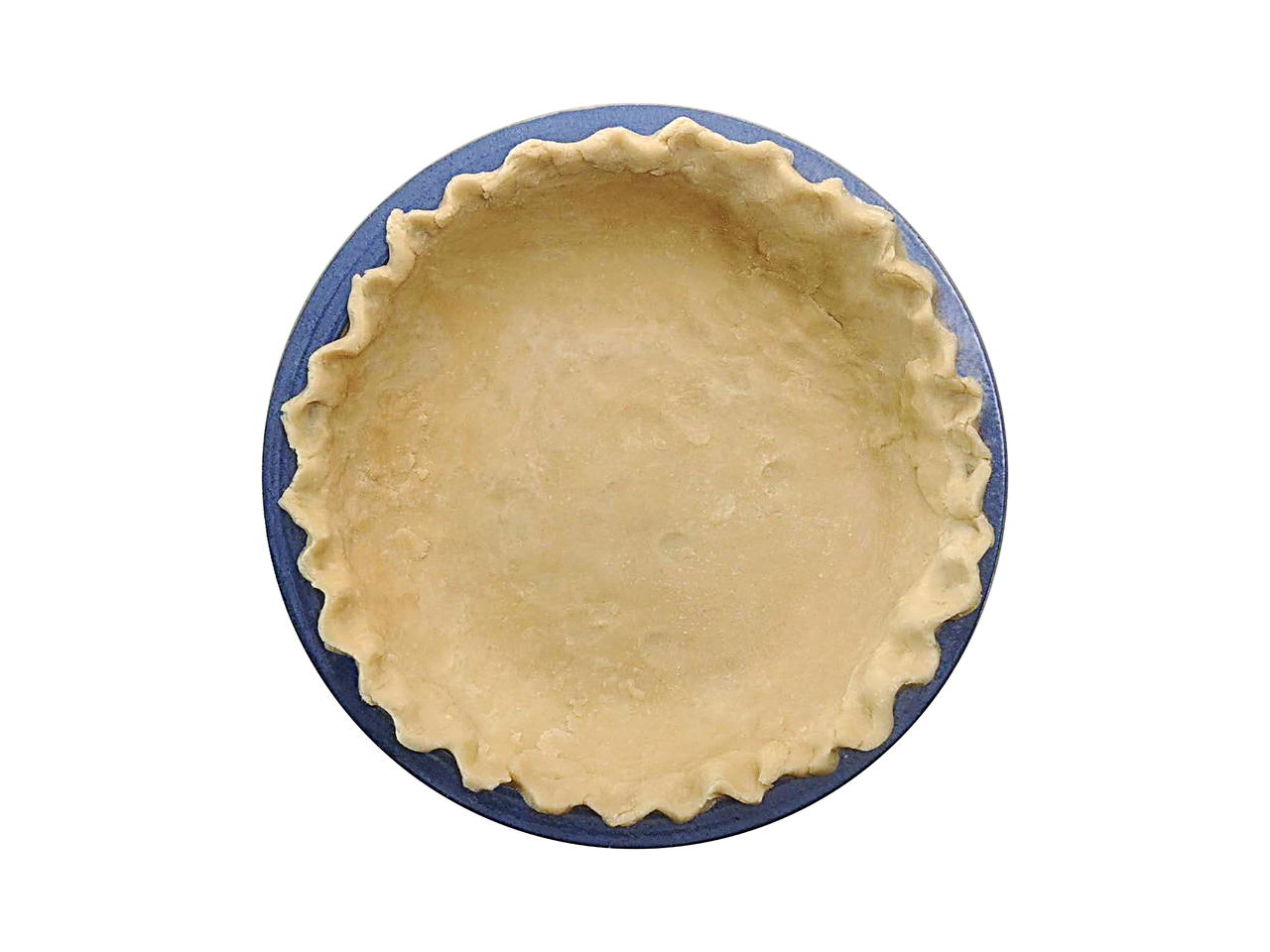 8 portions
15m
Making vegan pie crust is easy with the right butter substitute! Just be sure to keep the "butter" nice and cold.
What you will need
1 1/2 cups AP Flour
1 tsp Sugar
1/4 tsp Salt
1/4 cup Vegan Butter
1/4 cup Vegetable Shortening
3-4 Tbsp Ice Water
(Nutritional facts 244 calories, 12.58 g fat, 28.68 g carbohydrates, 3.89 g protein, 0 mg cholesterol, 117 mg sodium)
How to cook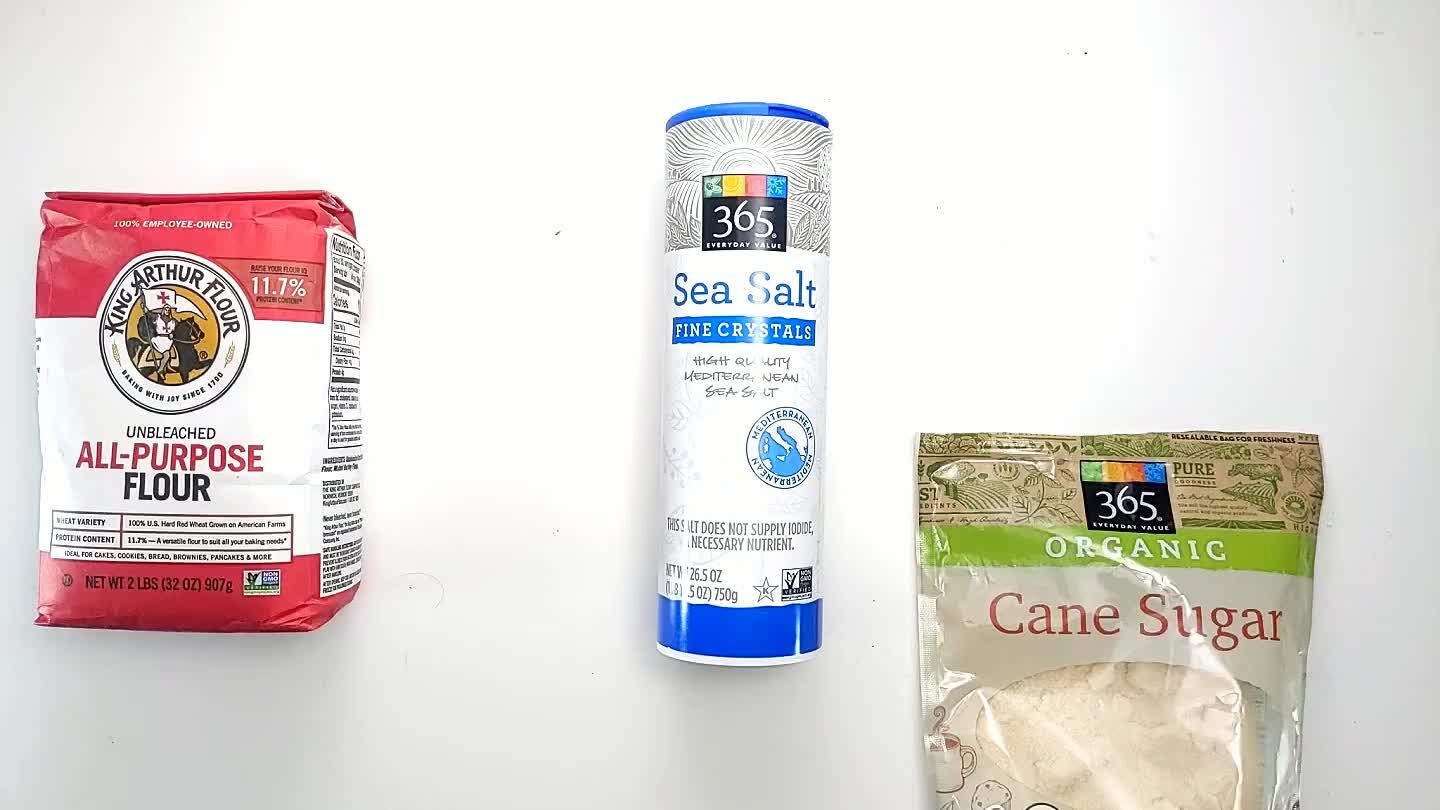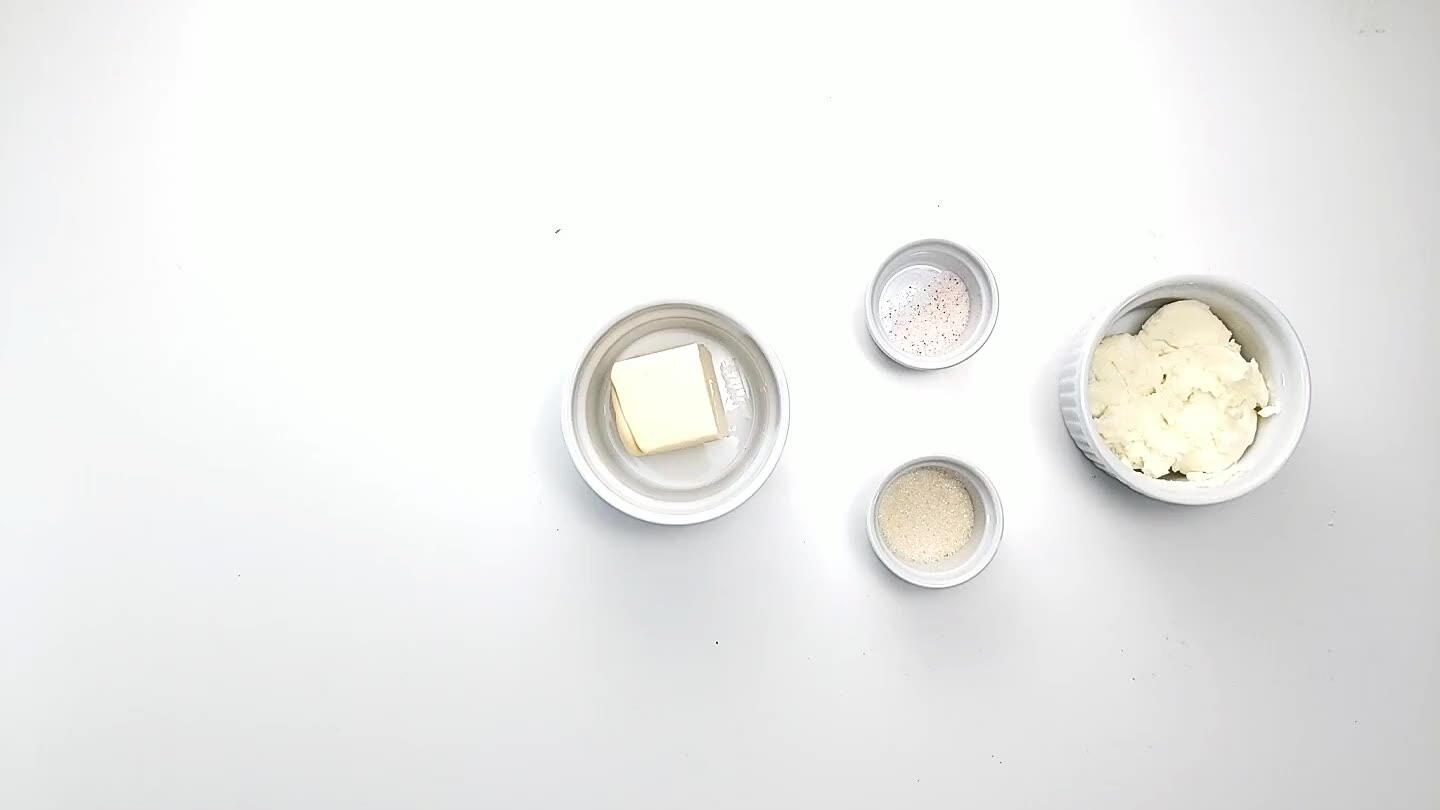 Gather and portion ingredients.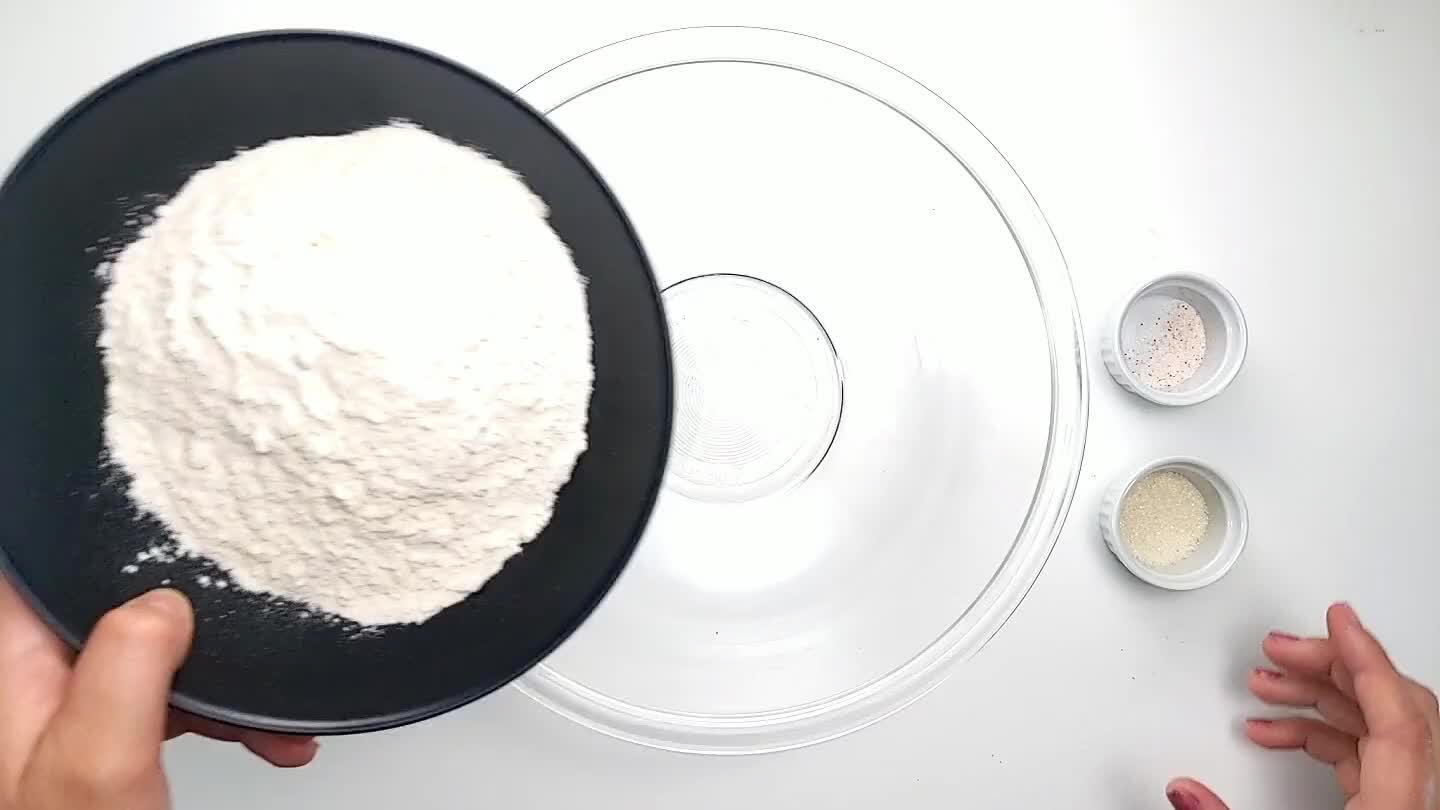 Add flour to a large mixing bowl.
Add the sugar and salt to the flour.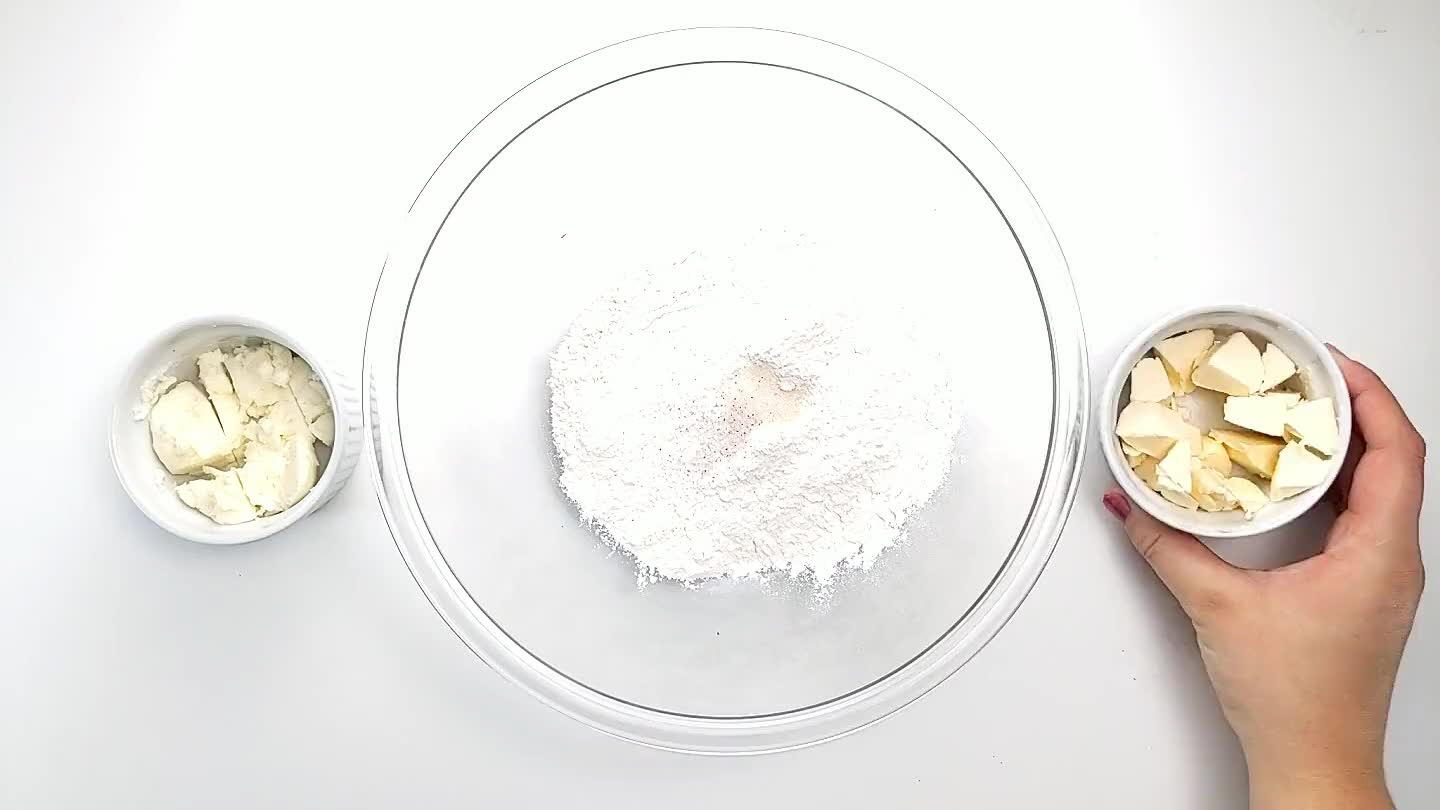 Add the cold butter and shortening cubes to the bowl with the flour.
Using your hands, squish the butter until they are in pea sized pieces and flakes.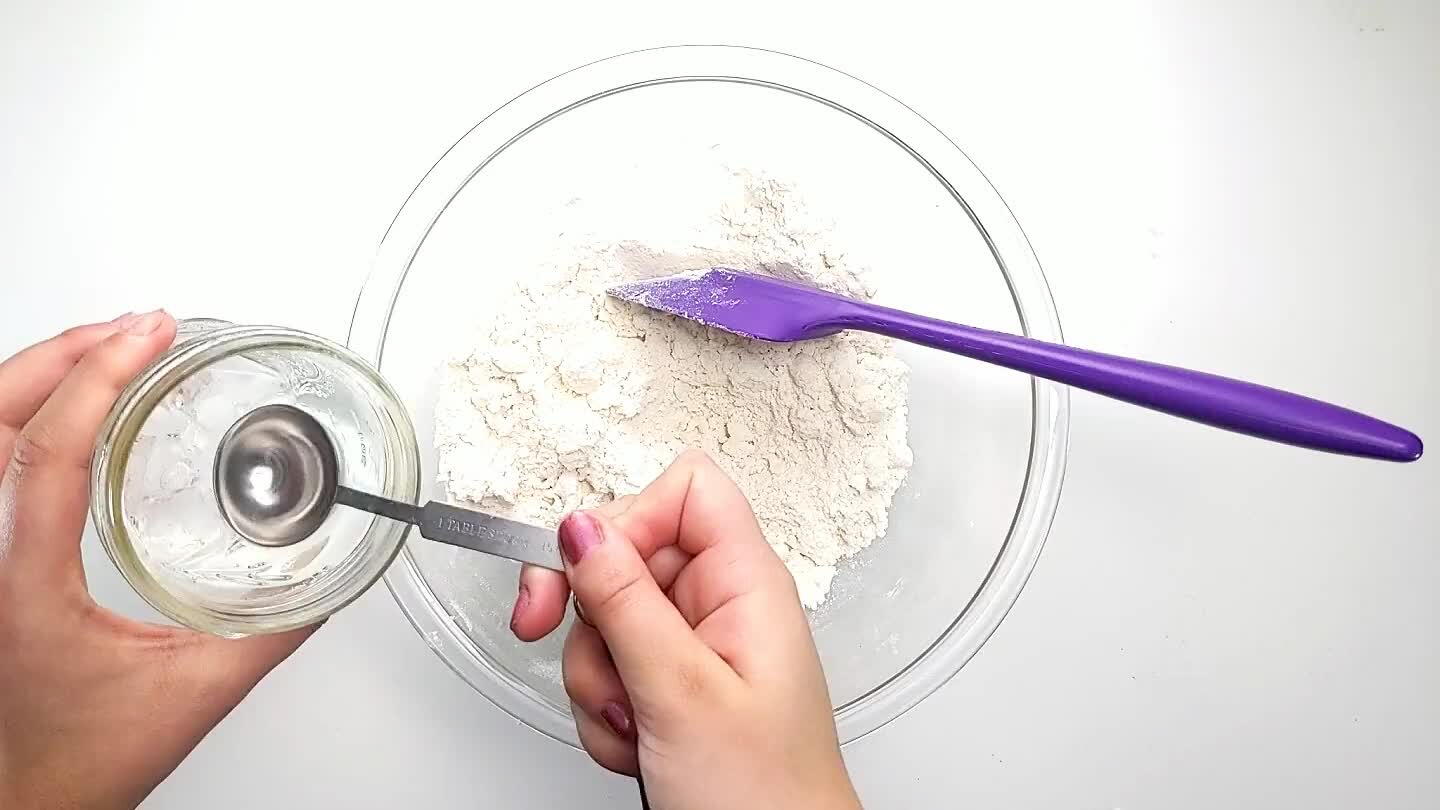 Add the ice water a tablespoon at a time, stirring between each addition. Only add enough water to hydrate the flour.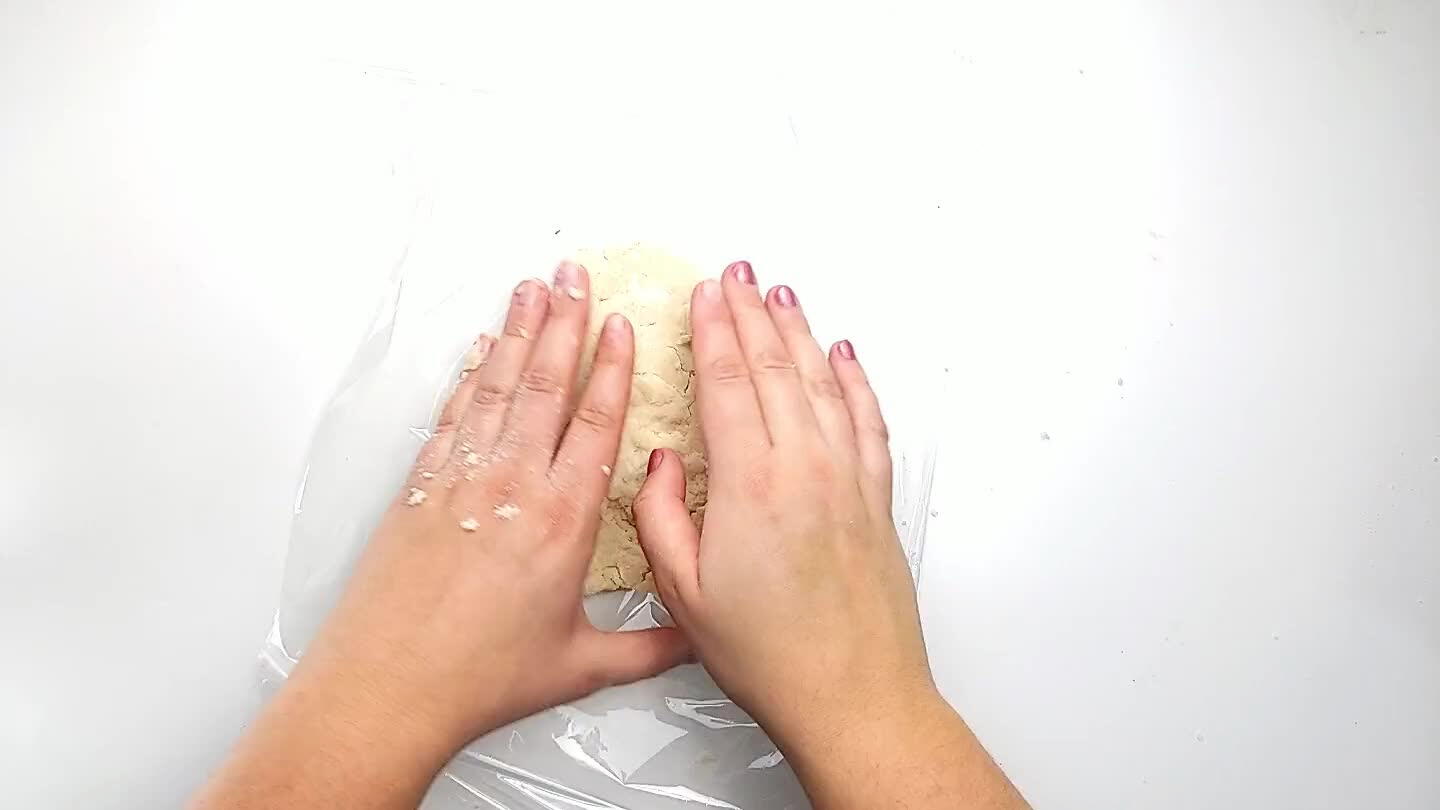 When all the flour is hydrated, press the dough together and wrap in plastic wrap and refrigerate for 30 minutes.
Pull the pie dough from the fridge. Dust your work surface with flour. Roll out the dough into a circle about an inch larger than the pie pan.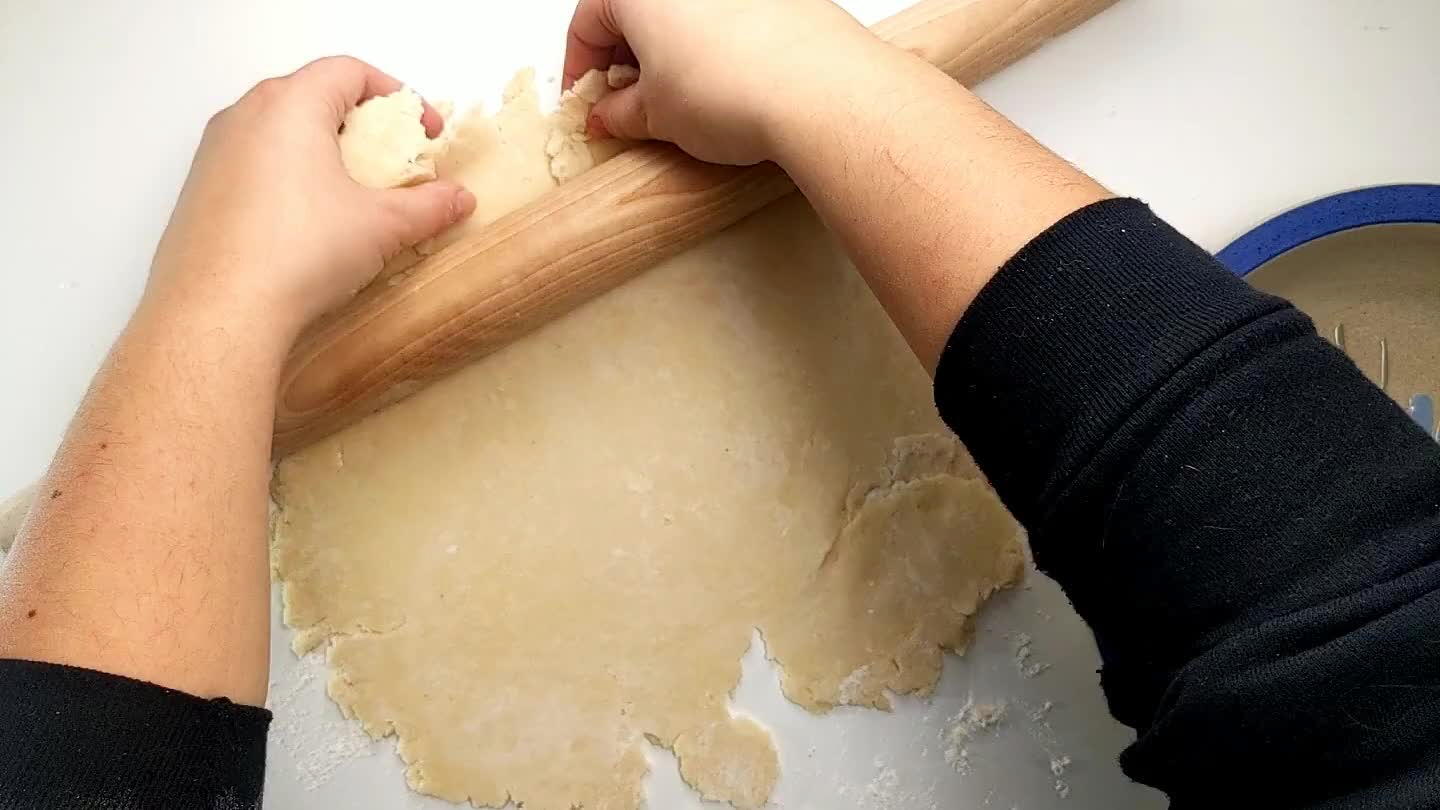 Roll the pie dough circle carefully onto the rolling pin. Transfer it to the top of the pie pan and unroll.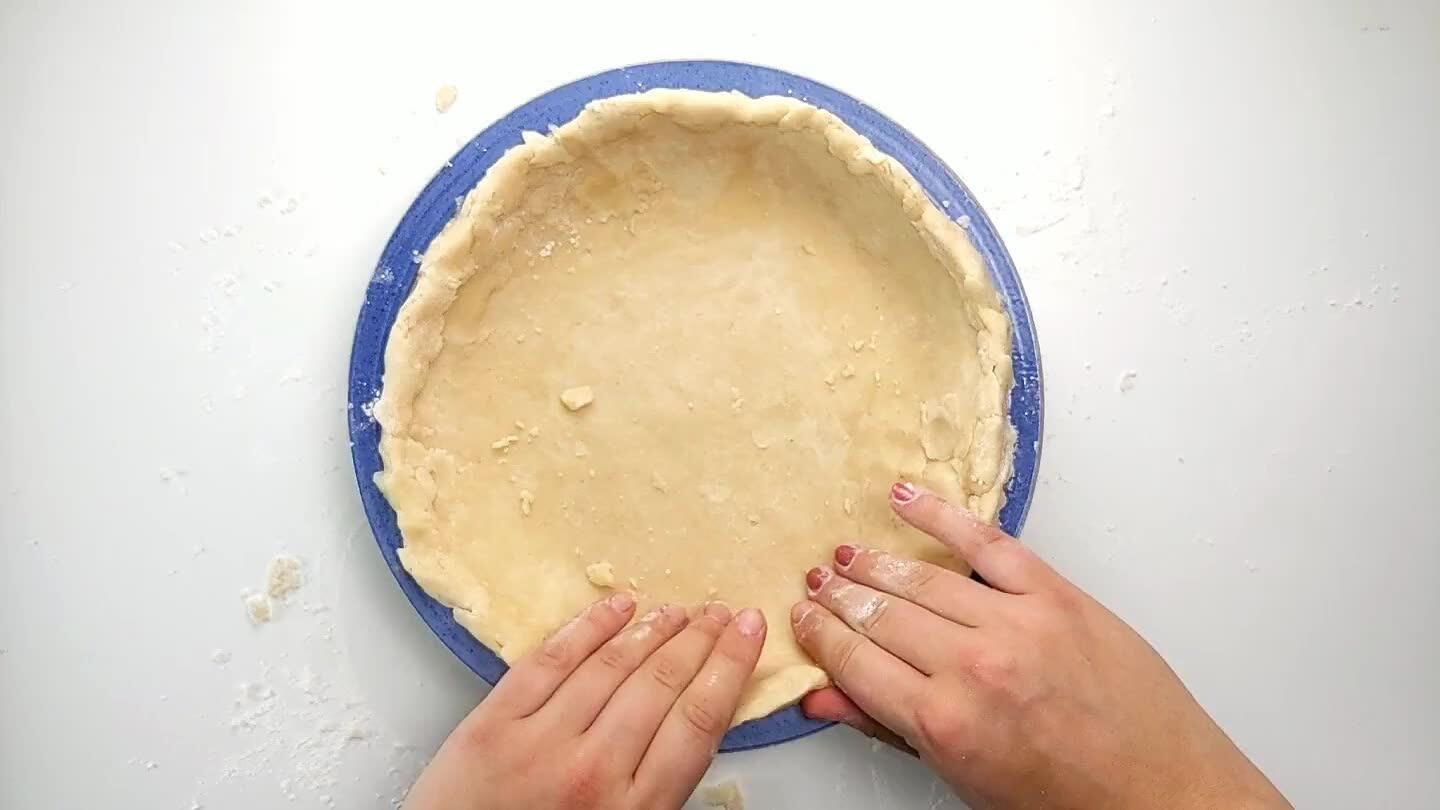 Press the dough into the pie pan and fold the edges under and mold into a rim.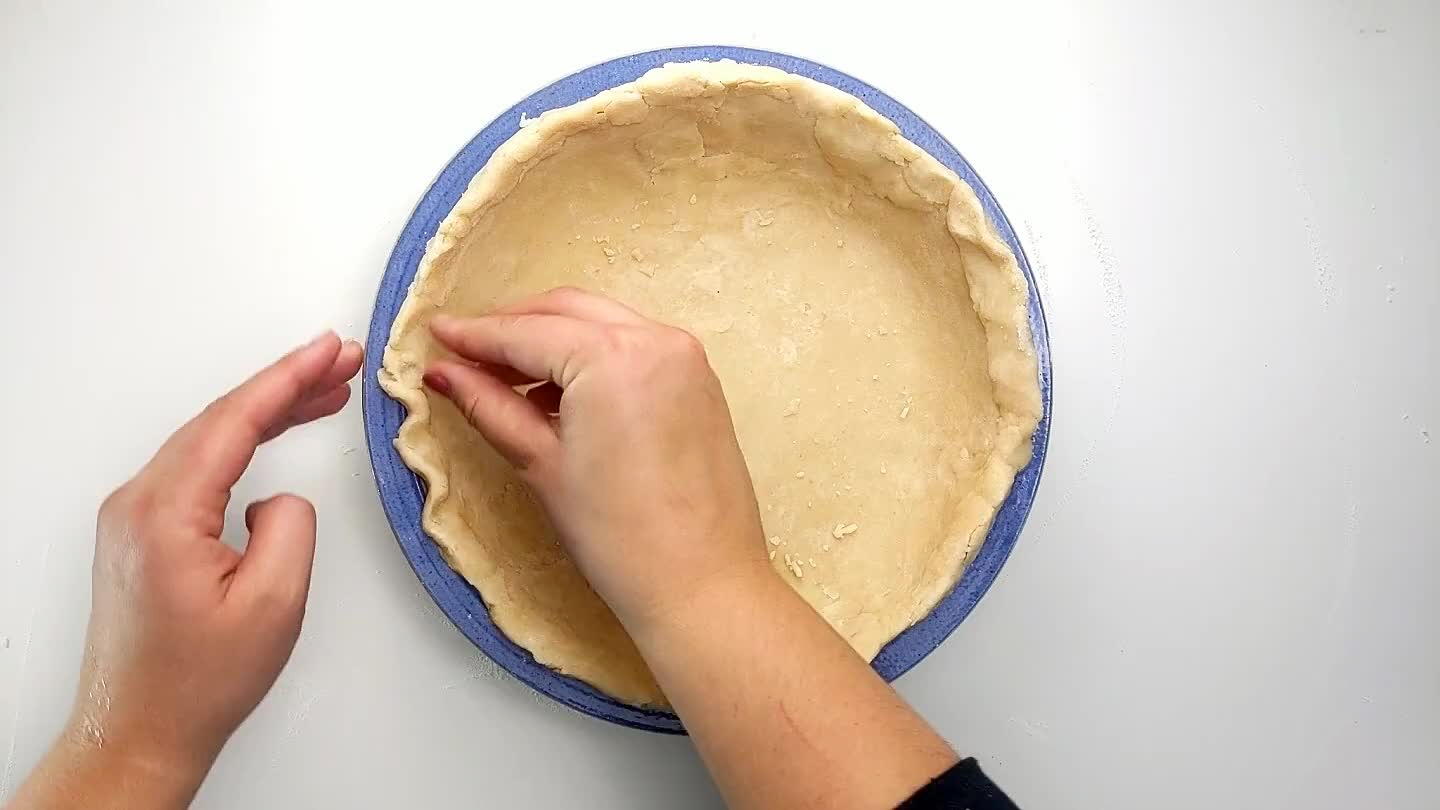 Press the dough between your fingers to create a wavy edge. You can also use a fork to create a pattern on the edge.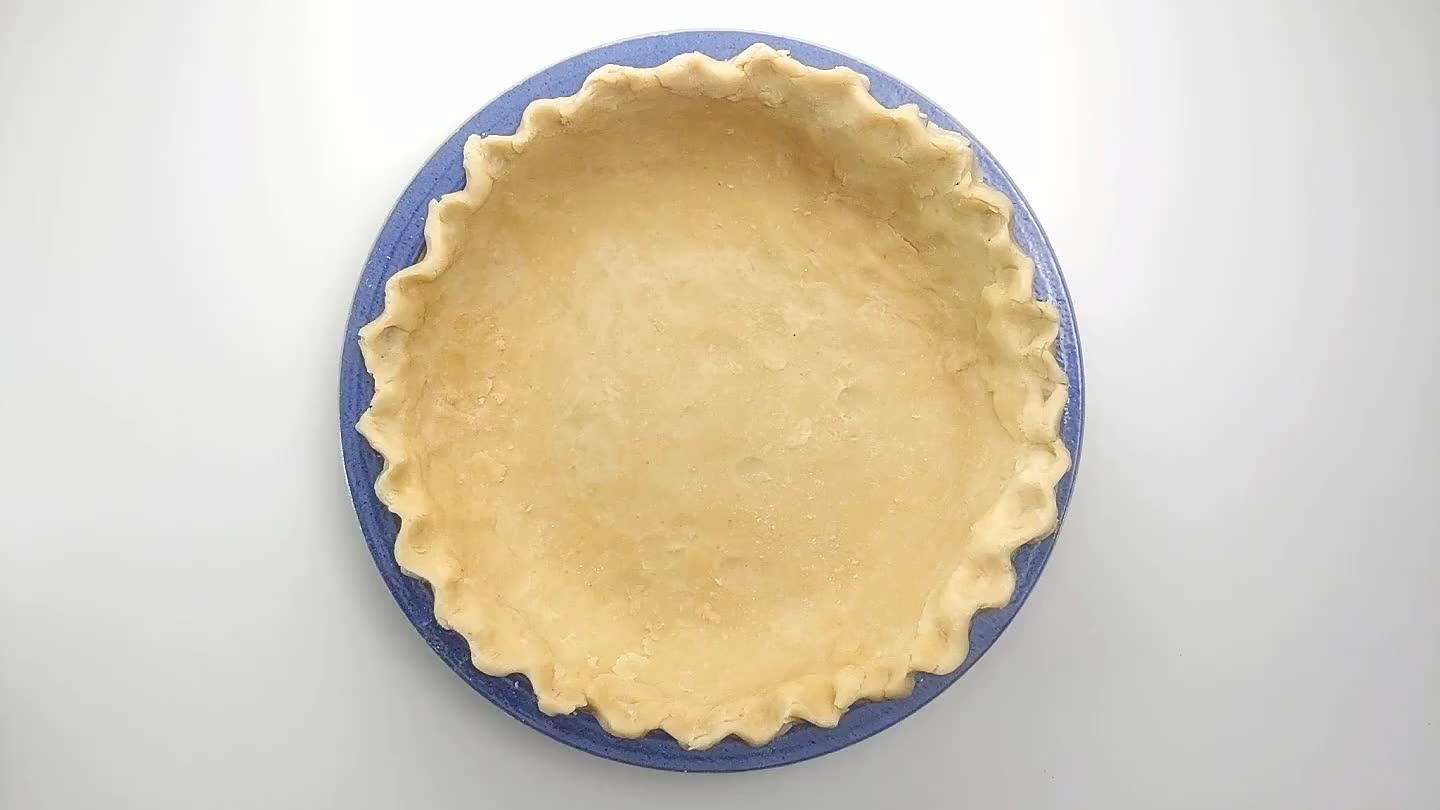 Add the filling of your choice!