2 portions
45m
This recipe takes a little bit of practice, but these vegan dumplings make for a great side or a satisfying meal on their own.
What you will need
DUMPLING DOUGH
1 1/2 cups AP Flour
1 tsp Salt
1/2 cup Hot Water
FILLING
1" Fresh Ginger
2 cloves Garlic
1 bunch Chives
1 Tbsp Toasted Sesame Oil
8 oz. Shiitake Mushrooms
1 Cabbage
2 Carrots
2 Tbsp Soy Sauce
(Nutritional facts 63 calories, 0.96 g fat, 12.16 g carbohydrates, 2.21 g protein, undefined mg cholesterol, 229 mg sodium)
How to cook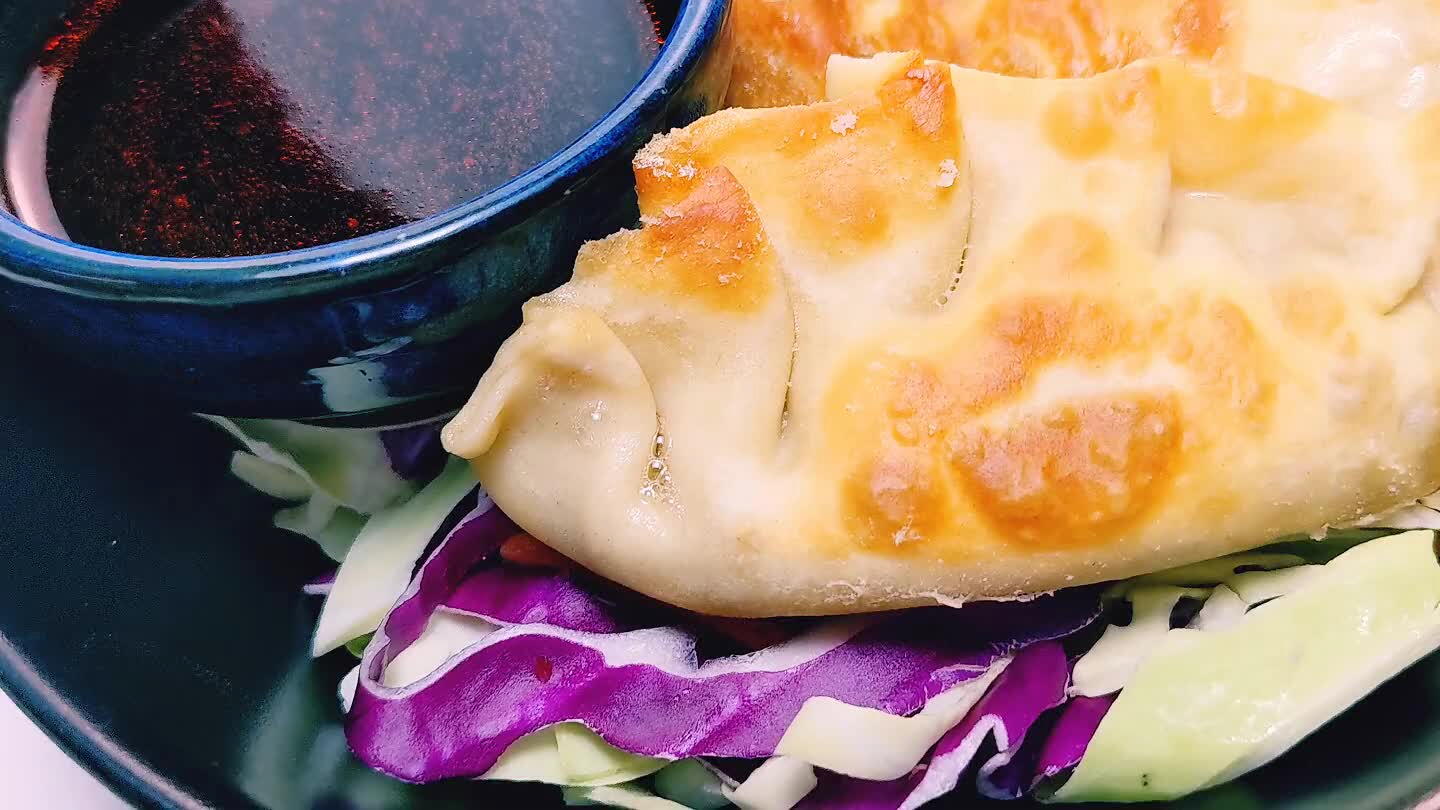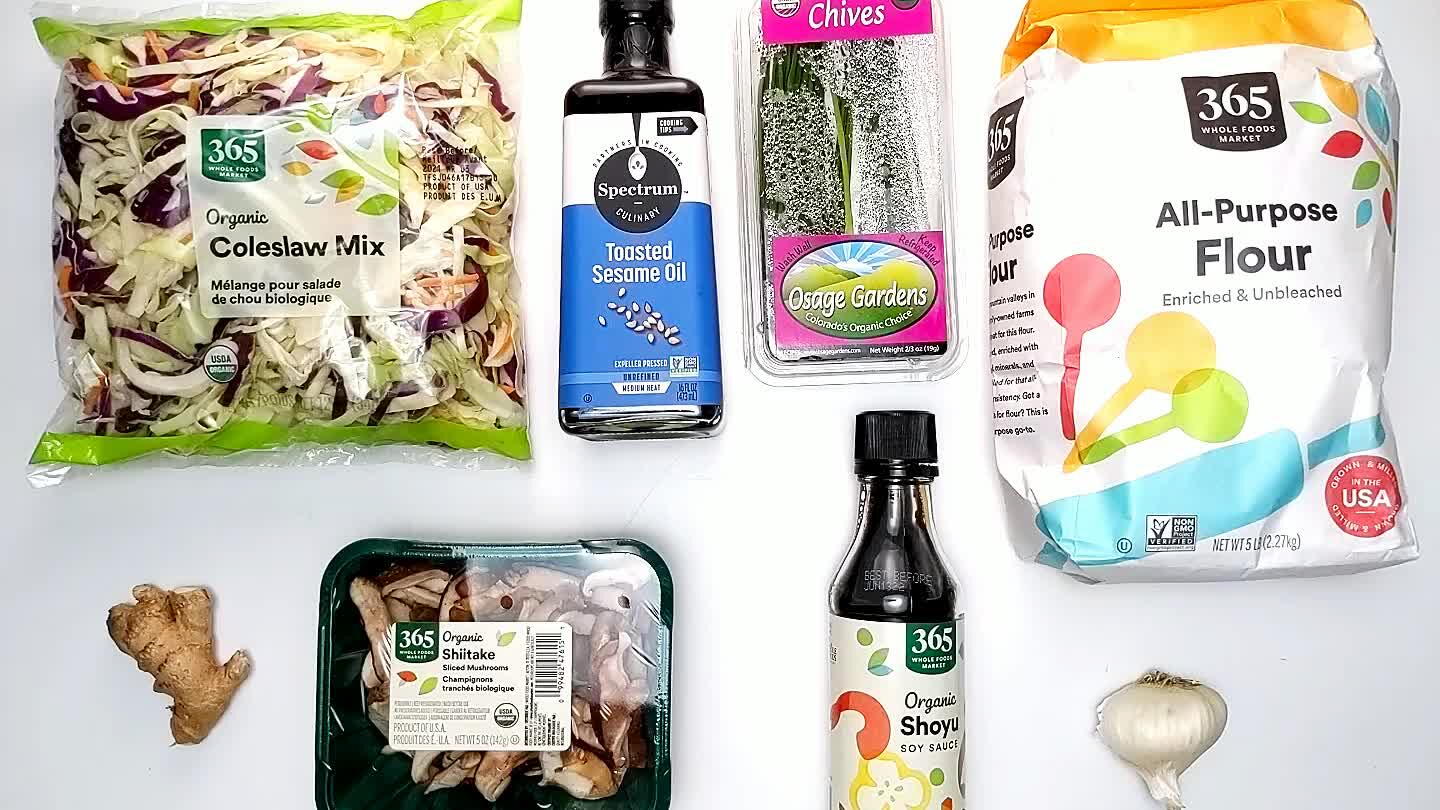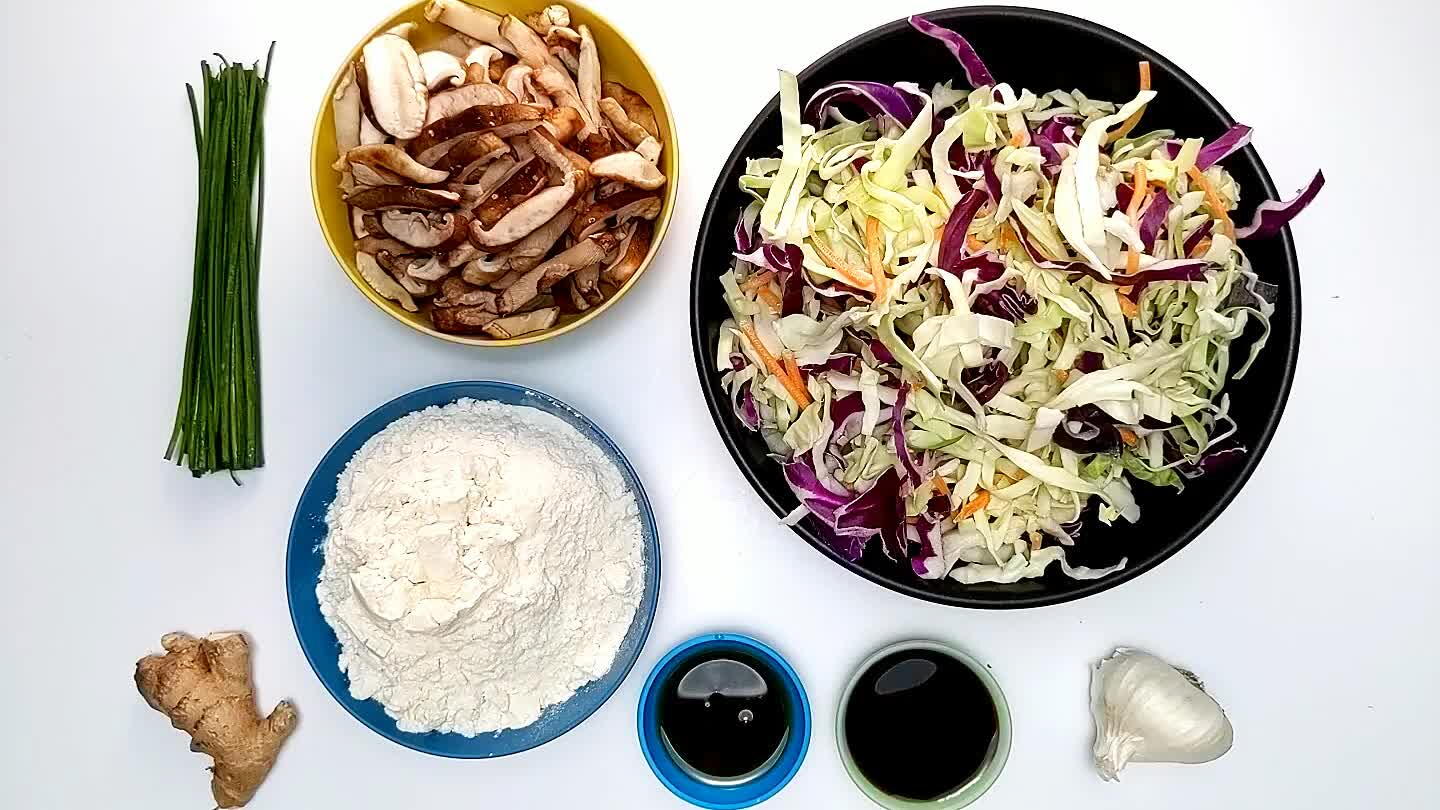 Make the Dough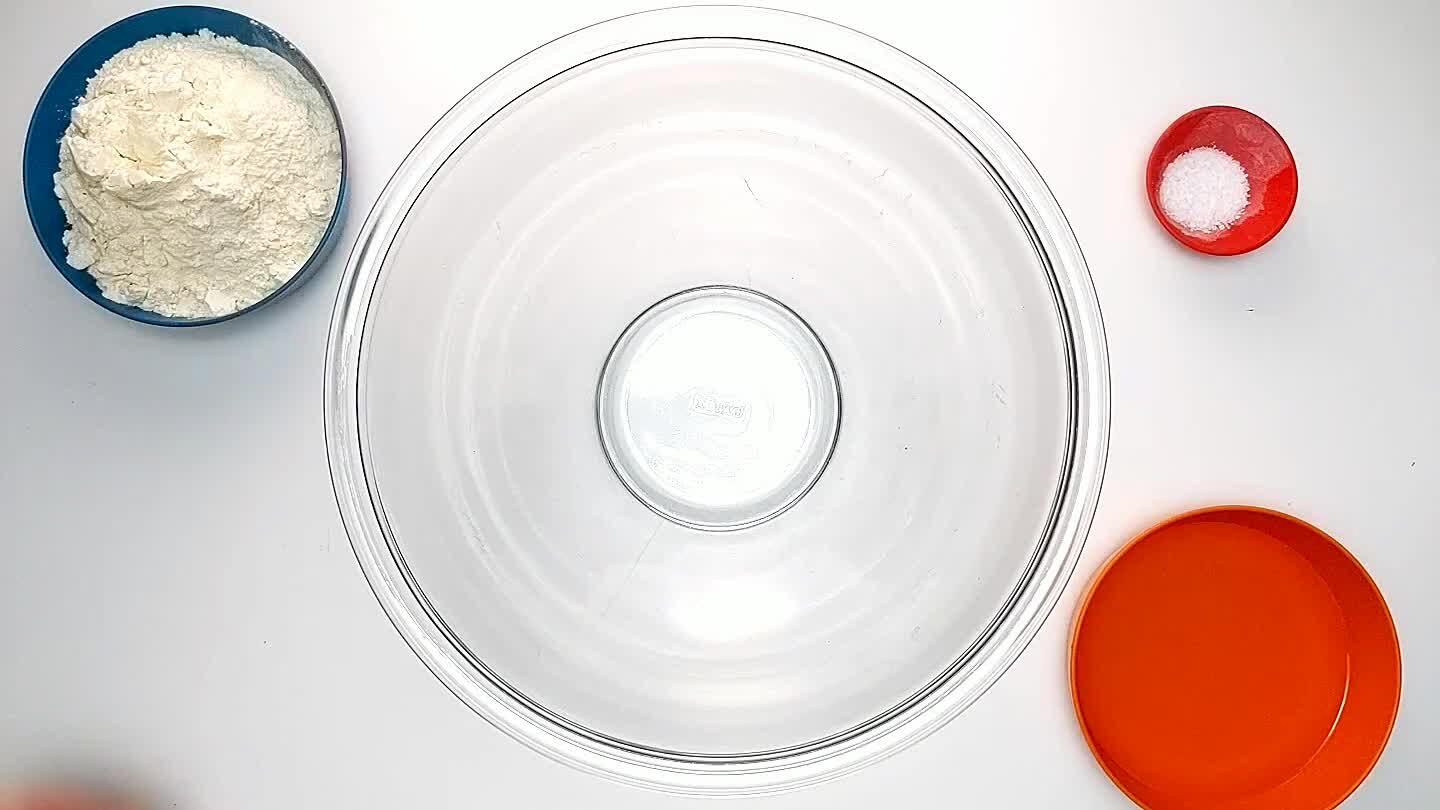 Place the flour in a large mixing bowl.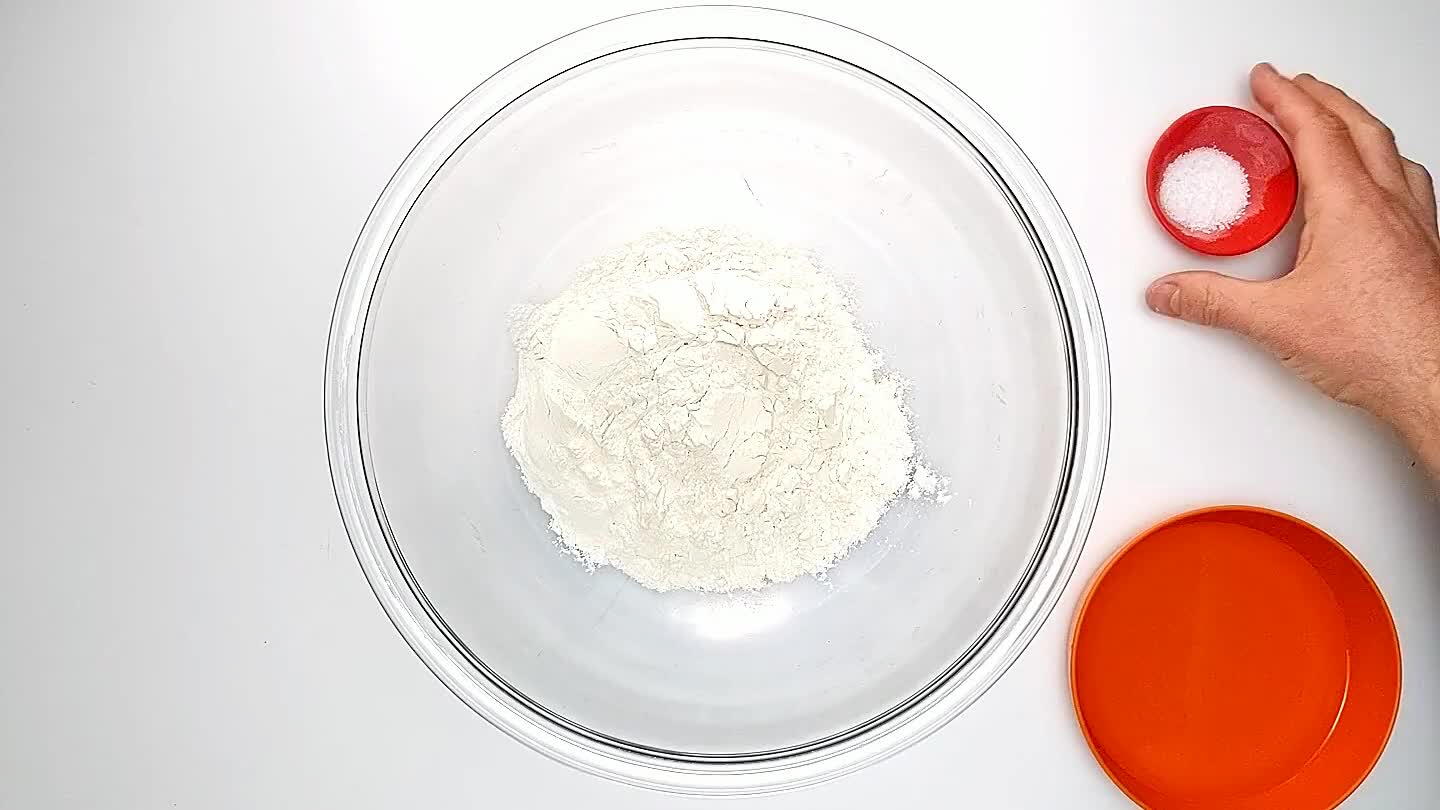 Add the salt and disperse by hand.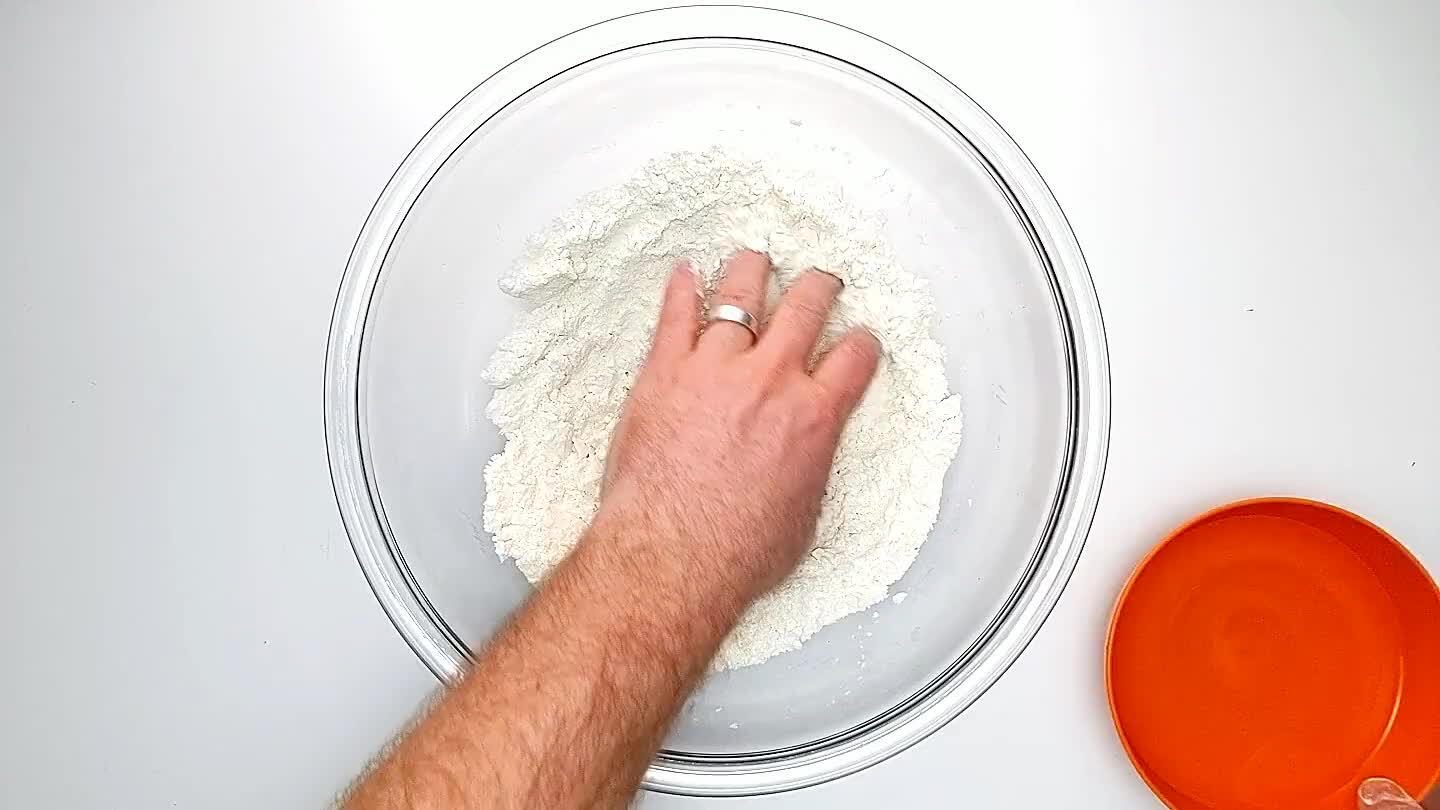 Bring some water to a boil, then measure out 1/2 cup. Drizzle the hot water into the bowl, carefully mixing it into the flour as you go. The water should be hot to the touch, but bearable in small amounts as it mixes with the flour.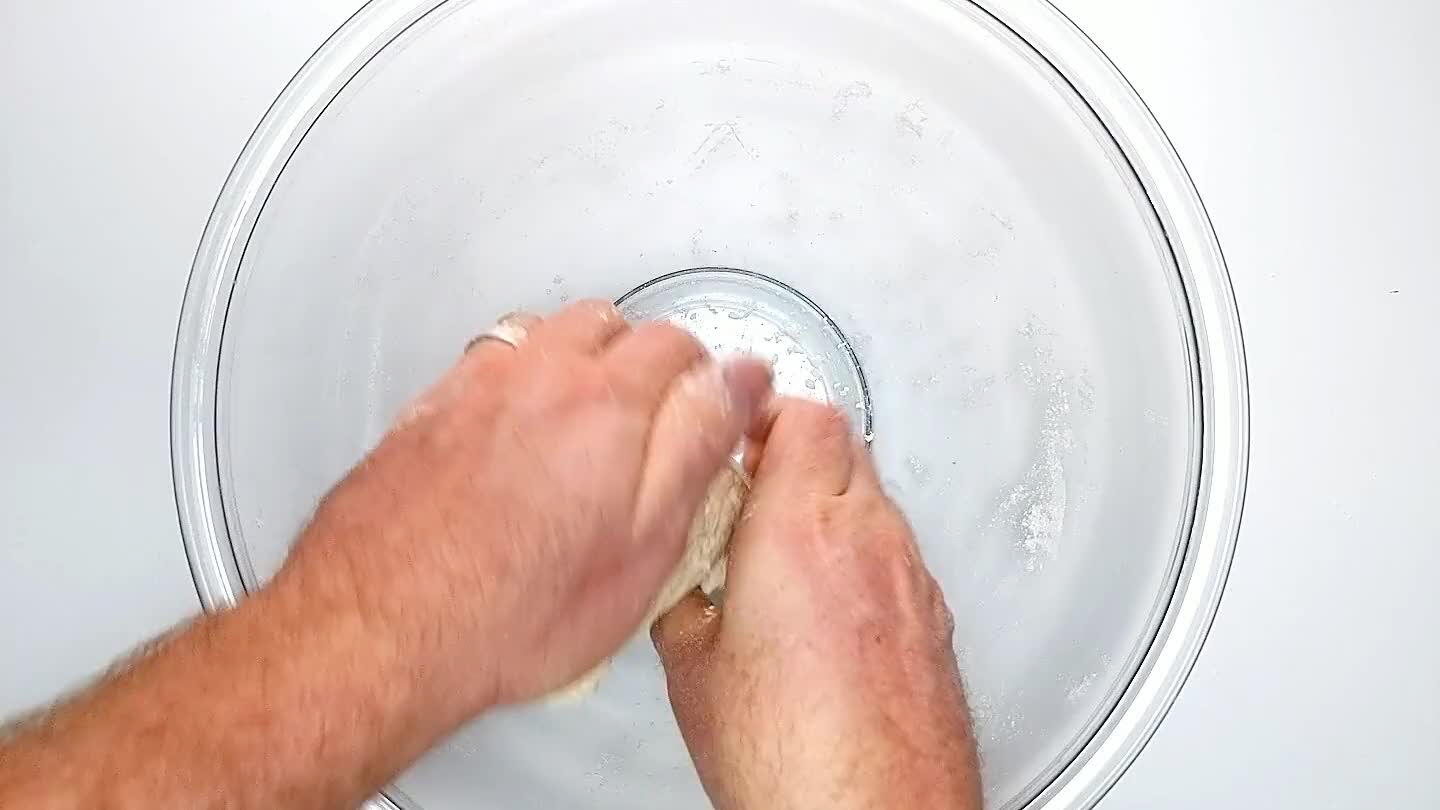 This dough is on the dry side, so it should take some elbow grease to get it to come together. Keep at it, folding the dough over itself and squishing it together until the flour is fully incorporated. If at any time it really seems way to dry, you can add a small splash of water and continue kneading, but if it gets as soft as play dough, you've gon too far. You can add a little flour to go back.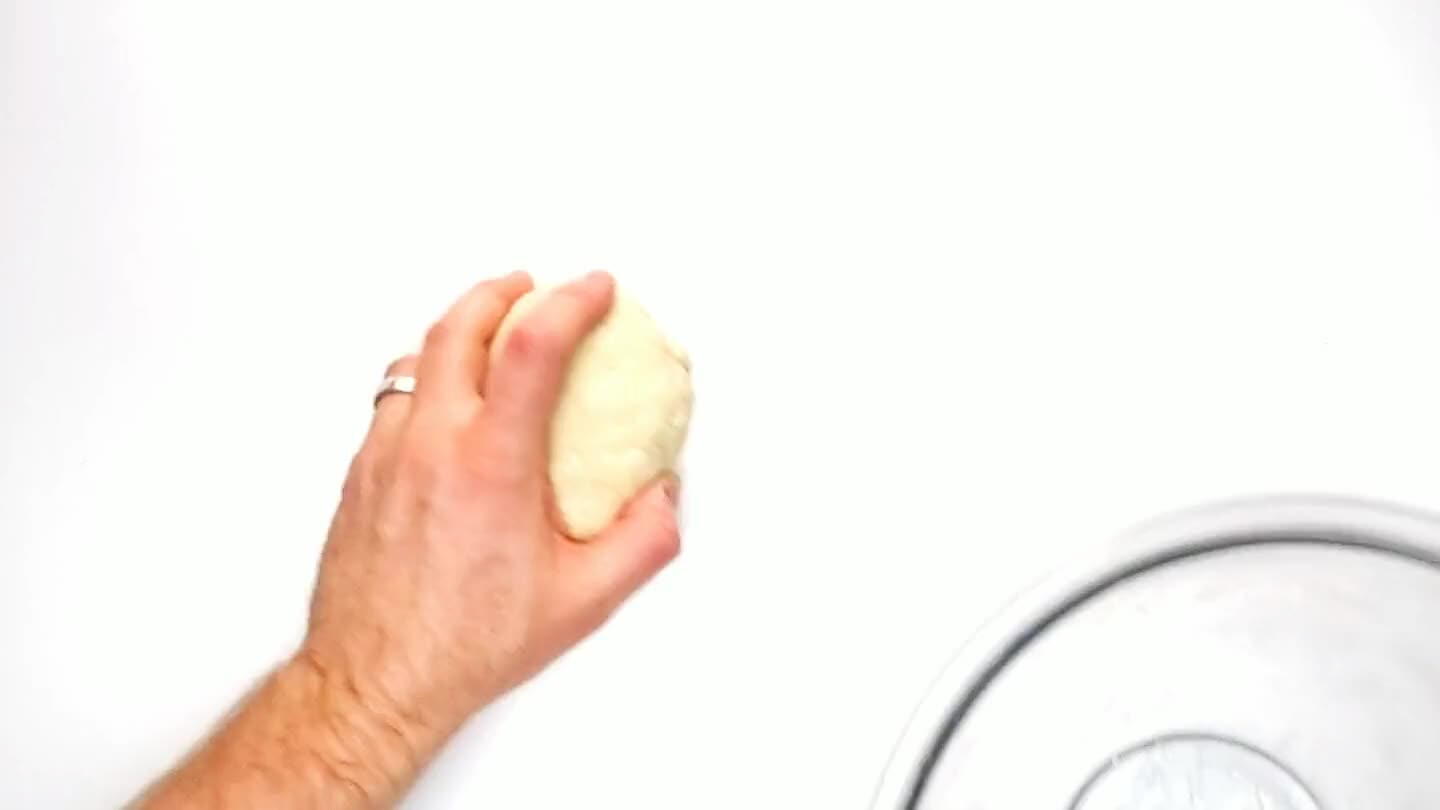 When the dough comes together, seal it in an airtight container and set it aside to develop while you make the filling.
Make the Filling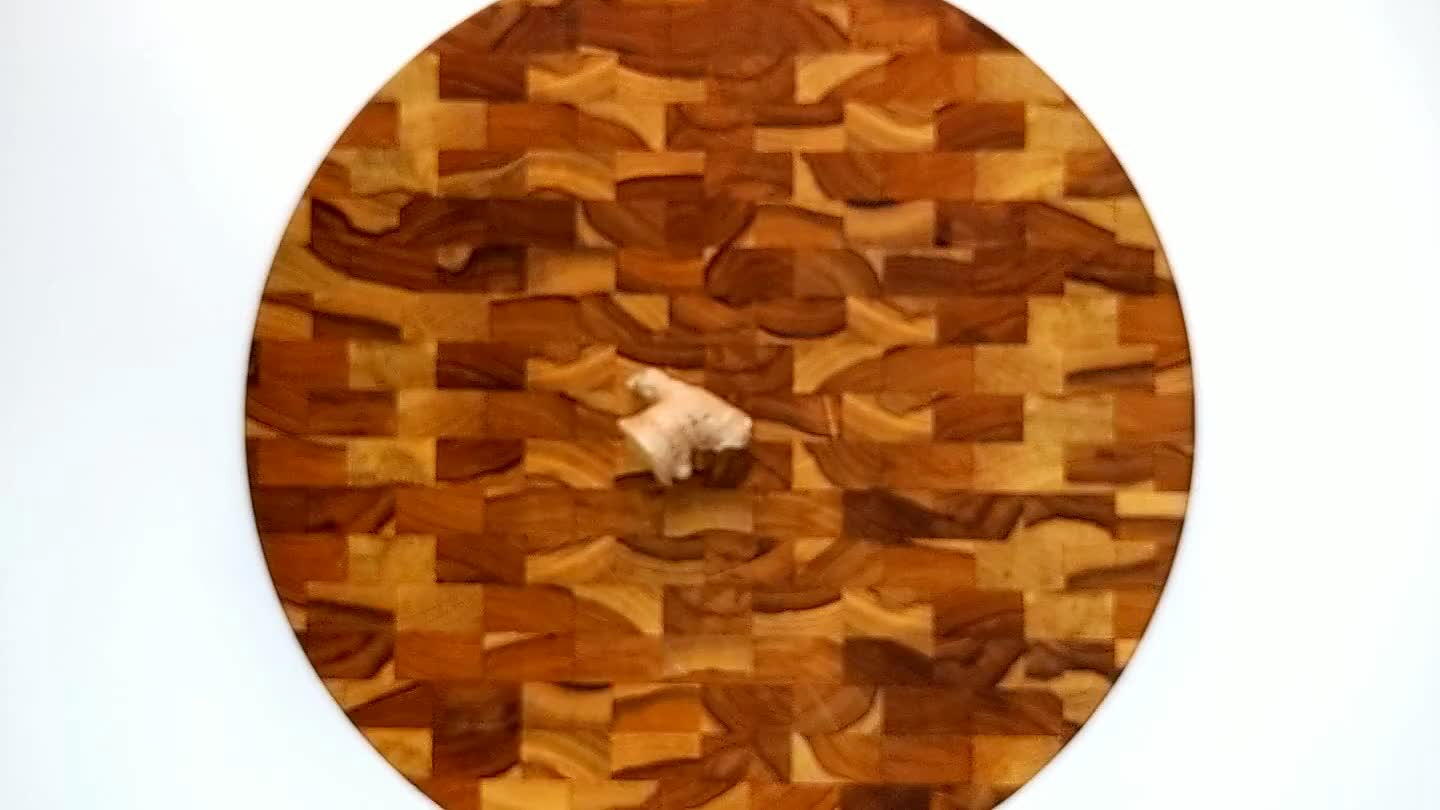 Peel ginger with a spoon and grate or chop to a fine paste.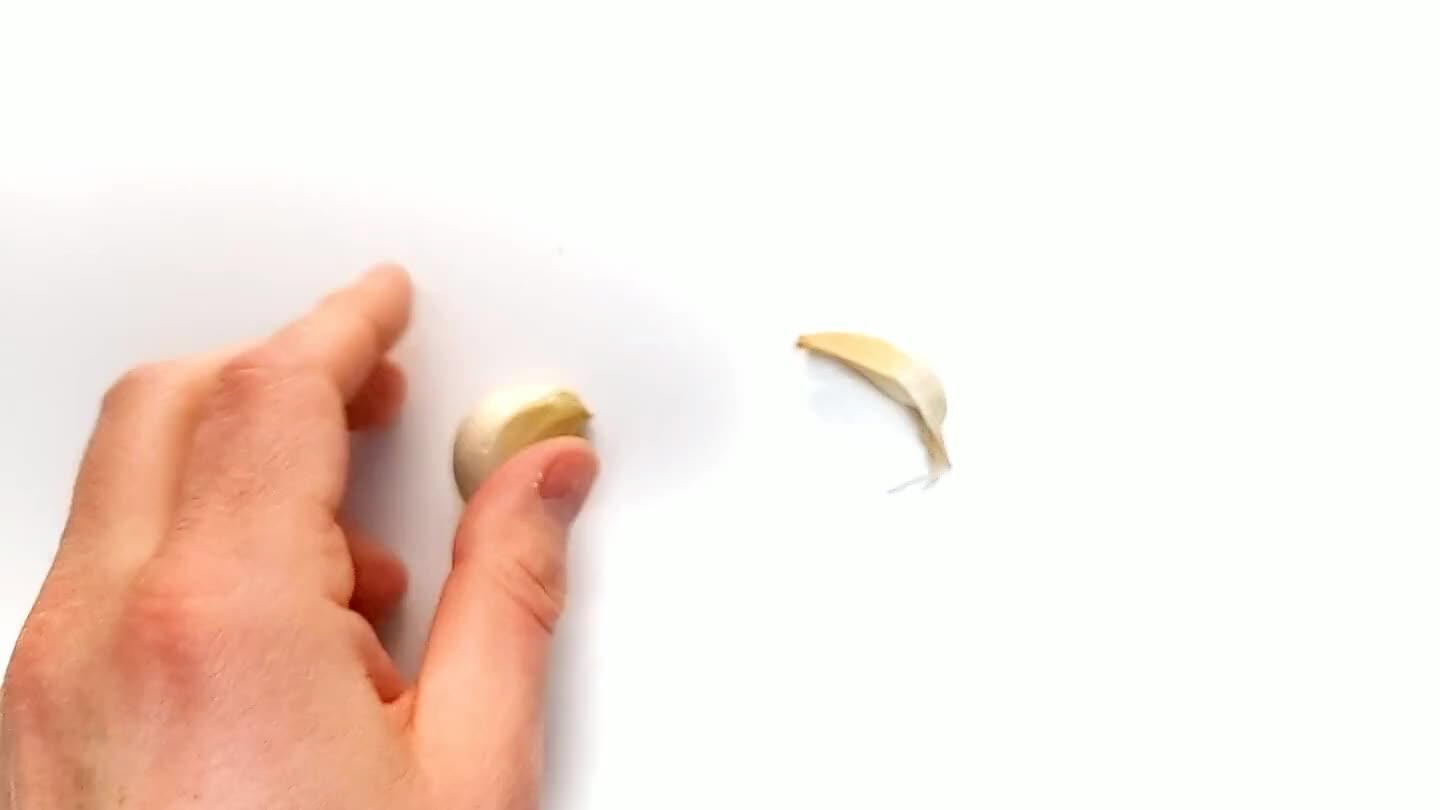 Peel garlic cloves and chop or grate to a fine paste.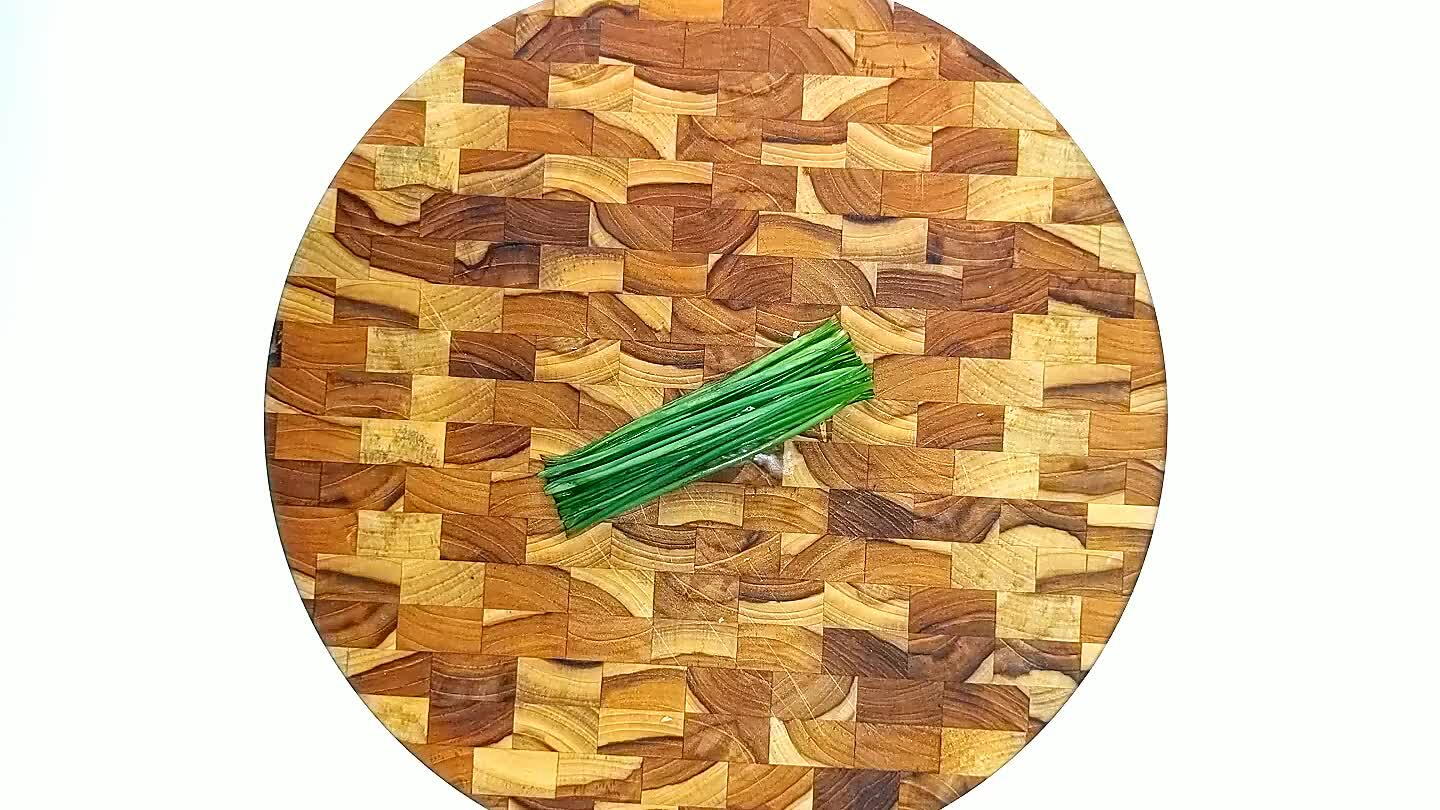 Group chives, slice off the tips to even them out, then slice finely.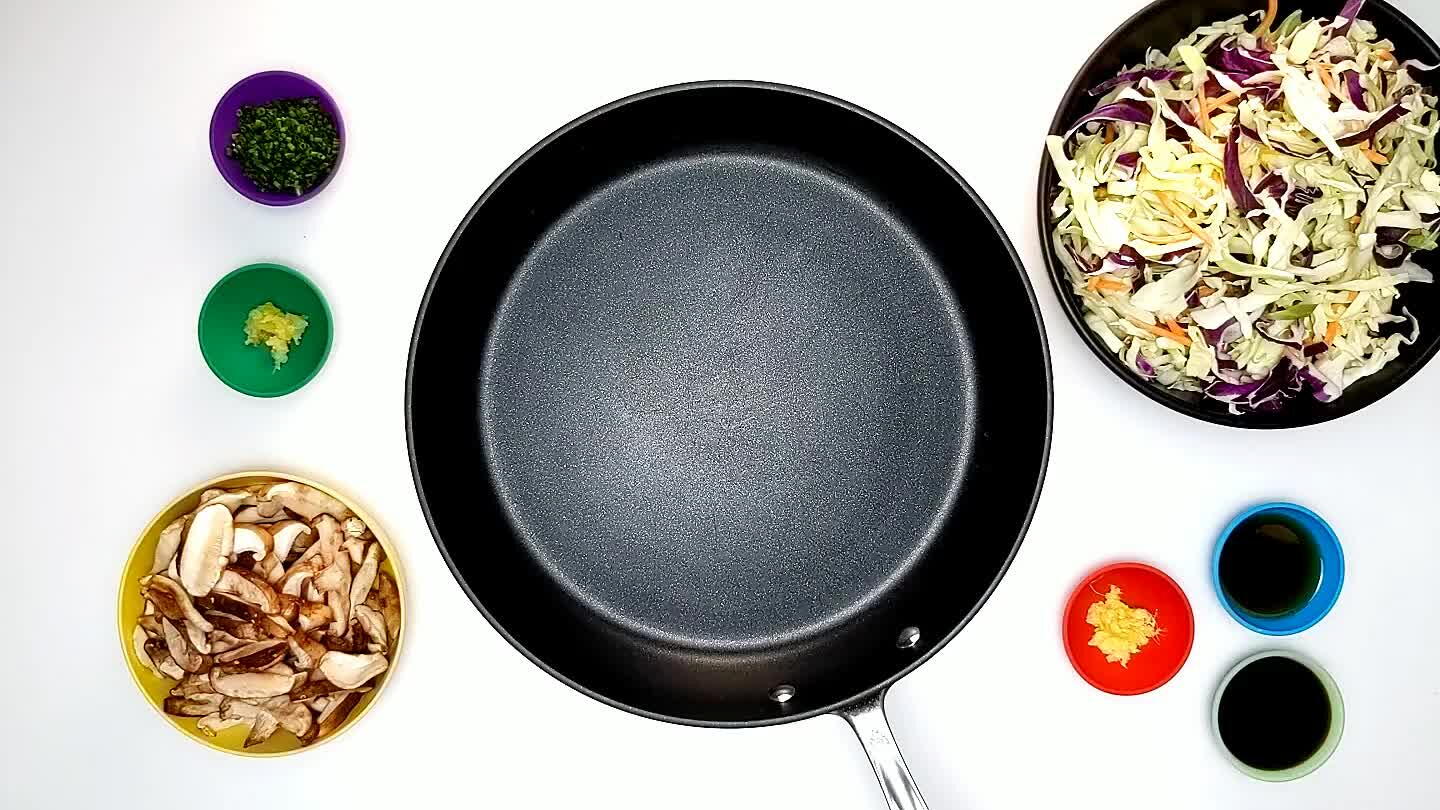 Heat some sesame oil in a nonstick pan over medium heat.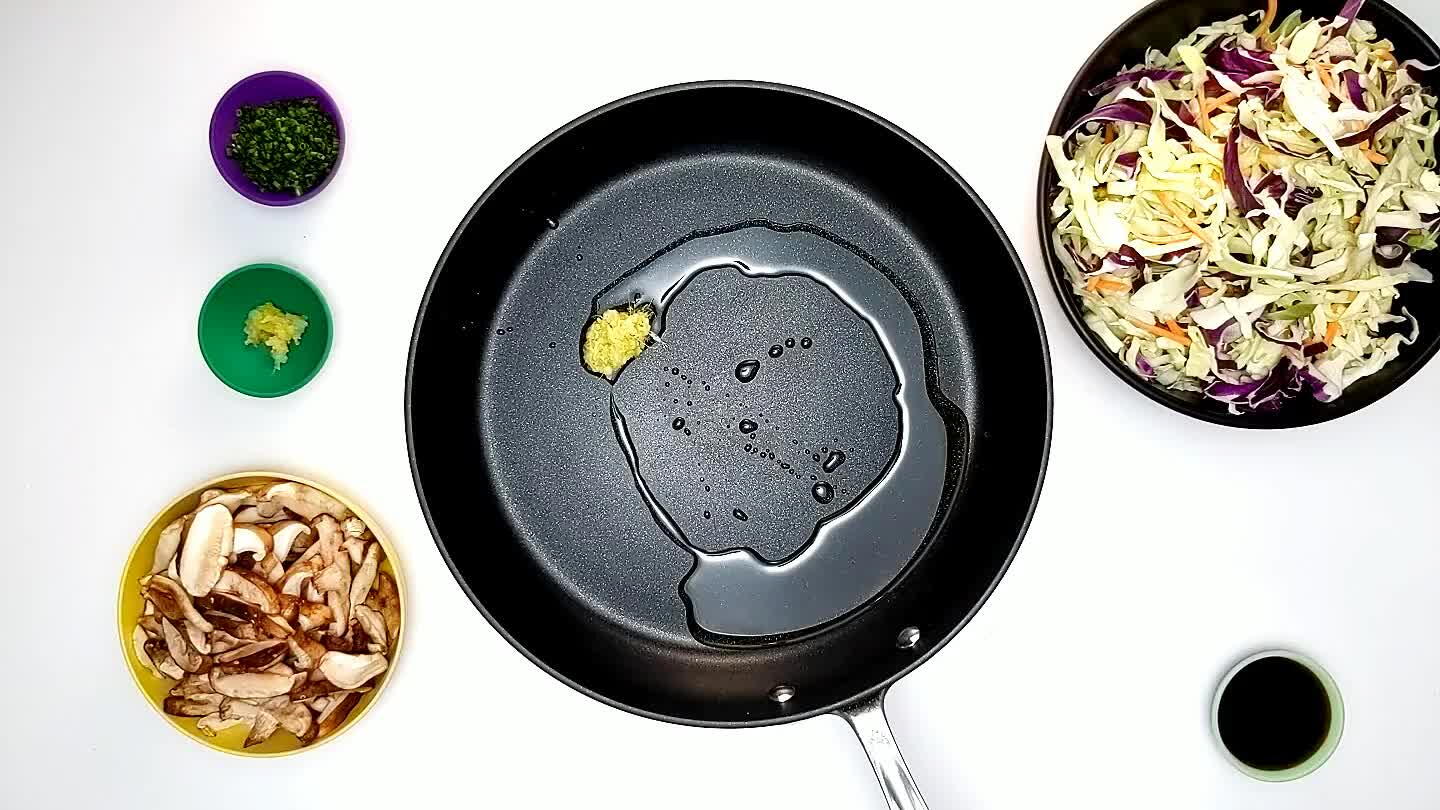 Add the crushed garlic. Stir to break apart the ginger and garlic. Toast briefly, just until you can smell the garlic.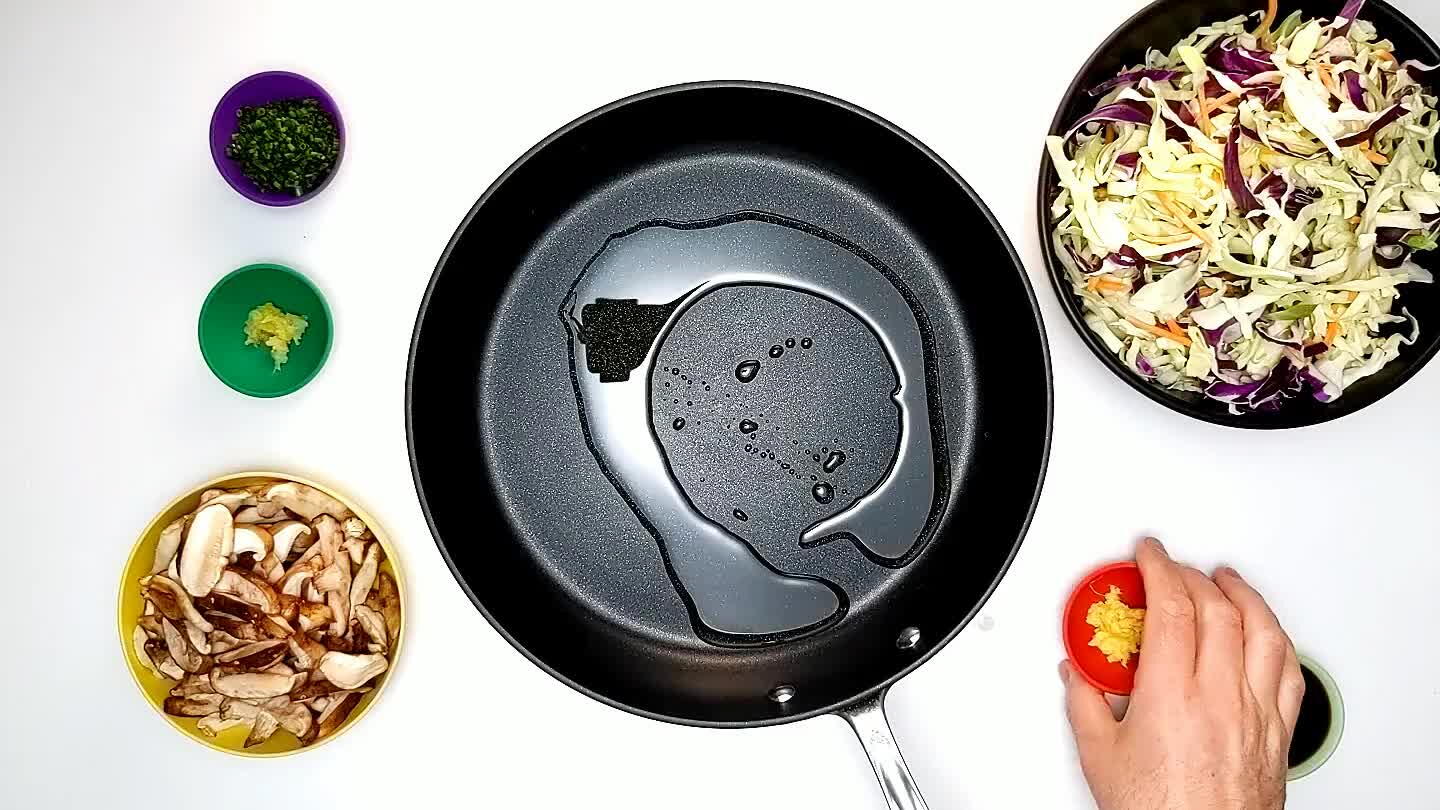 Add the grated ginger.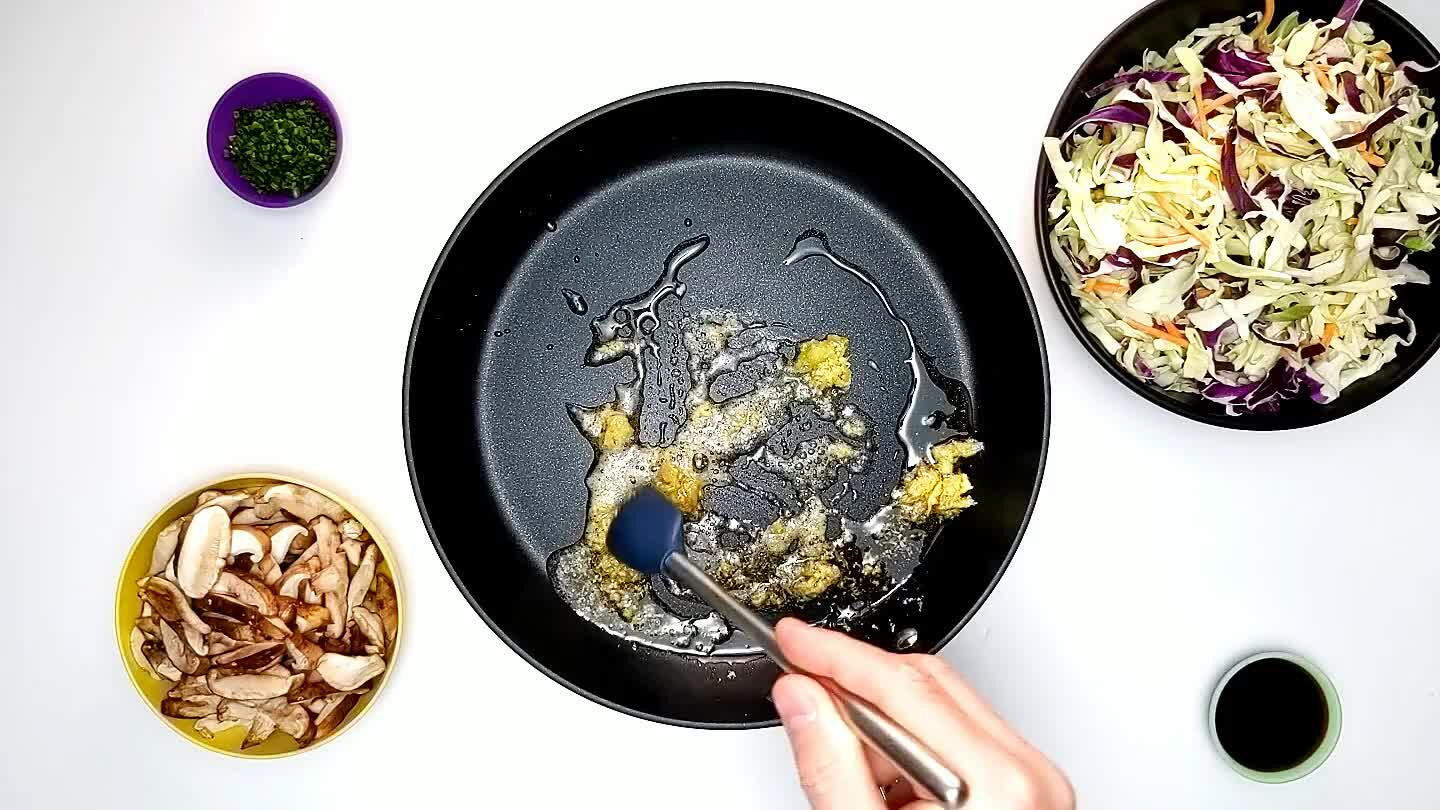 Add the shiitake mushrooms and cook for about 5 minutes, or until tender and slightly browned.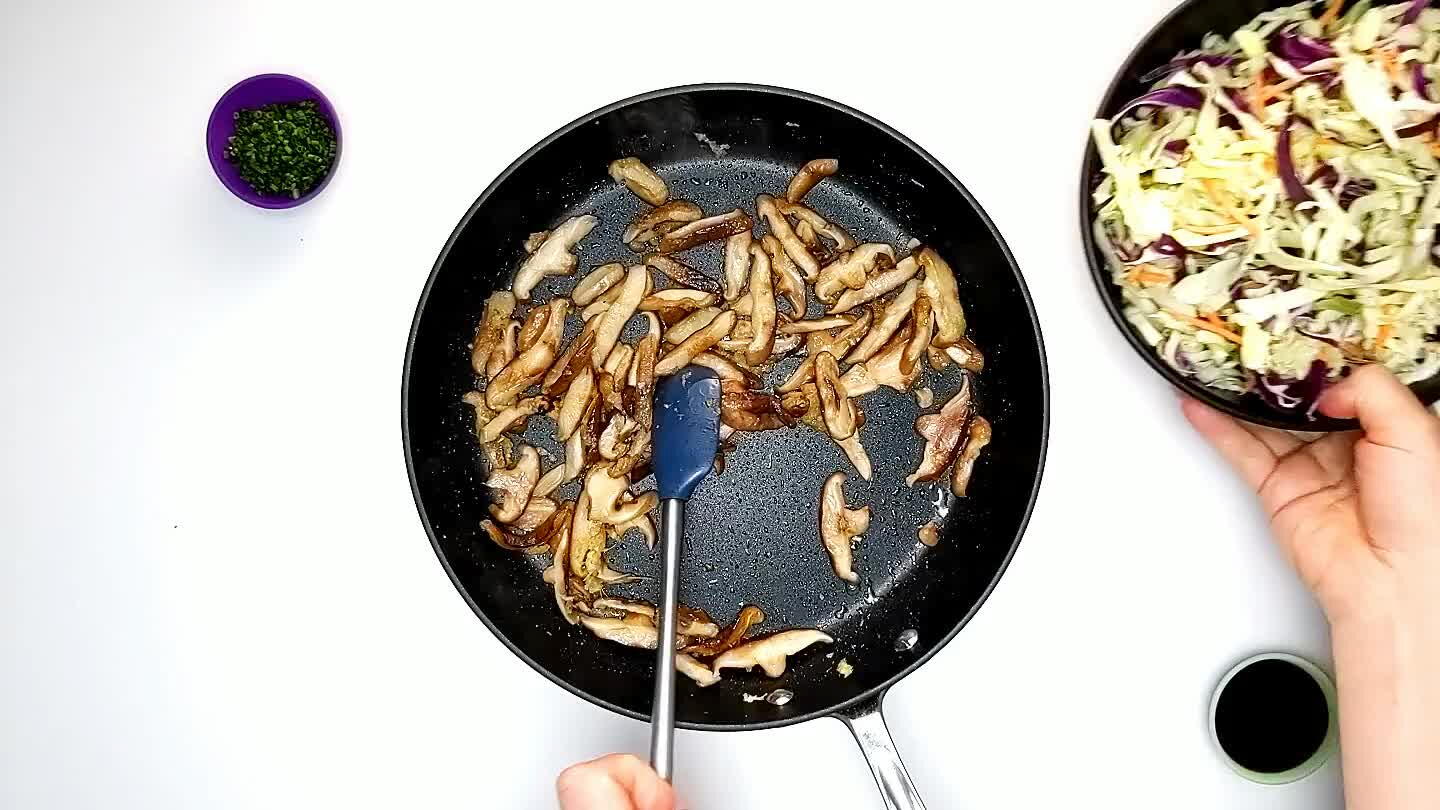 Add the shredded cabbage and carrots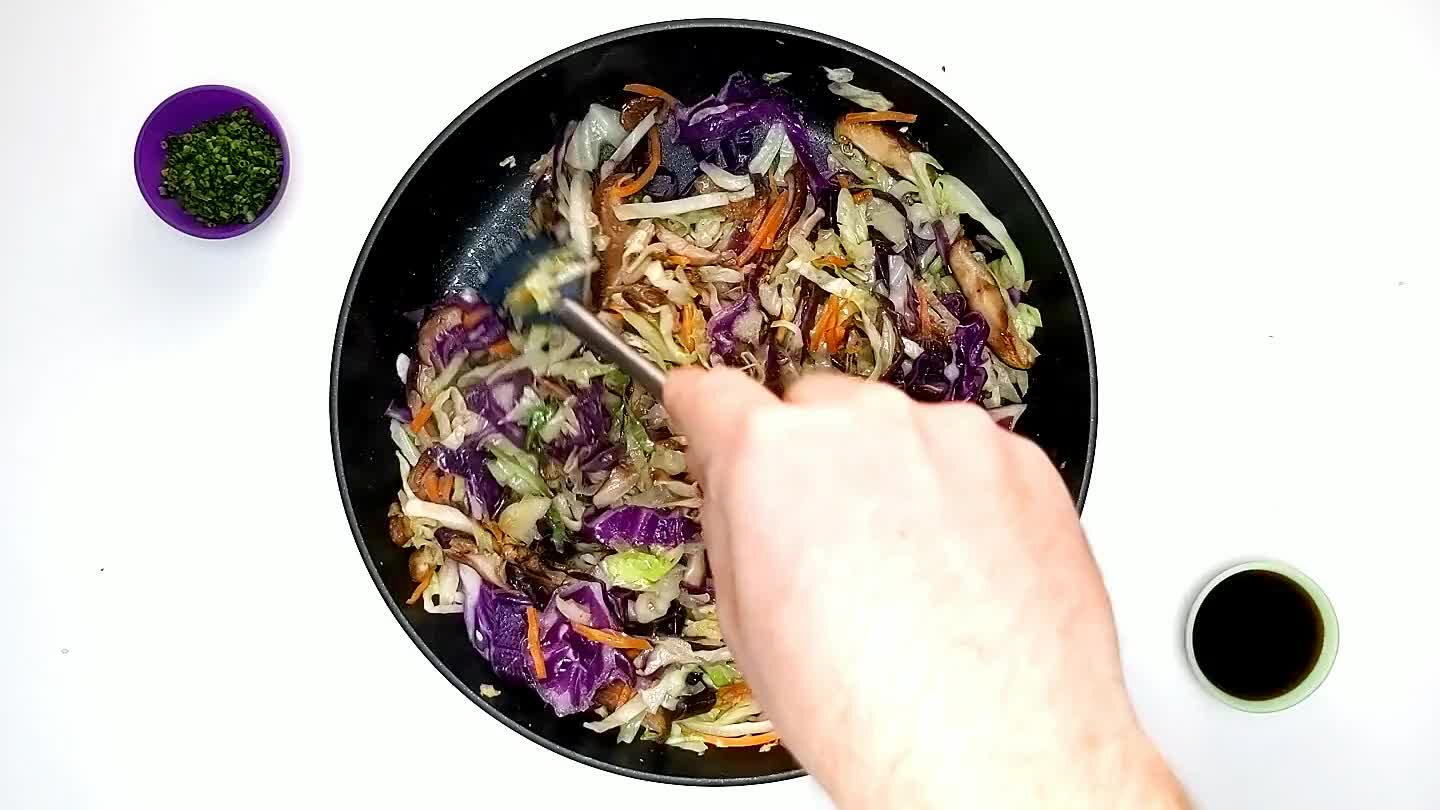 Add the soy sauce.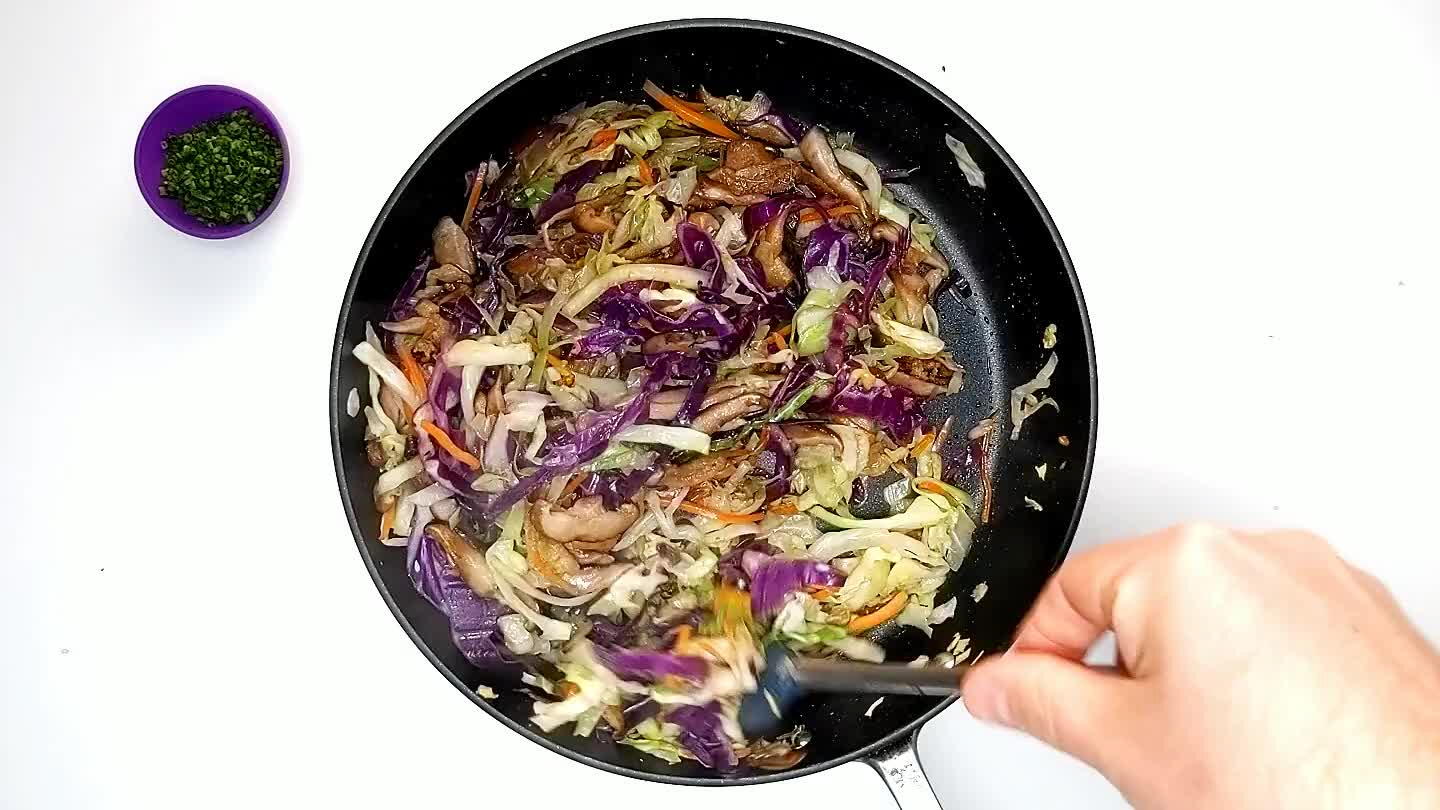 Add the chives. Stir, then remove from heat and set aside to cool for a few minutes while you prepare your food processor.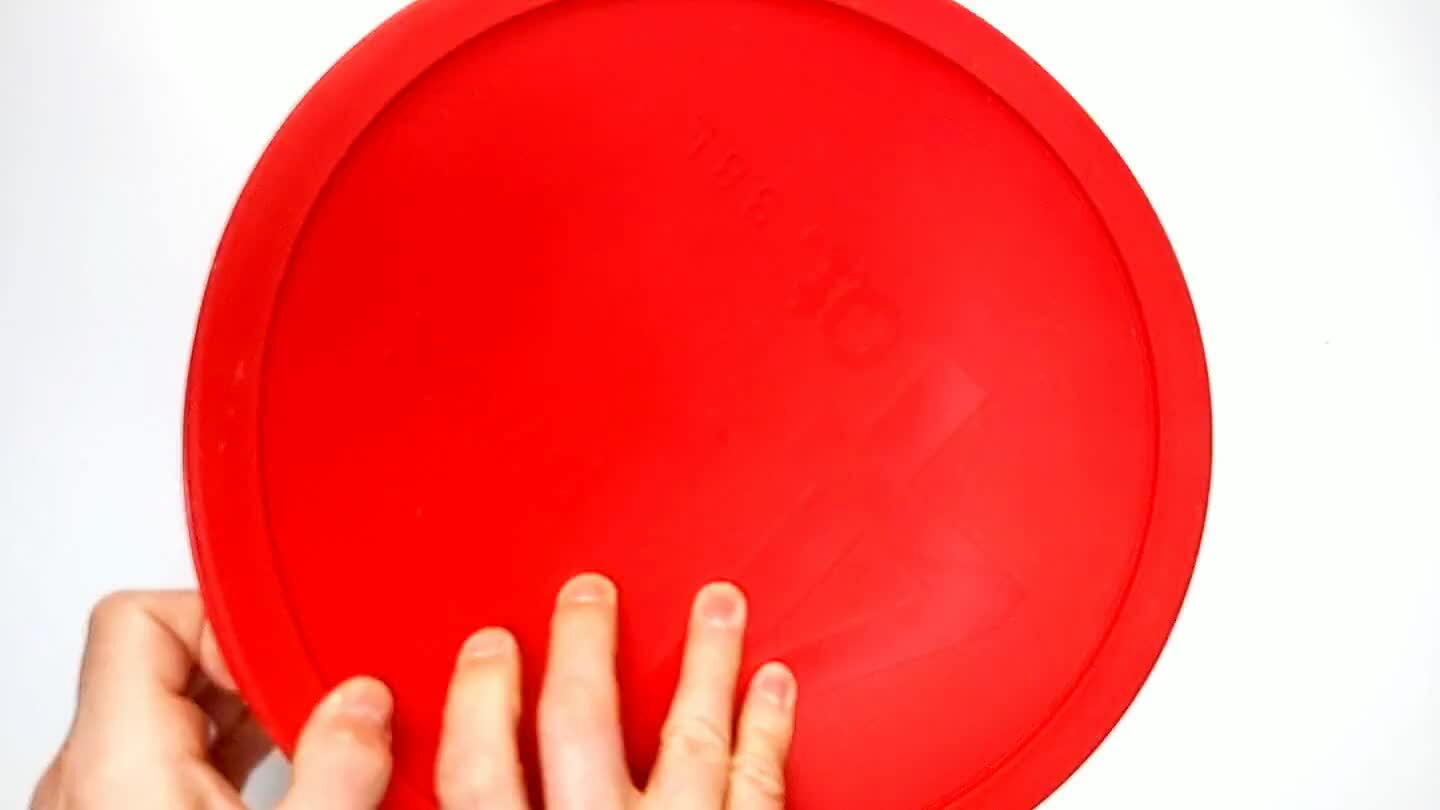 Move the dough to a clean work surface and divide it evenly into 16 pieces.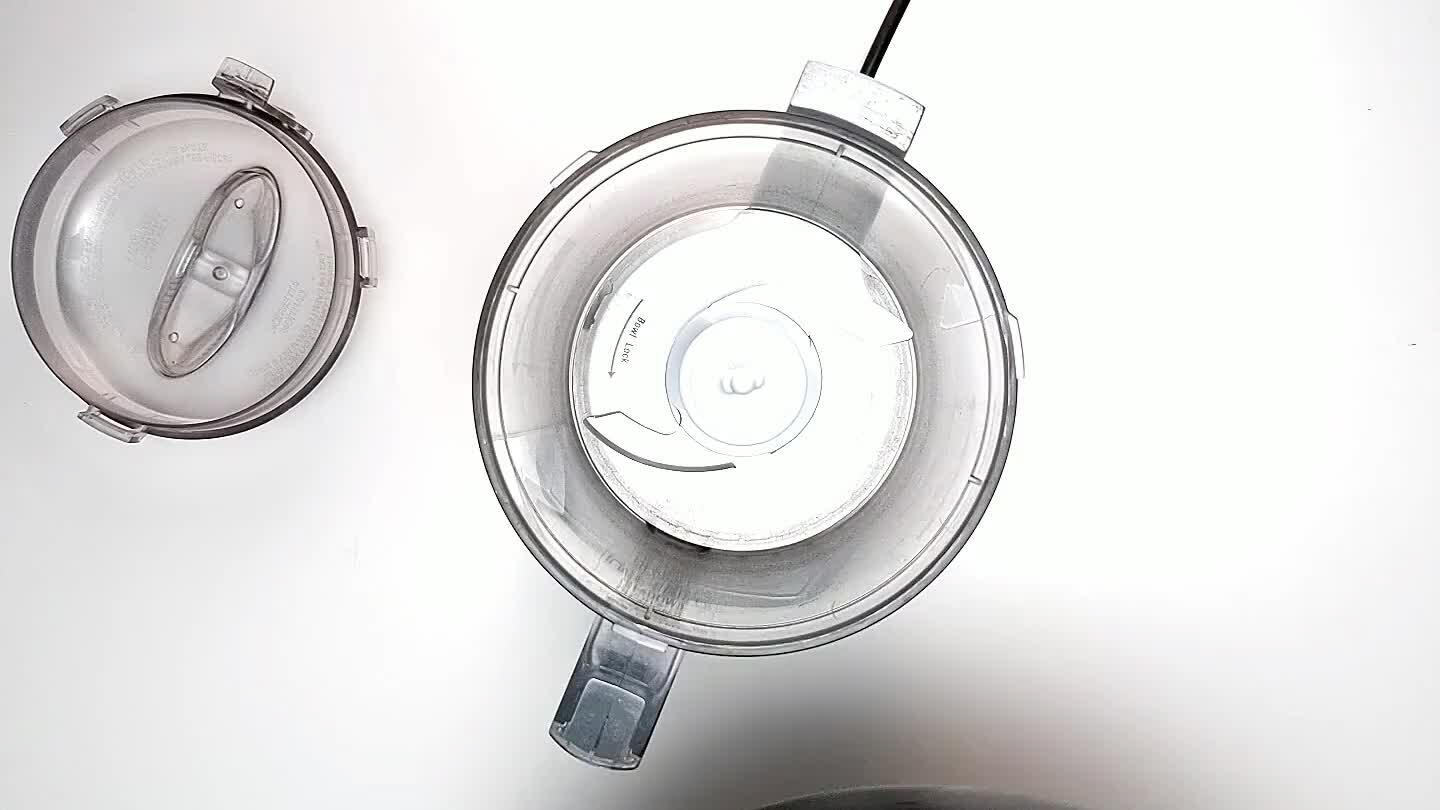 In a small food processor, pulse the vegetable mix to a chunky puree. If you don't have a food processor, you can just give the mix a good chop by hand. This will take a little longer, but the final product won't suffer at all.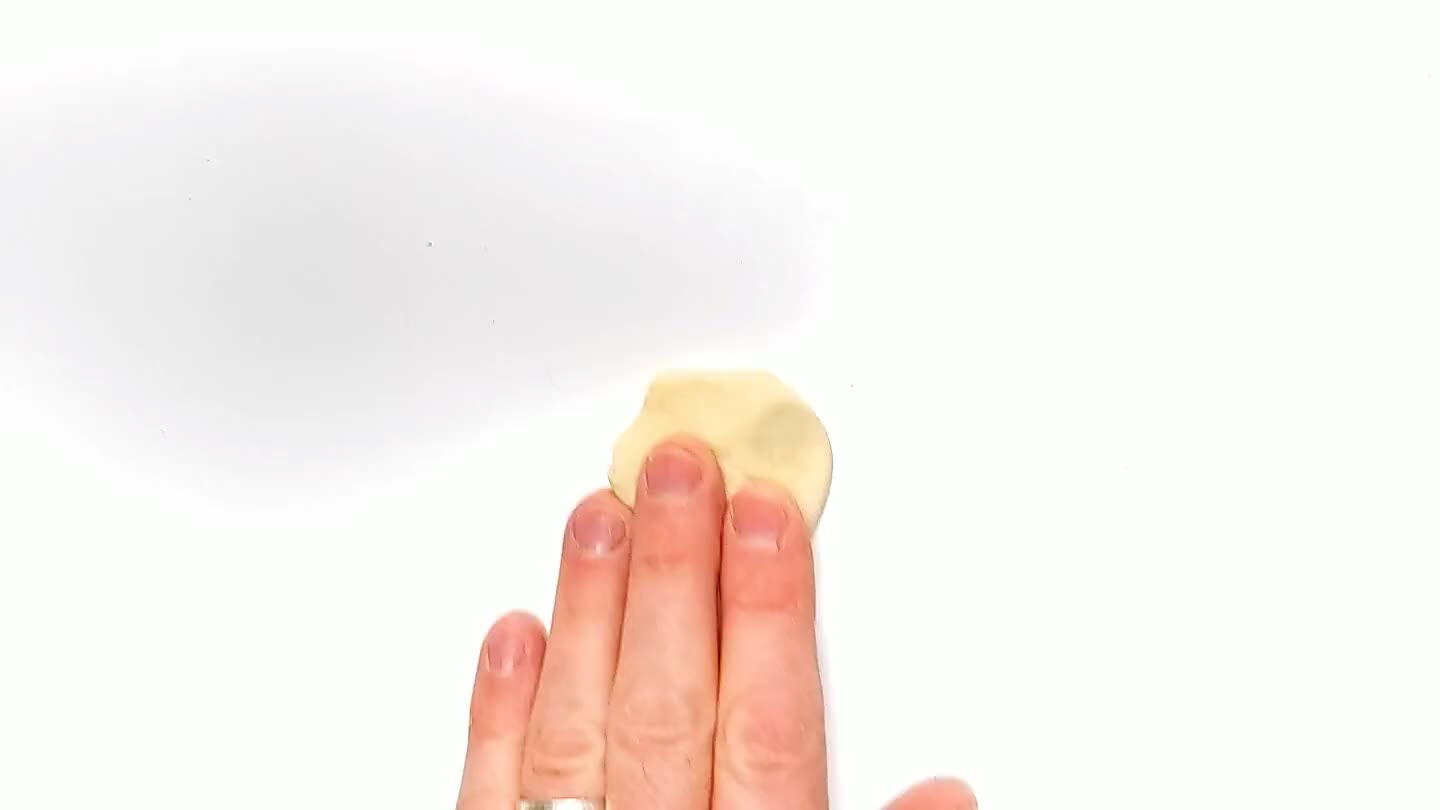 Working one dough ball at a time, roll the dough into a circle, stuff it with filling, seal it up, and place it on a platter lined with cornstarch to avoid sticking.
Pinch and roll each piece of dough into a smooth ball. Cover the dough balls with a moist towel so that they don't dry out while you work.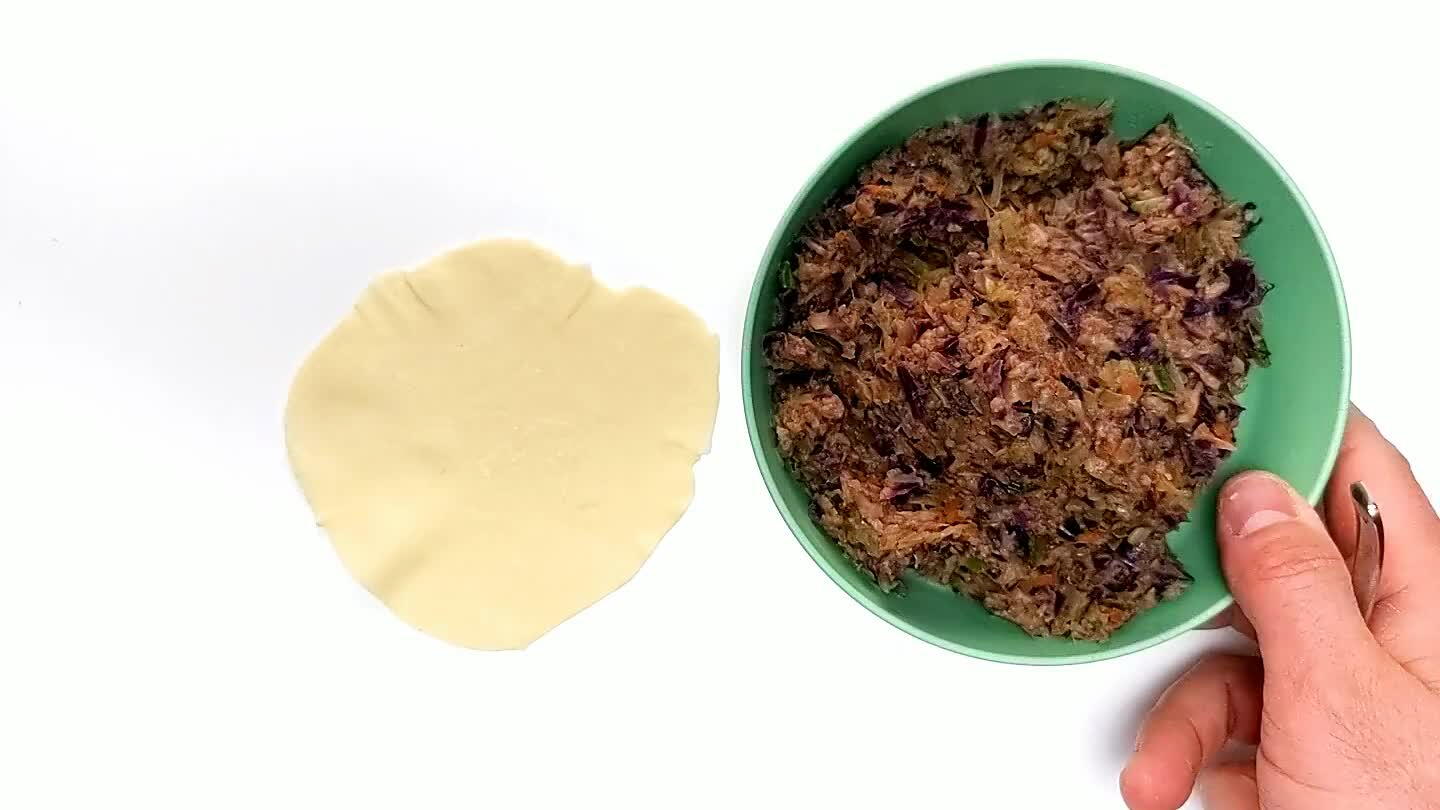 Place a spoonful of filling in the center of your wrapper.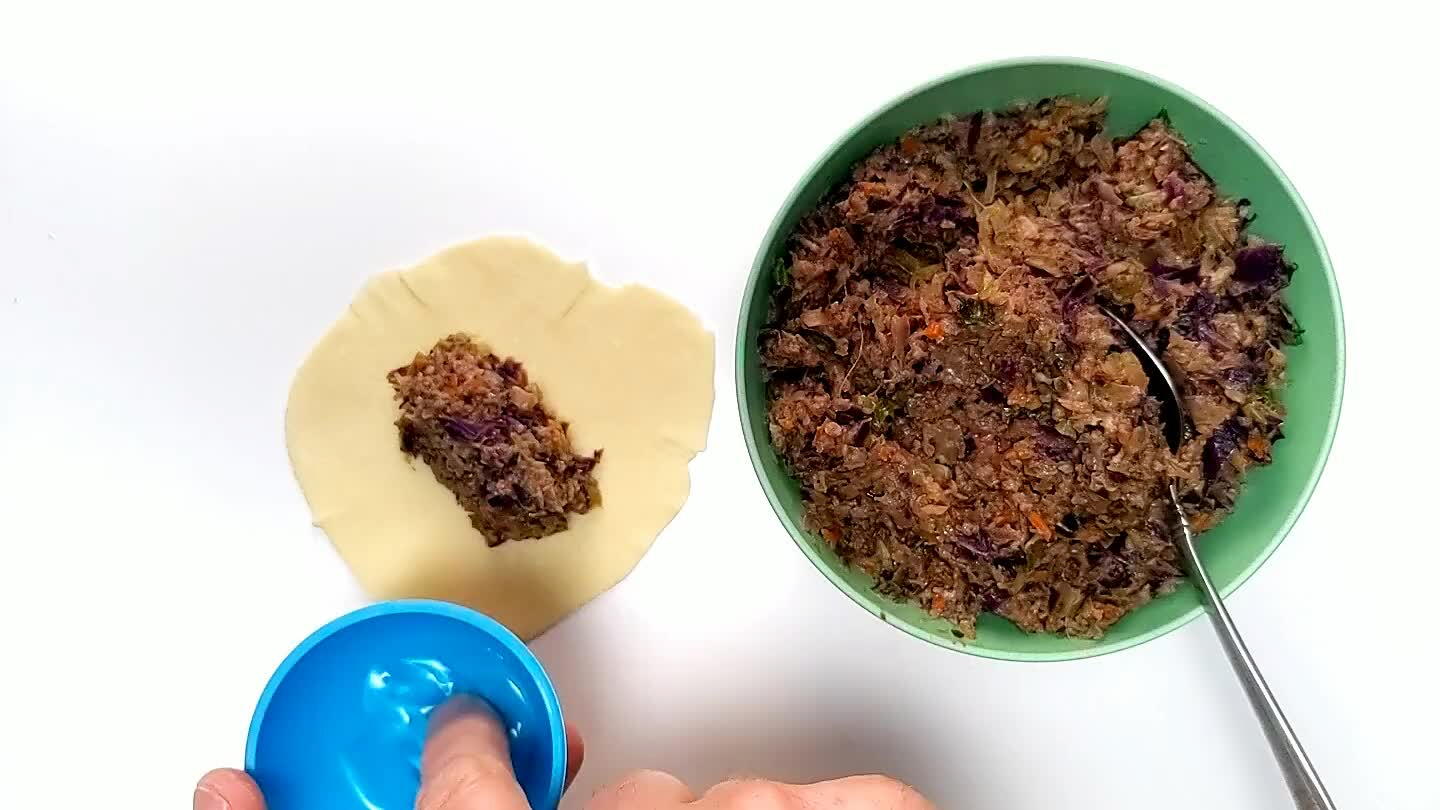 Moisten the edge of the wrapper on one side.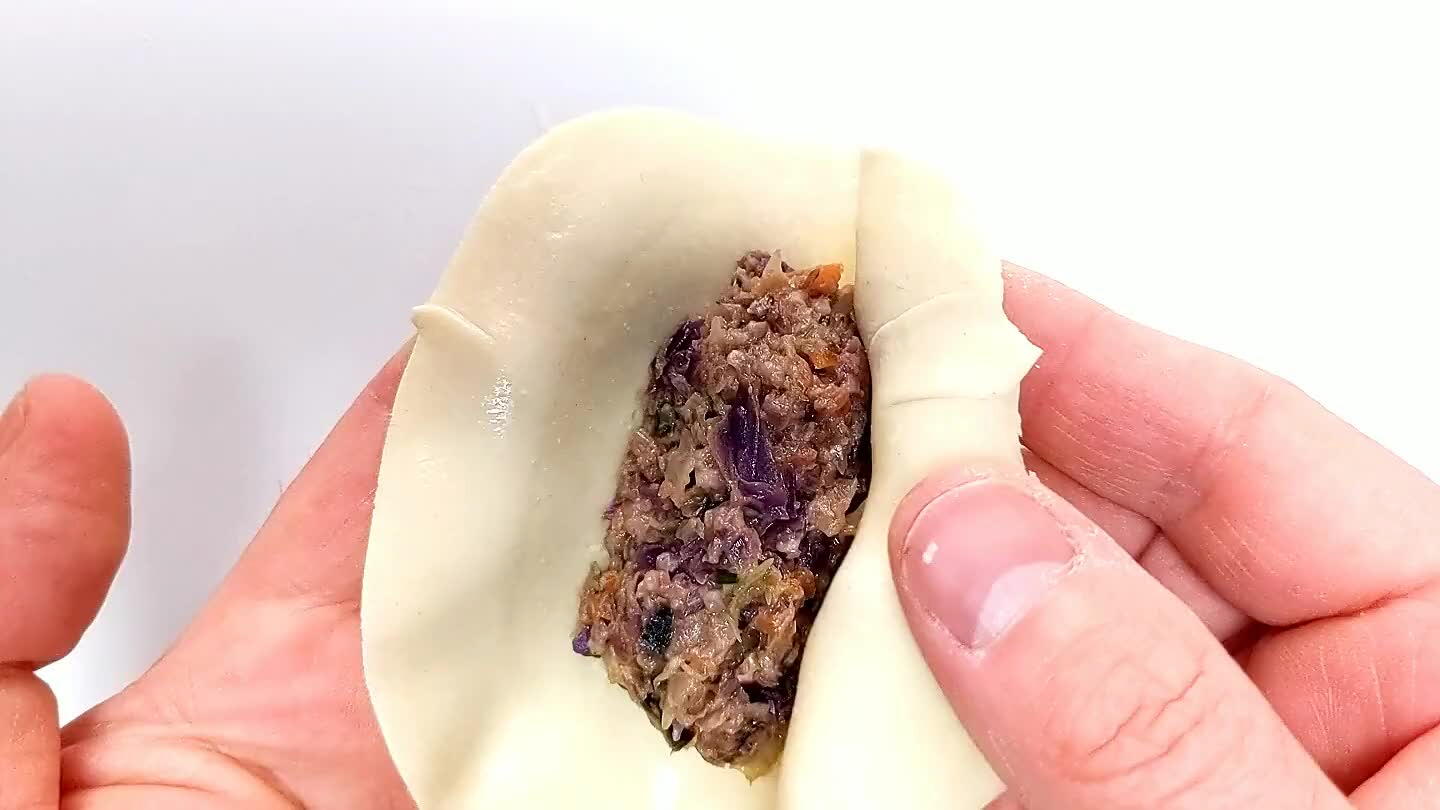 Close the wrapper and seal the edges shut.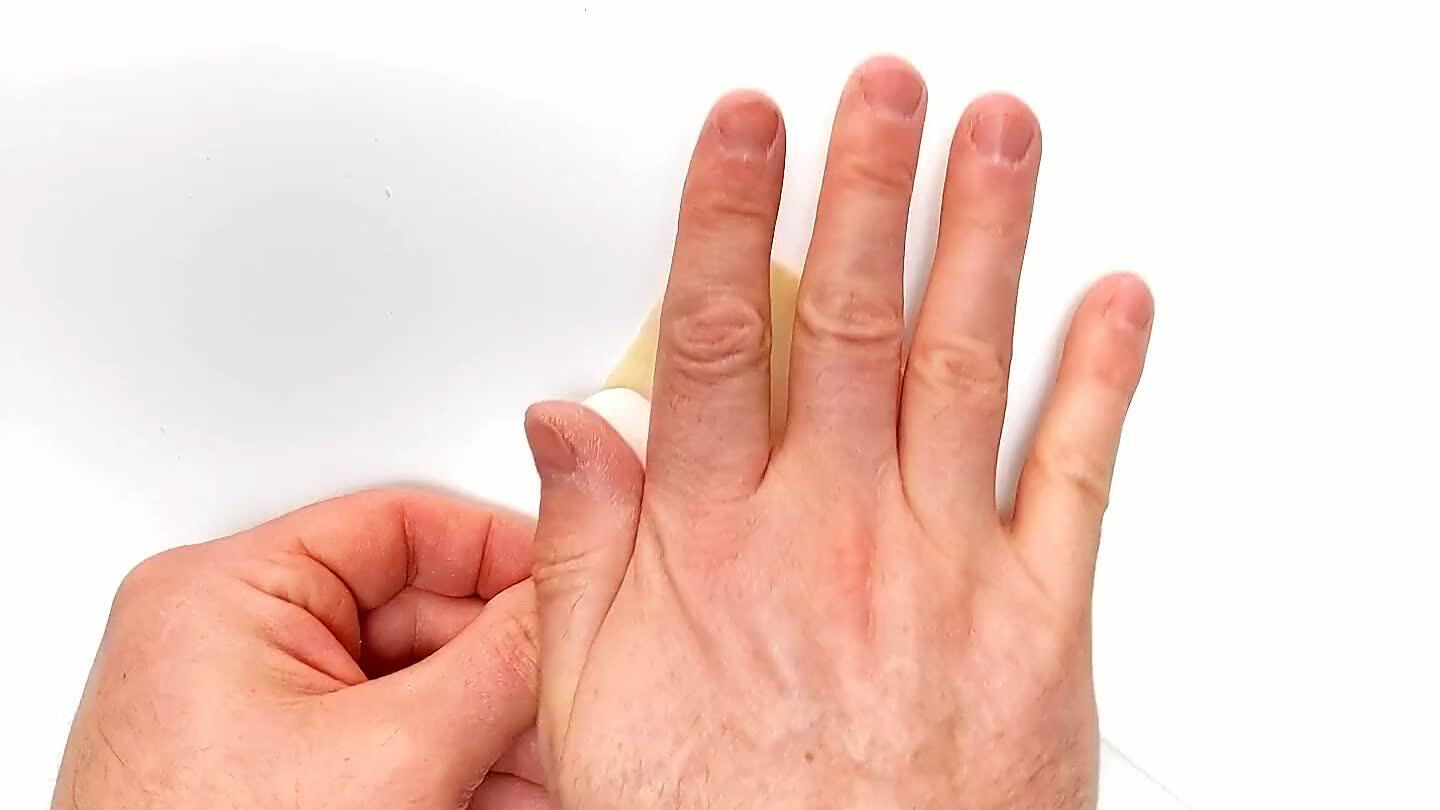 Rolling the wrappers out takes a little practice. A narrow rolling pin works best here. Pass over the dough ball to roll it out into an oval. Pick up the dough and turn it 45° and repeat. This process of rotating the dough 1/4 turn and rolling will tend towards an even circle as you get the hang of it.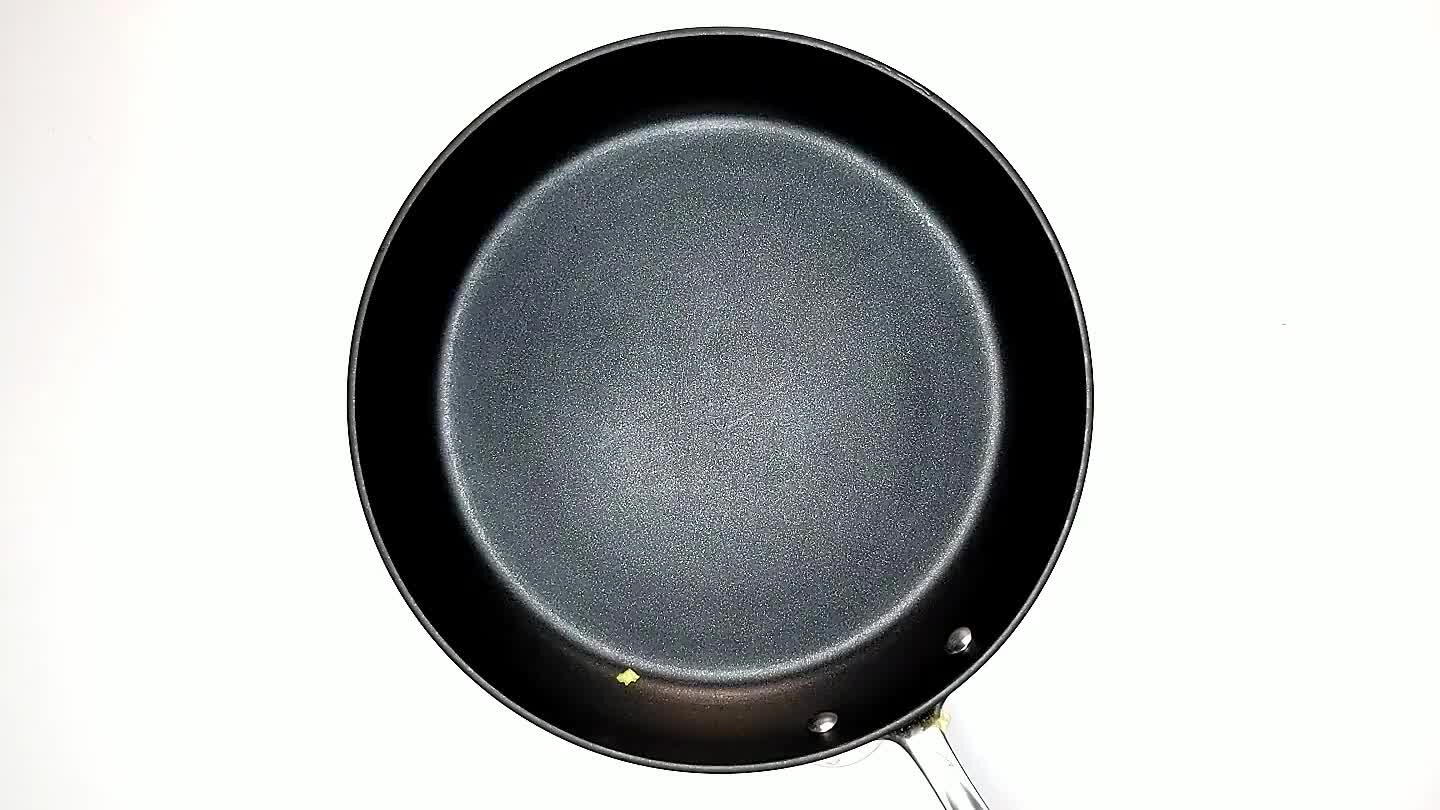 Heat some sesame oil in a nonstick pan over medium heat.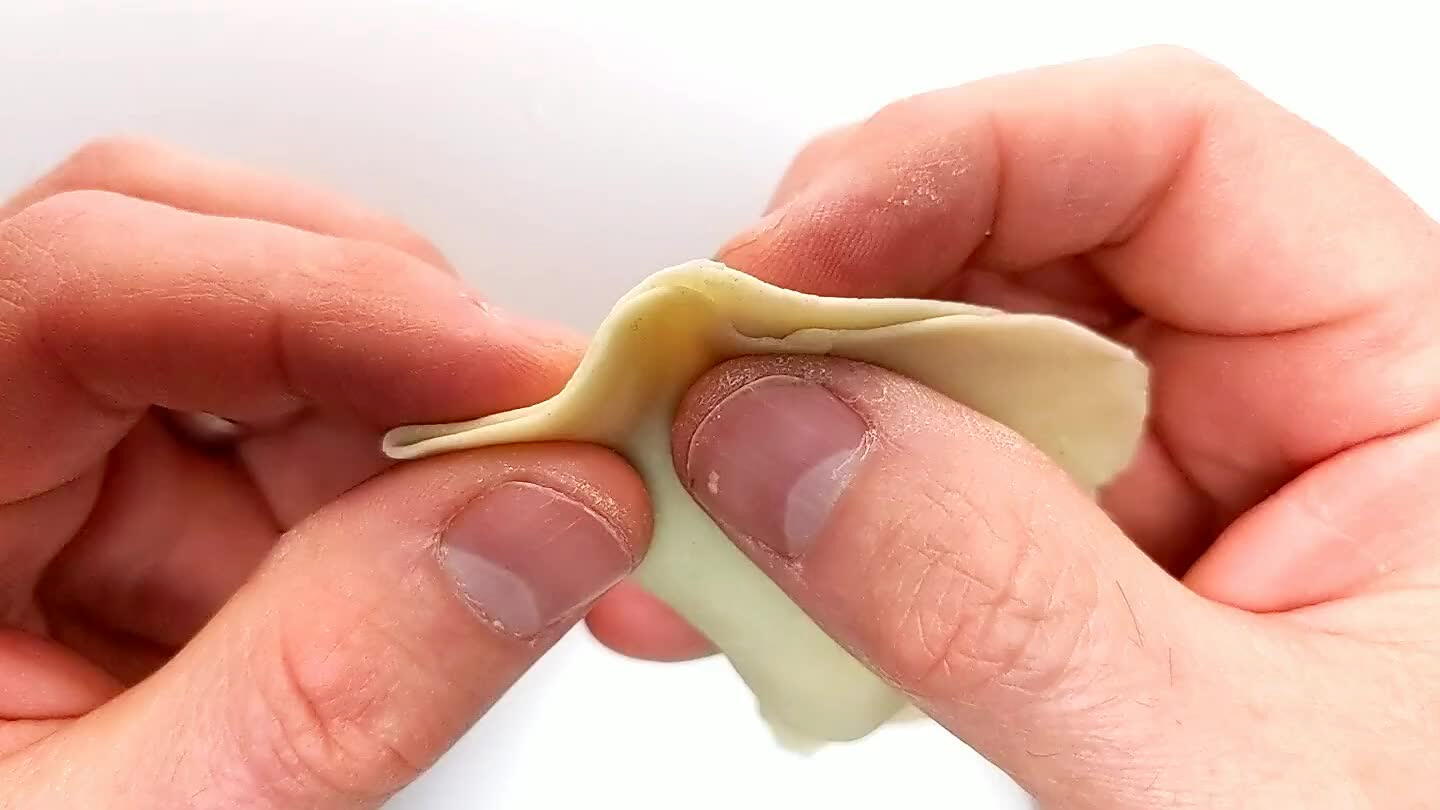 Fold pleats along the outer edge, pinching gently, but firmly to enforce the seal. Aim for about 5 pleats per dumpling.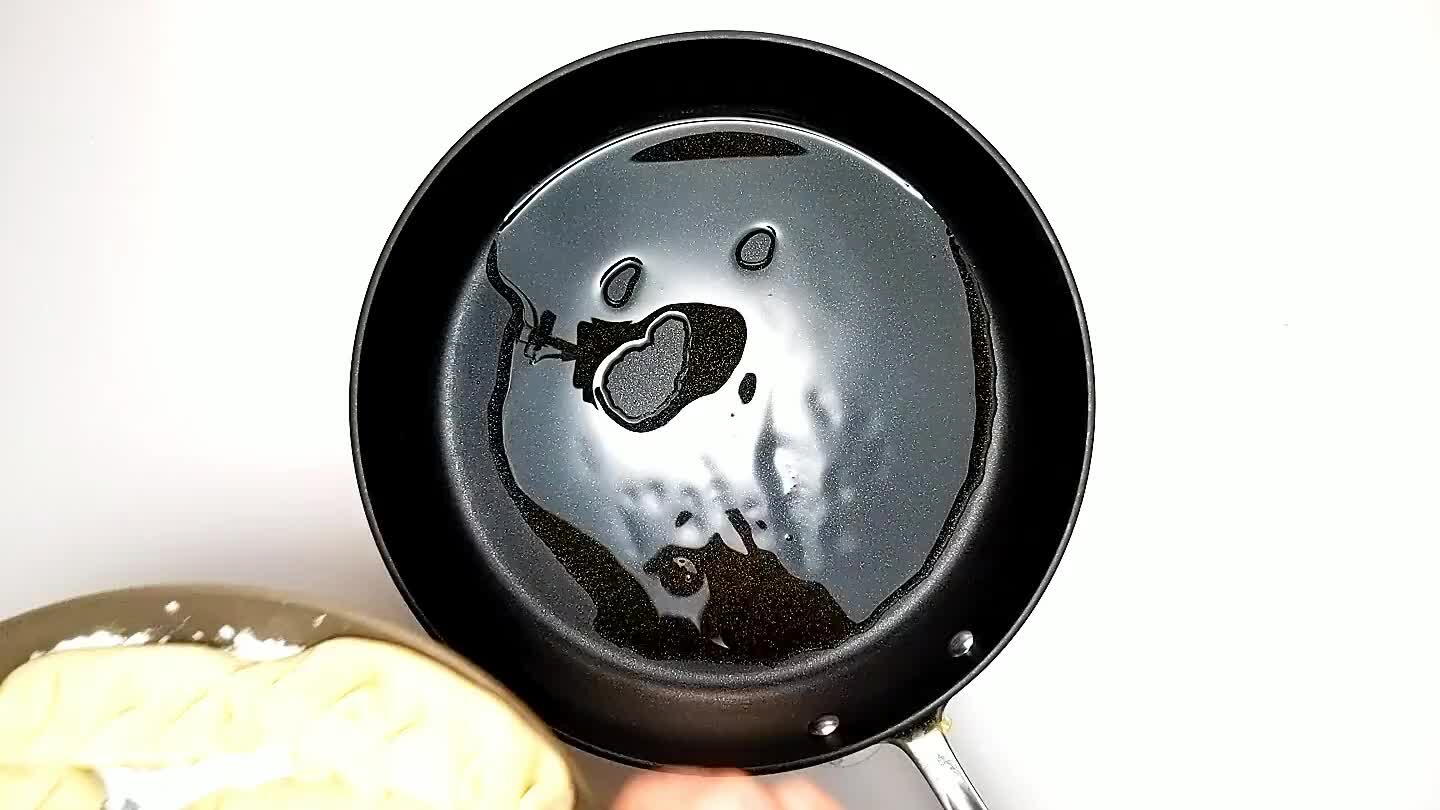 When the oil is hot enough to sizzle the potstickers when they touch the pan, dust the cornstarch off of each dumpling and place them in the hot oil. Cook until golden brown on the bottom.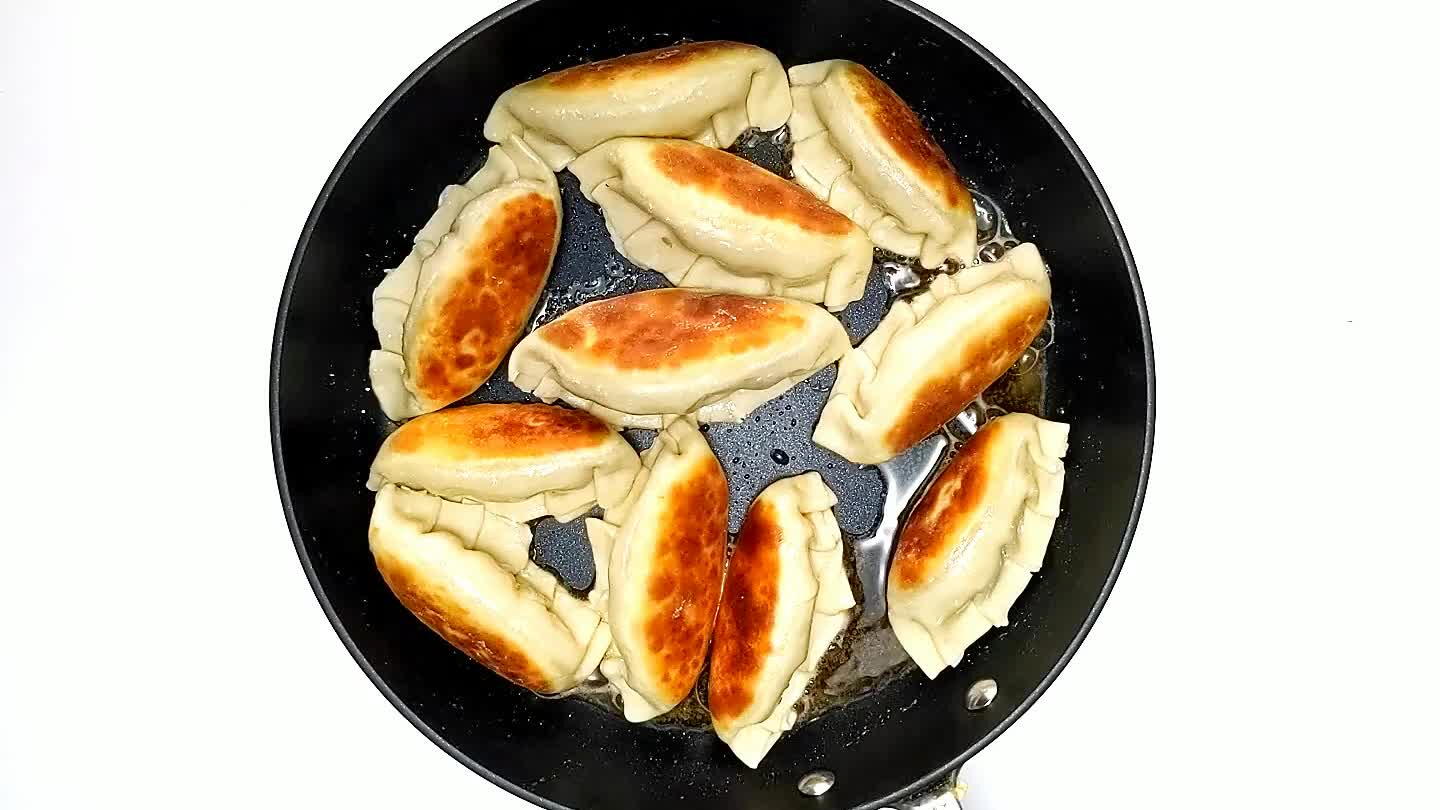 Add about 1-2 tablespoons of water to the pan and cover.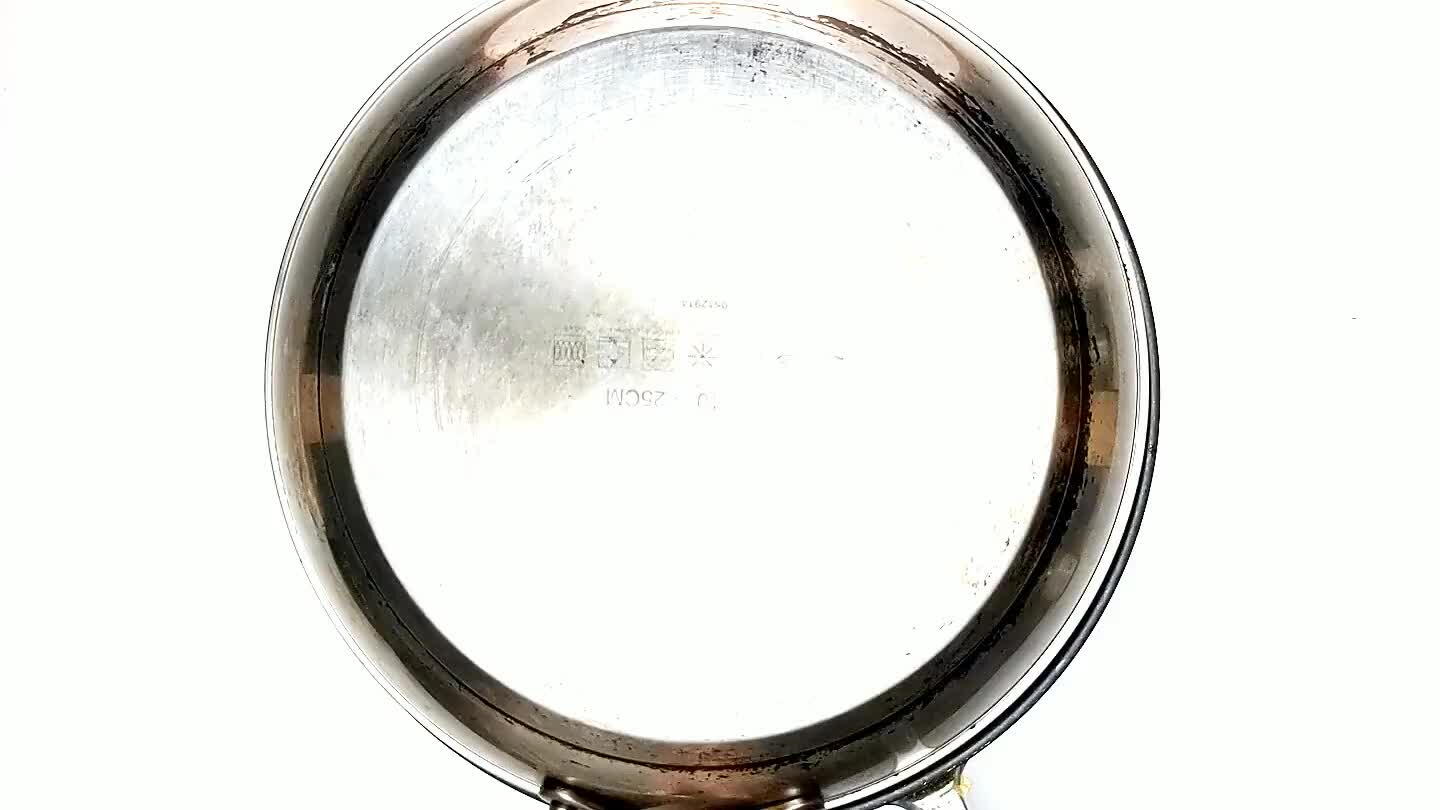 Cook until the water is evaporated, maybe 5 minutes or so.