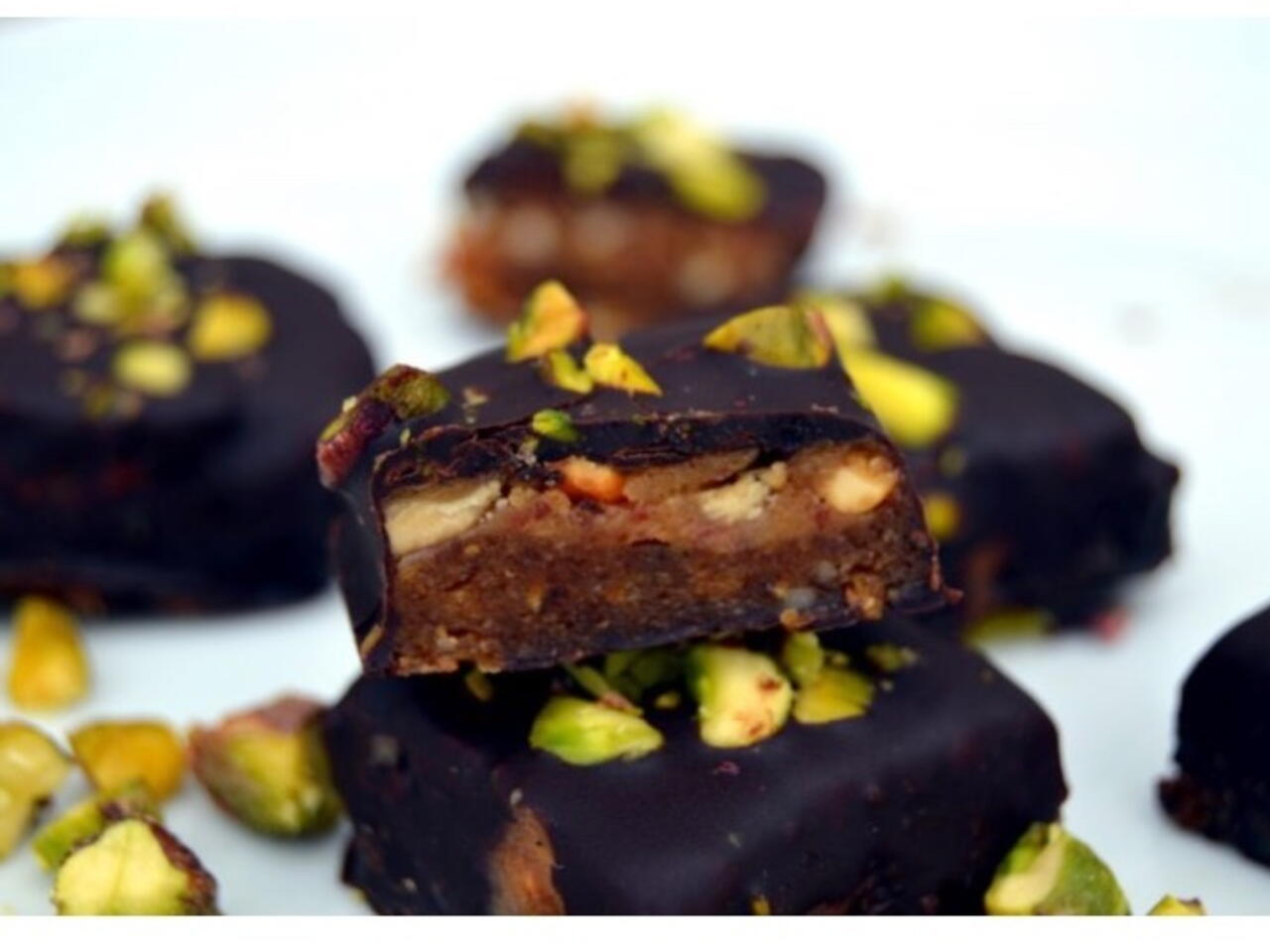 What you will need
150 g almonds
150 g dates
4 tbsp peanut butter
2 tbsp maple syrup
Sea salt
125 g dark (vegan) cocolate
How to cook
Blend together the almonds and dates until they are broken up and combined.
Spread the mixture out in a dish using your fingers
Mix together the peanut butter, maple, sea salt and vanilla
Spread the nutty salted caramel on top of the almond and date base.
Place in the freezer for half an hour to firm up.
Remove from the freezer and chop into small bite size squares.
Melt the chocolate and chop up the nuts for the topping.
Hold each square with a fork over the bowl of chocolate and spoon over melted chocolate.
Sprinkle on the nuts while the chocolate is still liquid then put on a wire rack in the fridge.
Enjoy these salted caramel treats straight away or store in the fridge where they will stay good for a few weeks