Vegan Spaghetti Squash Alfredo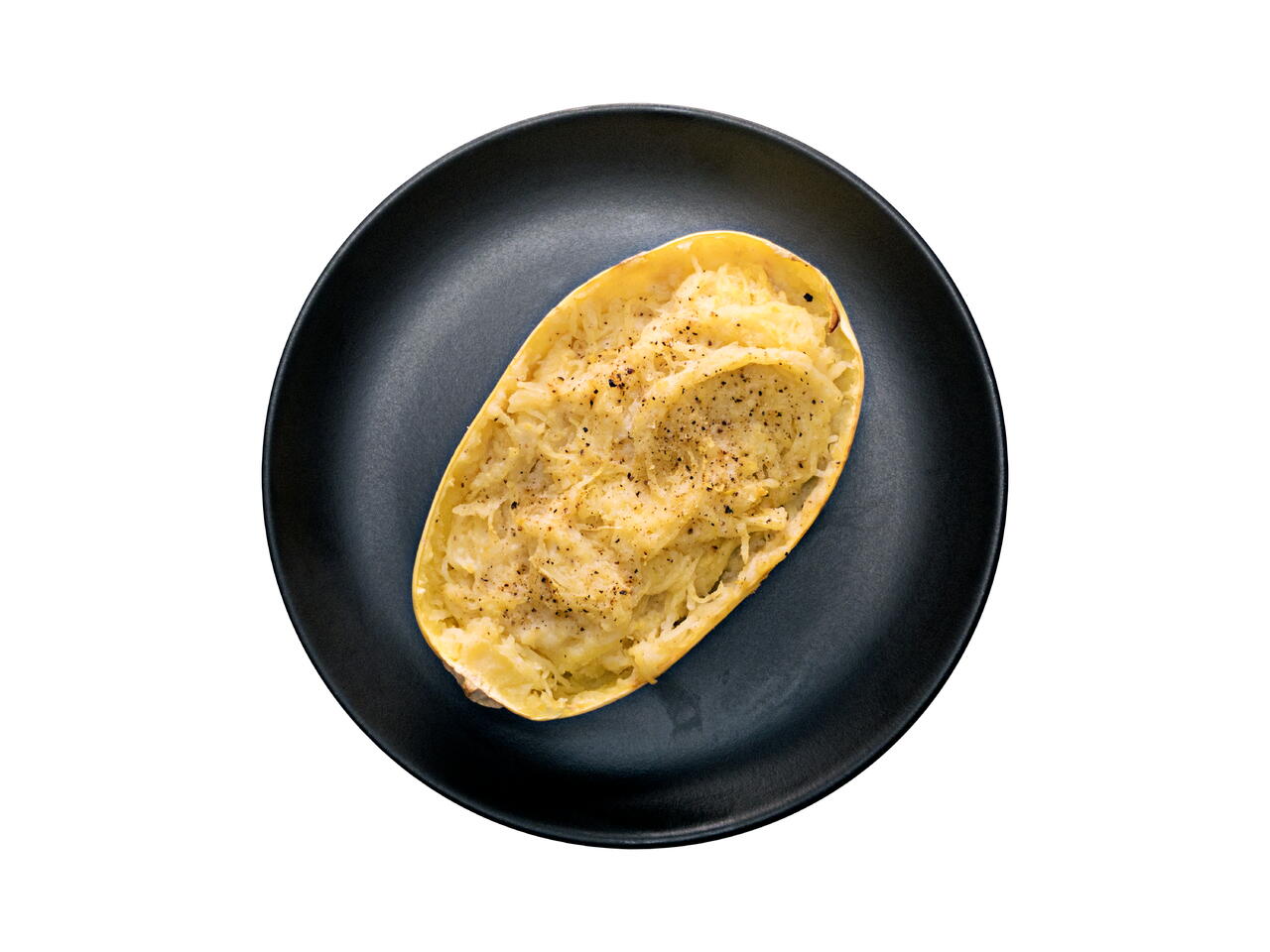 4 portions
40m
A low carb, vegan alfredo alternative. Nothing can truly take the place of alfredo, but this may help fill that chasm in your Olive Garden soul.
What you will need
1 Spaghetti Squash
10 oz. Cauliflower Florets
1/2 tsp Salt
1 tsp Garlic Powder
1/4 cup Nutritional Yeast
Black Pepper
(Nutritional facts 66 calories, 2.52 g fat, 10.82 g carbohydrates, 1.85 g protein, undefined mg cholesterol, 349 mg sodium)
How to cook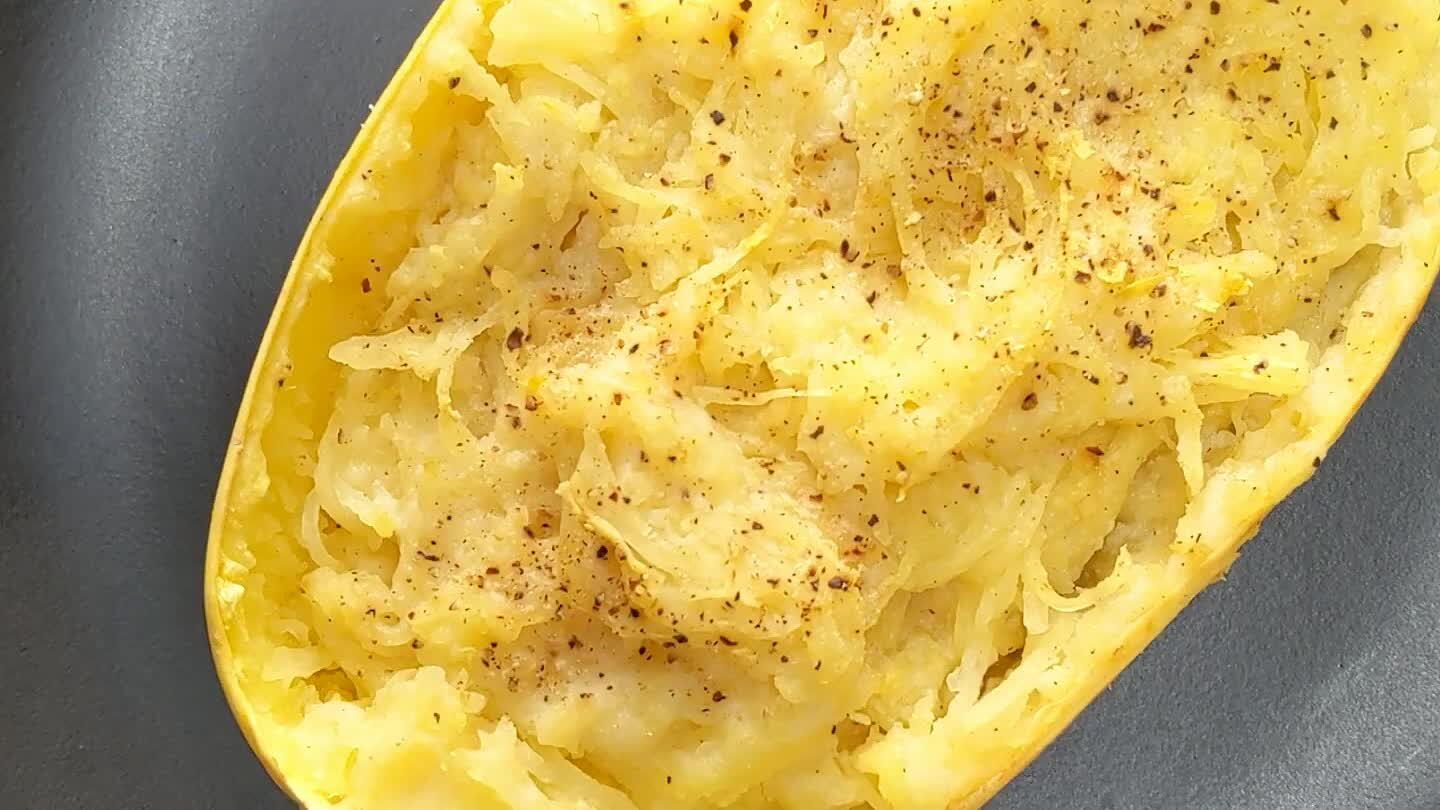 Slice off the tips of the spaghetti squash so that you can easily cut it in half lengthwise.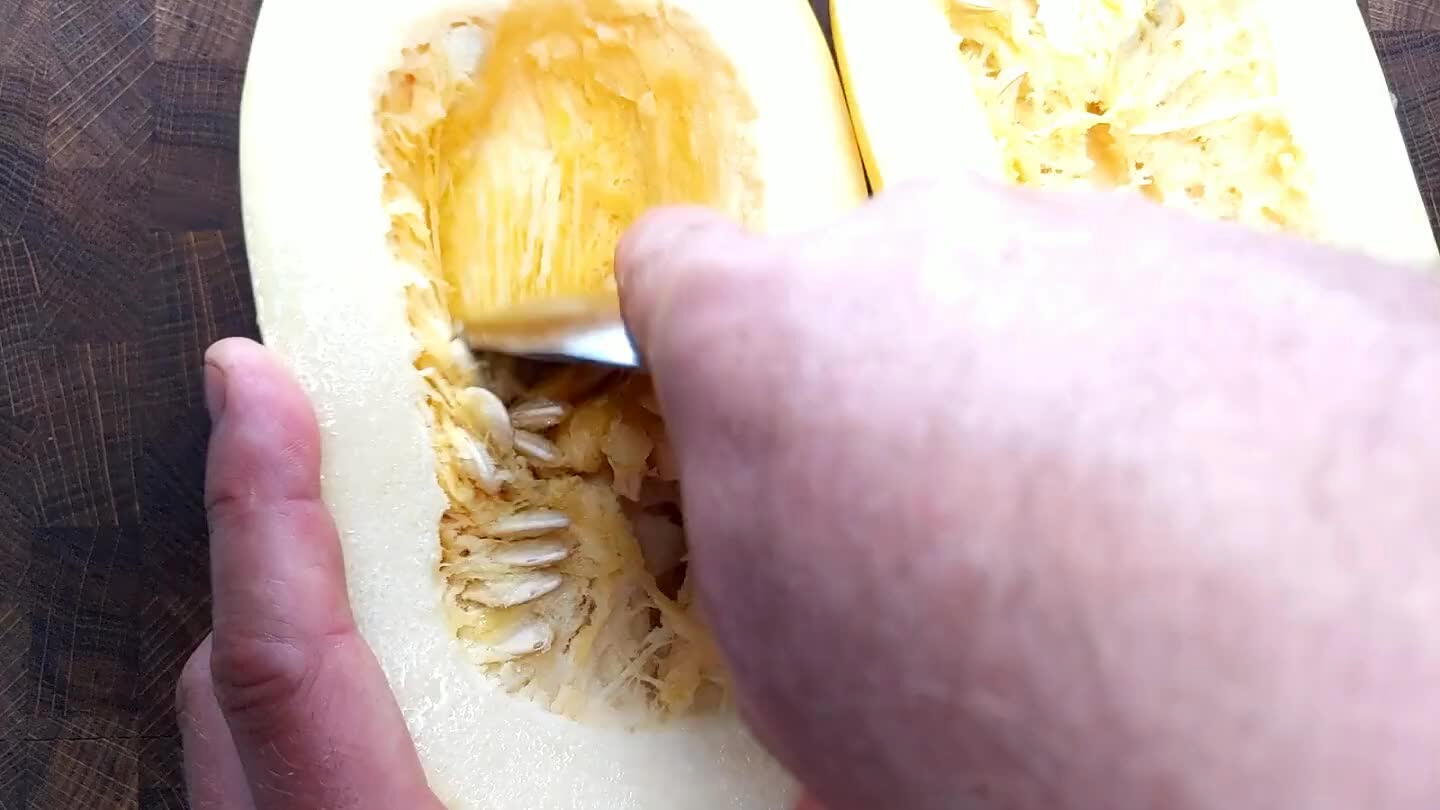 Scoop out and discard the seeds.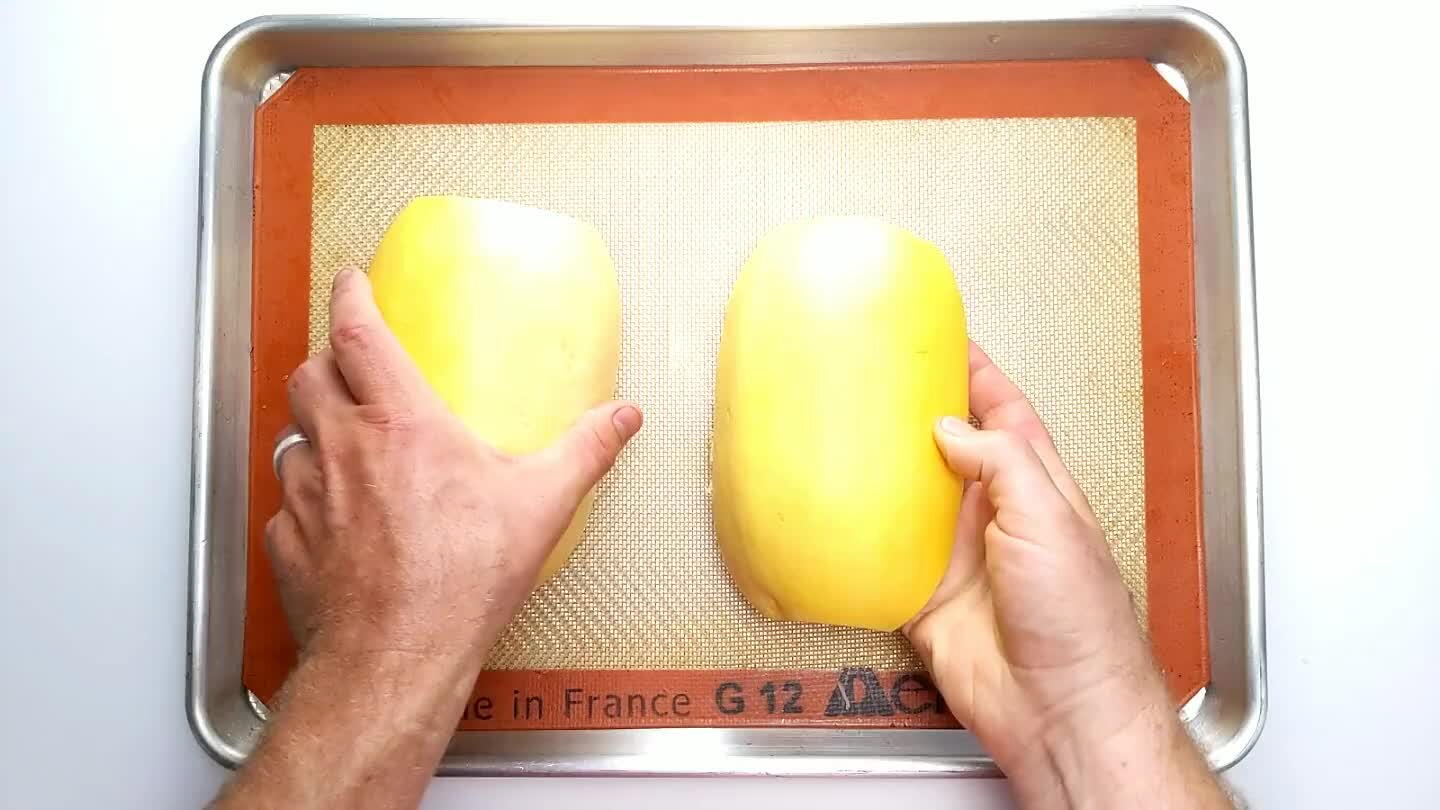 Arrange the halves face down on a baking sheet lined with parchment or silicone. Pierce evenly over the surface of the squash with a fork. Place in the oven and set a timer for 25 minutes.
Blanch the cauliflower in boiling water for about 3 minutes, or until tender.
Place the blanched and strained cauliflower in a blender.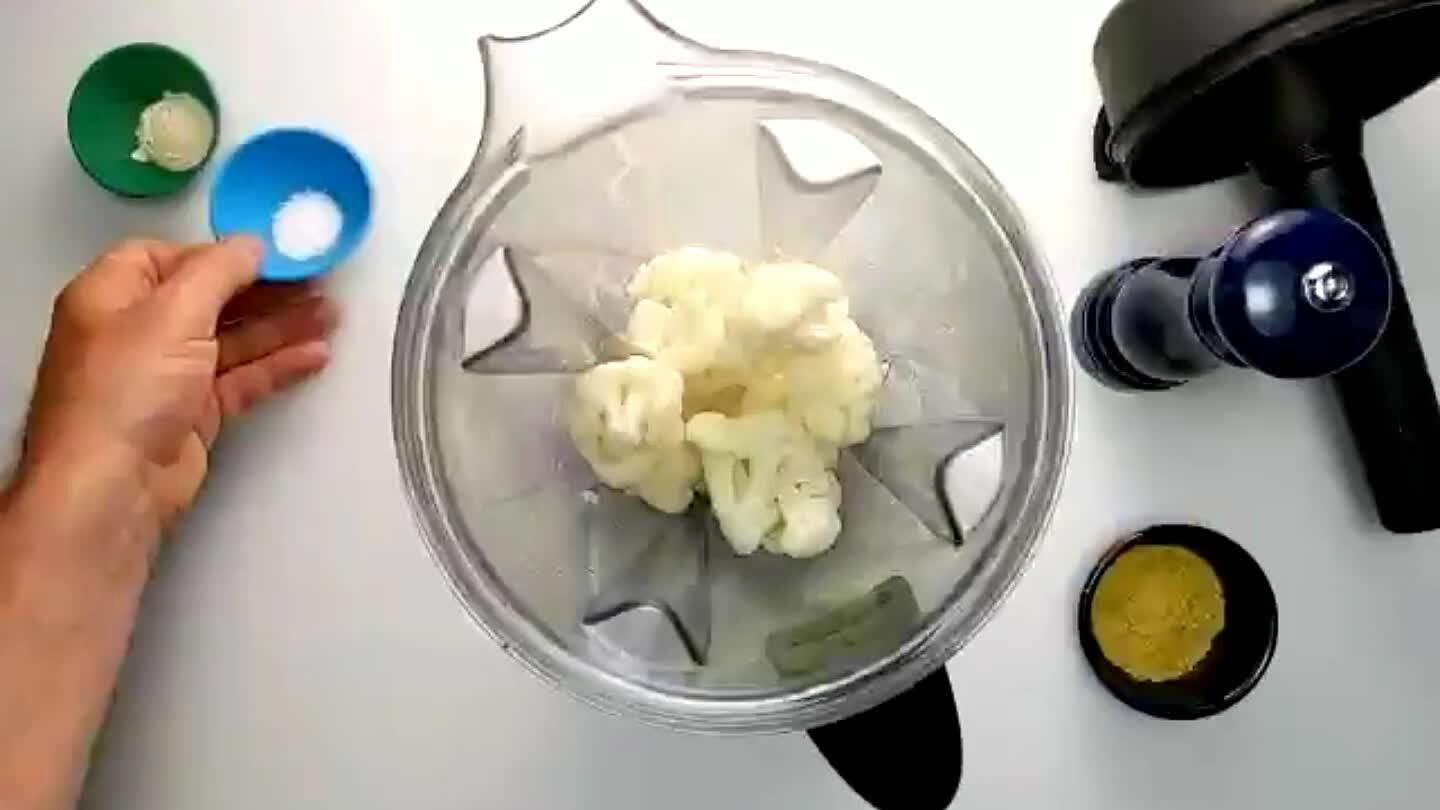 Add the salt.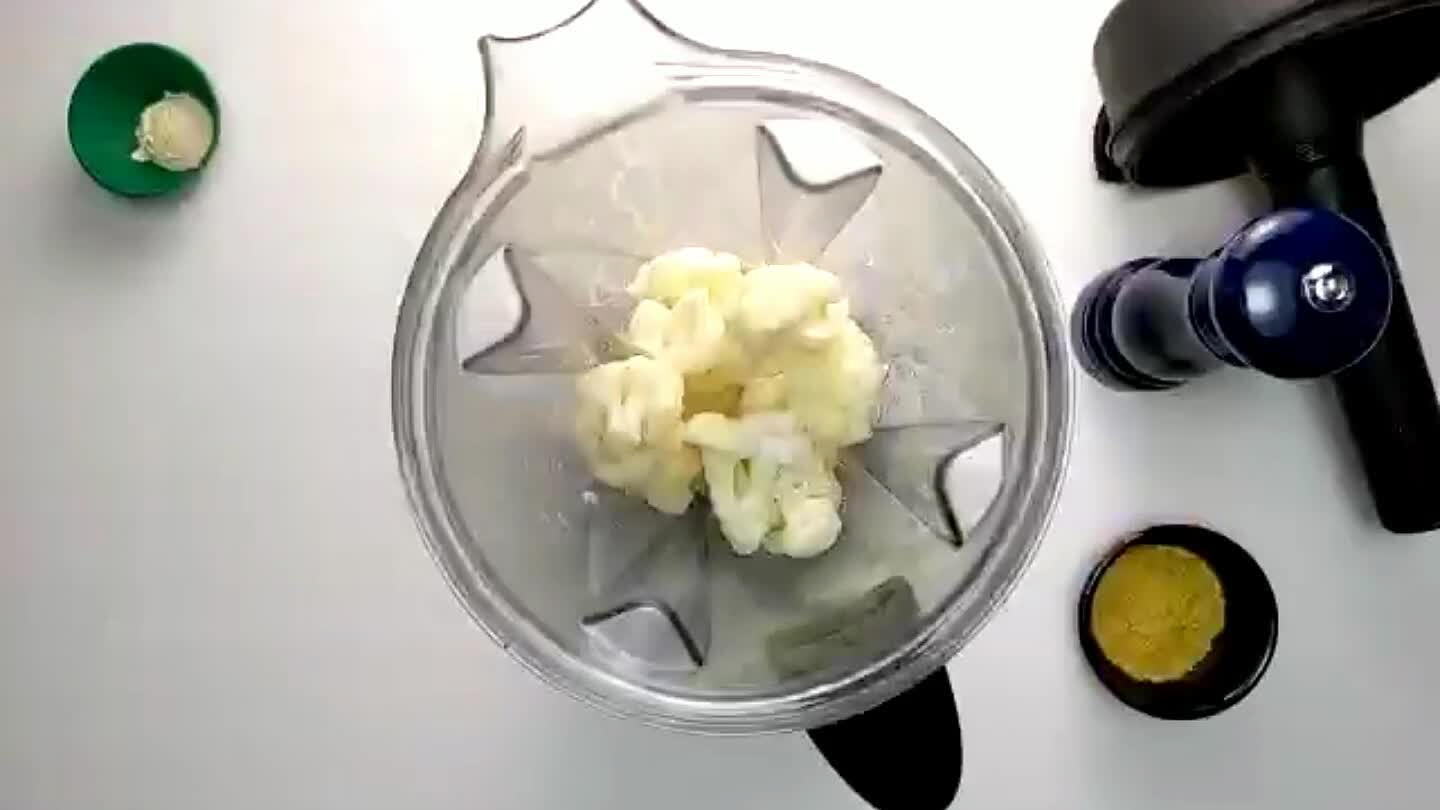 Add the garlic powder.
Add the nutritional yeast.
Add a few turns of fresh ground black pepper.
Blend the cauliflower to a smooth puree. Add a little liquid if you need to, in order to get it to blend well.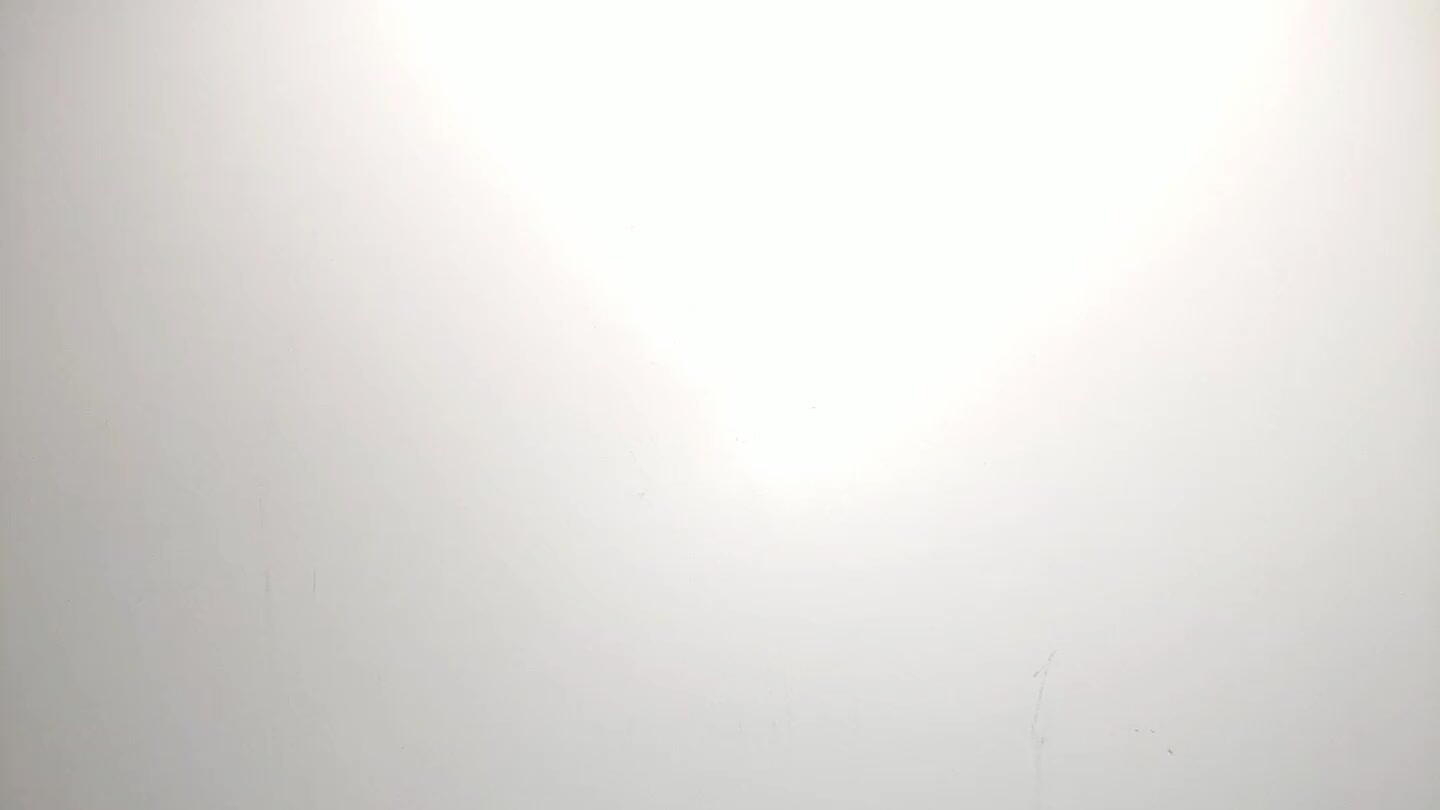 Scrape the edges of the spaghetti squash with the tines of a fork to separate the flesh from the skin.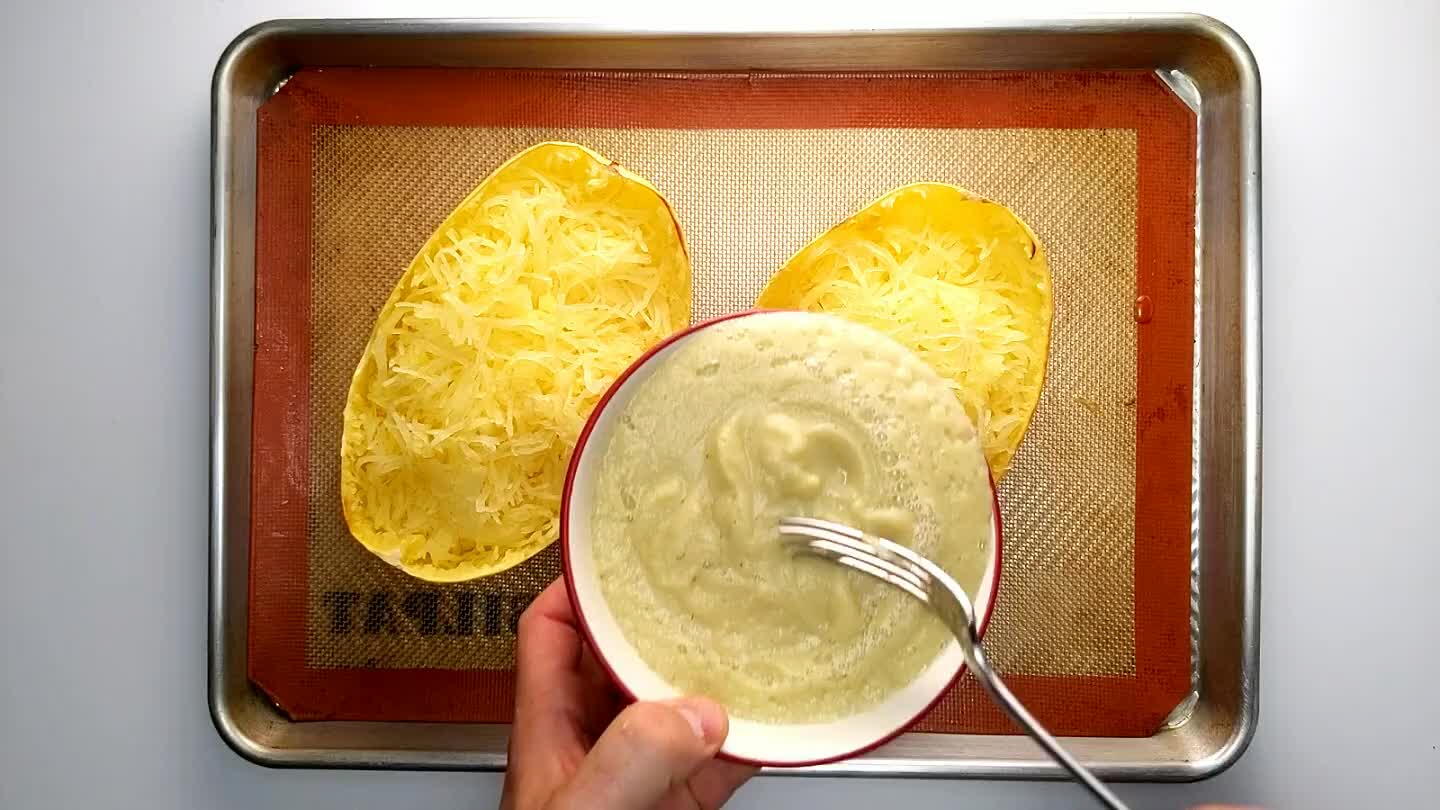 Pour about half of the cauliflower puree into each half of the spaghetti squash, mixing the puree into the shredded squash as you go.
Top with a little freshly ground black pepper.
Sprinkle some more nutritional yeast on top.