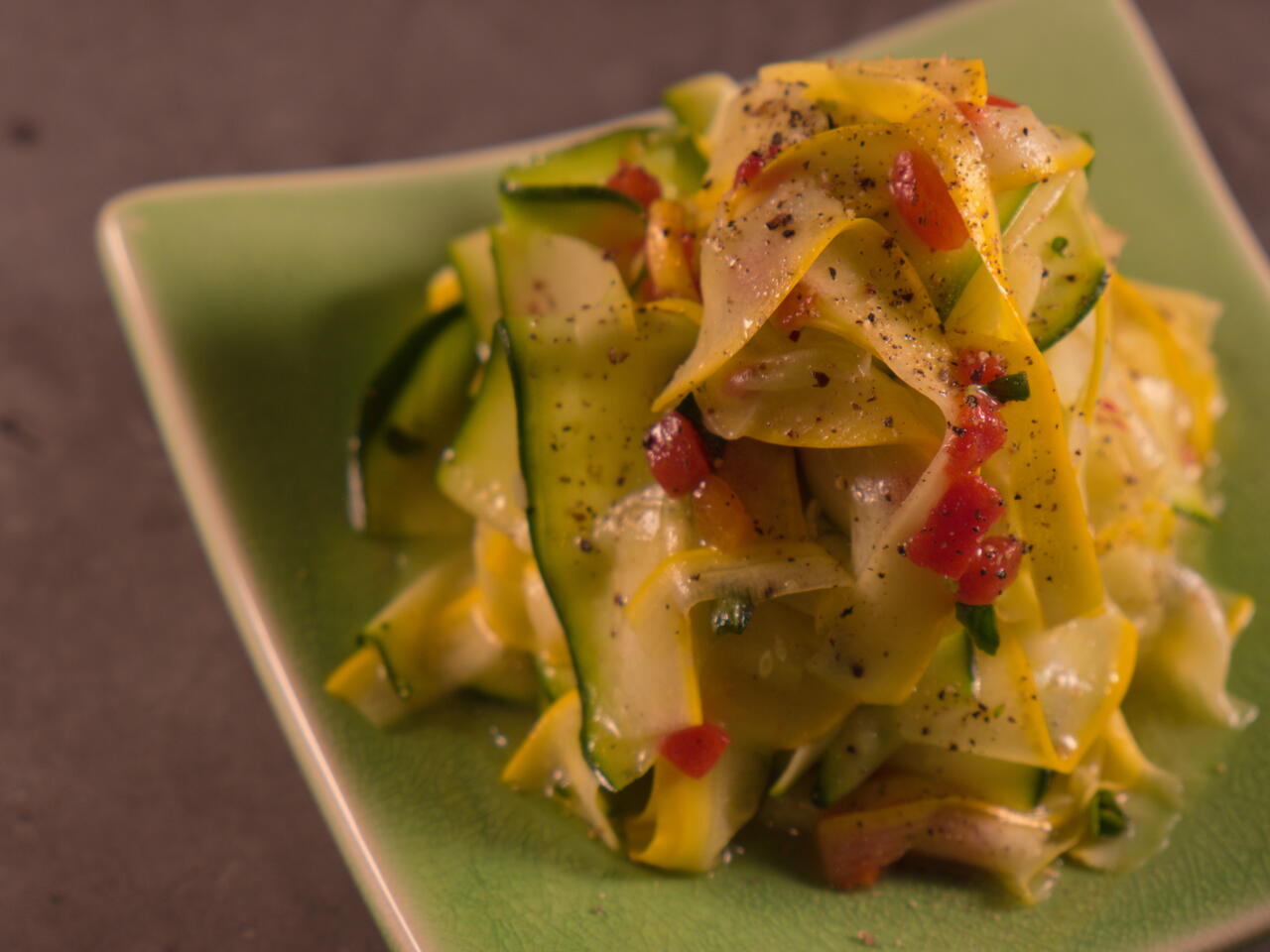 Recipe video made by Ryan
Published on 08/10/2019, viewed by 1368
6 portions
20m
Simple and delicious. This is a great side for a barbecue, a summer picnic or a dinner on the porch. We moved into a new apartment recently and our new neighbors brought us fresh zucchini from their garden.
What you will need
2 lb Zucchini
3 Tbsp Olive Oil
4 oz. jar Pimientos
2 Tbsp White Vinegar
5 sprigs Fresh Oregano
Black Pepper
Sea Salt
(Nutritional facts 79 calories, 5.7 g fat, 5.13 g carbohydrates, 3.53 g protein, 5 mg cholesterol, 116 mg sodium)
How to cook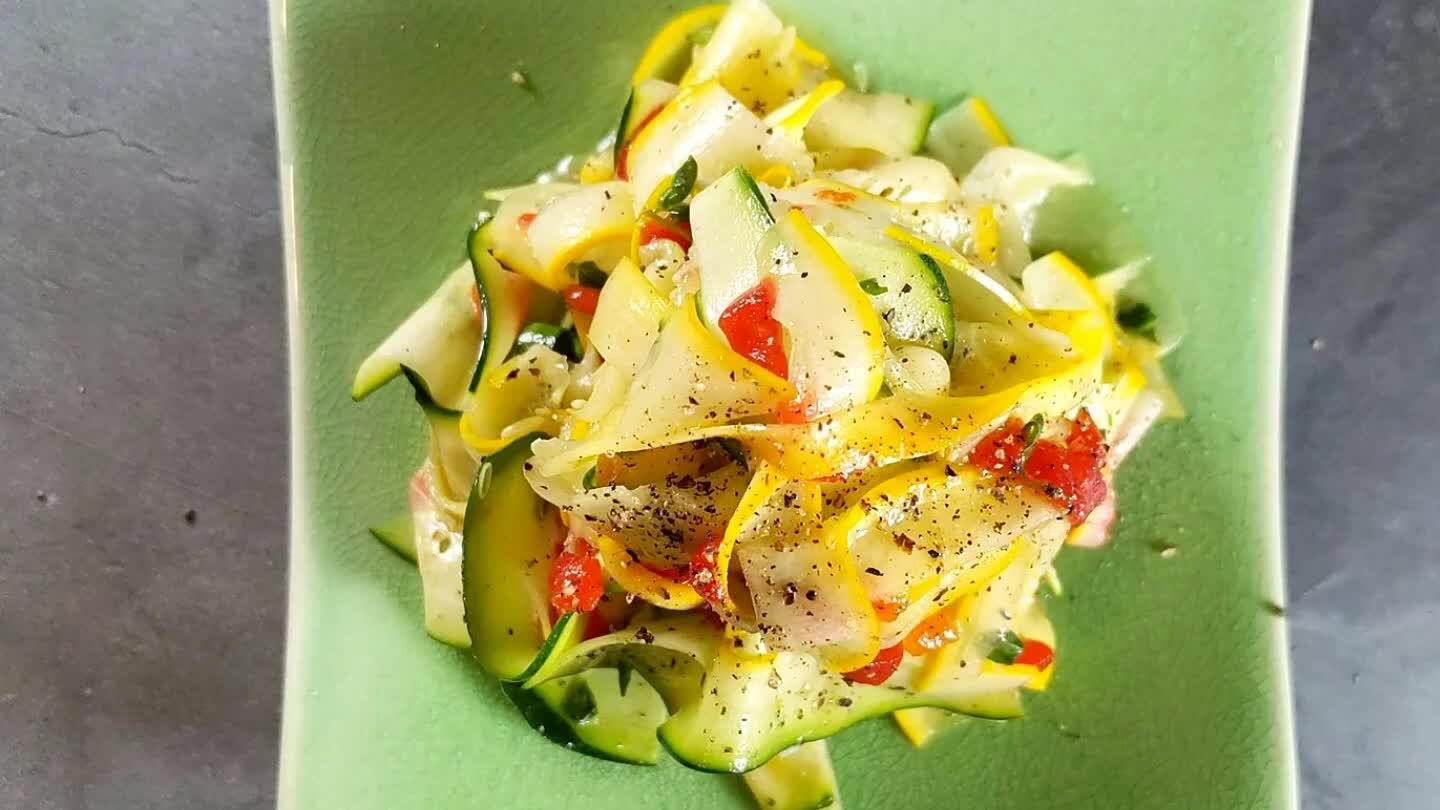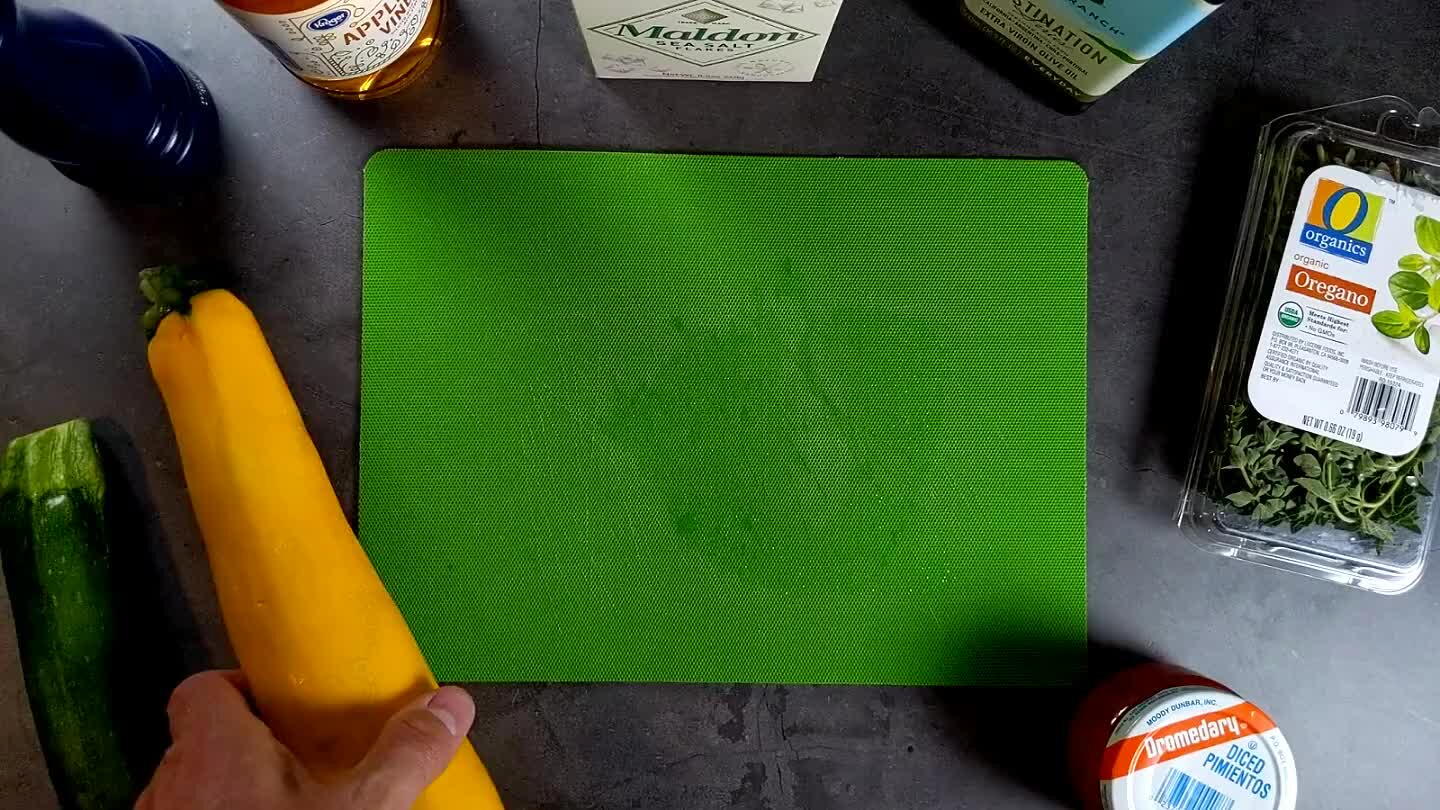 Wash your zucchini. Slice off the tips. If it's large, slice it in half lengthwise. You can see in the video that the yellow one was a little too wide for a mouthful, so I cut it in half. The green one is a perfect size, so I left it whole.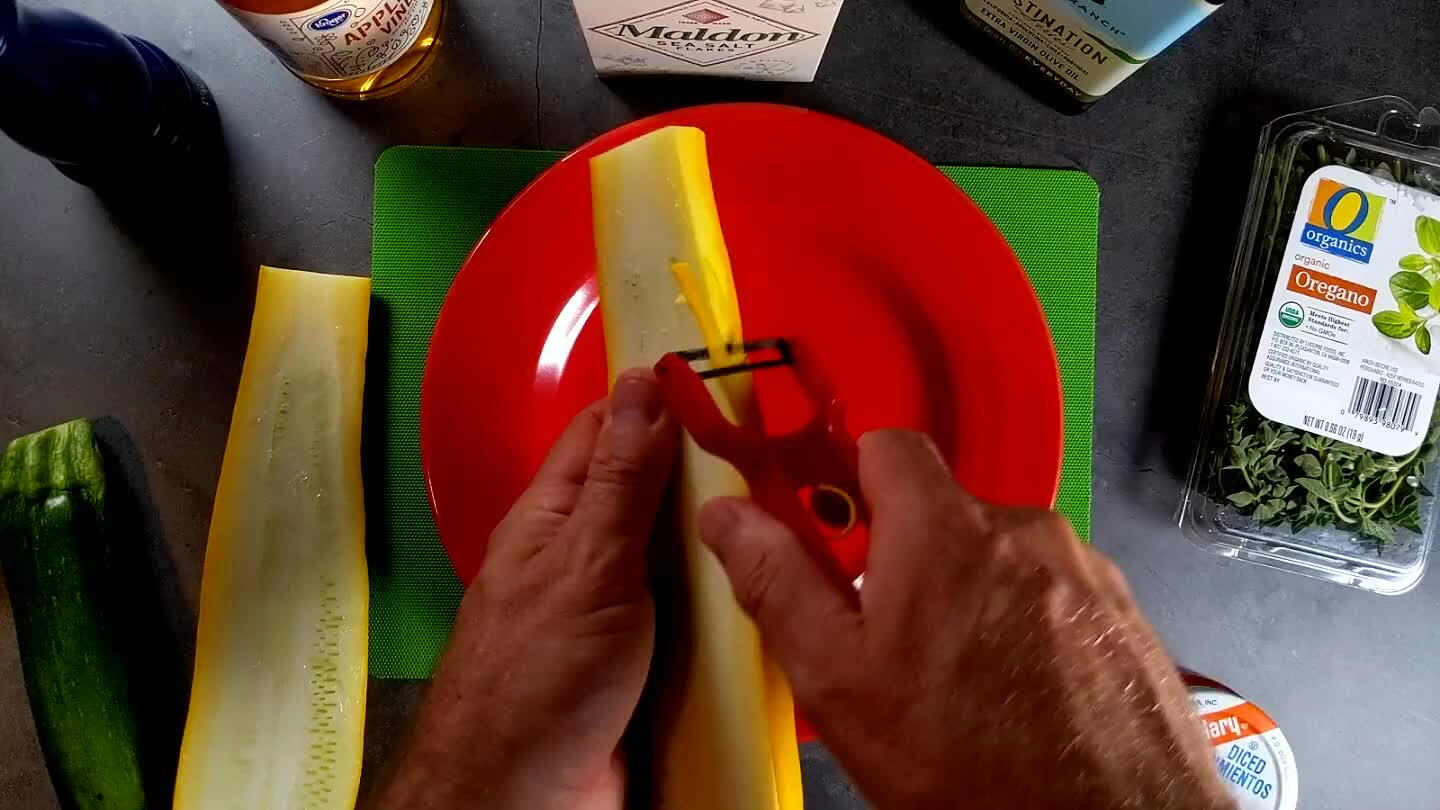 Using a peeler or a mandoline slicer, shave the zucchini into thin strips.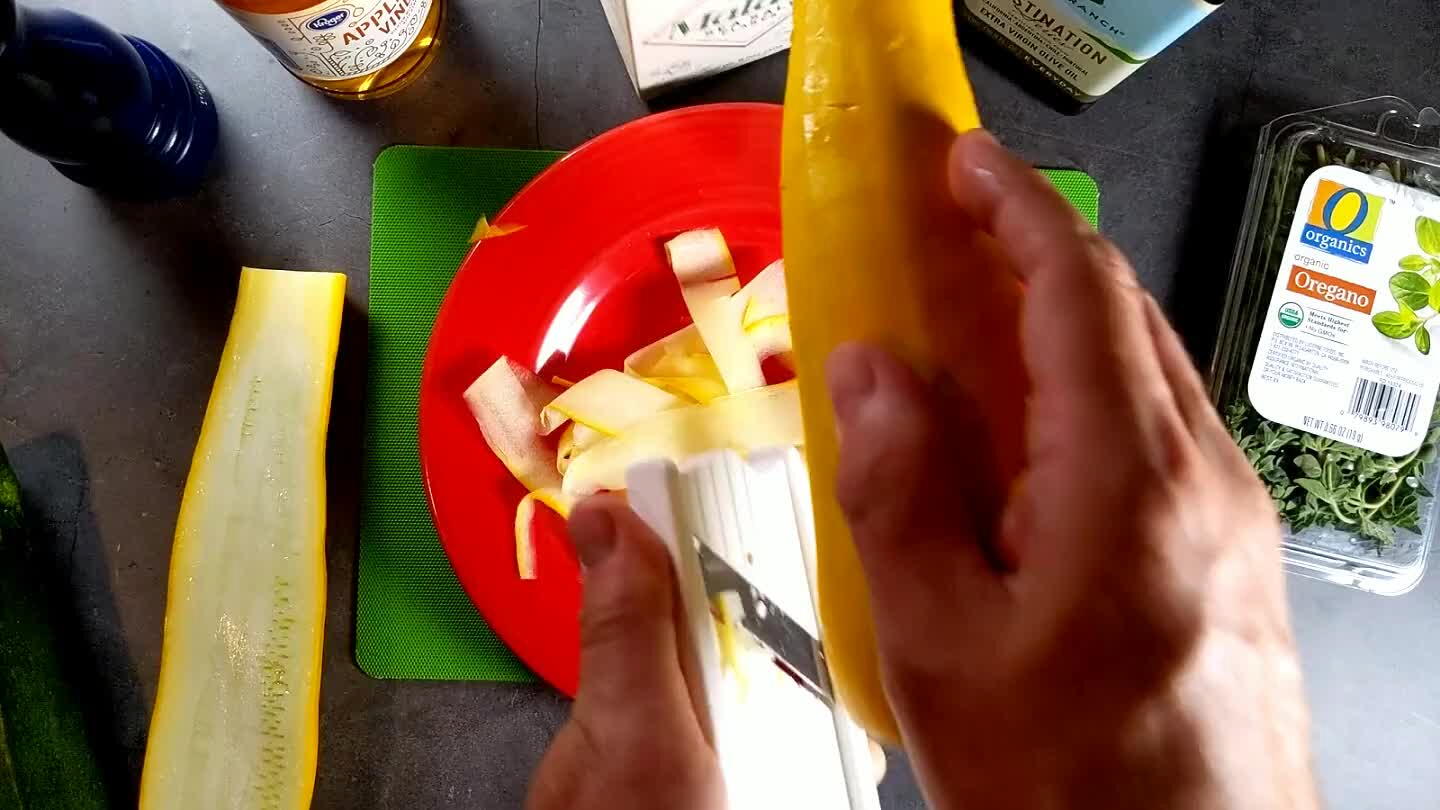 This mini mandoline is one of my favorite cooking tools.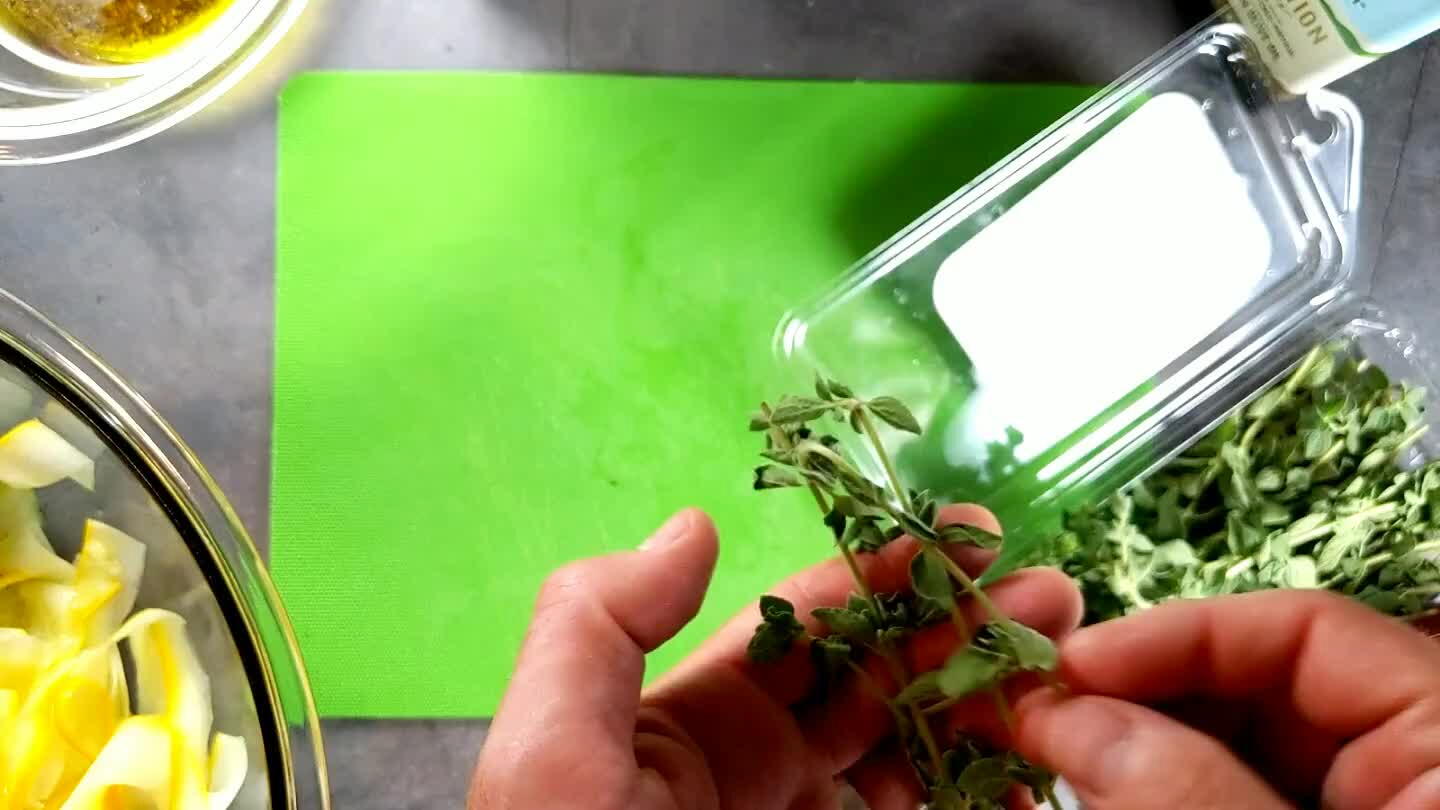 Fresh oregano is similar to thyme in that you can pick off the leaves pretty easily by pinching the stem and gently dragging your fingers down it. Then just pick off any remaining leaves at the tip.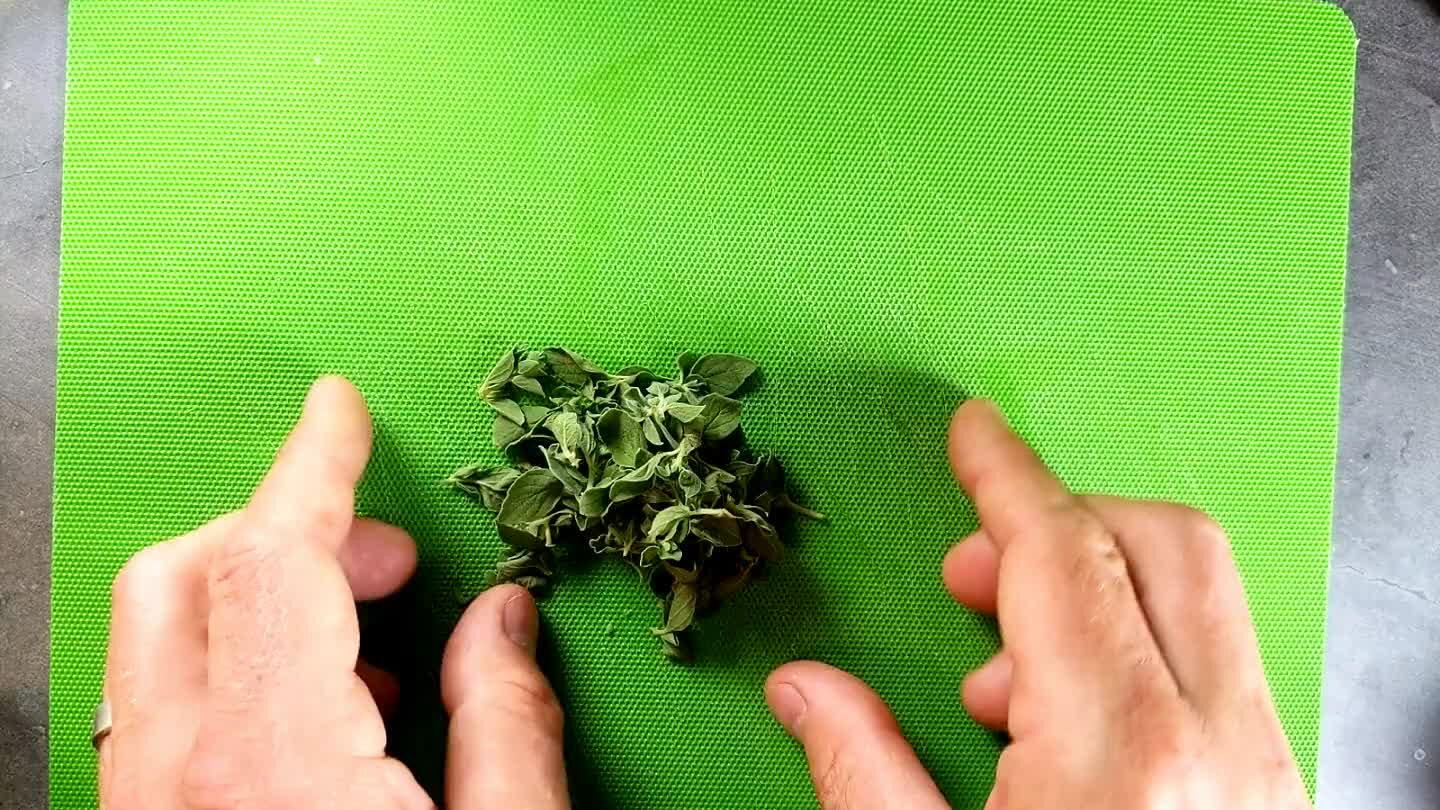 Bunch up the leaves and chop them. You don't need to chop them too fine, a rough chop will do.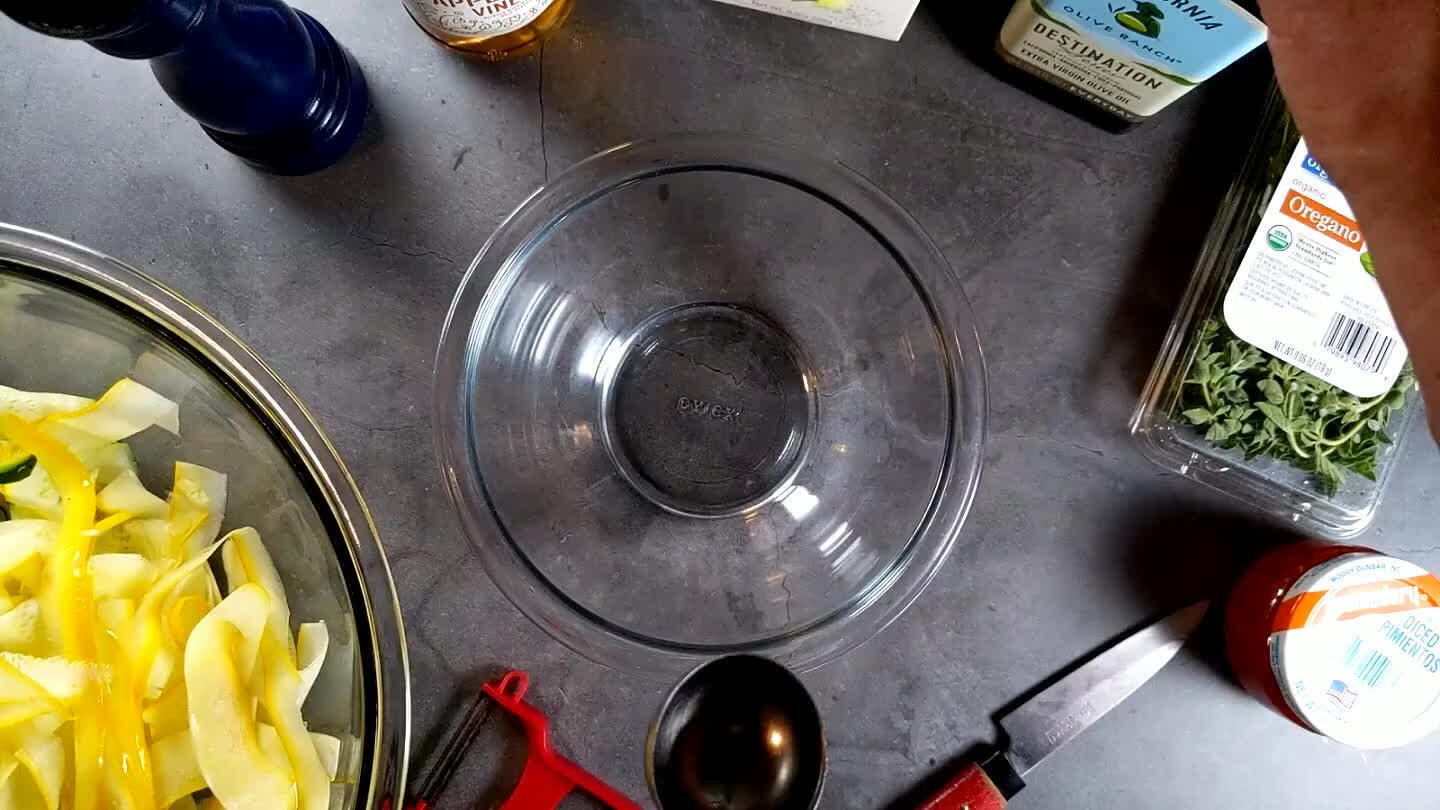 In a small bowl, start making the dressing. Pour in some olive oil.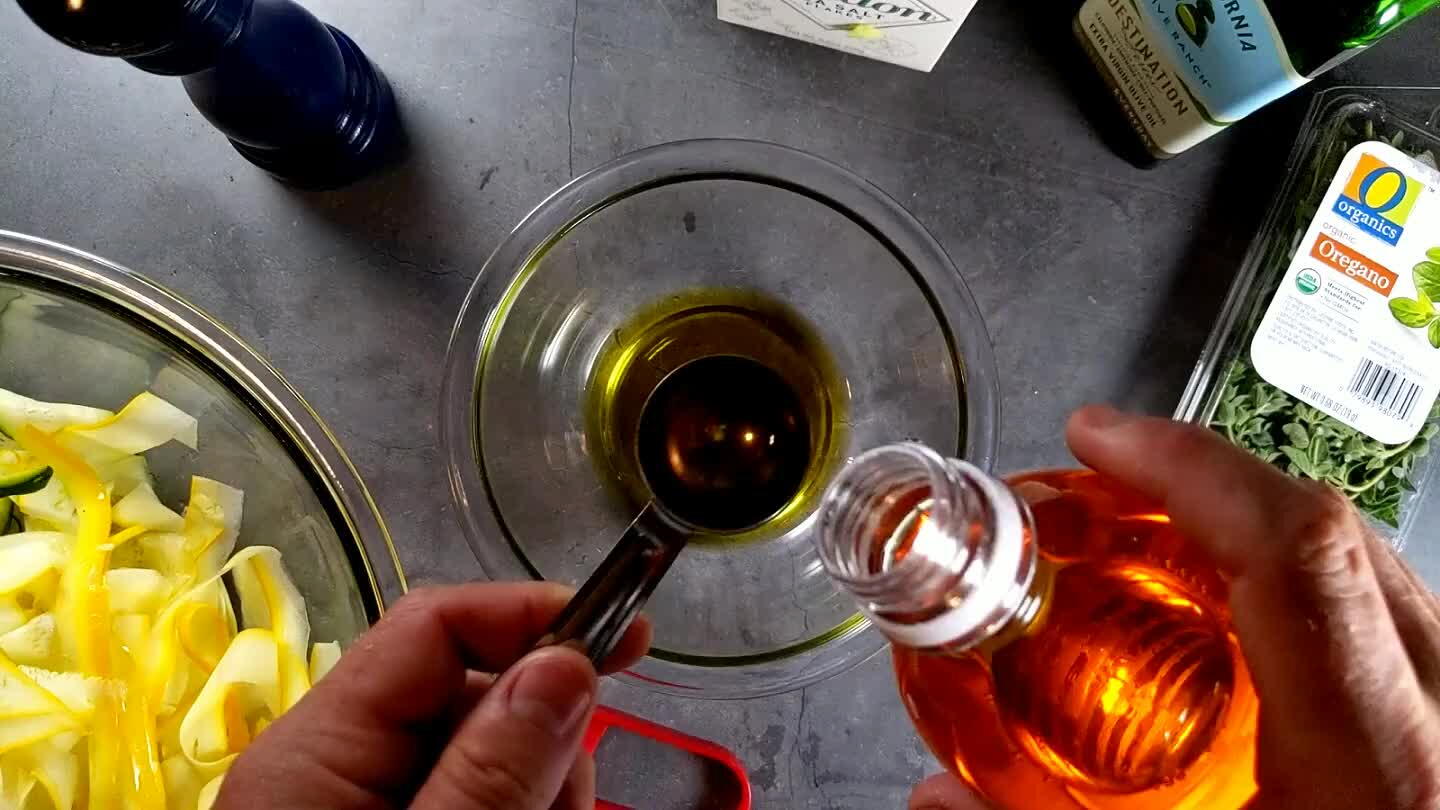 Add the vinegar. Any vinegar will work, but I recommend a light vinegar for this. Apple cider vinegar worked great and regular old white vinegar would be fine as well.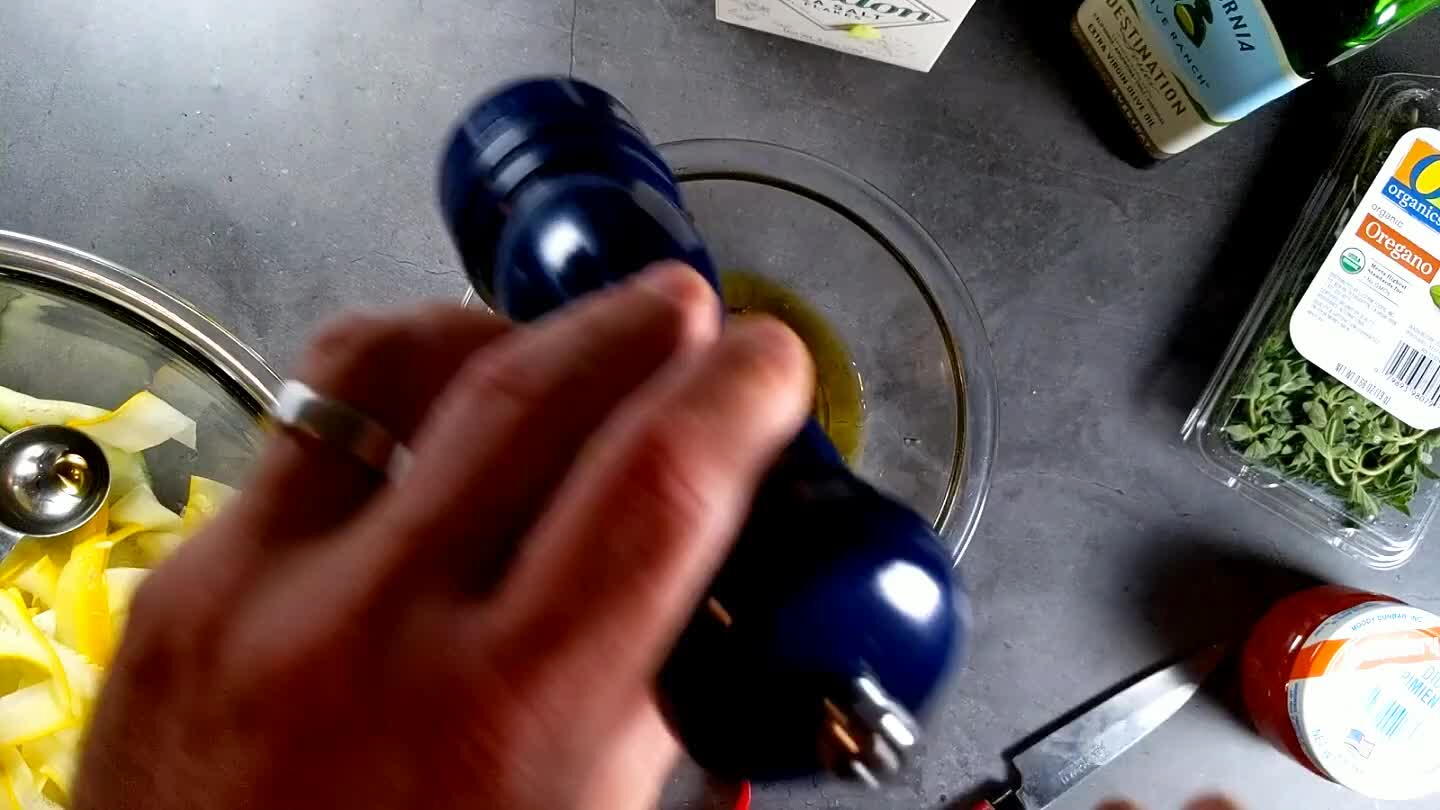 Give it a few turns of black pepper.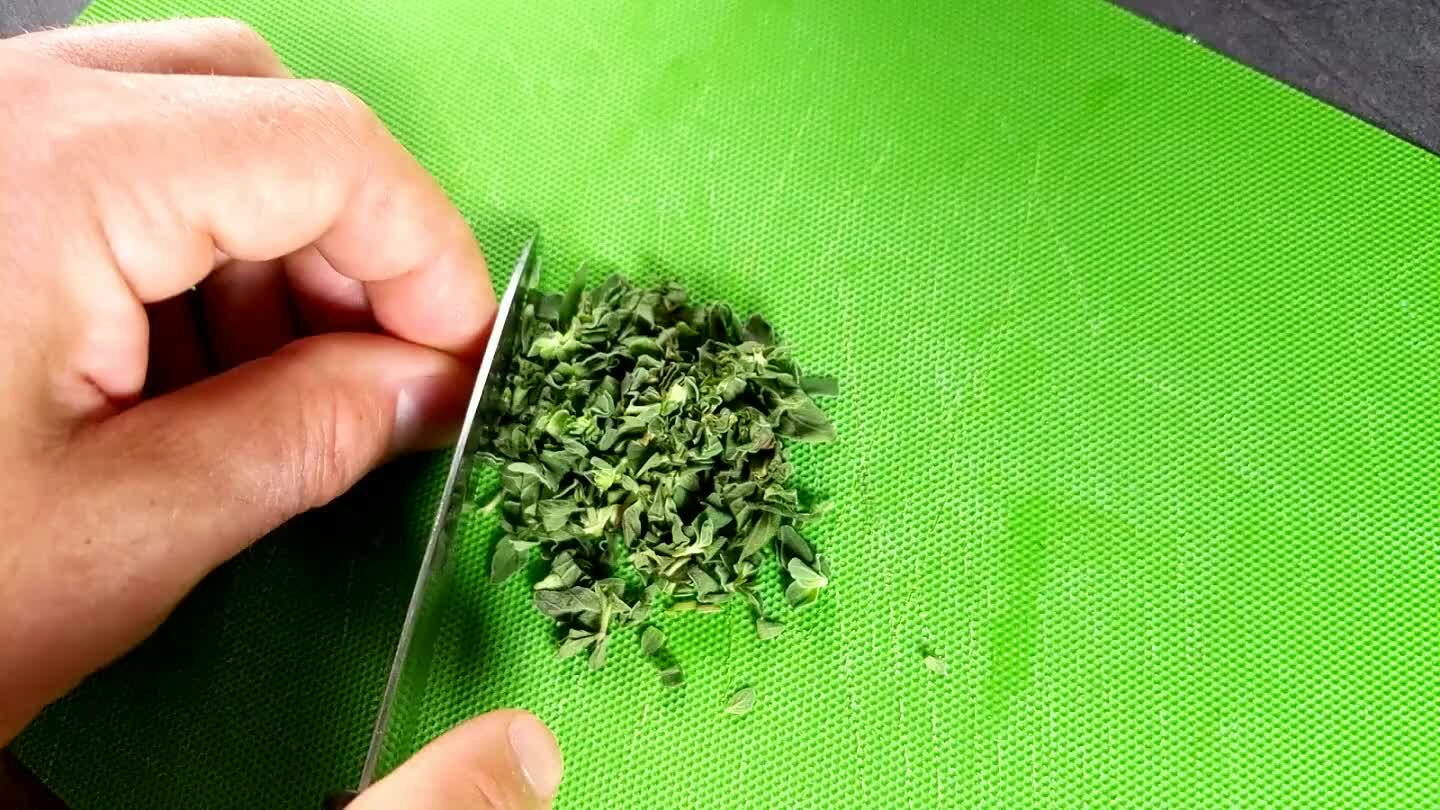 Add the chopped oregano. Then, let it sit for awhile. The flavor of the oregano and pepper will start to spread out through the vinaigrette.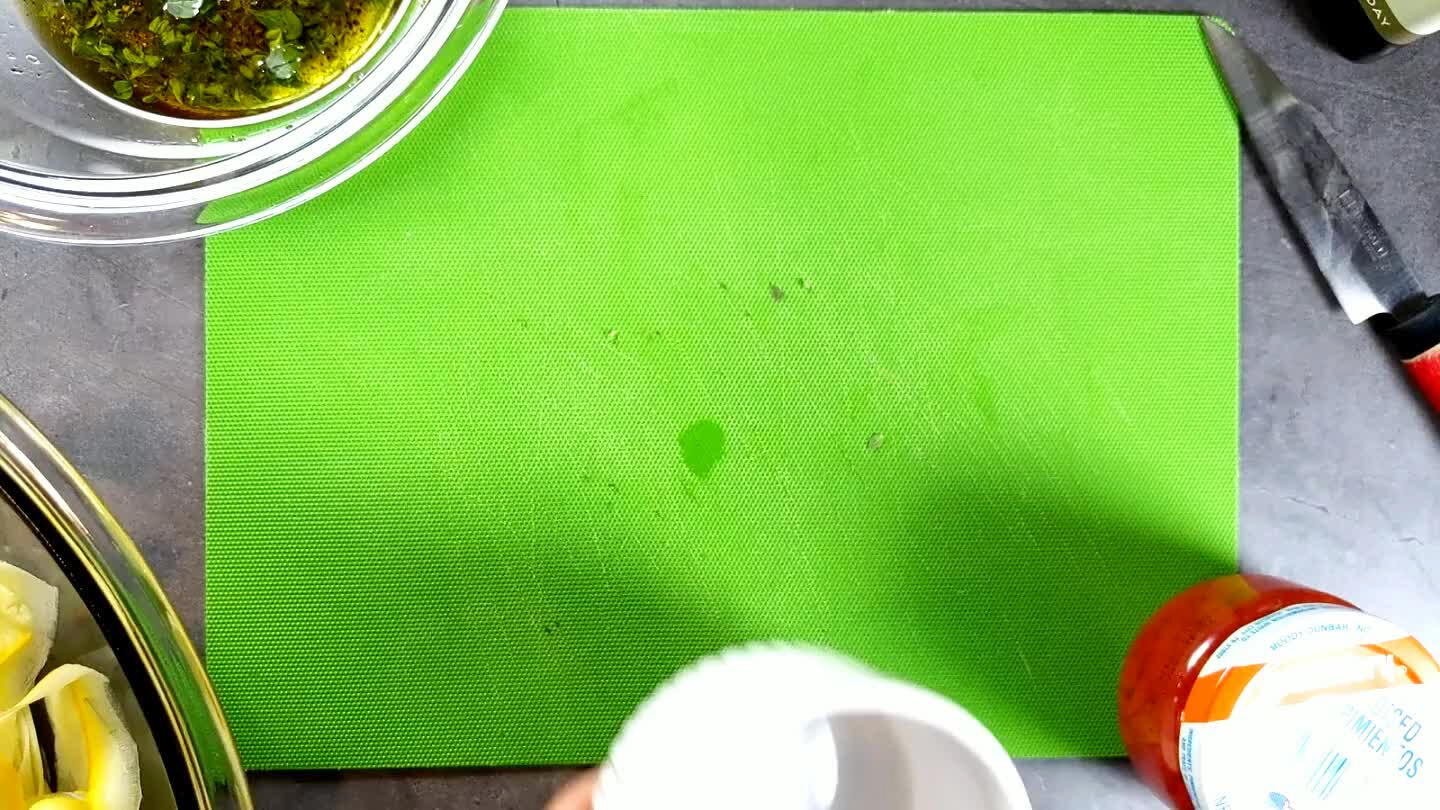 Dump the jar of pimientos into a strainer. Discard the liquid.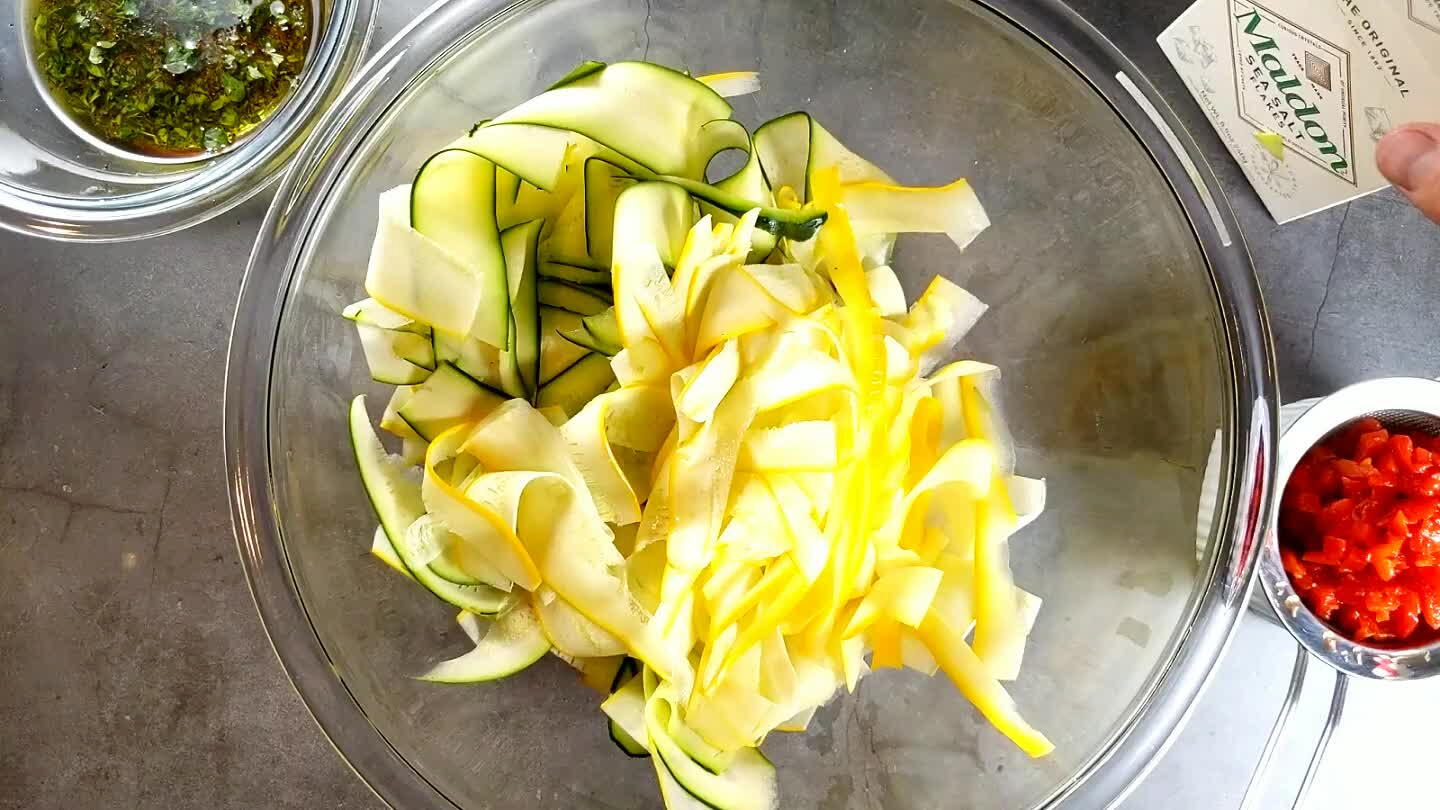 Season the zucchini with some good quality sea salt. I love maldon salt. The texture is amazing. You can crush it between your fingers to scatter it into your salad.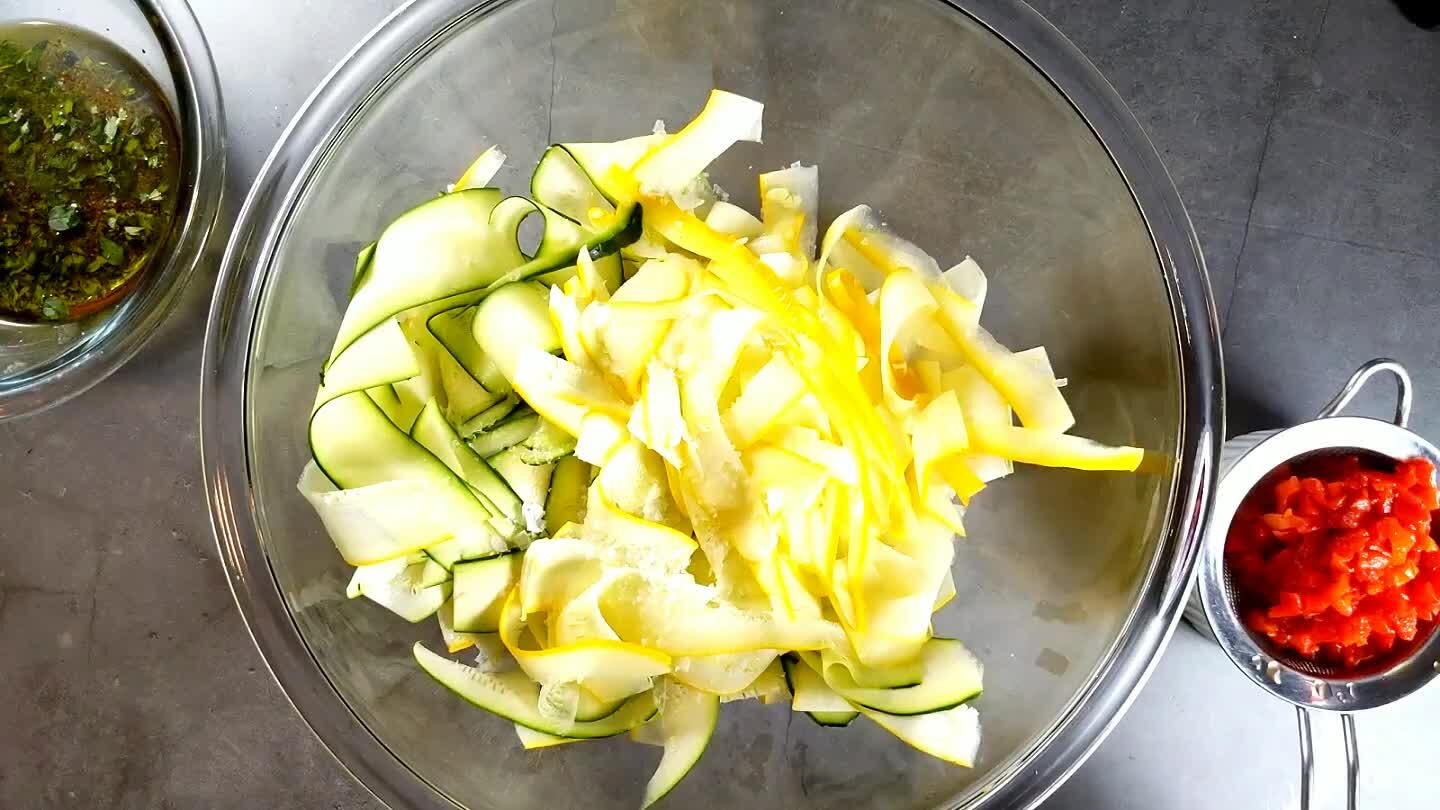 Add the pimientos.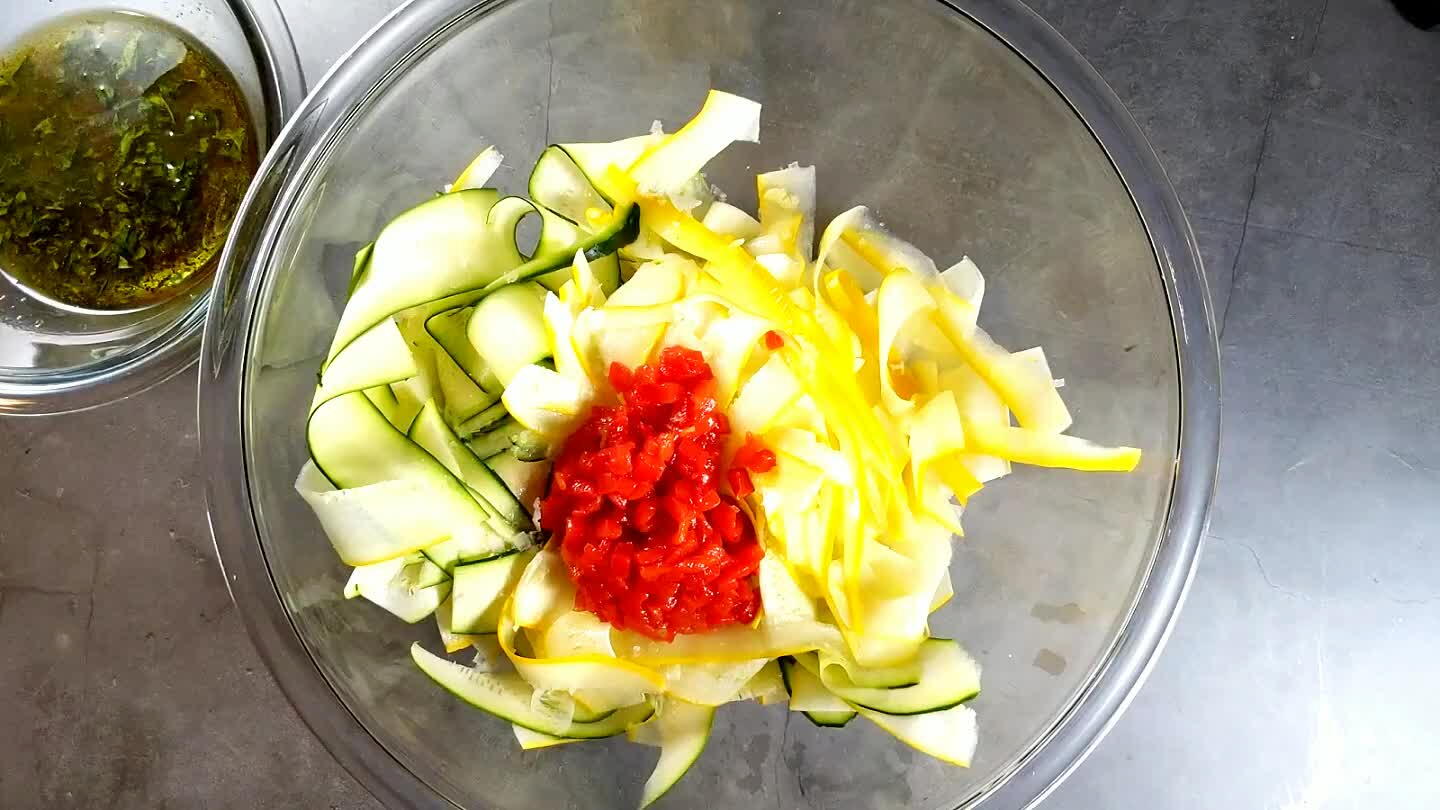 Pour in the dressing.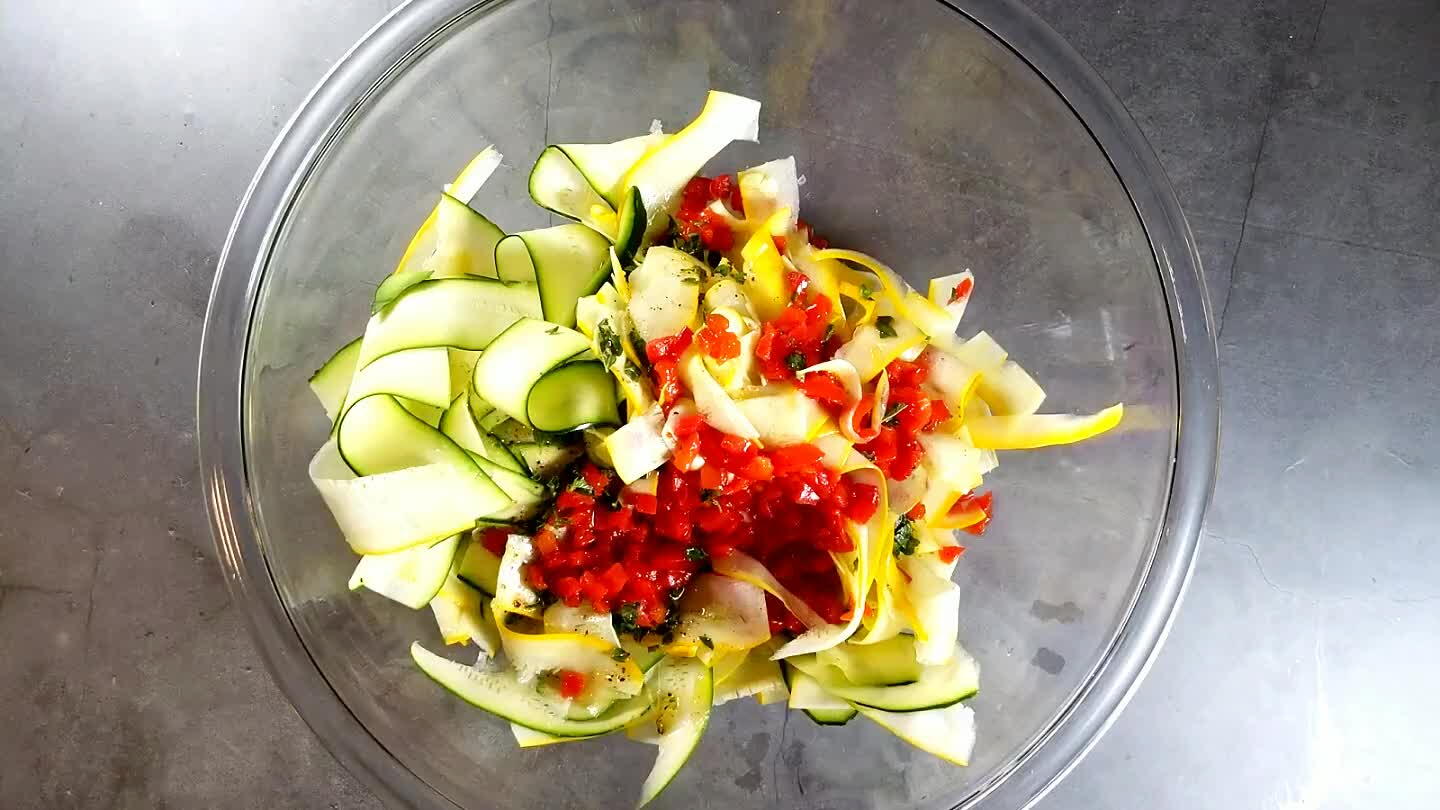 Wash your hands (again I hope) and get in there. Work the dressing into the zucchini. Keep turning it over until the strips are all coated. Taste it and add a little more salt or pepper if needed. You may even want a little more vinegar, depending on what vinegar you used. Keep in mind the flavors will grow and spread as it sits.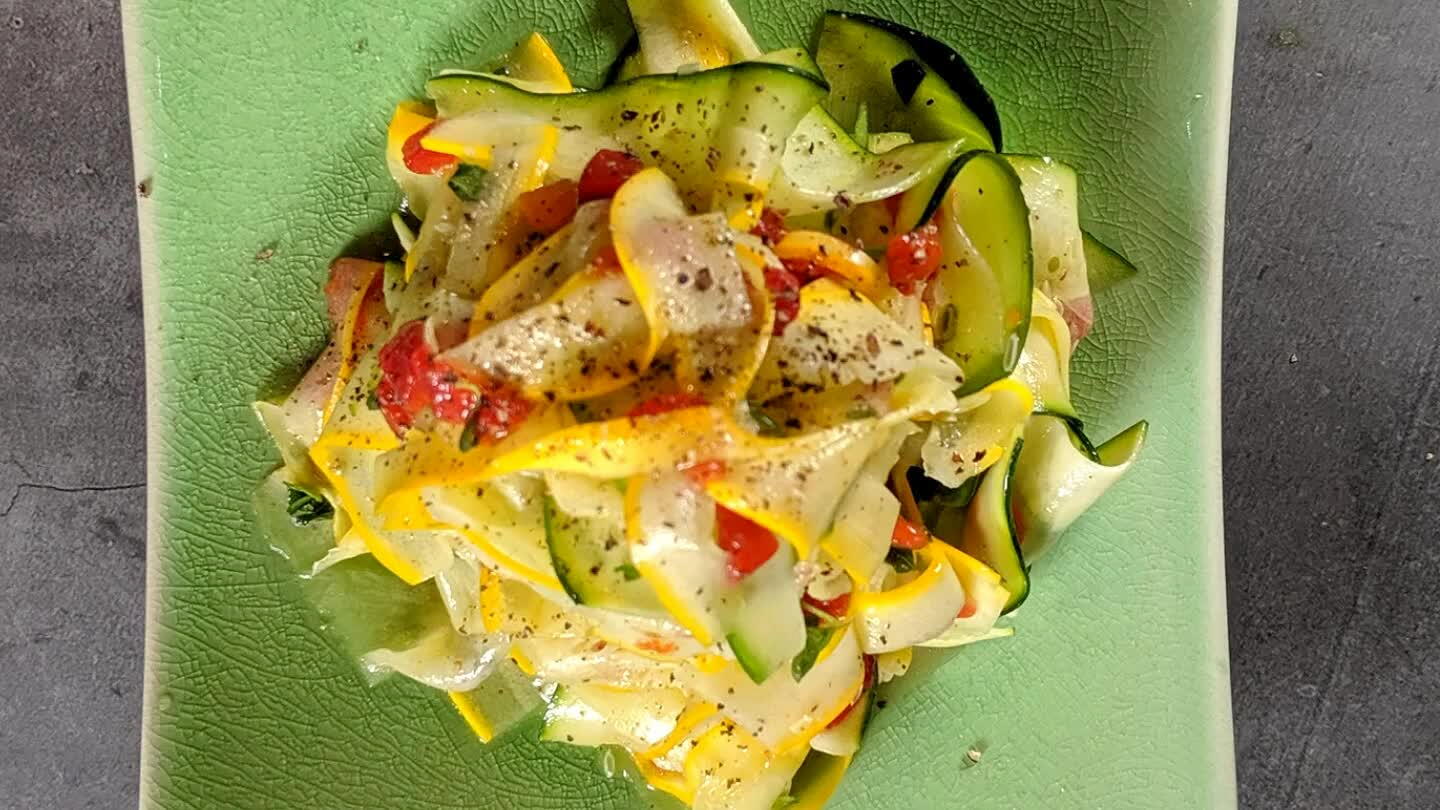 Comments