Veggie Loaded Baked Turkey Meatballs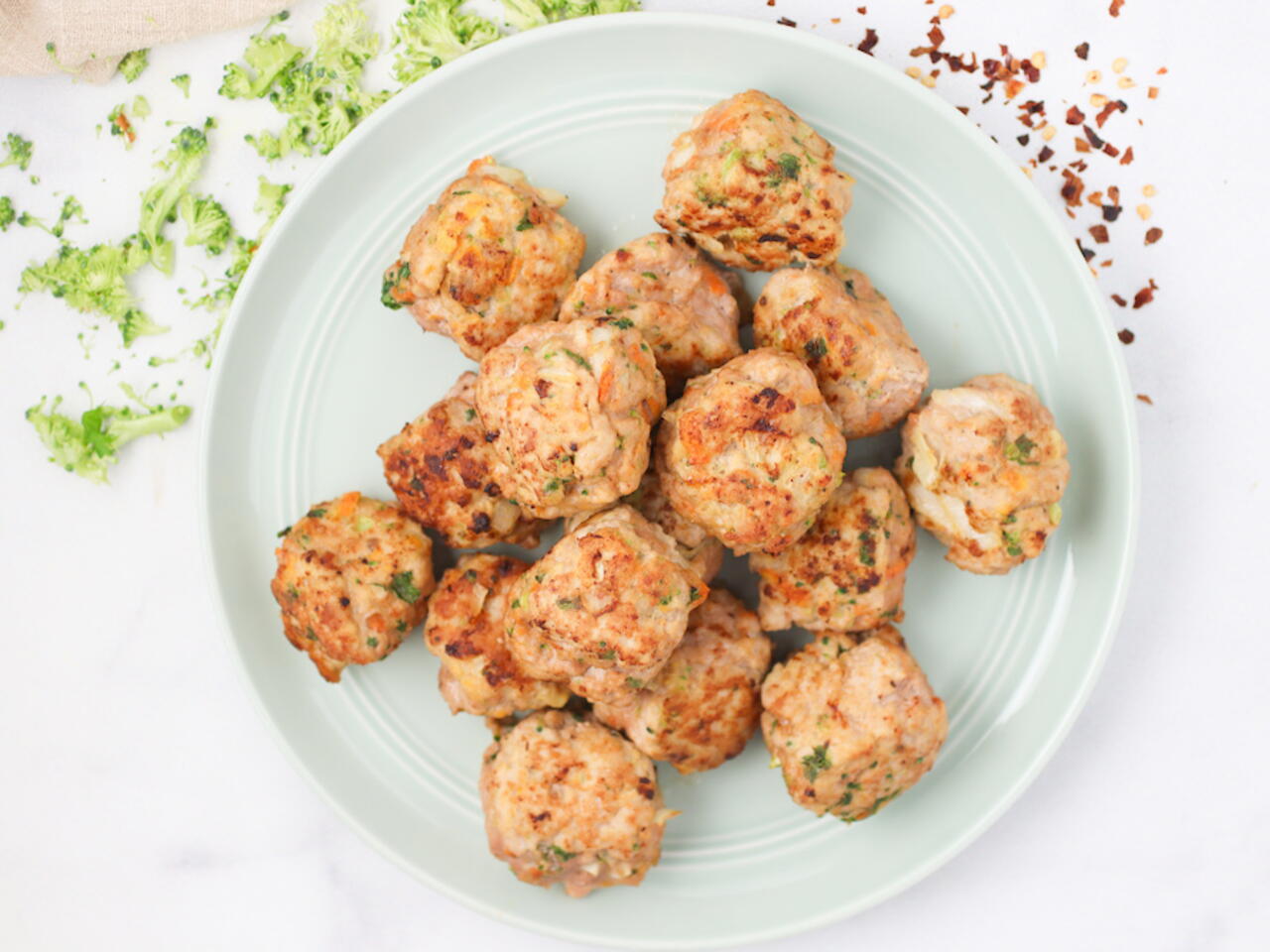 6 portions
In addition to being full of veggies, they're also paleo, whole 30, gluten free, and dairy free.
What you will need
1 lb ground turkey
1/4 cup broccoli, chopped finely
1/4 cup grated carrots
3 cloves of garlic, minced
1/4 onion, diced
2 tbsp fresh chopped parsley
1 egg
1/3 cup bread crumbs
3 pinch black pepper
3 pinch salt
(Nutritional facts 184 calories, 10.12 g fat, 6.61 g carbohydrates, 16.97 g protein, 217 mg cholesterol, 720 mg sodium)
How to cook
Preheat the oven to 375 °F.
Mix all the ingredients together in a mixing bowl by hand until combined.
Add oil to a pan over medium high heat.
Once hot, roll the mixture into balls and place in the pan.
Sear on all sides until lightly browned (they won't be cooked through).
Transfer the meatballs to a baking sheet lined with parchment paper and bake for 15-20 minutes (depending on the size) until cooked through.