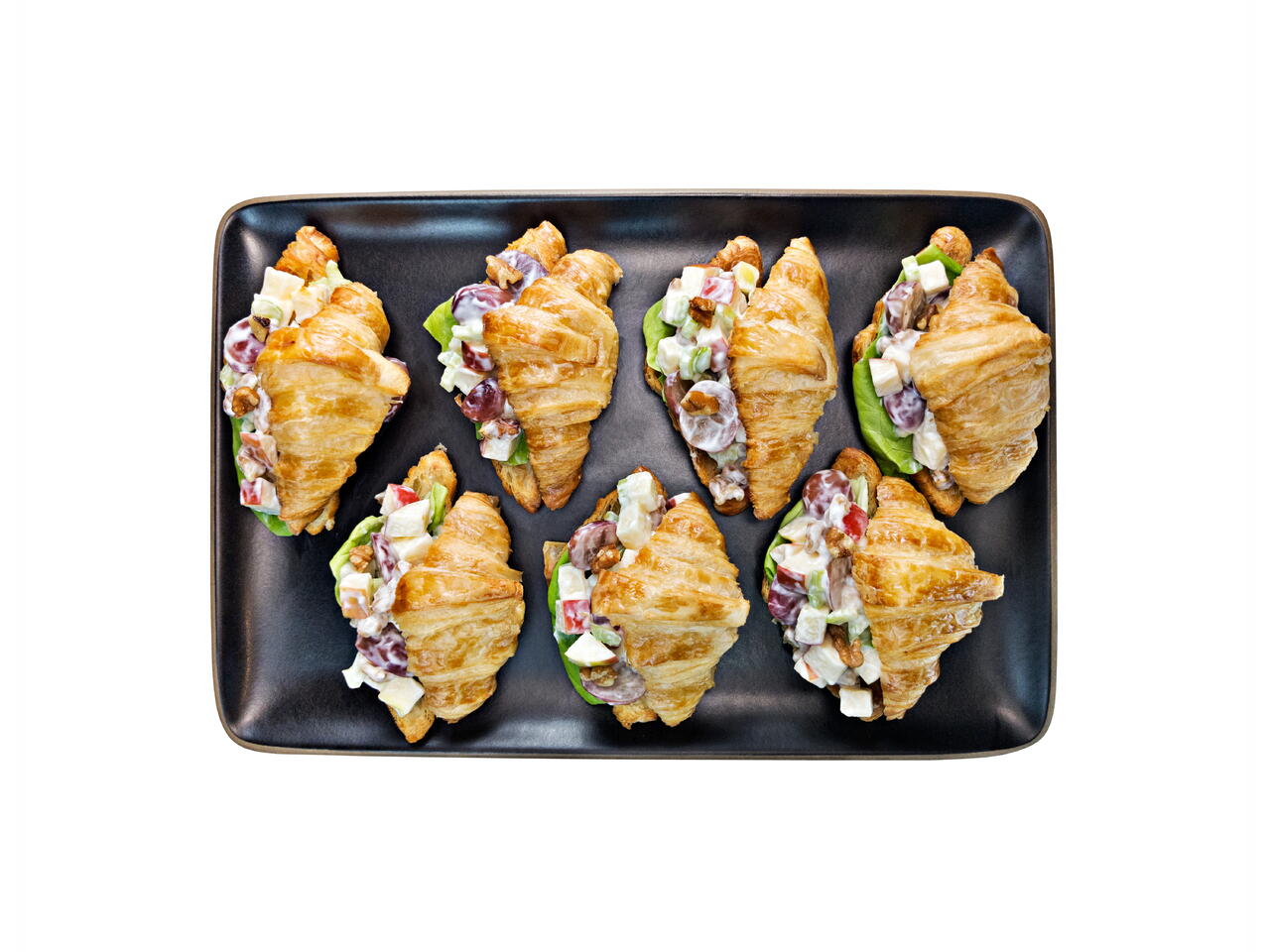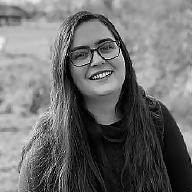 Recipe video made by Michelle
Published on 11/16/2021, viewed by 677 , 0 Comments
8 portions
15m
Waldorf salad is a classic recipe named after the Waldorf-Astoria hotel in New York City where the recipe originated in 1893. This salad's refreshing sweet crunch is still enjoyed today.
What you will need
1 cup Grapes
8 Mini Croissants
1/2 cup Mayonnaise
1 Apple
1/2 Lemon
2 stalks Celery
1/2 cup Walnuts
(Nutritional facts 186 calories, 13.75 g fat, 16.25 g carbohydrates, 2.8 g protein, 6 mg cholesterol, 235 mg sodium)
How to cook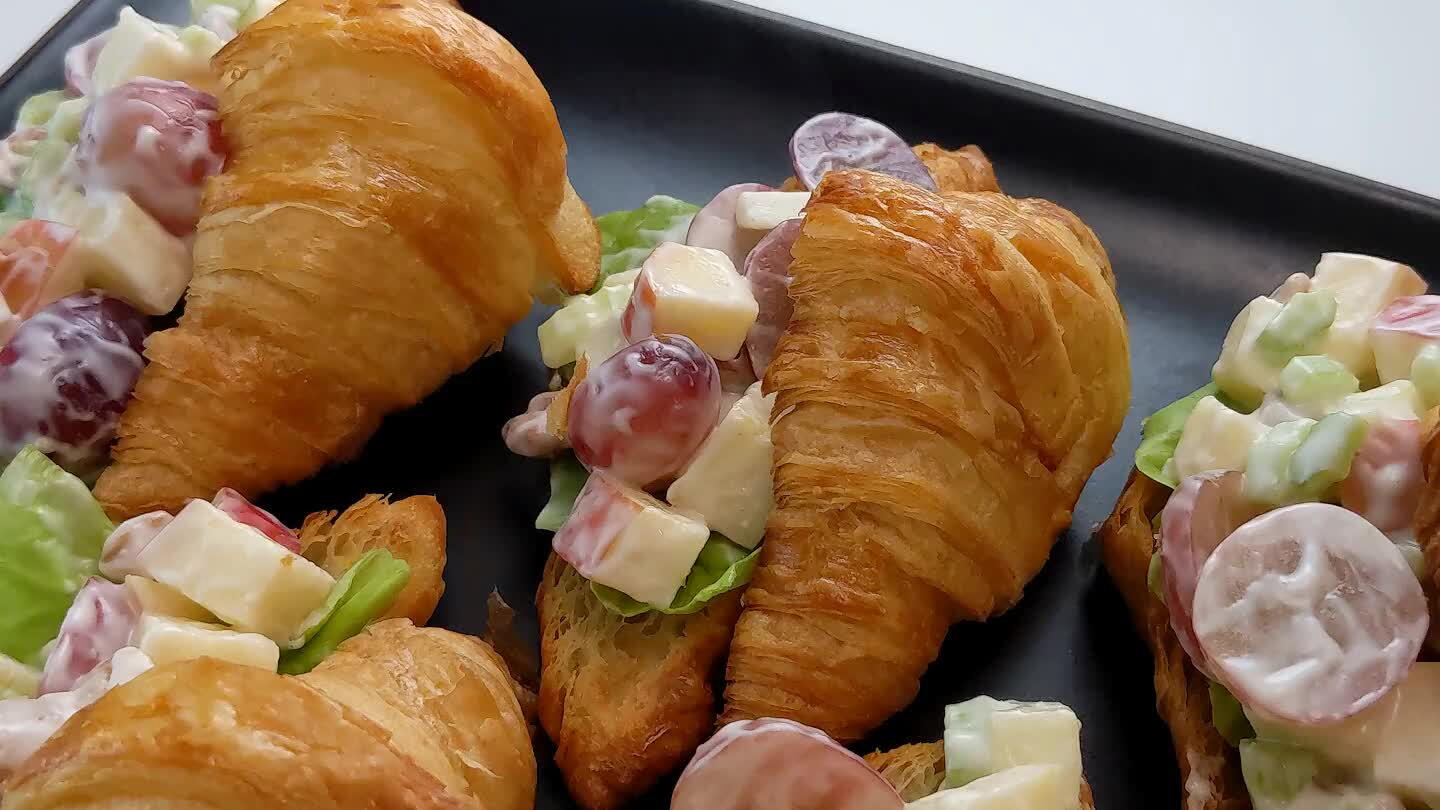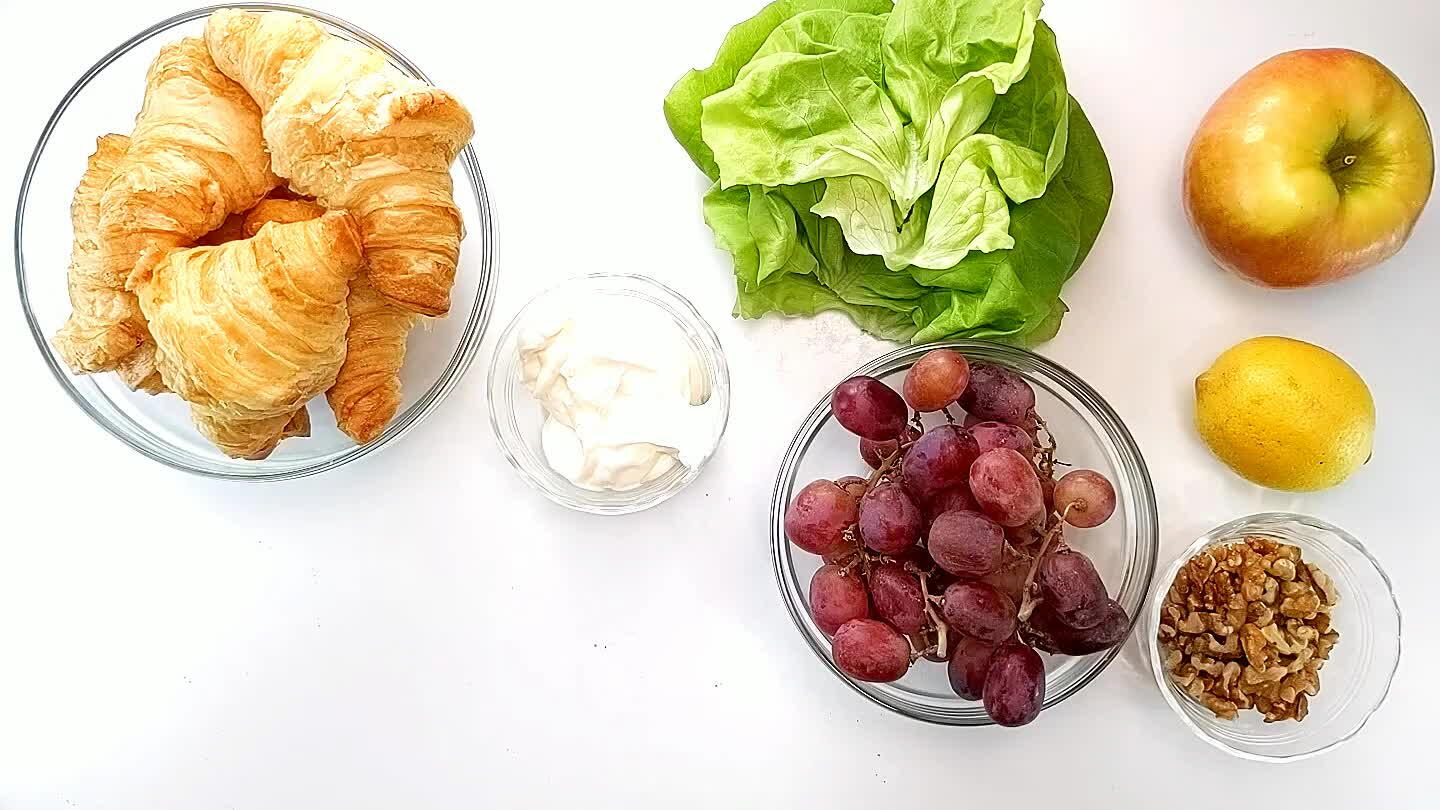 Gather and portion ingredients.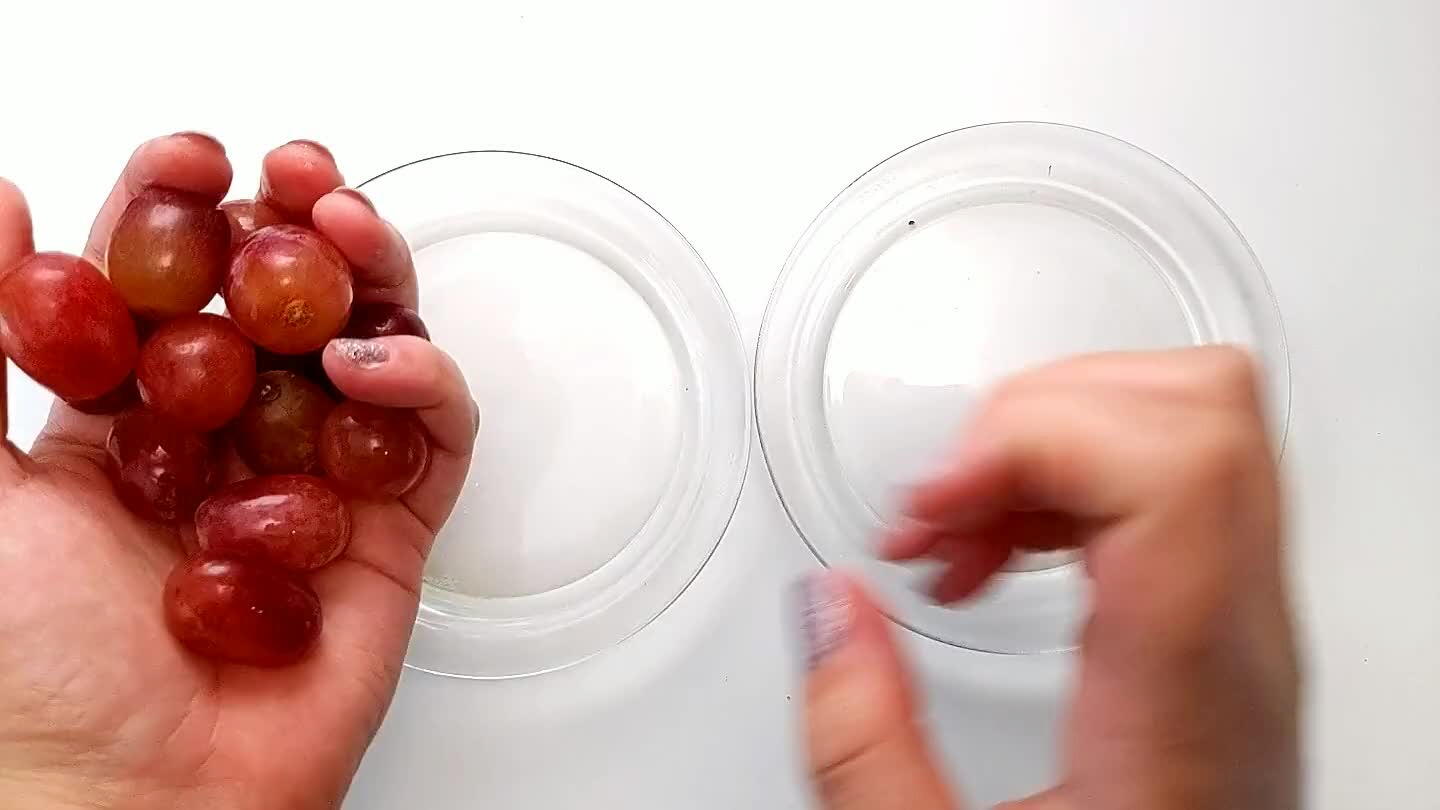 Place the grapes in between two plates and slice across to cut the grapes in half.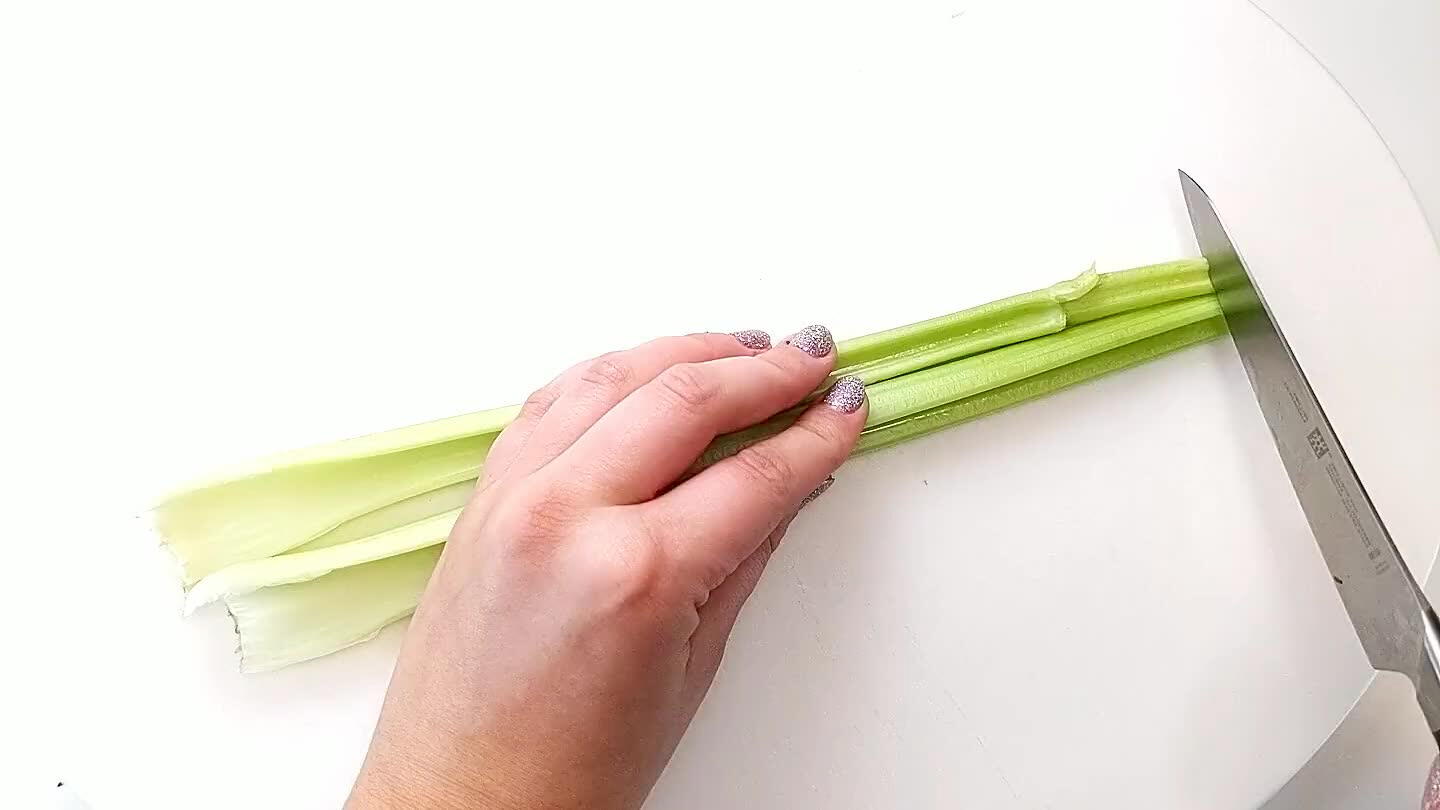 Cut the ends off of the celery and slice each stalk in half lengthwise. Chop.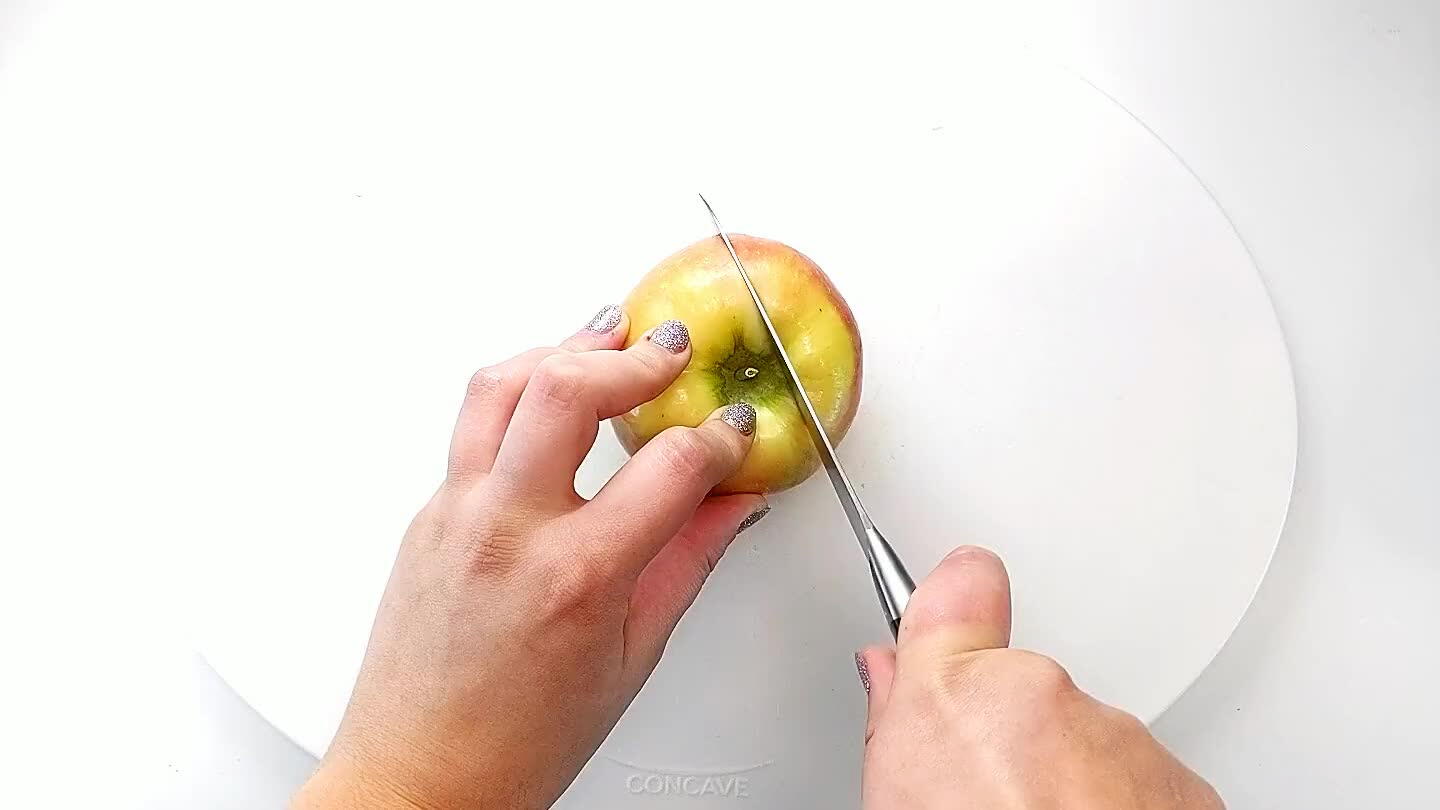 Cut around the core of the apple and discard the core.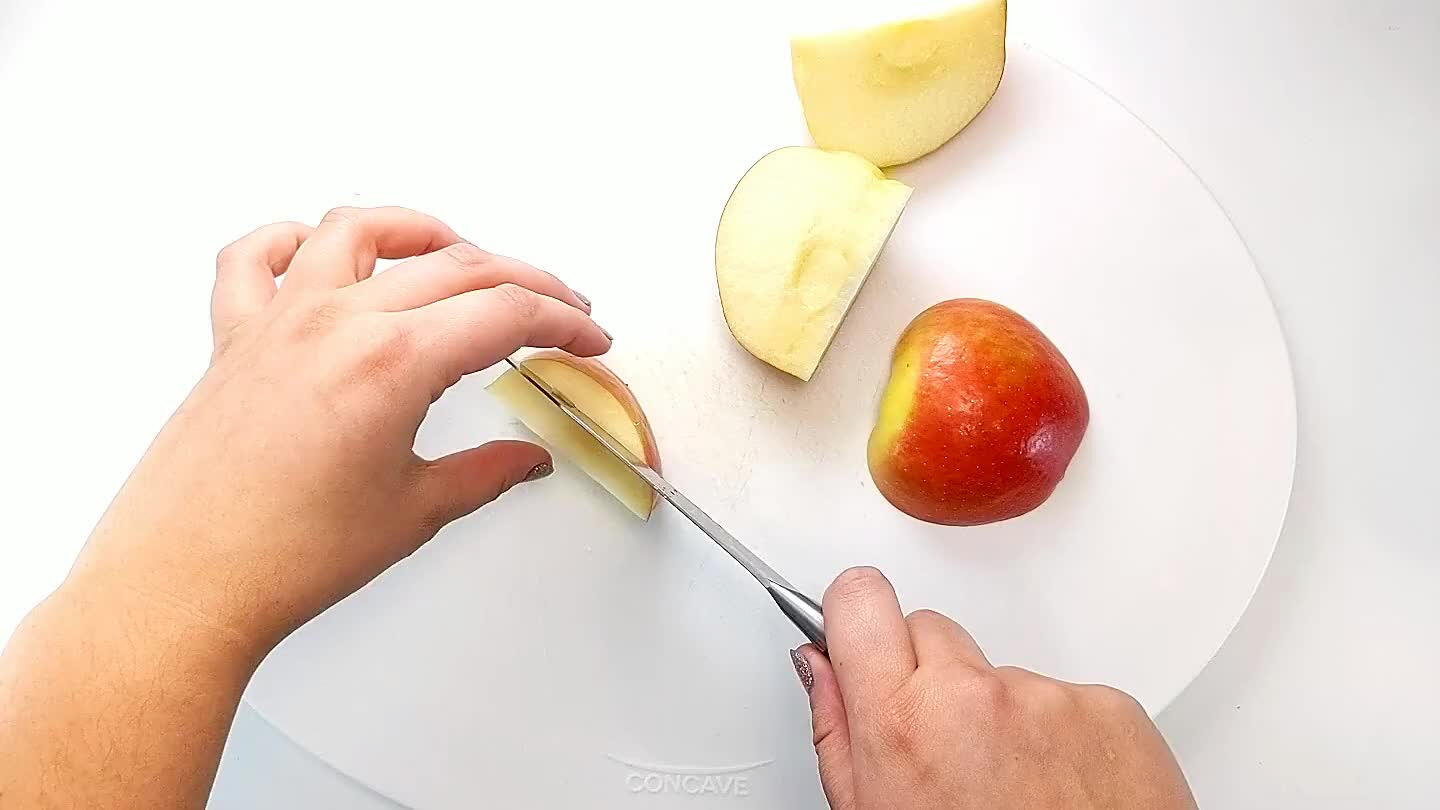 Slice each apple cheek in half and then into strips. Turn and chop into small 1/4 inch cubes.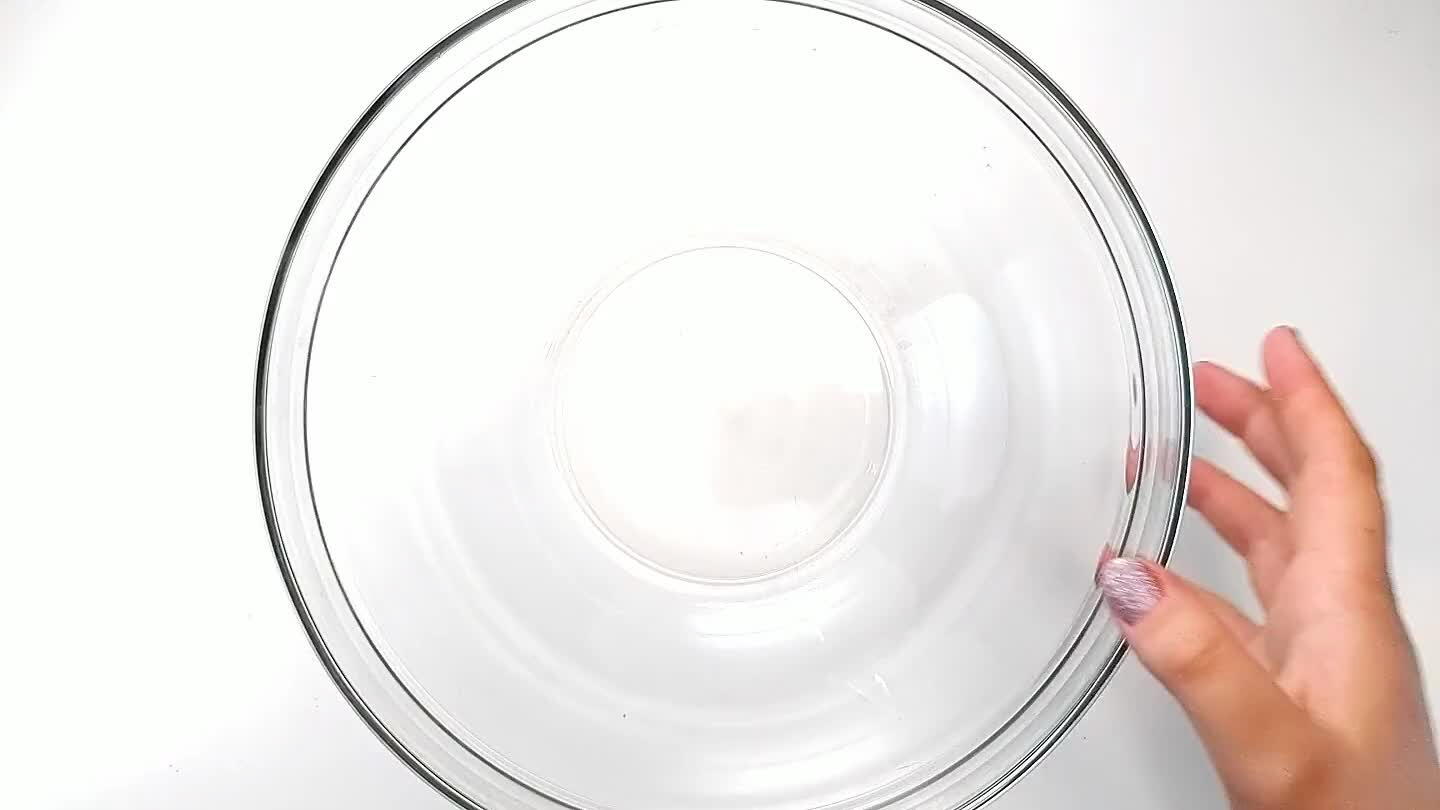 Add the mayonnaise and juice from half a lemon to the bottom of a large mixing bowl and stir to combine.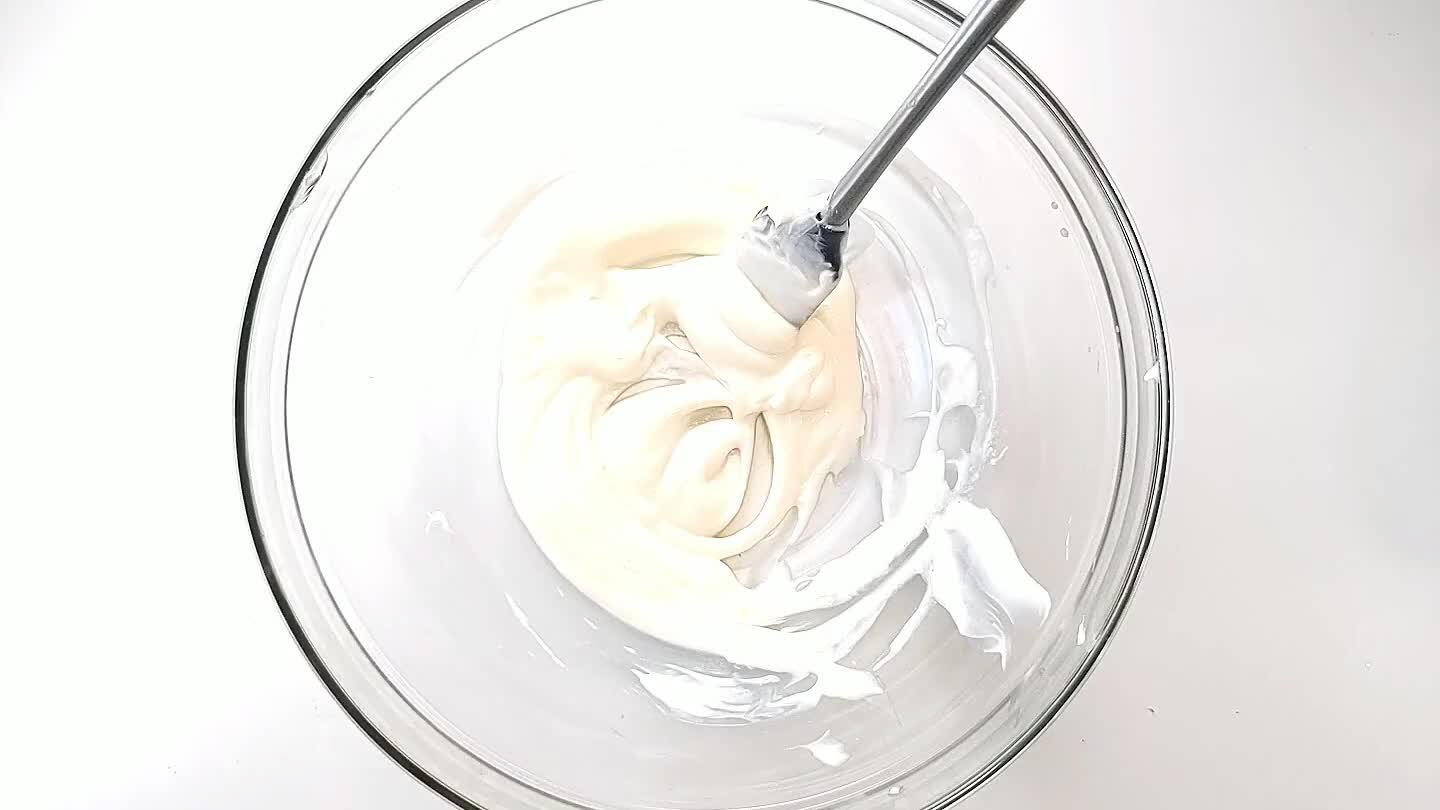 Add the halved grapes, cubed apple, chopped celery and walnuts to the bowl with the mayo lemon juice dressing. Stir to coat.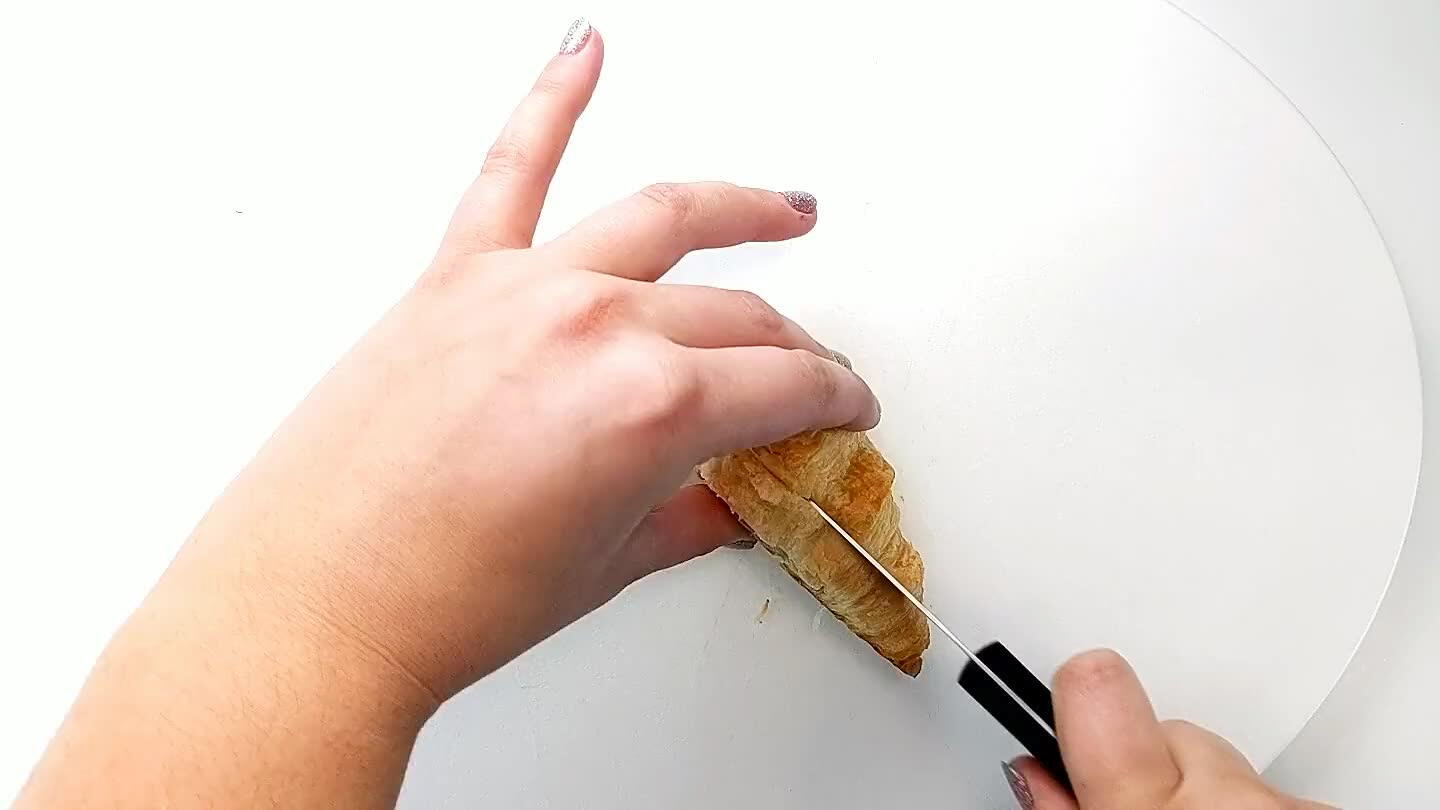 Slice mini croissants in half and place on baking sheet. Set oven to broil and broil on low for about 3-4 minutes
Optionally, add a leaf of butter lettuce to the base of each croissant. Then top with a heaping spoonful of waldorf salad. Add the croissant top.
Leftover waldorf salad can be kept in the fridge and enjoyed later!
Comments