Clean and Simple Chicken Soup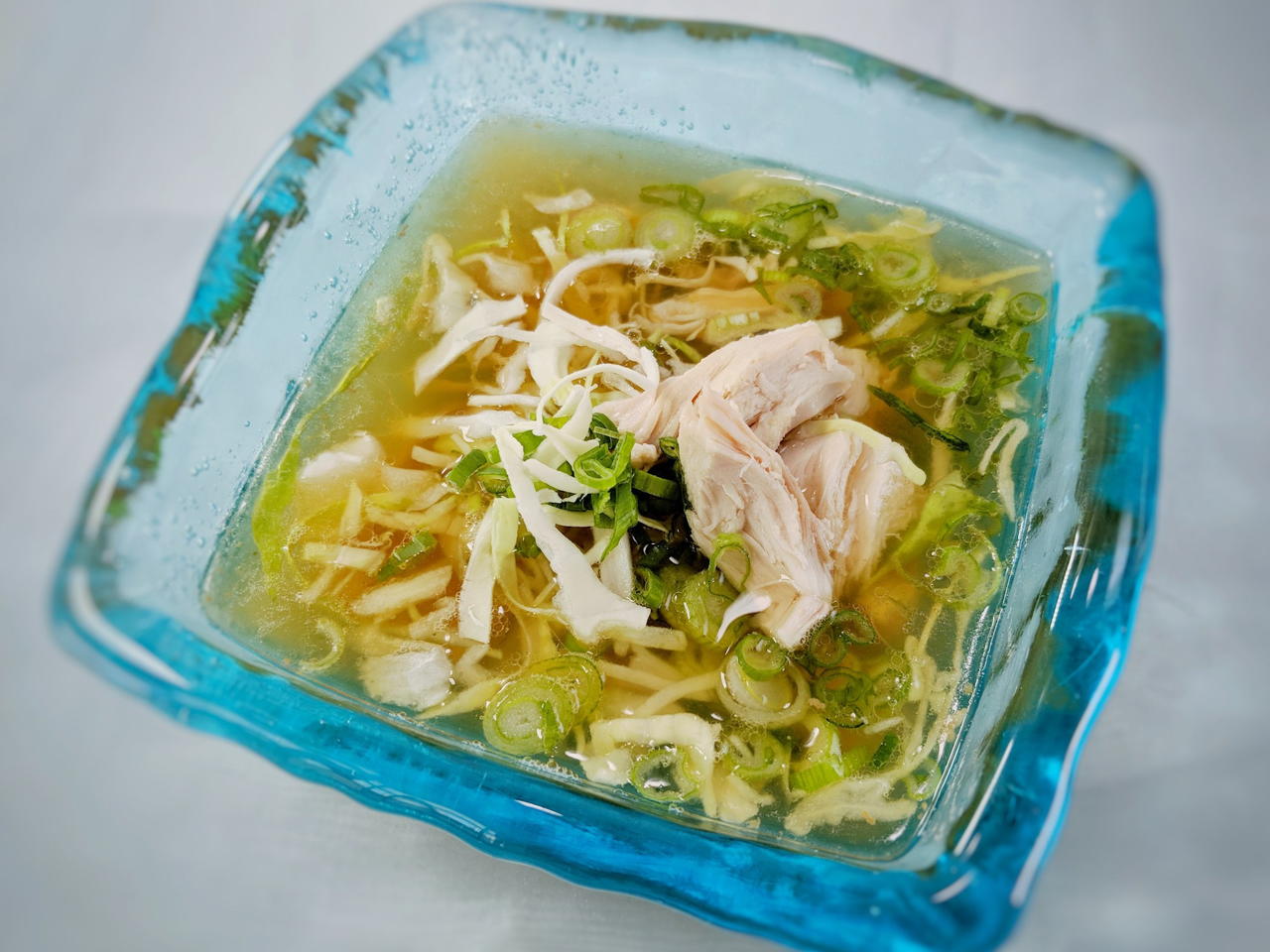 Recipe video made by Ryan
Published on 06/06/2018, viewed by 3955
6 portions
90m
I heard David Chang talking about how his mom makes chicken soup. Sounded good, so I tried to do something similar to what he described. Just a simple, straightforward chicken soup. No complications, and not a lot of effort, but just as soothing and comfortable as you'd expect from chicken soup. You should feel free to improvise as well.
What you will need
BROTH
1 chicken carcass
1 bunch scallions
2 cloves garlic
1 thumb of peeled ginger
SOUP
2 cups (200 g) shaved cabbage
1 cup (100 g) chopped scallions
soy sauce as needed
sesame oil as needed
(Nutritional facts 111 calories, 11.11 g fat, 5.17 g carbohydrates, 11.83 g protein, 34 mg cholesterol, 462 mg sodium)
How to cook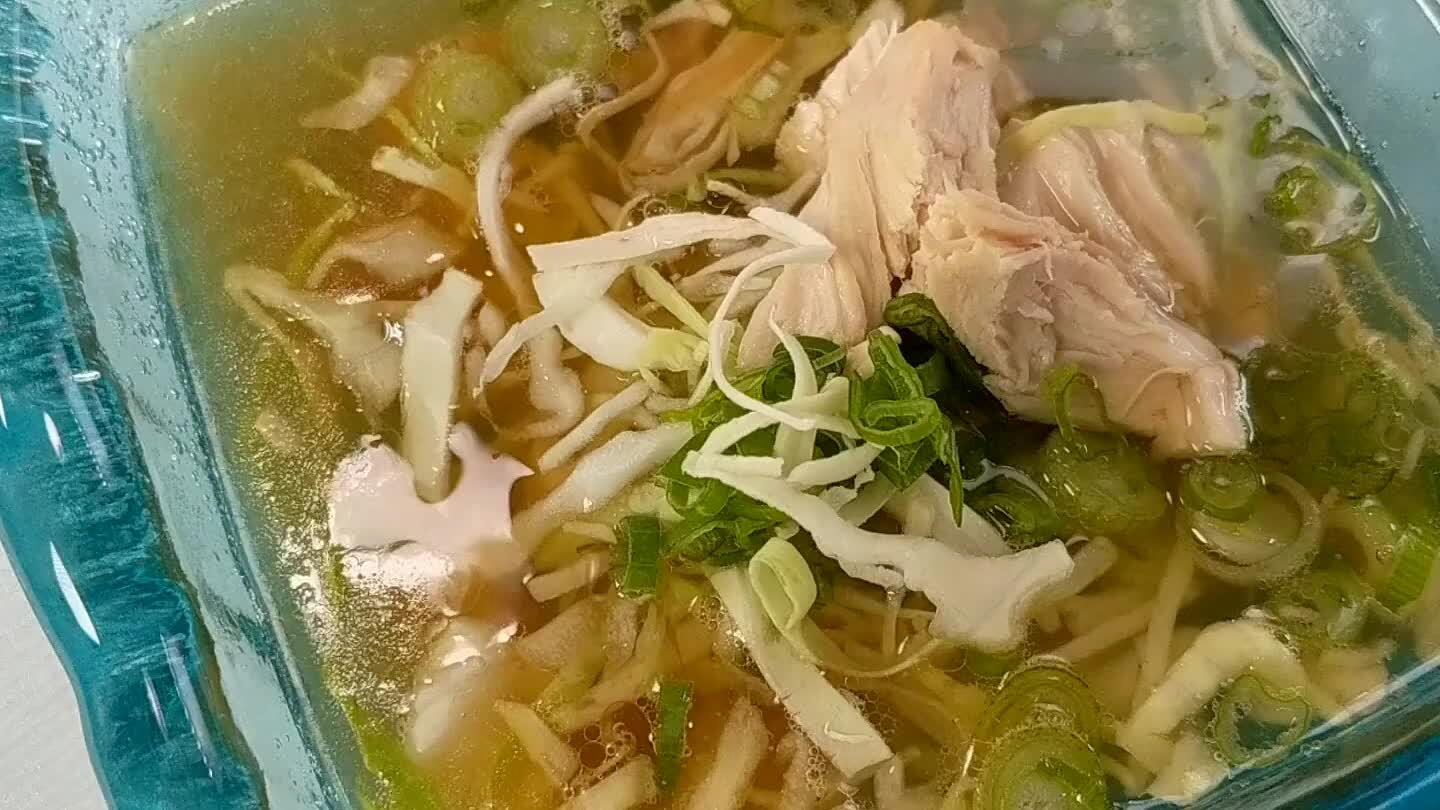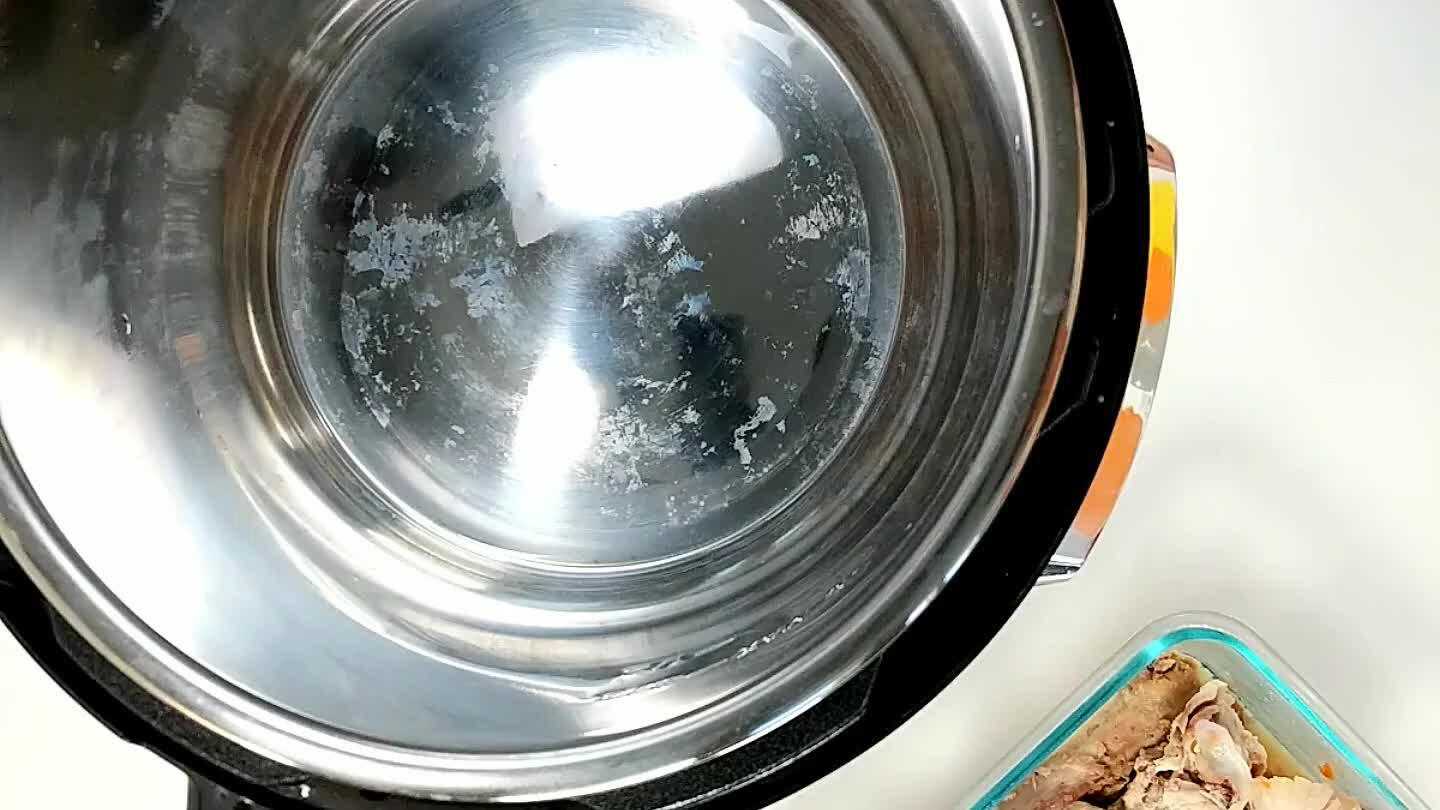 After breaking down a whole raw or rotisserie chicken, take all of the bones and toss them in a pot with garlic, ginger and scallions. Simmer for several hours. If you have an instant pot, you can do this faster. Just cook on high pressure for 1 hour and strain.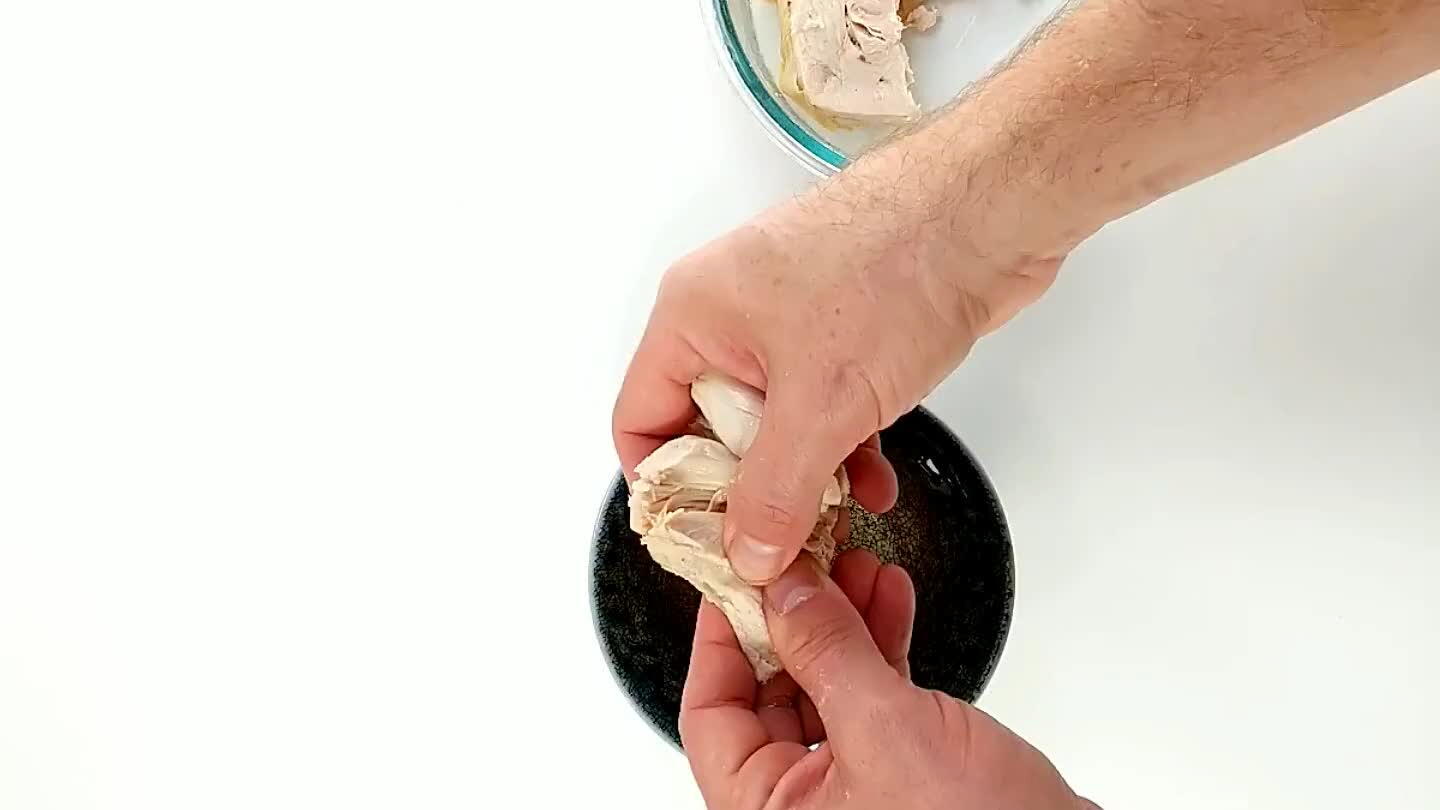 Having strained the stock, remove any meat from the bones and add it to the broth.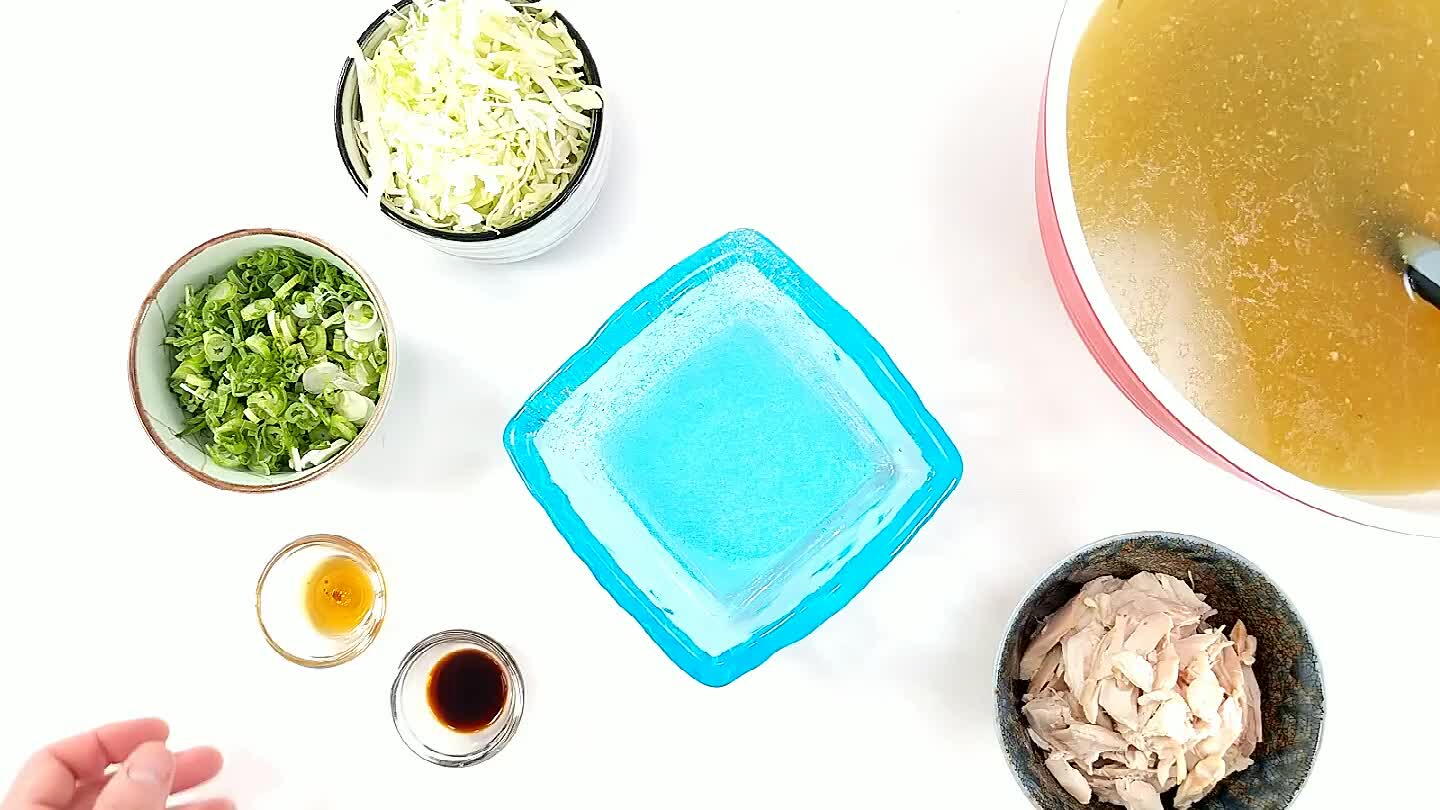 I like to assemble this soup as needed. Get a nice bowl and add a splash each of sesame oil and soy sauce. Pour in a few ladles of chicken broth.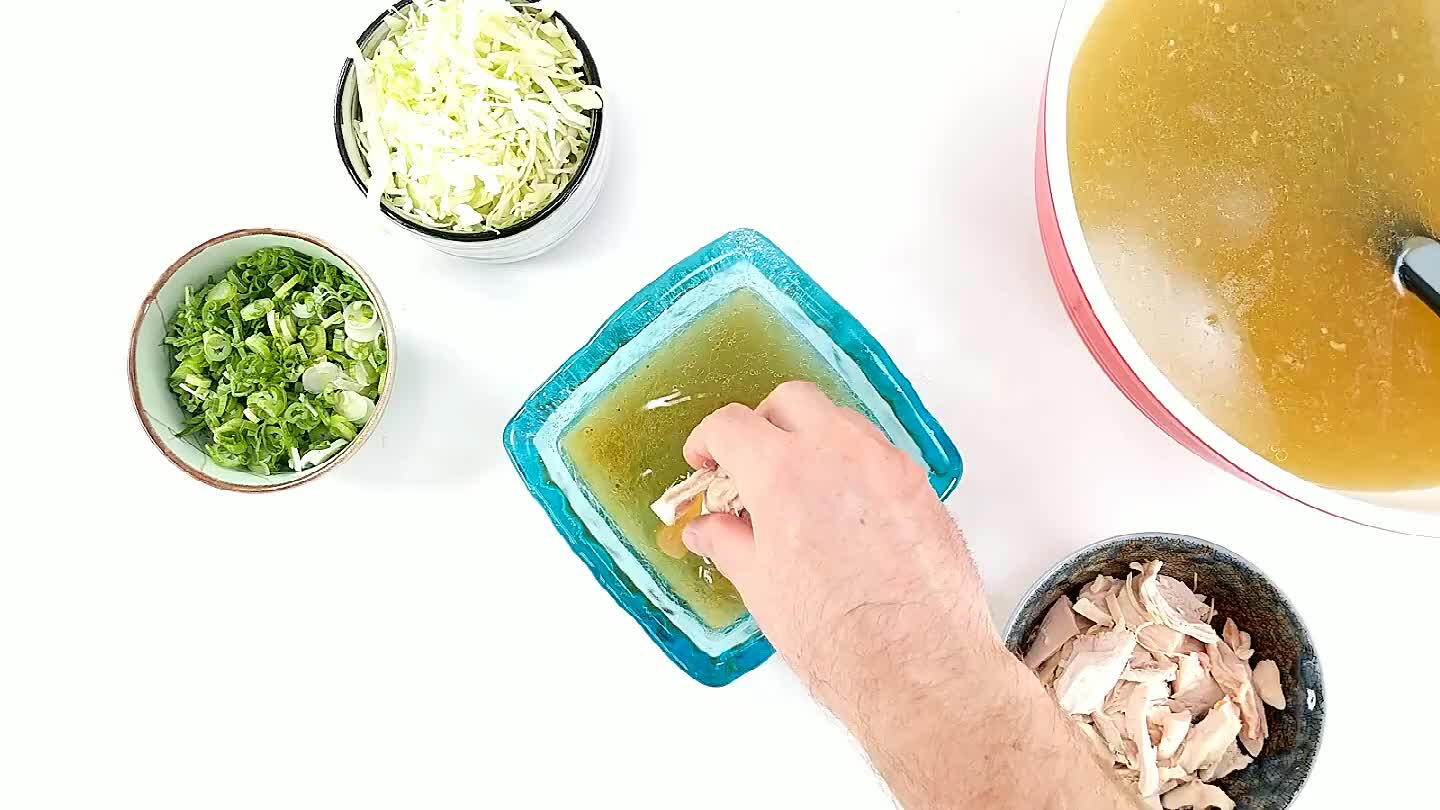 Add in as much chicken, cabbage and scallions as you like.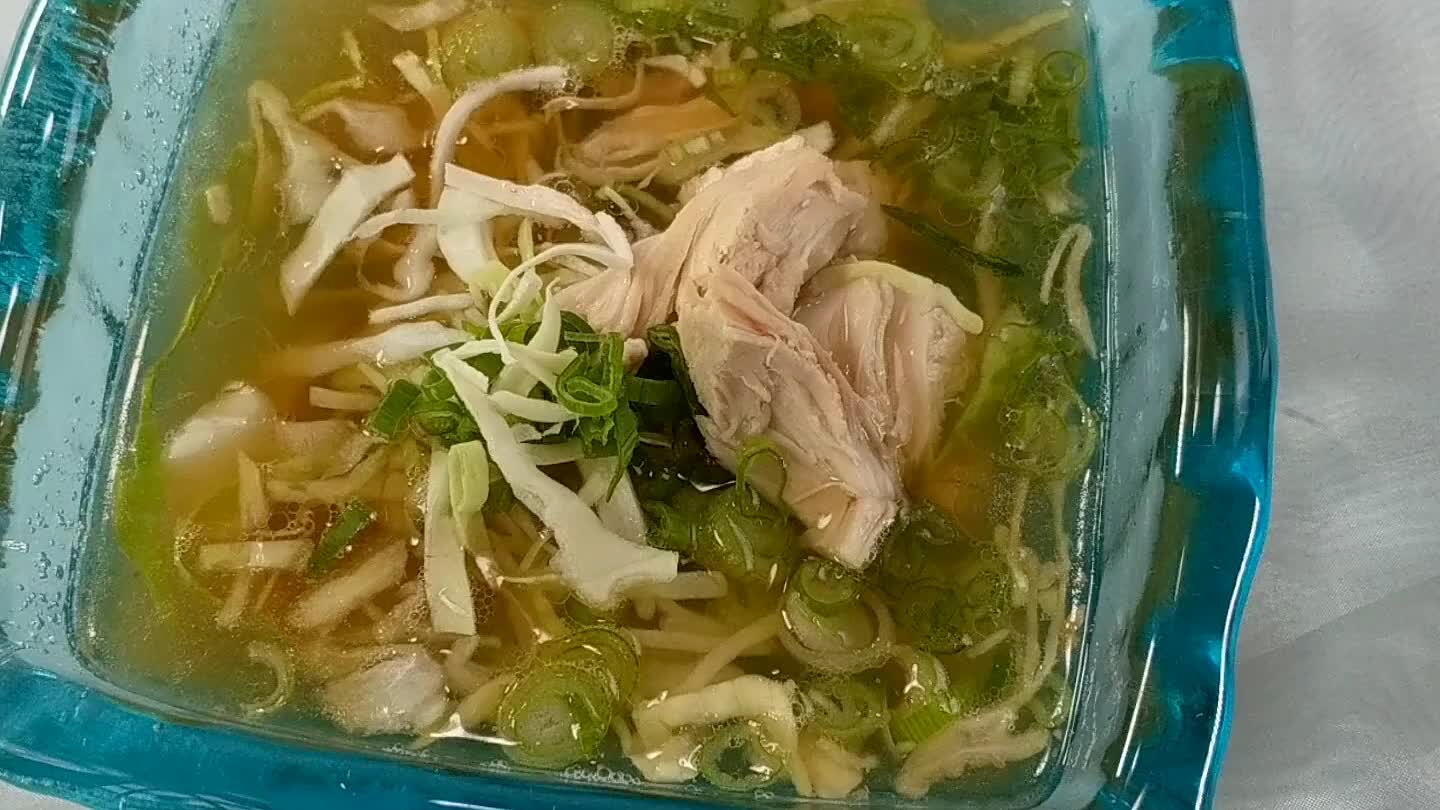 Comments