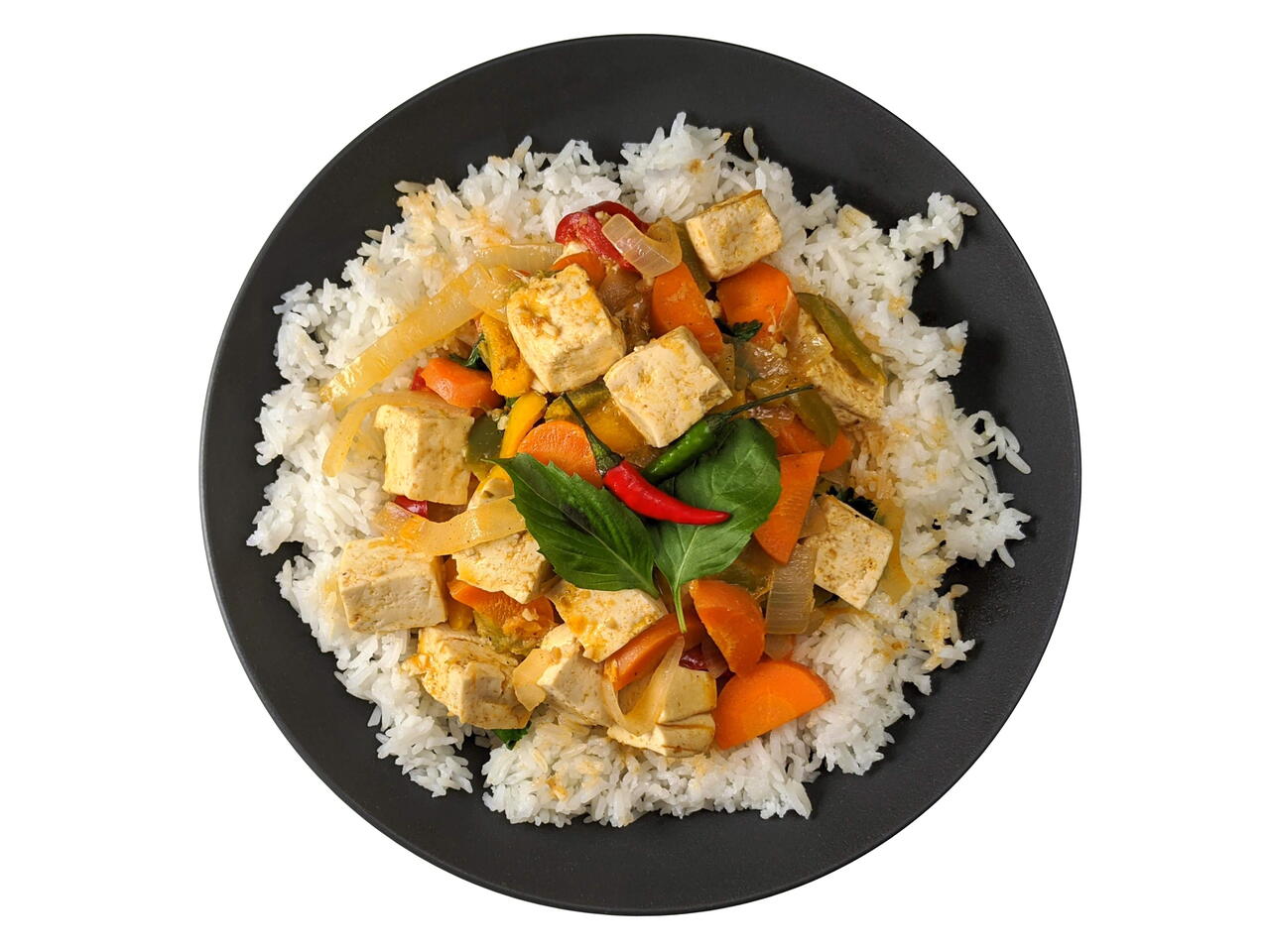 4 portions
30m
This is one of my favorite weeknight dinners because it is so flavorful, quick to make, and very versatile. Feel free to try other curry pastes but my favorite right now is this panang curry paste from Thai Home, made in Portland, OR. You can switch out the tofu for meat, and switch up any of the veggies! Panang curry paste is made with kaffir lime, galangal, lemongrass, and peanuts along with other delicious spices so it makes a great base for a tasty meal.
What you will need
1 Tbsp Vegetable Oil
1 block Extra Firm Tofu
8 oz frozen Sliced Bell Peppers
1 Yellow Onion
2 tsp chopped Garlic
3 Tbsp Panang Curry Paste
1 Tbsp Brown Sugar
14 ounce can Coconut Milk
1 Lime
1/2 cup Fresh Cilantro
1 oz fresh Thai Basil
1 lb Microwavable Rice
1 chopped Thai Chili, optional, for extra spice
(Nutritional facts 53 calories, 2.4 g fat, 7.48 g carbohydrates, 0.77 g protein, 1 mg cholesterol, 385 mg sodium)
How to cook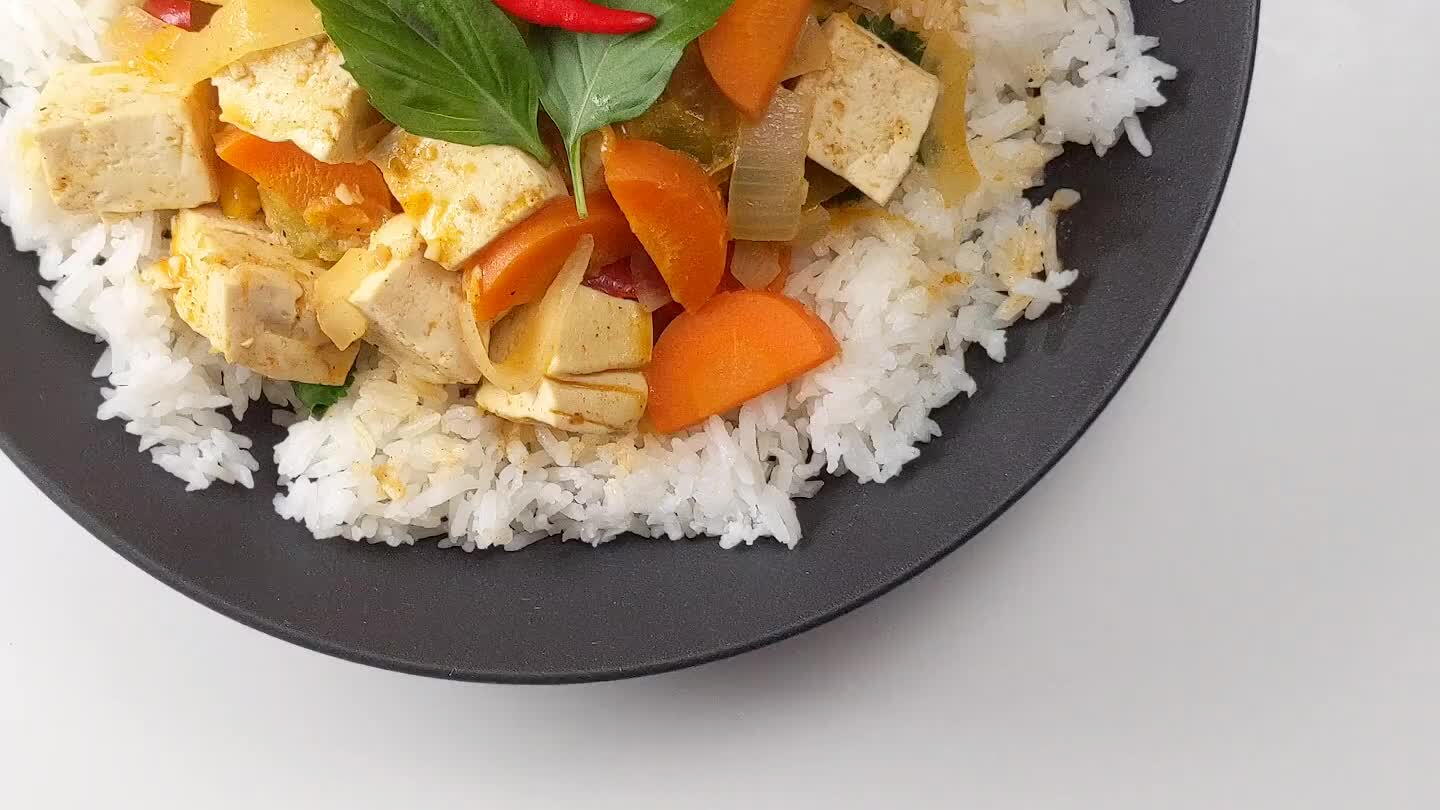 Portion ingredients. Drain tofu and dry between paper towels. Wash carrots and remove cilantro and thai basil leaves from the stems.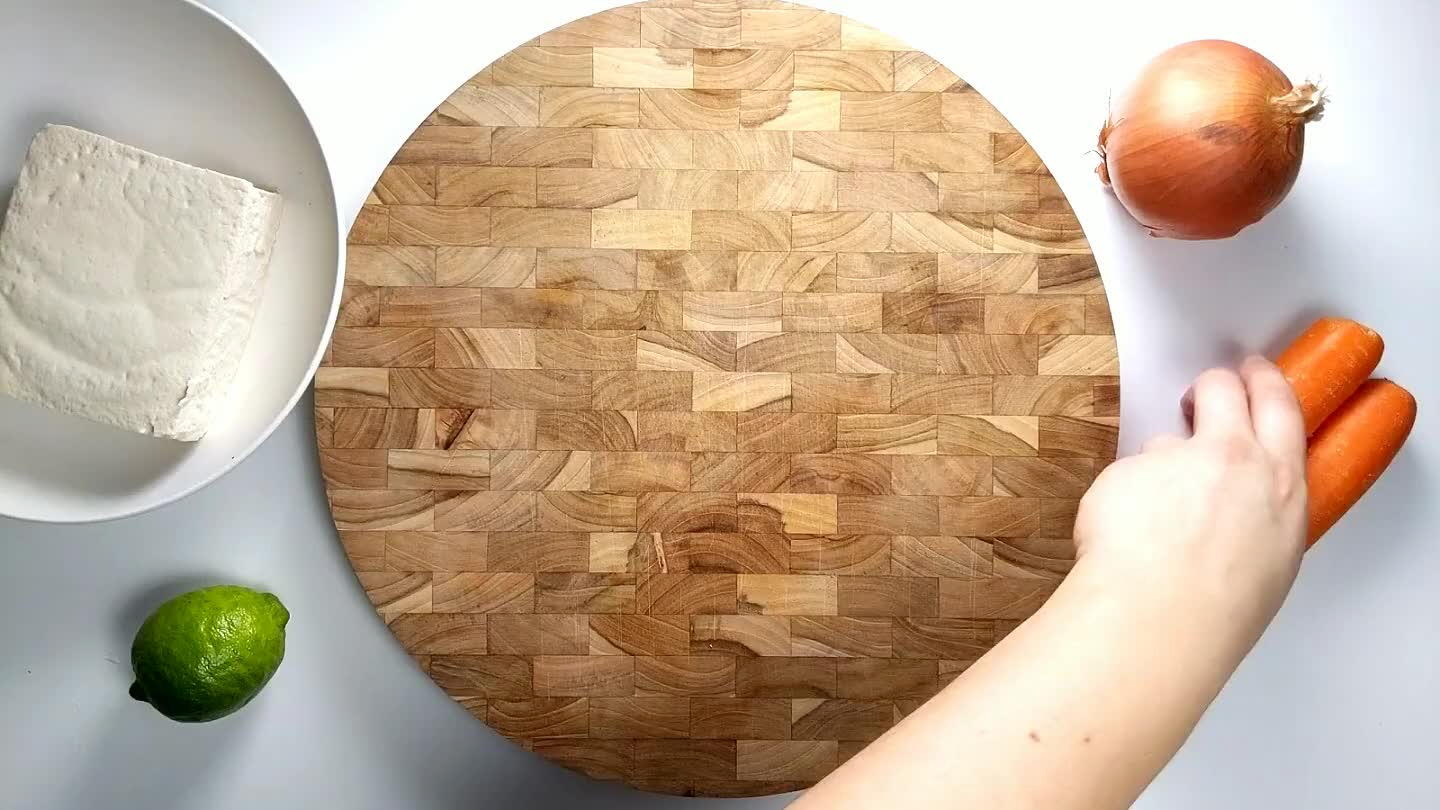 Cut tops of carrots off and cut the thick end of the carrot in half. Chop into half moons and small rounds to create evenly sized carrot pieces.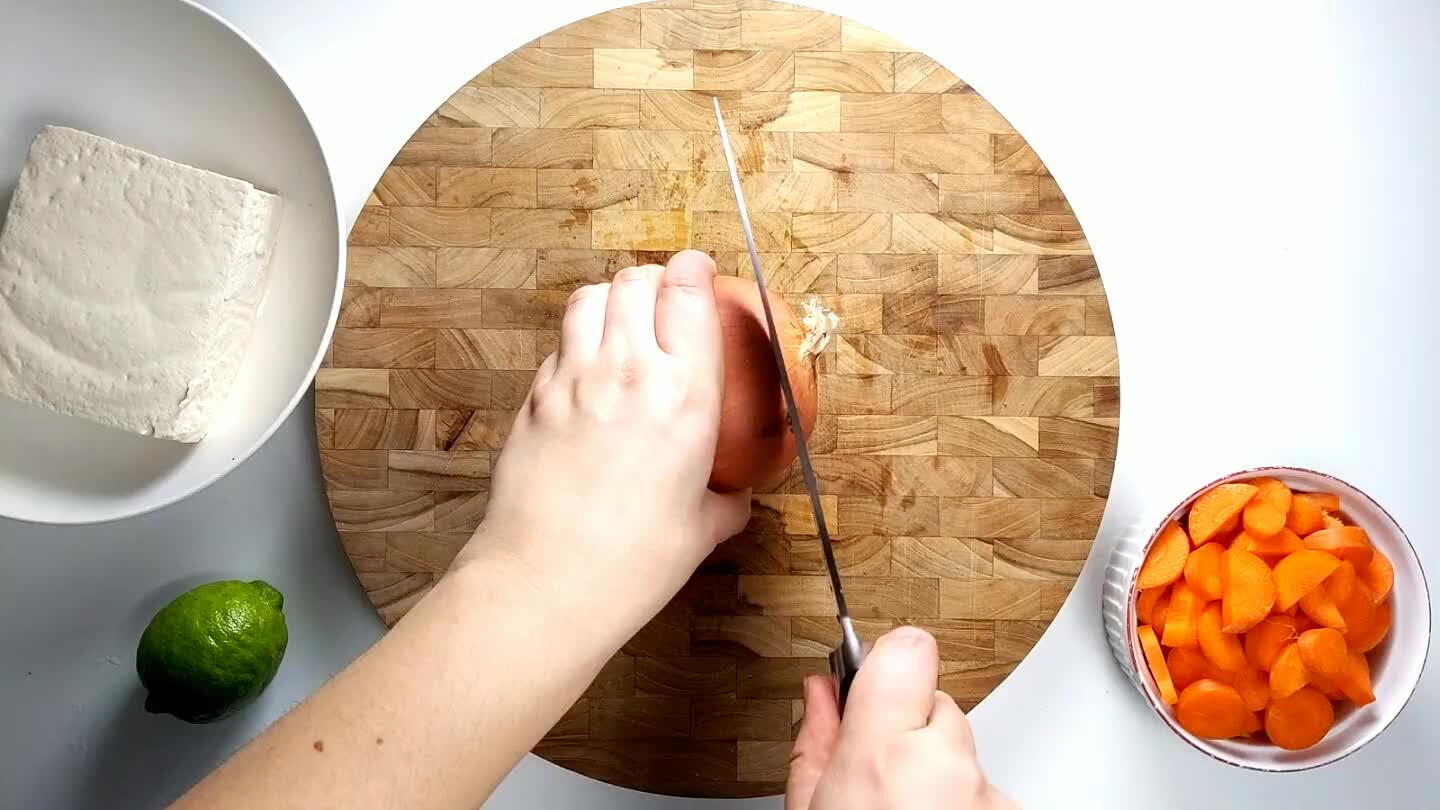 Cut onion in half and remove stem and root ends from the onion and peel. Chop in half and cut into thin strips.
Use a zester and gather 1/2 tablespoon of lime zest. Cut lime in half and measure out 1/2 tablespoon of lime juice.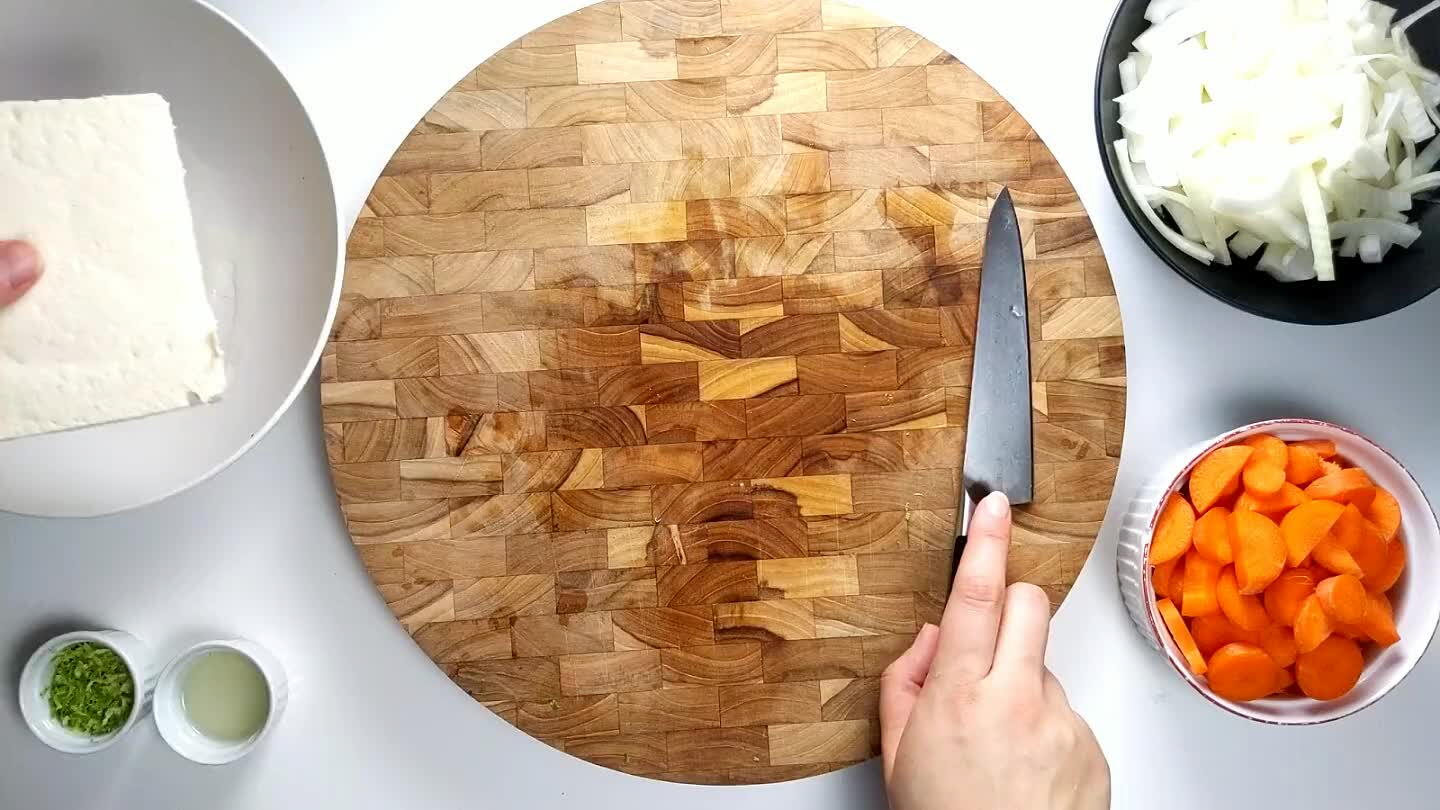 Cut the tofu into strips and then into 1/2 inch cubes.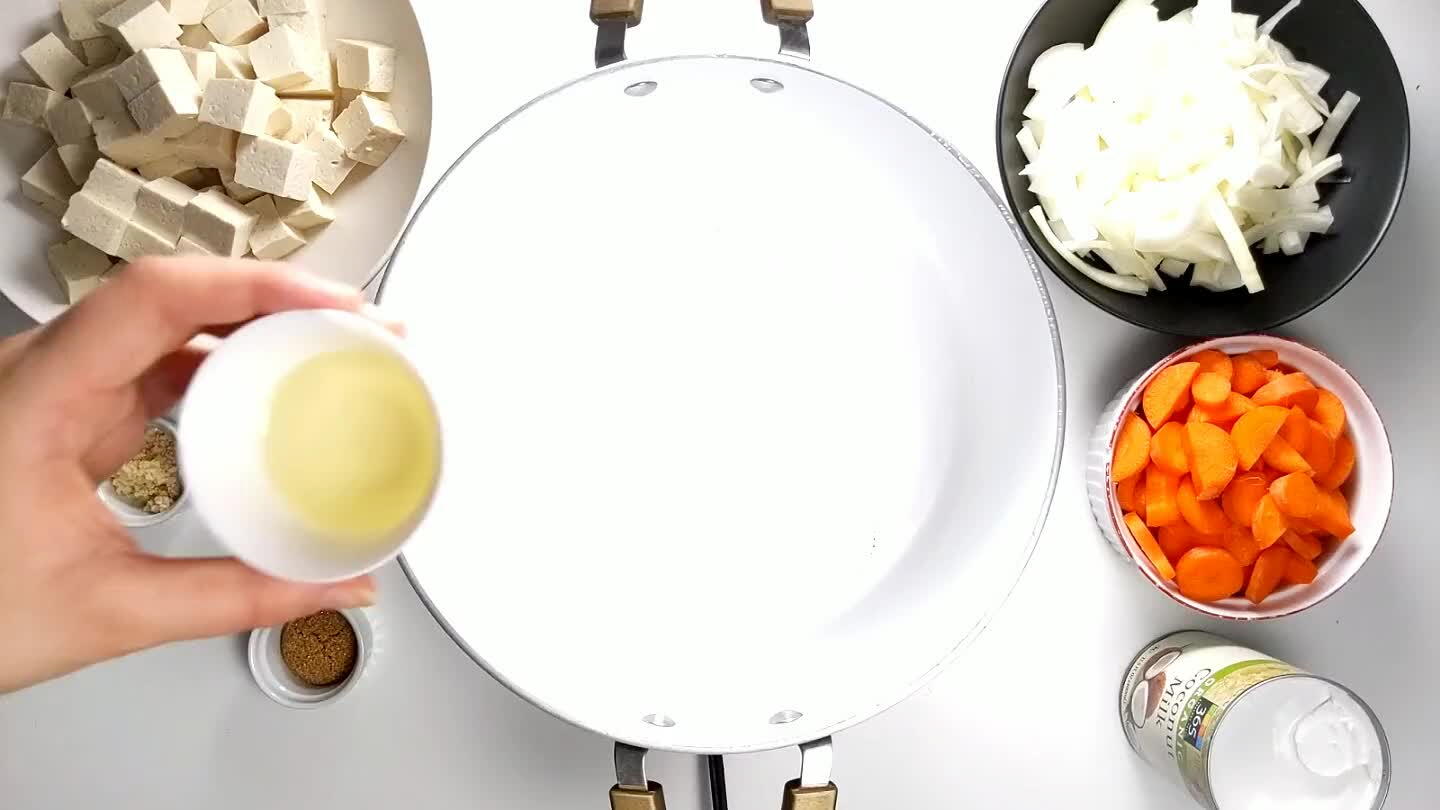 Add vegetable oil to a pan heated to medium high heat. Add chopped onion and carrots. Saute for a few minutes or until onions become translucent and lightly caramelized.
Once the onions have sauteed for a few minutes and have become translucent, add frozen pepper mix and heat through.
Clear a spot in the pan and add the curry paste. Heat the curry paste for a few minutes until it becomes fragrant. Add the brown sugar and stir to mix in curry paste. If you like extra kick of heat, add a chopped birds eye chili now.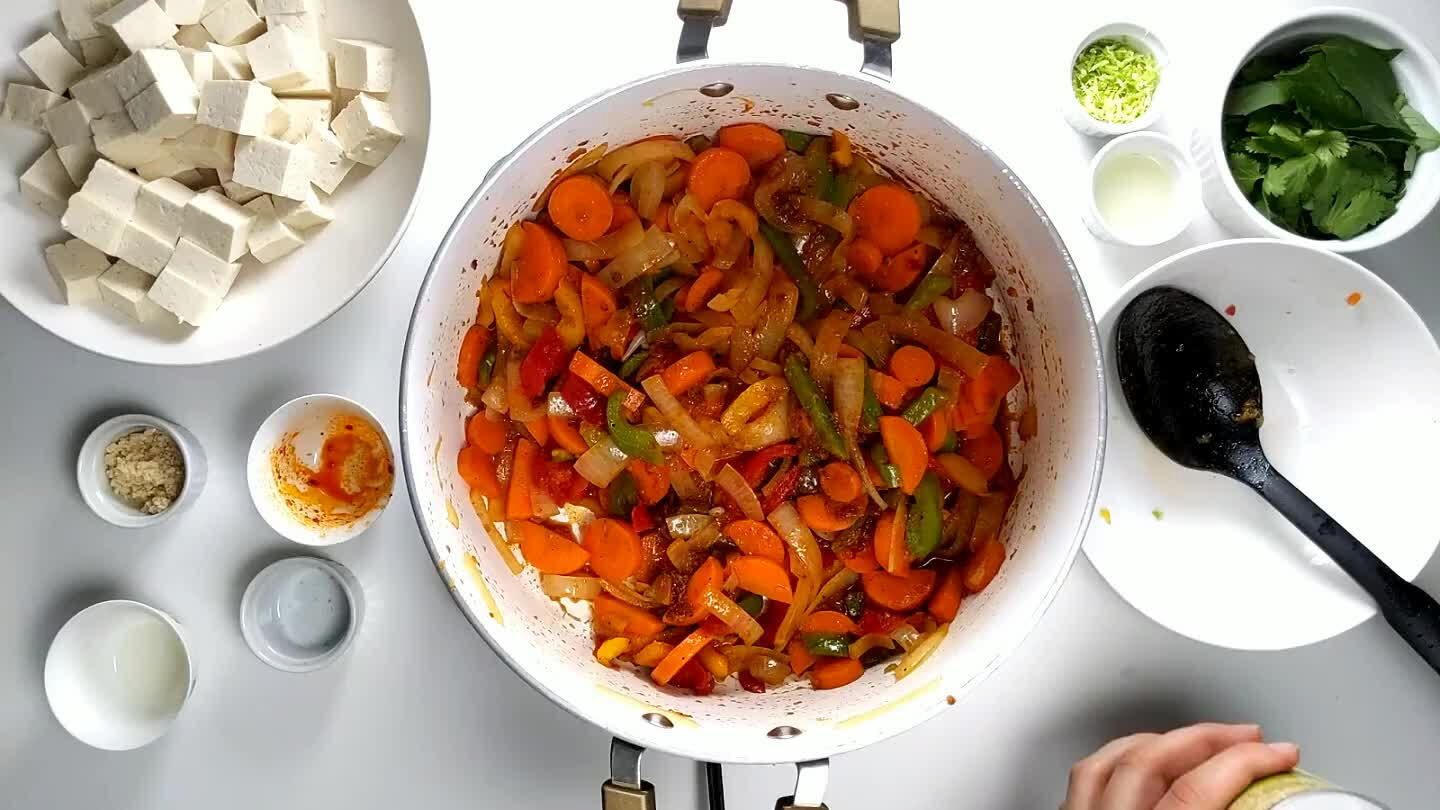 Once the curry paste is incorporated, add the coconut milk and stir to combine. Add in the chopped garlic, lime zest, and lime juice as well.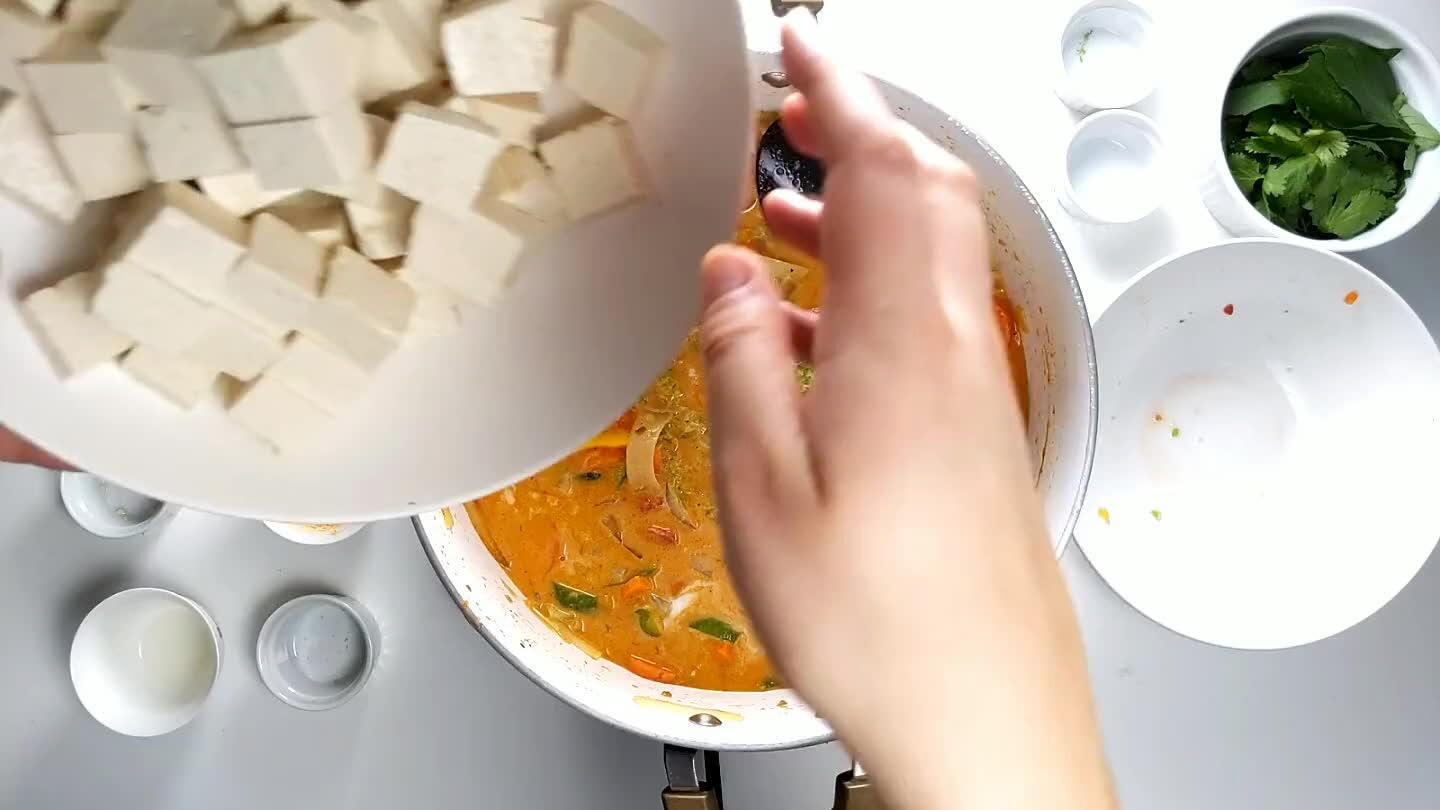 Stir in the tofu and herbs and simmer until tofu is warmed through, about 5 minutes.
Microwave the rice and portion curry over the top with a spoon.