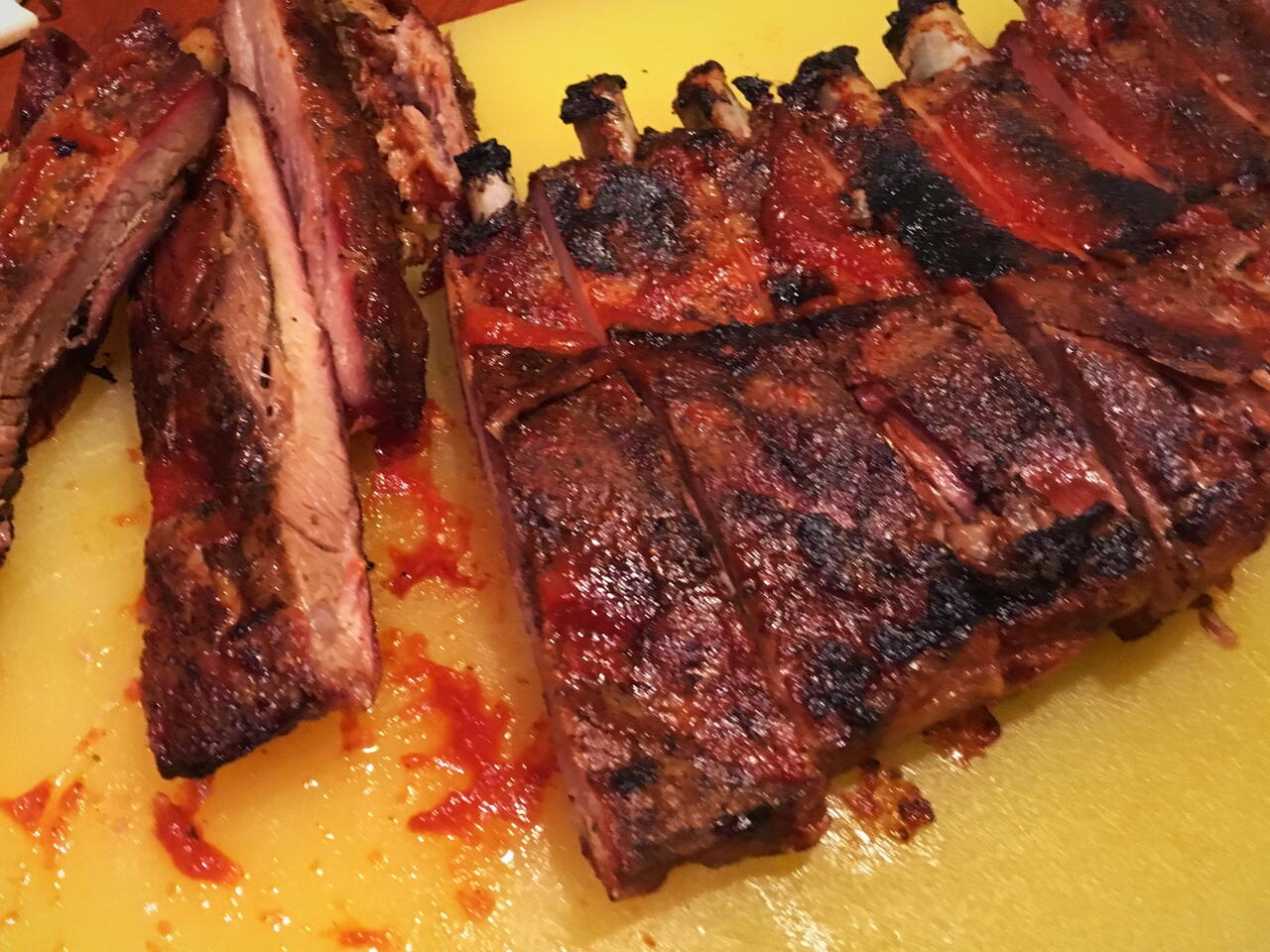 Recipe video made by Ryan
Published on 02/26/2018, viewed by 3181 , 3 Comments
Ribs can get a little complex. Sure, you can just season them and throw them on the grill, but they'll be chewy. I prefer a tender rib with at least a hint of smoke. Here's my basic process.
What you will need
1 rack of ribs
1 batch of rib rub
1 batch of your favorite barbecue sauce
How to cook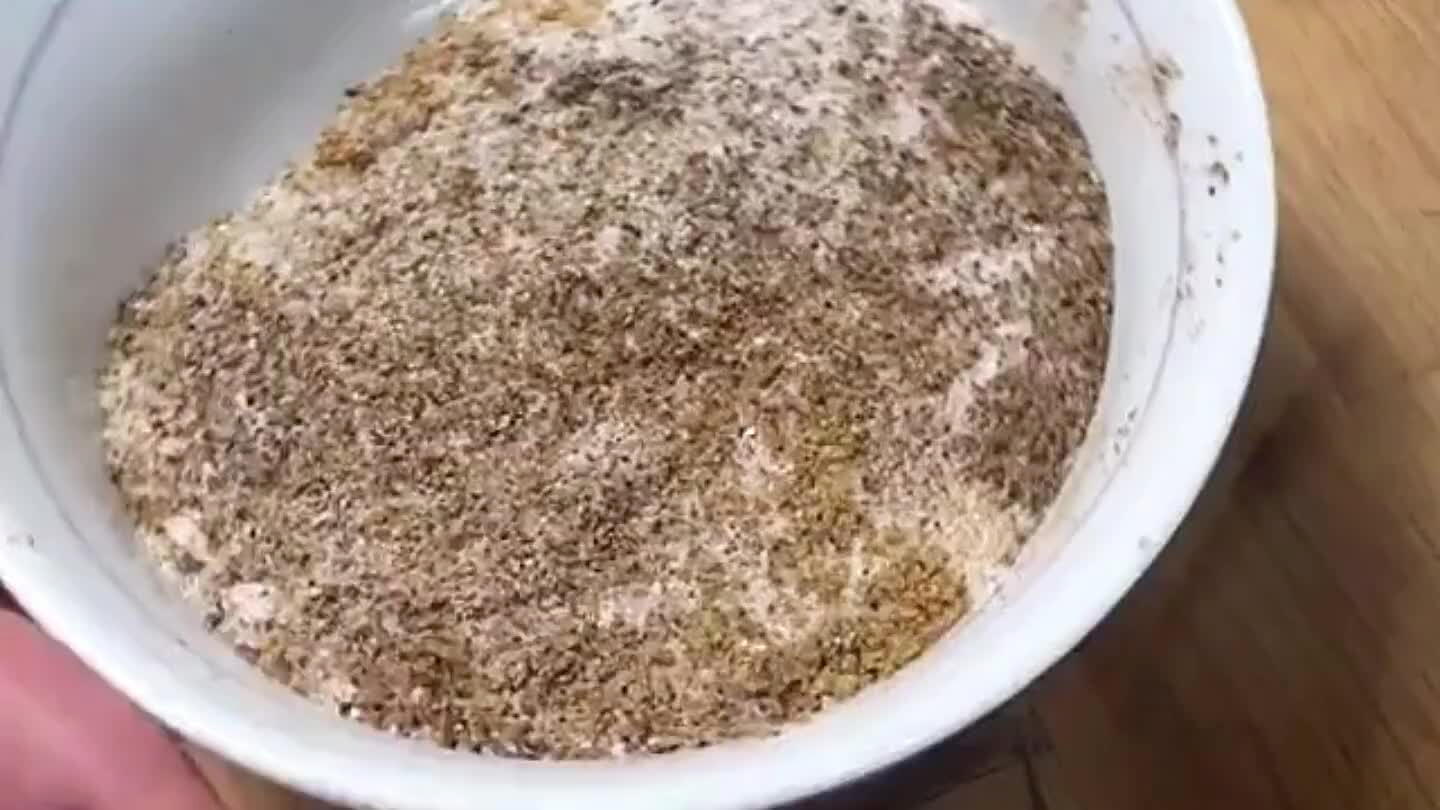 Coat your rack in rub. Massage the spices into the meat a bit. Then, wrap up the ribs and set them in your fridge for at least 12 hours.
Roast
Preheat the oven to 250F. Wrap ribs in foil. Bake for 2 hours. I recommend starting your ribs in the oven and finishing them in a smoker. If you don't have a smoker available, keep them in the oven for an extra 1-2 hours or until tender.
Smoke
After the oven, move your ribs to the smoker at a similar temperatore 250-300F if possible. Baste/mop frequently with barbecue sauce.
Finish
Ready when the meat is so tender that a bone can easily be pulled clean from the rack.
Comments