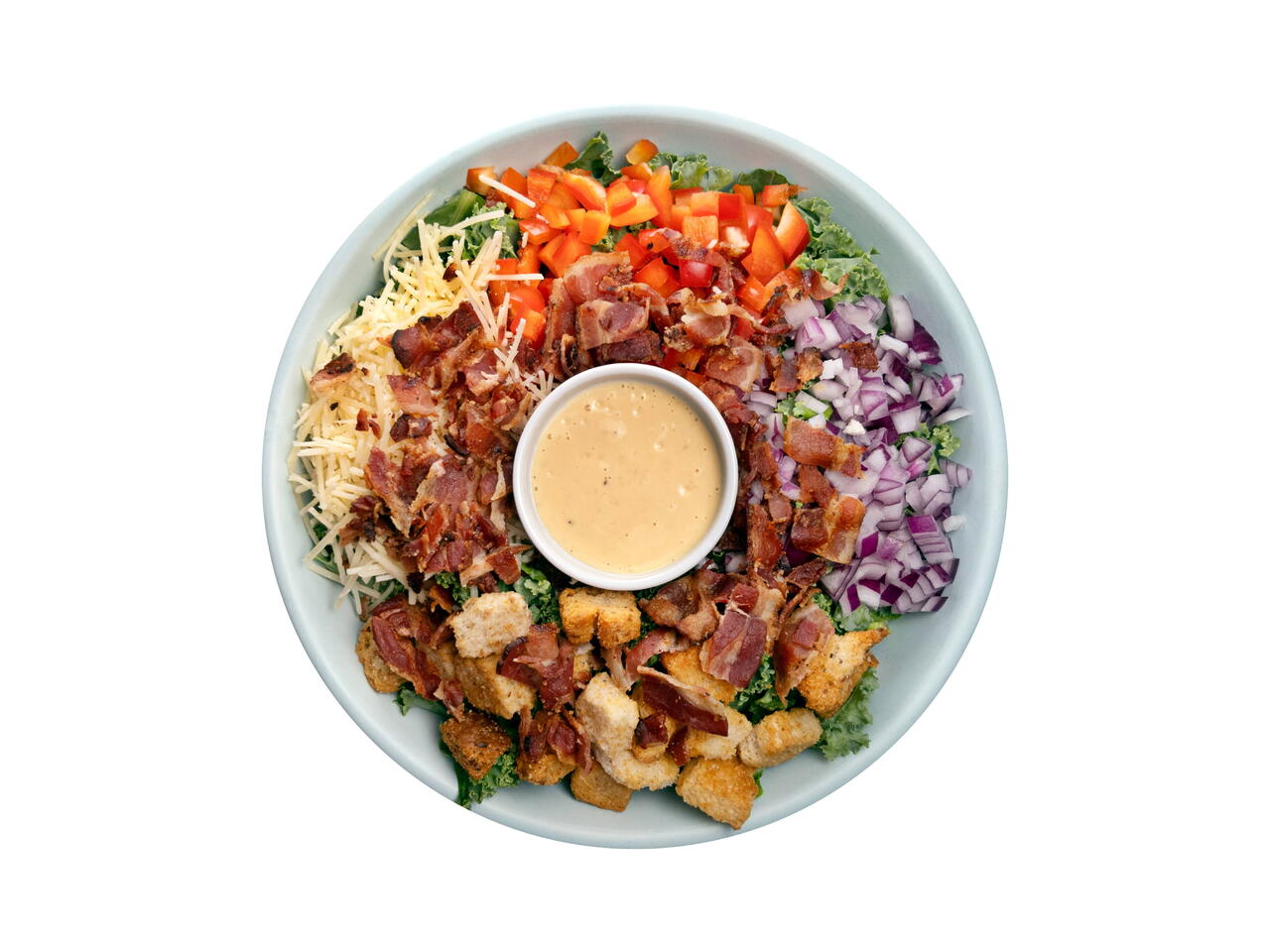 4 portions
30m
Spruce up the classic Caesar salad with the addition of kale, red peppers and bacon! Try making your this delicious homemade dressing to go along.
What you will need
6 oz Bacon
1/2 bunch Kale
1/2 Head of Romaine
1/2 cup shredded Parmesan
1/2 Red Bell Pepper
1/4 Red Onion
HOMEMADE CAESAR DRESSING
2 cloves Garlic
1 cup Mayo
2 tsp Dijon Mustard
2 Tbsp White Wine Vinegar
2 tsp Worcestershire Sauce
½ cup Shredded Parmesan
2 Tbsp Olive Oil
pinch Black Pepper
1/2 Lemon (juice)
pinch Salt
(Nutritional facts 274 calories, 26.84 g fat, 4.28 g carbohydrates, 6.18 g protein, 6 mg cholesterol, 646 mg sodium)
How to cook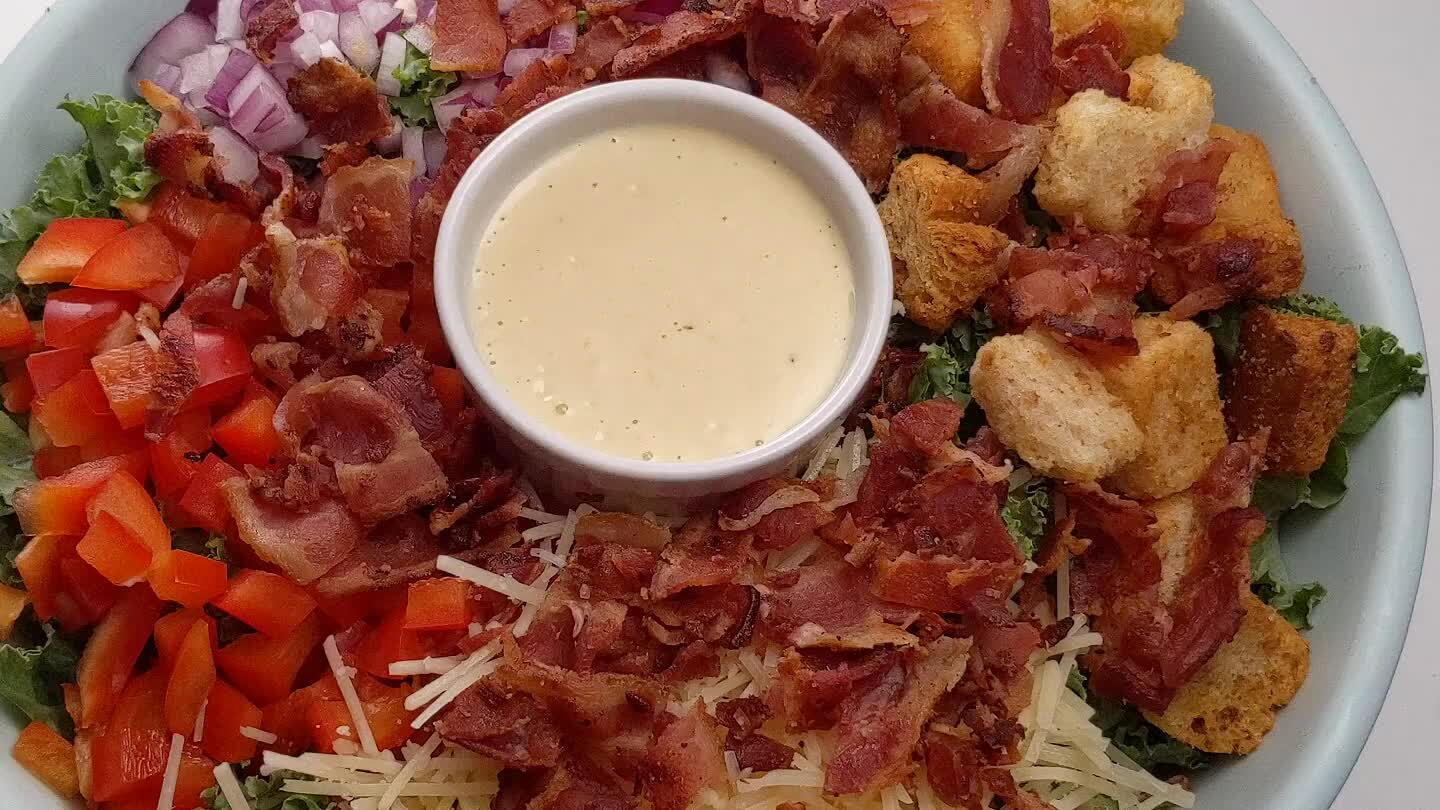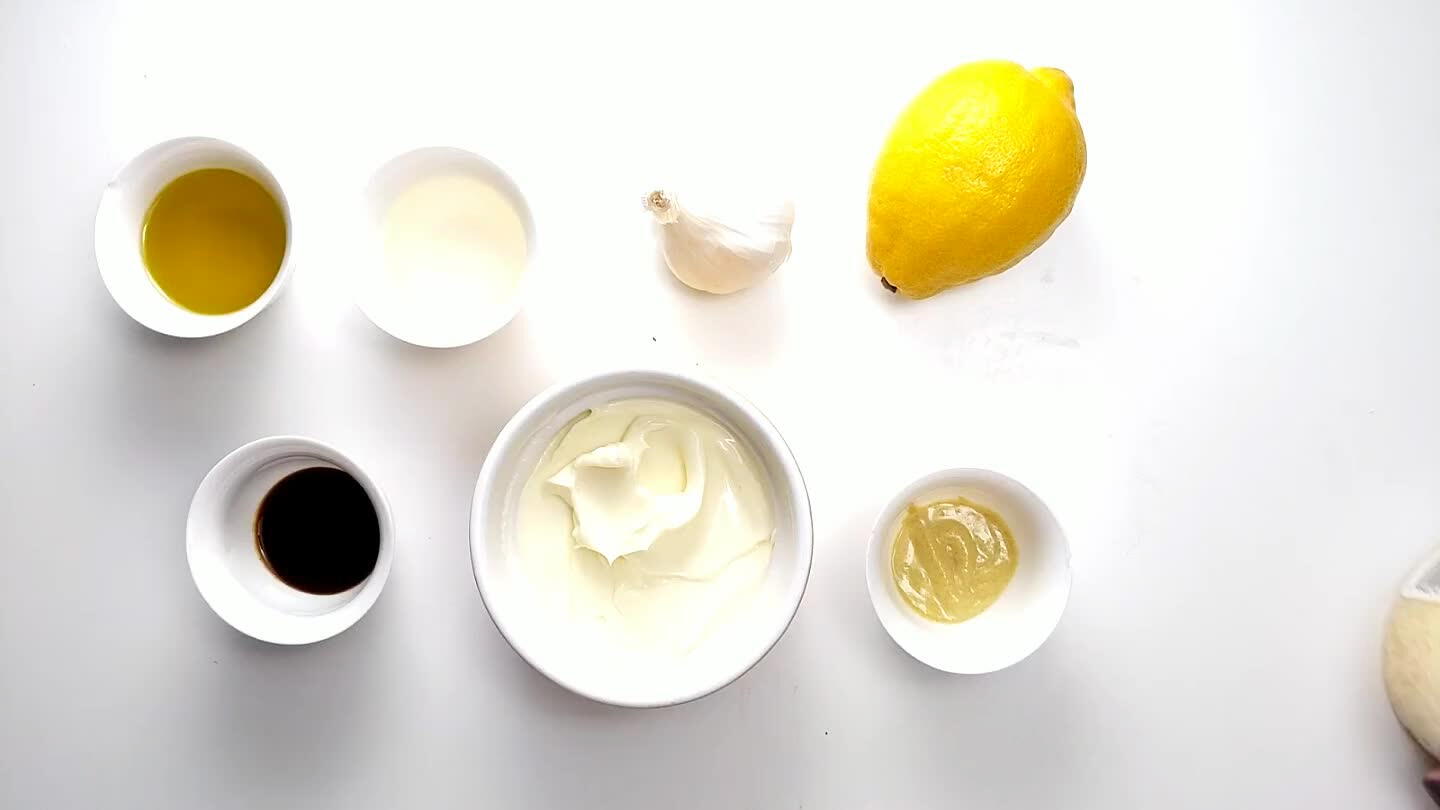 Gather and portion dressing and salad ingredients.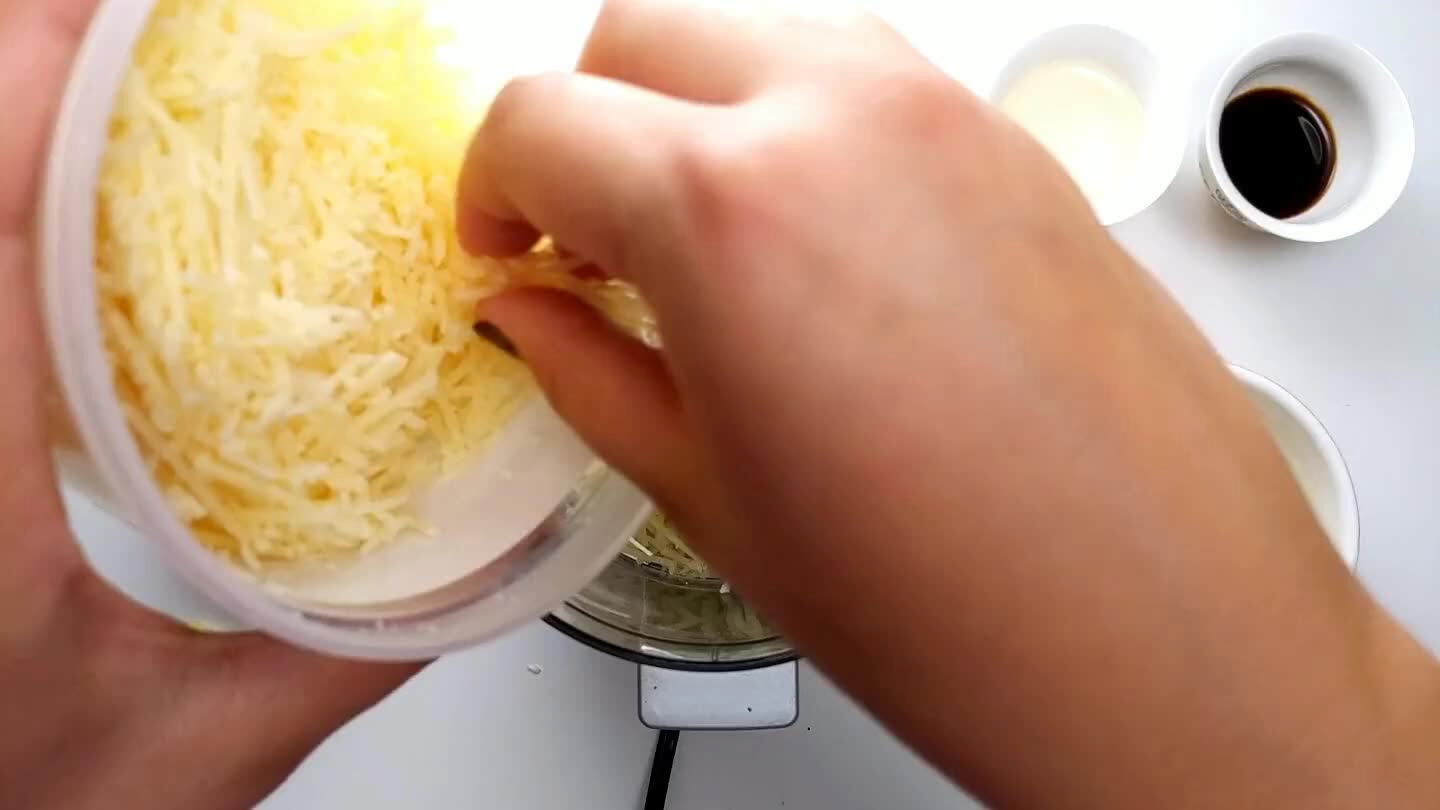 To begin making the salad dressing, add the shredded parmesan to the base of a food processor.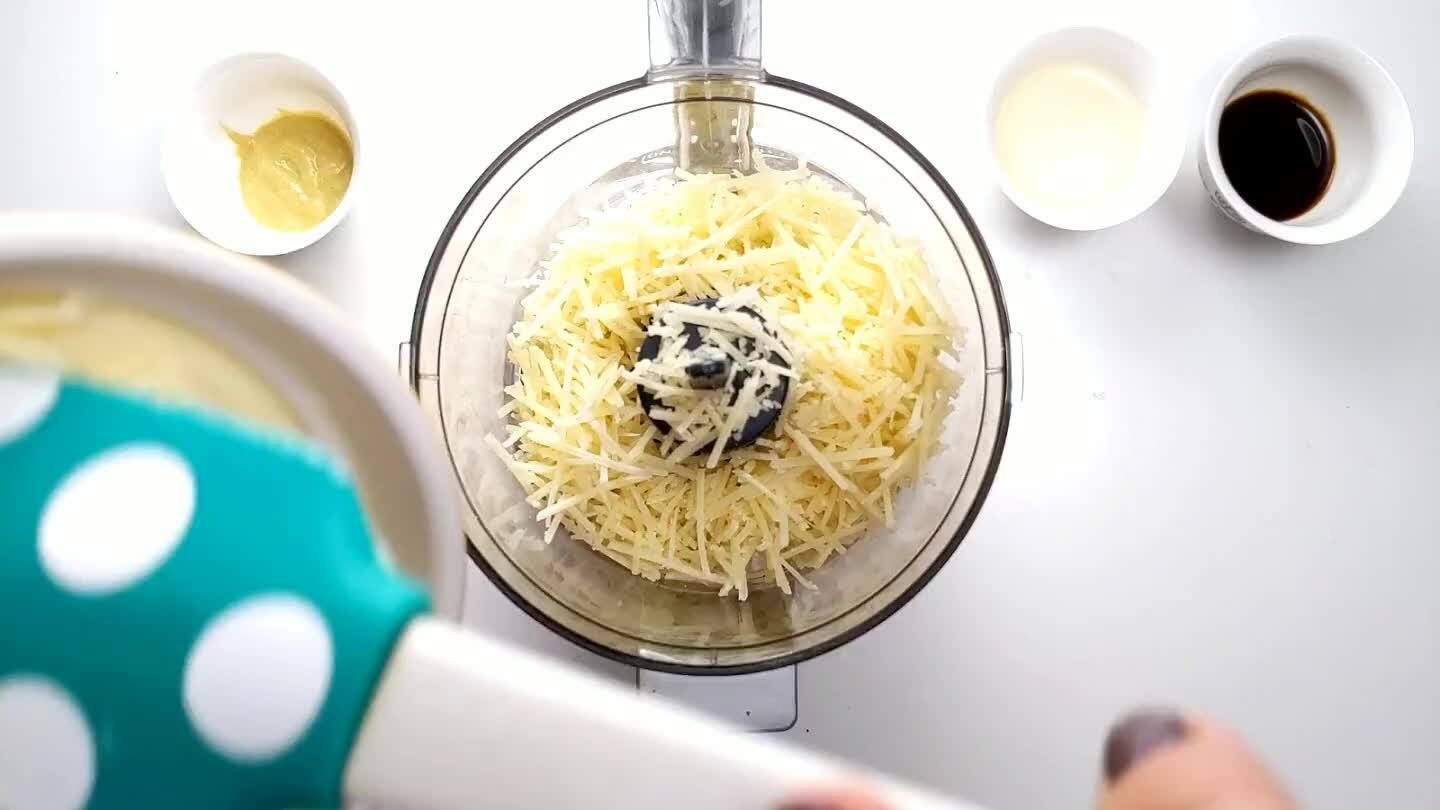 Add the mayonnaise.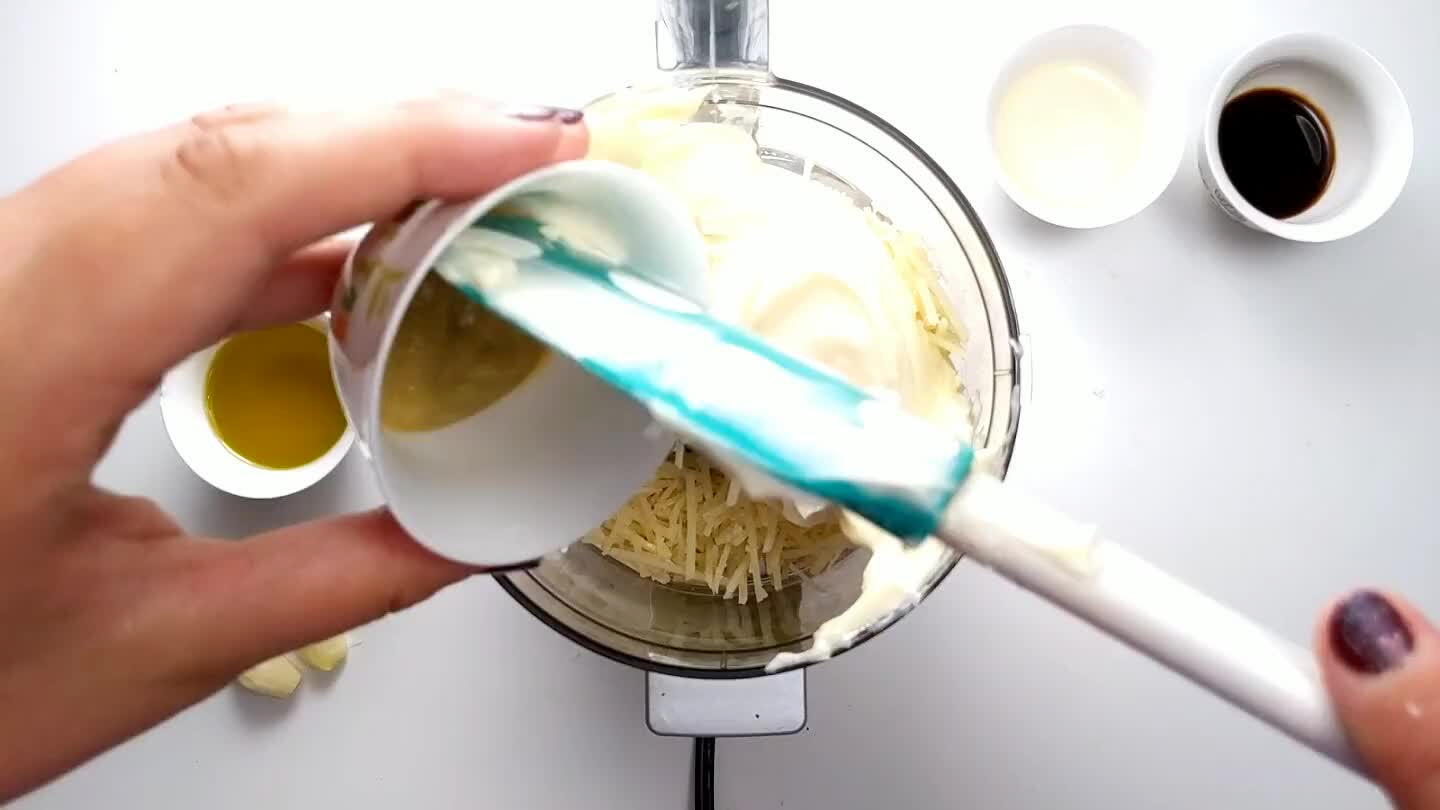 Add the mustard to the food processor.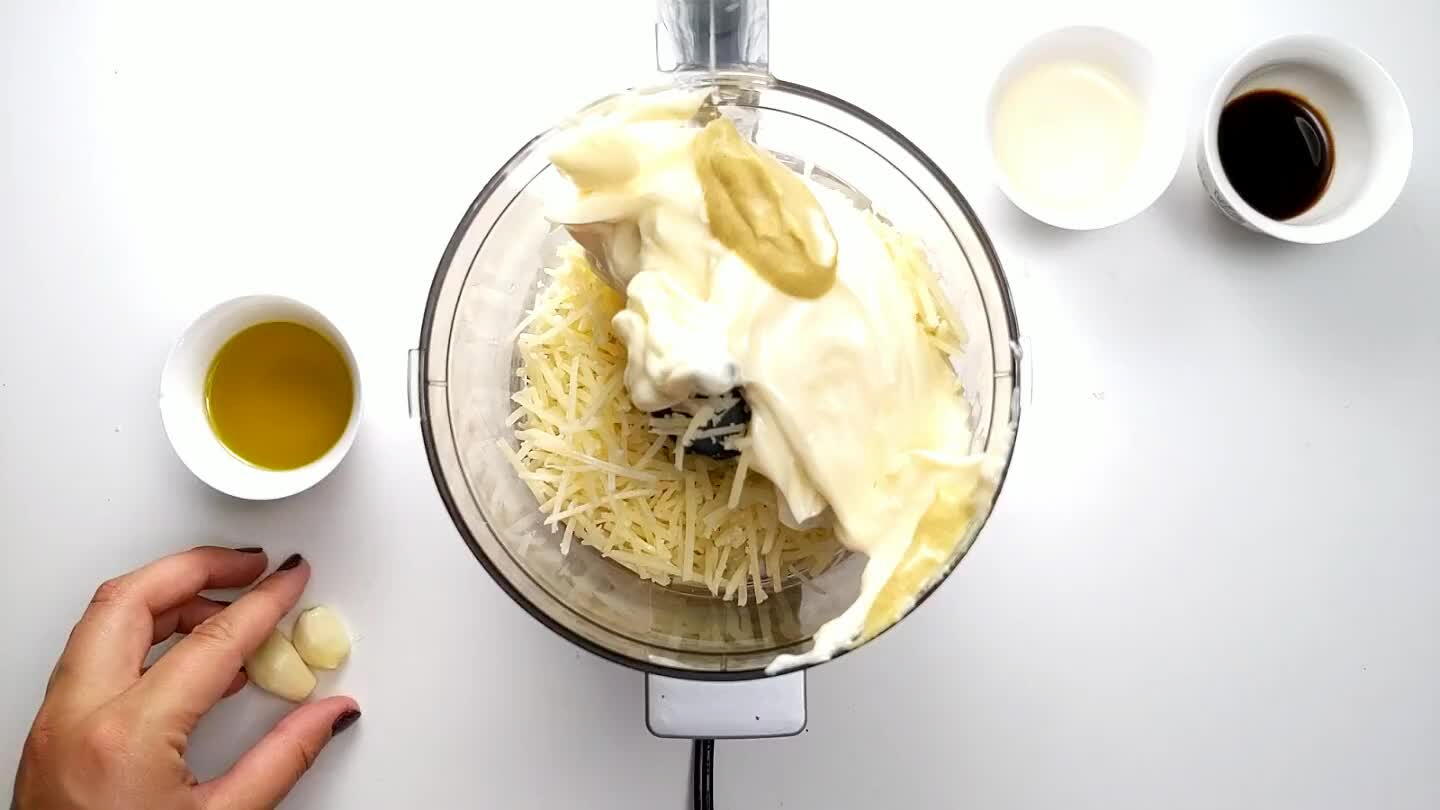 Add the peeled garlic cloves to the mixture.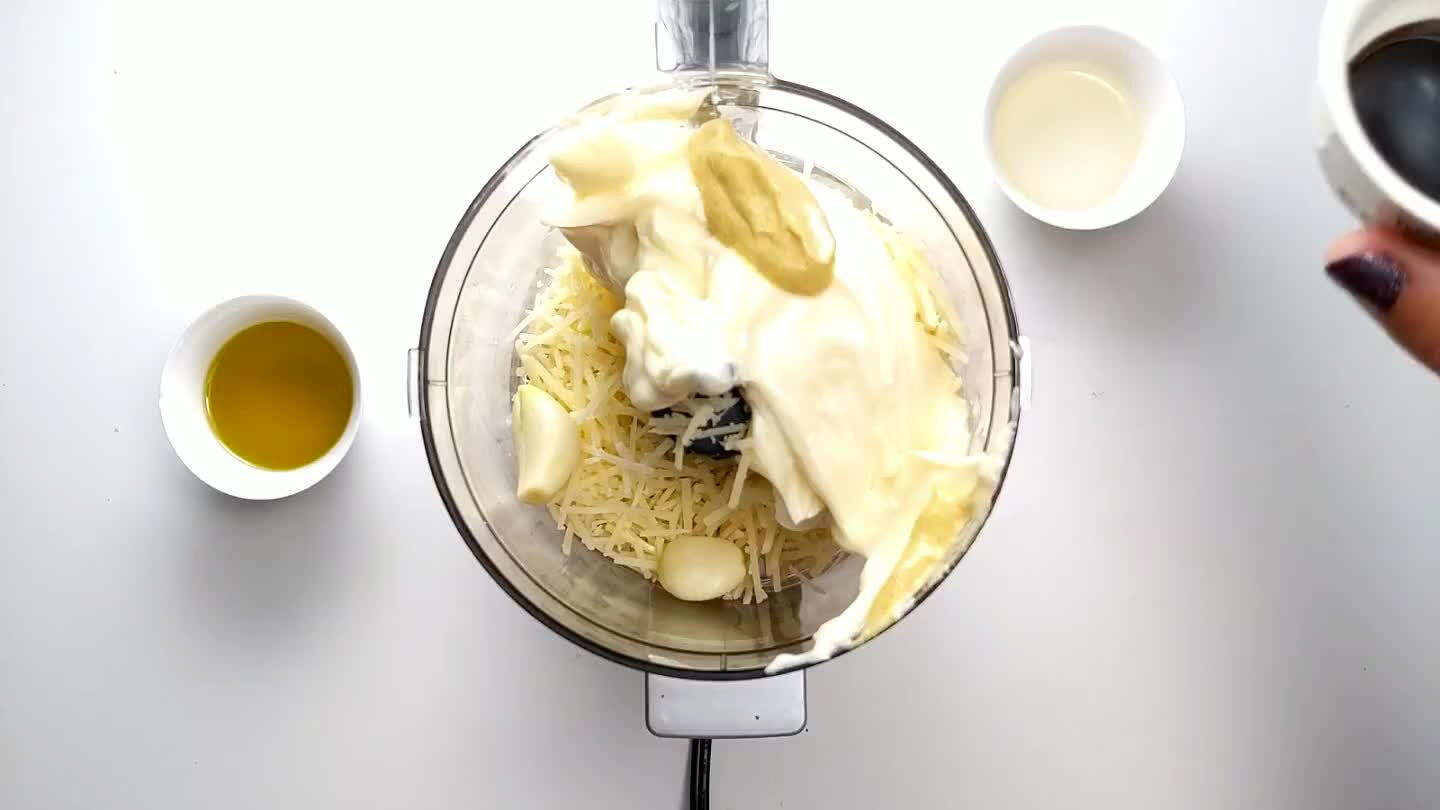 Pour in the worchestershire sauce.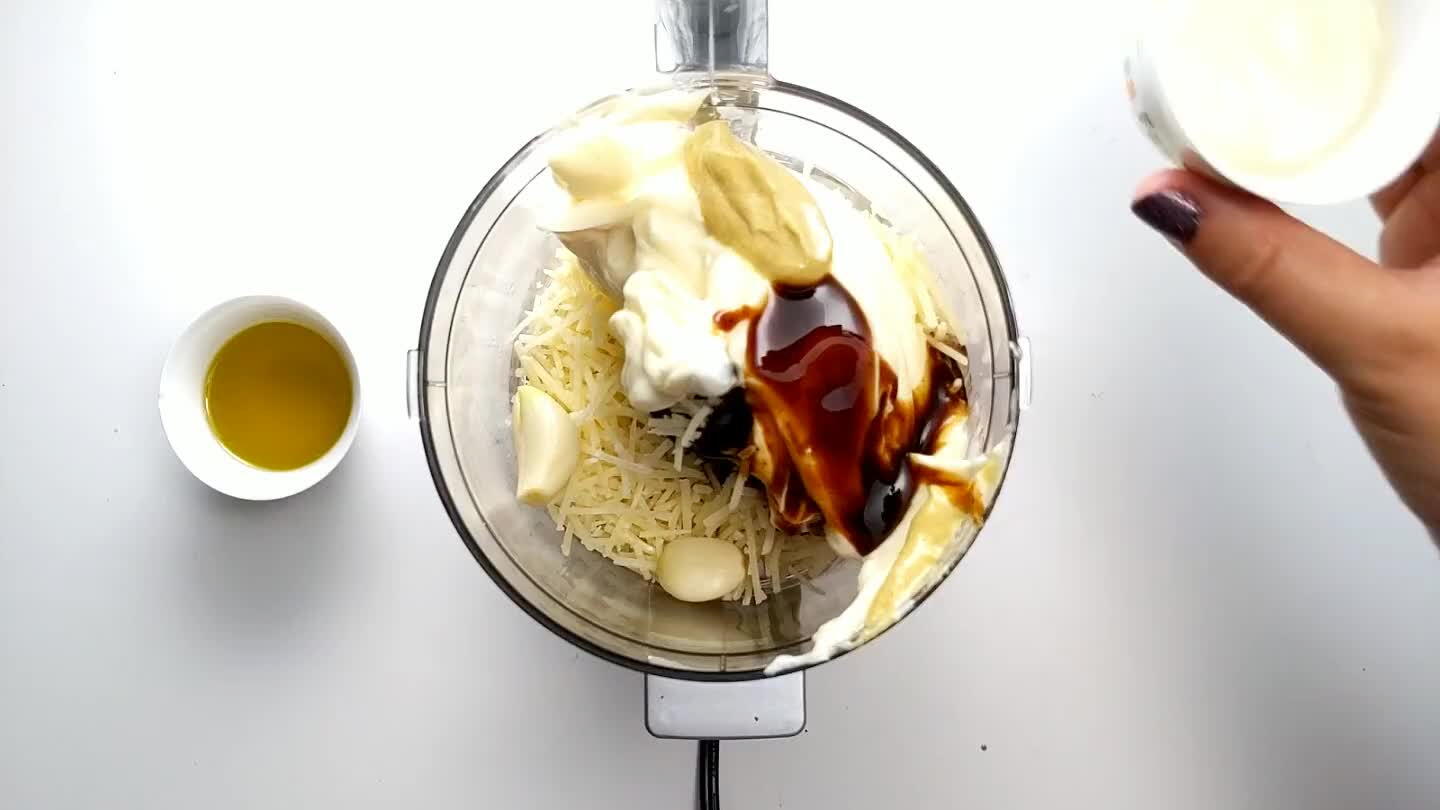 Add the white wine vinegar.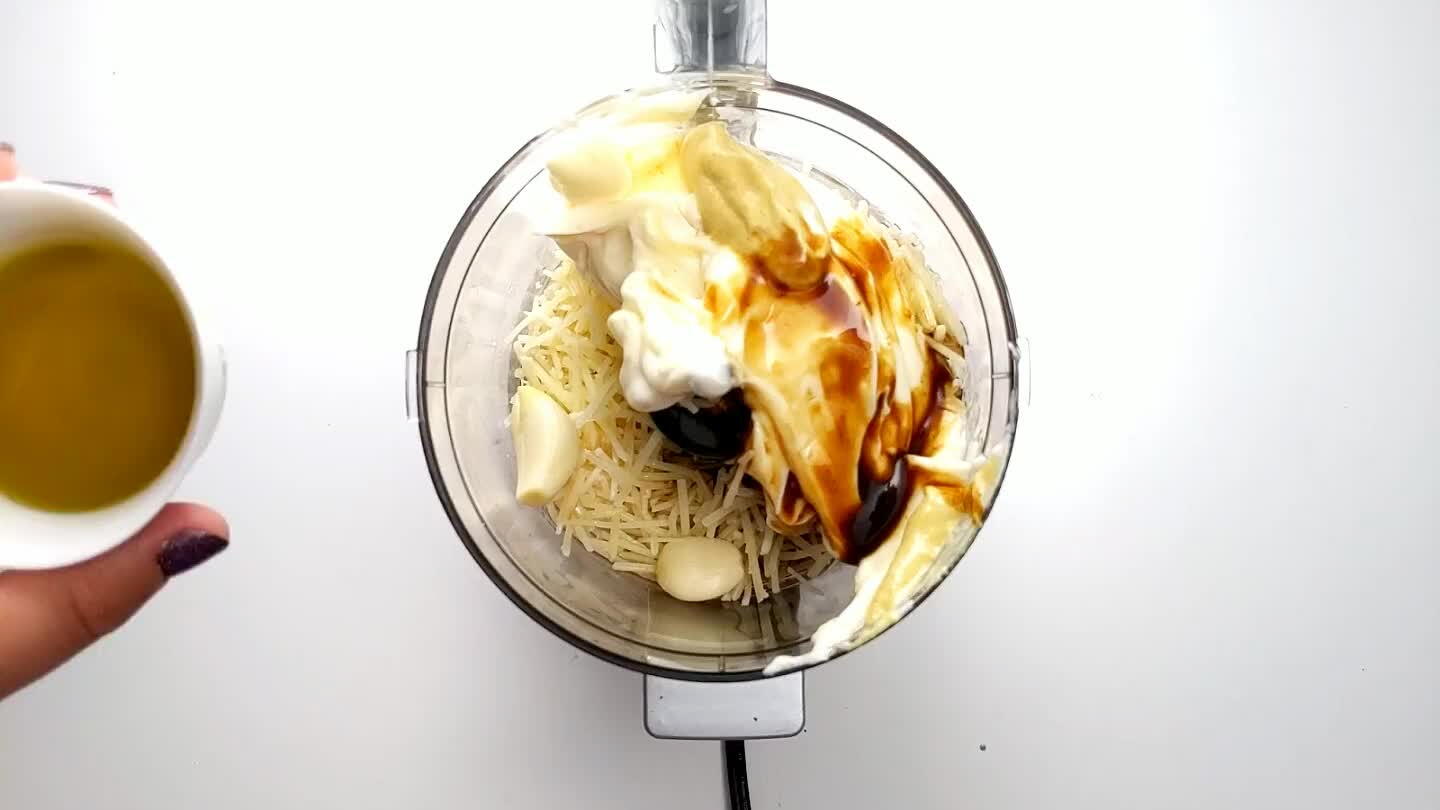 Pour in the olive oil.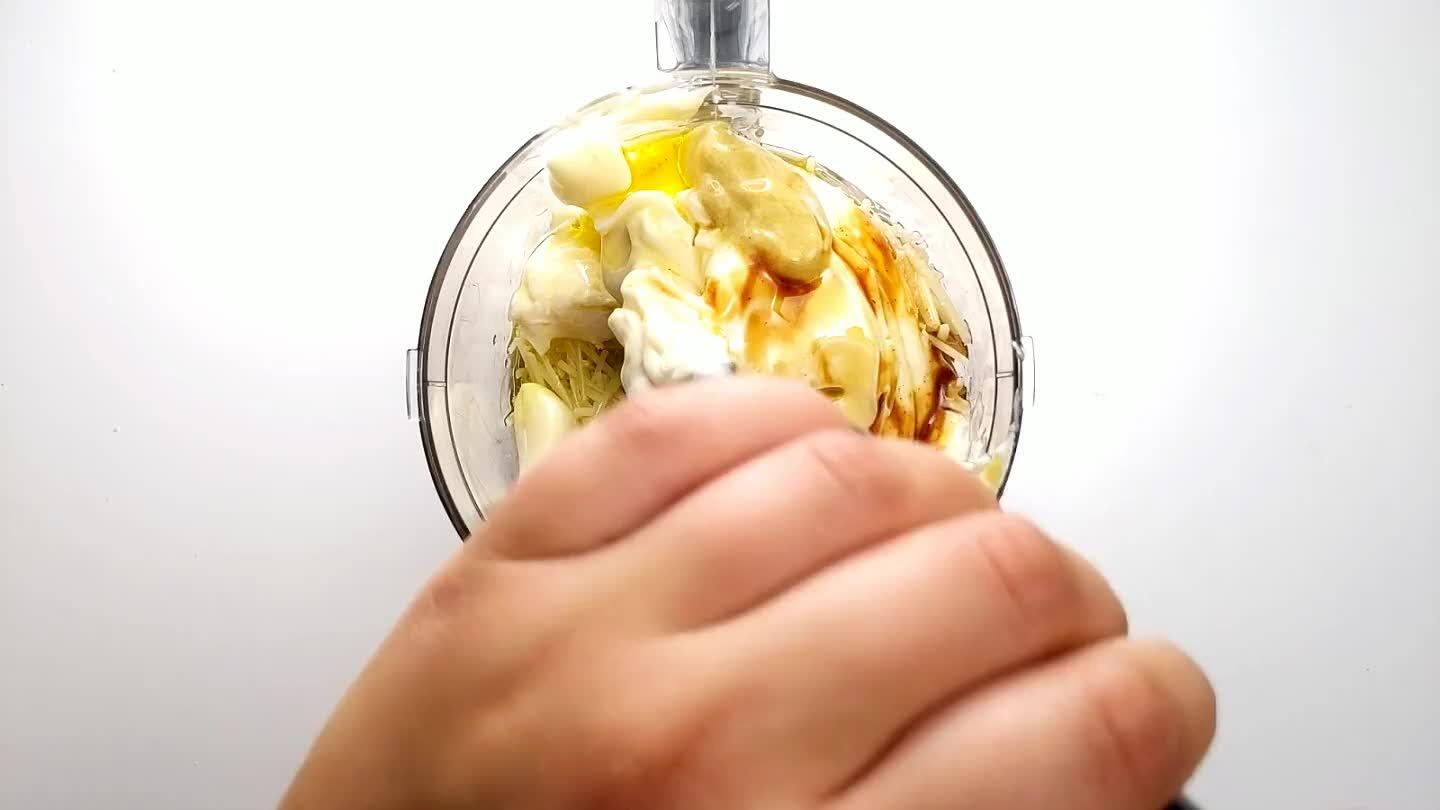 Season with ground black pepper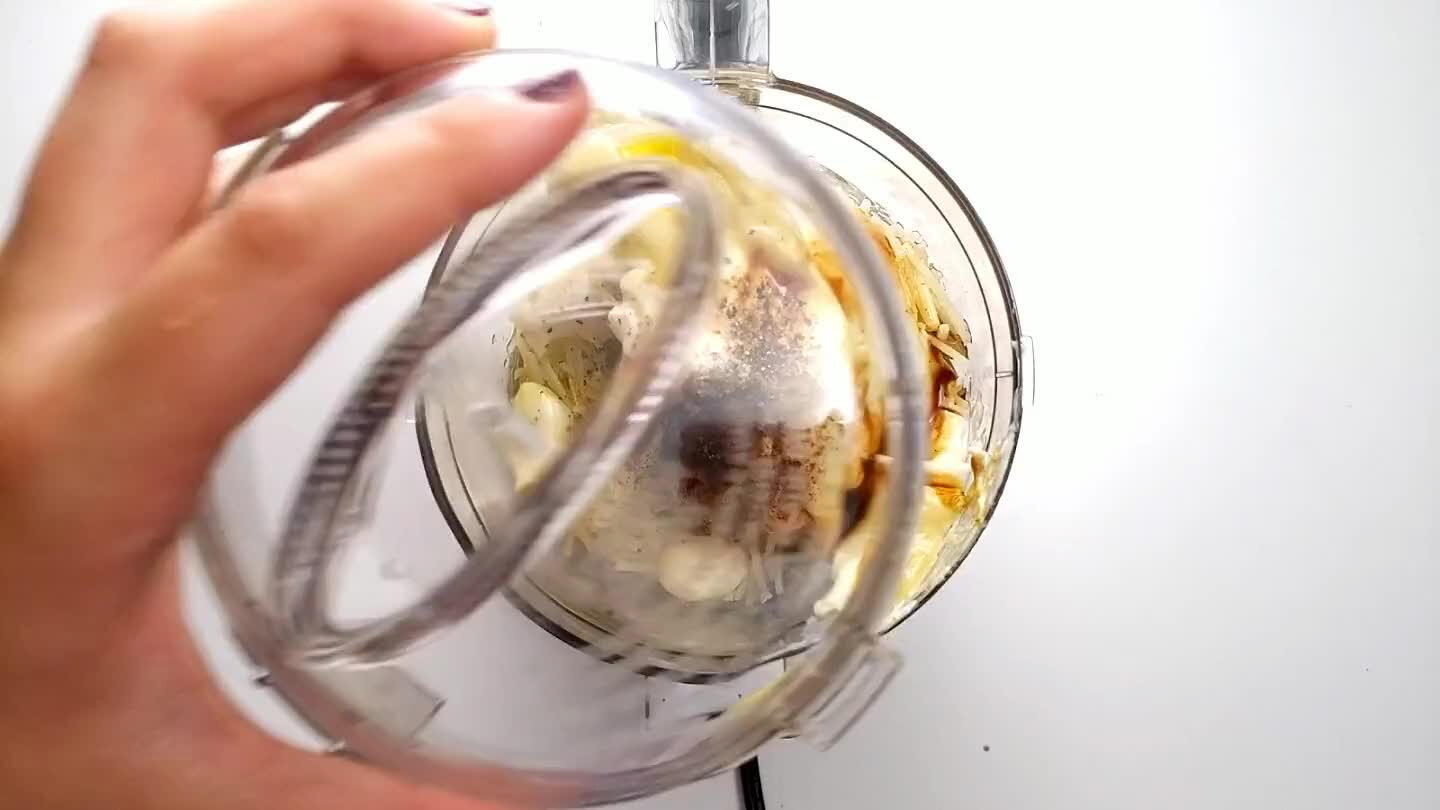 Add the lid of the food processor and blend until smooth.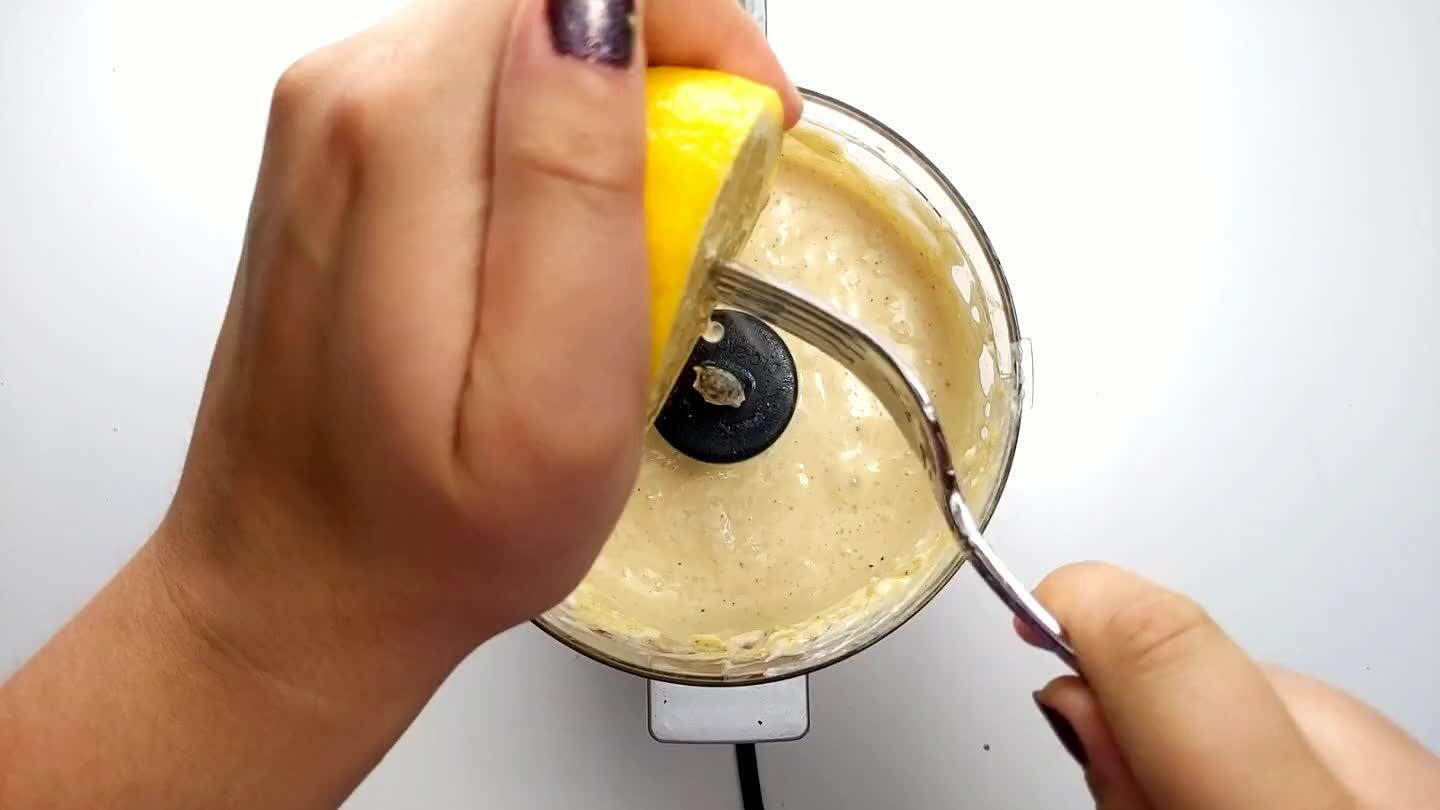 Add lemon juice to taste. I used about half a lemon.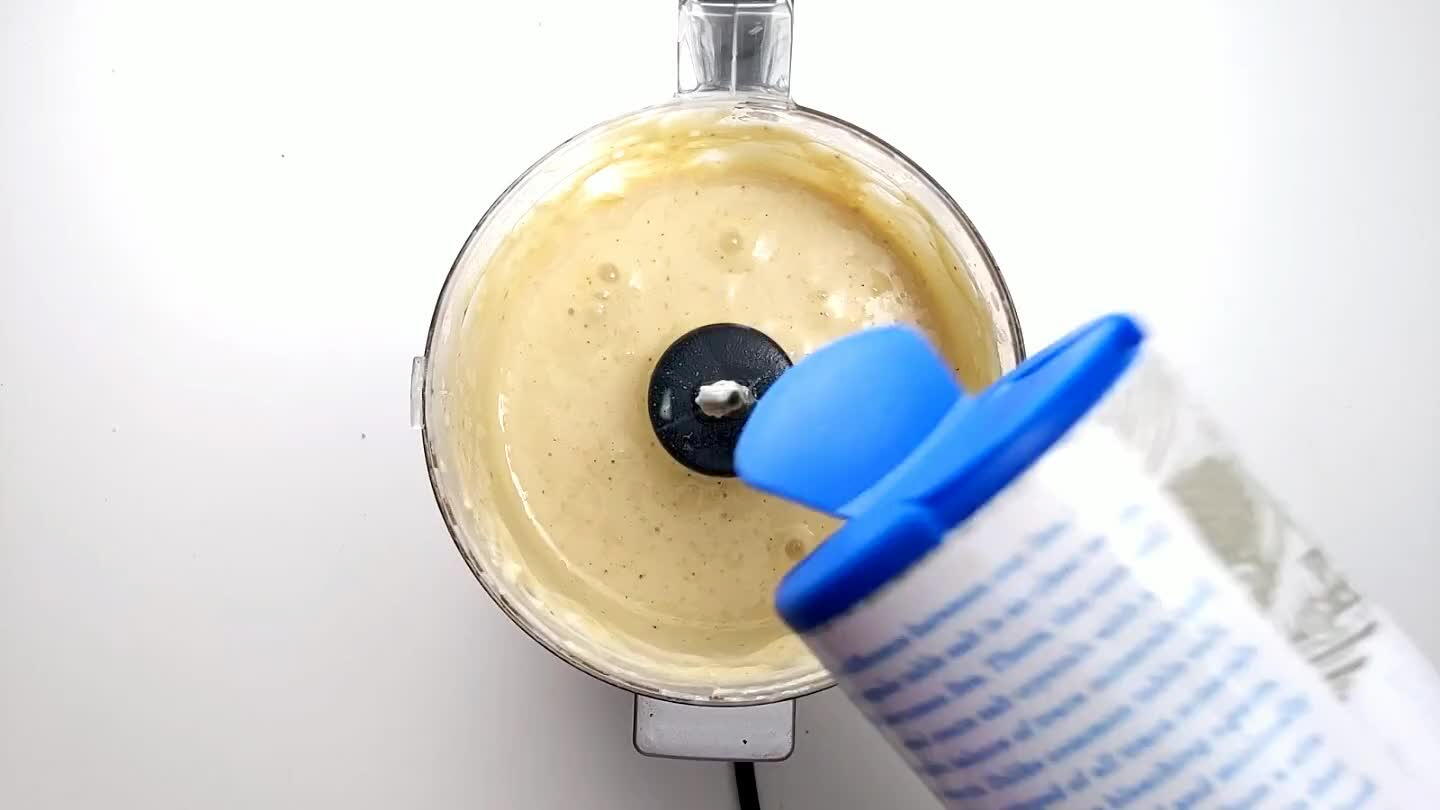 Add a pinch of salt to finish up the dressing.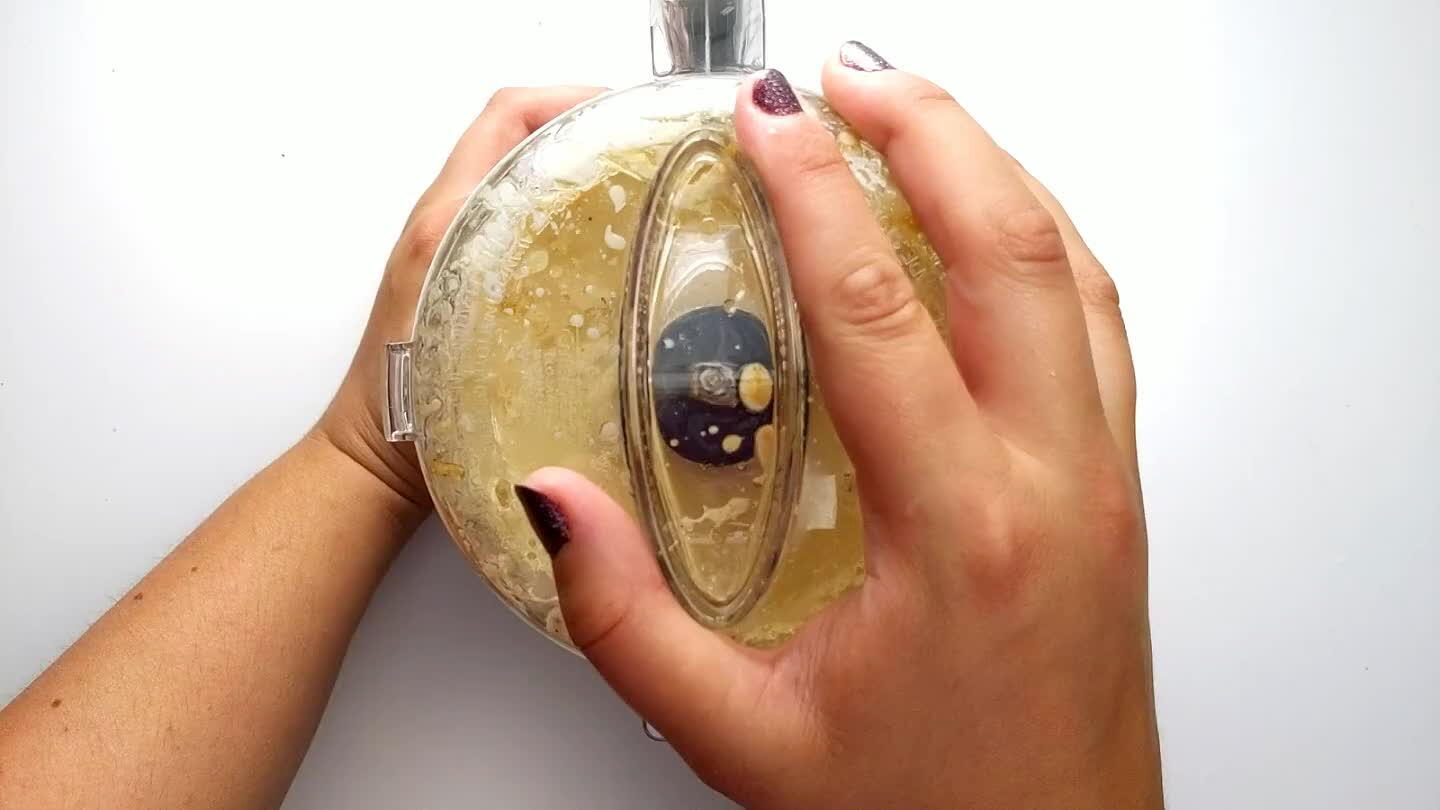 Blend one more time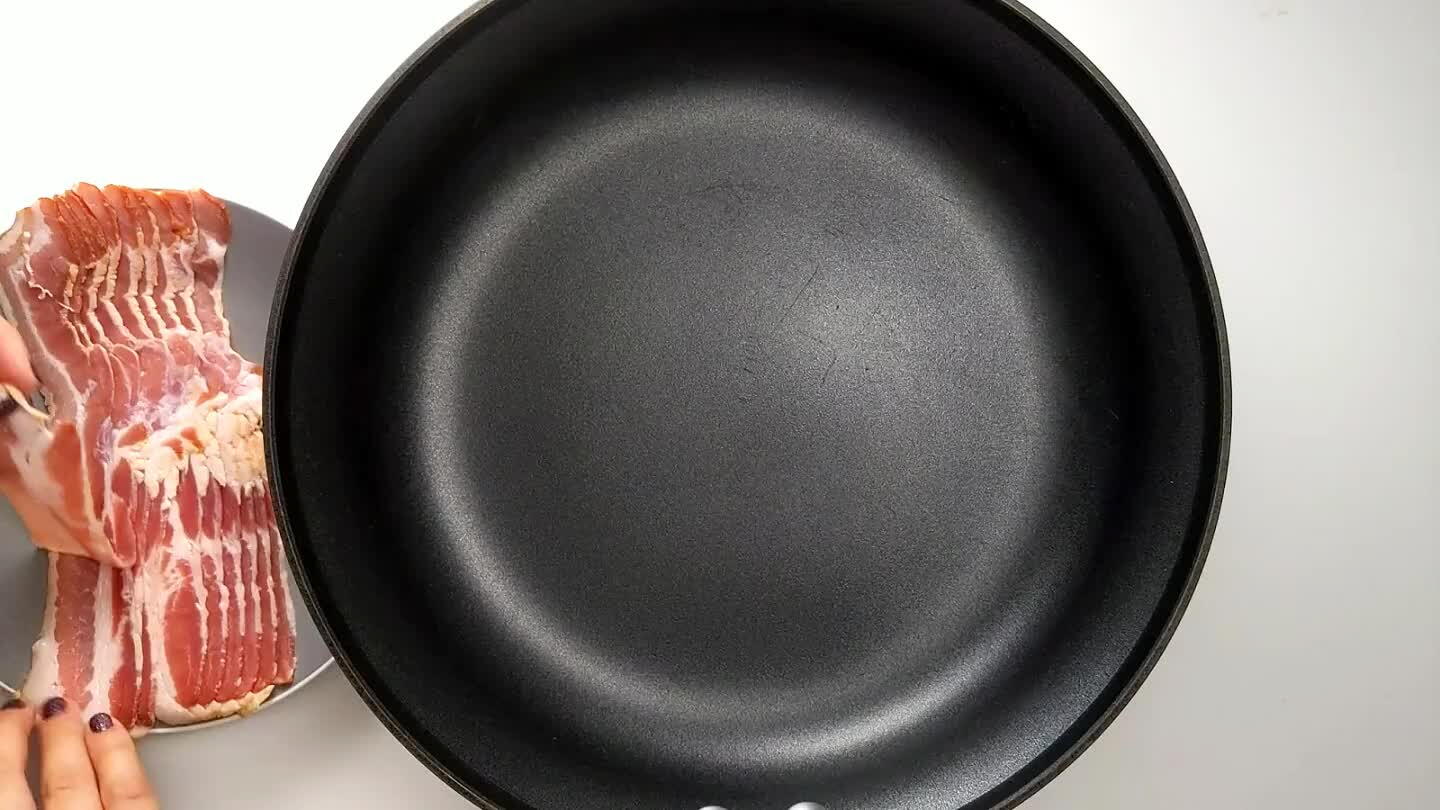 Add bacon to a cold pan and bring up to medium high heat.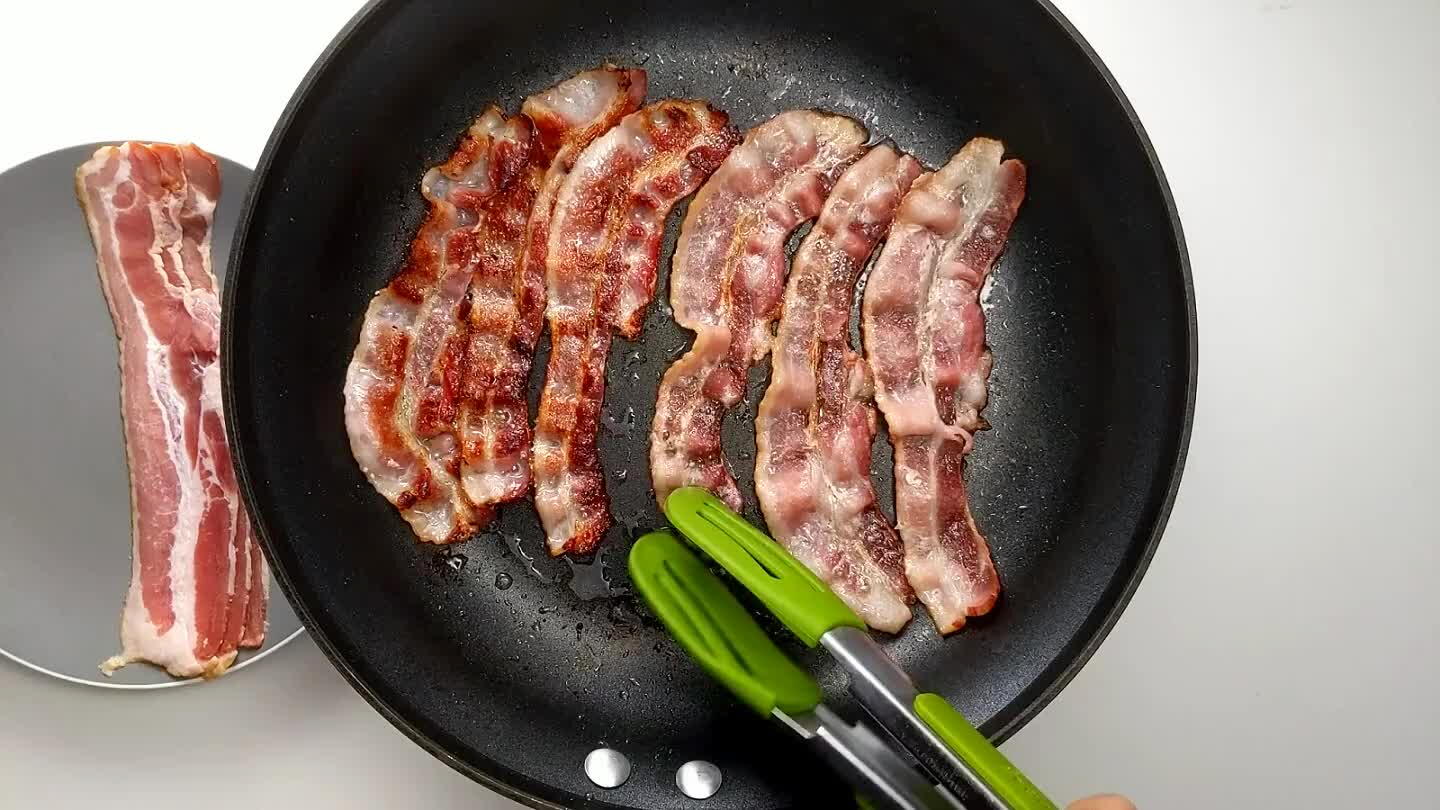 Cook on both sides until crispy and then drain on a paper towel.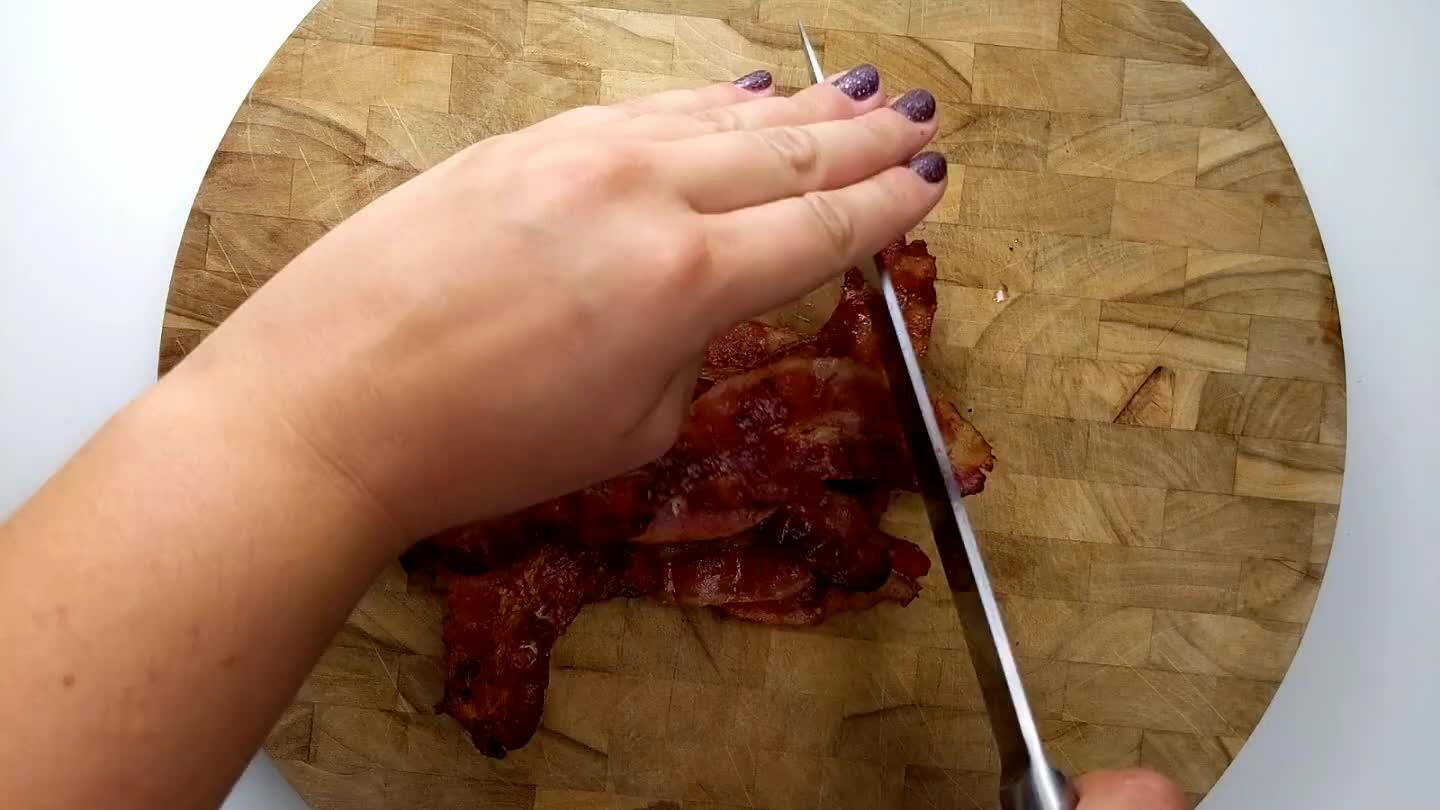 Once cooled, chop the bacon.
Cut the red onion into quarters and remove the papery skin. Leaving the root side in-tact, cut the onion into slices. Cut two times into the cut side of the onion with the knife parallel to the cutting board. Finely dice.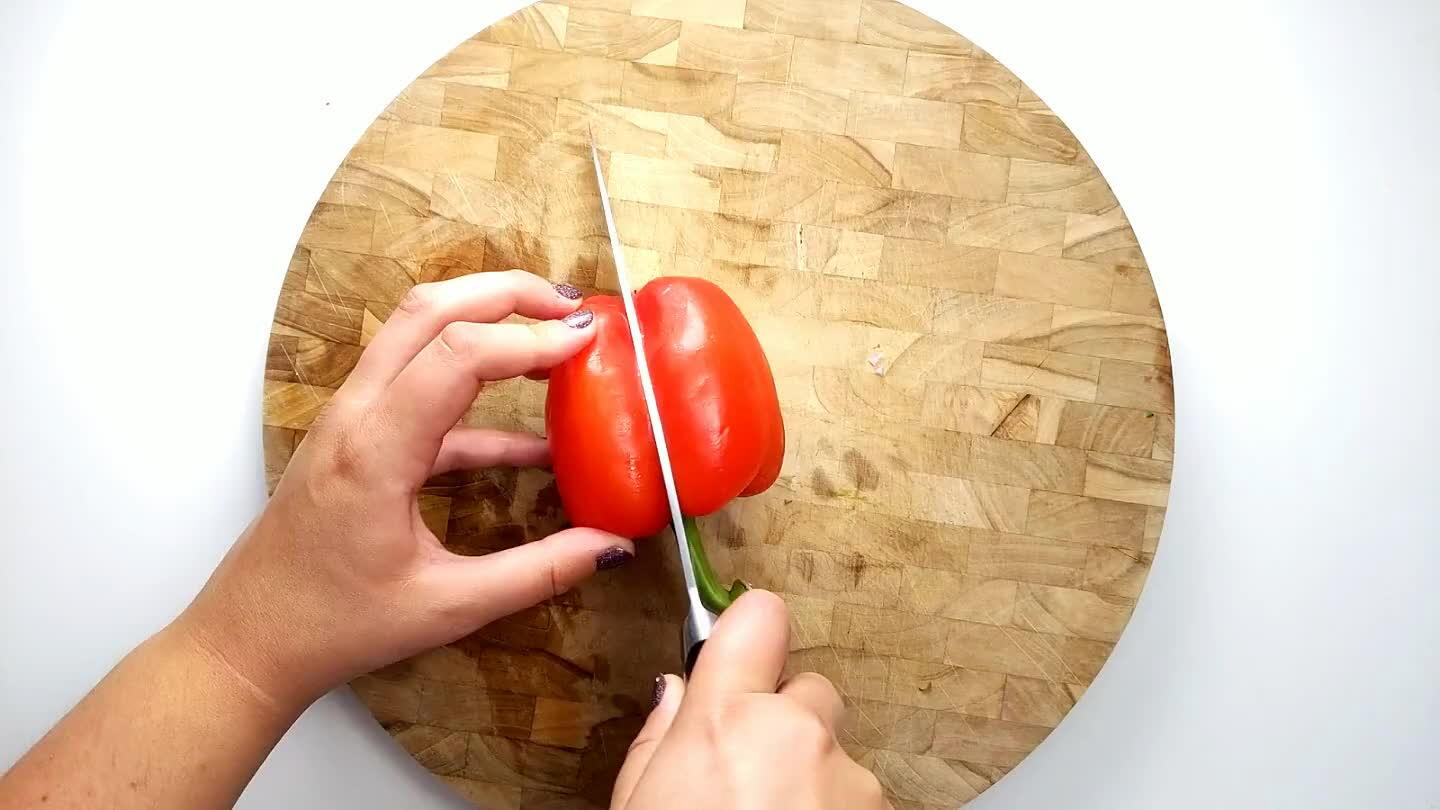 Cut the bell pepper in half and pull out the stem and seeds.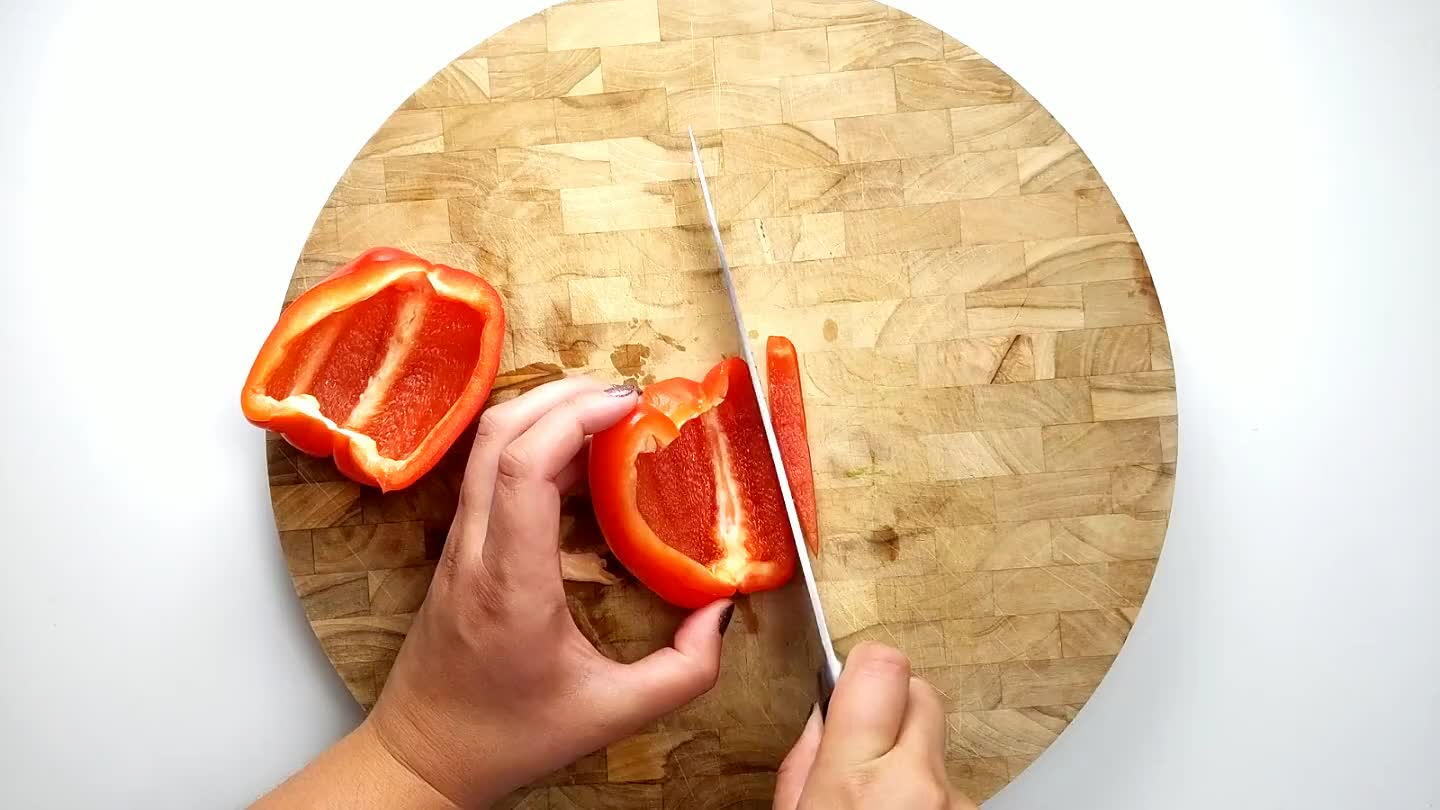 Slice the pepper into thin strips and then chop.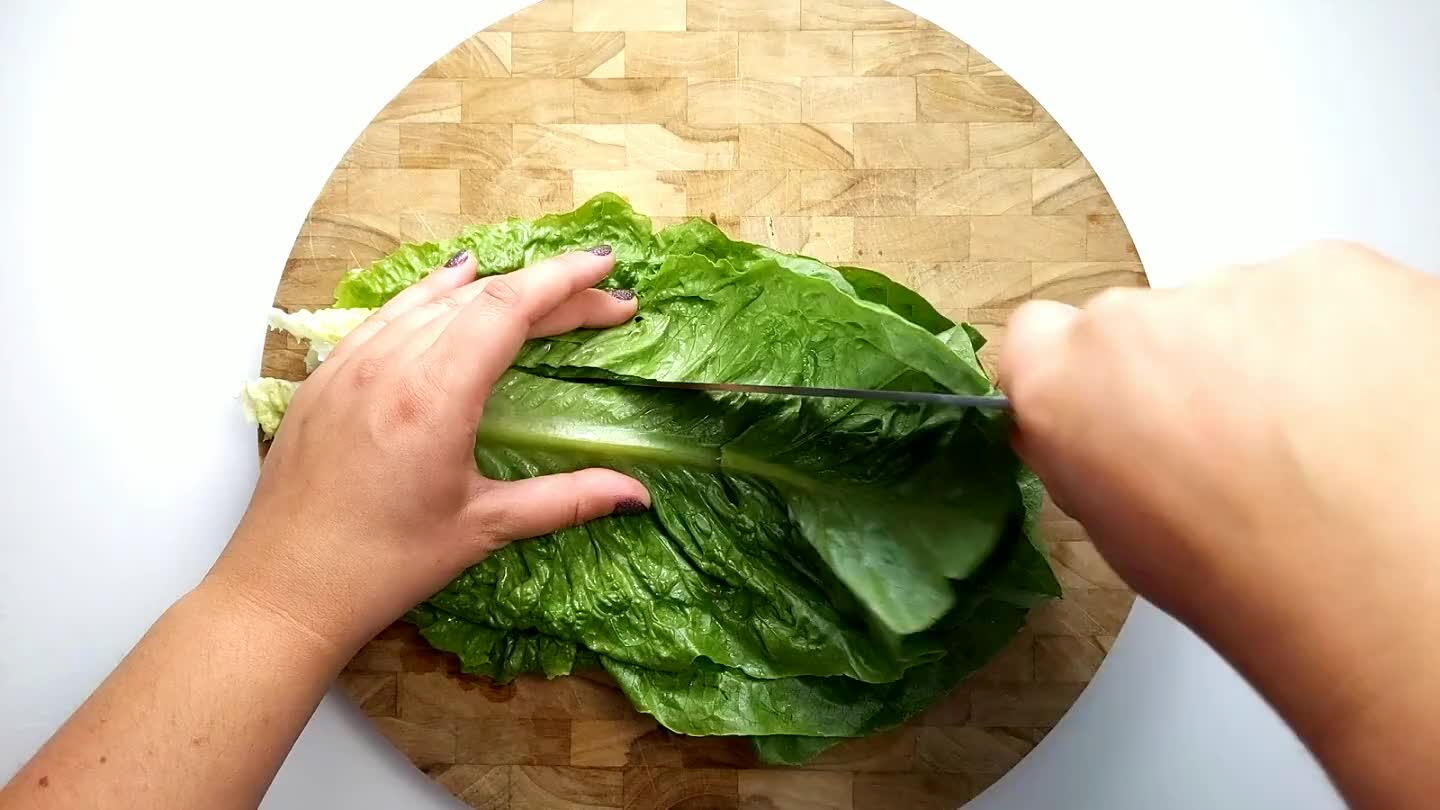 Wash and dry off the romaine leaves. Cut the leaves into 1-2 inch strips and then turn to chop into bite-sized pieces.
Pull the kale leaves off of the stem and chop into bite-sized pieces.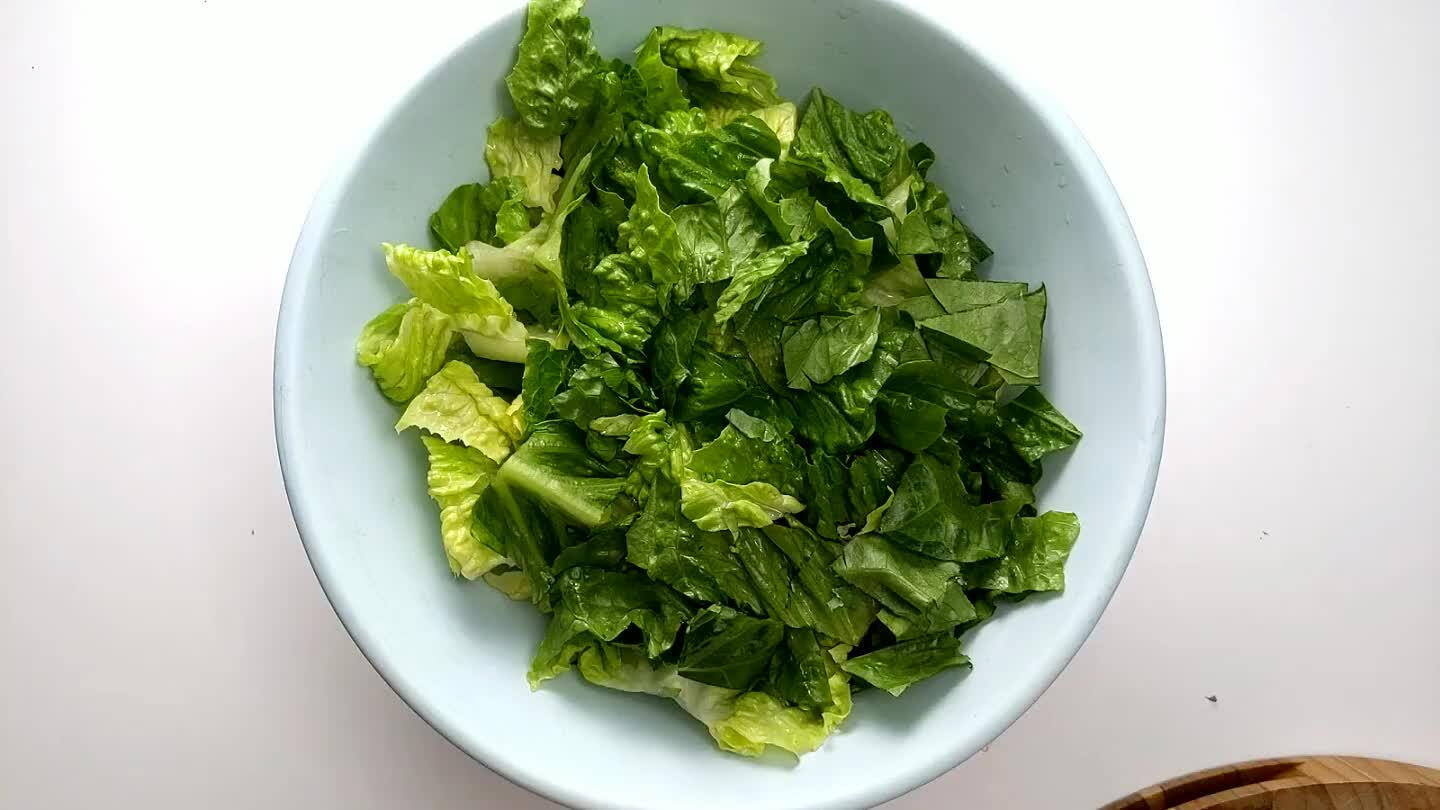 Top the romaine lettuce with chopped kale.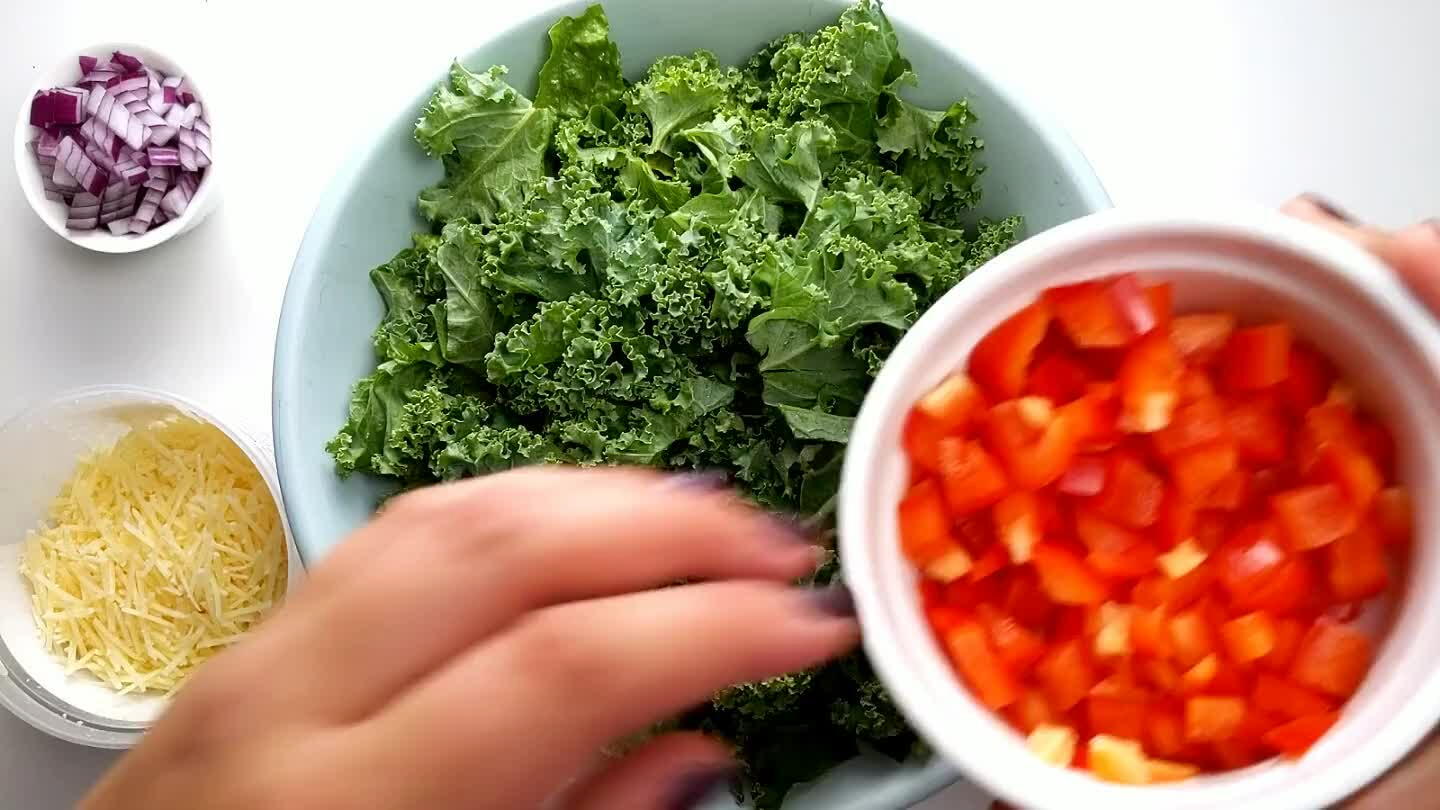 Top the kale with the diced red pepper.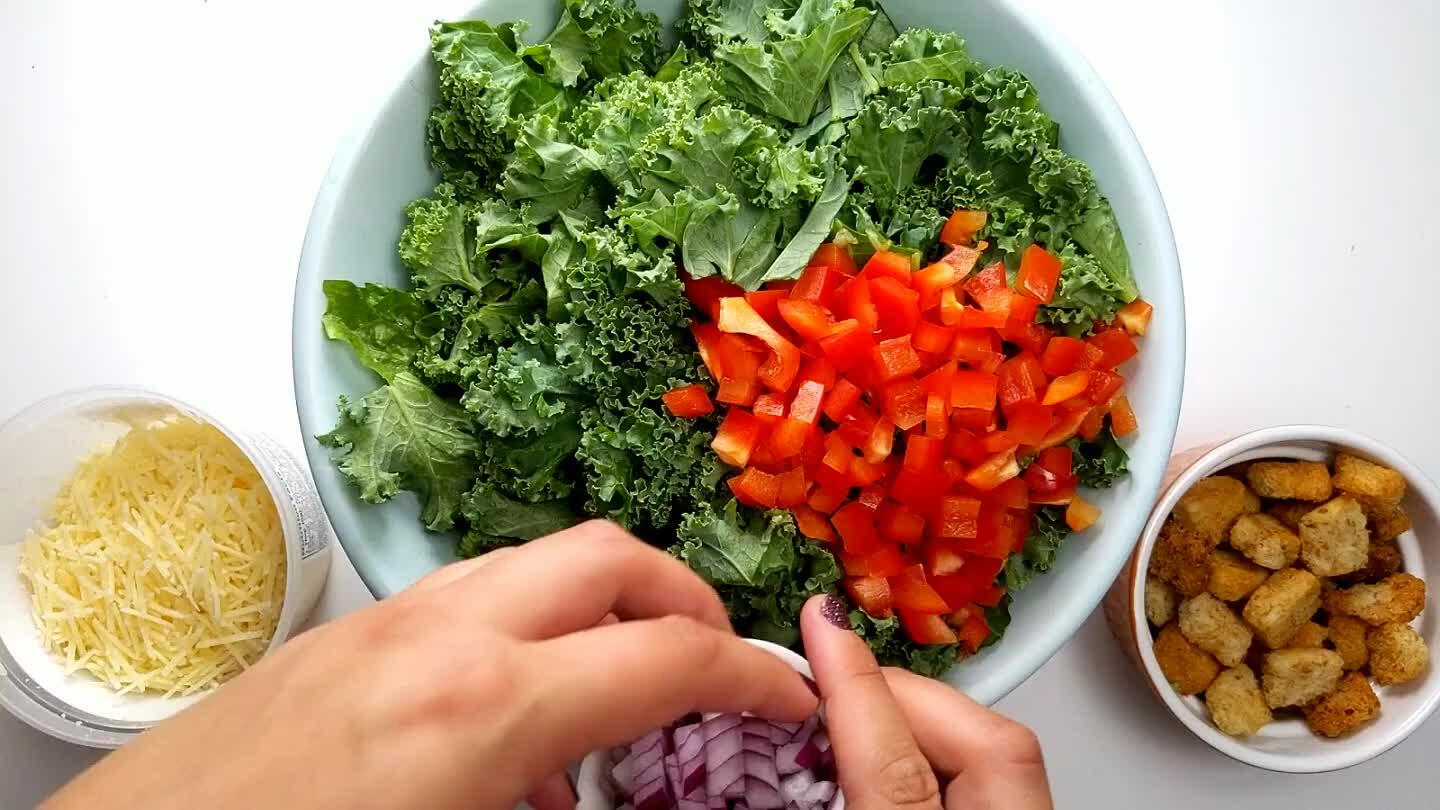 Add the diced red onion.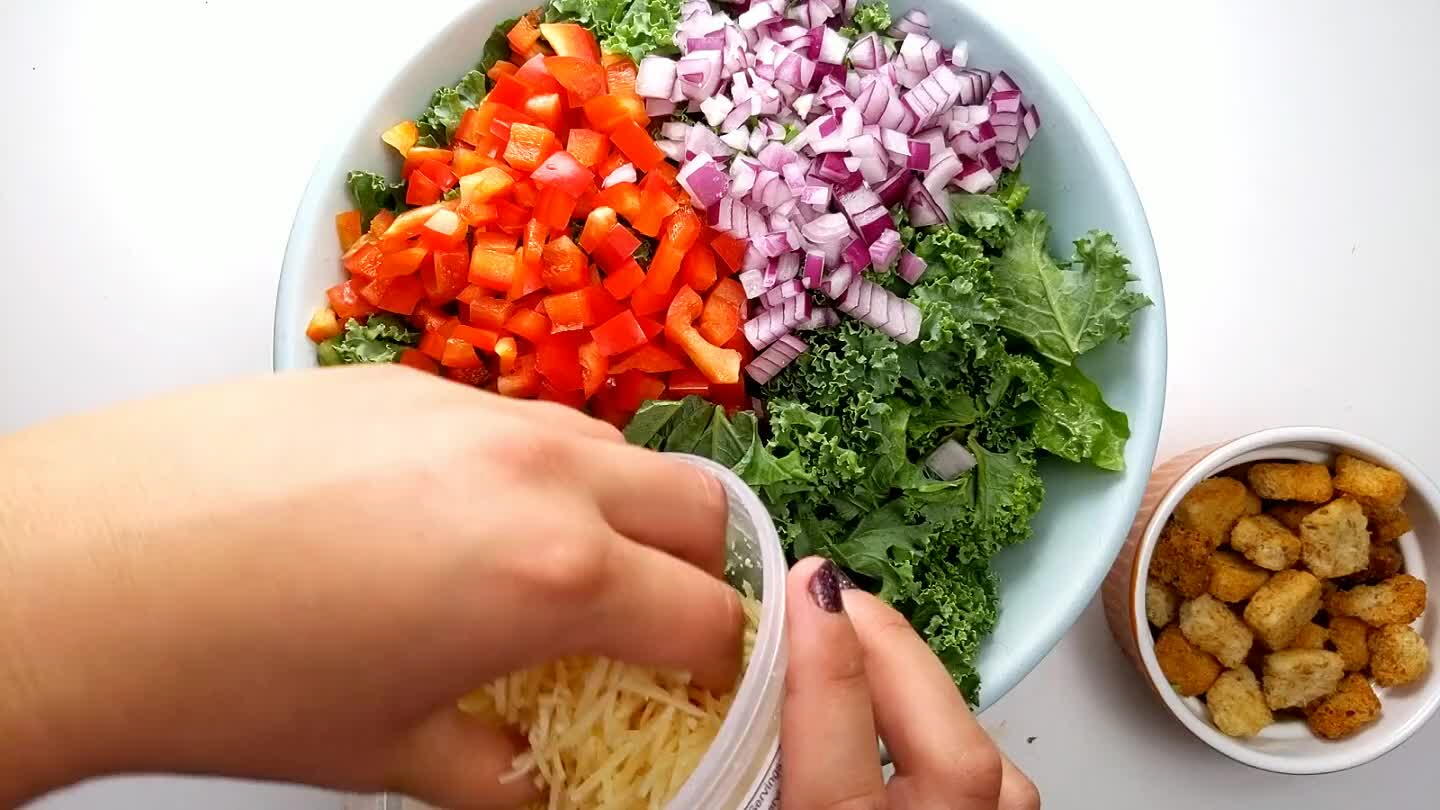 Sprinkle the grated parmesan.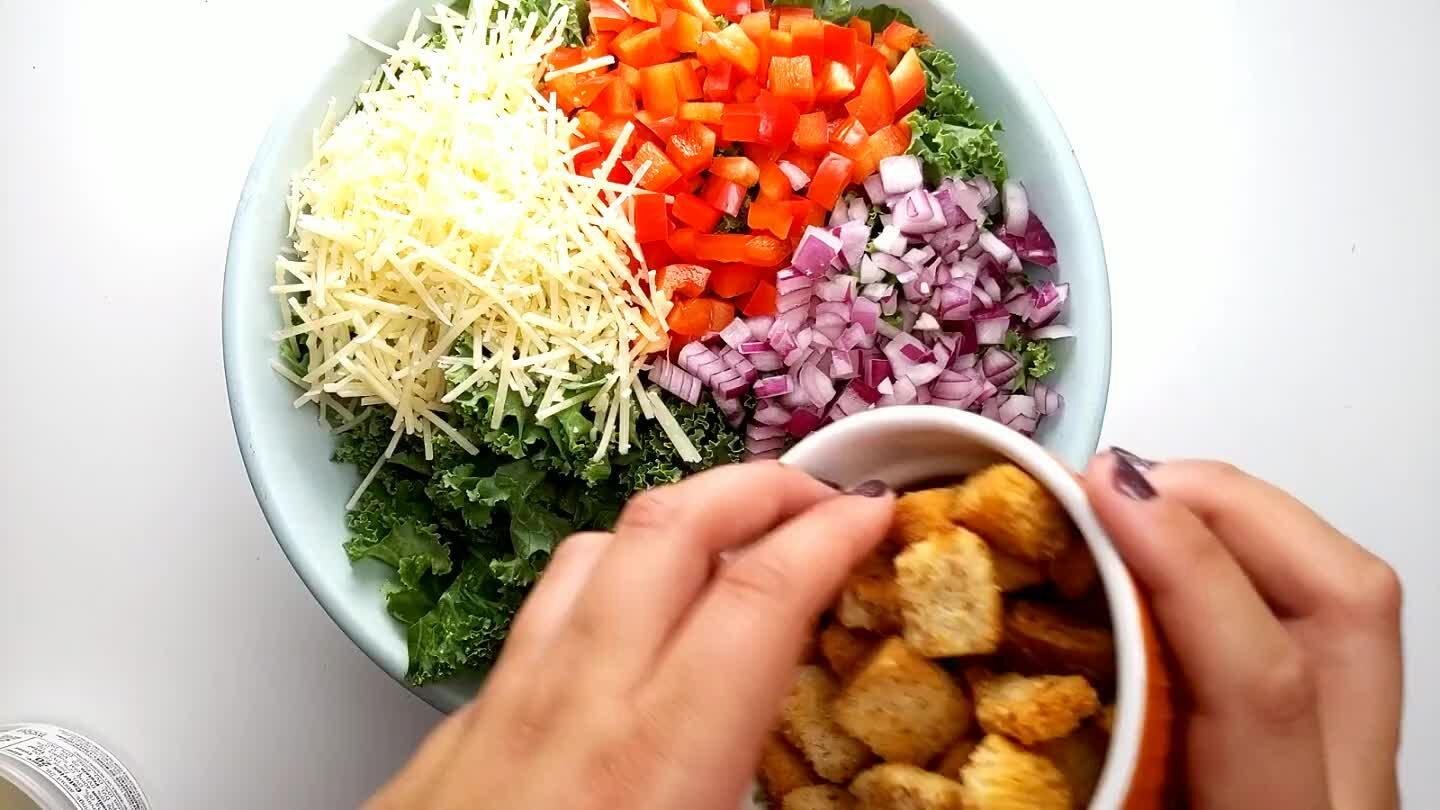 Add the croutons.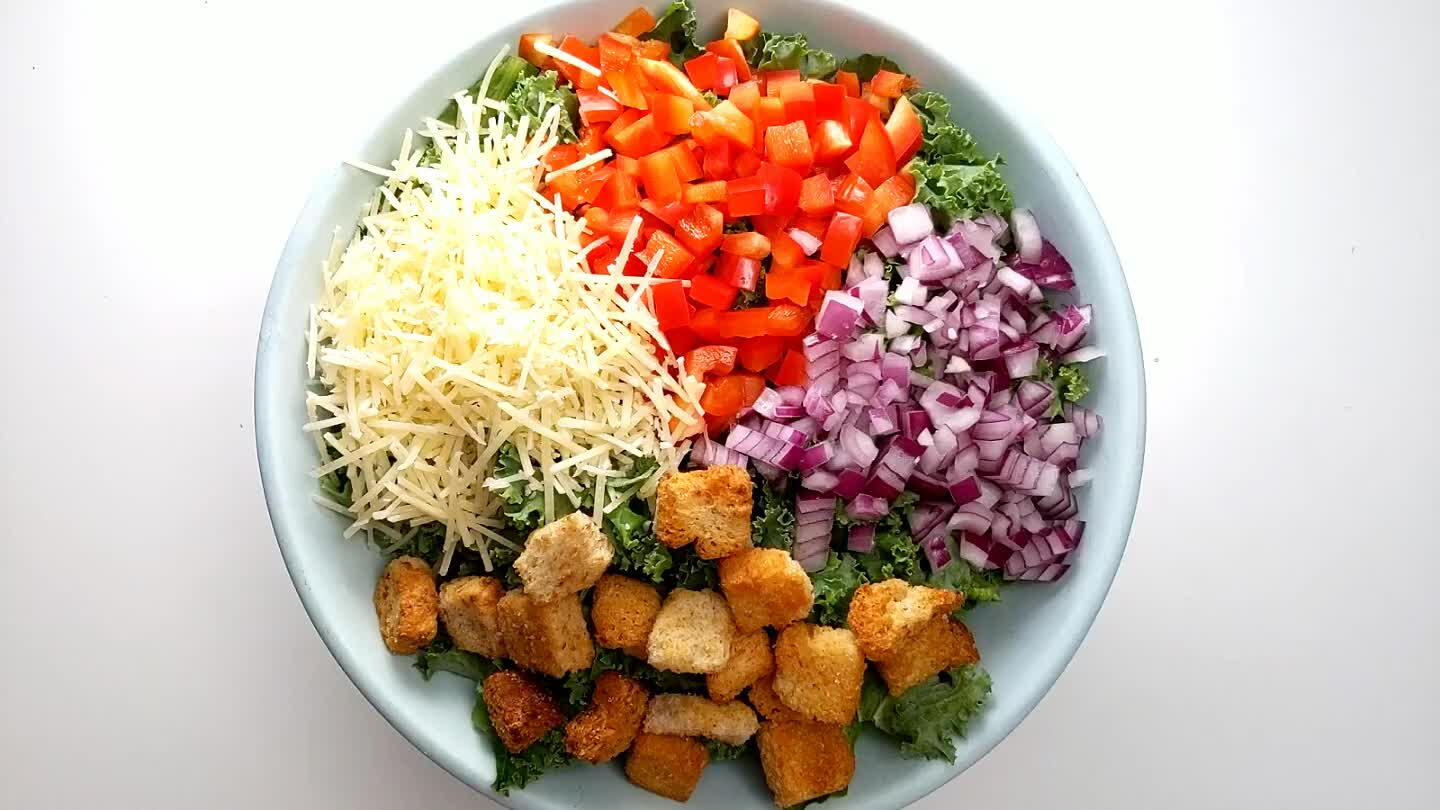 Top the salad with the chopped crispy bacon.