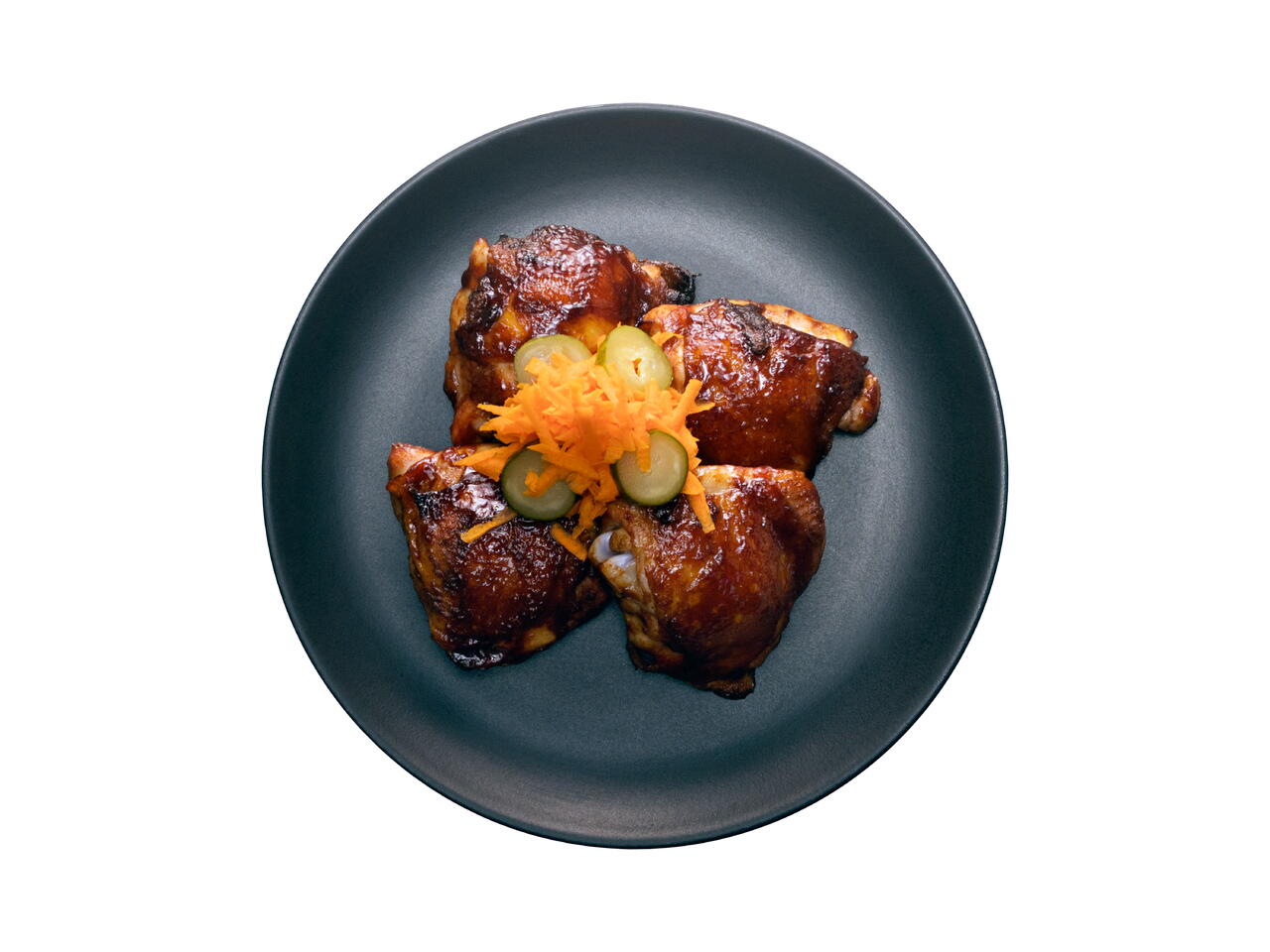 Recipe video made by Ryan
Published on 06/10/2020, viewed by 1828 , 0 Comments
4 portions
60m
Barbecue chicken recipes are kinda dime a dozen. This one is special enough to write home about. Spiced sugar rub with a cider-based glaze.
What you will need
The Rub
1 Tbsp Kosher Salt
1 tsp Ground Cumin
1 Tbsp Light Brown Sugar
1 tsp Garlic Powder
1 Tbsp Smoked Paprika
2 lb Chicken Thighs
The Glaze
1/4 cup Honey
2 Tbsp Apple Cider Vinegar
1 Tbsp Worcestershire sauce
1 Tbsp Tomato Paste
(Nutritional facts 313 calories, 18.79 g fat, 20.65 g carbohydrates, 15.89 g protein, 72 mg cholesterol, 700 mg sodium)
How to cook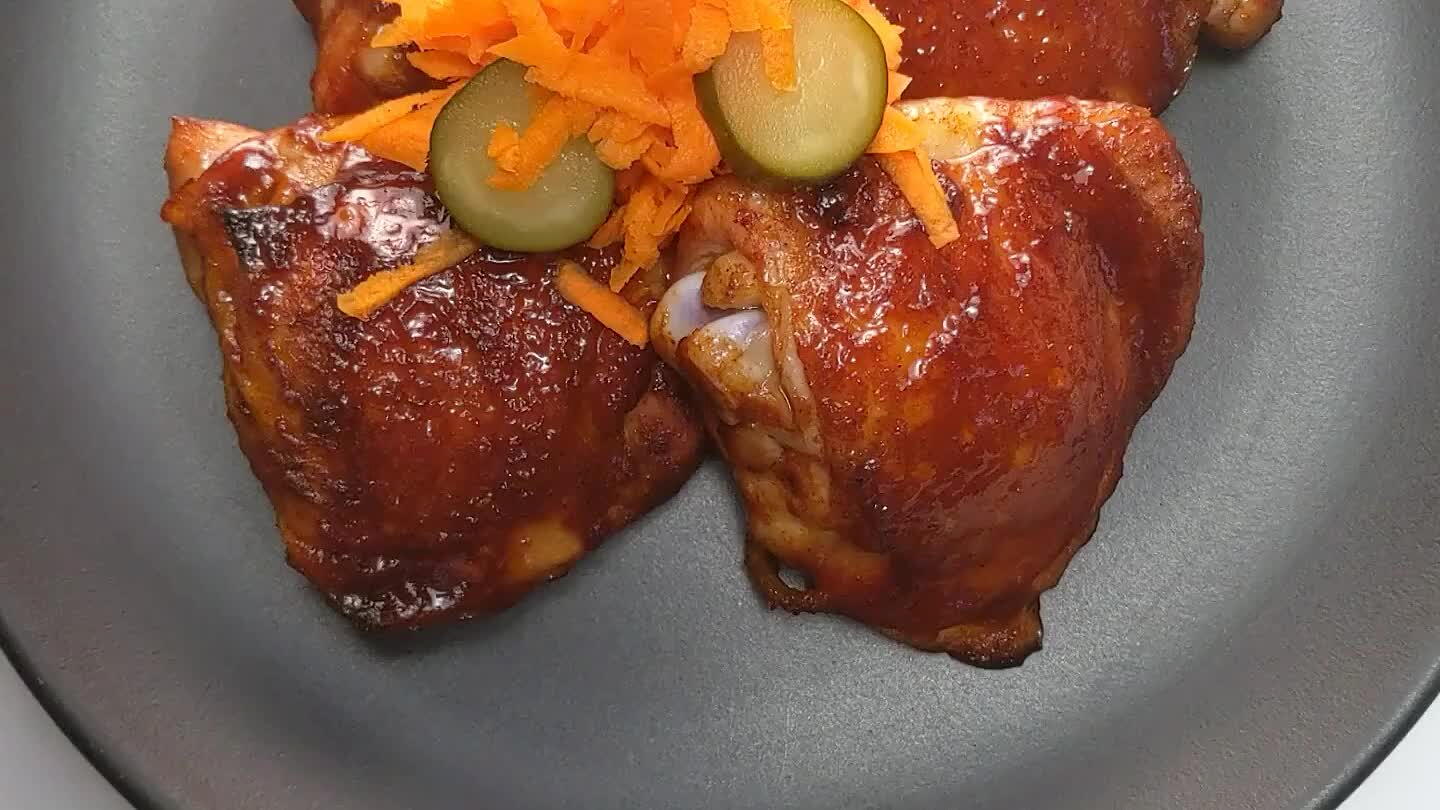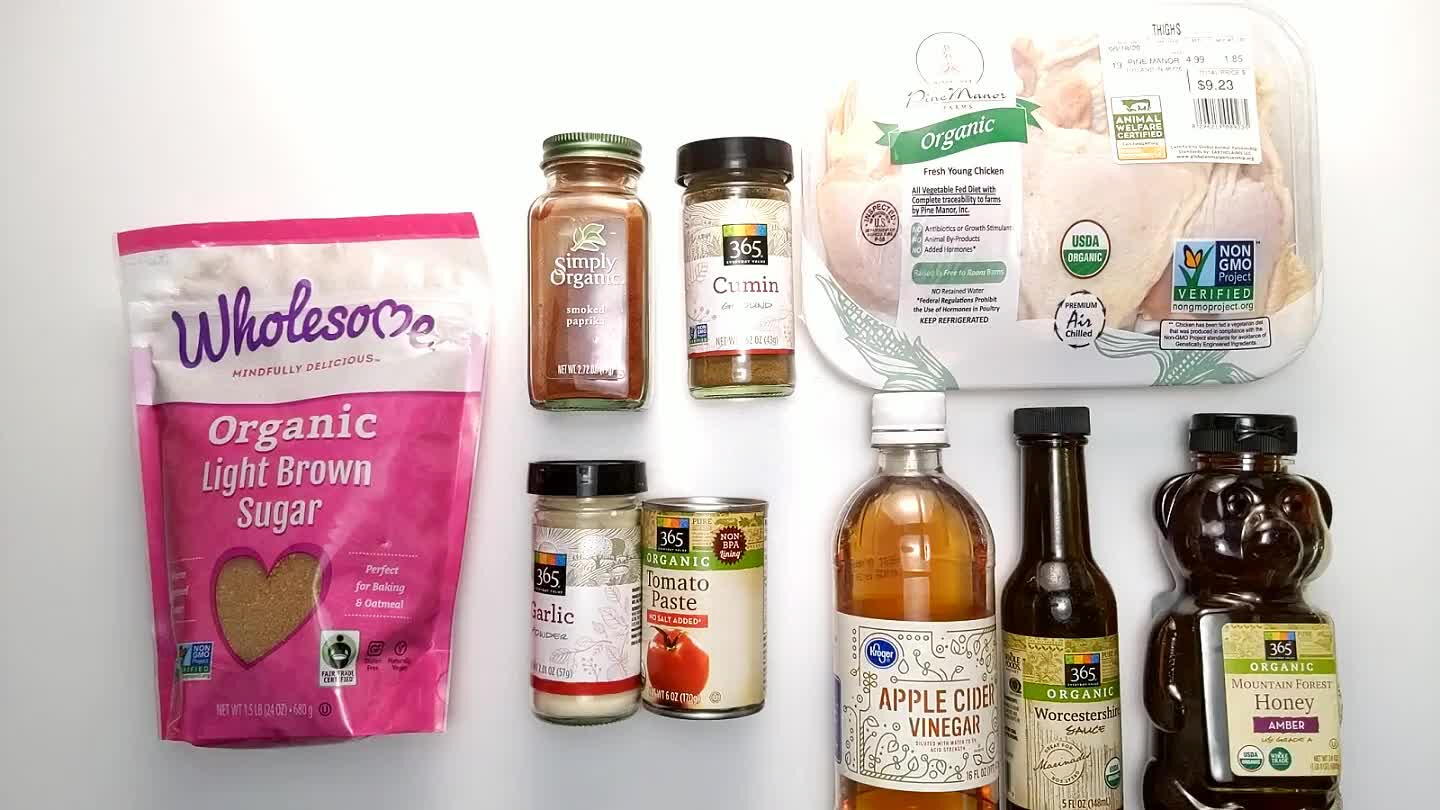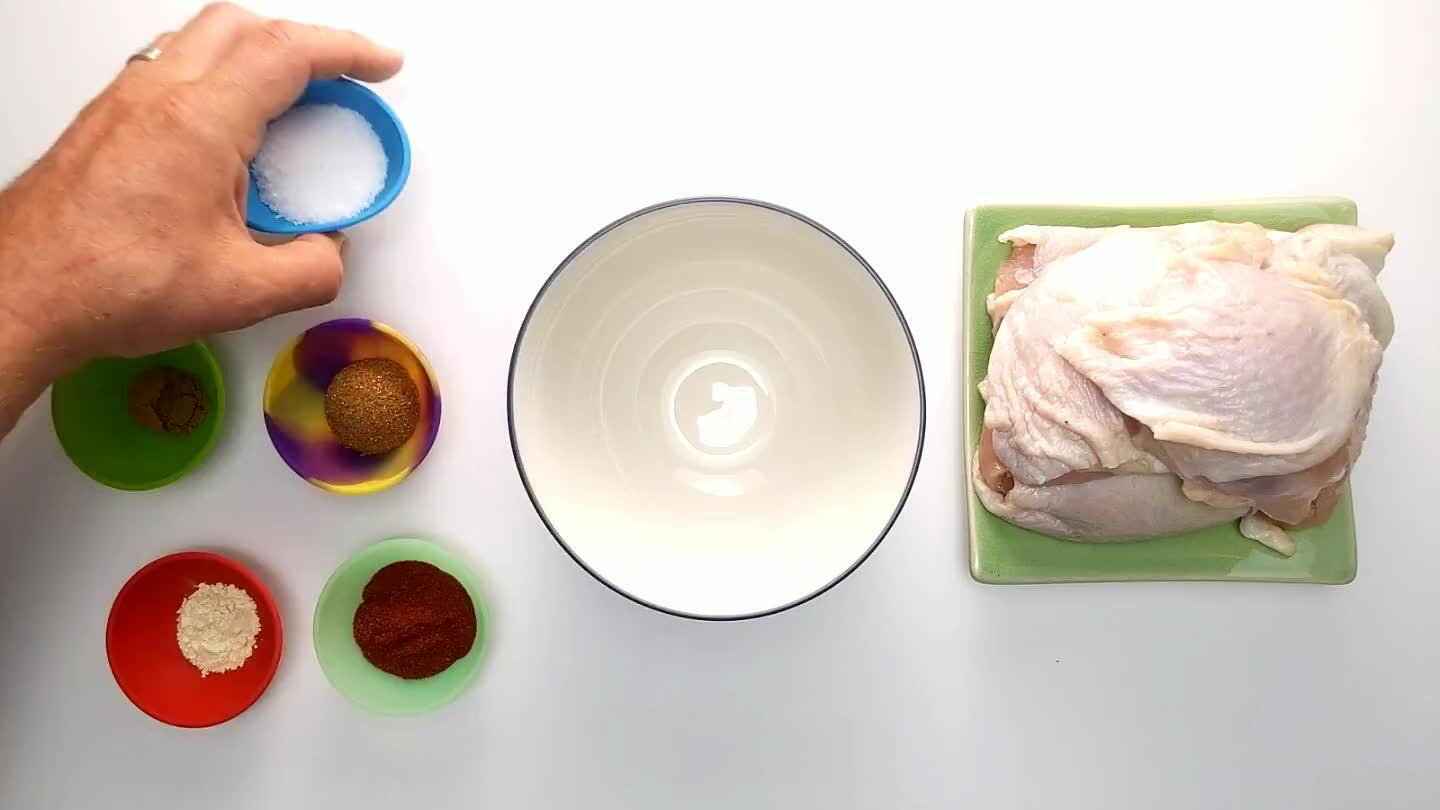 Start by making the rub. Place the salt in a small bowl.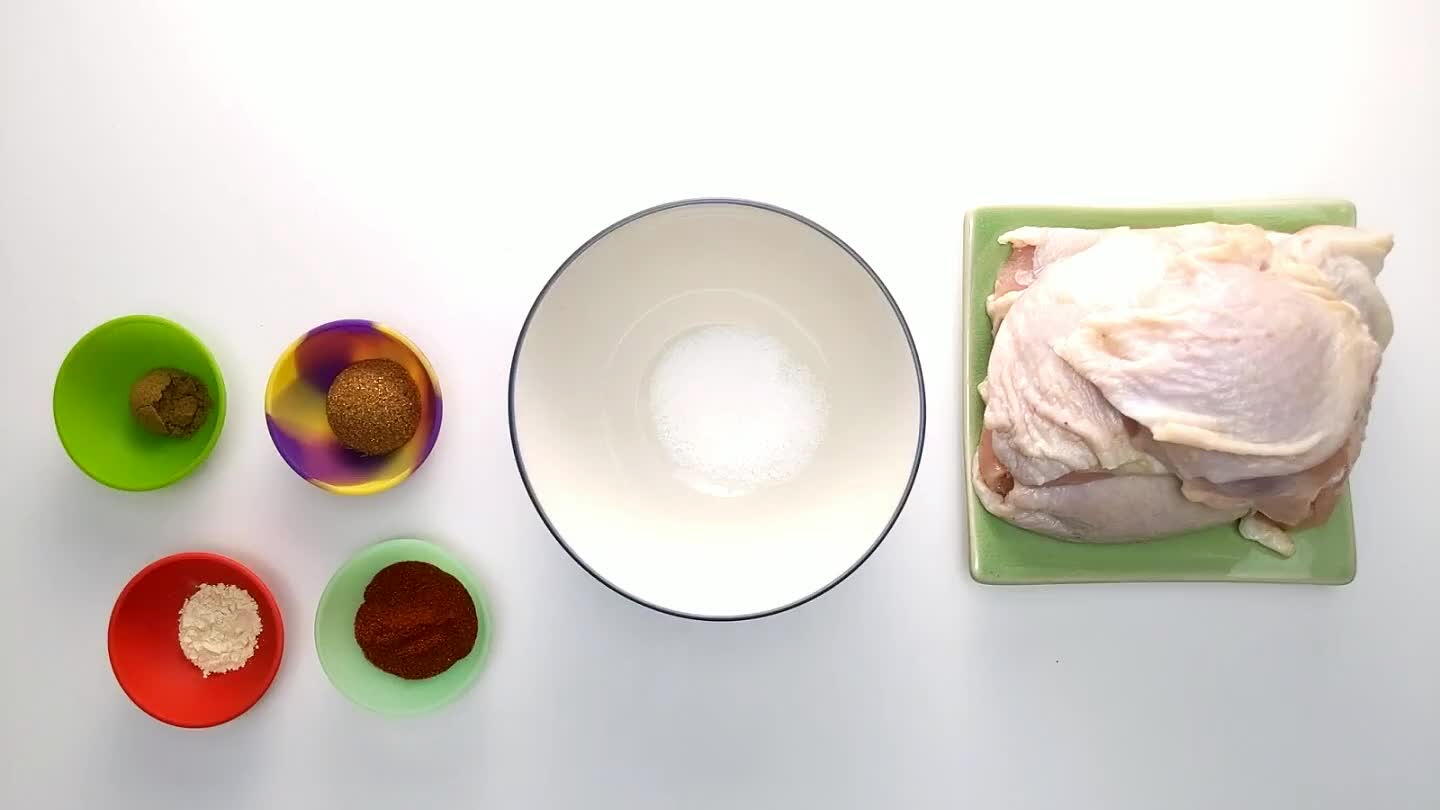 Add the ground cumin.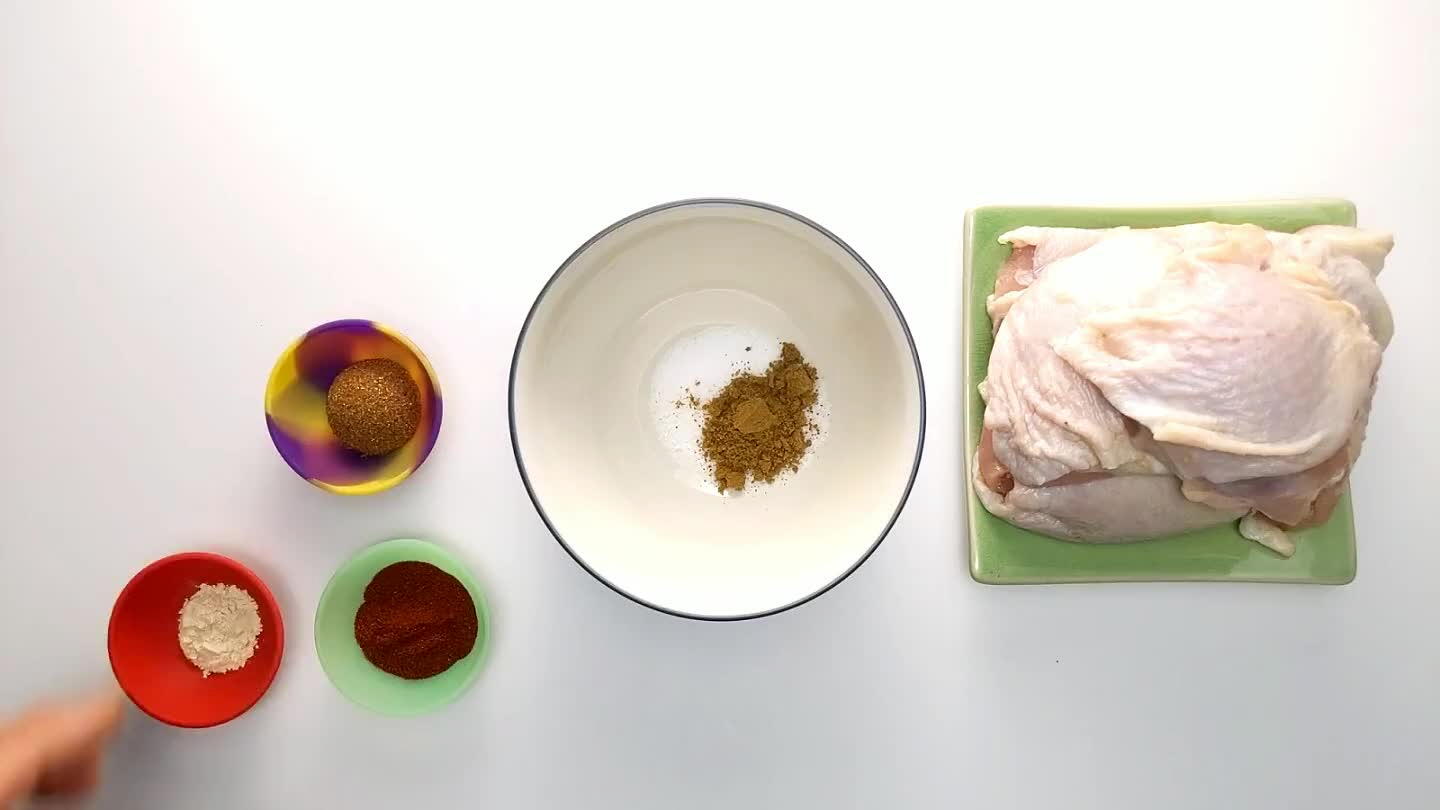 Add the light brown sugar.
Add the garlic powder.
Add the smoked paprika.
Coat the chicken thighs generously with the rub.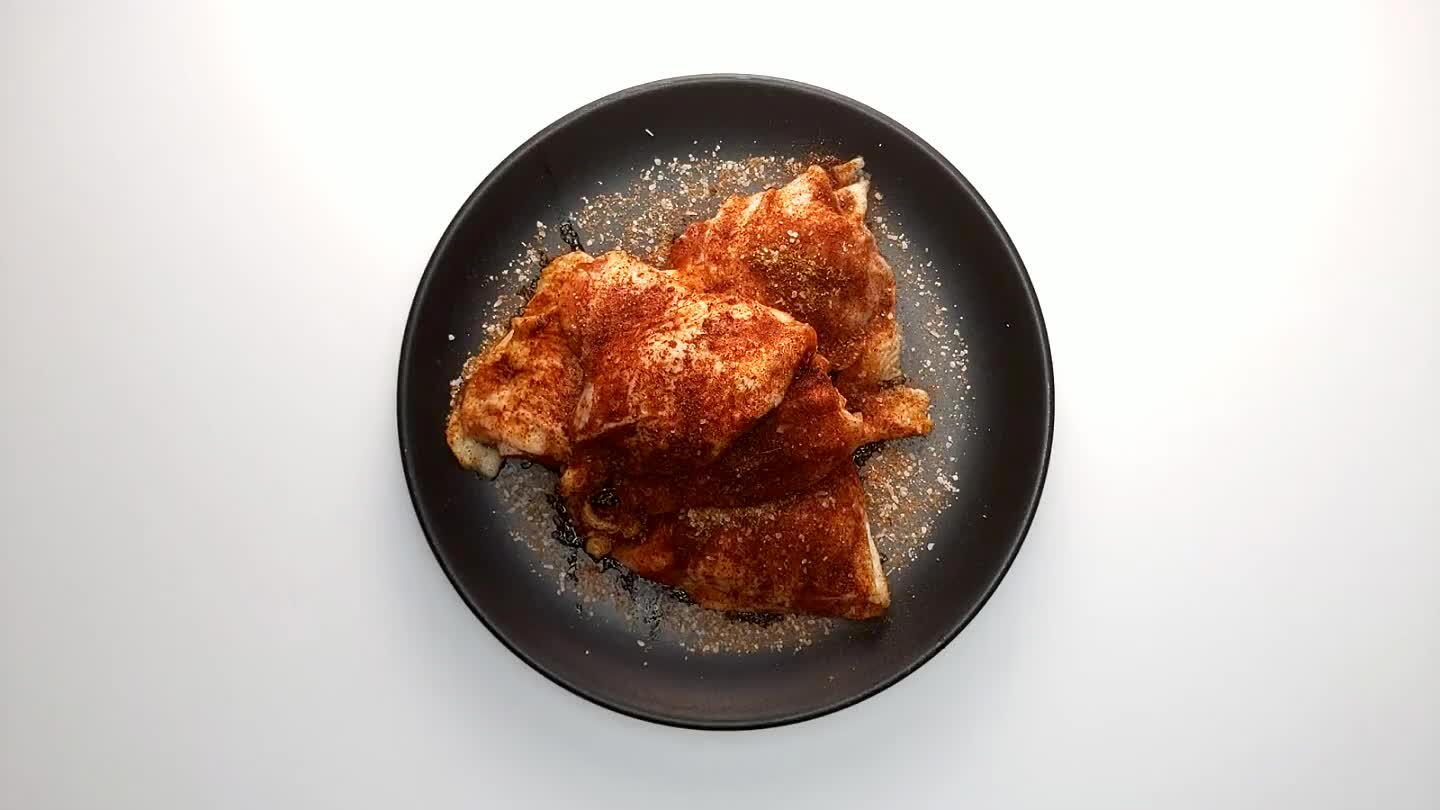 Set aside the chicken thighs to cure in the fridge until ready to cook. I recommend curing overnight, but you're in a hurry, you can get cooking immediately and still end up with great results.
In a separate bowl, we'll get the glaze going. Start with the honey.
Add the apple cider vinegar.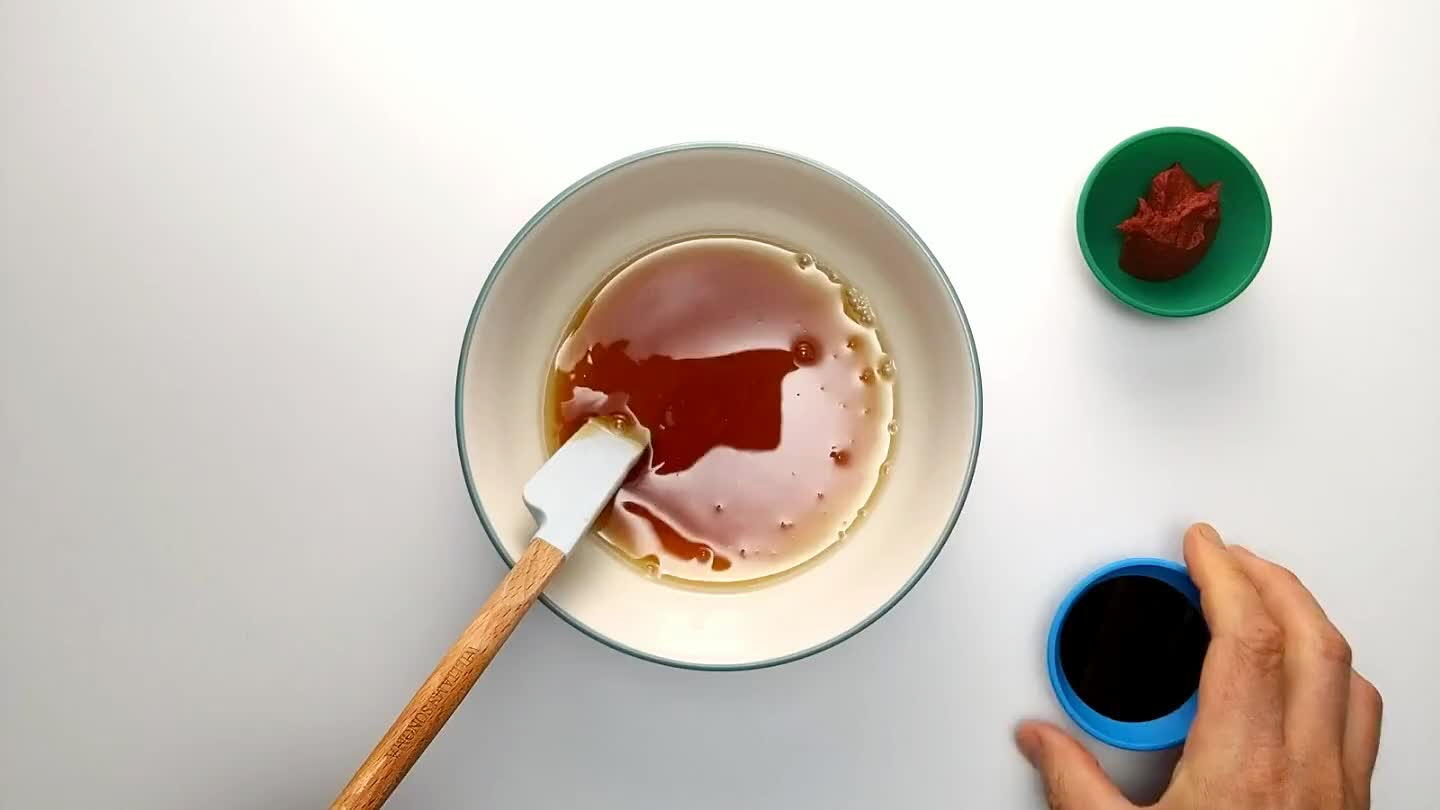 Add the worcestershire sauce.
Add the tomato paste and mix well. You may need a whisk to get it mixed evenly.
Once you're ready to cook, coat the chicken thighs in glaze.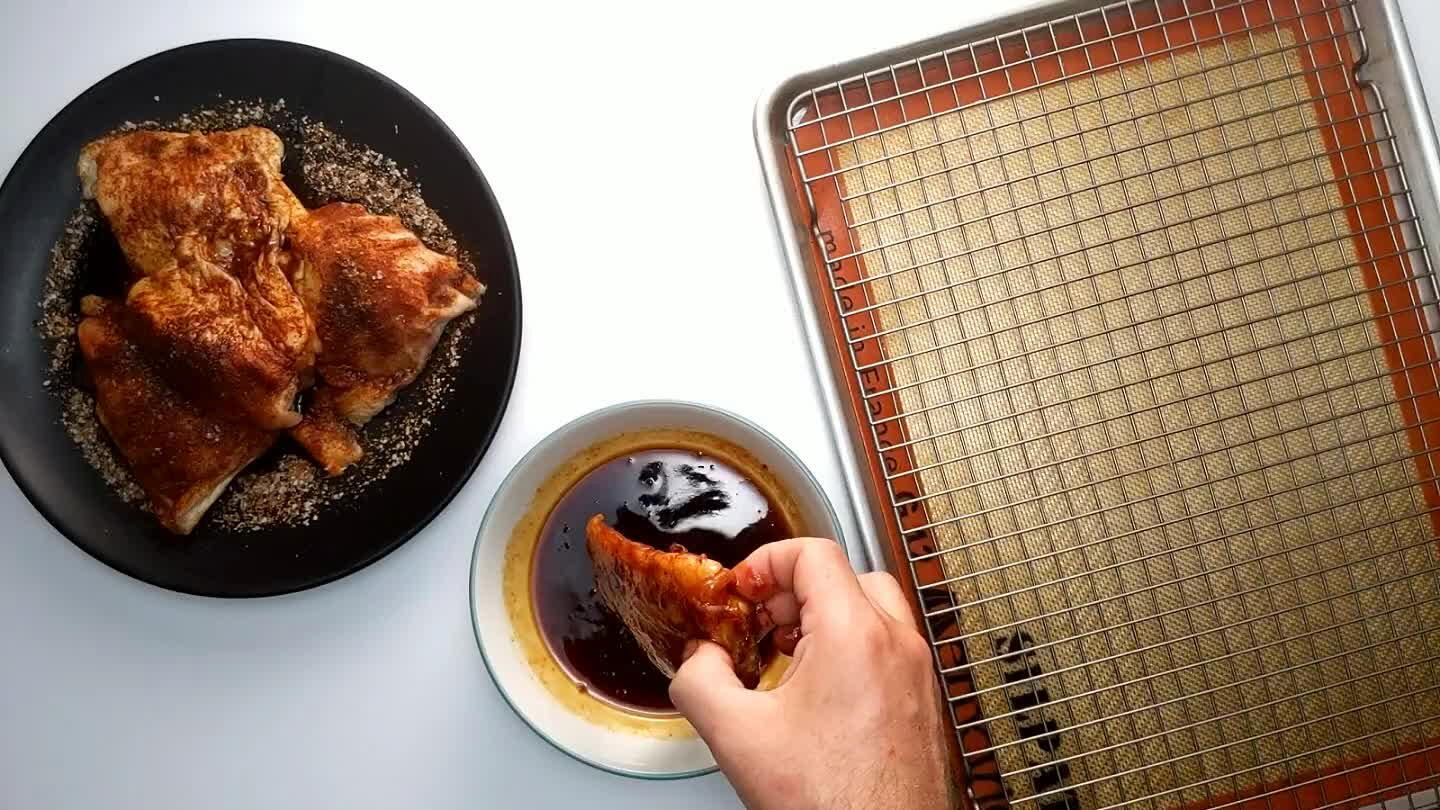 Set aside on a tray, reserving any leftover glaze. You have a choice here. Obviously, barbecue chicken would call for a barbecue, but these really roast well too. If you're planning on roasting, preheat the oven to 450°F. A rack will improve airflow. Lining the pan will help avoid a lot of cleanup.
For oven cooking, just place the tray in the oven for about 25 minutes. I recommend re-glazing about halfway through cooking. On a grill, start with the skin down and baste with the glaze periodically throughout cooking. In either case, final internal temperature should be above 165°F, the FDA recommended internal temperature for poultry.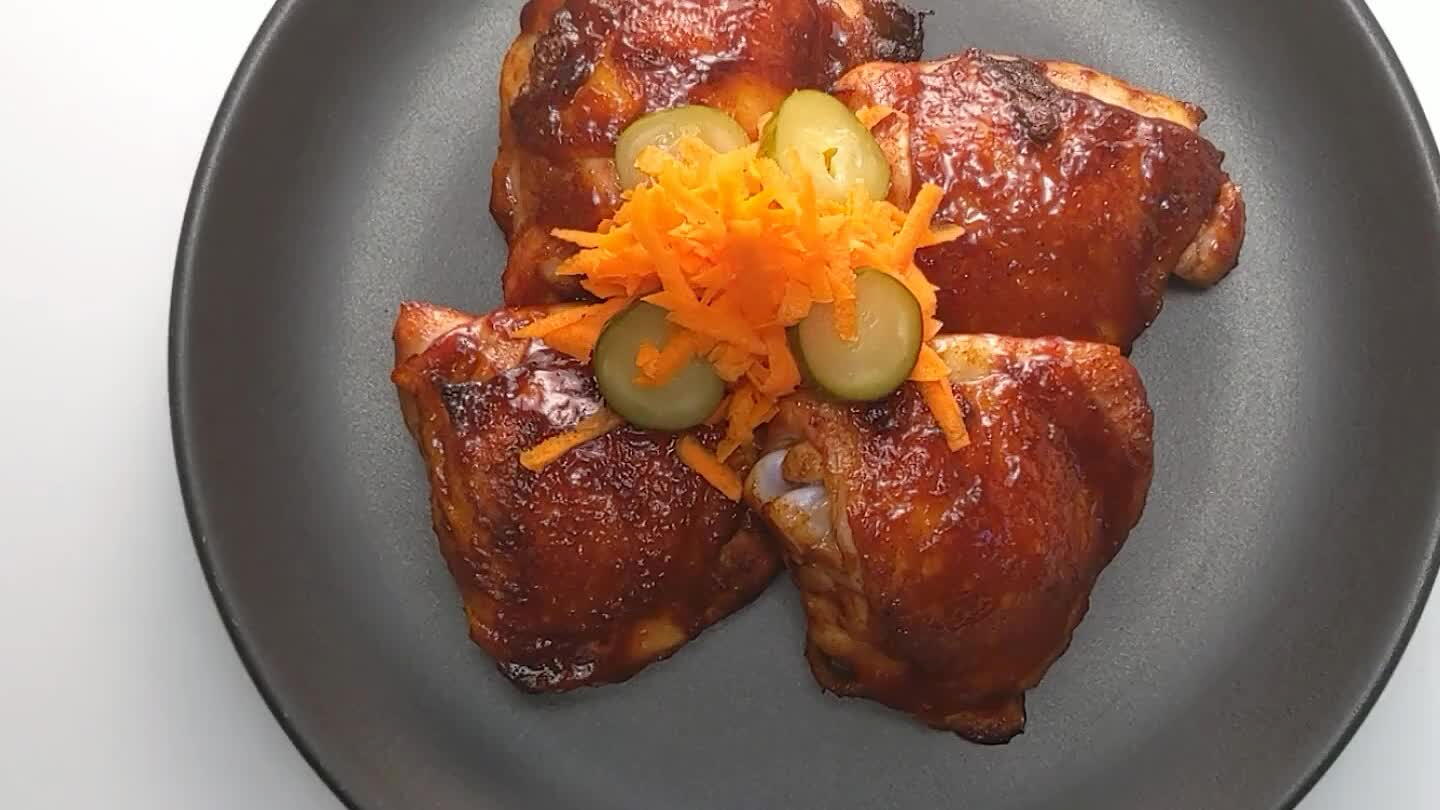 Comments