Brown Butter Gnocchi with Asparagus and Proscuitto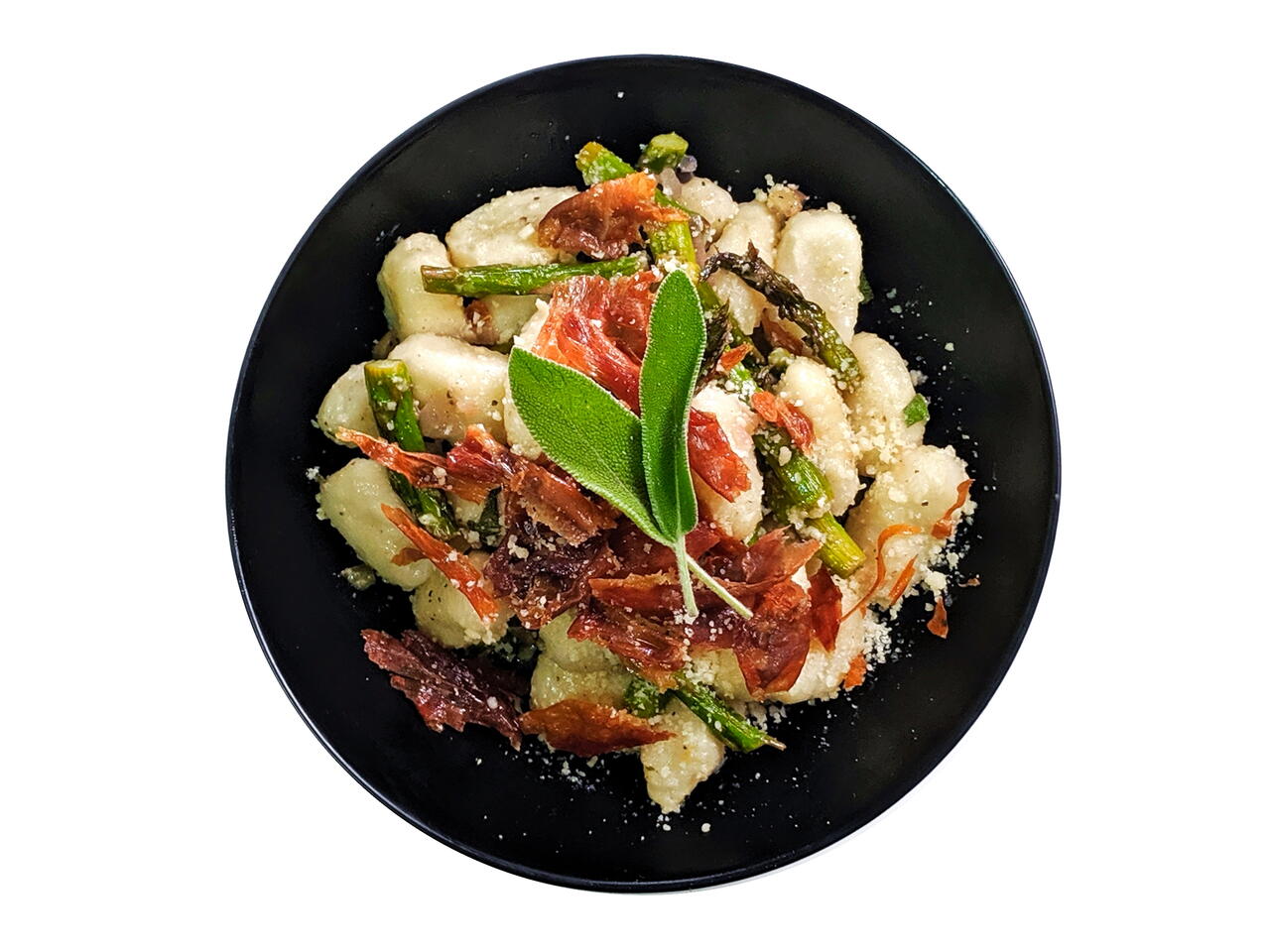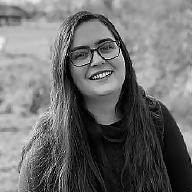 Recipe video made by Michelle
Published on 10/22/2019, viewed by 2050 , 0 Comments
2 portions
30m
Gnocchi is a type of pasta that is made with potato and flour and formed into a small dumpling that is tender and flavorful. Crispy Proscuitto, browned butter and sage is a perfect topping for this pillowy potato gnocchi.
What you will need
2 ounces Prosciutto
1 bunch Asparagus
2 tsp Olive Oil
1 pound Gnocchi
6 Tbsp Butter
1 Shallot
.5 oz Fresh Sage
1/4 tsp Black Pepper
1/4 tsp Salt
1/2 Lemon
1/4 cup grated Parmesan Cheese, optional
(Nutritional facts 226 calories, 17.81 g fat, 12.51 g carbohydrates, 5.82 g protein, 45 mg cholesterol, 382 mg sodium)
How to cook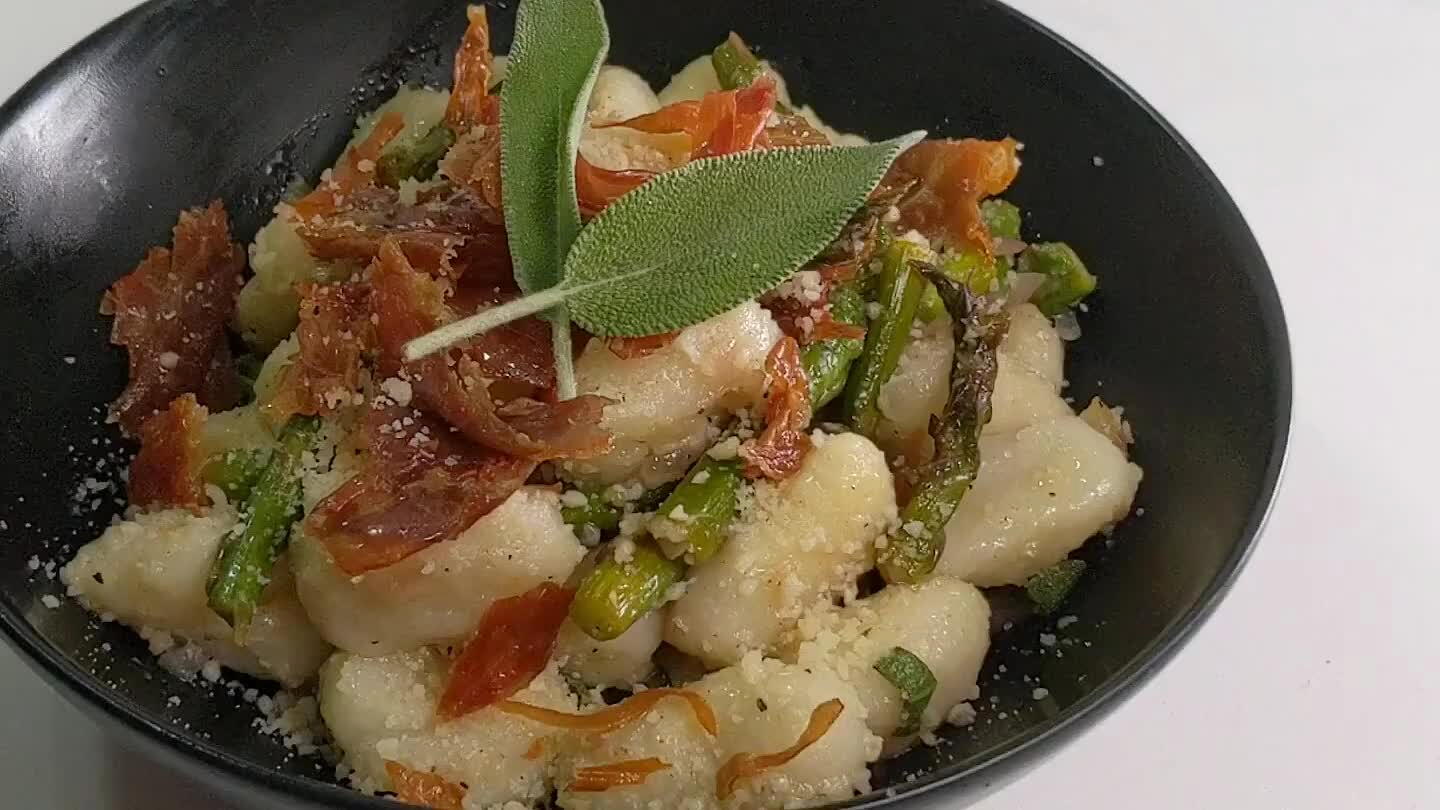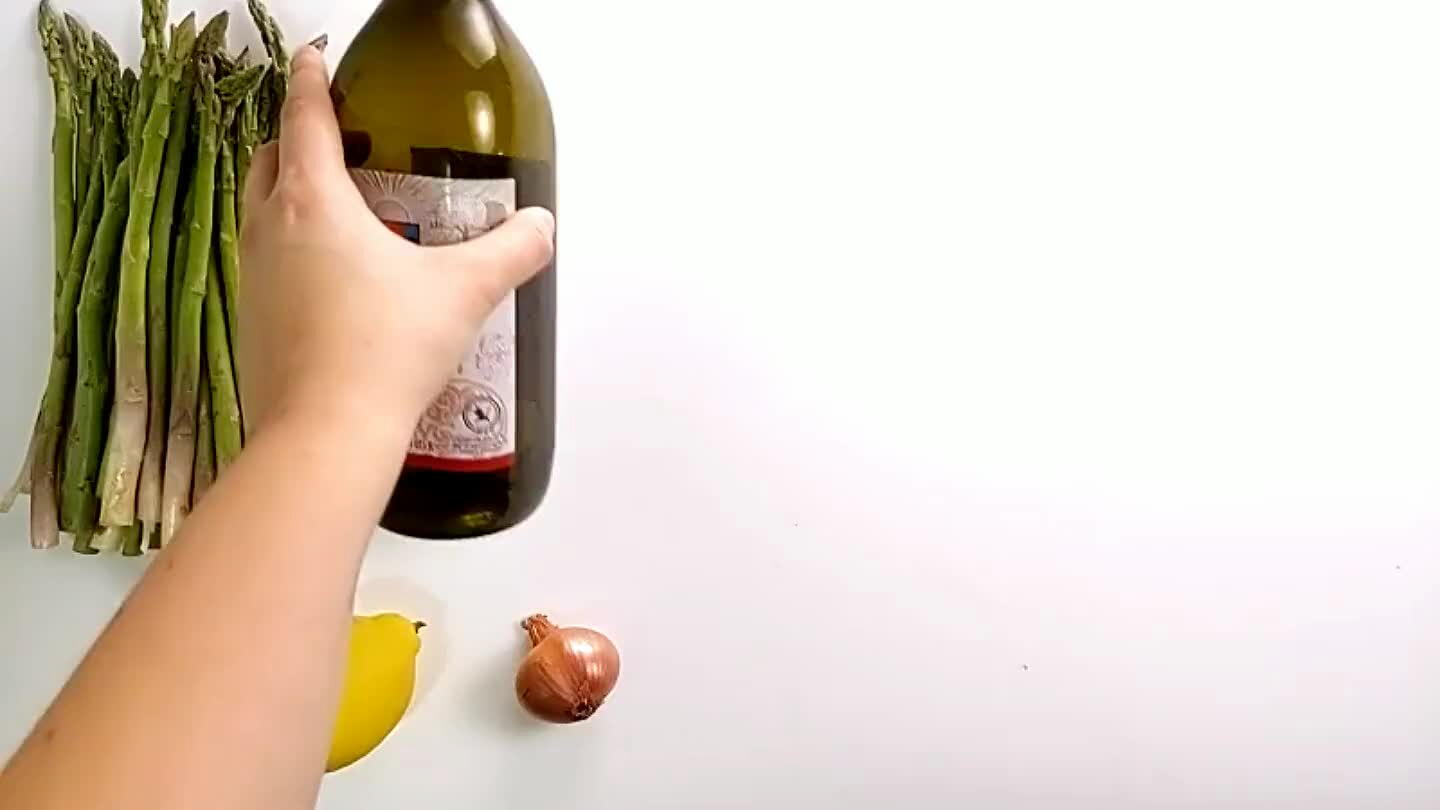 Gather all ingredients.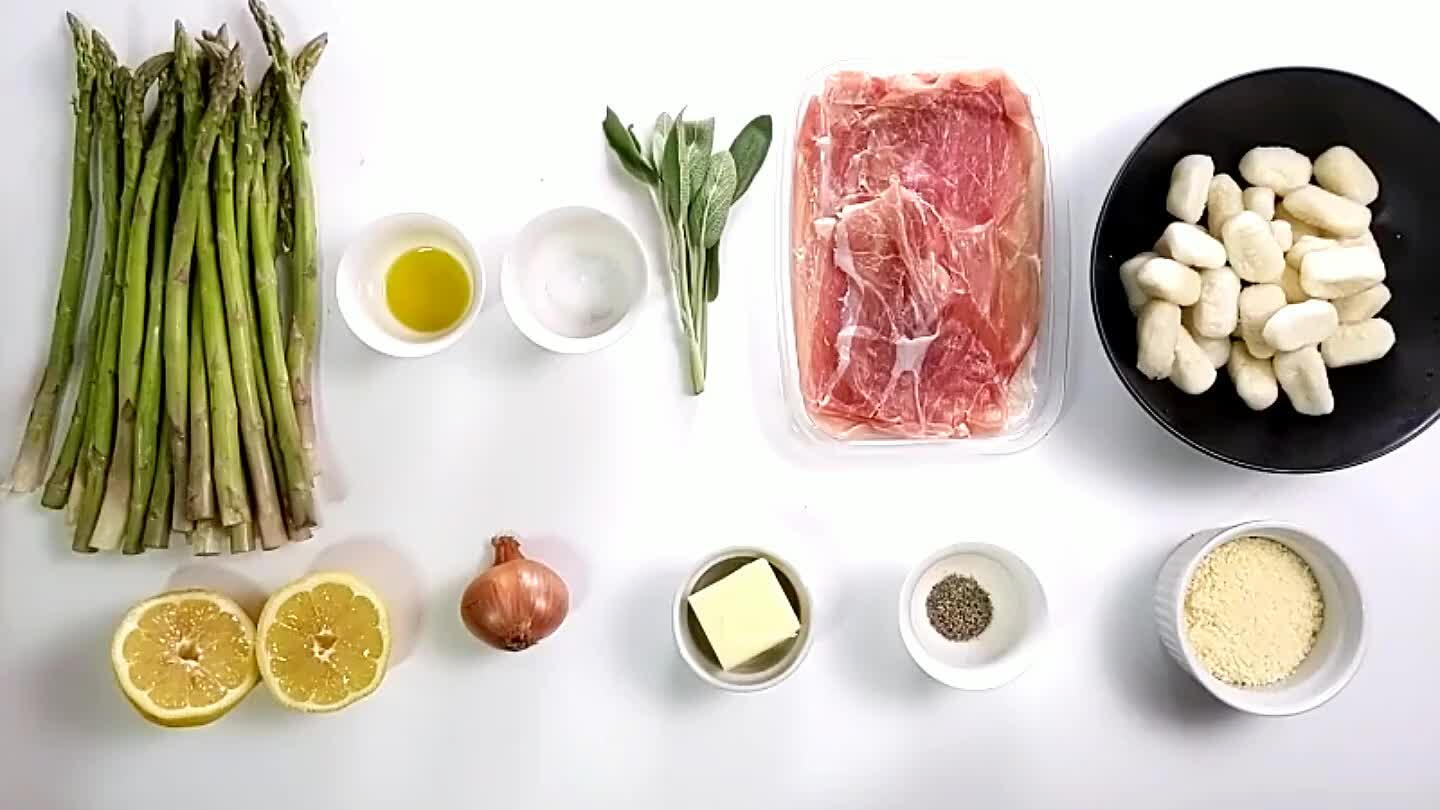 Portion all ingredients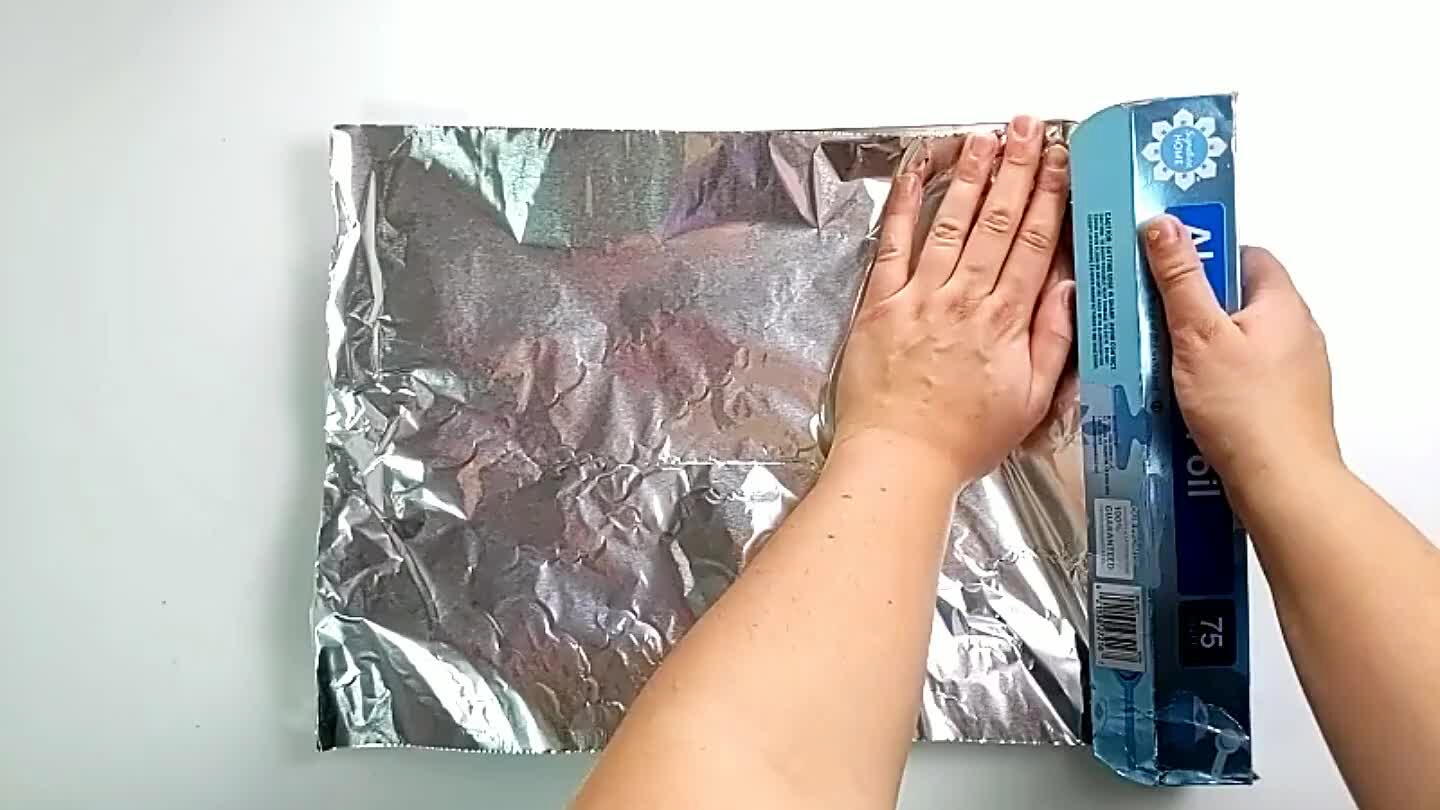 Line a pan with foil and lay out the prosciutto slices.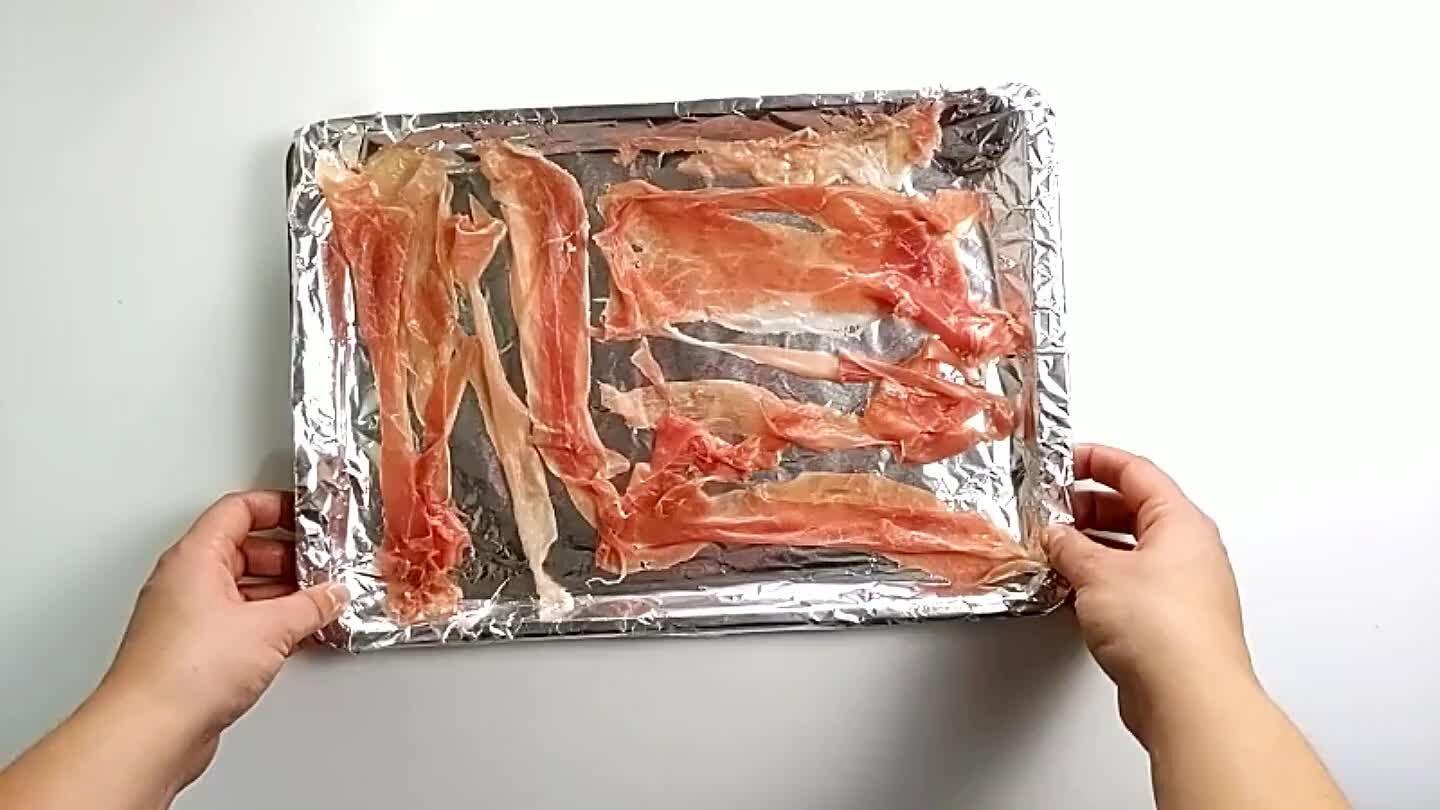 Put the prosciutto into the oven set to 400 degrees for about 5-7 minutes or until it is nice and crispy.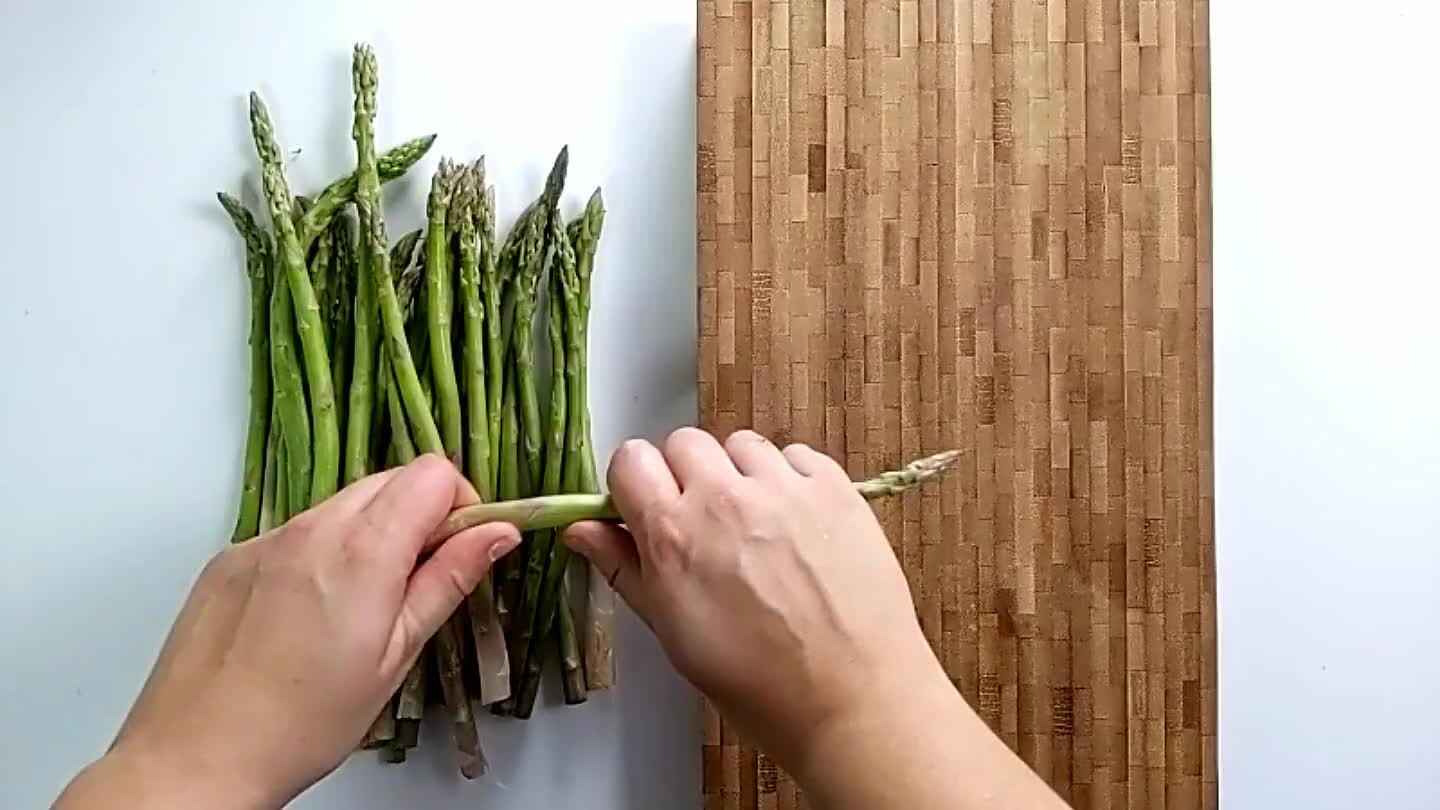 Remove the tougher bottom part of the asparagus by breaking it with your hands. The asparagus will naturally break off the tougher part of the stem.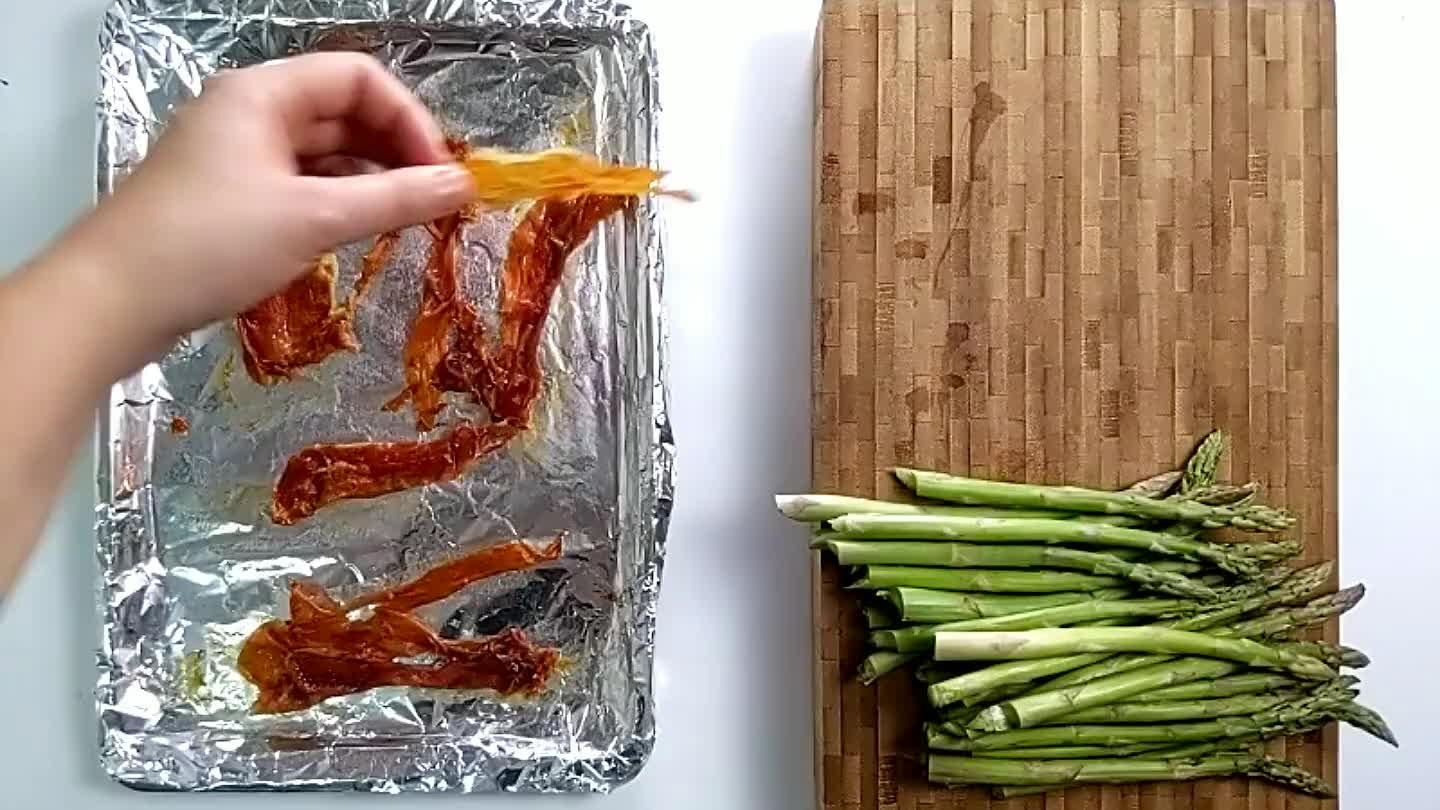 Remove the prosciutto from the pan and add the asparagus stems to the same pan.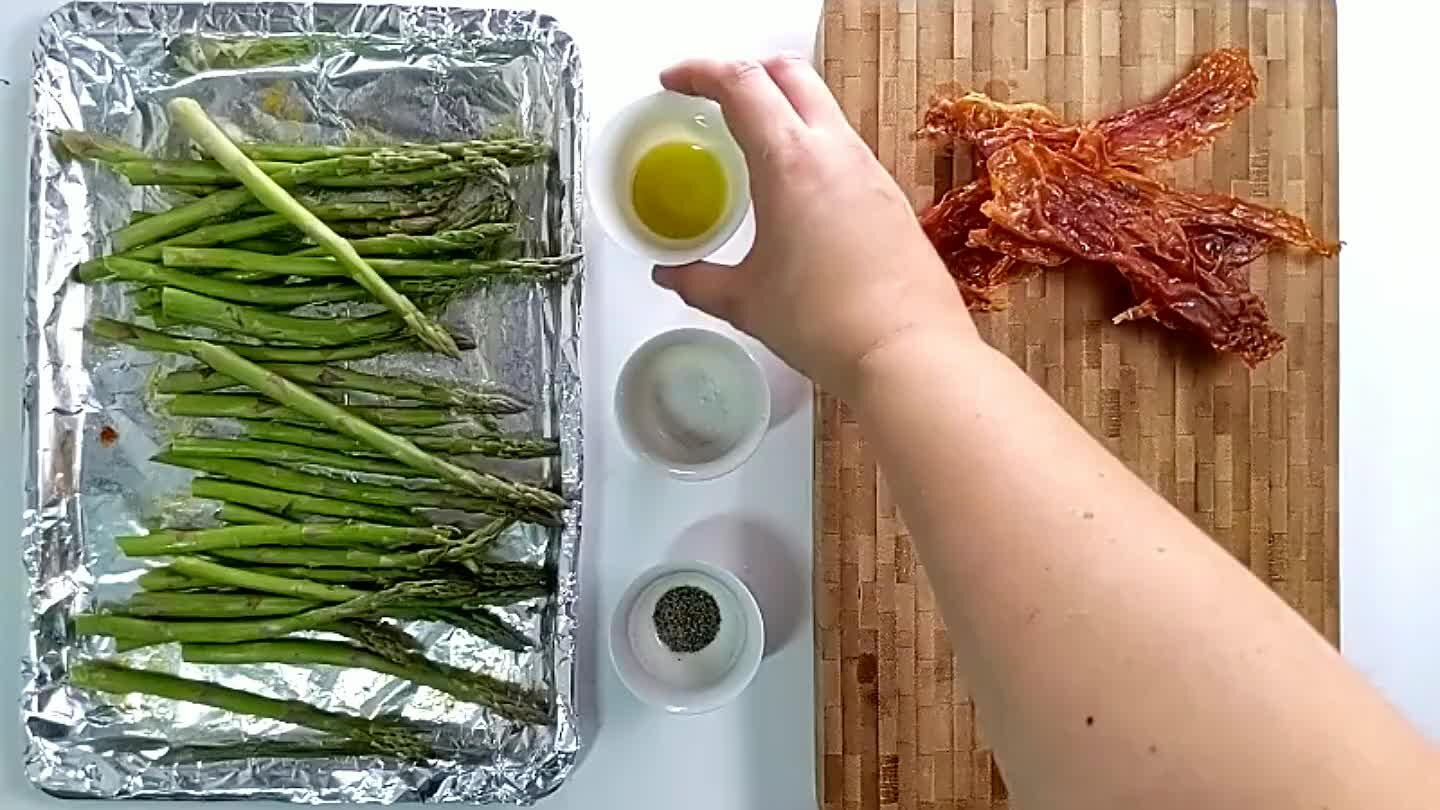 Drizzle asparagus with olive oil, sprinkle with salt and pepper. Mix around to combine.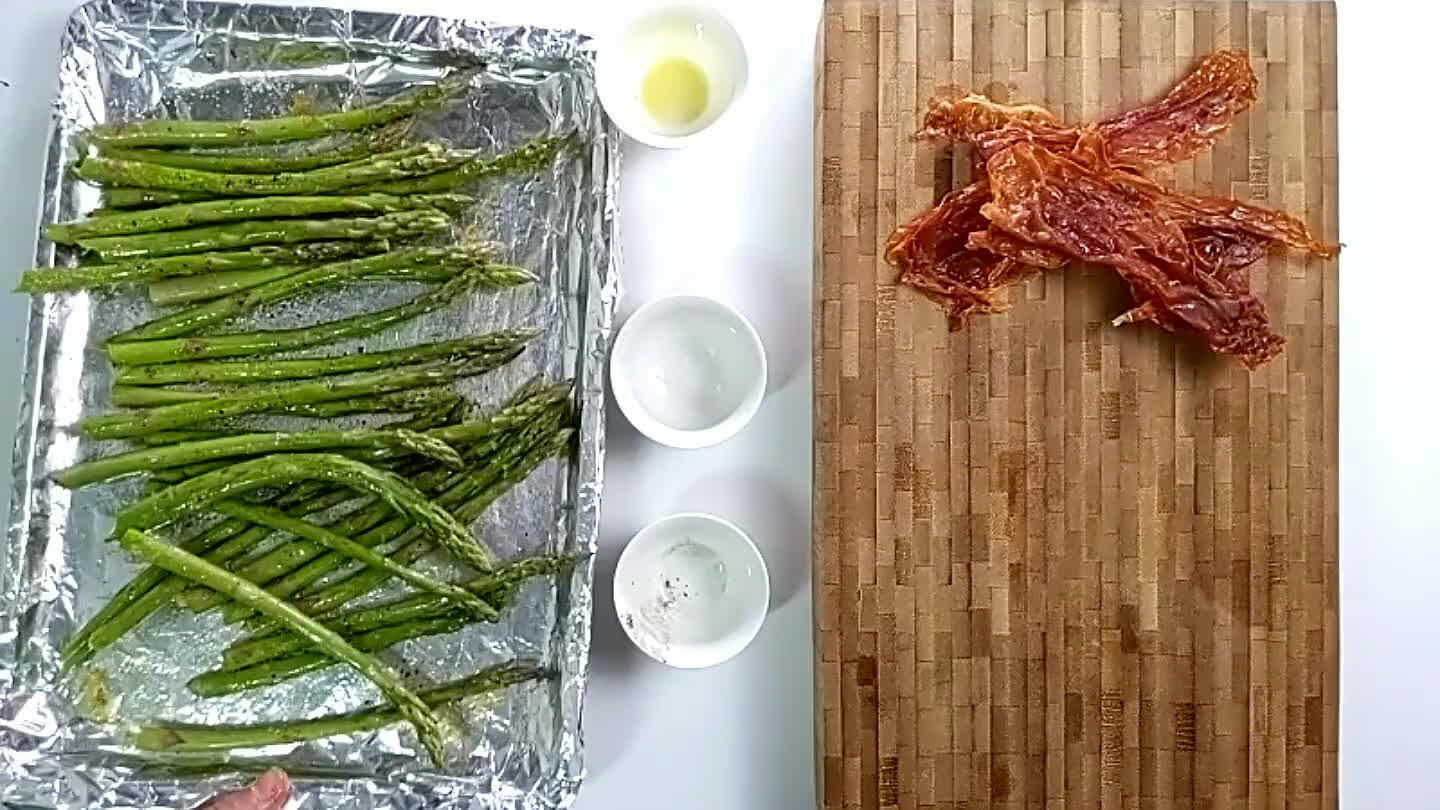 Put the asparagus in the 400 degree oven and roast for 8-10 mins or until softened.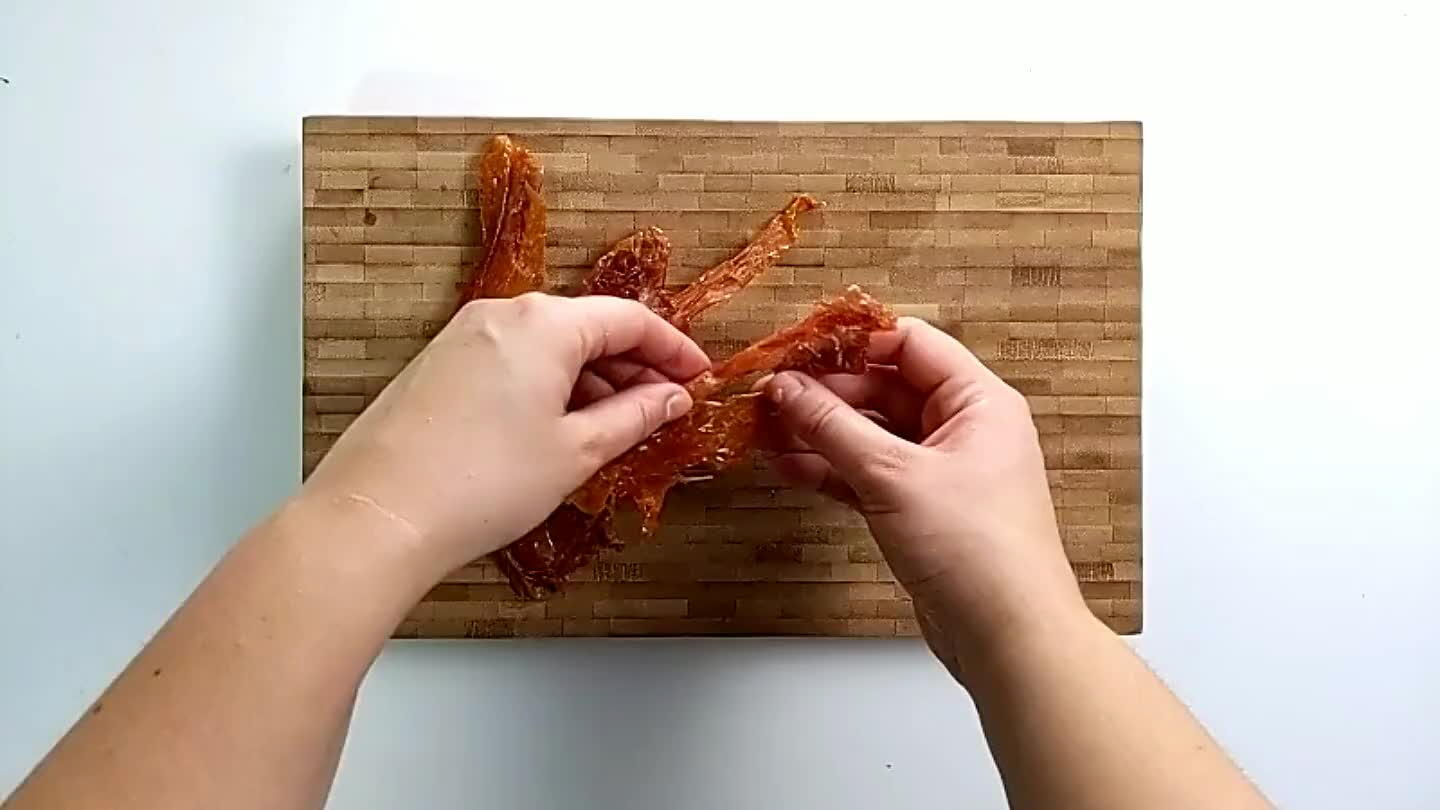 Use your hands to break up the prosciutto into shards that can be sprinkled onto the final dish.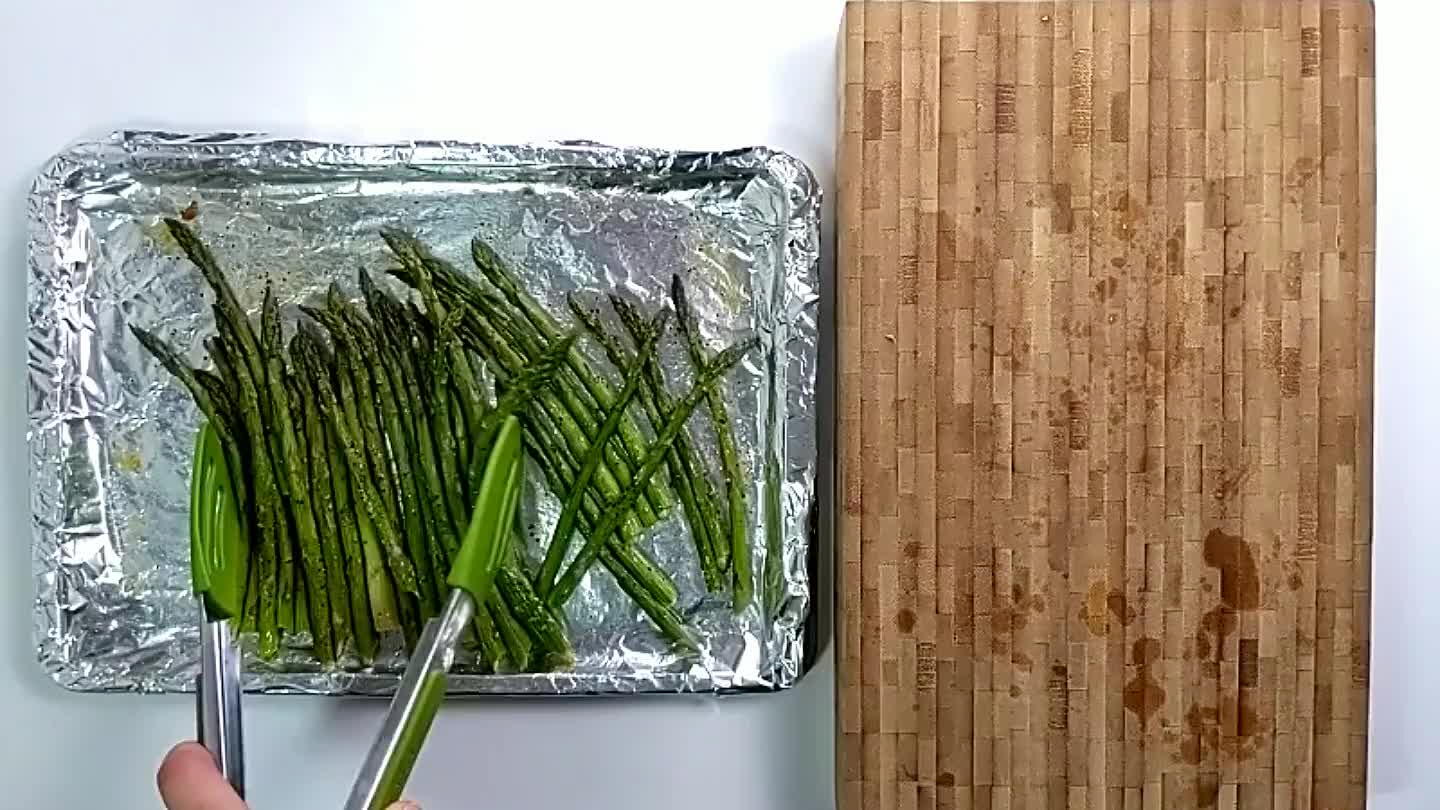 Remove the asparagus from the pan and chop into about 1-2 inch pieces.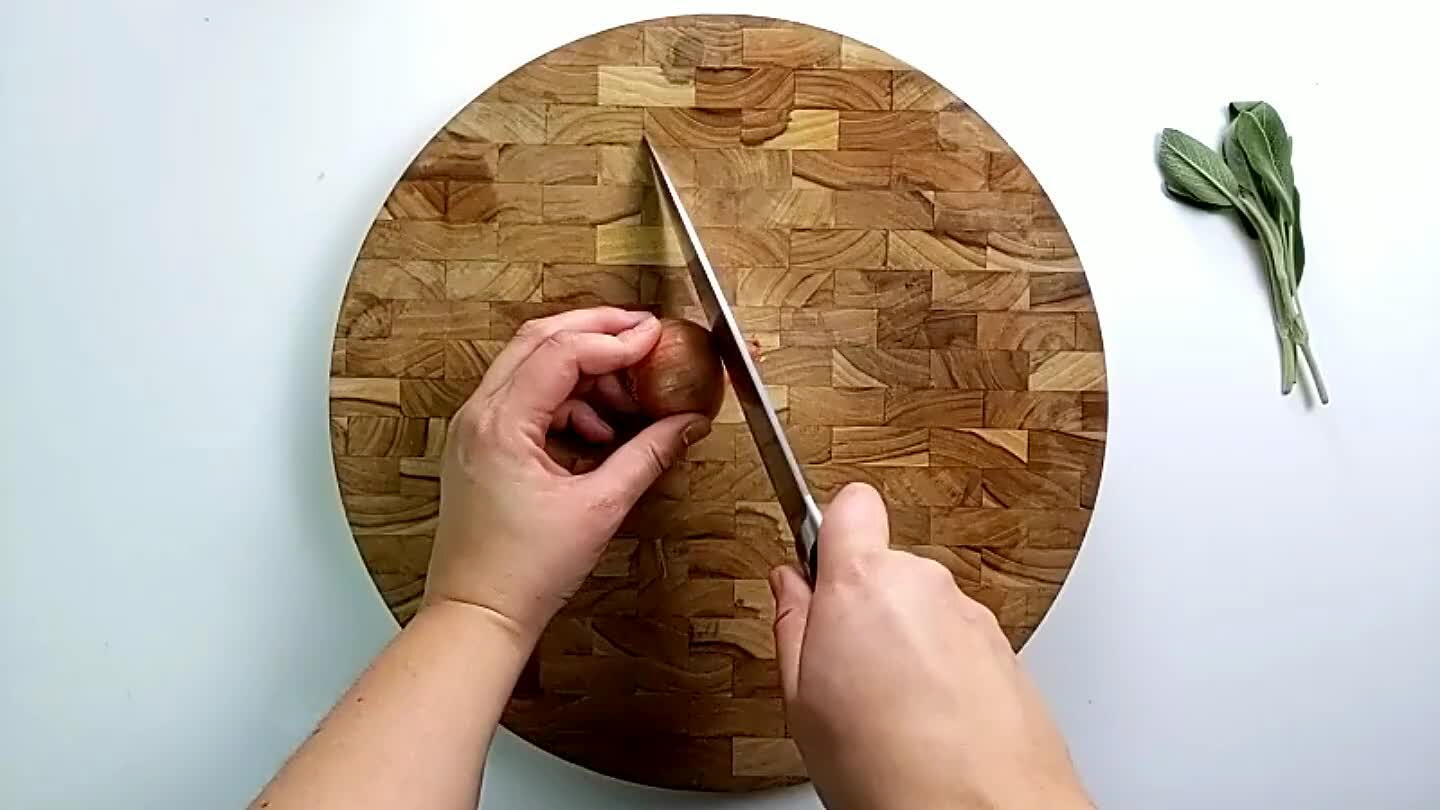 Cut shallot in half and remove the skin. Chop like a small onion. Leave the root side in tact and slice thin strips into the shallot.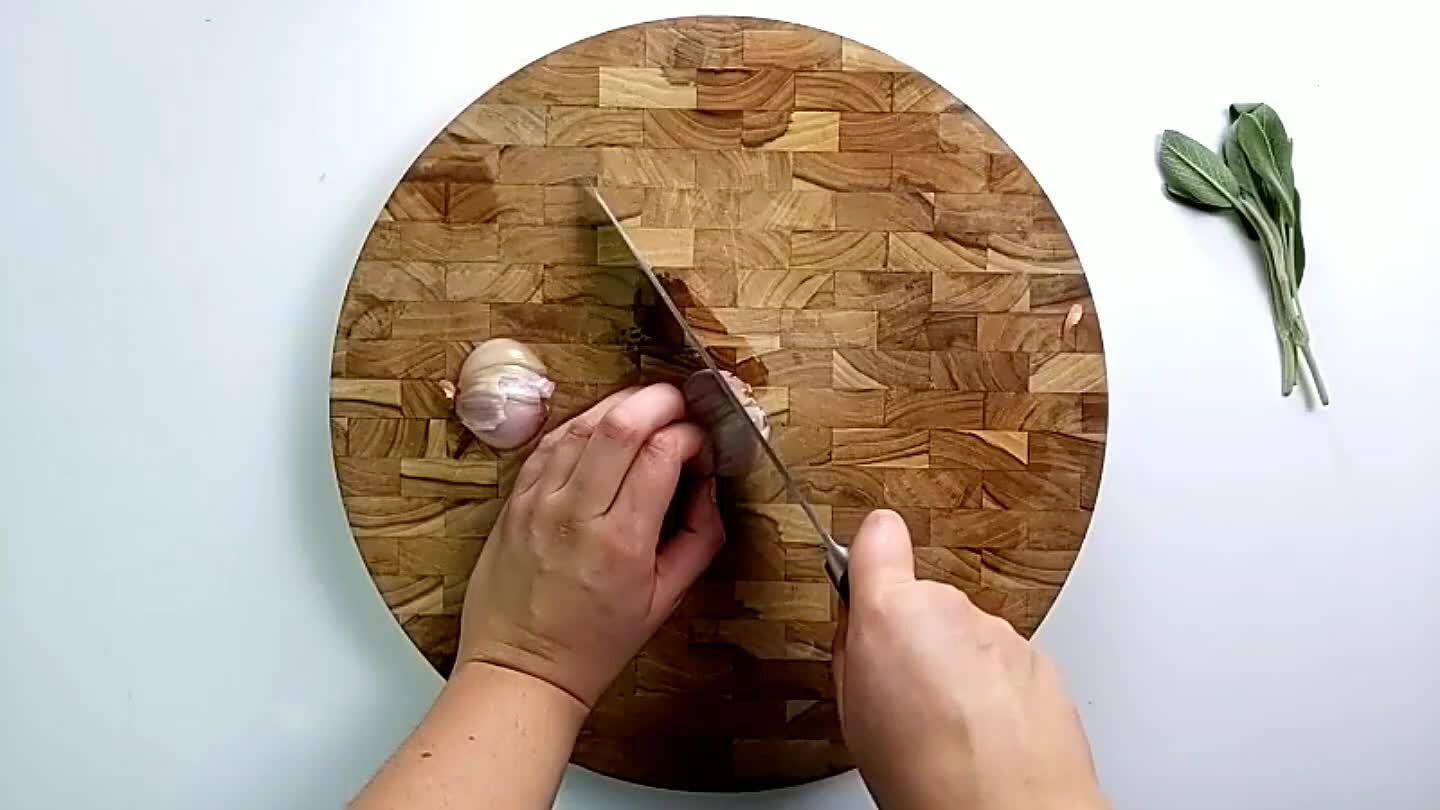 Chop perpendicularly to the previous cuts to create a small dice.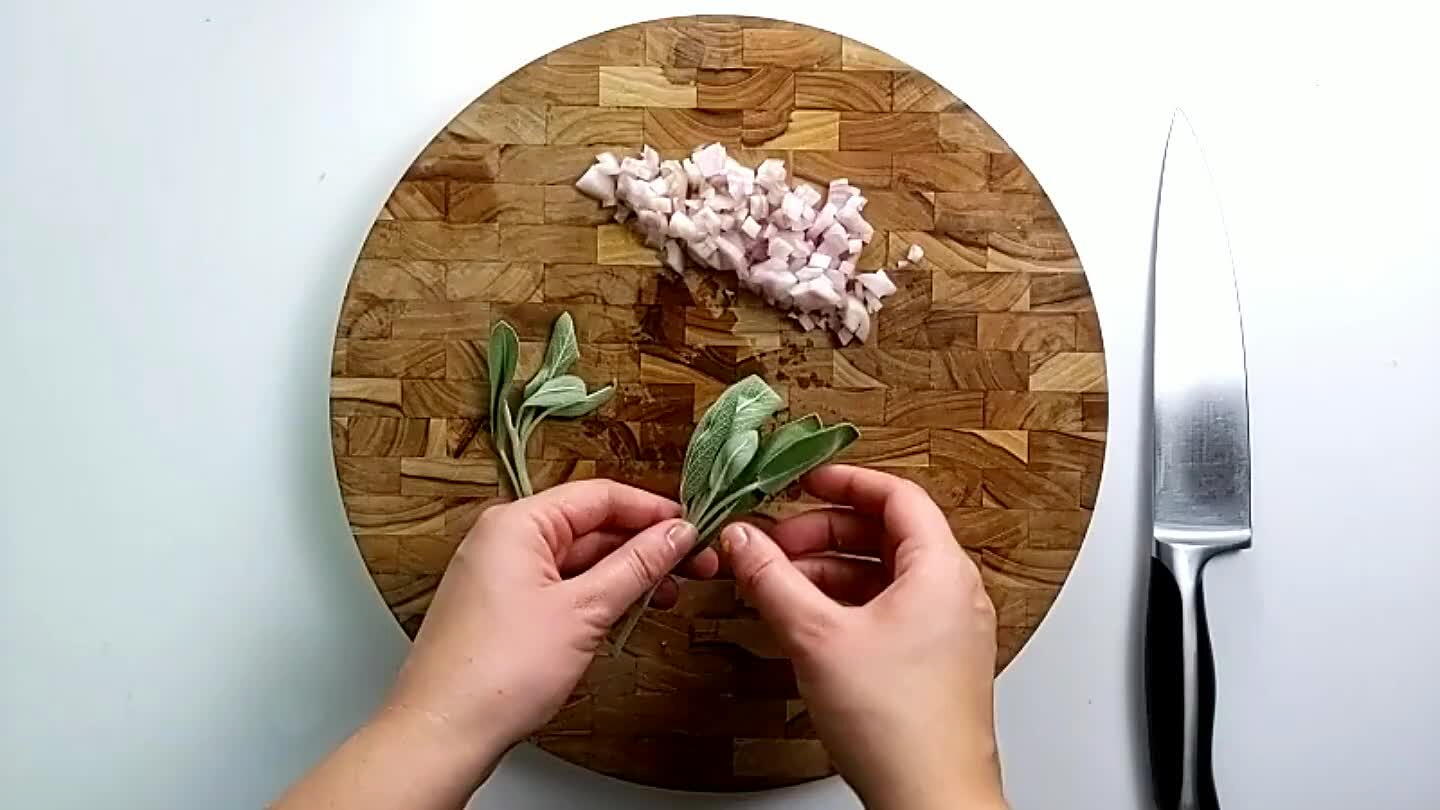 Pinch about 5 leaves off of the stem and layer them on top of one another. Chop into thin strips.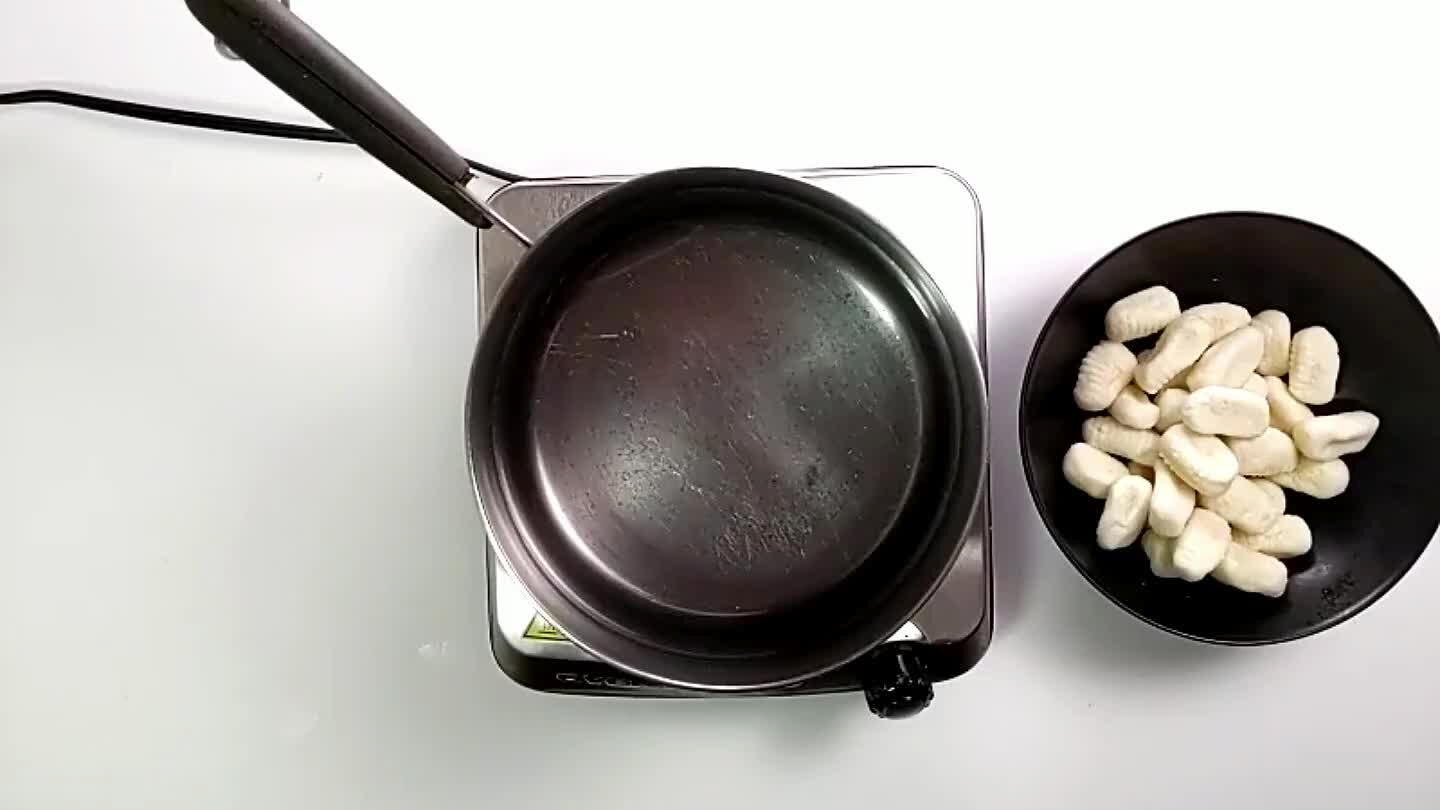 Salt the water in a pot and bring to a boil and add the gnocchi. Boil until floating and remove with a slotted spoon.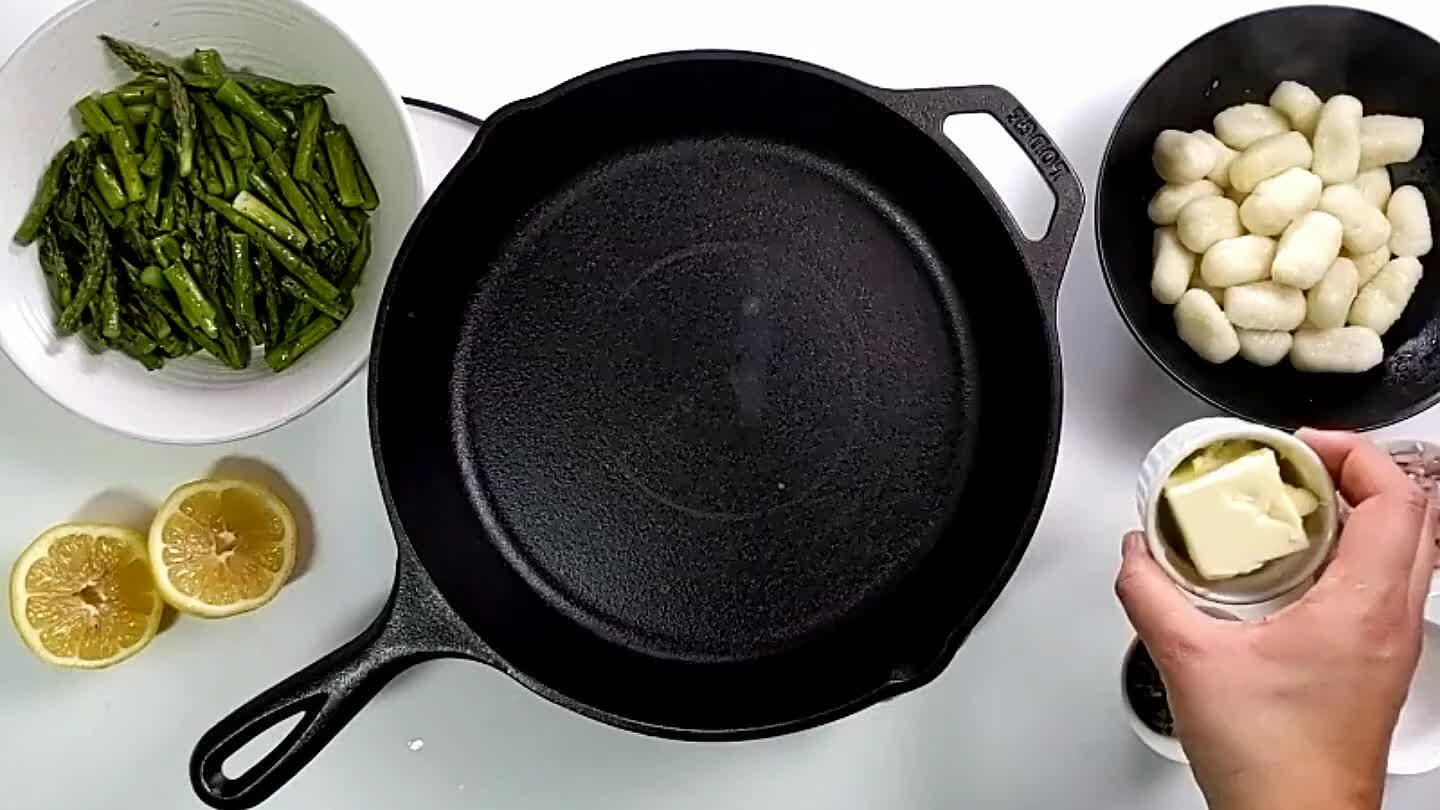 Add the butter to a pan on medium heat and let bubble until the butter becomes brown and smells nutty. Stir occasionally. This should take 2-4 minutes.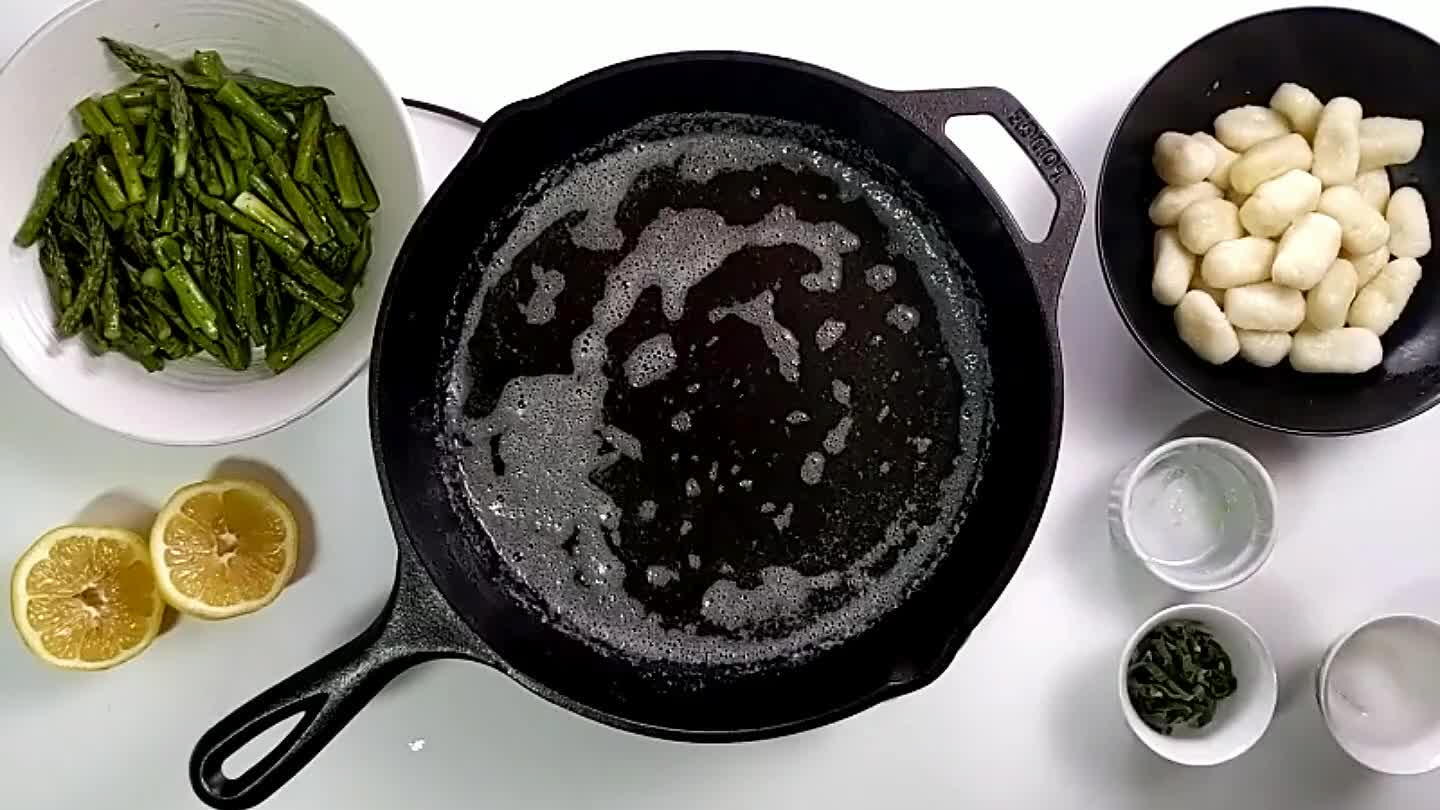 Add the shallot, gnocchi and asparagus to the browned butter in the pan.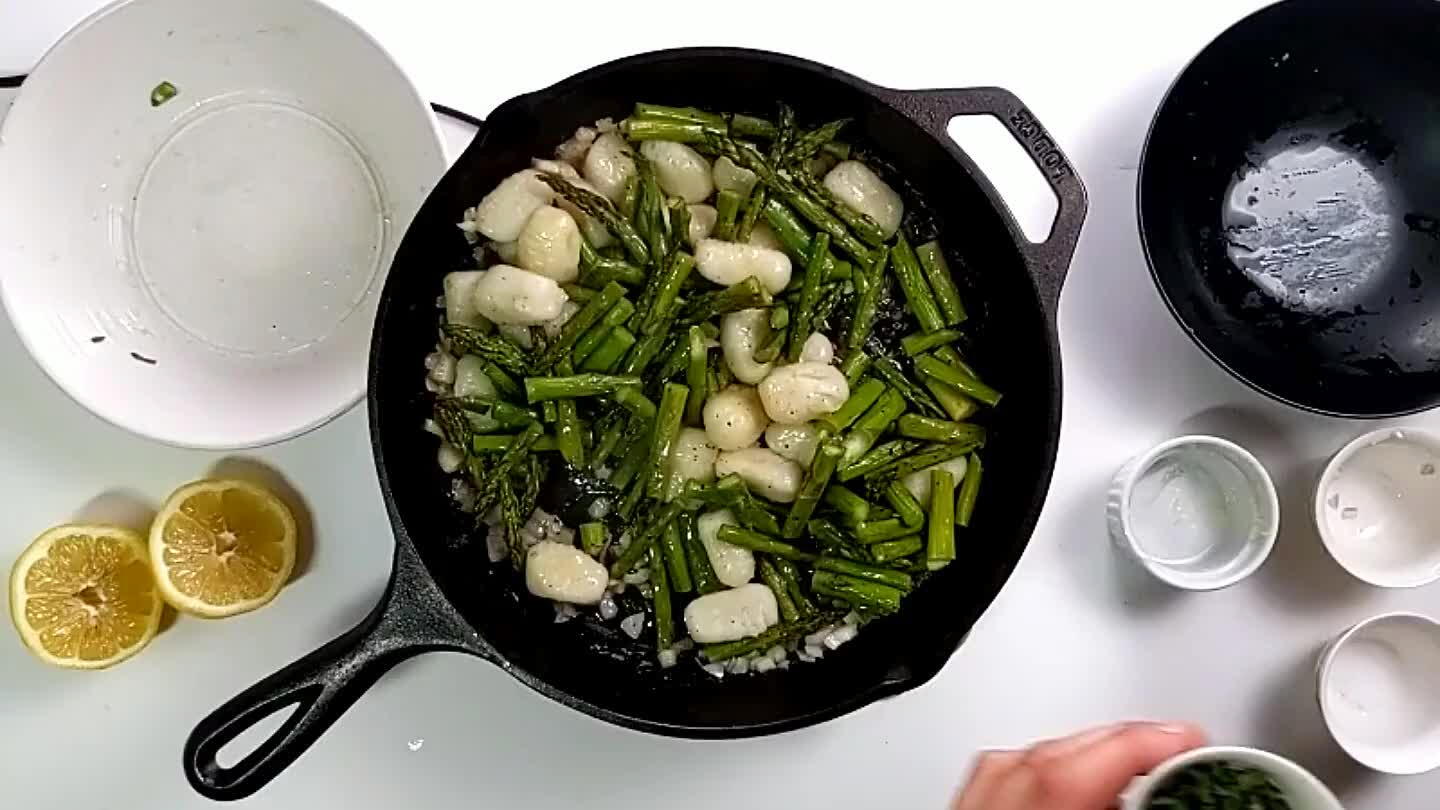 Add the sage, juice from half a lemon, and salt.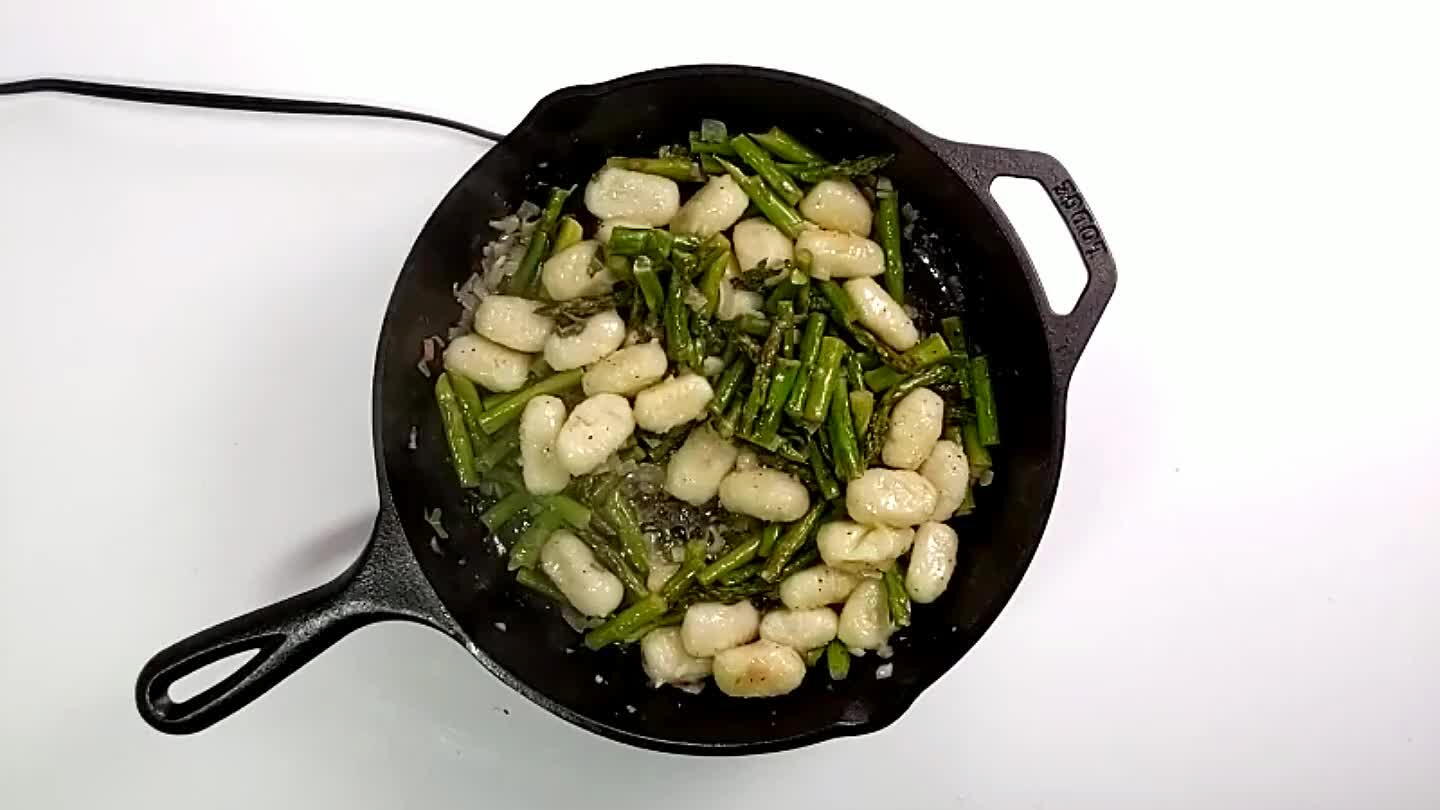 Brown the gnocchi in the butter for 3 minutes without stirring.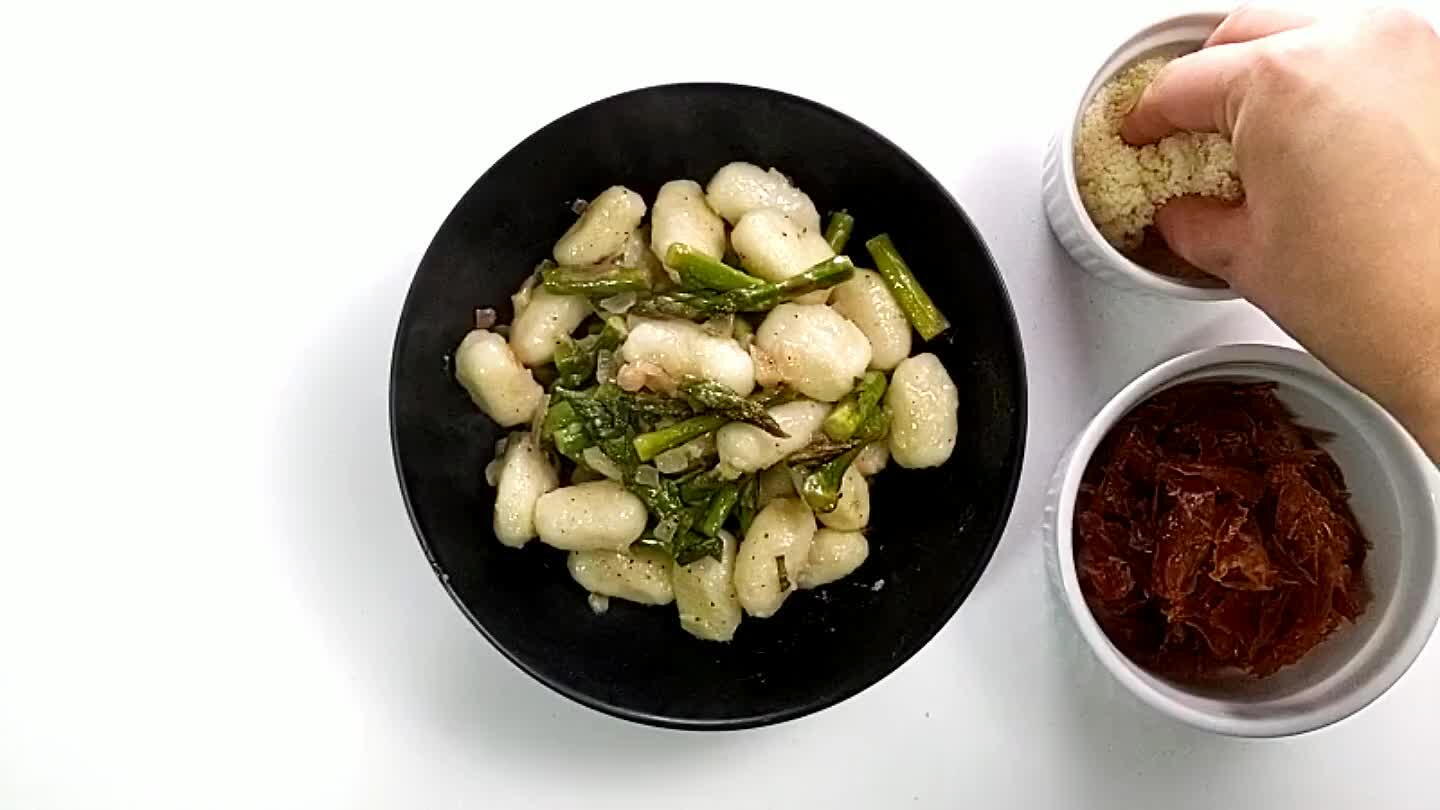 Portion the gnocchi into two bowls and garnish with parmesan and crispy prosciutto.
Comments