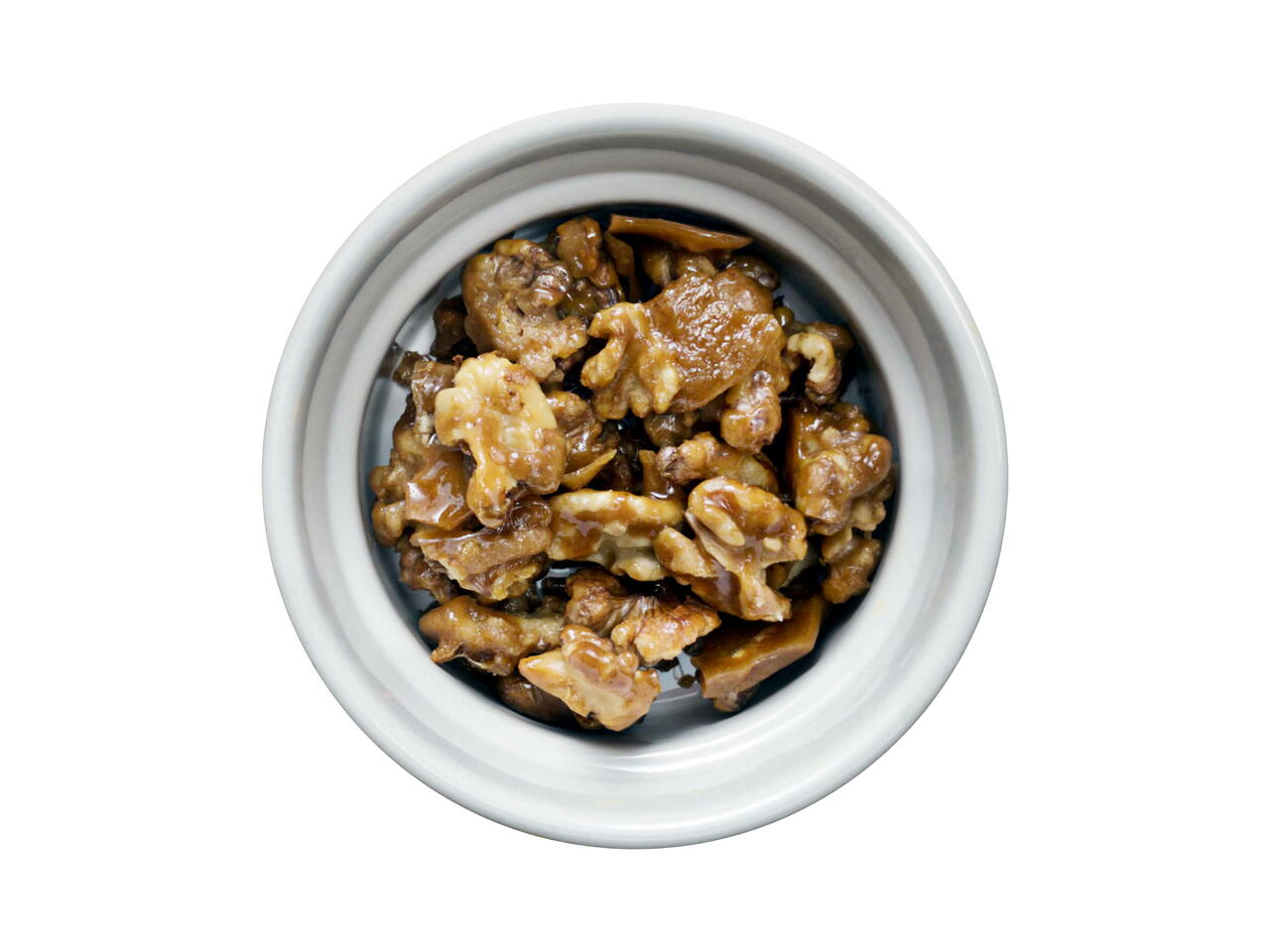 1 portions
5m
These delicious crunchy nuts are very good on top of a salad but are also great on their own as a snack.
What you will need
1 cup Walnuts
1/4 cup Sugar
1 Tbsp Salted Butter
(Nutritional facts 405 calories, 28.23 g fat, 39.03 g carbohydrates, 6.72 g protein, 8 mg cholesterol, 358 mg sodium)
How to cook
Gather and portion ingredients.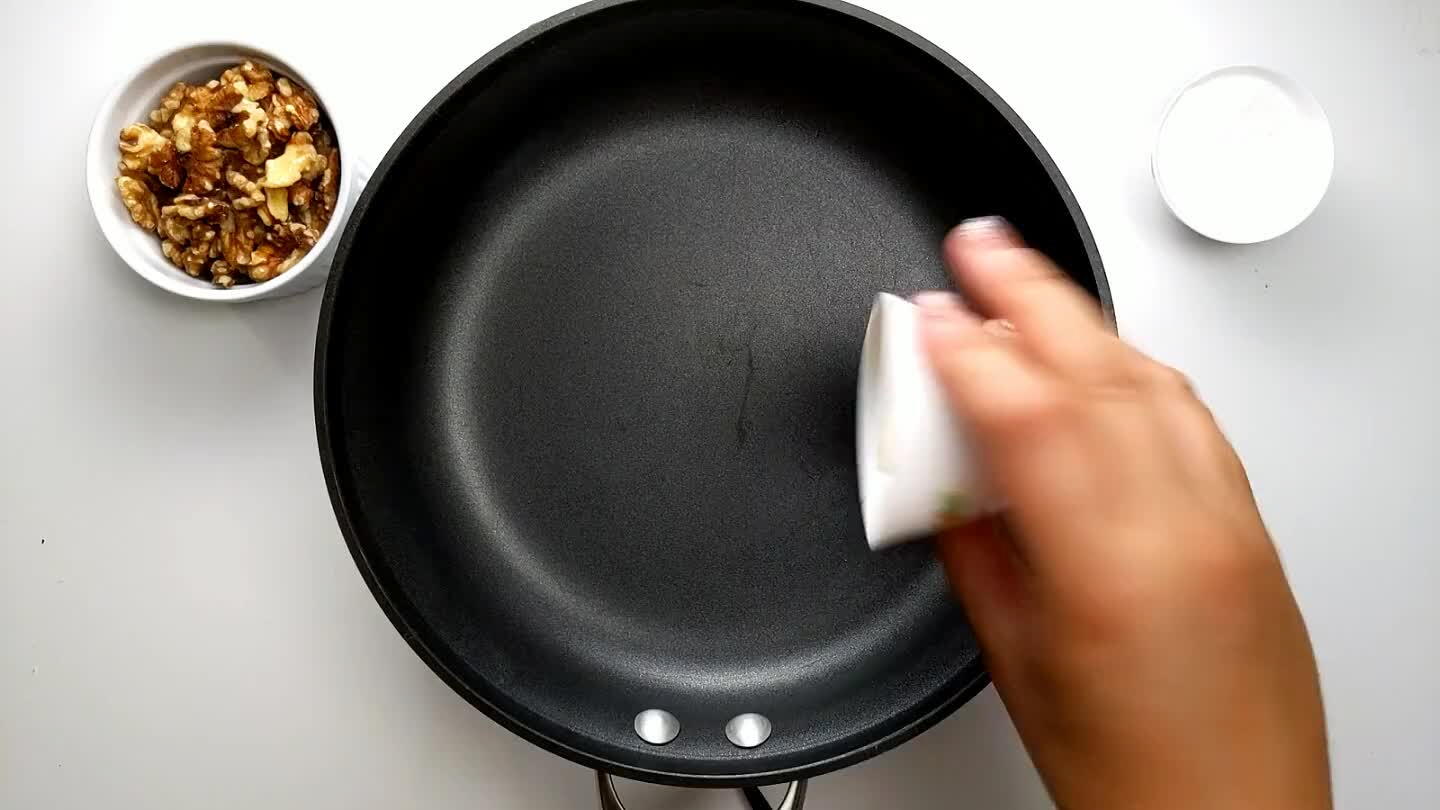 Heat a non-stick skillet to medium-high and add the butter.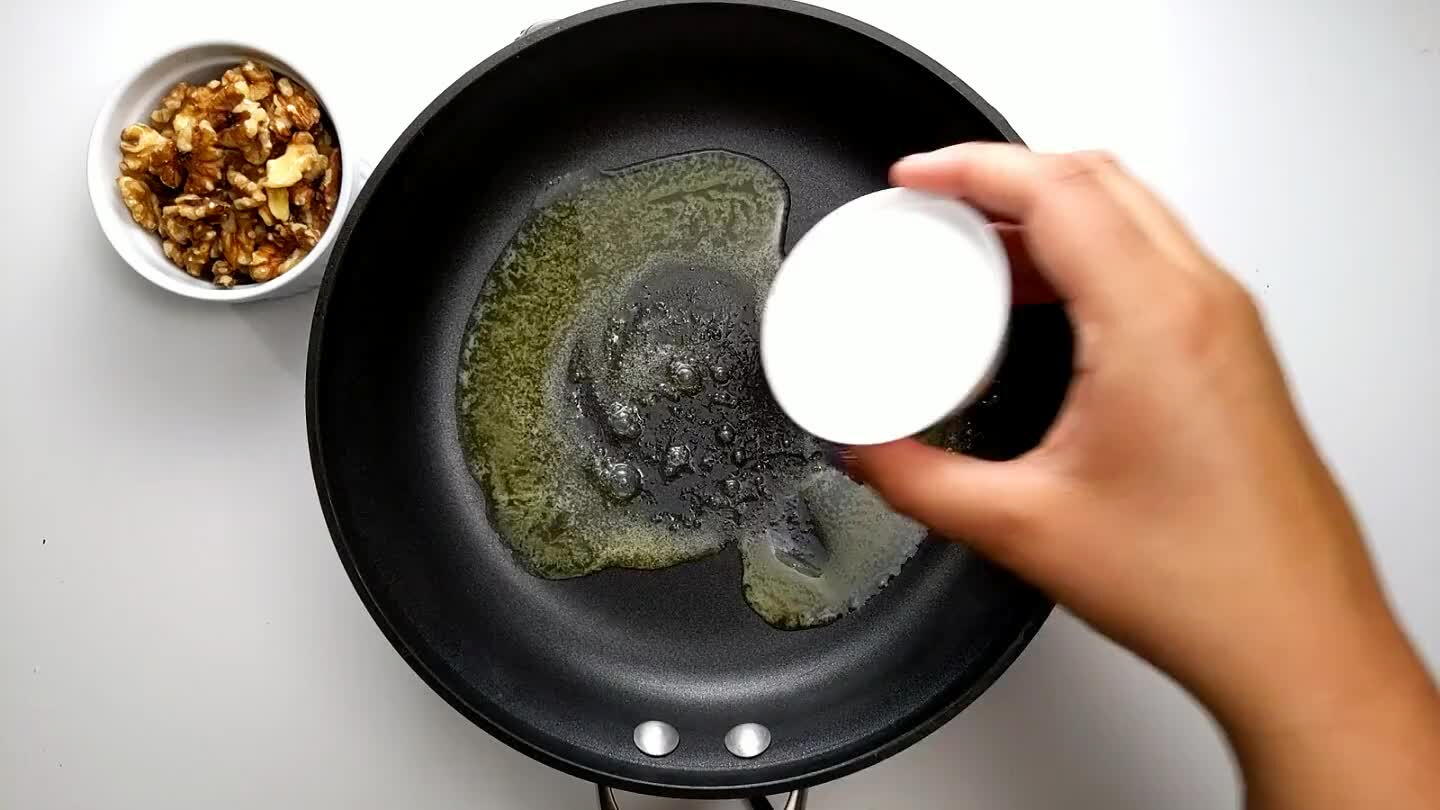 Add the sugar to the pan with the butter.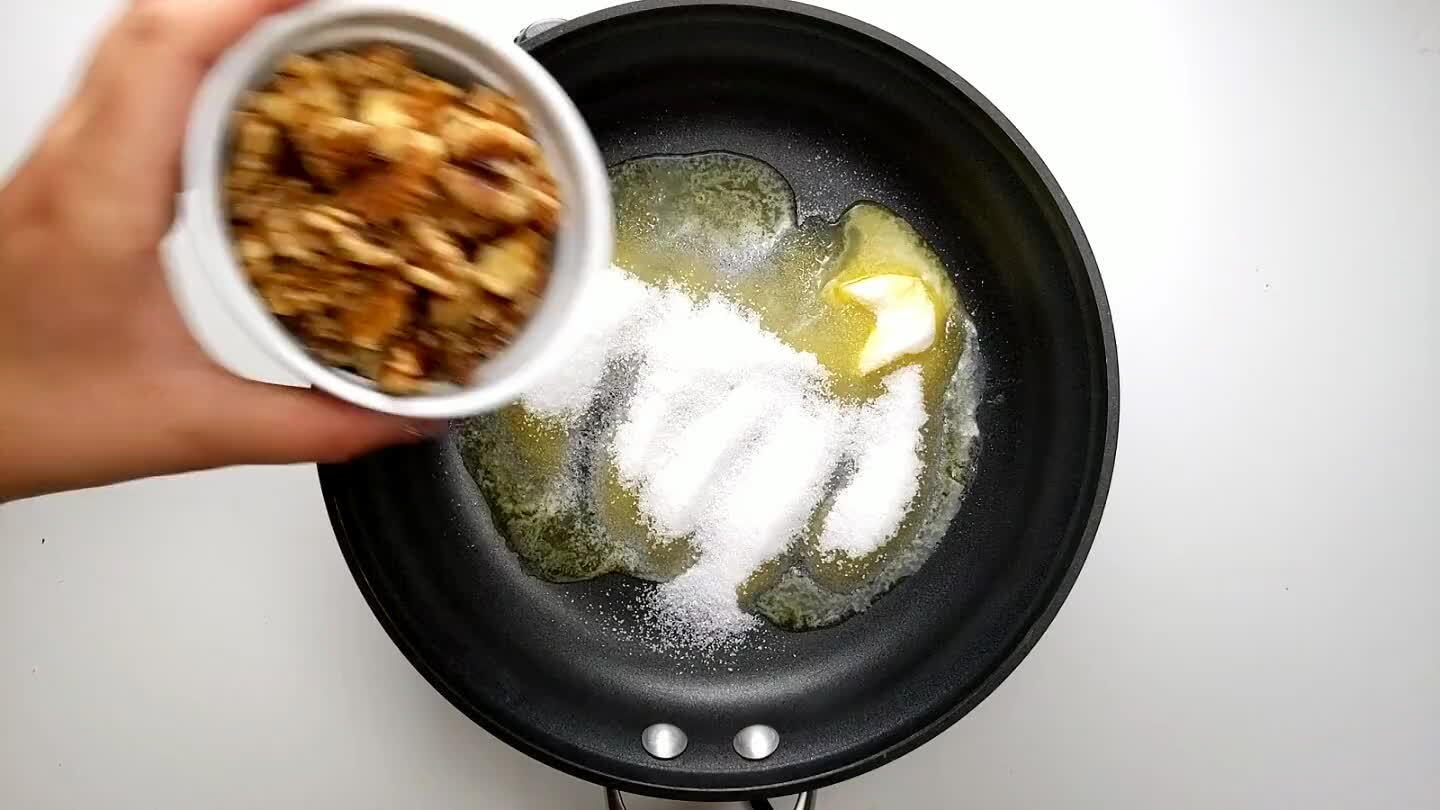 Add the walnuts to the pan.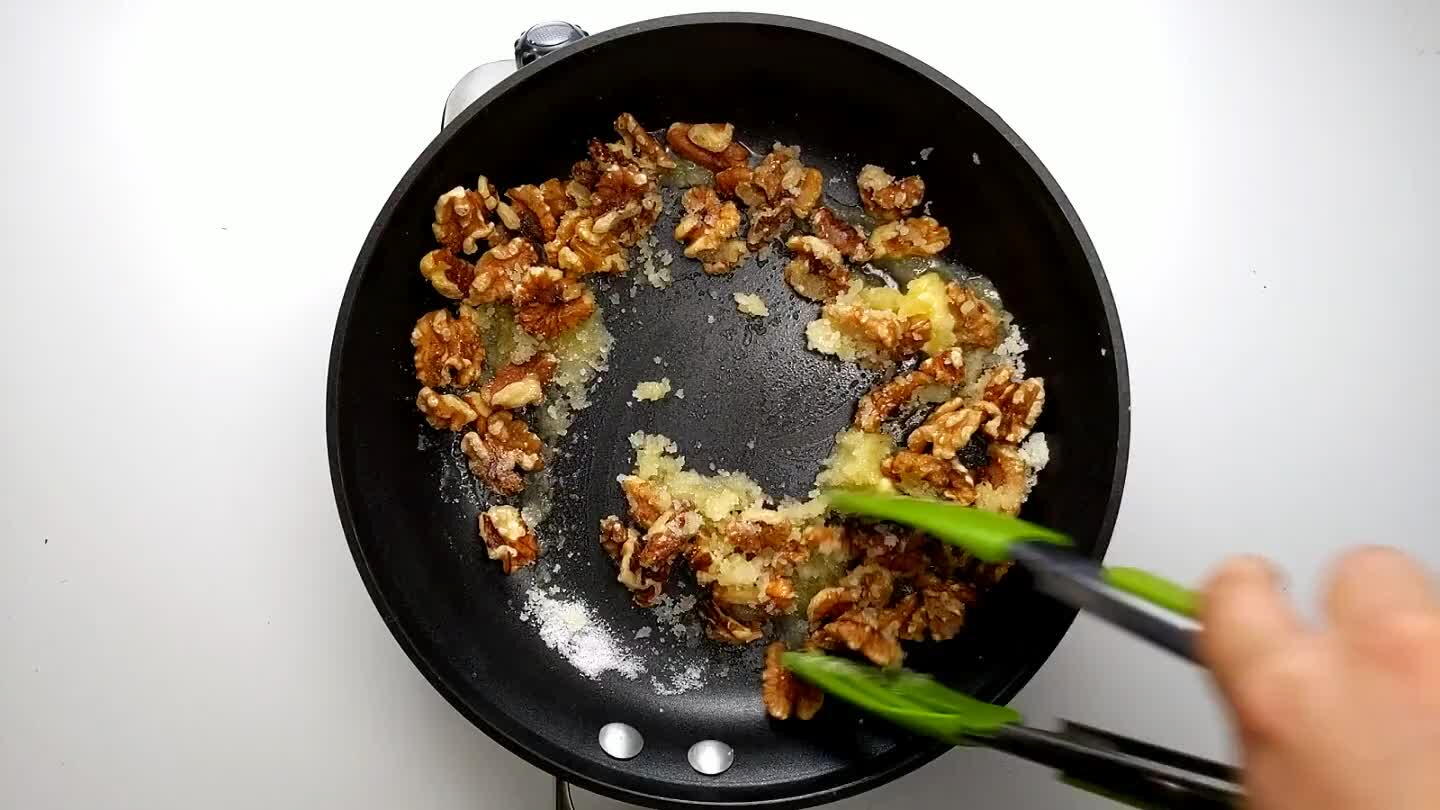 Stir for about 5 minutes until the sugar liquifies and turns light brown. At that point, pour the nuts out onto a baking pan lined with parchment paper and break them apart immediately. Let cool.