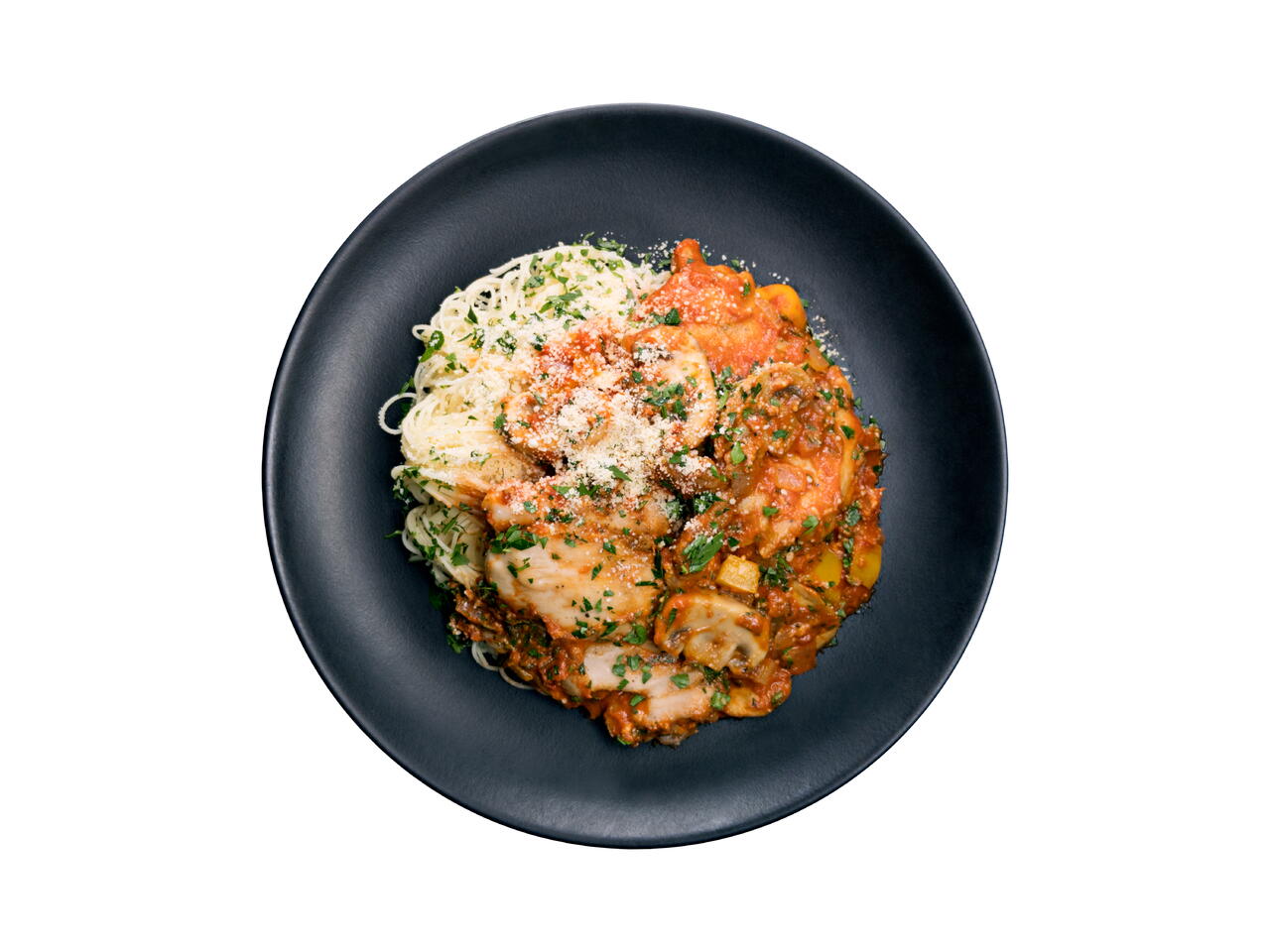 6 portions
40m
Cacciatore means "hunter" in Italian and defines this meal prepared "hunter-style" - with a base of onion, garlic, and tomato. Serve this sauce alongside pasta, bread, rice, or even potatoes!
What you will need
6 Boneless Skinless Chicken Thighs
1 tsp Salt
2 Tbsp Olive Oil
1/2 tsp Black Pepper
1/4 cup AP Flour
1 Onion
8 ounces Sliced Mushroom
2 Red, Yellow, or Orange Bell Peppers
Cloves Garlic
6 oz Tomato Paste
1 Tbsp Italian Seasoning
1/4 tsp Red Pepper Flakes
1/2 cup Red Wine
1/4 cup Heavy Cream
14.5 ounces Crushed Tomatoes
8 ounces Tomato Sauce
2 Tbsp Parsley
2 Tbsp grated Parmesan Cheese
(Nutritional facts 131 calories, 6.96 g fat, 11.76 g carbohydrates, 5.49 g protein, 20 mg cholesterol, 466 mg sodium)
How to cook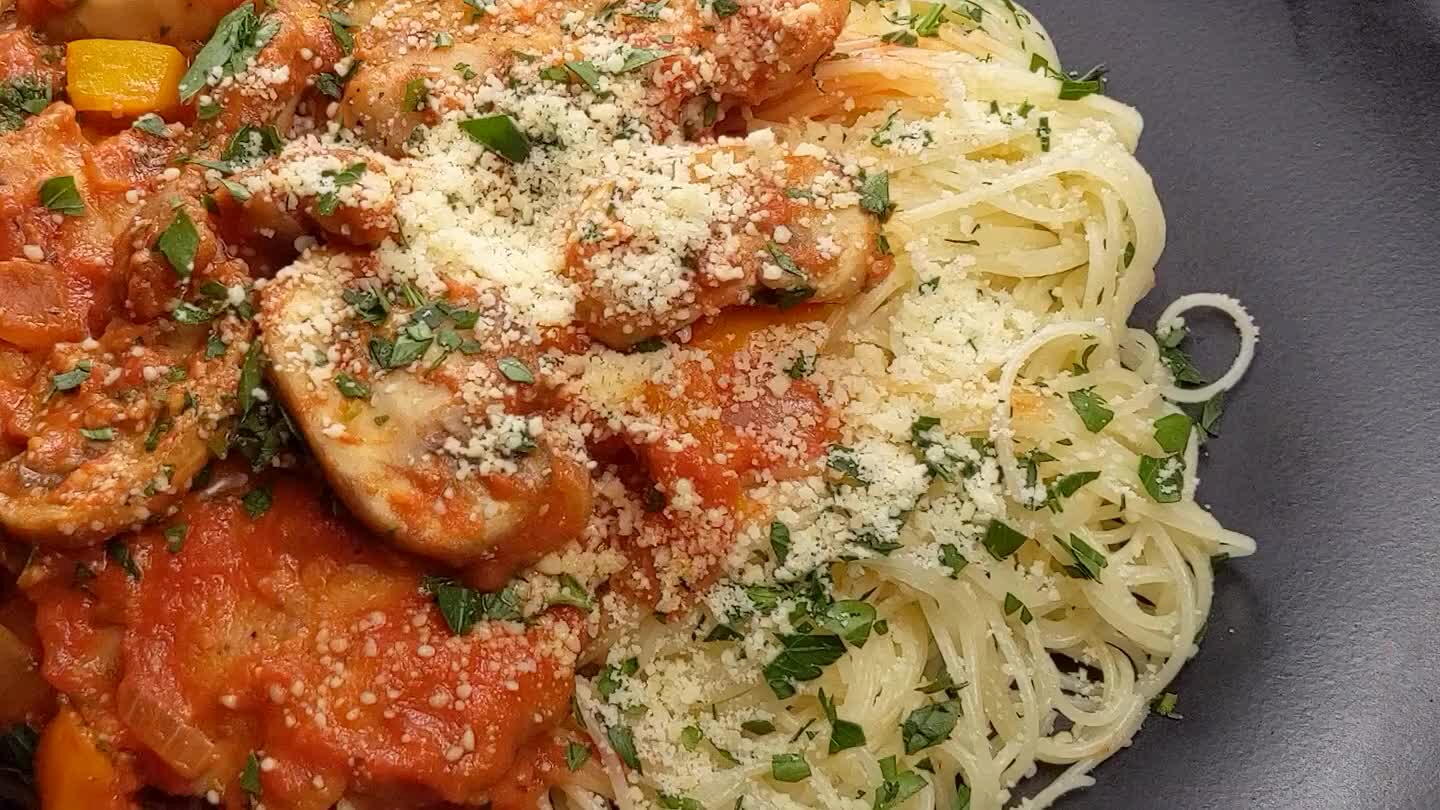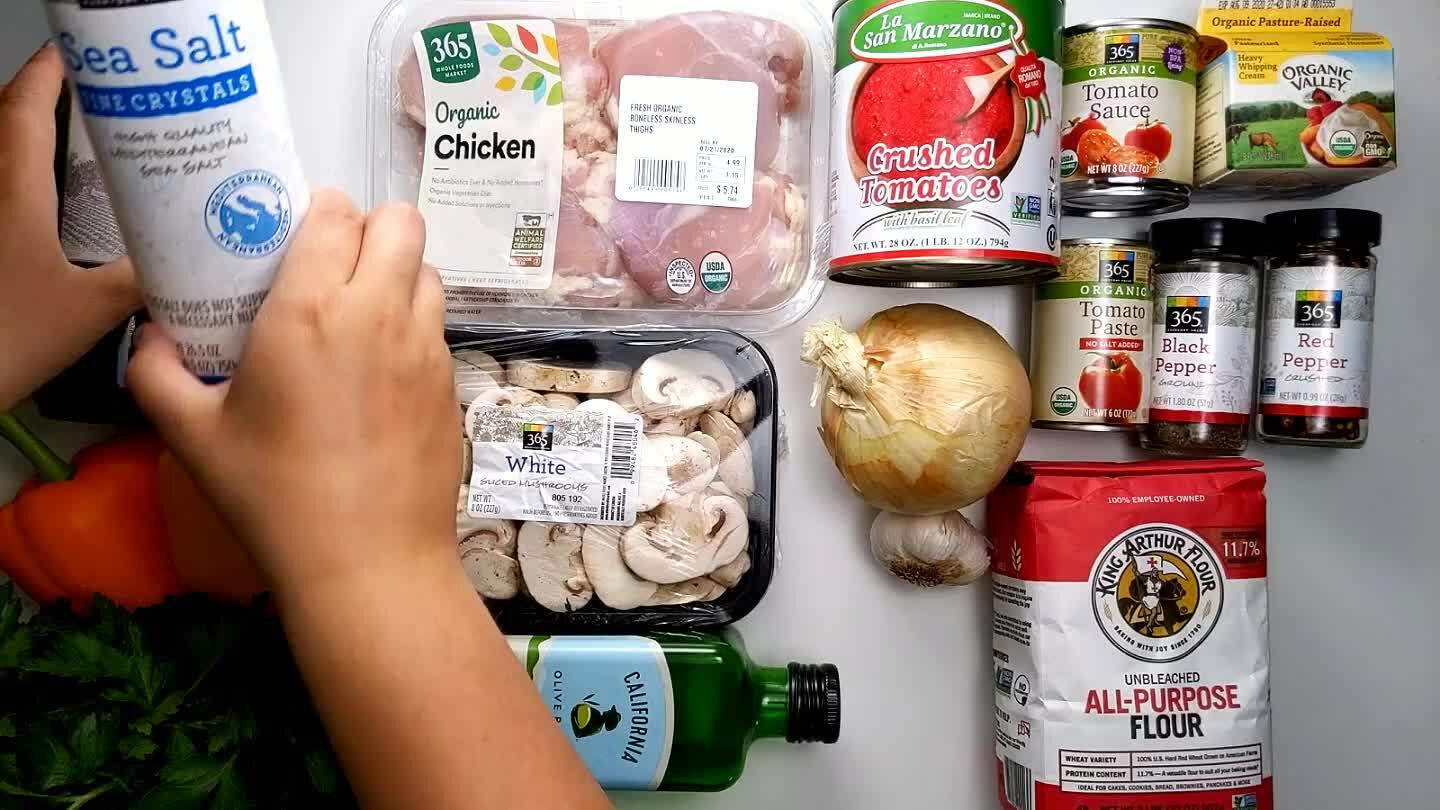 Gather all ingredients.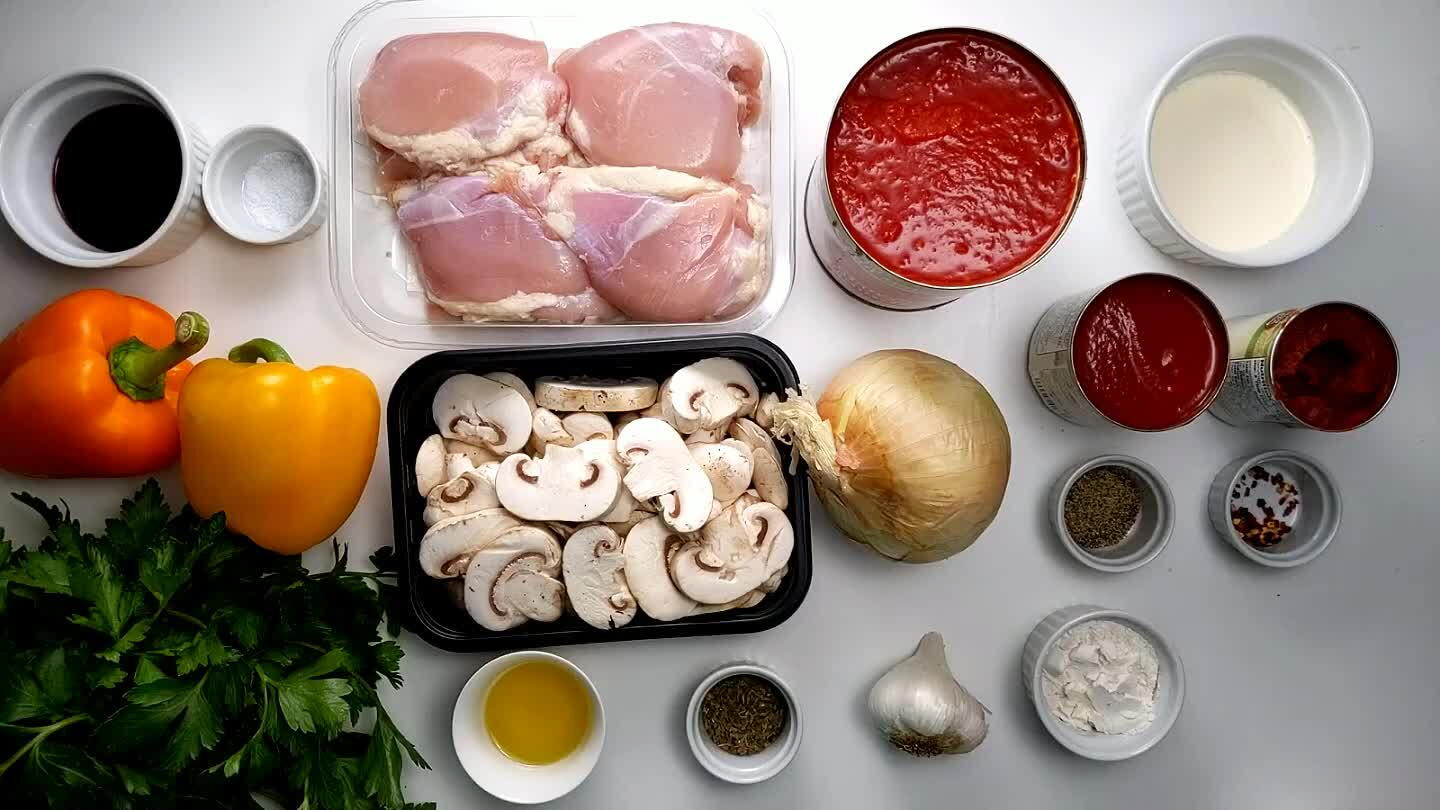 Portion all ingredients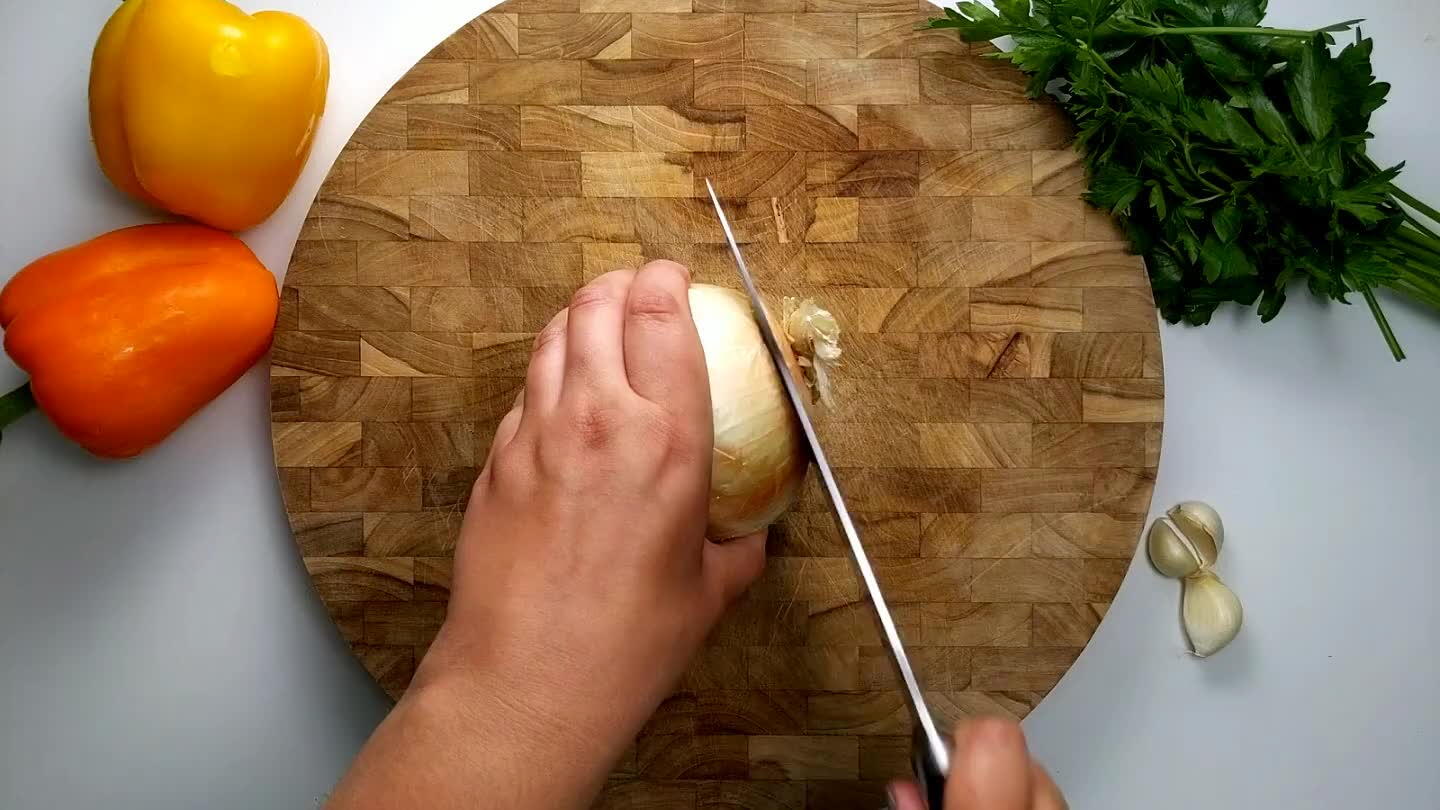 Slice off the stem side of the onion and then cut in half and peel.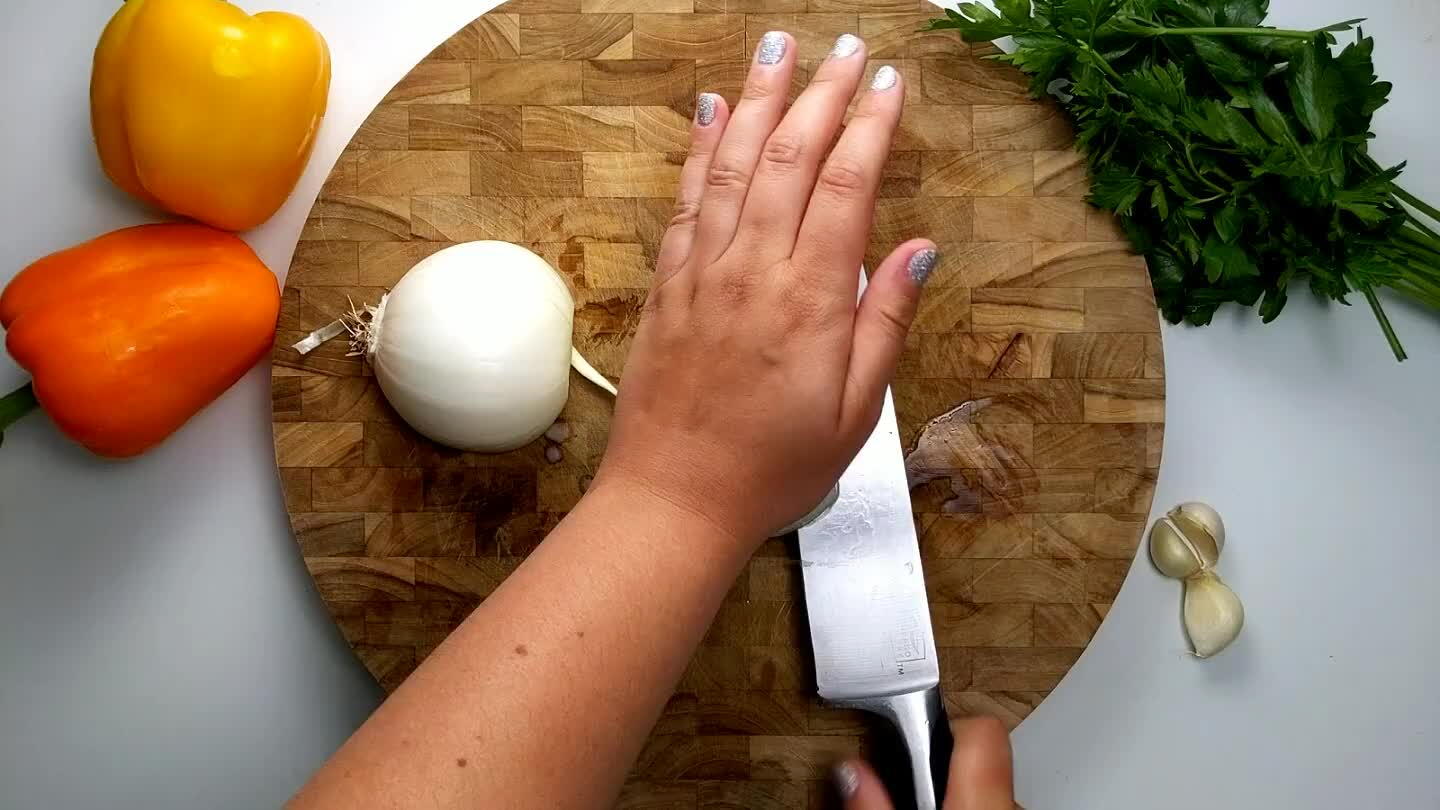 Slice two times into the open face of the onion with the knife parallel to the cutting board. Slice across into strips and then turn and dice.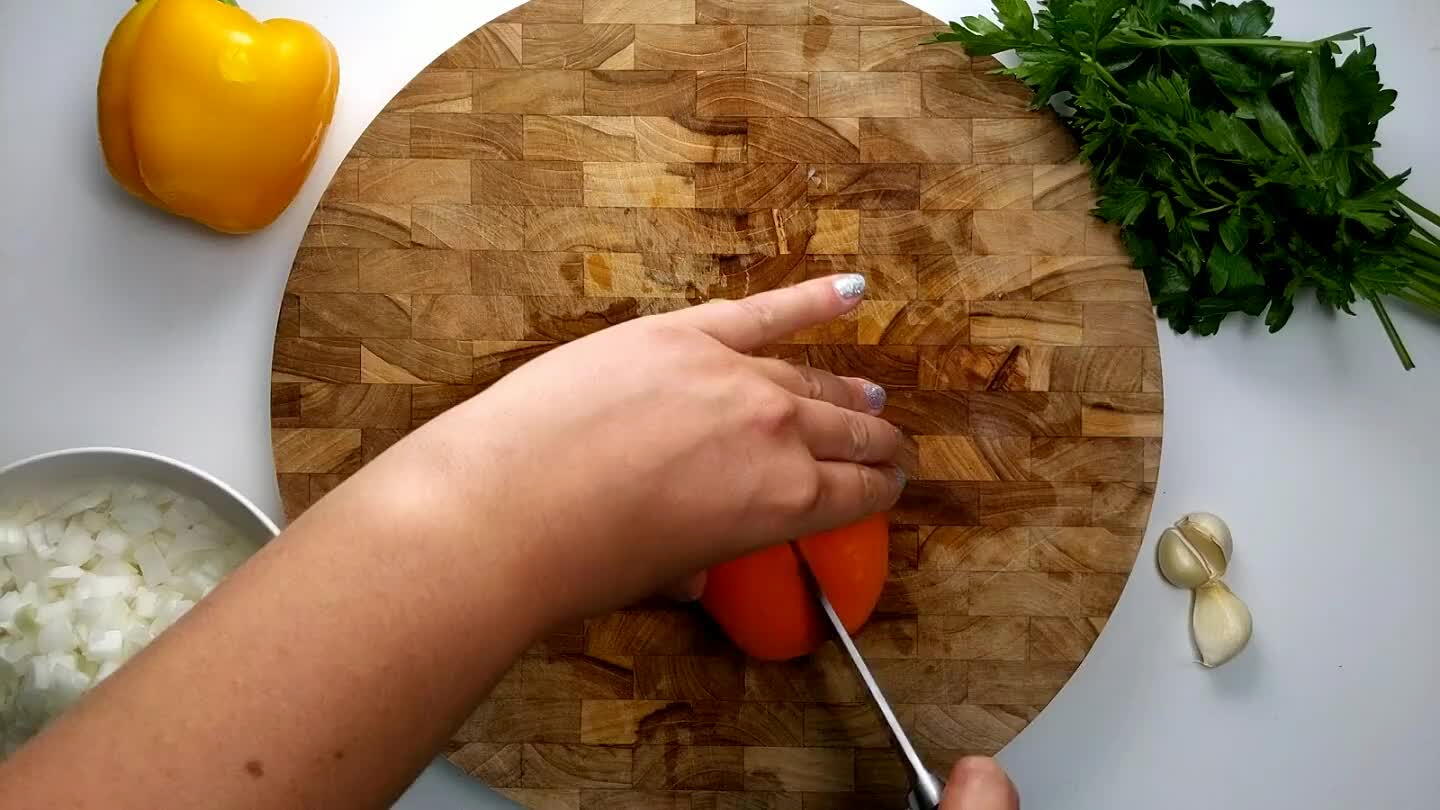 Slice the bell peppers in half and pull out the seeds and stem.
Slice the bell peppers into thin strips.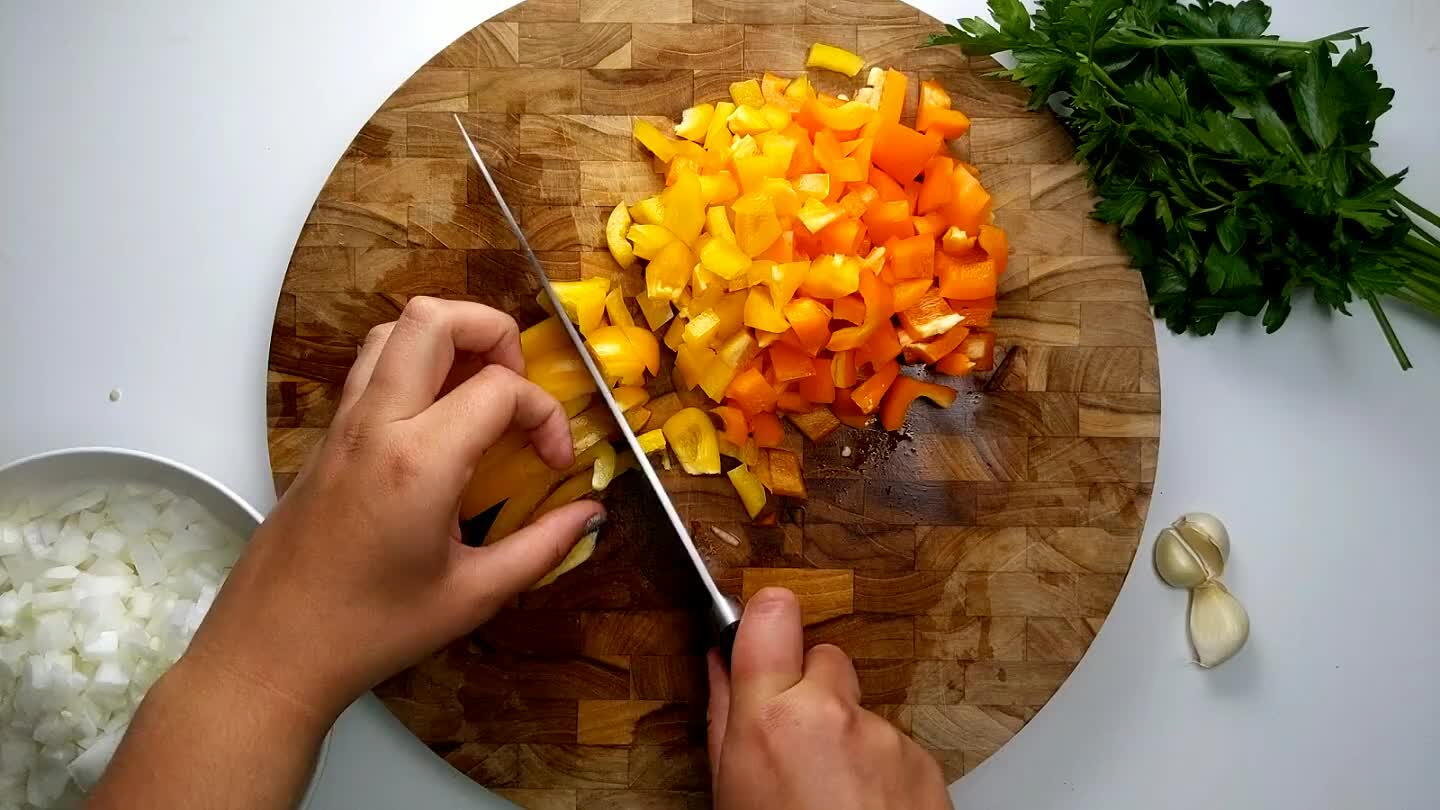 Cut across the strips to dice.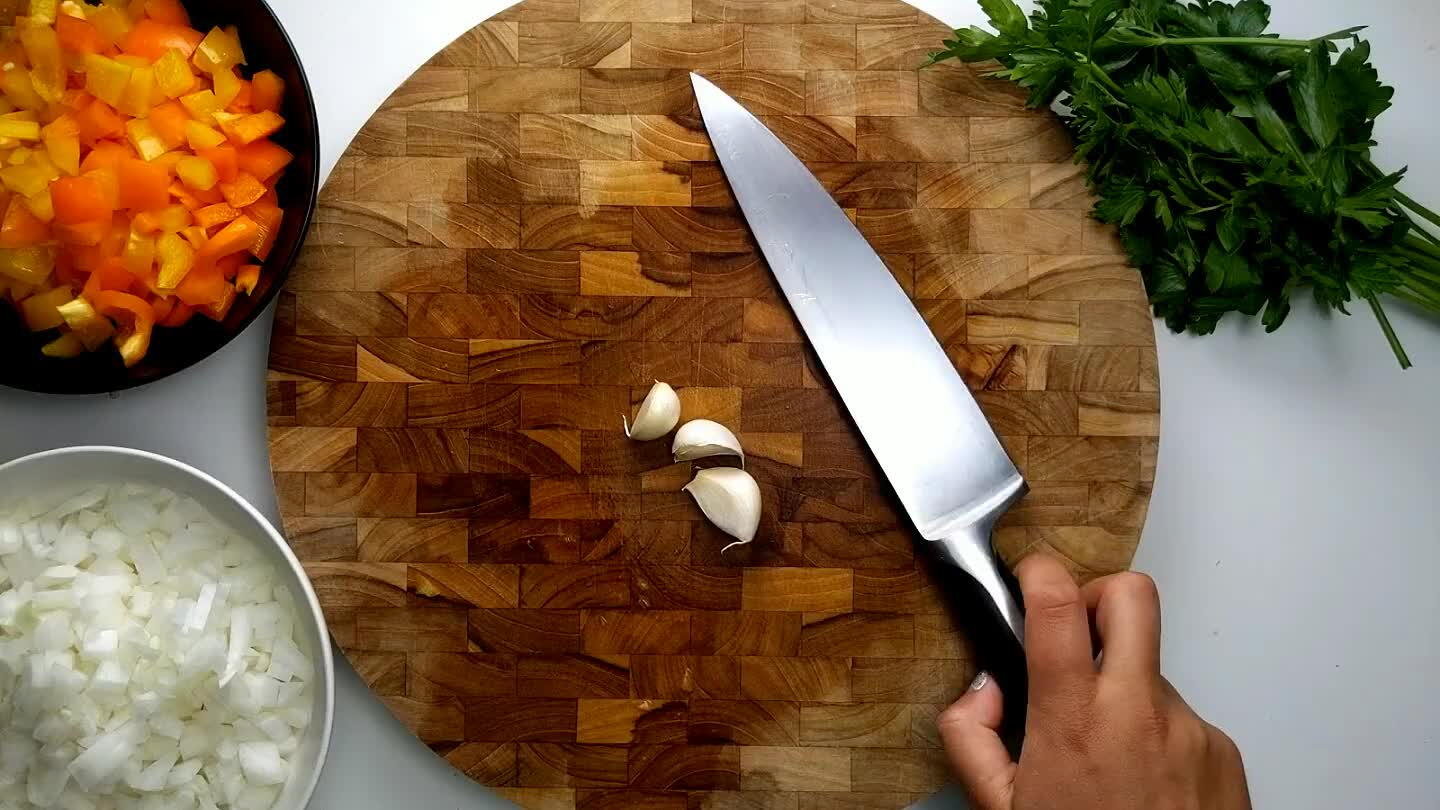 Smash the garlic with the flat side of the knife and remove the papery skin. Roughly chop the cloves.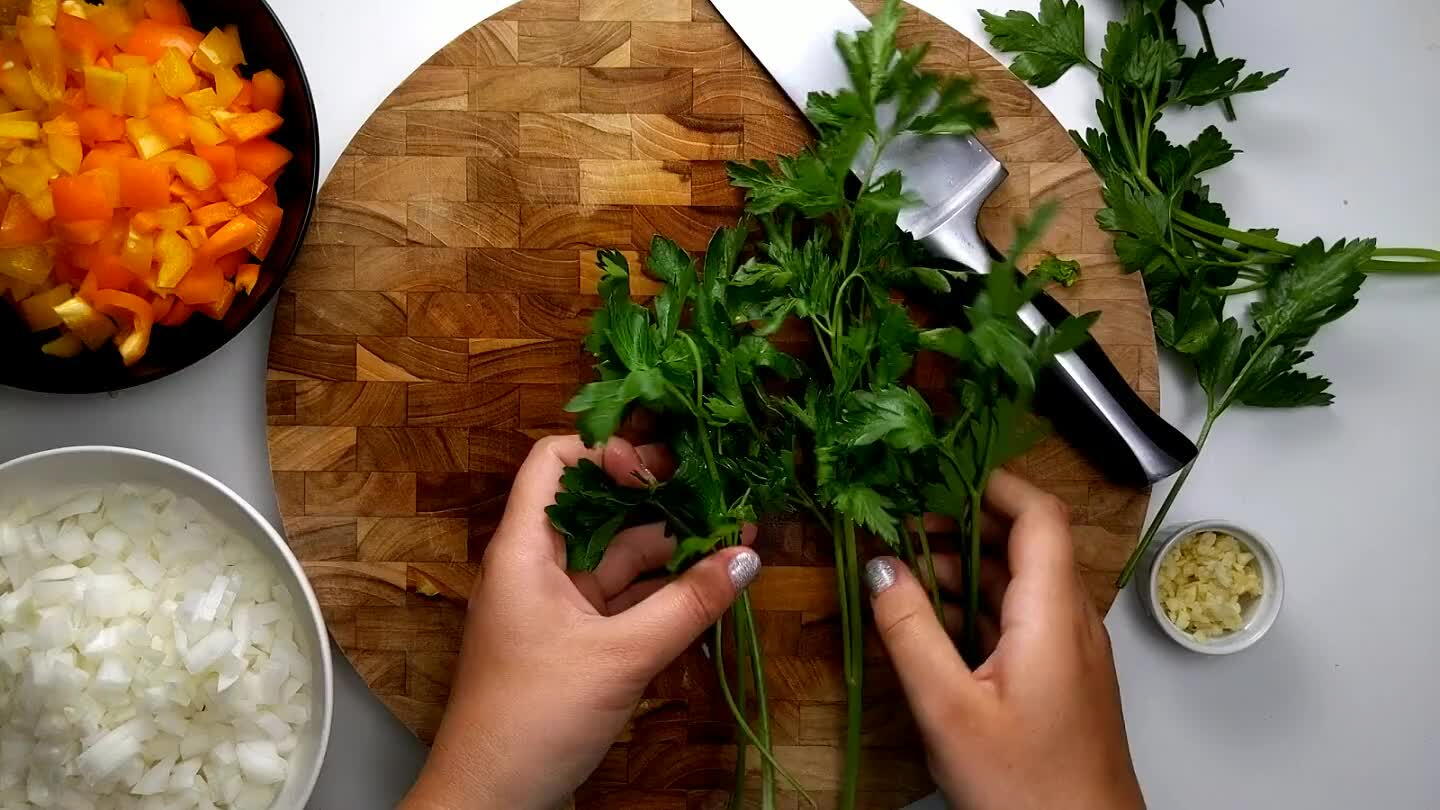 Pluck the leaves of the parsley from the stems.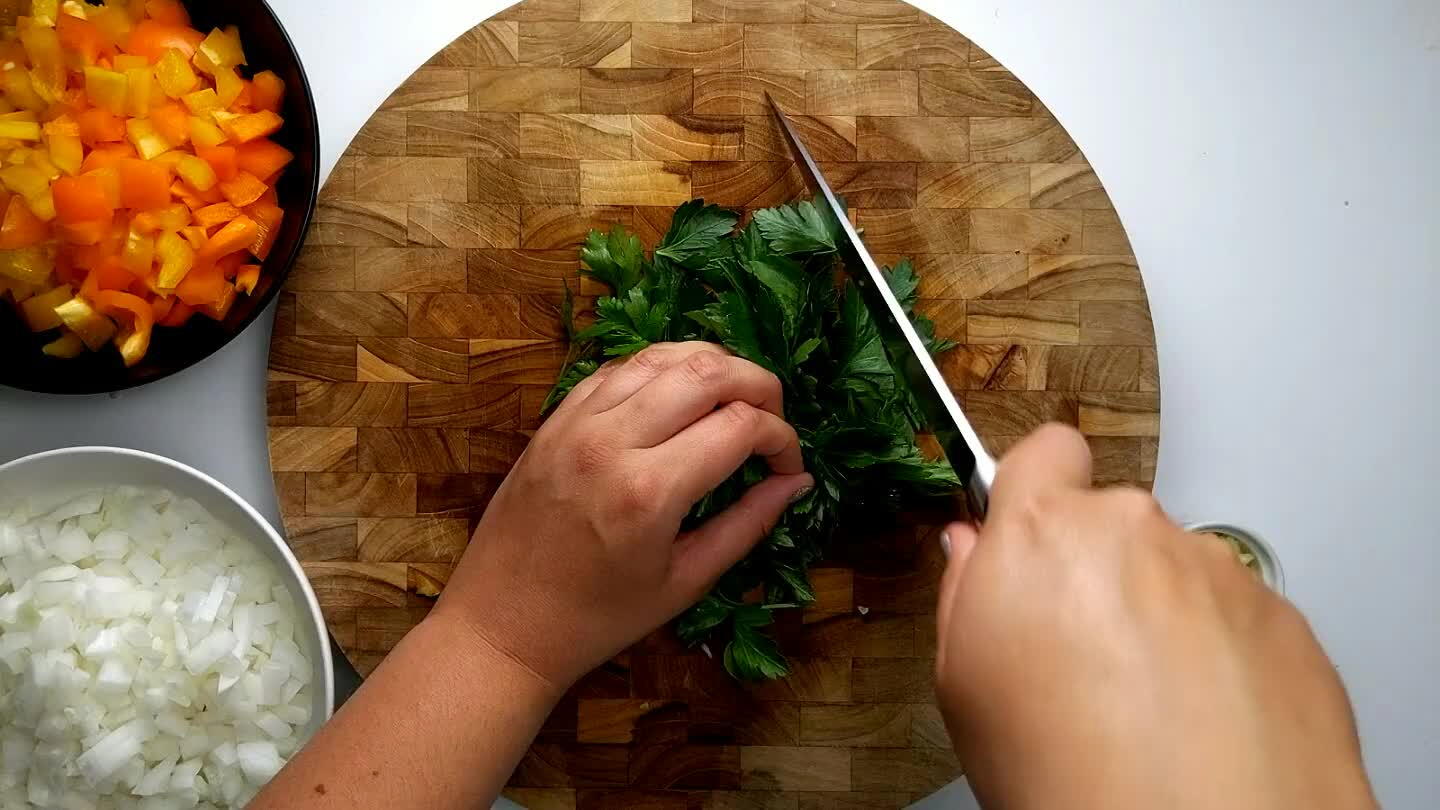 Gather the leaves together and finely chop.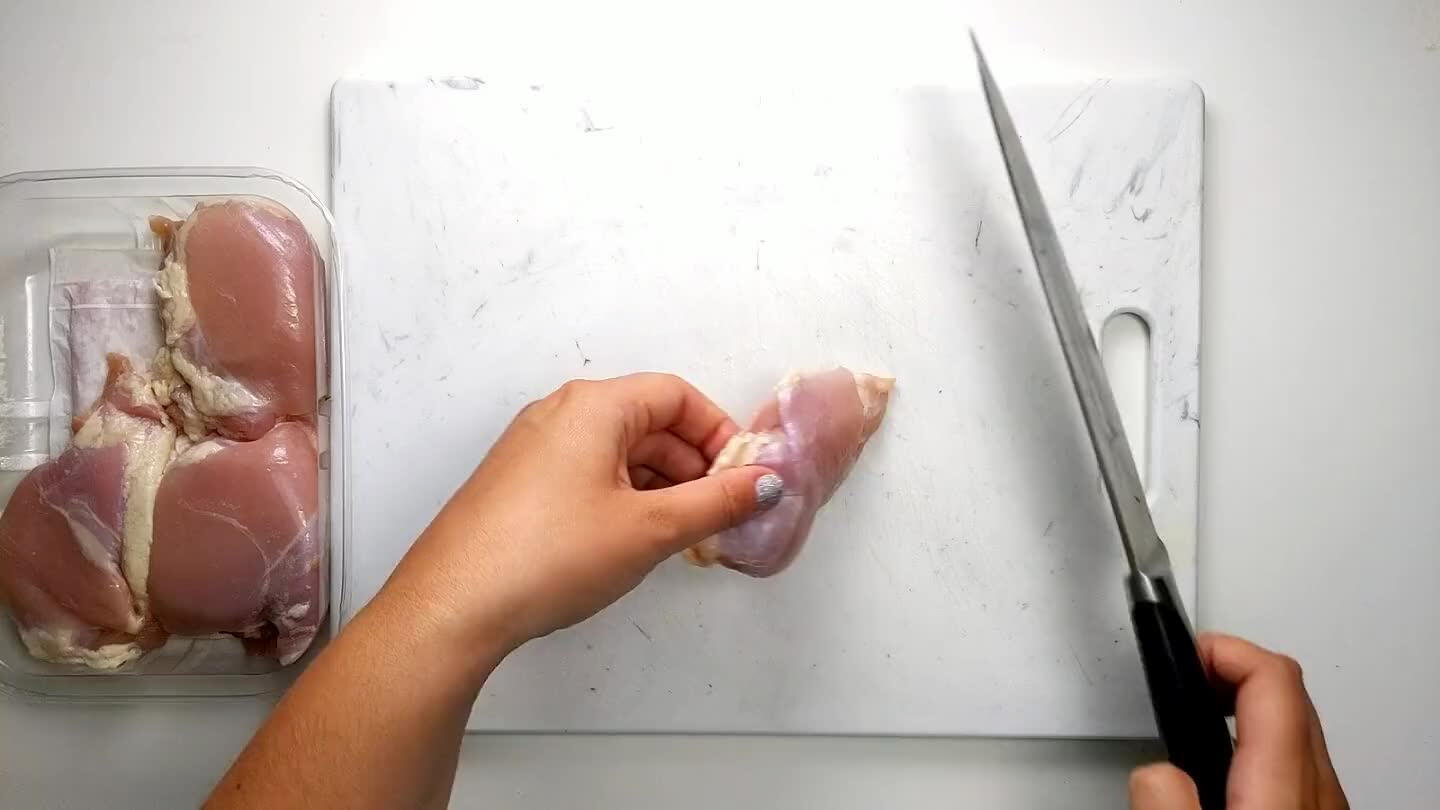 Remove any larger pieces of fat or gristle on the chicken thighs.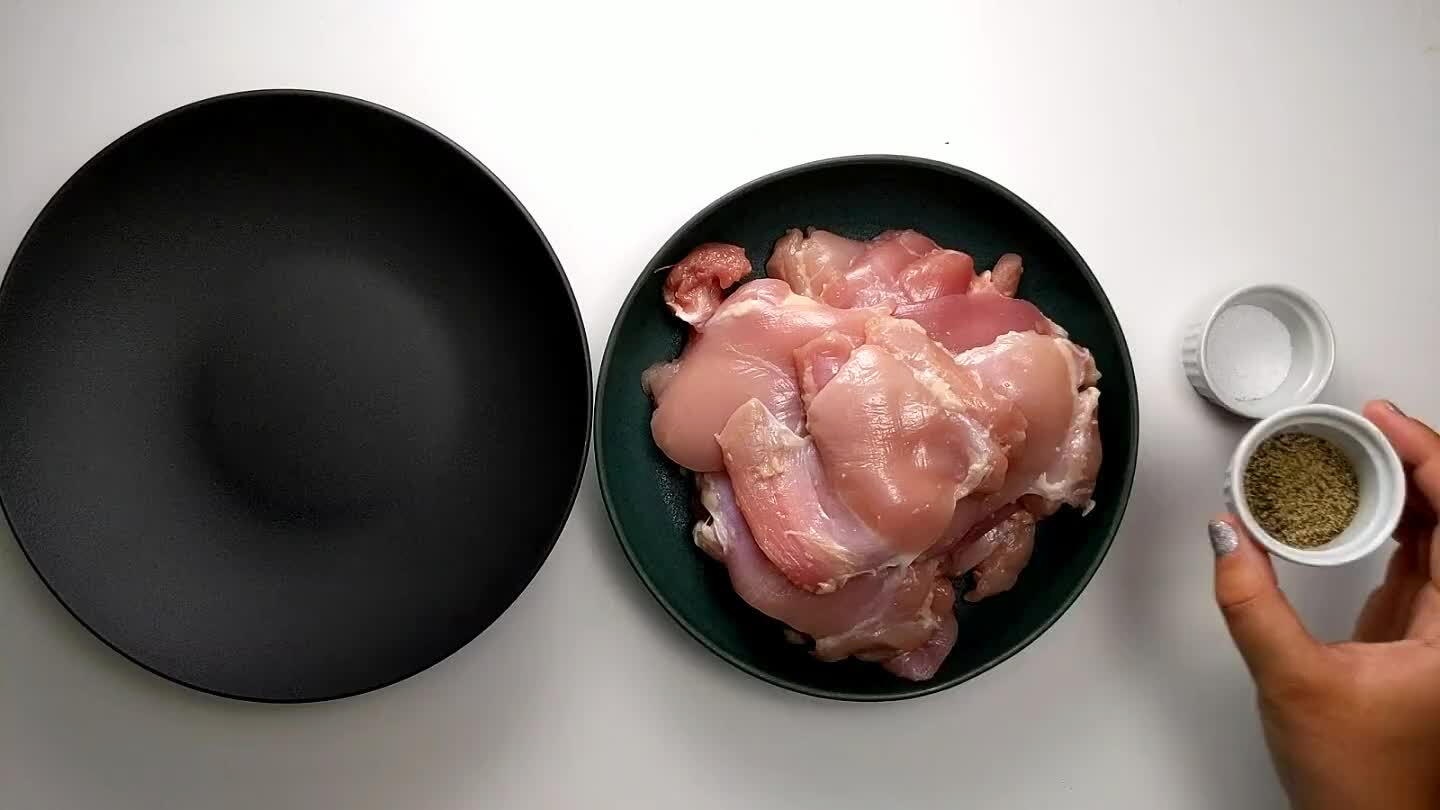 Season the chicken thighs with salt and pepper, coating both sides.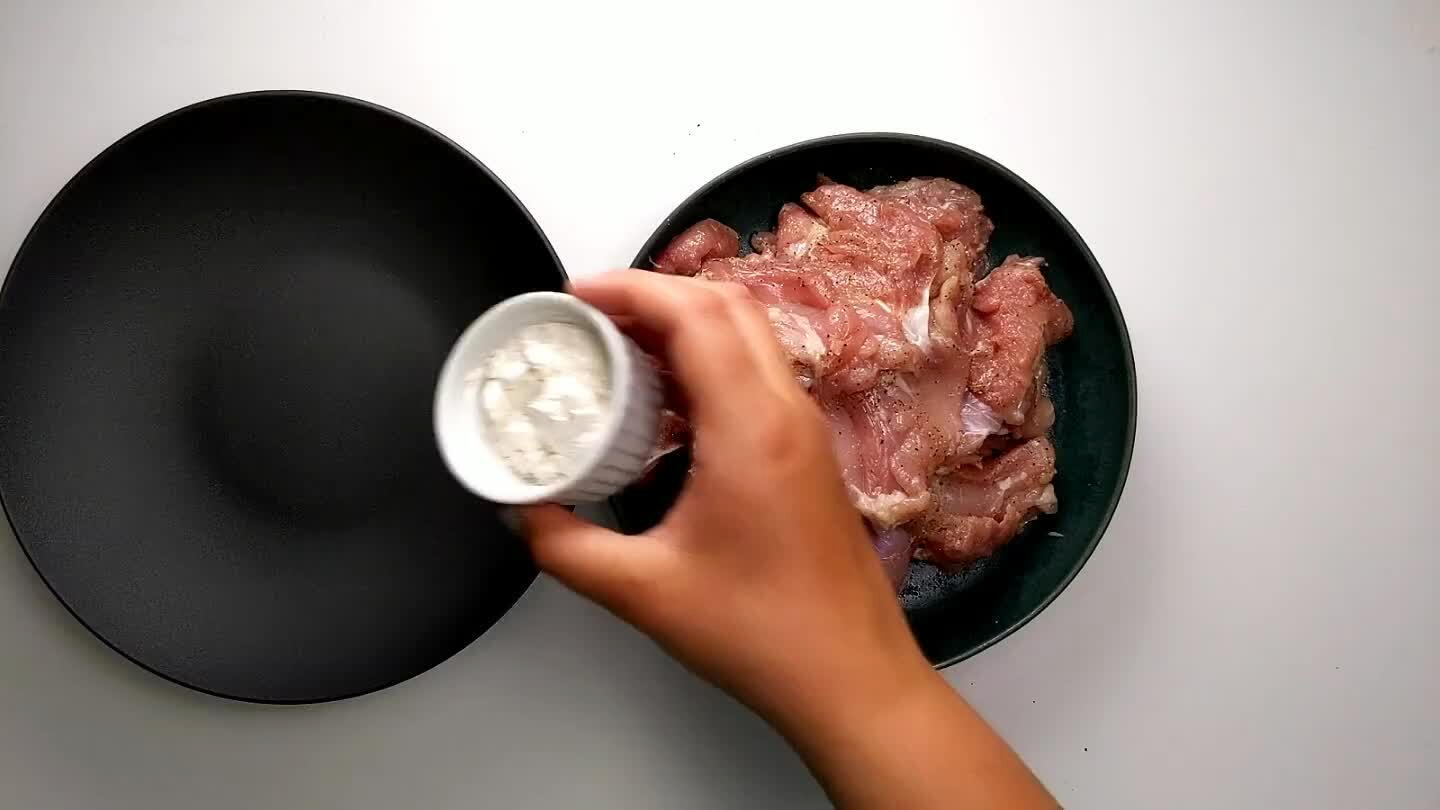 Put the flour into a flat bottomed plate or bowl and lightly coat the chicken thighs.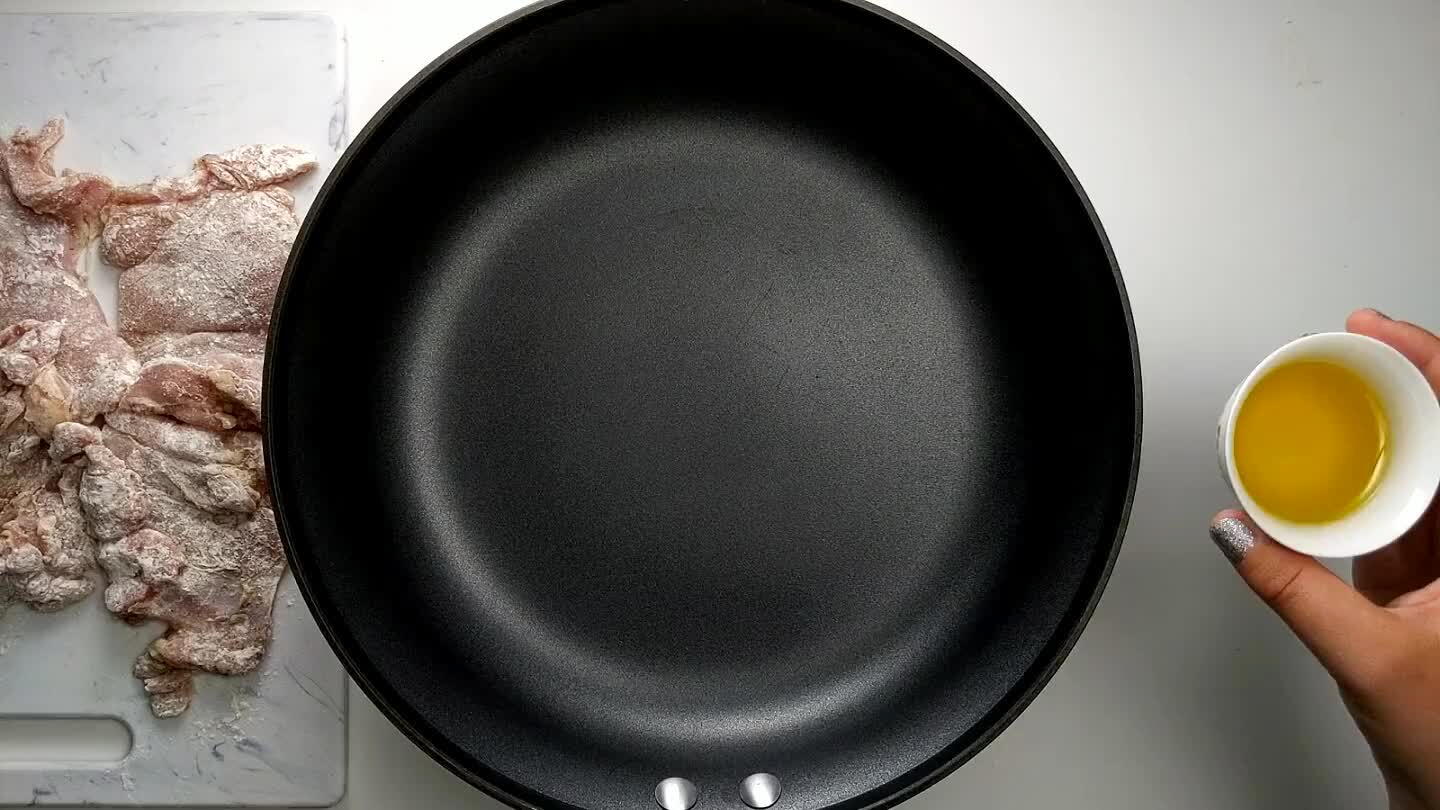 Add the olive oil to a large skillet and fry for a few minutes on each side until browned and crispy.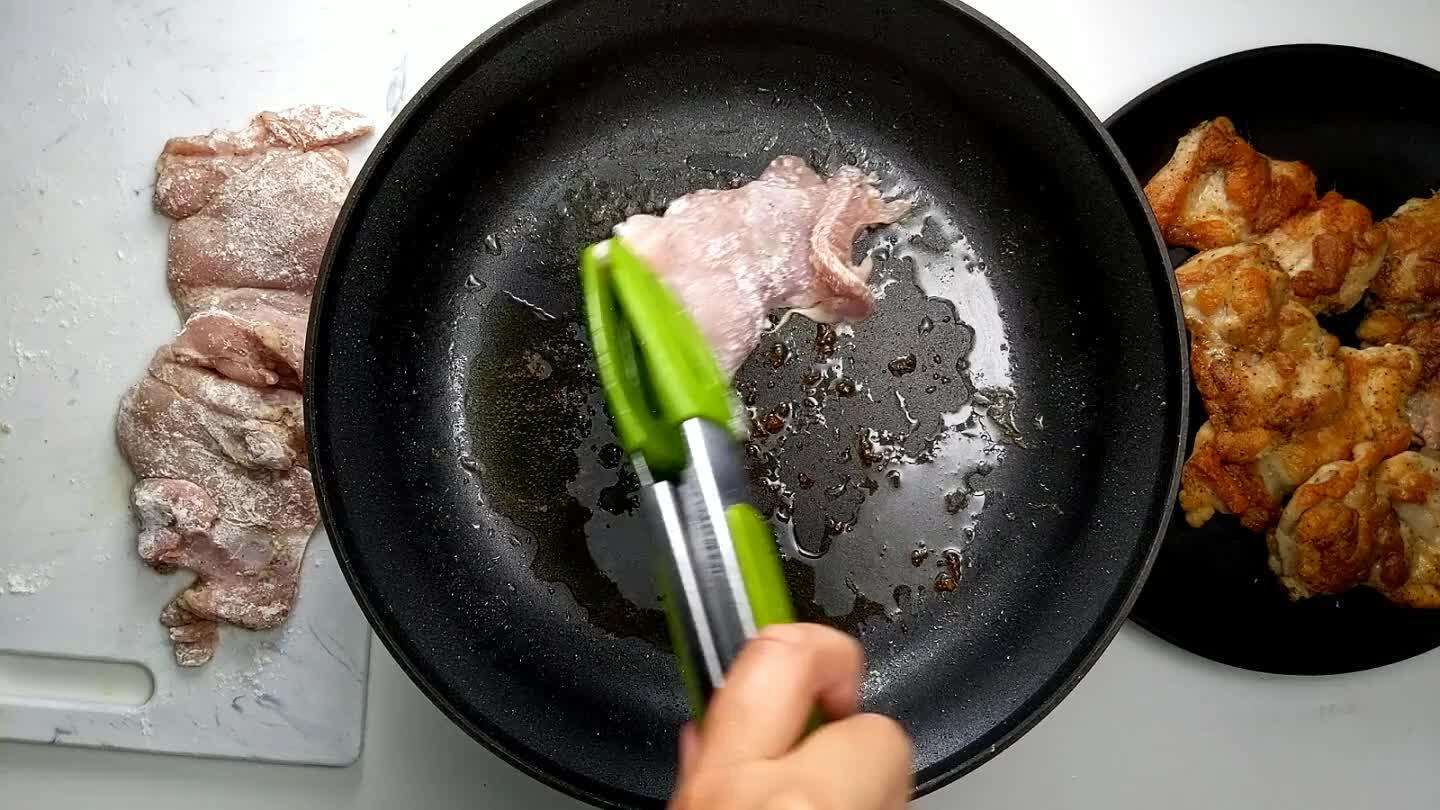 Continue browning chicken if it didn't all fit in the skillet at once.
Add onion to he skillet.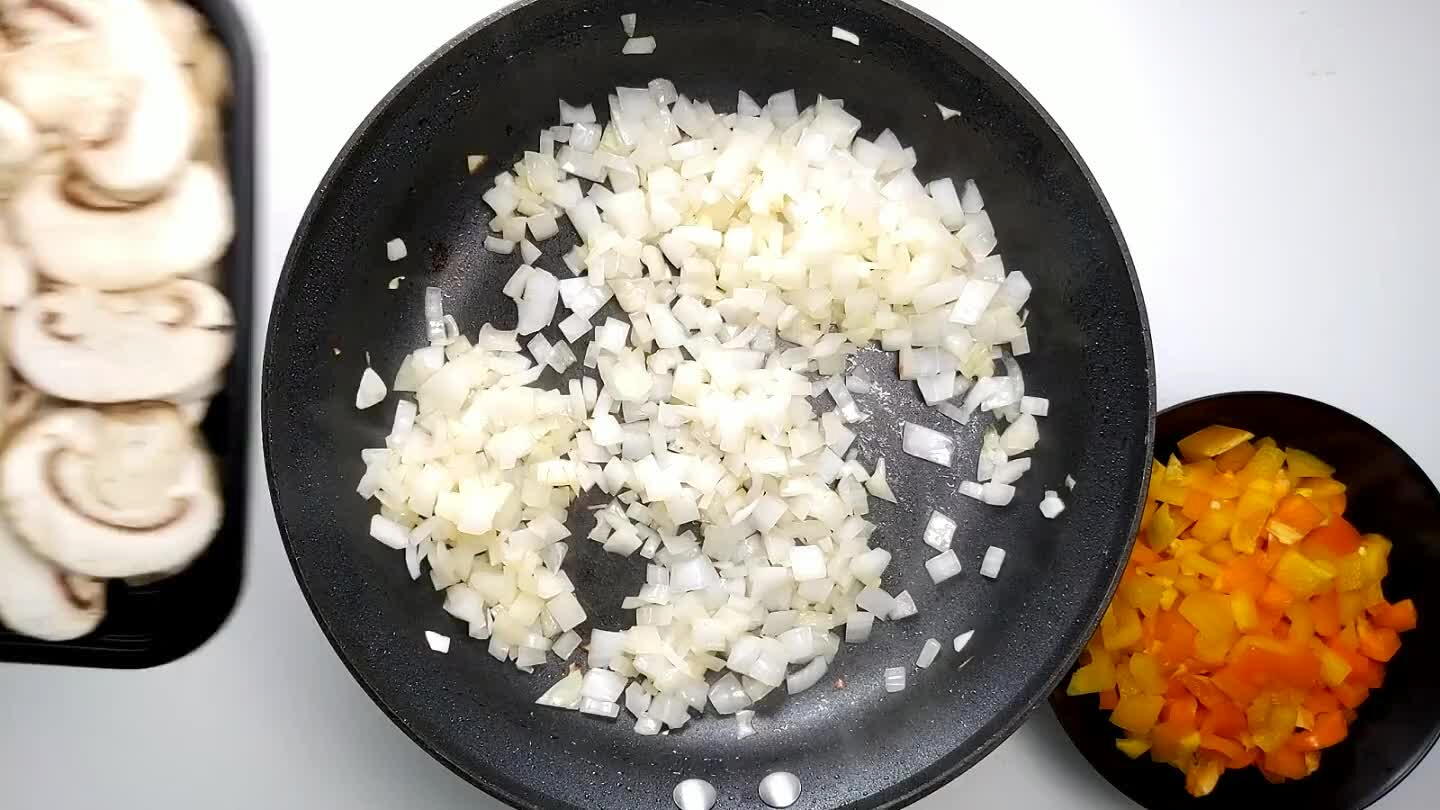 Add the mushrooms to the pan with the onion and saute for a few minutes or until onion begins to turn translucent, and mushrooms reduce in size.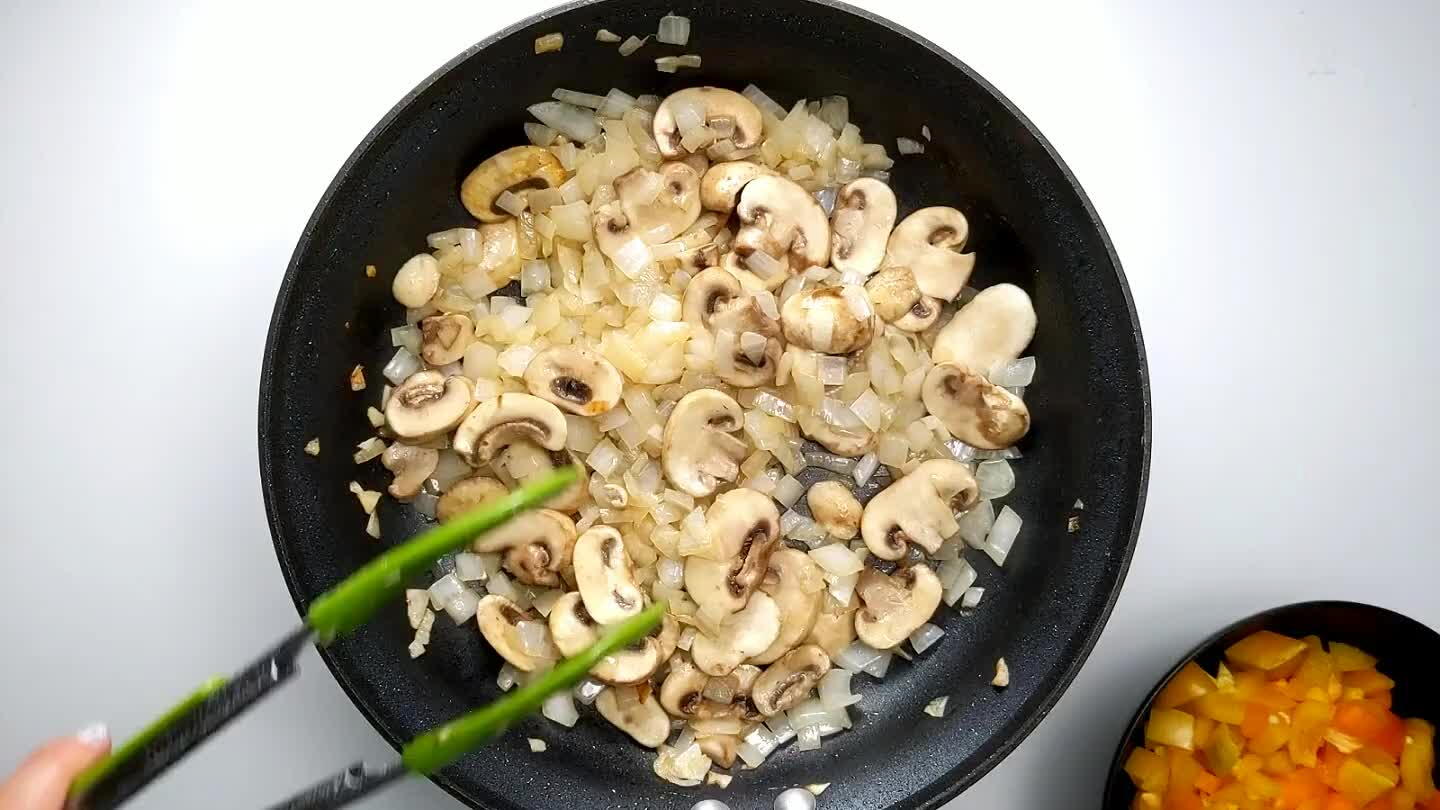 Add the bell pepper to the pan.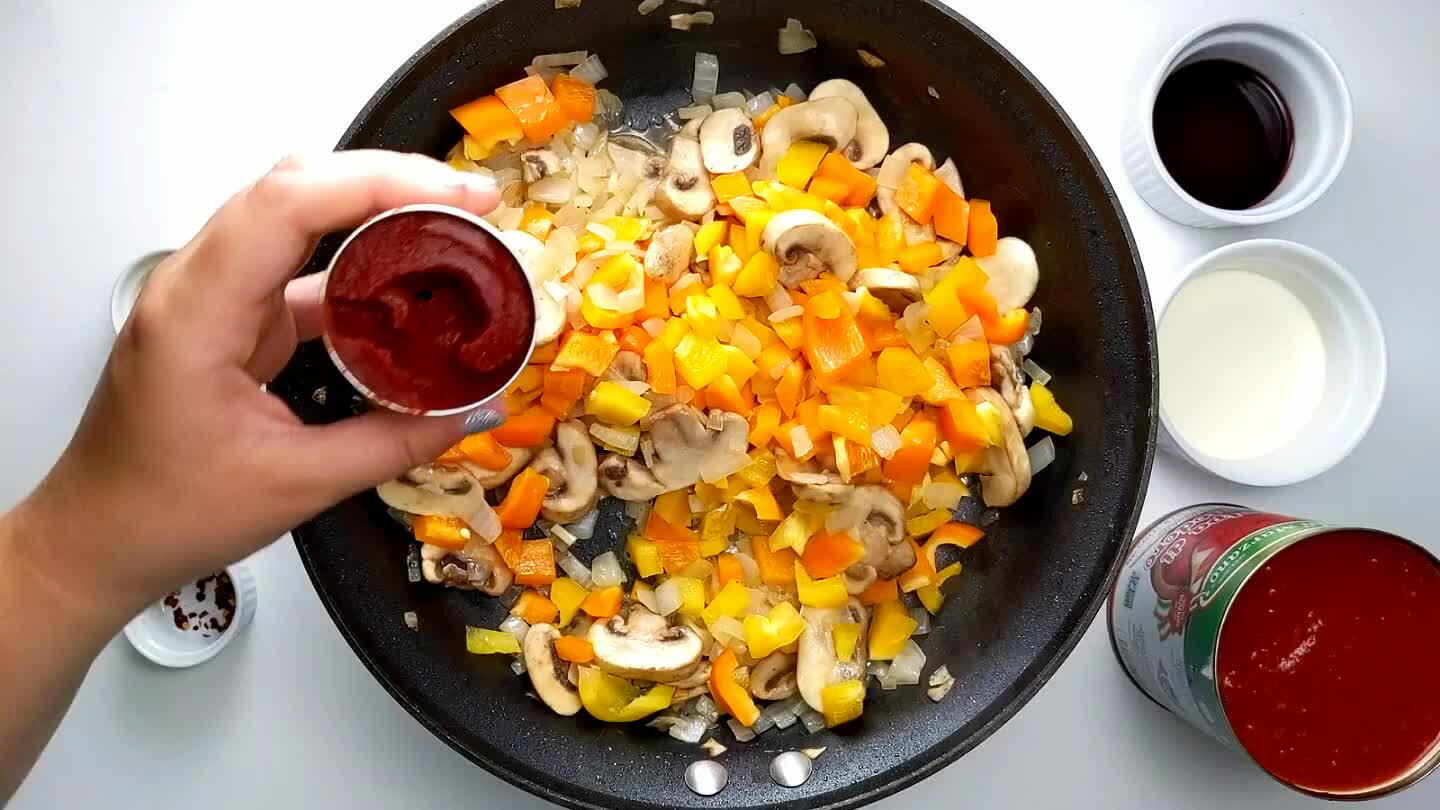 Stir in the tomato paste and fry for a few minutes.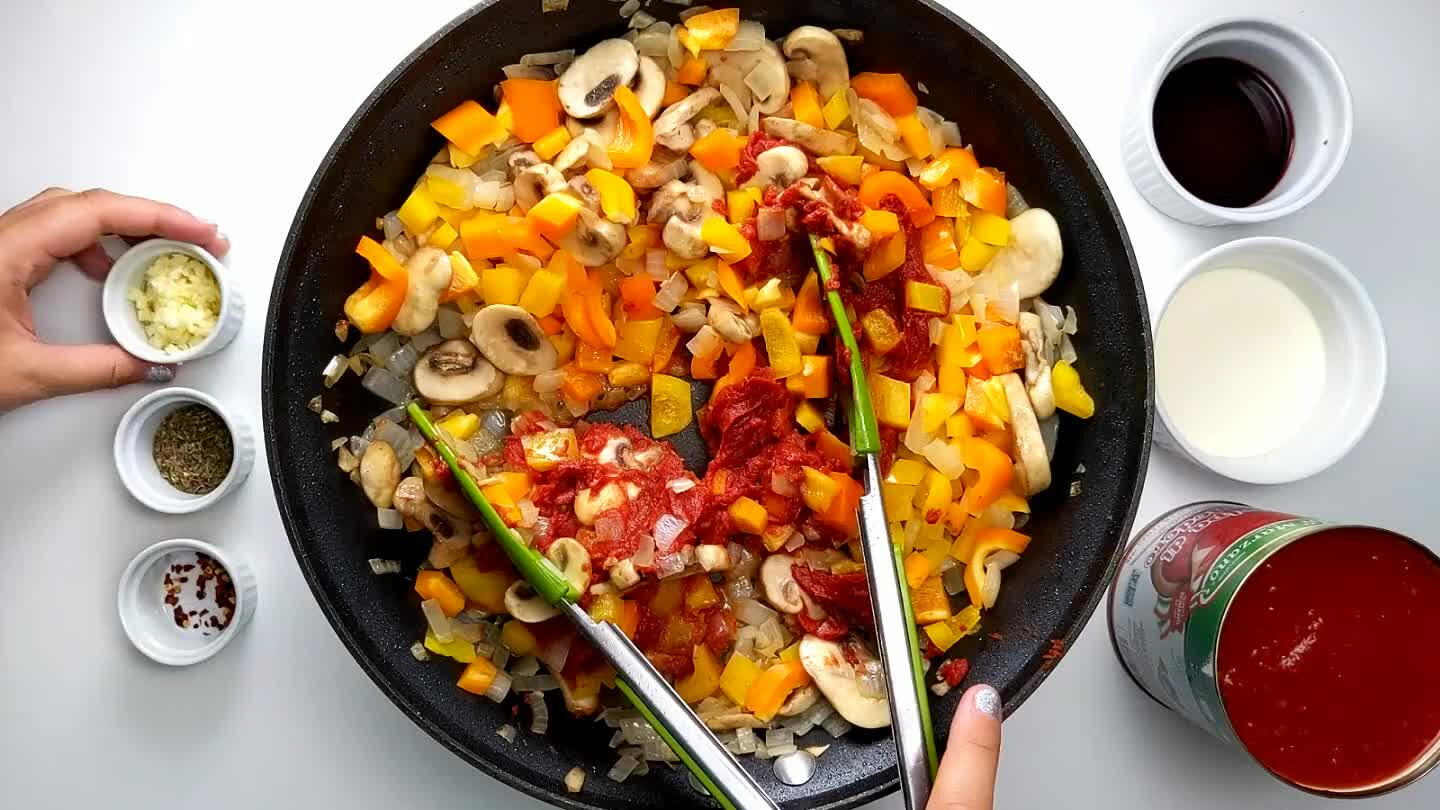 Add garlic to the pan with the veggies.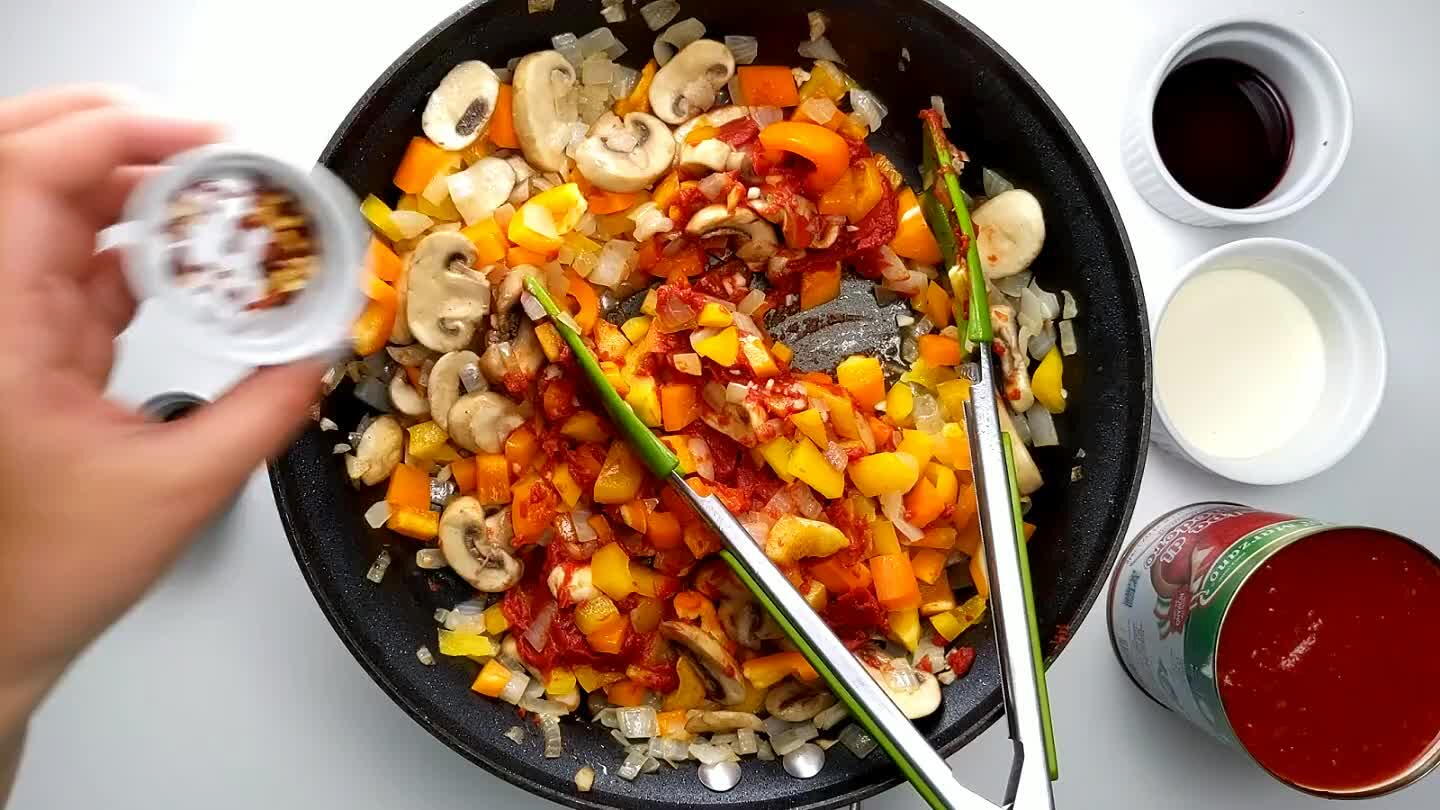 Add the red pepper flakes and Italian seasonings to the pan.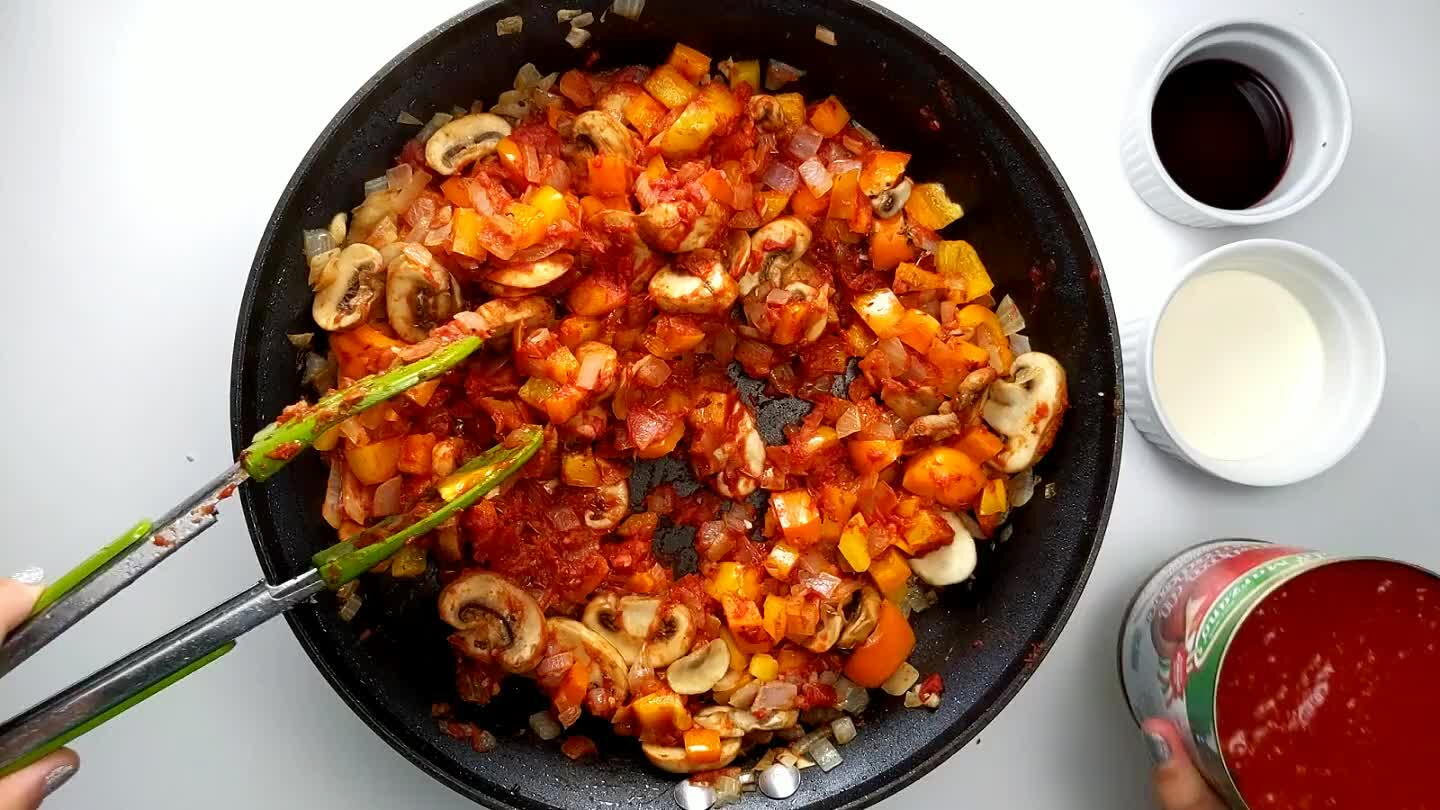 Pour in the crushed tomatoes.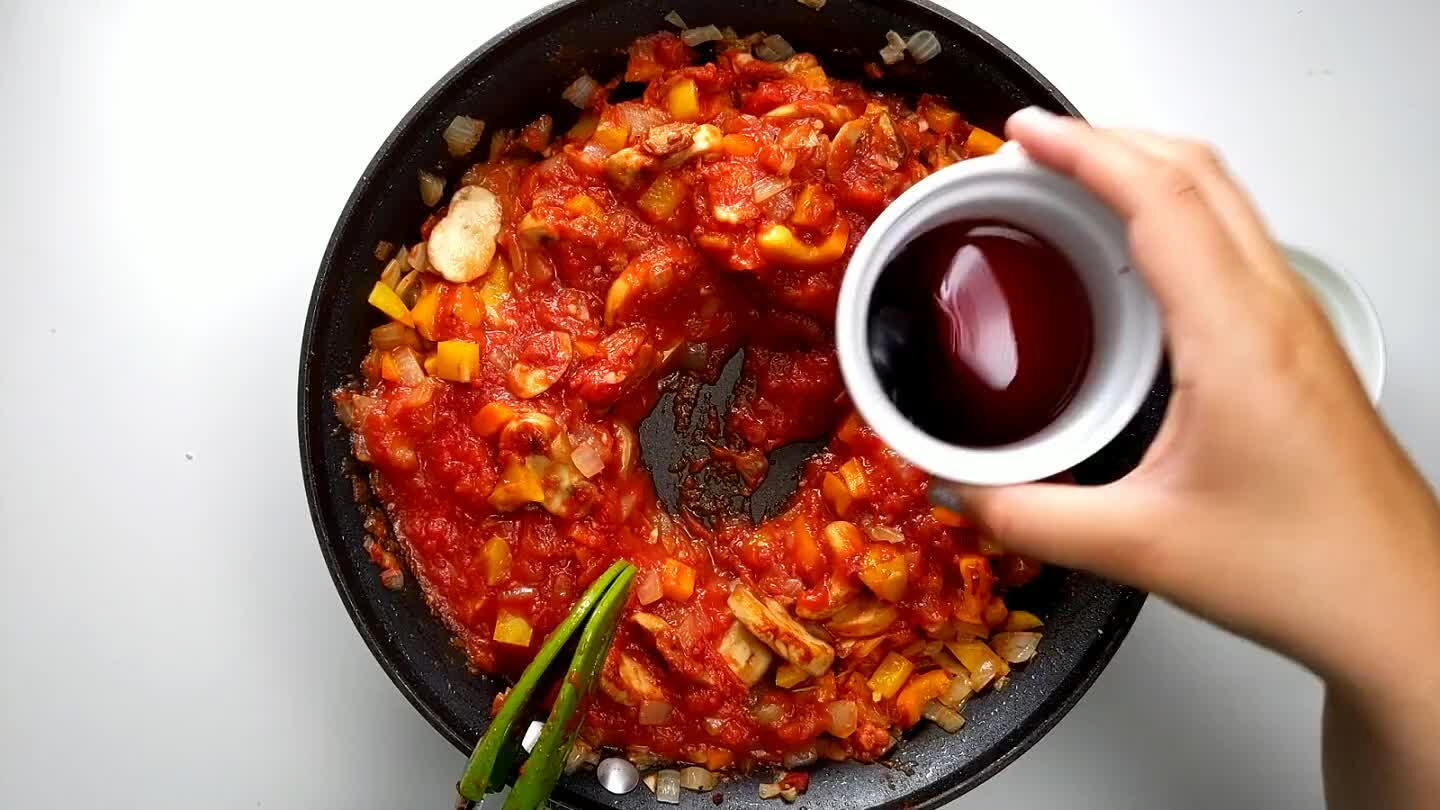 Make a spot in the sauce and pour in the red wine. Let simmer for a minute and then stir into the tomato sauce and veggies.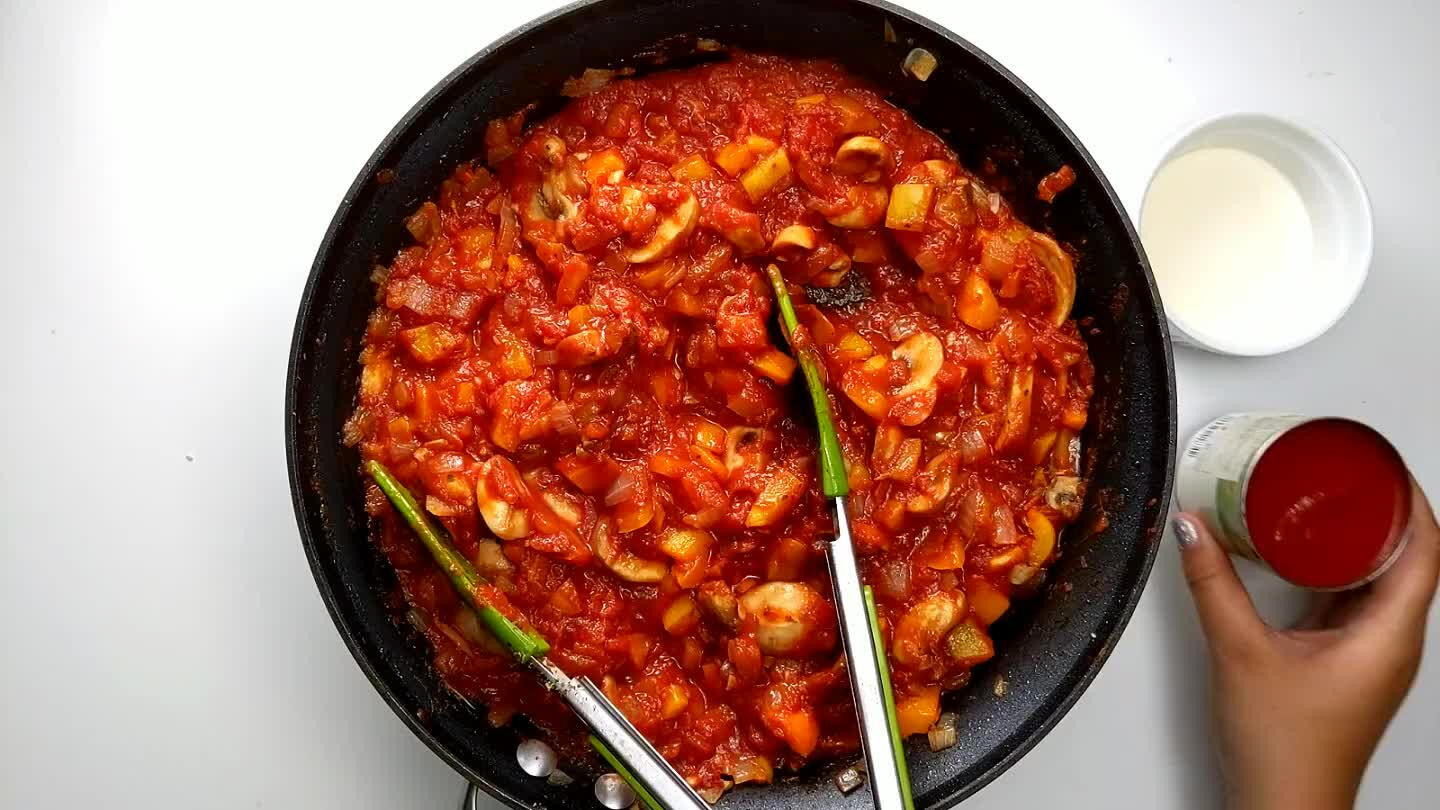 Stir in the tomato sauce and heavy cream.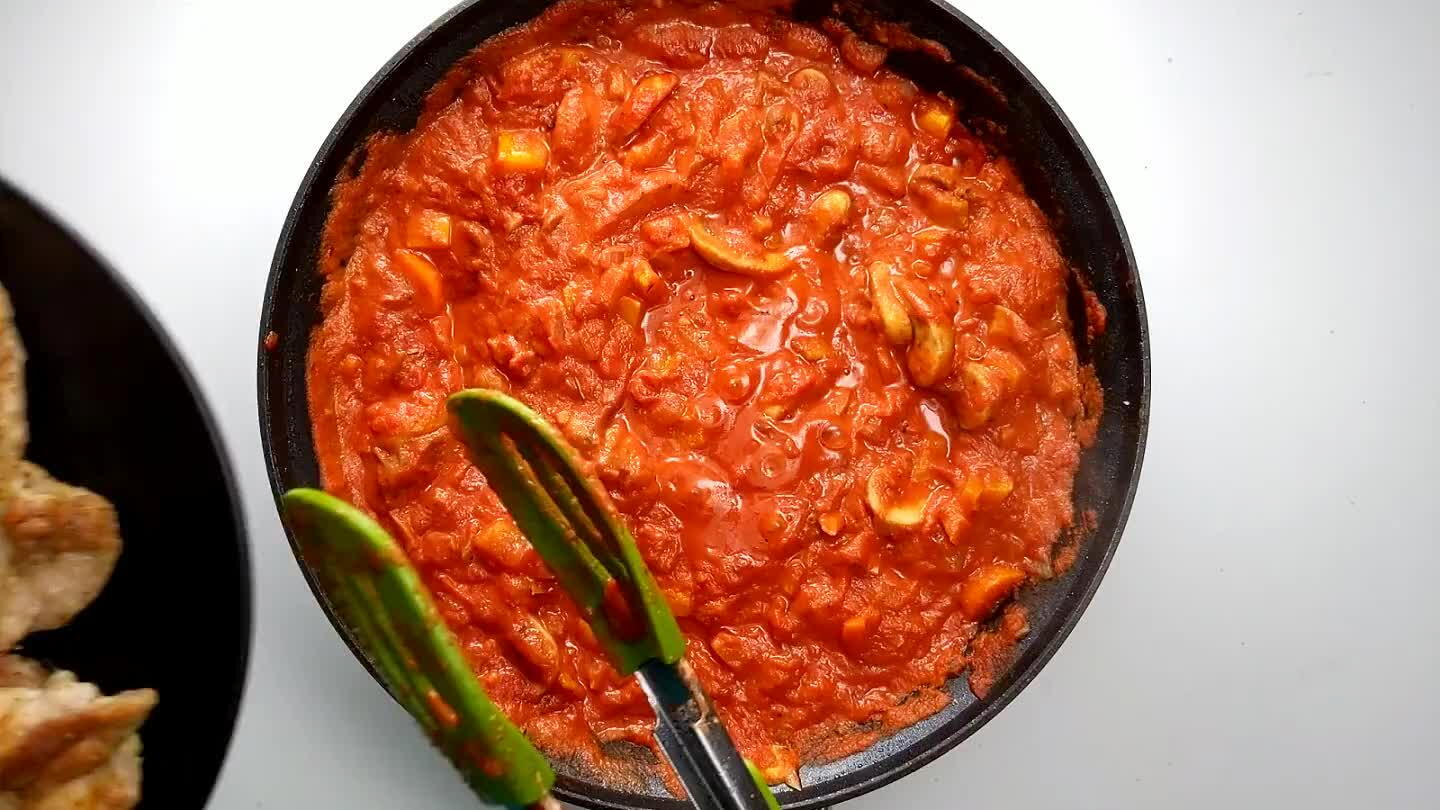 Add the chicken back into the pan and cover with the sauce. Simmer for a few minutes more.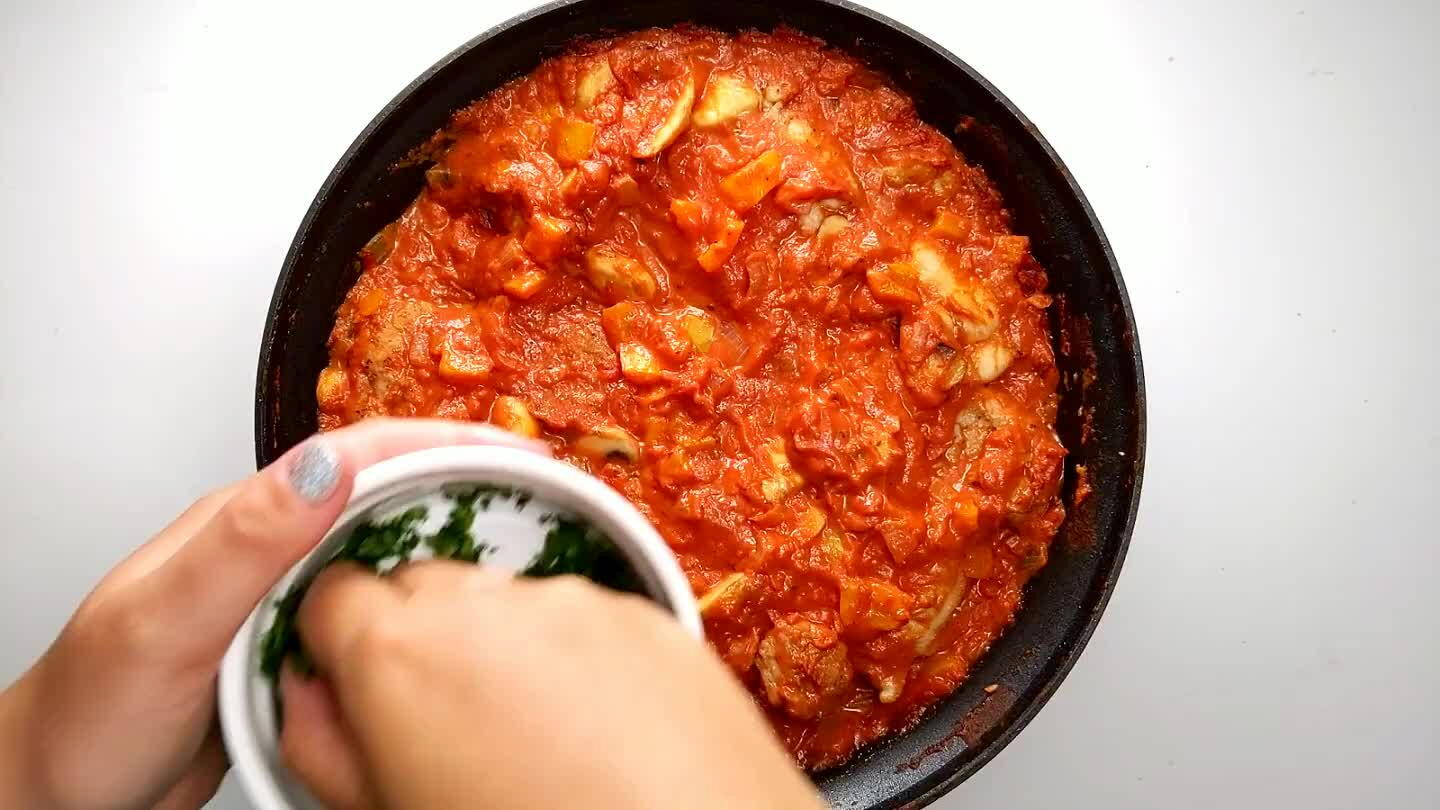 Top the sauce and chicken with the chopped parsley and grated parmesan. Serve alongside your favorite pasta, veggie, potatoes, bread or rice.