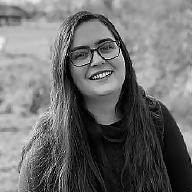 Recipe video made by Michelle
Published on 03/11/2020, viewed by 1587 , 0 Comments
2 portions
15m
Use leftover tortilla strips fried up crispy and combined with eggs and salsa! This dish is easy to adapt with whatever toppings you love.
What you will need
2 Tbsp Vegetable Oil
5 Corn Tortillas
1/2 Onion
1 Jalapeño
5 Eggs
1/2 tsp Salt
2 cloves Garlic
1/2 cup Mild Salsa
1/4 bunch Cilantro
2 Radishes, optional
1/2 Avocado, optional
1/4 cup Cotija Cheese, optional
(Nutritional facts 357 calories, 22.51 g fat, 23.98 g carbohydrates, 14.81 g protein, 313 mg cholesterol, 504 mg sodium)
How to cook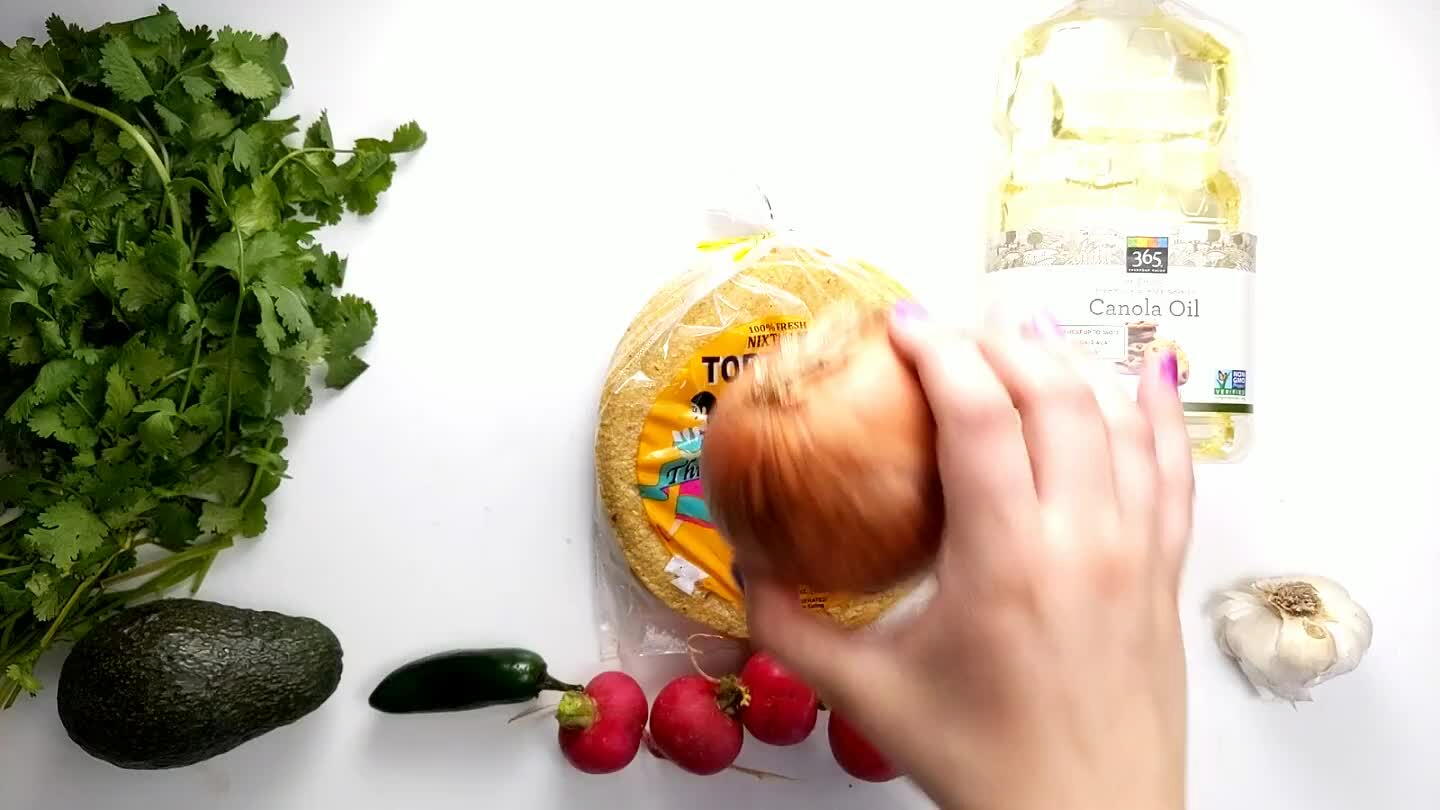 Gather and portion all ingredients.
Wash and chop the cilantro.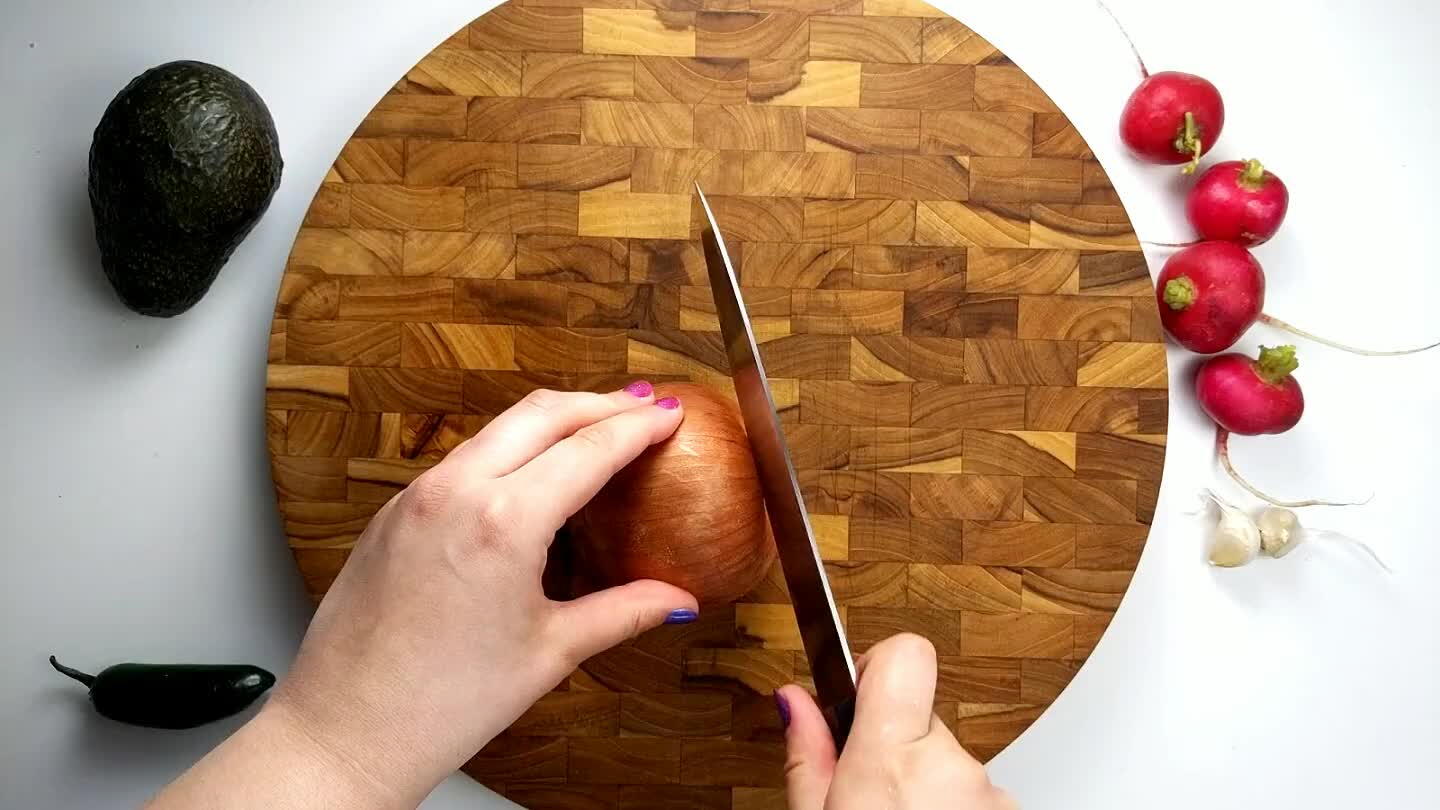 Cut off the stem side of the onion and the skin. With the knife parallel to the cutting board, cut the onion in half, leaving the root side intact. Then slice thin strips across the onion toward the root. Chop perpendicularly to create the dice.
Slice the jalapeno in half and remove the seeds. Roughly dice the jalapeno halves. If you prefer more spice, leave the seeds in!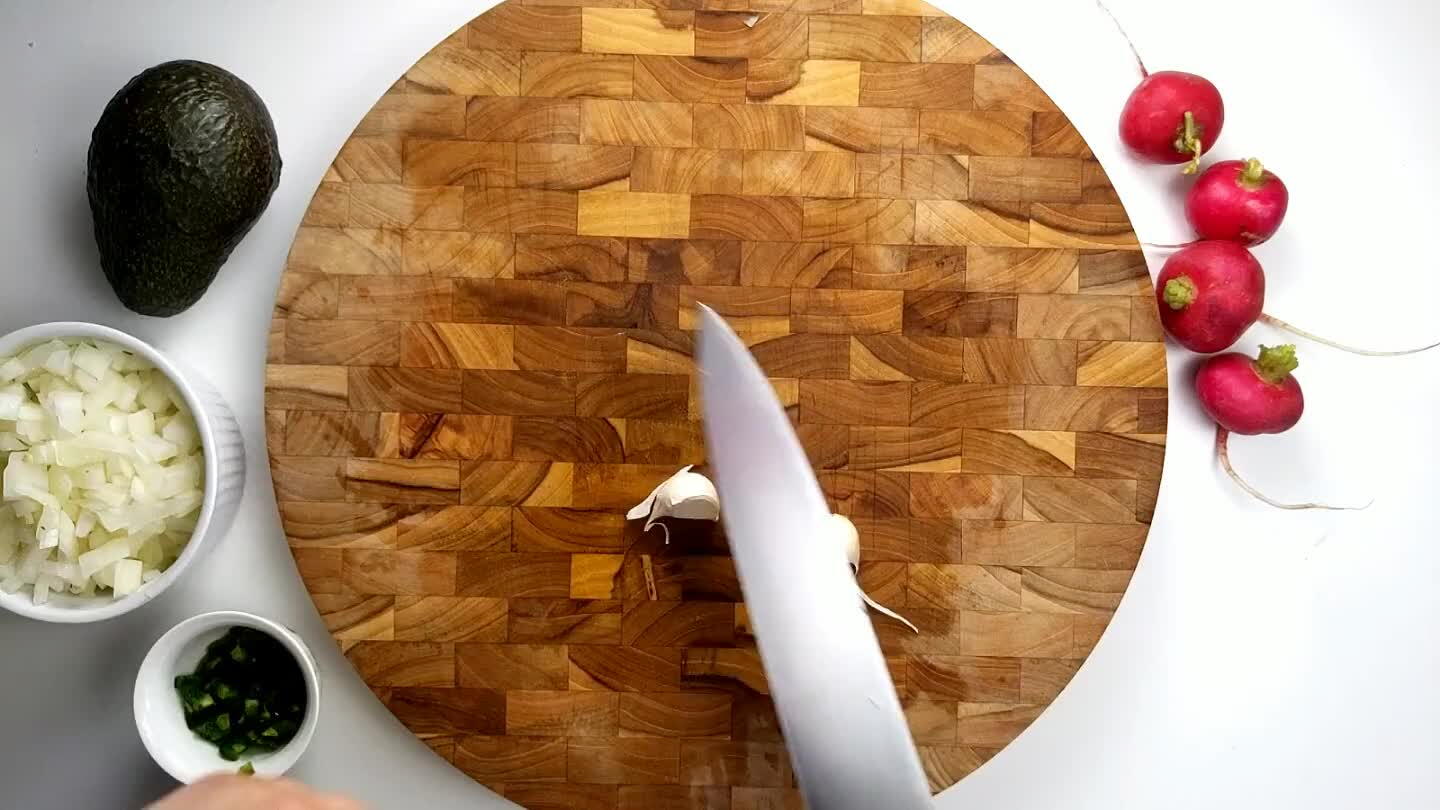 Smash the clove with the flat side of a knife and remove the papery skin. Then roughly dice the garlic.
Cut the radish in half and remove the root end. Lay the flat sides on the cutting board and thinly slice.
Cut around the seed of the avocado and twist to pull the halves apart. Remove the seed carefully by wedging the knife in and twisting out. Slice into thin strips.
Heat oil in a heavy-bottomed skillet over medium-high heat. Tear the corn tortillas into bite-sized pieces and drop into the hot oil.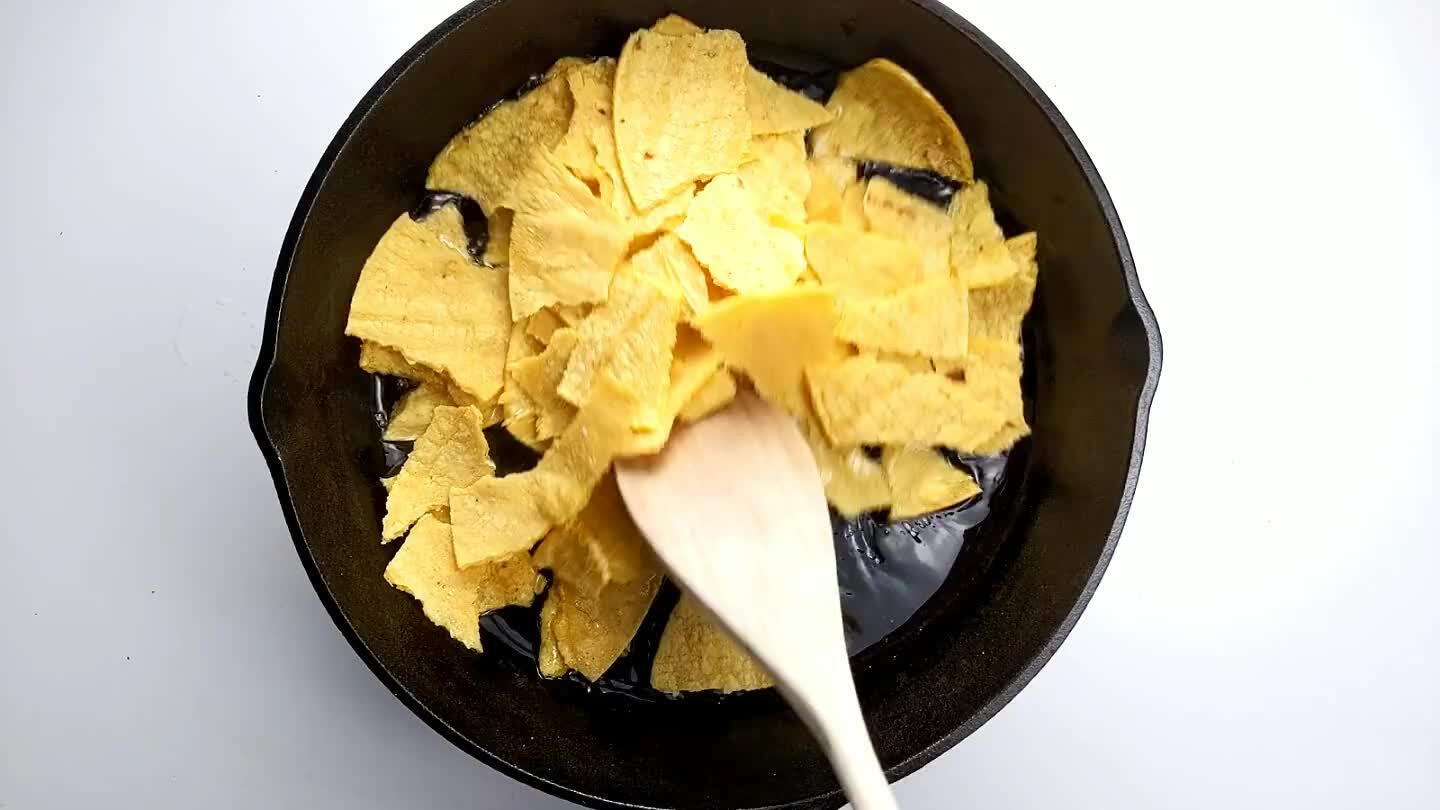 Stir every minute or so and let the tortillas crisp up in the pan.
While the tortillas are crisping up, crack the eggs into a bowl and season with a pinch of salt and pepper.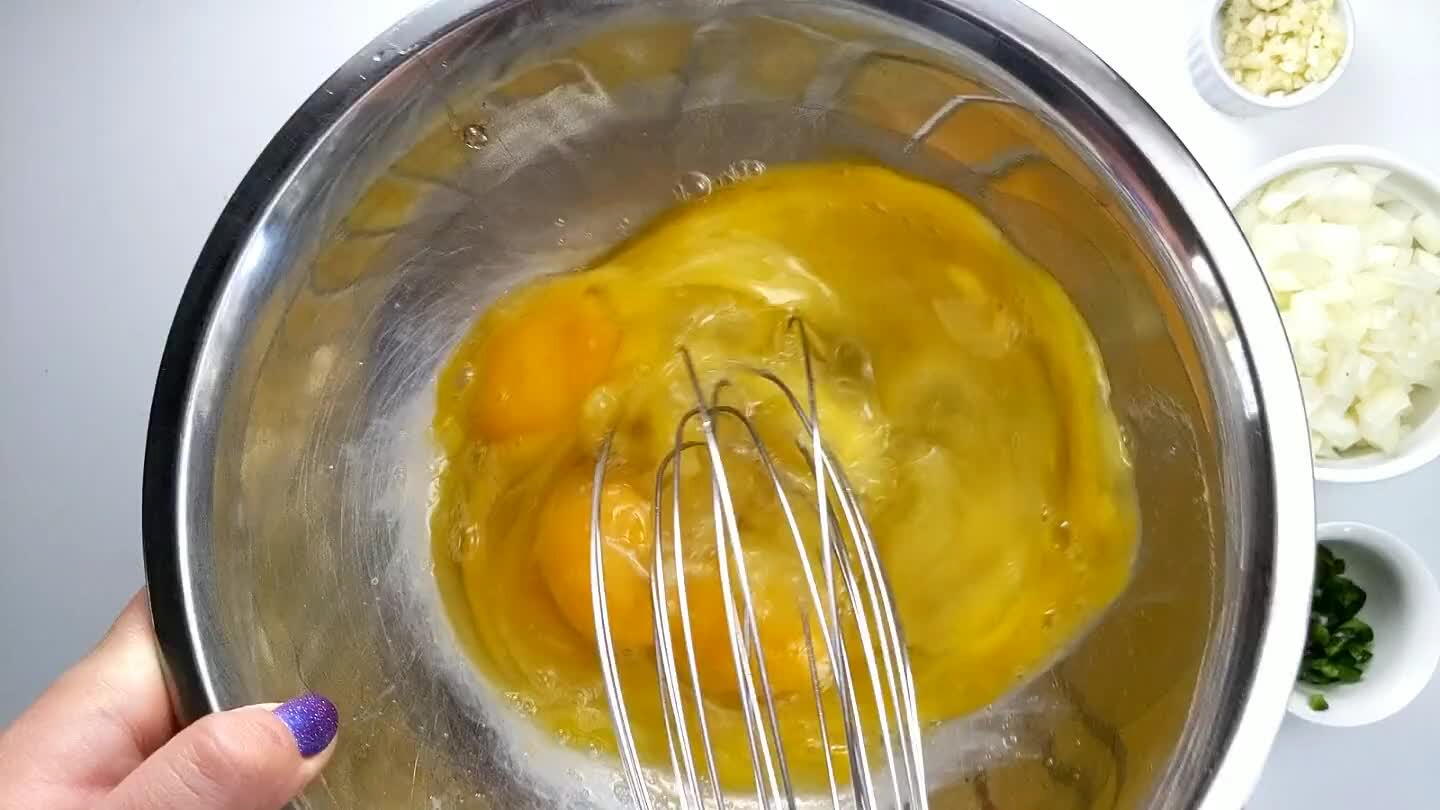 Scramble the eggs with a whisk.
When the tortillas are a little crispy around the edges, add in the diced onion and jalapeno.
Saute the onions with the tortilla pieces and add another pinch of salt to season.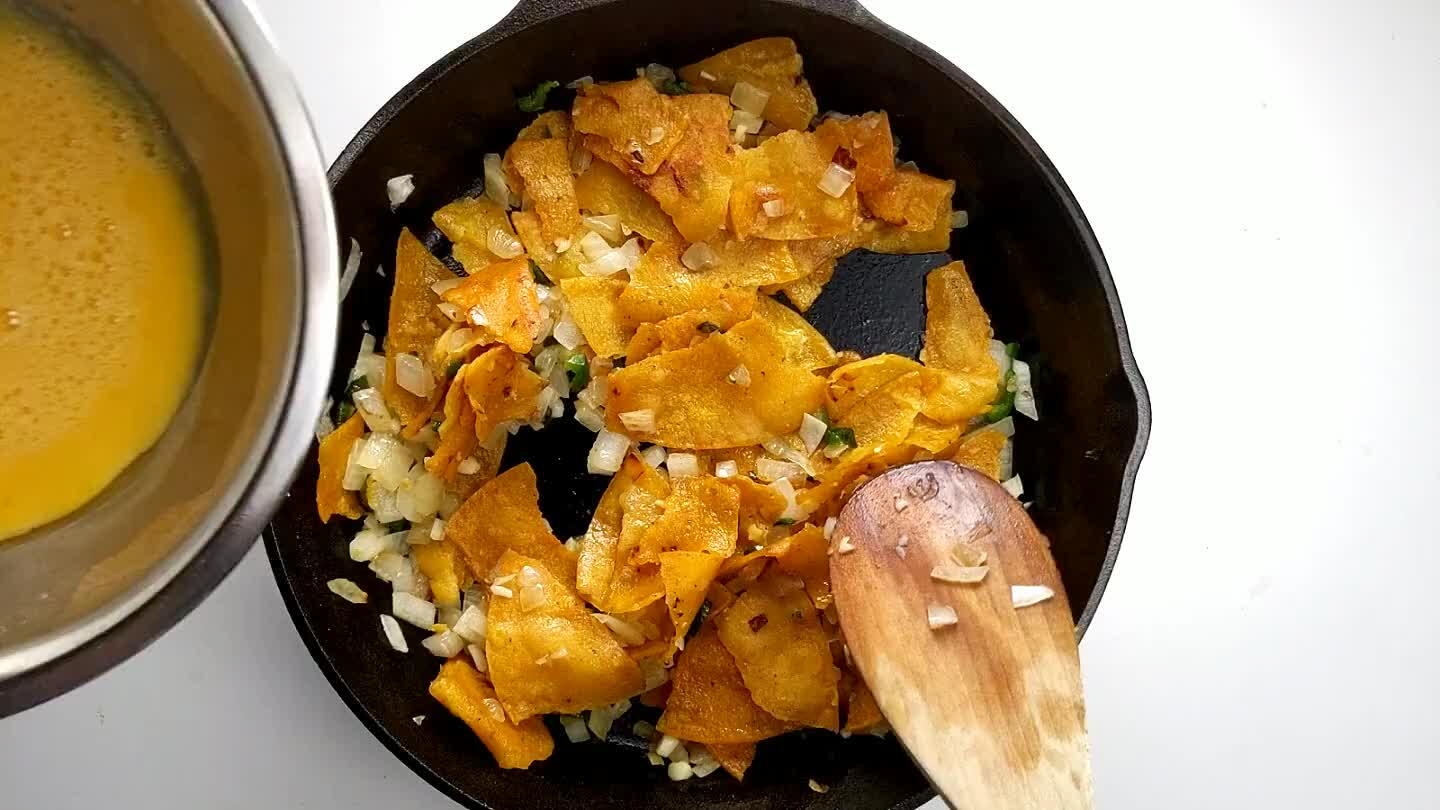 When the onion is turning translucent, pour in the whisked eggs and begin stirring to cook.
When the eggs are nearly cooked, add in half the salsa and mix to combine.
When the eggs are firm and no runny spots remain, add to a bowl or plate and top with cilantro, radish, cotija cheese, and avocado if you like!
Ready to eat!
Comments