6 portions
20m
This dish is spicy! But the flavors are awesome. The flavor has you wanting the next bite while the heat holds you back. Two of the ingredients can be difficult to find, but your local asian grocer should have them. You need a good sichuan chili oil to get the right effect. Black vinegar (a.k.a. 'chiankiang' or 'zhenjiang' vinegar) can be subbed with a blend of balsamic and red wine vinegar in a pinch.
What you will need
1 English Cucumber
1 tsp Sesame Seeds
1 Tbsp Black Vinegar
1 tsp Turbinado Sugar
1 tsp Sichuan Chili Oil
1 tsp Sesame Oil
a pinch of Salt
2 Tbsp Roasted Peanuts
(Nutritional facts 58 calories, 3.97 g fat, 4.51 g carbohydrates, 2.03 g protein, undefined mg cholesterol, 259 mg sodium)
How to cook
Slice the cucumbers in half lengthwise. Peeling the cucumbers is a good idea because they will pick up the dressing a little better, but you can skip it if you're feeling lazy. Scoop out the seeds with a spoon. slice lengthwise down each half twice to yield 6 total long strips of cucumber, then dice it up.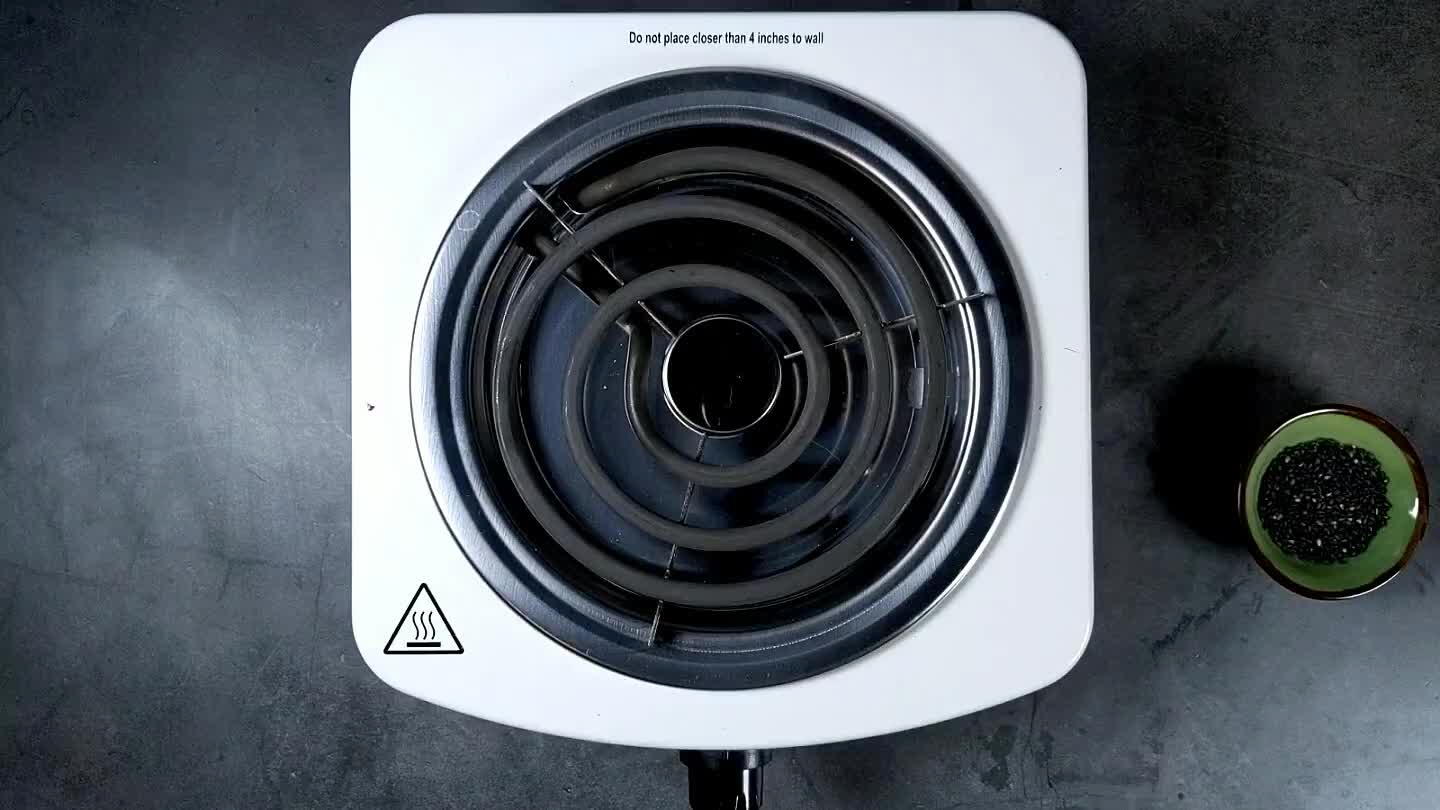 This is another step that you can skip if you're feeling lazy, but toasting the sesame seeds will improve their texture and flavor. Just put them in a sautee pan over medium heat and give them a shake now and then. Remove from pan when hot to the touch and slightly aromatic. Black sesame is better for this dish IMO, but white will work just fine.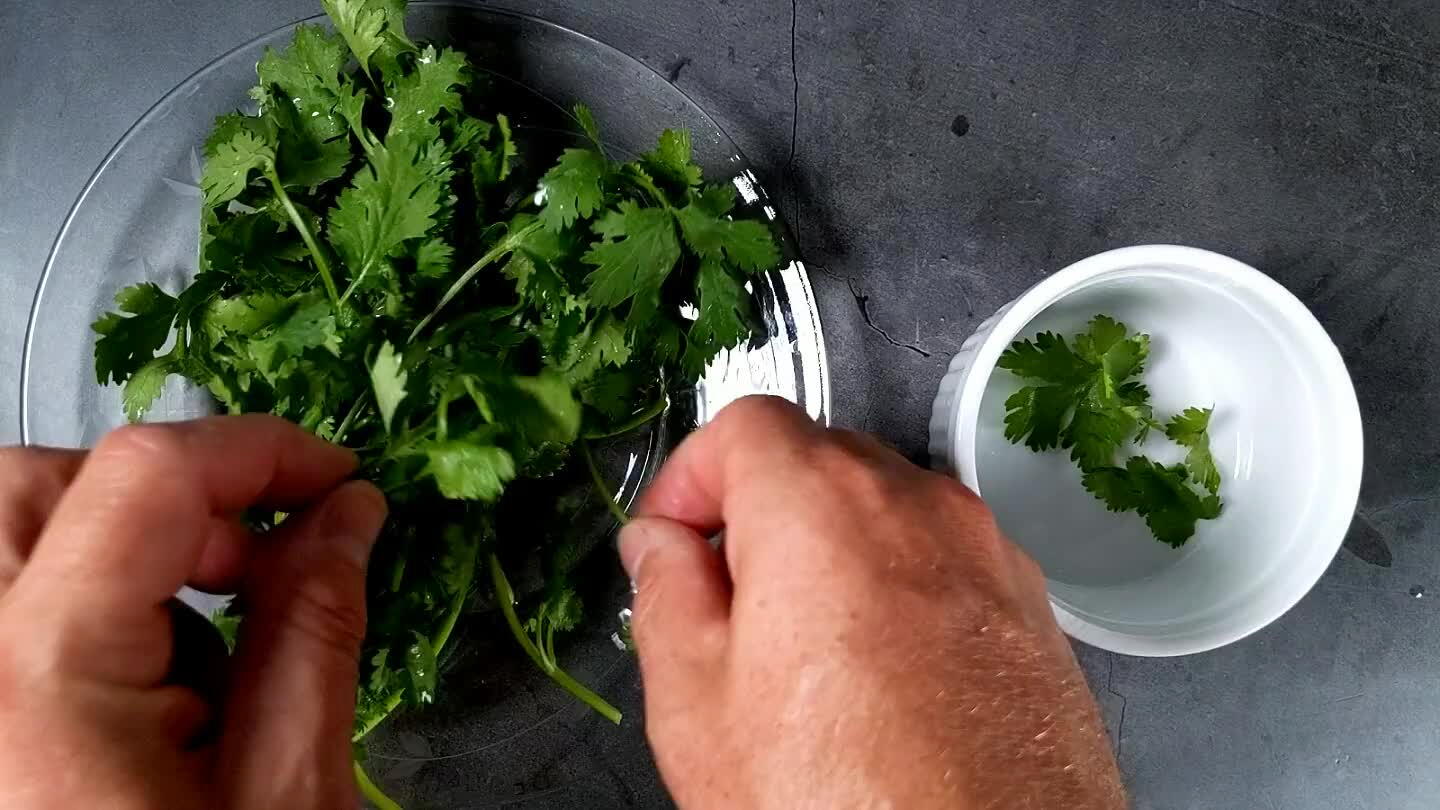 Wash the cilantro and shake it off. Pull the leaves off at least 4 or 5 sprigs. I like cilantro, so I used more like 15-20 sprigs.
Lay the peanuts out and crush them with a heavy skillet. Rock it back and forth a little to make sure all of the peanuts are crushed.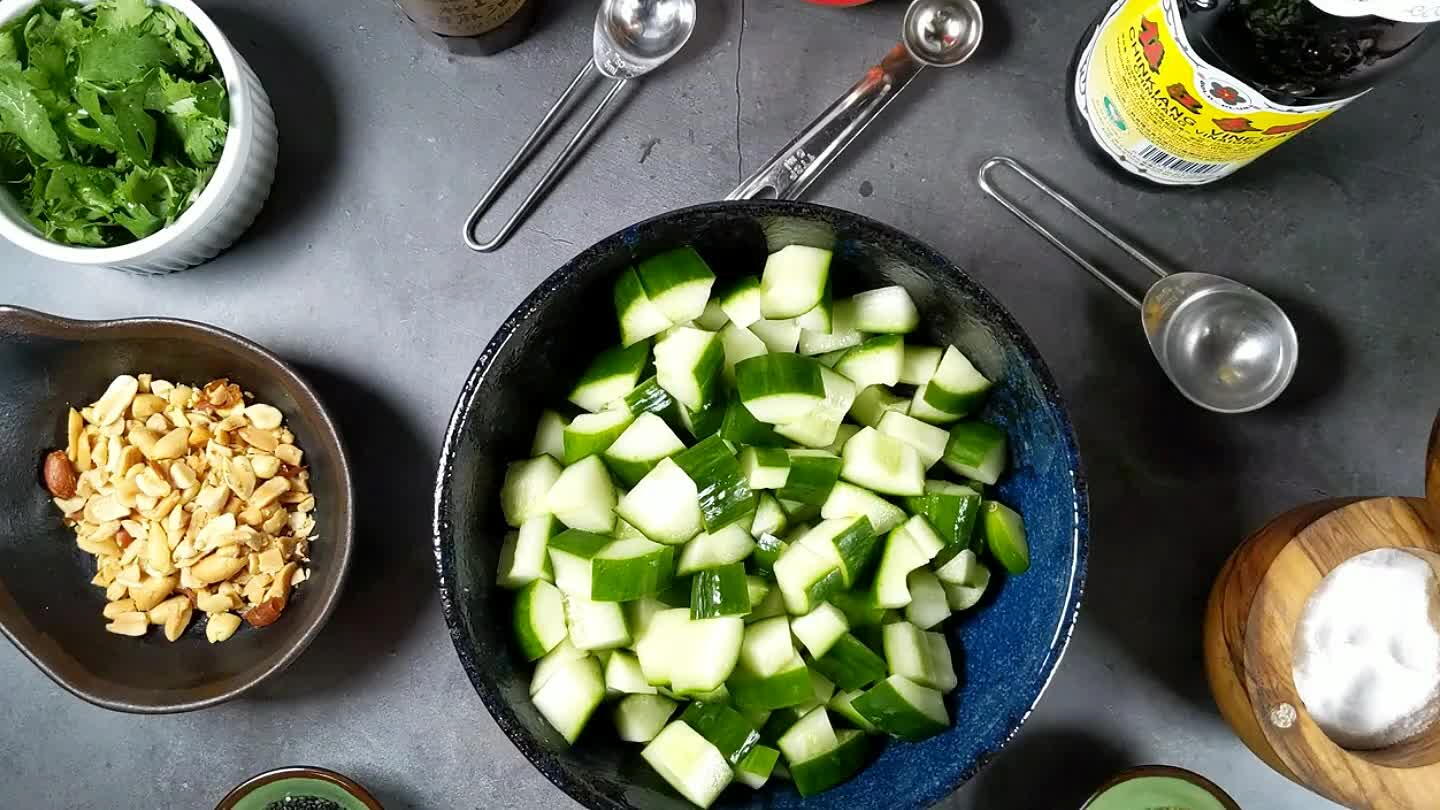 All of your ingredients are lined up, now it's time to do the mixing.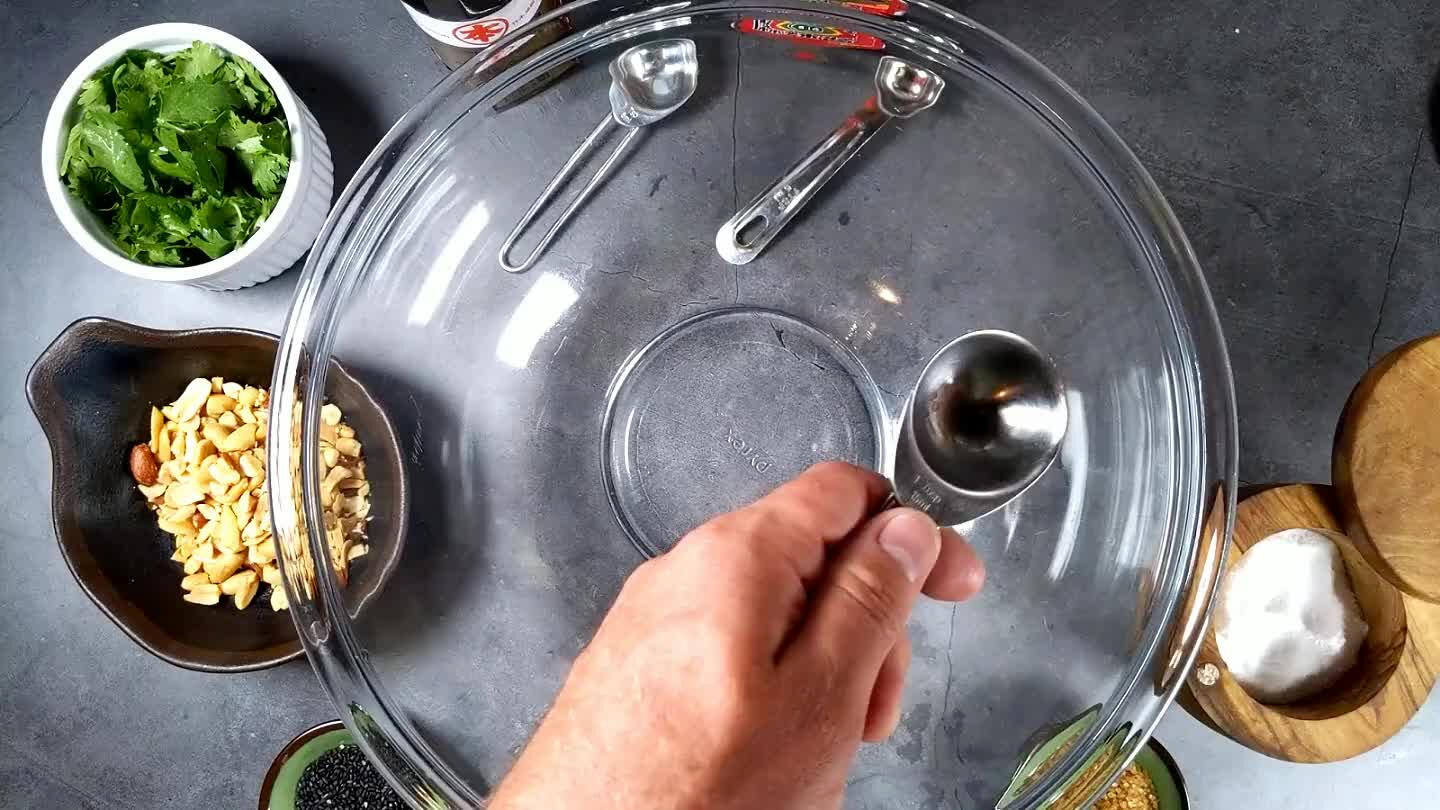 Add the black vinegar.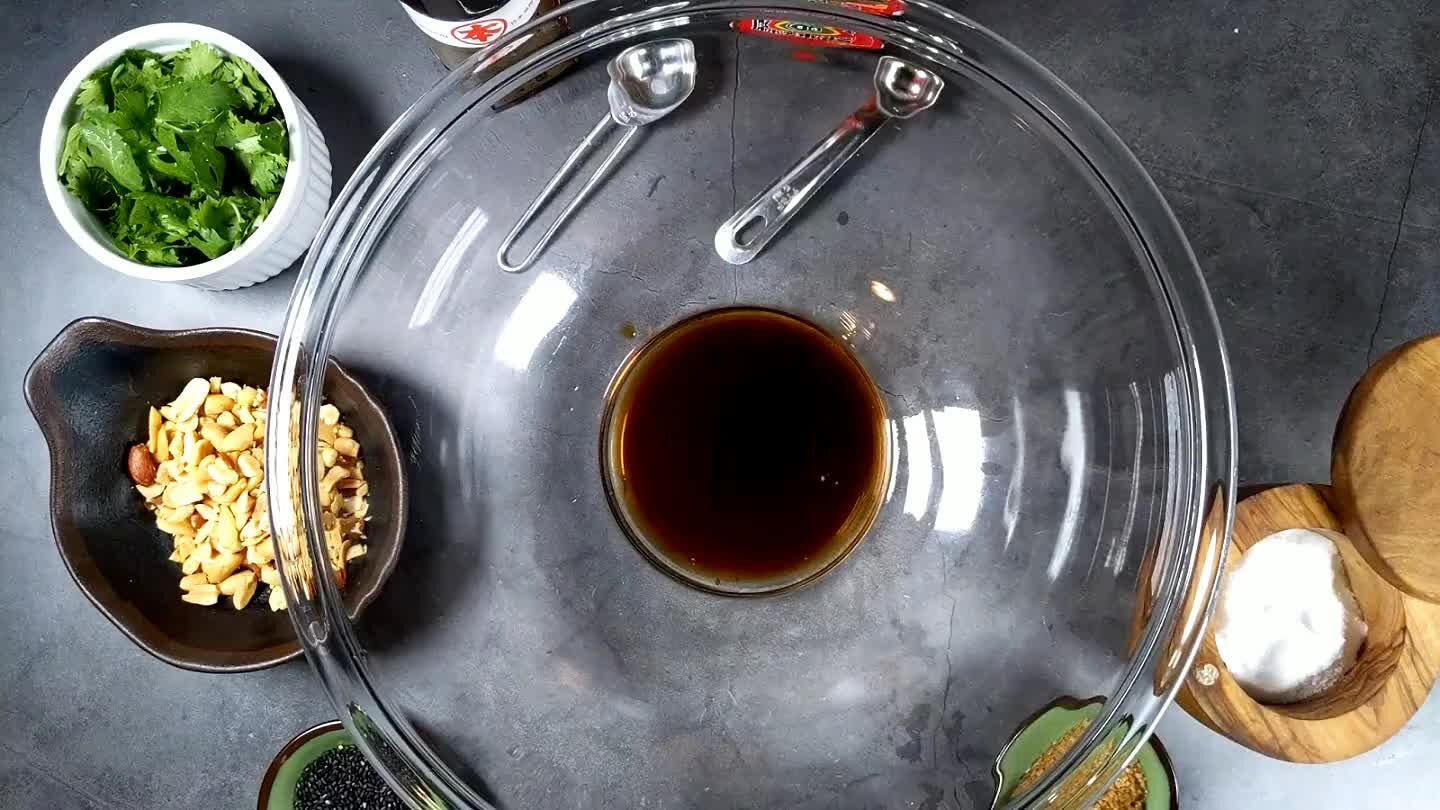 Add the turbinado sugar.
Now season and whisk it up and give the turbinado a little time to dissolve.
Add the Sichuan Chili Oil.
Add the sesame oil.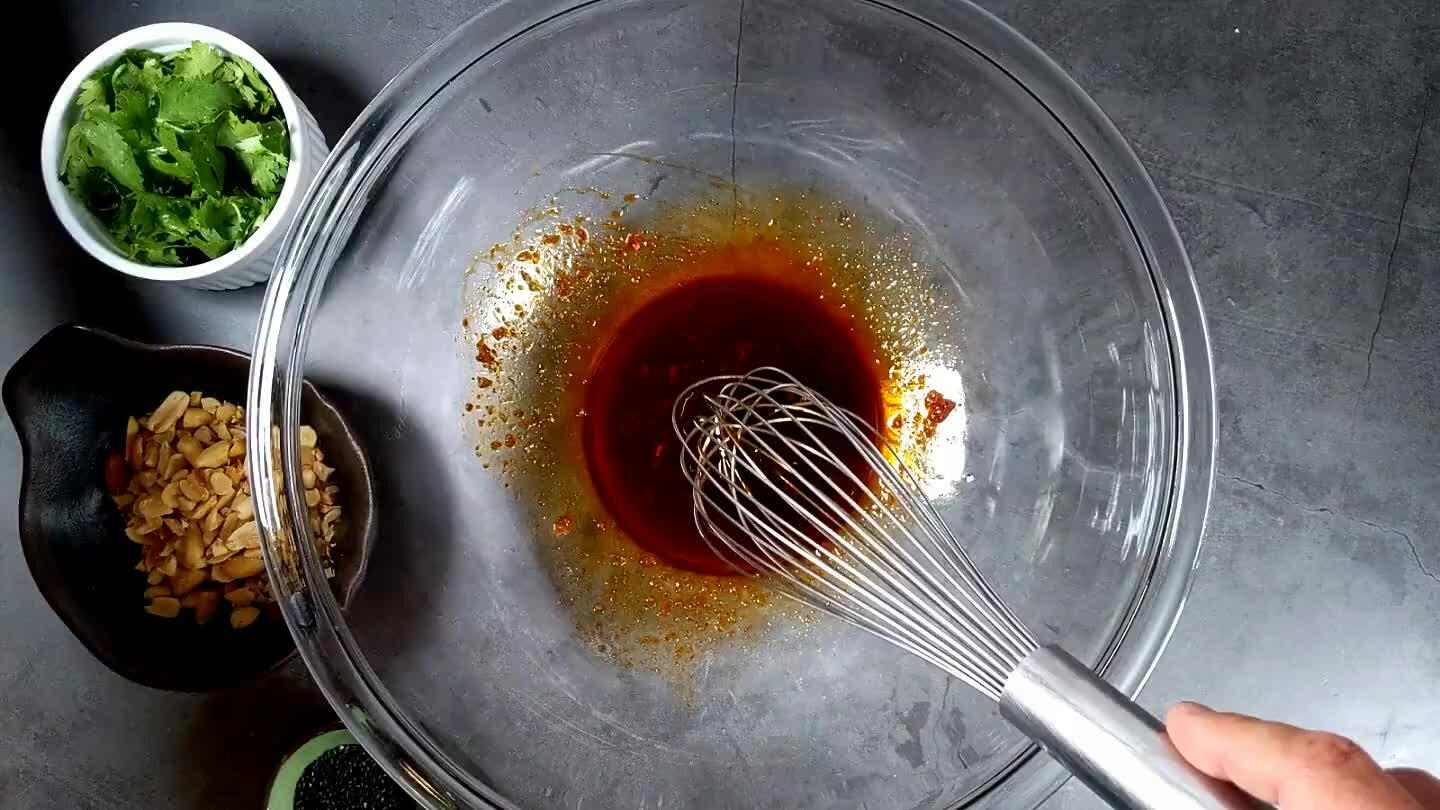 Toss the cucumbers in the dressing. Mix well.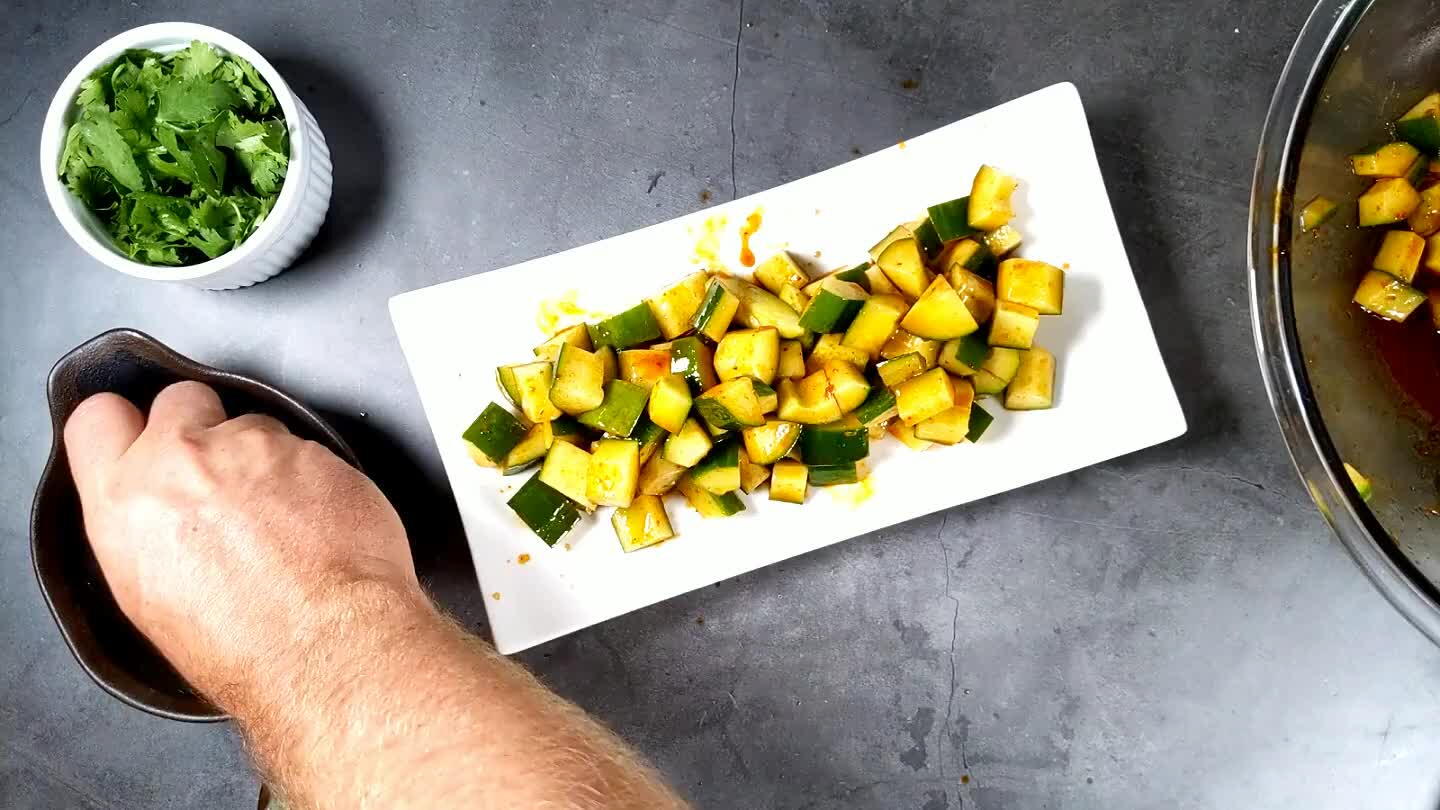 Garnish with sesame seeds, peanuts, and cilantro. I tend to like to just toss all of the garnish in with the salad and skip the fancy steps, but .