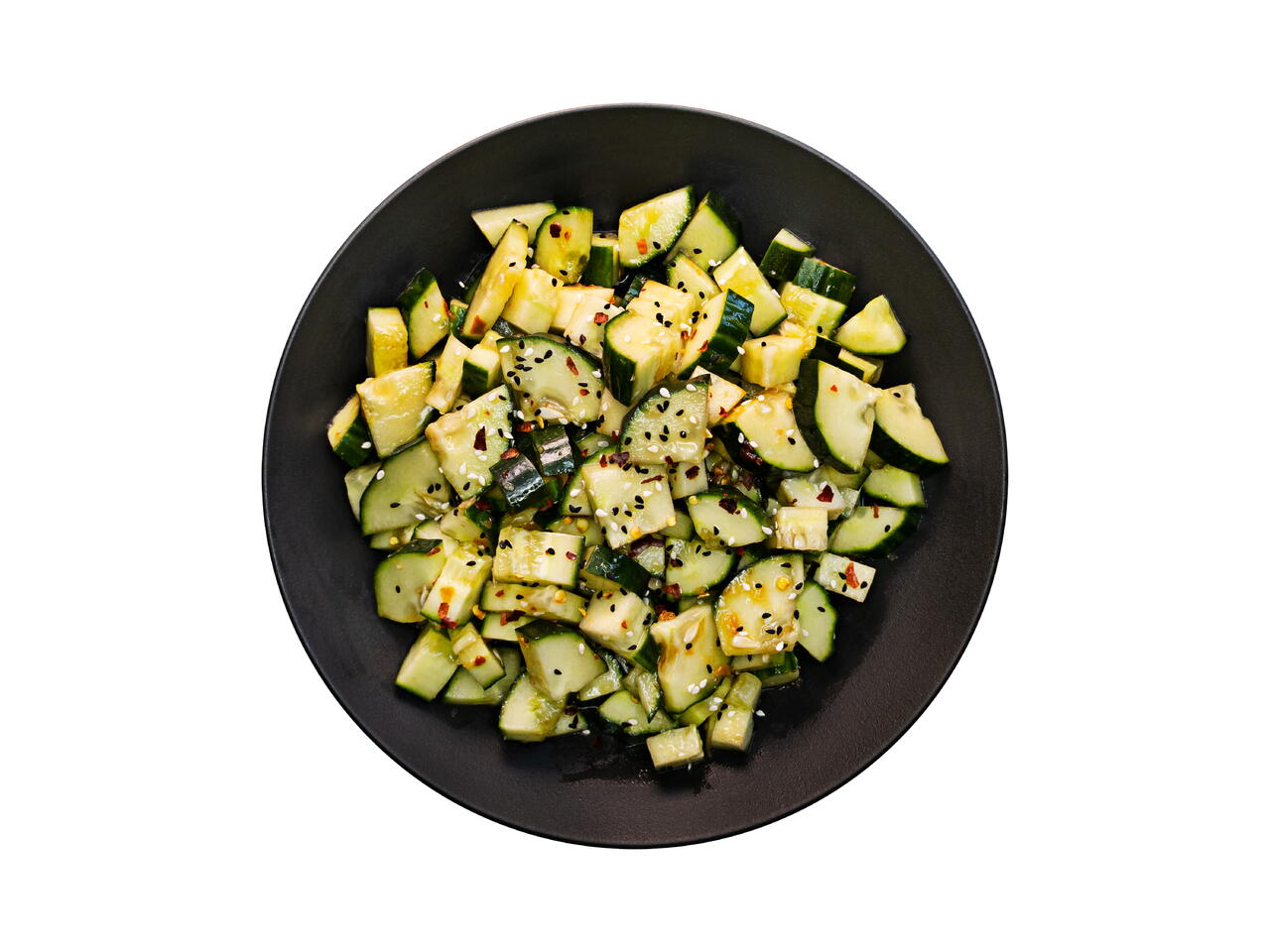 4 portions
15m
This simple Chinese inspired cucumber salad is a great side dish and can be whipped up in just a few minutes.
What you will need
2 English Cucumbers
1 1/2 Tbsp Rice Vinegar
2 tsp Sesame Oil
2 tsp Soy Sauce
2 tsp Sugar
1 tsp Salt
1 tsp Sambal Oelek
2 cloves Garlic
(Nutritional facts 49 calories, 3.36 g fat, 4.5 g carbohydrates, 0.74 g protein, undefined mg cholesterol, 461 mg sodium)
How to cook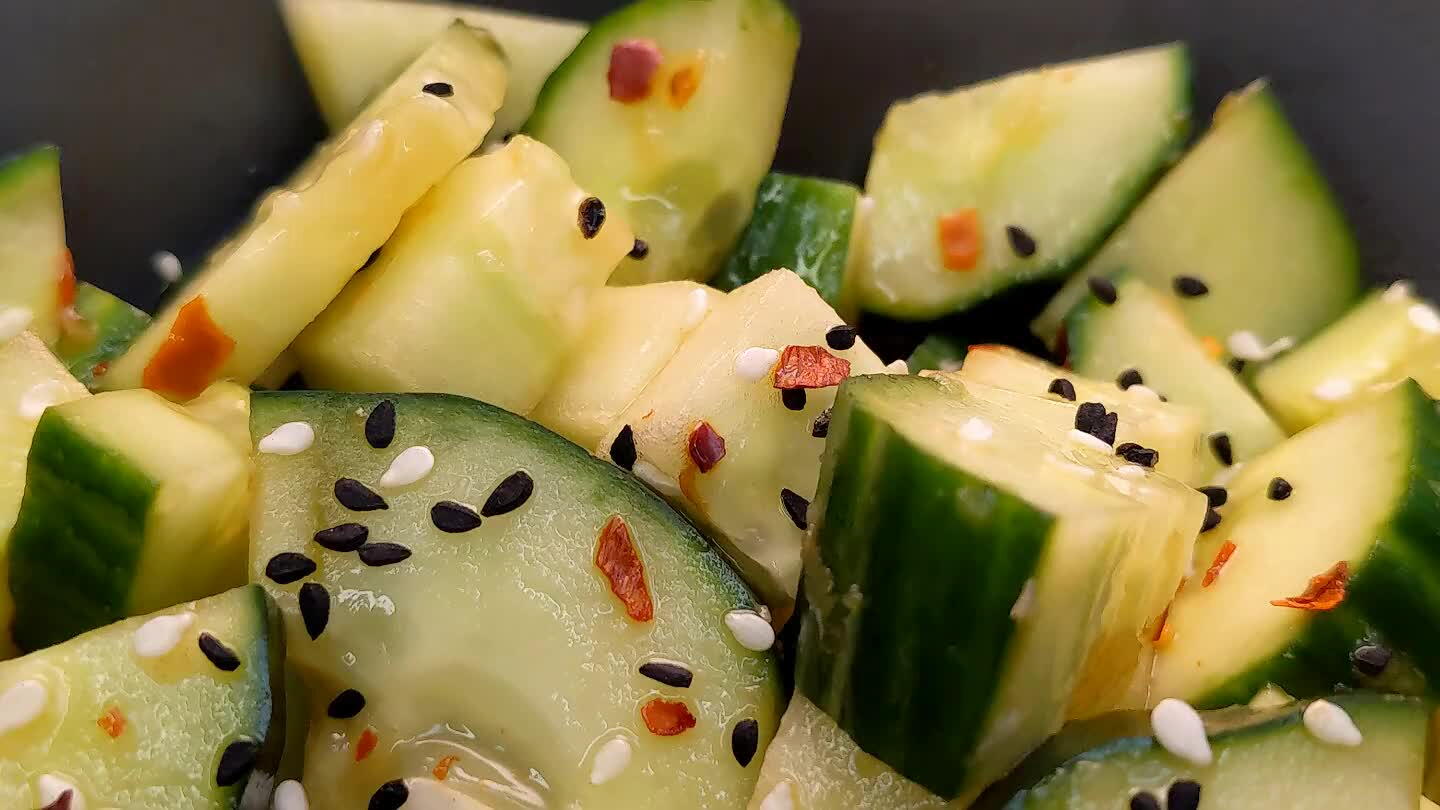 Gather and portion ingredients.
Slice the cucumber lengthwise into quarters. Then slice into about 1/4 inch thick pieces.
Add the rice vinegar, sesame oil, soy sauce, and sugar to a large bowl.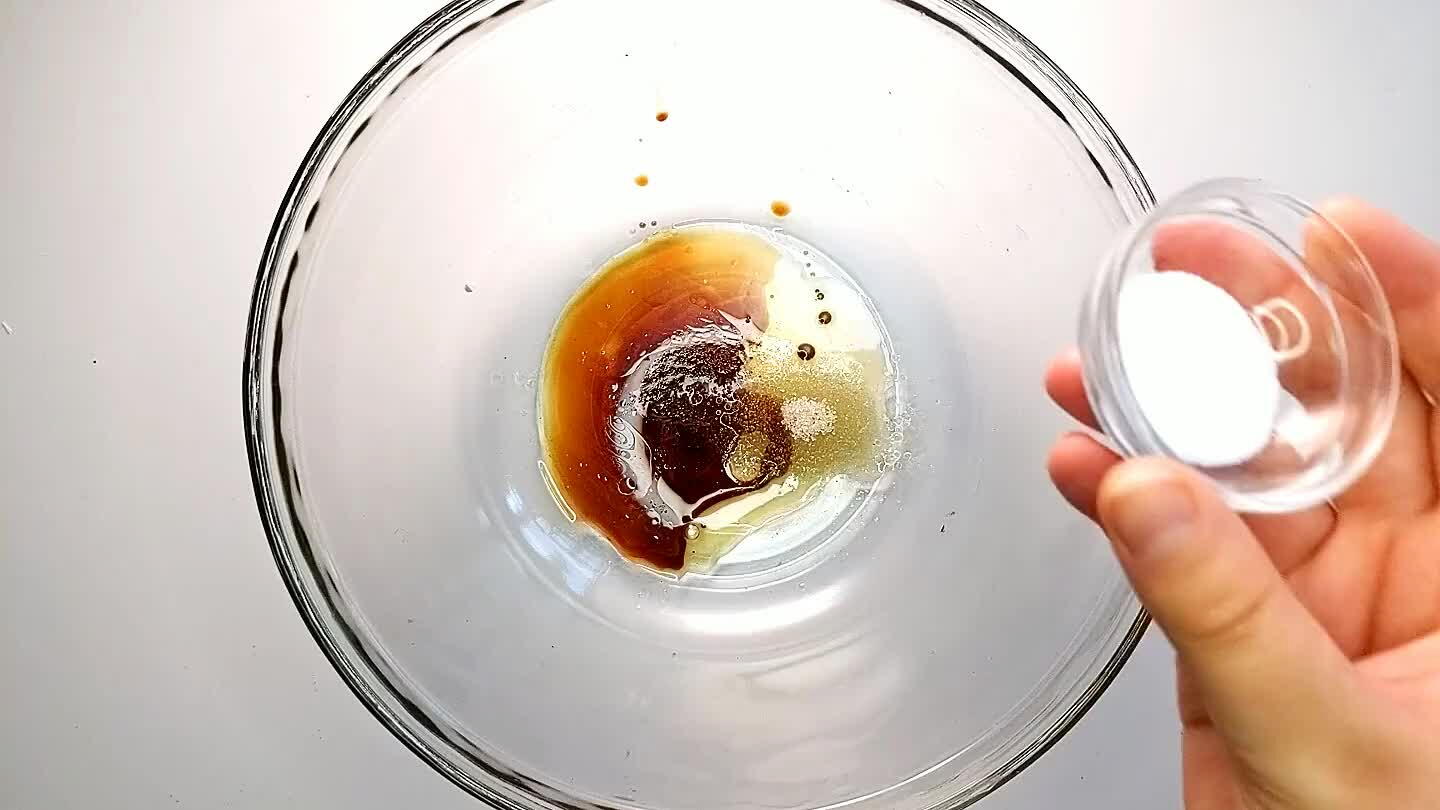 Add the salt, sambal oelek, and grate or chop fresh garlic into the bowl.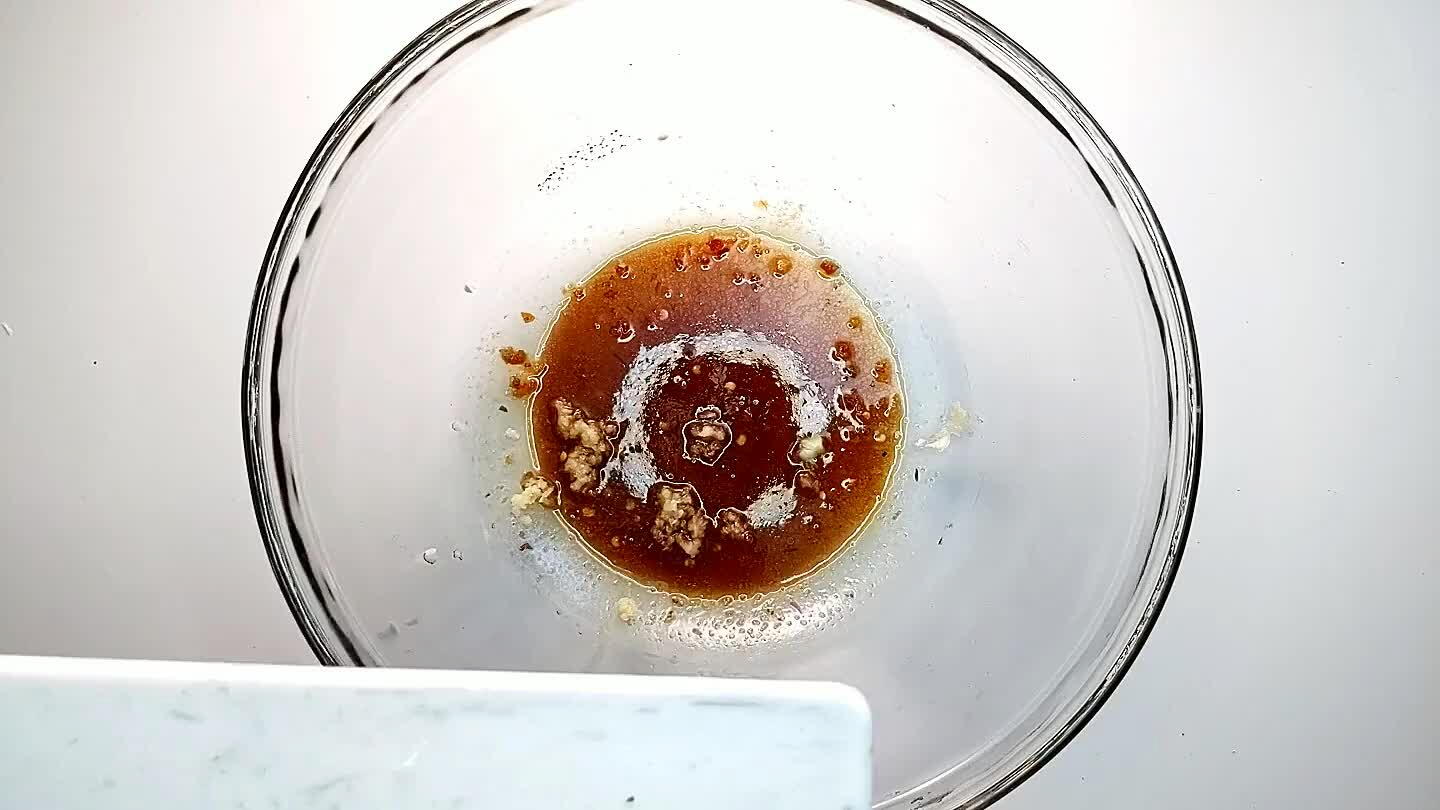 Add the chopped cucumber to the bowl with the dressing and toss.
Garnish with sesame seeds and red pepper flakes if you like. Chill and enjoy!