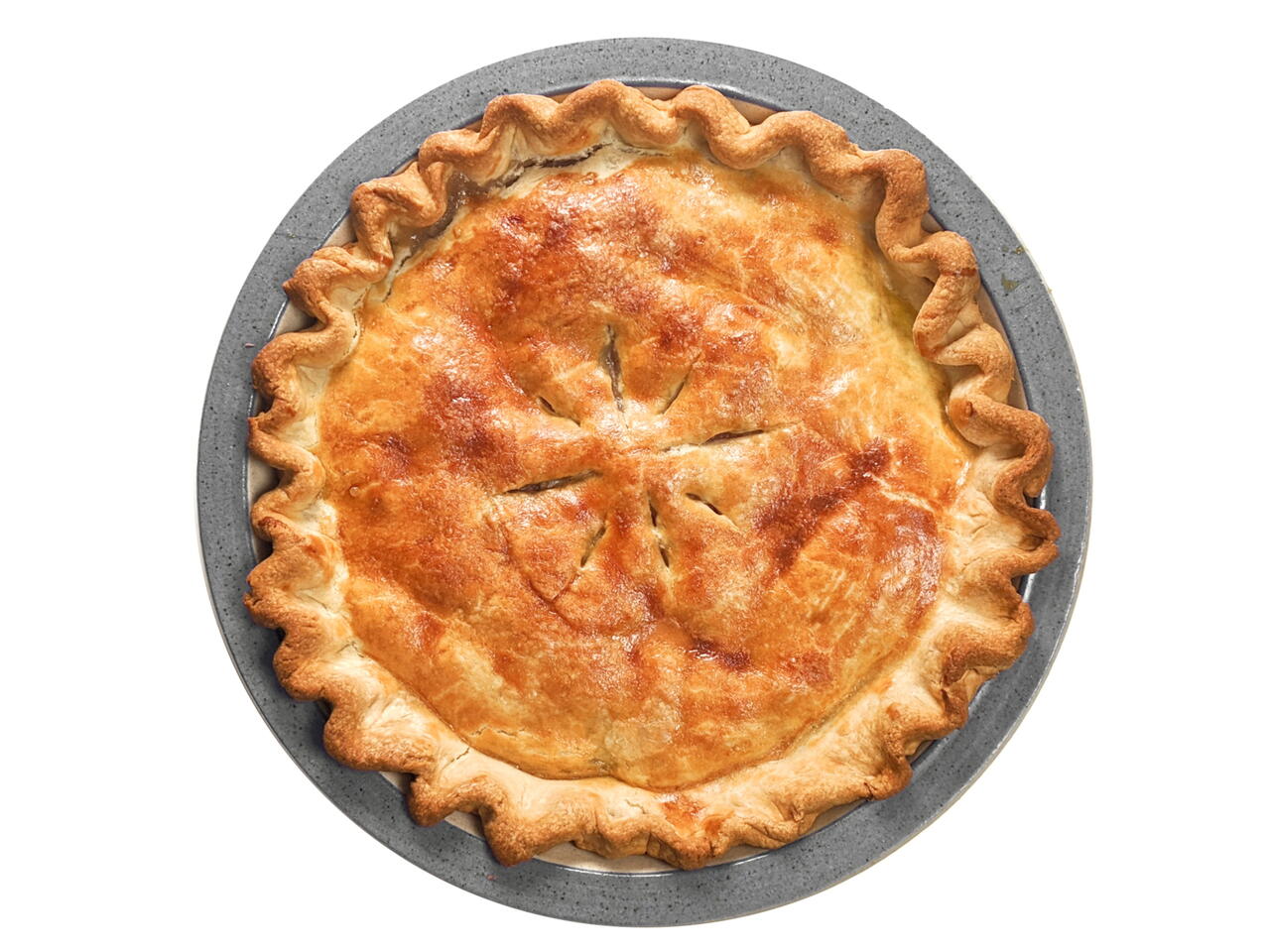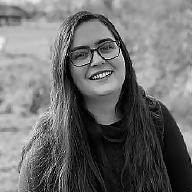 Recipe video made by Michelle
Published on 10/29/2019, viewed by 1934 , 0 Comments
8 portions
70m
A classic American favorite! Make things a little easier by using pre-made crust, and create awesome texture by cooking down the apples before you put them in the pie. Perfect for any holiday.
What you will need
FILLING:
2 tablespoons lemon juice
3 pounds apples
2/3 cup sugar
1/4 cup unsalted butter
1/2 teaspoon ground cinnamon
1/8 tsp of nutmeg
2 pie crusts
(Nutritional facts 79 calories, 2.8 g fat, 14.81 g carbohydrates, 0.55 g protein, 6 mg cholesterol, 3 mg sodium)
How to cook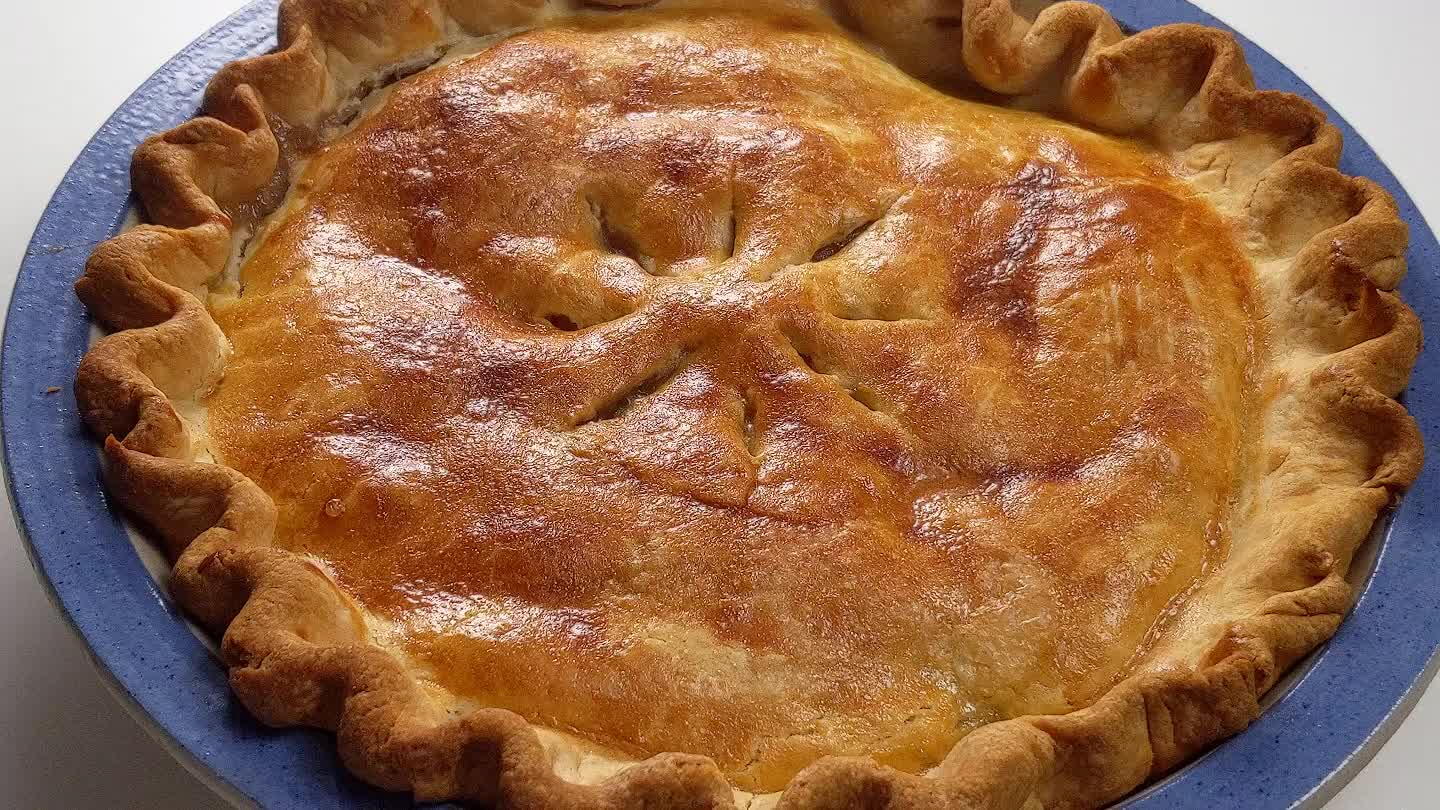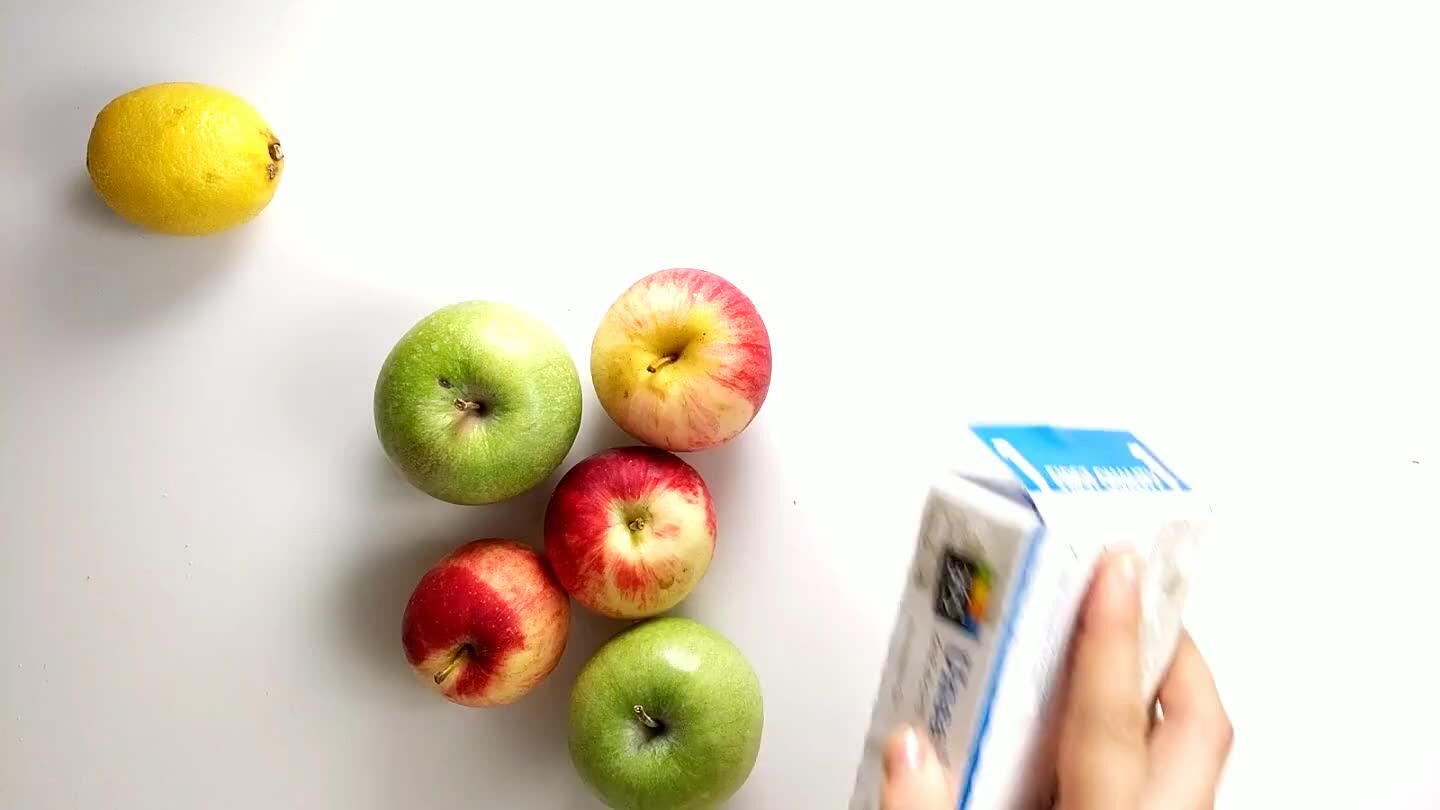 Gather all ingredients.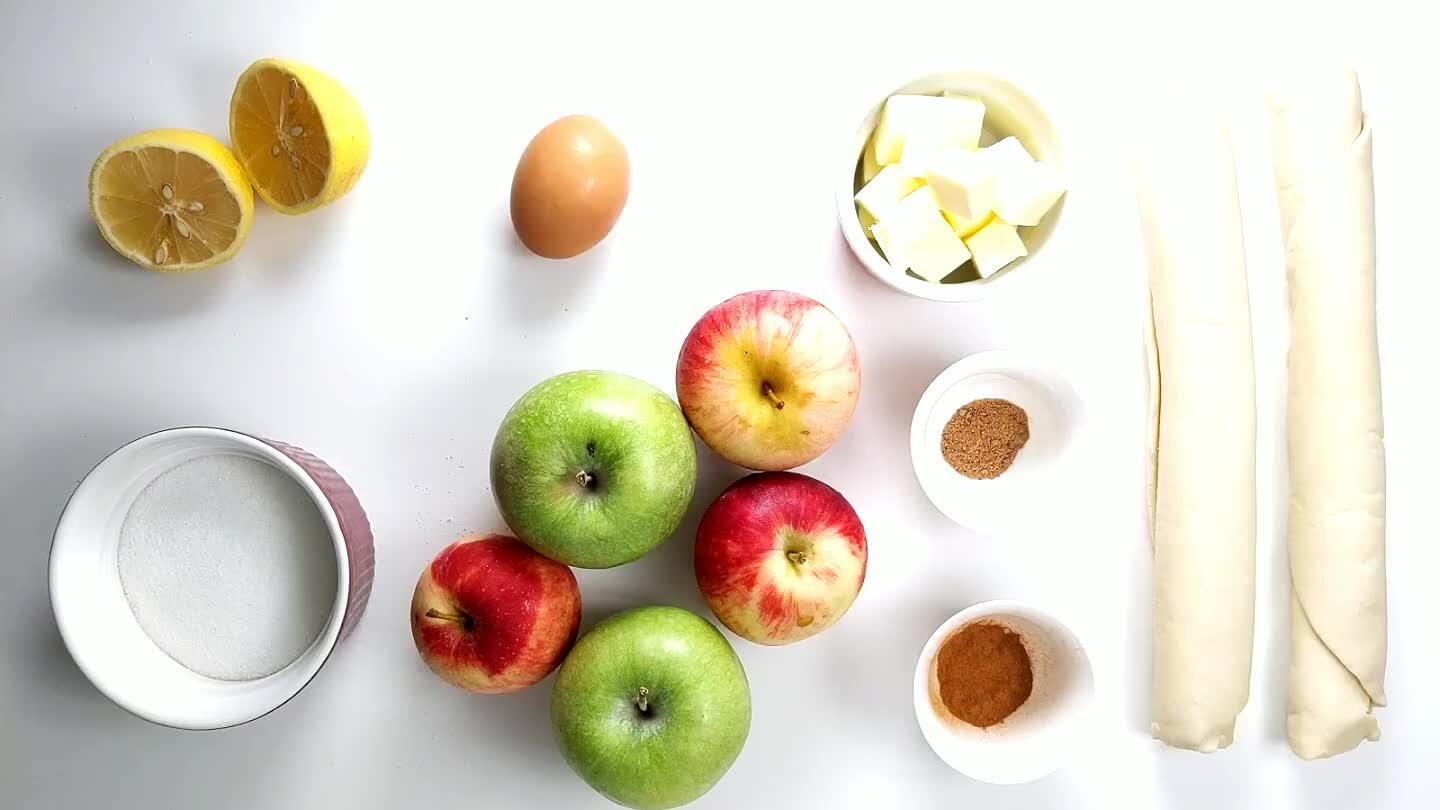 Portion ingredients and wash apples.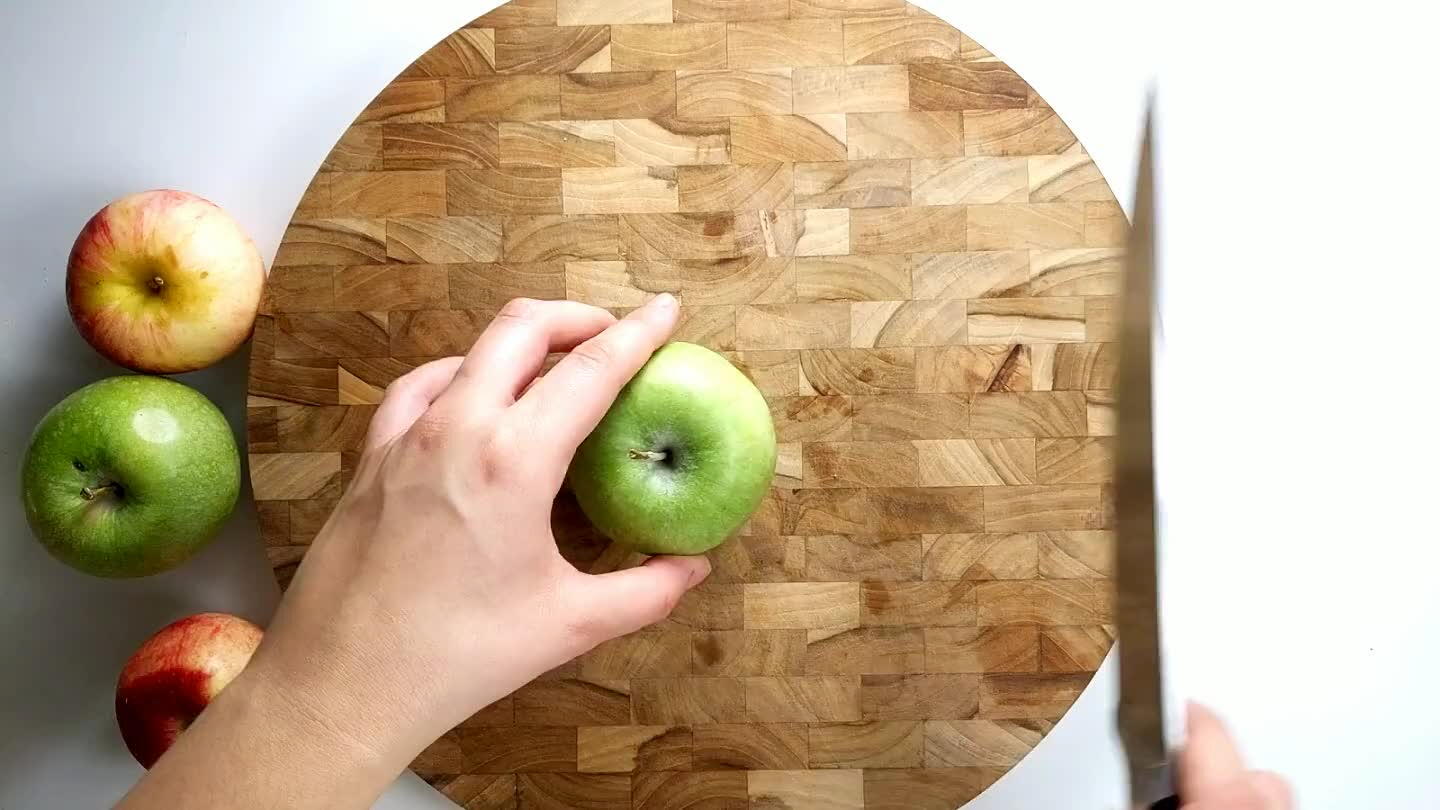 Slice around the apple core and then slice the pieces into strips about 1/4 inch thick.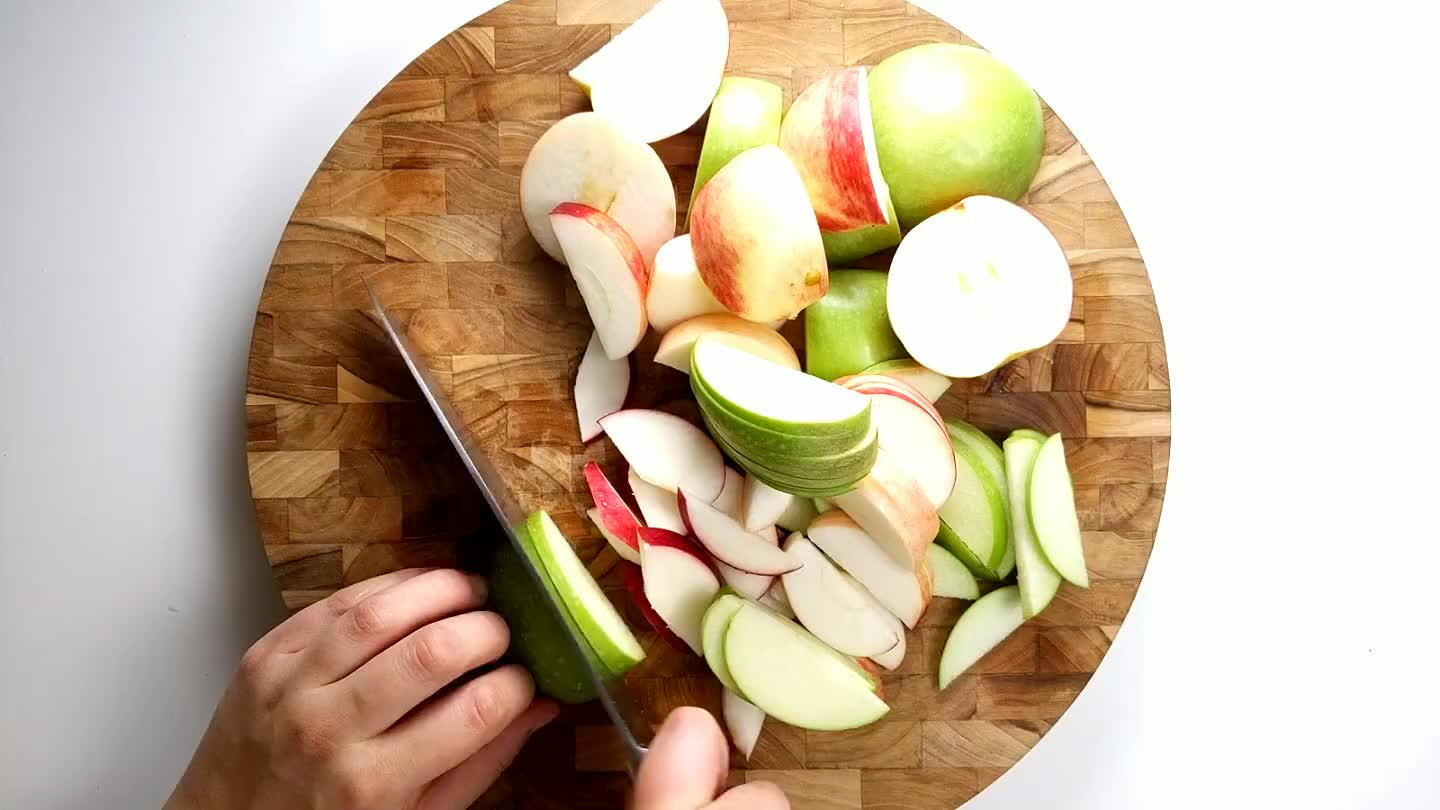 Continue slicing all the apples making sure to have the seeds removed. If you prefer, you can peel the apples before slicing.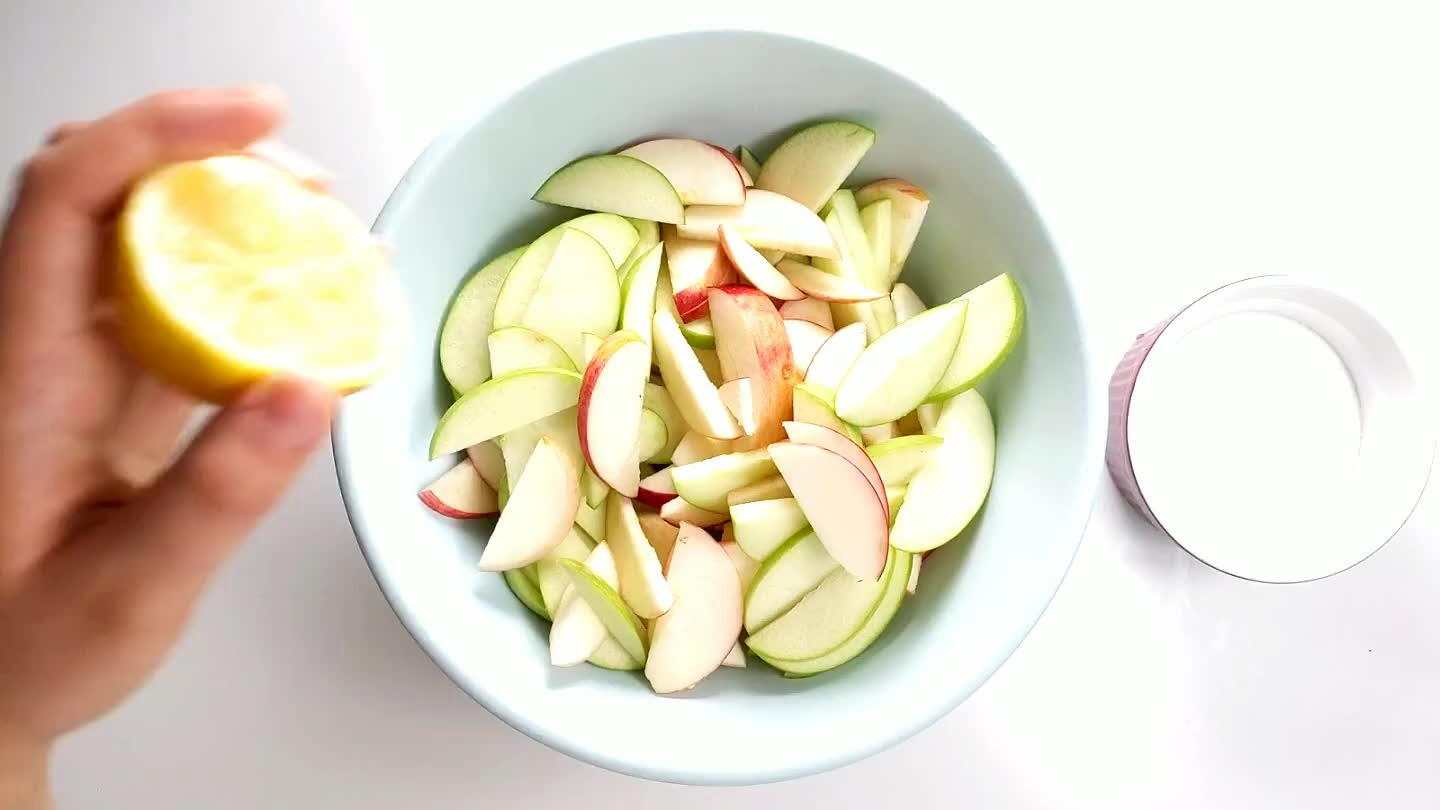 Add the apple slices to a large bowl and add the sugar and lemon juice.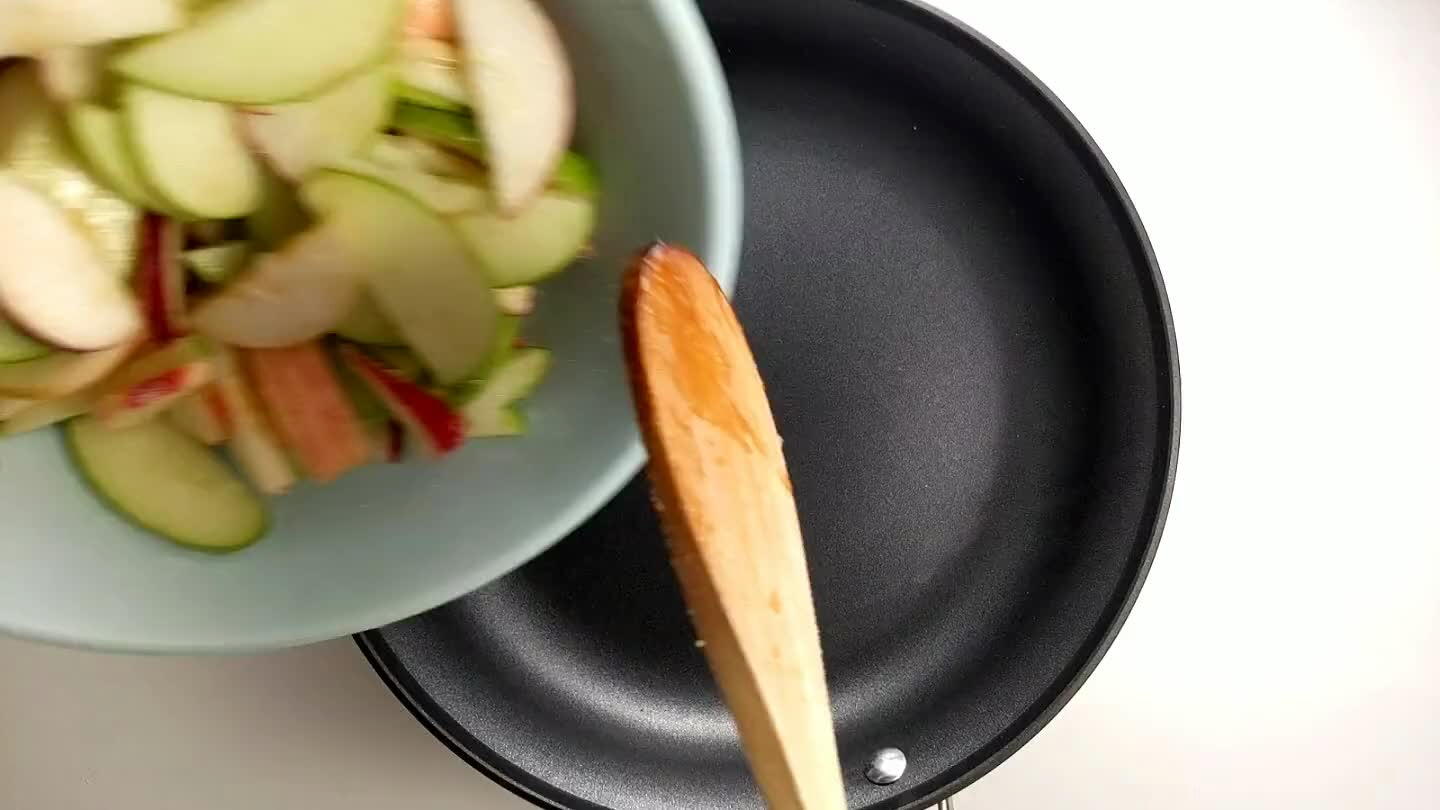 Add the sliced apples and the butter to the pan and stir until the butter is melted and the sugar is dissolved. About 3 minutes.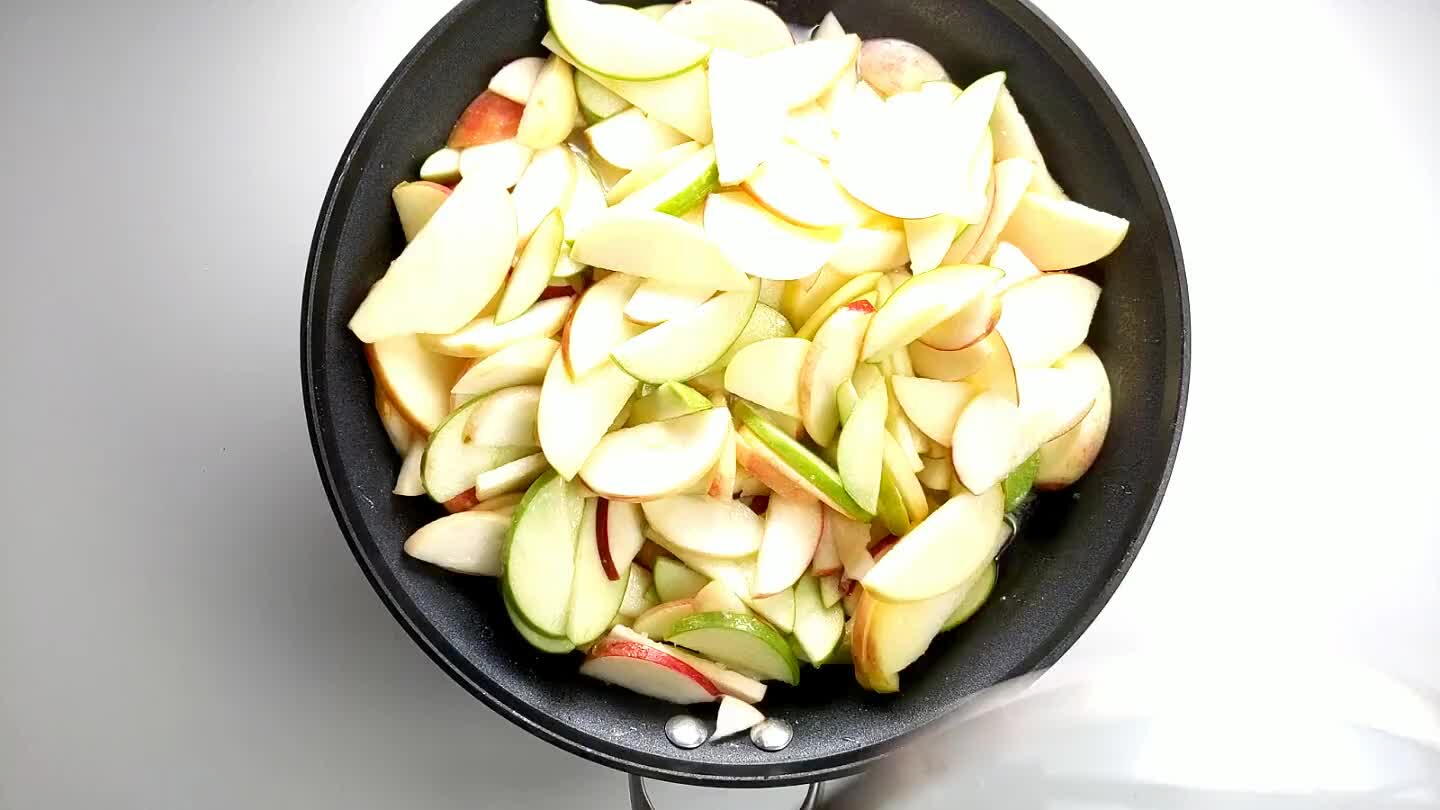 After the butter is melted, add a lid to the pan and cook for about 5 minutes or until the apples are soft and they have released most of their juices.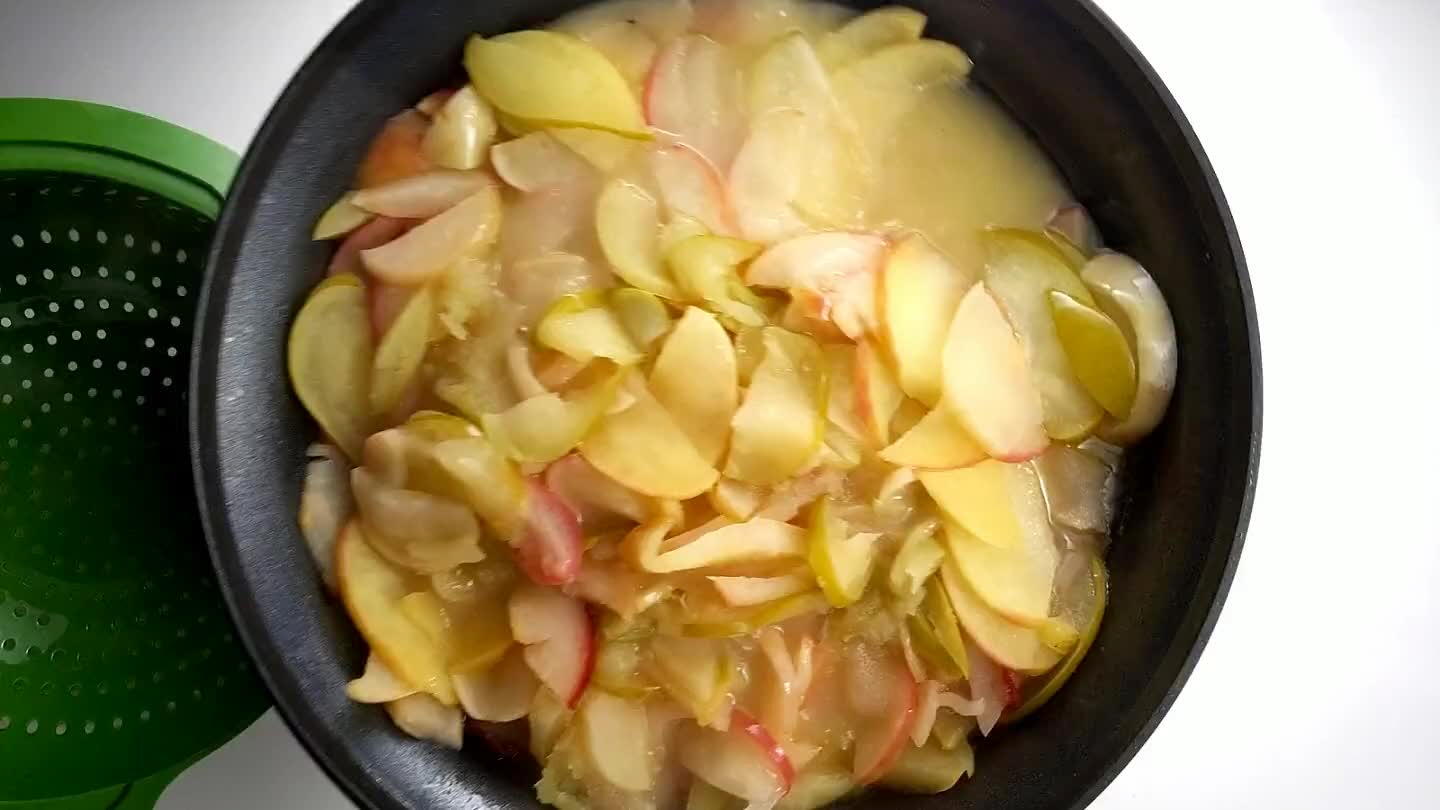 Pour the cooked apples into a strainer to drain the juices off of the apples. Add the juice back to the pan and simmer.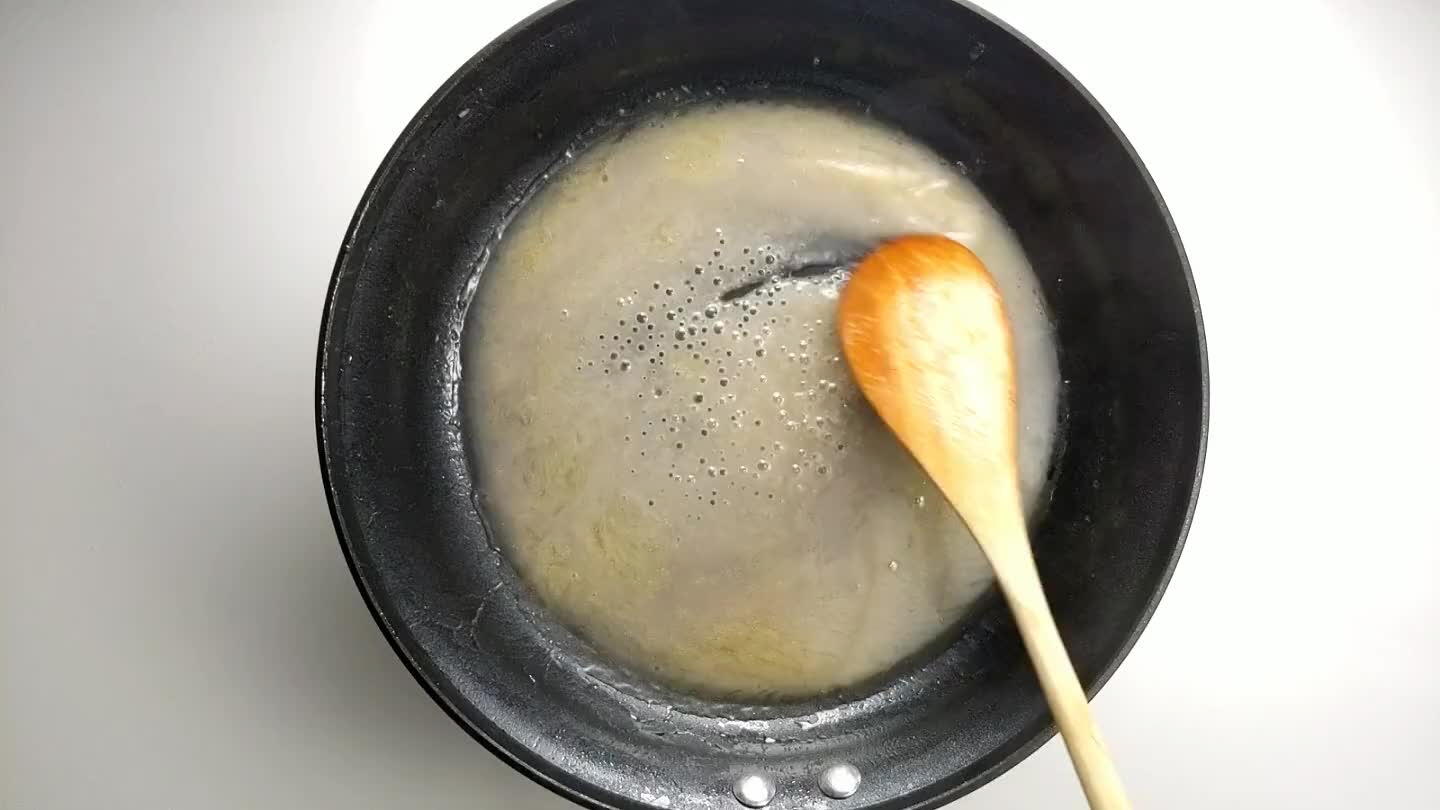 Add the leftover juice back to the pan and simmer for 10 minutes until thickened.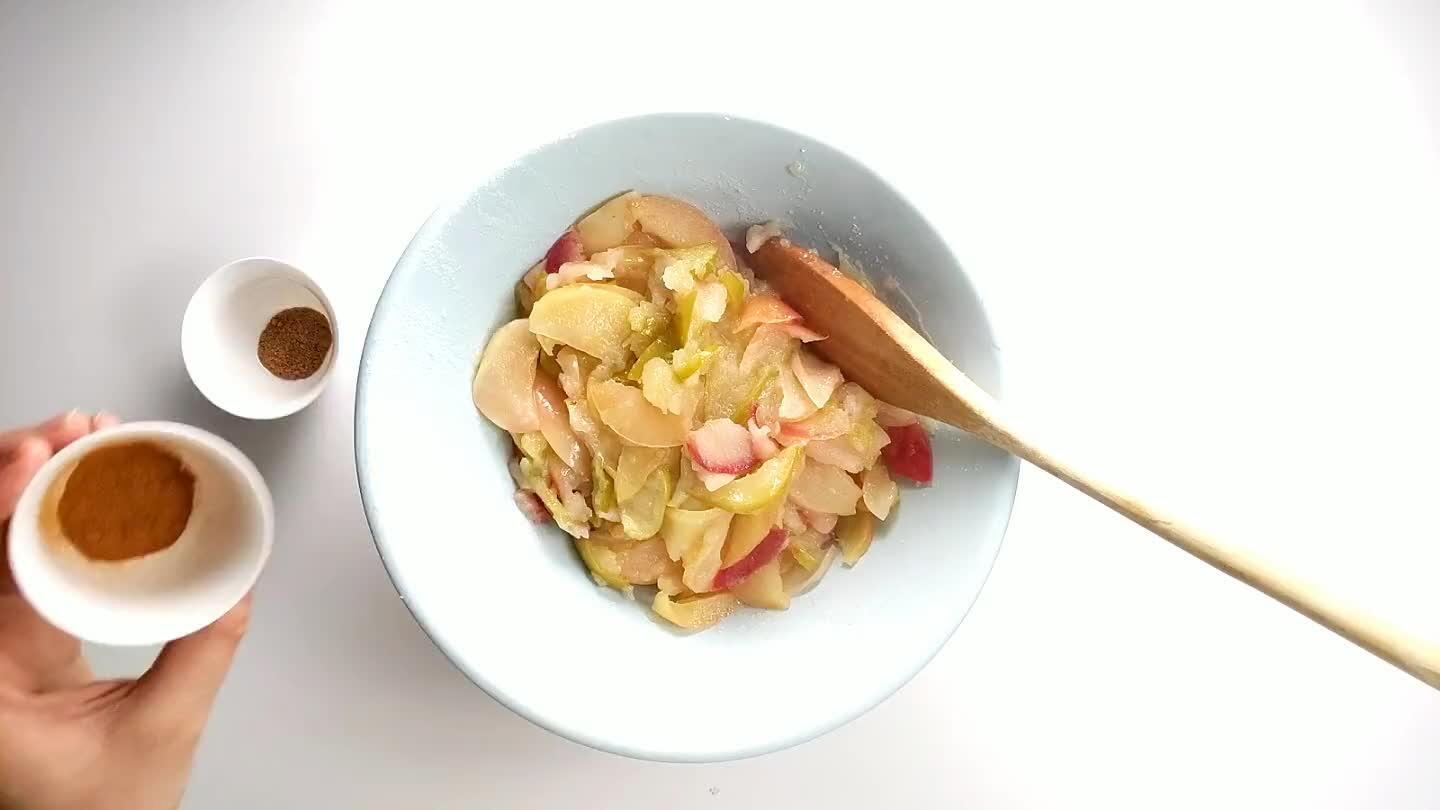 Add the cinnamon and nutmeg to the bowl with the cooked apples and then add the apple juice caramel from the pan.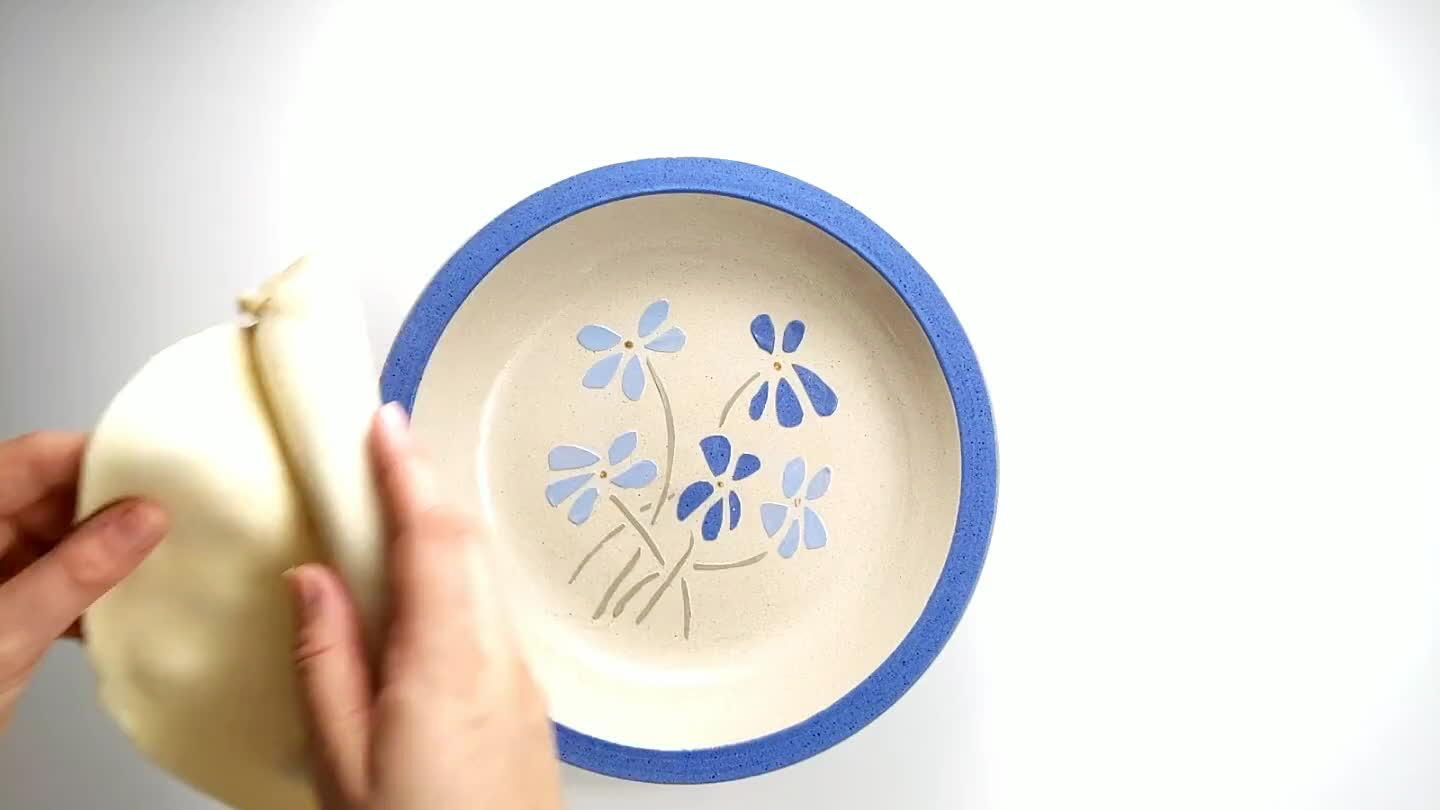 Refrigerate the apples and let them cool while you prepare the pie pan with the pie dough. unroll one roll of pie dough and lay it gently in the bottom of the pie pan. Also, whip up an egg with a fork for the top of the pie.
Heat oven to 375 degrees
While the apples cool, heat the oven.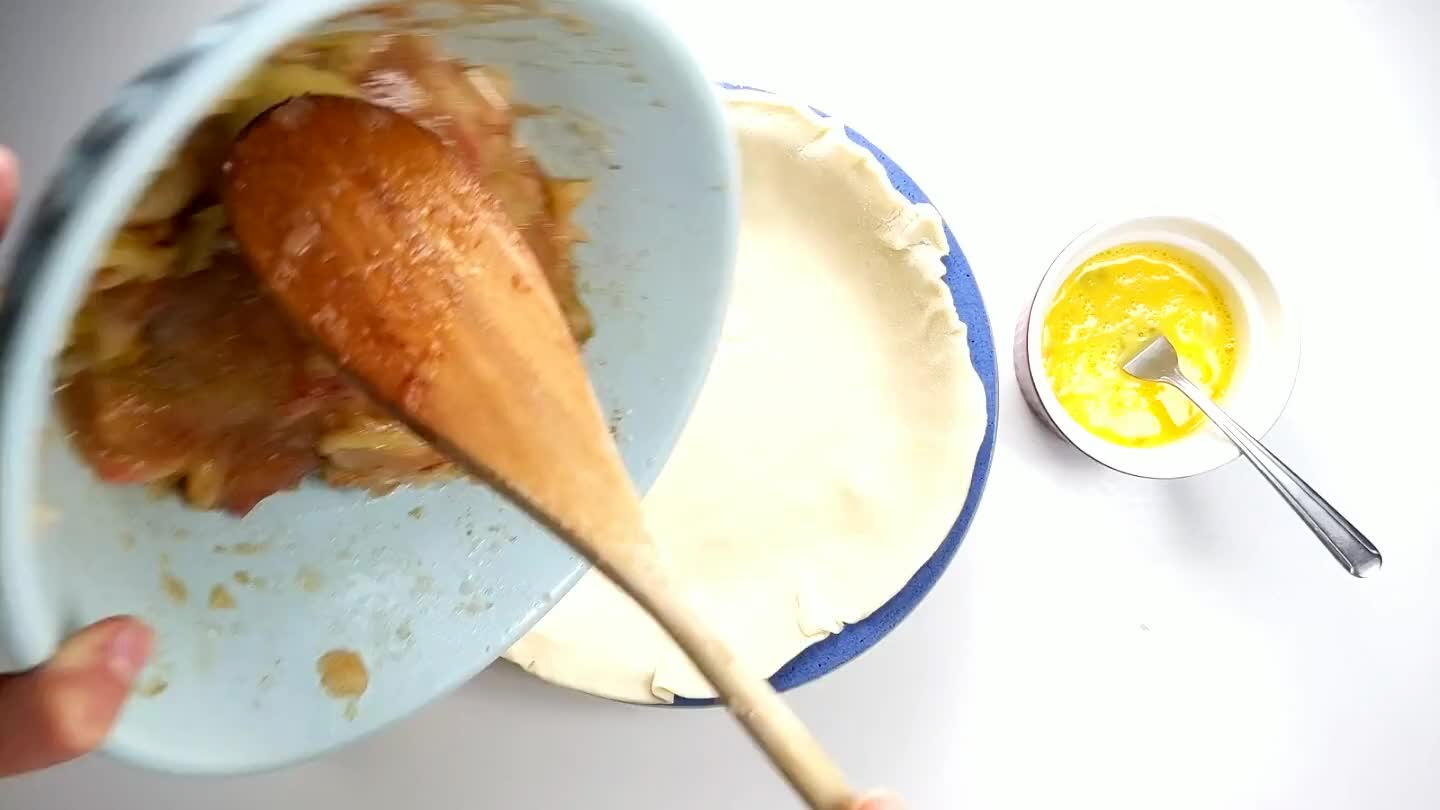 Add the cooled apples to the pie pan on top of the first layer of dough. Once the apples are in, unroll the second roll of pie dough to cover over the top.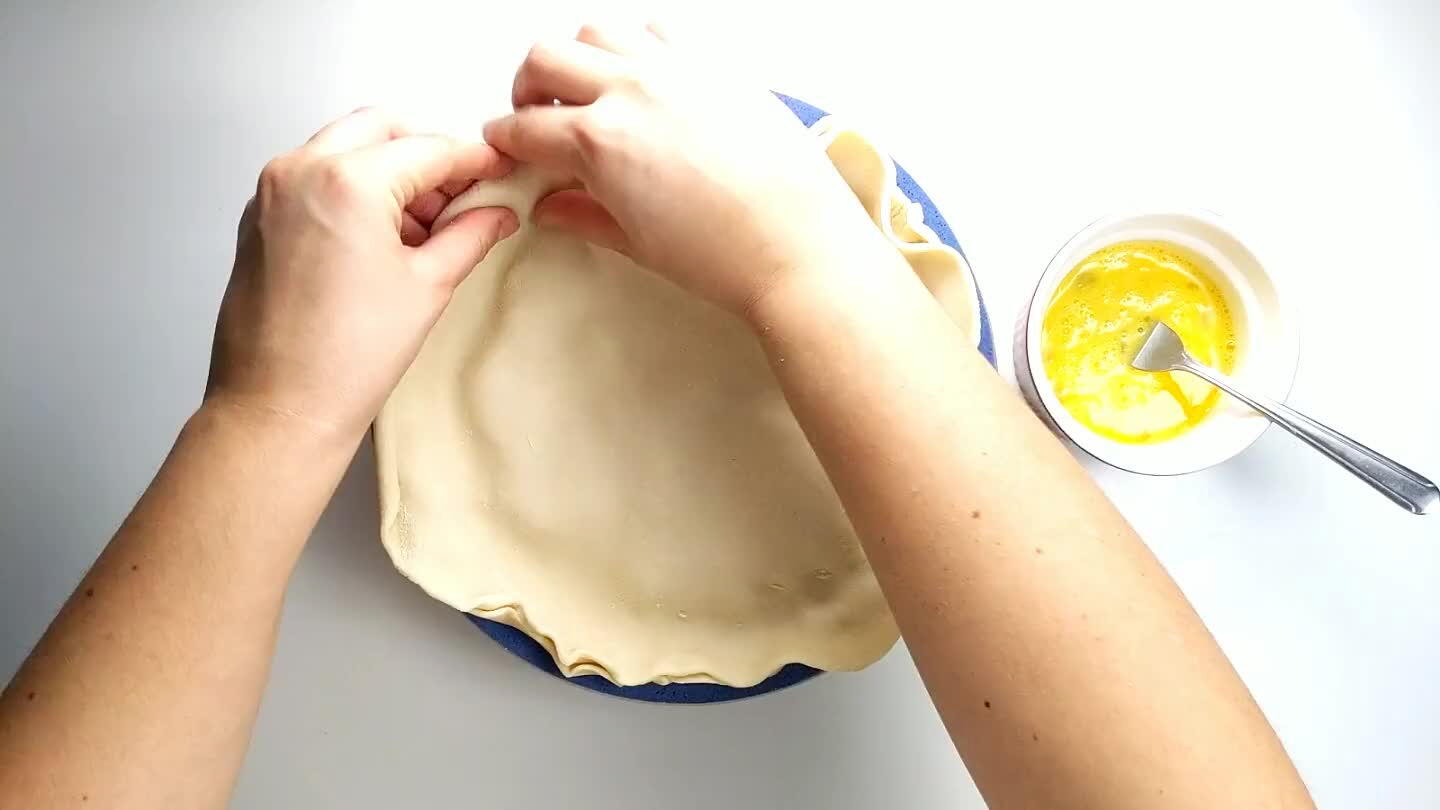 Roll the two layers of pie dough together and squeeze with your fingers. Once you have an even rim around the outside and the dough is sealed together, use your favorite crimping method. Here I used three fingers to create a wavy pattern. A fork works well also to make a pattern around the edge.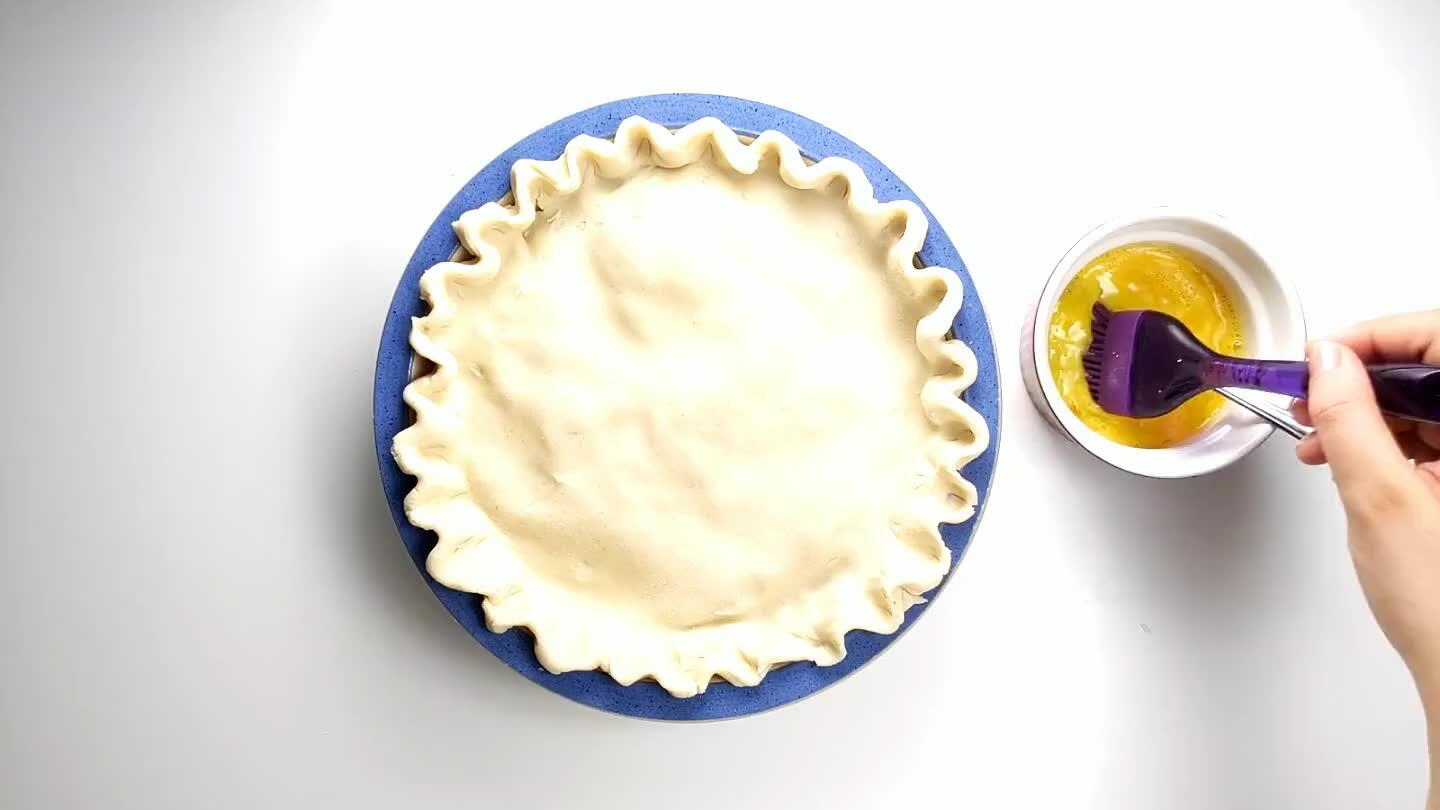 Brush the top of the pie with the beaten egg, sprinkle with sugar, and then add slits to the top of the pie in a decorative pattern.
Bake for 45 minutes or until the pie is nice and golden brown.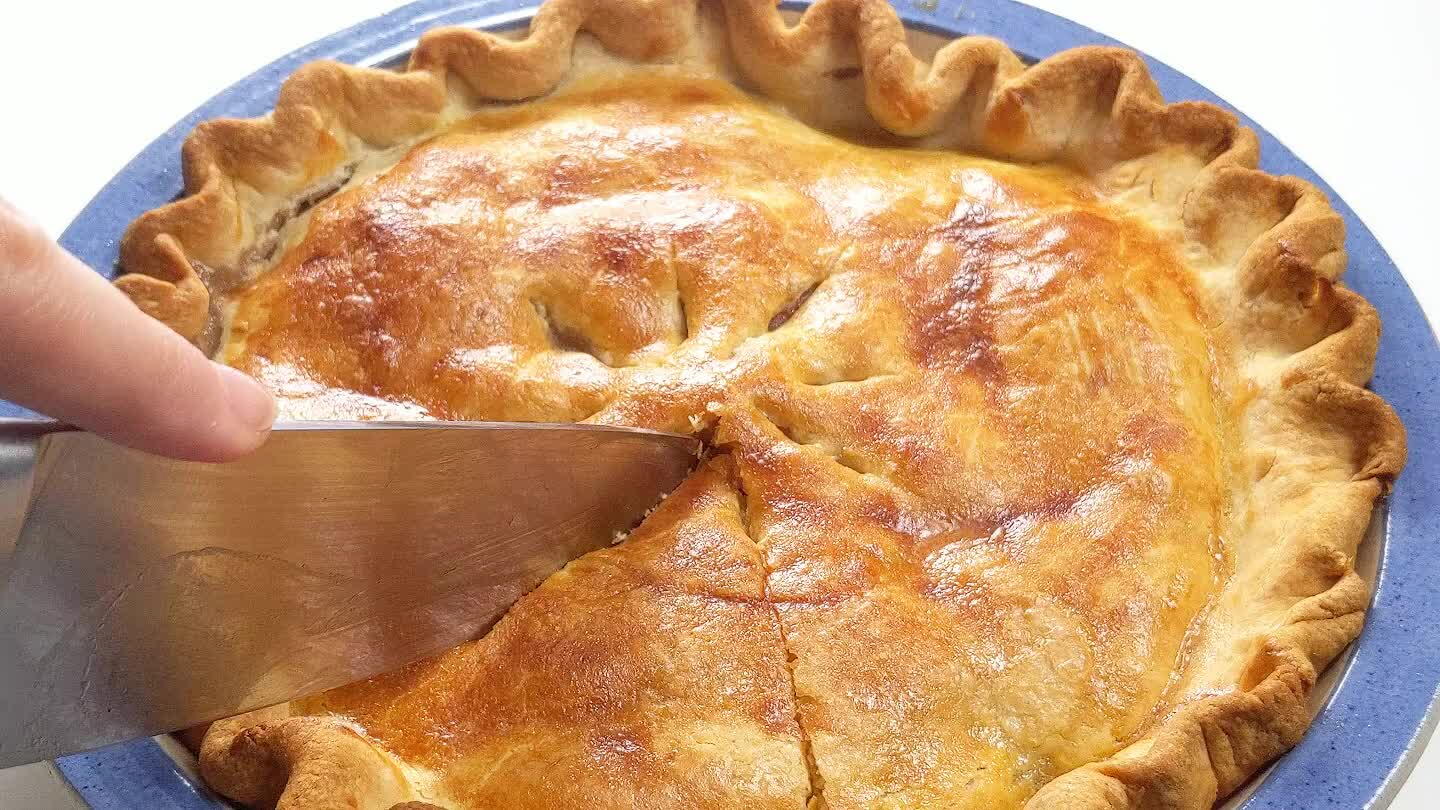 Perfect dessert for any holiday.
Comments