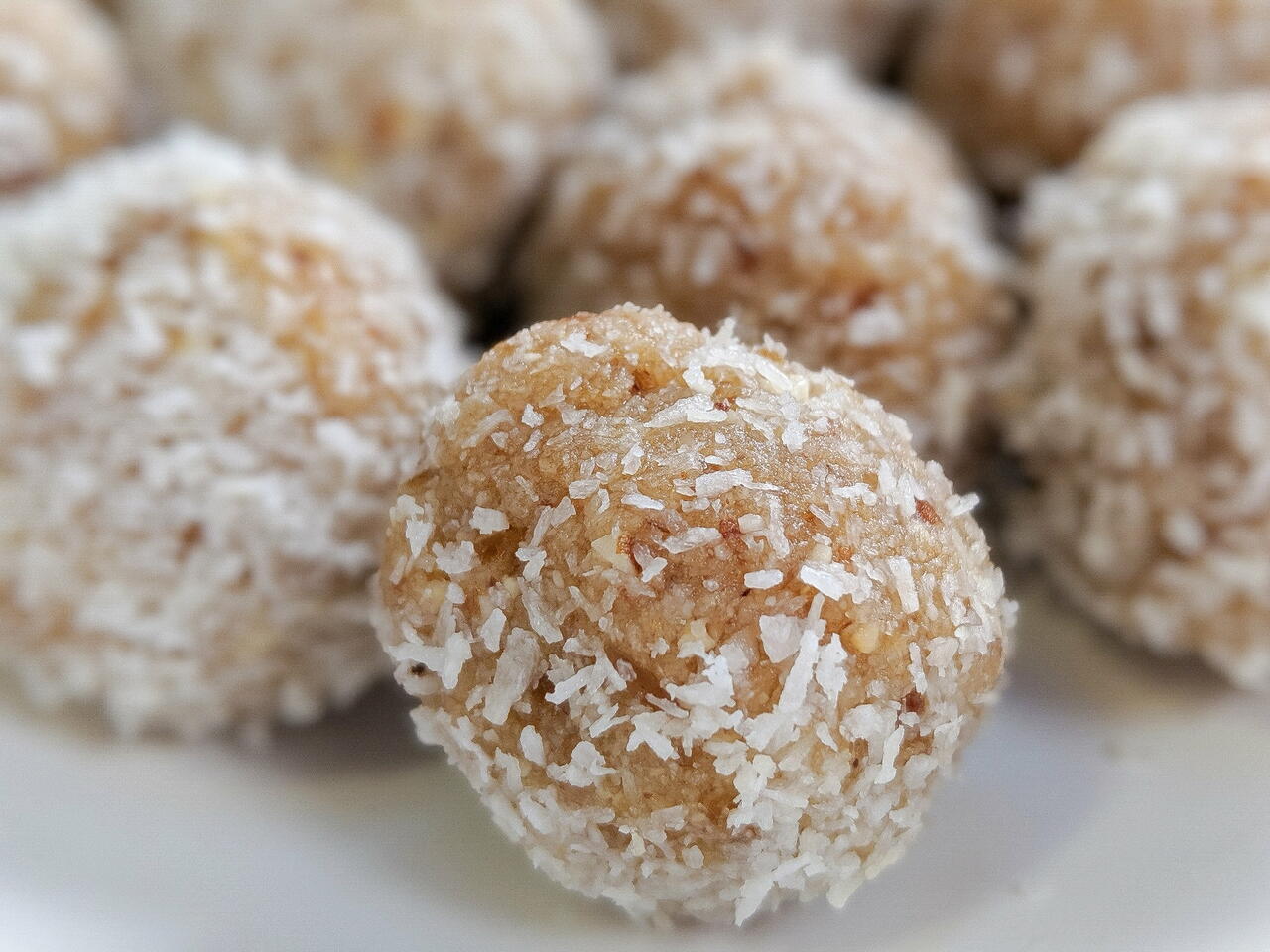 14 portions
10m
If you love coconut and nuts, this is the snack you need. Super easy to transport and keeps you going all day.
What you will need
1/2 cup pitted Dates
1 cup unsweetened Shredded Coconut
1/2 cup Cashews
1/2 cup Almonds
2 Tbsp Coconut Oil
1/2 tsp Vanilla Extract
pinch of Salt
FOR ROLLING
1/2 cup shredded coconut
(Nutritional facts 509 calories, 34.29 g fat, 48.31 g carbohydrates, 5.46 g protein, 2 mg cholesterol, 446 mg sodium)
How to cook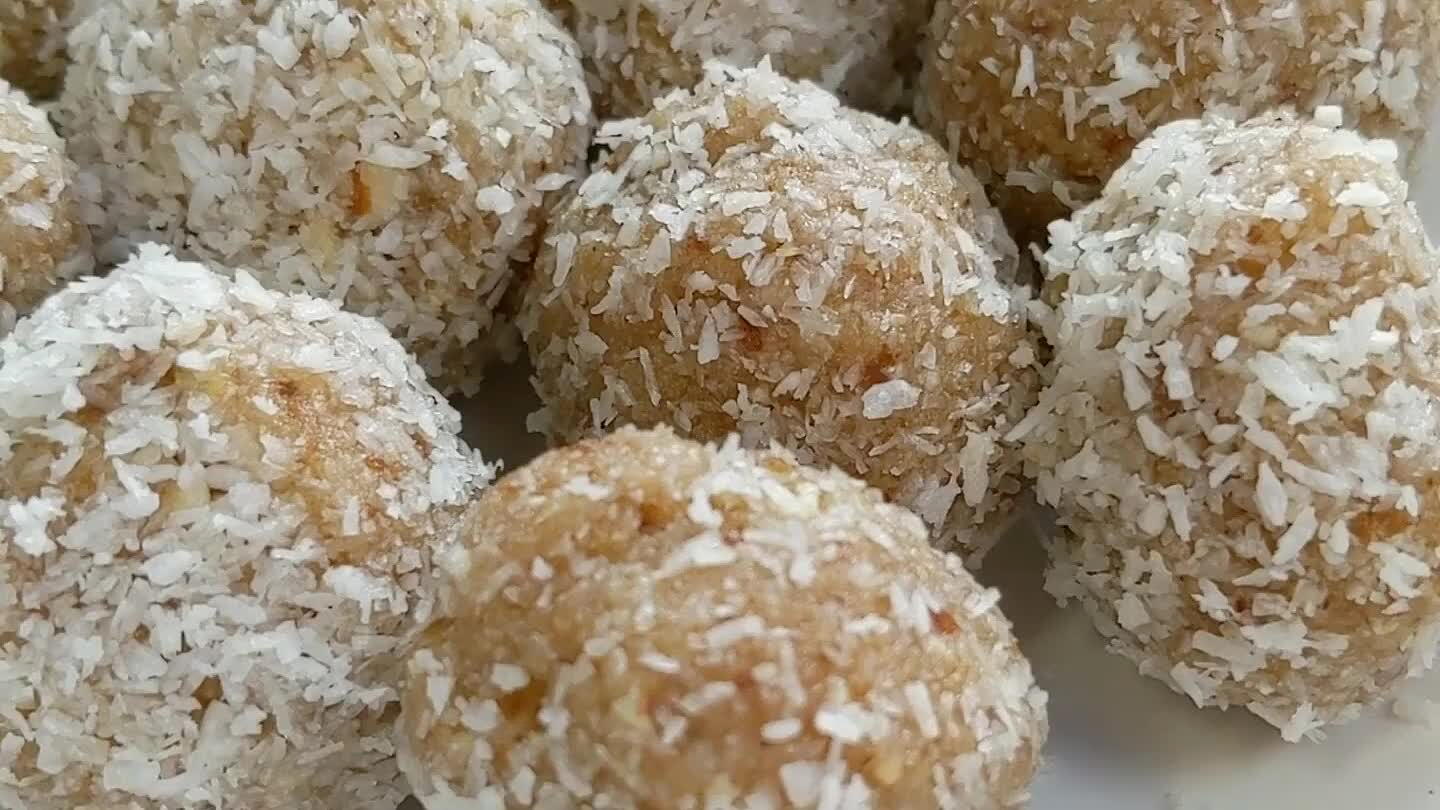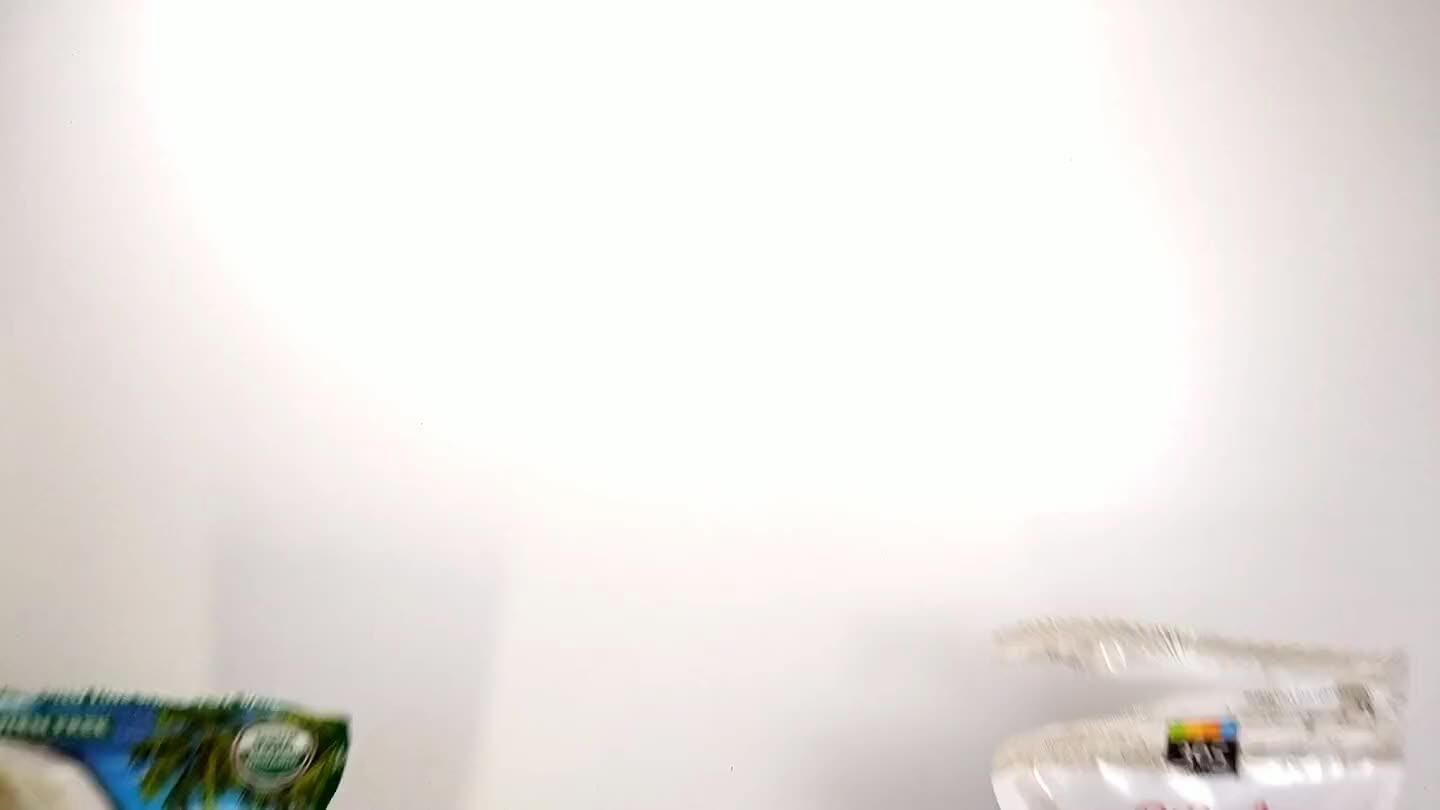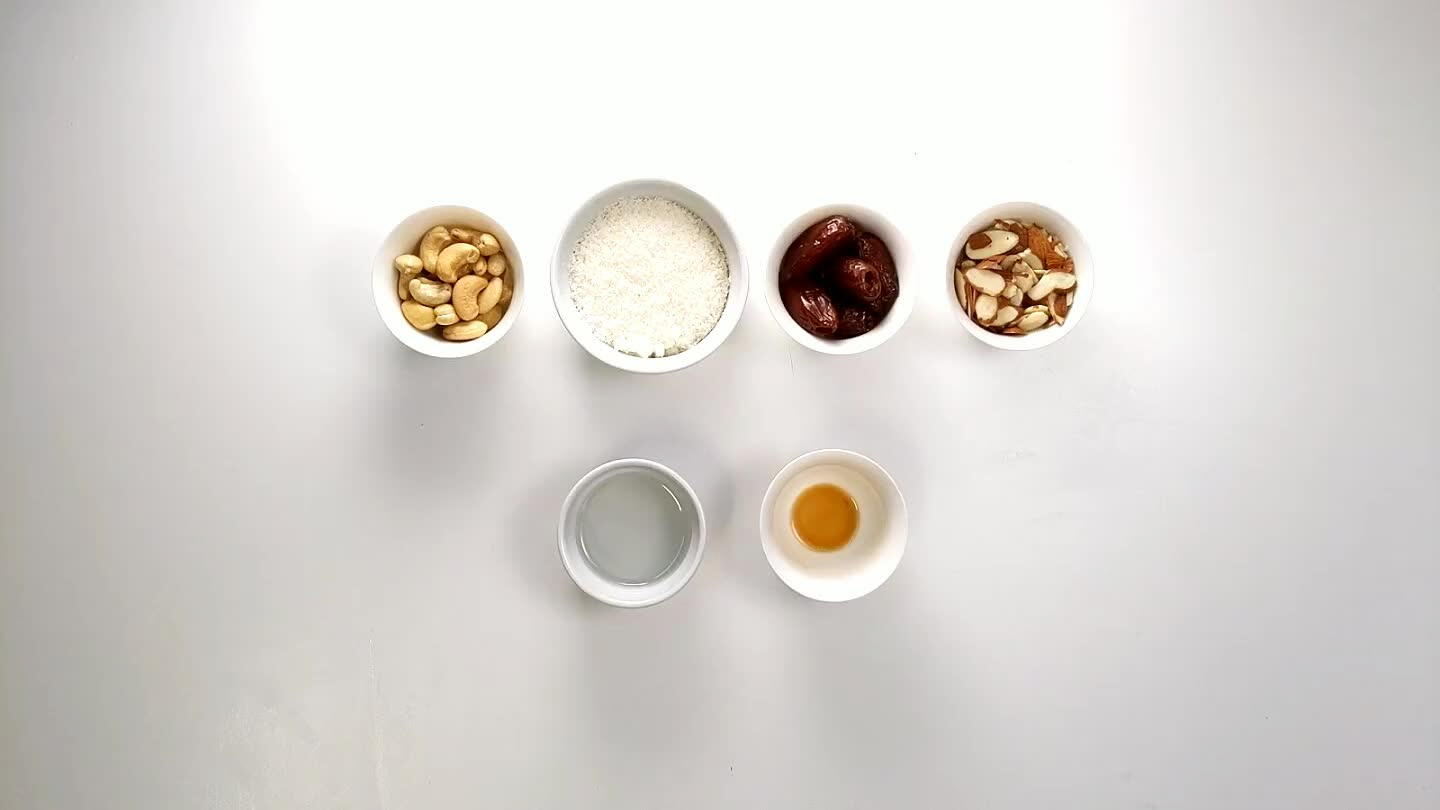 Gather and portion all the ingredients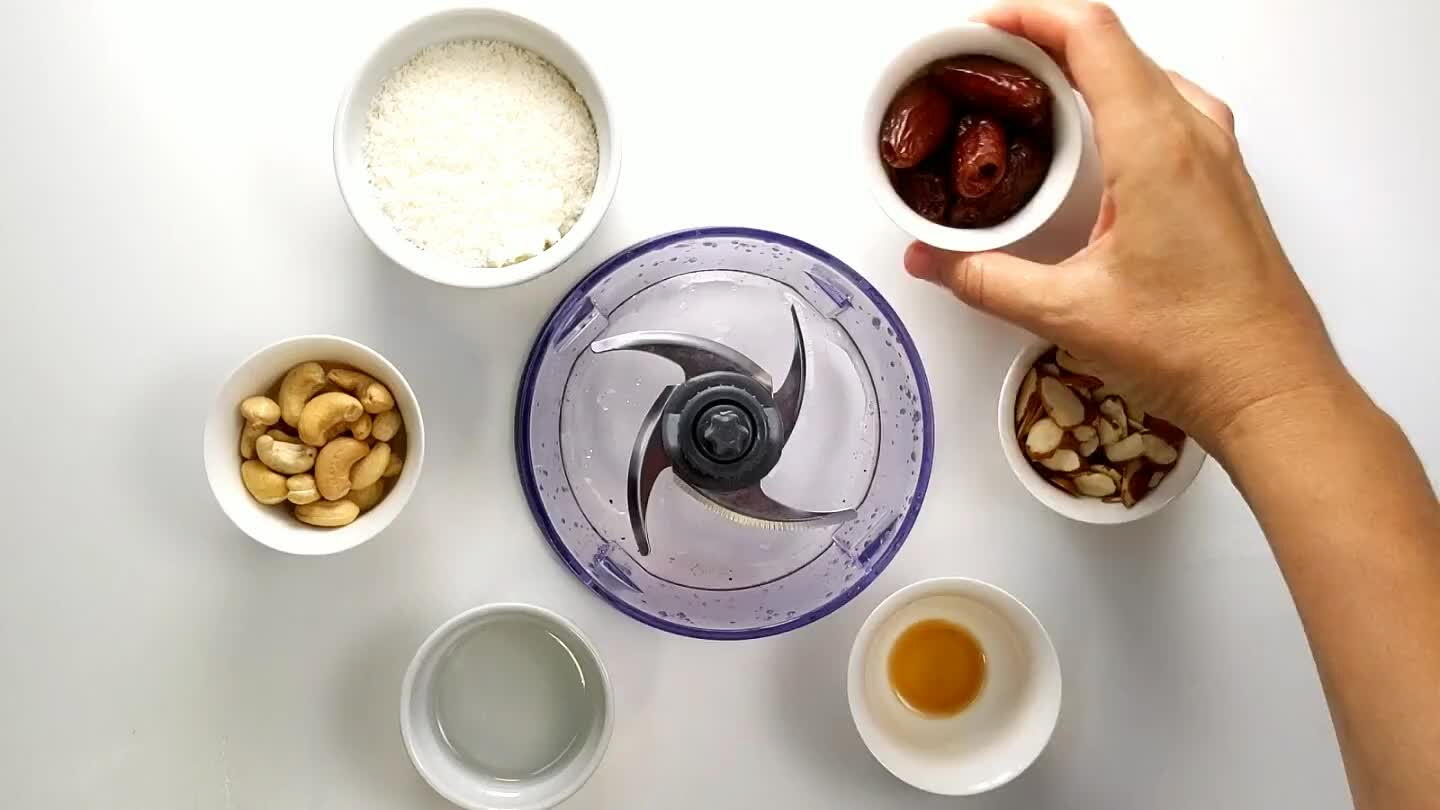 Add all of the ingredients to the bowl of your food processor and blend until the nuts are well chopped and a thick "dough" starts to form, about 3-5 minutes of processing. If the ingredients are chopped into super small pieces but the dough isn't coming together, try adding a teaspoon of water at a time (up to a tablespoon or two) to encourage everything to come together.
Roll dough to create a ball
When the ingredients are well incorporated, remove the blade from the food processor. Take 1 large tablespoon of the "dough" and roll it between your hands to create a ball.
Refrigerate for 30 minutes
Place in the refrigerator for 30 mins to set.