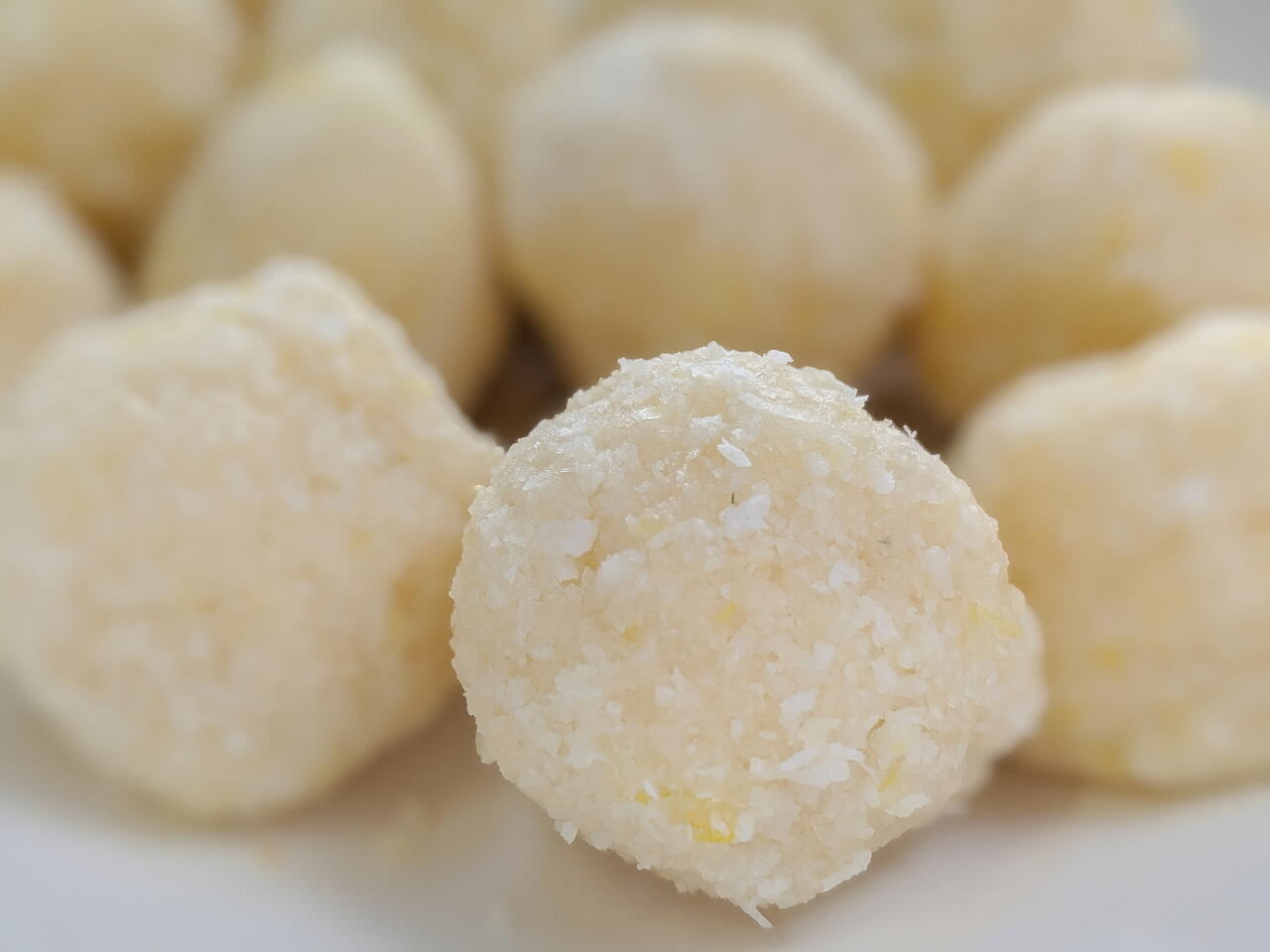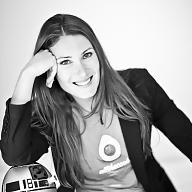 Recipe video made by Silvia
Published on 09/06/2019, viewed by 475
12 portions
15m
These are a refreshing snack filled with tangy lemon and coconut flavor. Great for an energy boost on the go.
What you will need
2 1/4 cups unsweetened coconut flakes
Zest of 1 medium lemon
Juice of 1/2 a lemon
2 Tbsp coconut cream
2 Tbsp water (or coconut water)
3 Tbsp honey (or maple syrup)
(Nutritional facts 374 calories, 21.04 g fat, 47.48 g carbohydrates, 2.4 g protein, undefined mg cholesterol, 252 mg sodium)
How to cook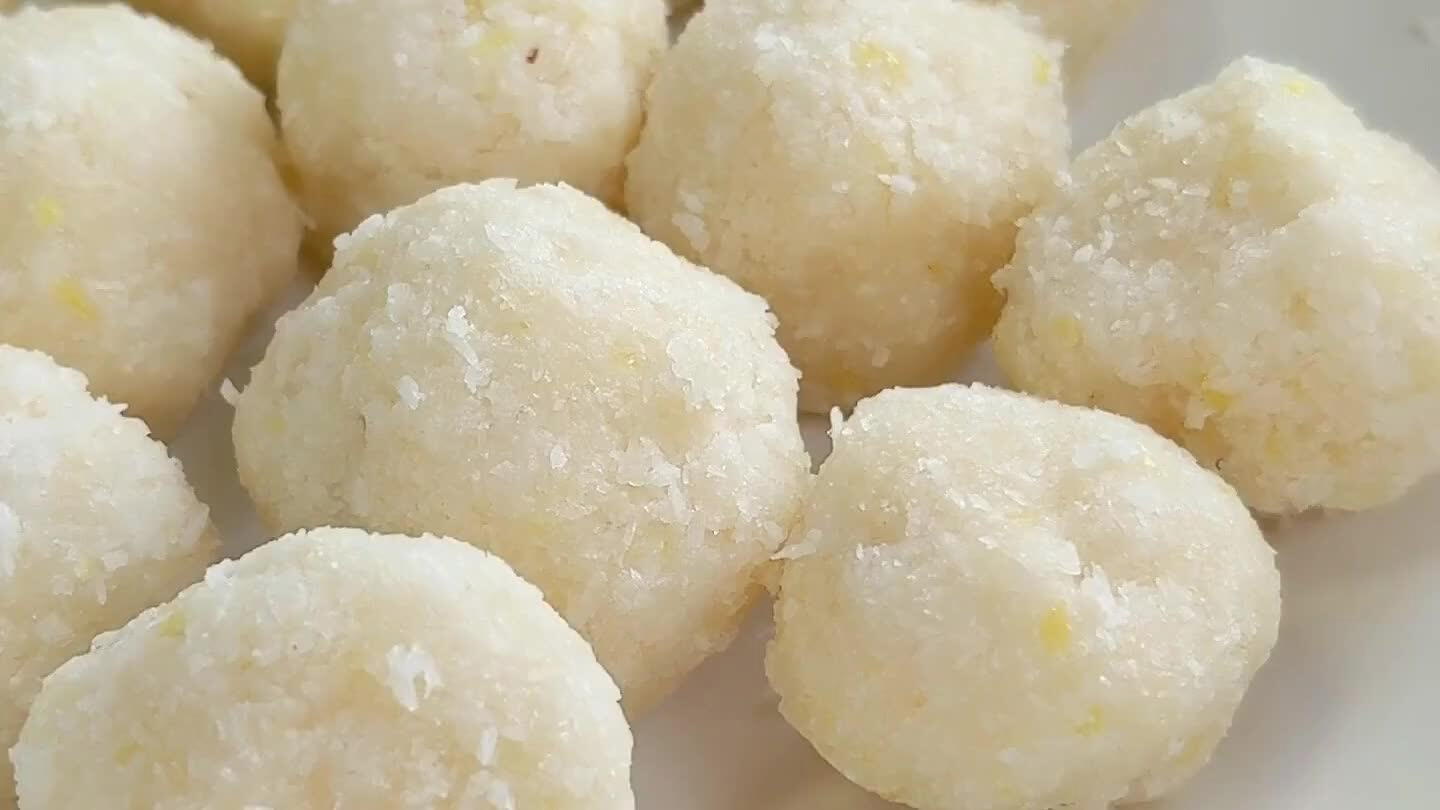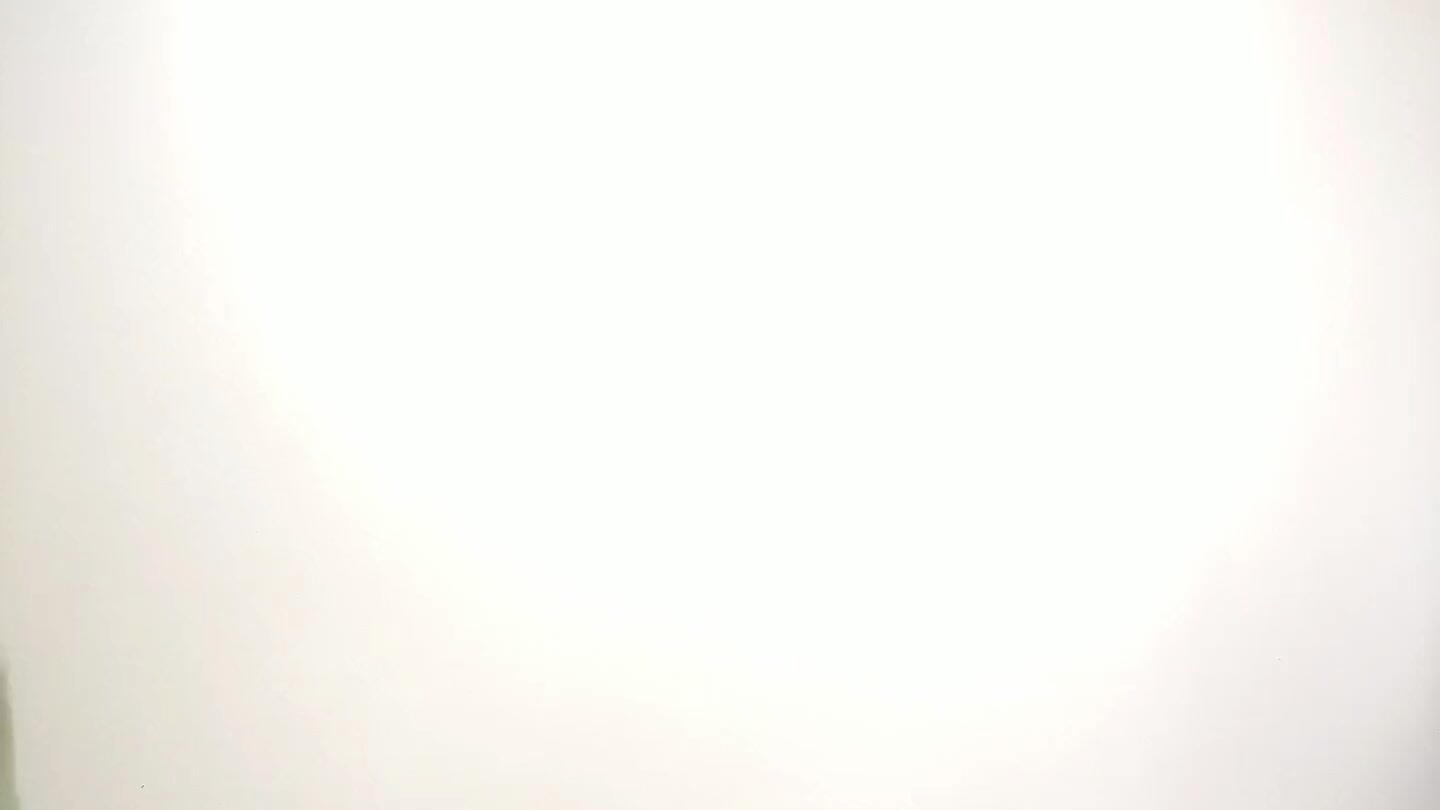 Gather all ingredients.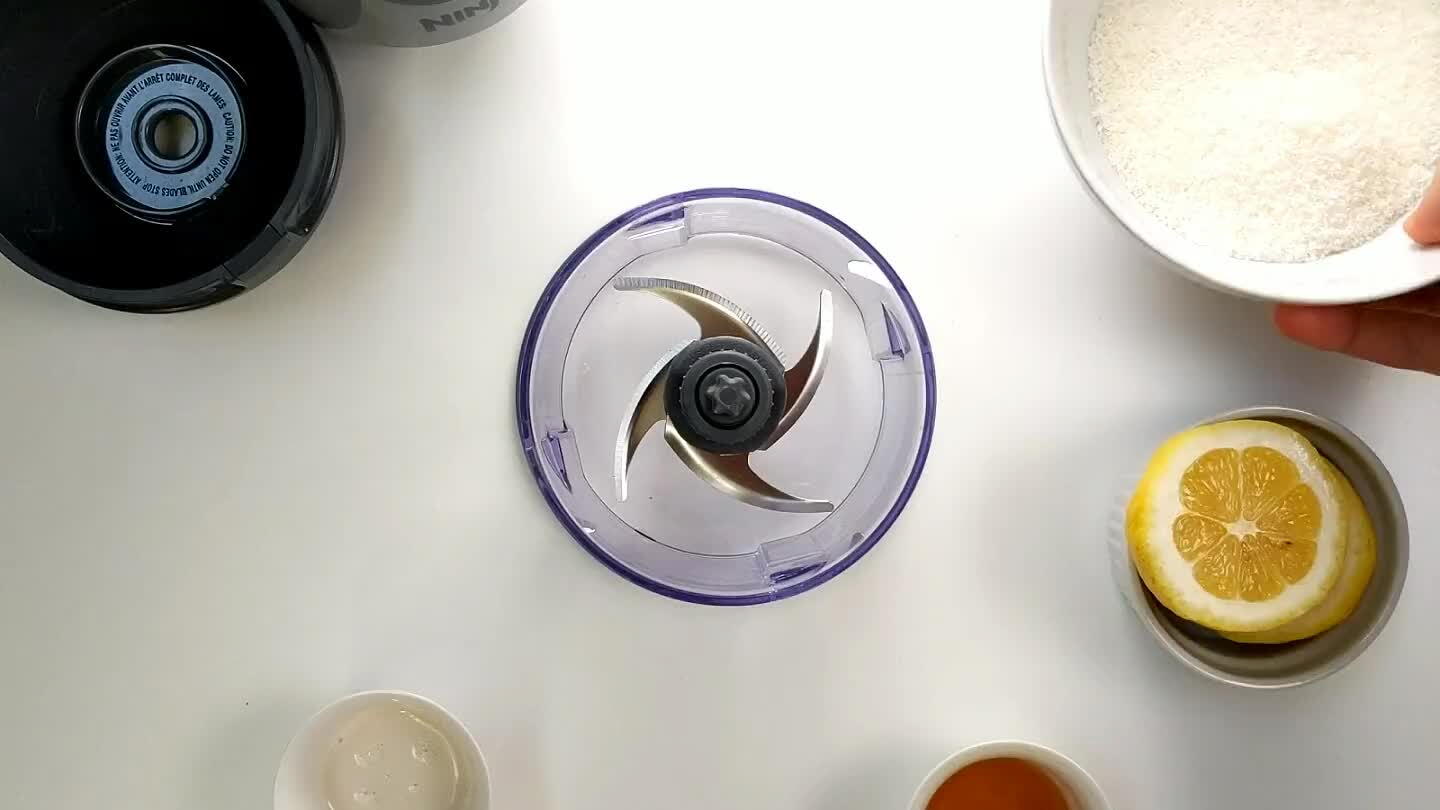 Line a plate or baking tray with parchment paper, set aside. Add all ingredients to a high-speed food processor.
Add lemon zest and lemon juice to the food processor.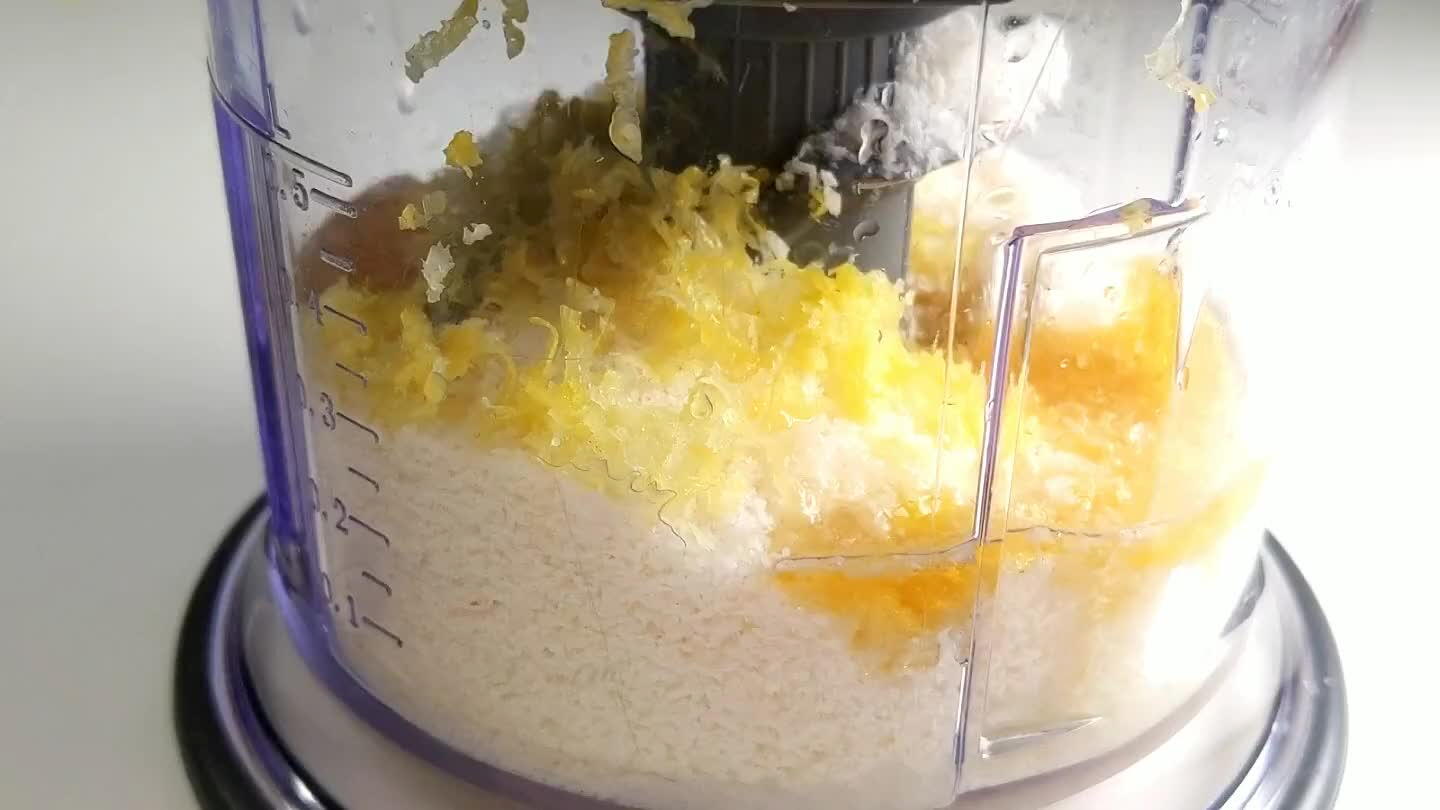 Start the food processor and pulse a couple of times to incorporate ingredients then process on high until well combined and mixture begins to stick together.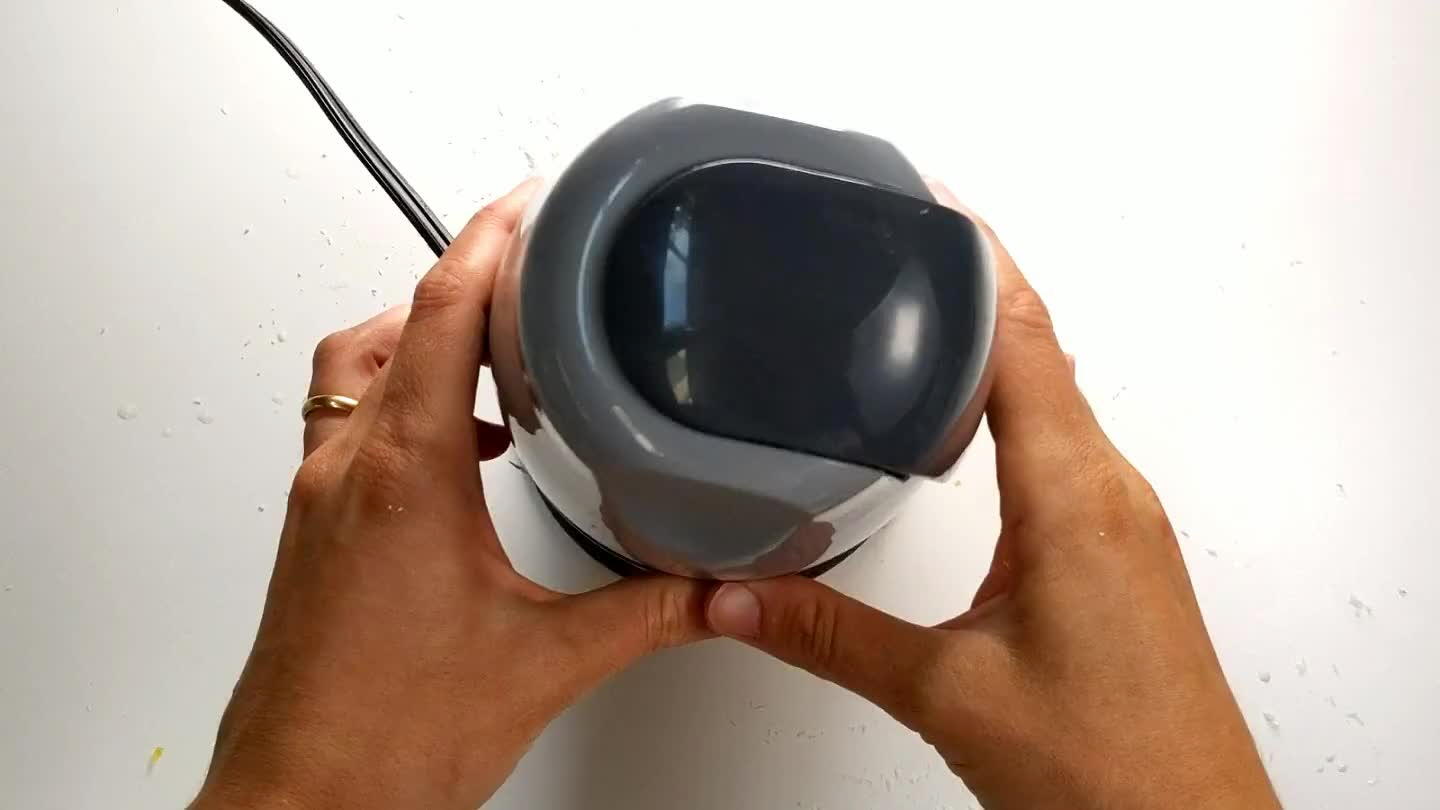 Add more coconut if mixture doesn't hold its shape when formed into balls.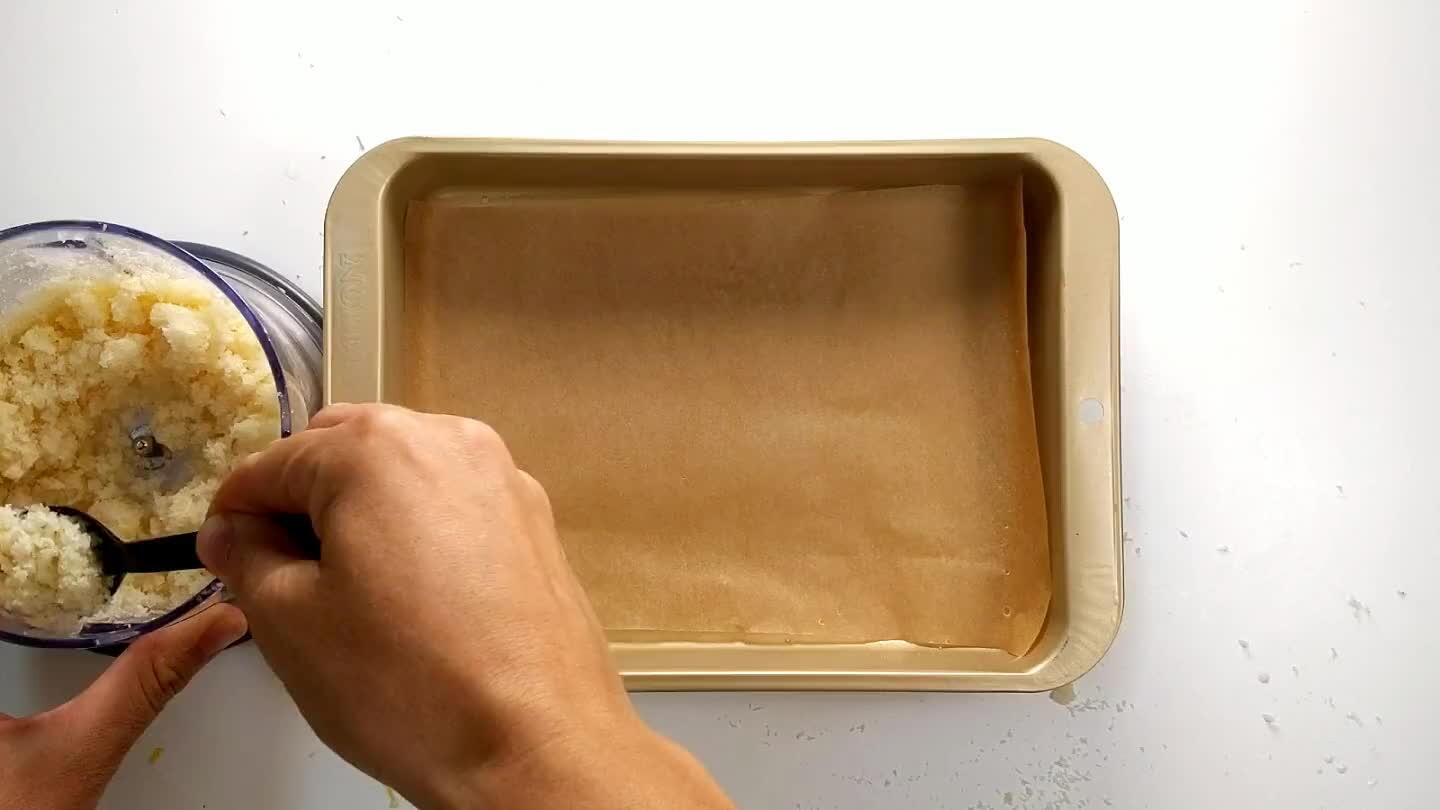 Pick up approx. 1-2 Tbsp of mixture to create small round balls by rolling between your hands. Place on prepared baking tray.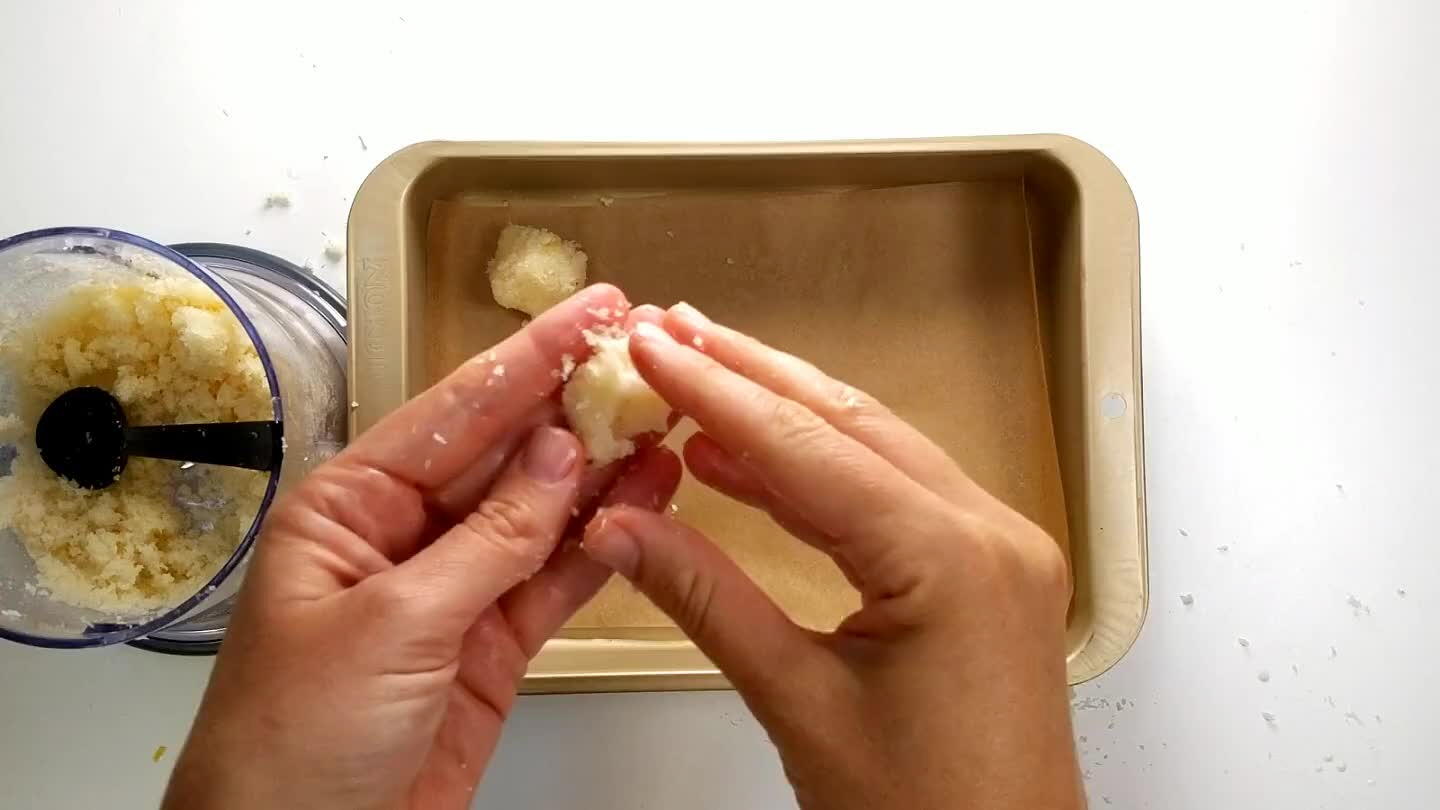 Continue making balls with remaining mixture.
Place in the refrigerator for 30 minutes to set. Remove from fridge and serve immediately, or store in airtight container in the fridge for up to a weeks in the fridge or in the freezer for much longer.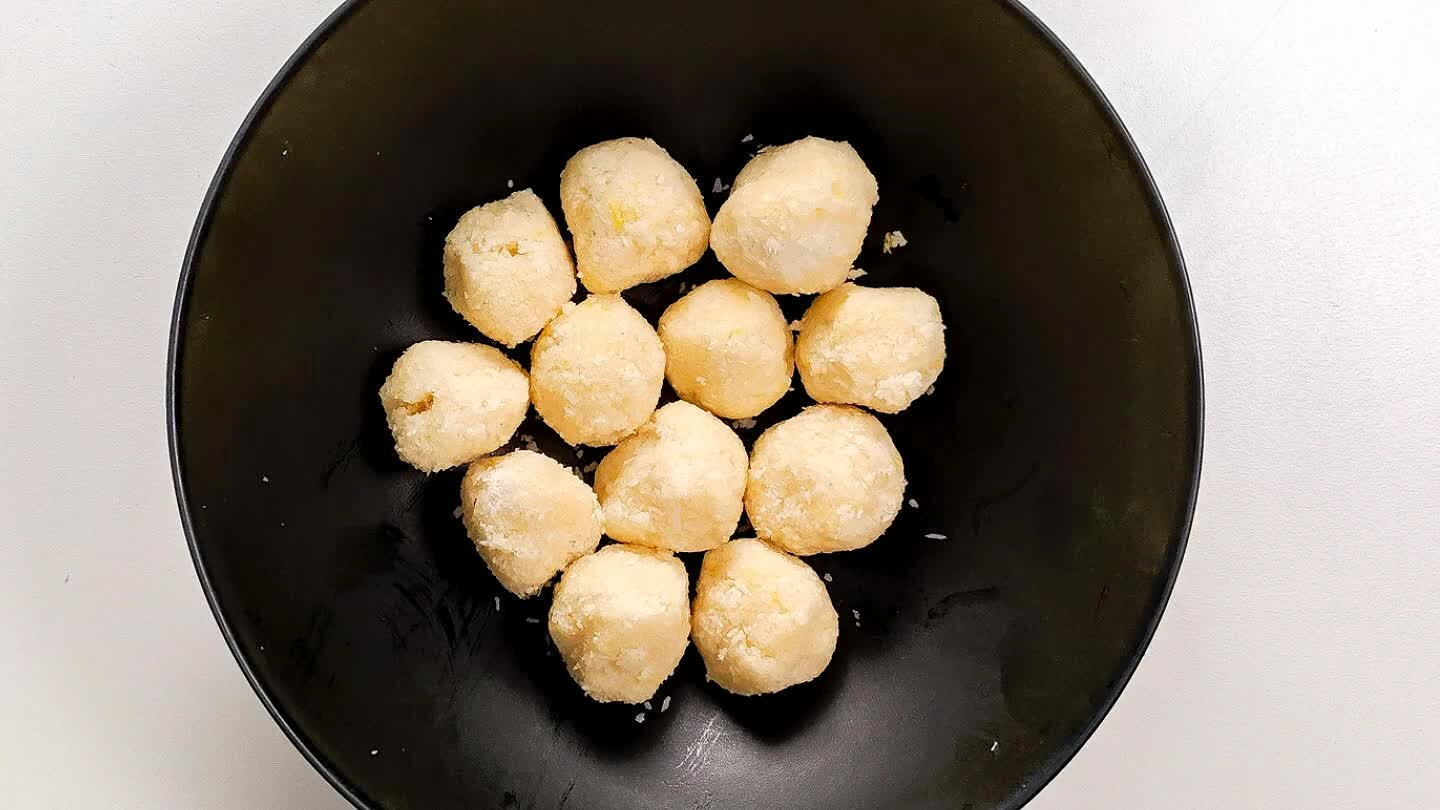 Comments