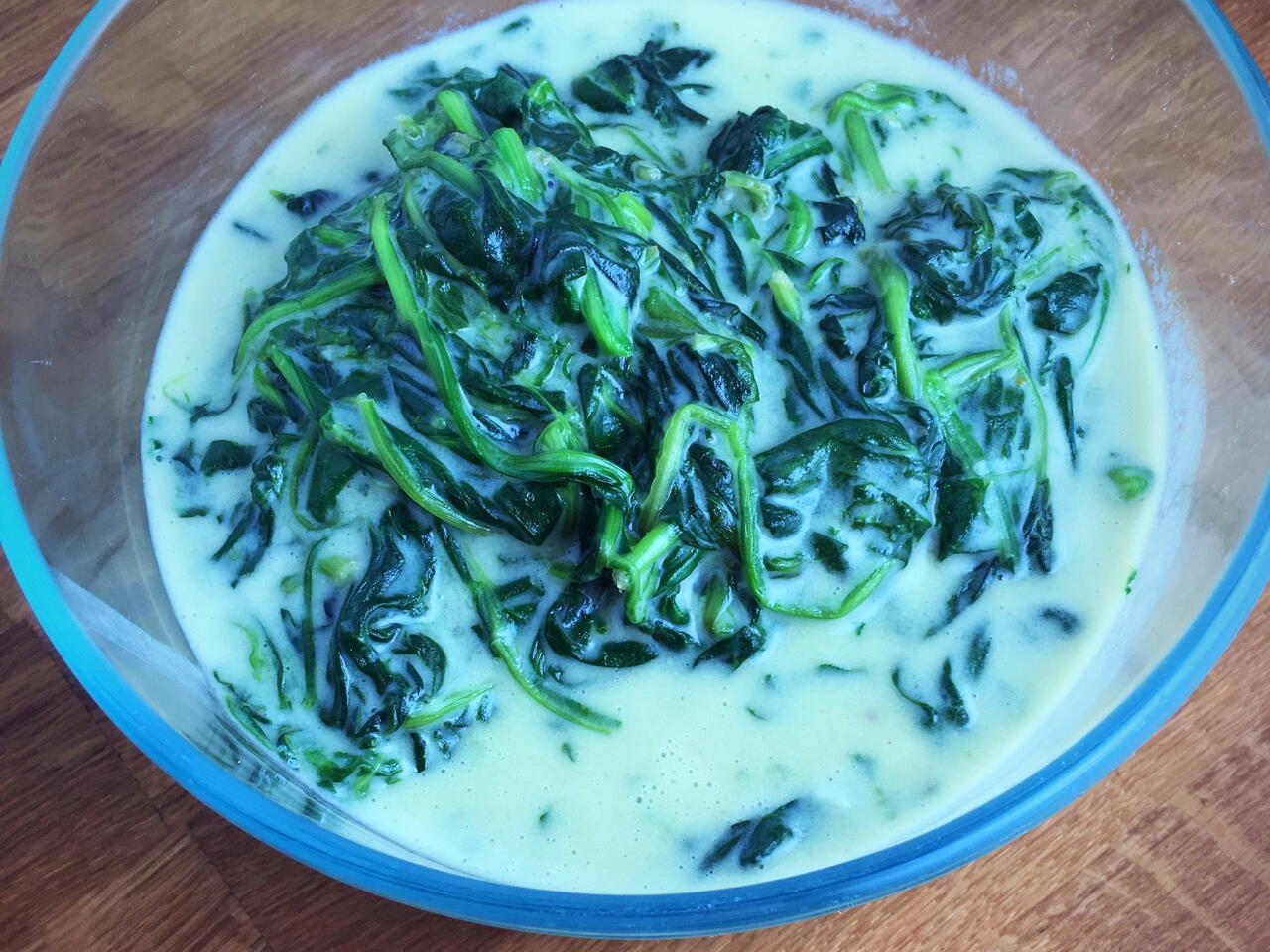 What you will need
2 bunches spinach
2 cups bechamel
How to cook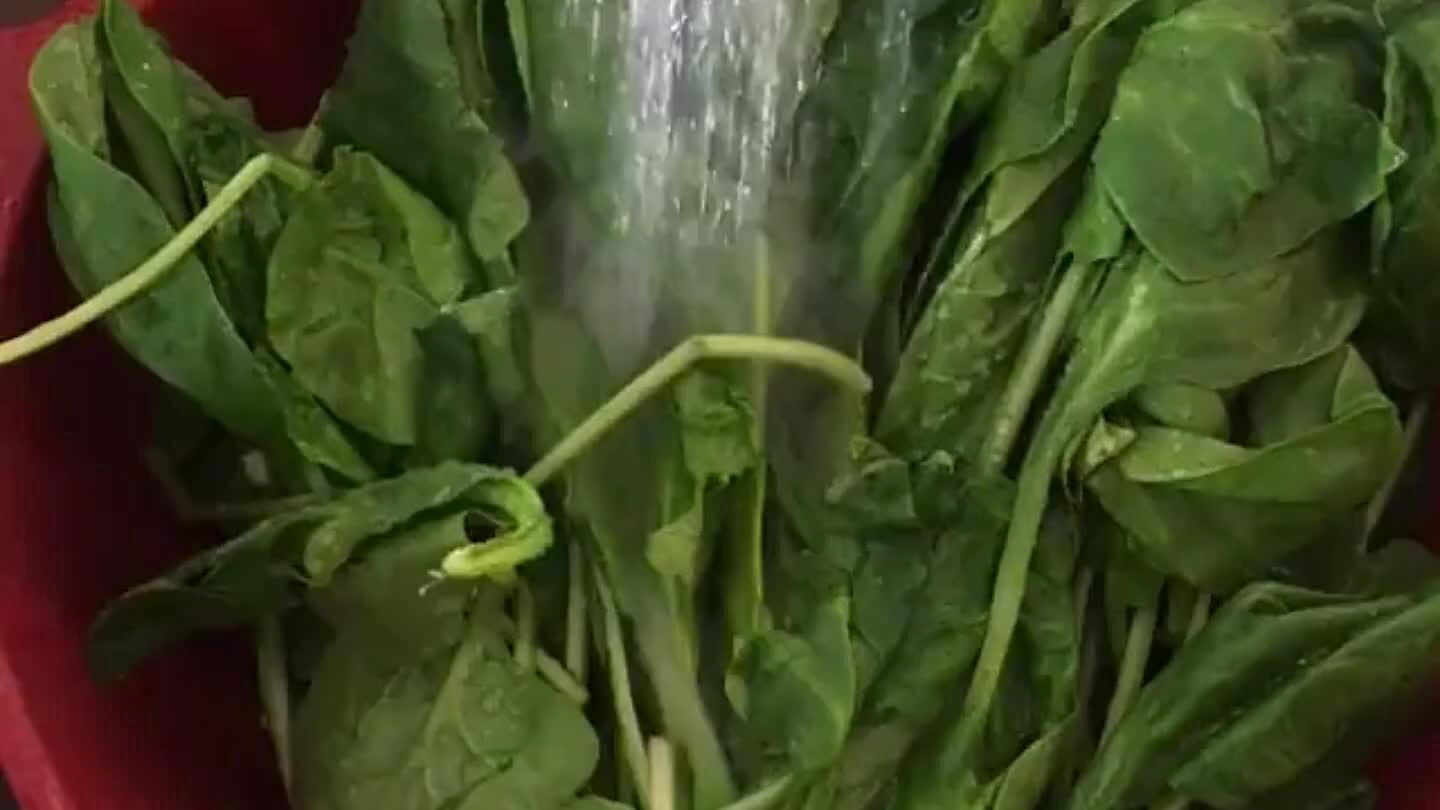 Wash your spinach well.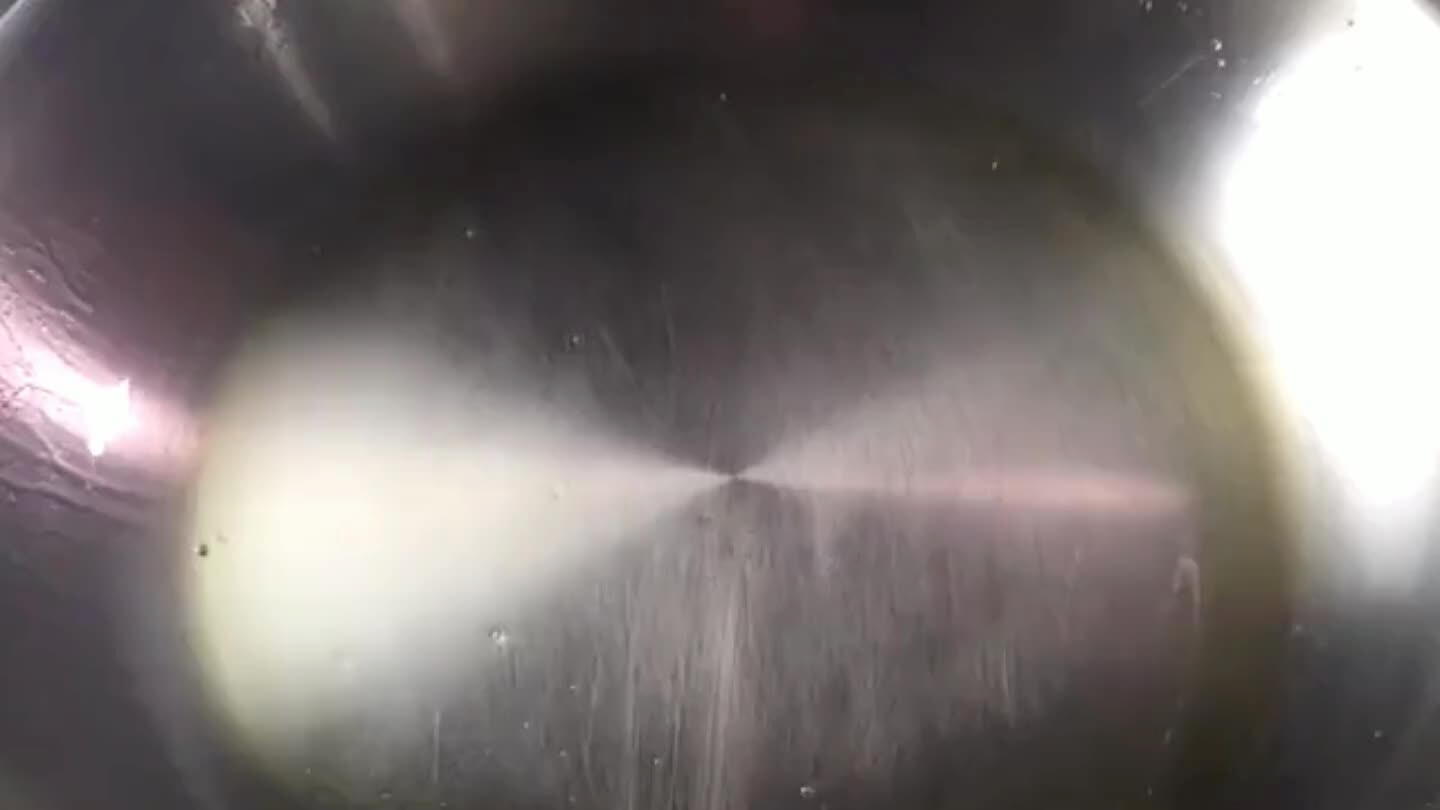 Heat some oil in a large pan over medium heat. Toss in the spinach. Careful if the spinach is still wet, it will spatter.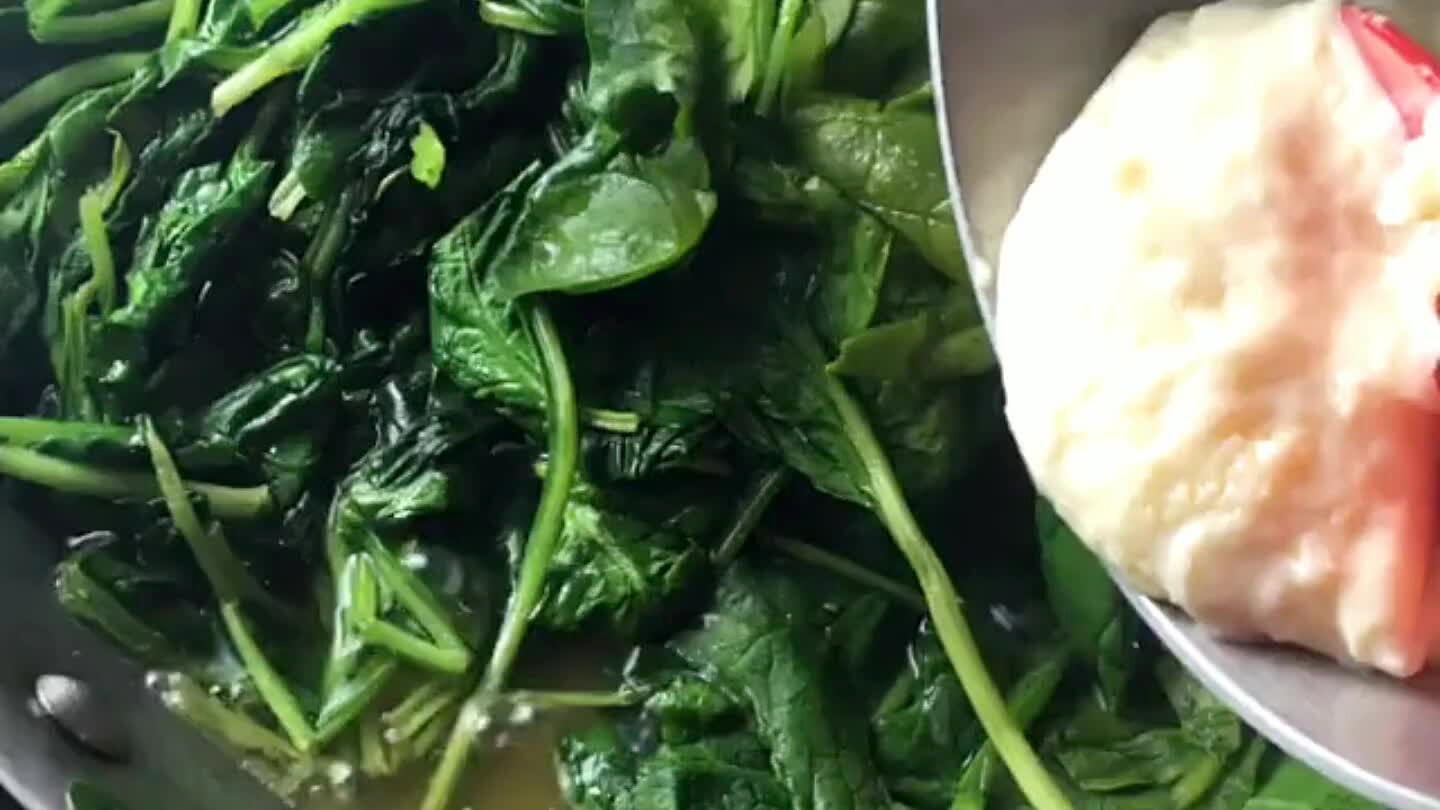 Add bechamel.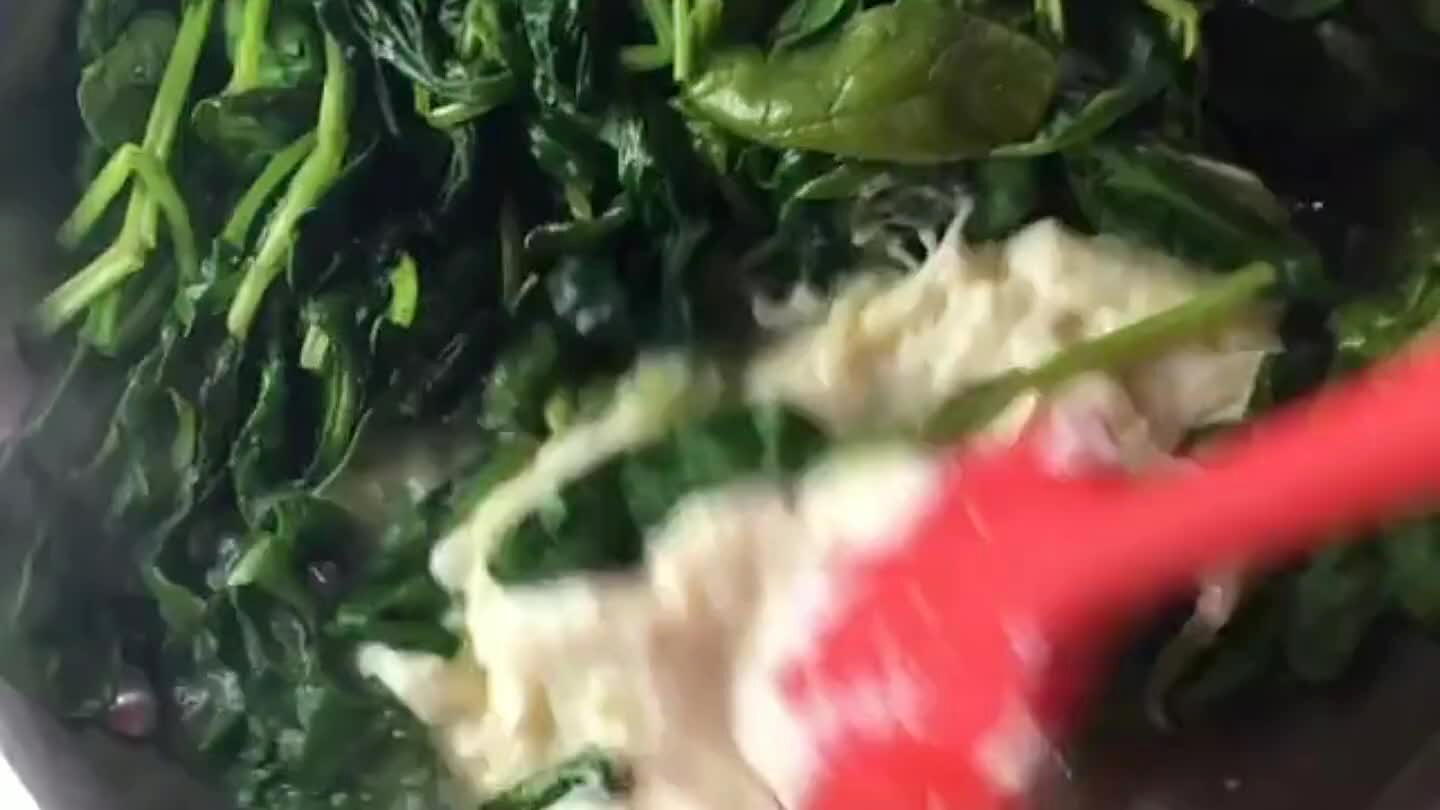 Stir the bechamel into the spinach. The water from the spinach should thin out the bechamel into a nice cream sauce.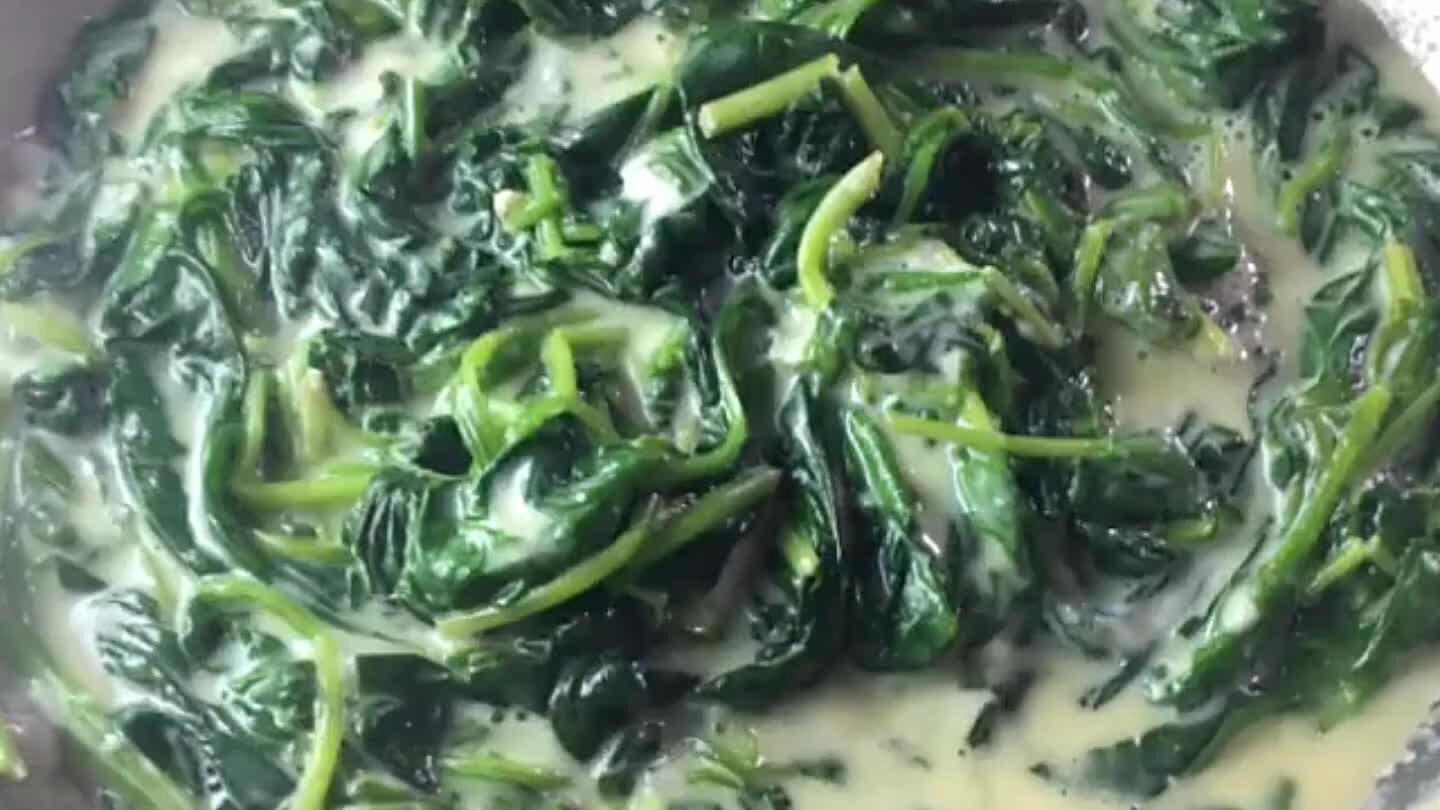 You might need to thin it out a little if it's too thick. Or simmer to reduce if it's too thin.