Creamy Chicken Pesto Keto Skillet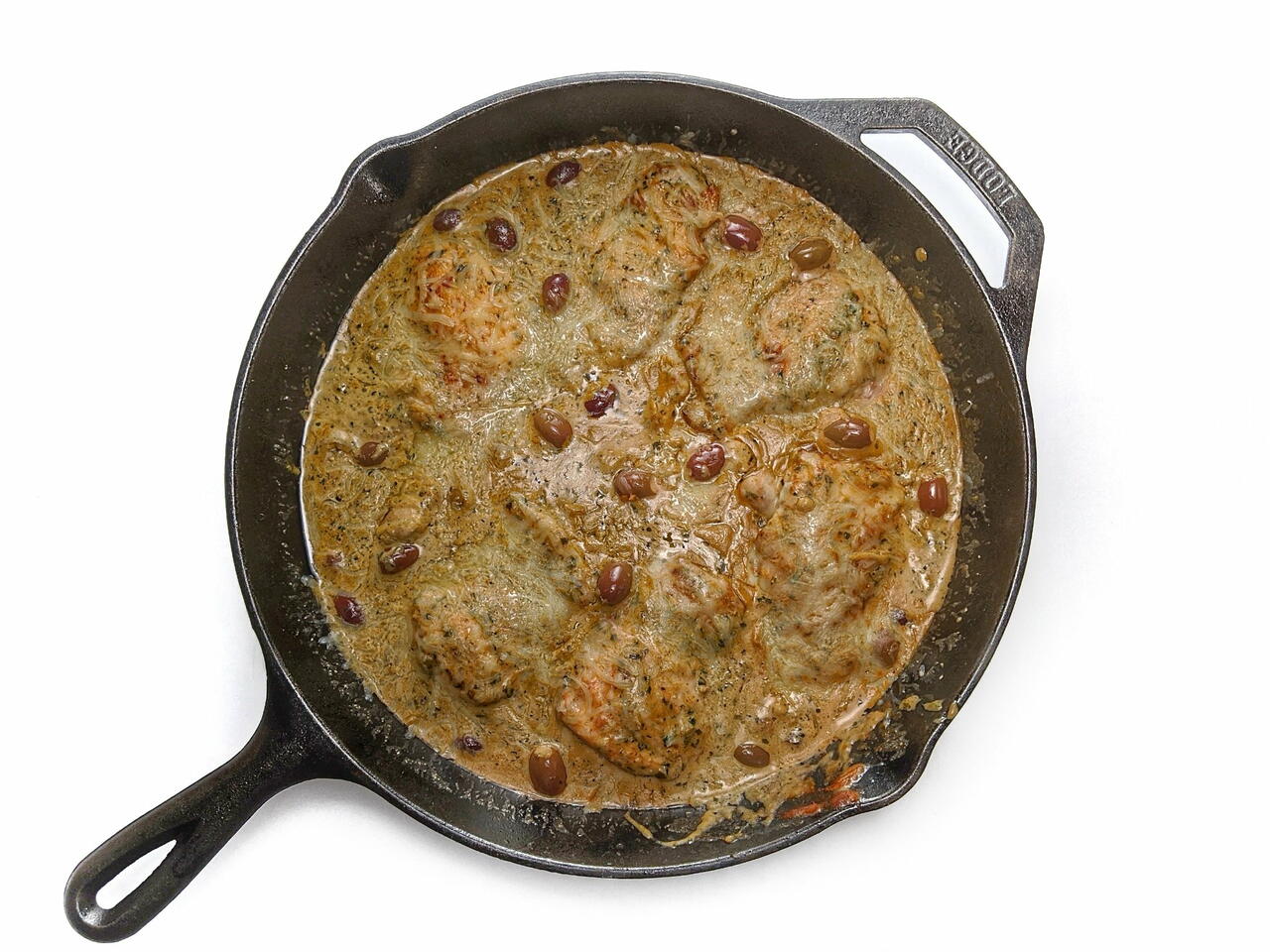 5 portions
15m
Typically rich and filling, as most keto recipes seem to be. The real selling point of this dish is how ridiculously quick and easy it is to make.
What you will need
1 Tbsp Butter
2 lb Boneless Chicken Thighs
1 Tbsp Tomato Paste
1 cup Heavy Cream
3 oz. Pitted Olives
5 oz. Pesto
3 oz. Shredded Mozzarella
(Nutritional facts 339 calories, 26.6 g fat, 10.49 g carbohydrates, 14.63 g protein, 78 mg cholesterol, 682 mg sodium)
How to cook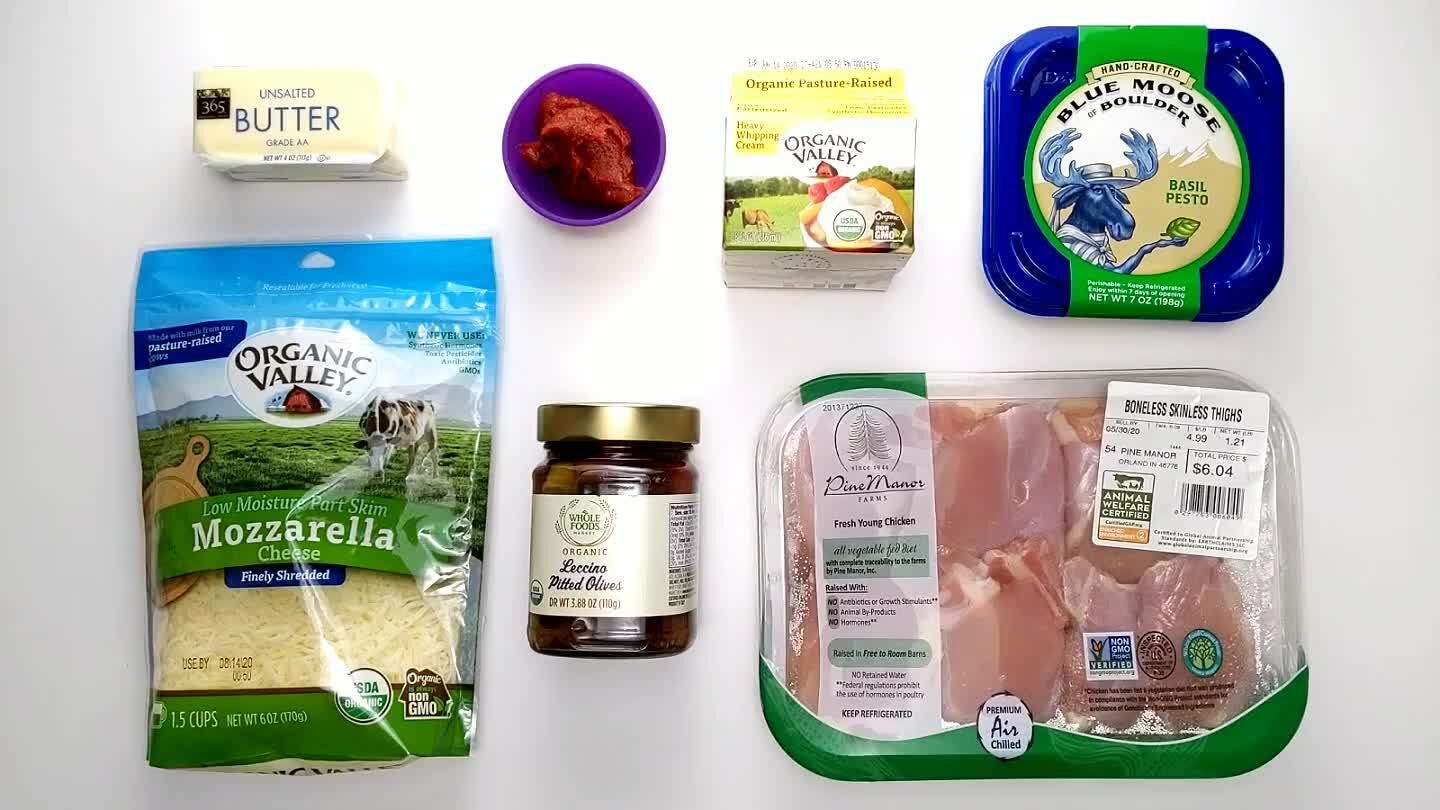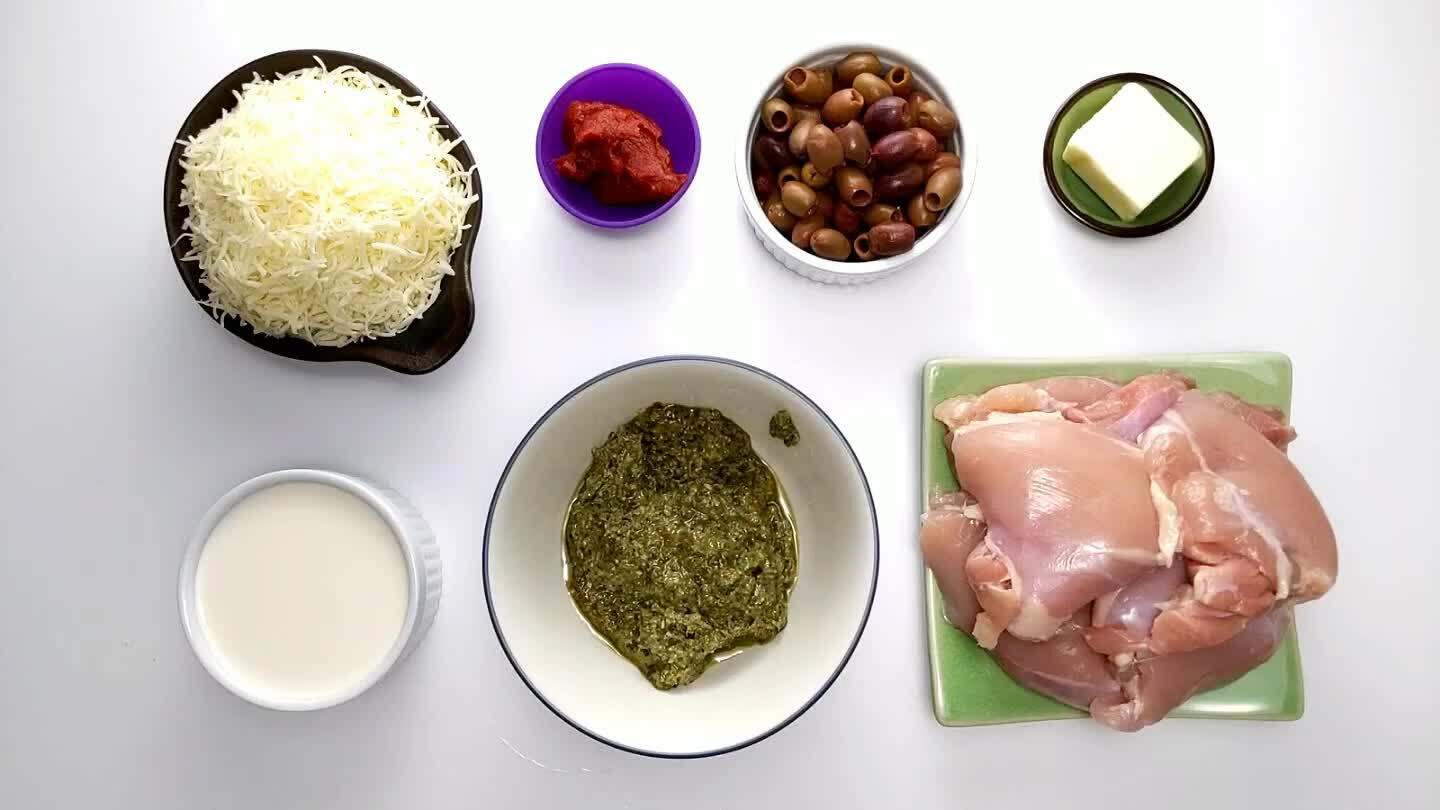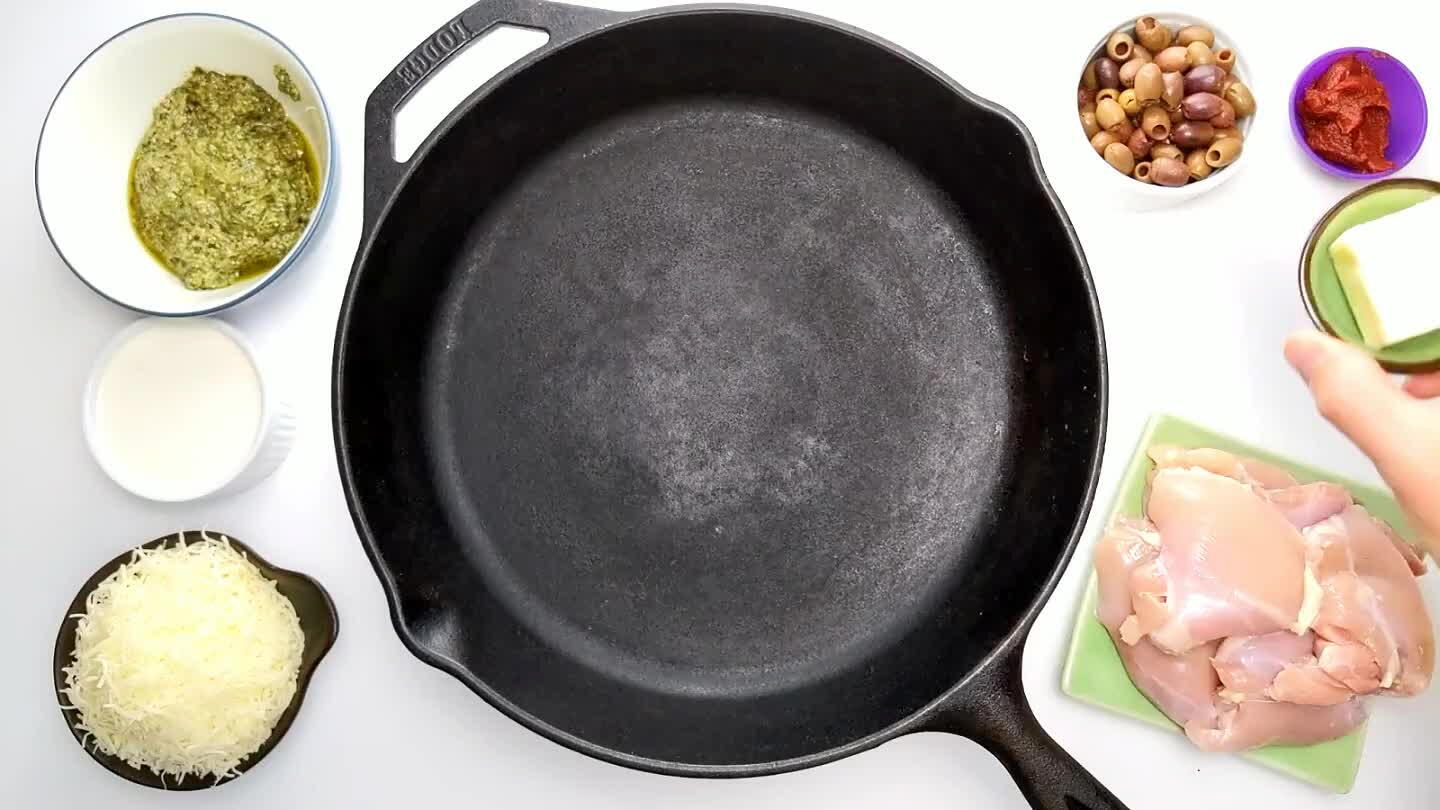 Melt the butter in a heavy skillet over medium-high heat.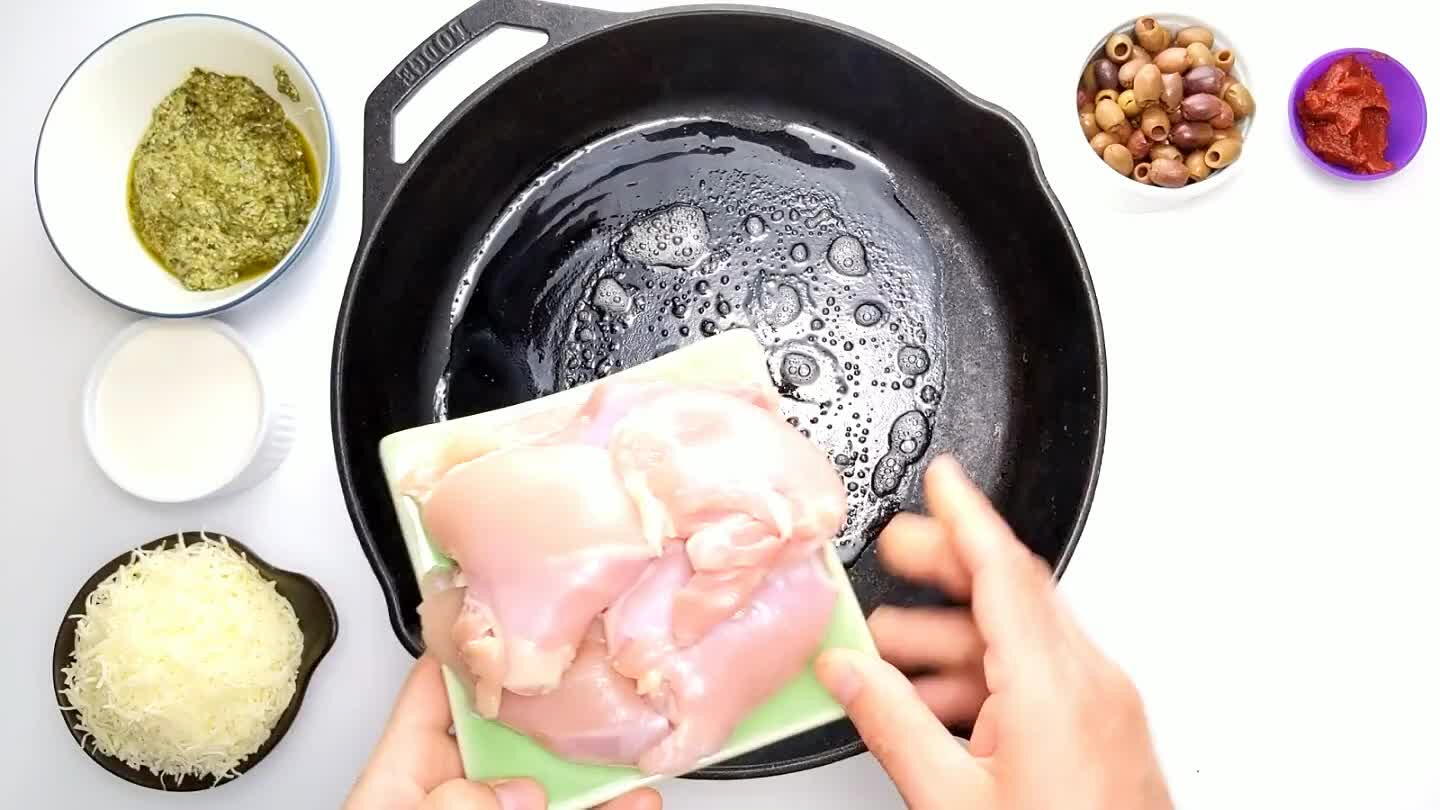 When the butter begins to bubble, add the chicken thighs.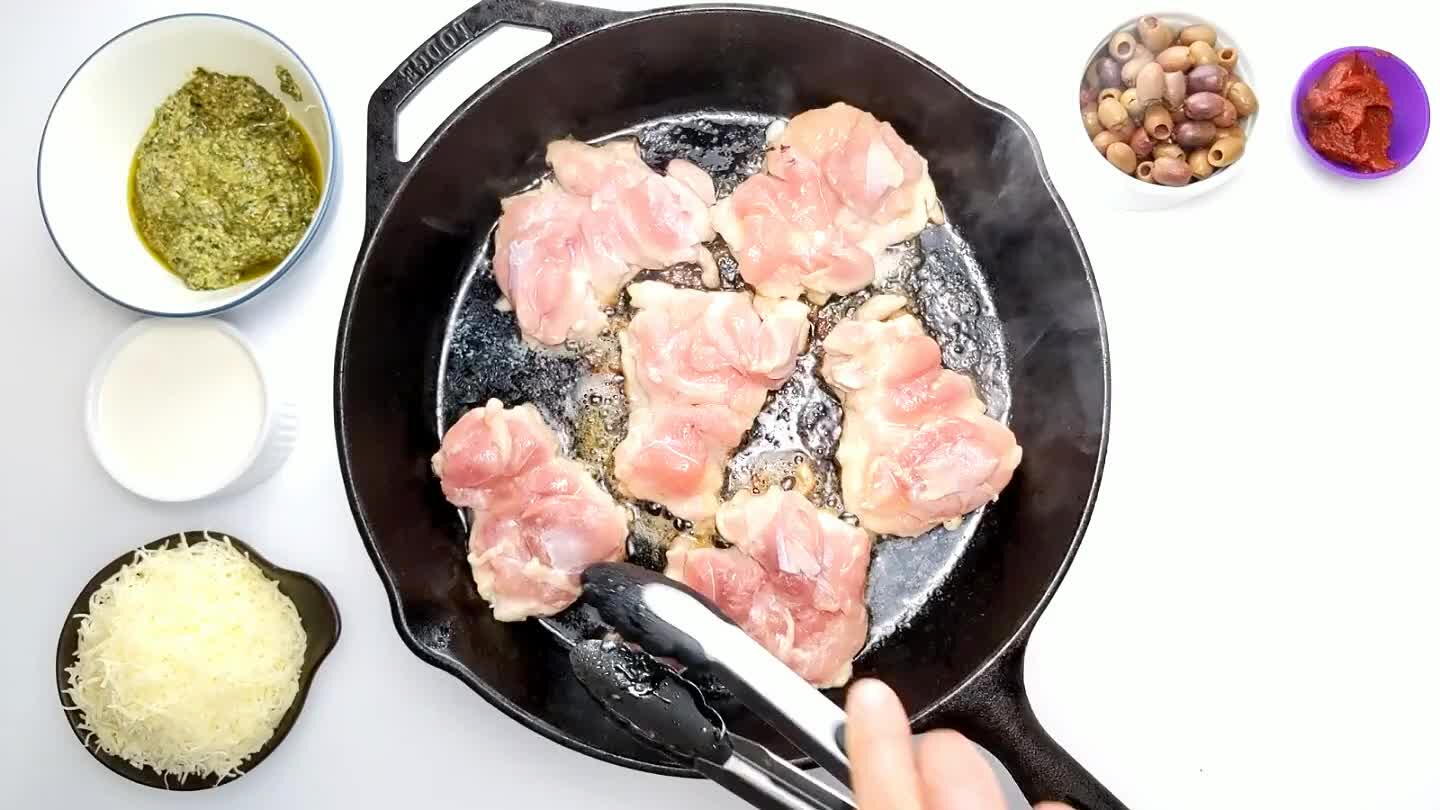 Brown the chicken thighs on one side. Unless you have a large burner, you might not be able to get the pan heated evenly and you'll need to rotate the thighs through the hottest part of the pan to get them all browned evenly. Flip the chicken thighs over and move them to one side of the pan to make room for the next step.
Stir in the tomato paste.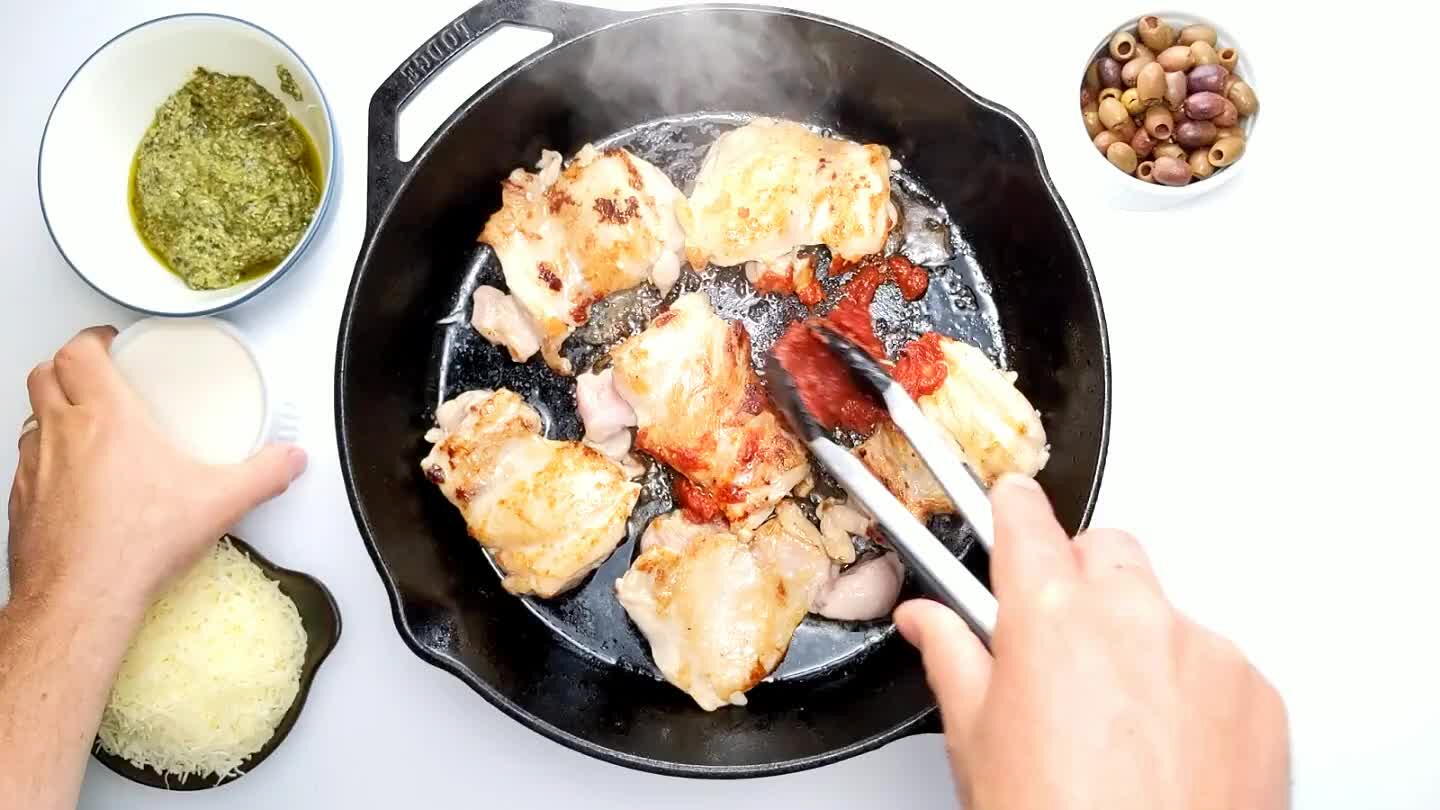 Stir in the heavy cream.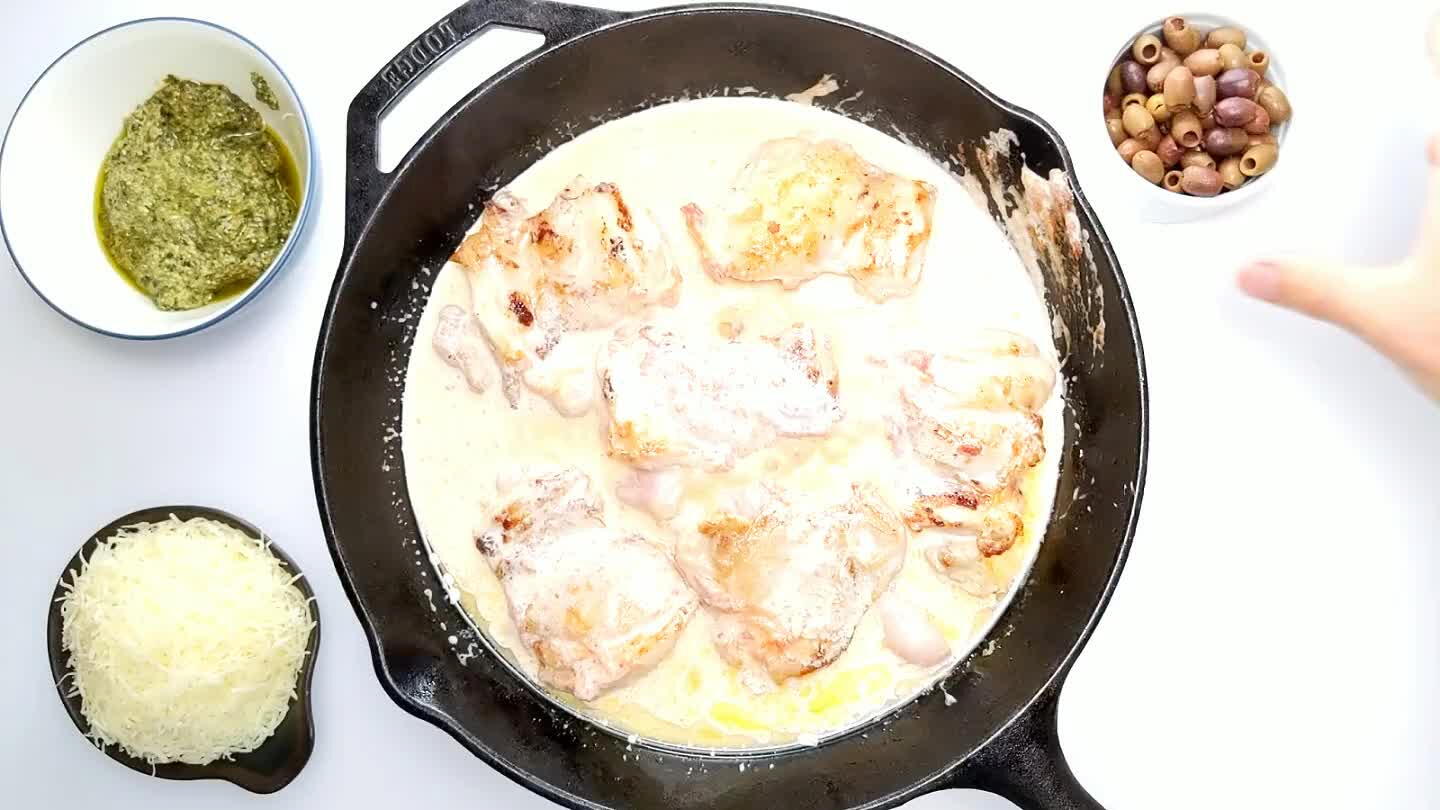 Add the olives.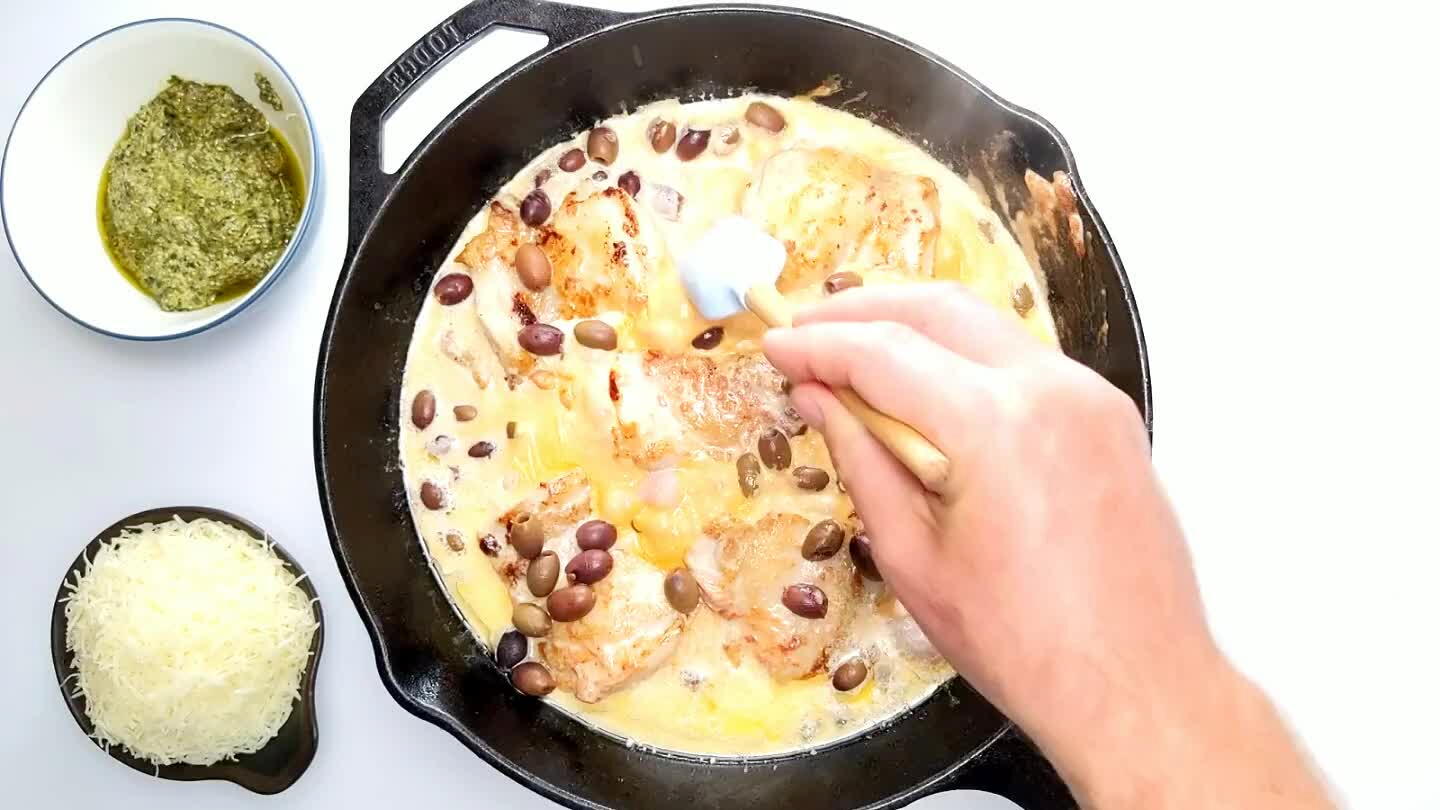 Bring to a gentle simmer and hold there for about 7 minutes.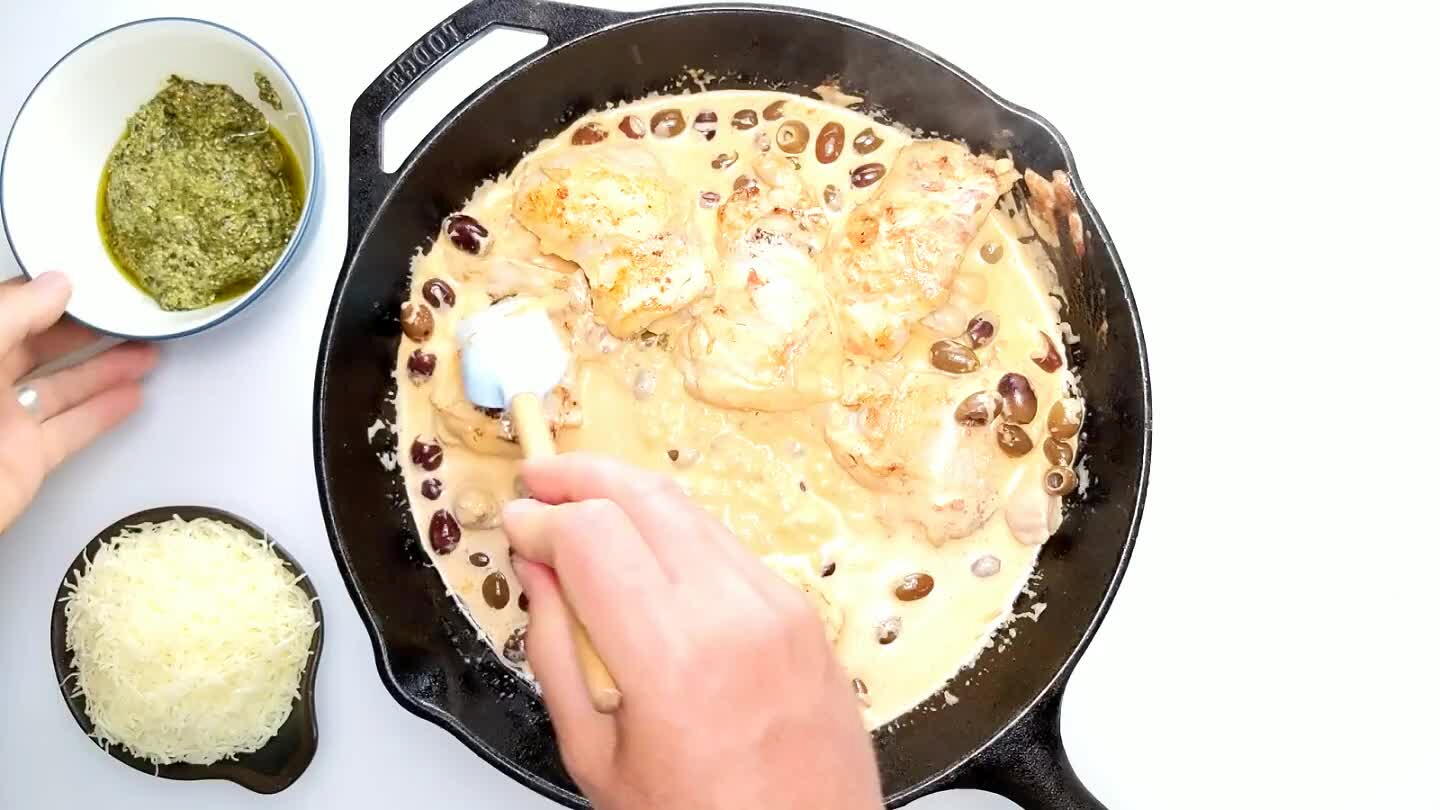 Remove from heat. Stir in the pesto.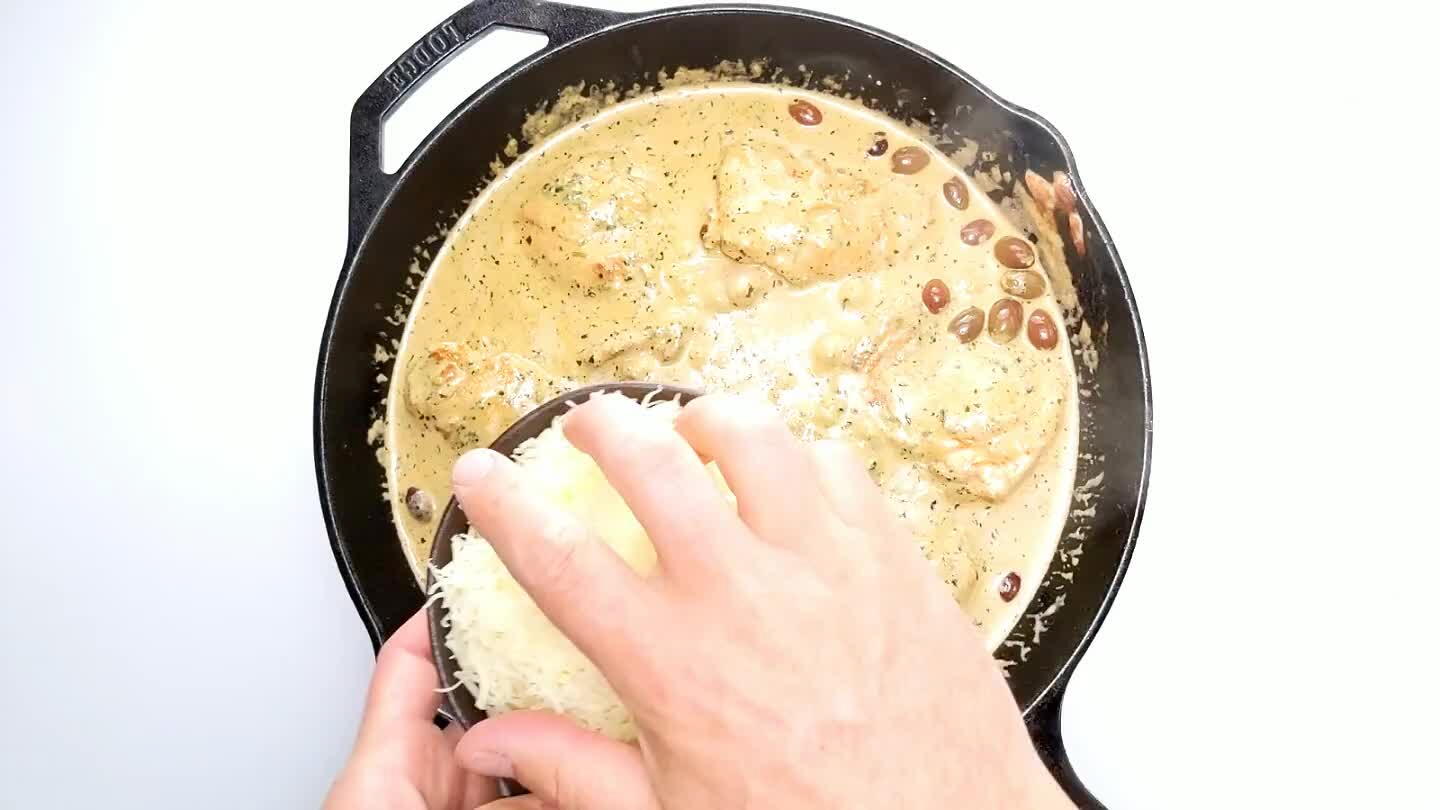 Scatter some shredded cheese on top and serve.