Creamy Peas with Crispy Prosciutto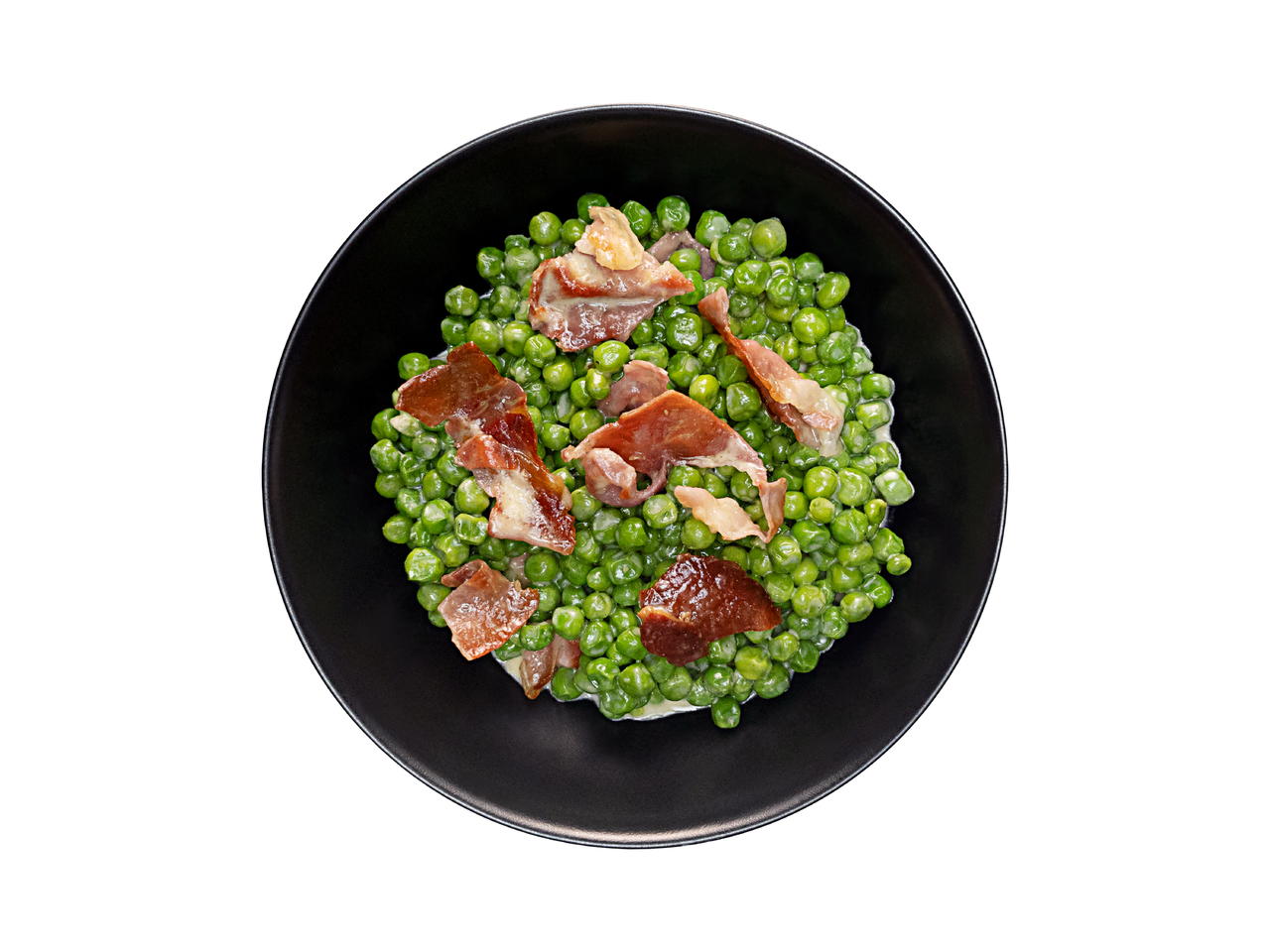 4 portions
15m
I love it when a few simple ingredients come together to form something magical. This sum is greater than its parts.
What you will need
4 oz. Prosciutto
1 cup Heavy Cream
1 Tbsp Chicken Better than Bouillon
Black Pepper
1 lb Frozen Peas
(Nutritional facts 196 calories, 14.81 g fat, 8.93 g carbohydrates, 7.58 g protein, 46 mg cholesterol, 809 mg sodium)
How to cook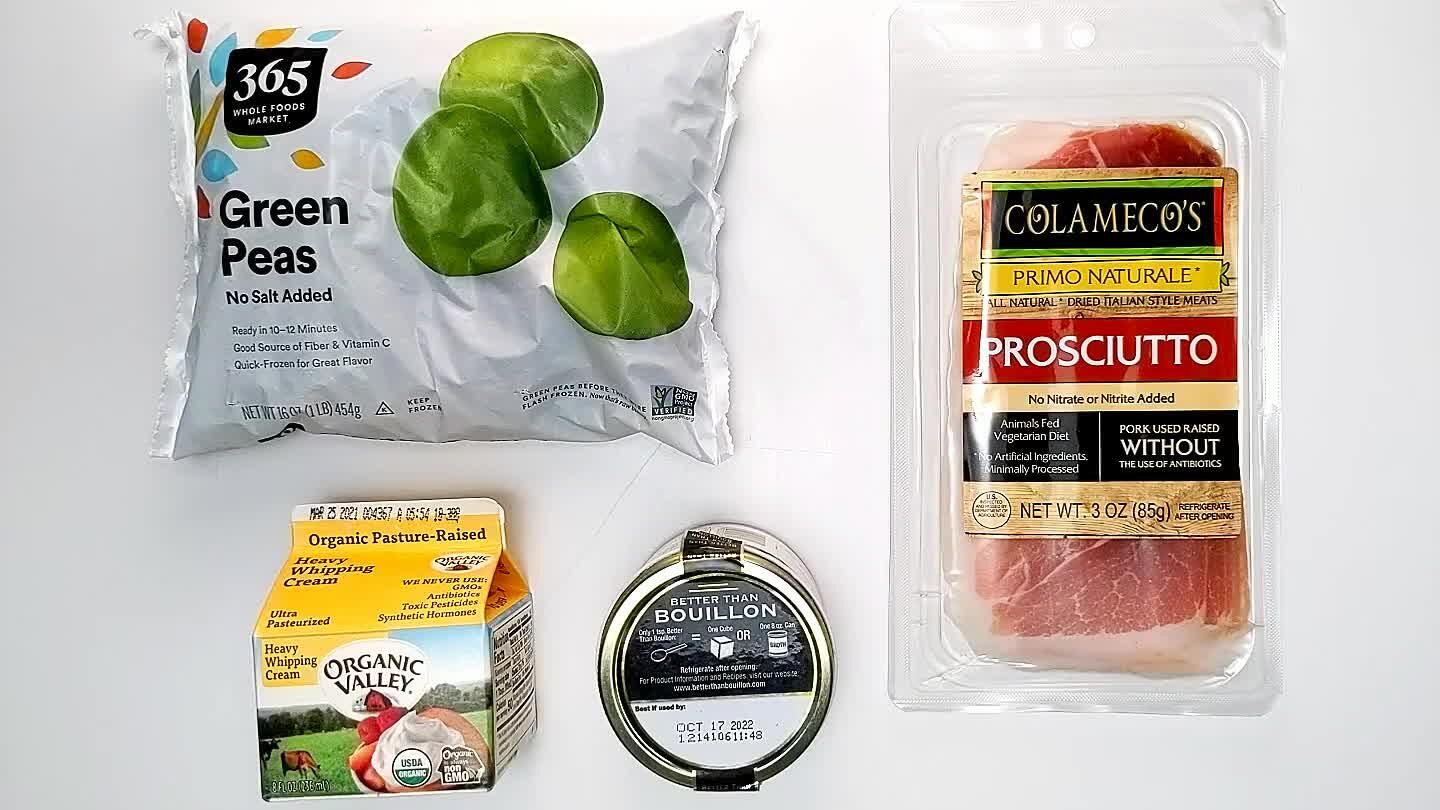 Cut the prosciutto into chunks. The goal is to fry the prosciutto until crisp. But sometimes prosciutto comes in a thick slice, in which case you can cut it into smaller chunks. Other times it comes as very delicate slices that break easily, in which case you'll want to leave it in larger squares so that it doesn't just break apart in the pan.
In a nonstick pan over medium heat, allow the prosciutto to render until it darkens and turns crispy like bacon. Tease all of the slices apart so that they don't stick together. In this case I actually had to peel some of the pieces apart by hand because they were so sticky. Transfer the crispy prosciutto to a side dish.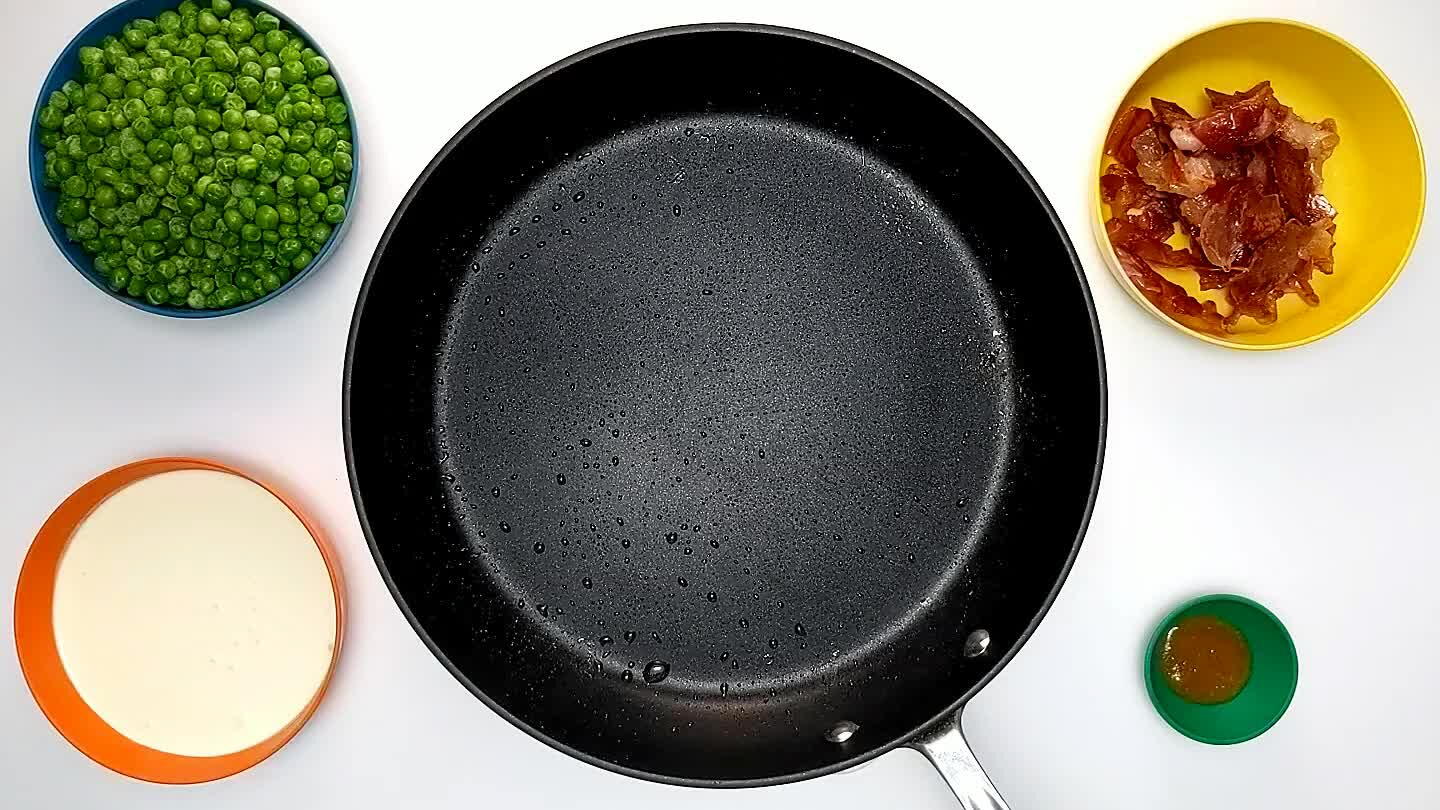 Add the cream to the same pan you used for the prosciutto. Turn up the heat to high.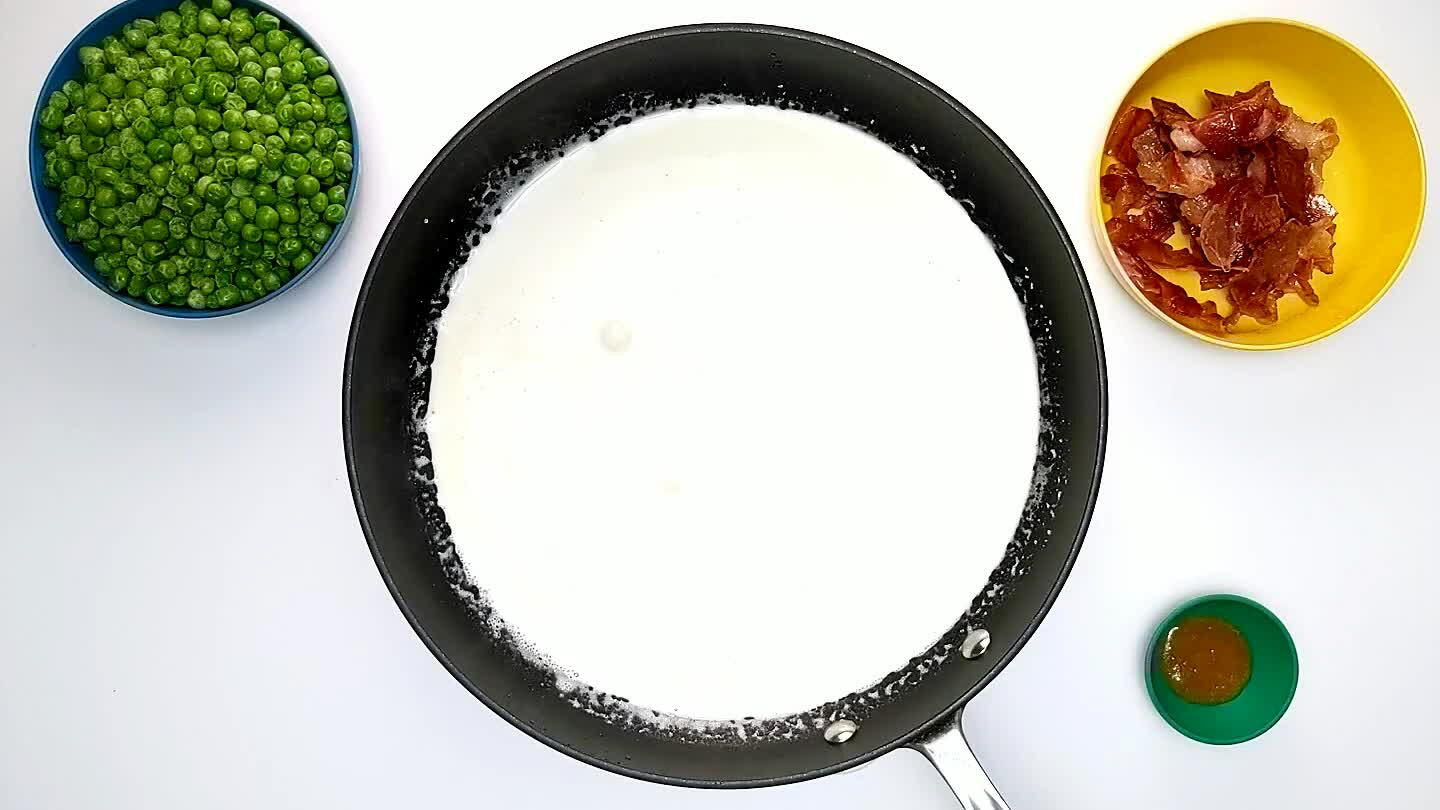 Stir in the chicken bouillon.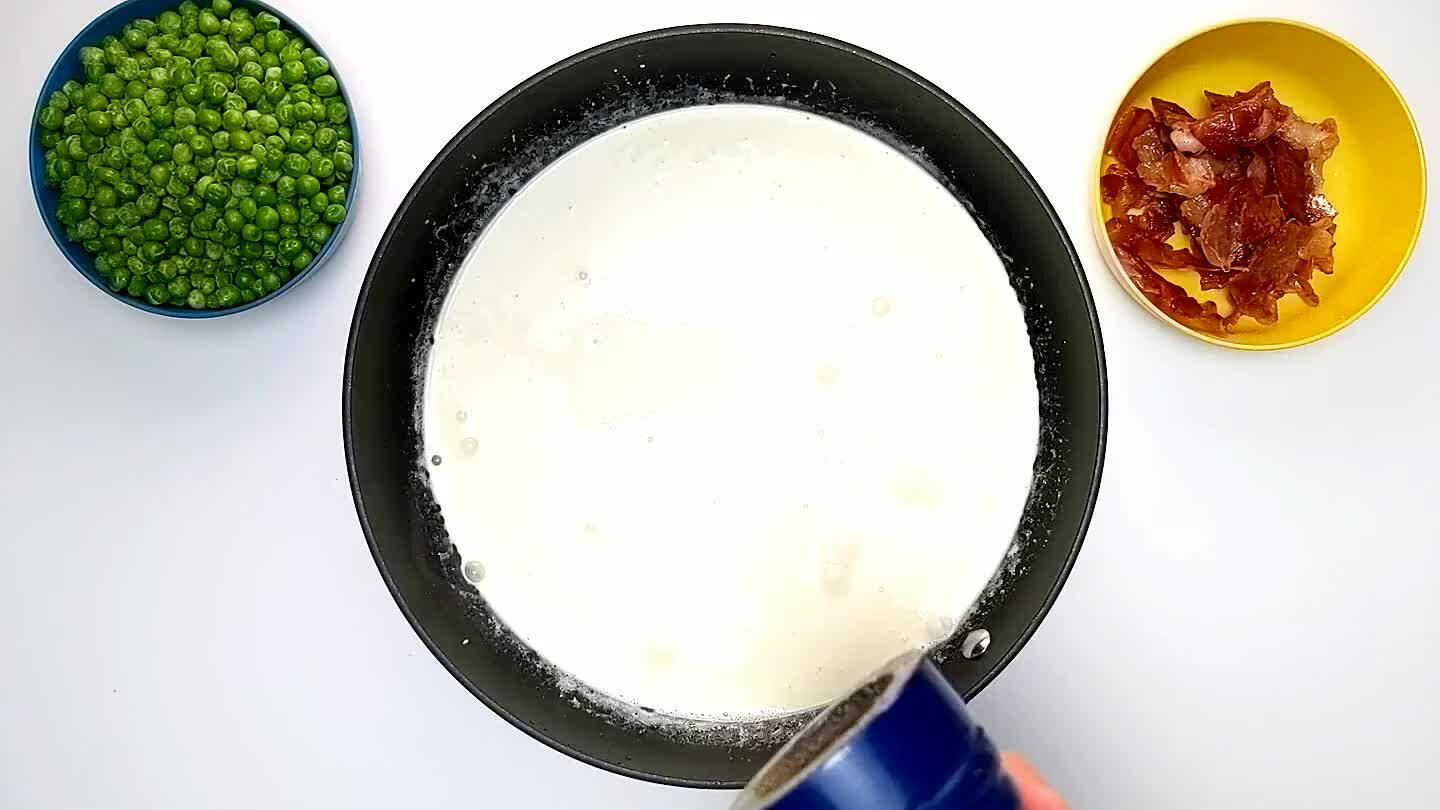 Add a few turns of black pepper.
When the cream comes to a simmer, add the frozen peas. Let it simmer until the peas have warmed through and the cream begins to thicken.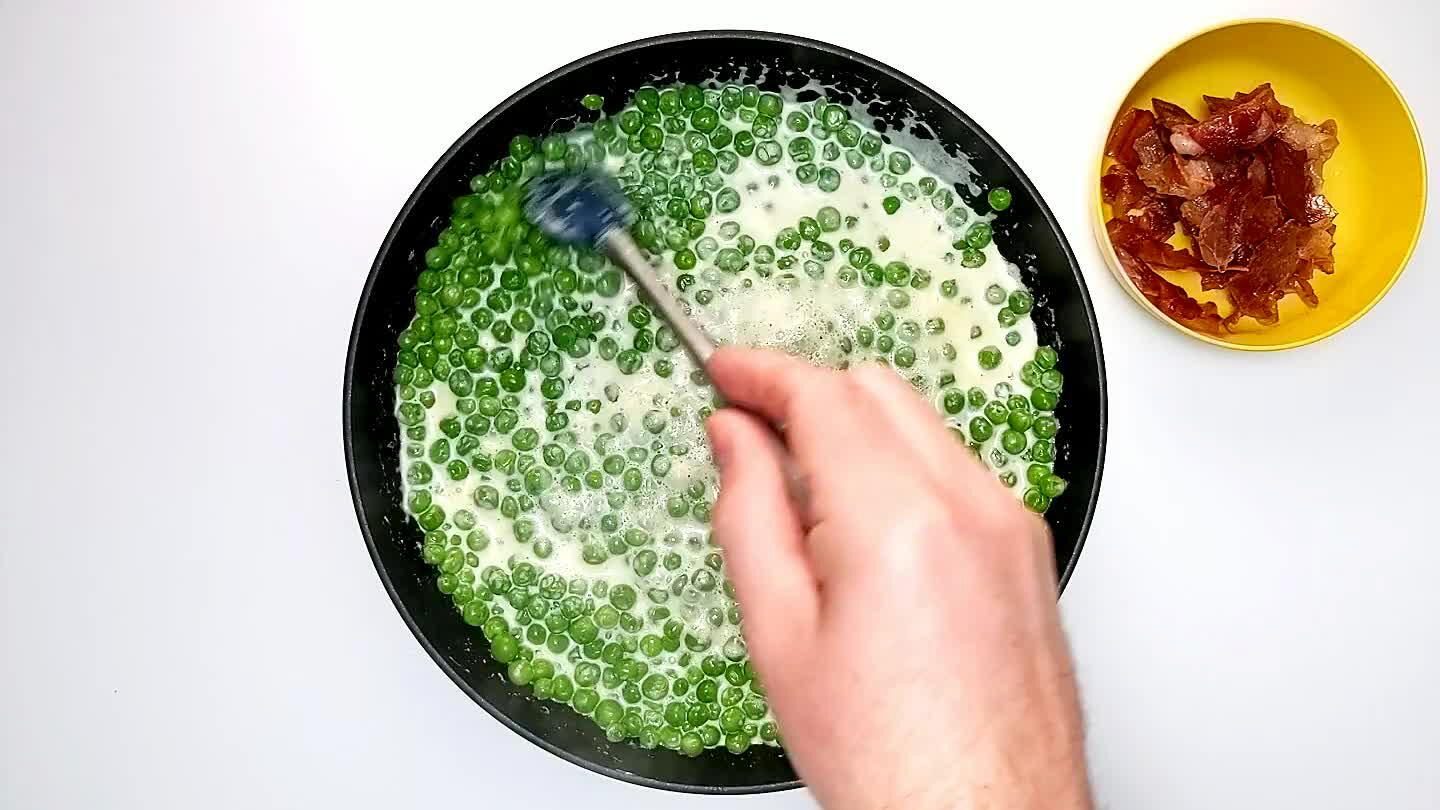 Stir in the crispy prosciutto.