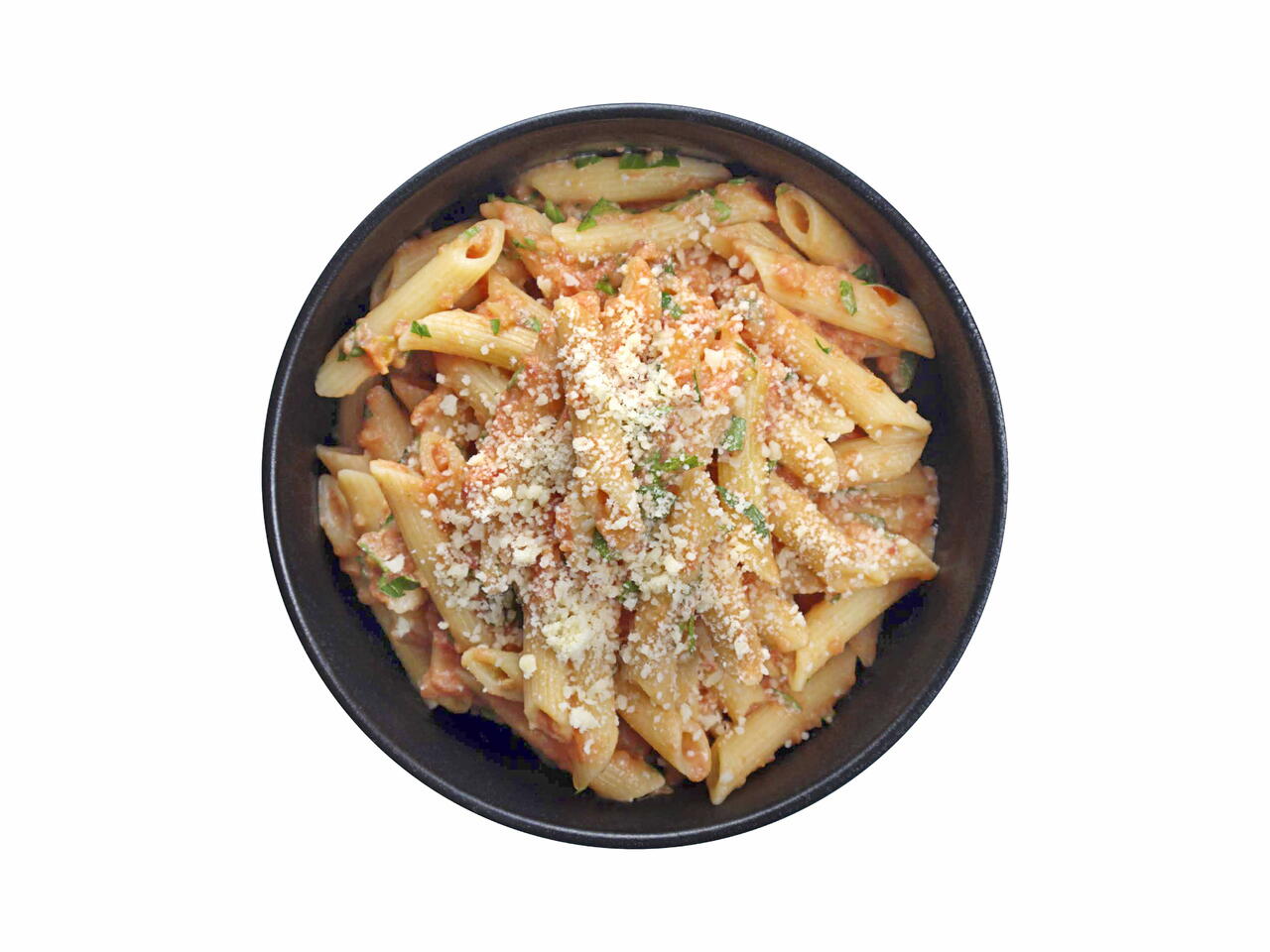 Recipe video made by Ryan
Published on 10/15/2019, viewed by 1573 , 1 Comments
8 portions
25m
Penne Alla Vodka, but without the vodka.
What you will need
1 lb Penne
1 Shallot
28 oz. Whole Peeled Tomatoes
1/3 cup Cream
1 tsp Chili Flakes
1/2 cup Grated Parmesan
1/2 bunch Italian Parsley
(Nutritional facts 301 calories, 9.57 g fat, 48.71 g carbohydrates, 5.31 g protein, 6 mg cholesterol, 322 mg sodium)
How to cook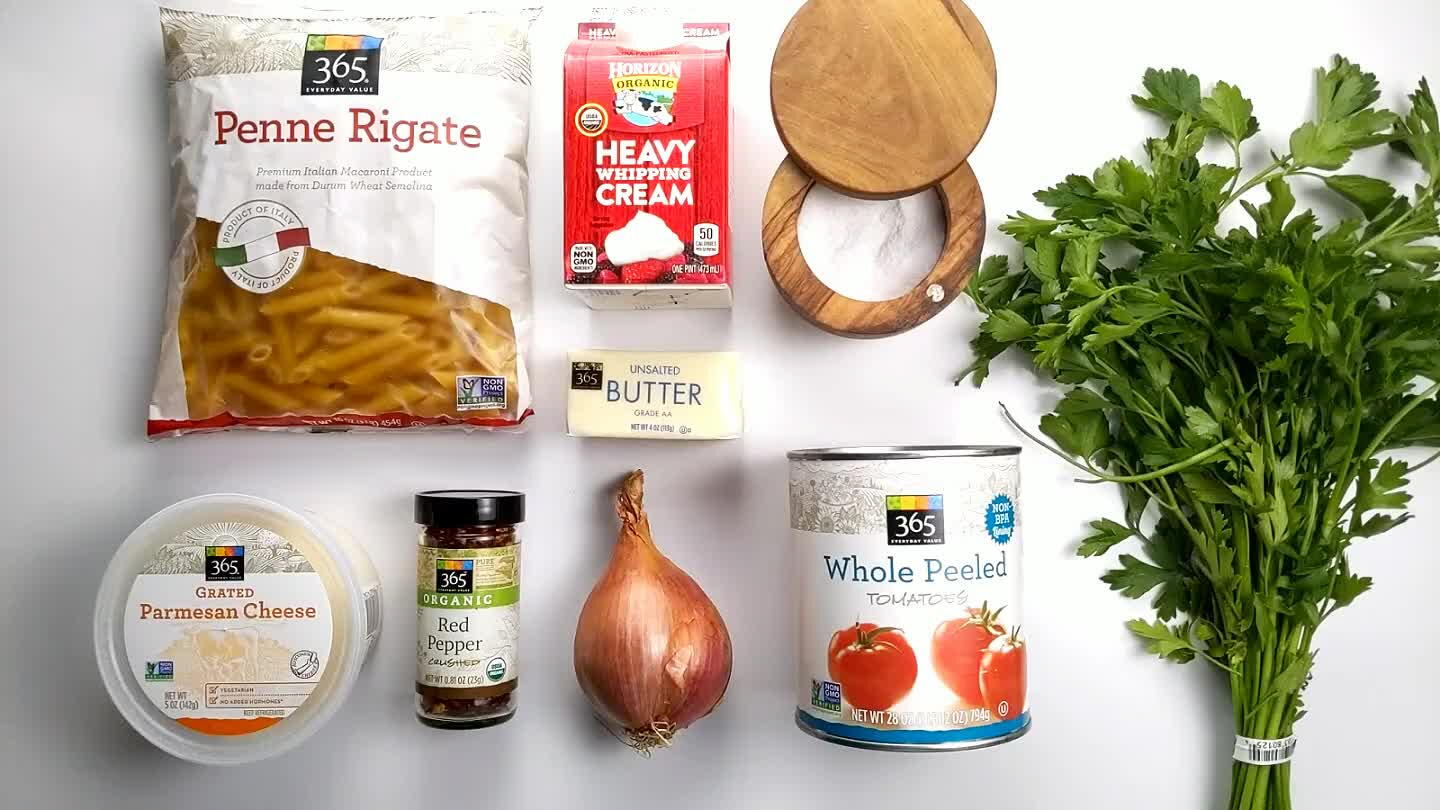 Gather the ingredients.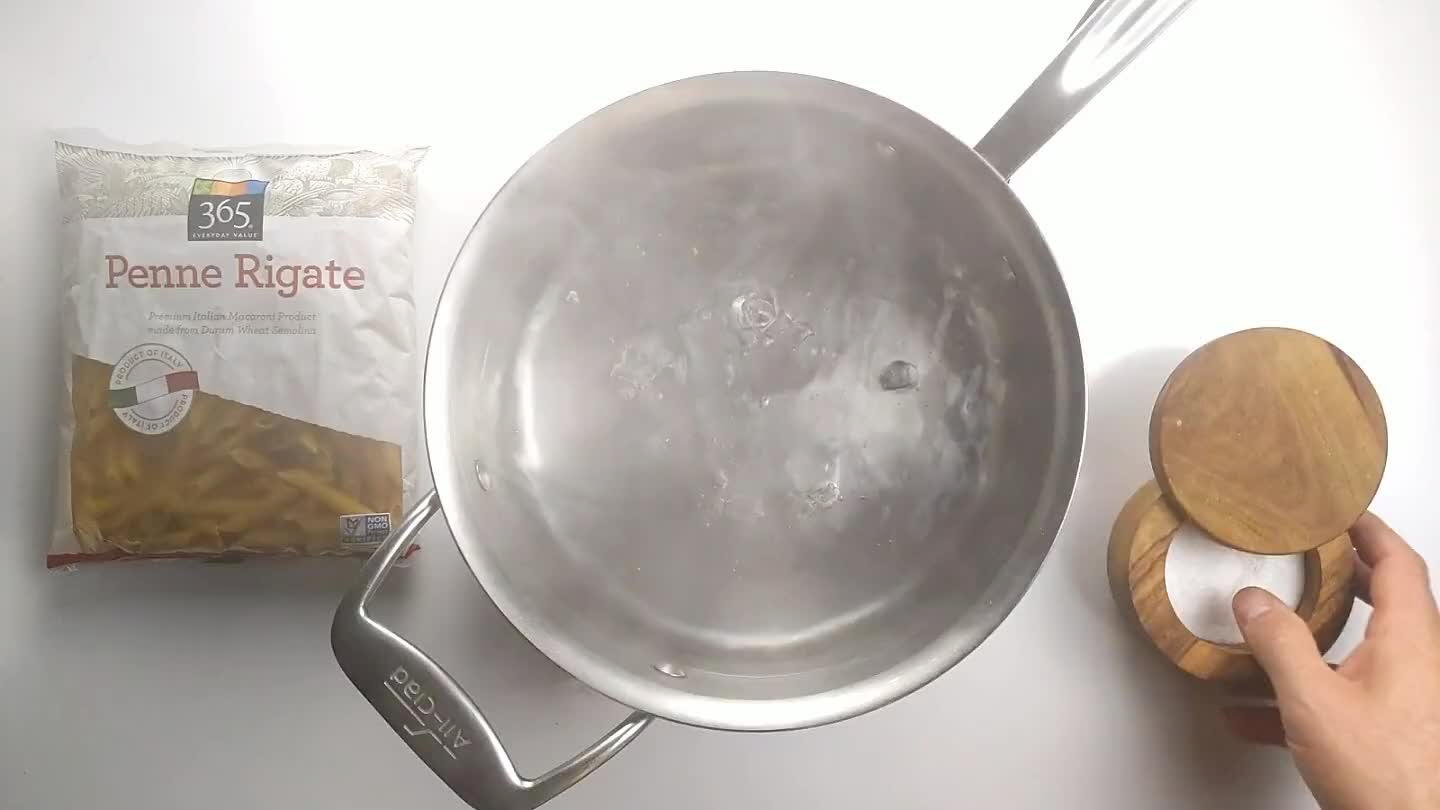 Cook the penne in salted boiling water. Strain when tender.
Slice off the stem tip of the shallot and then halve the shallot through the cut face and the root tip at its widest diameter.
Slice a hatch pattern into the cut face of the shallot by slicing towards the still-connected root tip with the knife first parallel, then perpendicular to the cutting board. Then, with your knife parallel to the root tip, slice finely to mince.
Pick the parsley. Group the leaves and chop roughly.
Melt butter in a large pan over medium heat.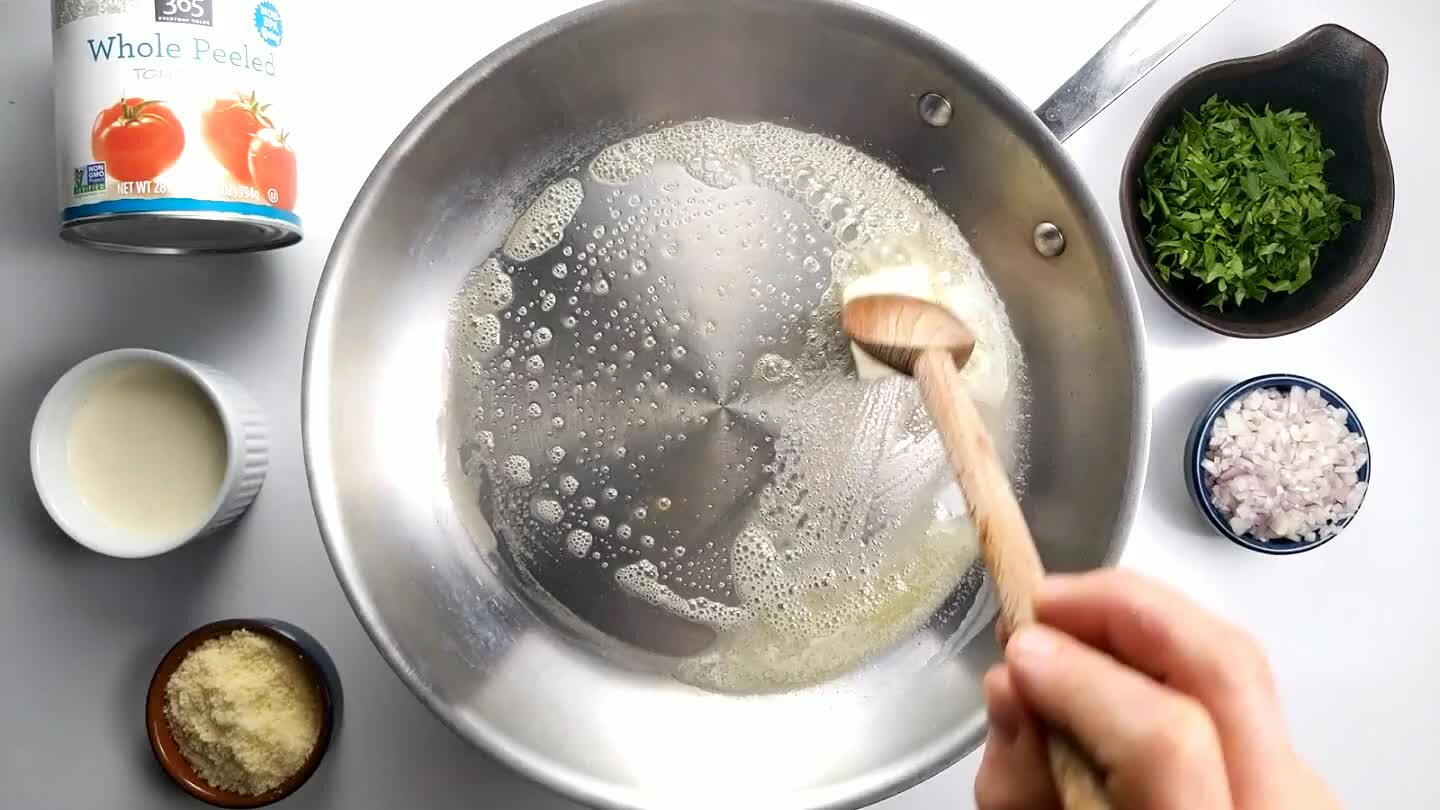 When the butter is hot enough that it begins to bubble, add the minced shallot. Stir the shallot into the butter and cook briefly, just until the shallot begins to soften.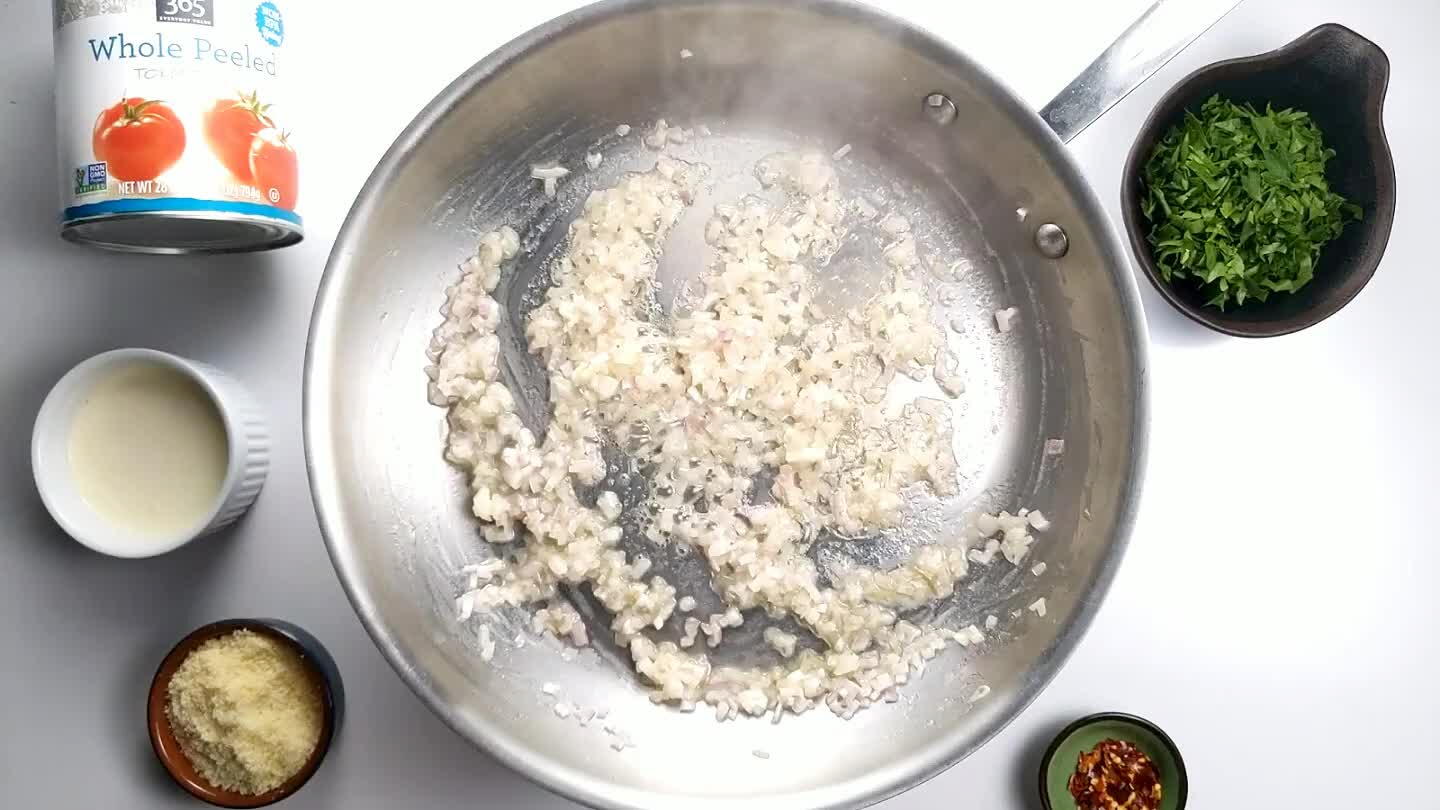 Add the chili flake and stir it in with the butter and shallot. Give it about a minute to toast in the butter.
Add the canned whole tomatoes. Stir and bring to a simmer. Hold the sauce at a simmer for about 15 minutes.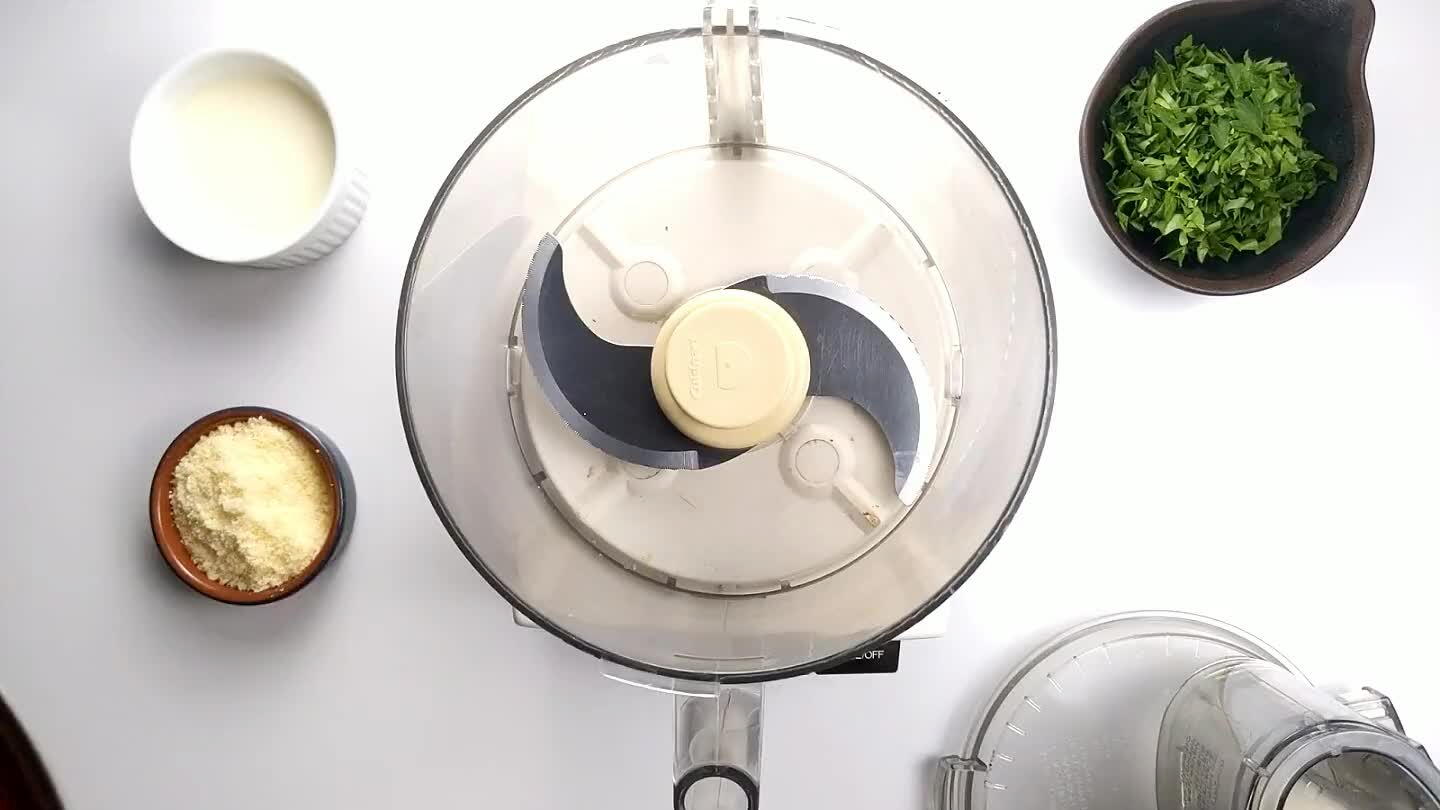 After simmering, transfer the sauce to a large blender or food processor. Use caution. Blending hot ingredients can create enough pressure to blow the top off of a blender. Hold the lid down with a kitchen towel to catch any leaks. Blend until smooth.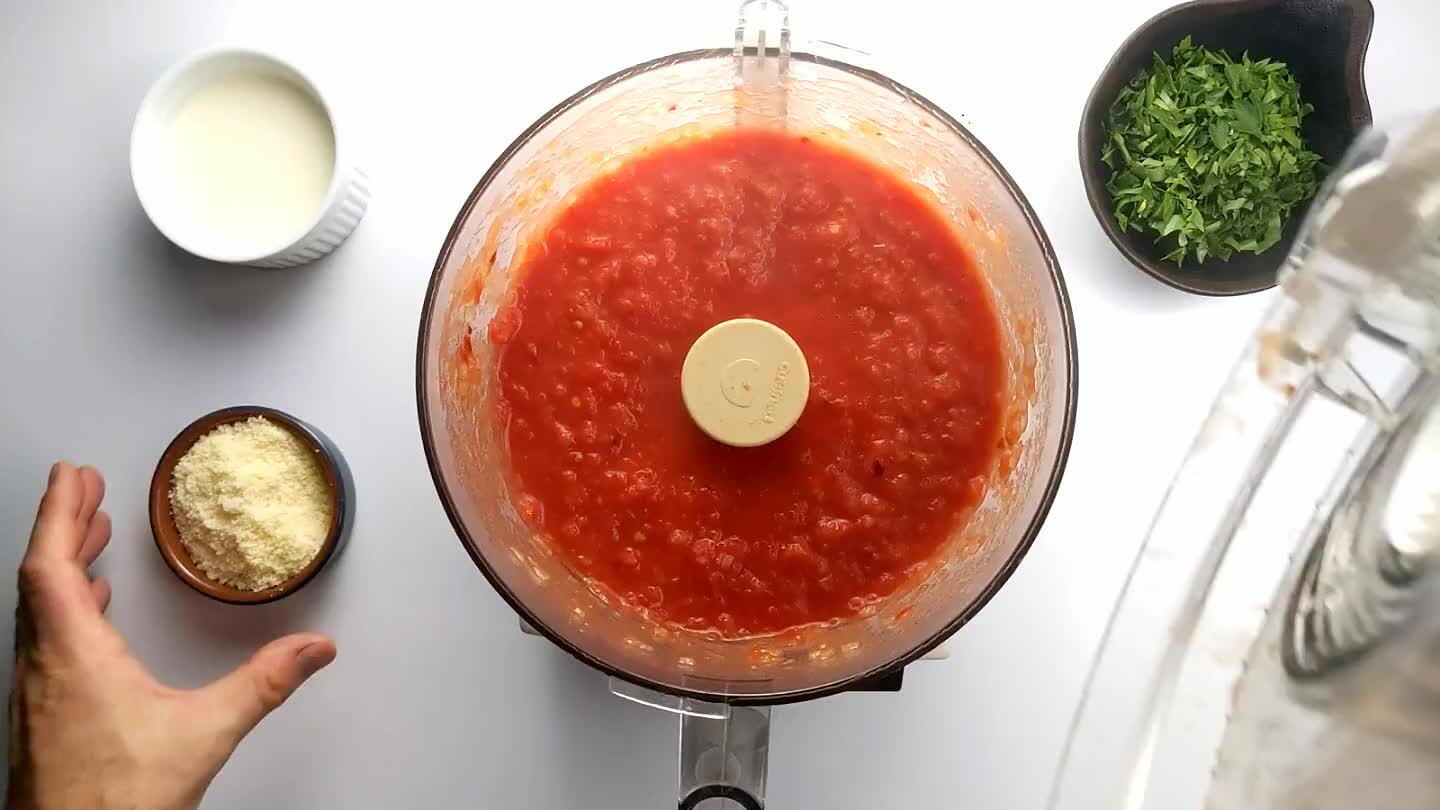 Add the parmesan and pulse several times to incorporate.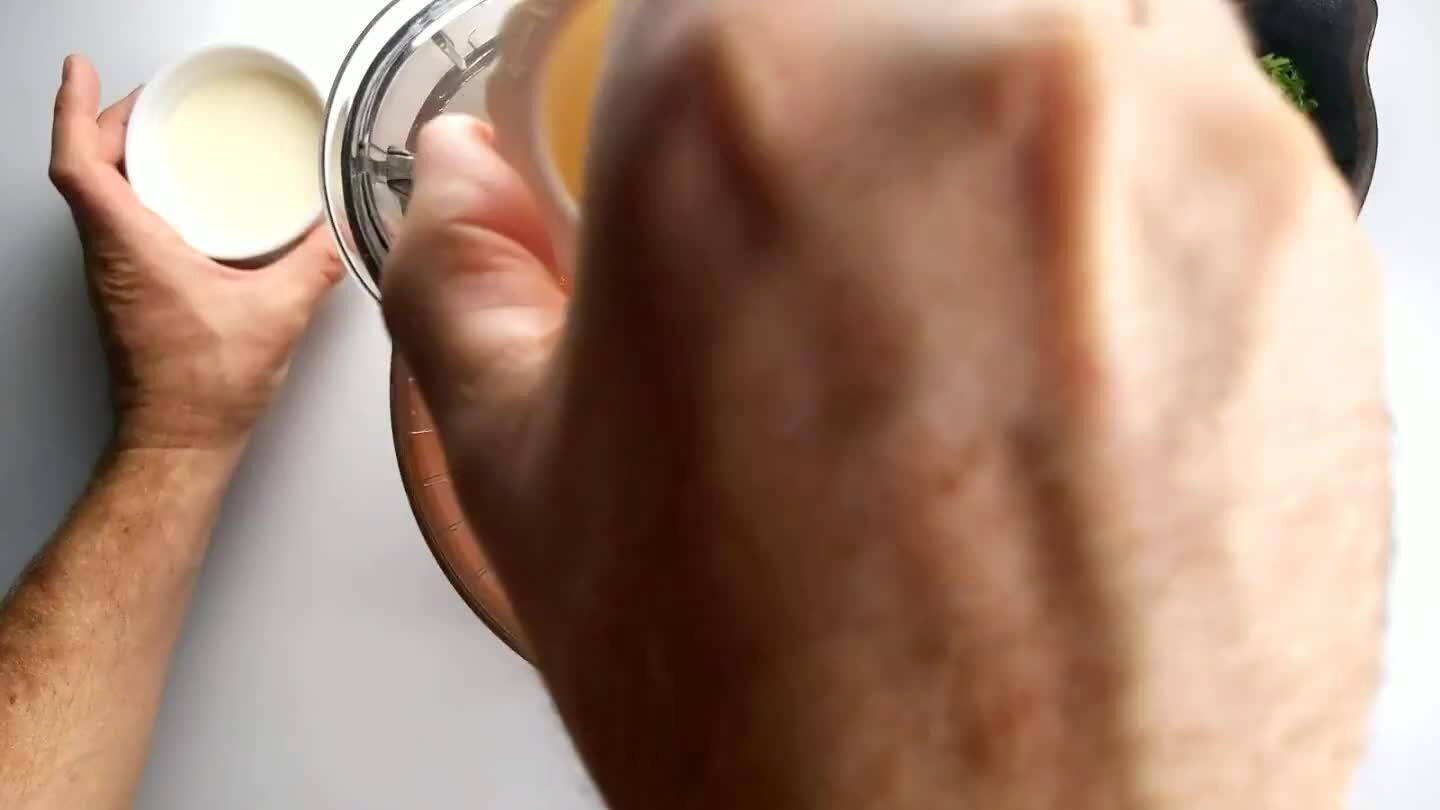 Similarly, add the cream and pulse to blend.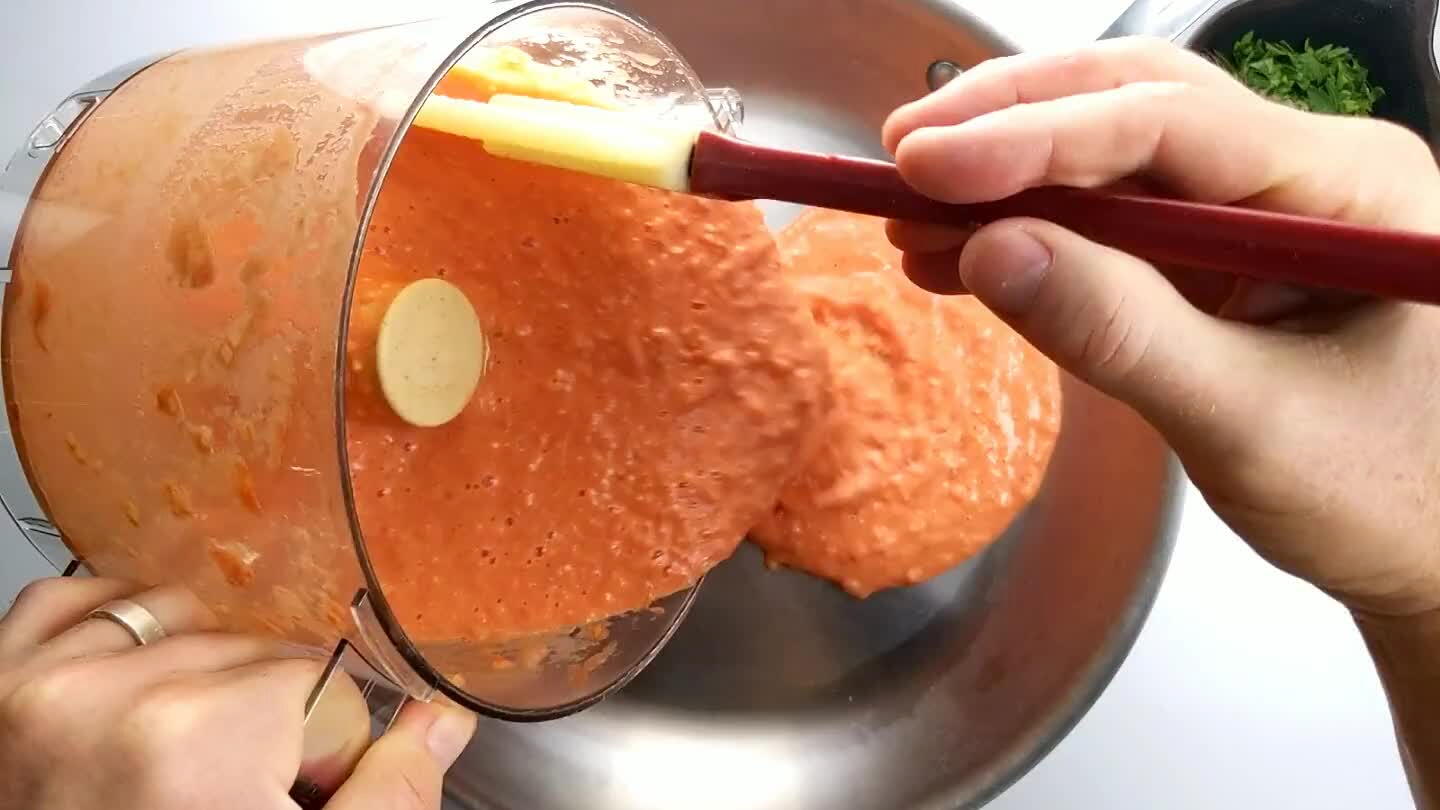 Pour the resulting creamy tomato sauce back into the sautè pan and return to a gentle simmer.
Add the cooked Penne and fold it into the sauce.
Add the chopped parsley. Toss to mix.
Season as needed with salt.
Comments