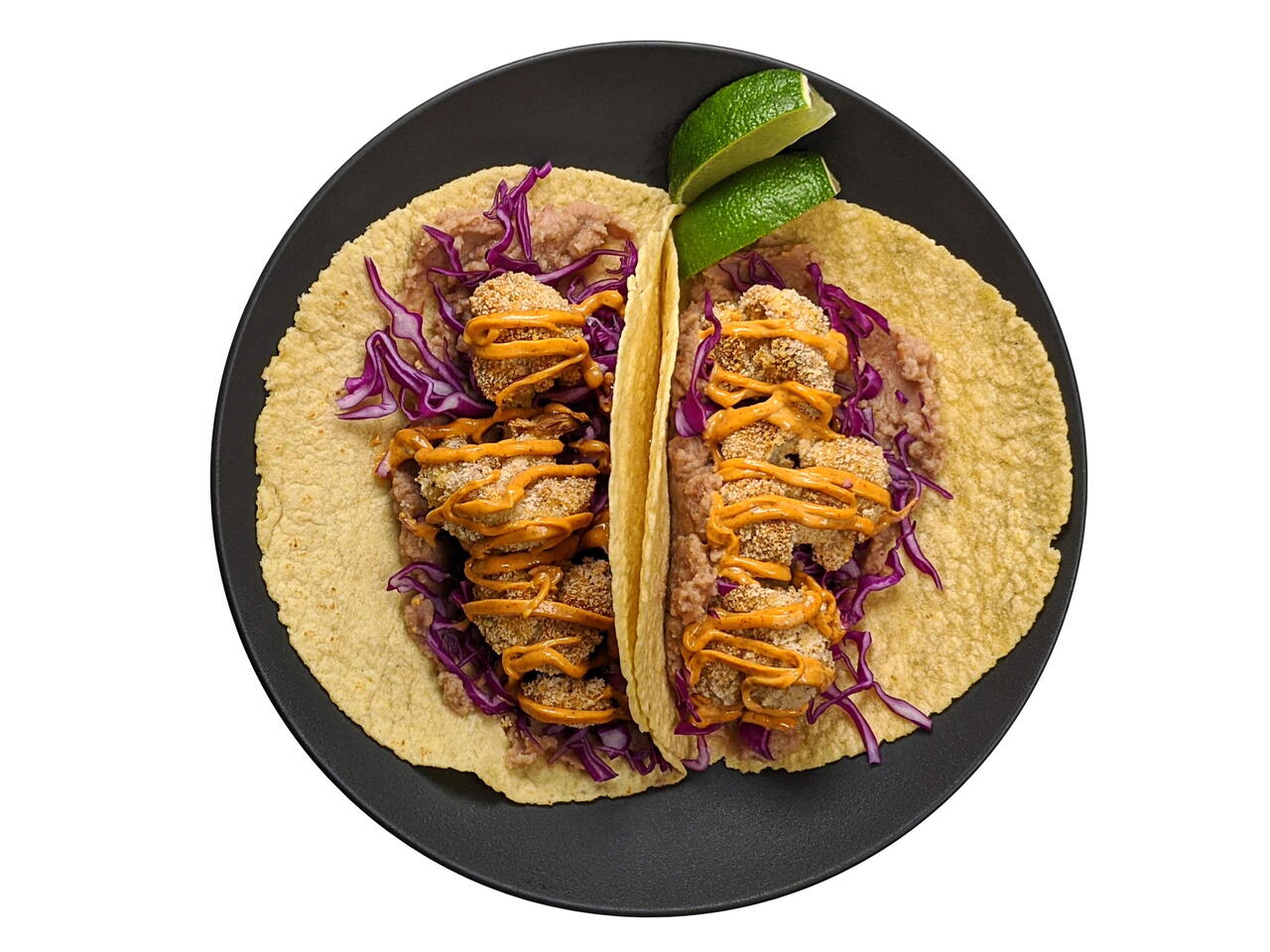 6 portions
50m
This crispy breaded cauliflower is great on its own with your favorite dipping sauce. I loved it on these vegetarian tacos with a little chipotle mayo.
What you will need
15 oz can Refried Beans
1/4 head Red Cabbage
1 Lime
6 (10.5 Ounces) Flour or Corn Tortillas
BAKED BREADED CAULIFLOWER
1 head Cauliflower
1 cup Plain Breadcrumbs
1 Tbsp Dried Oregano
3 Eggs
1 tsp Paprika
1 tsp Salt
1 tsp Black Pepper
Chipotle Mayonnaise
(Nutritional facts 189 calories, 9.46 g fat, 19.09 g carbohydrates, 7.08 g protein, 217 mg cholesterol, 380 mg sodium)
How to cook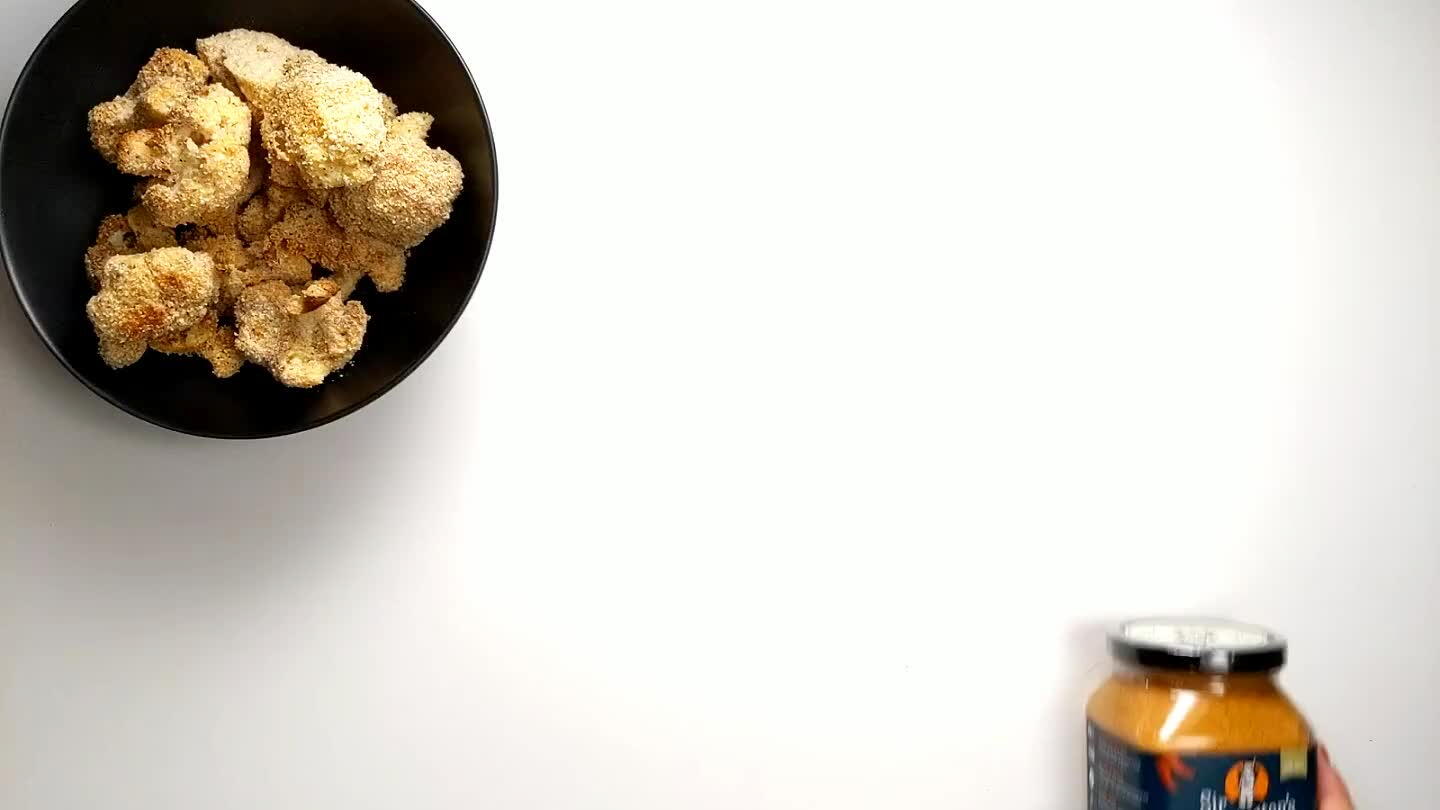 Gather and portion ingredients. See recipe for Crispy Baked Cauliflower.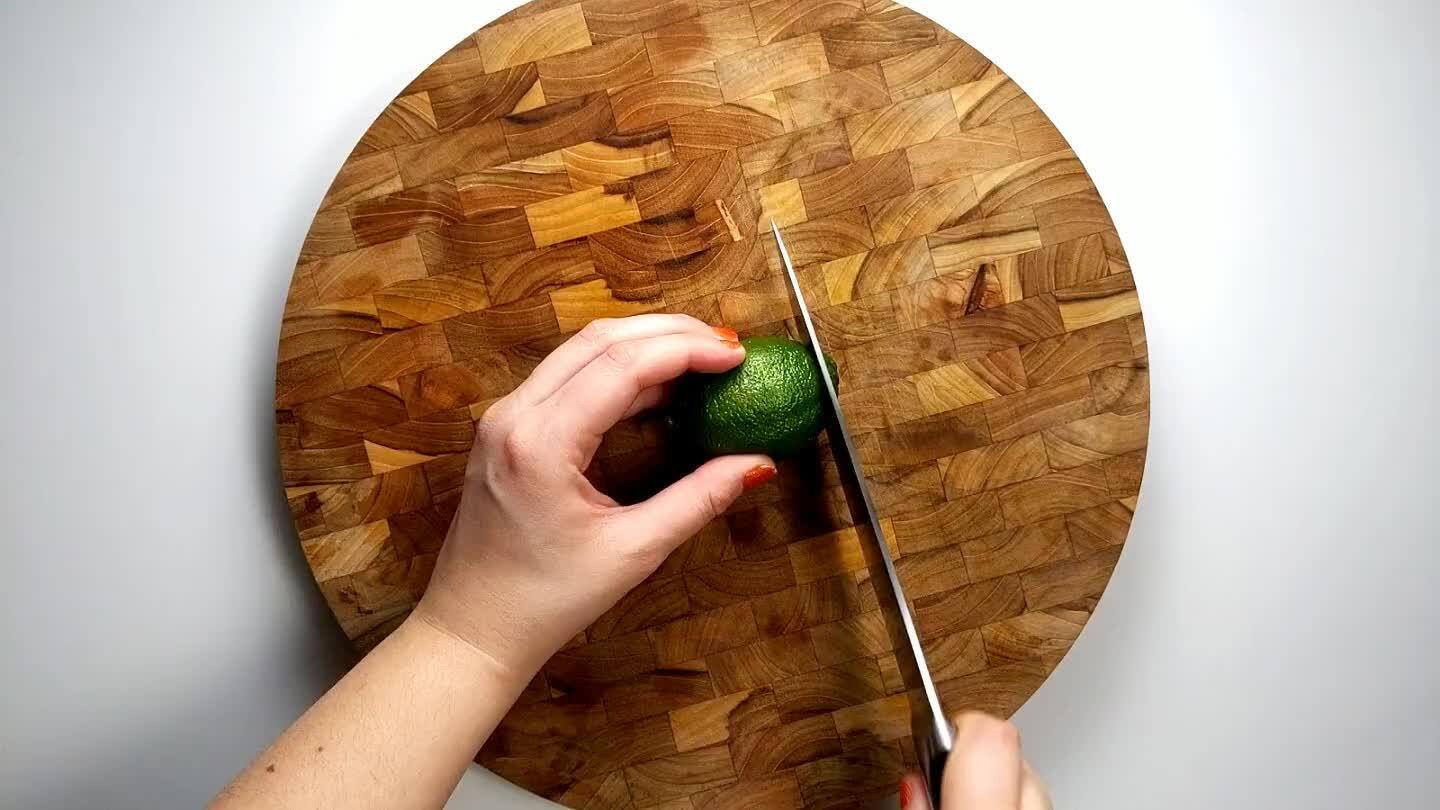 Cut the ends off of the lime and cut in half, slice into 8 wedges.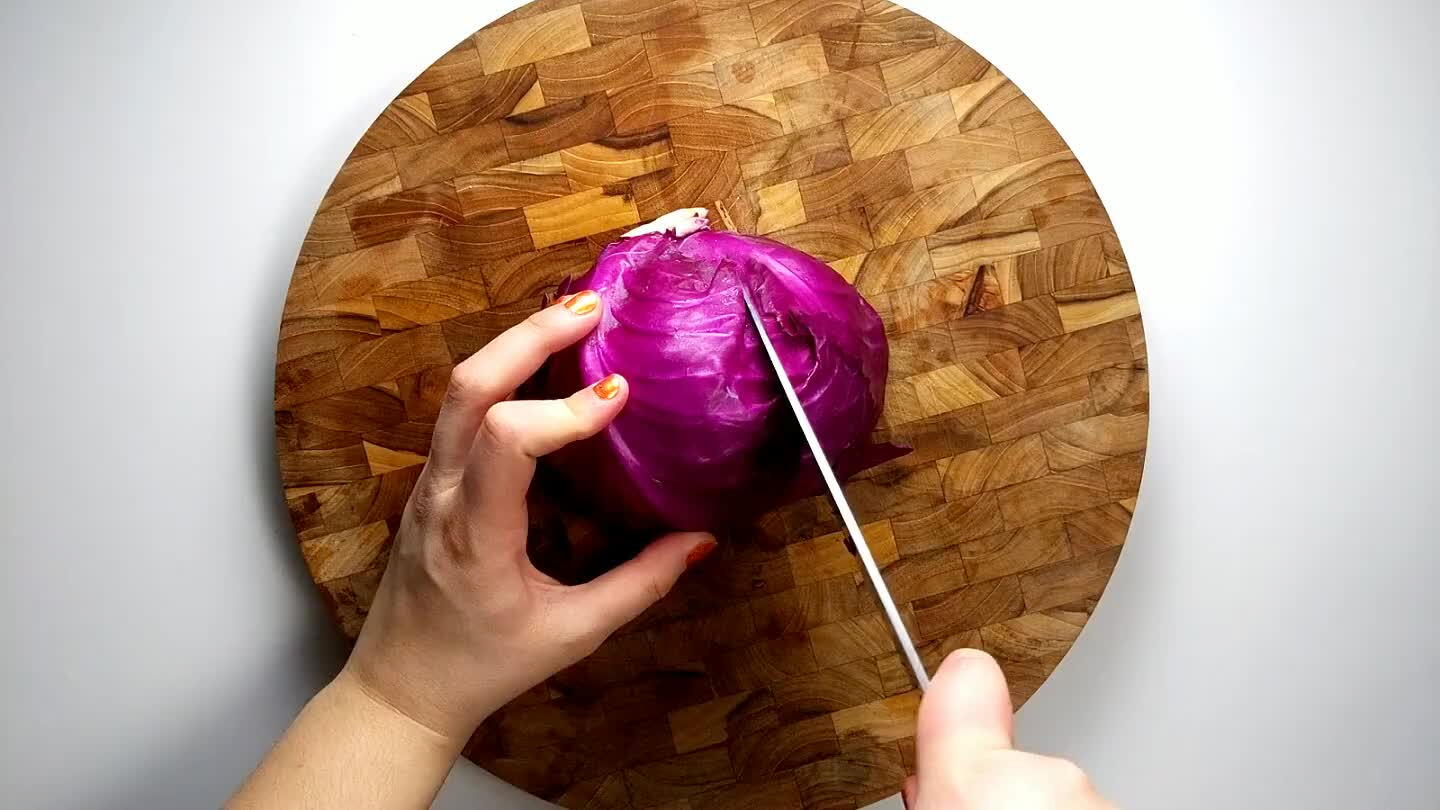 Cut the cabbage in half and then cut 3 times in towards the root and slice into super thin strips.
Top the tortilla with the warmed refried beans, shredded cabbage and crispy cauliflower.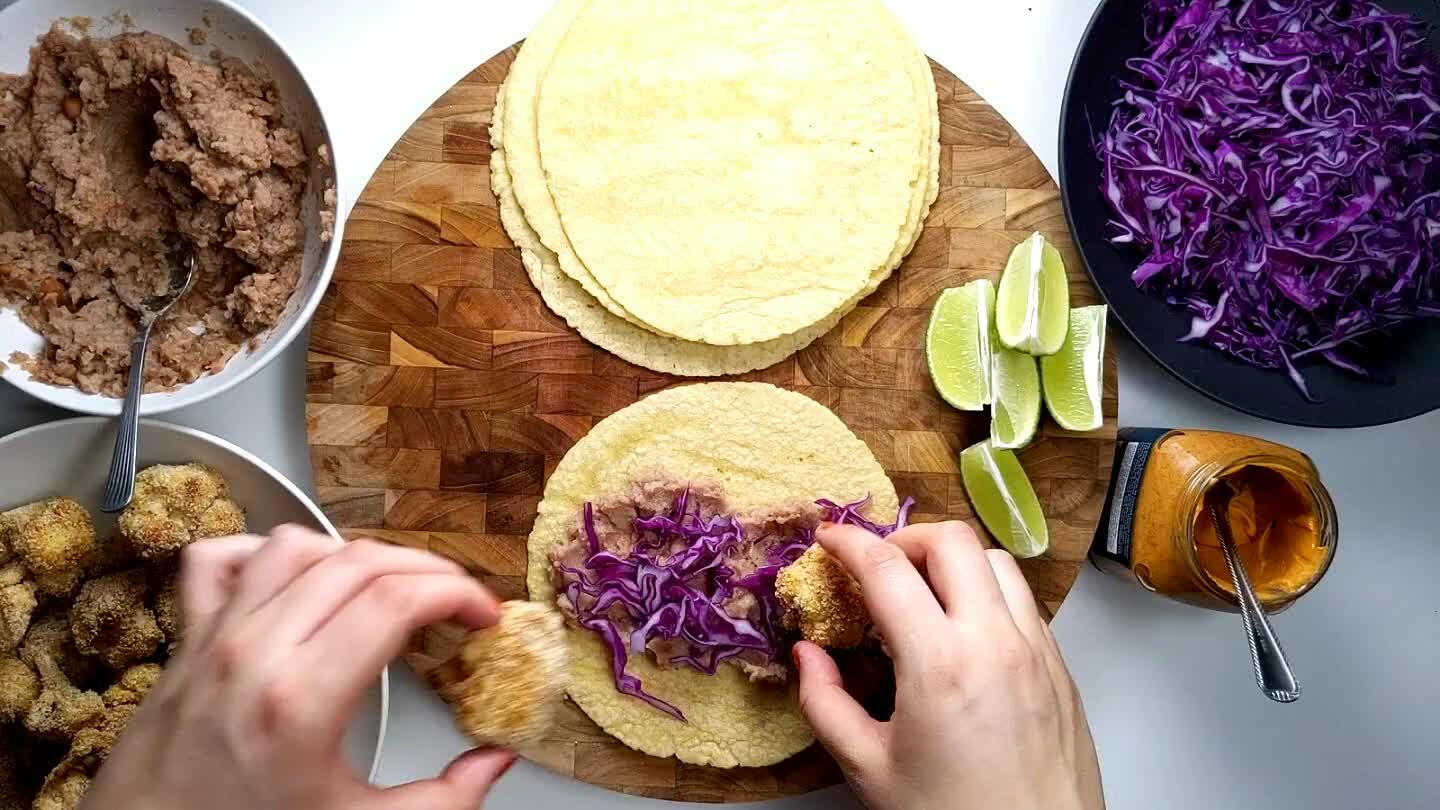 Add crispy cauliflower, chipotle mayo, and squeeze lime over the top.