Cumin Beef Zucchini Noodles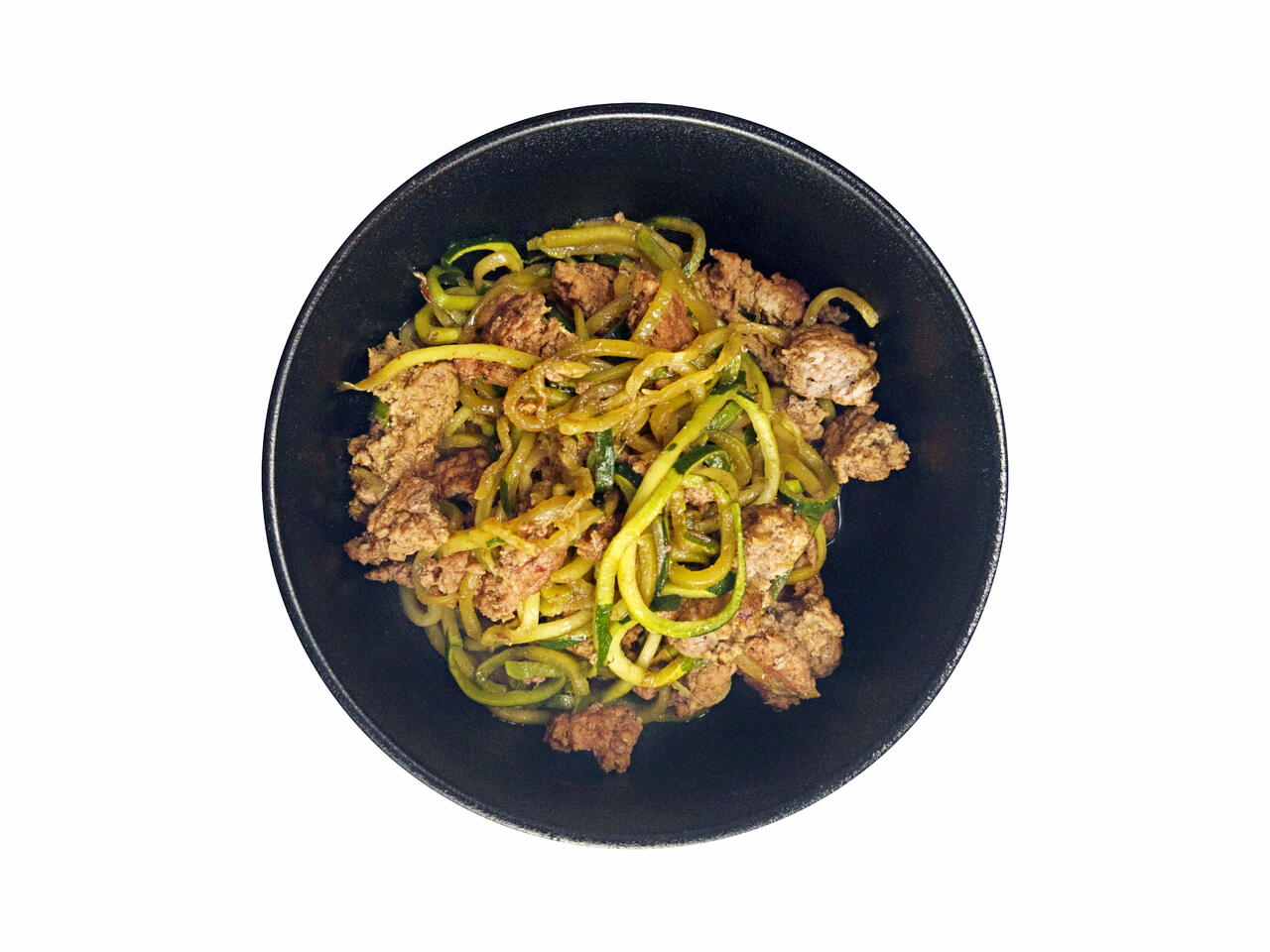 What you will need
1 Tbsp Toasted Sesame Oil
1 lb Ground pork
1 Tbsp Chili Oil
1 tsp Cumin
1/2 tsp Cinnamon
10 oz. Zucchini Noodles
1 Tbsp Soy Sauce
(Nutritional facts 276 calories, 15.59 g fat, 19.22 g carbohydrates, 16.21 g protein, 34 mg cholesterol, 282 mg sodium)
How to cook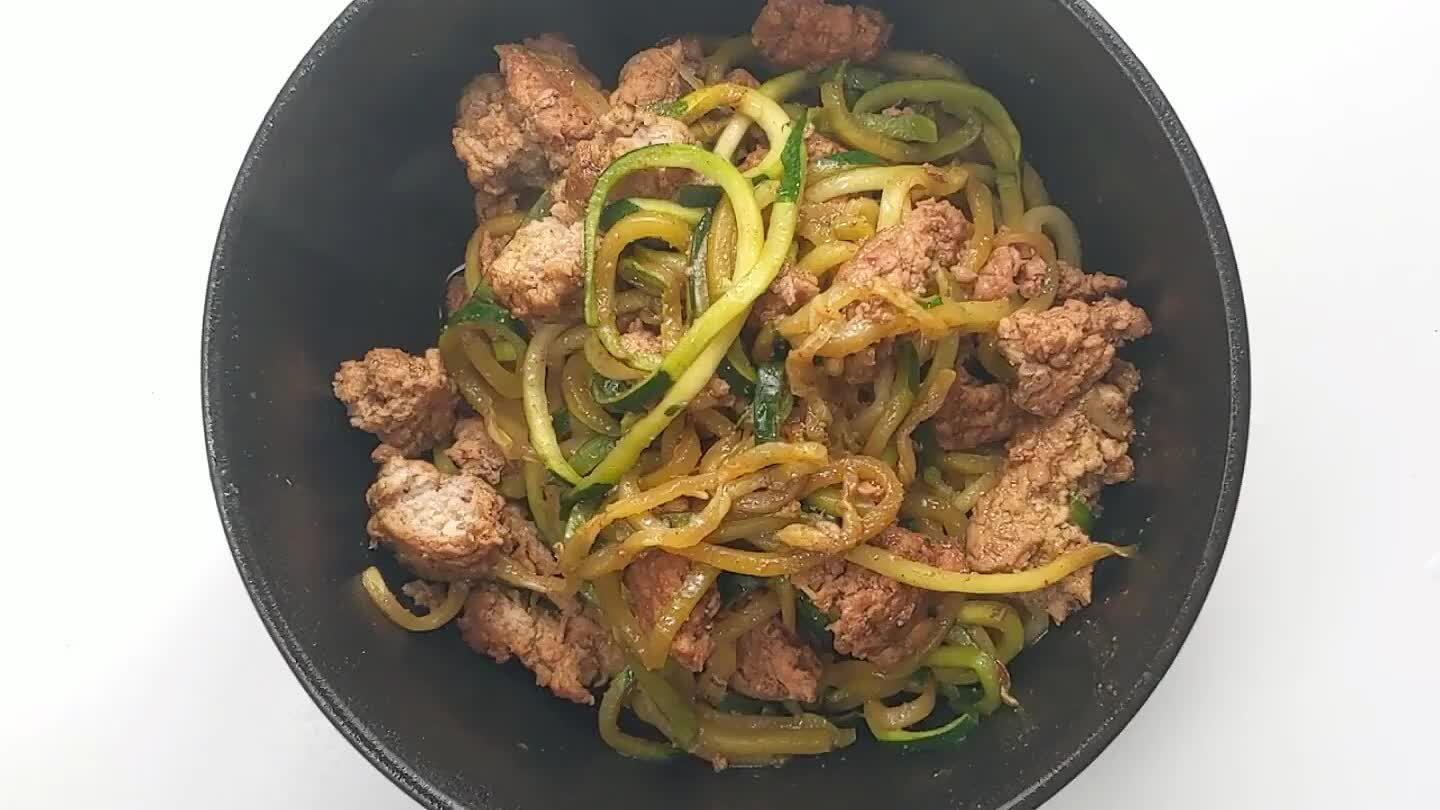 Gather ingredients.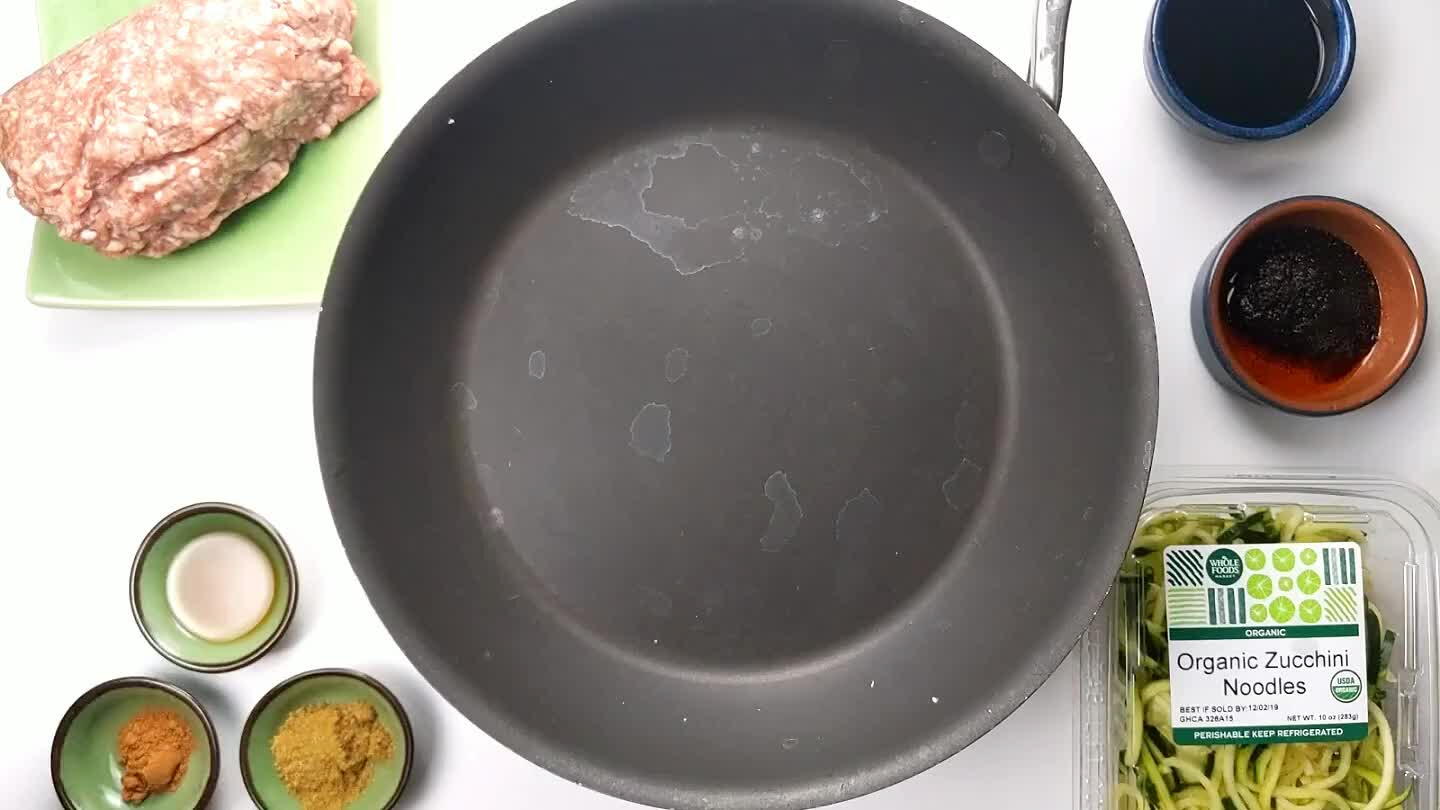 Heat the sesame oil in nonstick pan over medium-high heat.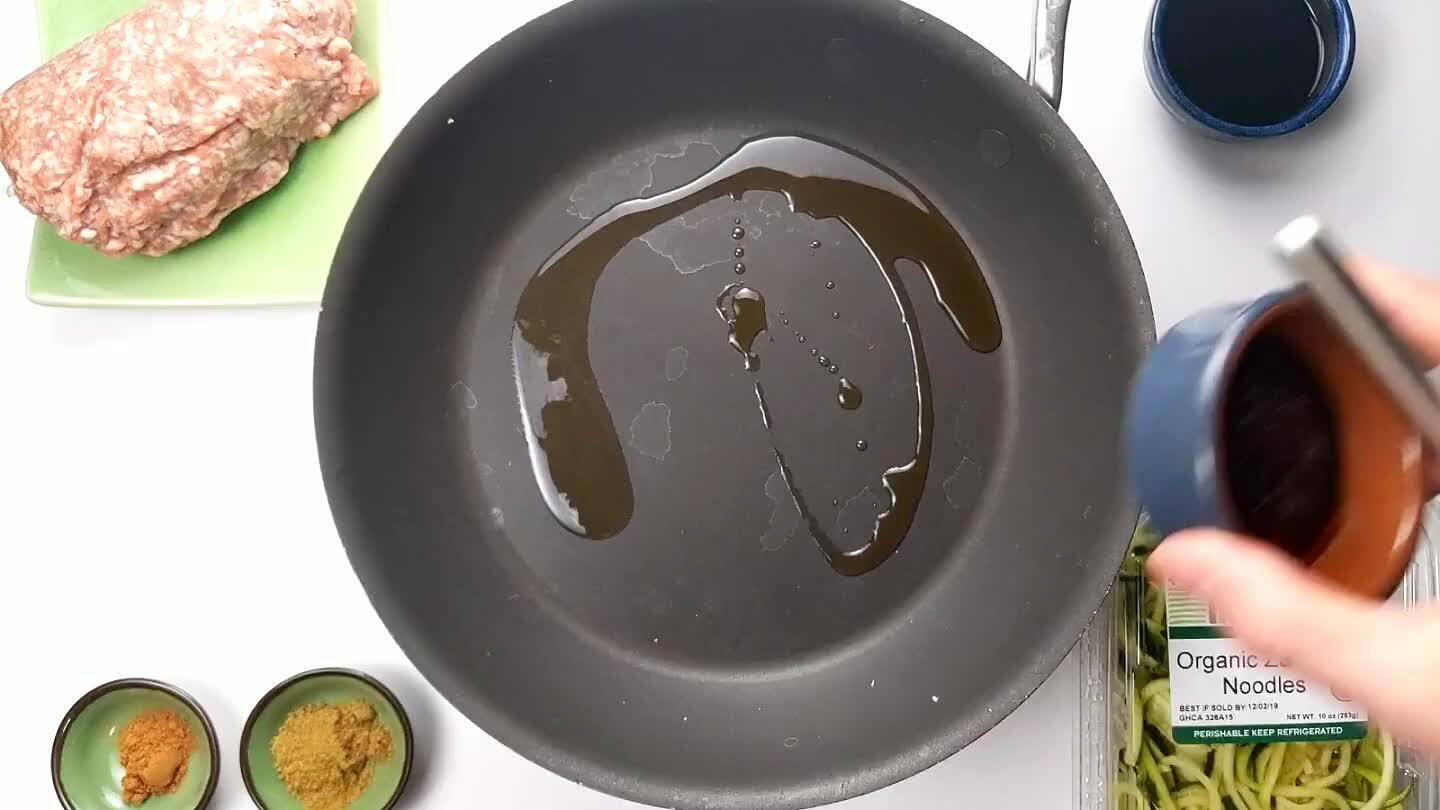 Add the chili oil.
When the pan is hot, the chili oil should bubble. This means it's time to add the pork. Cook until browned.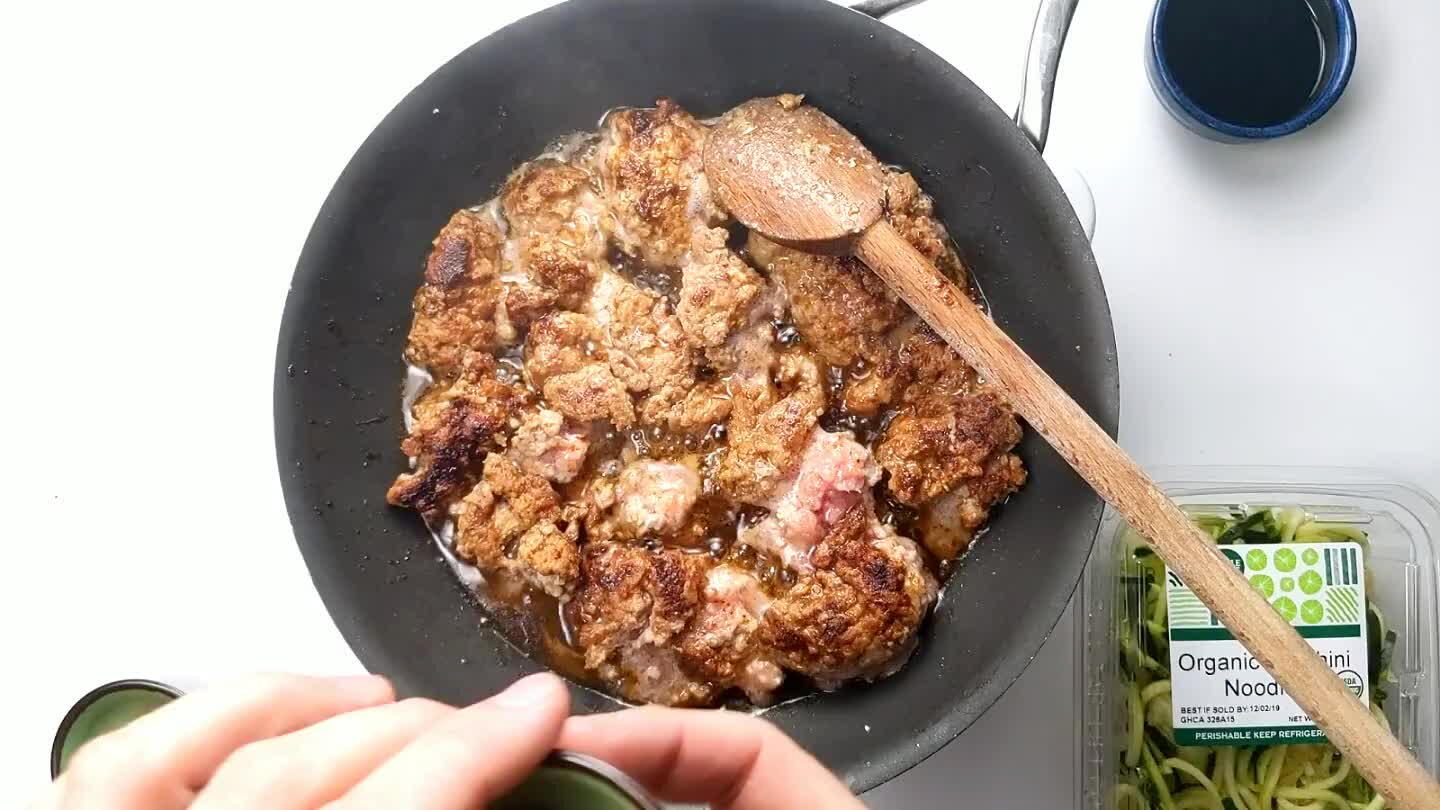 Add the cumin.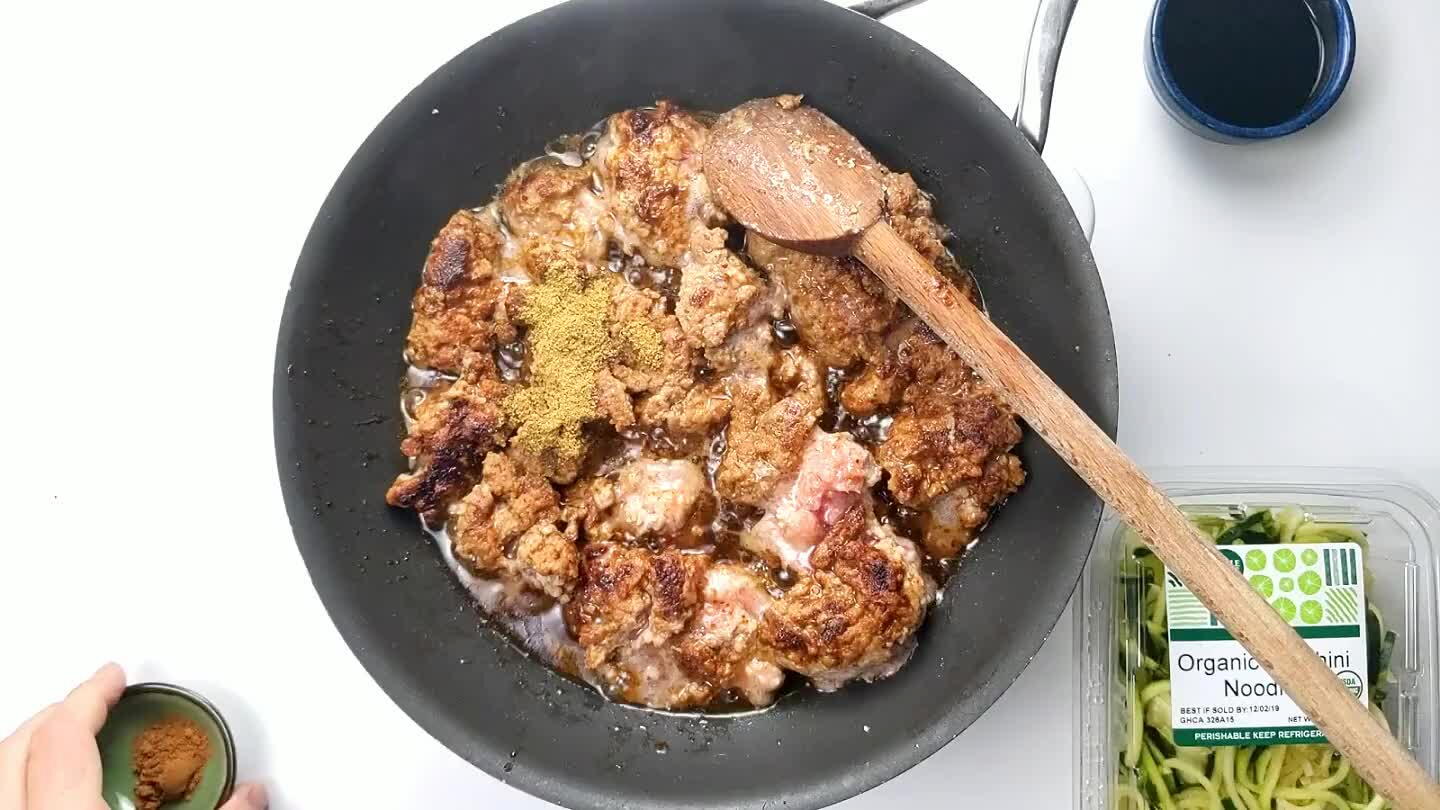 Add the cinnamon. Stir it up.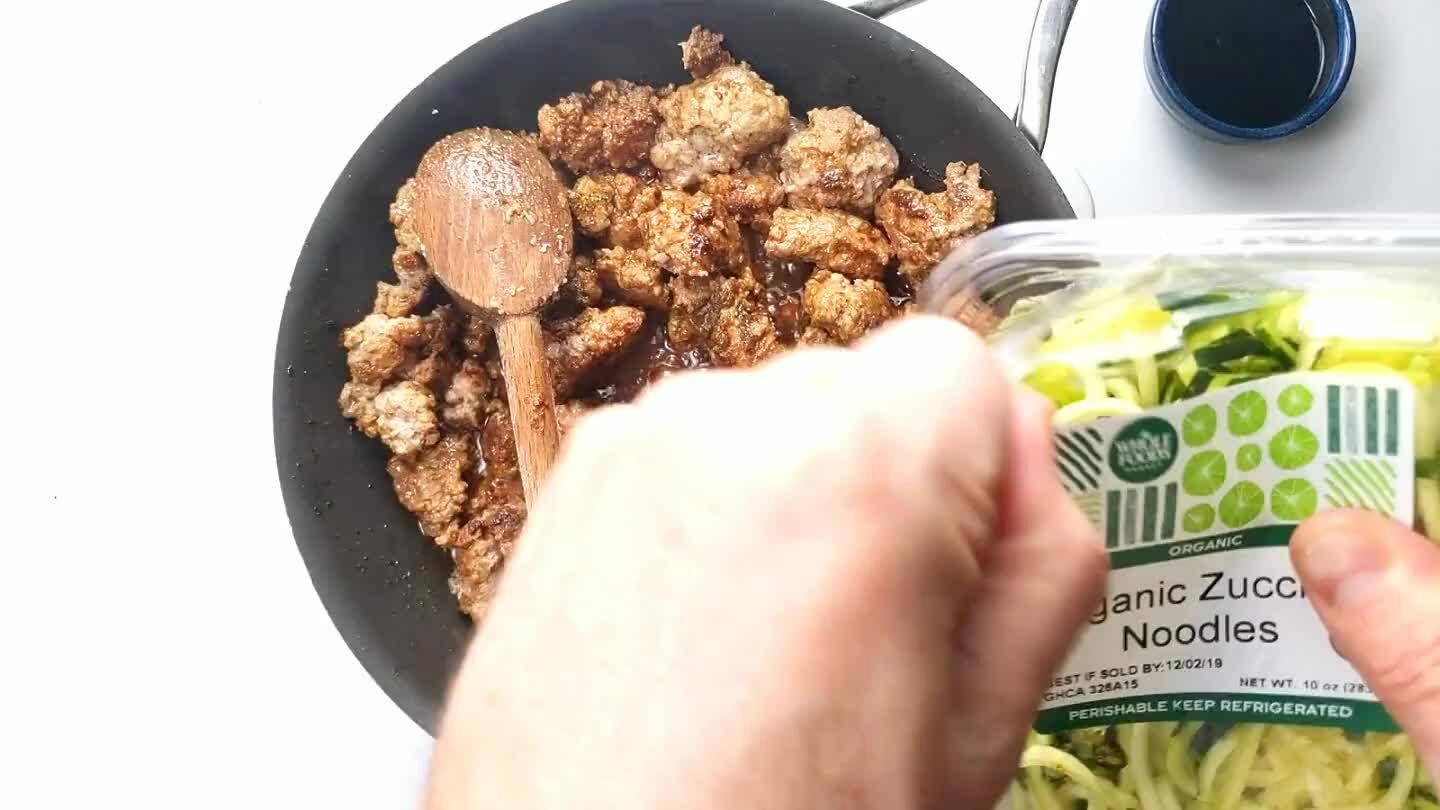 Toss in the zoodles. Stir and toast for a few minutes to warm them through.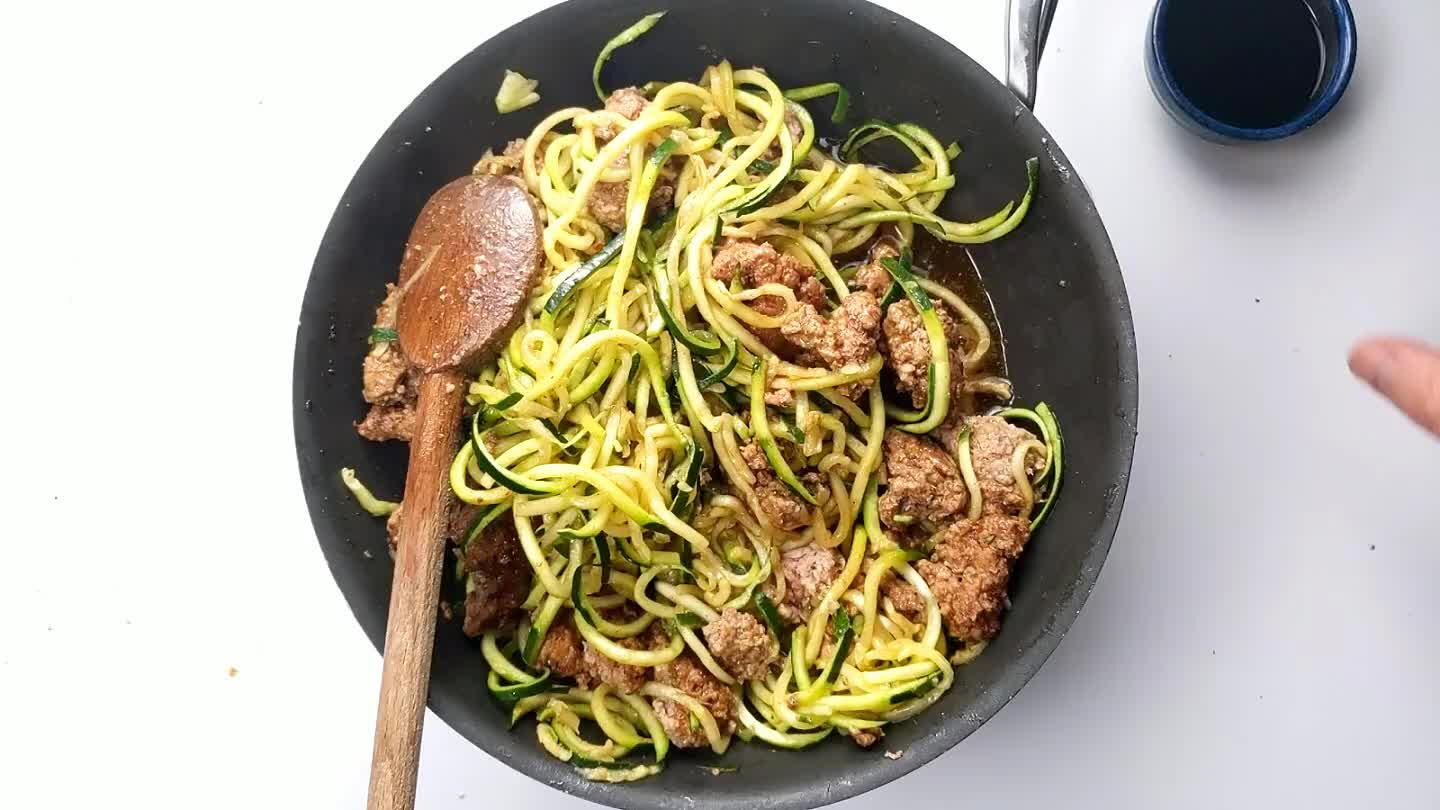 Stir in the soy sauce. Adjust the seasoning as needed.