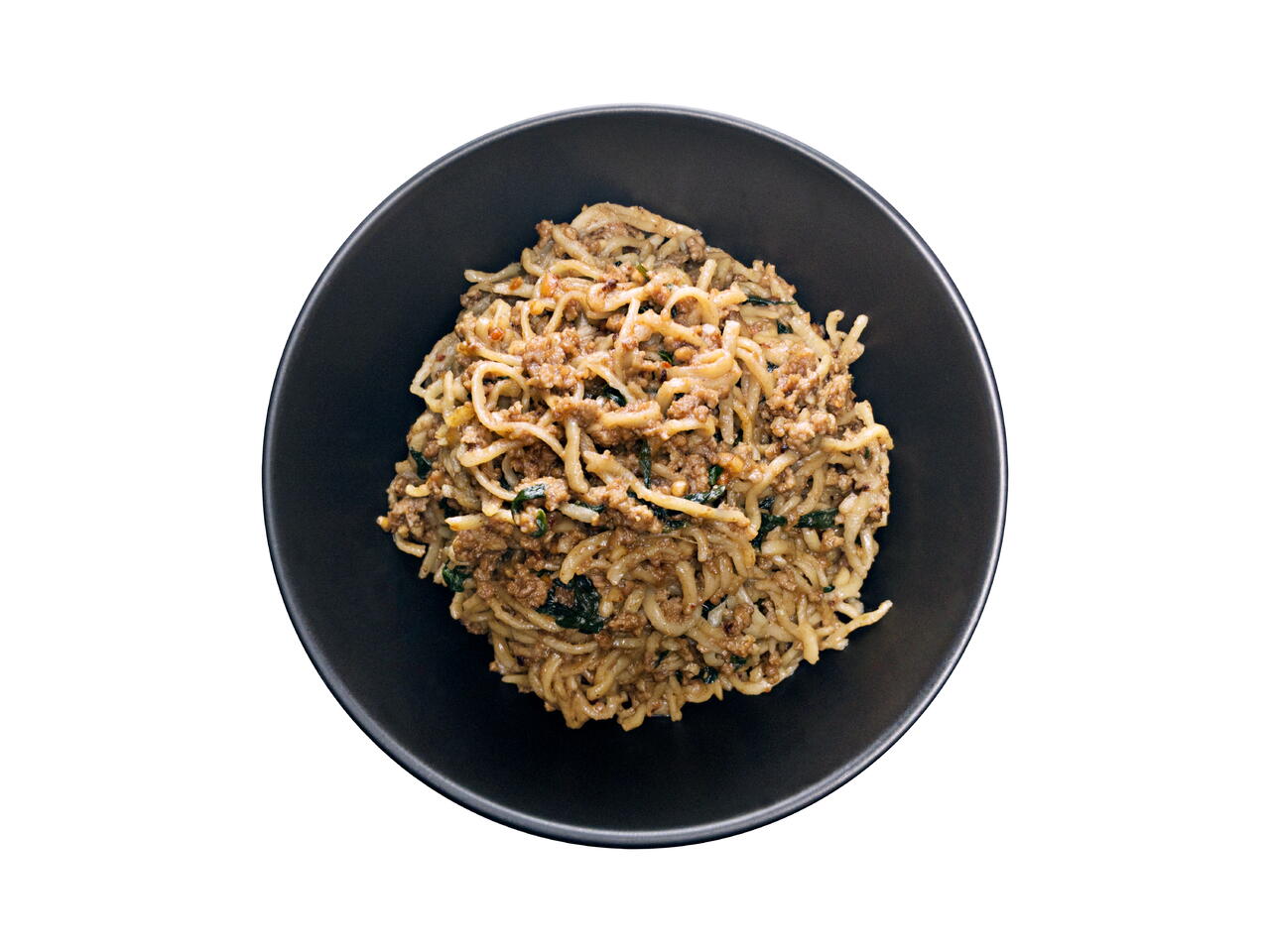 4 portions
20m
Absolutely one of my favorite dishes. Unfortunately, you can't find good Chinese food or ingredients just anywhere. I've made some adjustments here to make for a dish that satisfies my Dan Dan expectations using only ingredients you can easily find in your typical local grocery store.
What you will need
1 lb Ramen Noodles
4 cloves Garlic
3" Fresh Ginger
1 Tbsp Sesame Oil
1/2 tsp Ground Cardamom
1 Tbsp Chili Oil
1 lb Ground Pork
2 Tbsp Honey
1/2 cup Peanut Butter
1/4 cup Soy Sauce
2 Tbsp Sherry Vinegar
1 bunch Spinach
(Nutritional facts 277 calories, 16.15 g fat, 23.4 g carbohydrates, 10.64 g protein, 20 mg cholesterol, 828 mg sodium)
How to cook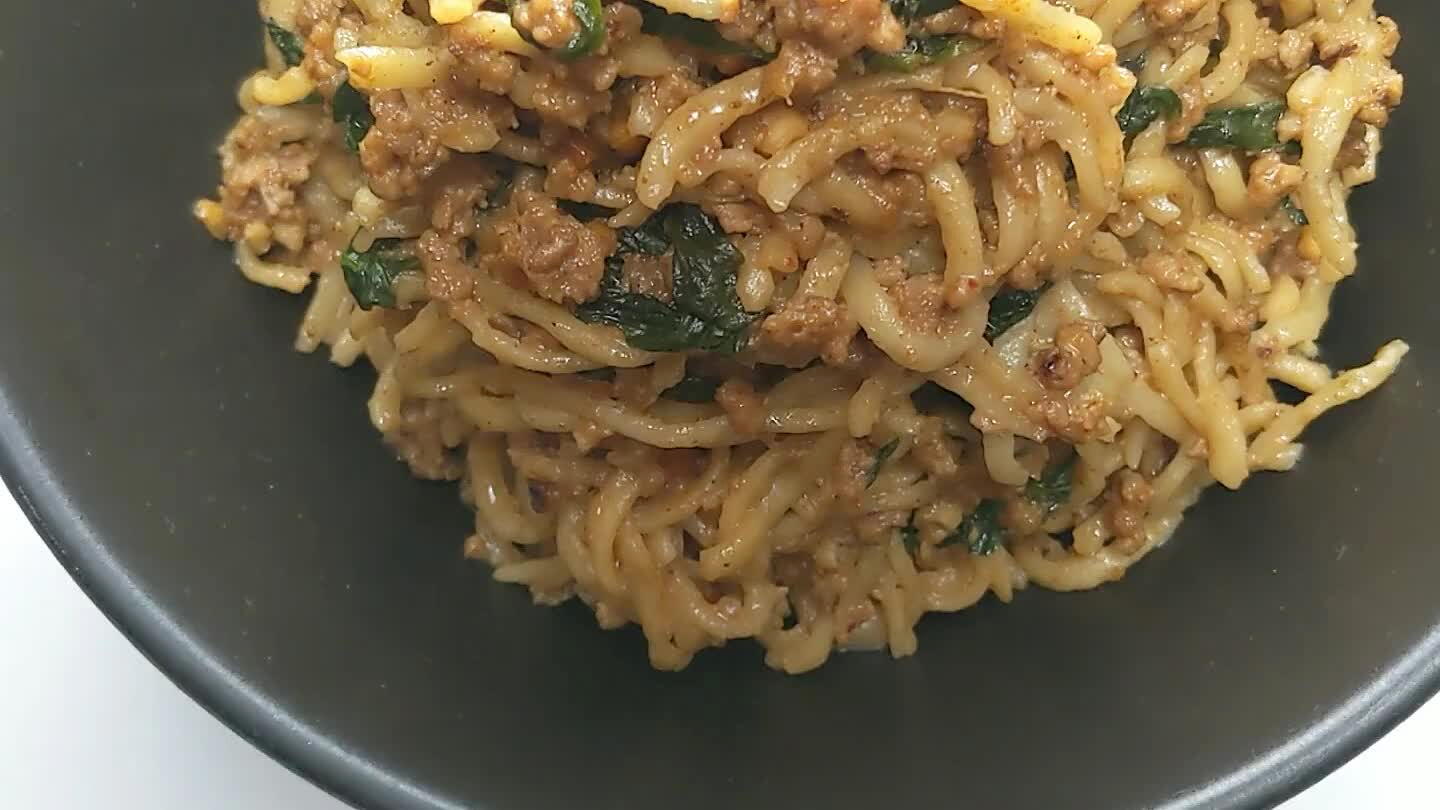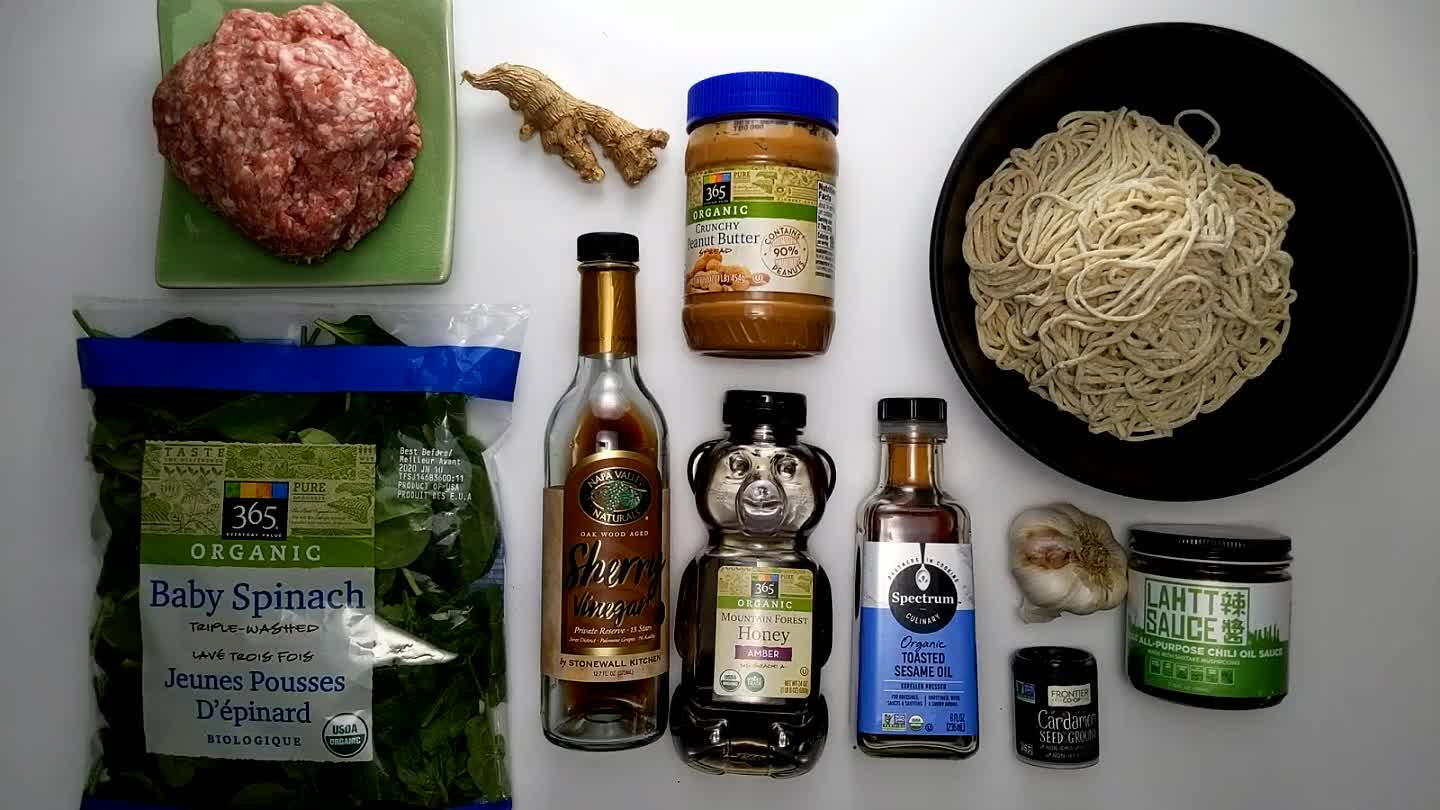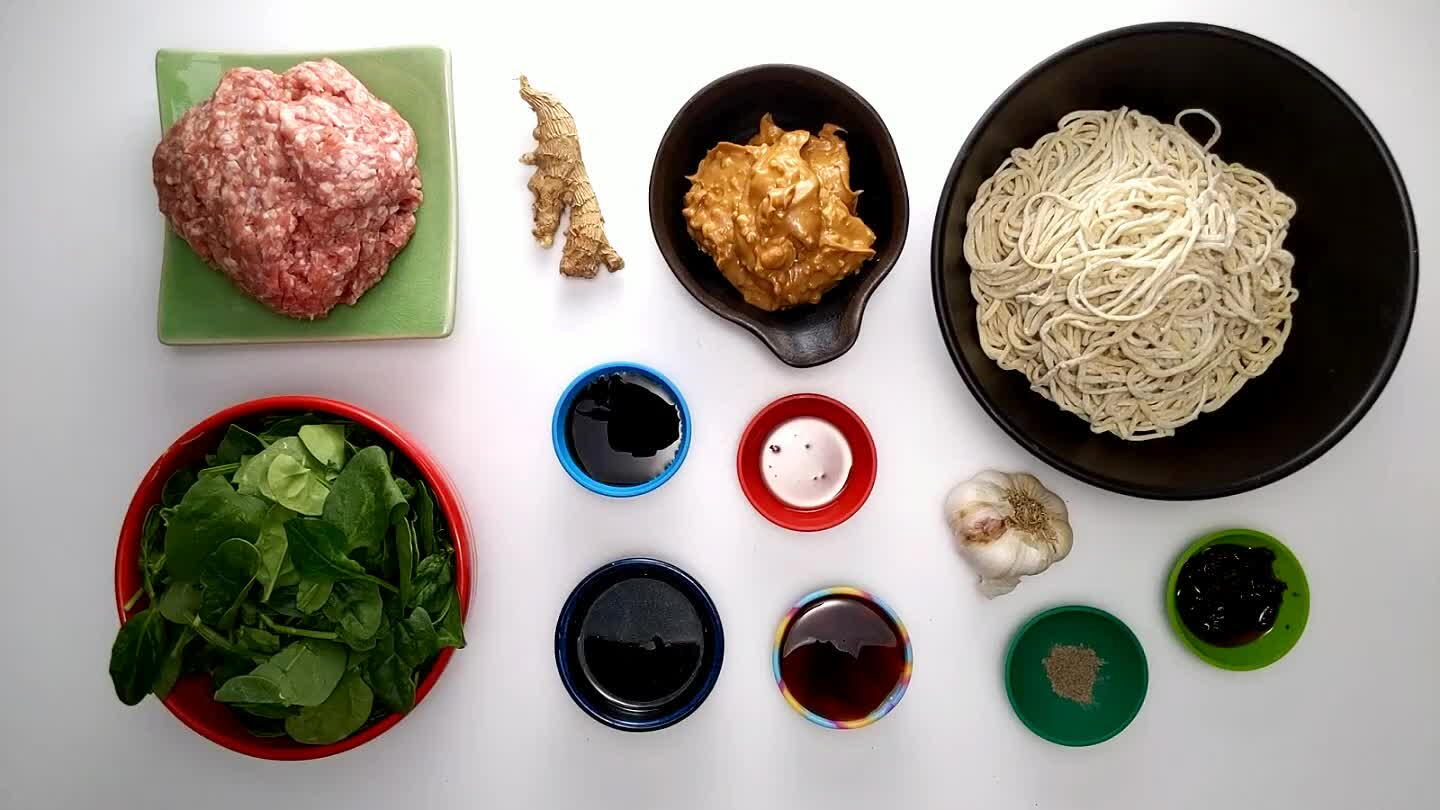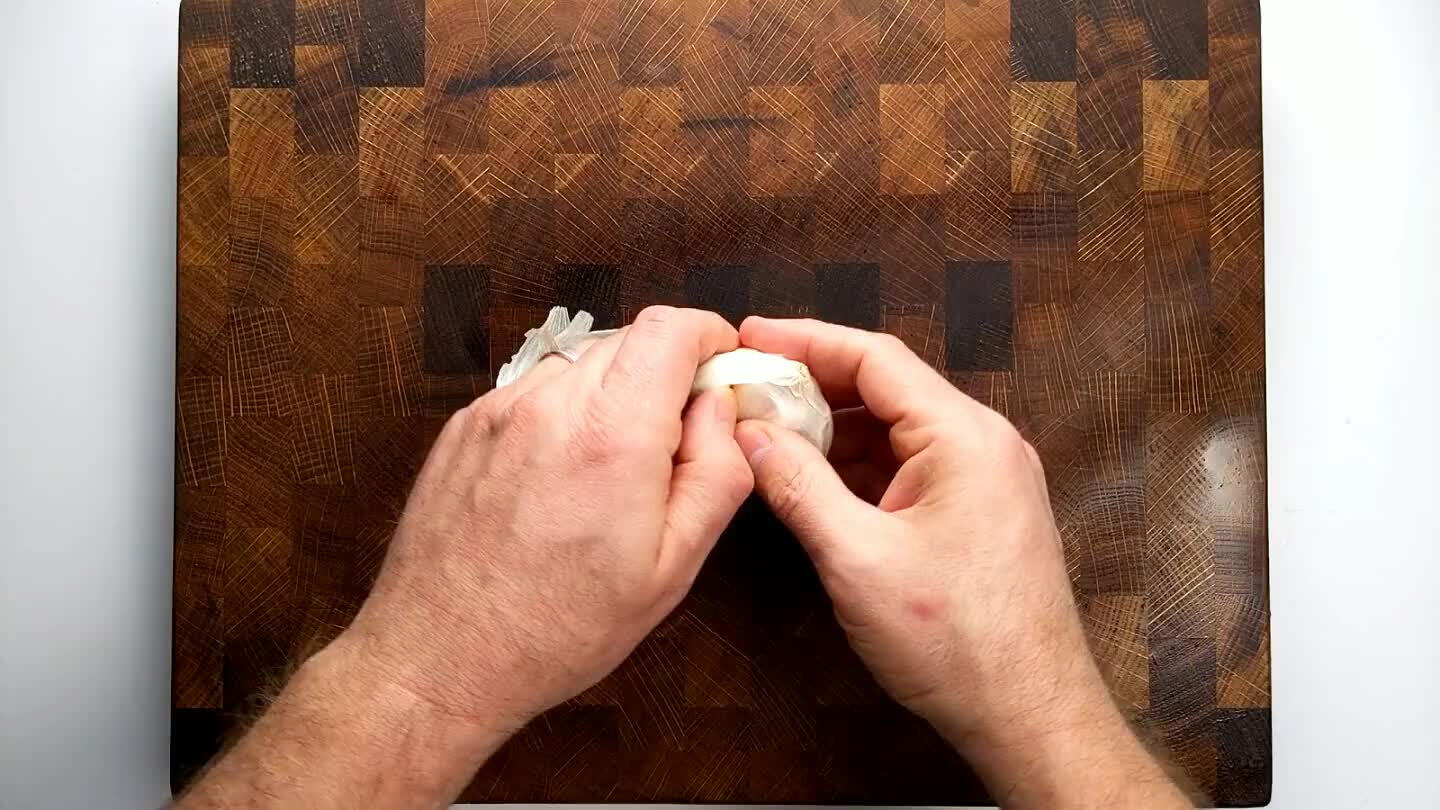 Peel garlic cloves and chop or grate to a fine paste.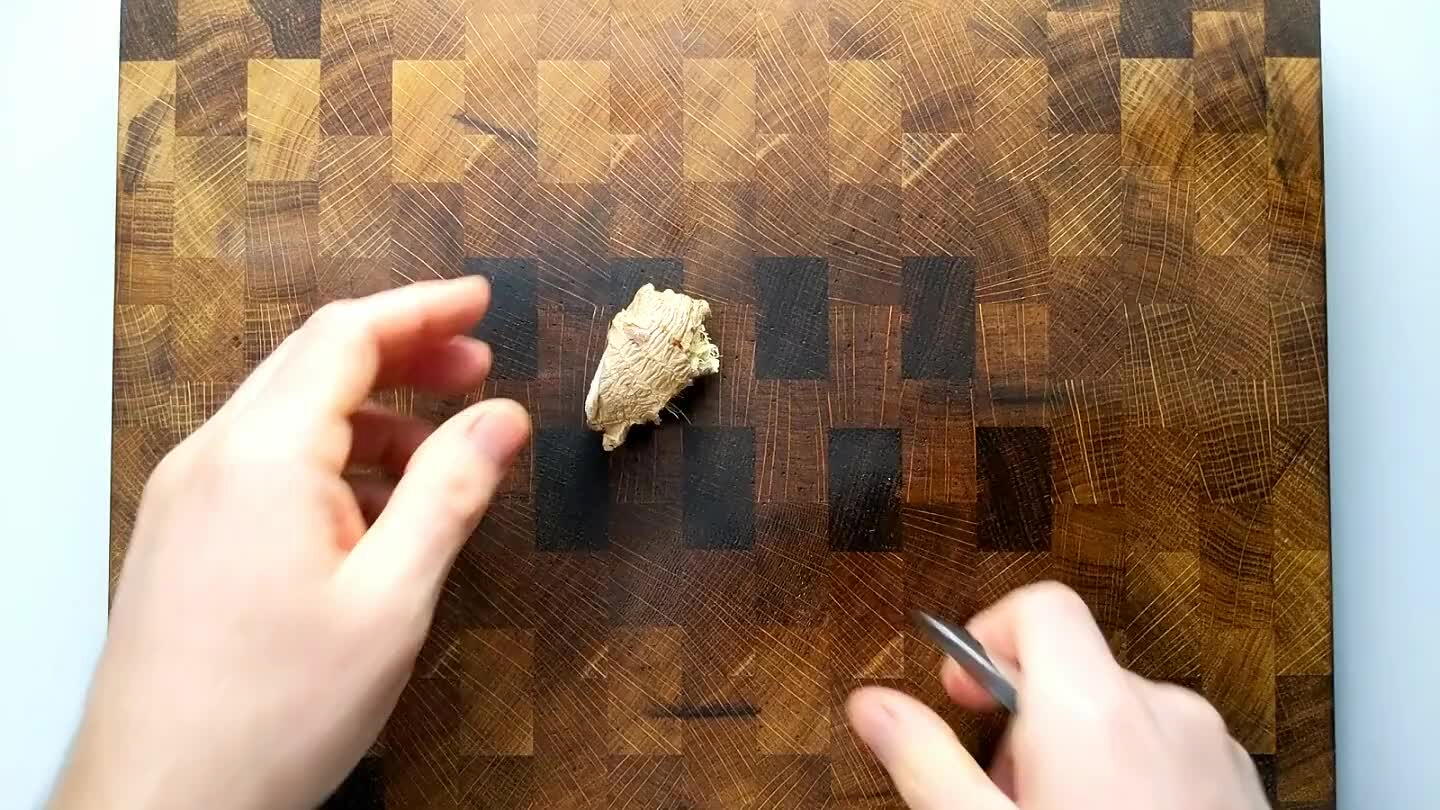 Peel ginger with a spoon and grate or chop to a fine paste.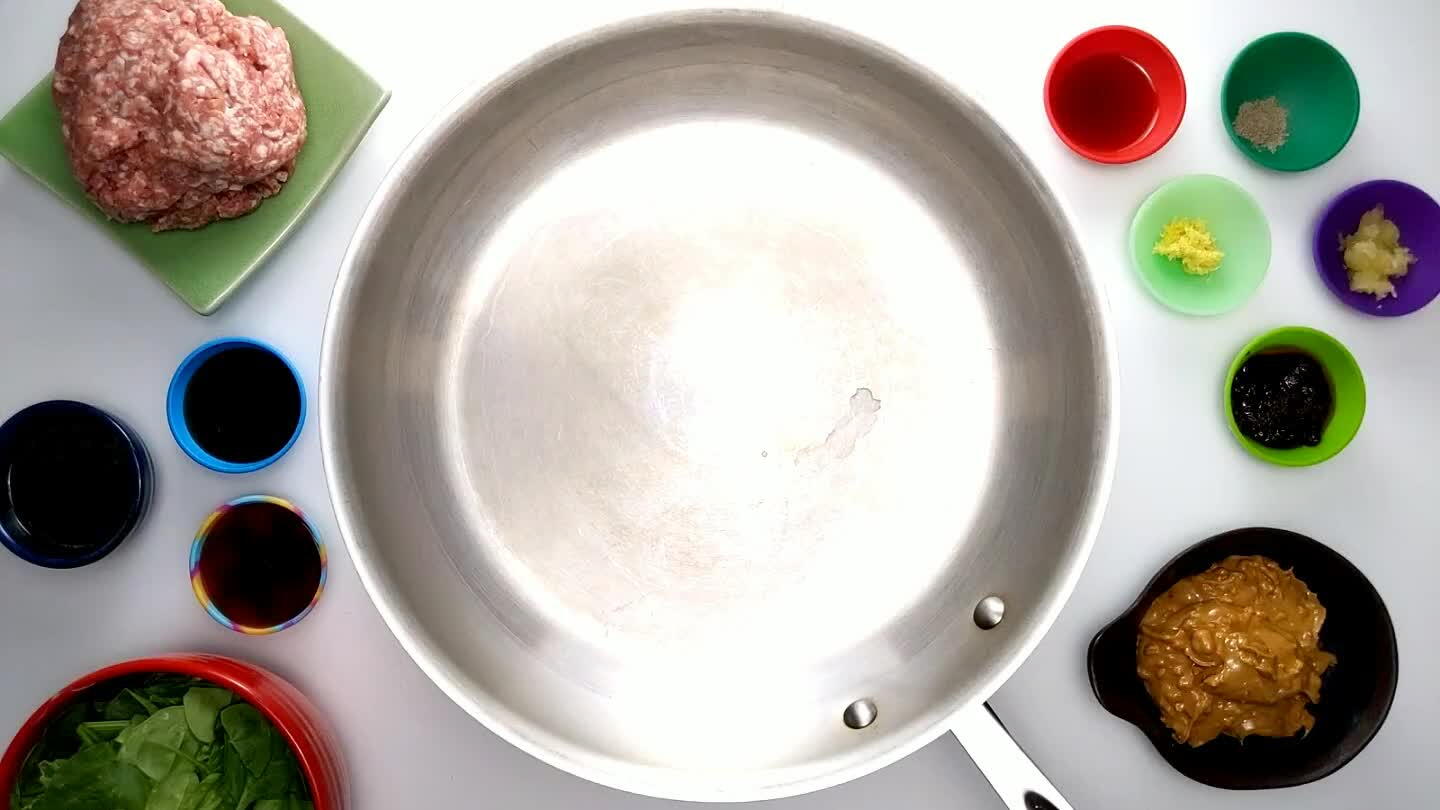 Heat the sesame oil in a pan over medium heat.
Add the chili oil. The amount I've called for here should be about right in the middle in terms of heat. If you're a fan of spicy food, bump it up a little. If not, back it off.
Stir in the crushed garlic.
Stir in the crushed ginger.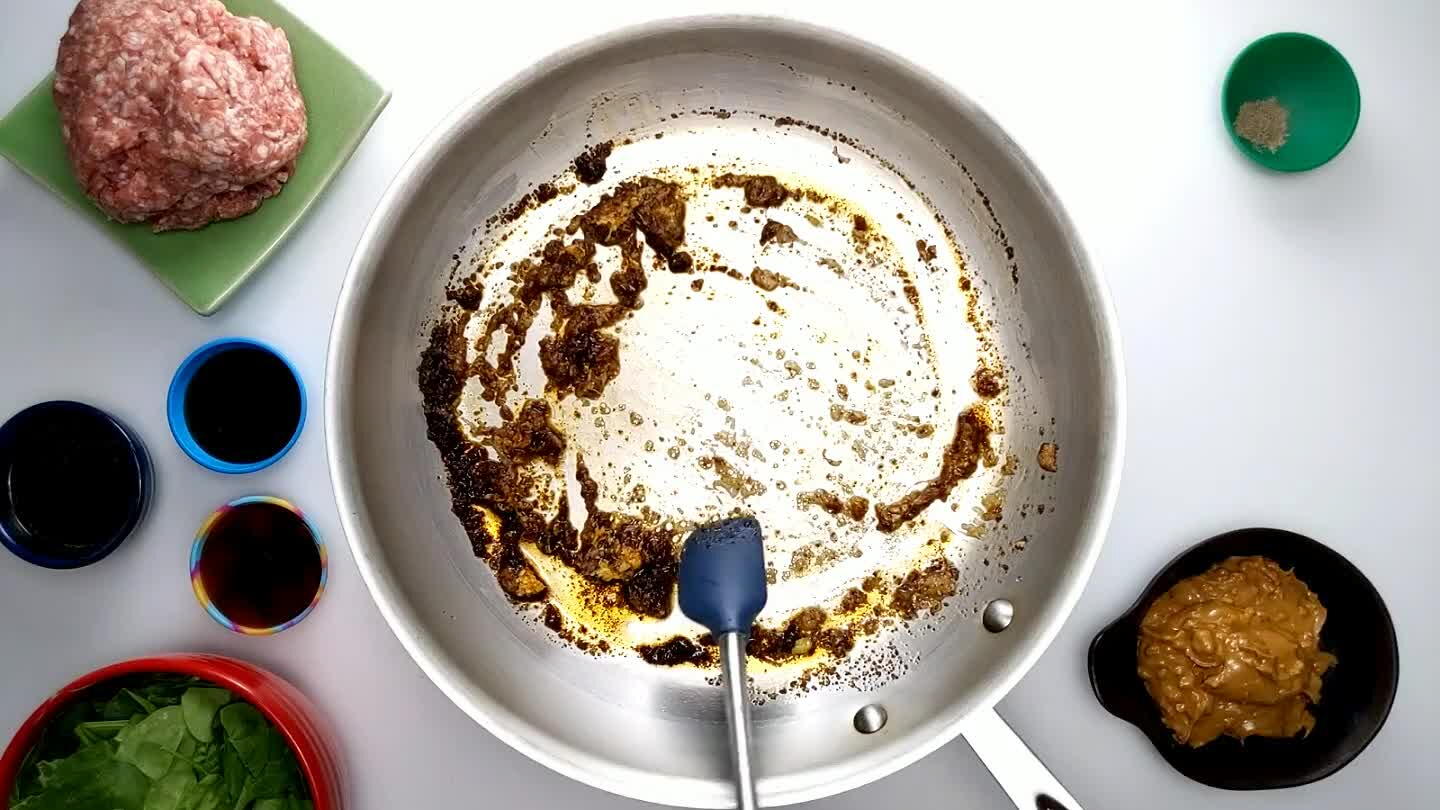 Add the cardamom. Cardamom here is a very rough substitute for Sichuan peppercorns. There really is no perfect substitute for the cooling heat of Sichuan peppercorns, but they can be really difficult to find.
Add the ground pork and break it apart with a wooden spoon as you cook, stirring often, until browned through.
Add the honey.
Add the sherry vinegar.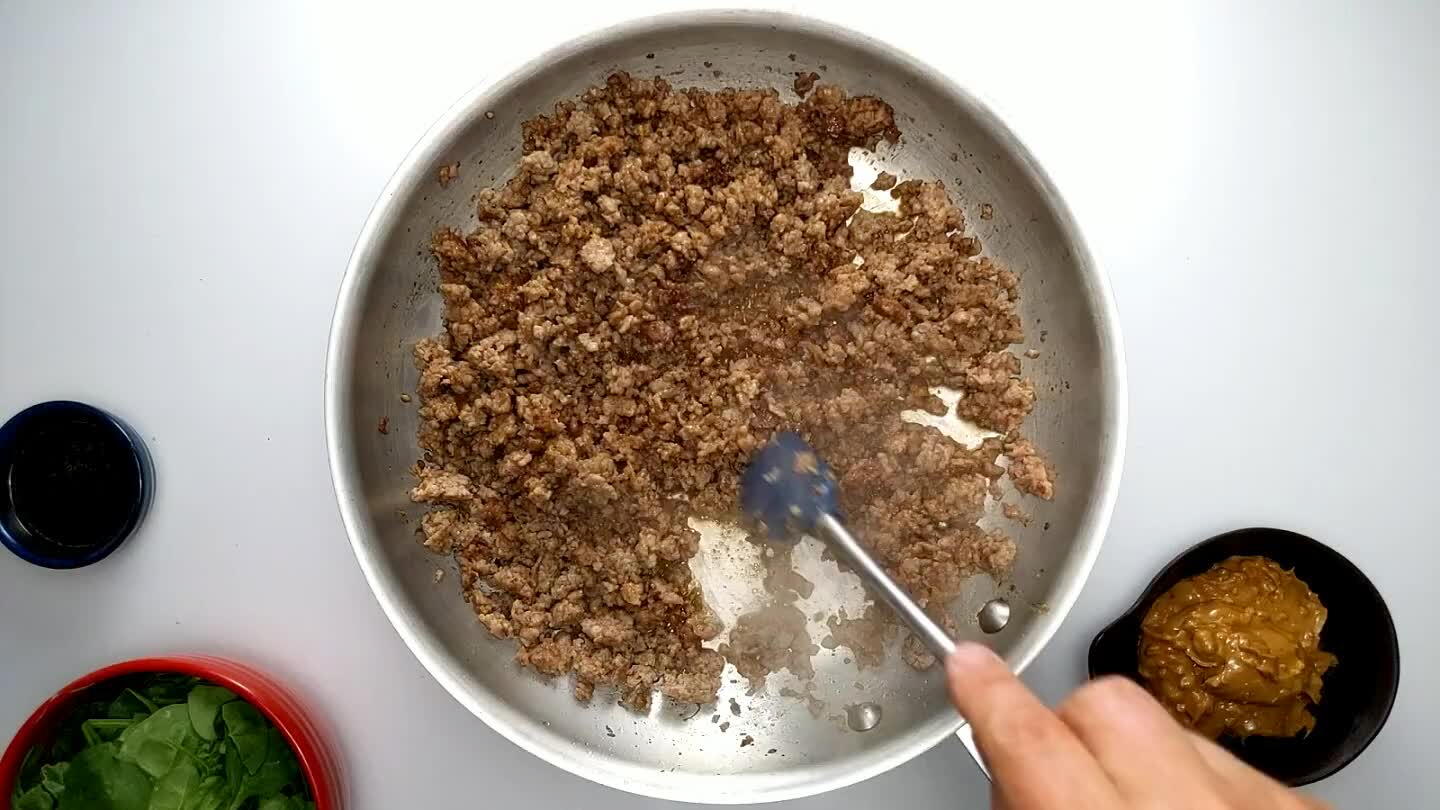 Add the soy sauce. Give it a few minutes to reduce.
Start folding in the spinach. You might not be able to fit all of the spinach at once, but it should wilt quickly.
Add the peanut butter. Stir it into the sauce.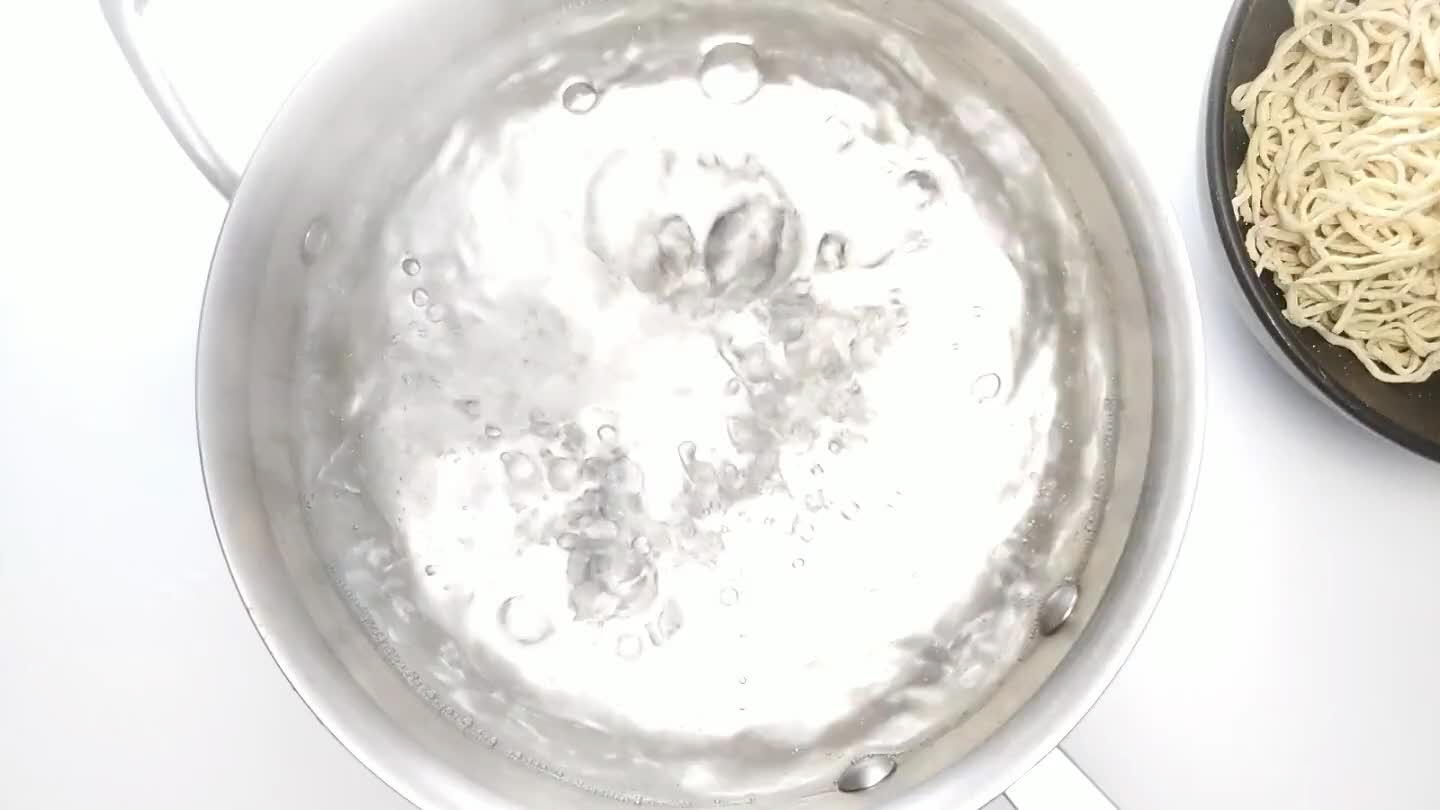 Cook the ramen noodles in ample boiling water as indicated on the package. If you end up loving this dish as much as I do and you want to take it to the next level, try making your own noodles next time. It's easier than you might think.
Strain the noodles and toss with the sauce.