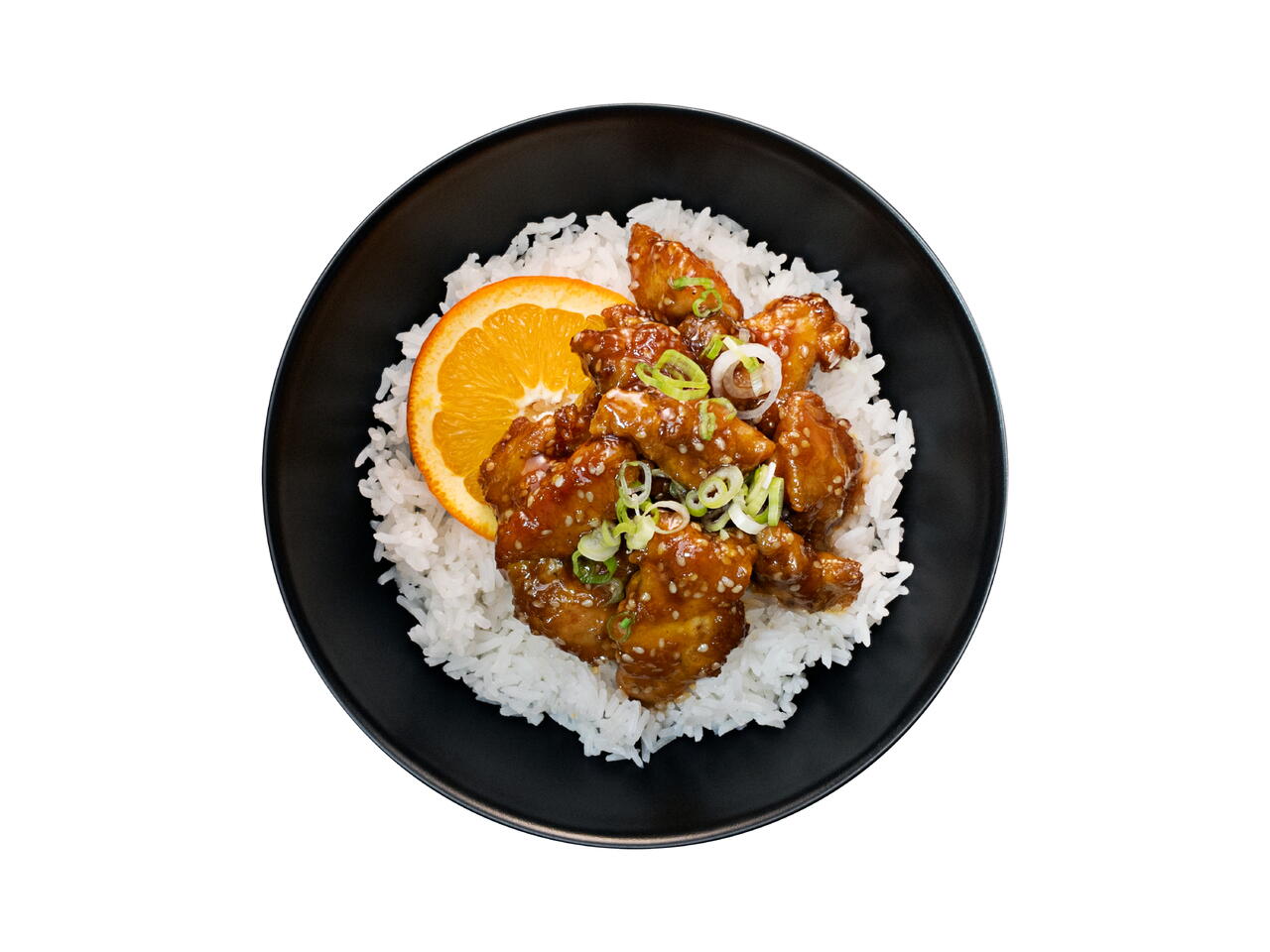 4 portions
25m
Sweet and crispy orange-glazed chicken. Serve over rice for a simple and satisfying weeknight meal. You can easily toss in some fresh vegetables in the last few minutes of cooking to land that healthy balance.
What you will need
1/2 bunch Scallions
1 clove Garlic
1" Fresh Ginger
1 lb. Boneless Skinless Chicken Breast
1 Egg
2 Tbsp Corn Starch
Cooking Oil
Salt
Black Pepper
1 Tbsp Sesame Seeds
1 Orange
3 Tbsp Soy Sauce
1 Tbsp Mirin
1 tsp Rice Vinegar
2 Tbsp Honey
10 oz. Cooked Rice
(Nutritional facts 104 calories, 4.17 g fat, 9.13 g carbohydrates, 8.39 g protein, 105 mg cholesterol, 964 mg sodium)
How to cook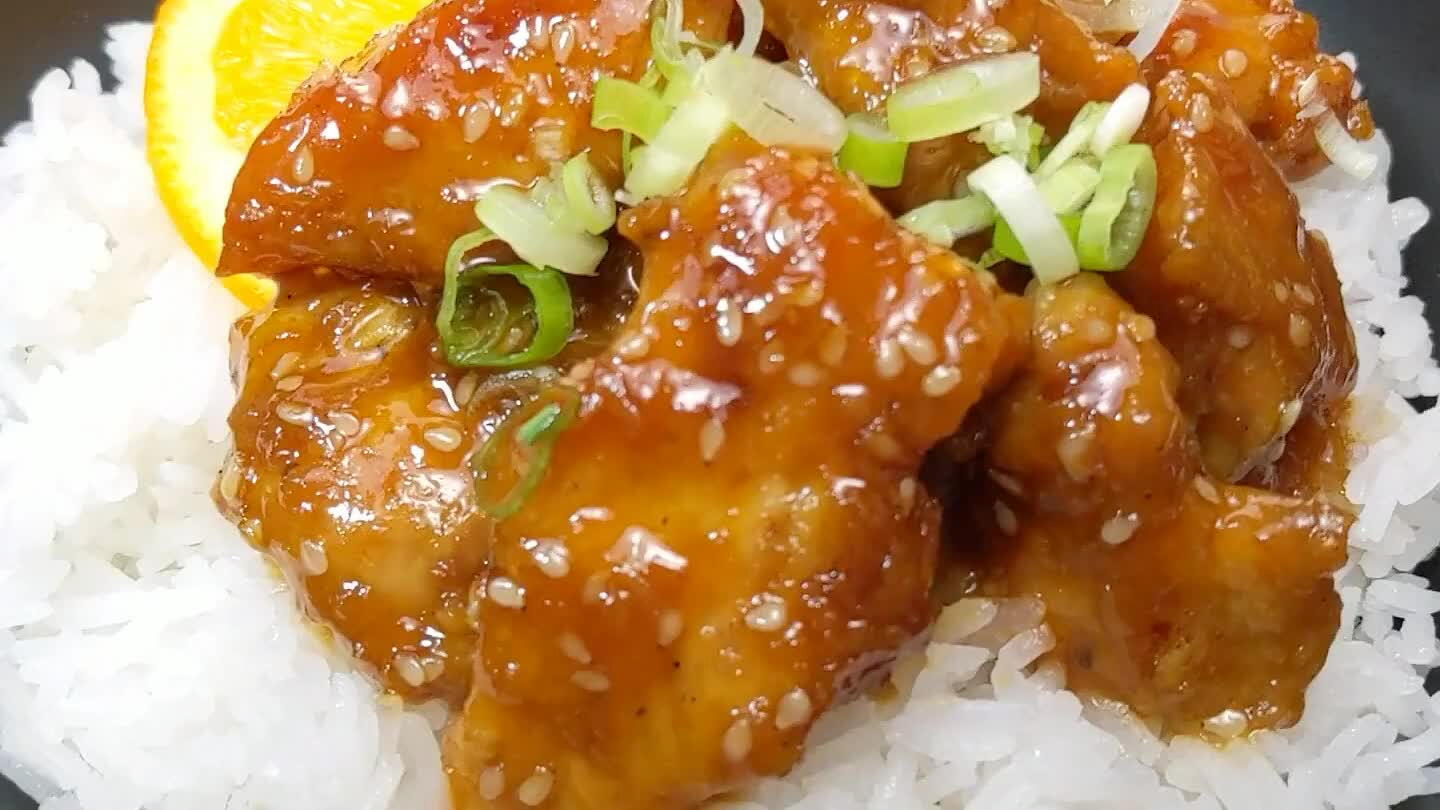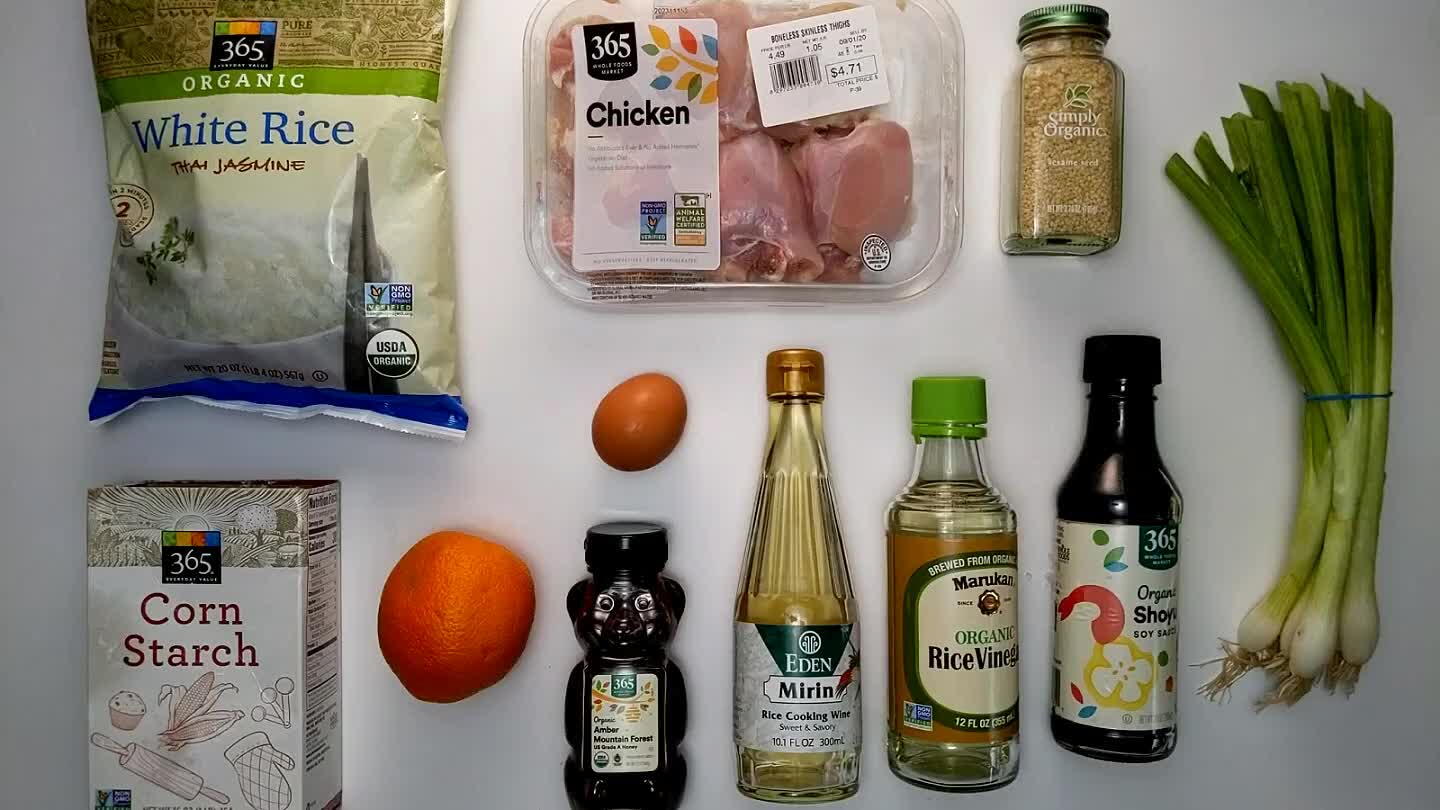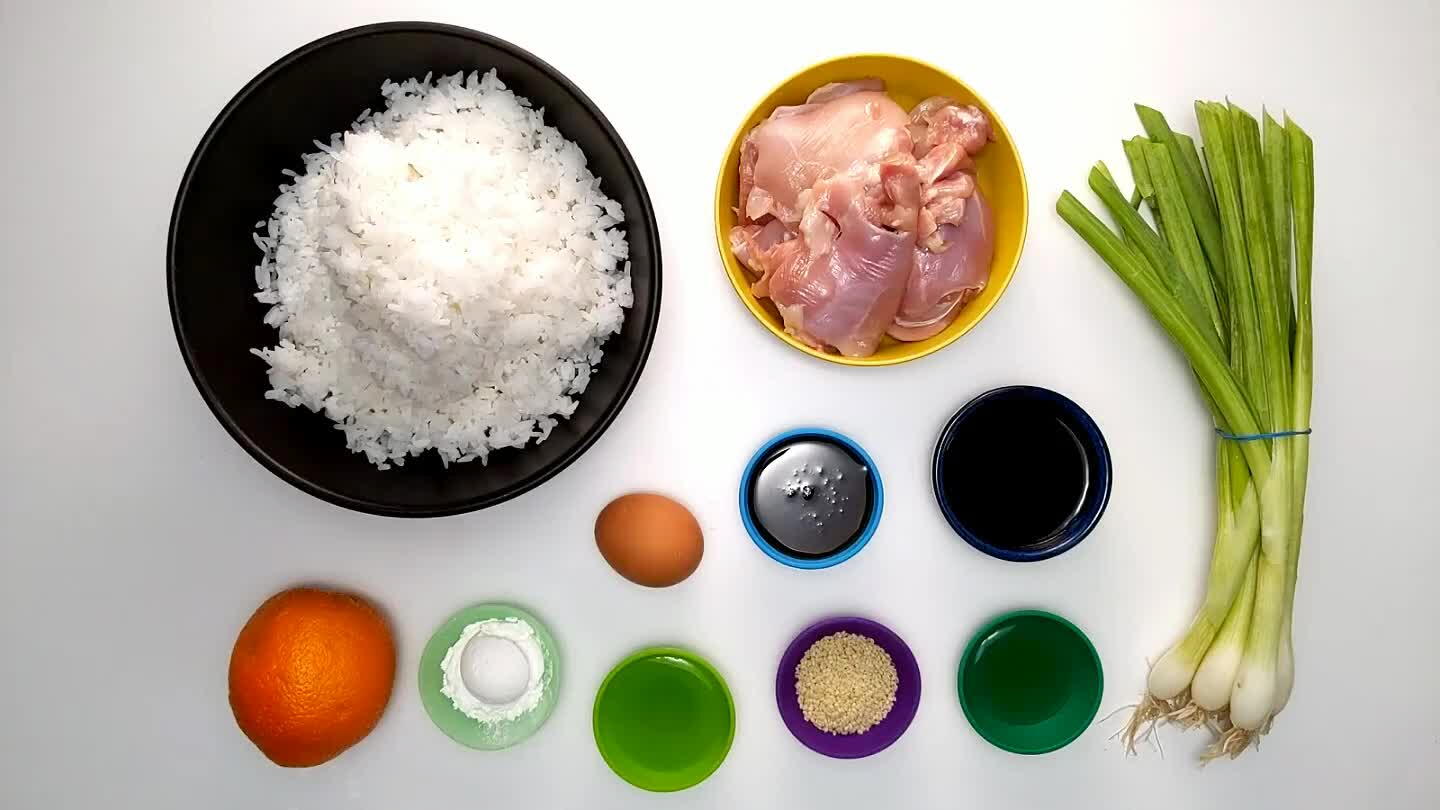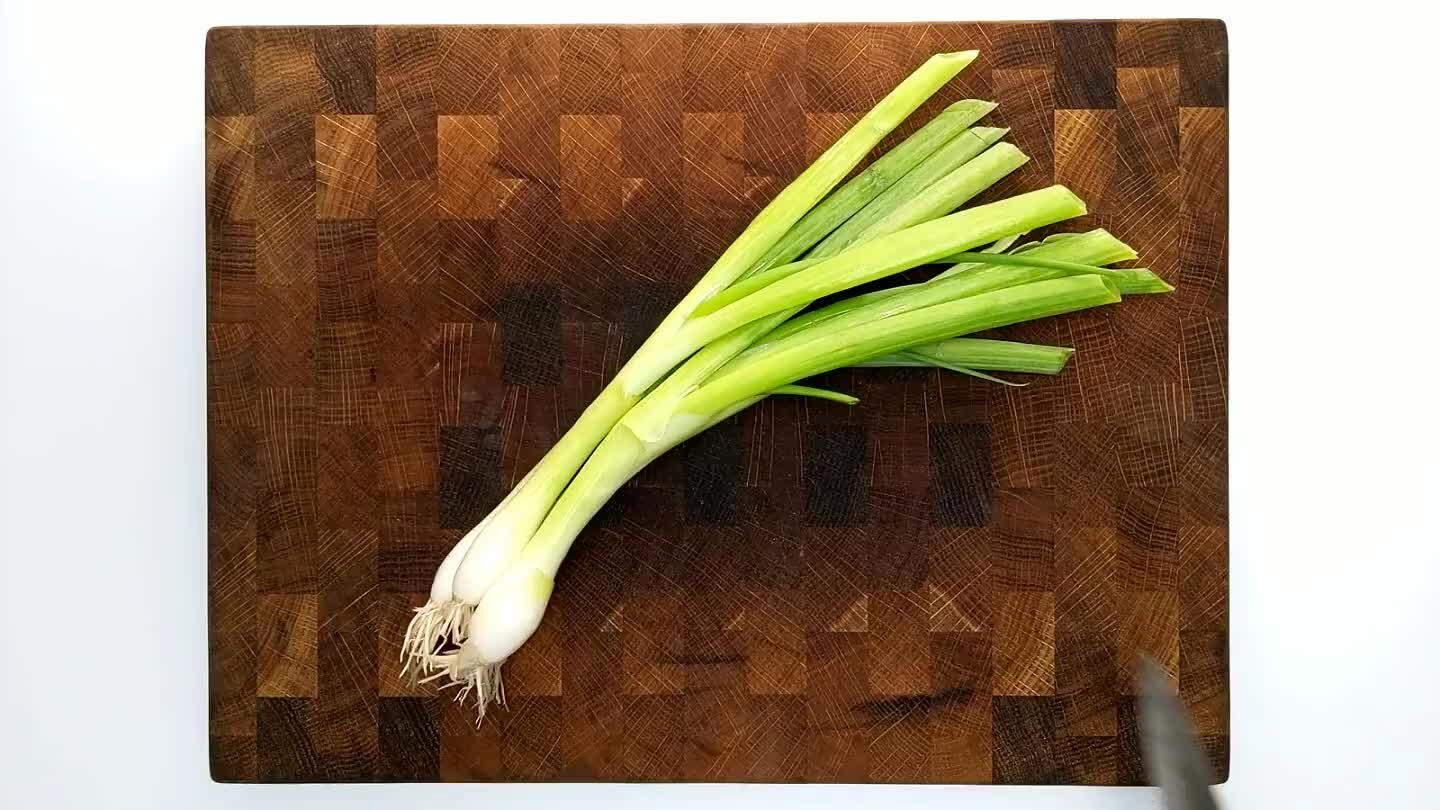 Wash the scallions and slice thin.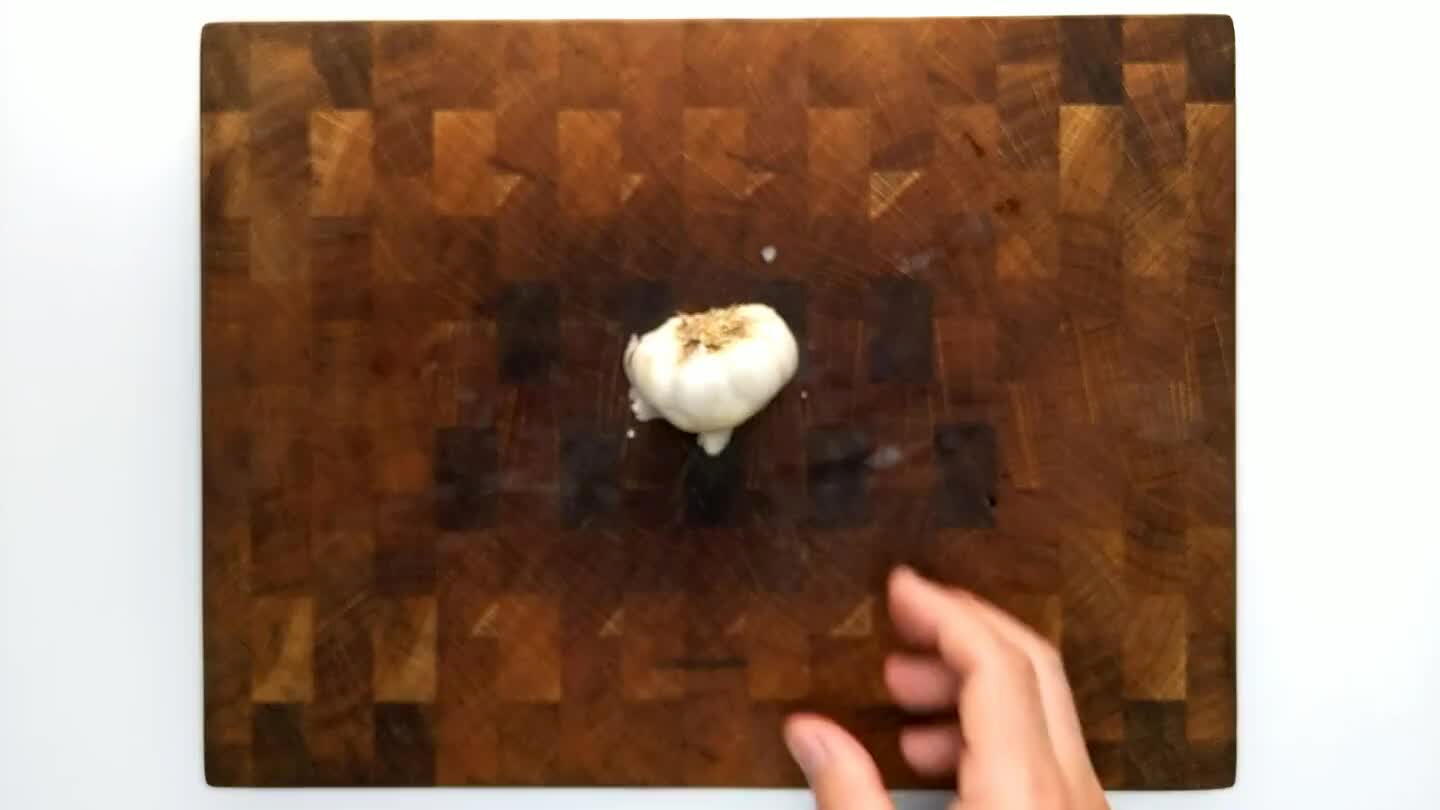 Peel garlic cloves and chop or grate to a fine paste.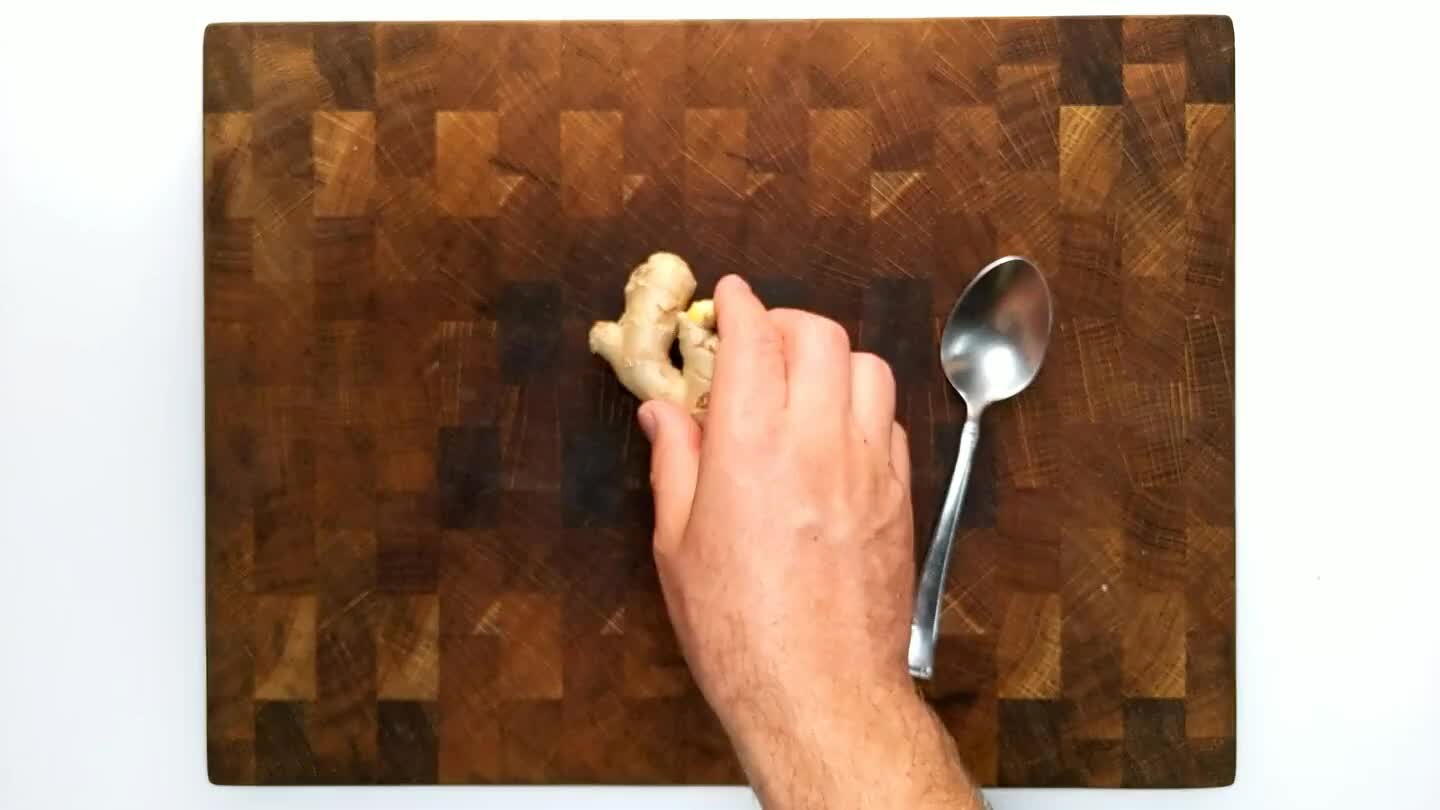 Peel ginger with a spoon and grate or chop to a fine paste.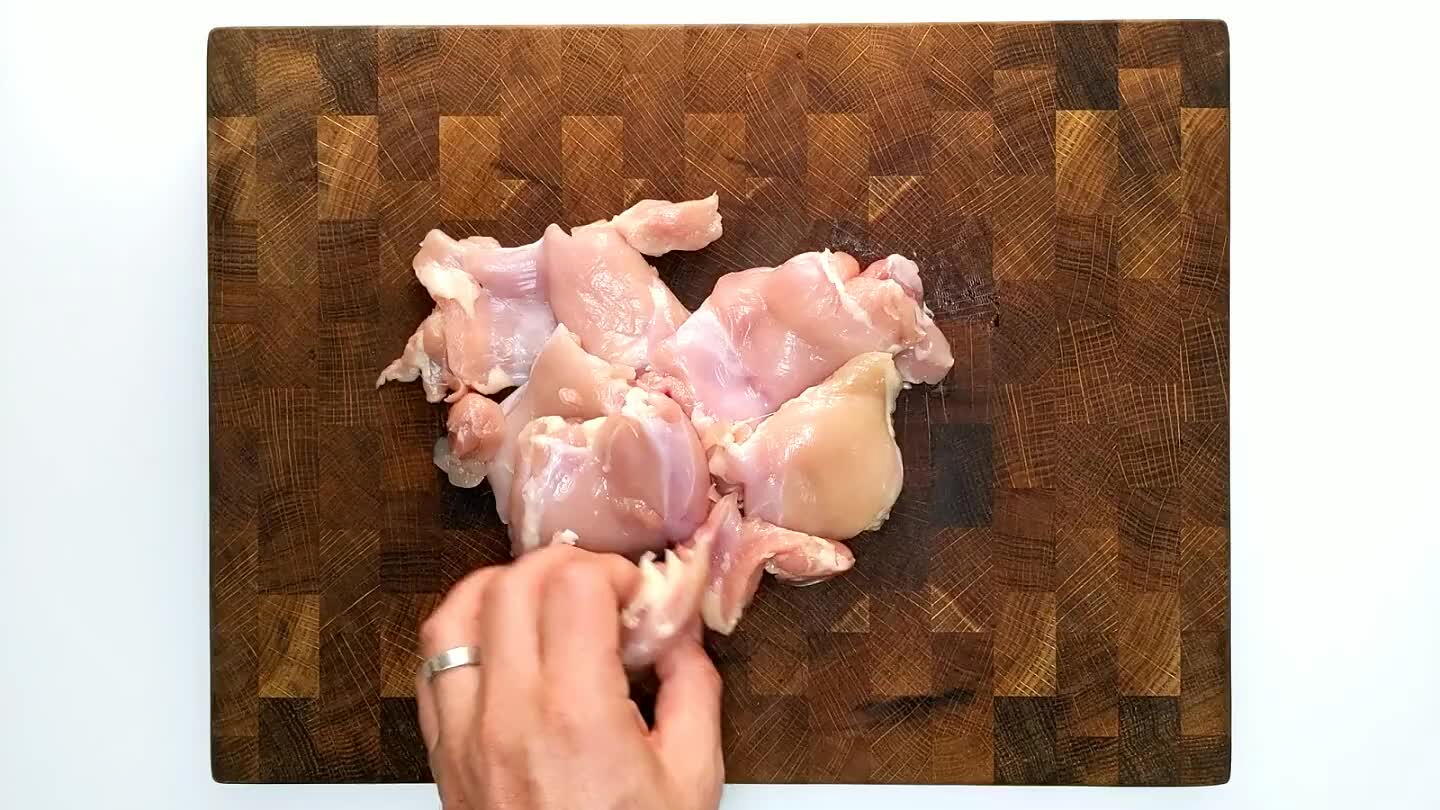 Cut the chicken thighs into bite-sized chunks.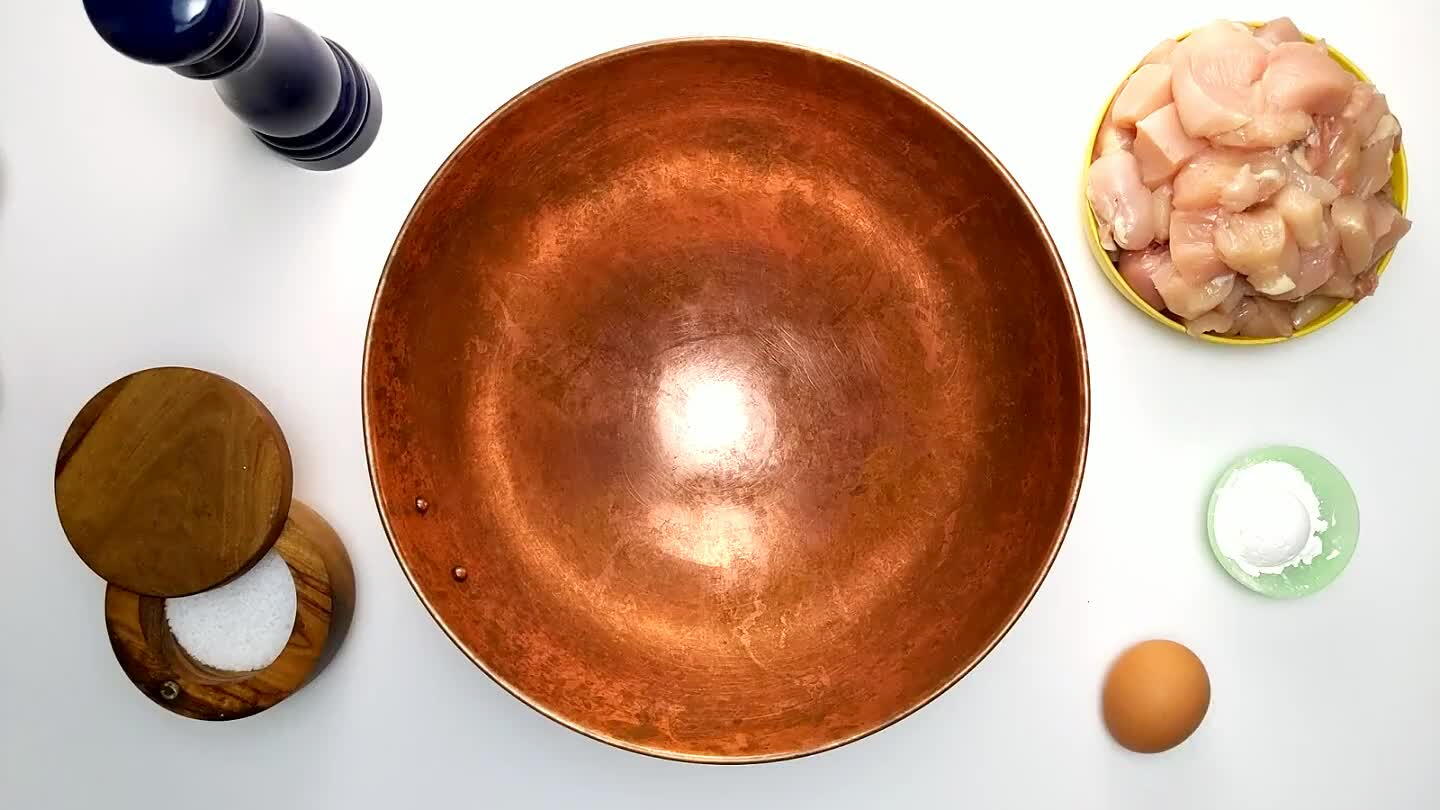 Crack the egg into a large mixing bowl.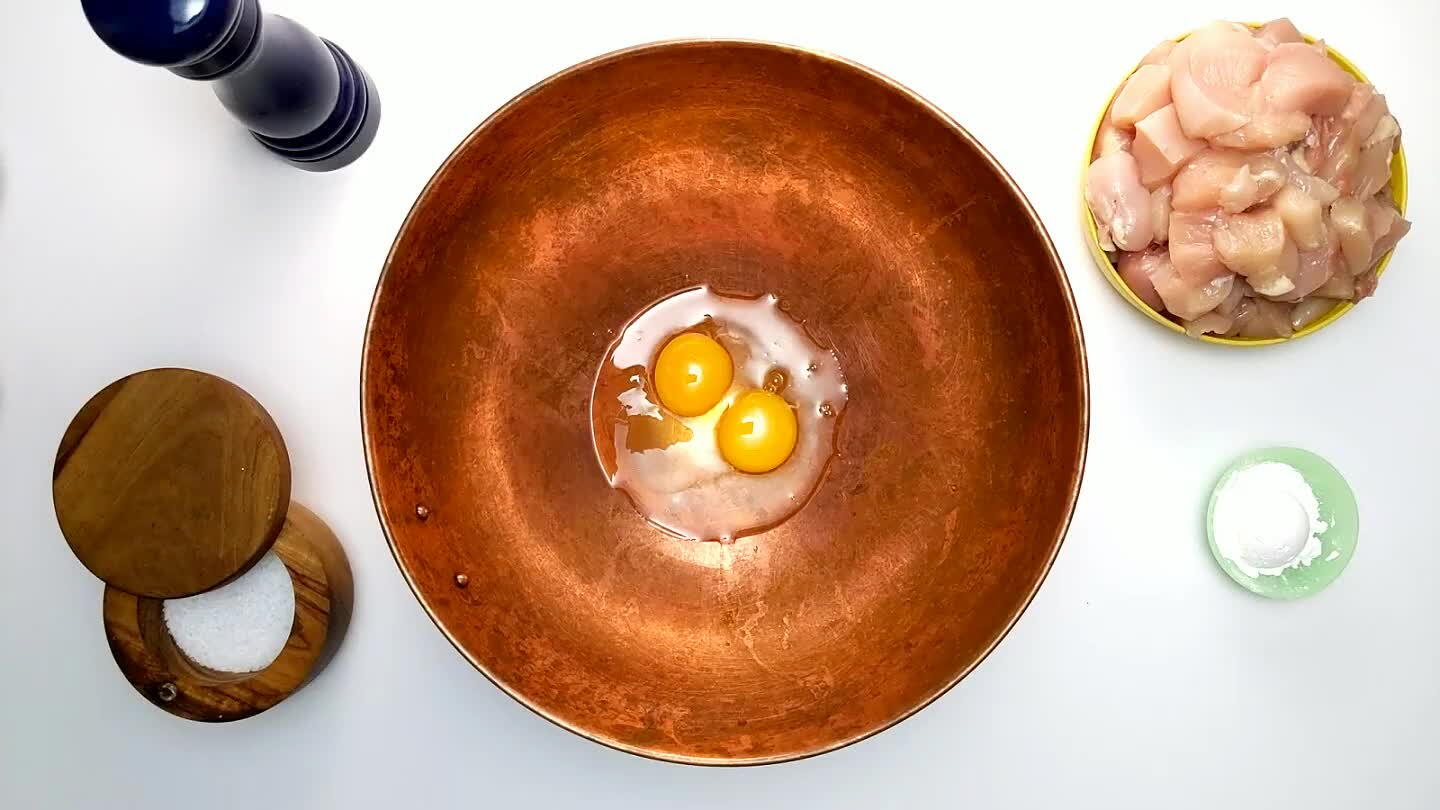 Add half of the corn starch (1 Tbsp).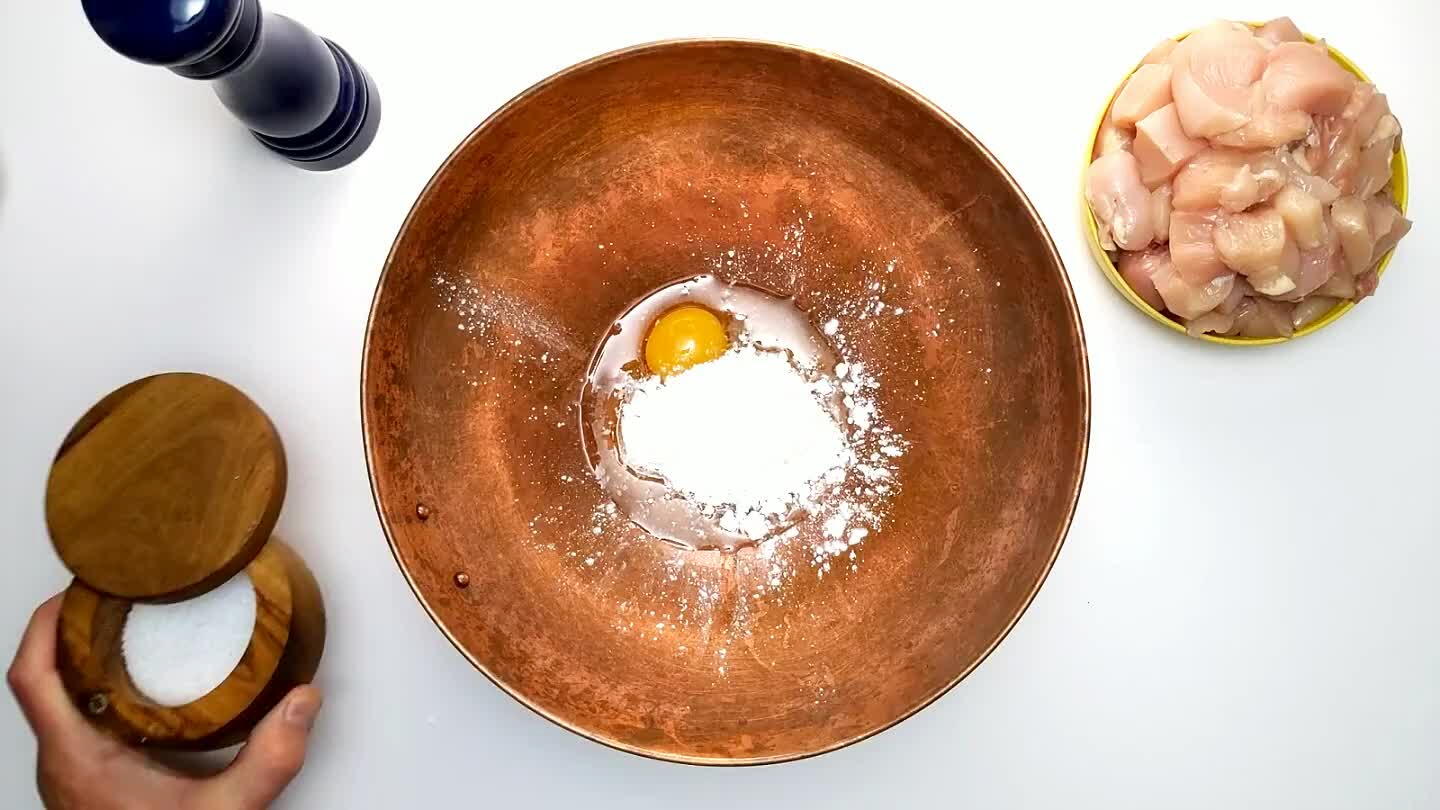 Add a pinch of salt and a few turns of fresh black pepper. Whisk the batter until smooth.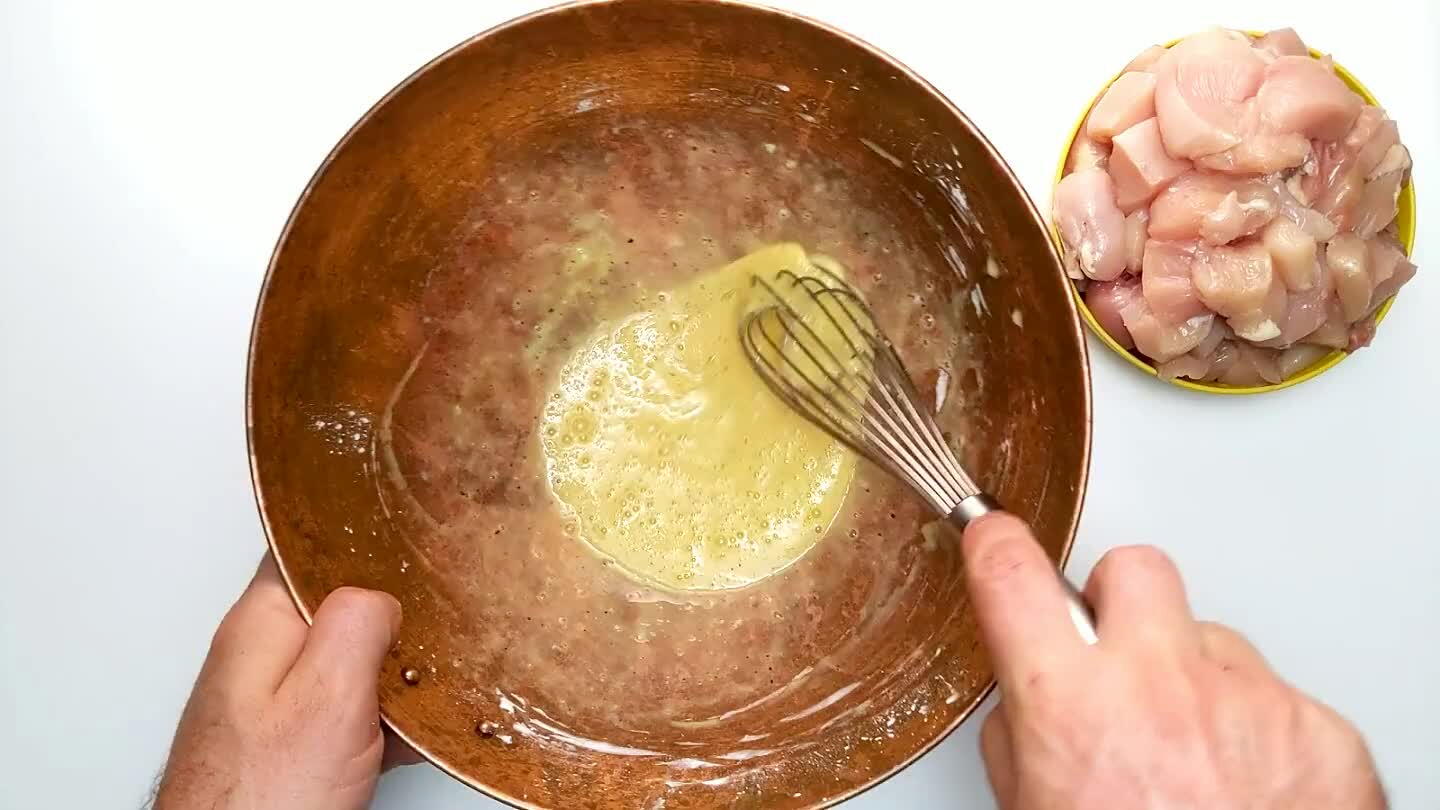 Add the diced chicken and toss to coat in batter.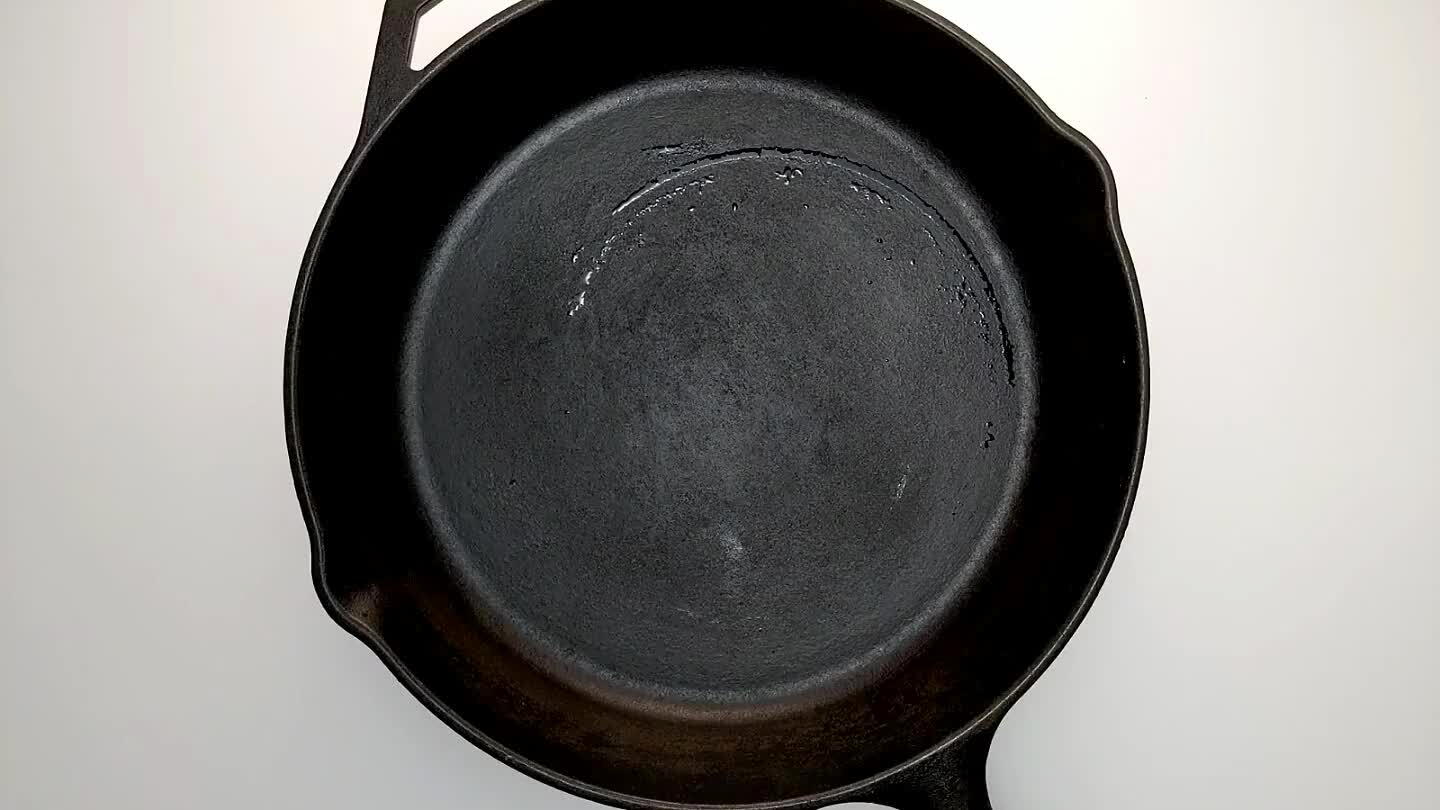 Pour cooking oil into a heavy skillet over high heat to a depth of about 1/4". To check if the oil is hot enough, add a small piece of the battered chicken and make sure that the oil bubbles rapidly around the chicken.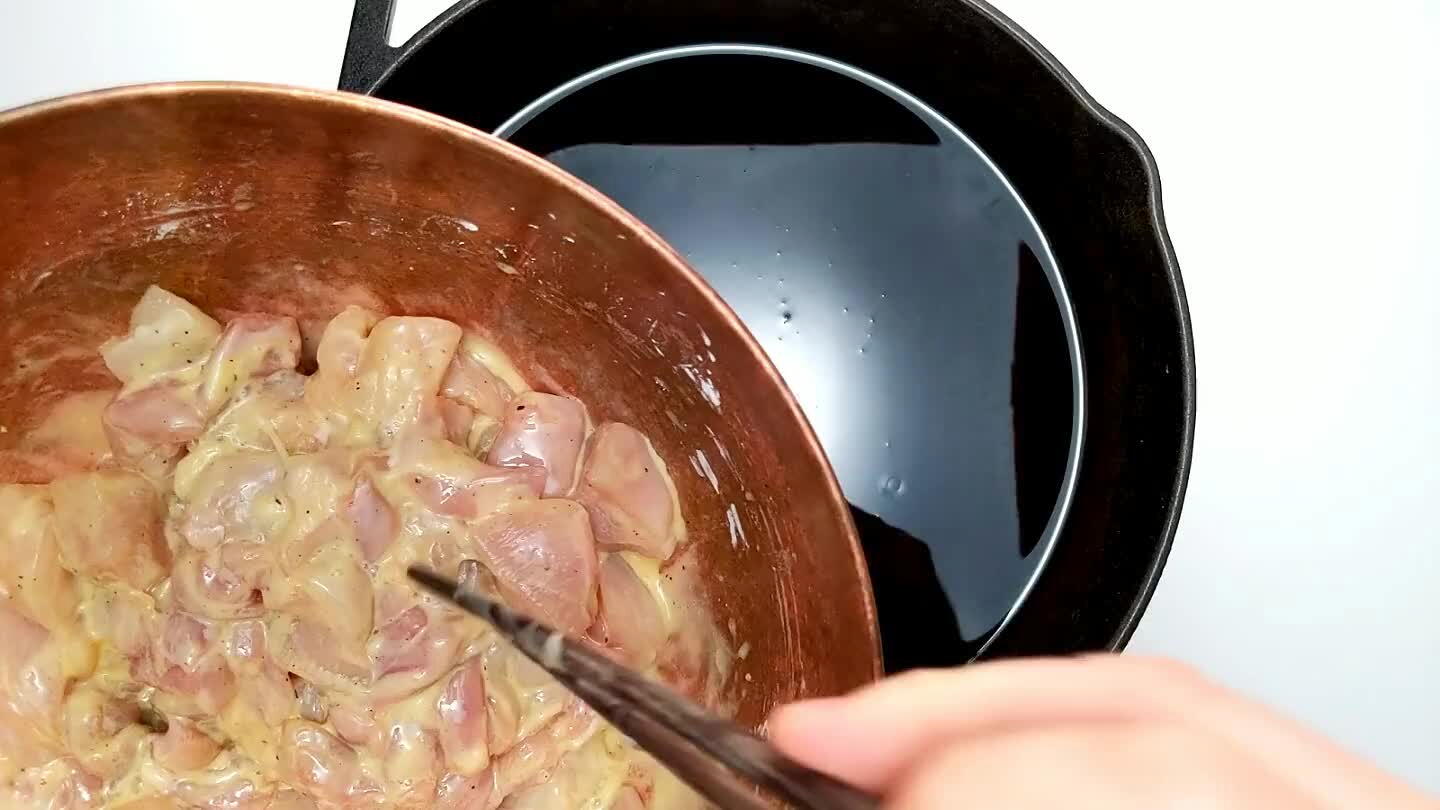 Add the chicken chunks, one piece at a time. Don't add the pieces too rapidly, or crowd the pan, or you will cool off the oil too much and end up with soggy chicken.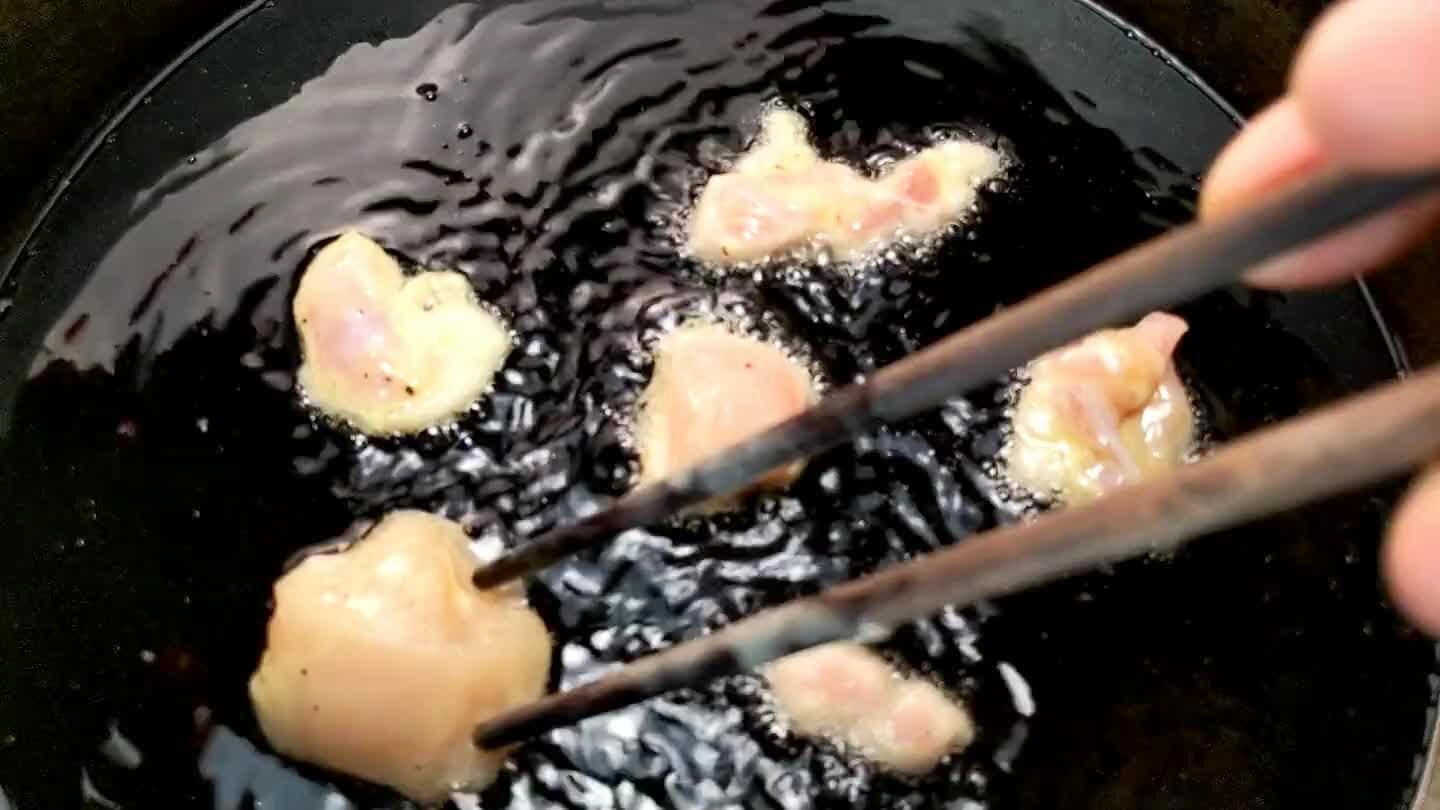 Flip each piece gently as it cooks to get a nice even coat of crispy golden brown. Small pieces should be cooked through, but for any larger pieces, you may want to use a thermometer to ensure that they are cooked to 165°F or above. Transfer the finished pieces to paper towels to drain off excess oil.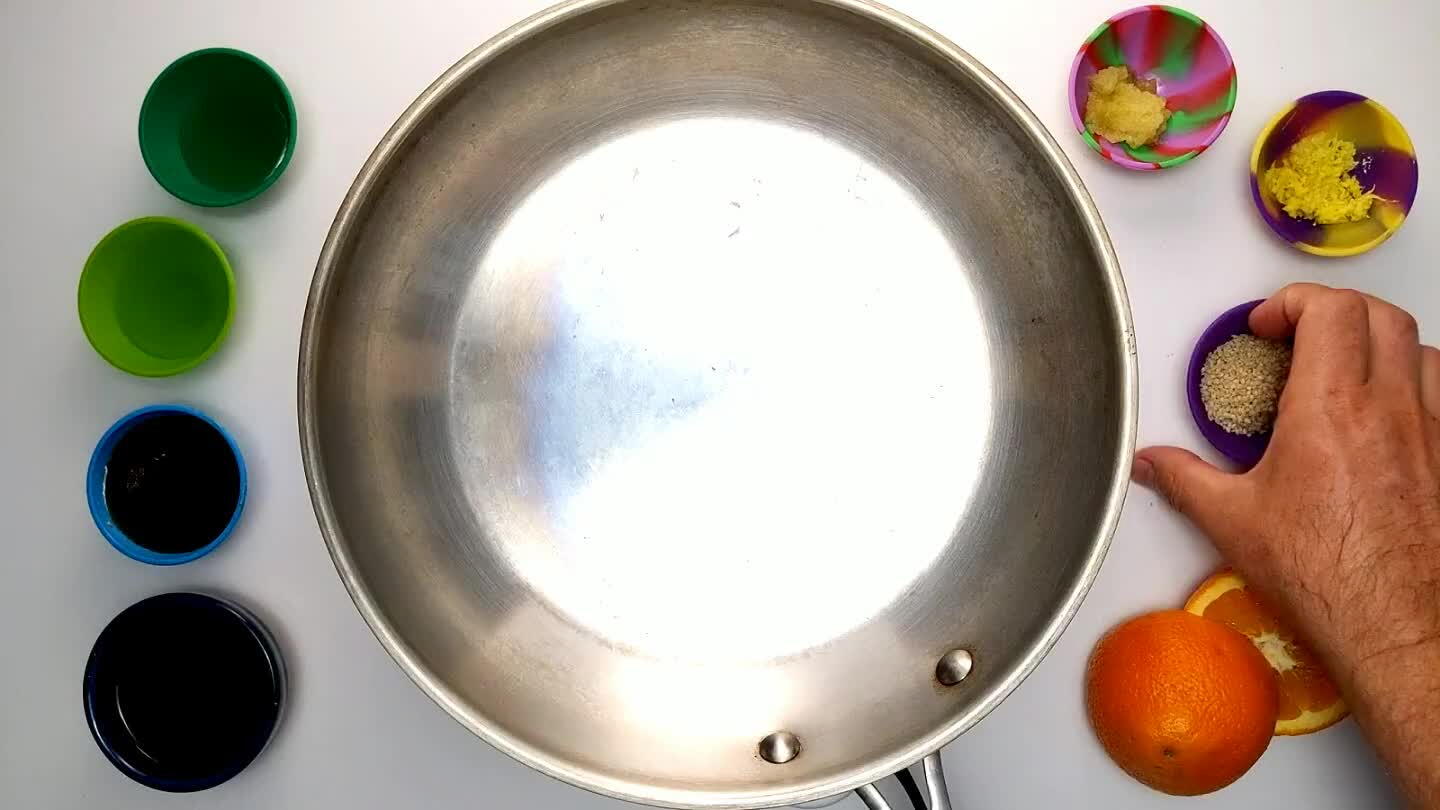 Place a large frying pan over medium heat. Scatter the sesame seeds in the pan. Keep the sesame seeds swirling around the pan to get them to toast evenly. When they begin to turn a light golden browned, quickly move on to the next steps.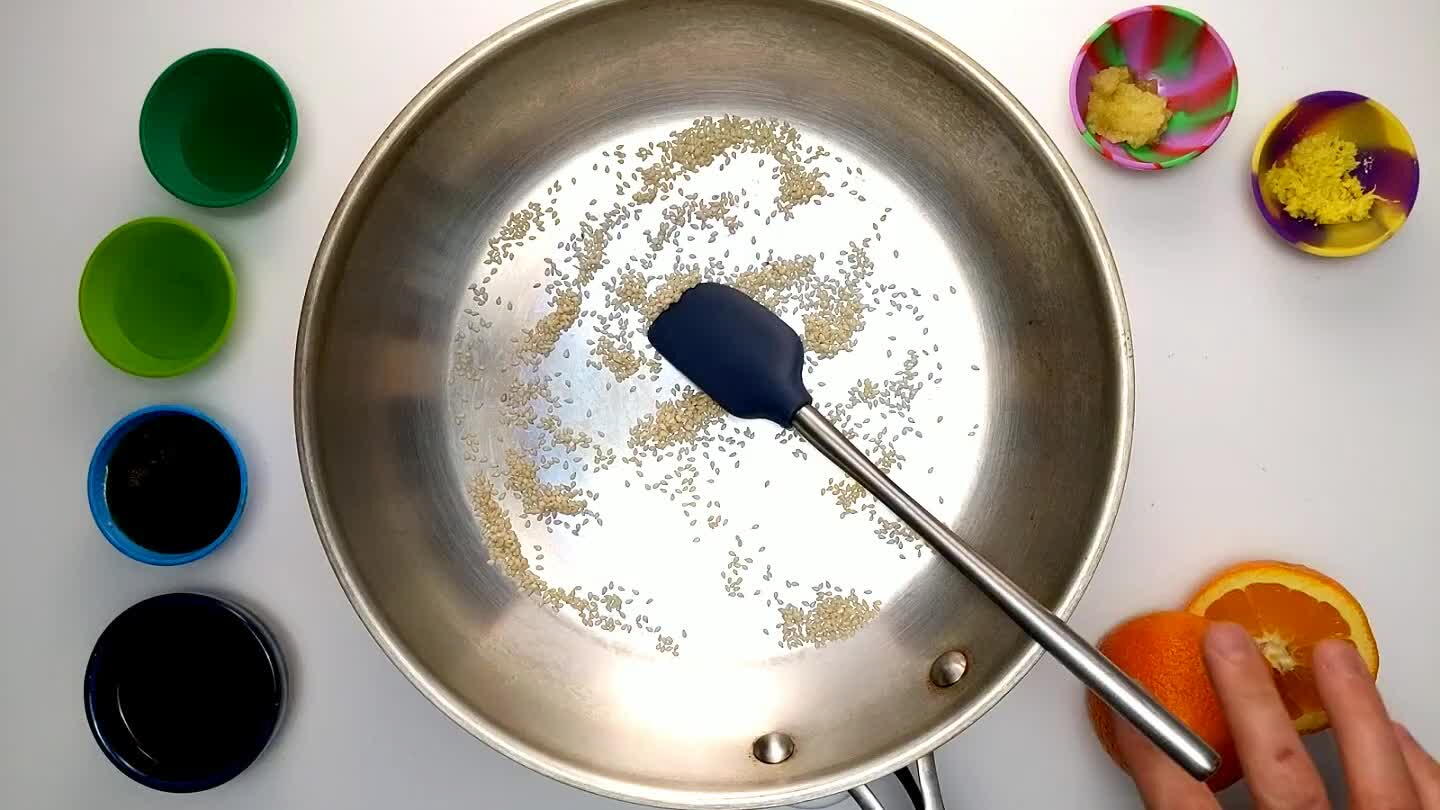 Squeeze in the juice from the orange. Fish out any errant seeds.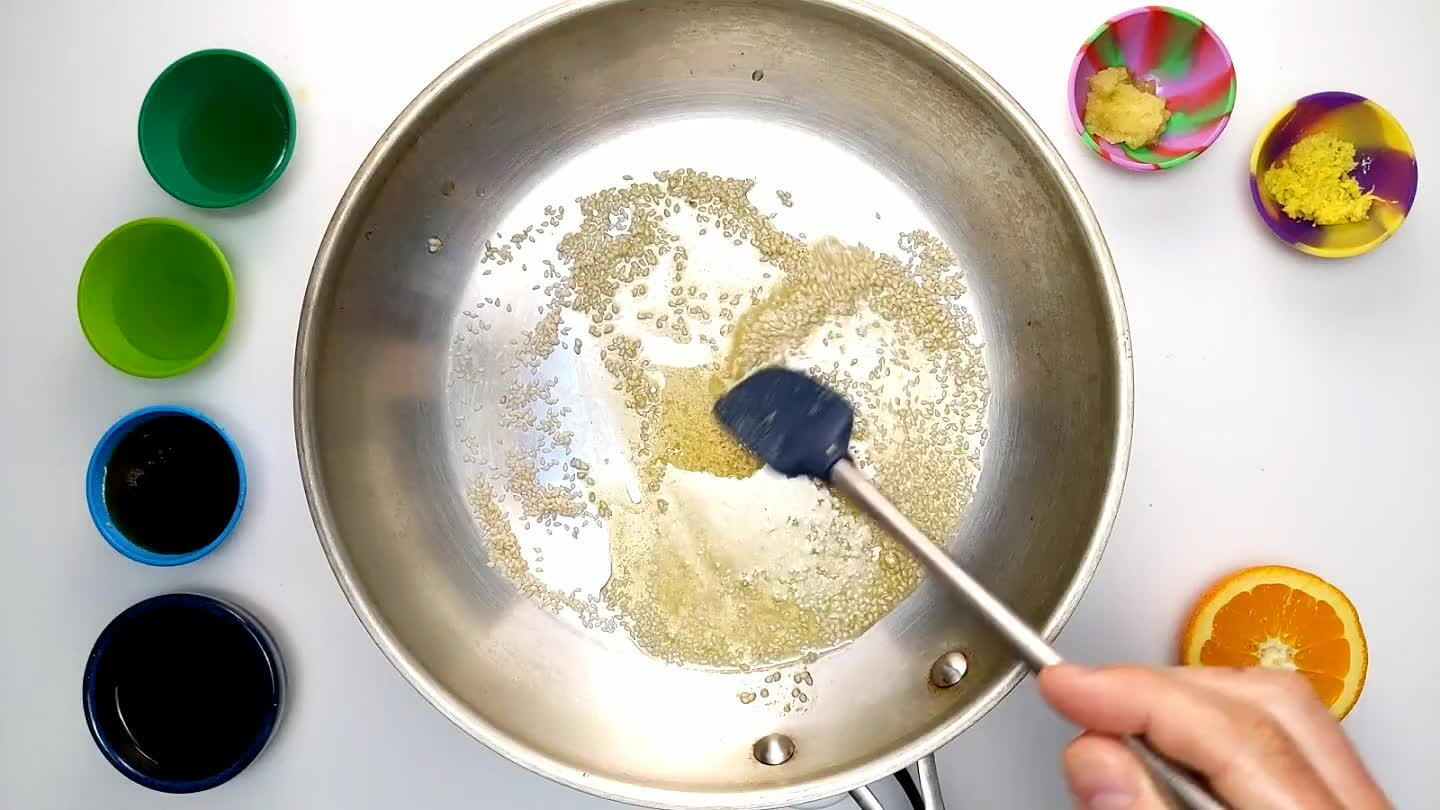 Add the soy sauce.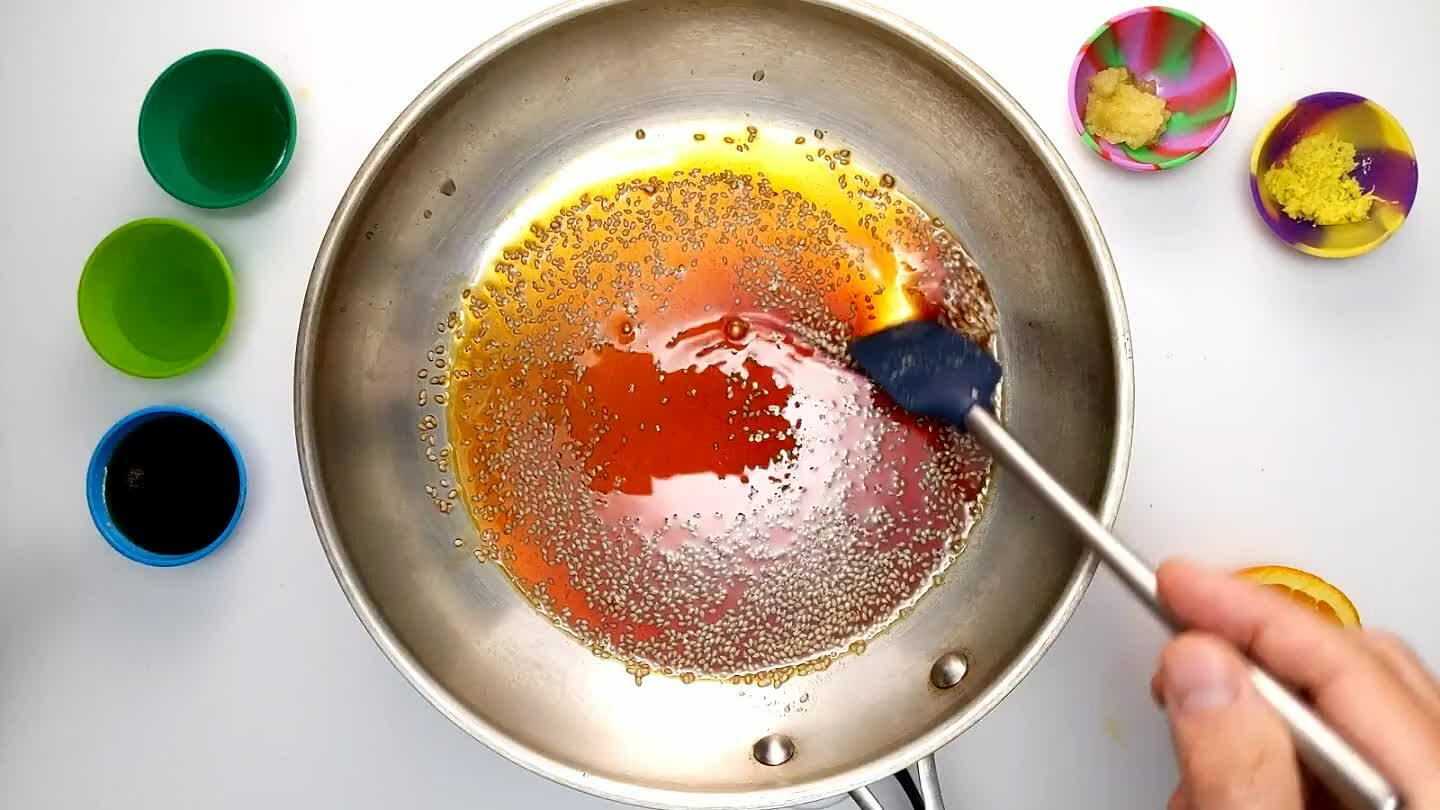 Add the mirin.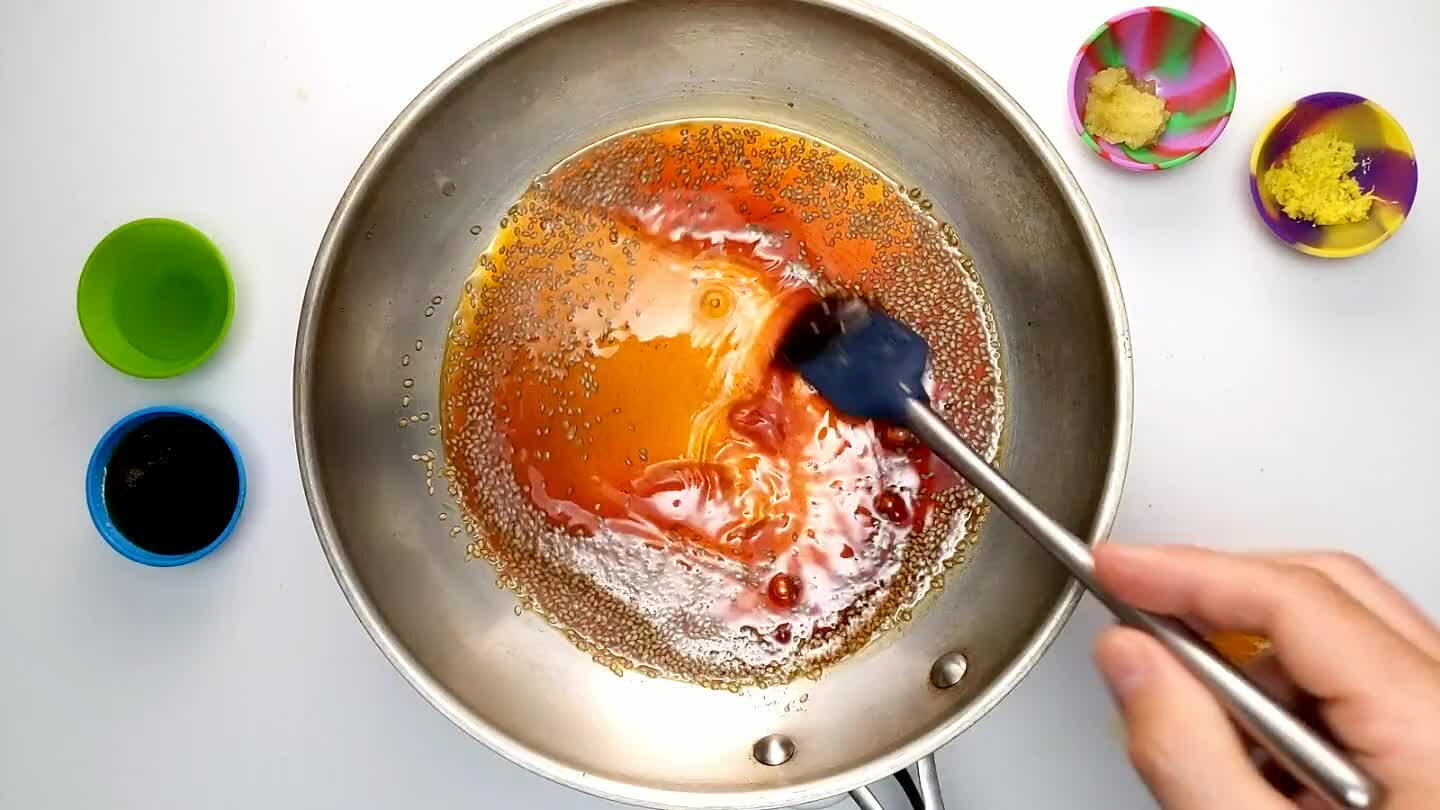 Add the rice vinegar.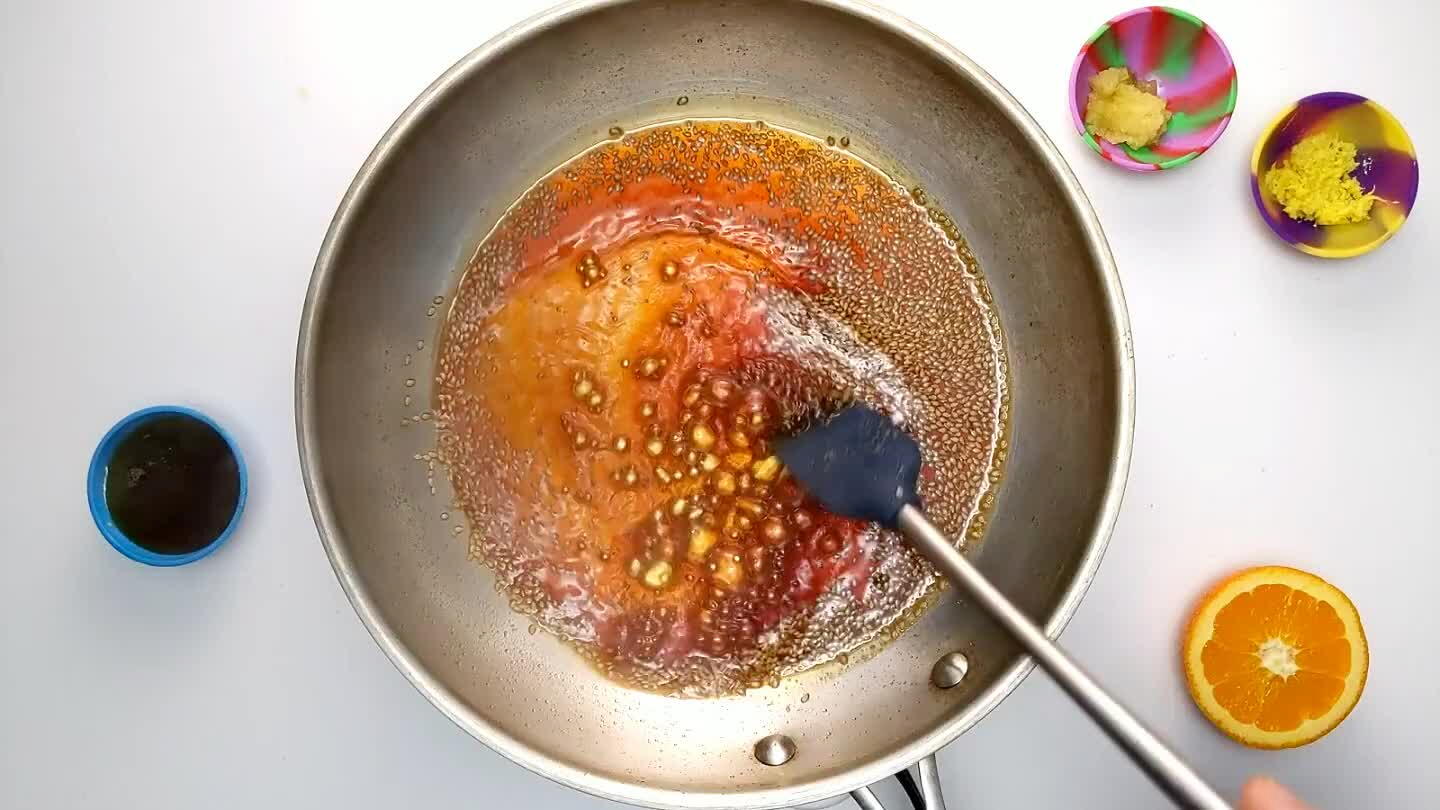 Add honey.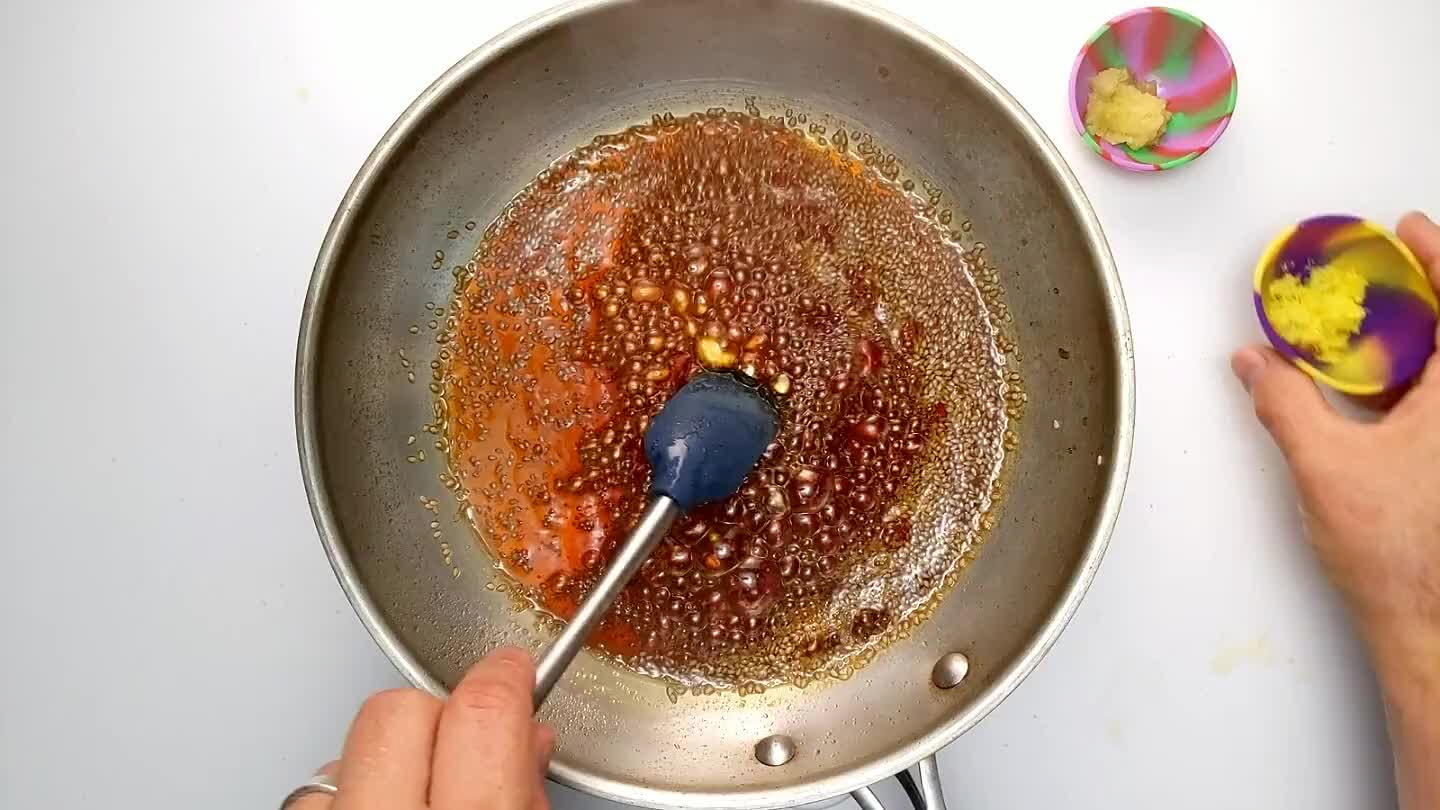 Stir in the grated ginger.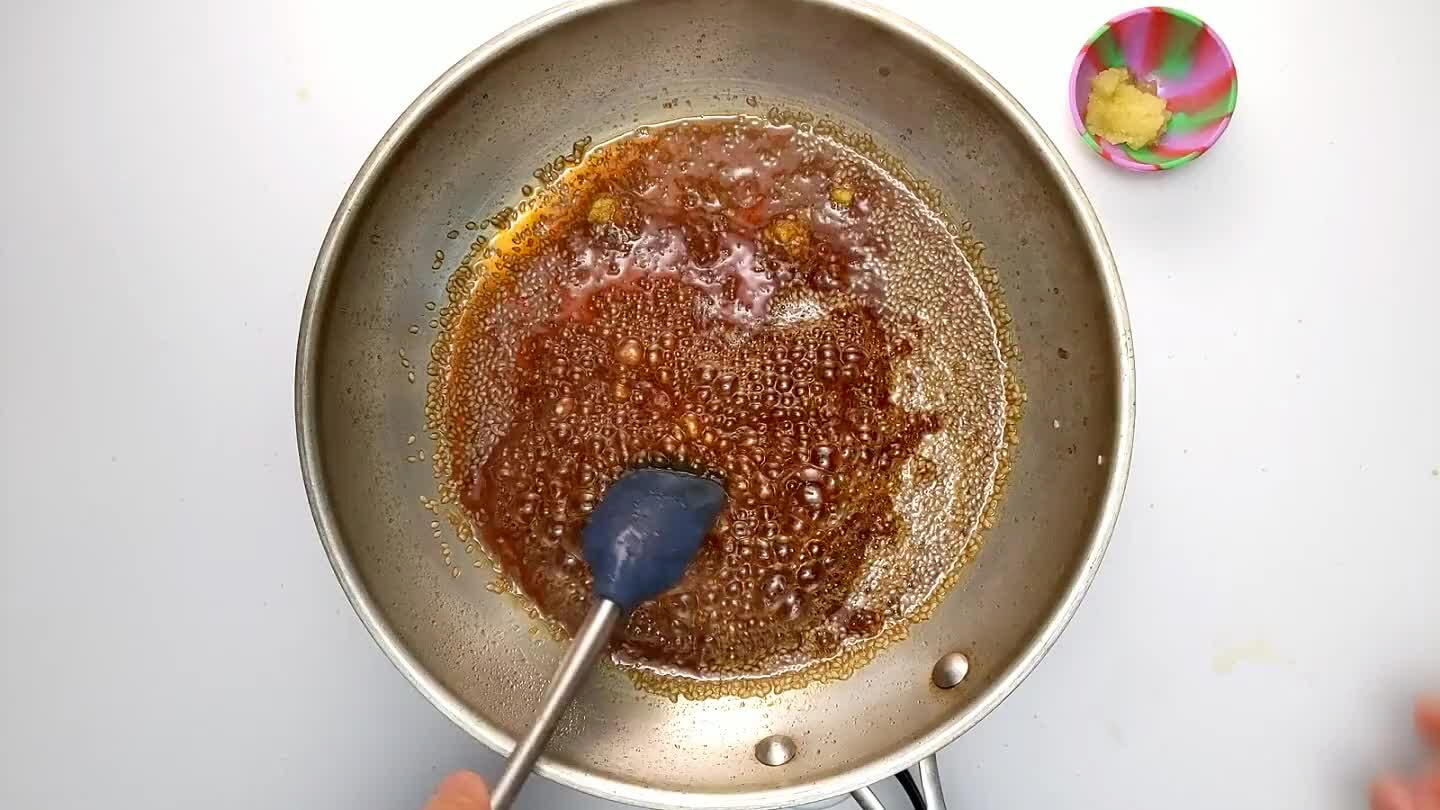 Stir in the grated garlic.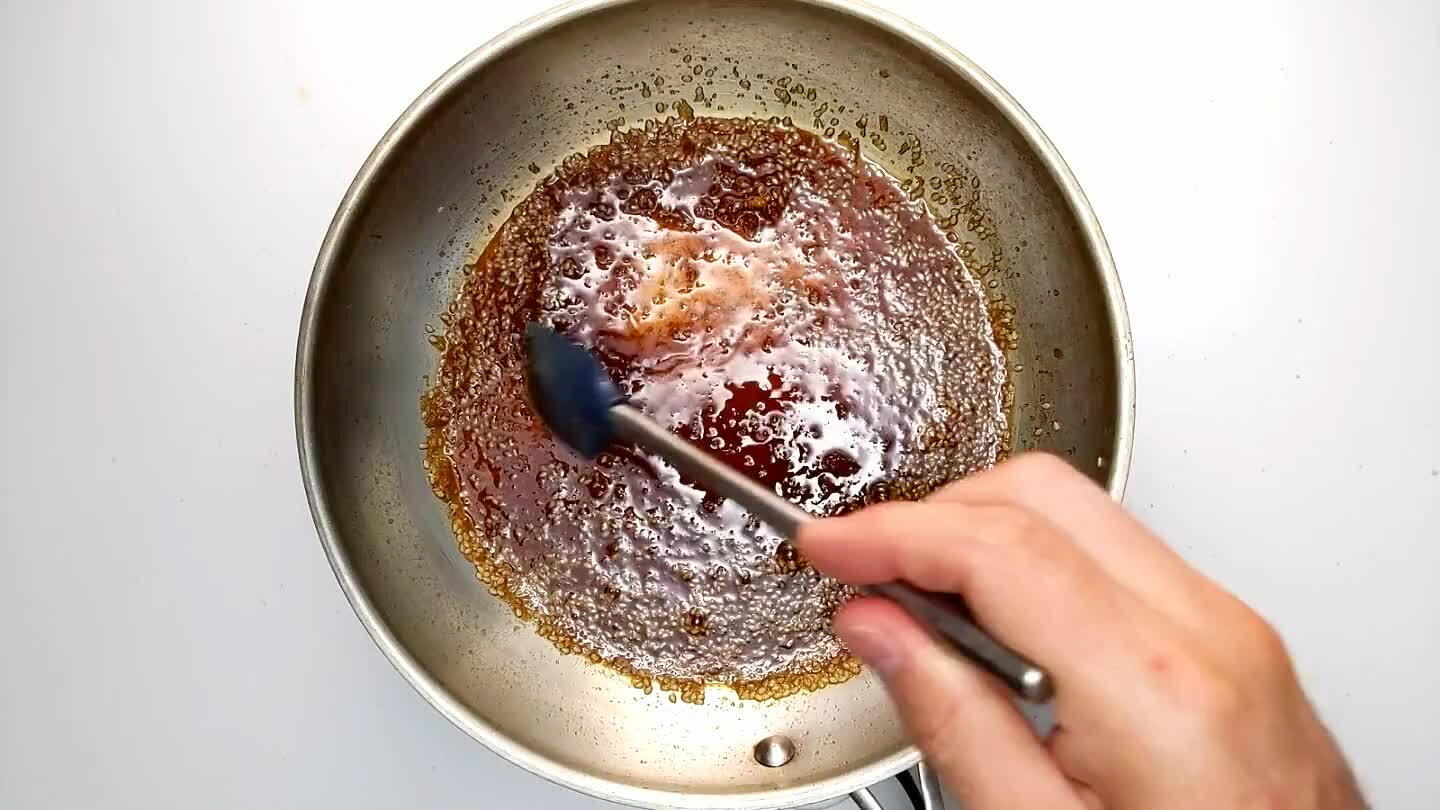 Mix the corn starch with just enough water to make a liquid slurry. Stream the slurry into the sauce while stirring. While you can easily skip this step if you like, it will add body to the sauce and help coat the chicken.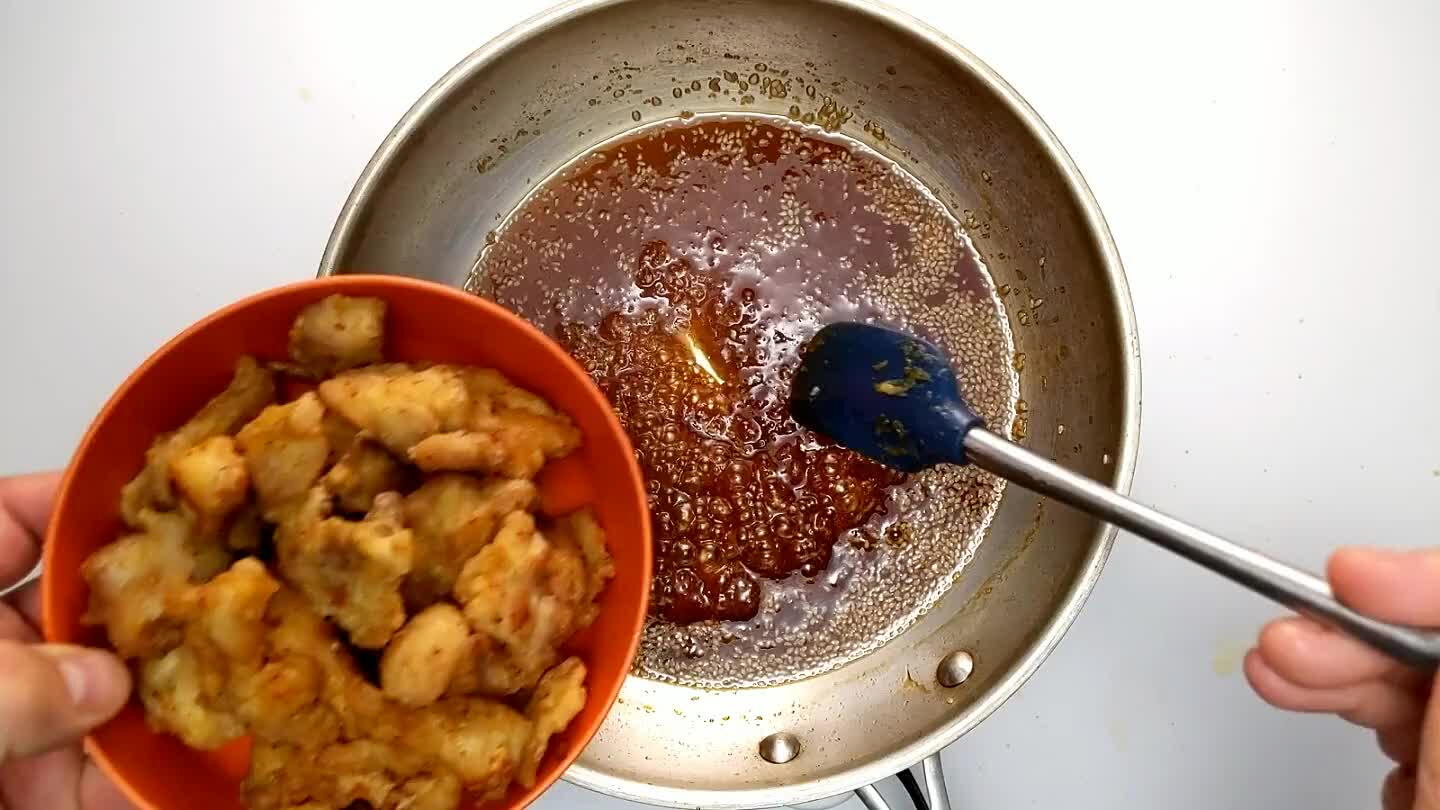 Add the fried chicken morsels to the sauce. Stir to coat the chicken thoroughly in sauce.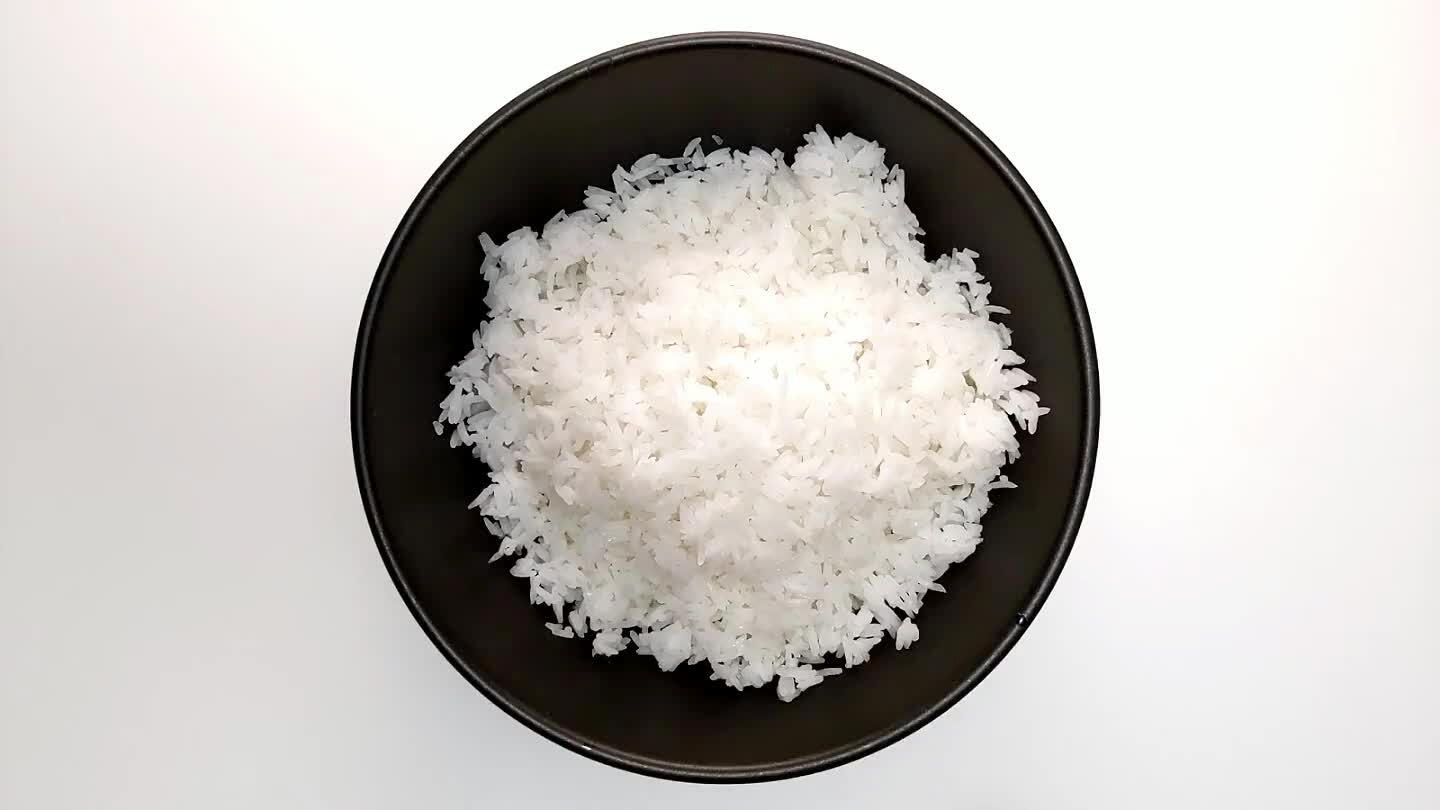 Dump the frozen rice in a bowl and microwave on high for 2 minutes.