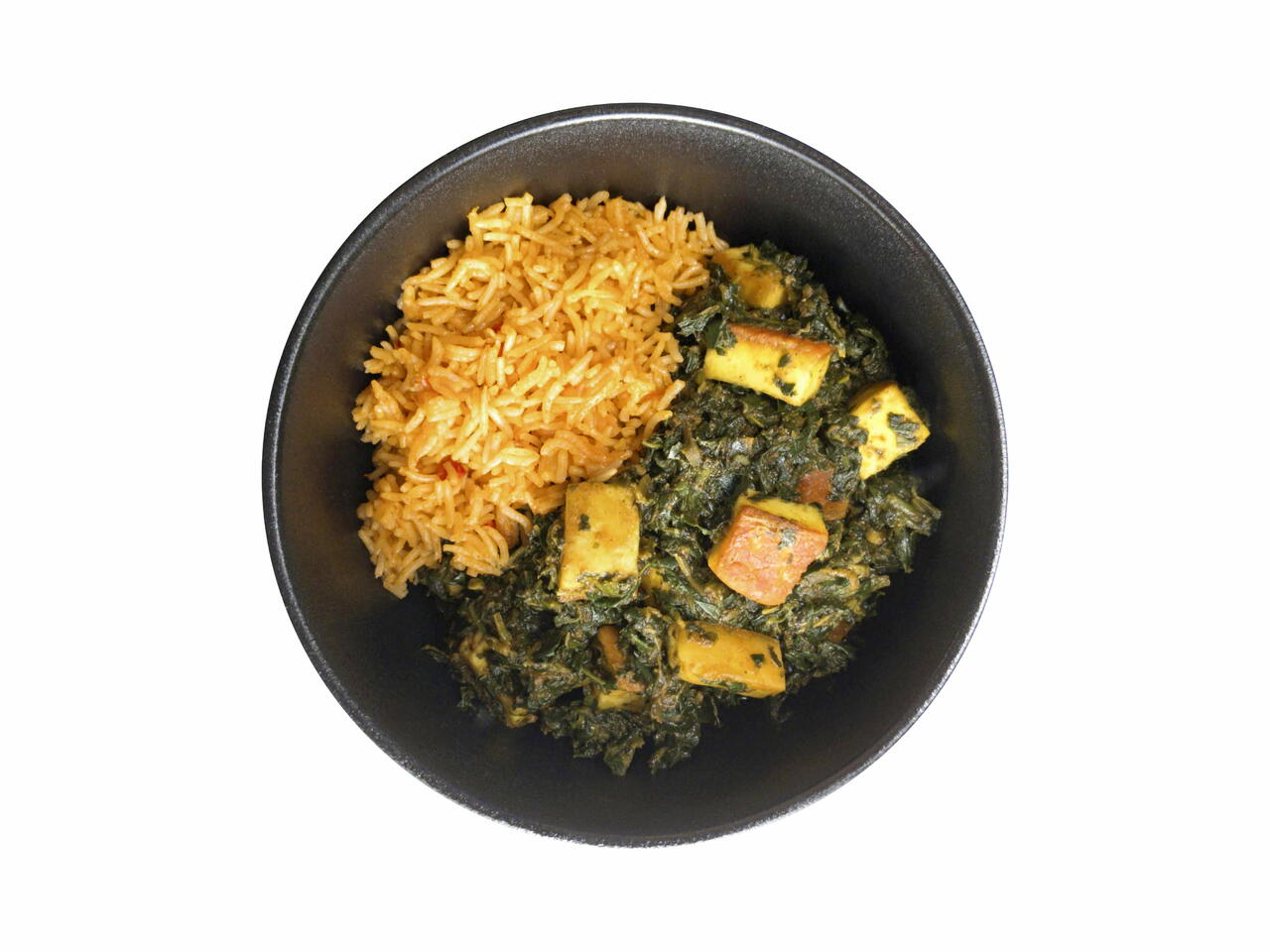 6 portions
20m
Toasted chunks of paneer in richly spiced spinach. This is the recipe that your local takeout joint doesn't want you to have.
What you will need
8 oz. Paneer
1 Jalapeno
2 cloves Garlic
Olive Oil
1/2 tsp Garam Masala
1 tsp Curry
Tomato Sauce
Salt
Spinach
8 oz. Precooked Basmati Rice, optional
(Nutritional facts 155 calories, 1.25 g fat, 31.72 g carbohydrates, 4.55 g protein, 0 mg cholesterol, 1240 mg sodium)
How to cook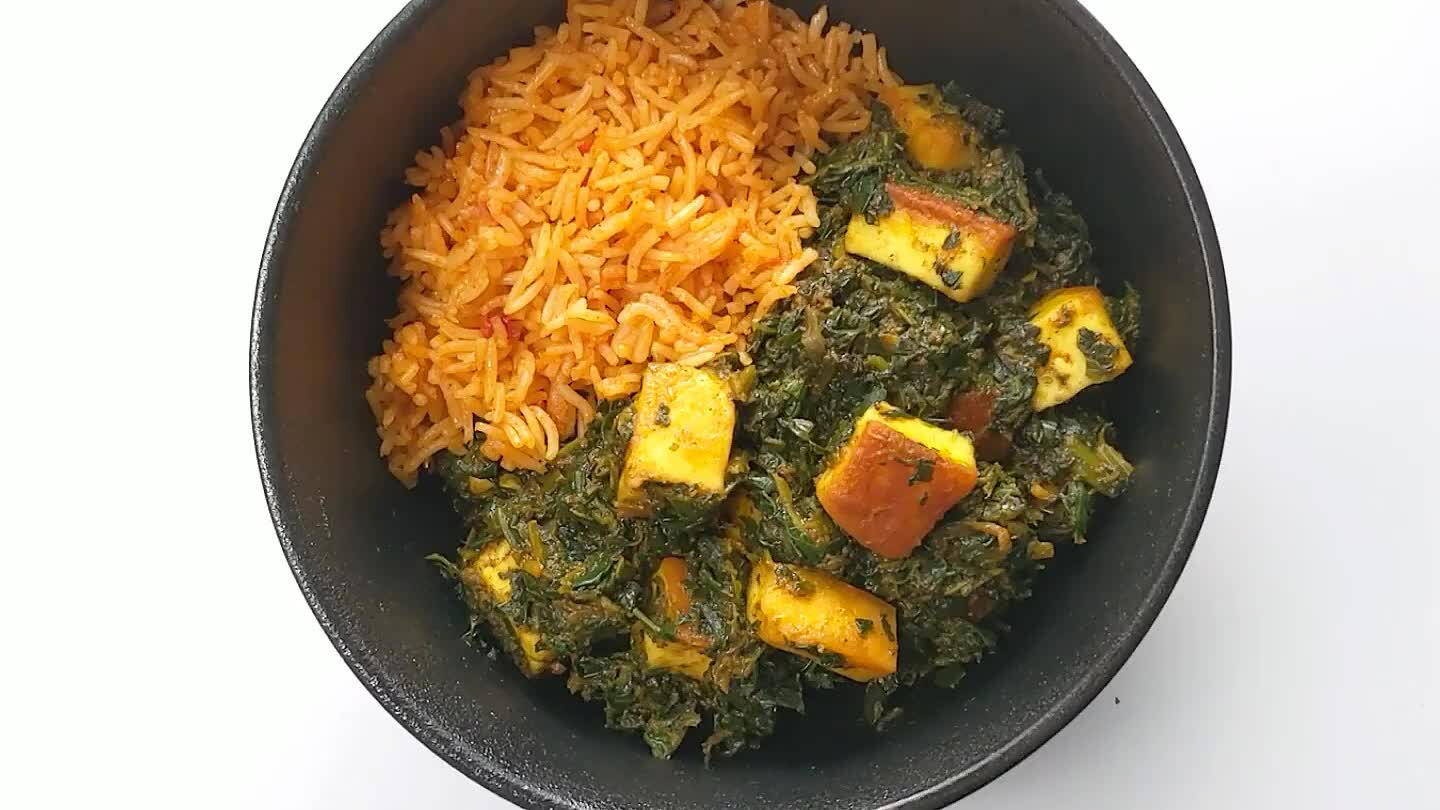 Gather ingredients.
Dice the paneer to about 1/2".
Slice the jalapeño as thin as possible. Using a whole jalapeño here means this is a fairly spicy dish. Feel free to use less or omit the jalapeño entirely depending on your tolerance for spicy foods.
Peel garlic cloves and chop or grate to a fine paste.
Heat some cooking oil briefly in a soup pot over medium-high heat.
Add the paneer cubes. Let the cubes toast in the oil until lightly browned on at least 2 sides. If you've never worked with paneer before, it's similar to haloumi in that it can be cooked without melting.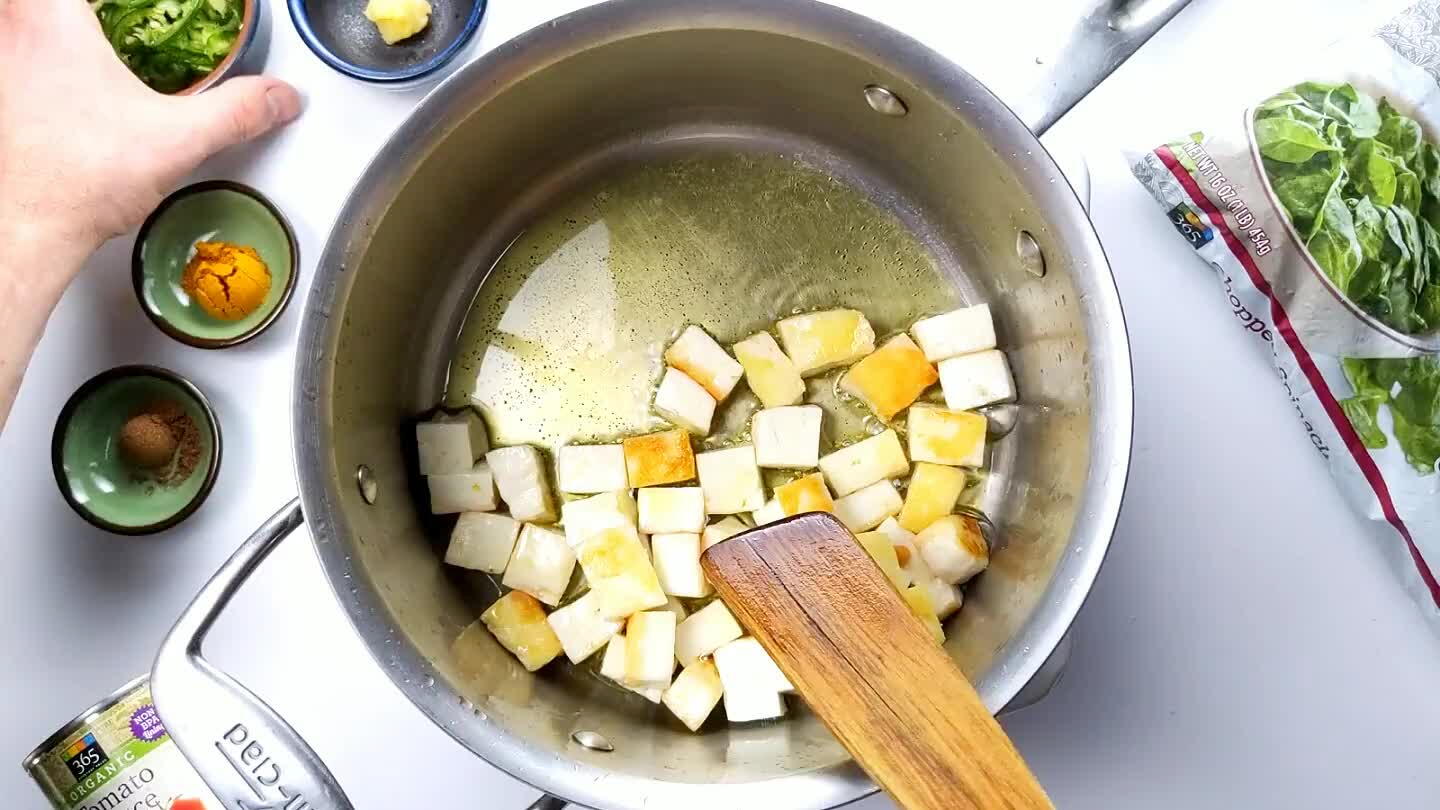 Push the cheese to one side of the pot. Tilt the pot to pool the oil on the cleared side and add the jalapeño slices to the oil.
Stir the garlic into the oil.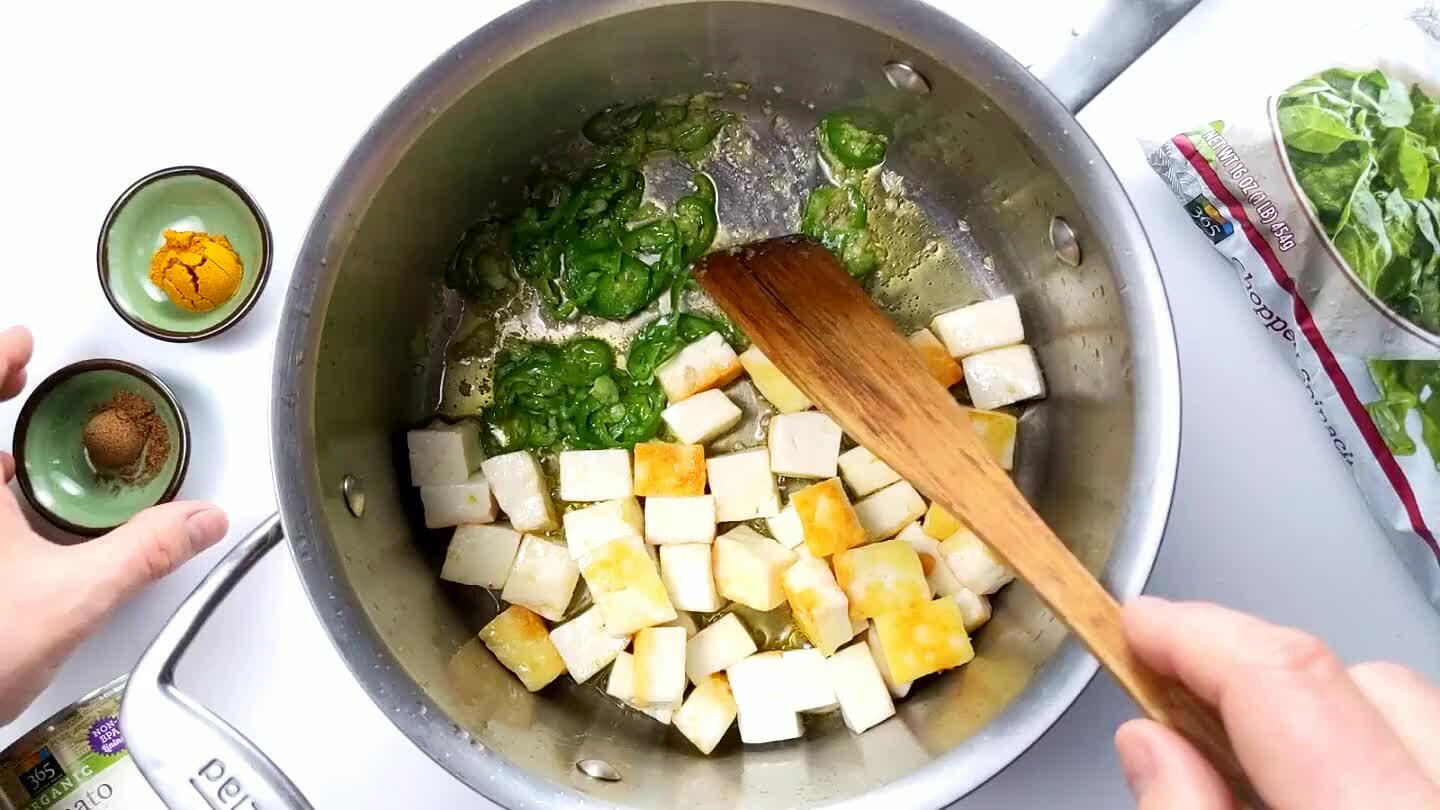 Add the garam masala.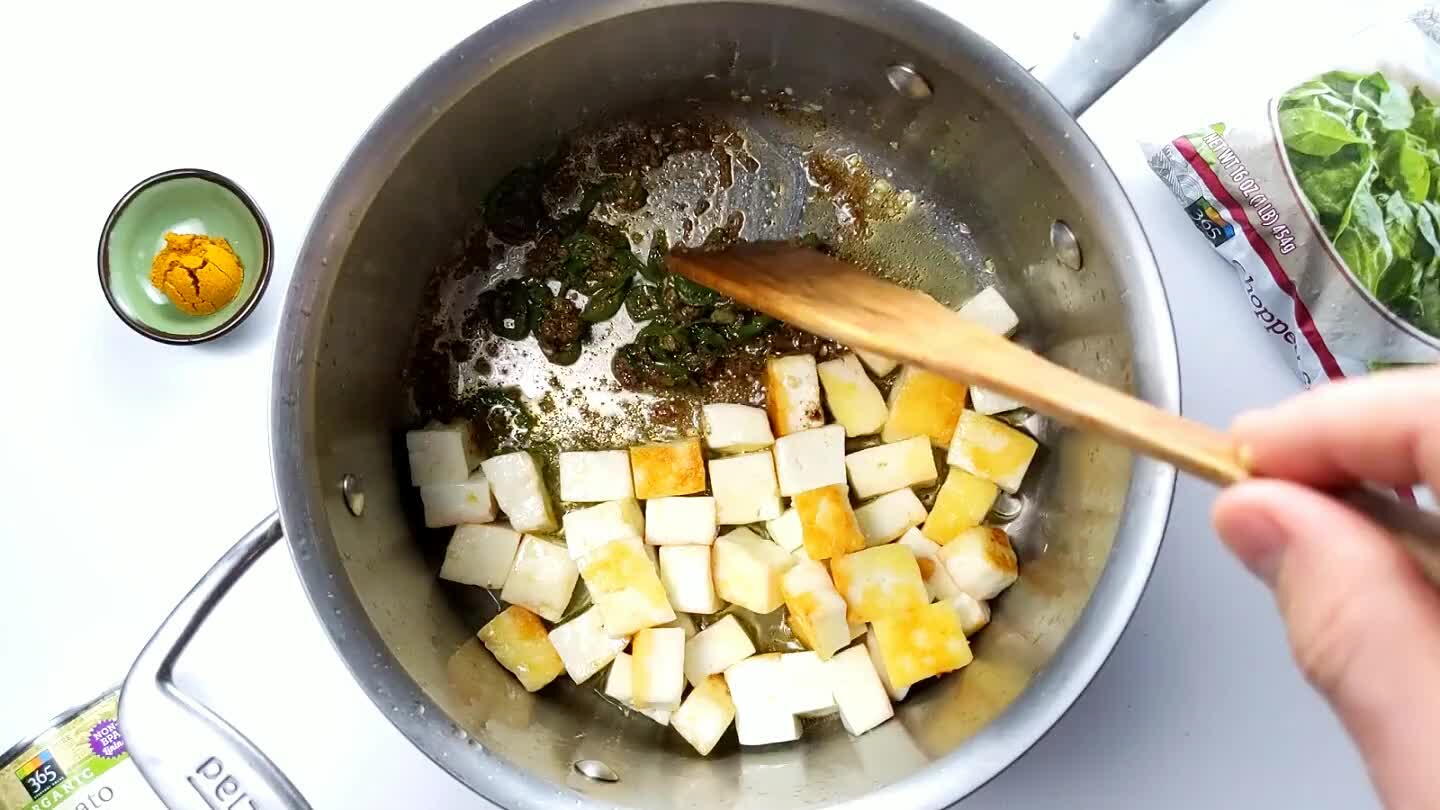 Add the curry powder.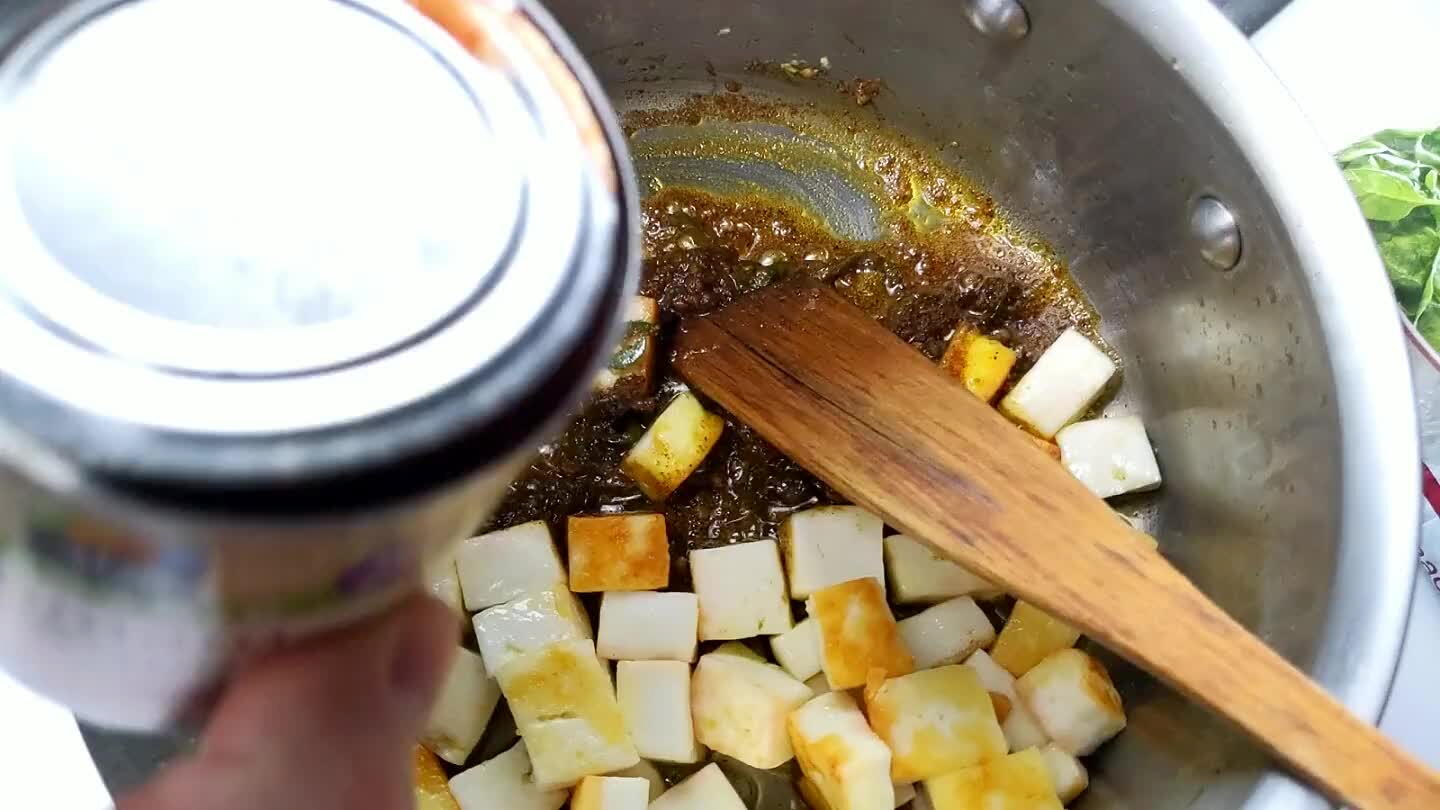 Add the tomato sauce. Simmer for about 5 minutes to reduce.
Stir in the frozen spinach. Cover and cook until heated through.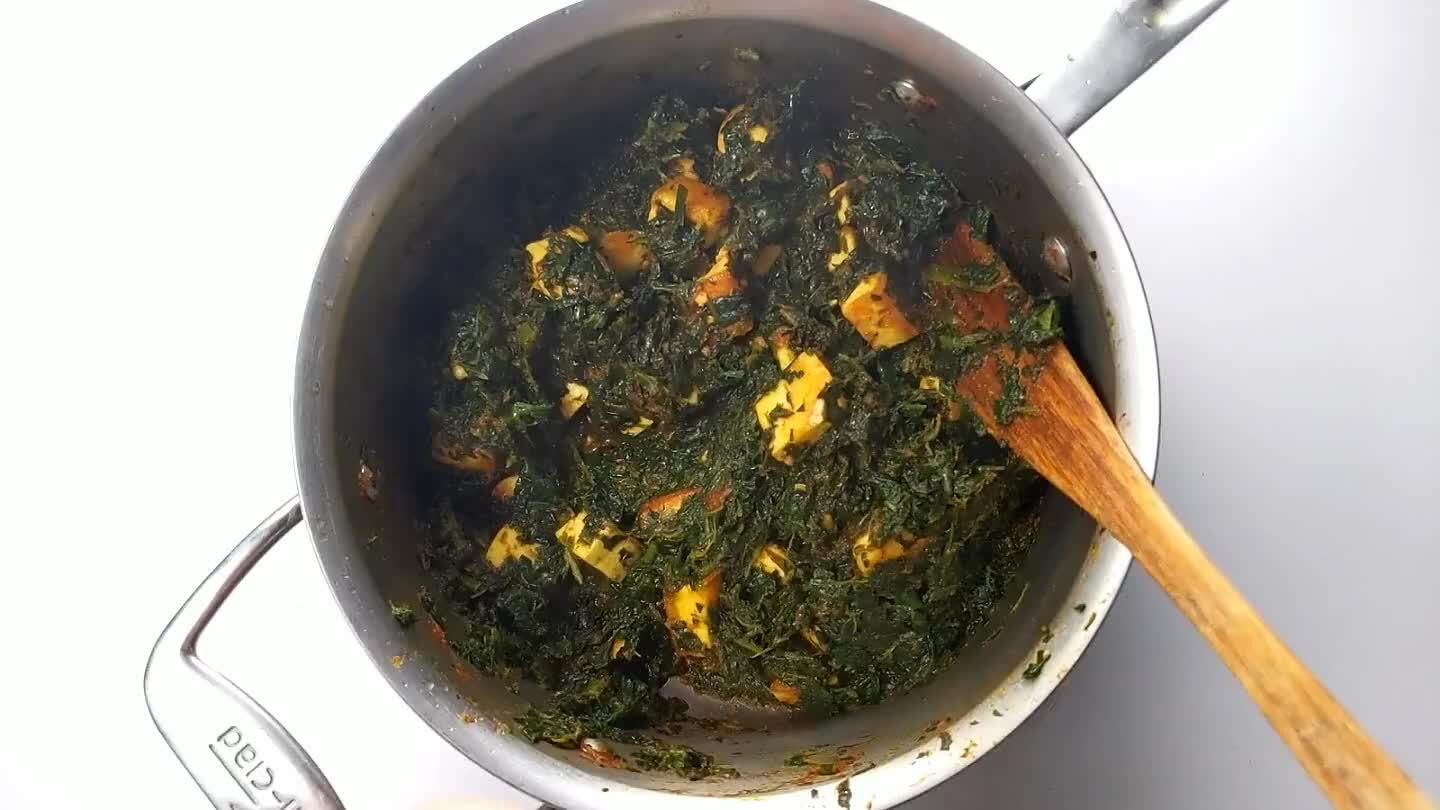 Season with salt and pepper as desired.
Prepare rice however you like. These packets of microwaveable rice aren't bad. They're a little expensive but very quick and easy. Just tear open the packet slightly and microwave for about 2 minutes.