How to Crush Garlic
wiithout tools
What you will need
garlic cloves
chef's knife
(Nutritional facts 13 calories, 0.53 g fat, 2 g carbohydrates, 0.17 g protein, undefined mg cholesterol, 26 mg sodium)
How to cook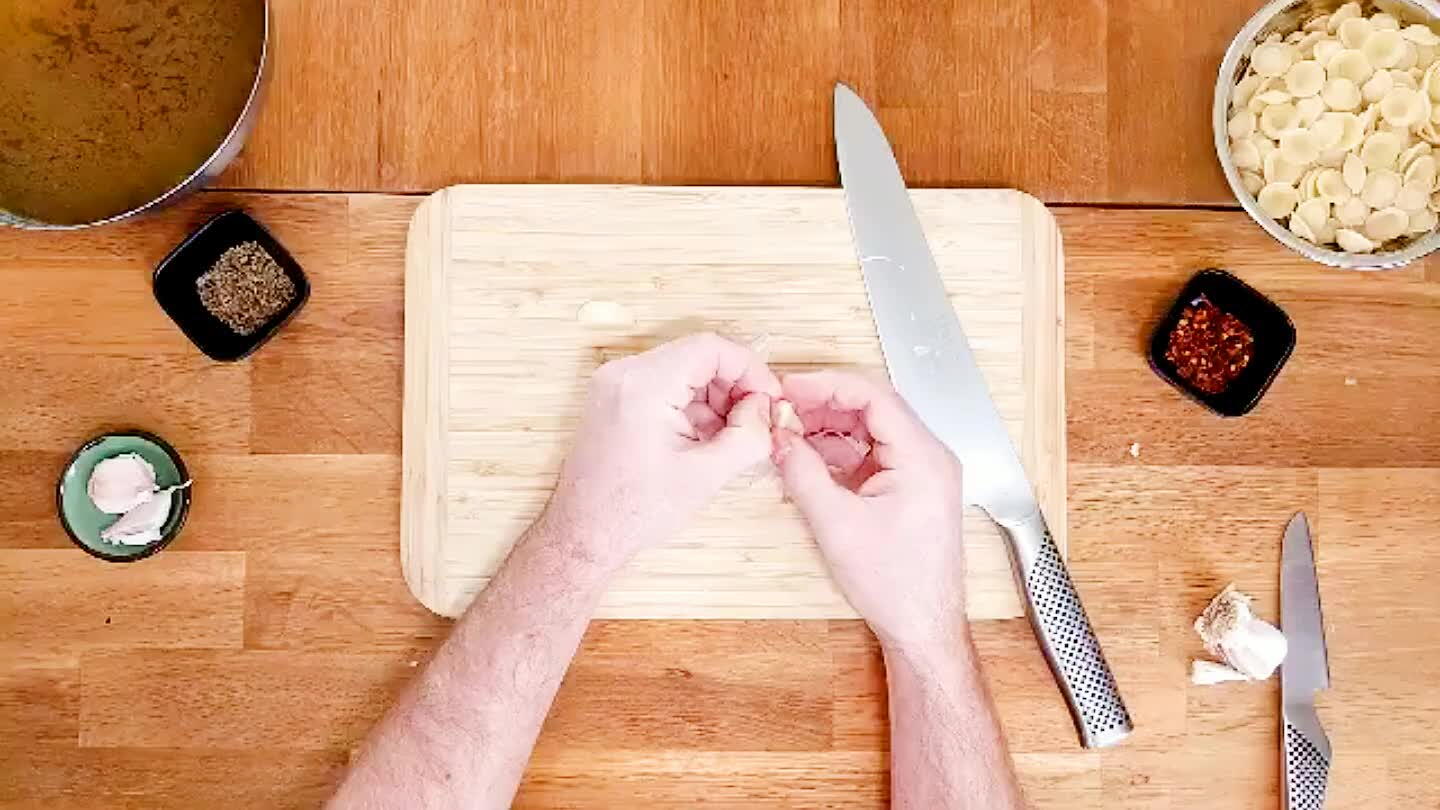 Remove the hard, root side of the clove. I use a knife, and tilt the knife at the last moment to split the skin fo easy peeling.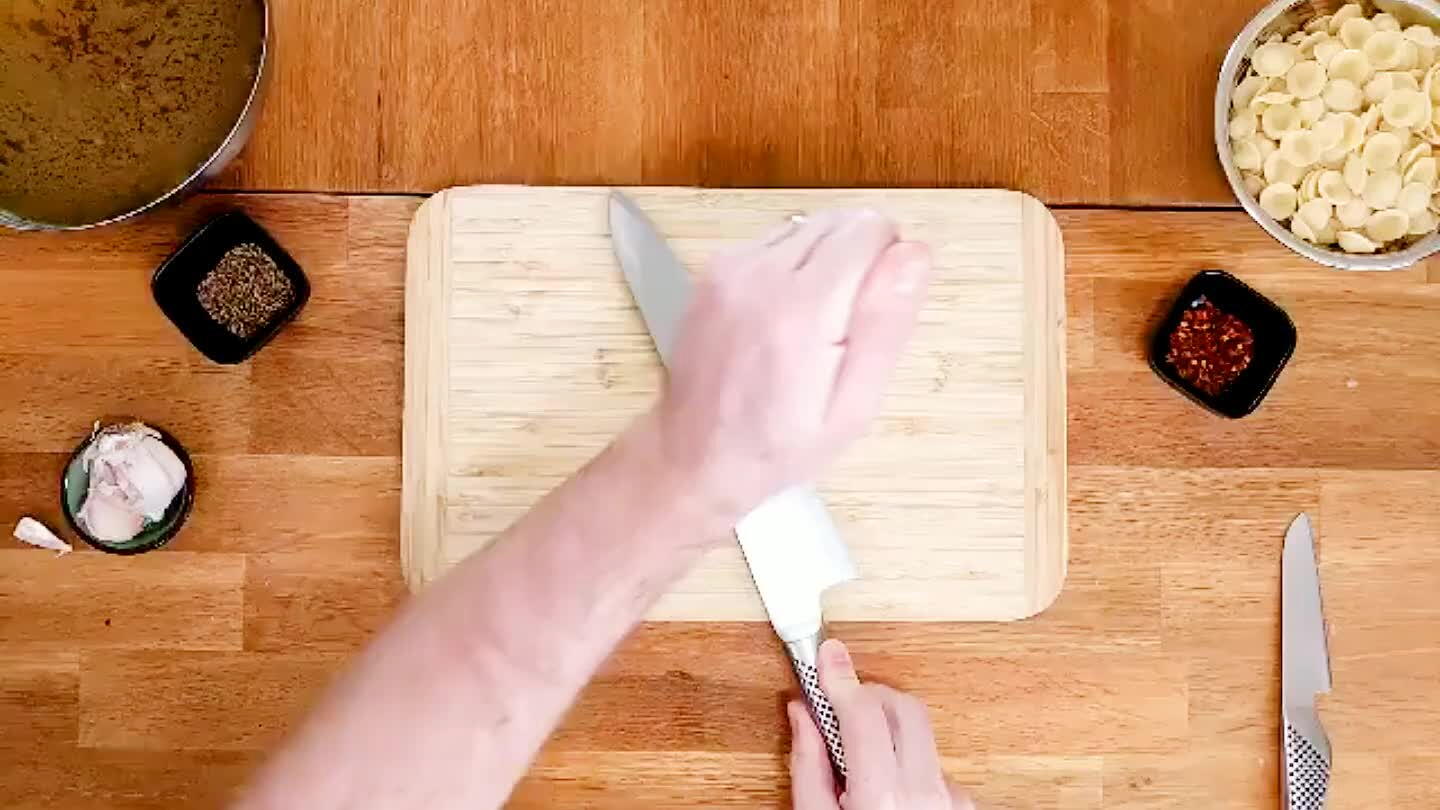 With the side of a chef's knife placed over the peeled cloves, you can give a firm thwack with the heal of your palm to start. Then slice the cloves thin.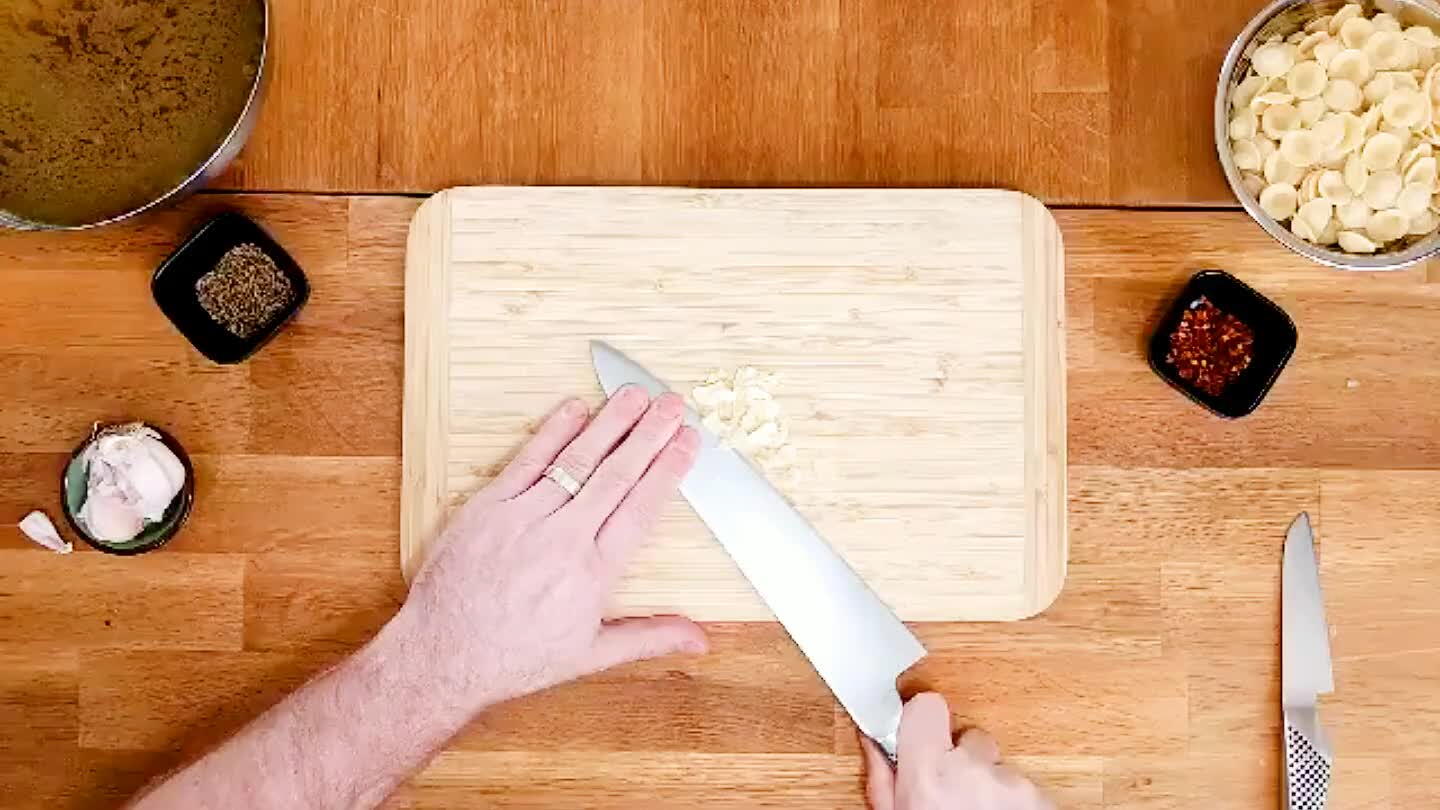 By pressing the blade of the knife into the garlic and dragging through the garlic, you reduce it to a paste.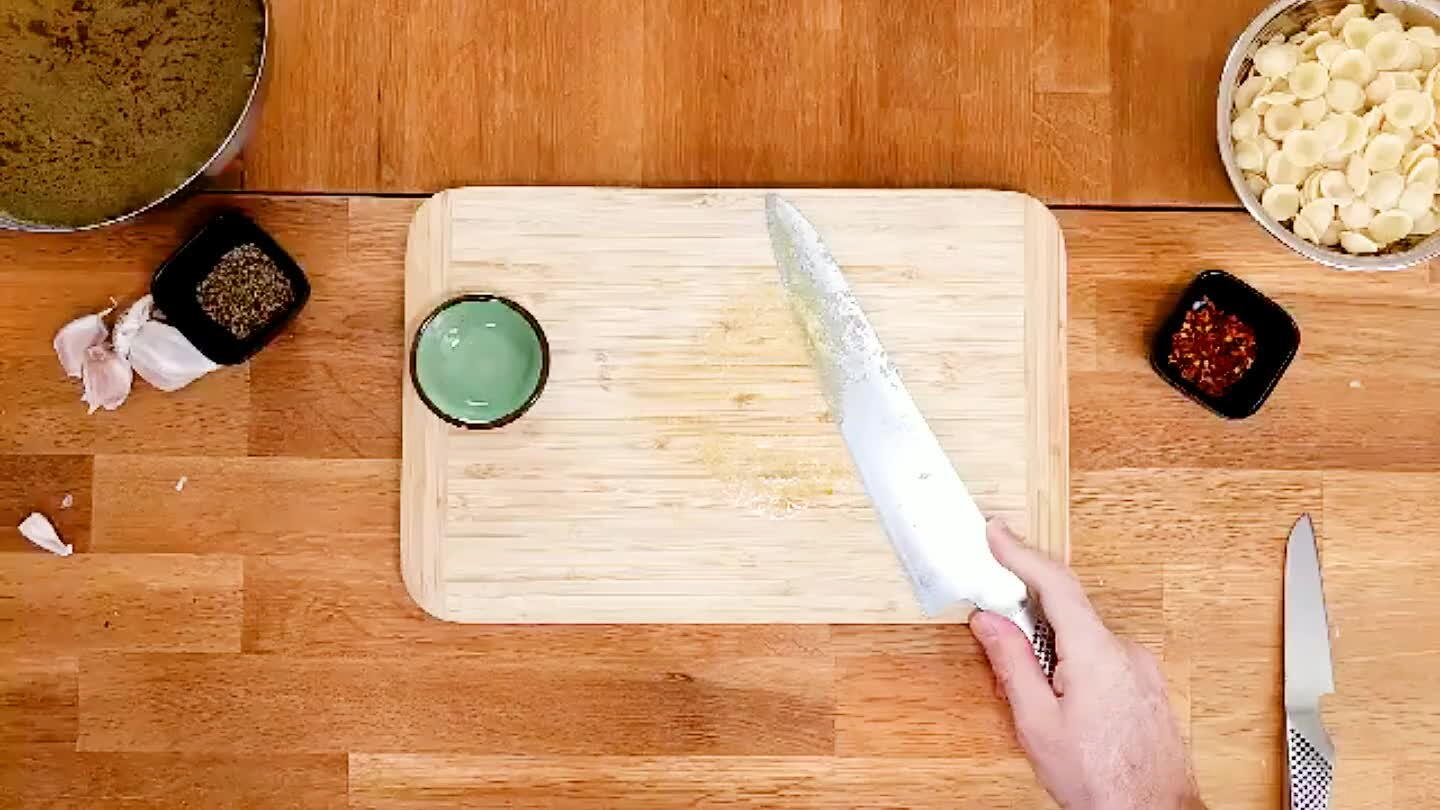 Scrape up the crushed garlic and put it to use.