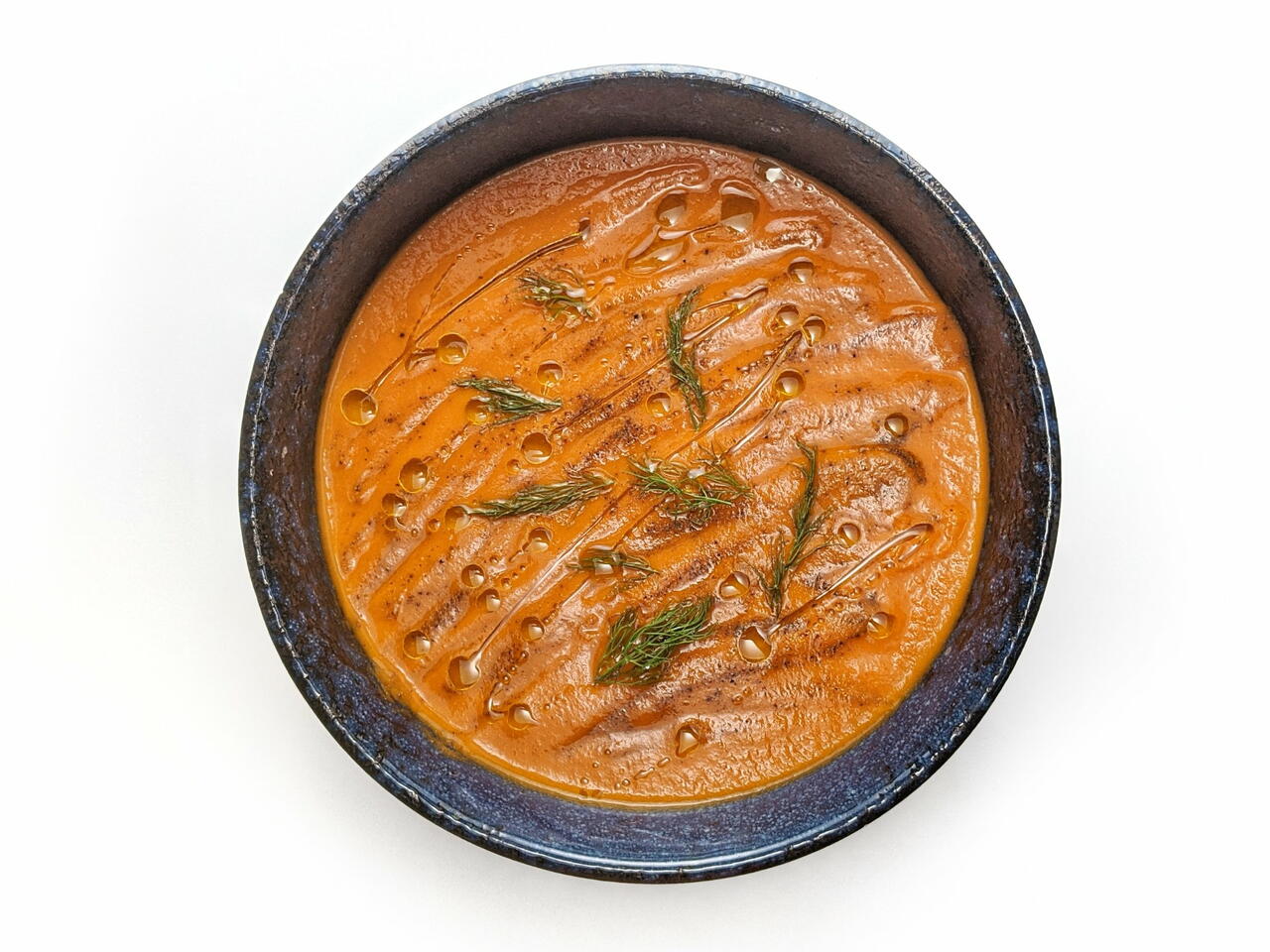 4 portions
25m
I've learned a thing or two about tomato soup over the years. Two things specifically, actually. It should contain fresh fennel. It should also contain thyme. That's all. Pretty simple. If it's got fennel and thyme in it, you should be good. Oh, and grilled cheese makes a great accompaniment.
What you will need
1 bulb Fresh Fennel
1 Yellow Onion
1/4 cup Olive Oil
1/2 bunch Thyme
28 oz. crushed Tomatoes
Salt
Black Pepper
(Nutritional facts 54 calories, 2.83 g fat, 7.18 g carbohydrates, 1.49 g protein, 1 mg cholesterol, 538 mg sodium)
How to cook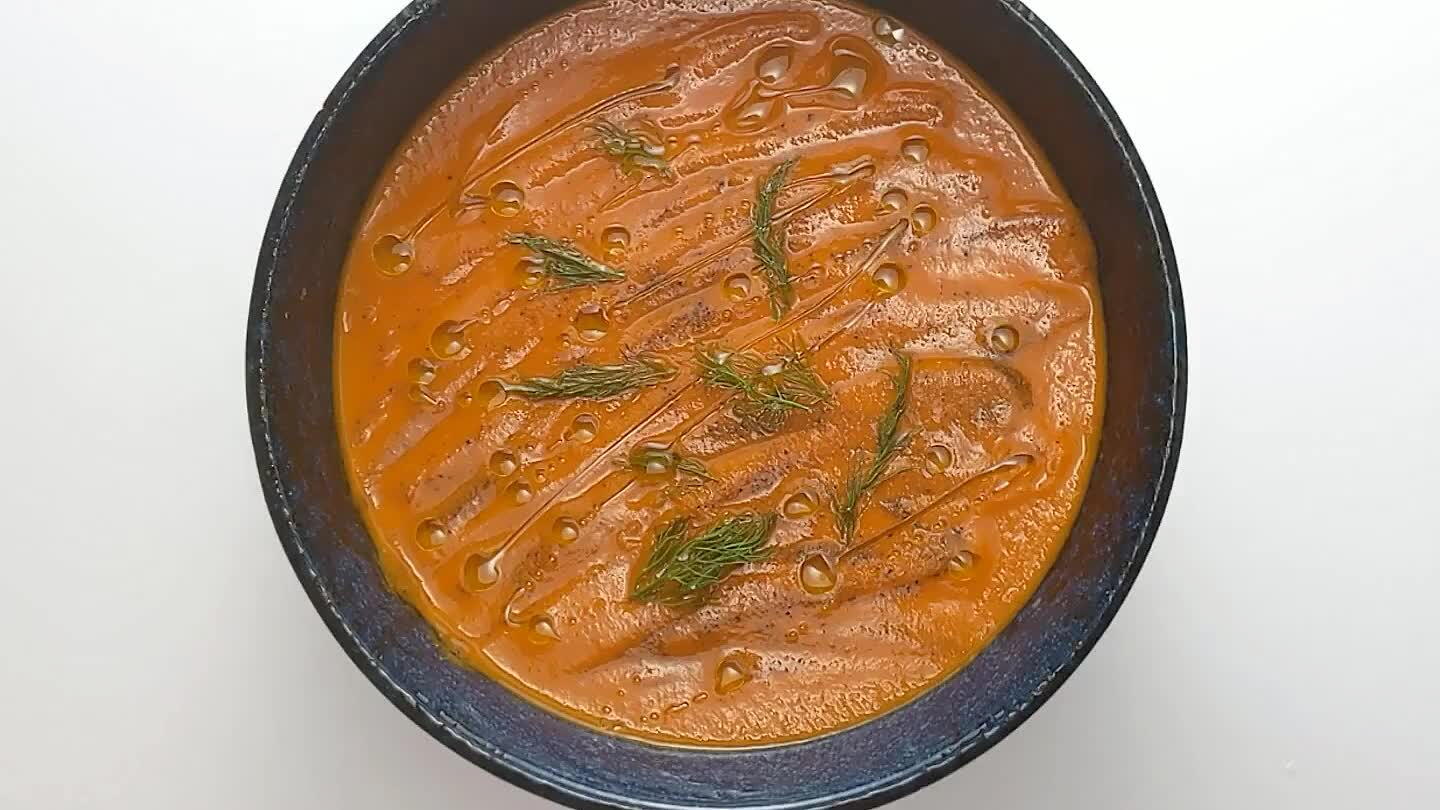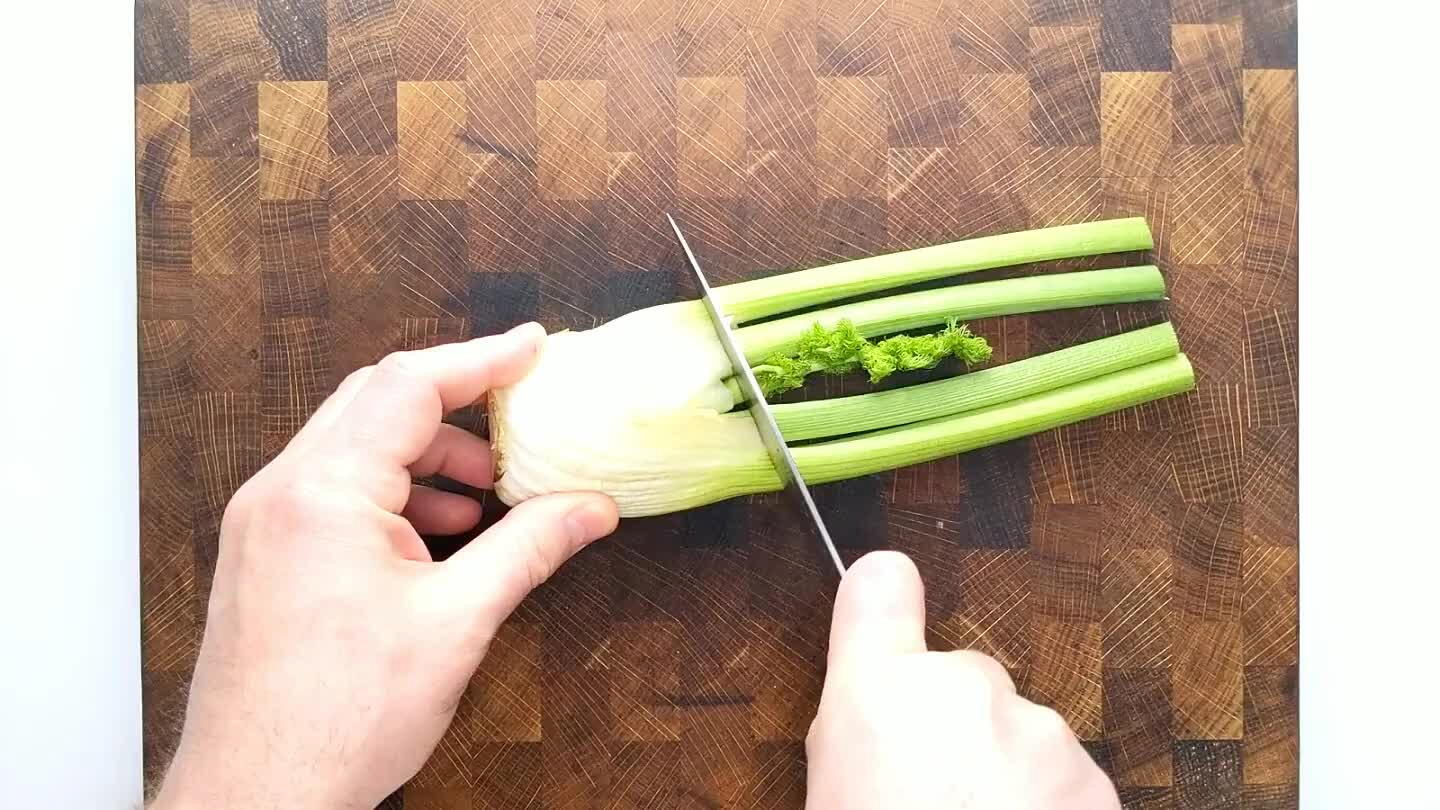 Remove the fronds from the fennel bulb and slice the whole bulb thinly. You can discard most of the fennel fronds, but you may want to reserve a few of the nicer looking sprigs for garnishing.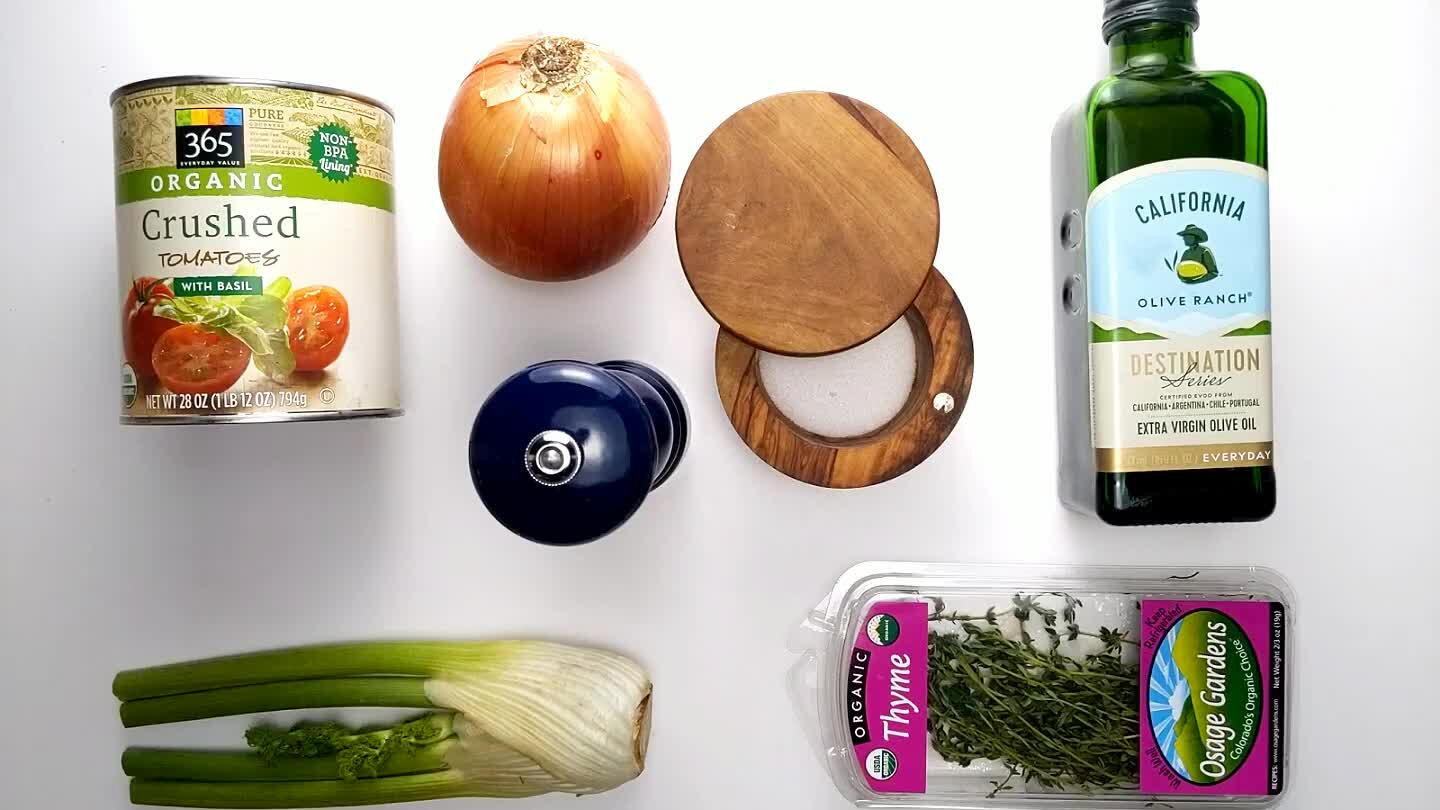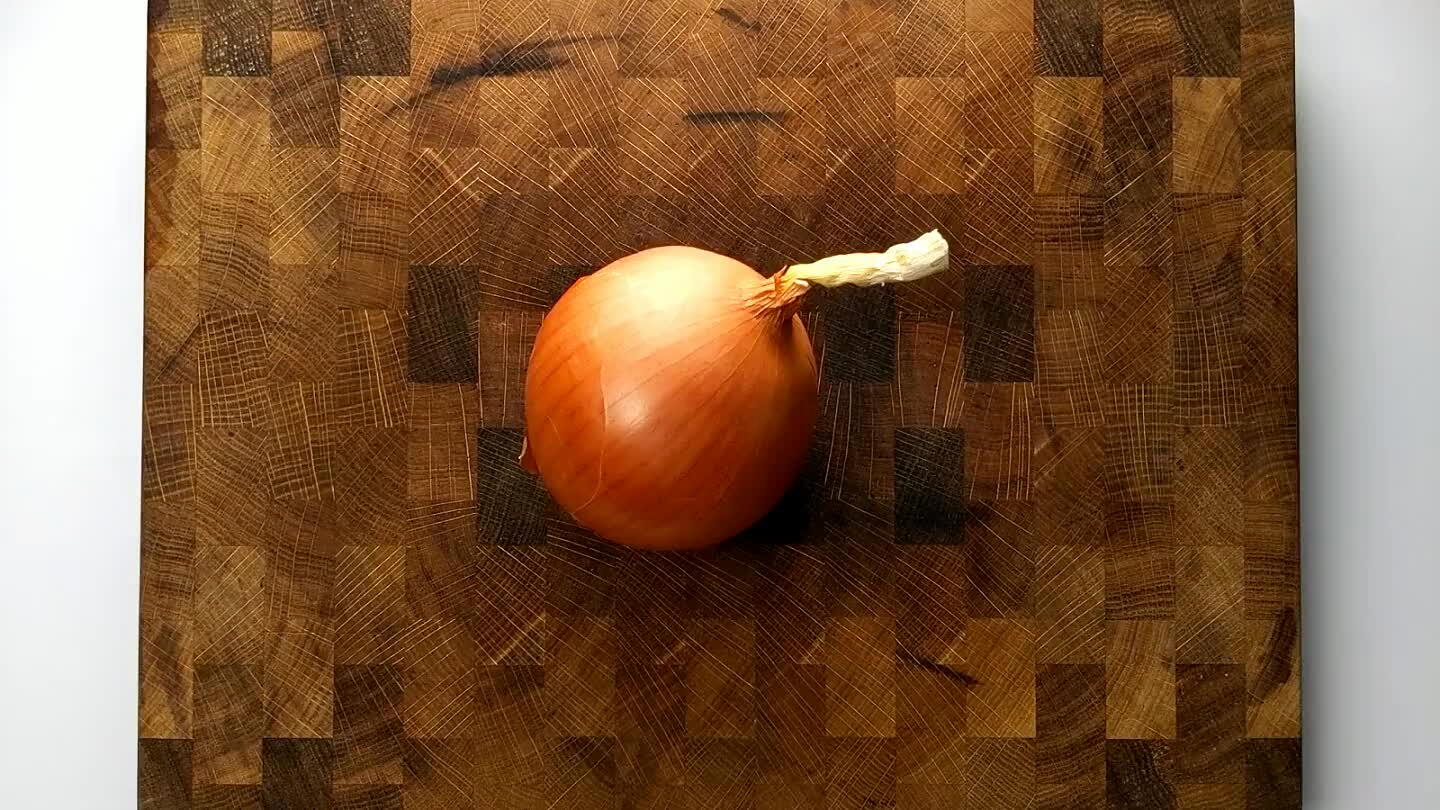 Halve onion through the root axis and remove the peel. Slice parallel to the root tip to yield thin arcs of onion.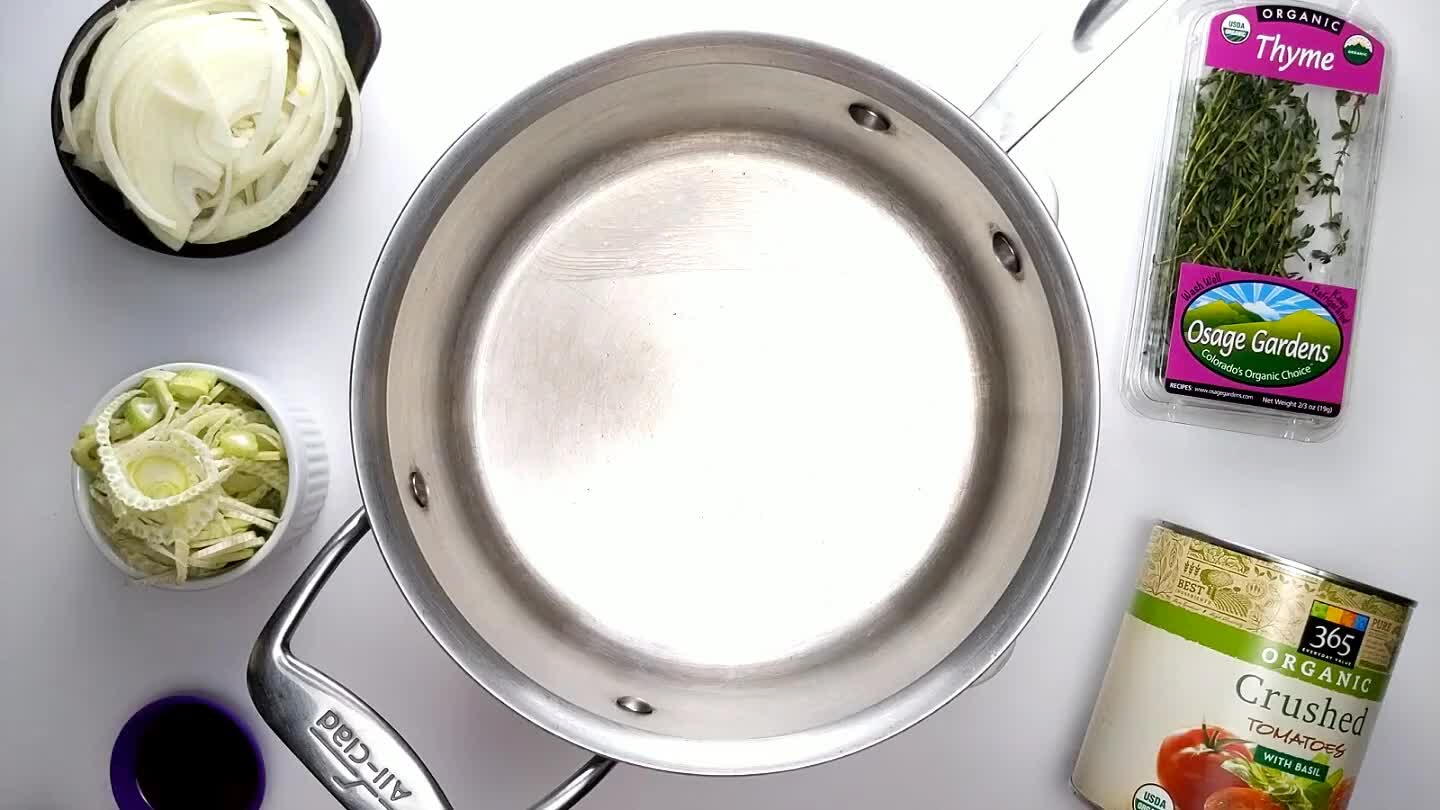 Pour the olive oil into a soup pot and place it over medium heat.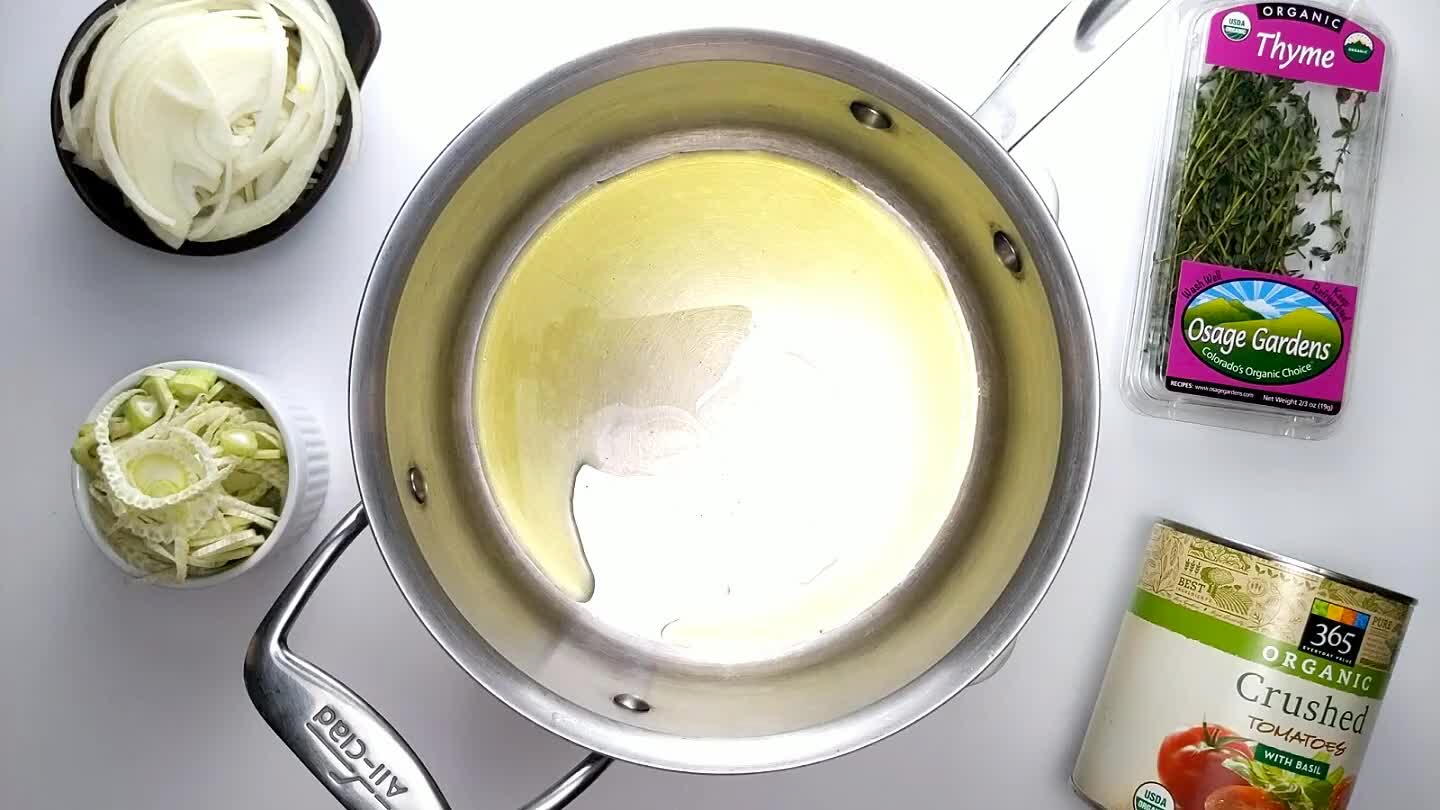 Add the sliced onion.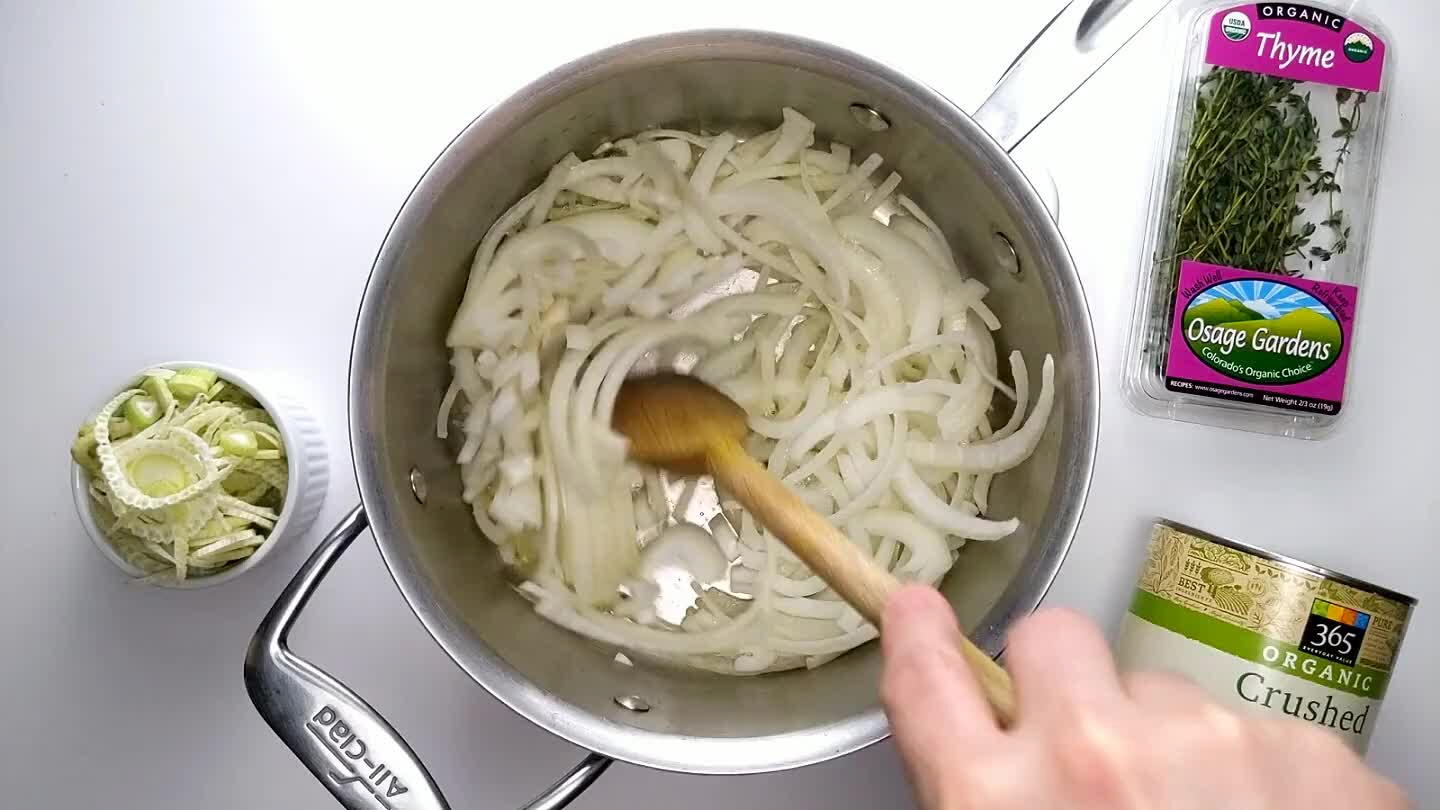 Add the sliced fennel.
Add a bundle of thyme.
Stirring frequently, cook until the onion and fennel are both soft and translucent. Reduce the temperature if necessary, in order to keep the vegetables from browning before they soften. This should take around 8-10 minutes.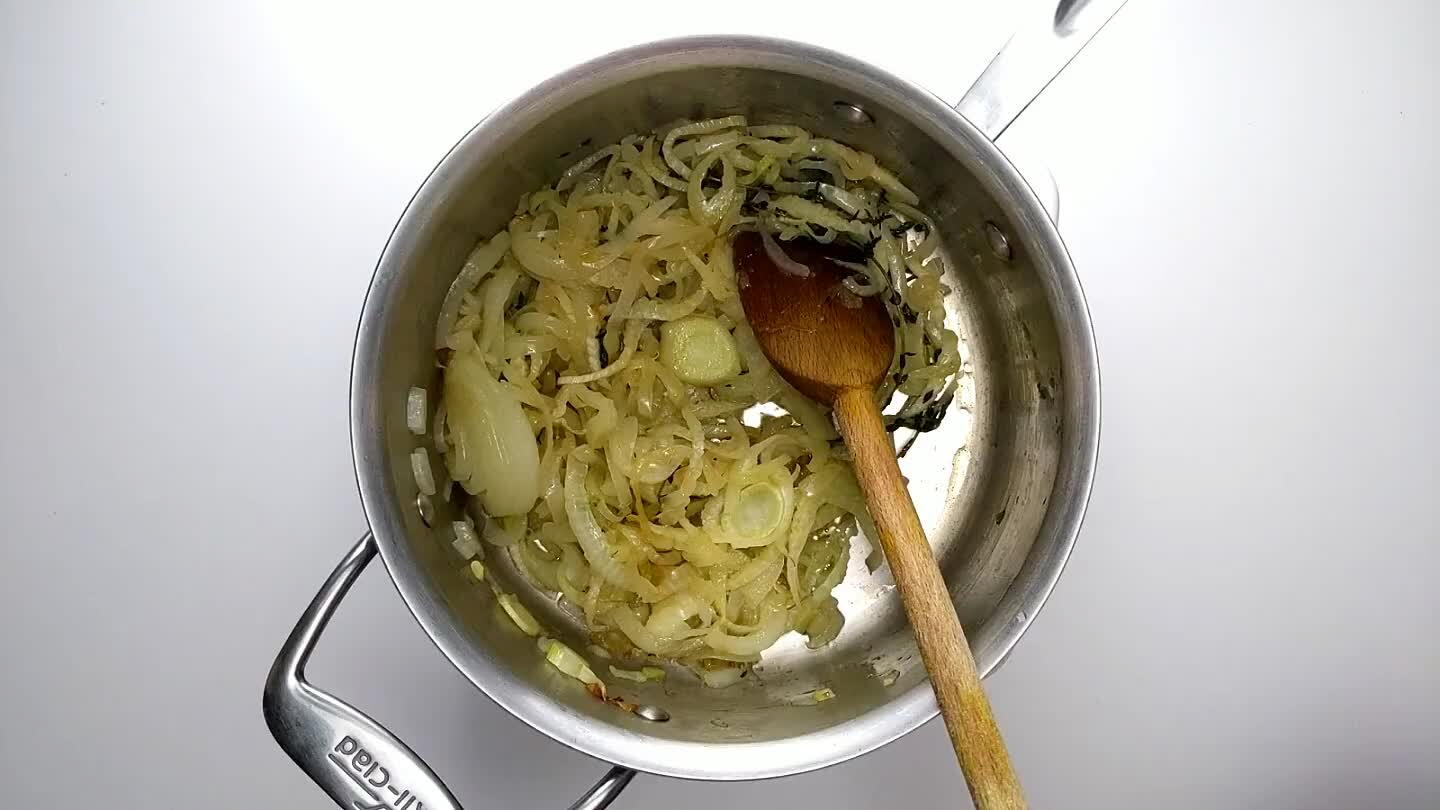 Add the diced tomatoes, and bring the pot to a gentle simmer. Simmer for 5-10 minutes.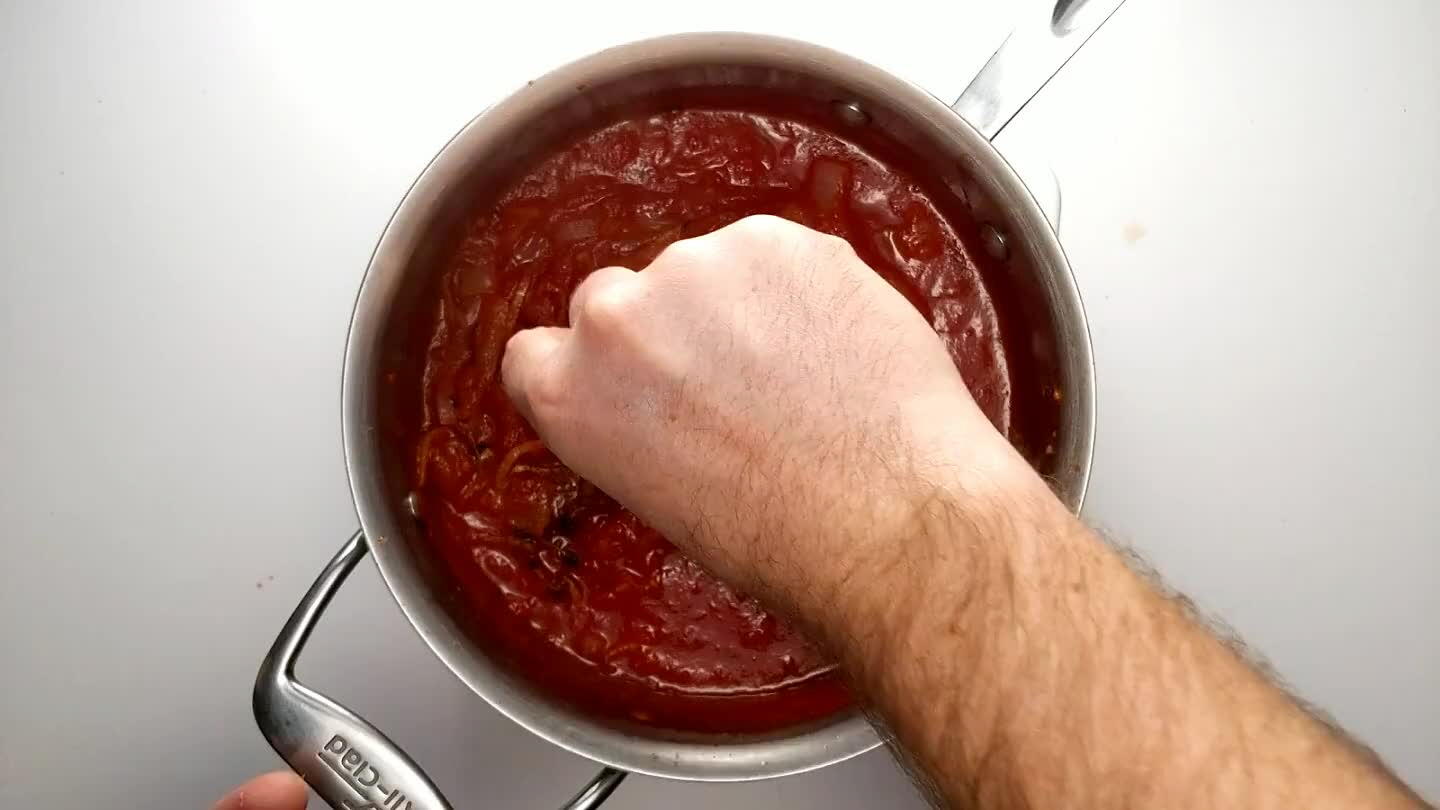 Pluck out the bundle of thyme and discard.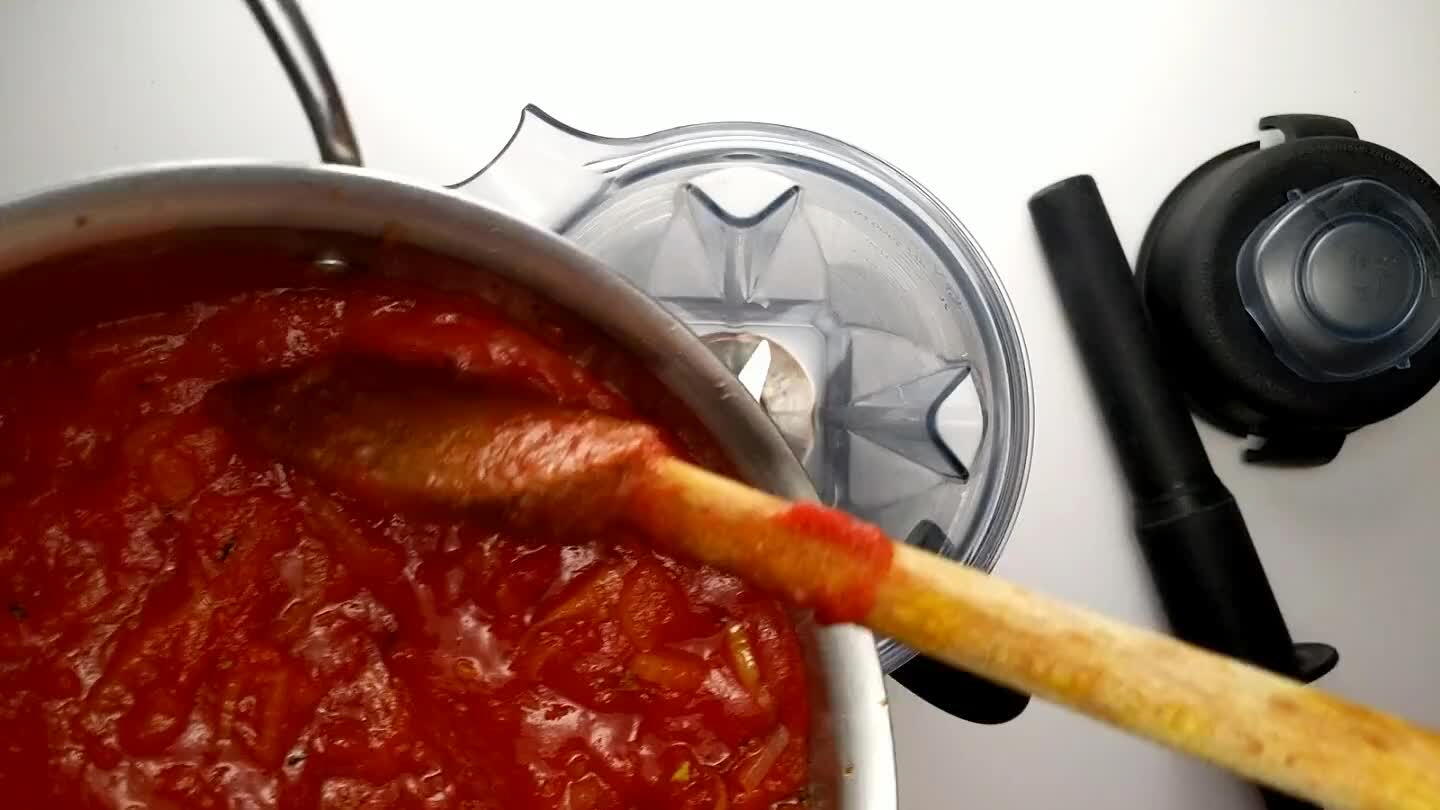 Transfer to a blender or food processor and blend until smooth. Keep in mind that hot foods expand drastically when blended. Hold the lid firm with a towel to protect your hand. Start the blender on low speed and work up slowly to high. Otherwise, you'll be cleaning tomato soup off of the ceiling.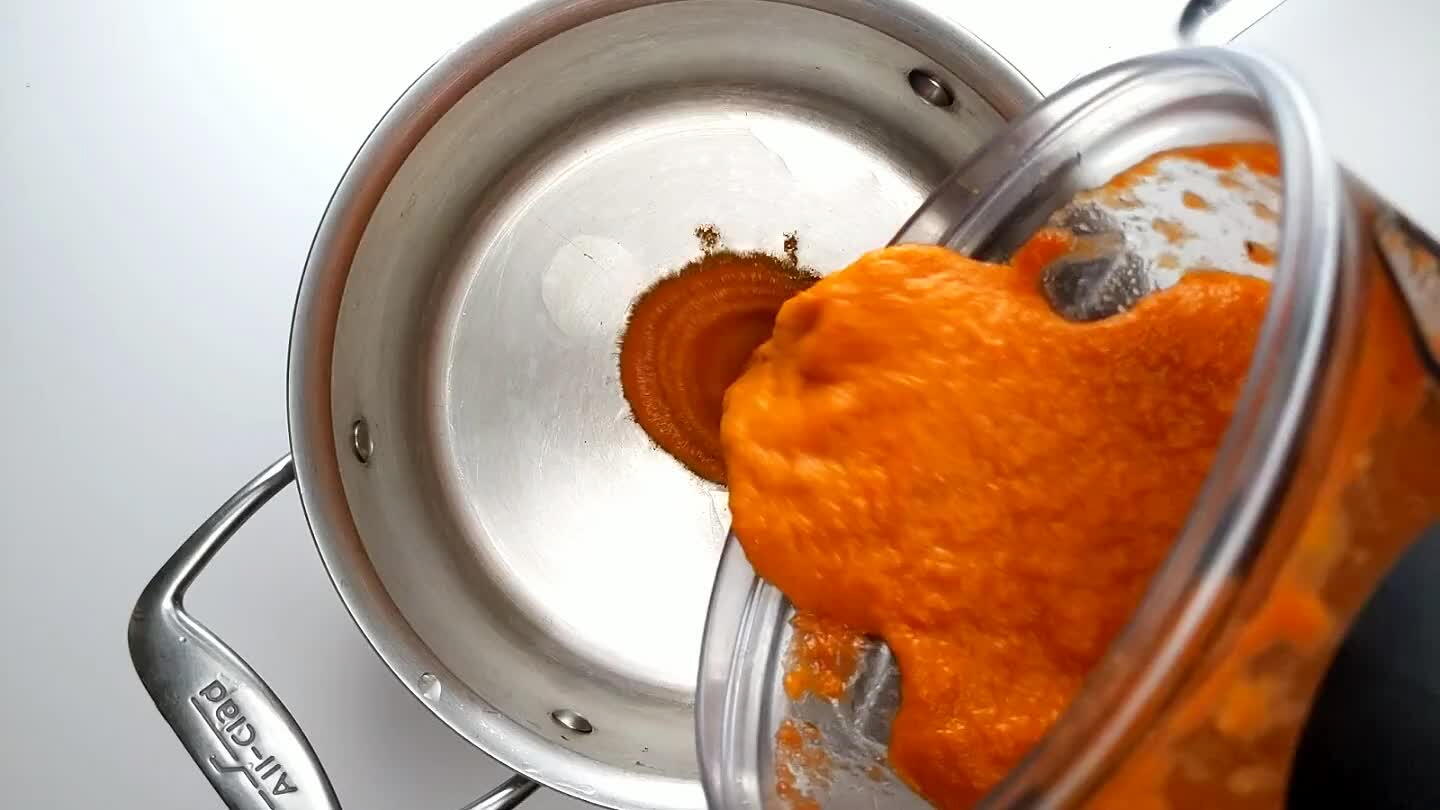 Pour the blended soup back into the pot. It should be quite thick.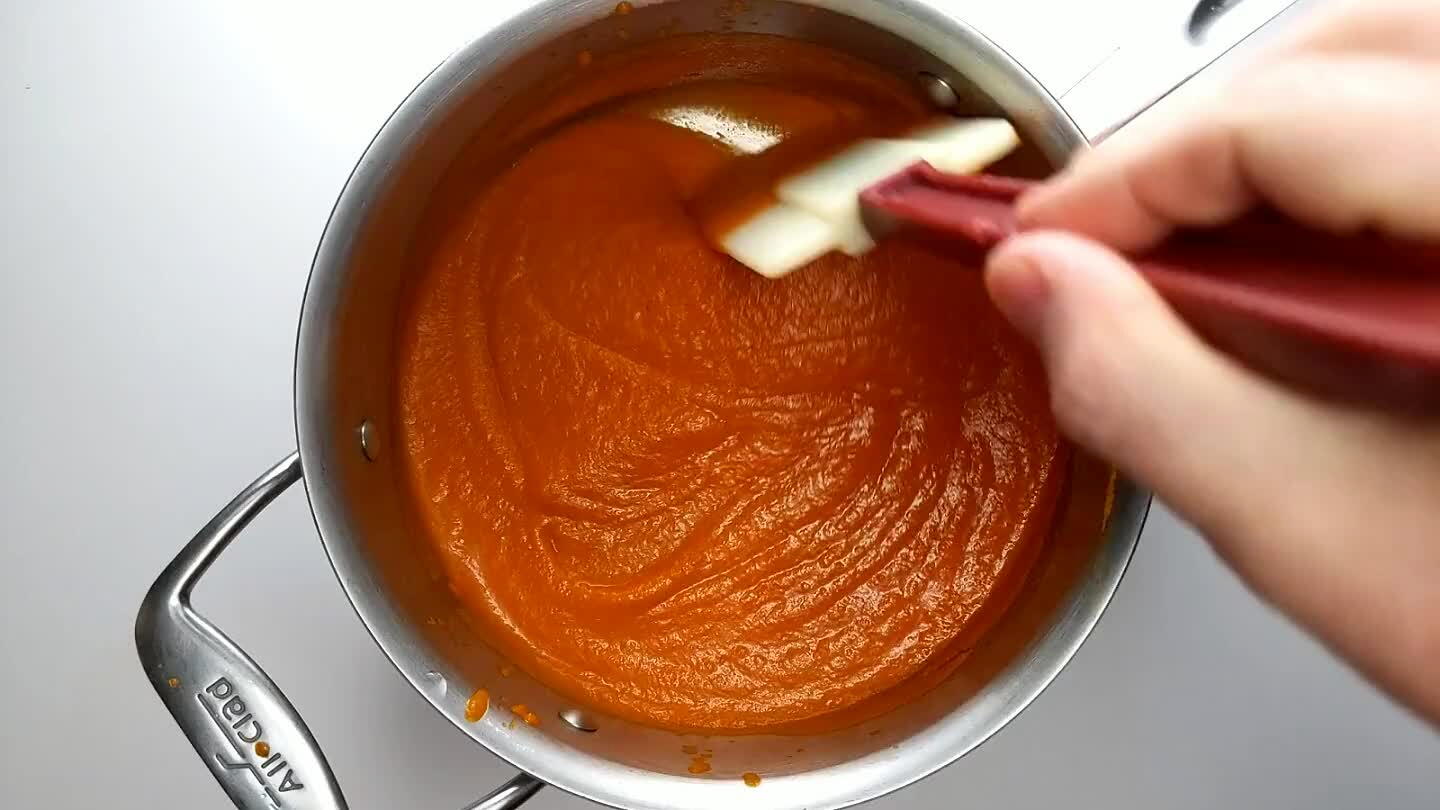 Add a little water to the blender so that you can rinse it out well and not waste that beautiful puree that's stuck to the sides. Bring the soup to a simmer and add enough water to reach the desired consistency.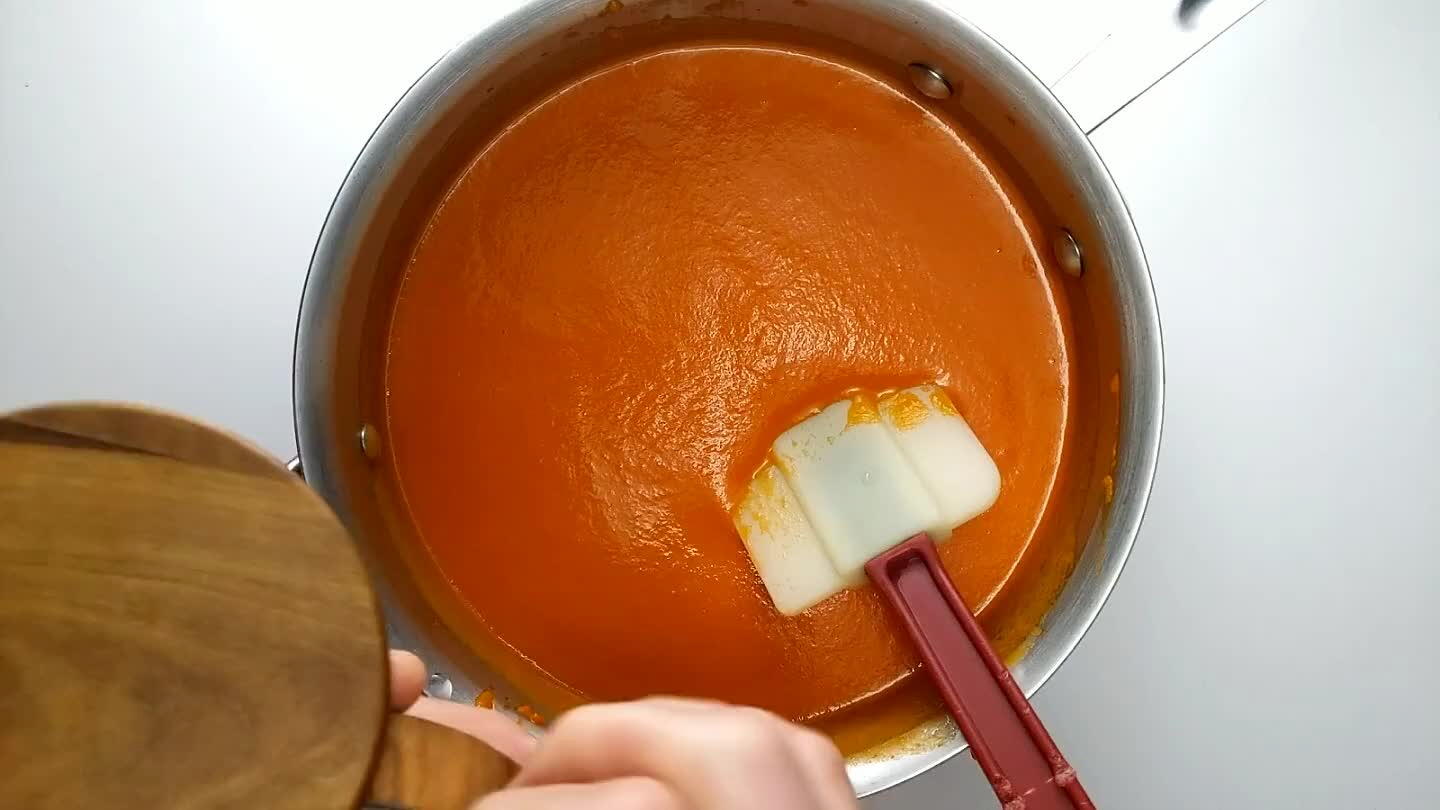 Season to taste with salt and black pepper.
Garnish with a little black pepper, maybe a light drizzle of olive oil, and some of the fennel fronds you saved earlier.