Eggless Banana Bread
baked in a bundt pan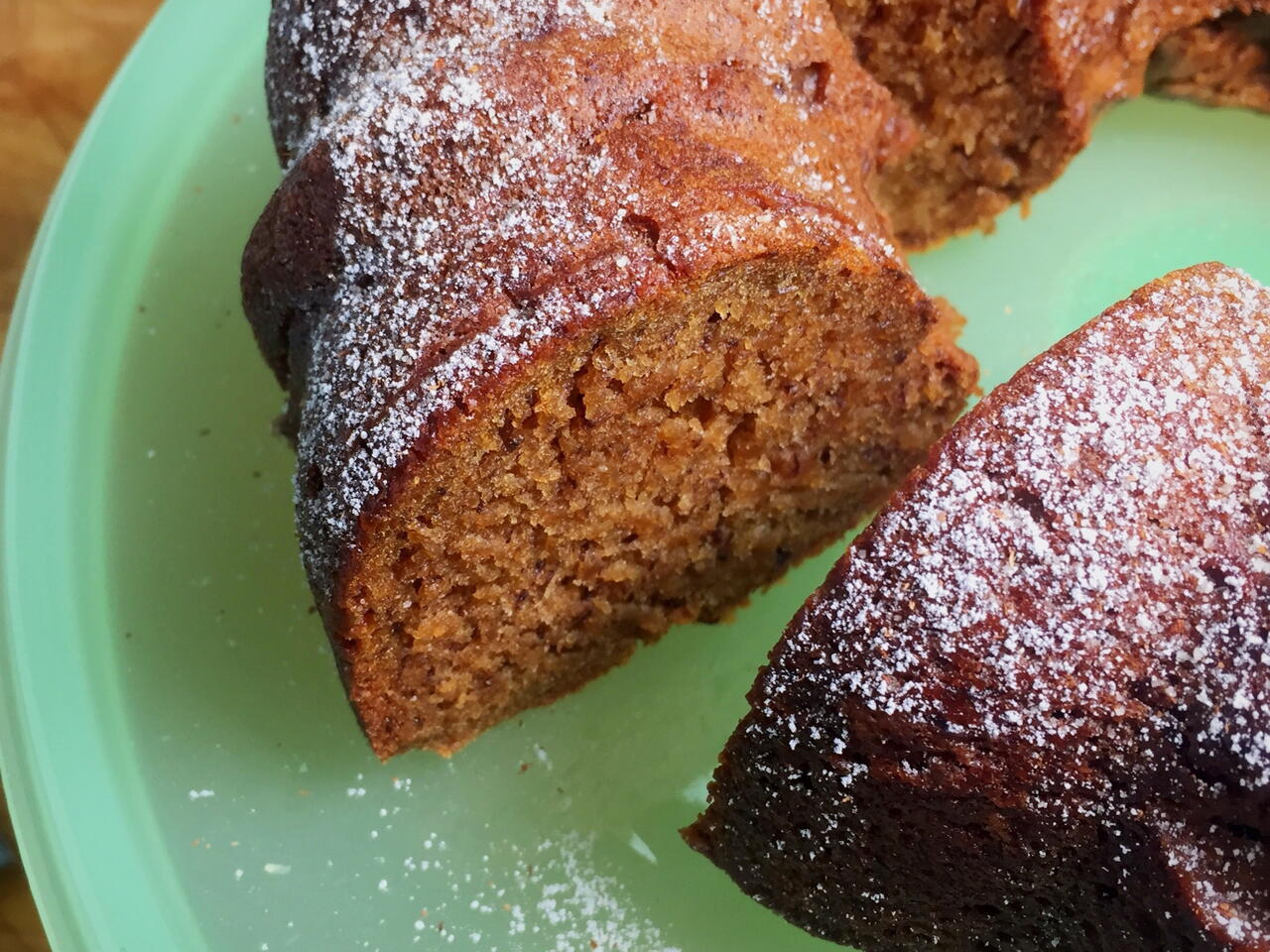 Recipe video made by Ryan
Published on 03/20/2018, viewed by 49934 , 2 Comments
I don't miss the eggs at all. Also, I love that this recipe is a little on the light side as sweetness goes. You can certainly bump up the brown sugar to 3/4 cup if you like a sweeter banana bread.
What you will need
4 overripe bananas
1 tsp (6g) vanilla extract
1/2 cup (120g) milk
1/2 cup (115g) melted butter
1/2 cup (100g) brown sugar
1 tsp (6g) baking soda
1 1/2 cup (180g) AP flour
a pinch of salt
How to cook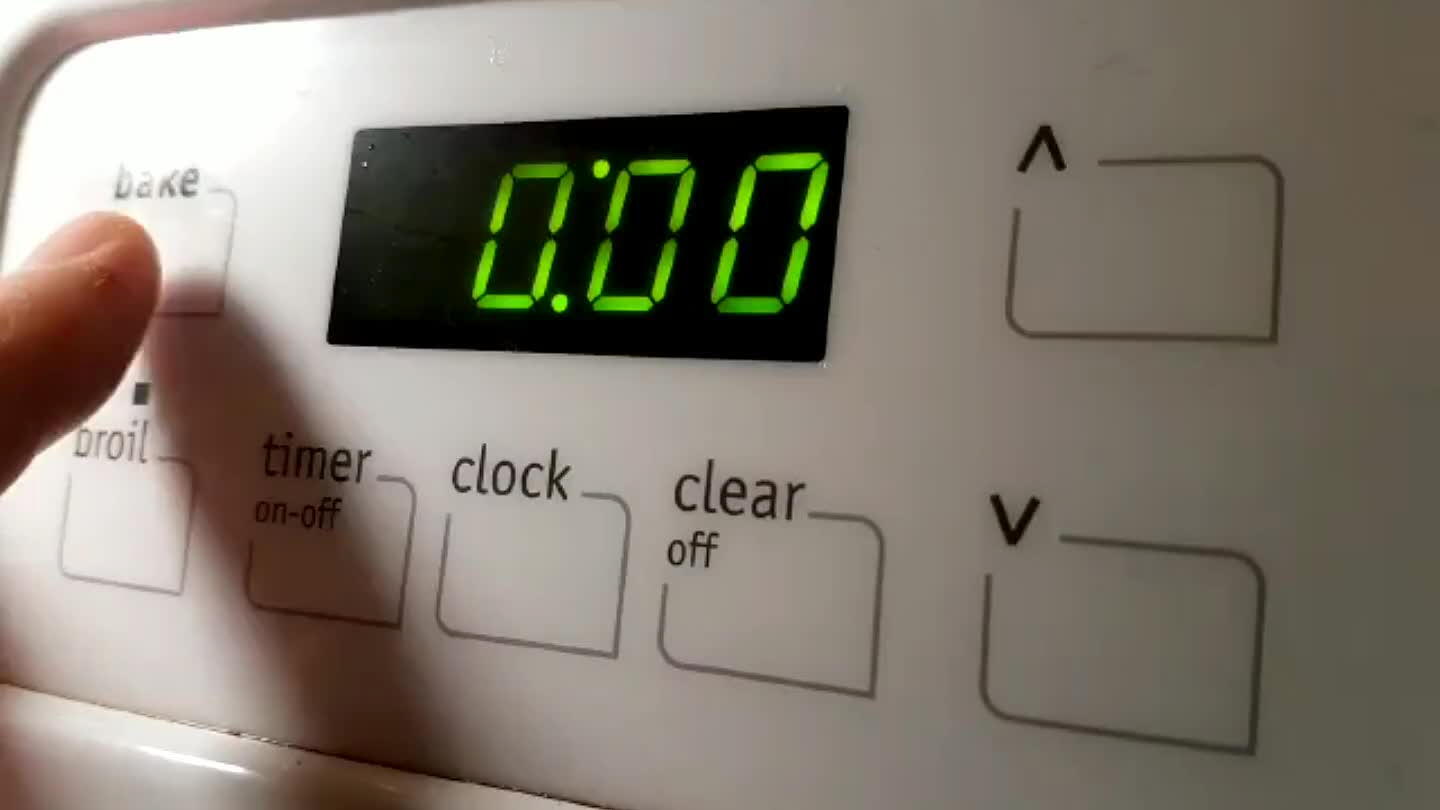 Set your oven to 350ºF (175ºC).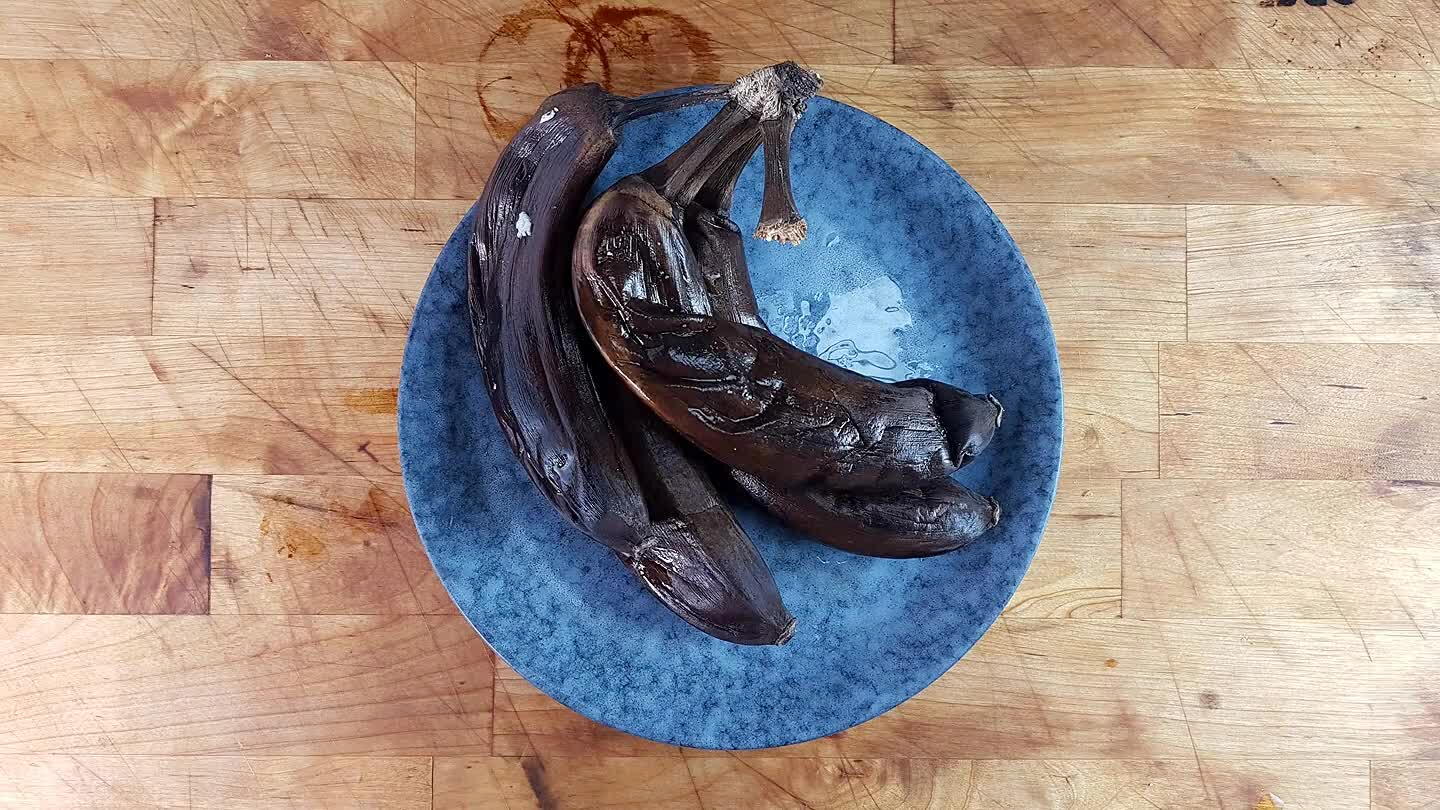 Overripe bananas are great for banana bread. They look gross, but they are extra sweet. If your bananas get too ripe, just put them in the freezer until you have a chance to make banana bread.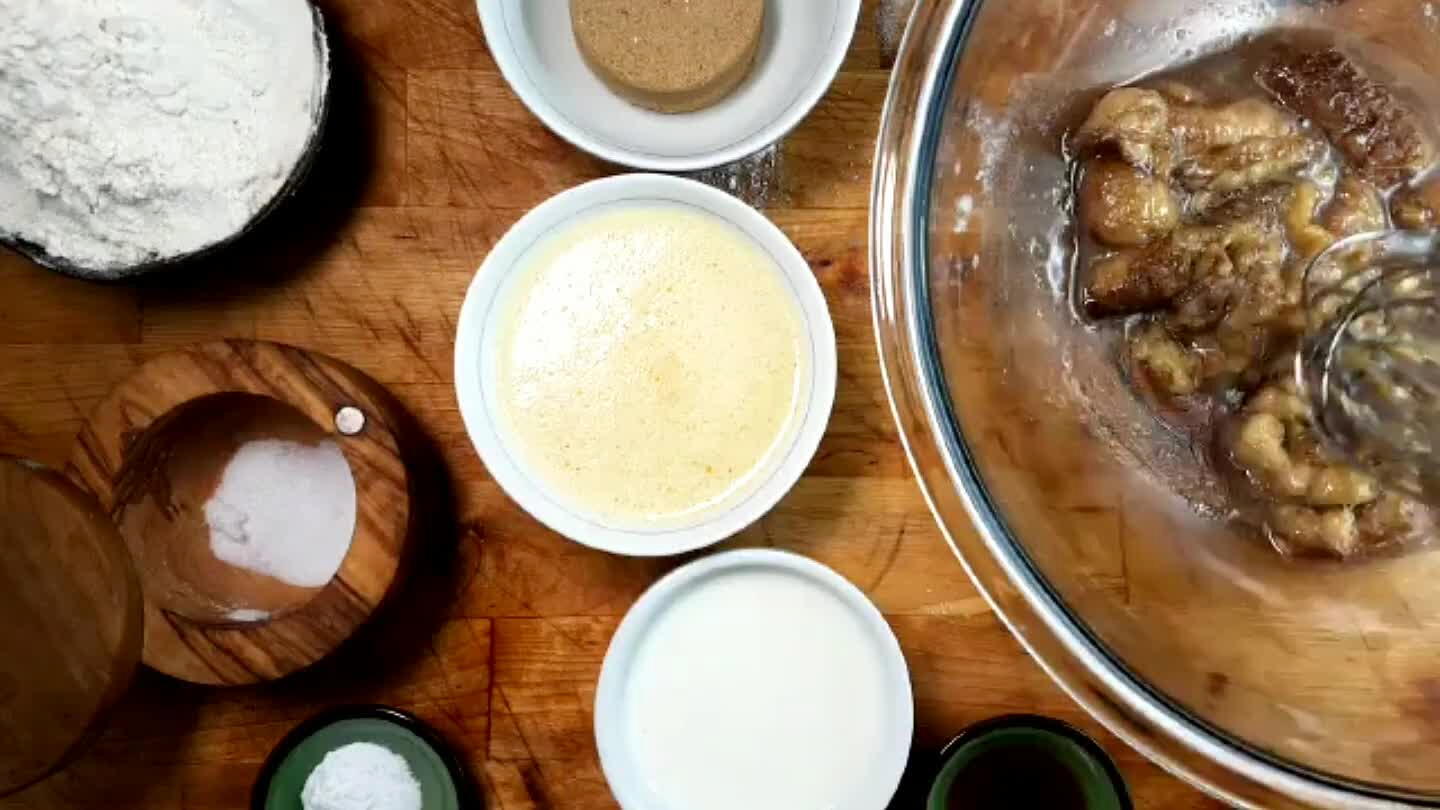 Start by mixing the wet ingredients in with the bananas. If the bananas are ripe enough, they should break apart easily with a whisk.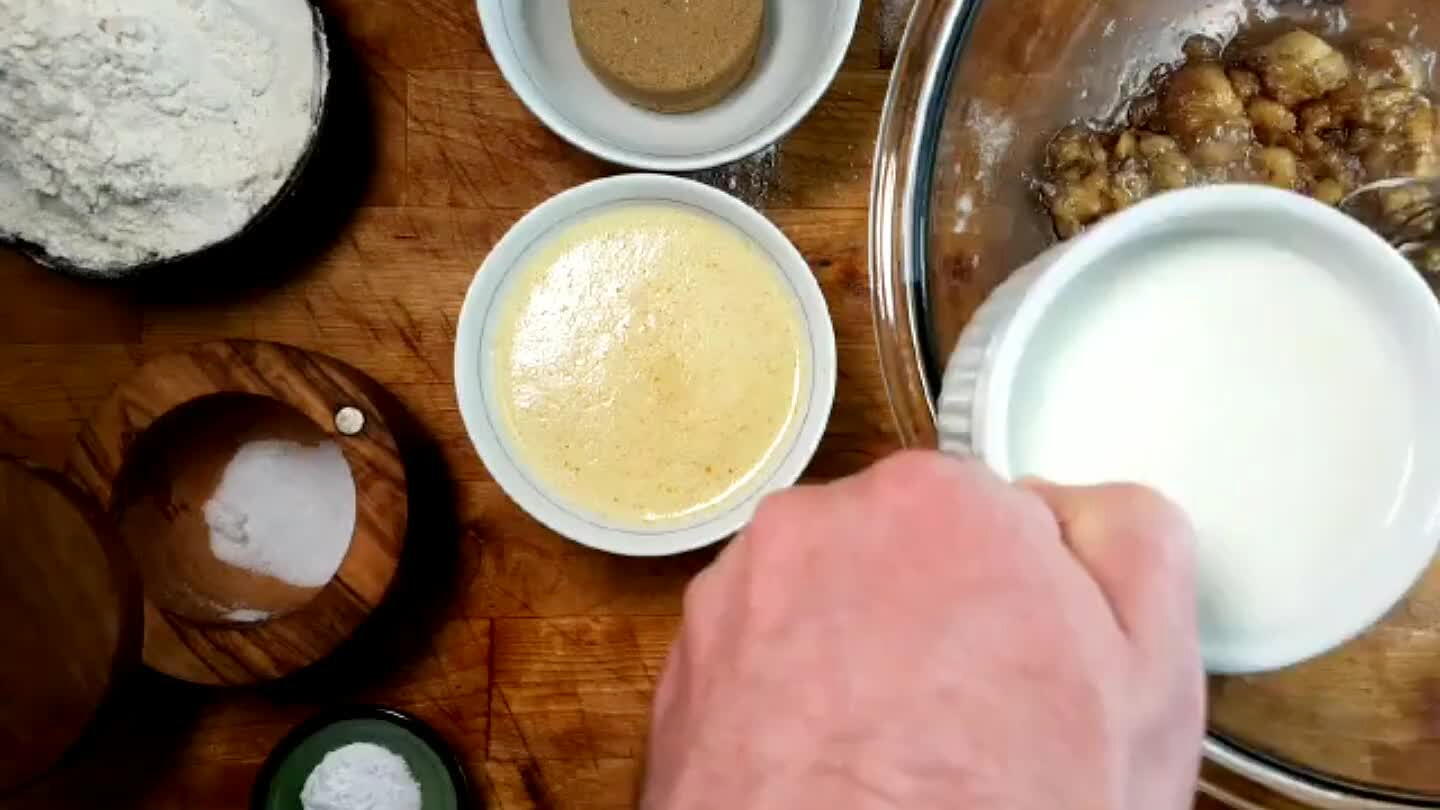 Pour the milk in with the mashed bananas.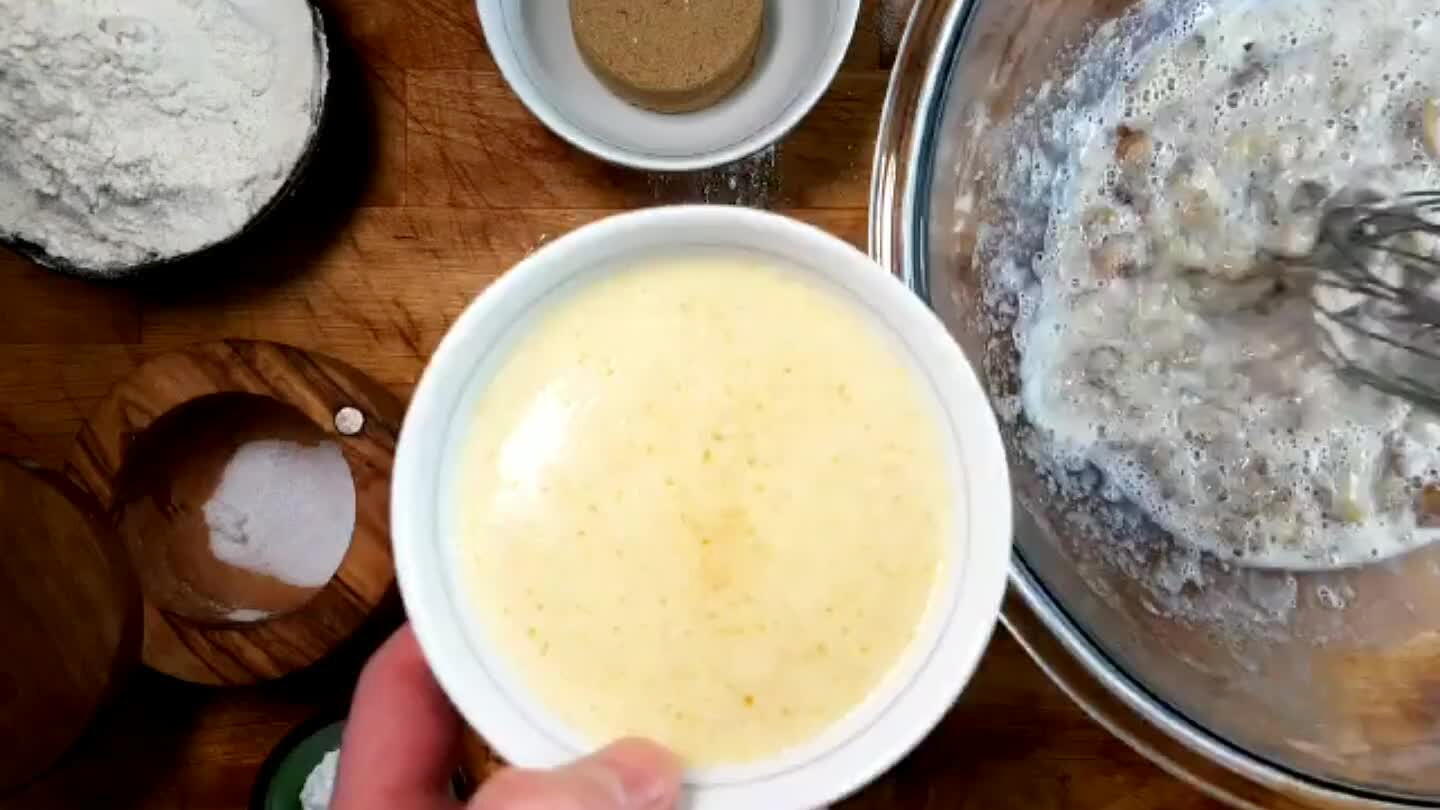 Give it a good beating with the whisk to break the banana up before we move into the drier ingredients.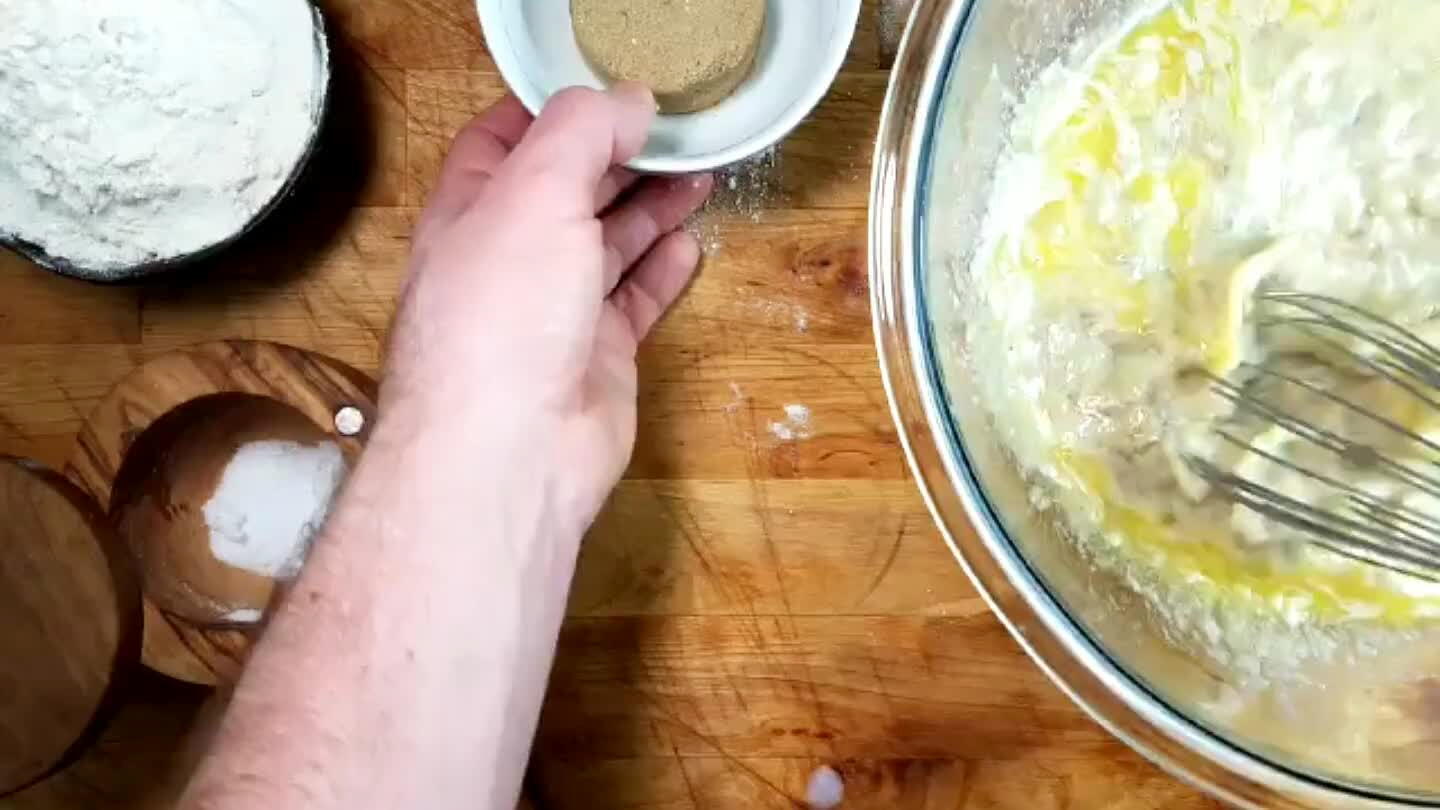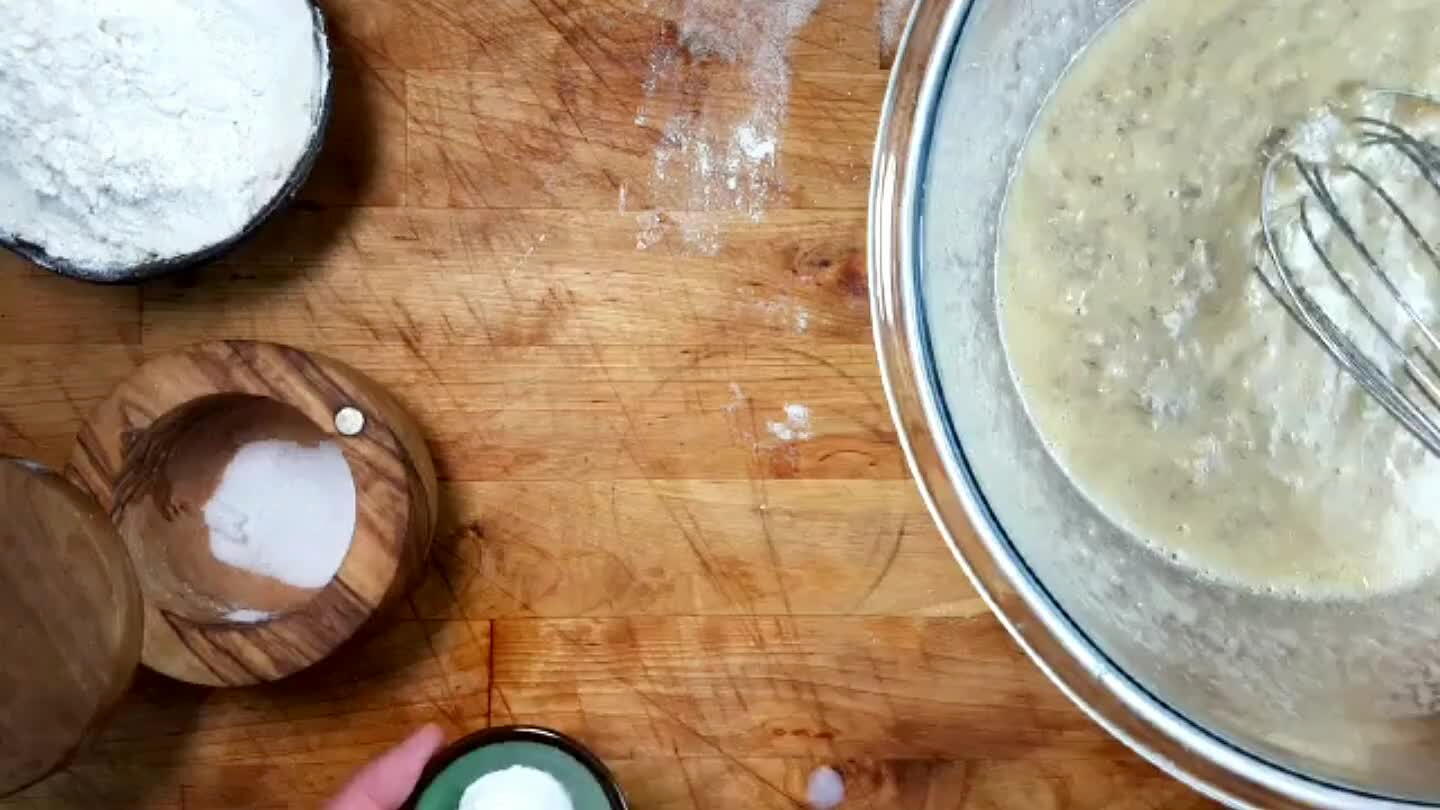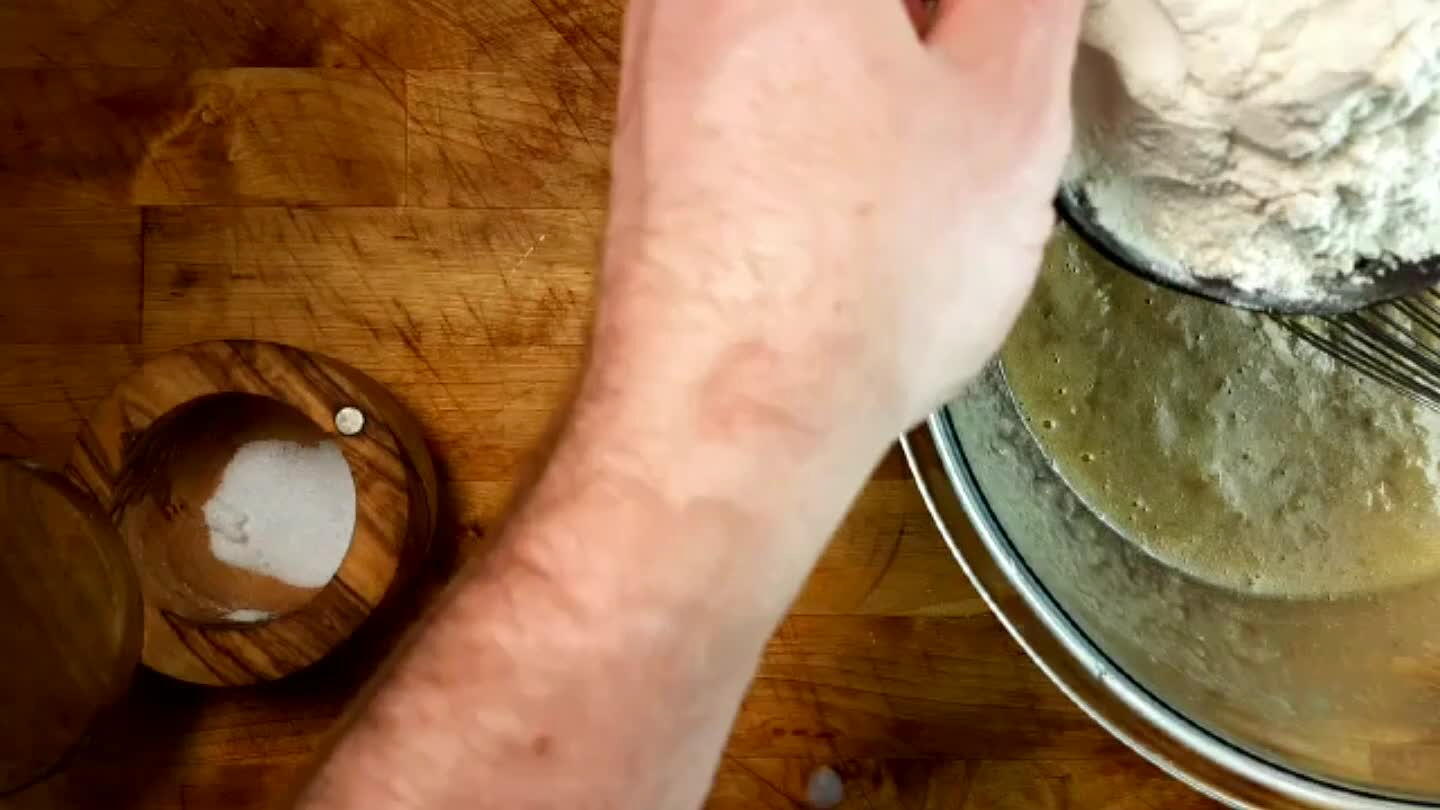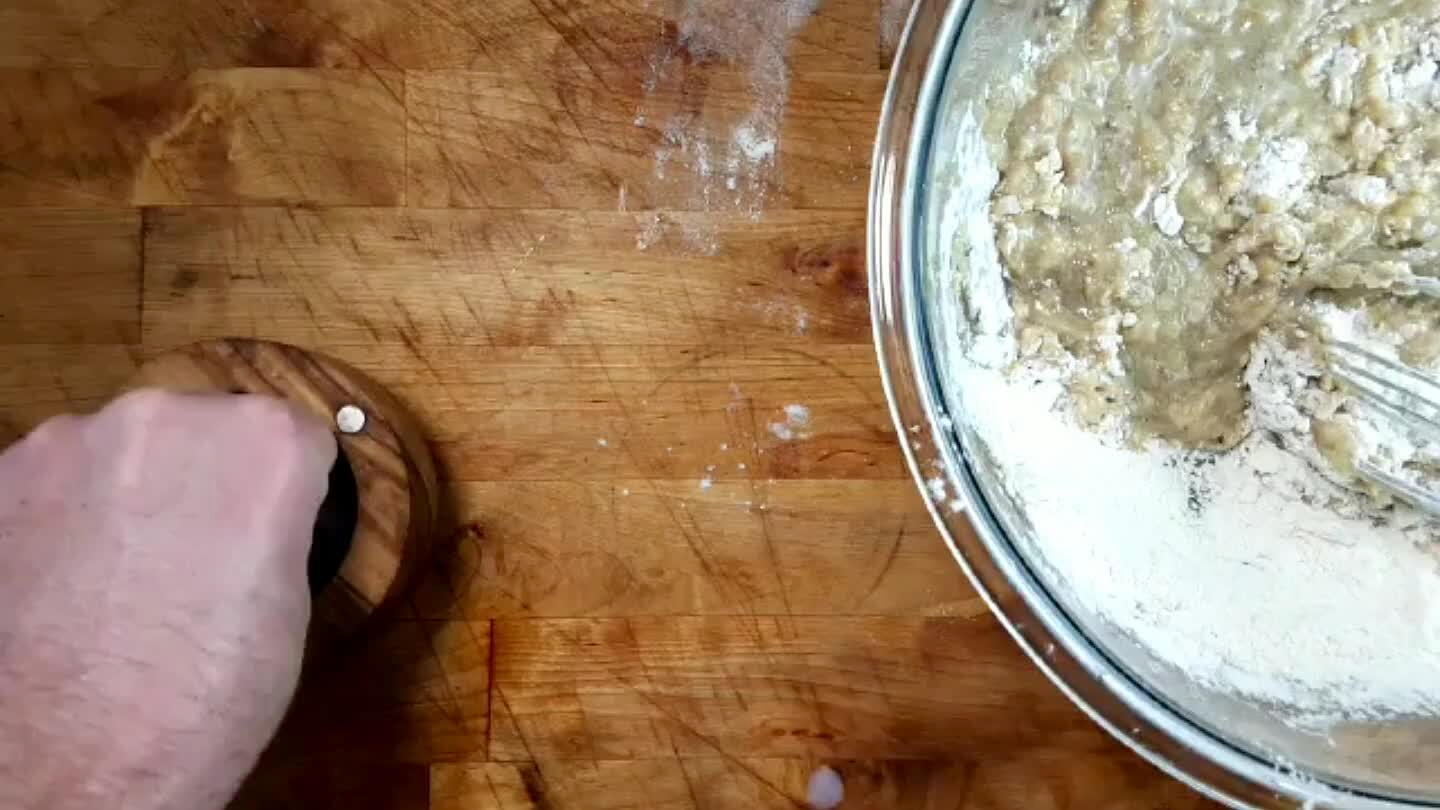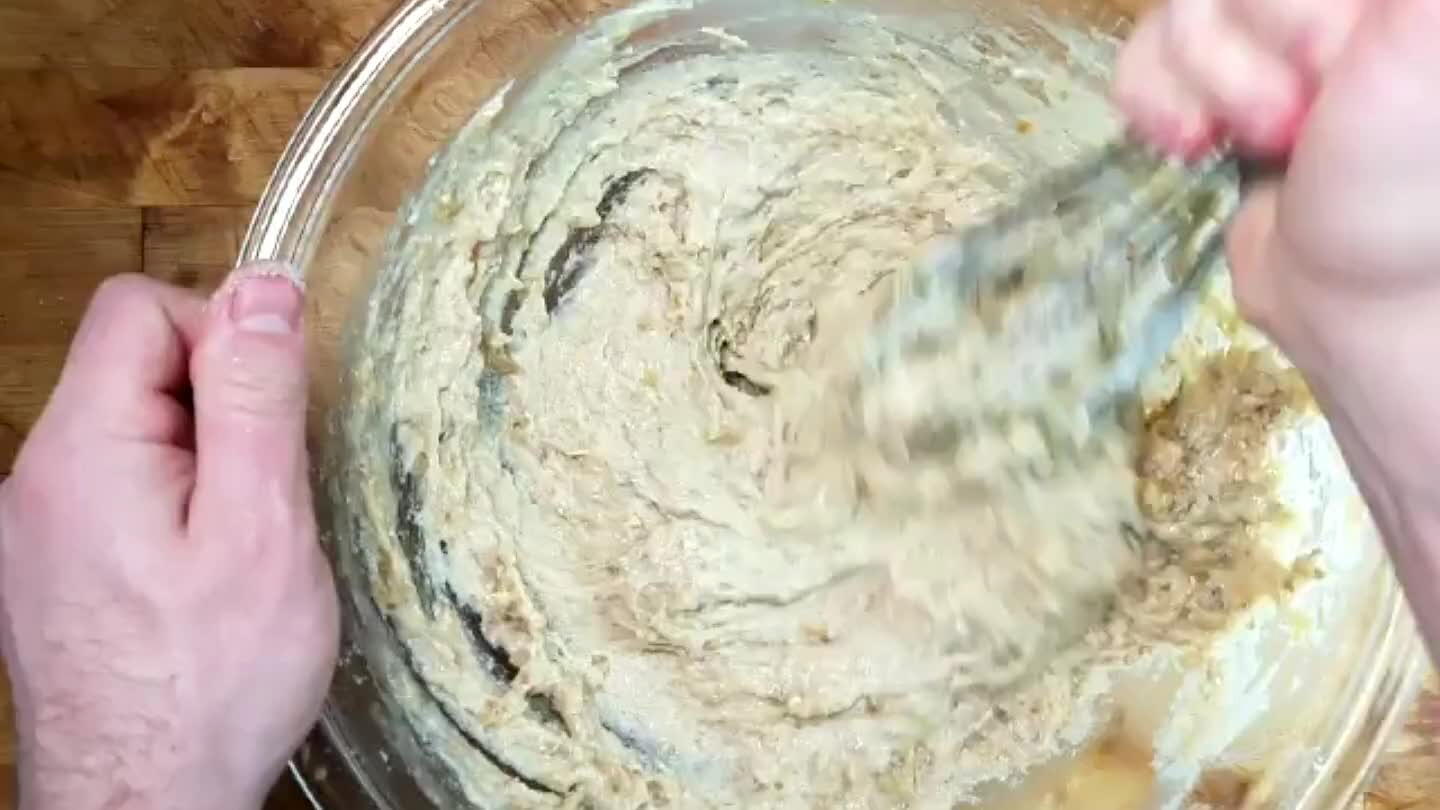 Beat it all together. It's fine if the batter is a little lumpy.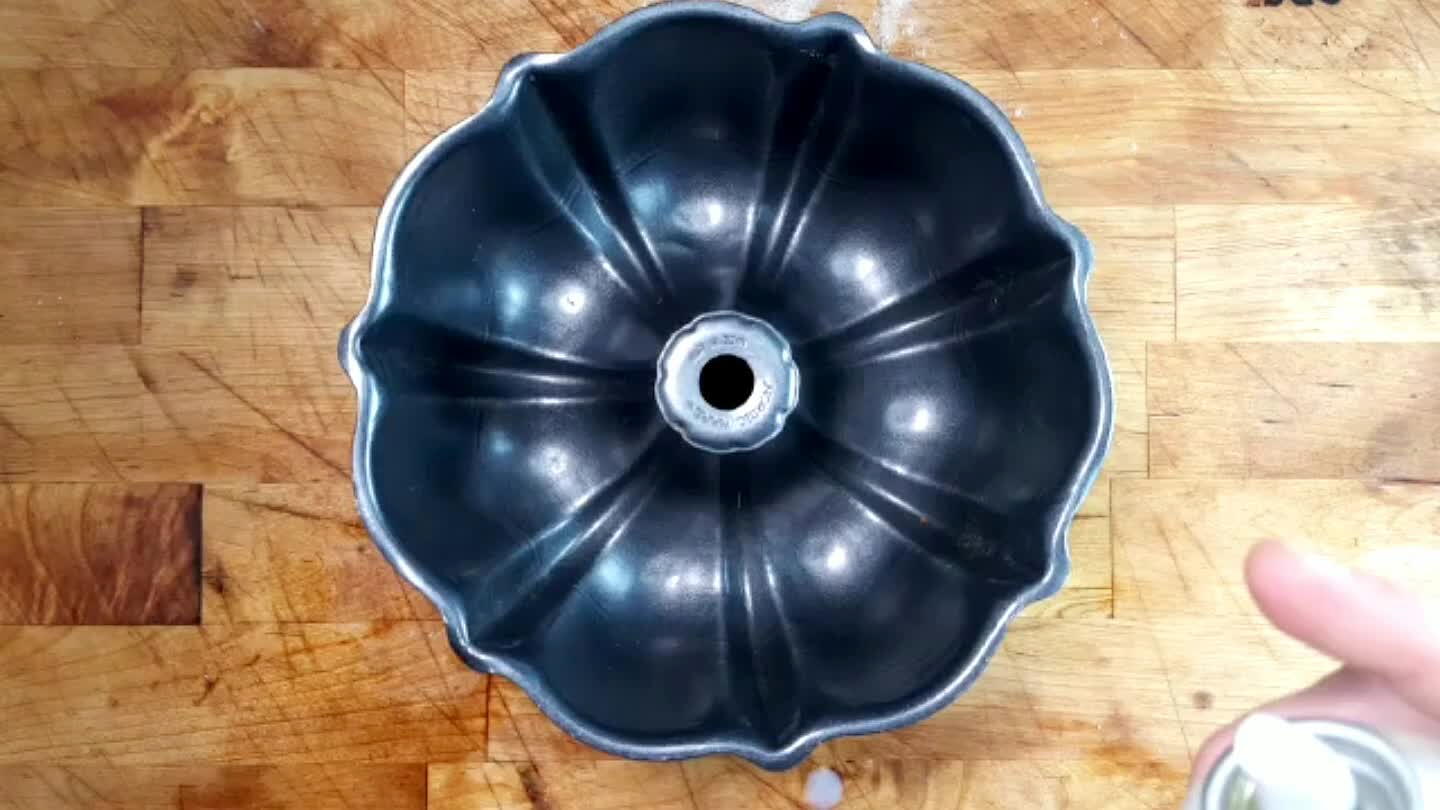 Coat a medium bundt pan with oil or nonstick spray.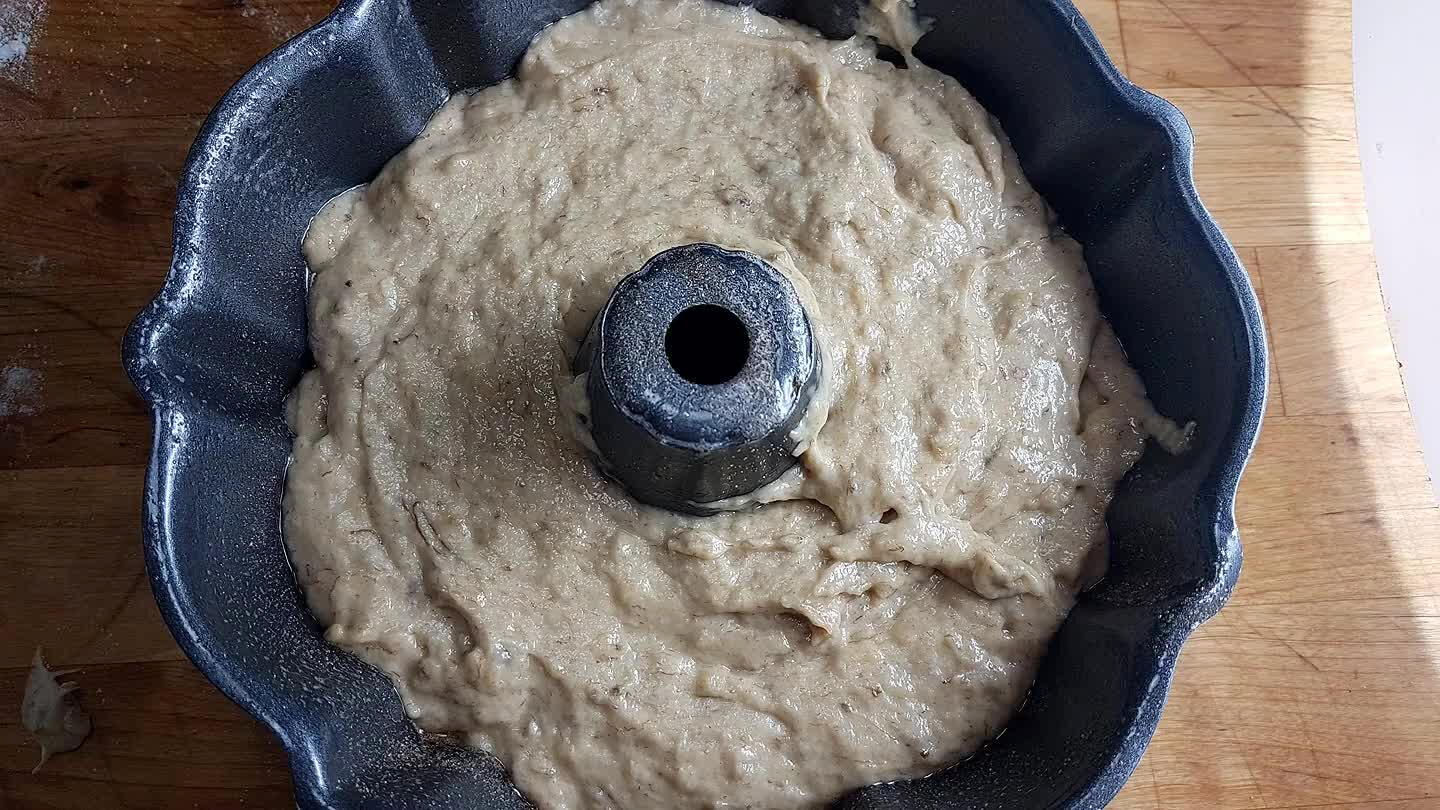 Pour the batter into the pan and tap to release bubbles.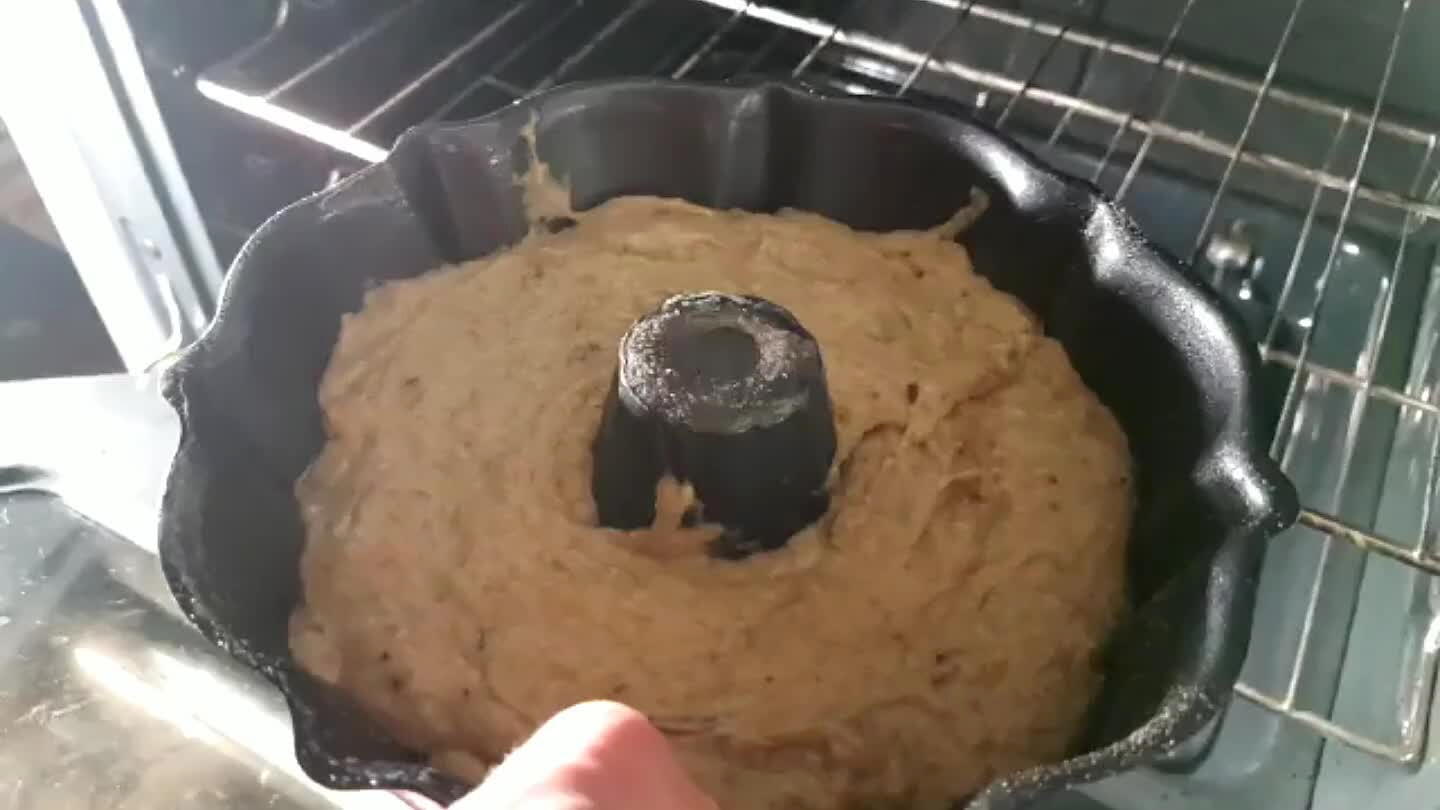 Insert a knife or skewer into the center. If it comes out clean, the bread is done.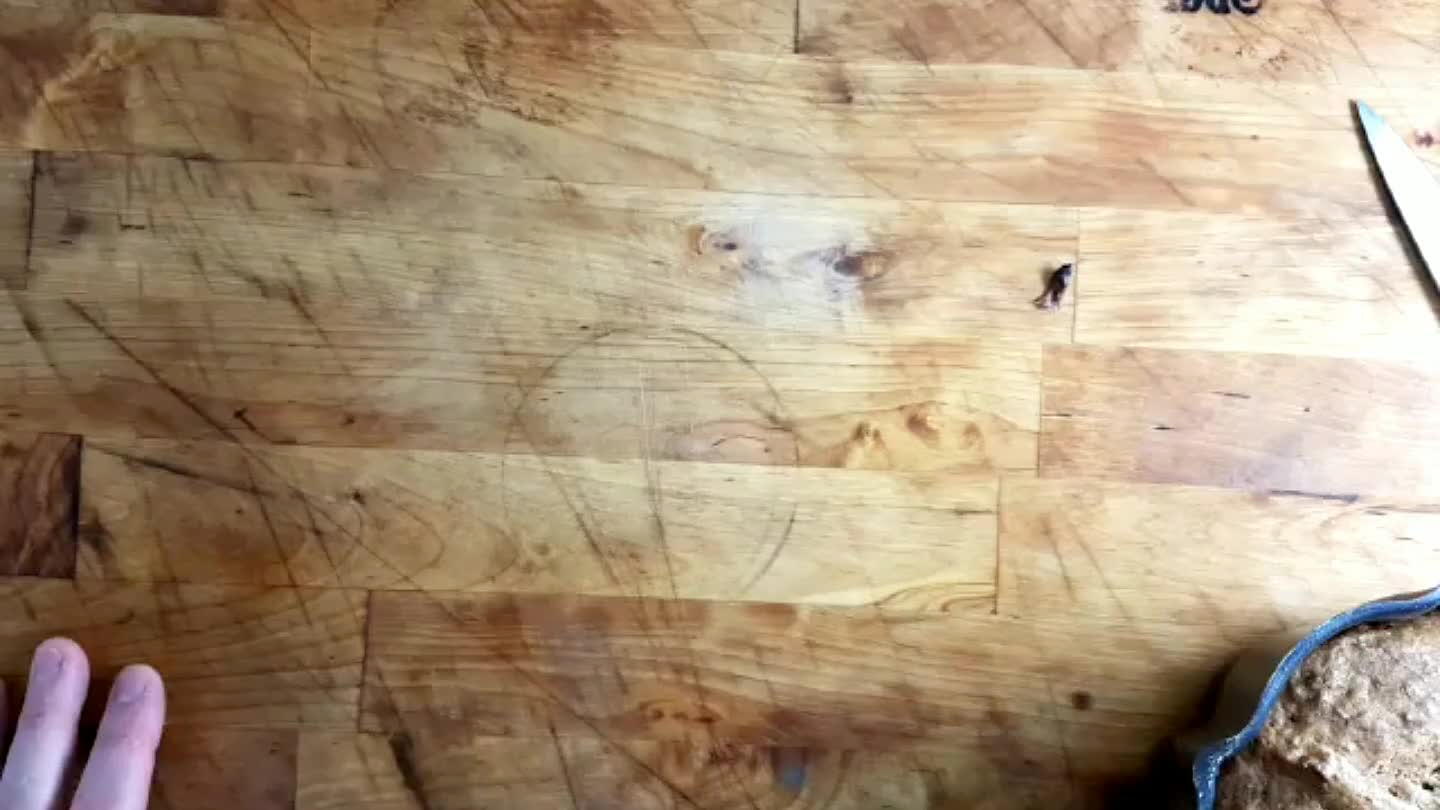 Cool briefly. Flip the pan and tap gently to release.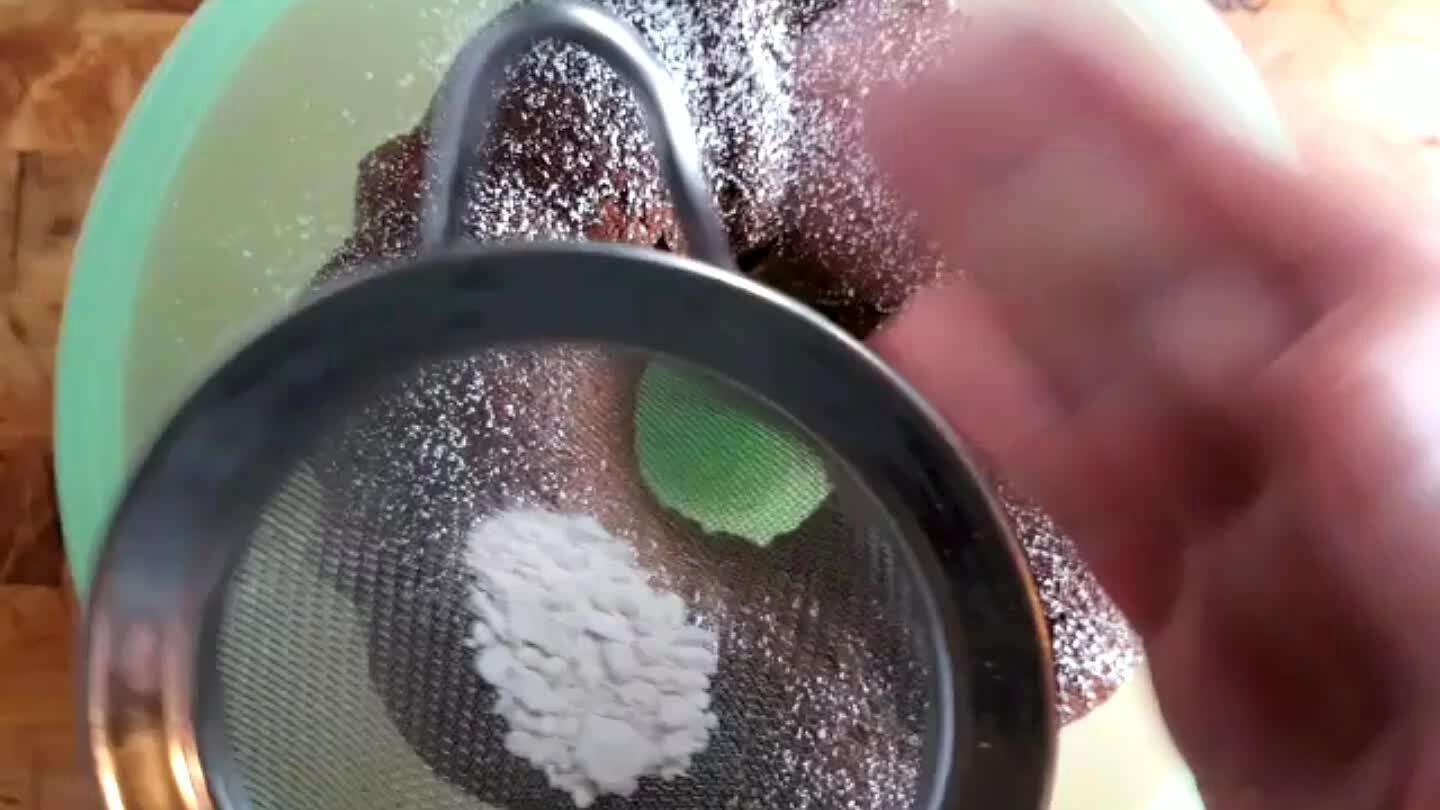 For an added touch, dust the top of the banana bread with powdered sugar.
Comments