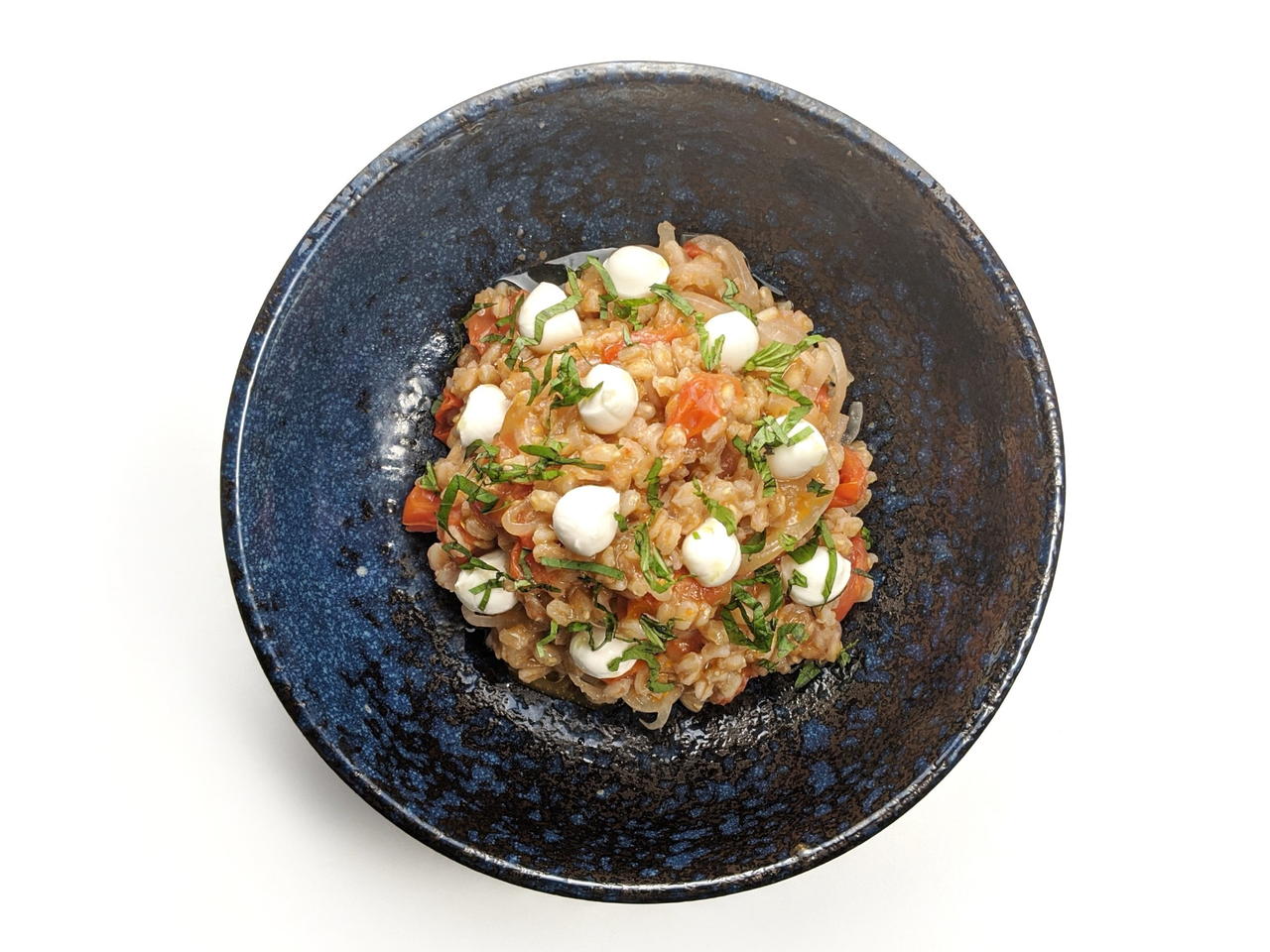 Recipe video made by Ryan
Published on 01/15/2020, viewed by 941 , 0 Comments
4 portions
25m
Simmered ancient grains with tomato, basil and bocconcini.
What you will need
4 cups Water
2 cups Pearled Farro
1/2 White Onion
2 cloves Garlic
9 oz. Cherry Tomatoes
1 1/4 tsp Salt
1/4 tsp Chili Flakes
1 Tbsp Olive Oil
1 bunch Basil
8 oz. Bocconcini
(Nutritional facts 28 calories, 1.39 g fat, 3.19 g carbohydrates, 0.98 g protein, 3 mg cholesterol, 197 mg sodium)
How to cook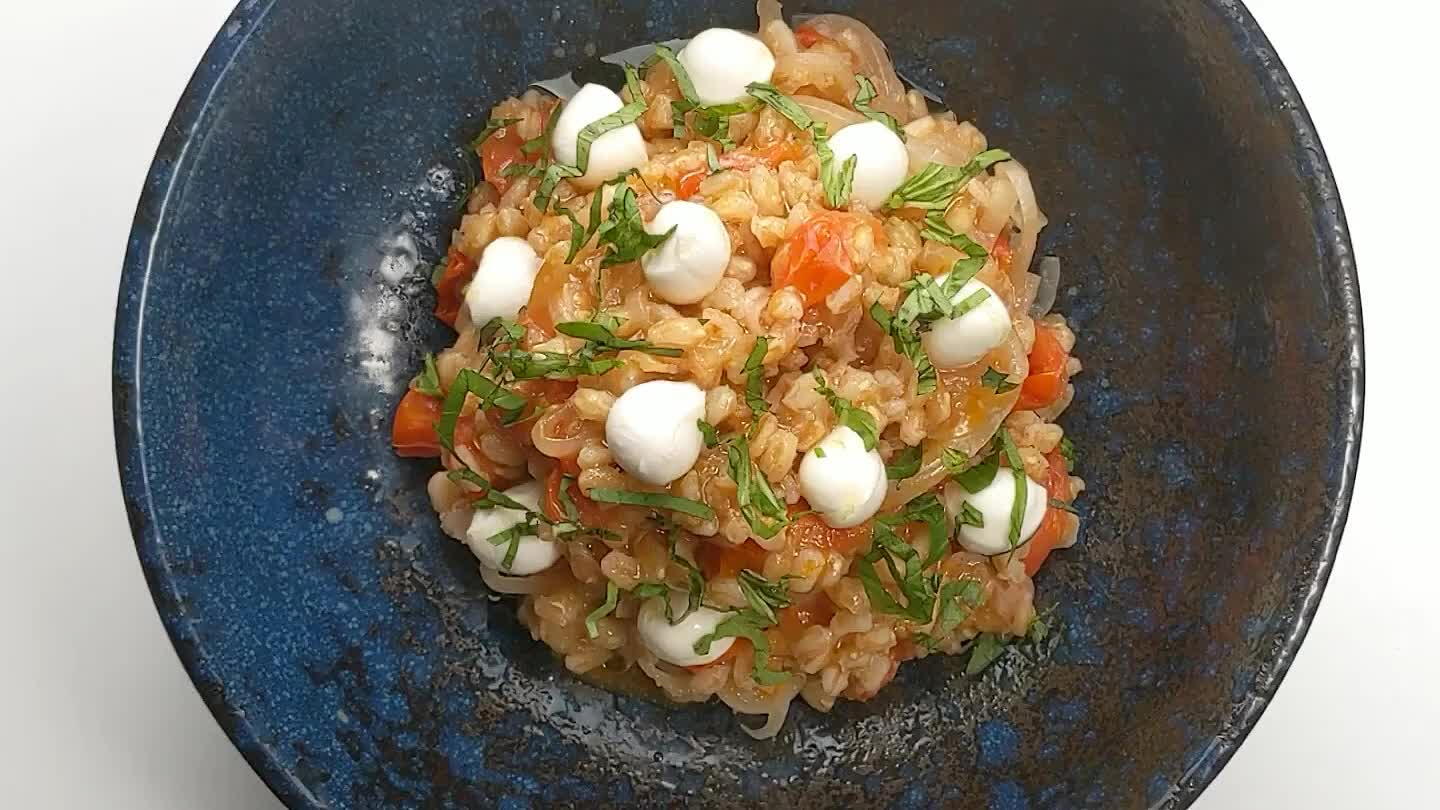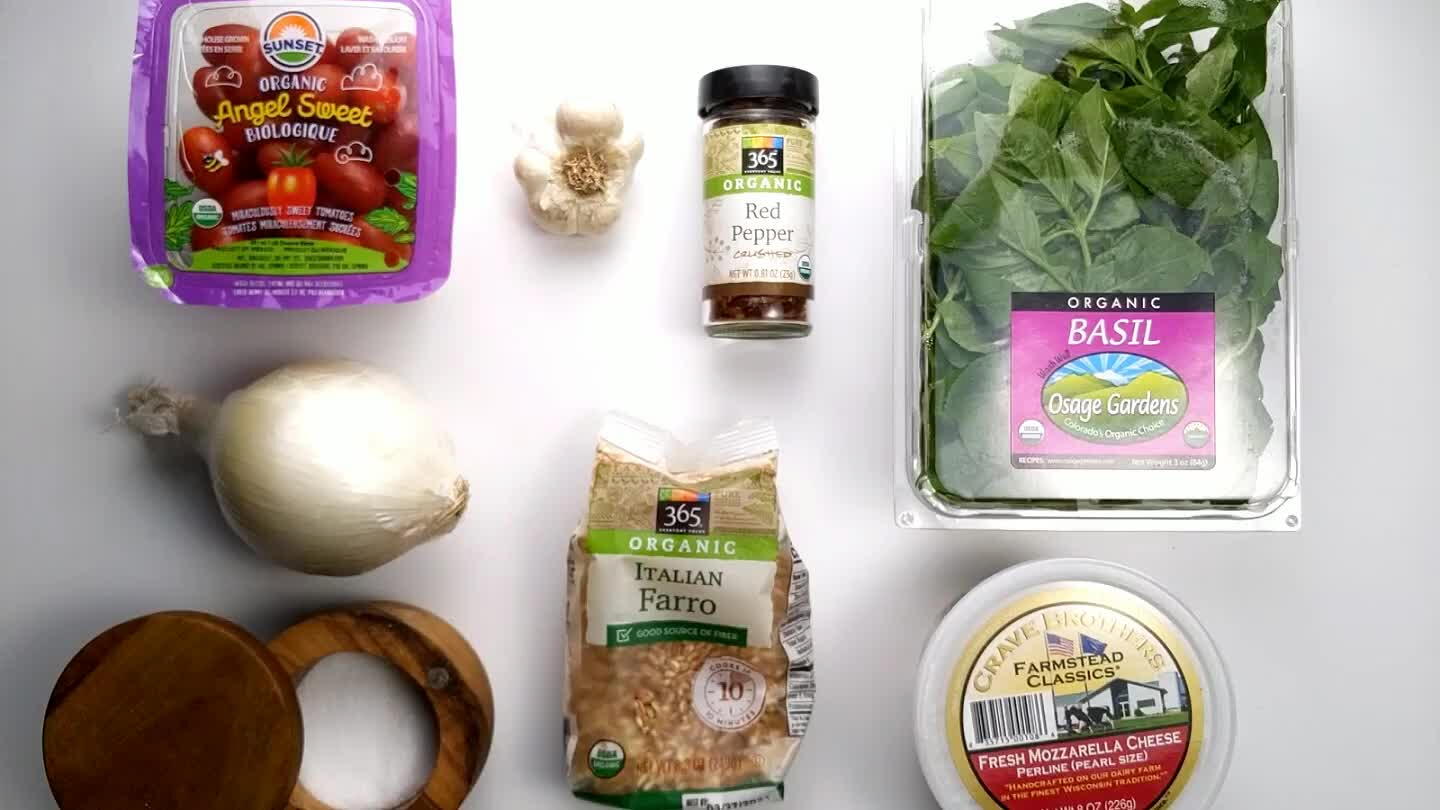 Gather ingredients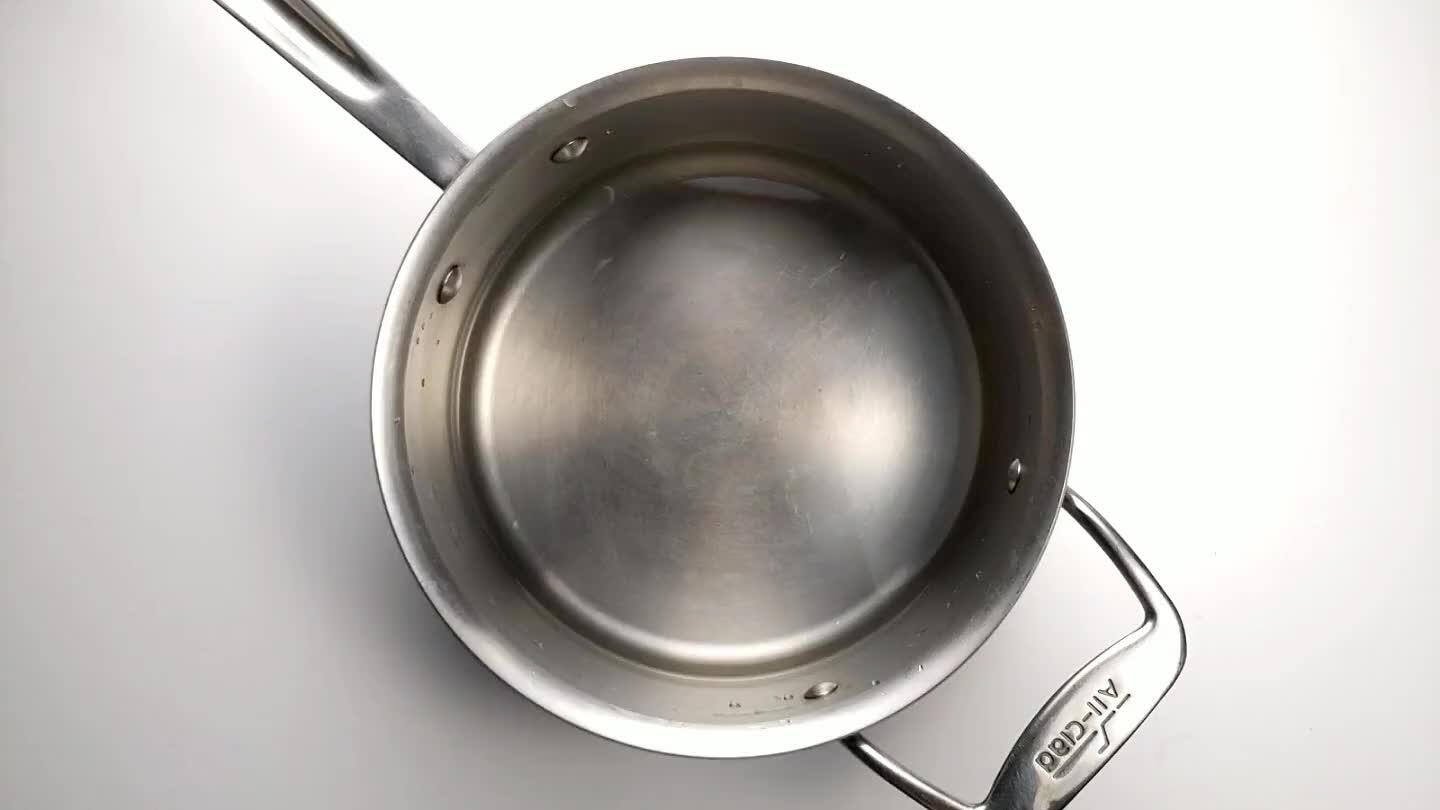 While you prepare the other ingredients, put the farro to soak in twice as much water by volume.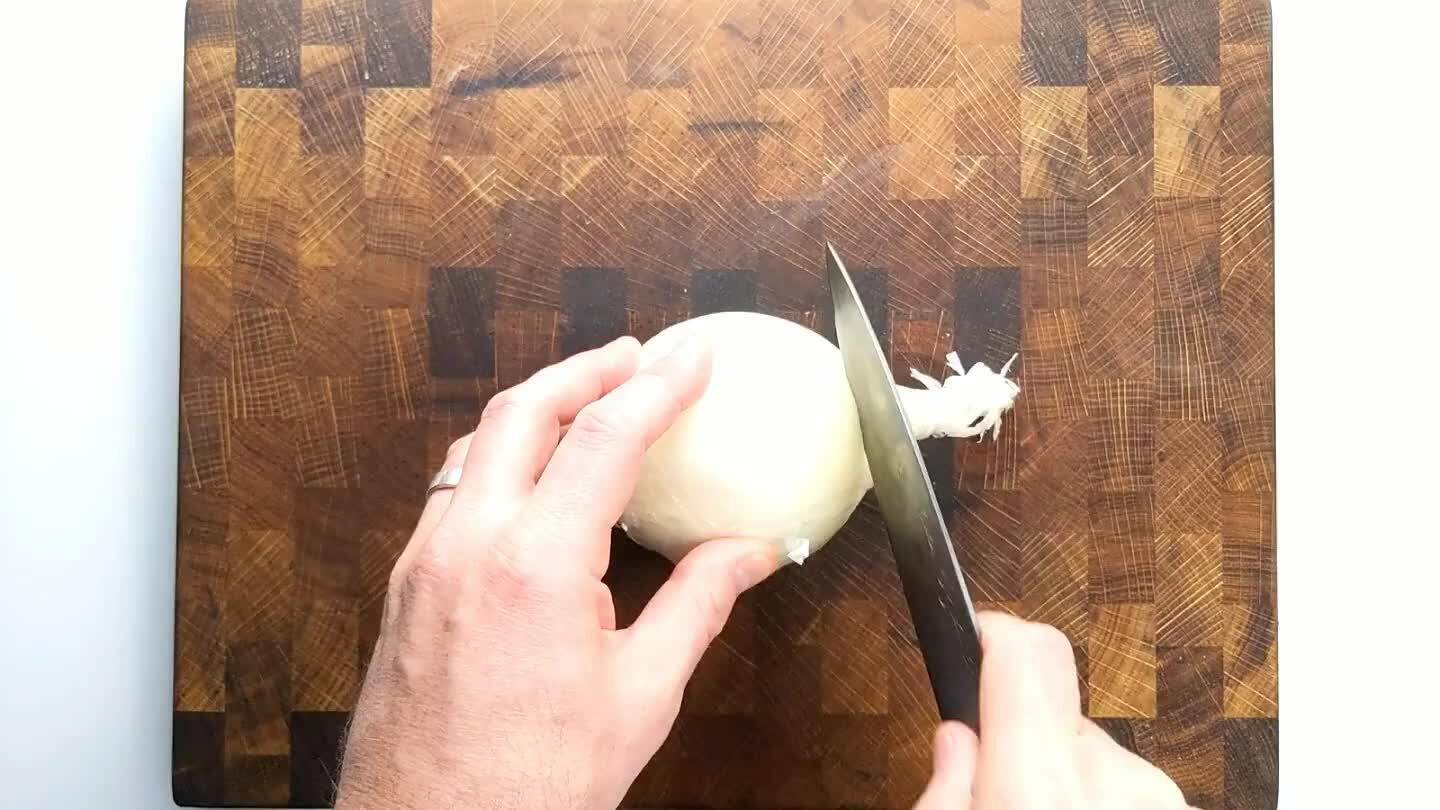 Halve onion through the root axis and remove the peel. Slice parallel to the root tip to yield thin arcs of onion.
Peel garlic cloves and chop or grate to a fine paste.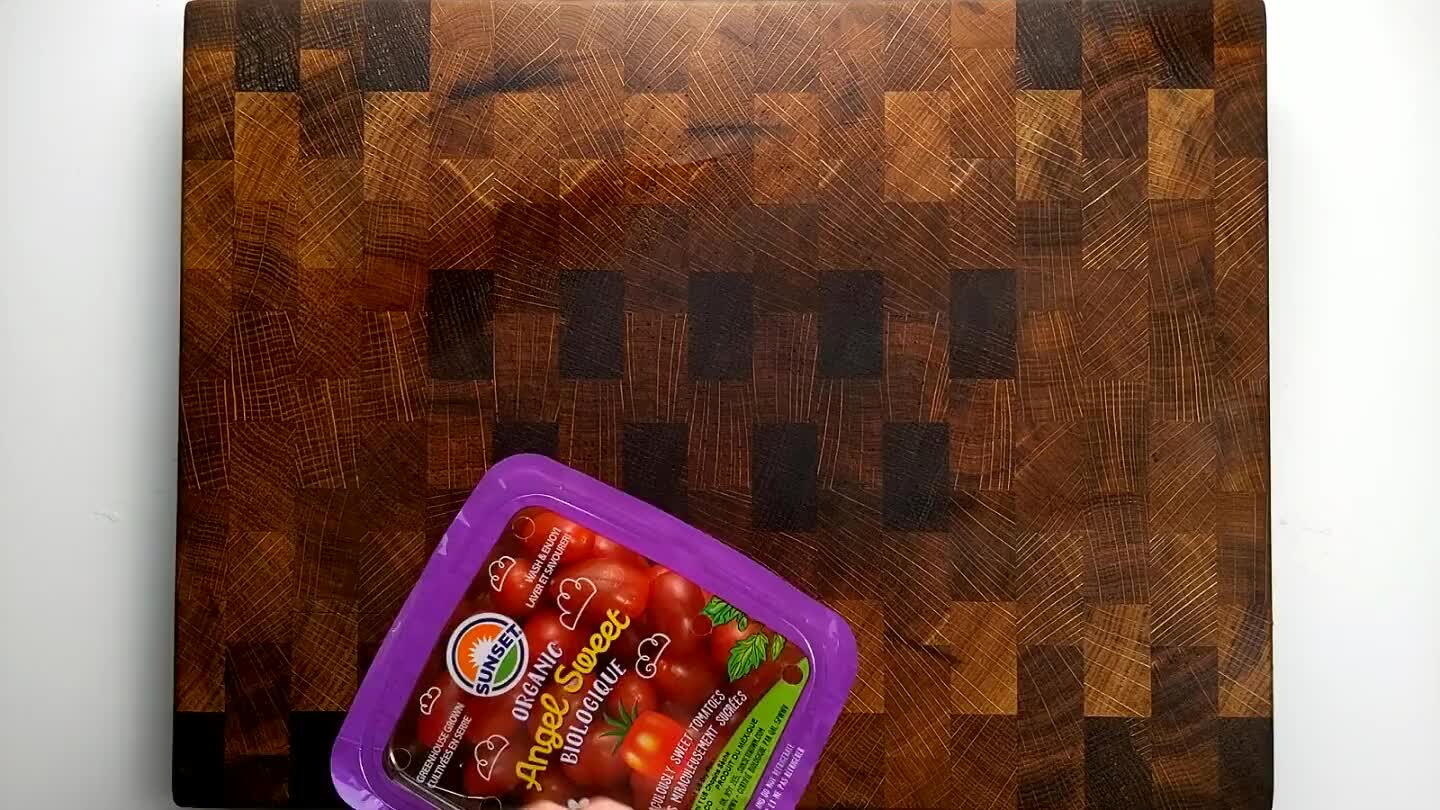 Slice the tomatoes in half.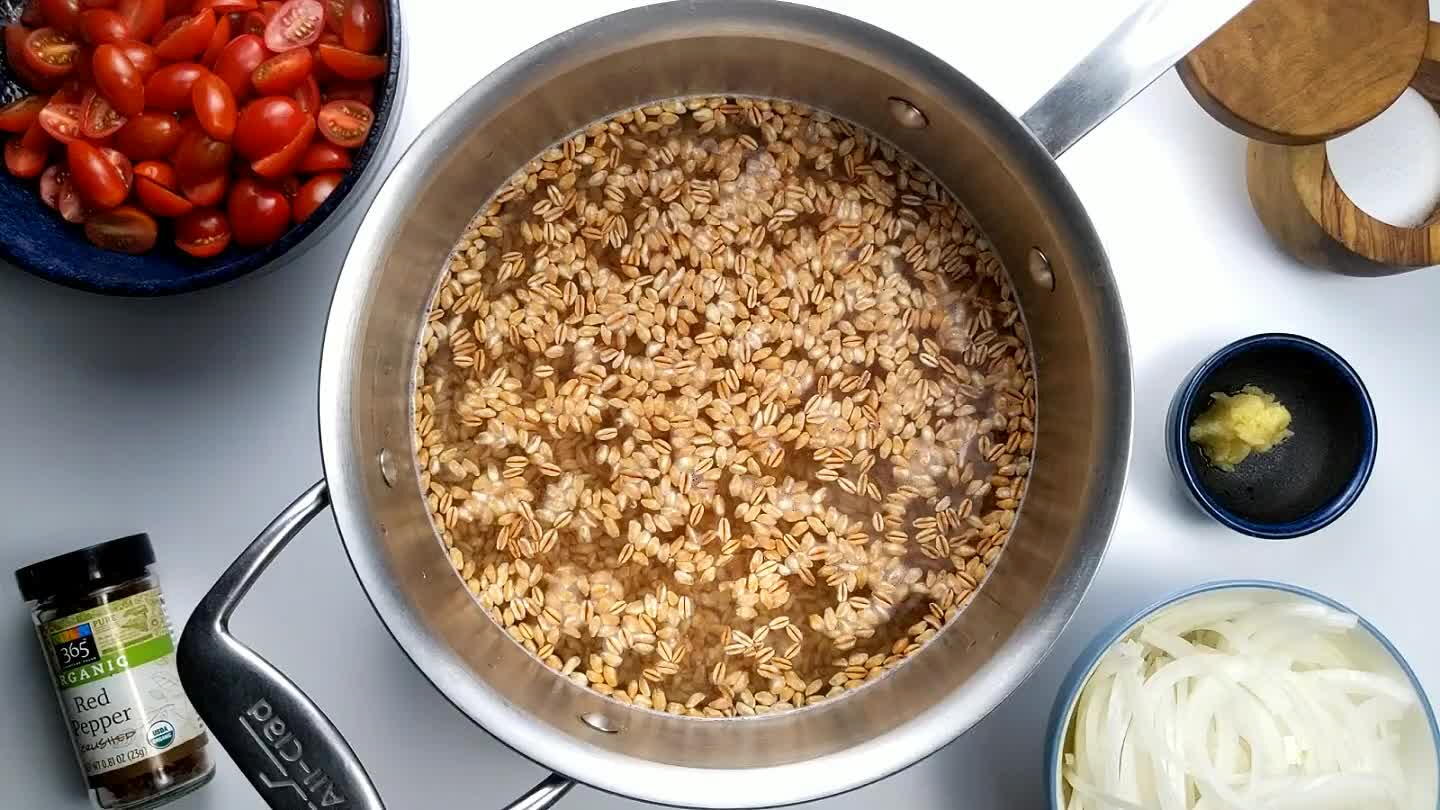 Add the onion to the soaking farro.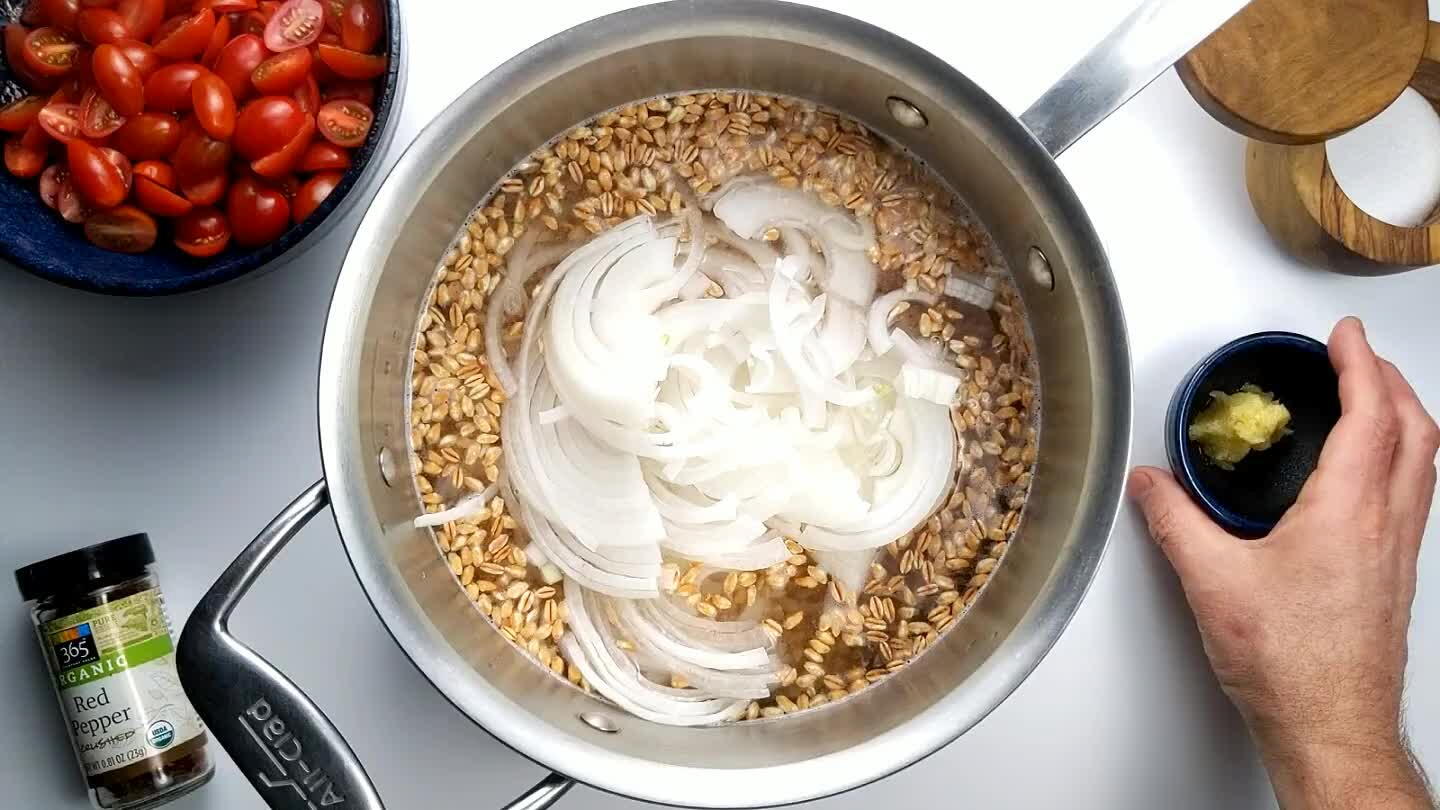 Add the crushed garlic.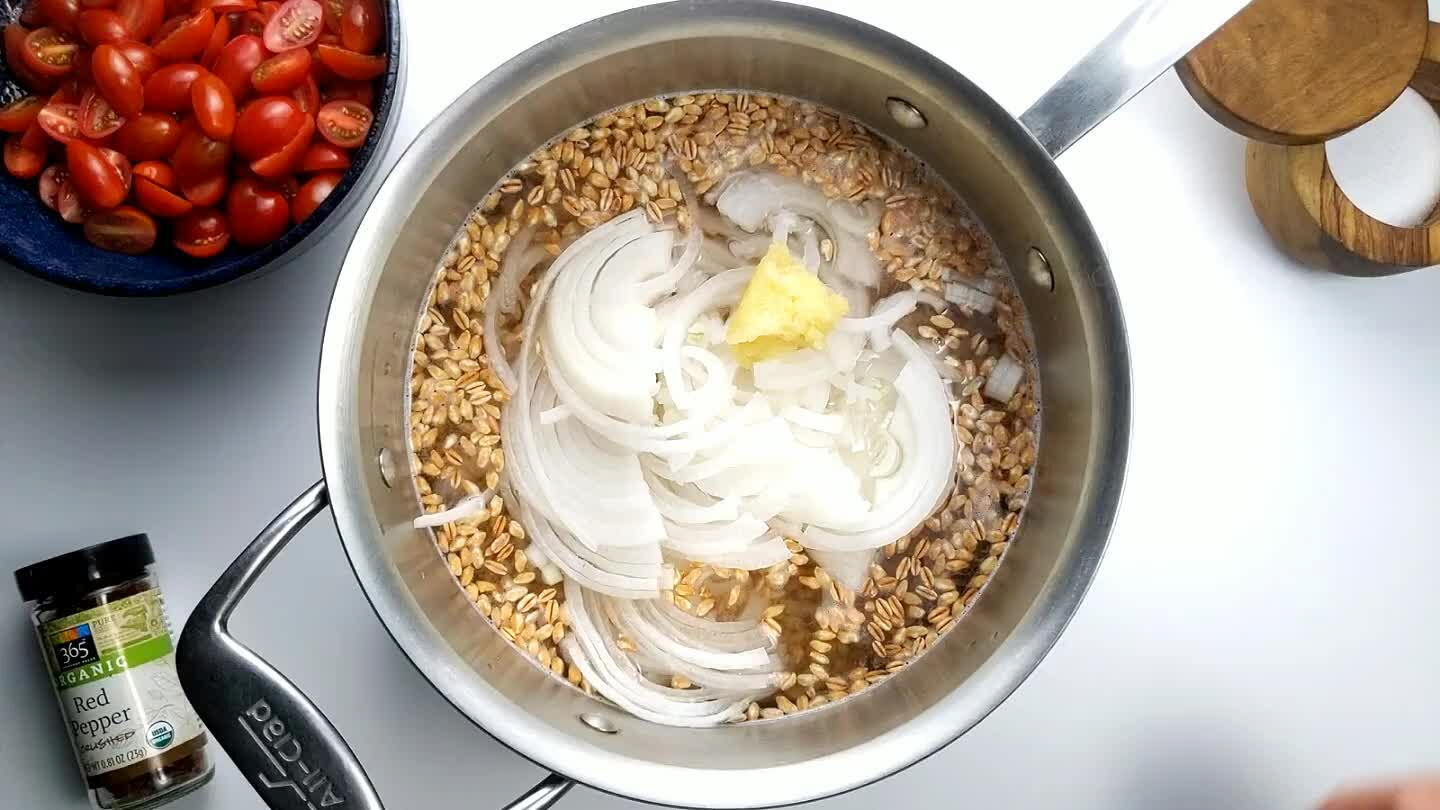 Add the salt.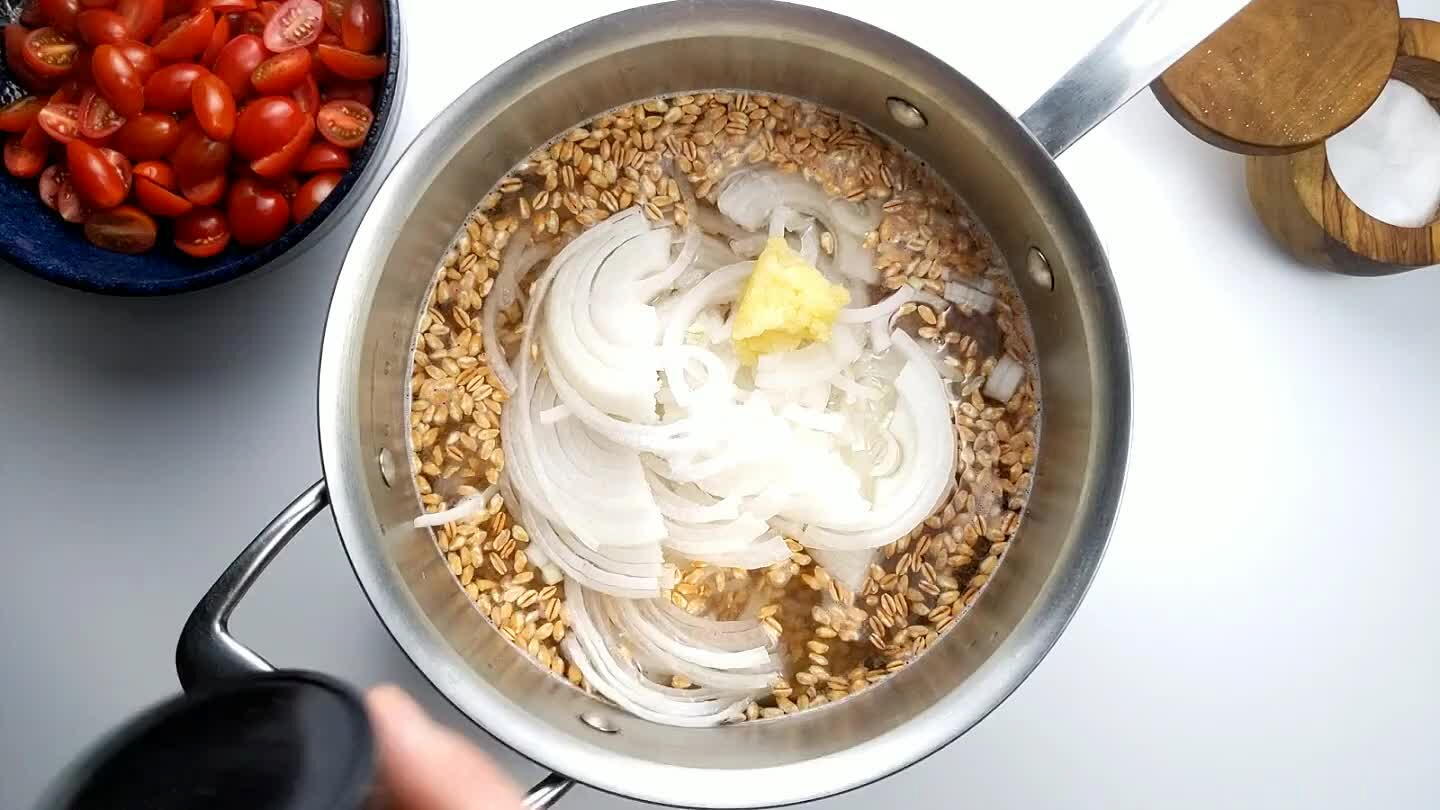 Add a pinch of chili flake for a little kick.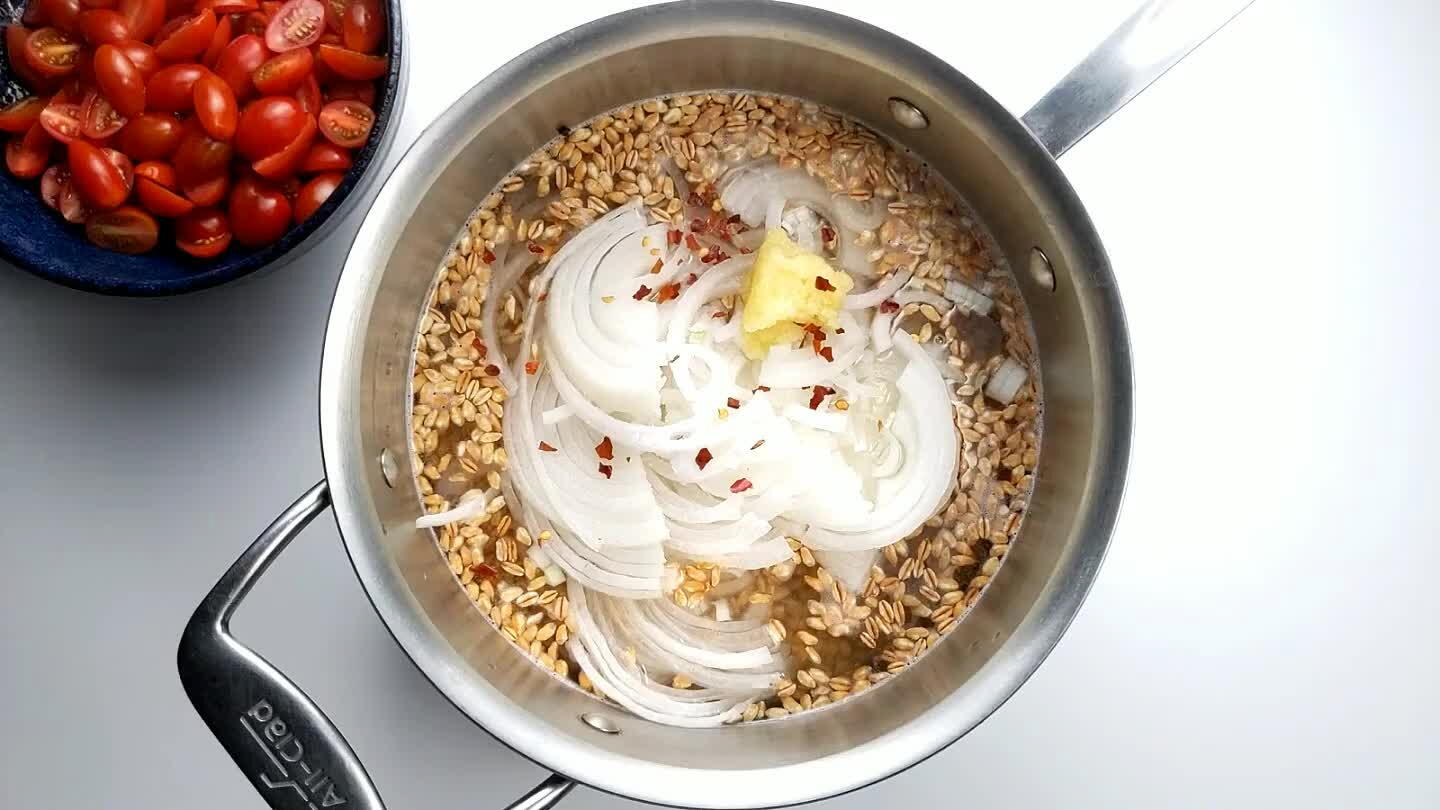 Add halved tomatoes.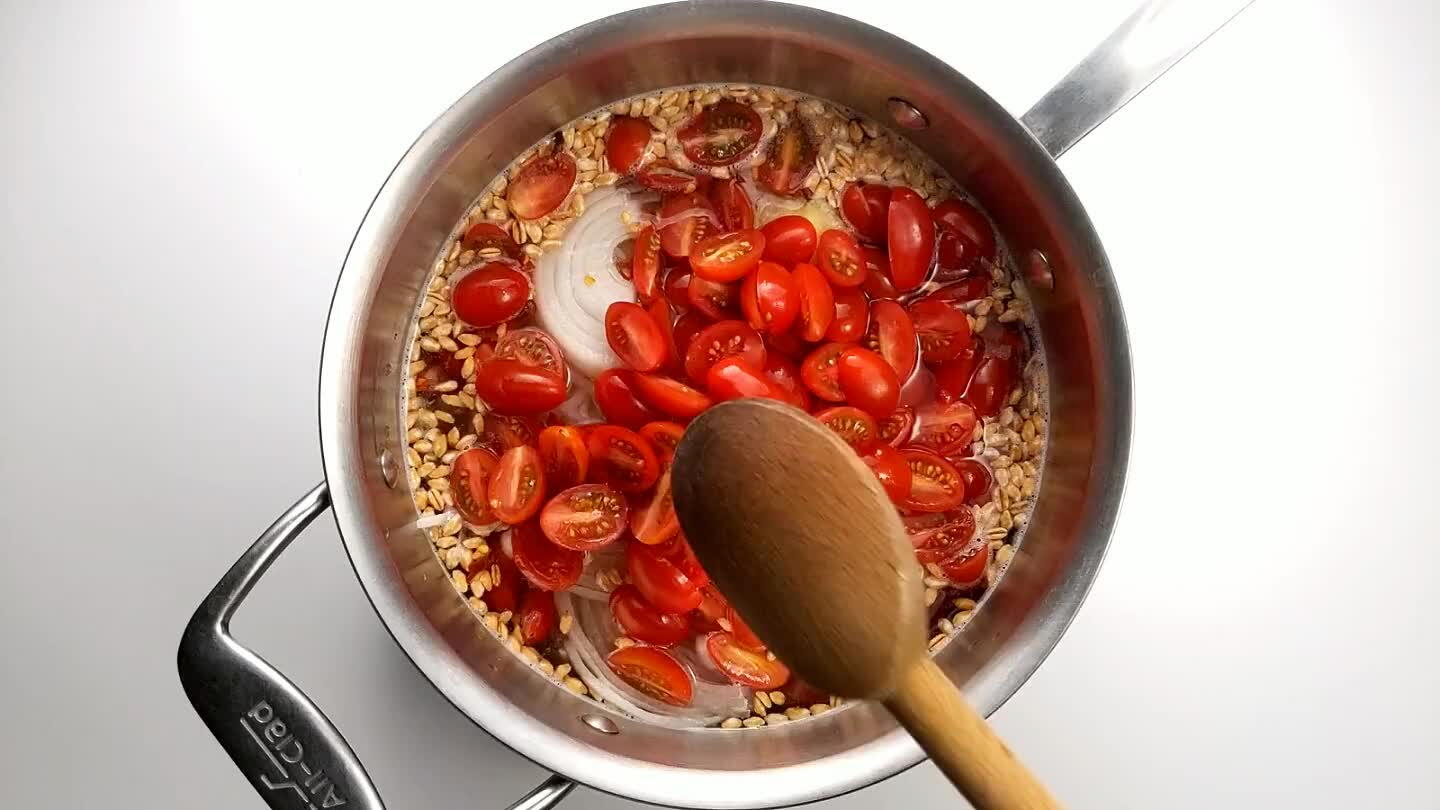 Bring it up to a gentle simmer.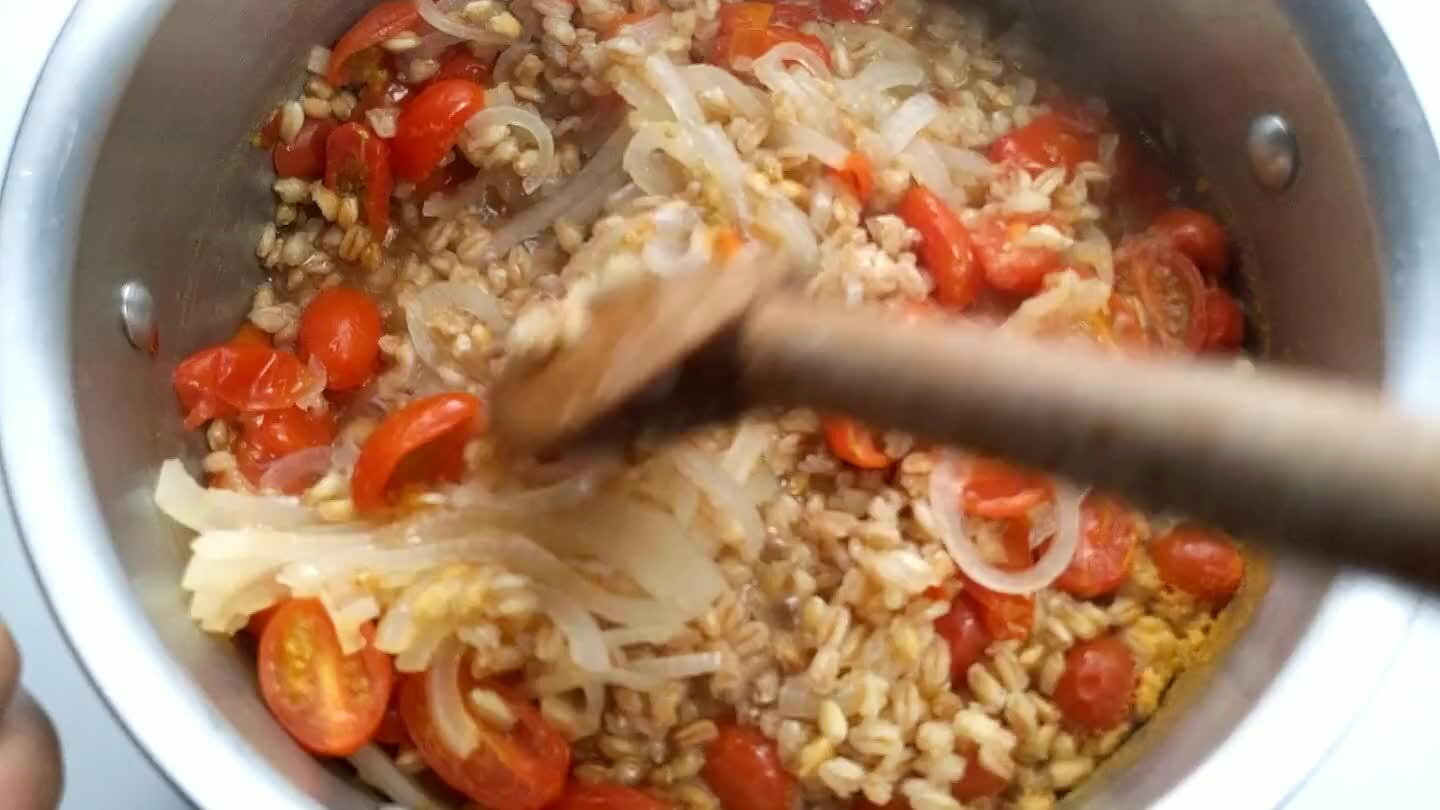 Different farro will cook at different rates, so double check the package. But most pearled farro should only take about 10 minutes. It will be soupy when finished. For an added touch, I like to strain the farro, reserving the liquid and reducing it separately, then stirring the grain back into it afterwards. This isn't necessary but it adds a little texture and preserves some of the flavor that might otherwise get poured out.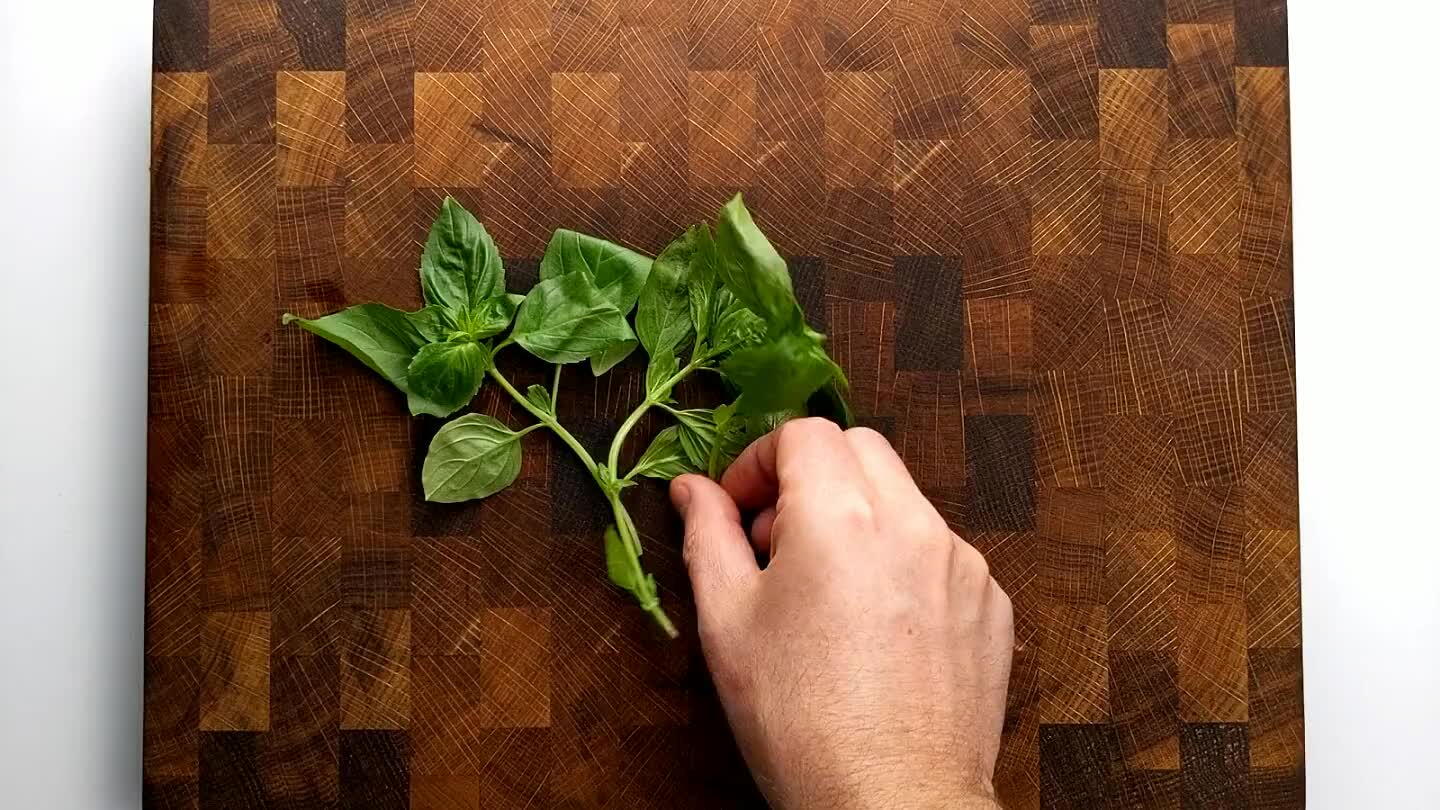 Pick some basil. Stack a few leaves and roll them up into a tube. Slice into little strips.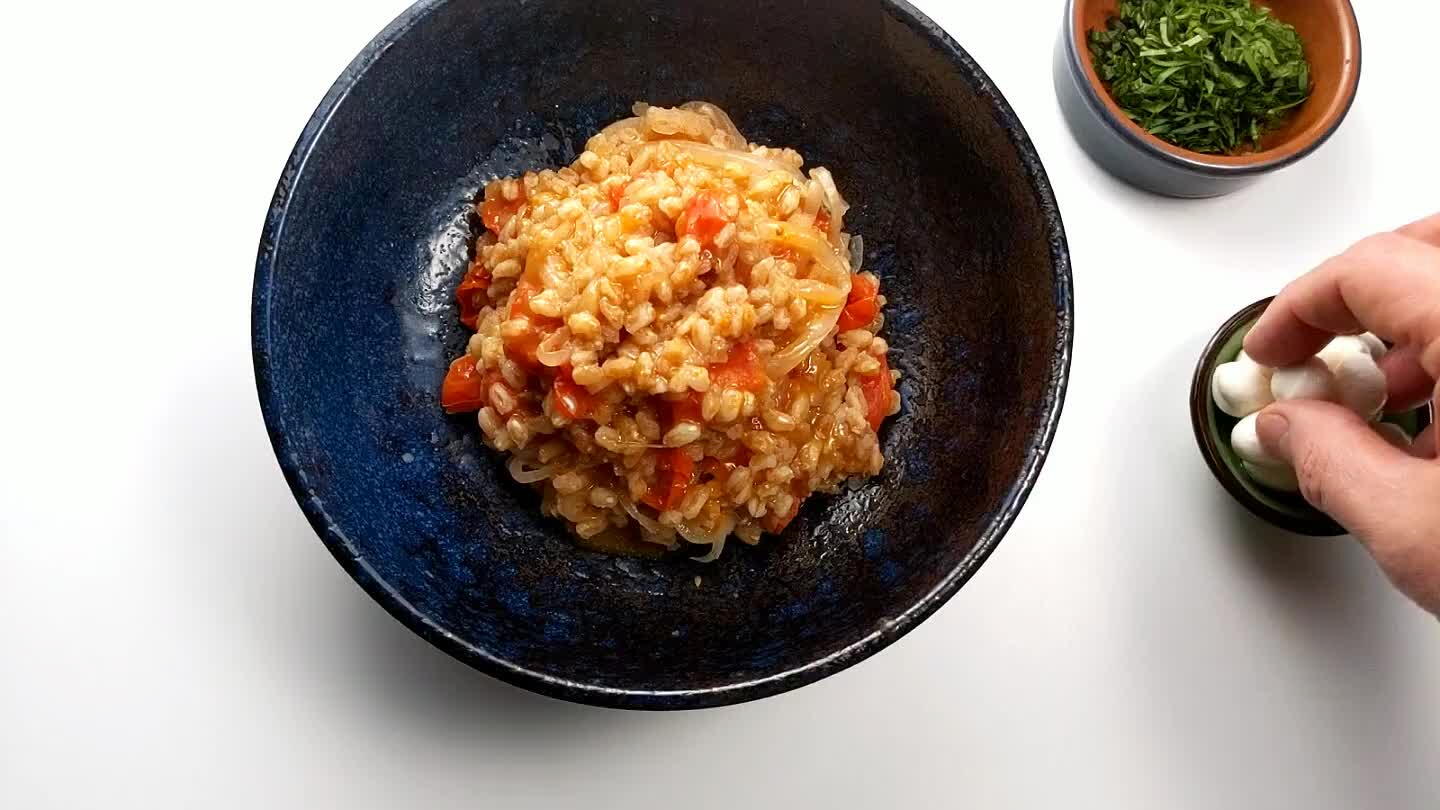 Garnish with bocconcini and basil.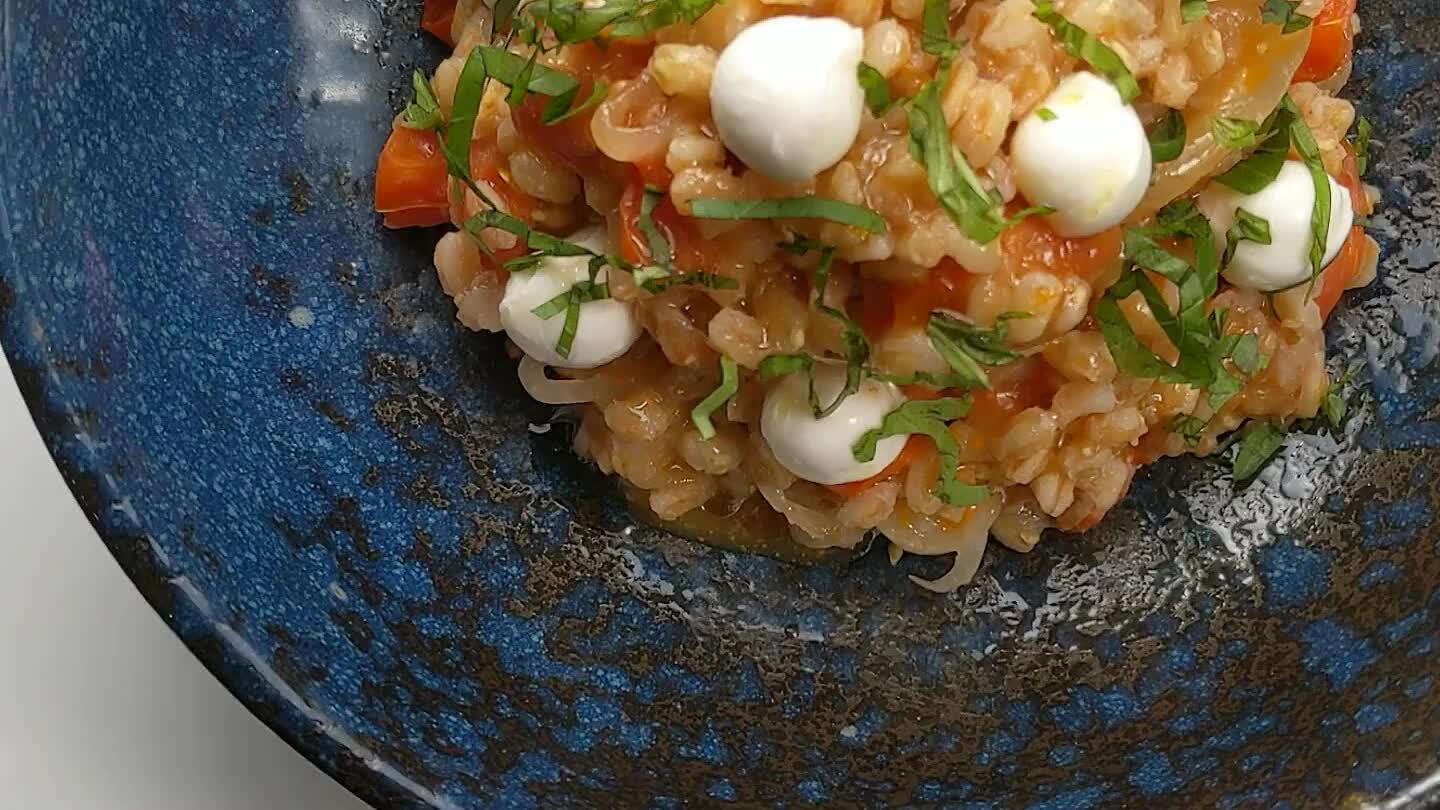 Comments