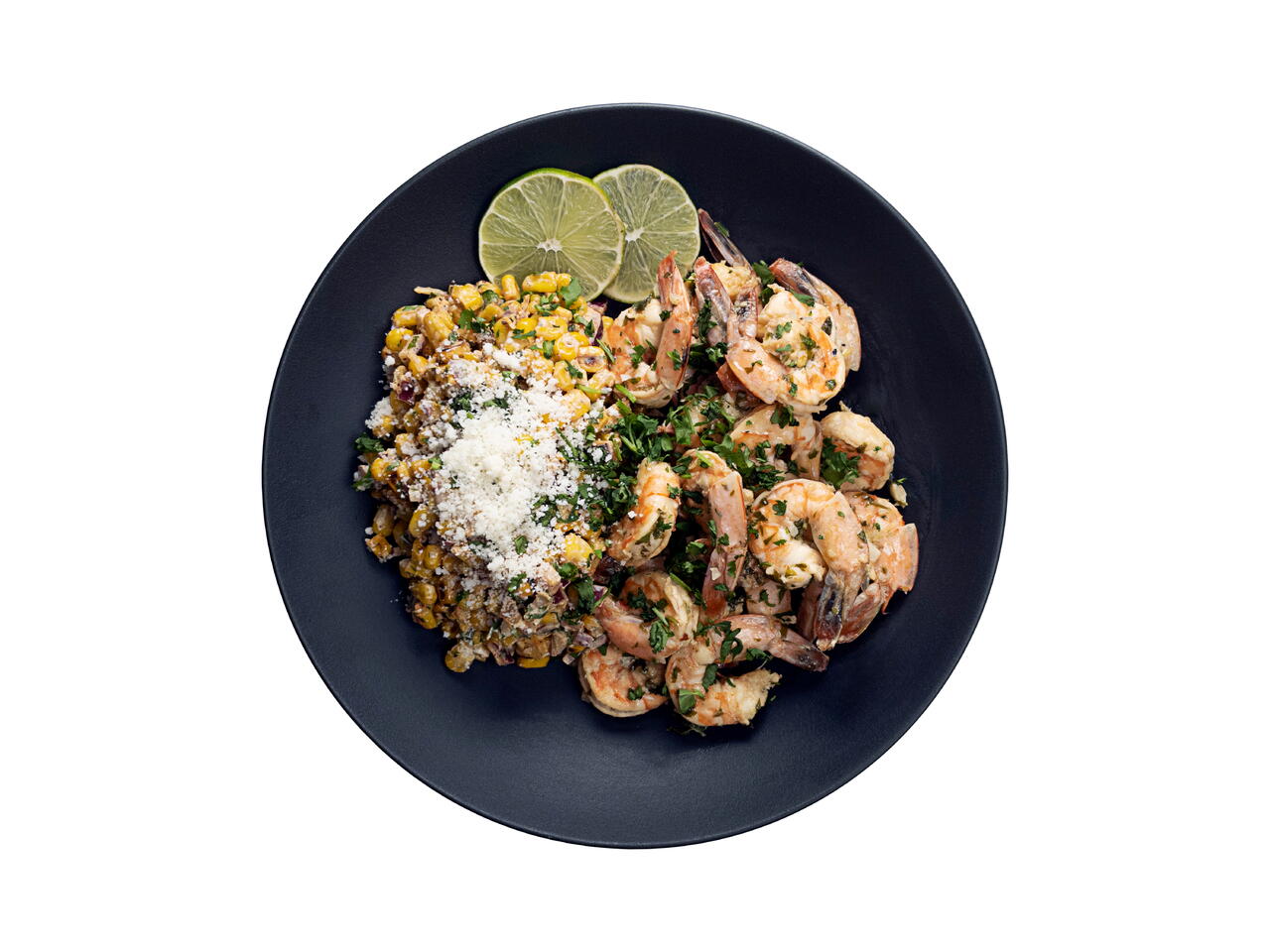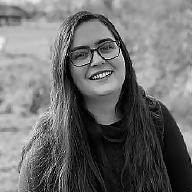 Recipe video made by Michelle
Published on 05/02/2020, viewed by 2036 , 0 Comments
4 portions
25m
This is a super refreshing way to prepare shrimp. Lots of lime and garlic flavor that only takes minutes to marinate and cook! Goes great with this fresh corn side dish. Esquites is a staple on the streets of Mexico generally served from food carts in cups. It is a super tasty way to use corn while it is in season, but is just as good with frozen corn!
What you will need
1 pound raw deveined Shrimp
1/4 cup Olive Oil
1/4 cup Lime Juice
1/3 bunch Cilantro
3 cloves Garlic
1/4 tsp Salt
1 tsp Soy Sauce
ESQUITES - MEXICAN CORN SALAD
4.5 cups Frozen Corn
1/3 Cup Sour Cream
4 Tbsp Lime Juice
1/2 Teaspoon Ground Cumin
3/4 Teaspoons Smoked Paprika
1/2 Teaspoon Chili Powder
1/4 Teaspoon Black Pepper
1/4 Teaspoon Salt
1/2 Cup Crumbled Cotija Cheese
1/2 Red Onion
(Nutritional facts 281 calories, 15 g fat, 31.22 g carbohydrates, 5.97 g protein, 12 mg cholesterol, 492 mg sodium)
How to cook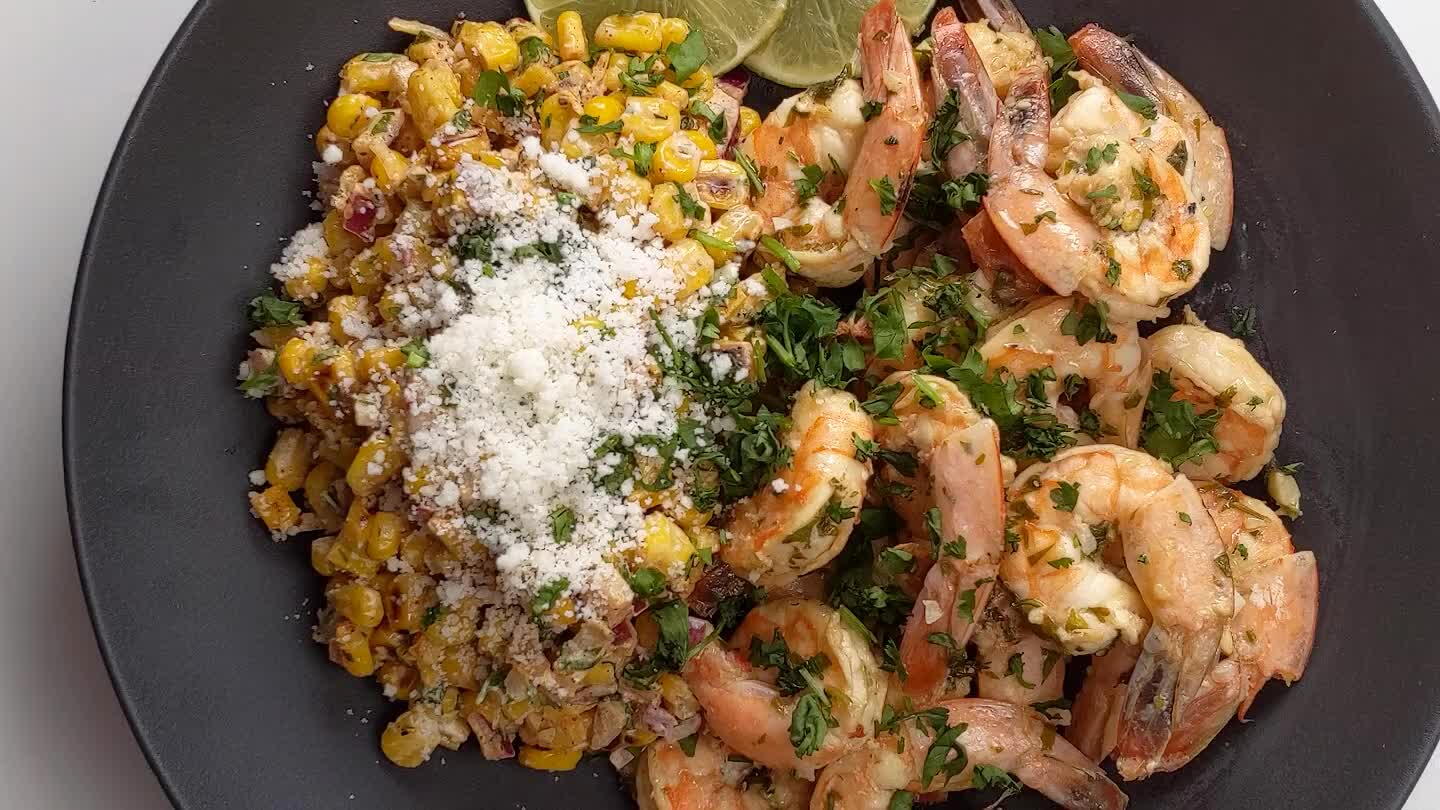 Gather all ingredients.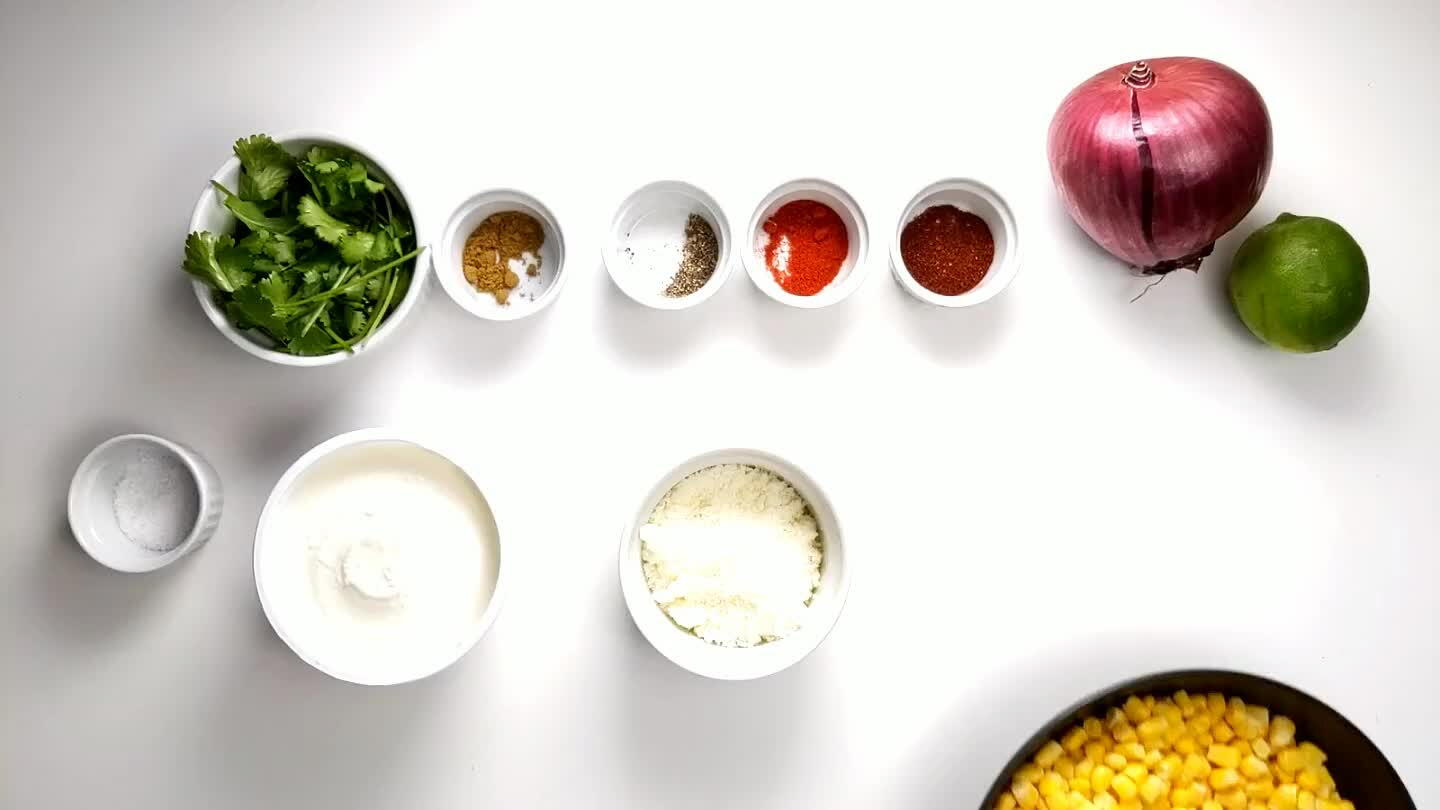 Portion all ingredients.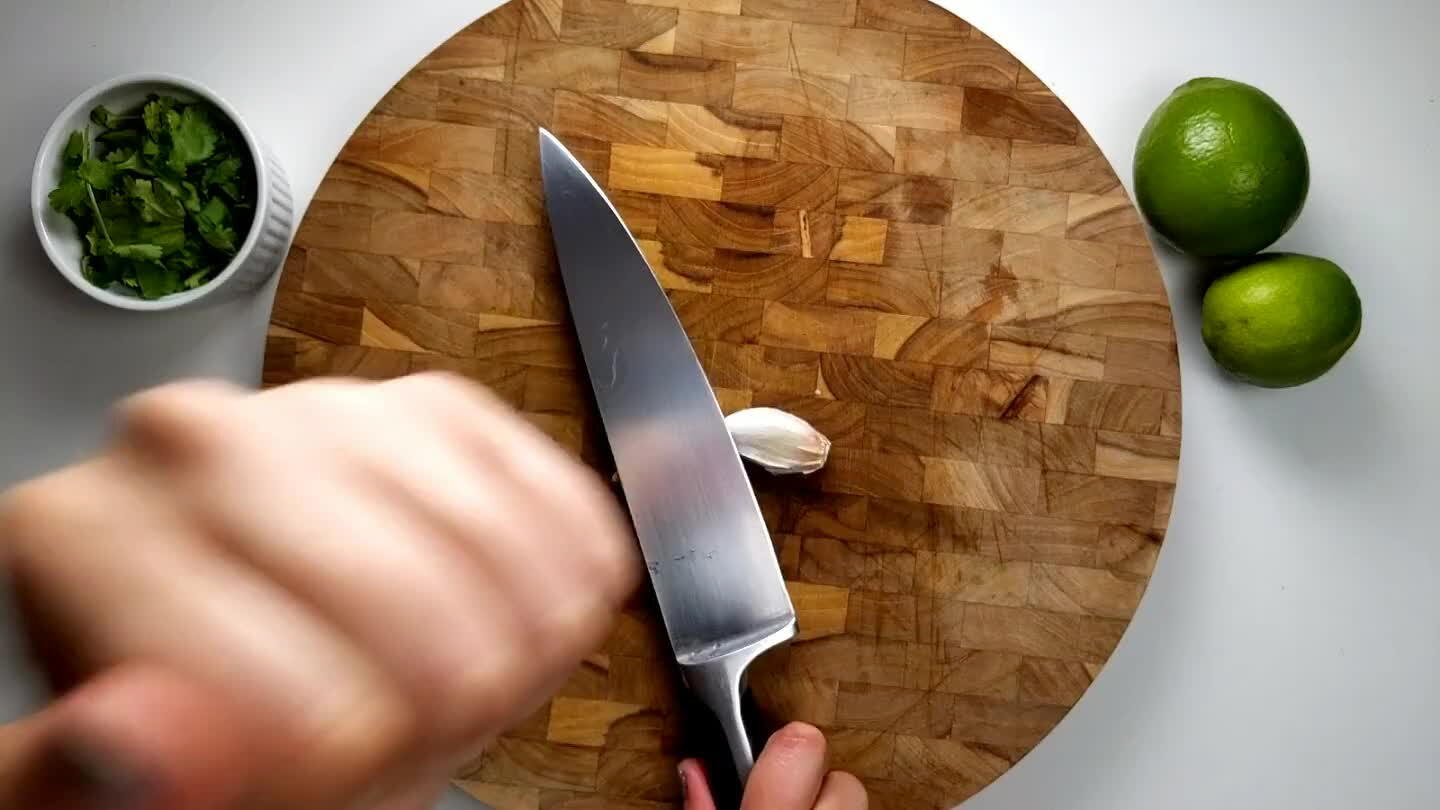 Smash the garlic with the flat side of a knife and peel off the papery skin. Roughly chop.
Finely chop the cilantro.
Juice 1/4 cup of lime juice.
Put the shrimp in a ziplock bag or sealable Tupperware. Add the olive oil and lime juice to the bag.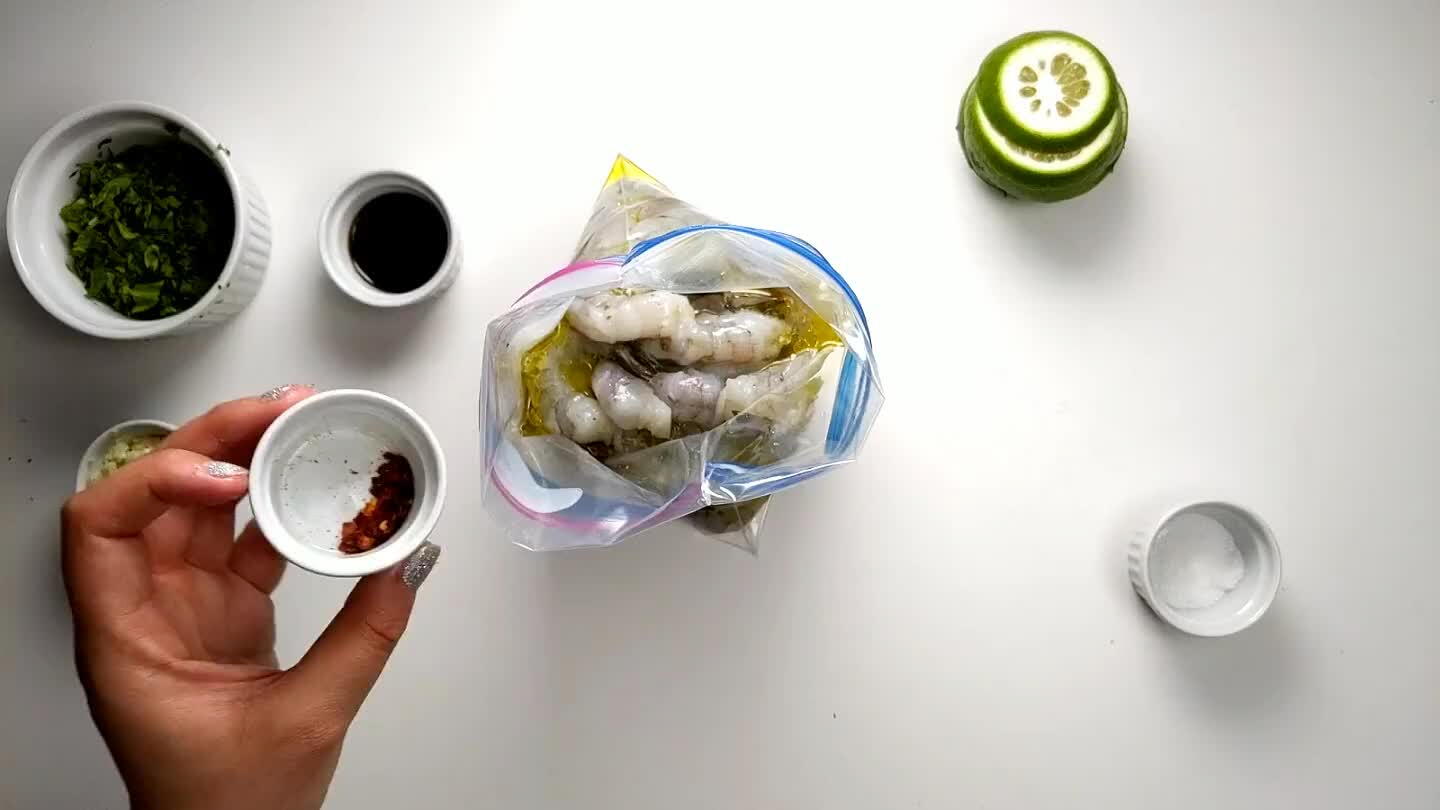 Toss in the red pepper flakes, soy sauce, salt, chopped garlic and cilantro.
Toss in the lime slices, push the air out of the bag and seal. Set aside to let marinate for 15 minutes.
Add corn to a hot skillet and stir for a few minutes to get some browned and charred spots on the kernels.
Slice the onions in half and remove the stem top and papery skin. Leaving the root end intact, slice into the onion with the knife parallel to the cutting board. Then cut down across the onion to create slices. Cut across the slices, holding firmly onto the root-side of the onion to create a fine dice.
Cut across the slices, holding firmly onto the root side of the onion to create a fine dice. For this salad you will want quite small pieces of onion, so if you need to, run the knife through again to chop even smaller.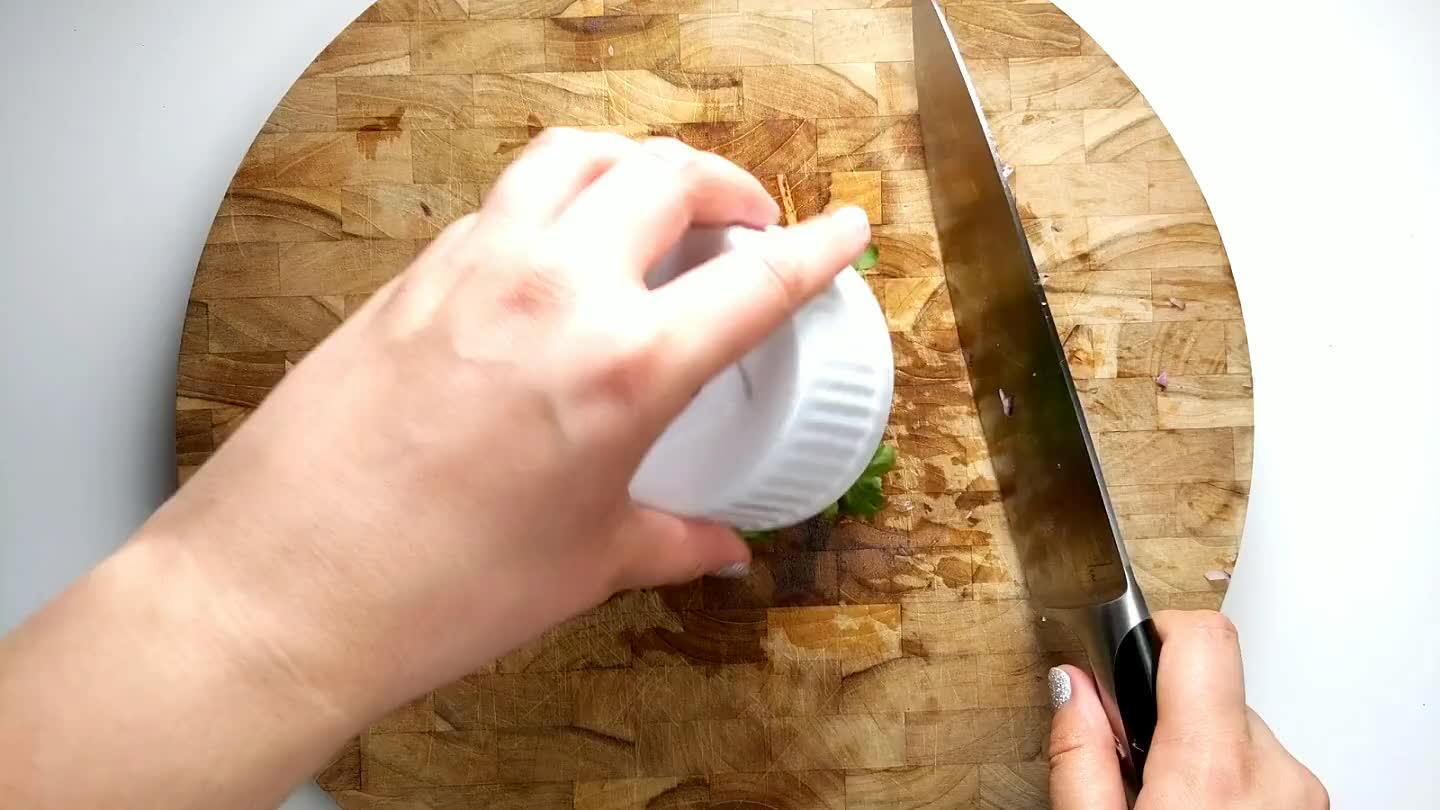 Finely chop cilantro.
Put the corn into a mixing bowl and add the chopped onion.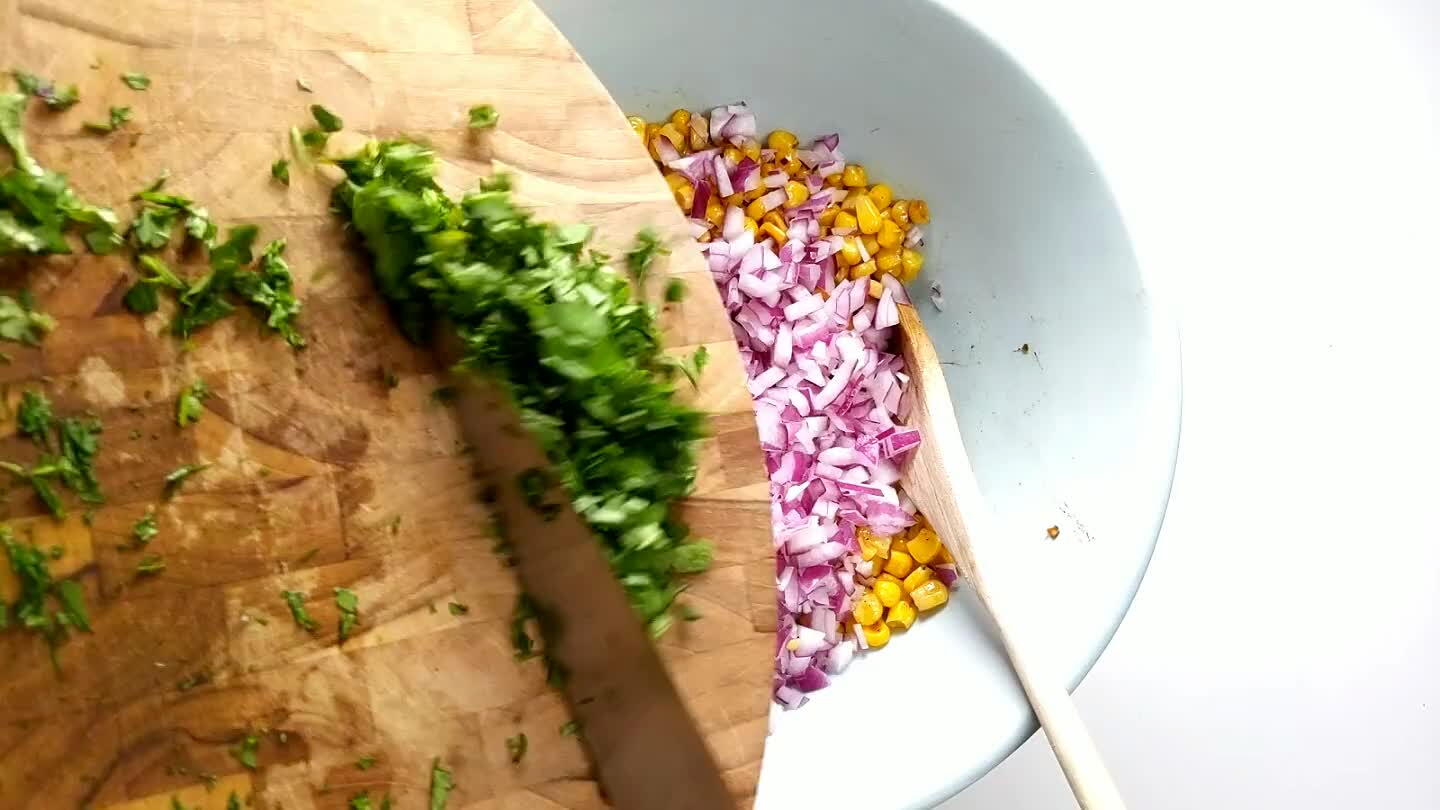 Toss the chopped cilantro into the bowl with the corn and onion.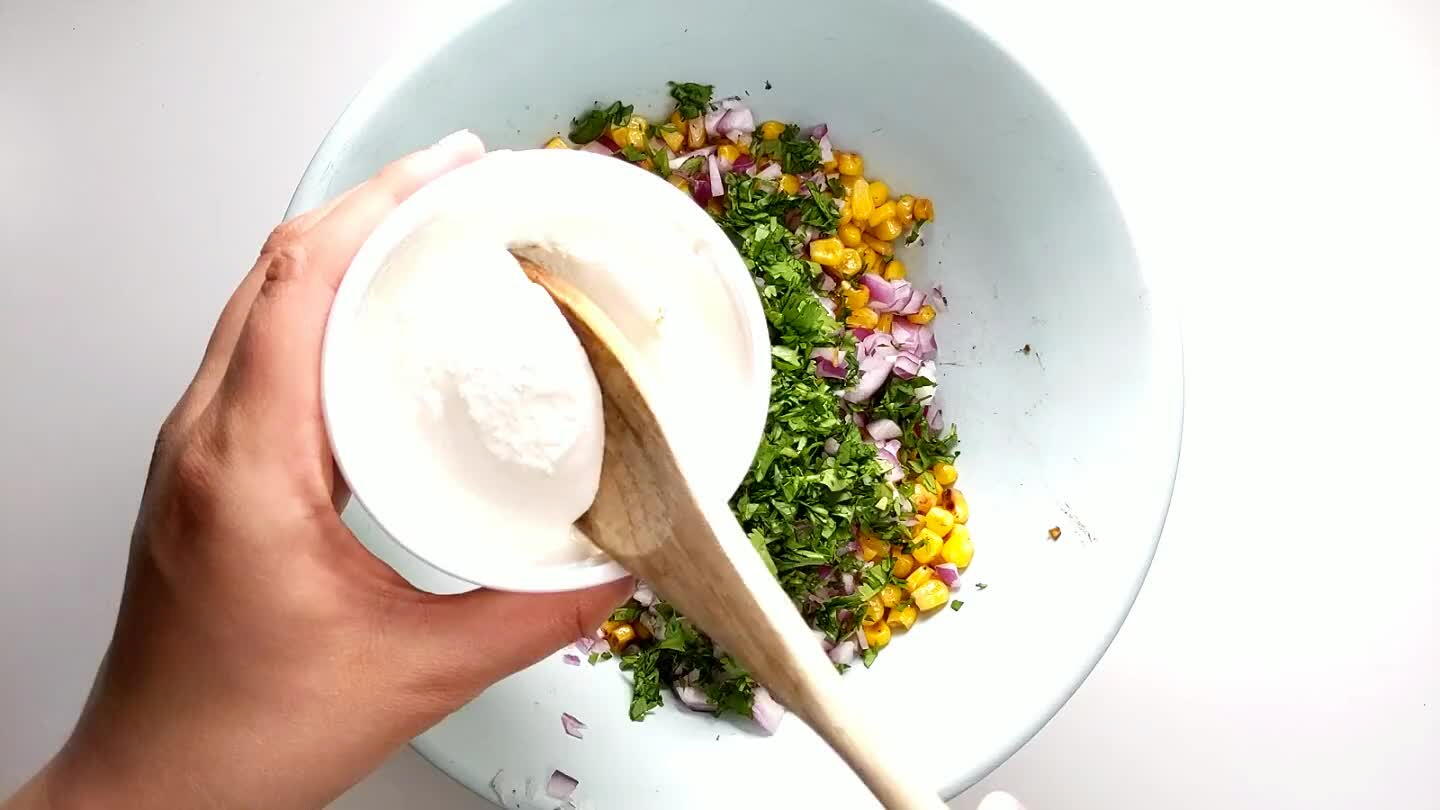 If using sour cream instead of mexican crema, you may add a little mayonnaise to thin it out a bit if you prefer. Add the sour cream and lime juice to the corn salad and mix to combine.
Add the cayenne, chili powder, salt, cumin, and black pepper to the bowl.
Heat pan to medium-high. Pour the contents of the bag into the skillet and saute on each side for about 3-4 minutes or until pink.
Ready to serve!
Comments