Garlic Miso Glazed Potatoes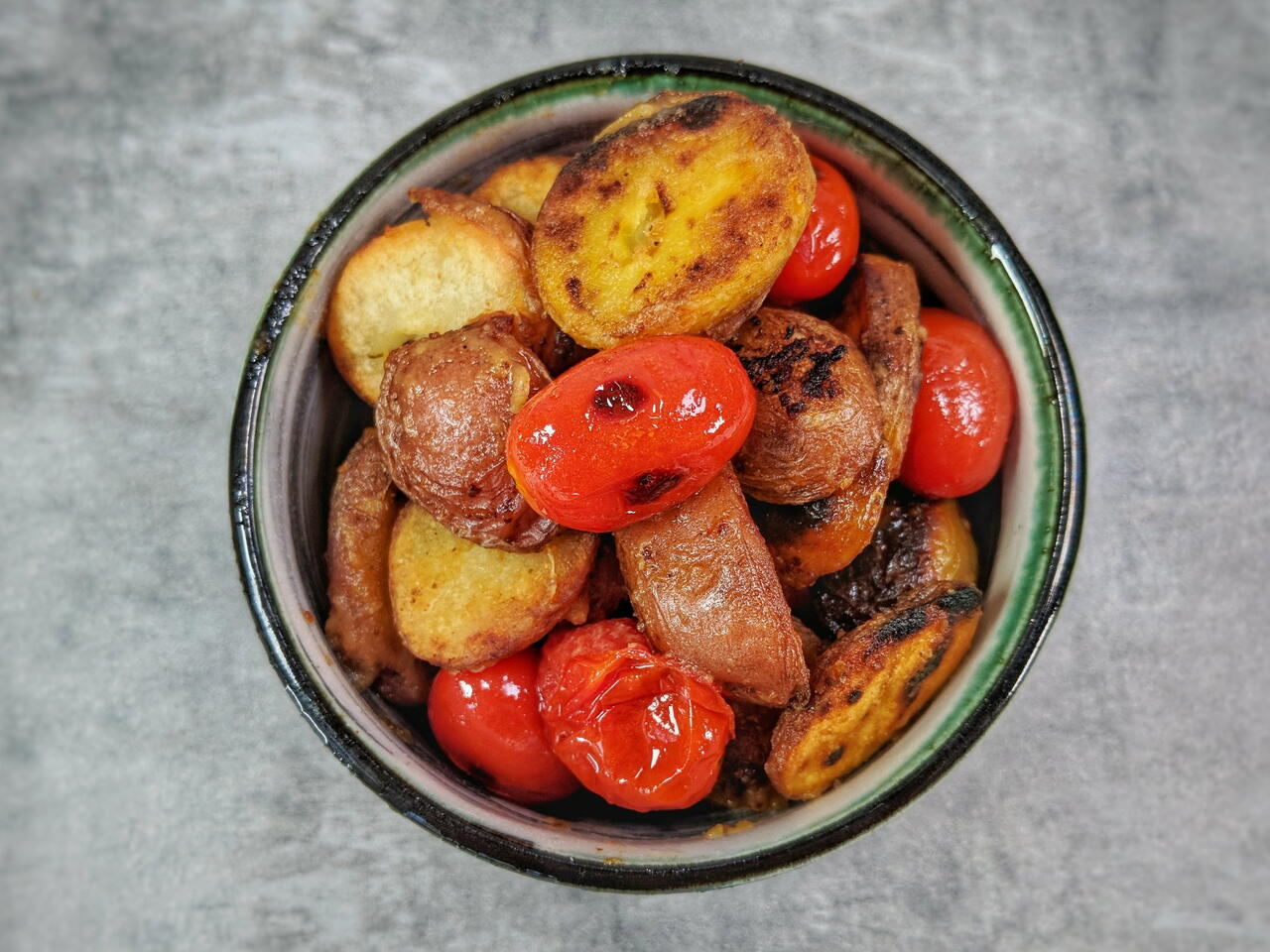 Simple and different. I like the combo of miso and tomatoes. Might seem weird to combine tomatoes and potatoes but the miso butter works well here as something of a bridge between the two.
What you will need
1 lb marble potatoes
1 cup cherry tomatoes
1 tbsp sesame oil
2 Tbsp miso garlic butter
How to cook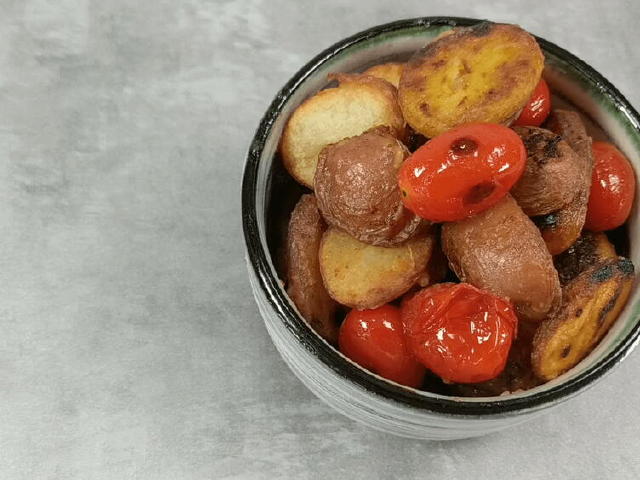 Simmer potatoes until tender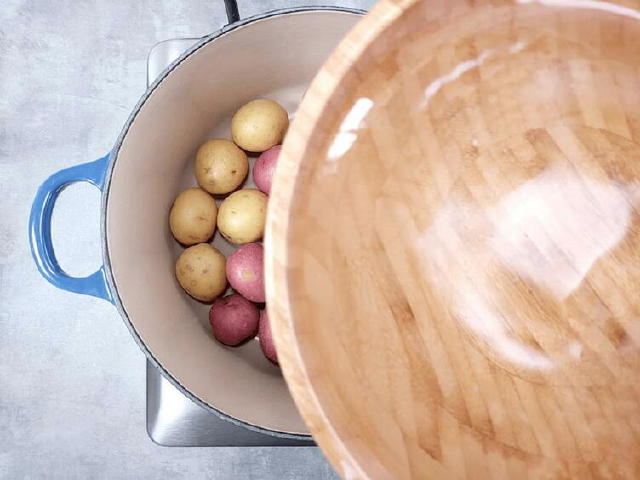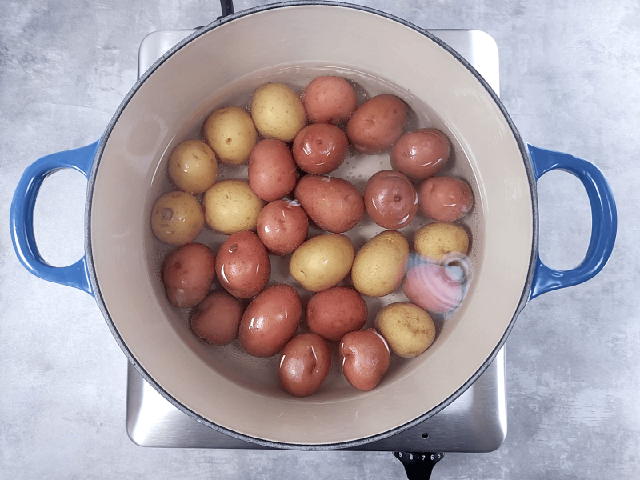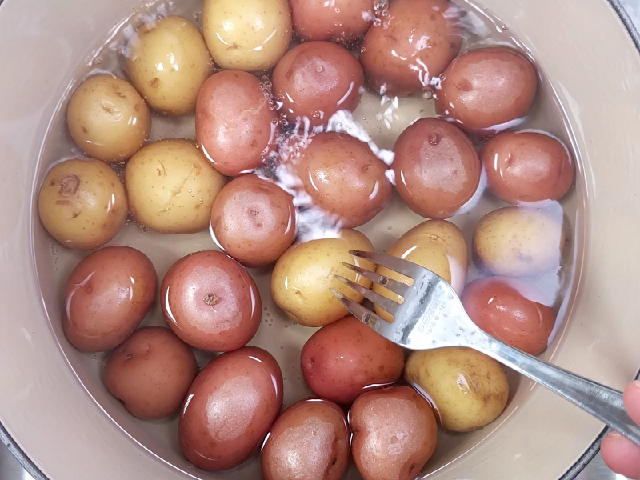 Wash the potatoes and then place them in a pot and submerge in water over medium heat. Simmer until easily pierced with a fork. 10-25 minutes.
Meanwhile, make the miso butter
It's easy to make, keeps well in the freezer, and it's a great way to jazz up all kinds of dishes.
Remove potatoes and slice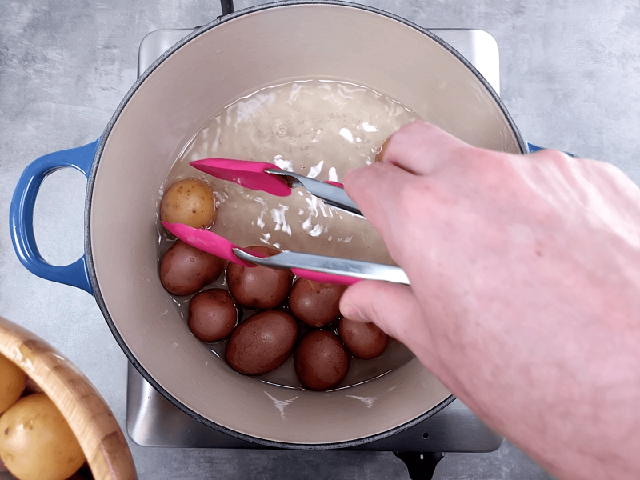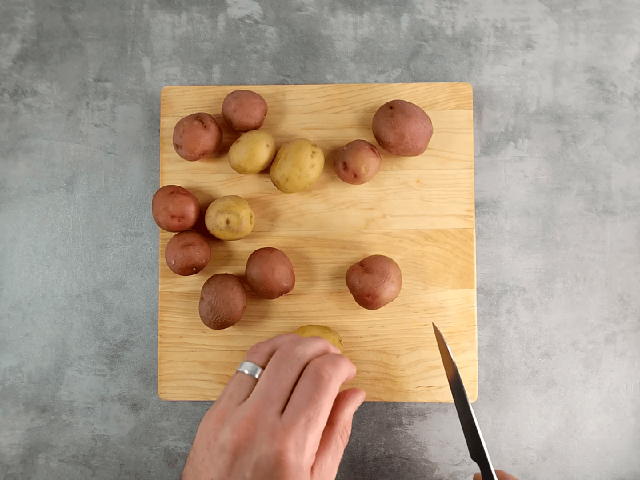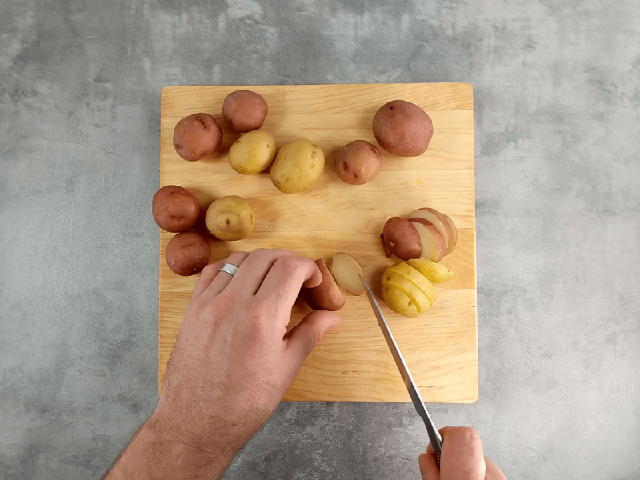 Remove the potatoes from the water and slice into rounds.
Heat sesame oil in a nonstick pan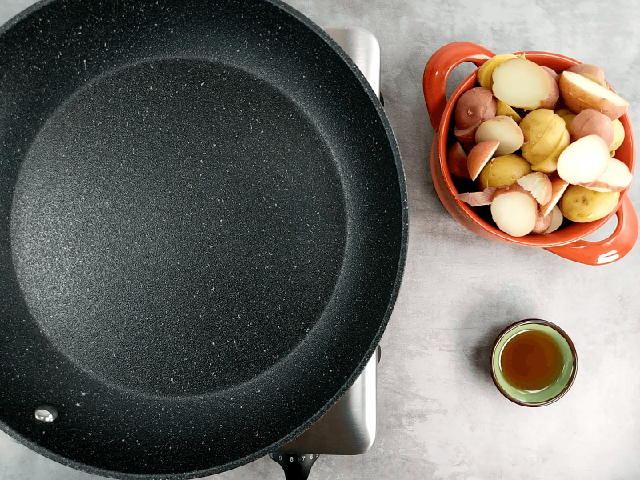 In a nonstick pan over medium heat, heat the sesame oil and add the potatoes.
Fry potato slices on both sides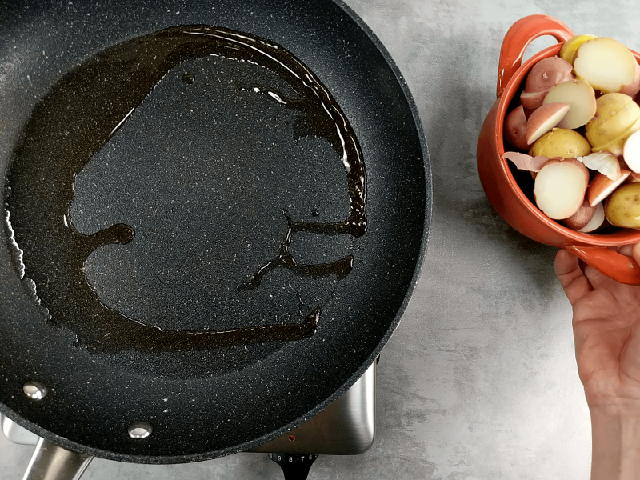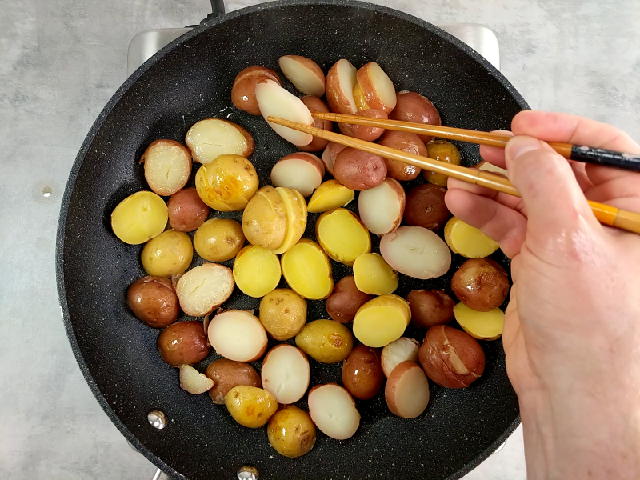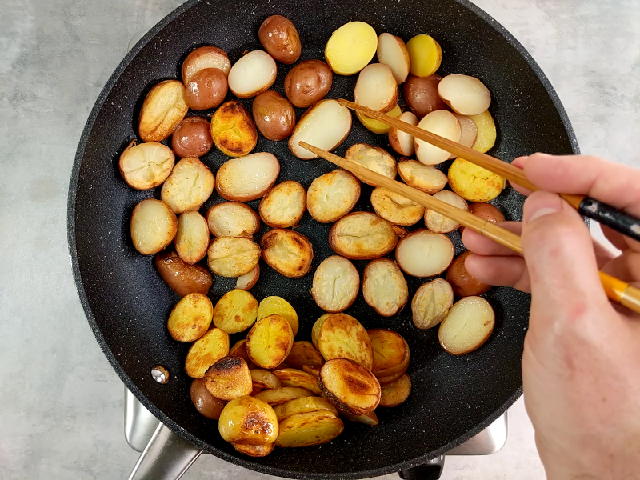 Add the potato slices and fry until golden brown on both sides. I like to use chopsticks for this kind of stuff because they make it easy to grab and flip the delicate potato slices.
Add tomatoes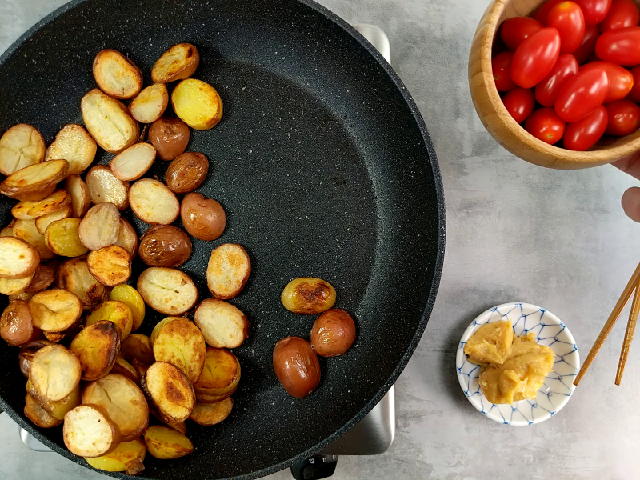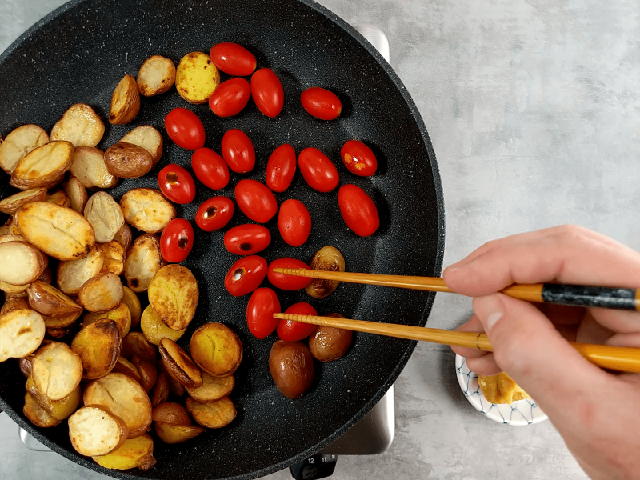 Add the tomatoes. Sautèe until charred on both sides and almost ready to burst.
Add miso butter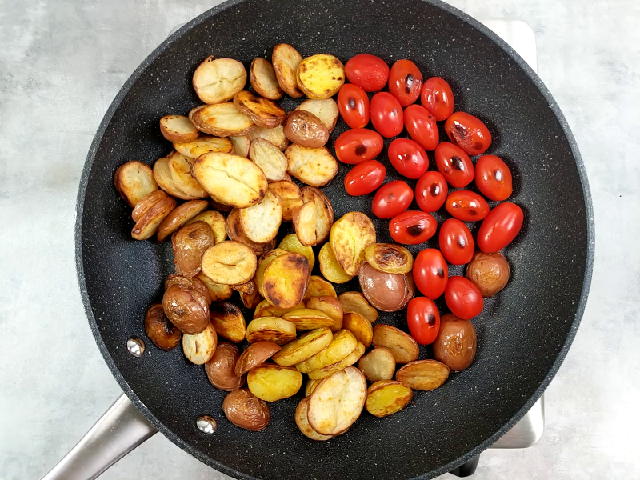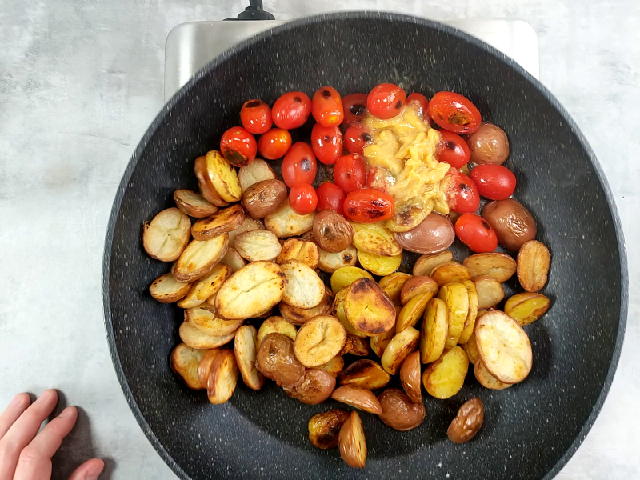 Add the miso butter and sautèe. The tomatoes should give off enough juice to form a light sauce with the miso butter.