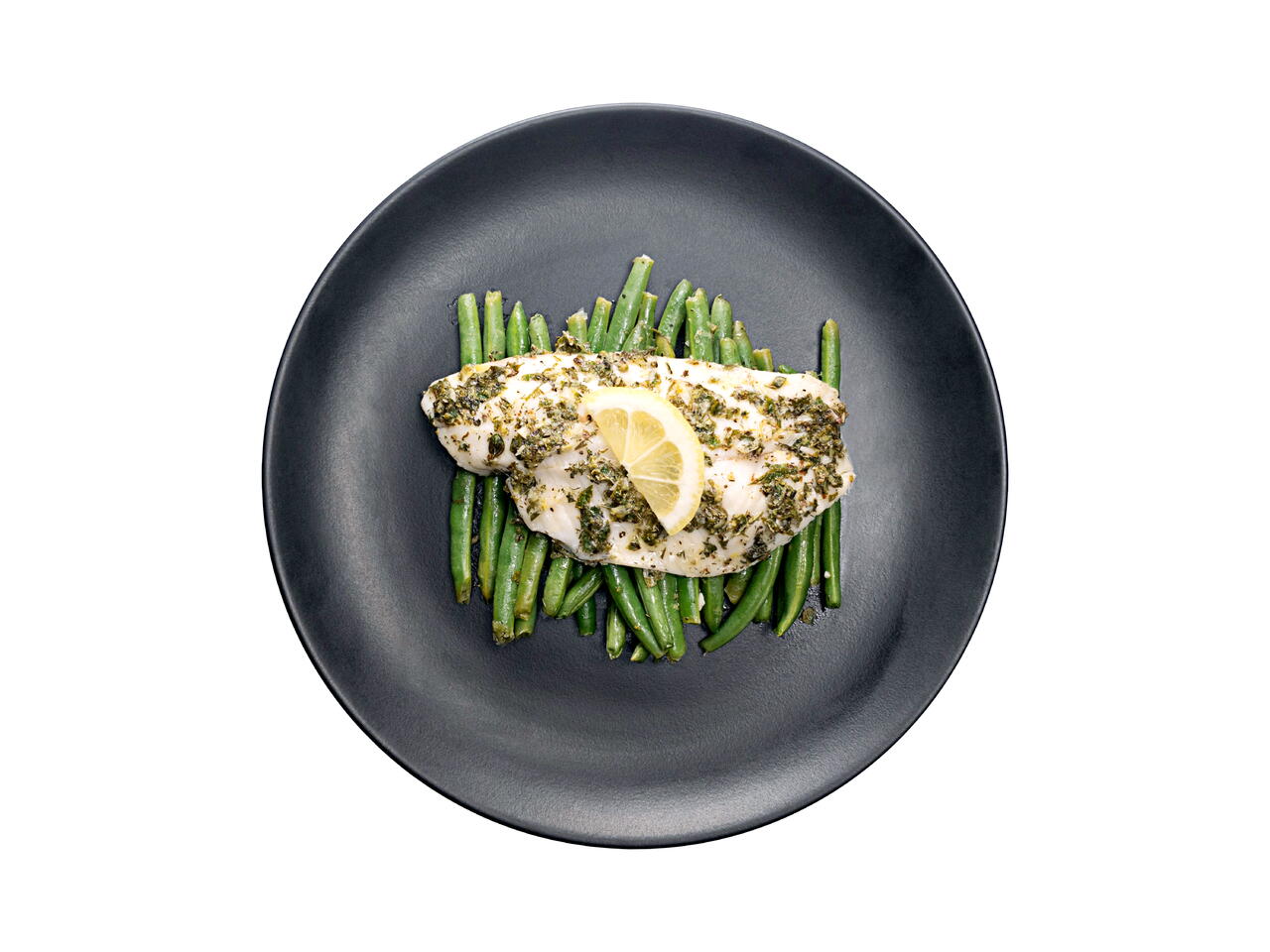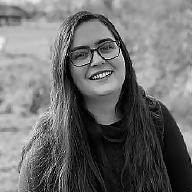 Recipe video made by Michelle
Published on 06/30/2020, viewed by 1170 , 0 Comments
4 portions
35m
This simple spice mix and marinade leaves so much flavor in this delicious flakey fish. Try with any white fish or veggie of your choice to mix it up.
What you will need
1/3 cup Lemon Juice
3 Tbsp Olive Oil
.25 oz Fresh Oregano
.25 oz Fresh Mint
1 Garlic Clove
1 tsp Lemon Zest
10 oz Green Beans
32 oz Tilapia Fillets
1 TBSP GREEK SEASONING
1 Tbsp Dried Oregano
1 Tbsp Dried Basil
1/2 Tbsp Dried Dill
1 Tablespoon Onion Powder
2 Tbsp Garlic Powder
1/2 Tbsp Salt
(Nutritional facts 95 calories, 2.57 g fat, 4.82 g carbohydrates, 14.09 g protein, 33 mg cholesterol, 305 mg sodium)
How to cook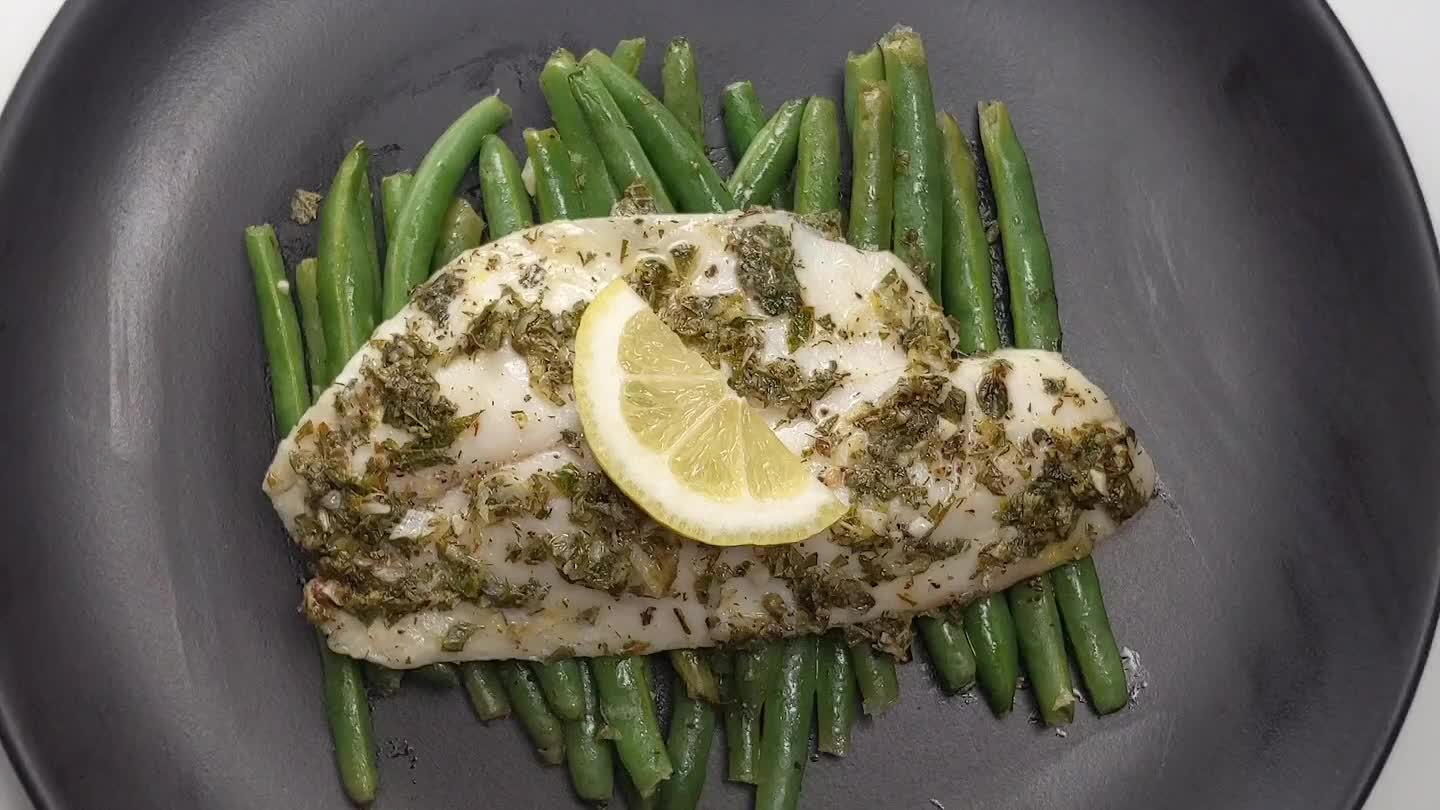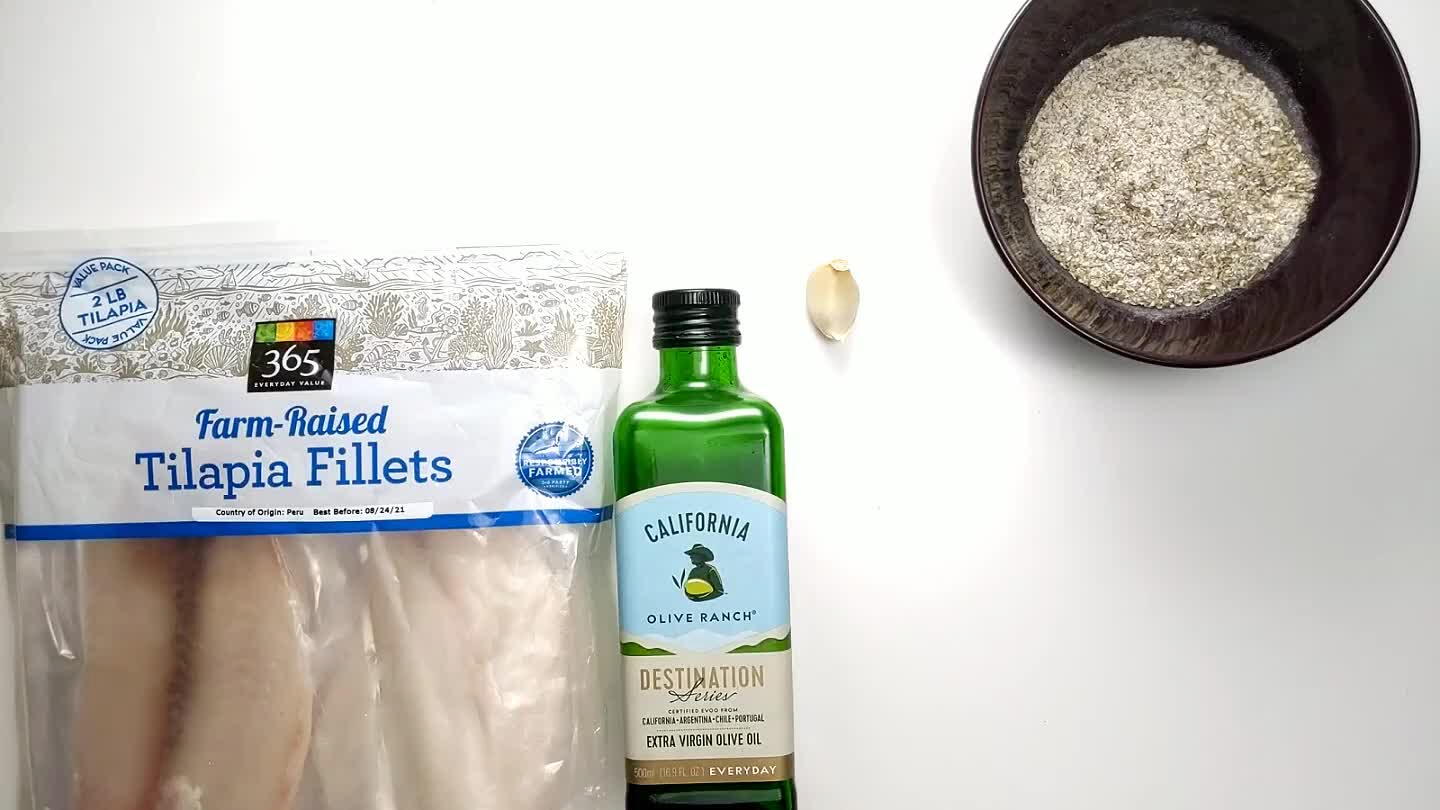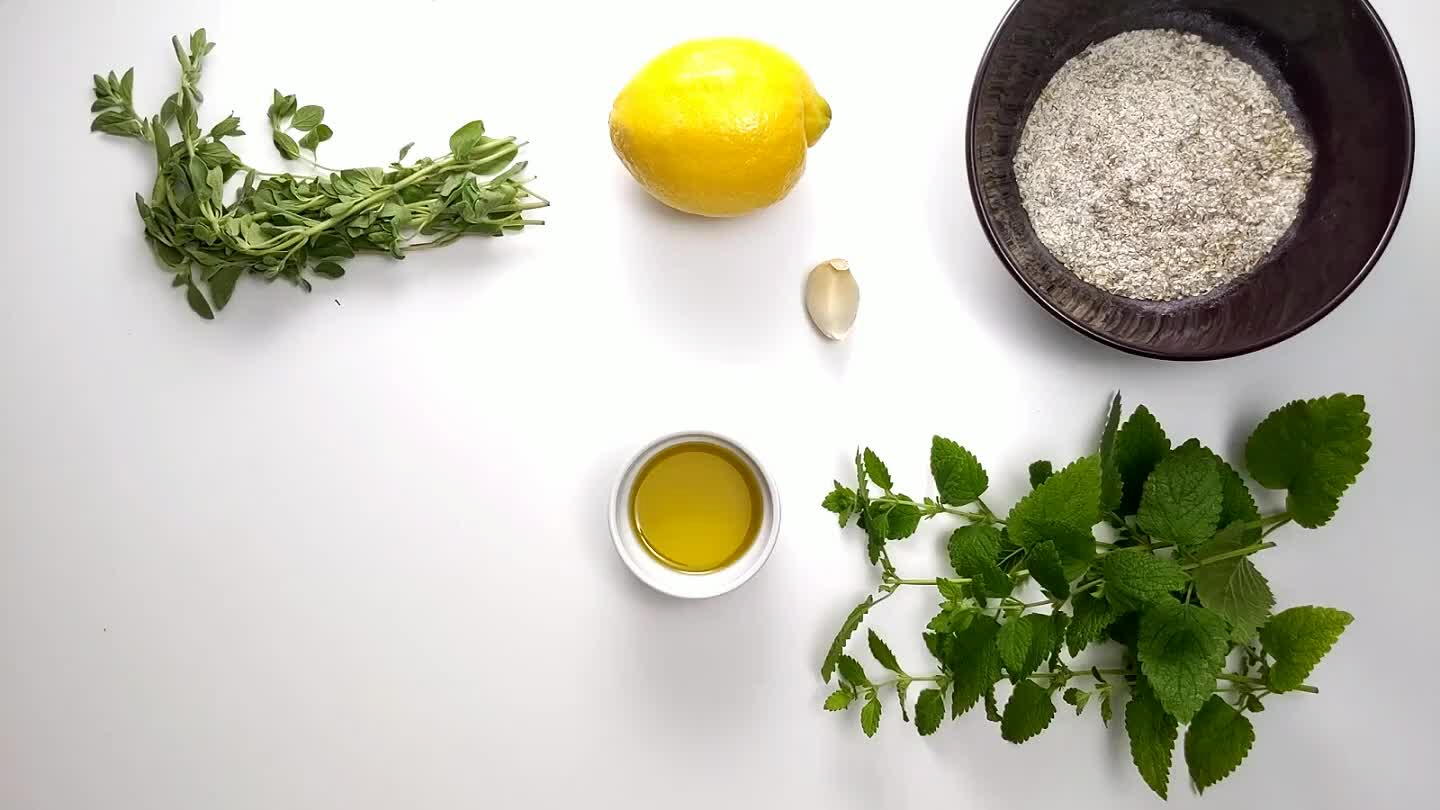 Gather and portion all ingredients. Make greek seasoning blend. If your fish is frozen, it should thaw while marinating, but if not, make sure to add a few minutes to the baking time.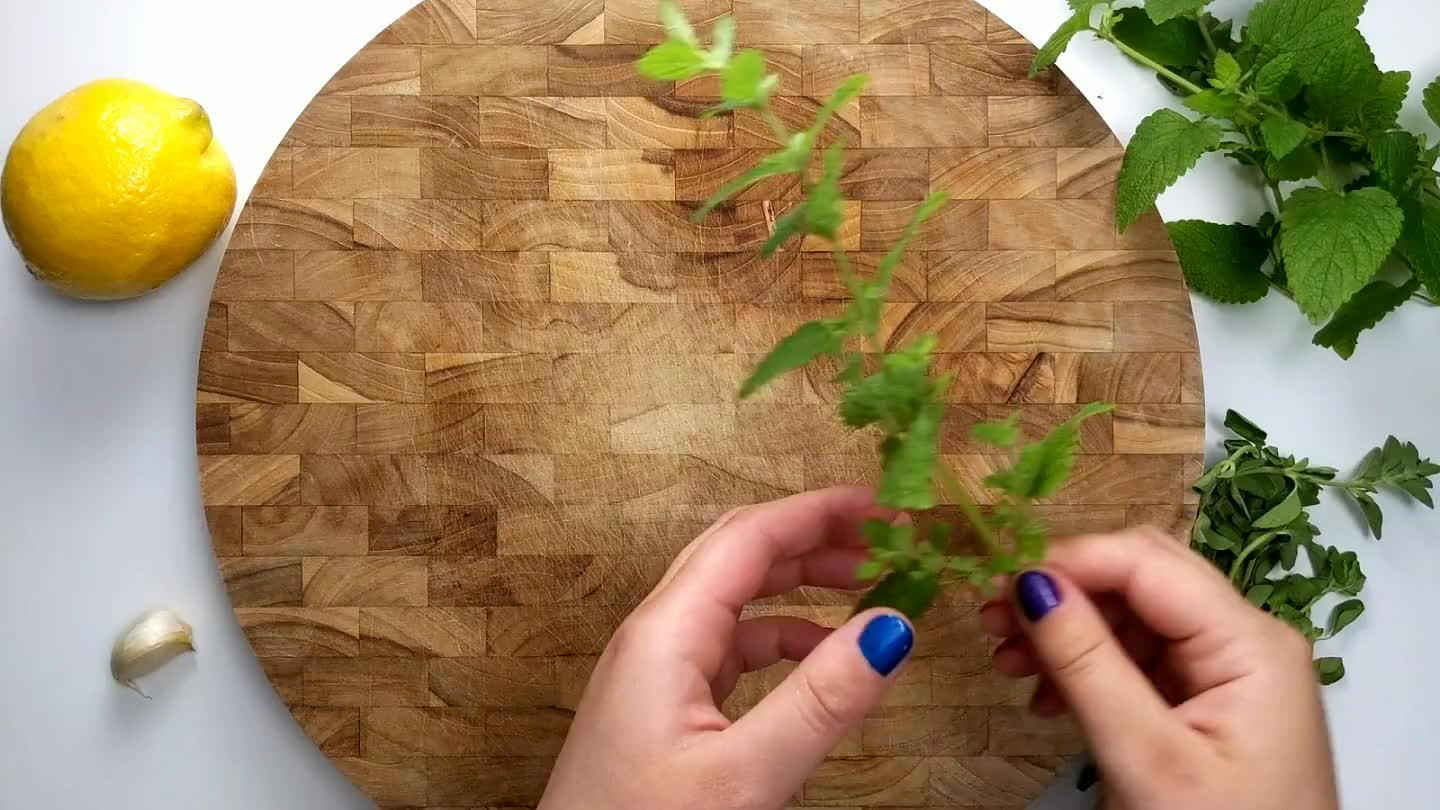 Pull the mint leaves from the stem. You will need 2 Tbsp of chopped mint leaves.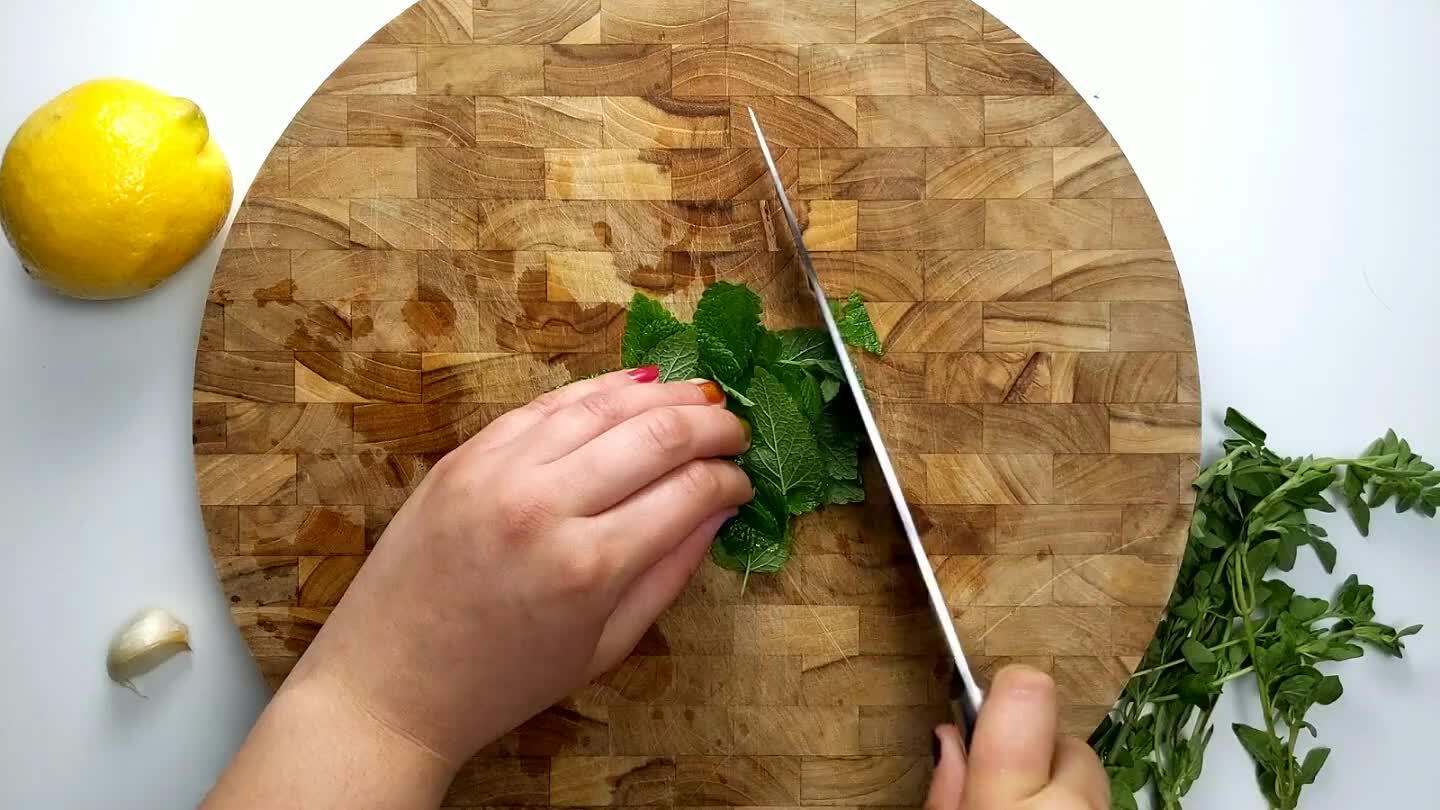 Roughly chop the mint.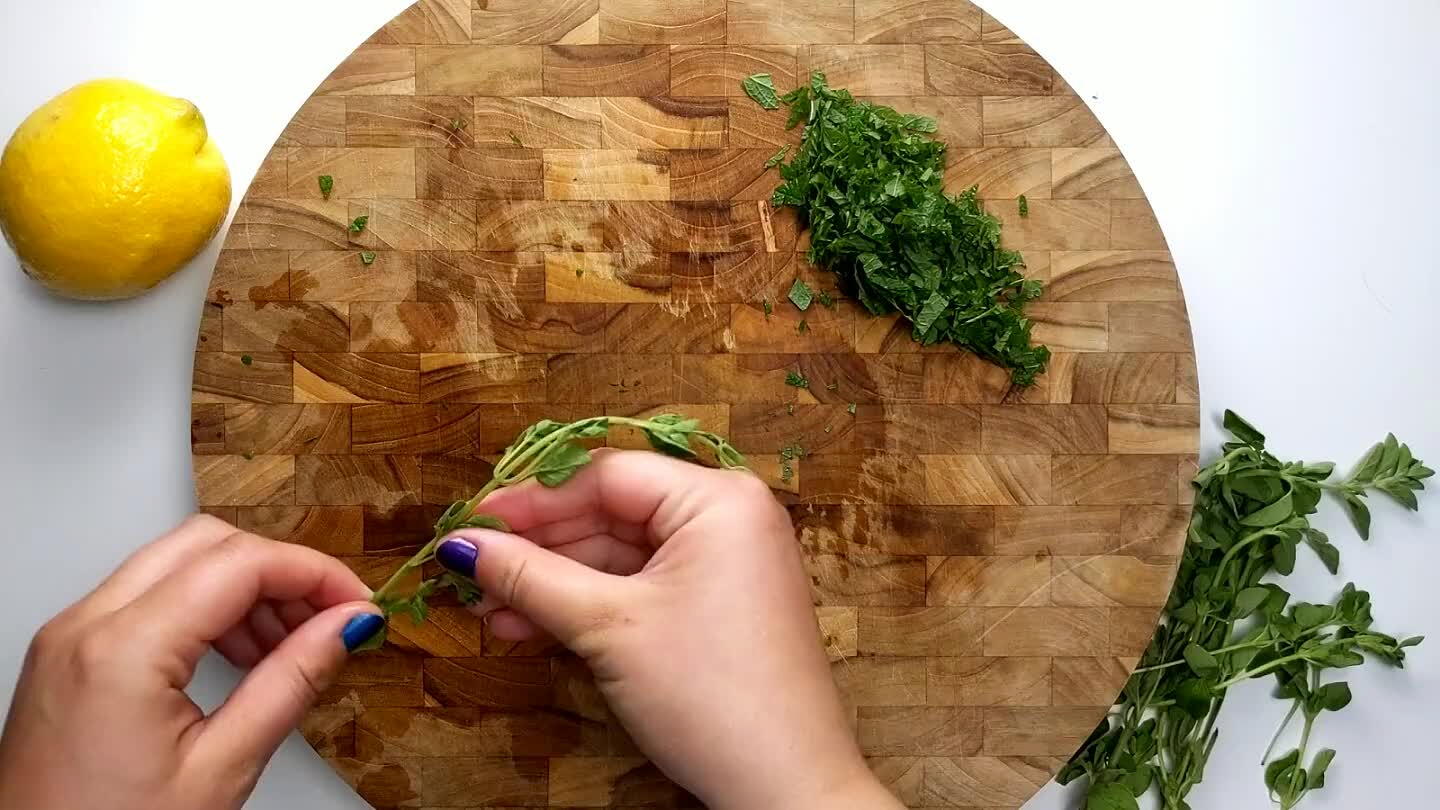 Pull the oregano leaves from the stem.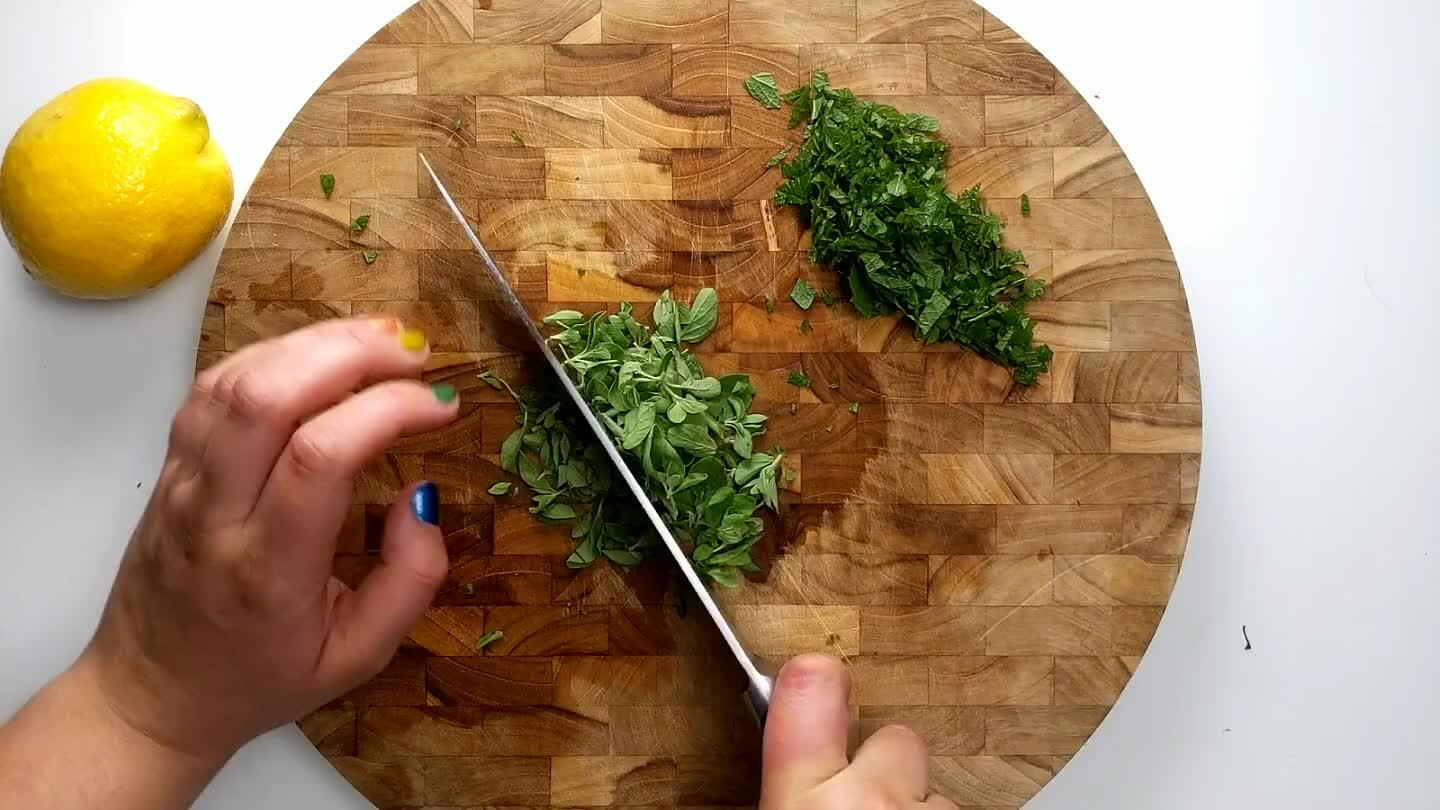 Roughly chop the oregano. You will need 2 Tbsp of chopped fresh oregano.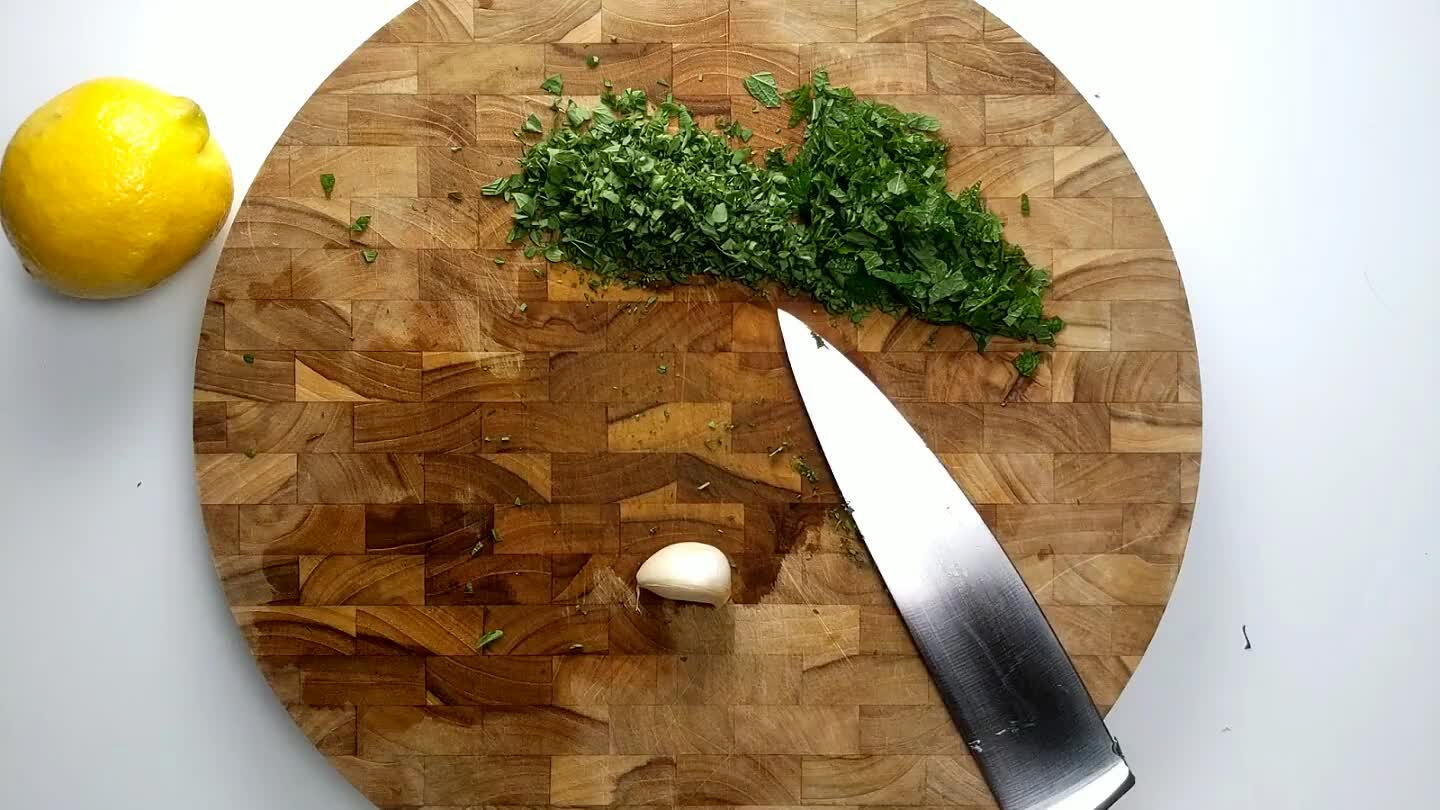 Smash the garlic with the flat side of the knife, remove the papery skin, and finely chop.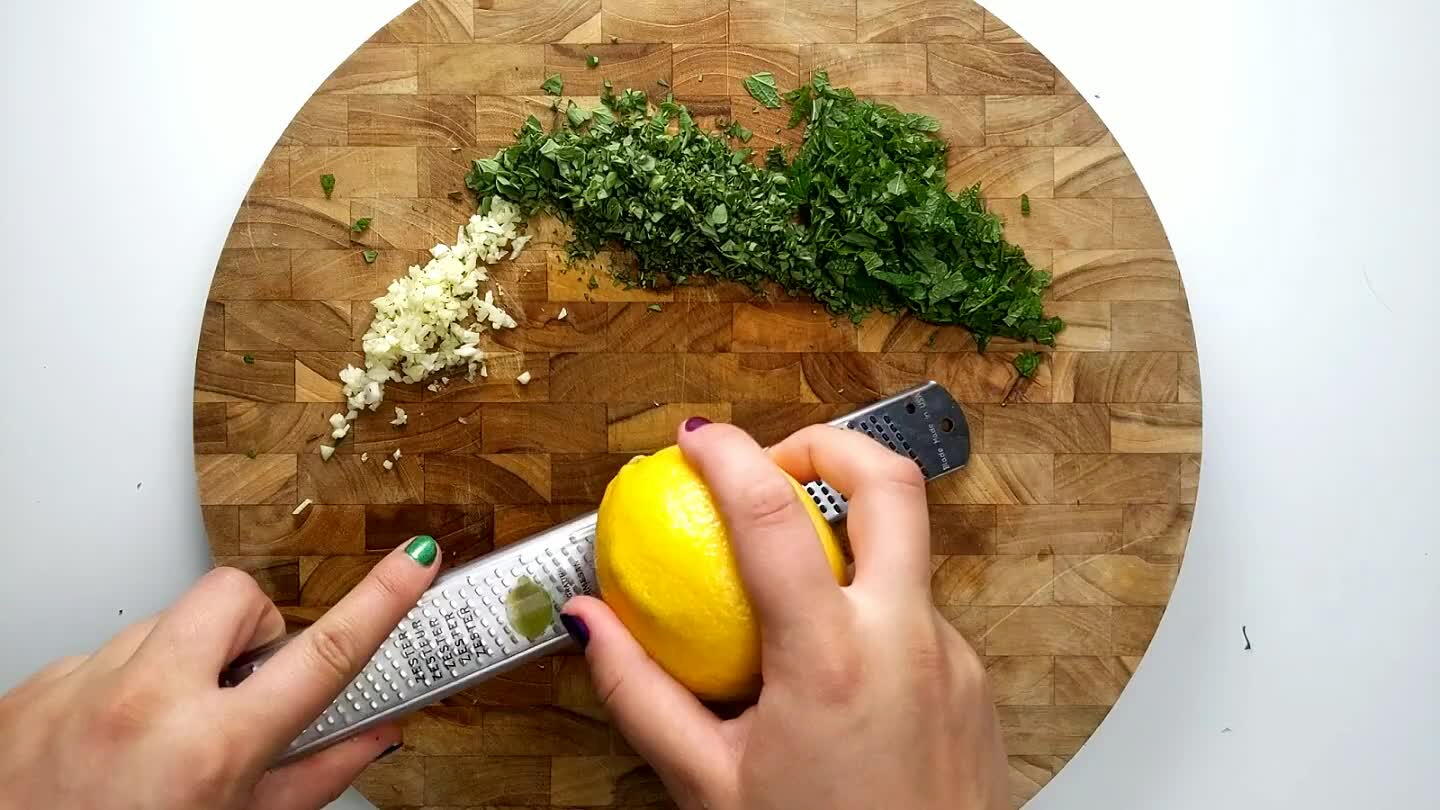 Zest the lemon. You will need 1 tsp of lemon zest.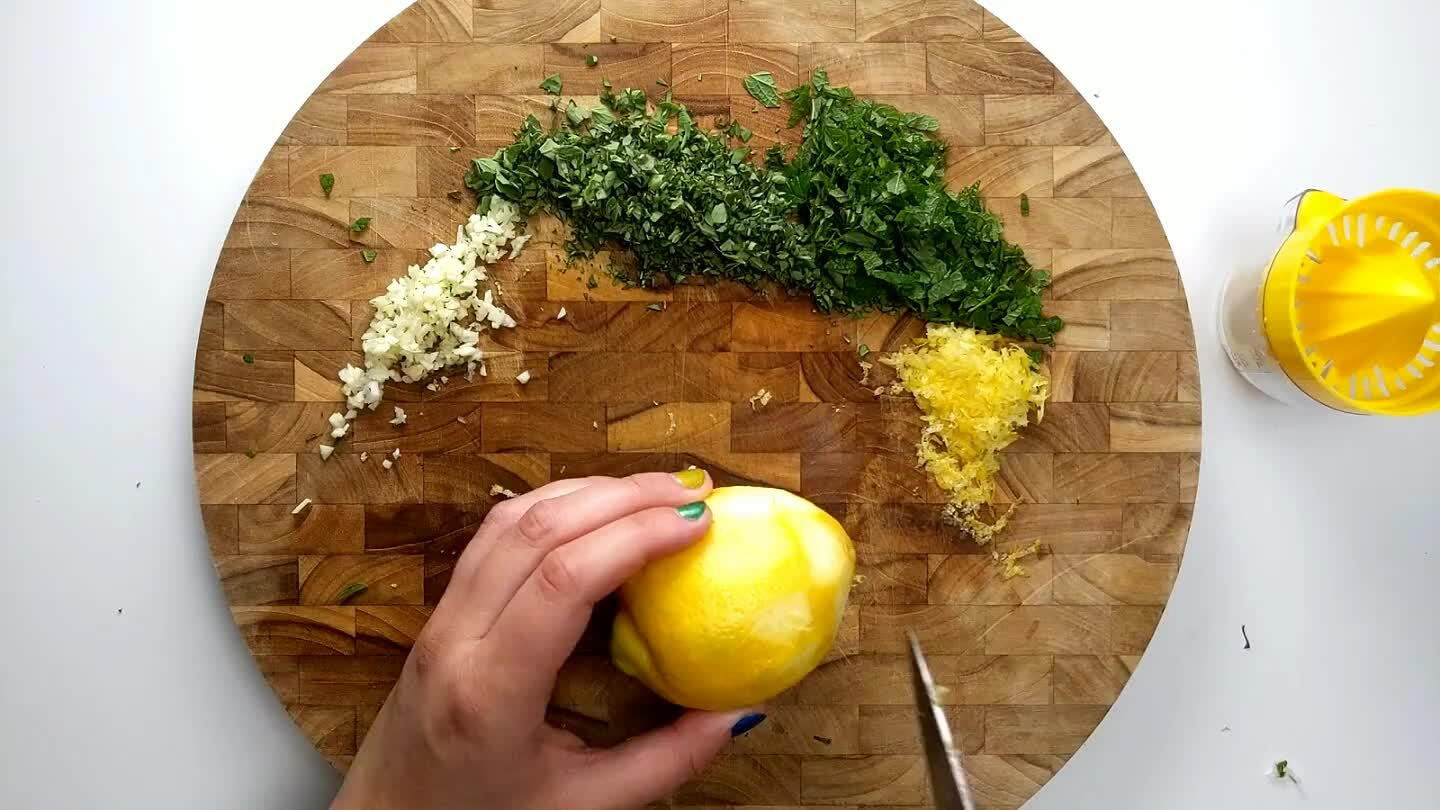 Cut the lemon in half and extract 1/3 cup of juice.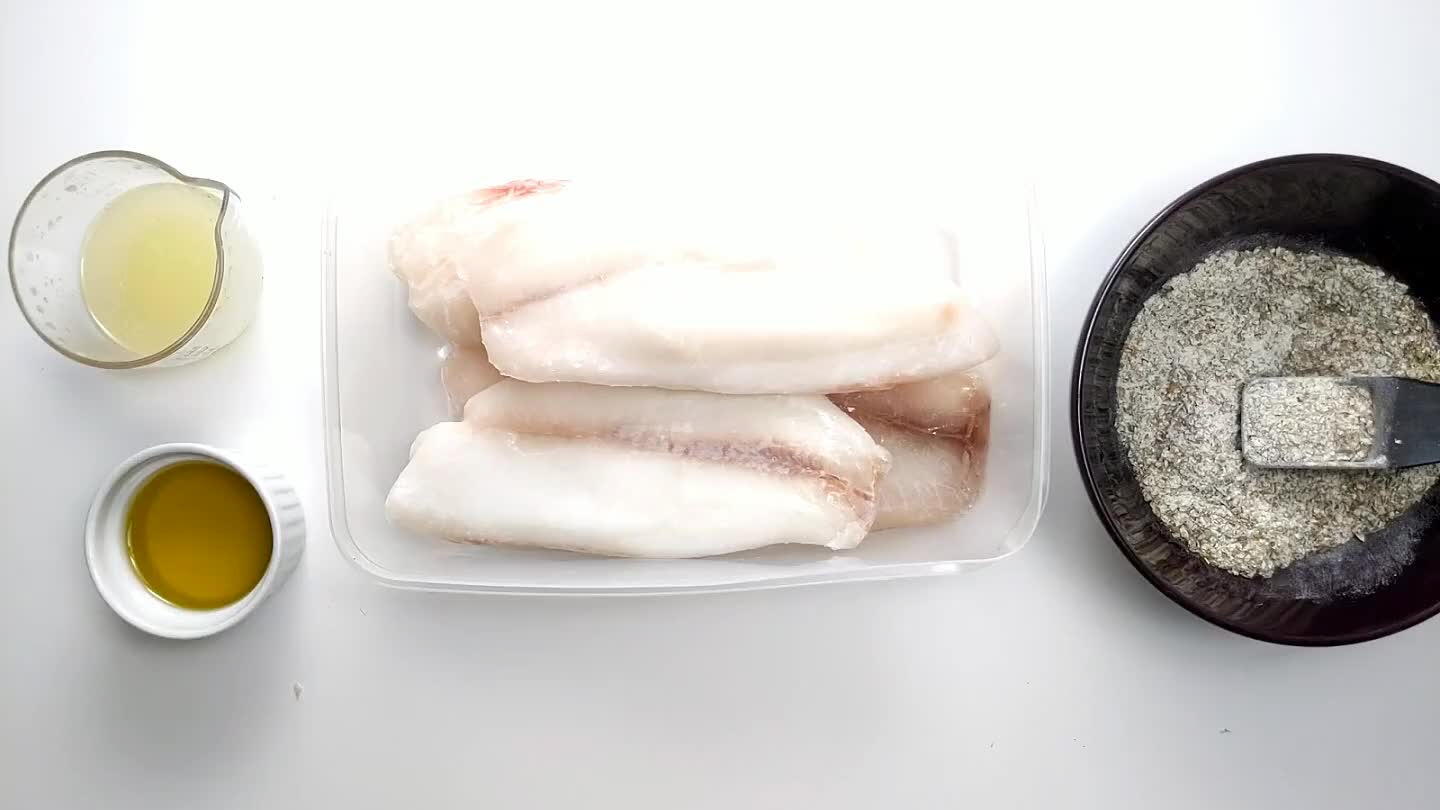 Add the chopped herbs, garlic, and lemon zest to a sealing container with the fish.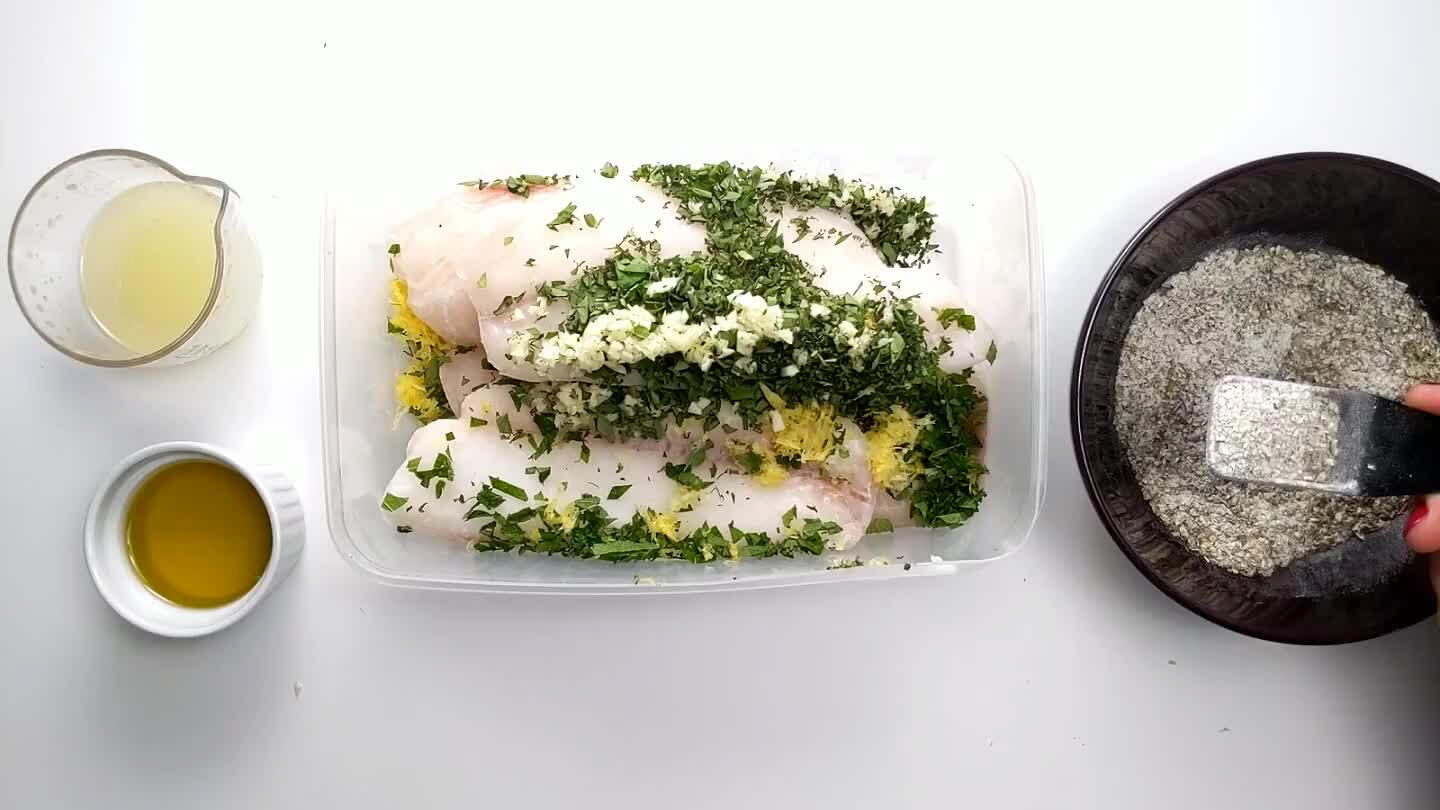 Top the fish with one tablespoon of the greek seasoning.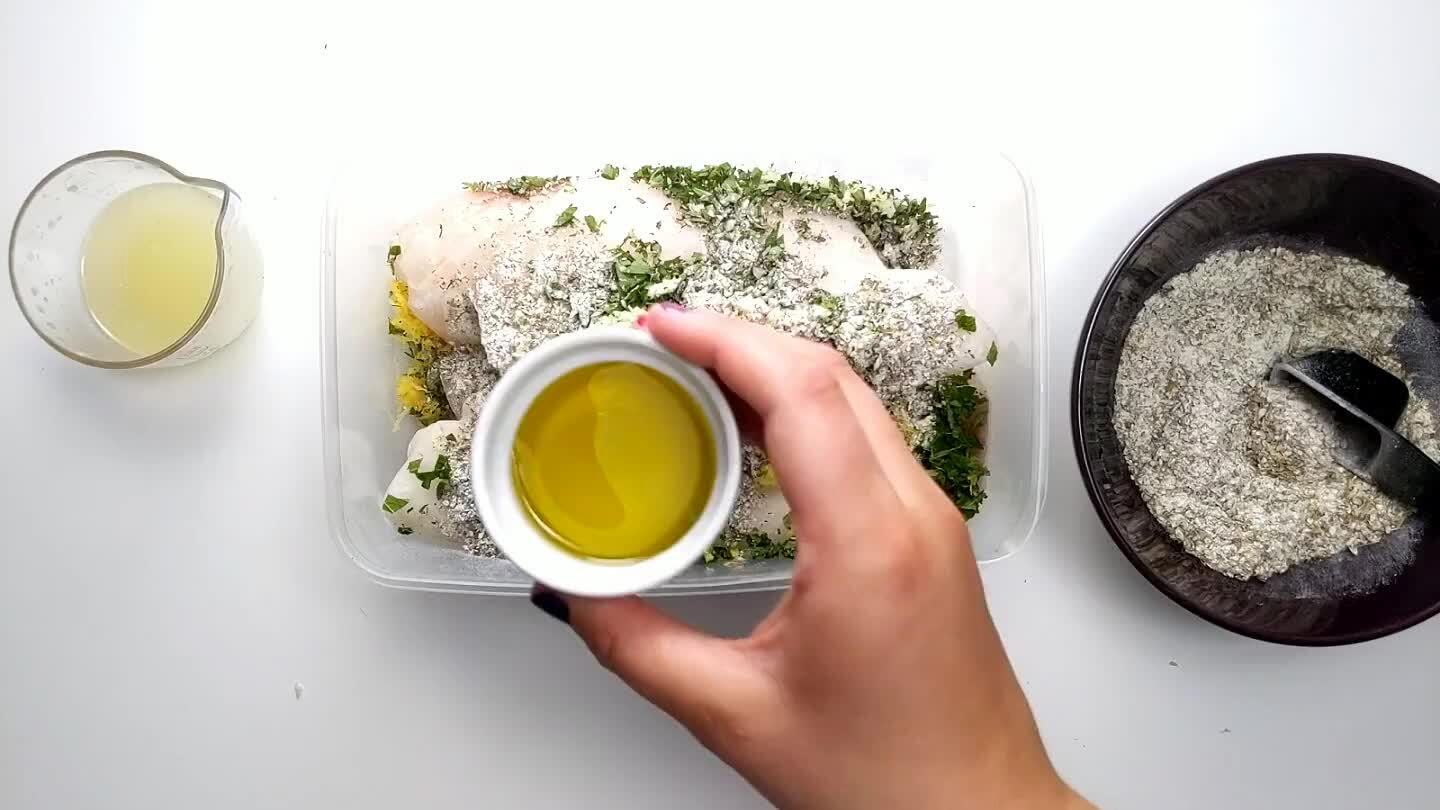 Add the olive oil to the fish.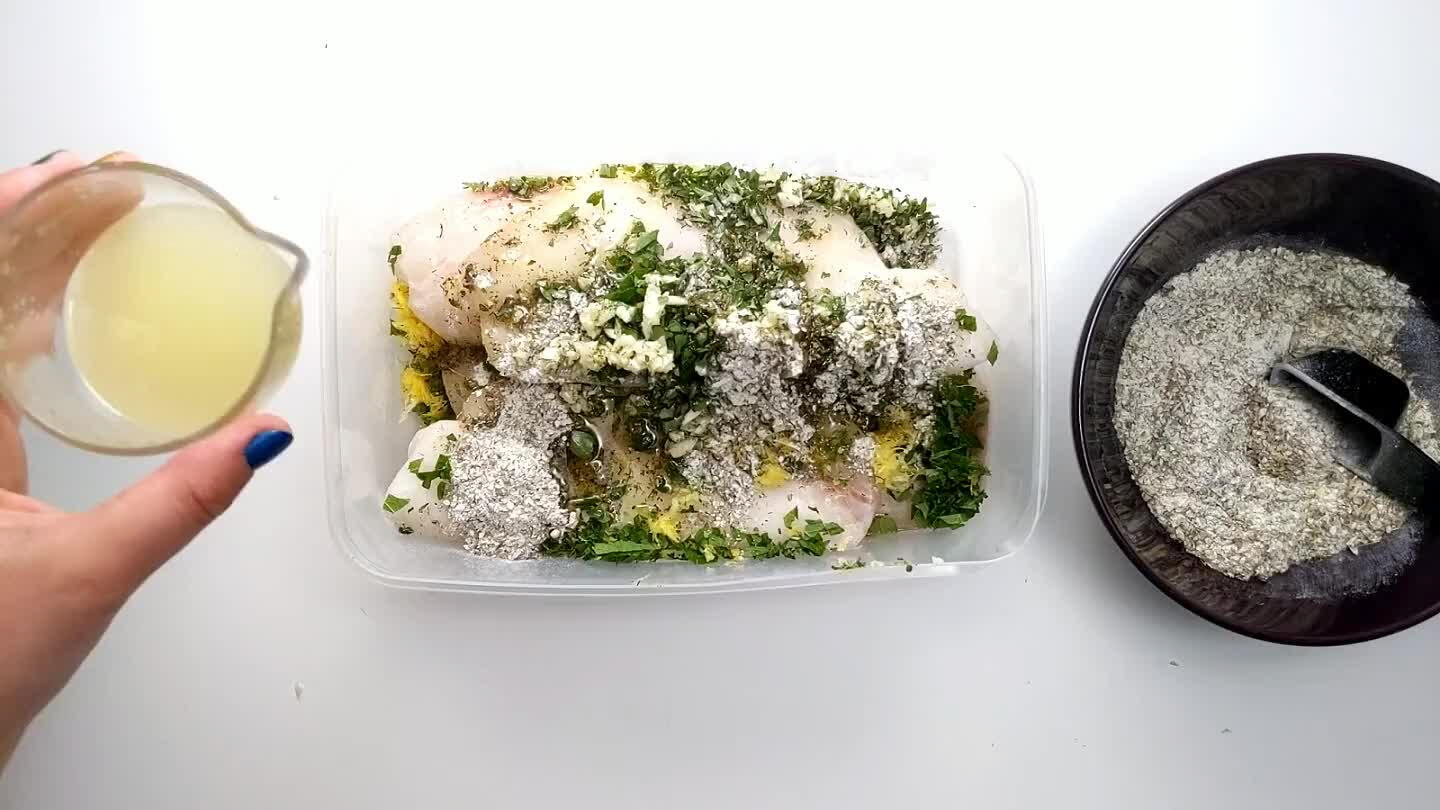 Pour in the lemon juice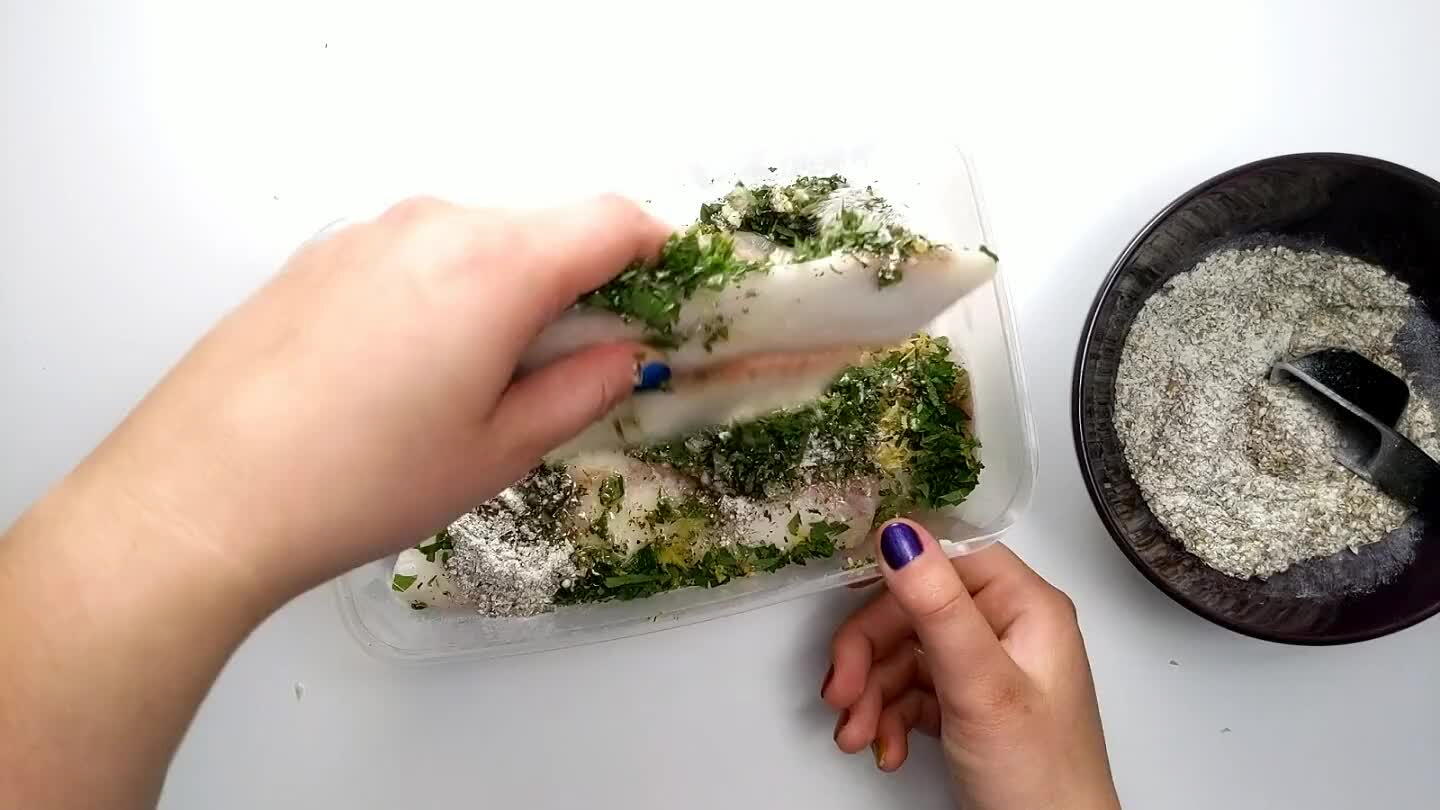 Coat the fish with the seasonings on all sides.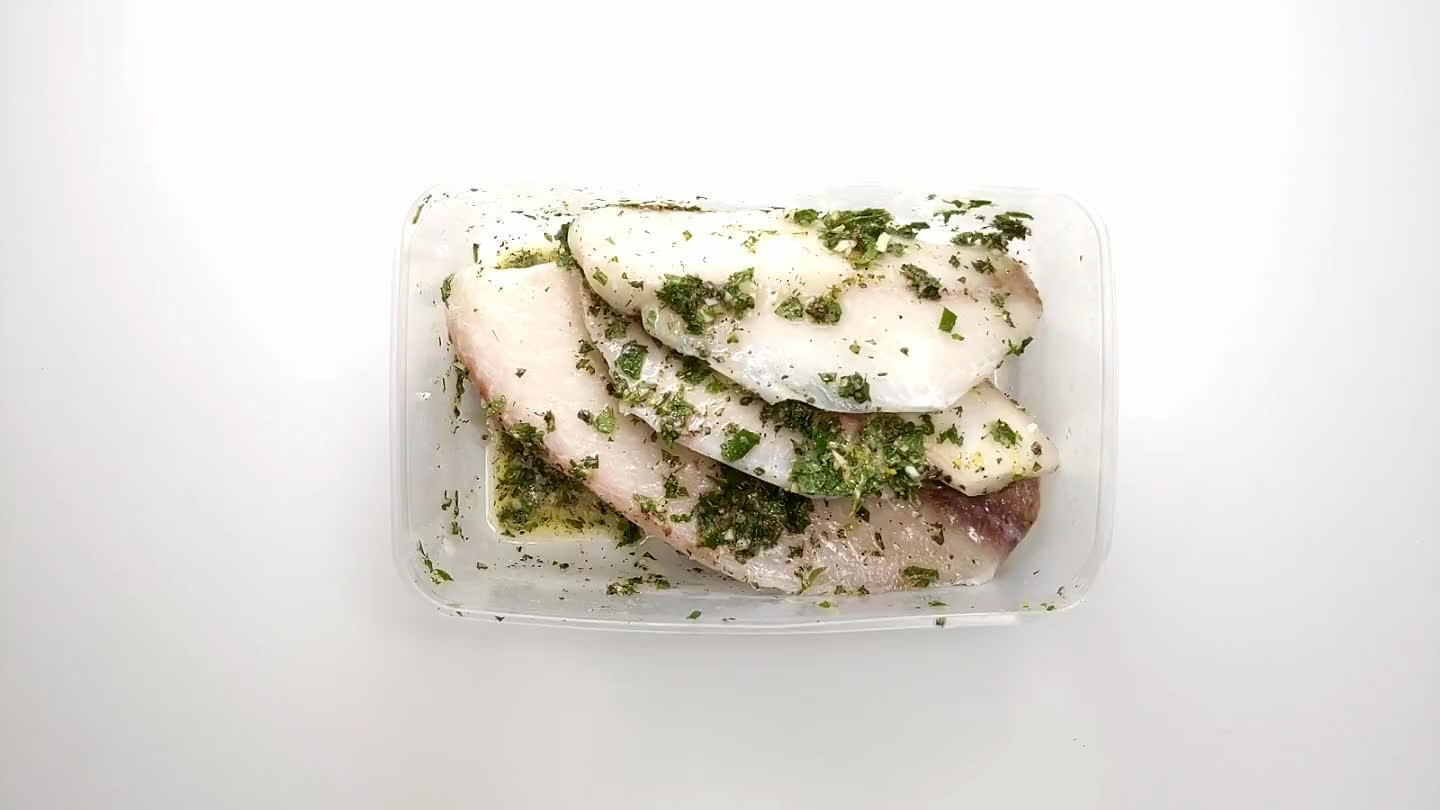 Set aside for at least 15 minutes or up to overnight to marinate.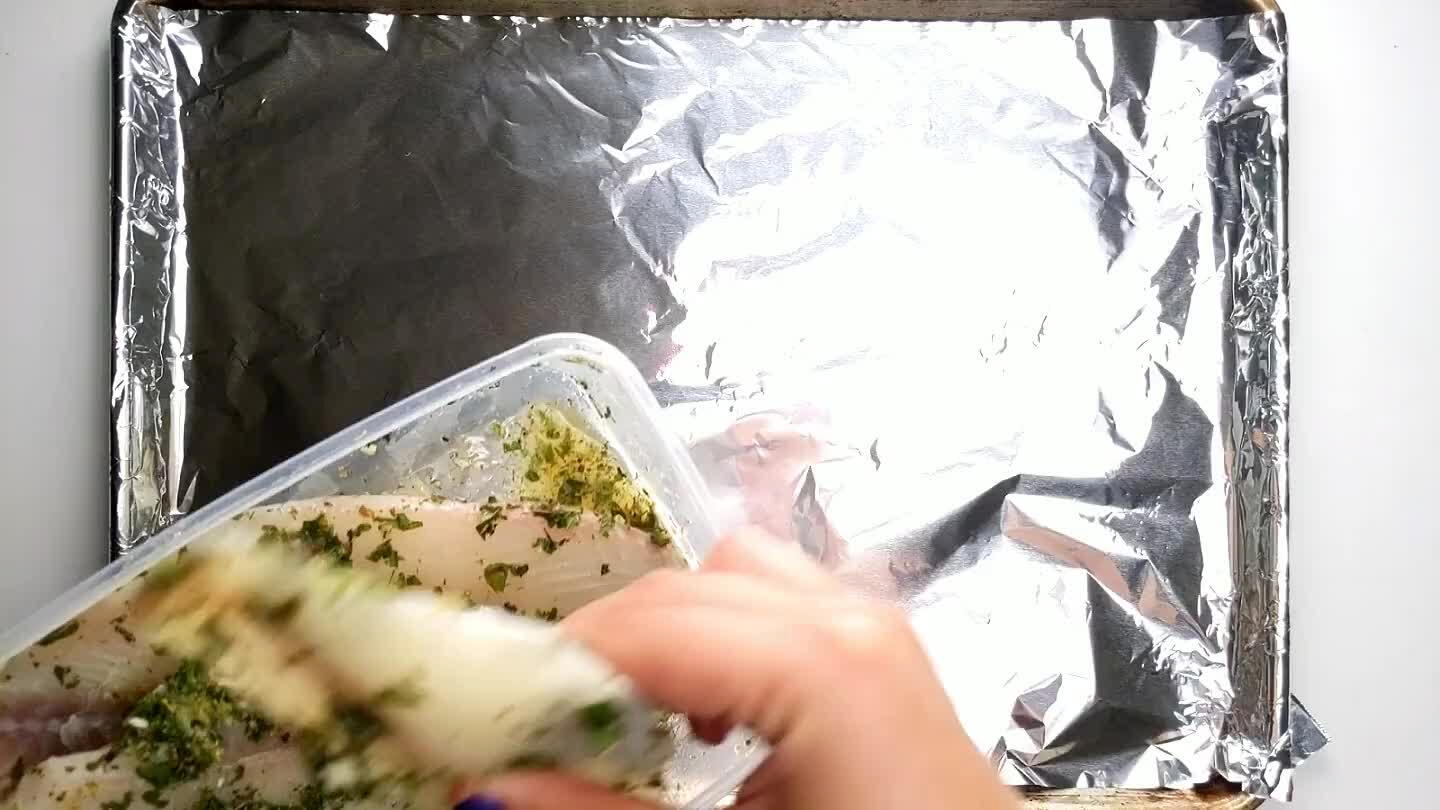 Lay the marinated fish on one half of a lined baking pan.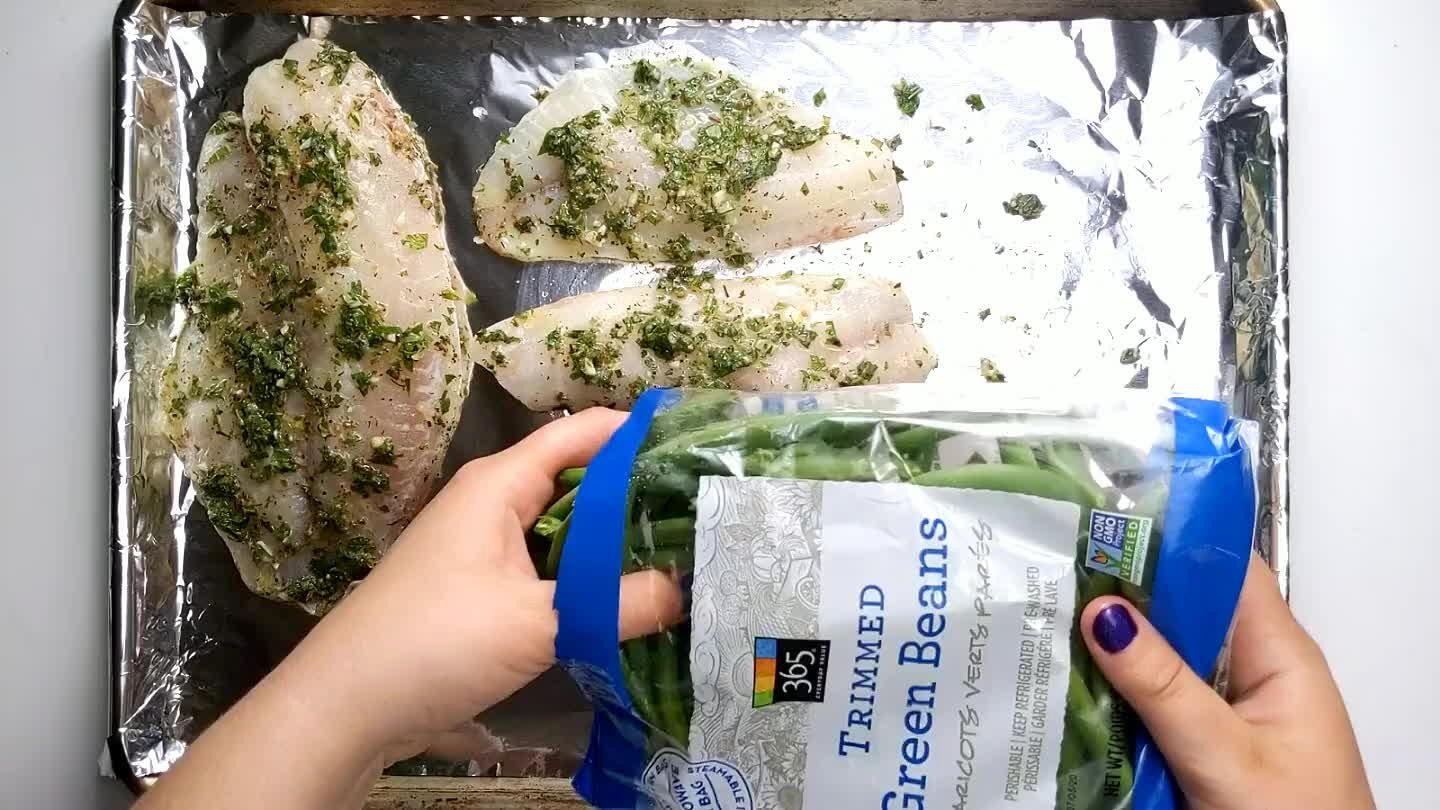 Spread the green beans overthe other side of the pan.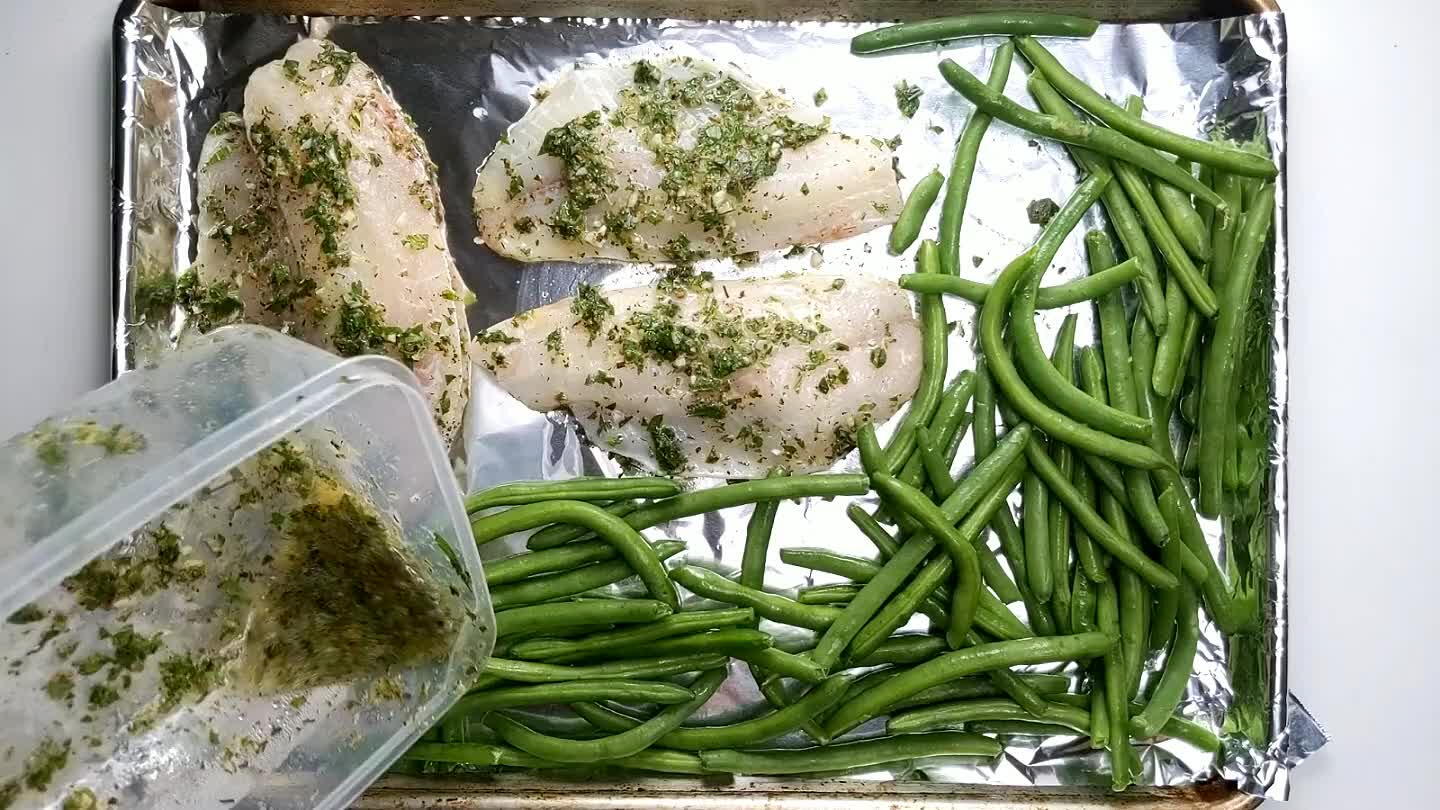 Pour the leftover marinade over the green beans and toss to coat.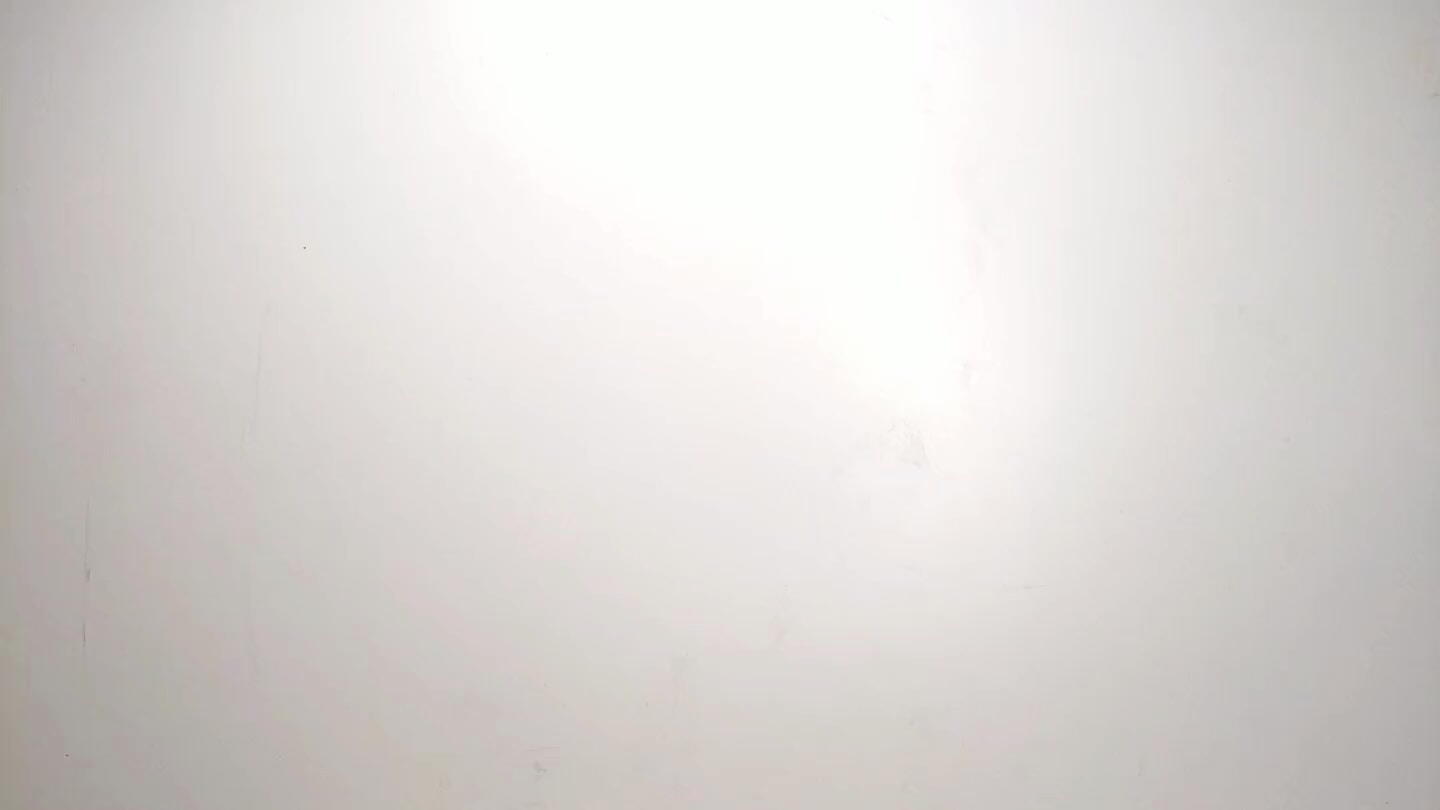 Bake at 400°F for about 10 minutes. The larger fillets may need to cook slightly longer.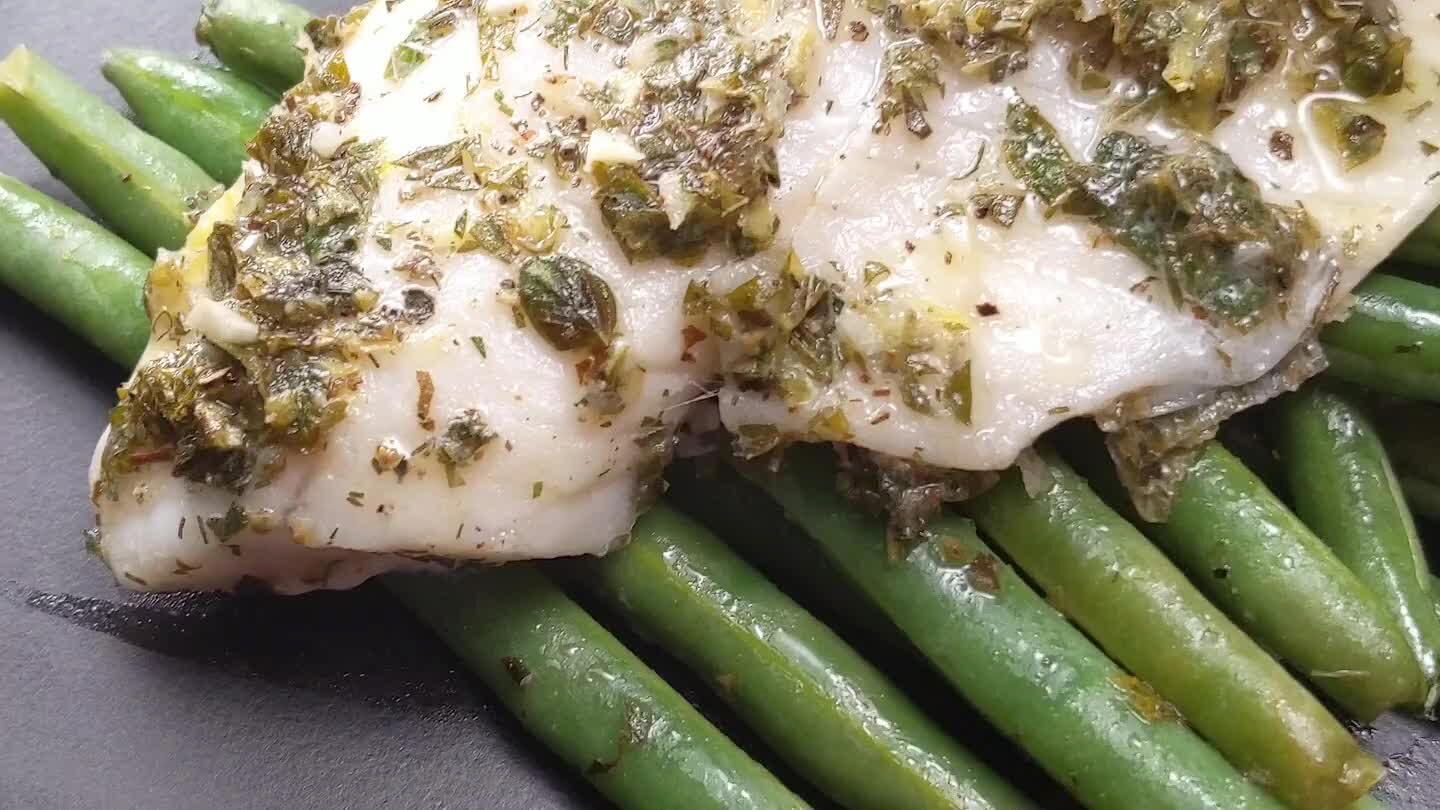 Comments