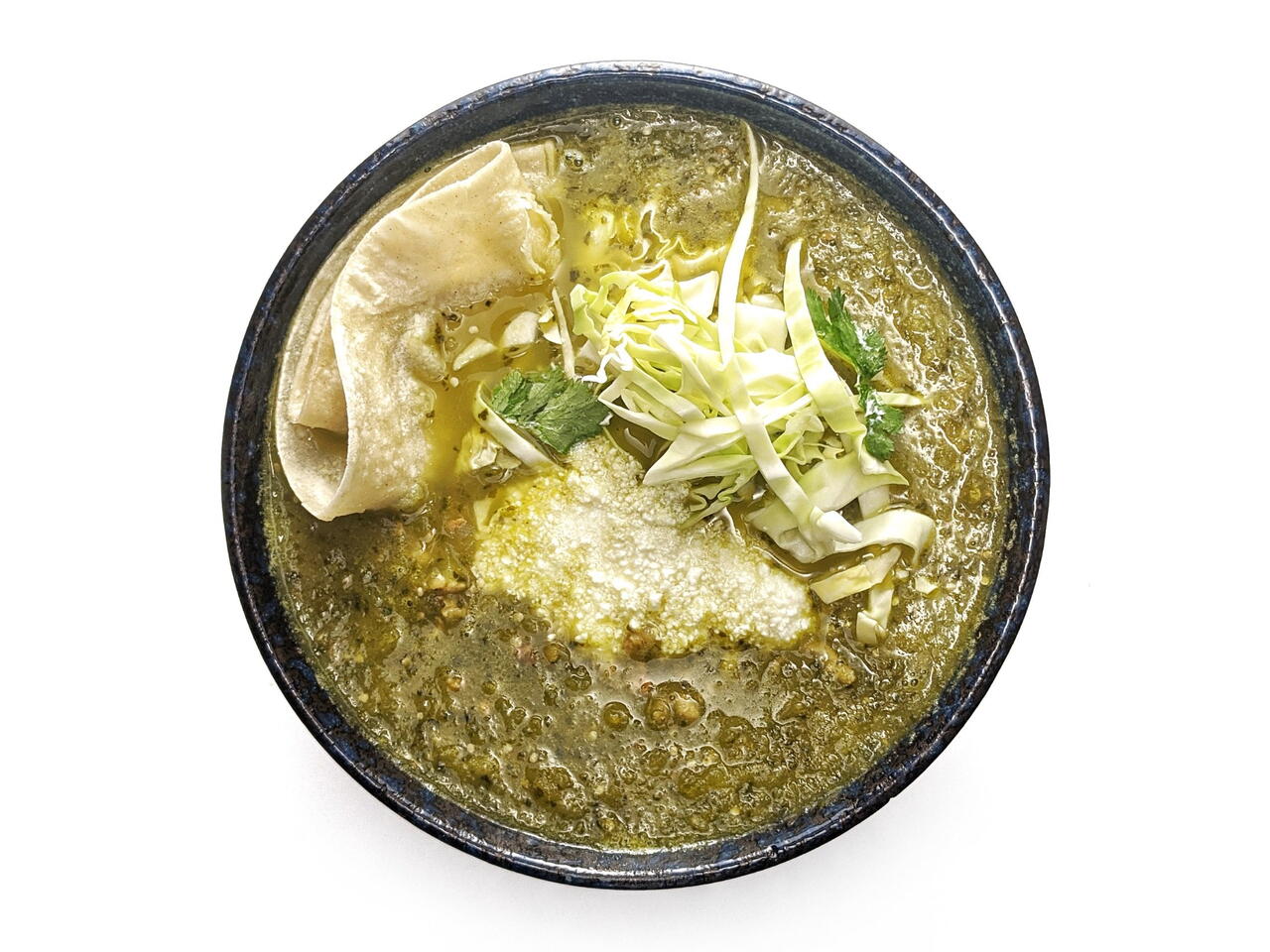 Recipe video made by Ryan
Published on 02/18/2020, viewed by 906 , 1 Comments
2 portions
30m
A touch of heat and that sour sweet flavor that you only really get from tomatillos. This is one of those uncontrollable cravings that creeps up on me every so often.
What you will need
1/2 lb Tomatillos
1 Jalapeño
1 White Onion
1/4 head Green Cabbage, optional
1 bunch Cilantro
1 Tbsp Cumin
1 lb. Ground Pork
1 Lime
2 cups Water
Salt
Black Pepper
6 Tortillas, optional
8 oz. Sour Cream, optional
(Nutritional facts 88 calories, 3.28 g fat, 8.86 g carbohydrates, 6.36 g protein, 16 mg cholesterol, 326 mg sodium)
How to cook
Preheat oven to 450°F
Preheat your oven to 450°F.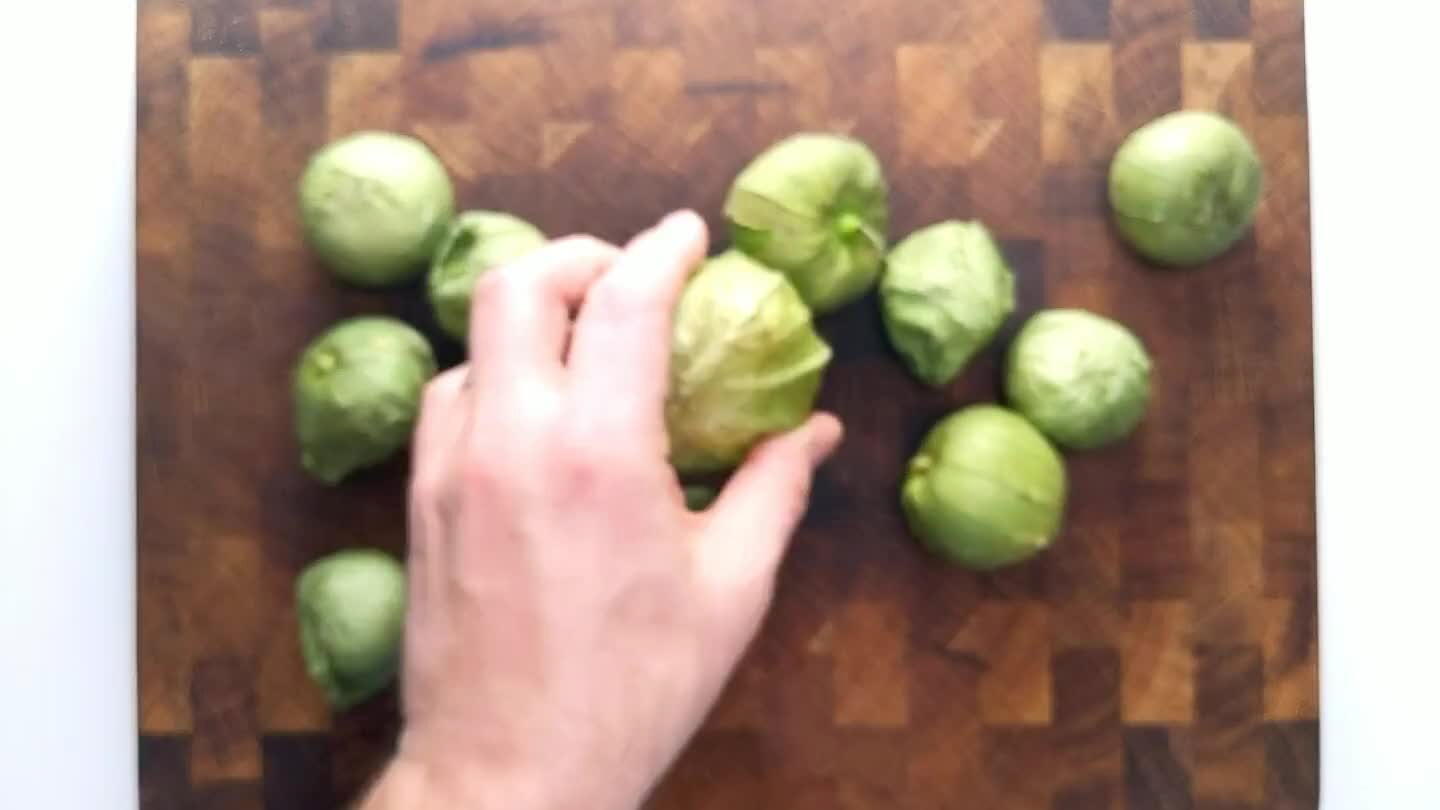 Remove the papery outer sheath from the Tomatillos. They're usually a little sticky, so give them a quick rinse.
Remove and discard the stem and seeds from the Jalapeño.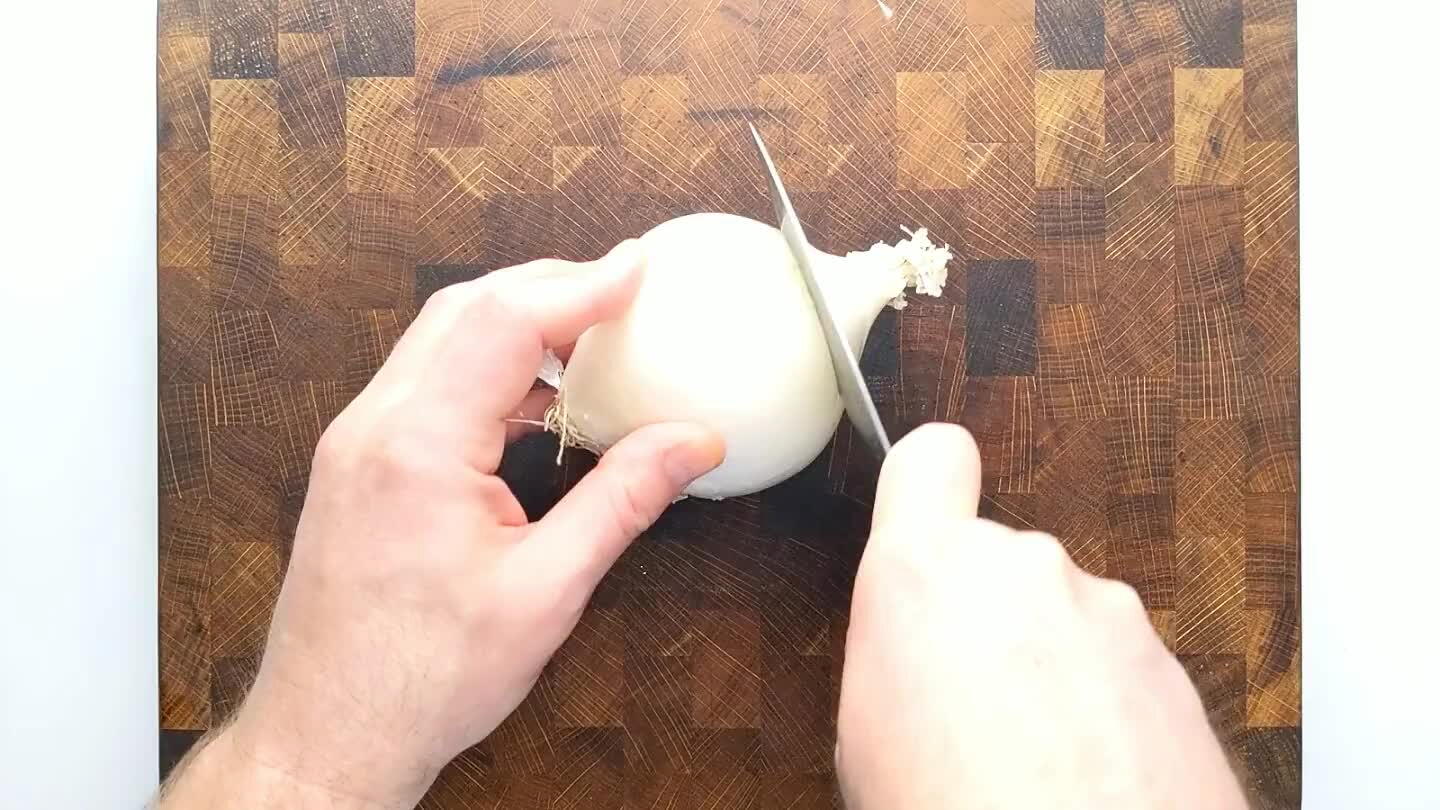 Slice off the stem and root tips of the onion. Cut it in half through the axis. Remove and discard the outer peel.
Line a sheet tray with parchment or a silpat for easy cleanup. Arrange the tomatillos, onion and jalapeño on the tray.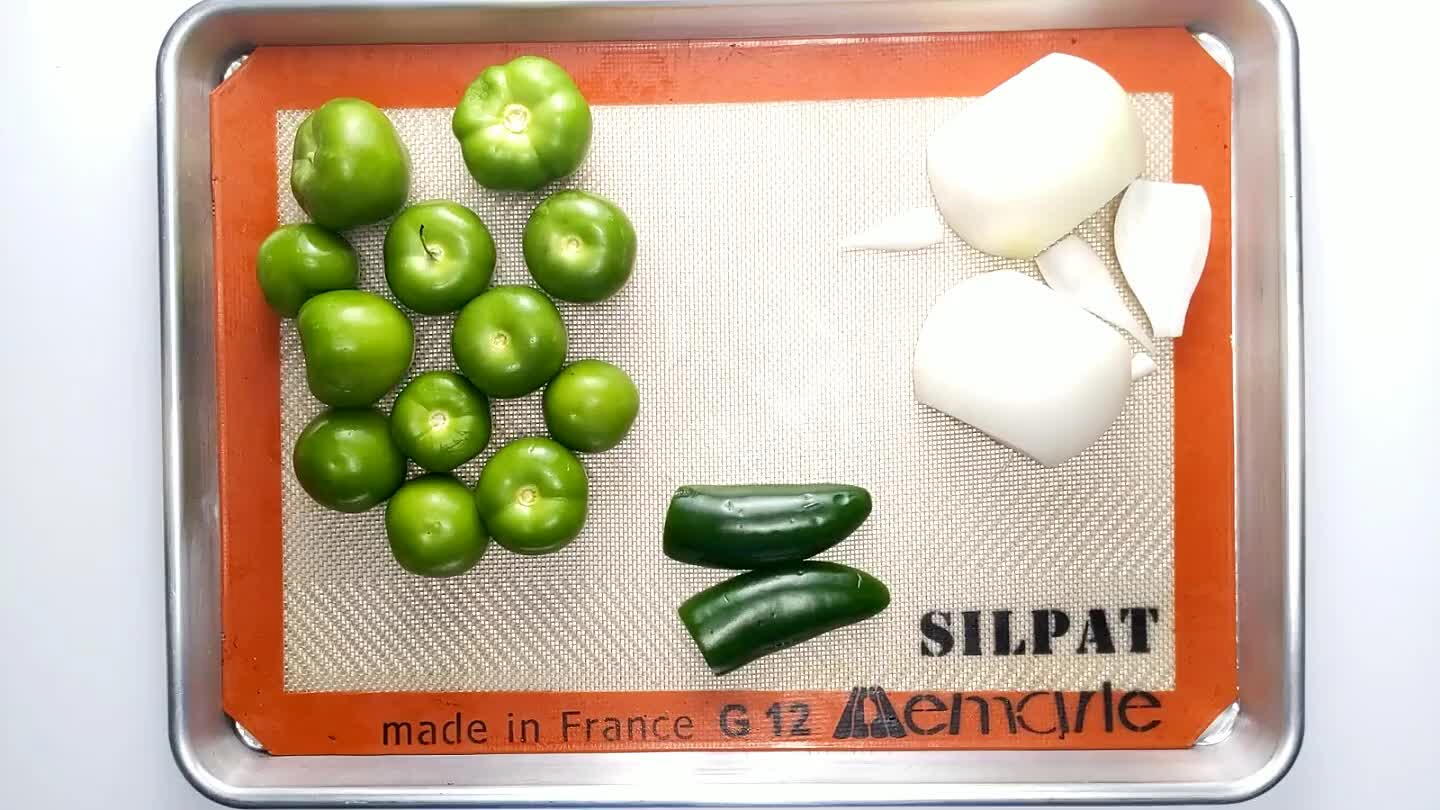 Pop the whole tray in the oven for 20 minutes. Don't forget to set a timer! Meanwhile, you can prep some of the other items. Brown the ground pork, slice the cabbage, wash the cilantro and get the blender ready.
Remove the core and slice the cabbage.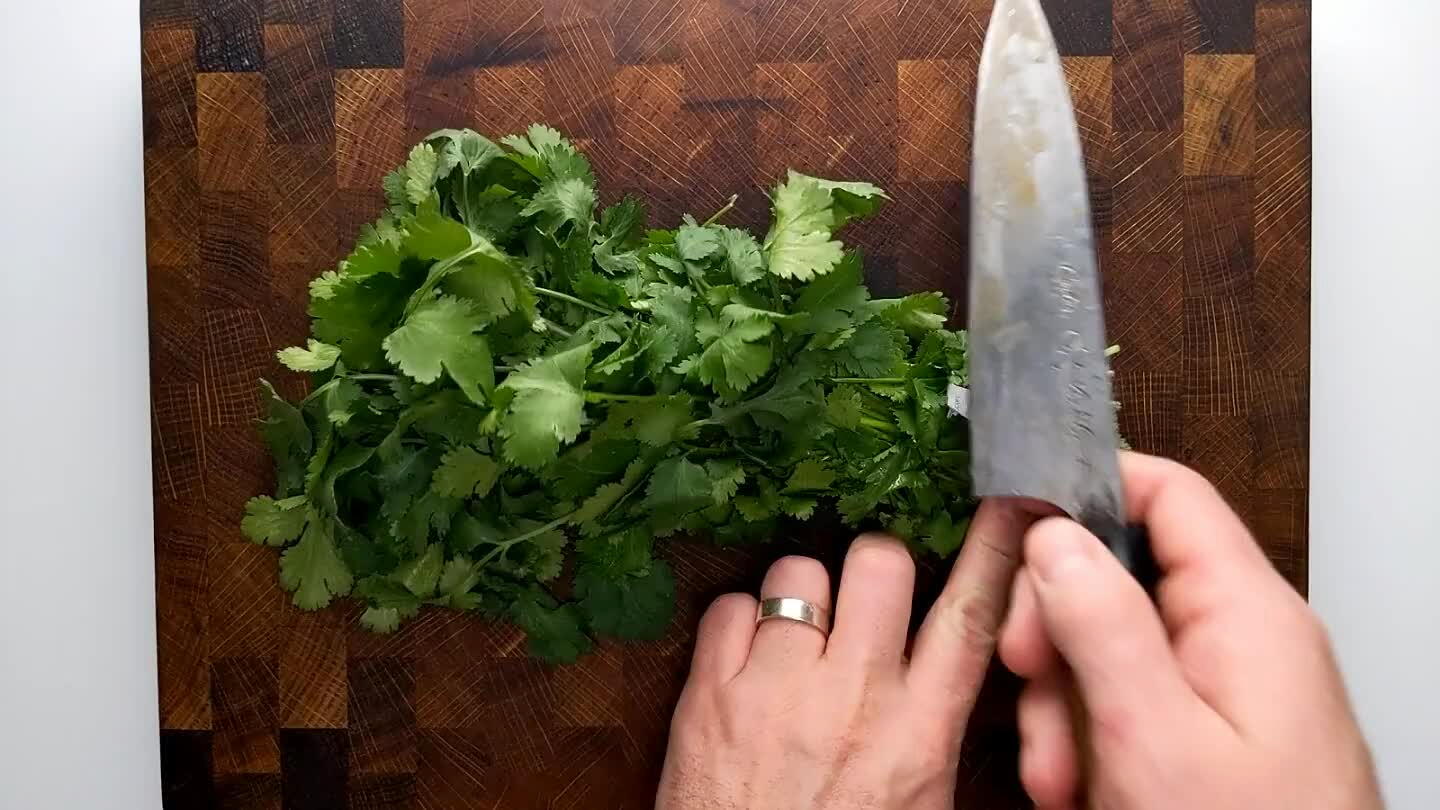 Discard the bottom ends of the cilantro and give the bunch a rinse in cool, fresh water.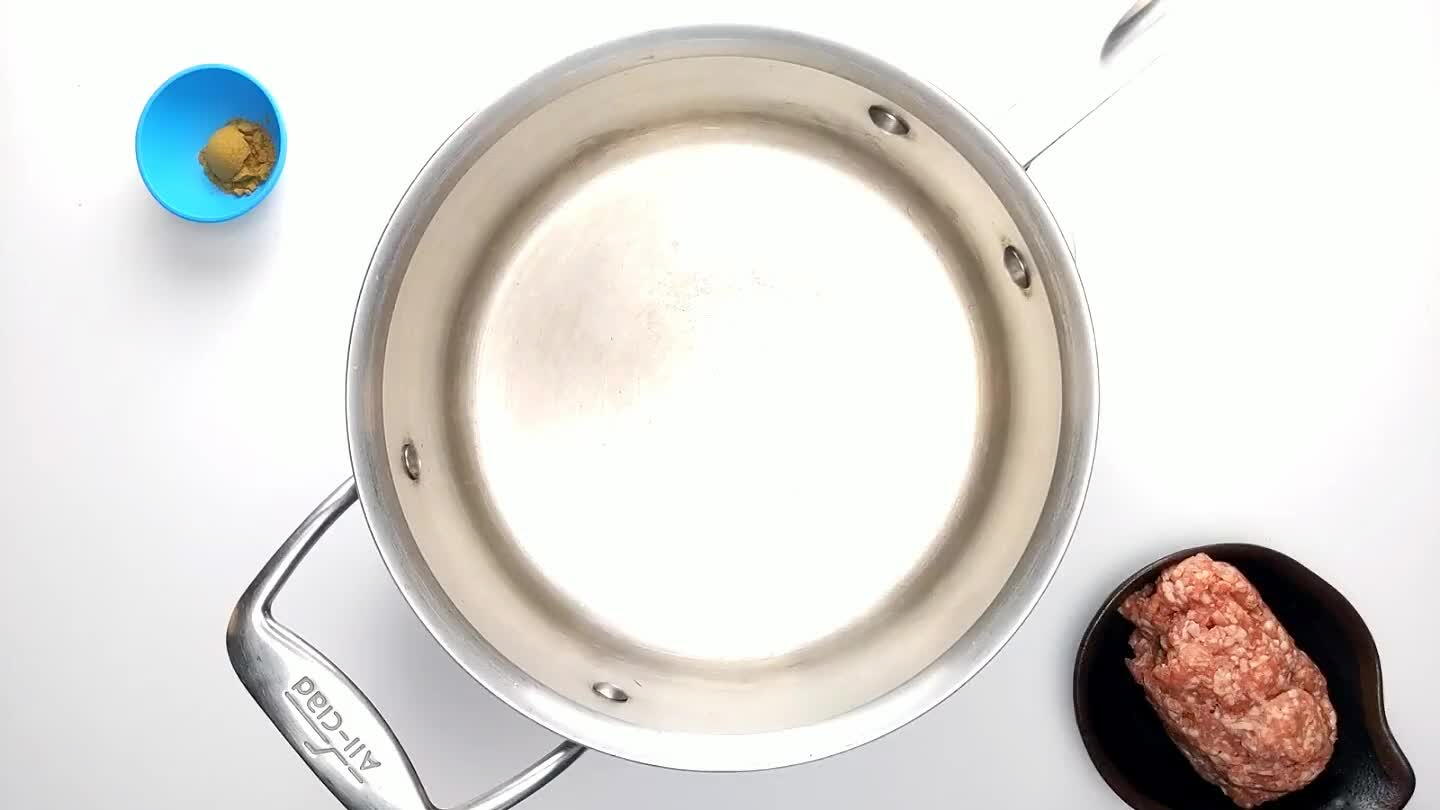 Heat a soup pot over high heat. Toss in the pork and break it up with a wooden spoon. There should be enough fat in the pork to keep the pot greased.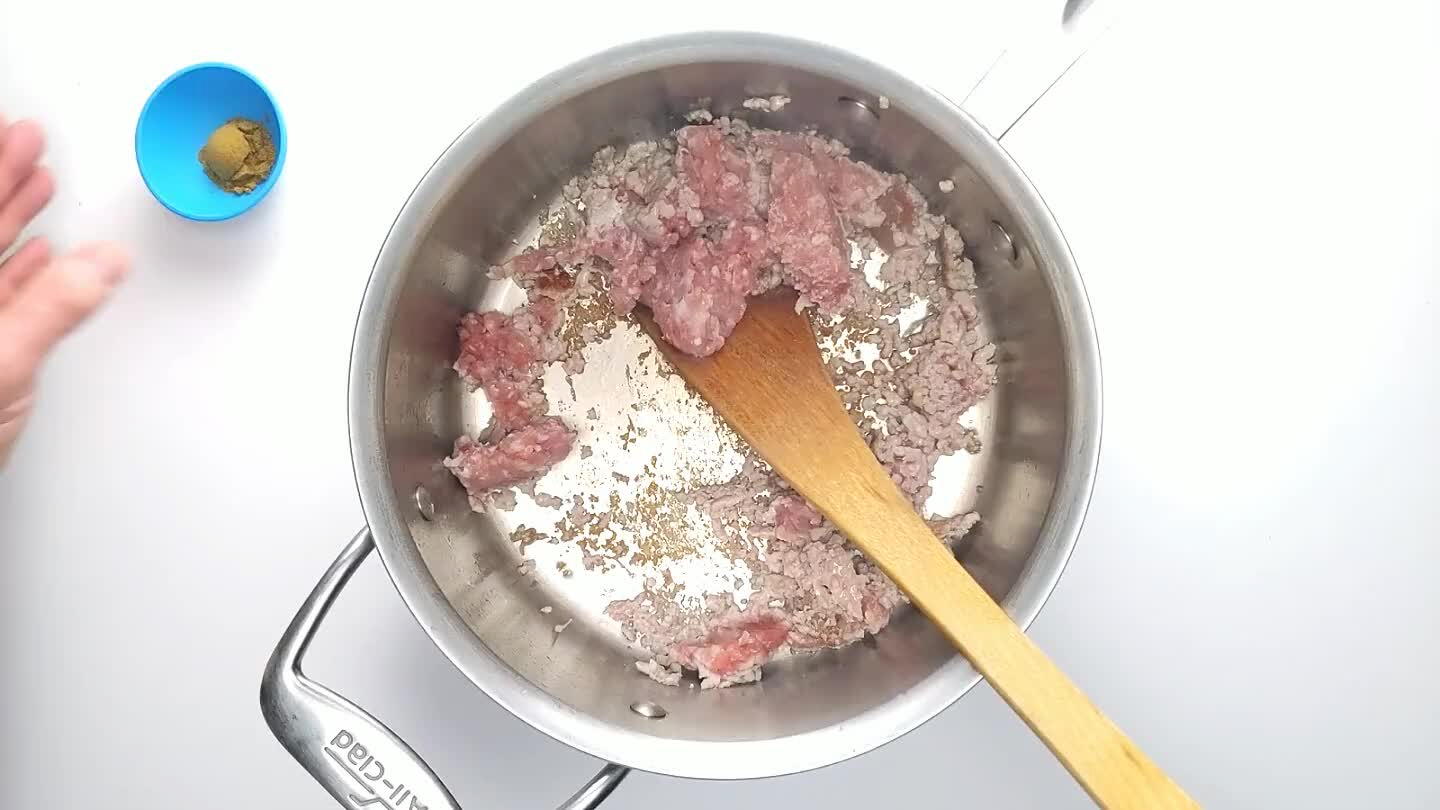 Stir in the cumin. Continue cooking over high heat, scraping the bottom of the pot, until the pork is browned and crispy.
Start the base for your stew. Squeeze the juice of the lime into a blender or food processor.
Add the washed cilantro.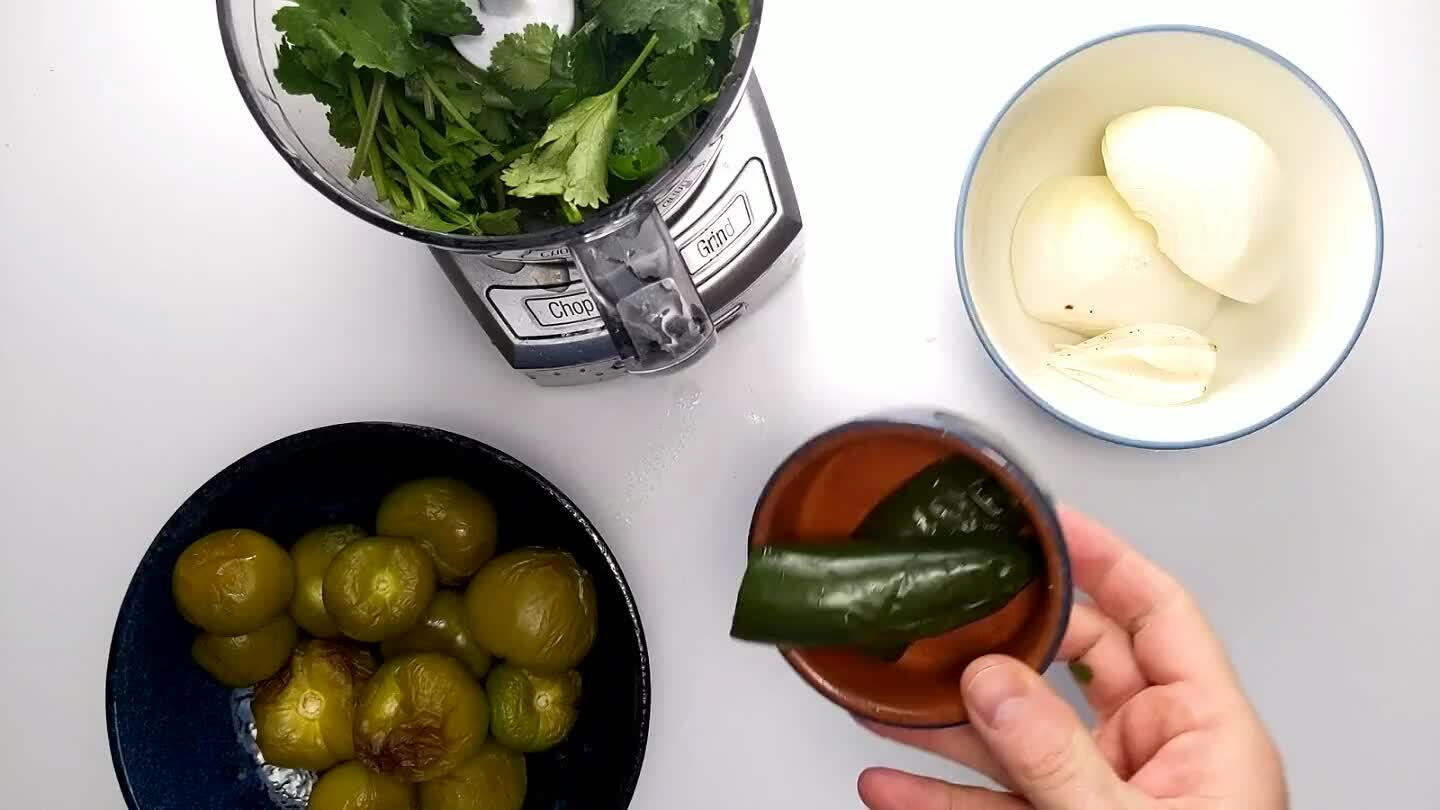 Add the jalapeño.
Add the onion.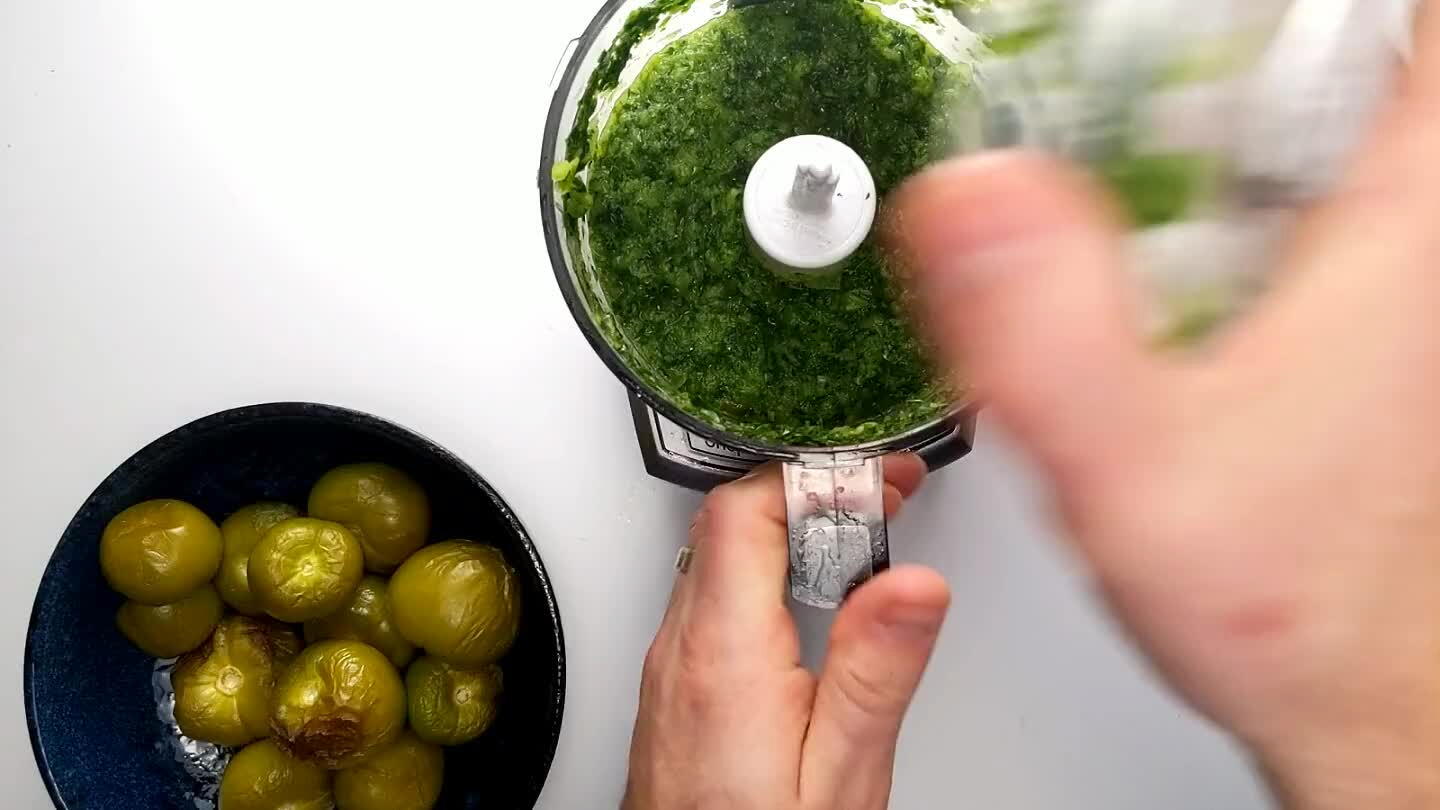 Toss in the tomatillos and blend to the texture of a salsa.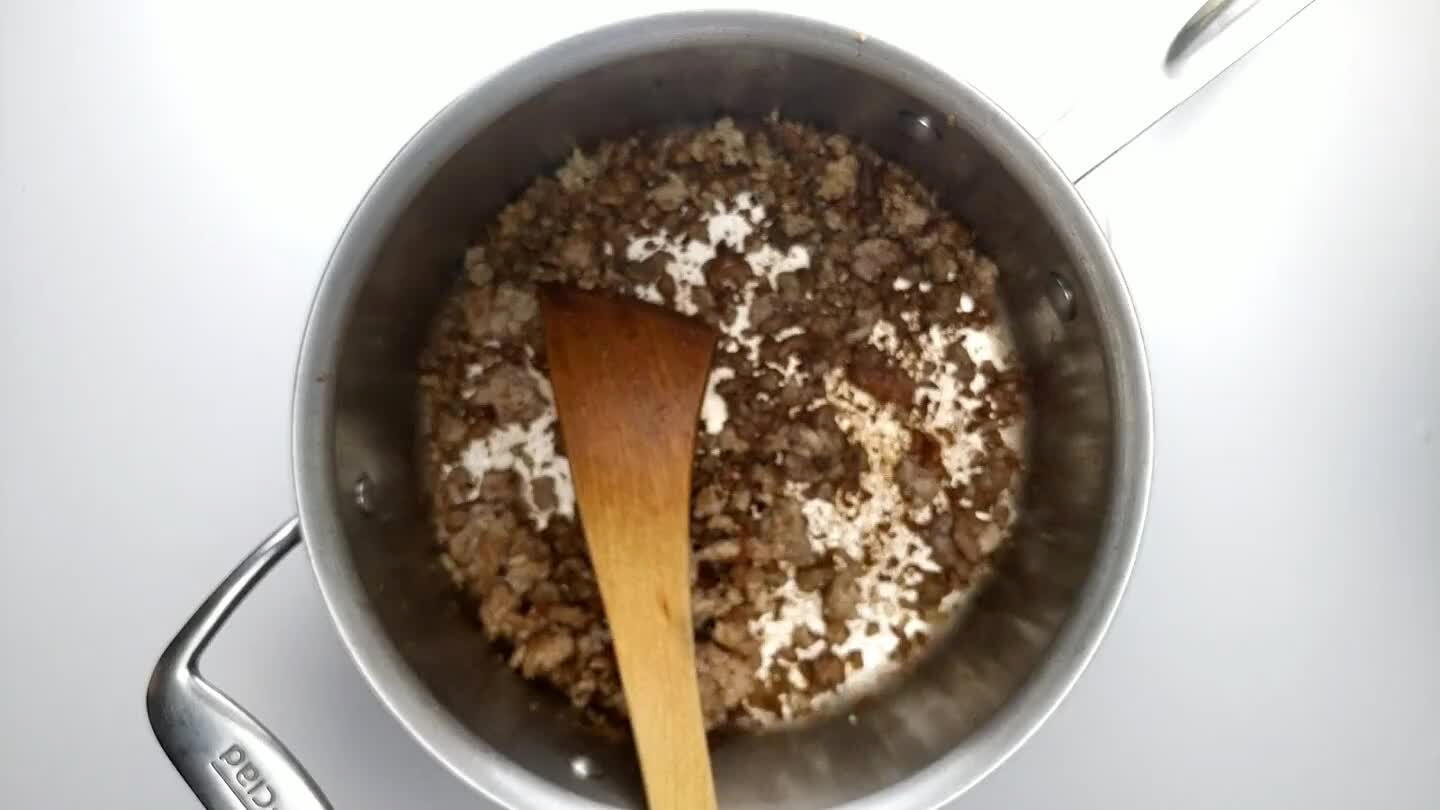 Stir the tomatillo salsa into the browned ground pork, making sure to scrape the bottom so that you don't get any bits sticking to the pan.
Add the water and bring it up to a gentle simmer.
Give it a taste and add a little salt and pepper, as needed.
Serve with chopped cabbage and a scoop of sour cream.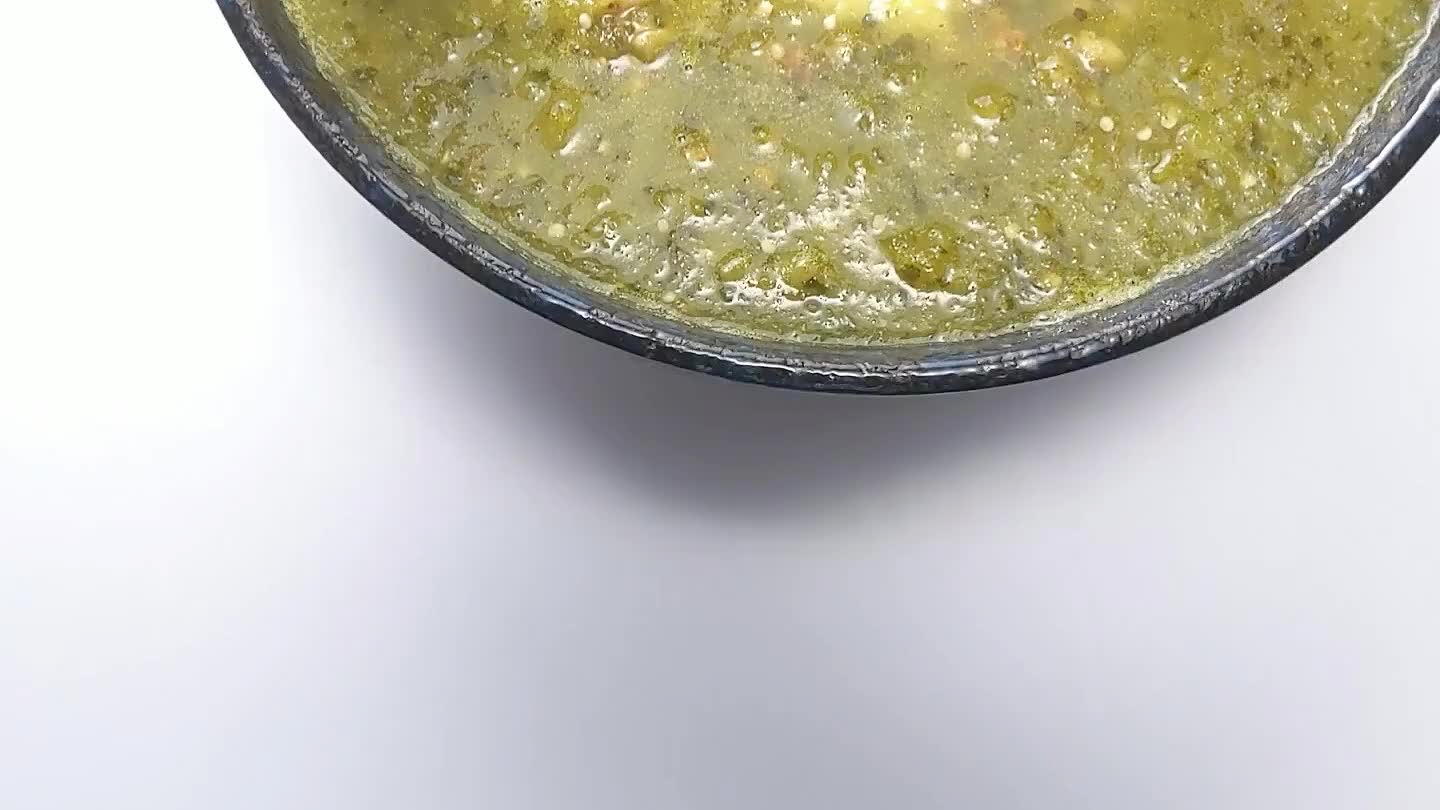 Comments