Not bad for a first try. I'll keep at this one though. There are some slight adjustments I wanna make to get this where I'm really proud of it.
What you will need
2 cup water
1 lb frozen peas
2 large carrots
1 yellow onion
1 lb ground beef
4 oz medium cheddar
6 cups mashed potatoes
1/4 tsp cumin
1/4 tsp cinnamon
1 tbsp mustard
1 tsp horseradish
2 tbsp soy sauce
2 tbsp flour
2 tbsp butter
1/2 cup guiness or other stout
1 tbsp beef bouillion
2 cups water
How to cook
Make mashed potatoes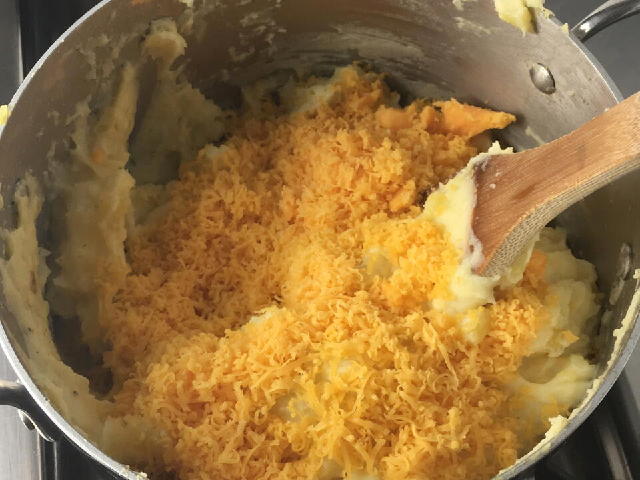 Make a batch of mashed potatoes. At the end, grate cheddar into the mashed potatoes and stir it up.
Dice carrot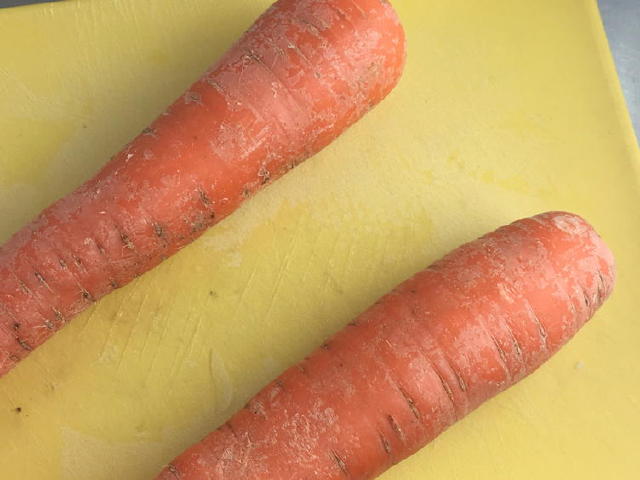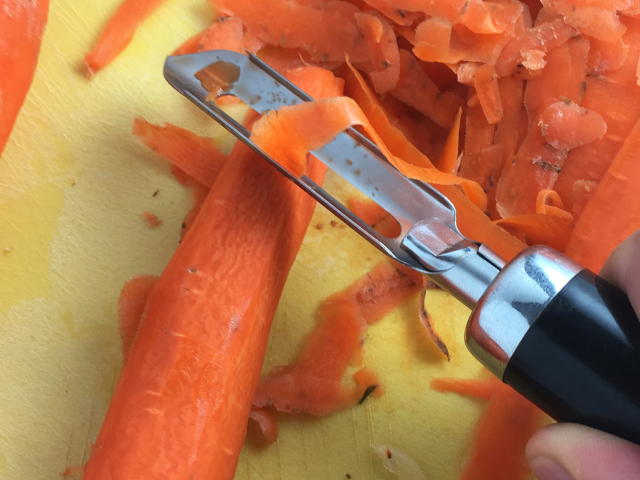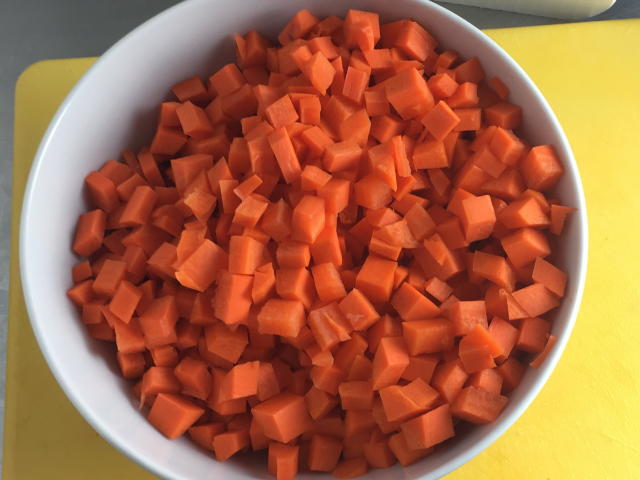 Peel and dice the carrots to about 1/4" or less.
Sautée onion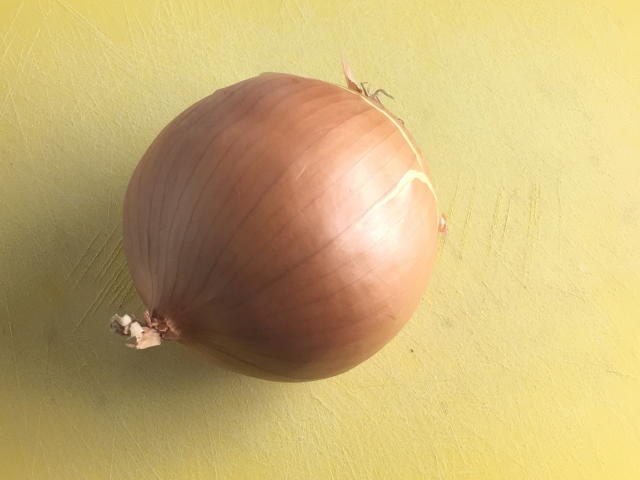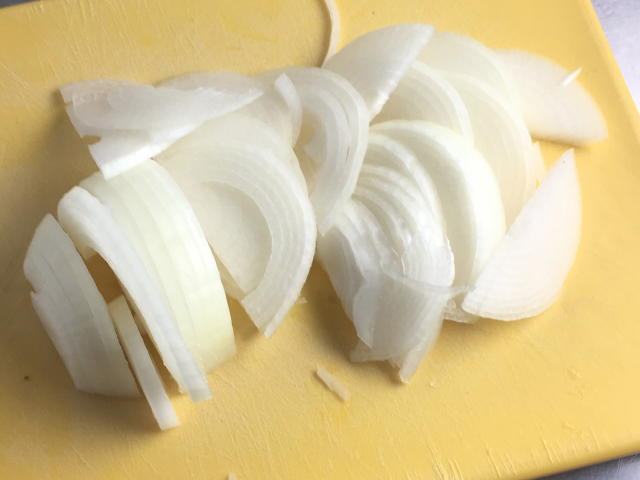 Slice an onion. Cook over medium-low until slightly caramelized.
Add spices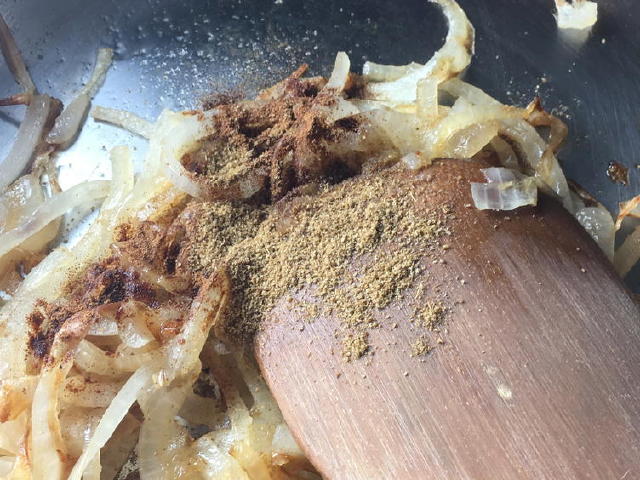 Add cumin and cinnamon. Stir it up and let it toast for a minute or so.
Brown beef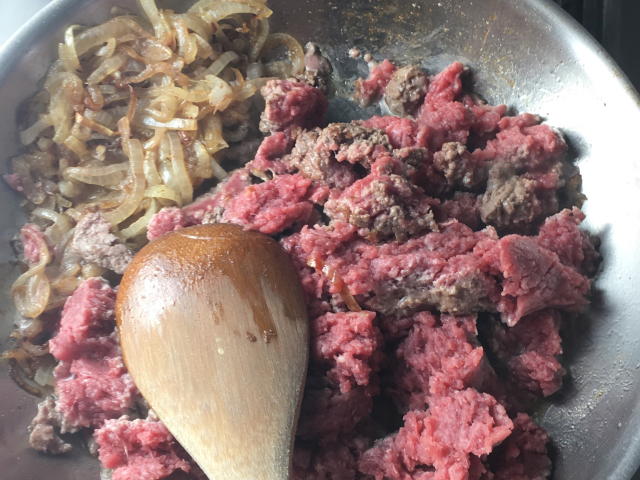 Add a little oil and your ground beef. Stir it up and add mustard, horseradish and soy sauce.
Blanch vegetables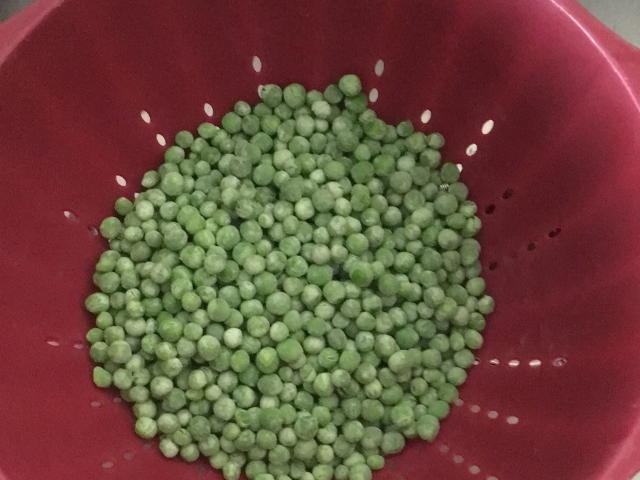 Boil some water. Pour the frozen peas into a colander. Toss the diced carrors into the boiling water. Boil for about 2 minutes. Strain into the peas. This will gently defrost the peas without overcoking.
Make a roux
Stir together 2 tbsp butter and 2 tbsp flour in a saucepan over medium heat.
Make gravy
Pour in guinness. Stir in 1 tbsp bouillion and 2 cups water. Simmer, stirring constantly, until thickened like a gravy.
Mix filling
Combine peas and carrots with meat and dump it in a baking dish. Pour the gravy over the top evenly. Stir the mixture up and spread it out. Now is a good time to season.
Top with potatoes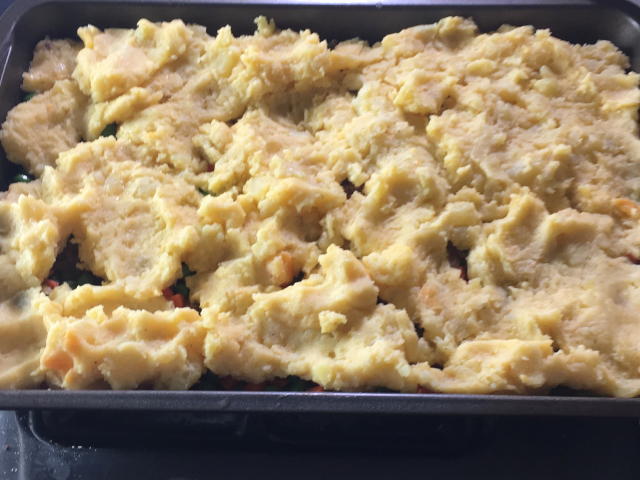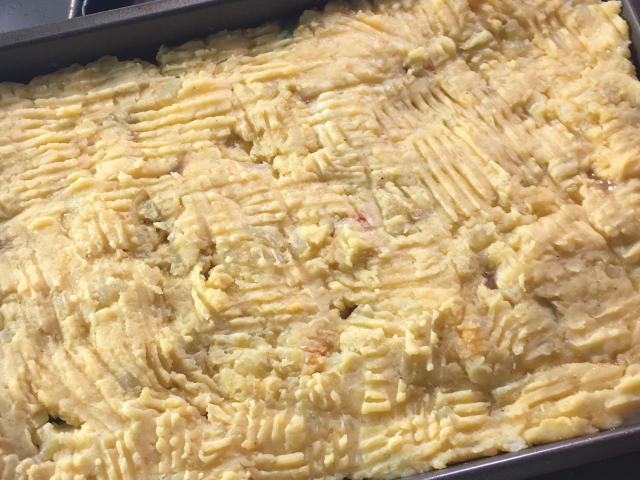 Spoon the mashed potatoes over the top. Spread them out and do some cross-hatching with a fork. This helps them brown nicely.
Bake
Bake at 400f for about 20 minutes. If the top isn't golden brown yet, just switch the oven to broil and watch it like a hawk until it looks just right.