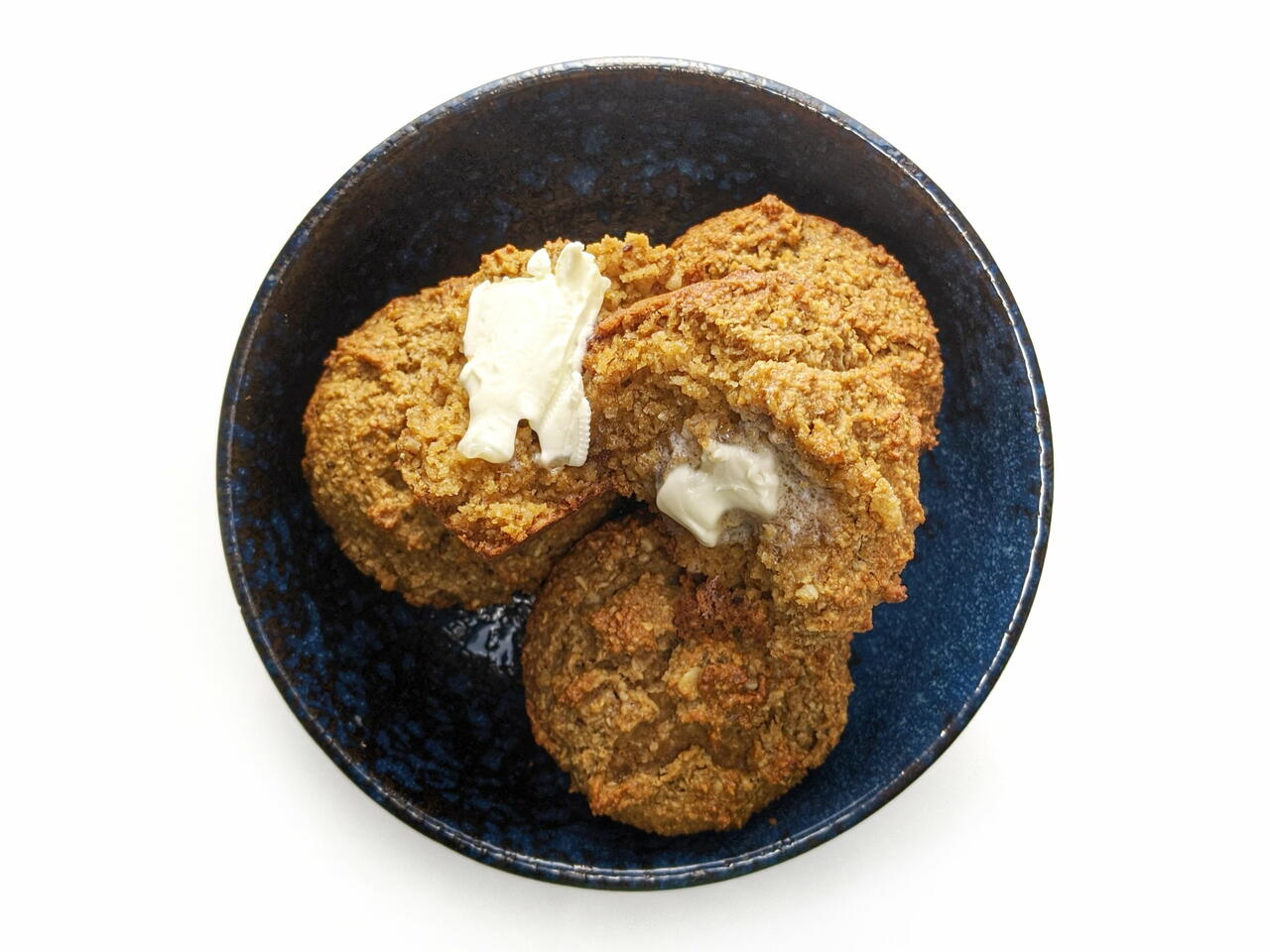 Recipe video made by Ryan
Published on 03/02/2020, viewed by 564
6 portions
35m
I've been looking for a good breakfast muffin for some time now. I wanted something that was satisfying that wouldn't weigh you down. This ticks all of my boxes, and it doesn't even call for flour.
What you will need
8 oz. Red Apples
1/2 cup Olive Oil
1/4 cup Maple Syrup
8 Pitted Dates
1/2 tsp ground Cinnamon
1 tsp Baking Soda
1/2 tsp Salt
2 Eggs
2 cups Rolled Oats
1/2 cup shredded Coconut
(Nutritional facts 365 calories, 27.01 g fat, 25.63 g carbohydrates, 6.79 g protein, 283 mg cholesterol, 456 mg sodium)
How to cook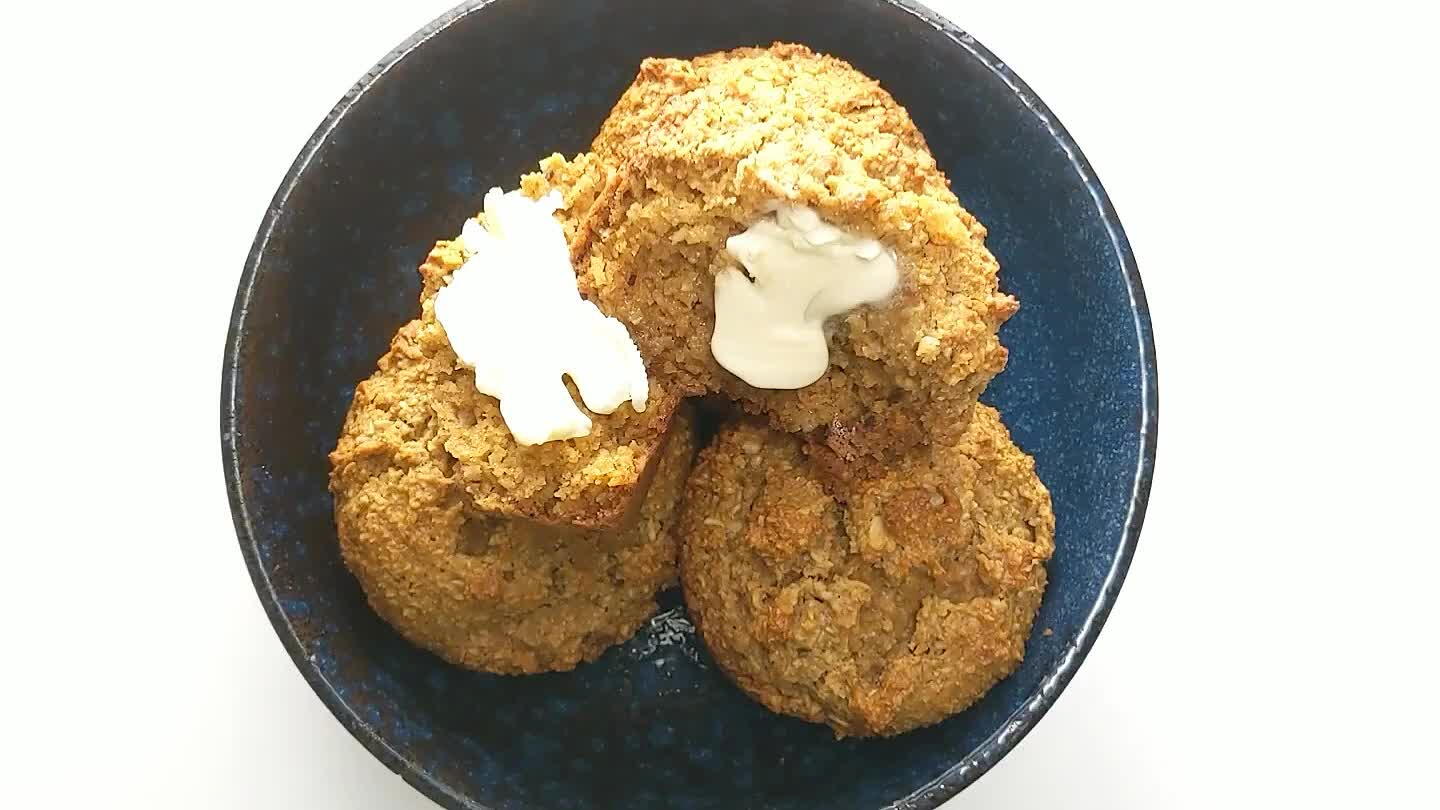 Preheat the oven to 350°F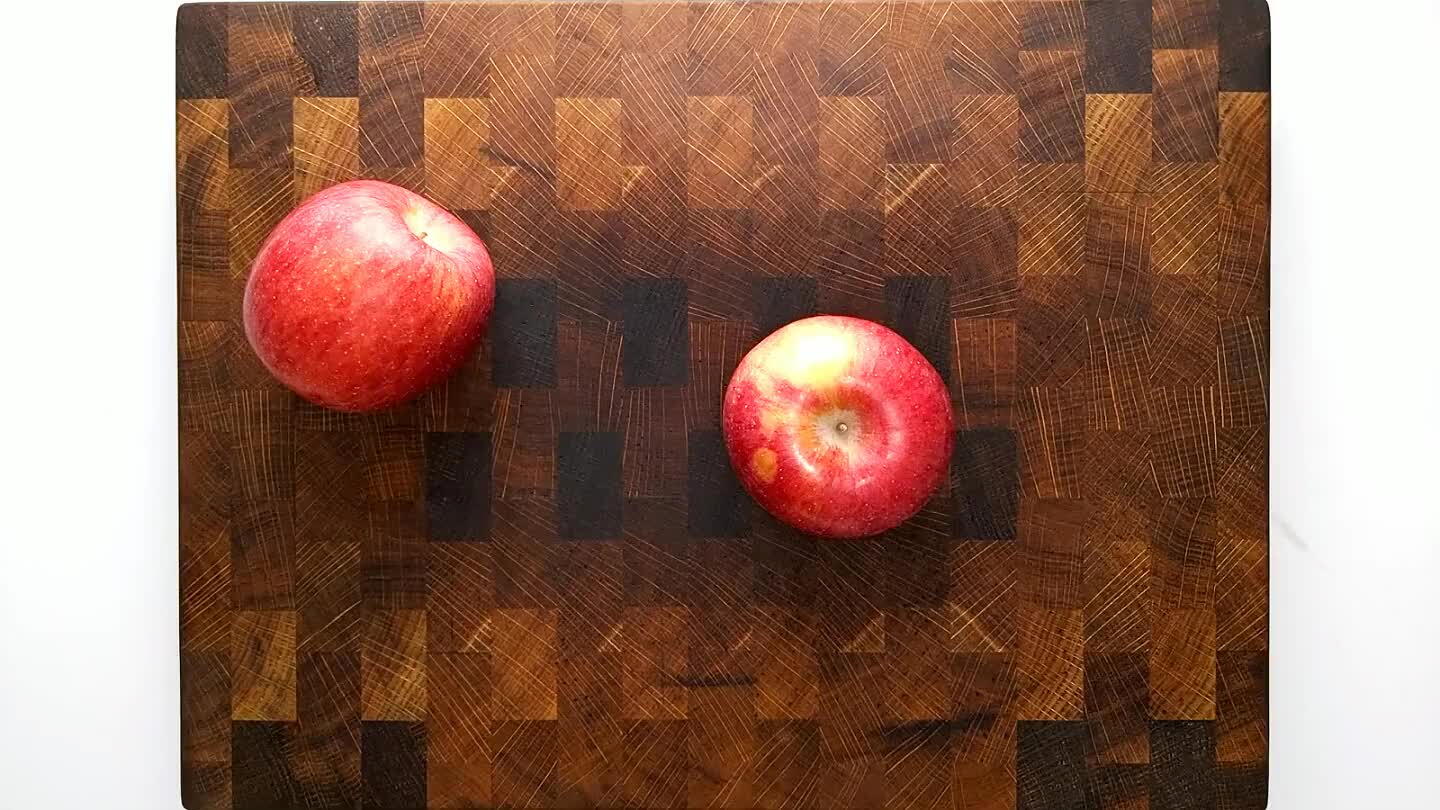 Peel the apples and grate them on a standard box grater. Use the cheese setting ;)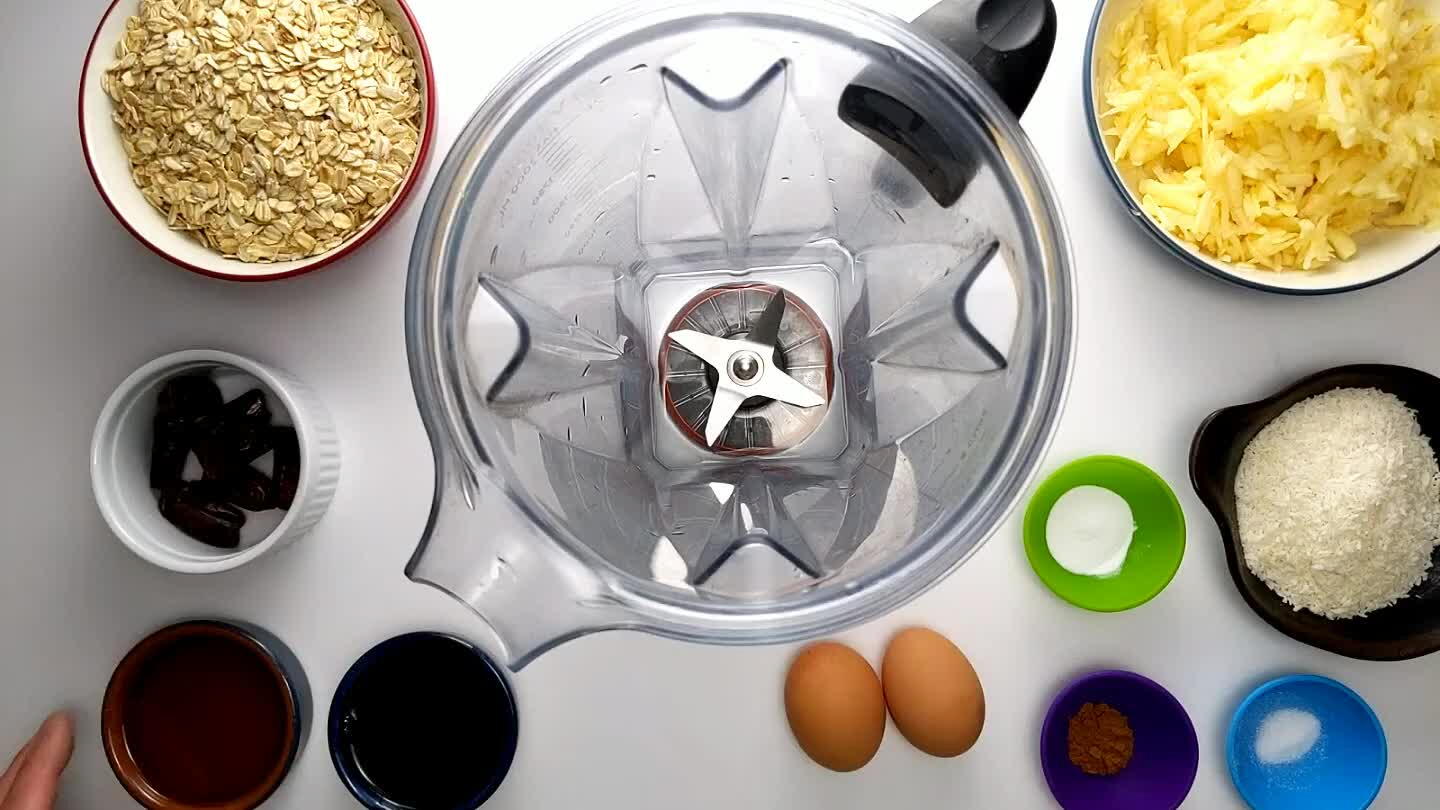 Add the olive oil.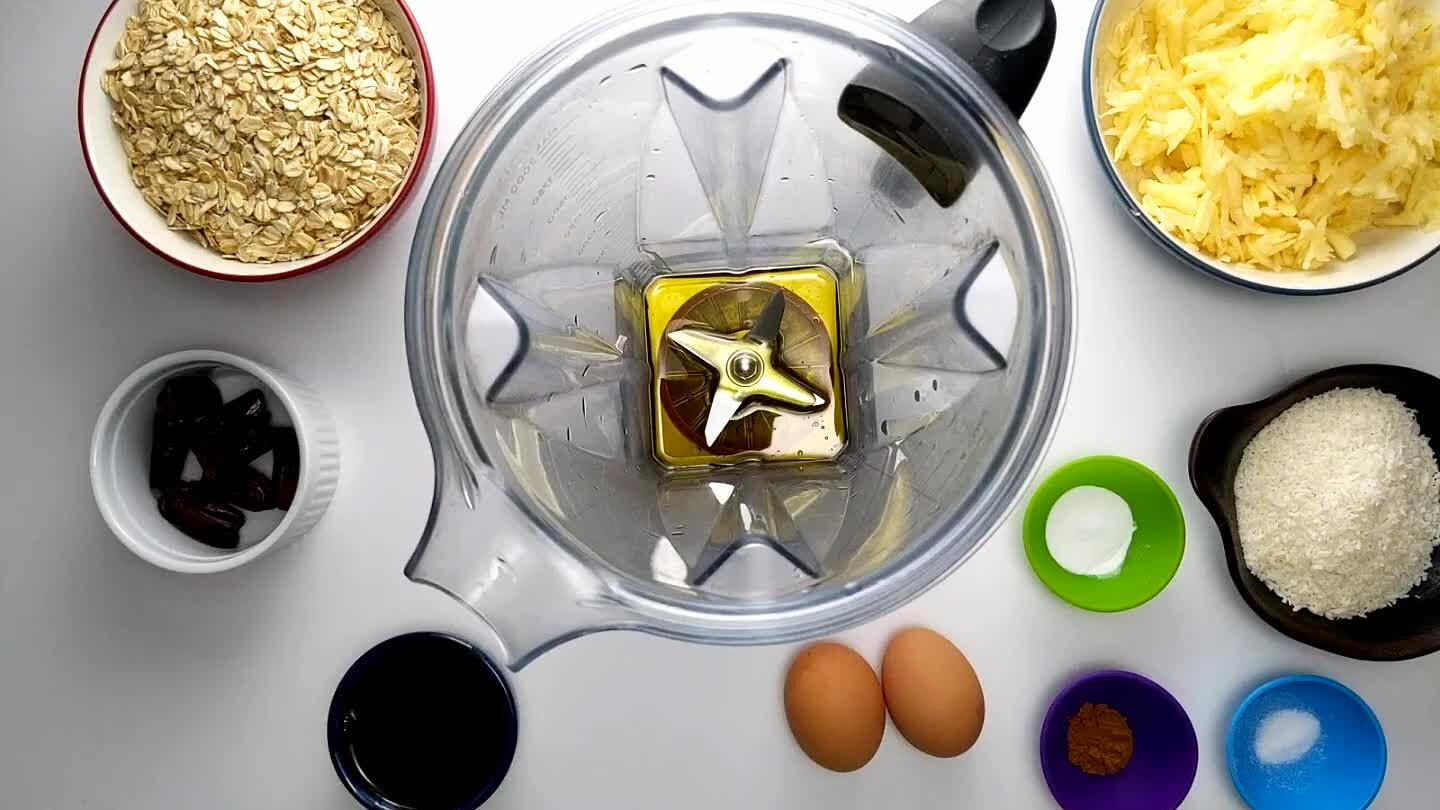 Add the maple syrup.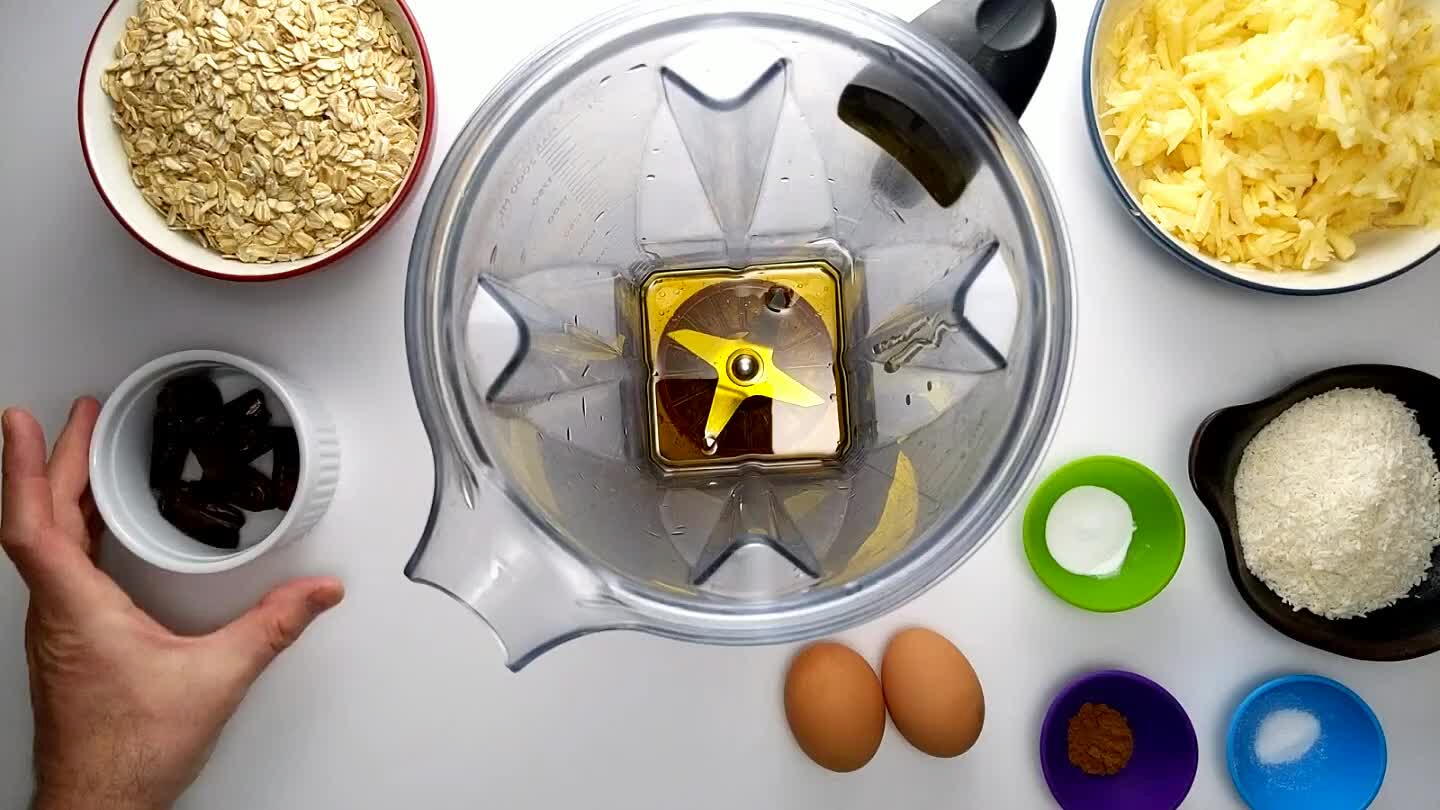 Add the dates.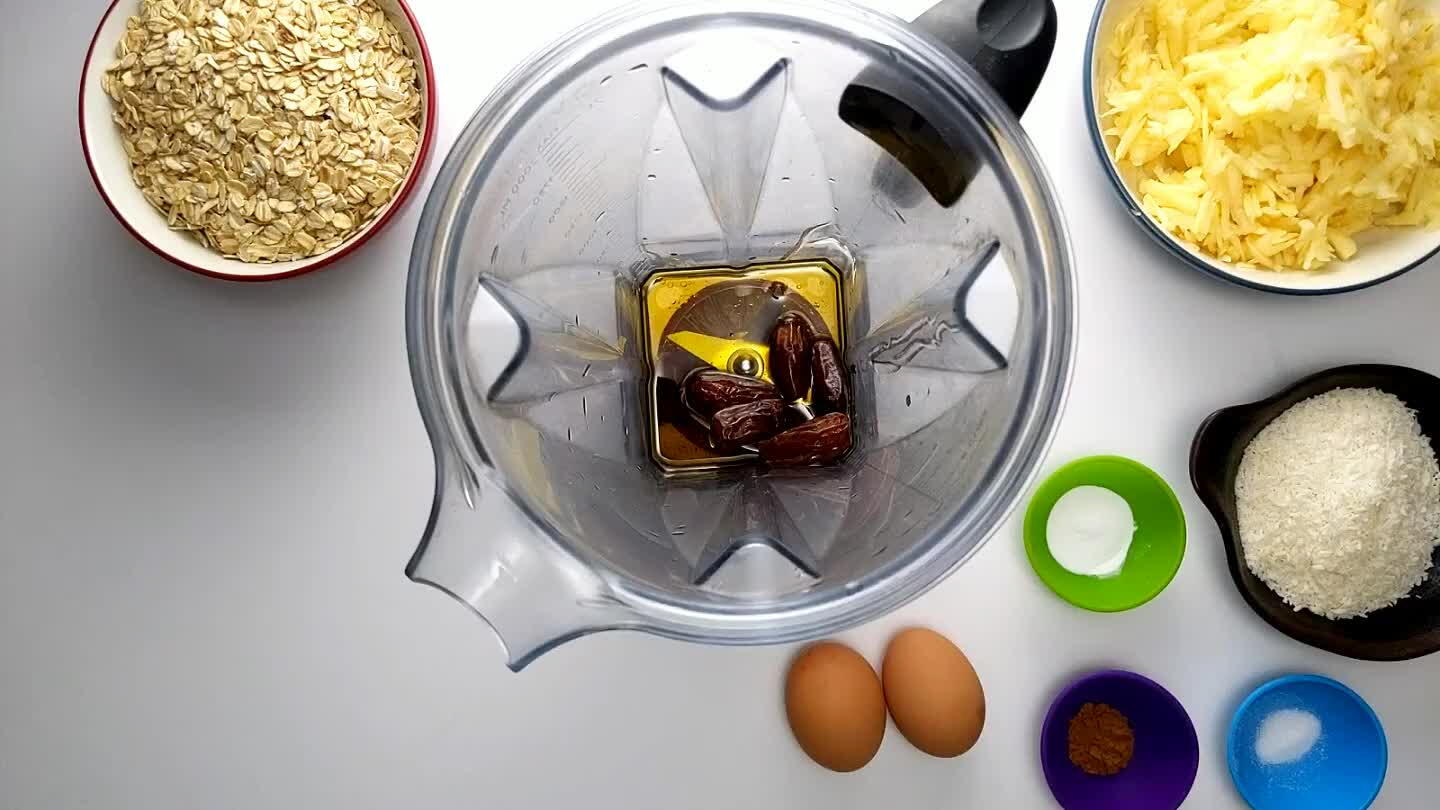 Add the cinnamon.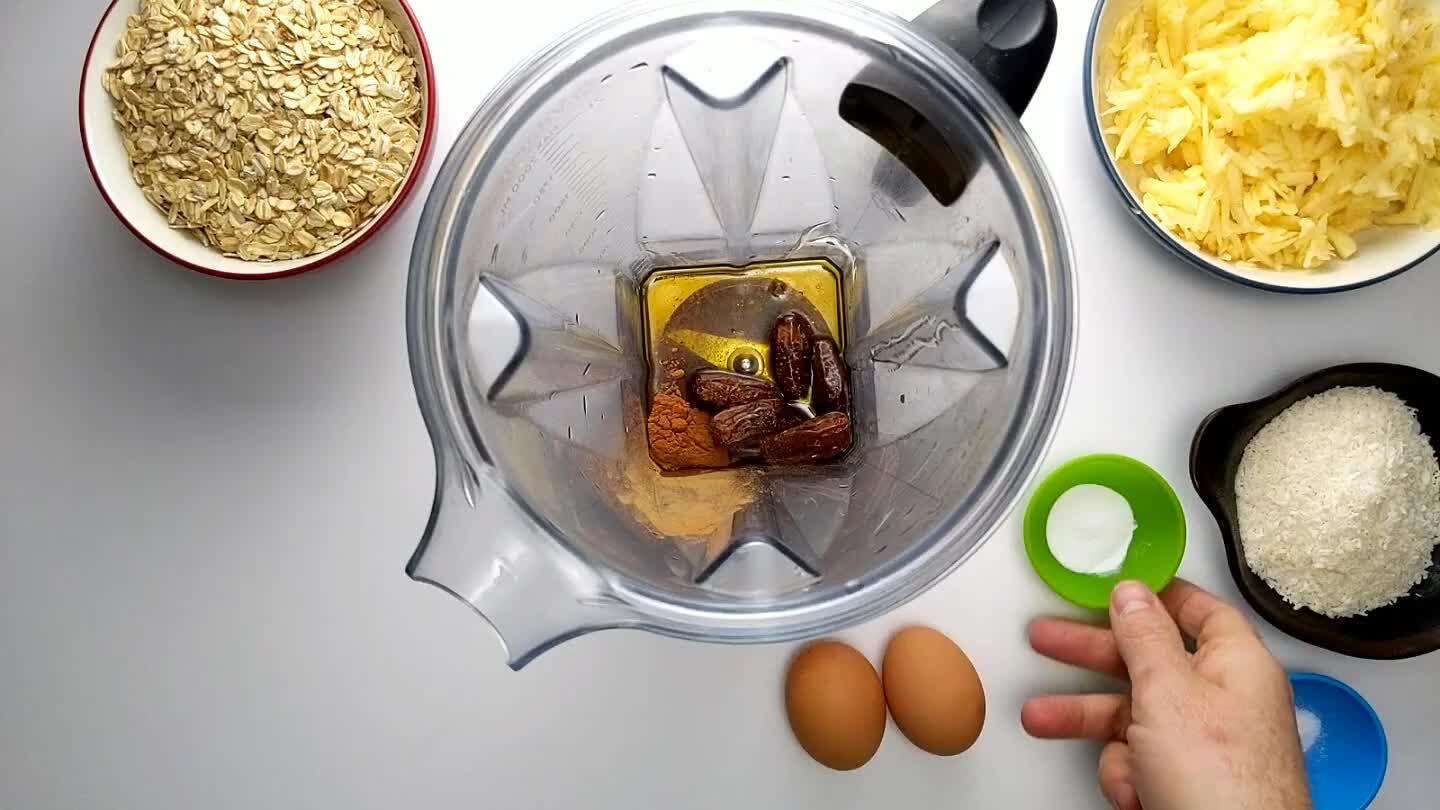 Add the baking soda.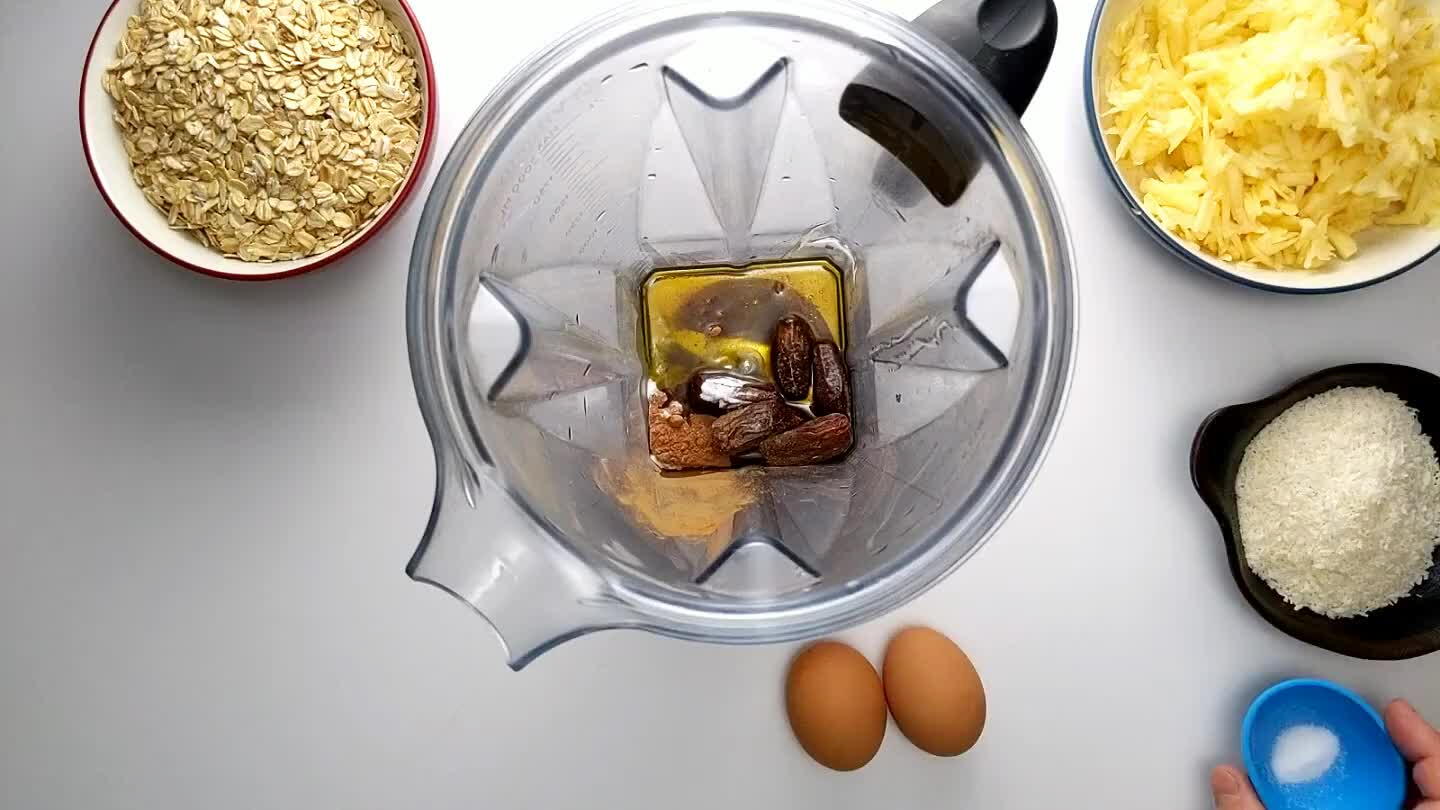 Add the salt.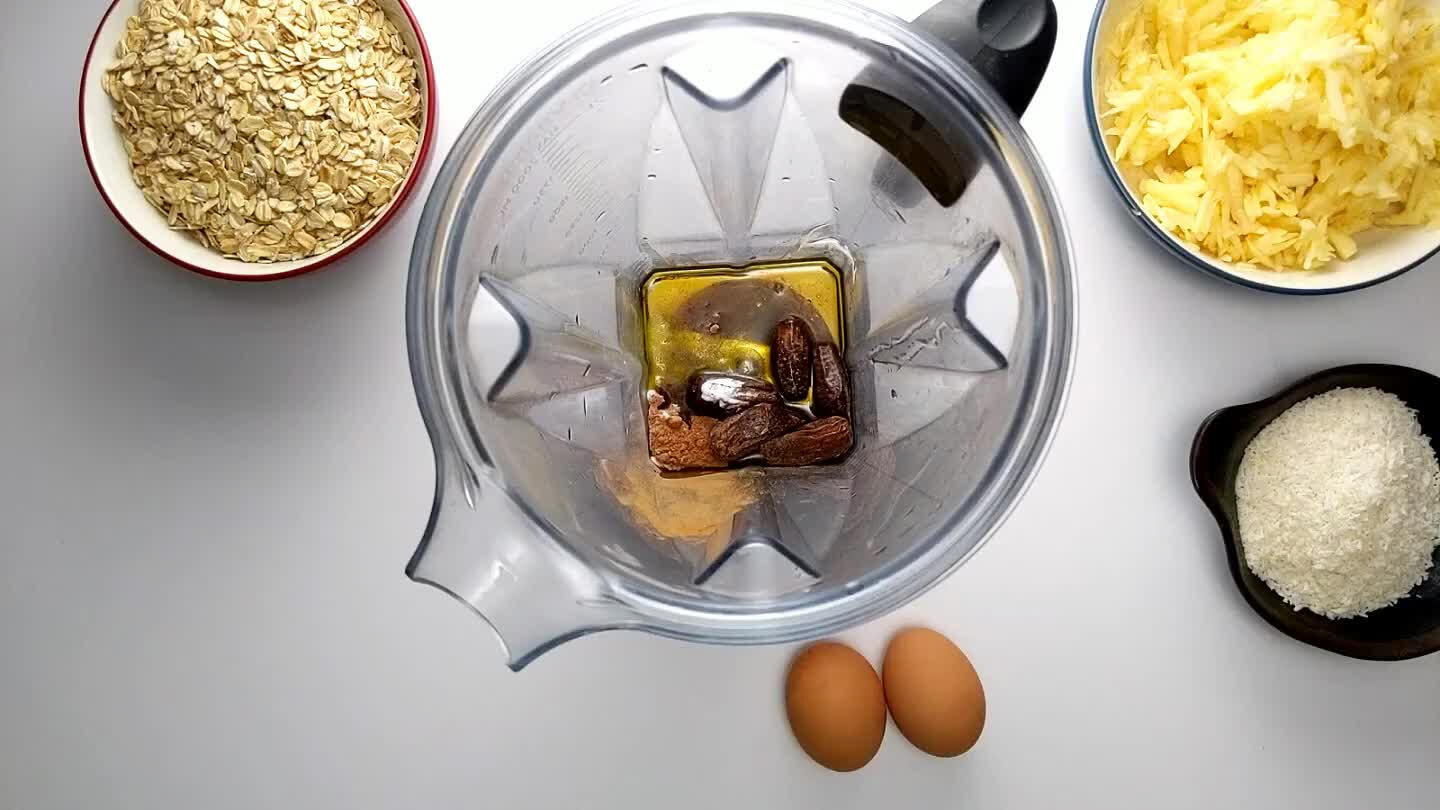 Add the eggs.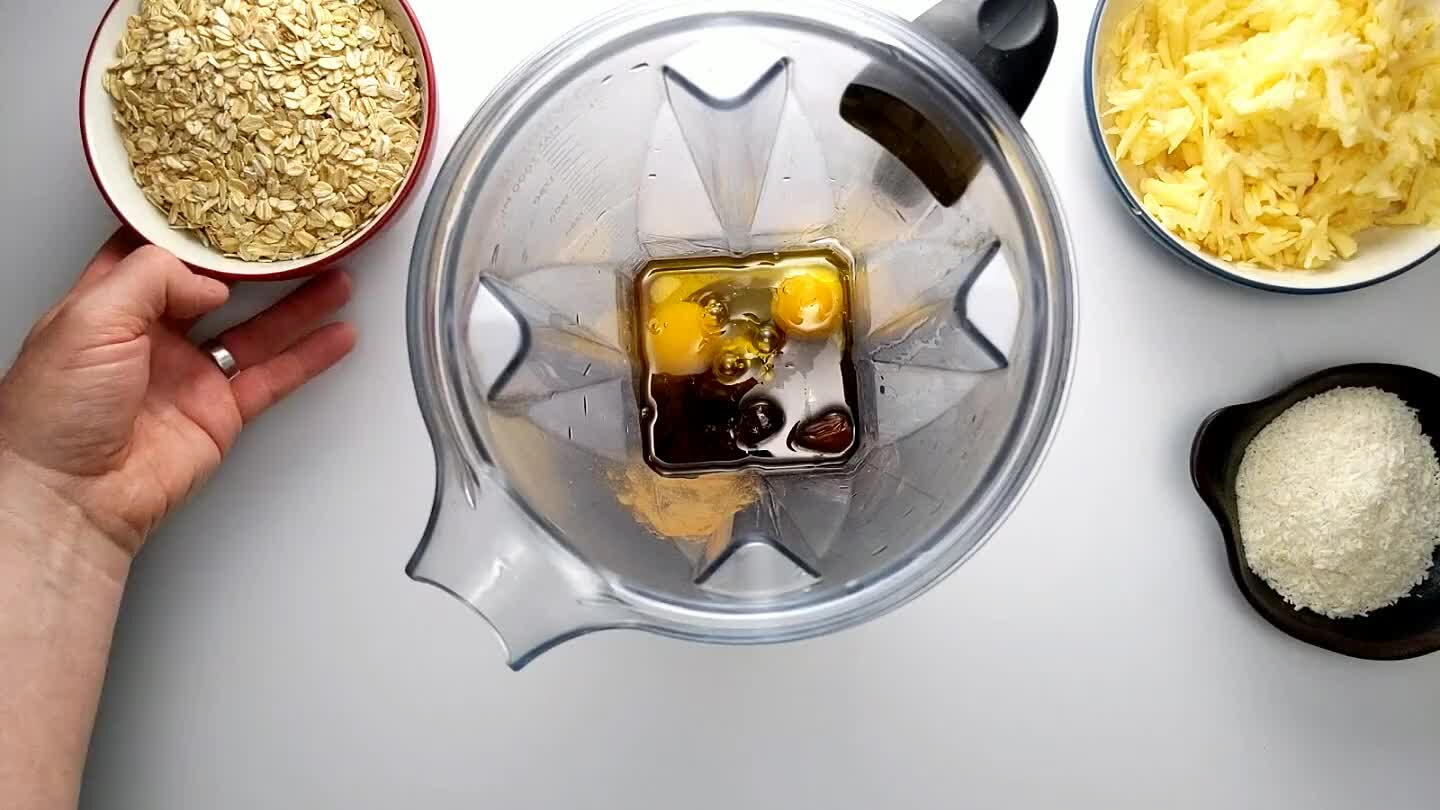 Add the rolled oats.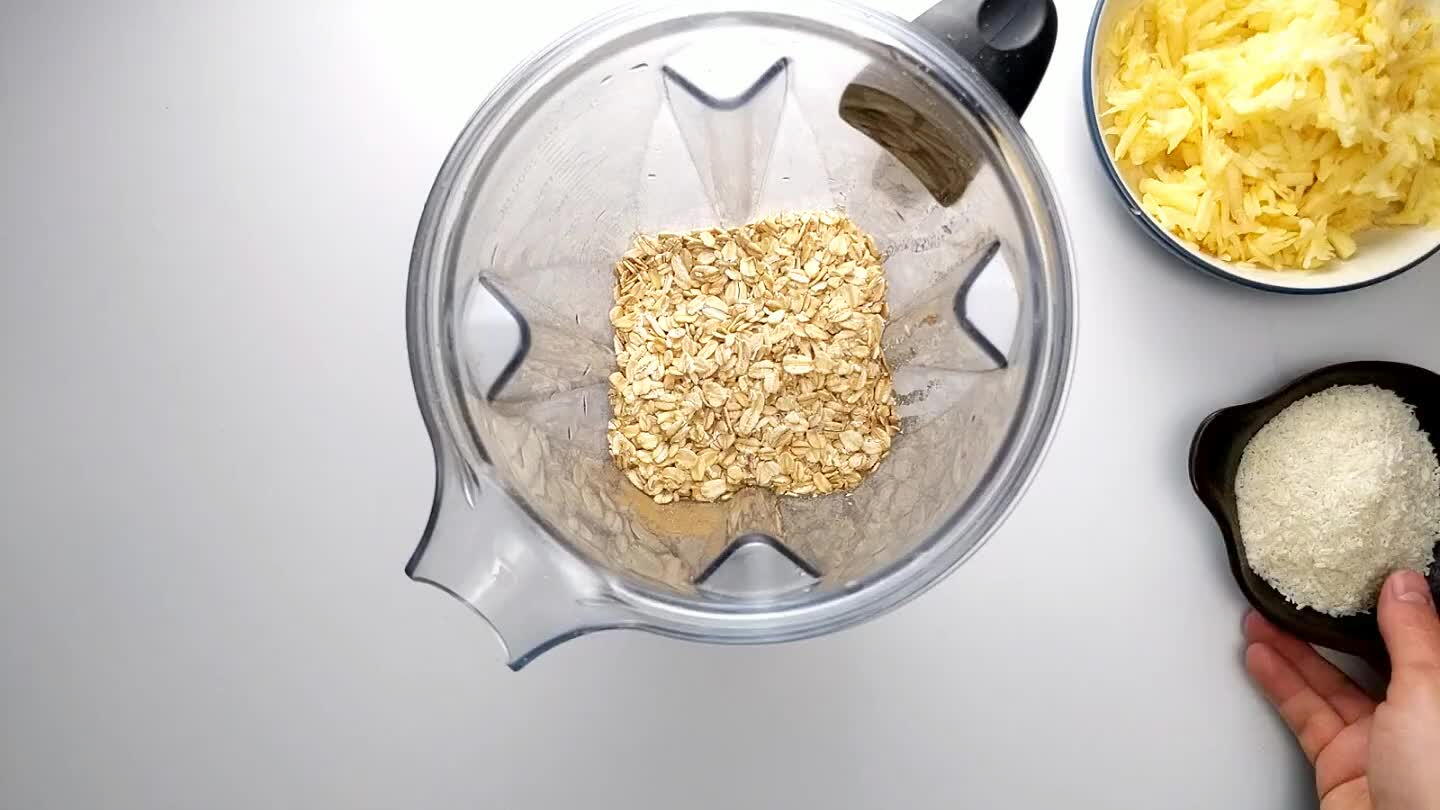 Add the shredded coconut.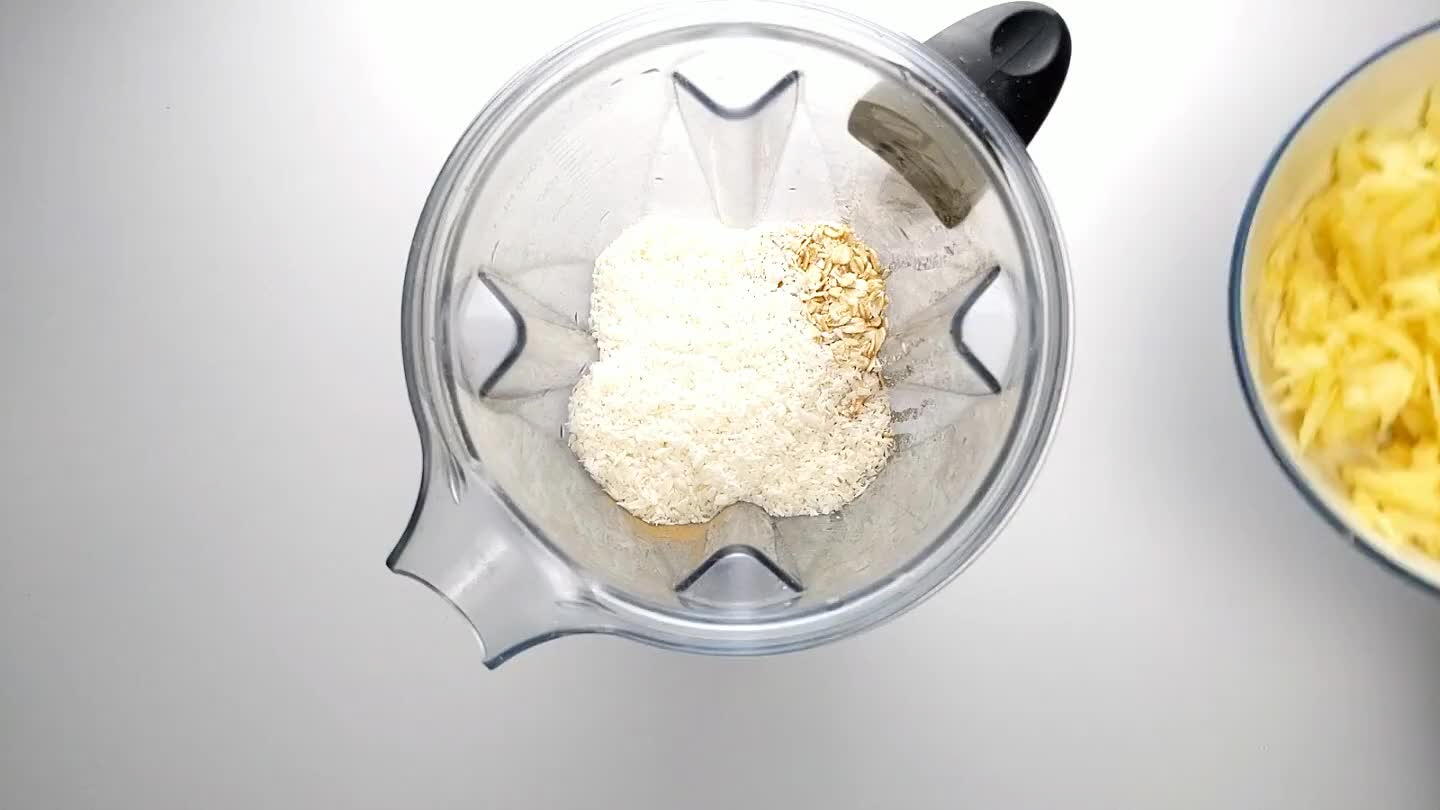 Add the grated apple.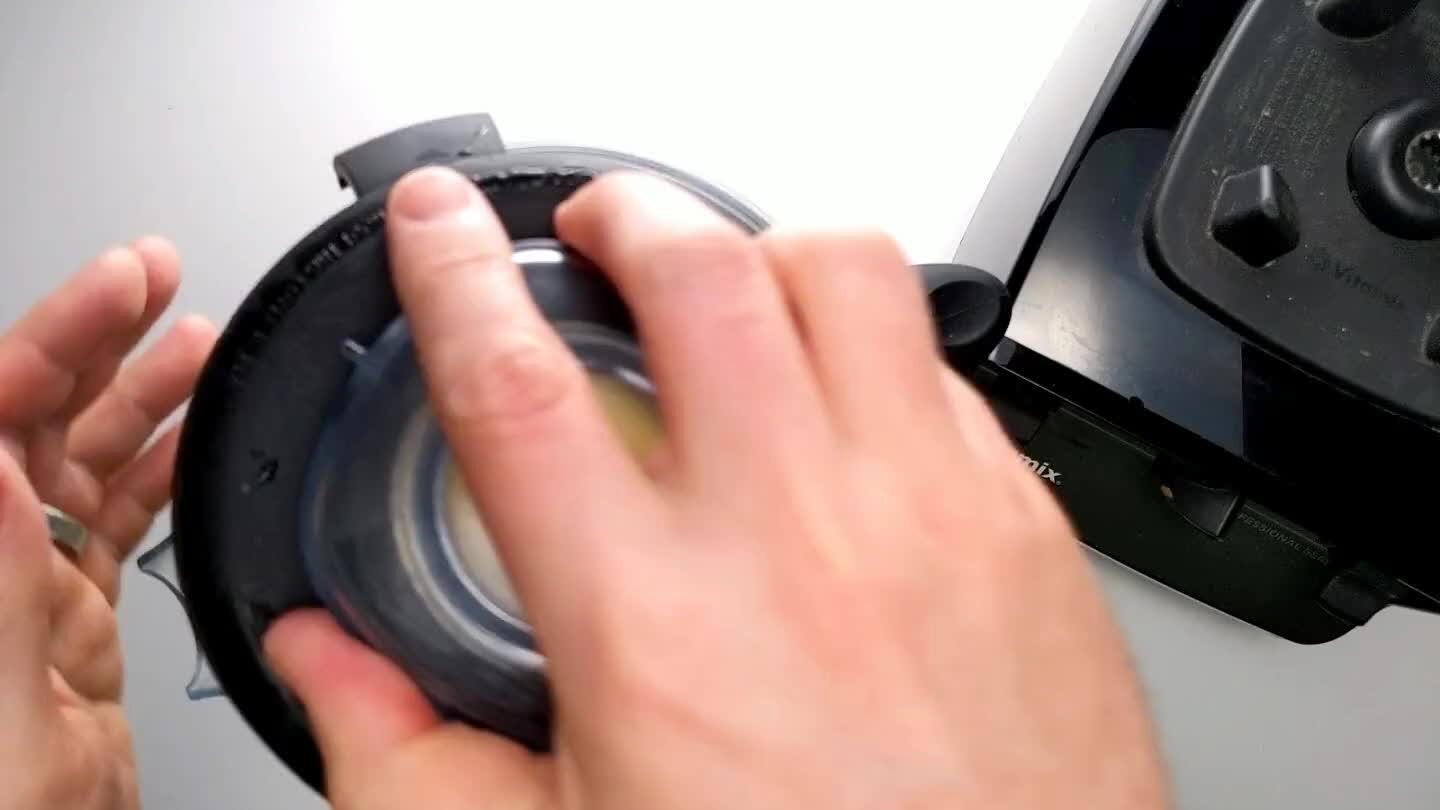 Blend to a rough puree. You don't want the batter perfectly smooth, and you probably won't even be able to achieve that without a very impressive blender. Just blend until you get an even mix.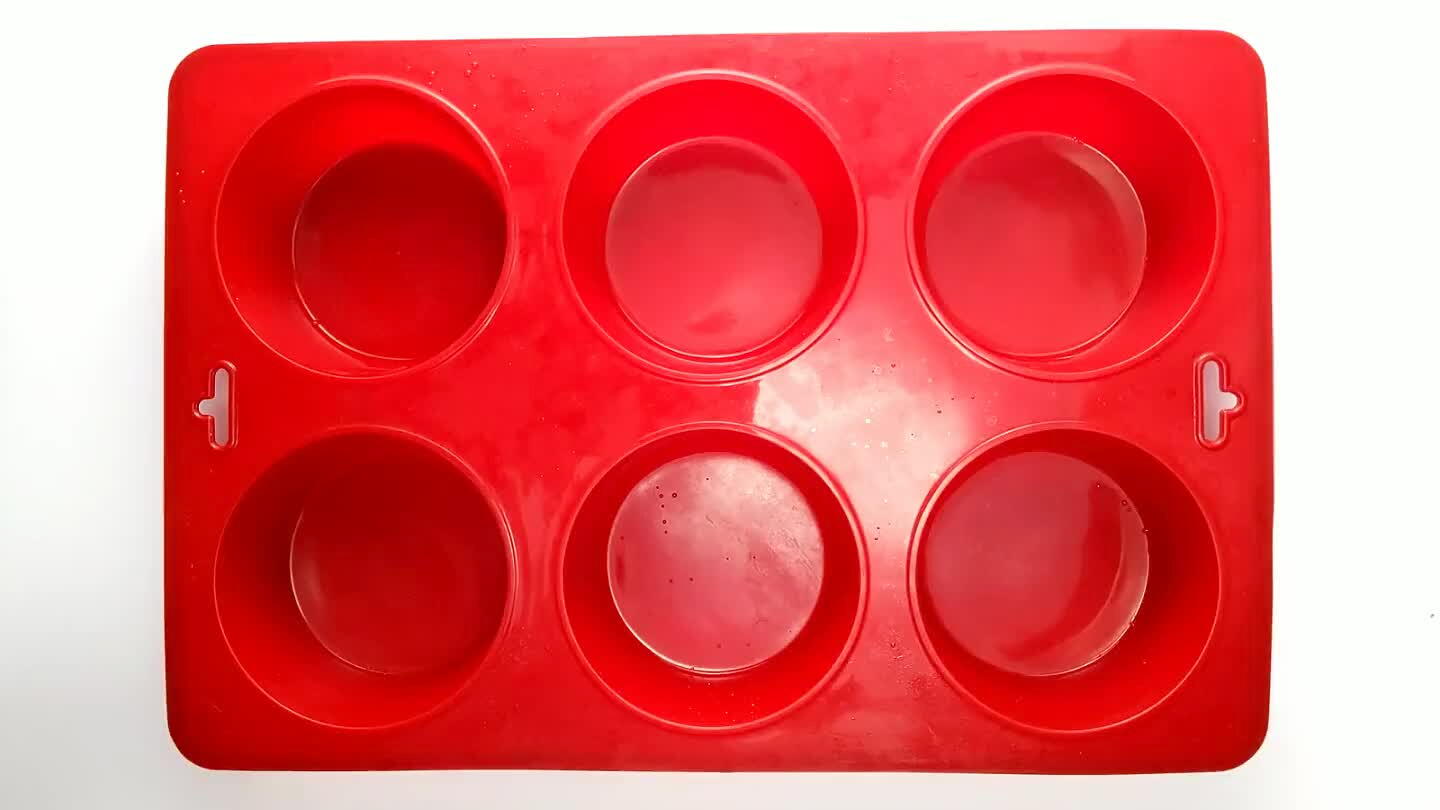 Grease a muffin pan with spray oil. I prefer a 6-muffin pan for this recipe. The larger muffins will take longer to cook.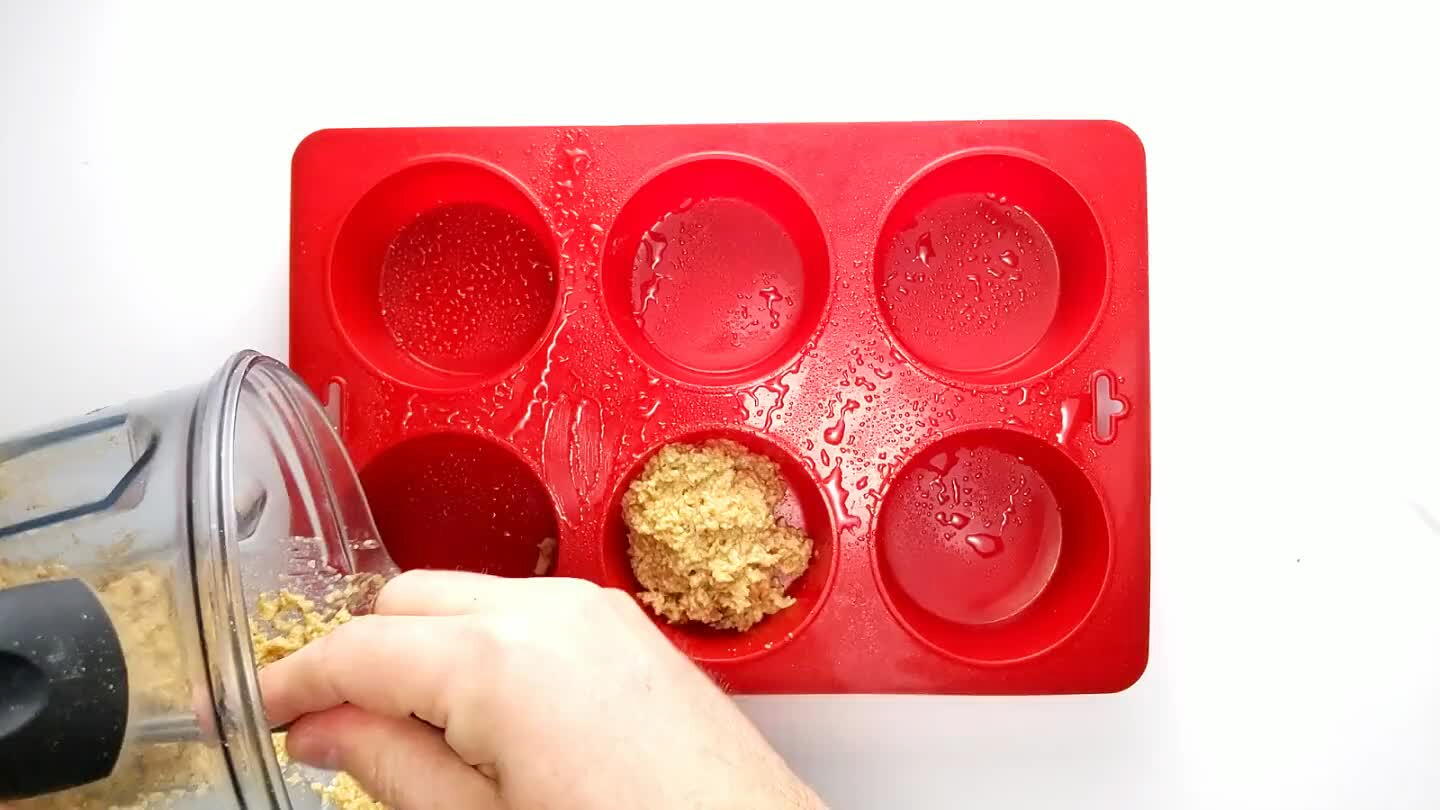 Pour the batter into the muffin mold.
Bake for about 25 minutes for larger muffins, 20 minutes for smaller muffins.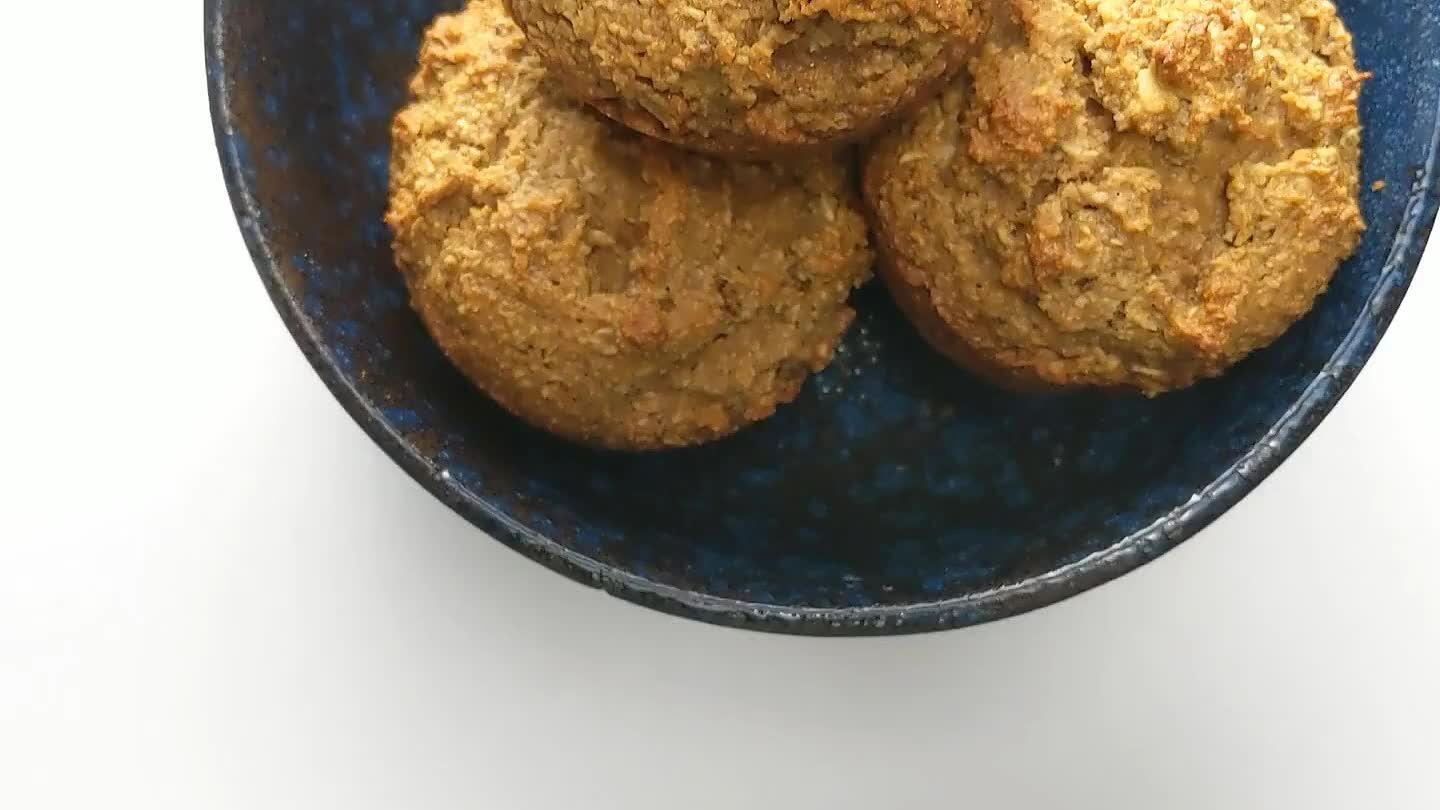 Comments