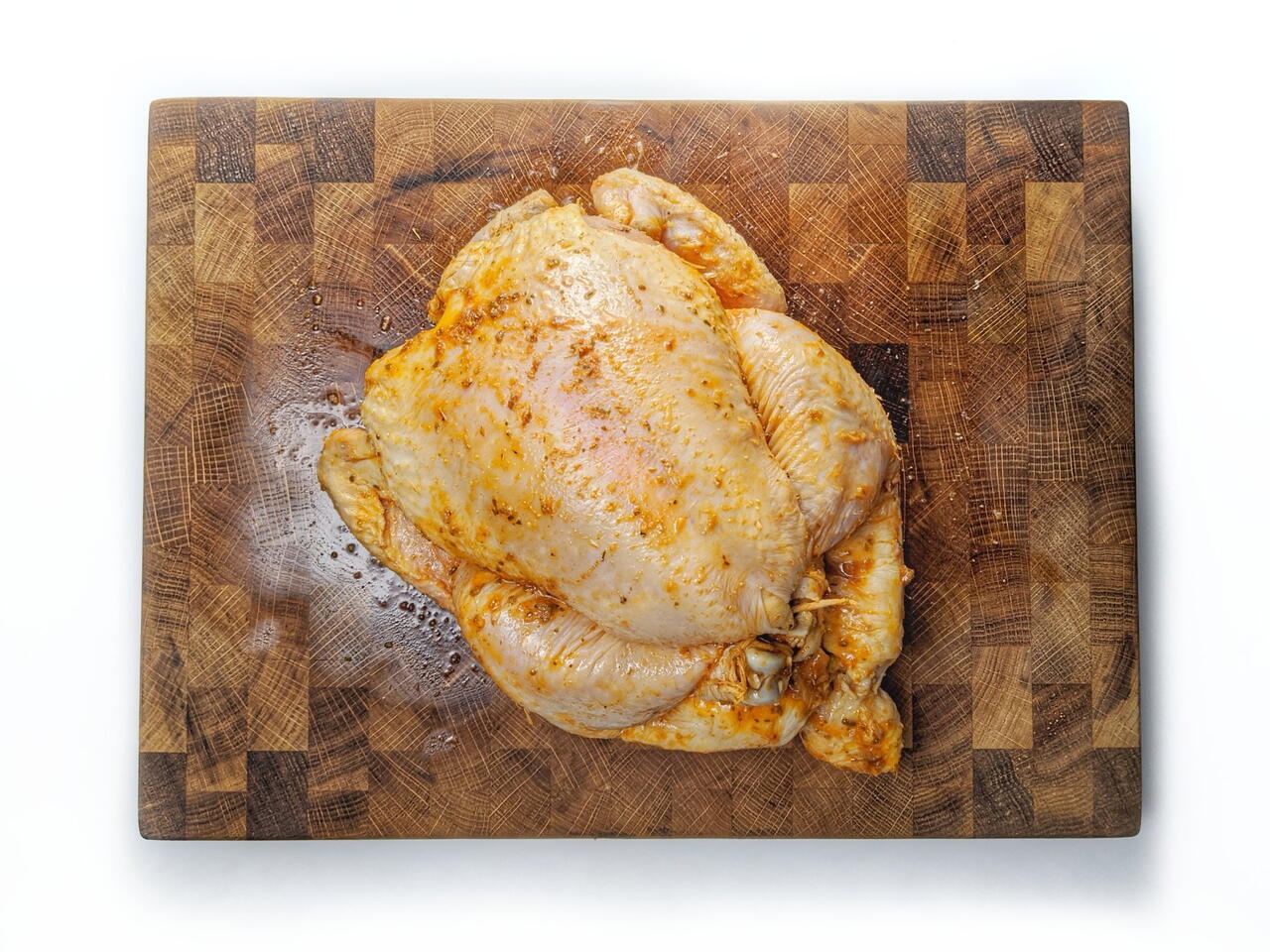 1 portions
15m
Brining can add some time to your poultry recipe, but that time can really pay off in texture and flavor.
What you will need
1/4 cup Salt
1/4 cup Brown Sugar
Aromatics
8 cups Water
Chicken
(Nutritional facts 87 calories, 8.72 g fat, 4.26 g carbohydrates, 8.95 g protein, 27 mg cholesterol, 1002 mg sodium)
How to cook
Select a brine recipe, or make up your own. The basic ingredients are salt, sugar and water, but you can add anything to the water that you think will benefit the flavor of the chicken.
Bring the ingredients to a boil to ensure that the sugar and salt are dissolved and the other ingredients have a chance to steep and flavor the brine. Remove from heat and cool before use. Don't put the hot brine directly into the fridge because a pot of boiling water will raise the temperature of your entire fridge. Let it cool to room temperature, then put it in the fridge.
Once the brine is cool, submerge your chicken. A gallon ziplock bag works great for this, and should be able to handle up to a 6 lb. chicken. Any nonreactive container that will allow the chicken to be fully submerged in liquid will work.
For boneless pieces, brine for about 2 hours. For bone-in chicken or whole chicken, brine for about 4 hours. More than 4 hours shouldn't have much of an effect.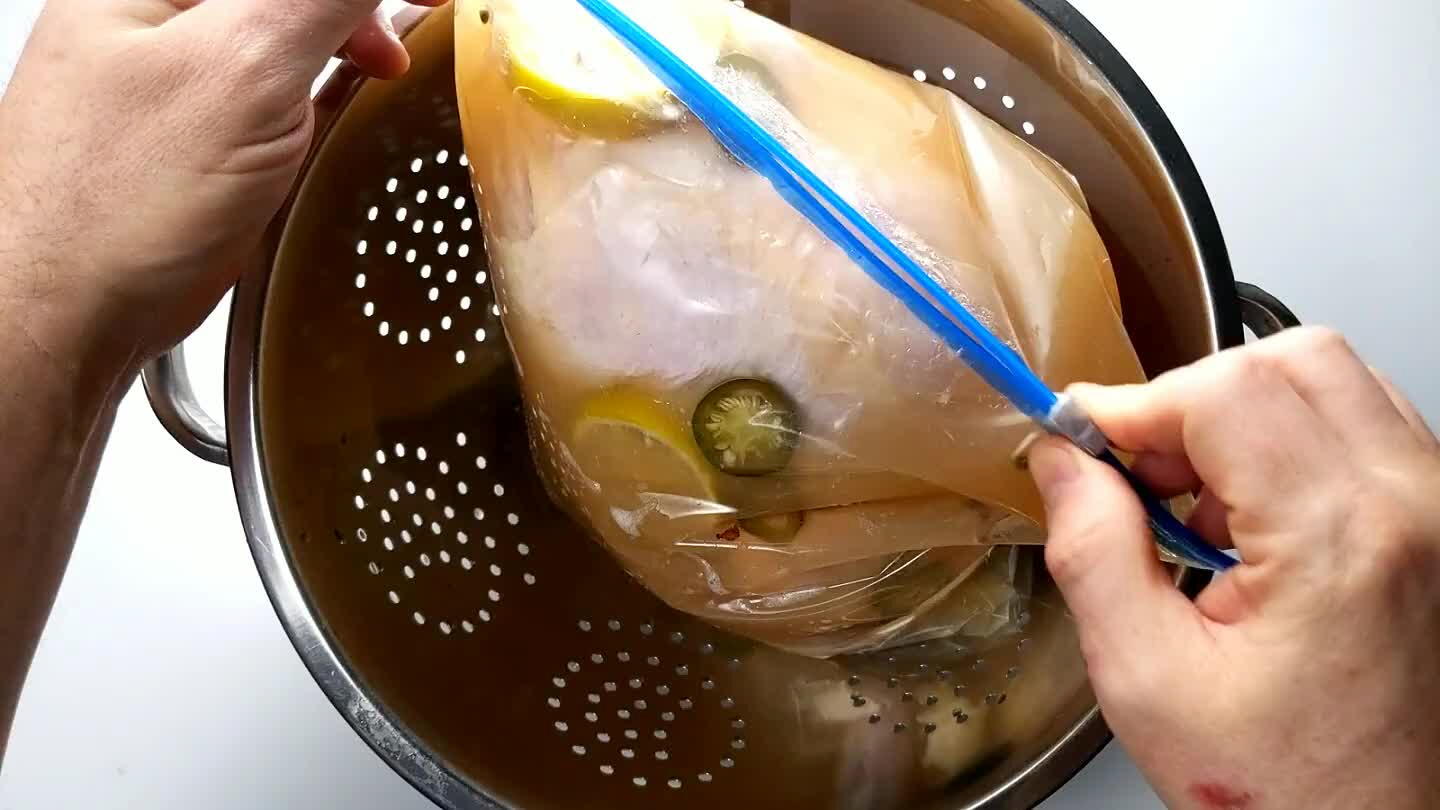 Remove the chicken from the brine and give it a rinse to remove the random brine ingredients and any salty water clinging to the skin. The chicken is now ready to cook, or maybe be transferred to a marinade for a few hours, depending on your chicken cooking goals.