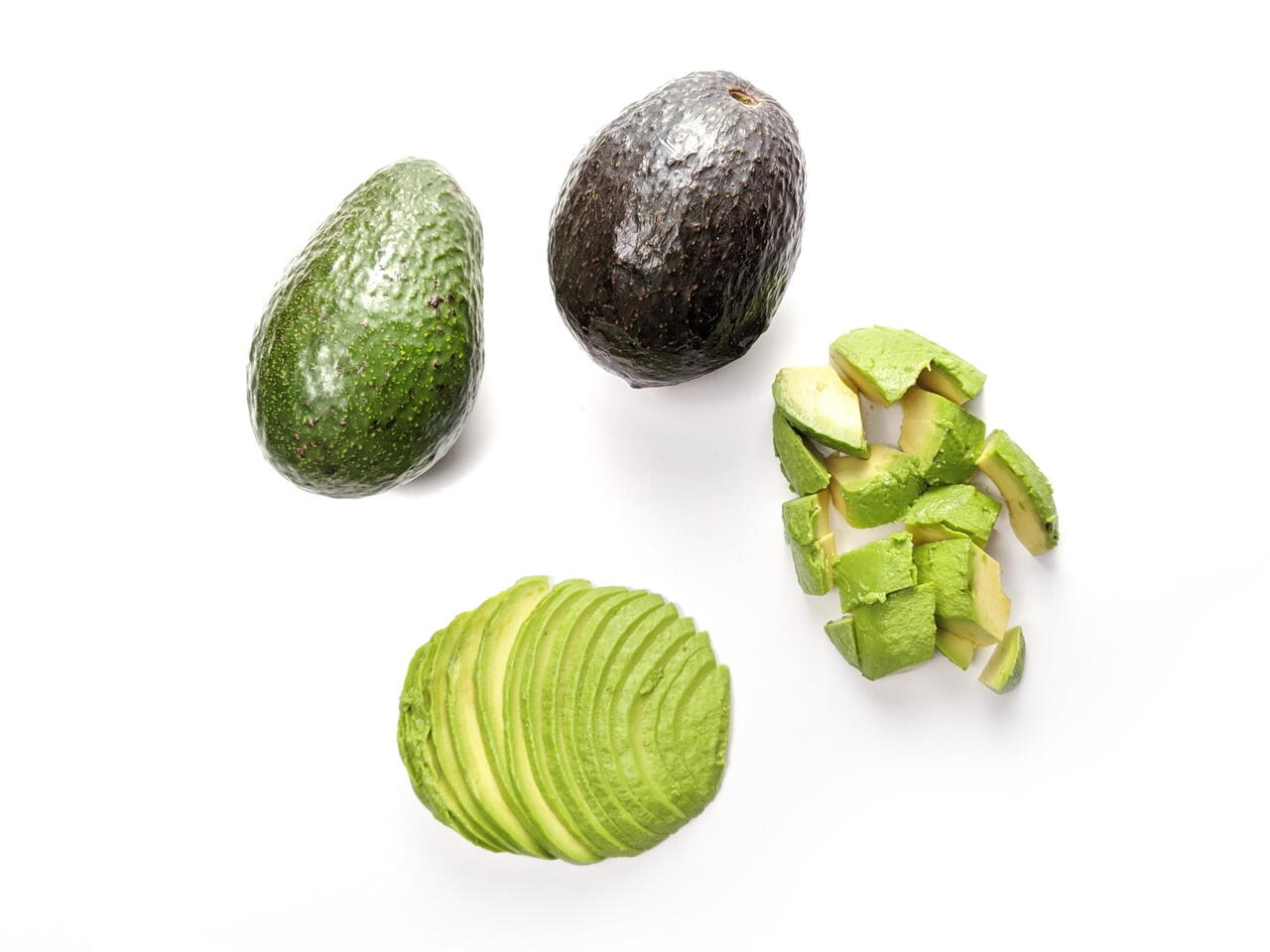 What you will need
Avocados
(Nutritional facts 160 calories, 14.66 g fat, 8.52 g carbohydrates, 2 g protein, undefined mg cholesterol, 7 mg sodium)
How to cook
First make sure that your avocados are ready to eat. Consuming an overripe or underripe avocado will be disappointing if not downright uncomfortable.
Remove the hard cap at the stem if present. It may have already fallen out.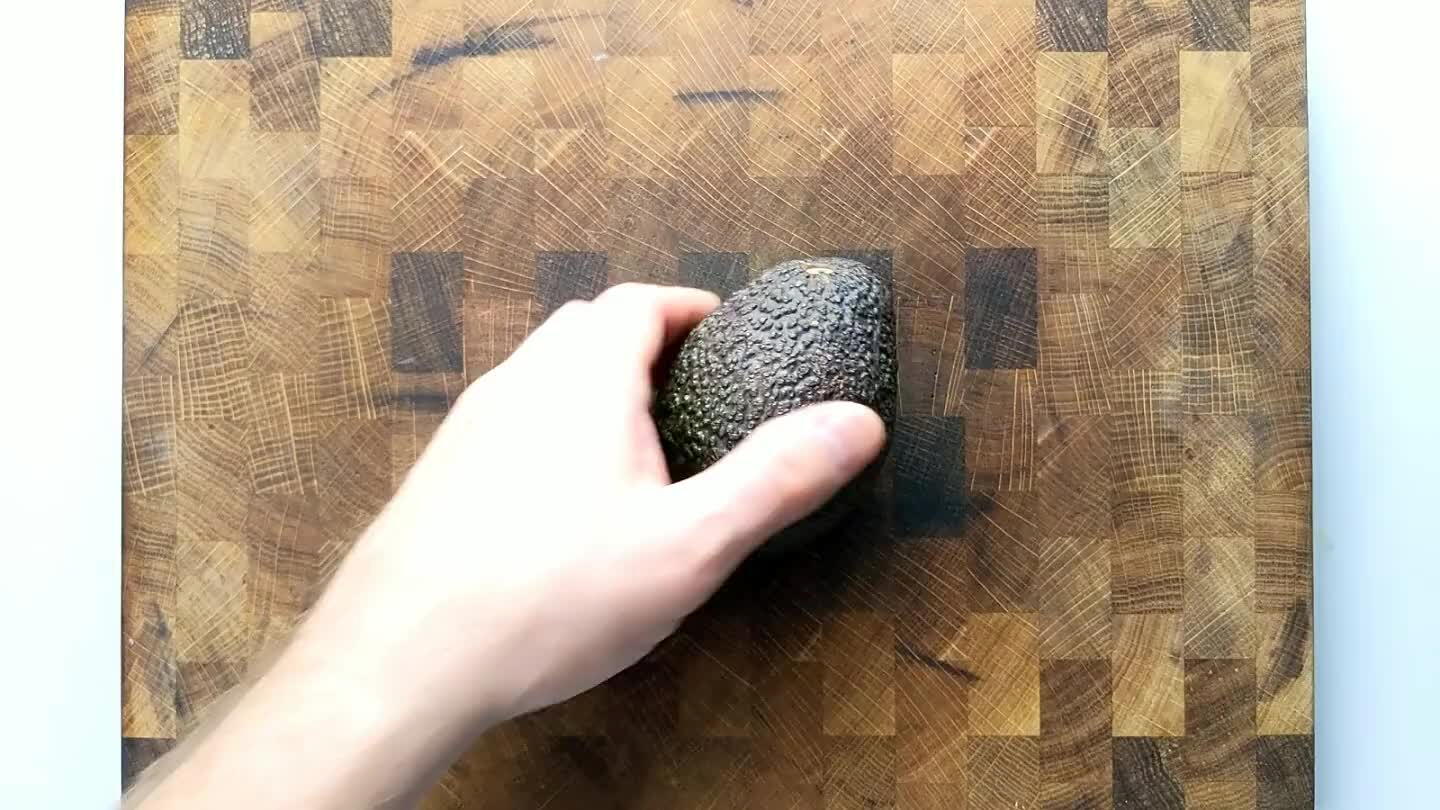 Line up your knife, bisecting the recess where the stem cap may have been, so as to separate the avocado into 2 symmetrical halves. Slice through the stem end until you hit the seed.
Moving the avocado and not the knife, roll the avocado over the blade, following the seed, until the slice comes back to its beginning. tolling the avocado like this helps to slice a precise plane around the avocado.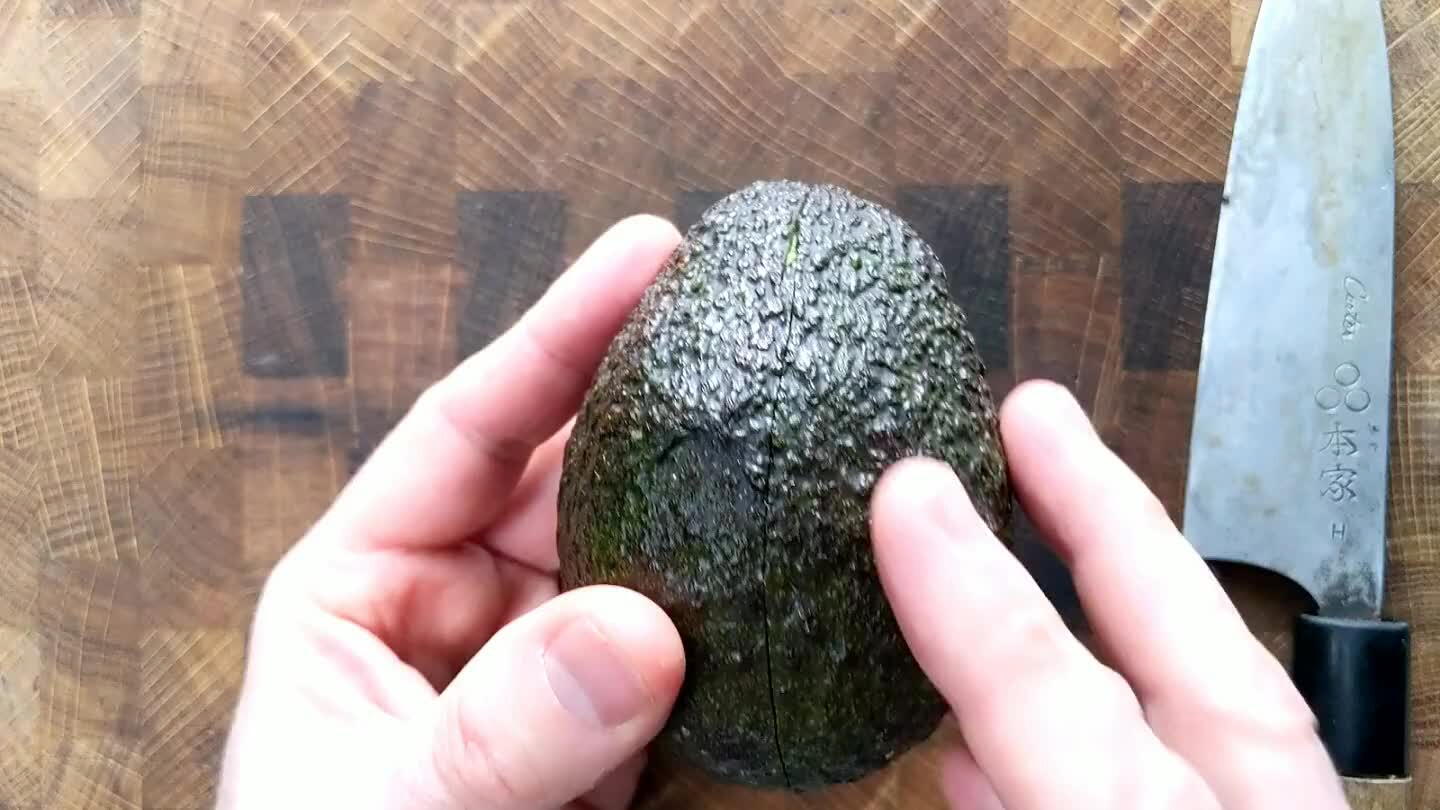 Twist the halves gently in opposite directions to release the flesh from the seed.
The pit should still be stuck to one half of the avocado. If you only plan to use one half, leave the seed in the opposite half to slow browning. Otherwise, sink your knife into the seed and gently rotate the blade to twist the seed away from the flesh.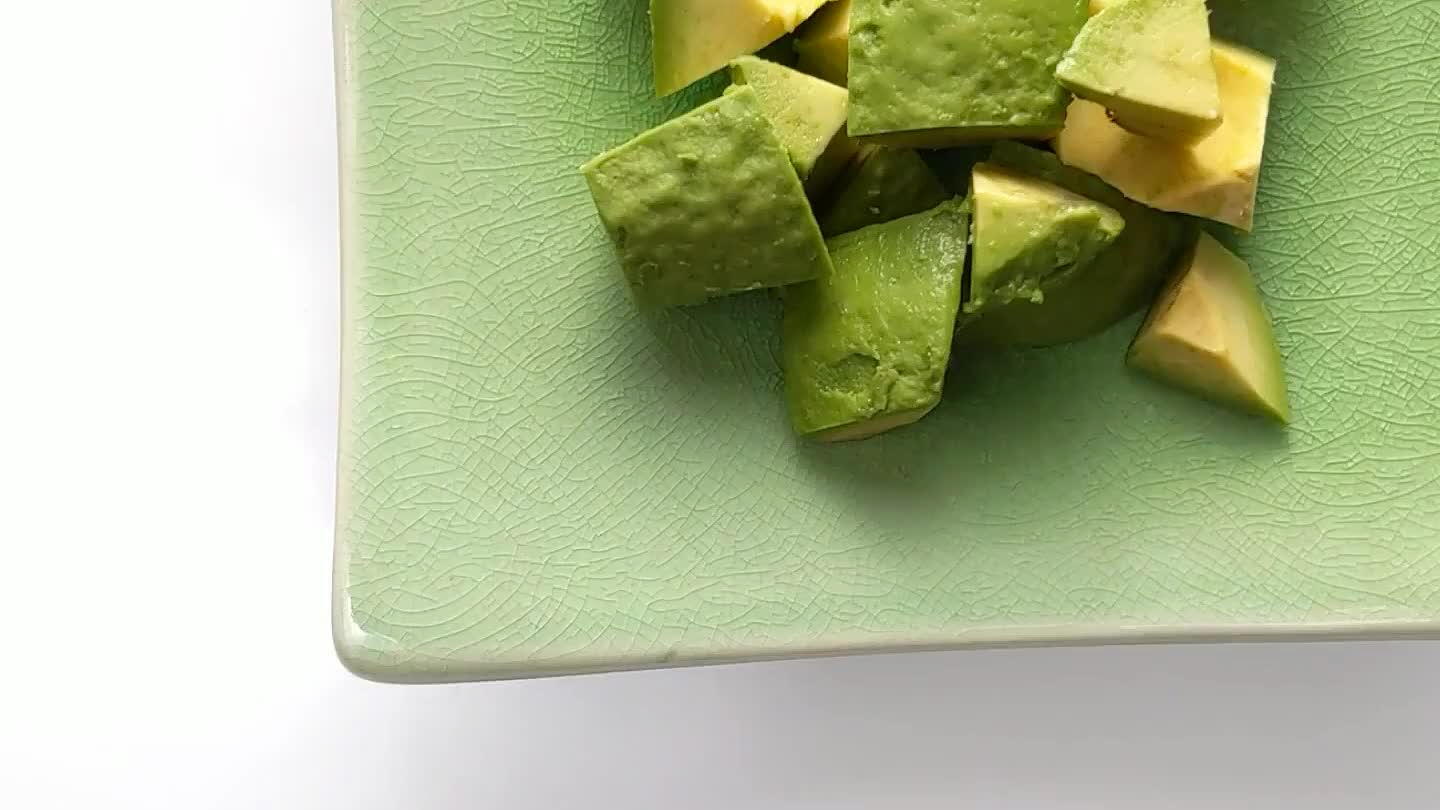 There are several ways to cut an avocado, but the most common two would be the slice and the dice.
Diced avocado is great for a salad. In fact, it's pretty good by itself with just a little soy sauce and vinegar. Just cut a hatch pattern into the face of the avocado while it's still in its skin. Be careful not to cut through the skin. Scoop out the chunks with a large spoon.
Sliced avocado can be splayed out attractively and makes for a nice garnish. It also works great for avocado toast. First scoop out the uncut flesh, then slice. The slices may stick to your knife a little. For finer pieces of avocado, you can slice the opposite direction to yield a fine dice of thin little wedges.