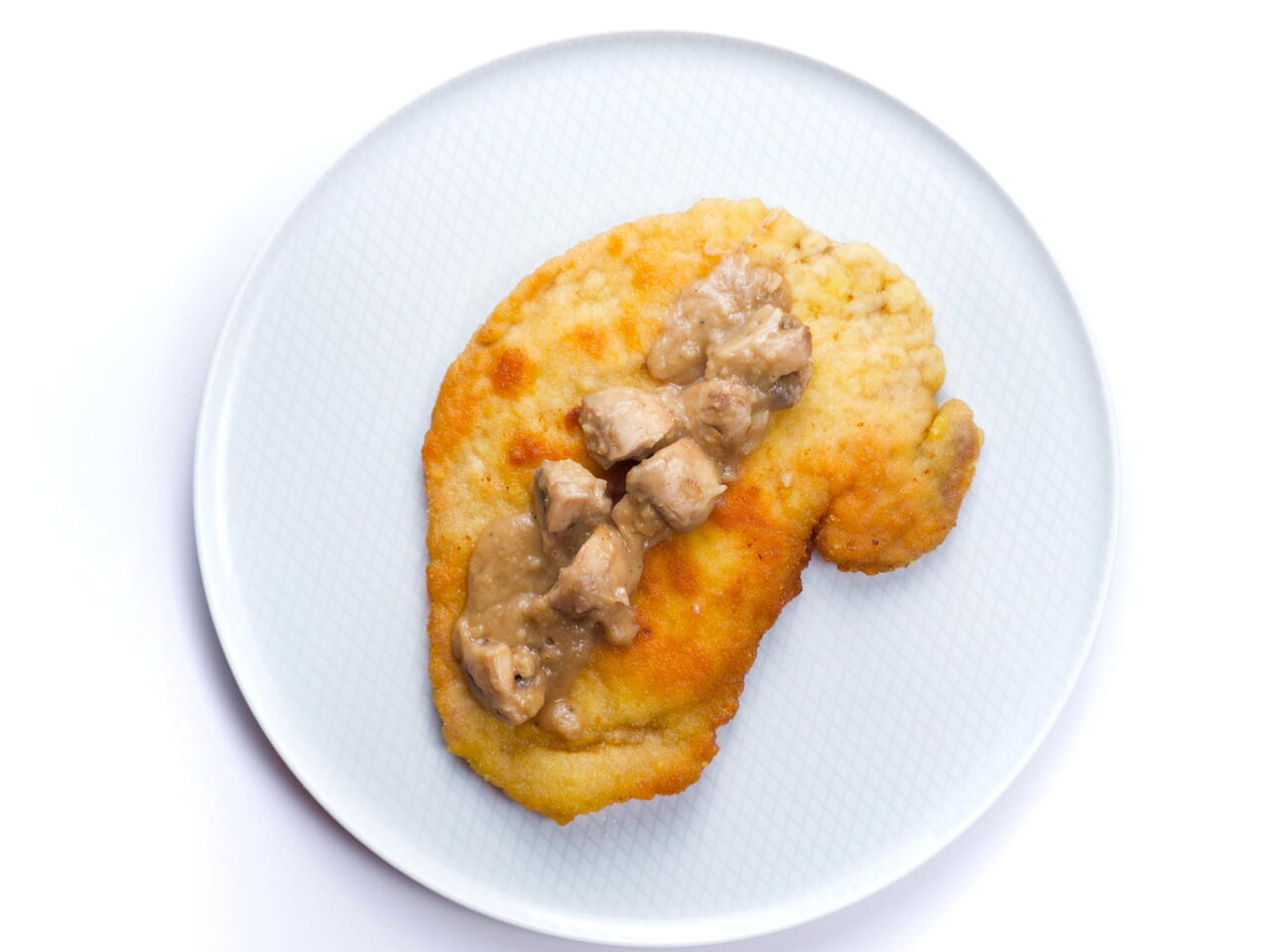 Recipe video made by Ryan
Published on 10/24/2019, viewed by 994 , 1 Comments
5 portions
40m
Crispy, breaded pork cutlets with mushroom gravy.
What you will need
SCHNITZEL
1 lb Boneless Pork Chops
1/2 cup AP Flour
2 Eggs
1 cup Breadcrumbs
4 Tbsp Olive Oil
MUSHROOM GRAVY
8 oz. Mushrooms
1 clove Garlic
3 Tbsp Unsalted Butter
4 Tbsp AP Flour
2 cups Beef Broth
Salt, as needed
Pepper, as needed
(Nutritional facts 260 calories, 15.2 g fat, 15.71 g carbohydrates, 15.7 g protein, 238 mg cholesterol, 355 mg sodium)
How to cook
SCHNITZEL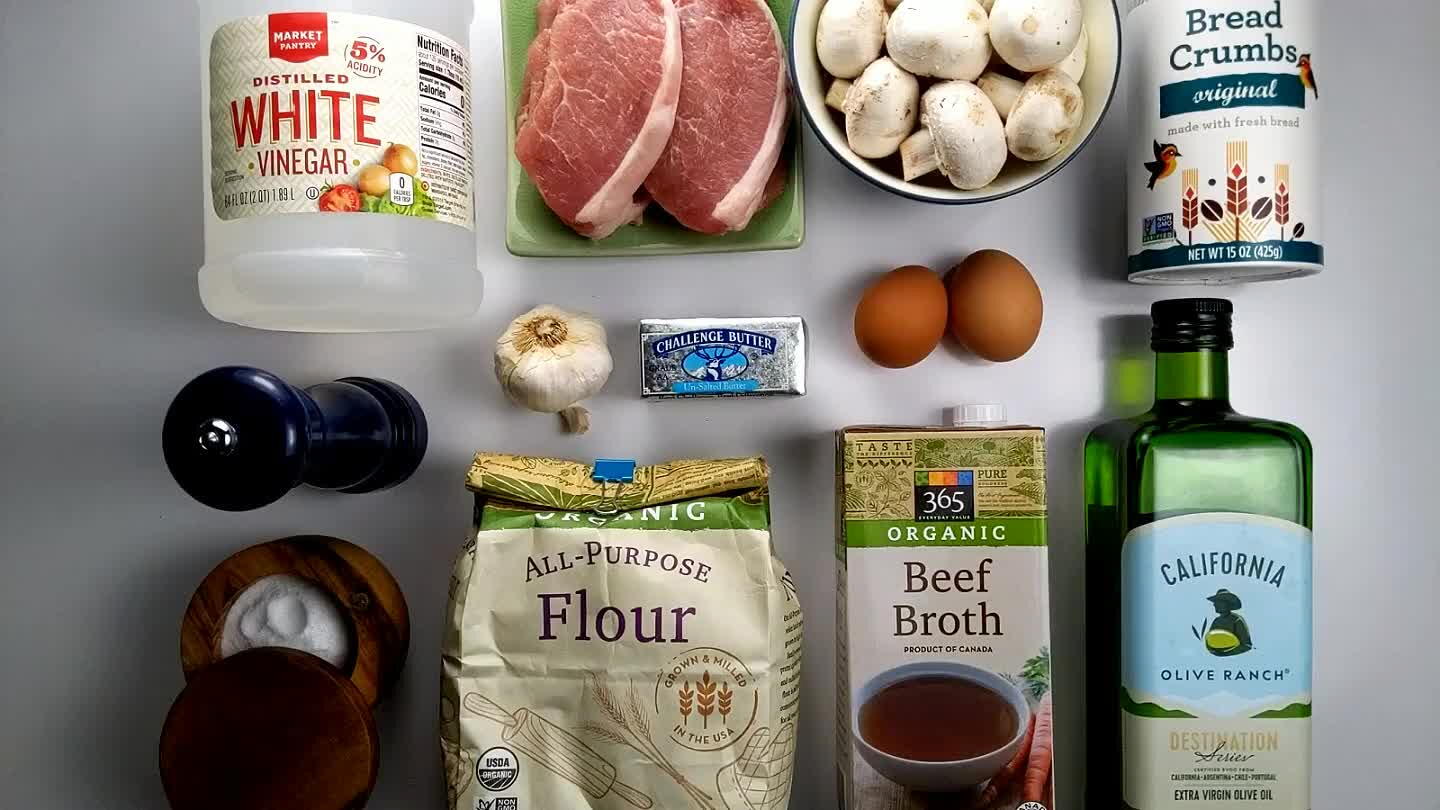 Gather the ingredients.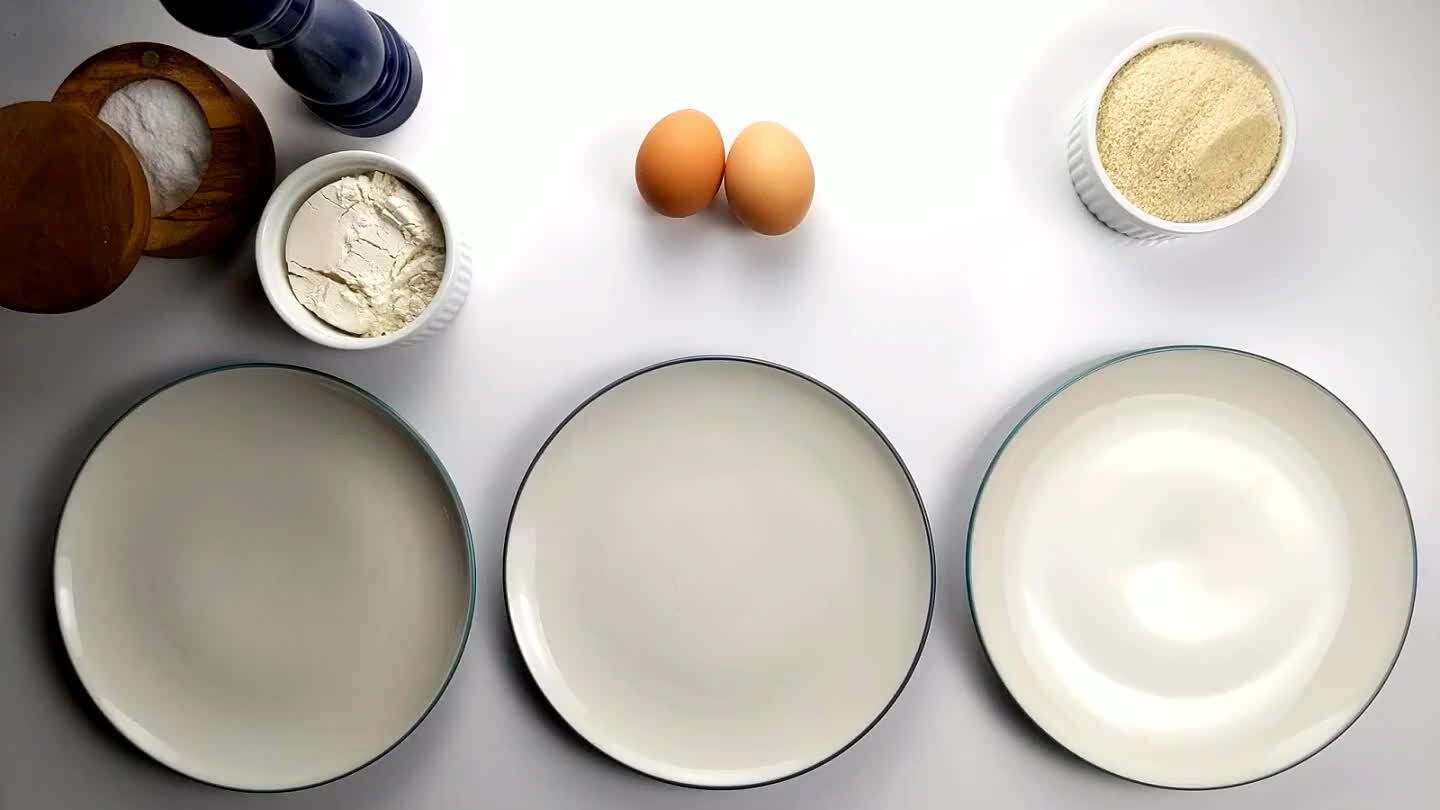 Set out 3 shallow dishes, one for each layer of coating. The pork cutlets will be dredged in flour, coated in egg, and finally coated in breadcrumbs.
Place the flour in the first dish. Season lightly with salt and pepper and mix it up.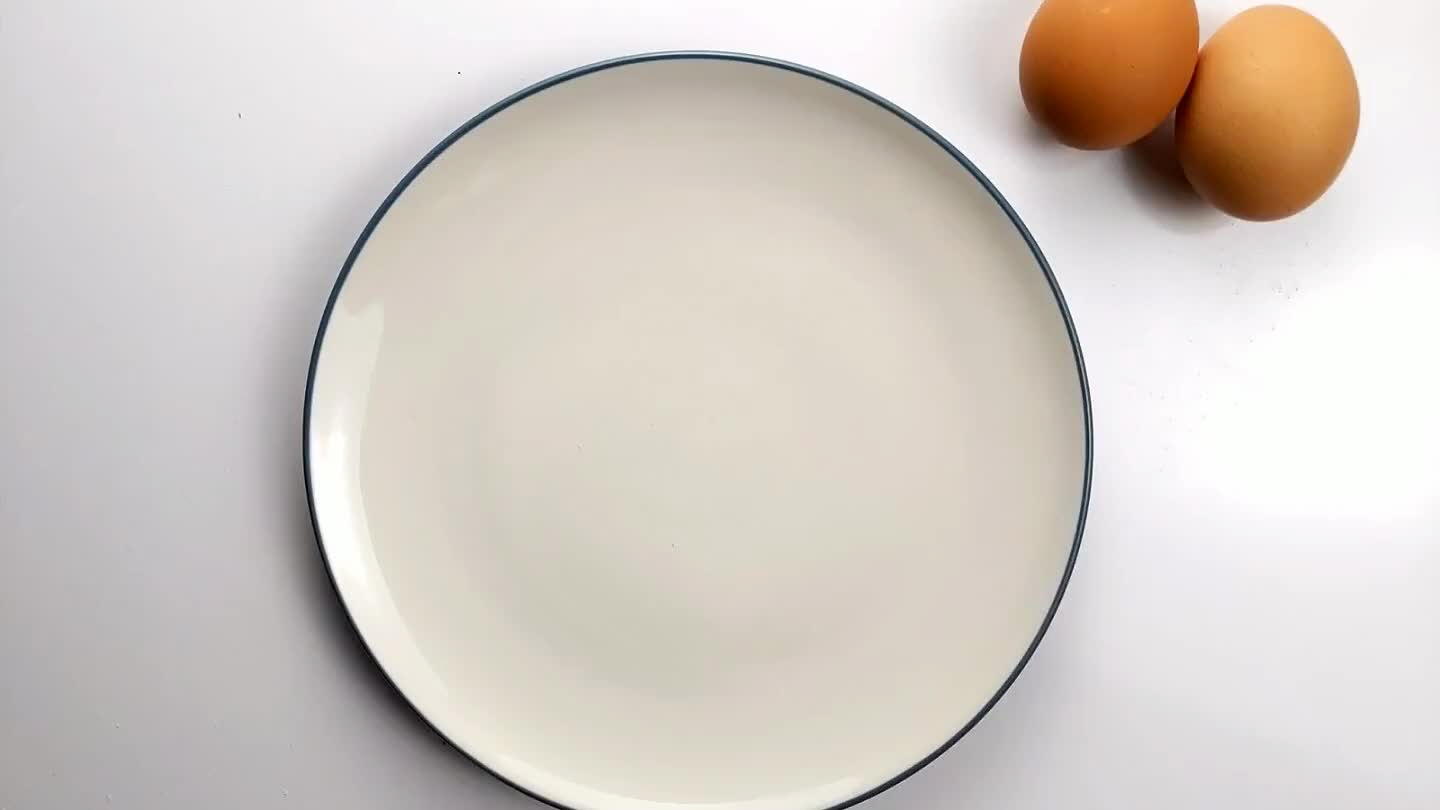 Crack the eggs into the second dish and whip them up.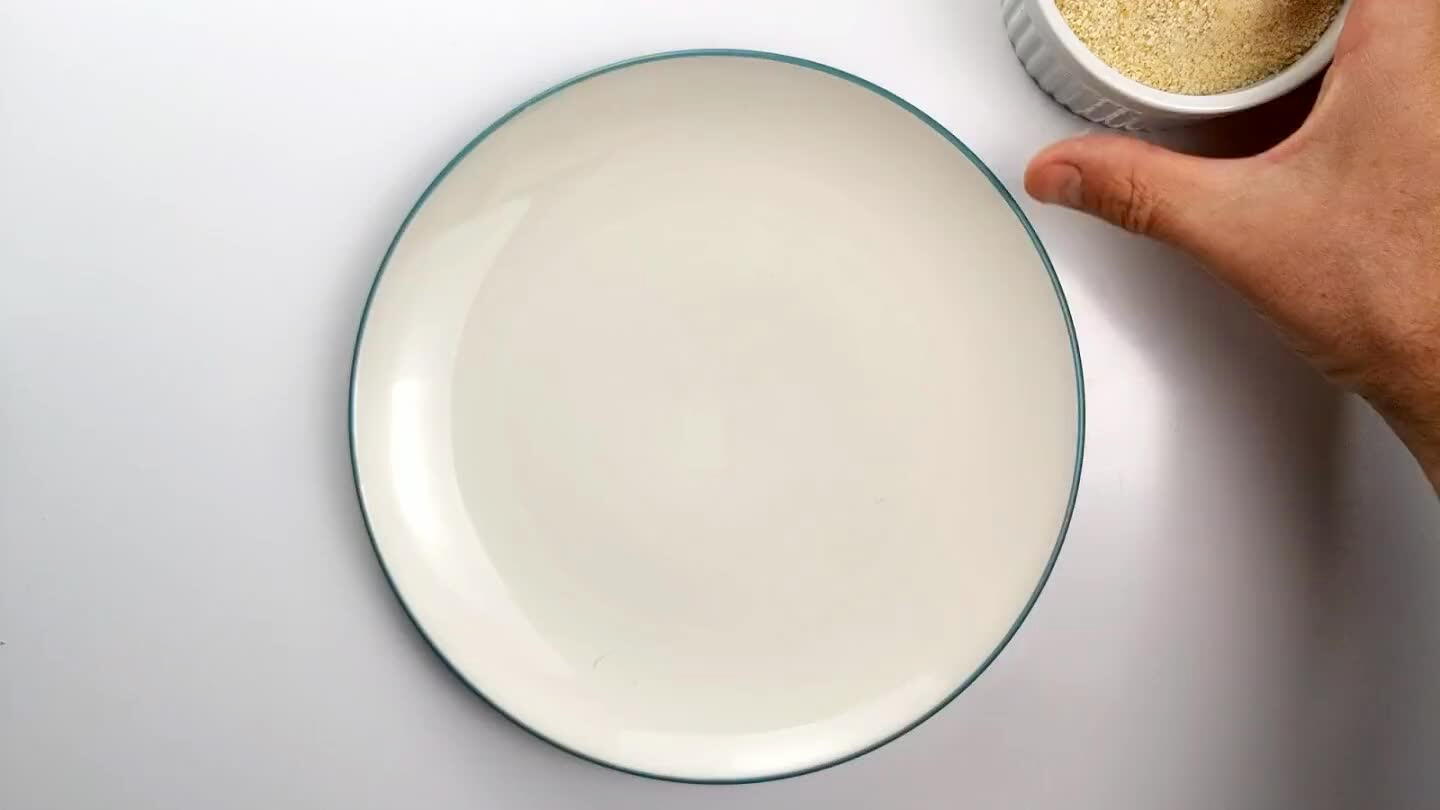 Place the breadcrumbs in the third and final dish.
Pound the pork chops out to less than 1/4" thick with a heavy meat tenderizer .
Coat the pounded cutlets thoroughly in flour.
Transfer the flour-coated cutlet into the beaten egg and coat thoroughly in egg.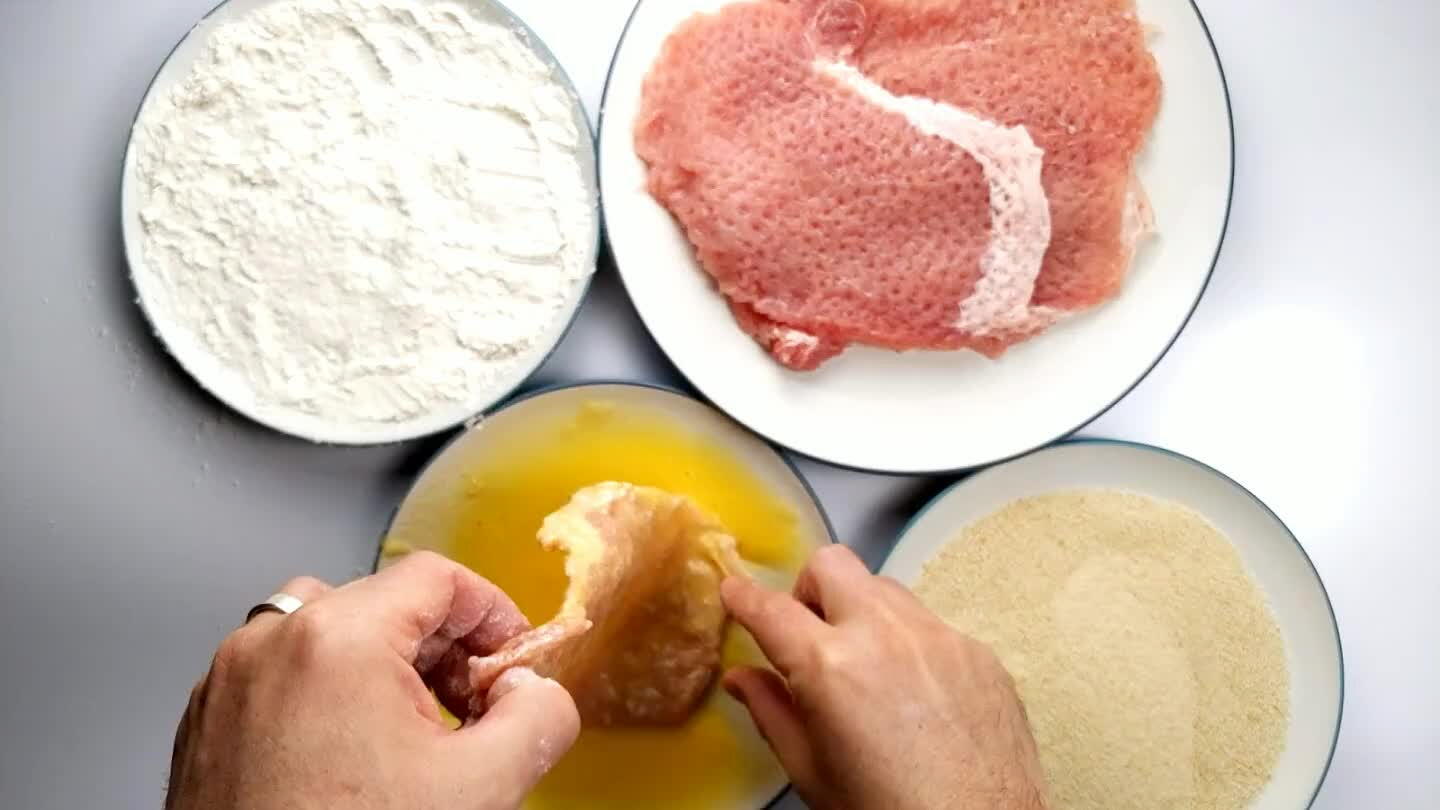 Transfer the cutlet into the bread crumbs. Press the cutlet down into the breadcrumbs fill in those empty gaps. Repeat breading process with the remaining cutlets.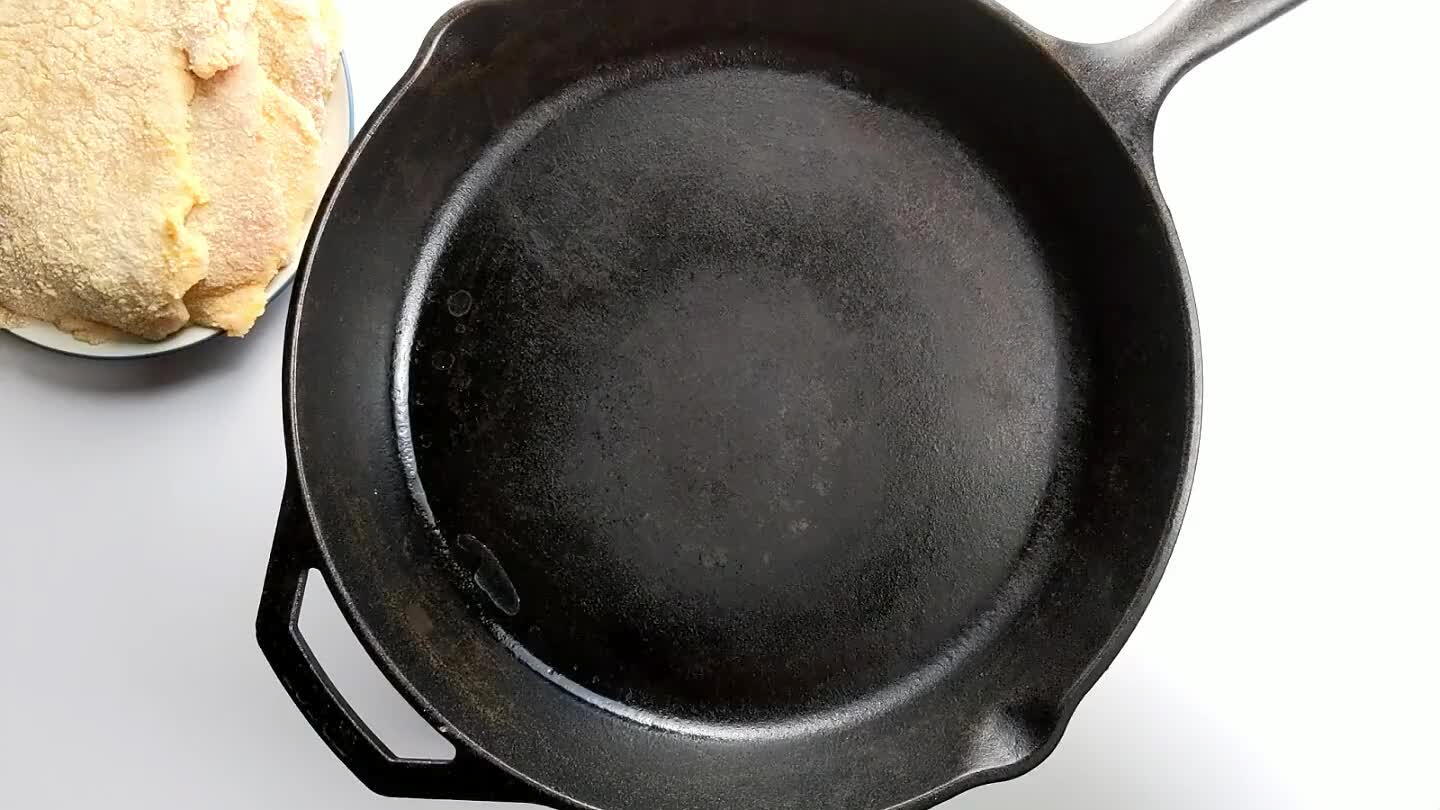 In a heavy skillet over medium-high heat, warm the oil until it is just beginning to smoke.
Place a breaded cutlet gently in the hot oil. Cook until browned on one side. If your pan does not heat evenly, you may need to rotate the cutlet half way through cooking.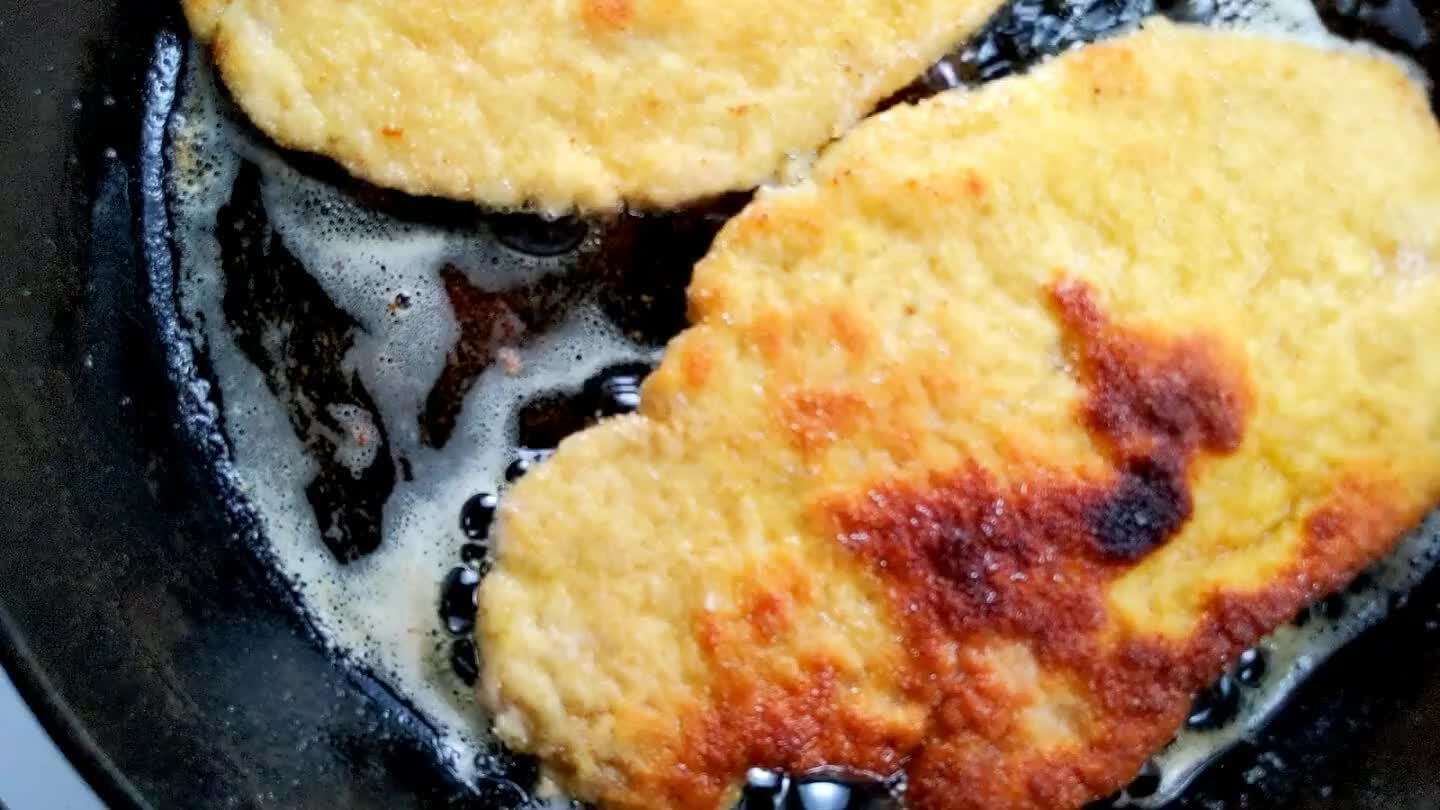 MUSHROOM GRAVY
Your mushrooms may need a rinse before cutting, so first check for any soil. Then, slice away any tough or darkened portions of the mushroom stems. Group the mushrooms into a grid, stem facing upwards. Slice first in half, then into quarters.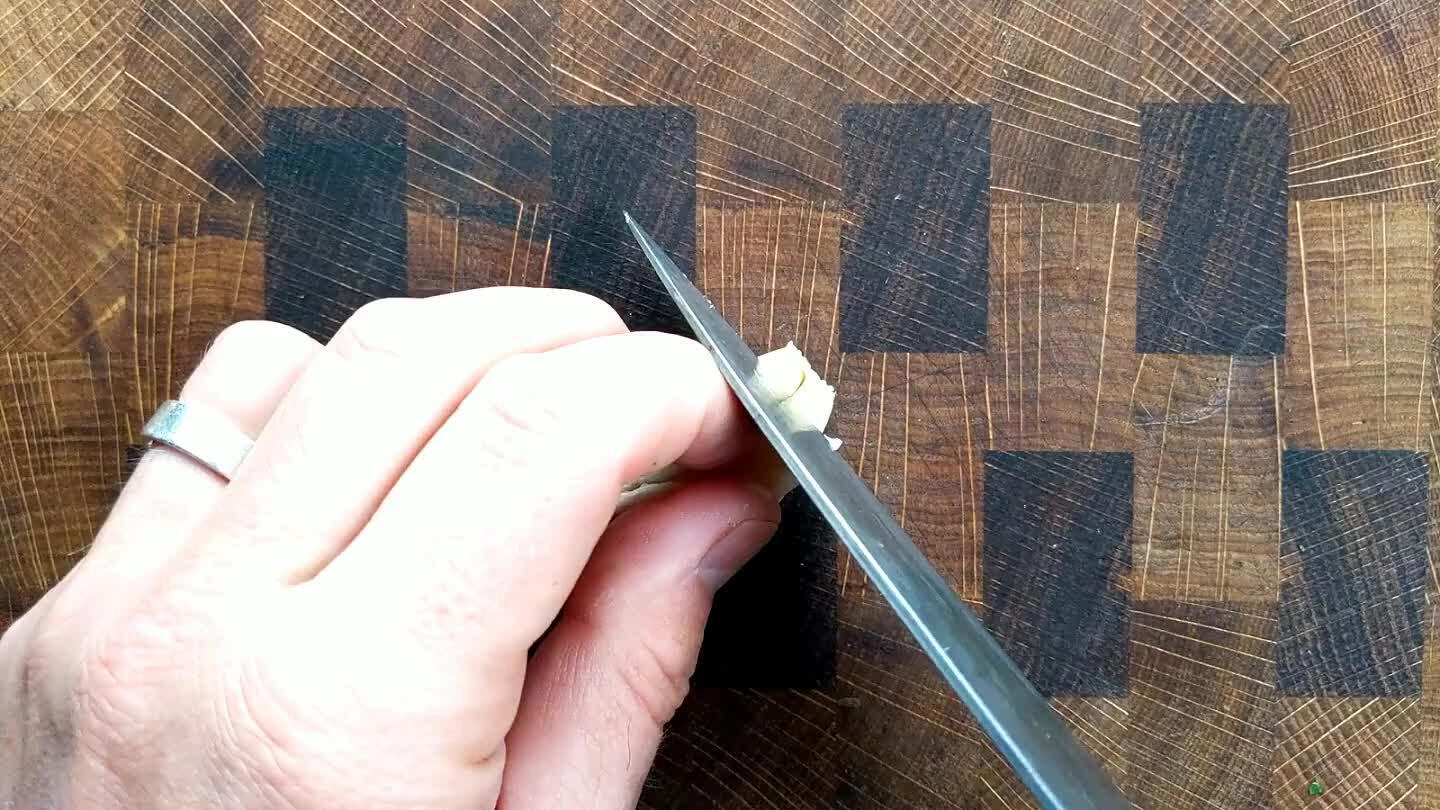 Peel the garlic cloves and chop or crush finely.
Melt butter in a large pan over medium heat.
Slide the quartered mushrooms into the melted butter. Allow them to cook, stirring frequently, for about 5 minutes.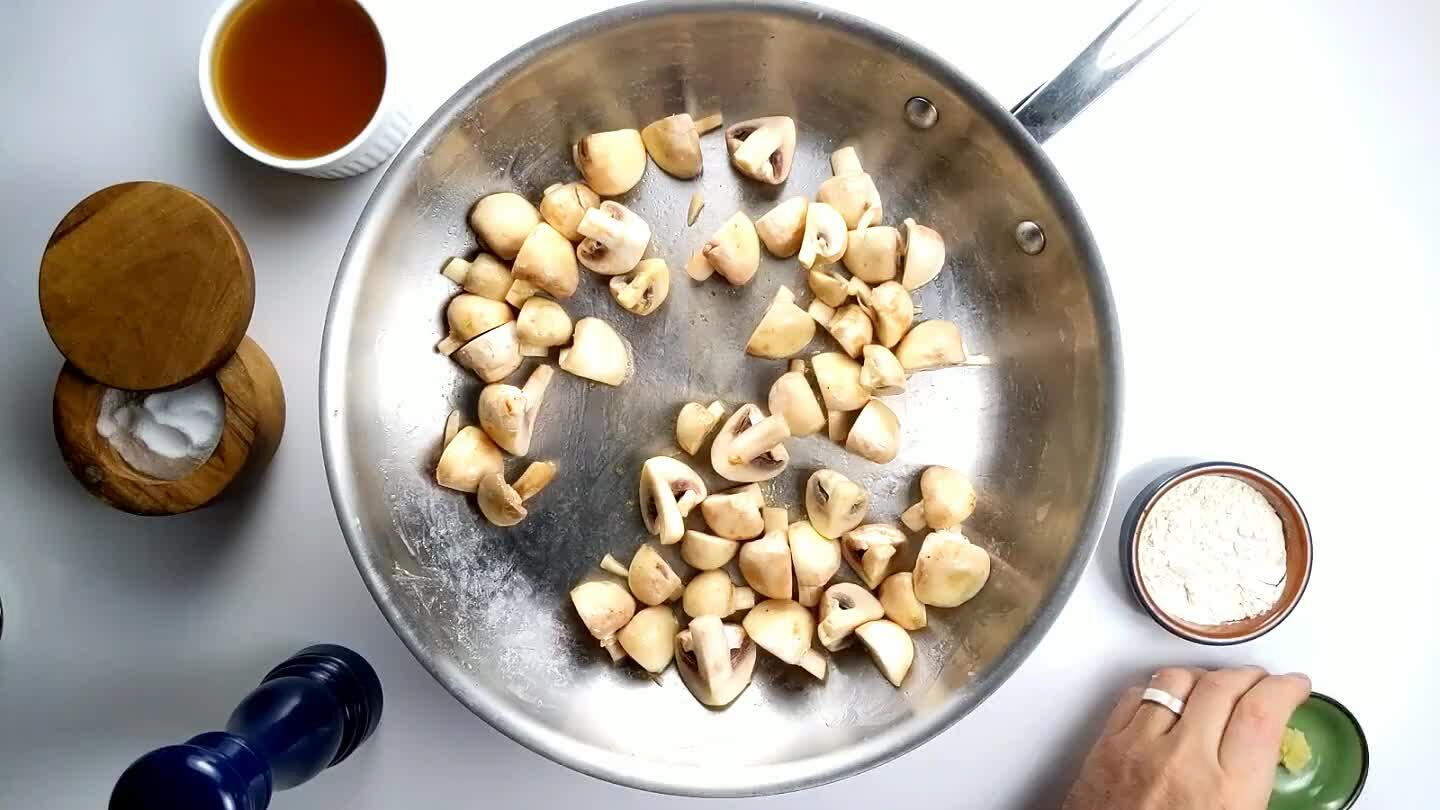 Stir in the crushed garlic.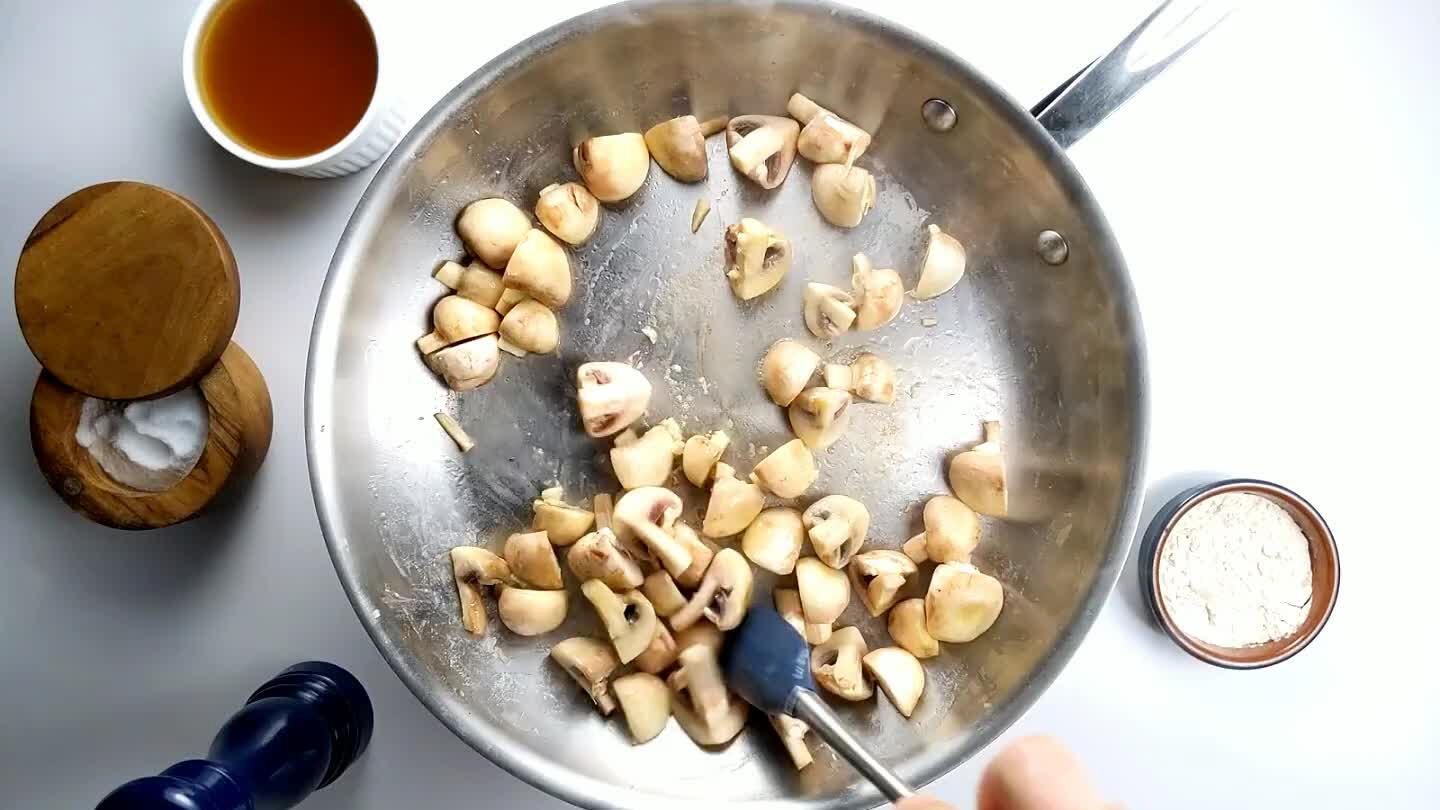 Then, stir in the flour.
Add a little crushed black pepper. Spices benefit from a little heat to get them going. Toast the flour and pepper, stirring constantly for a few minutes.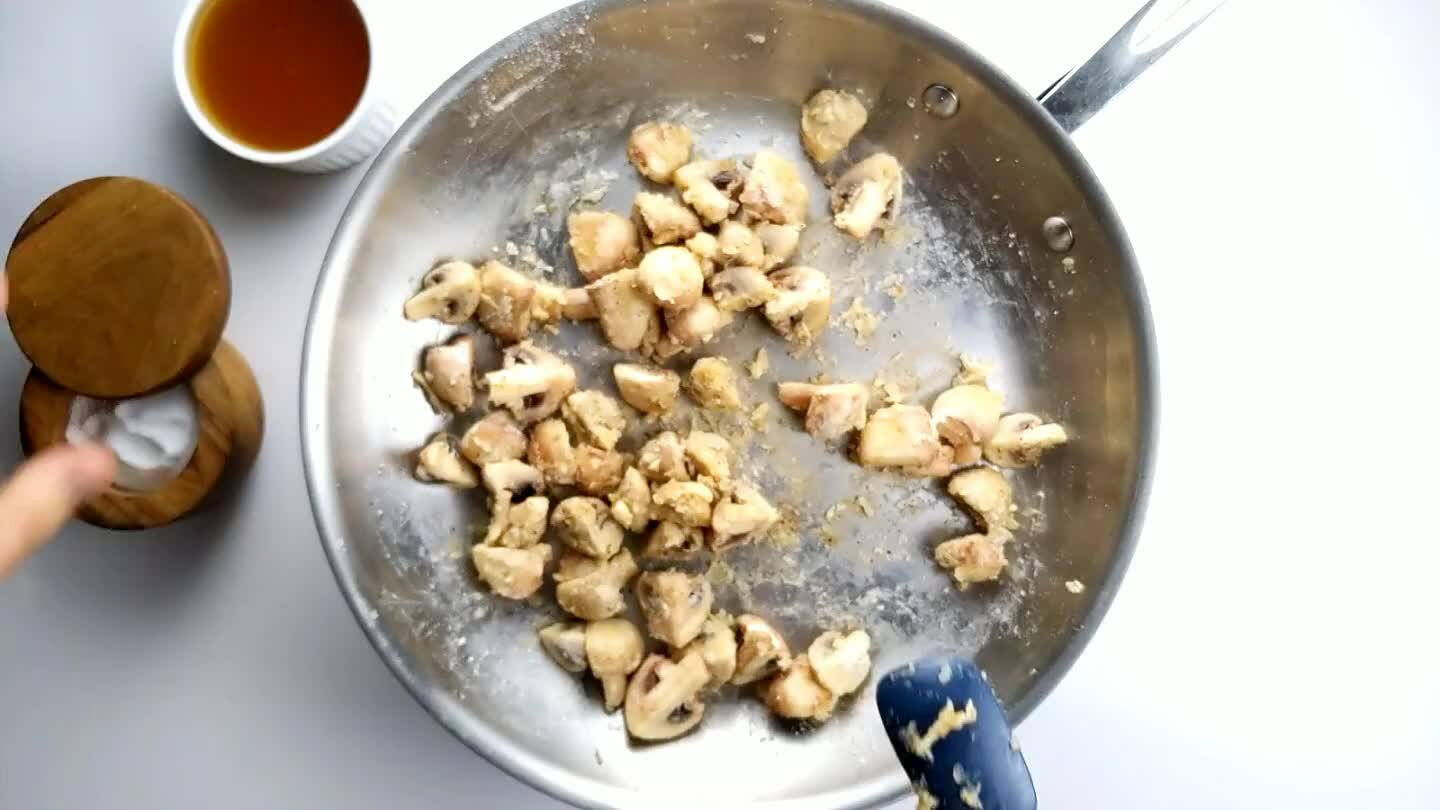 Stir in the beef broth. Stir to break up any chunks of flour. Bring the gravy to a simmer.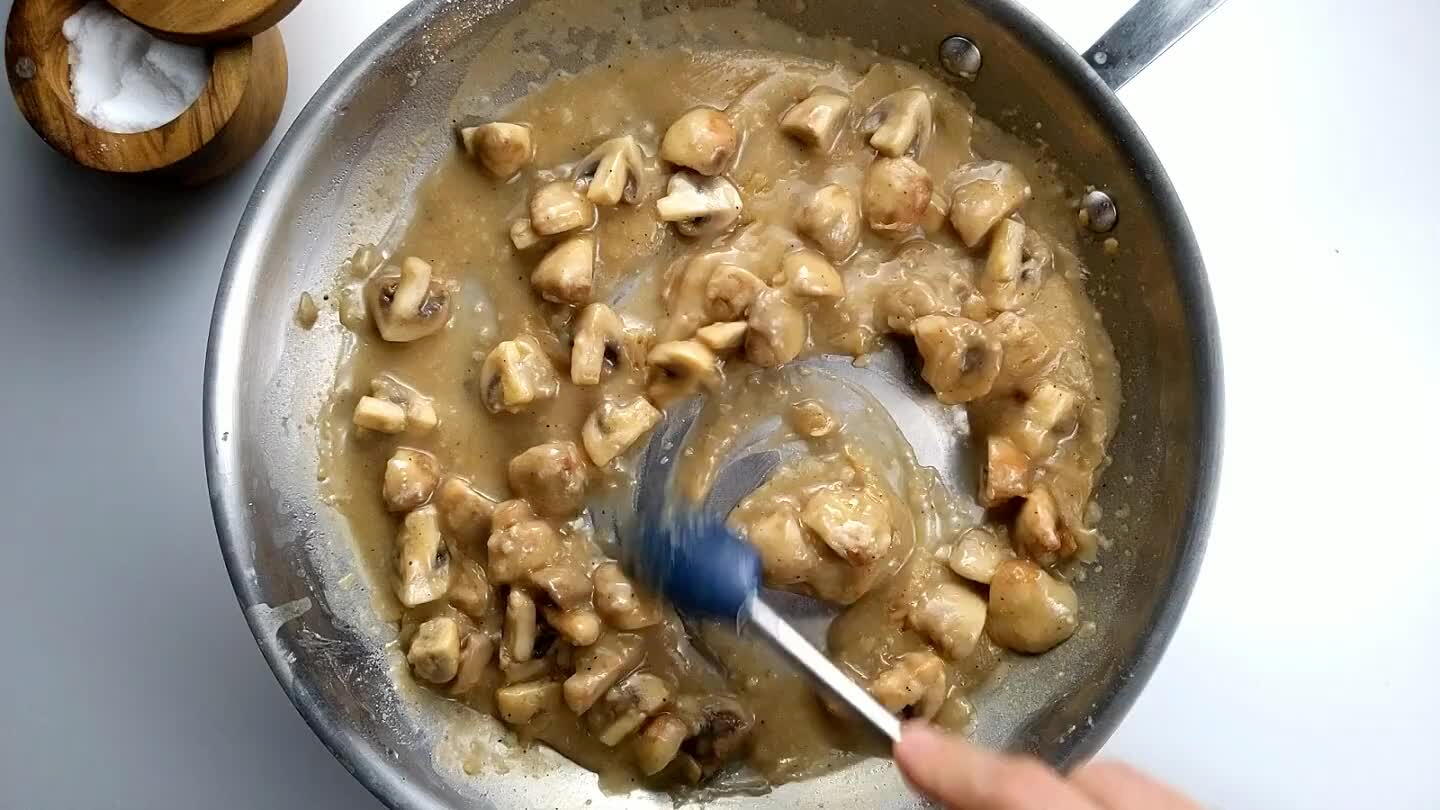 Simmer, stirring frequently, until the gravy reaches your desired consistency. Keep in mind that it will continue to thicken as it cools. When you like the thickness, adjust the seasoning with a little salt and pepper.
Comments