Keto Beef Patties with Mushrooms and Gravy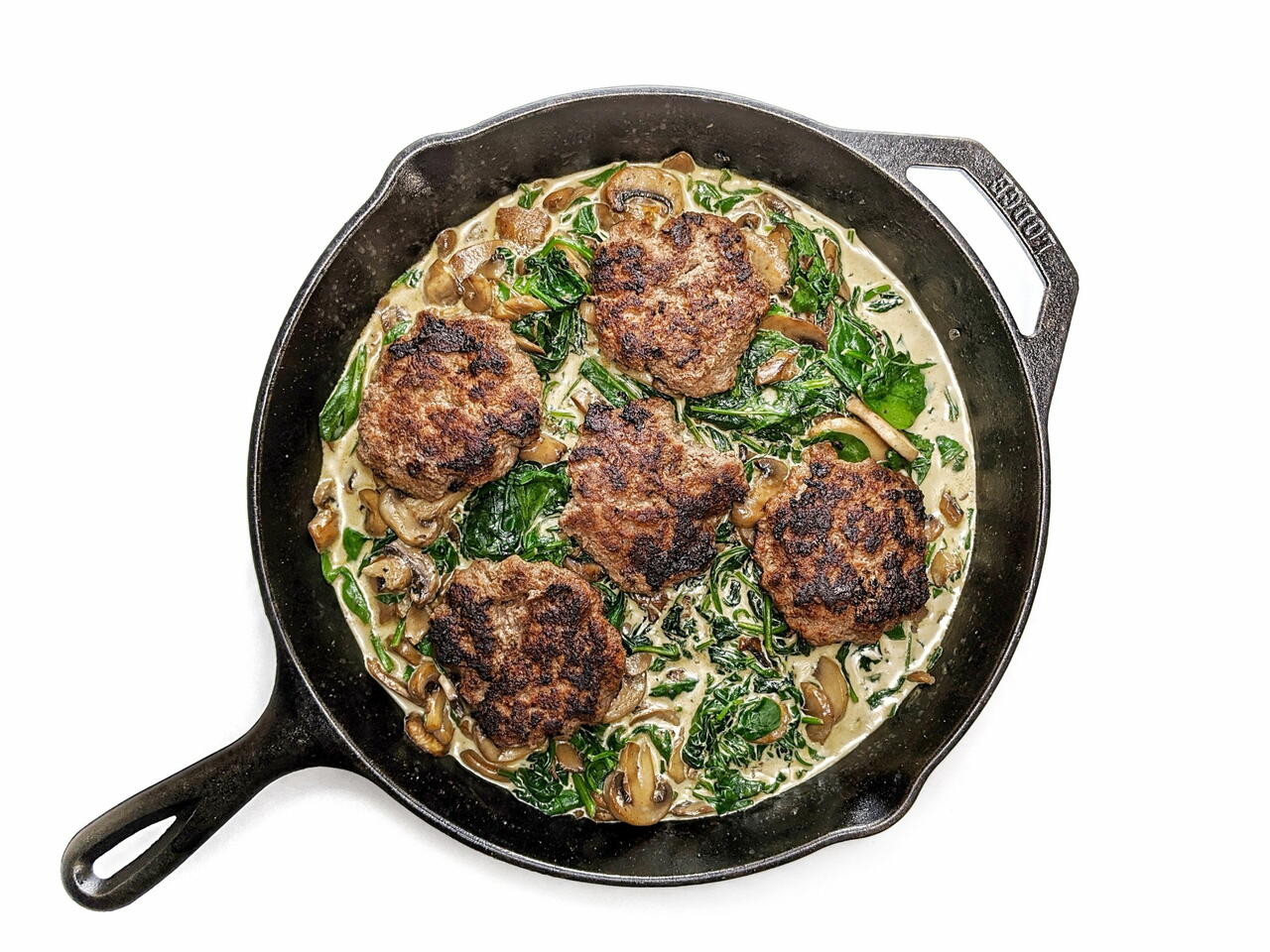 What you will need
1 Egg
1 Tbsp Tomato Paste
Salt
Black Pepper
1 lb Ground Beef
1 lb Mushrooms
1 lb Spinach
1/2 cup Heavy Cream
(Nutritional facts 135 calories, 9.07 g fat, 3.95 g carbohydrates, 10.25 g protein, 106 mg cholesterol, 338 mg sodium)
How to cook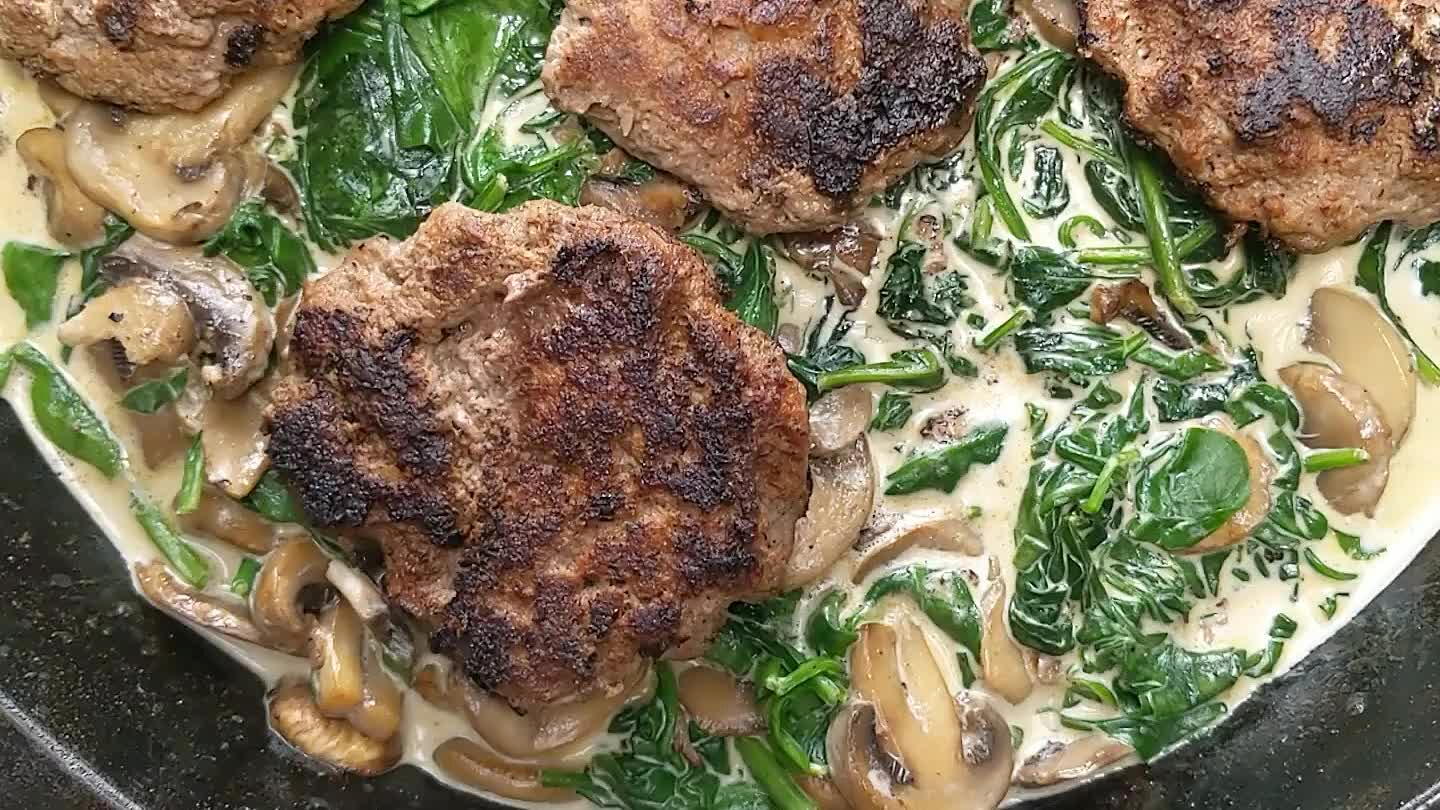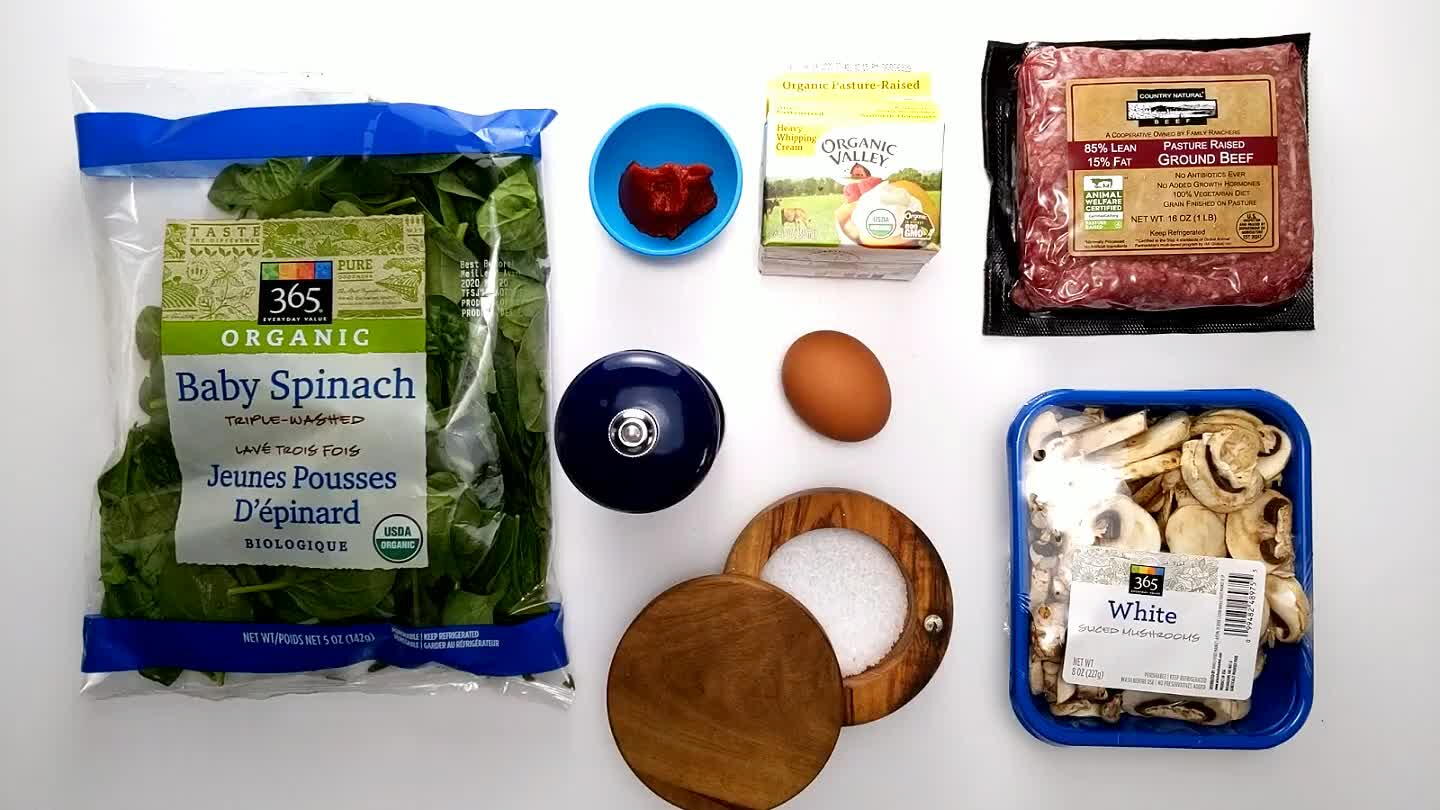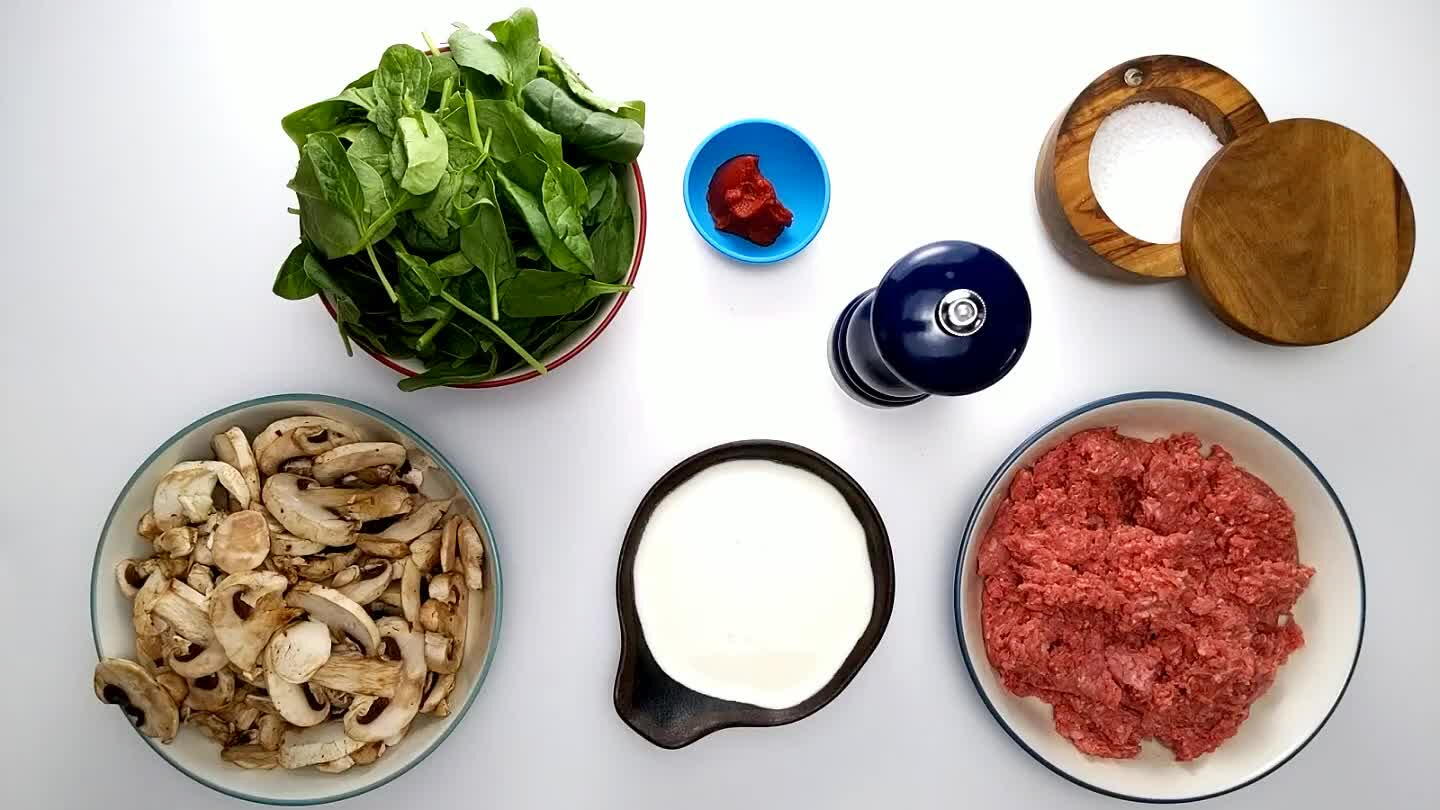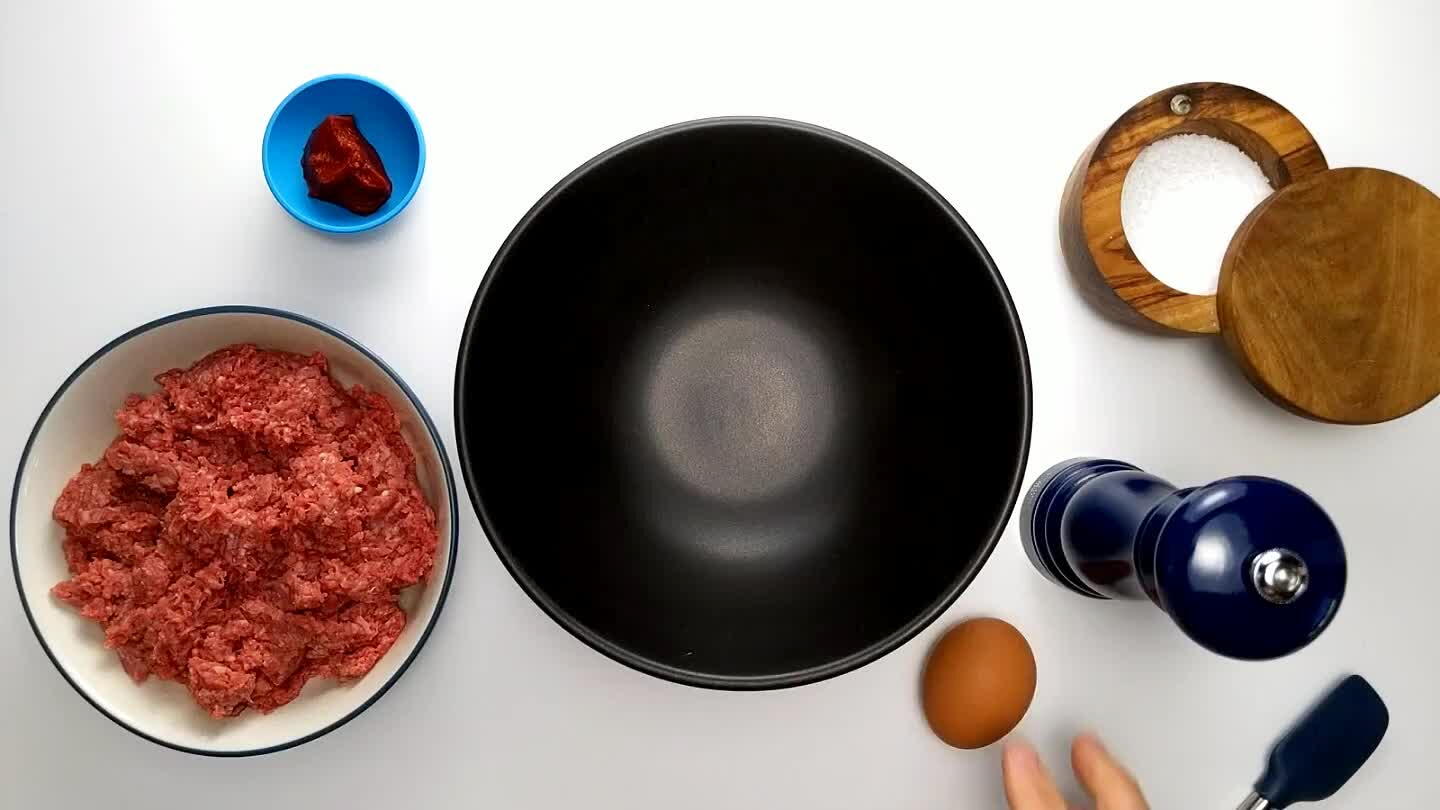 Crack the egg into a bowl.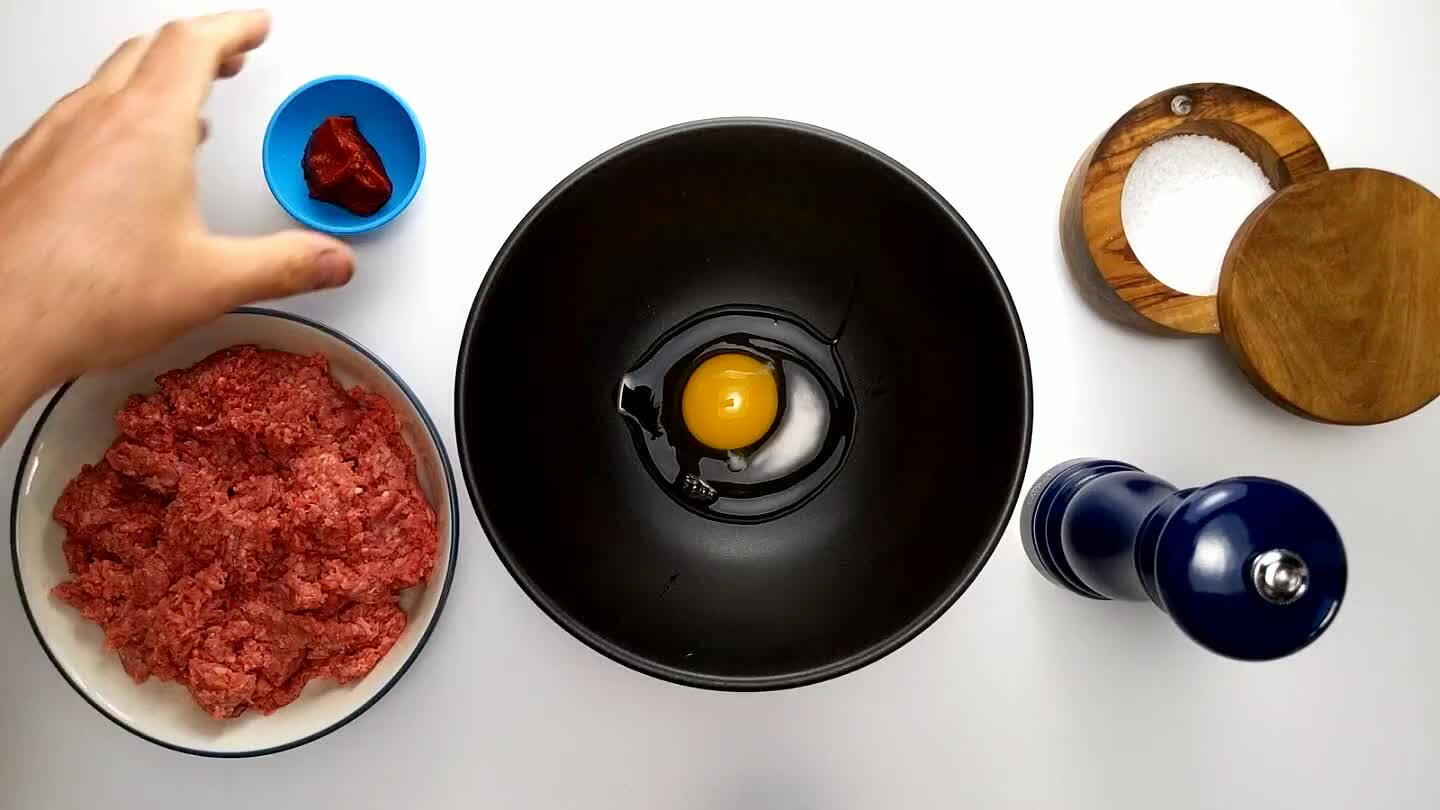 Fold in the tomato paste.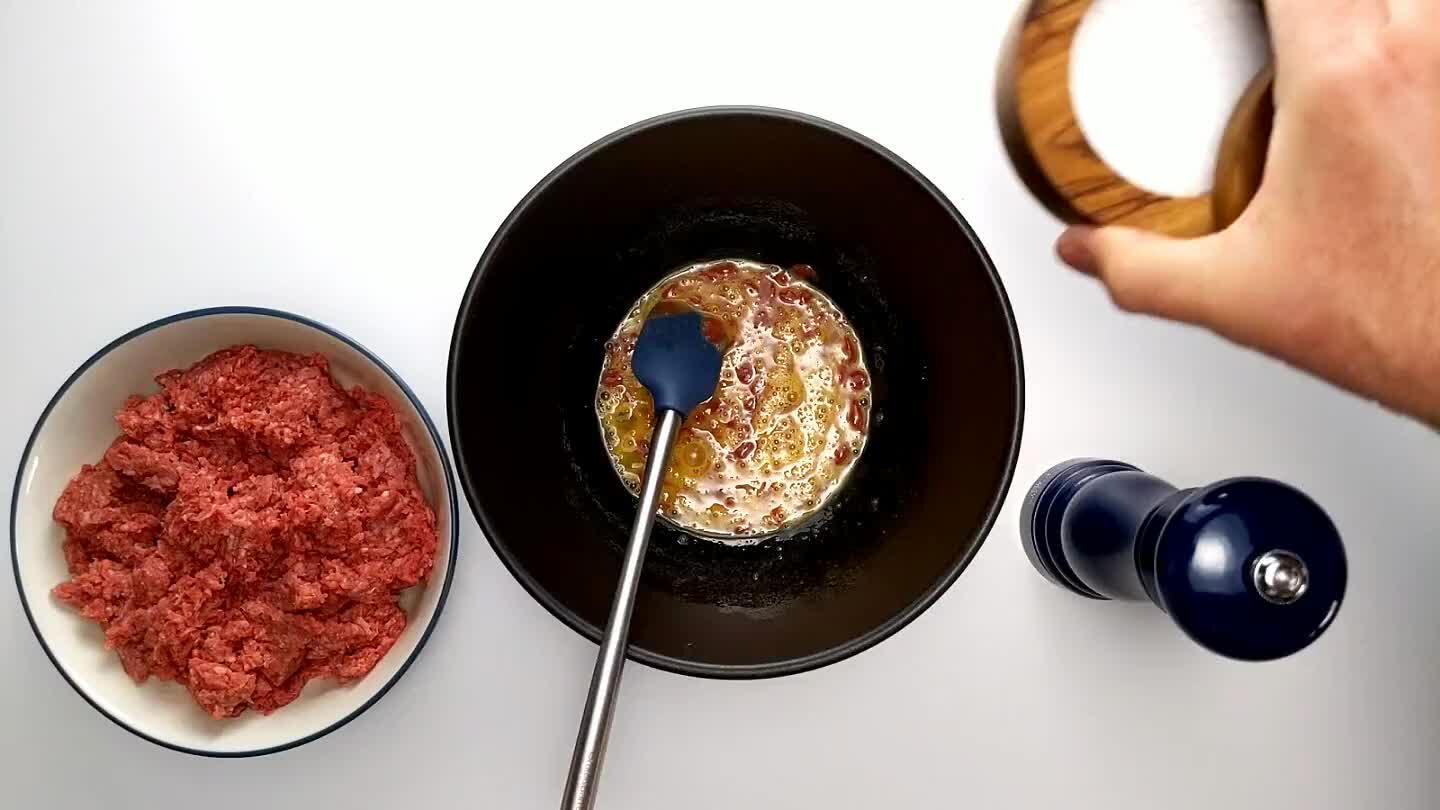 Add a pinch of salt and some fresh black pepper.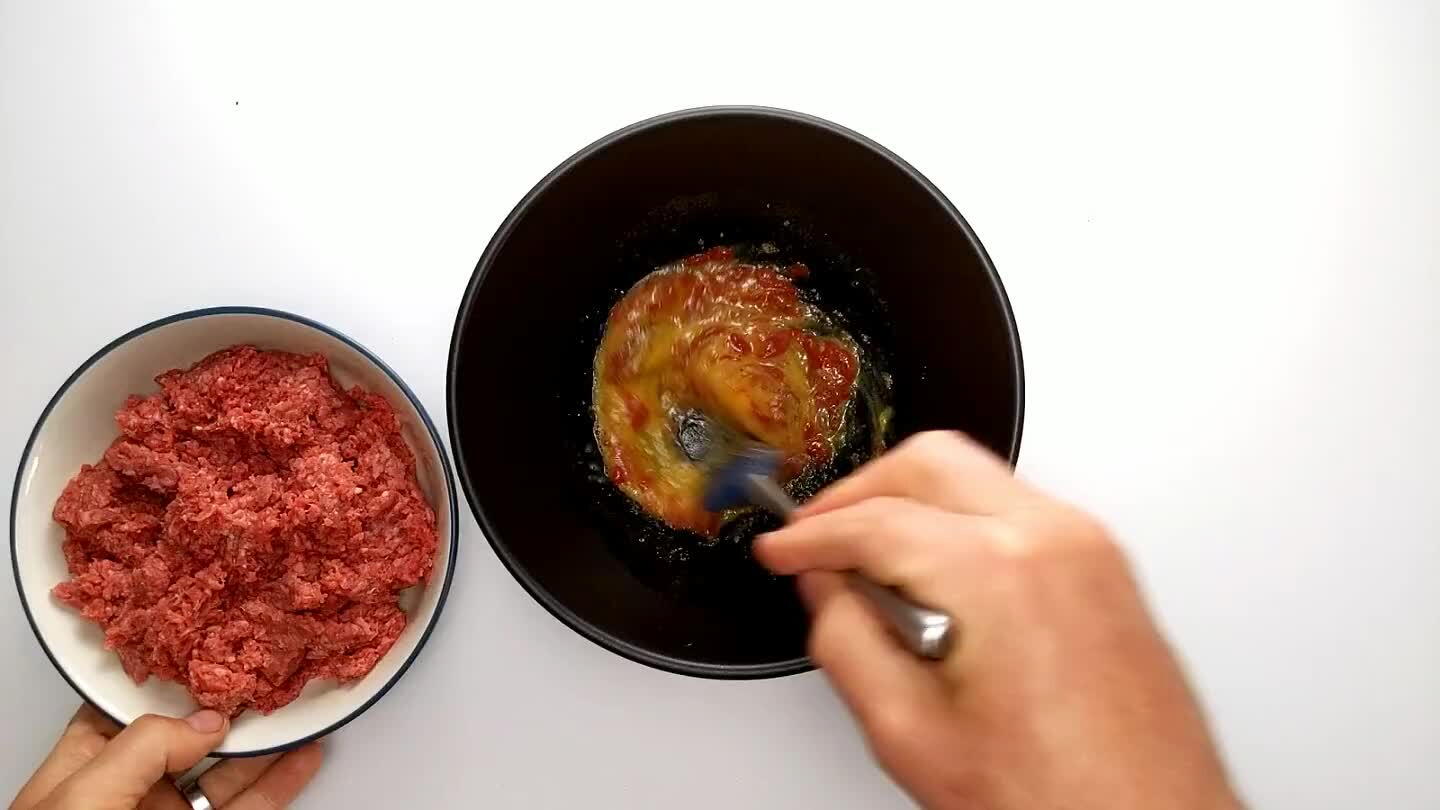 Add the ground beef.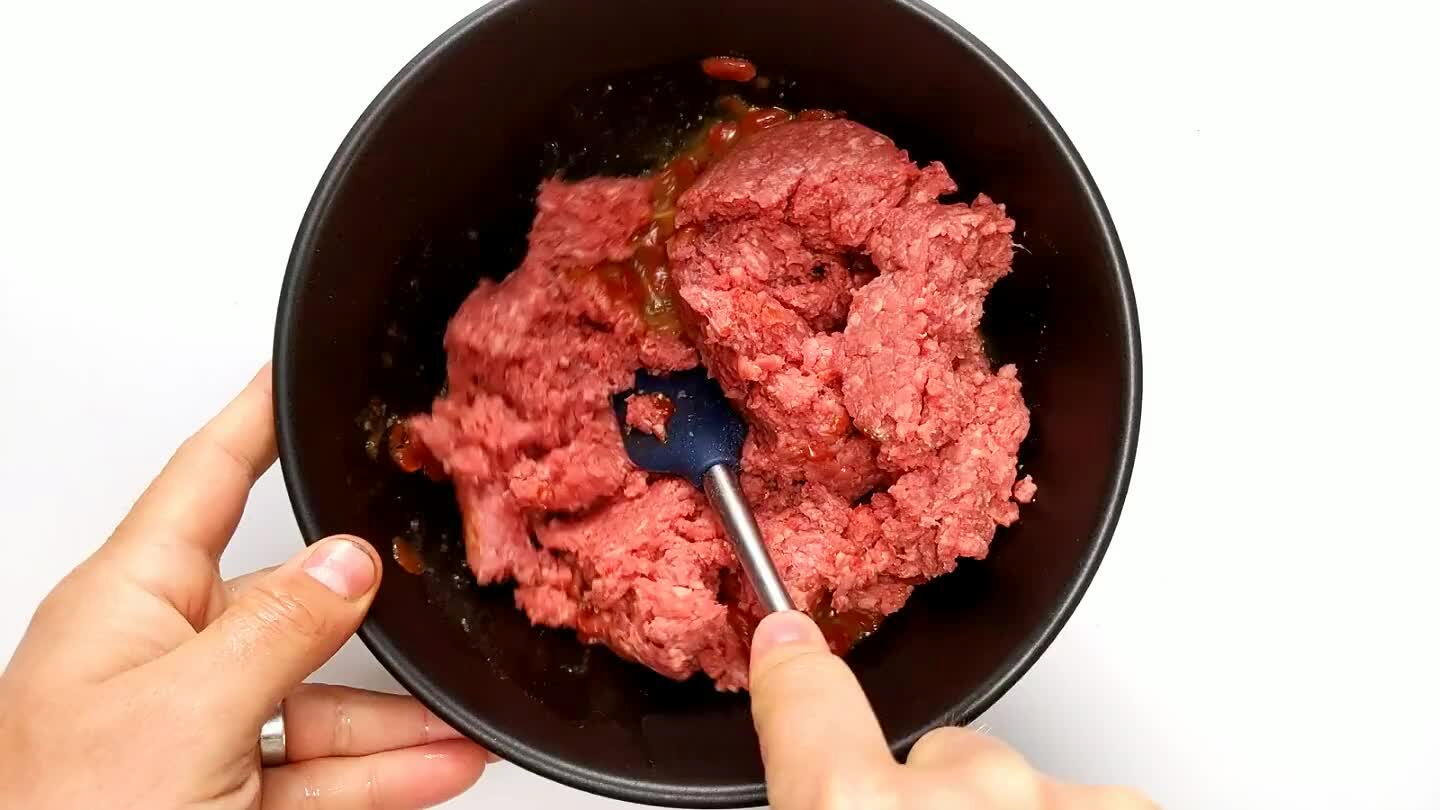 Mix the ground beef gently. If you overmix, you'll ruin the texture.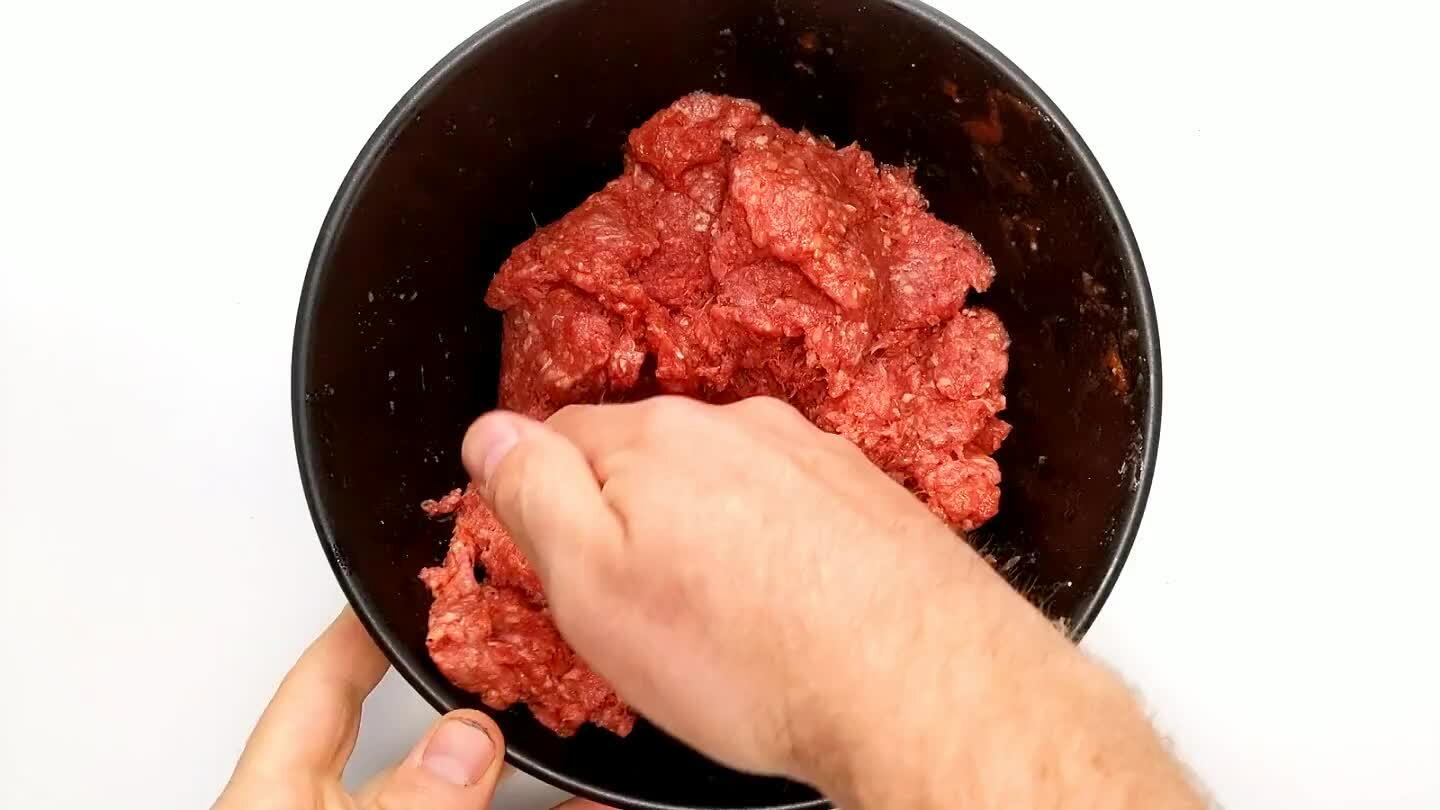 Gently and quickly form some rustic patties. Seriously, please be gentle. For some reason, we're all taught from a young age to work the hell out of beef patties. This melts the fat and ruins the texture.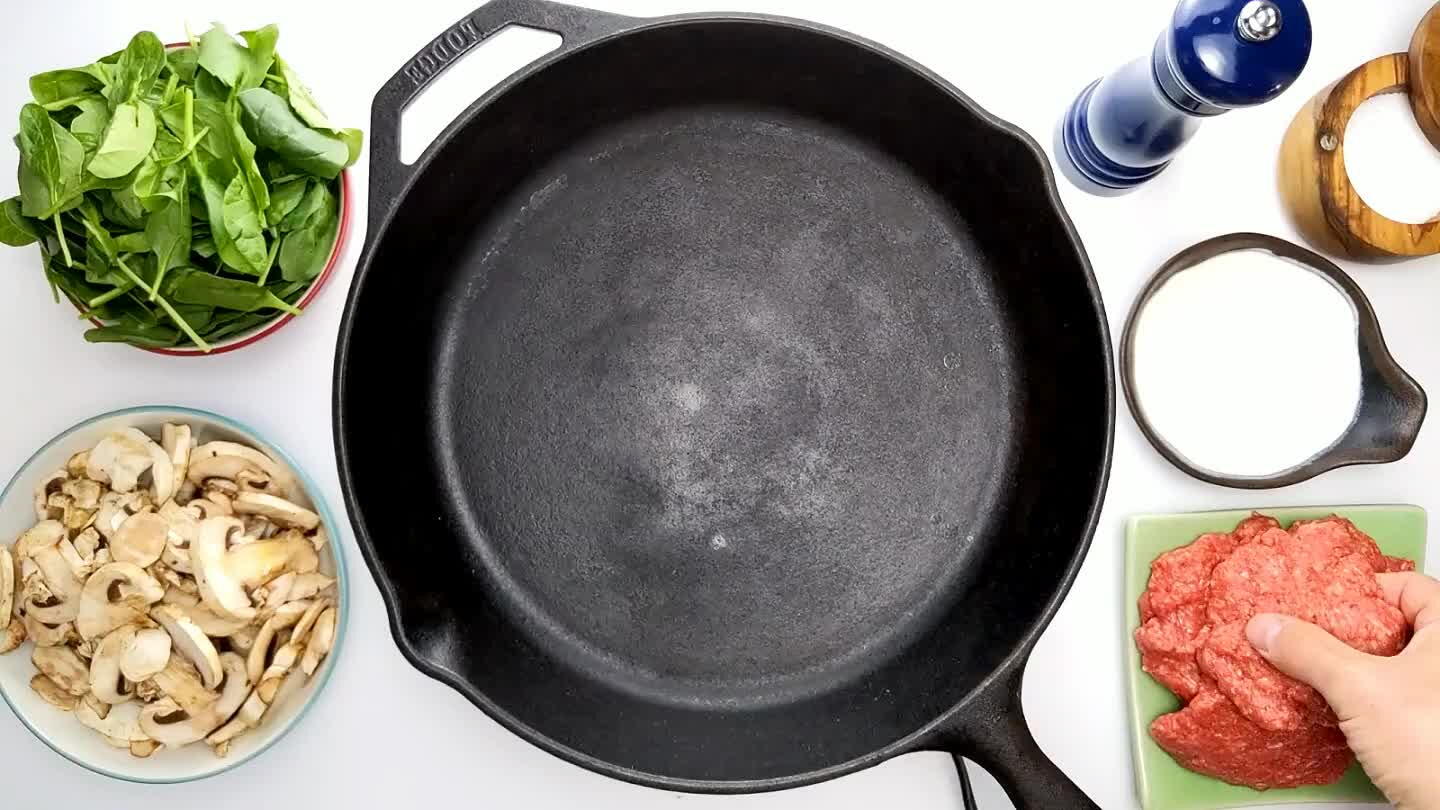 Heat a heavy skillet until nearly smoking. Add the patties and sear on both sides. You shouldn't need any fat here as the meat should yield plenty as it cooks. Patties are done when they have a good, dark crust on both sides. Transfer them to a side dish while you make the sauce.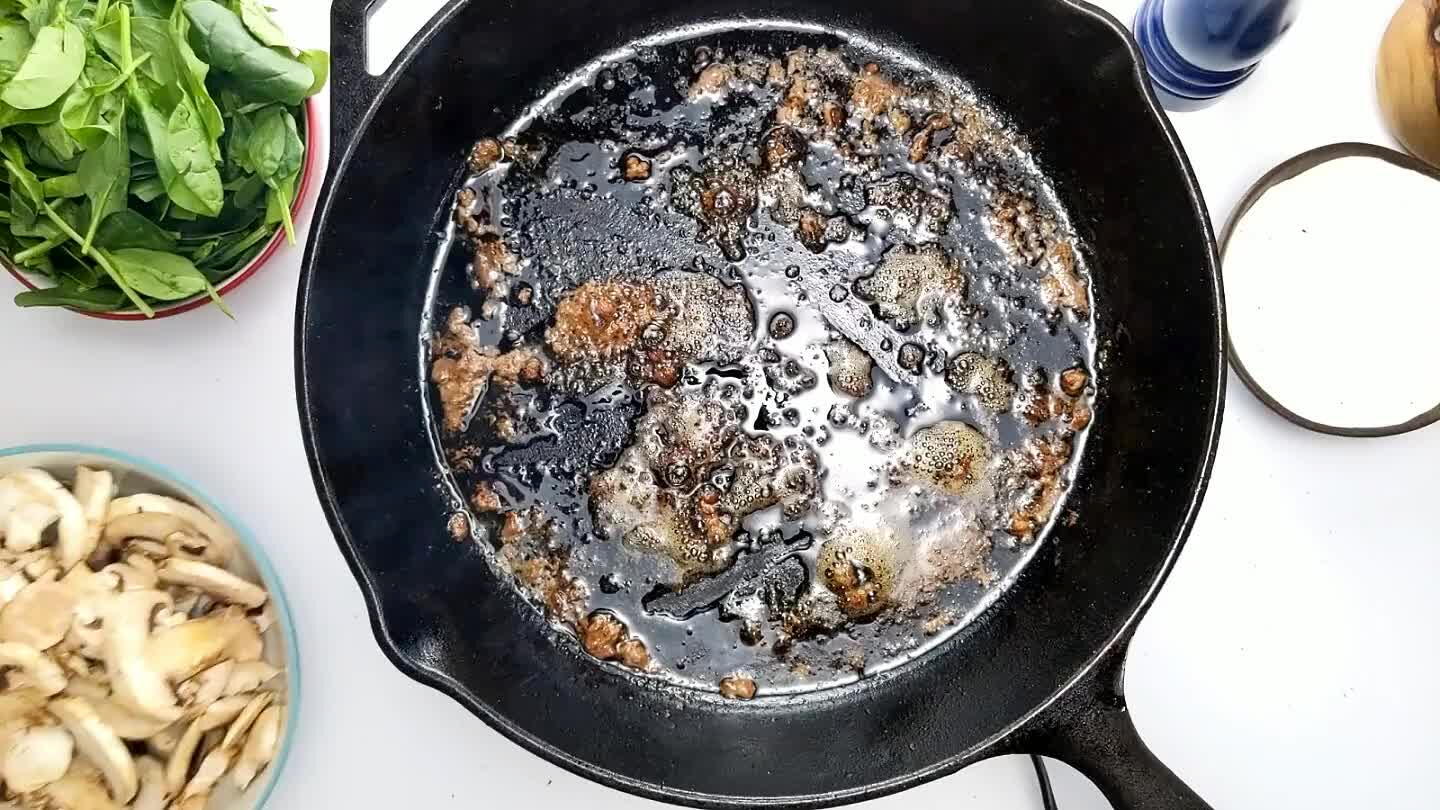 Add the mushrooms directly to the pan. Cook them briefly in the fat rendered from the cooking beef. Scrape the pan to release the fond into the juice from the cooking mushrooms.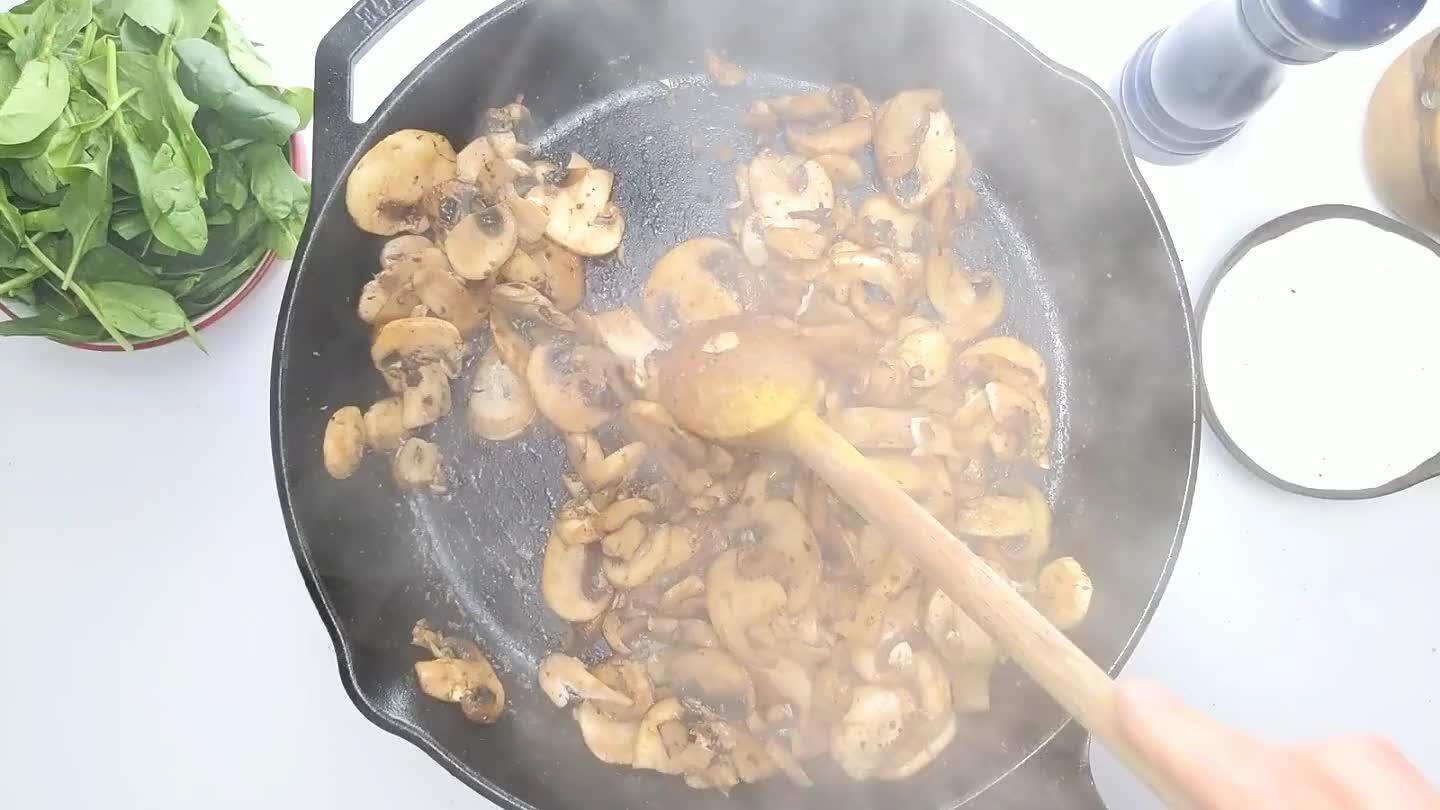 Add the spinach. It should wilt quickly into the mushrooms.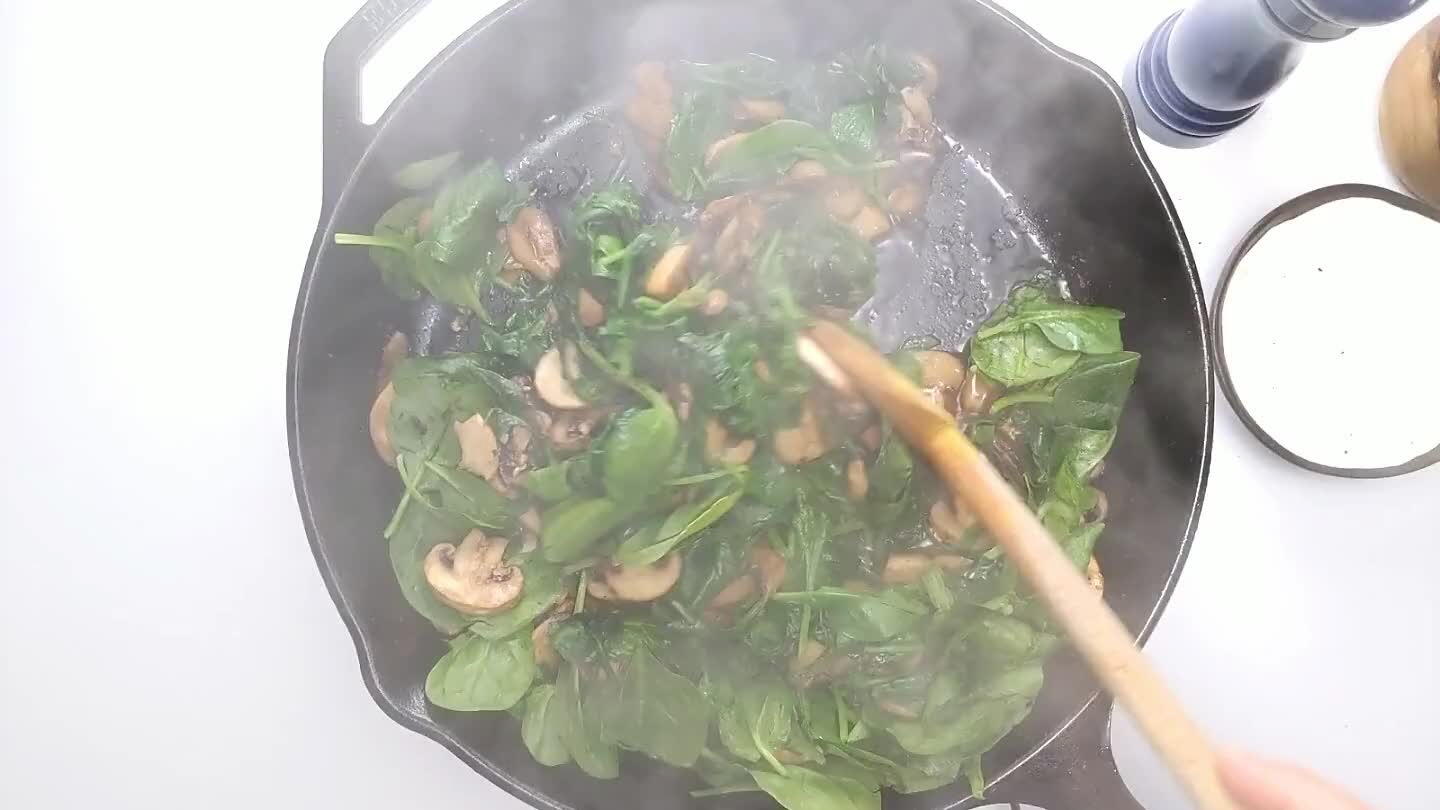 Add some cream and a little salt and pepper to taste.