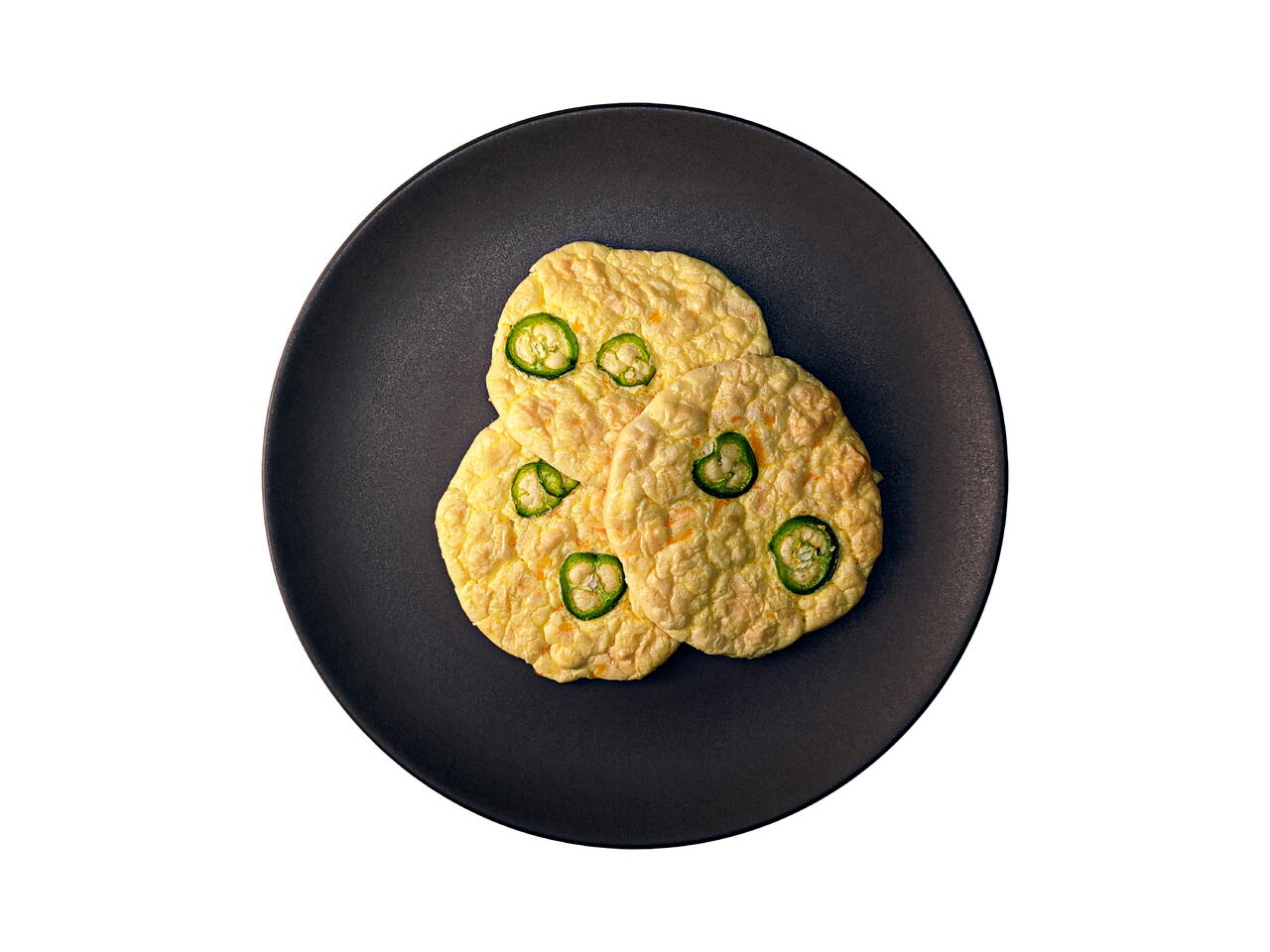 Recipe video made by Ryan
Published on 07/22/2020, viewed by 722 , 0 Comments
6 portions
25m
This is something like a flatbread, and if you're really missing those carb sides with dinner, this is a great keto option. I enjoyed these, and I would definitely make them again. My wife, on the other hand, thought the texture was a little weird.
What you will need
1 Jalapeño
6 Eggs
1 tsp Garlic Powder
1 tsp Salt
1/2 cup Shredded Cheddar
8 oz. Cream Cheese
(Nutritional facts 511 calories, 44.5 g fat, 8.64 g carbohydrates, 19.83 g protein, 1175 mg cholesterol, 639 mg sodium)
How to cook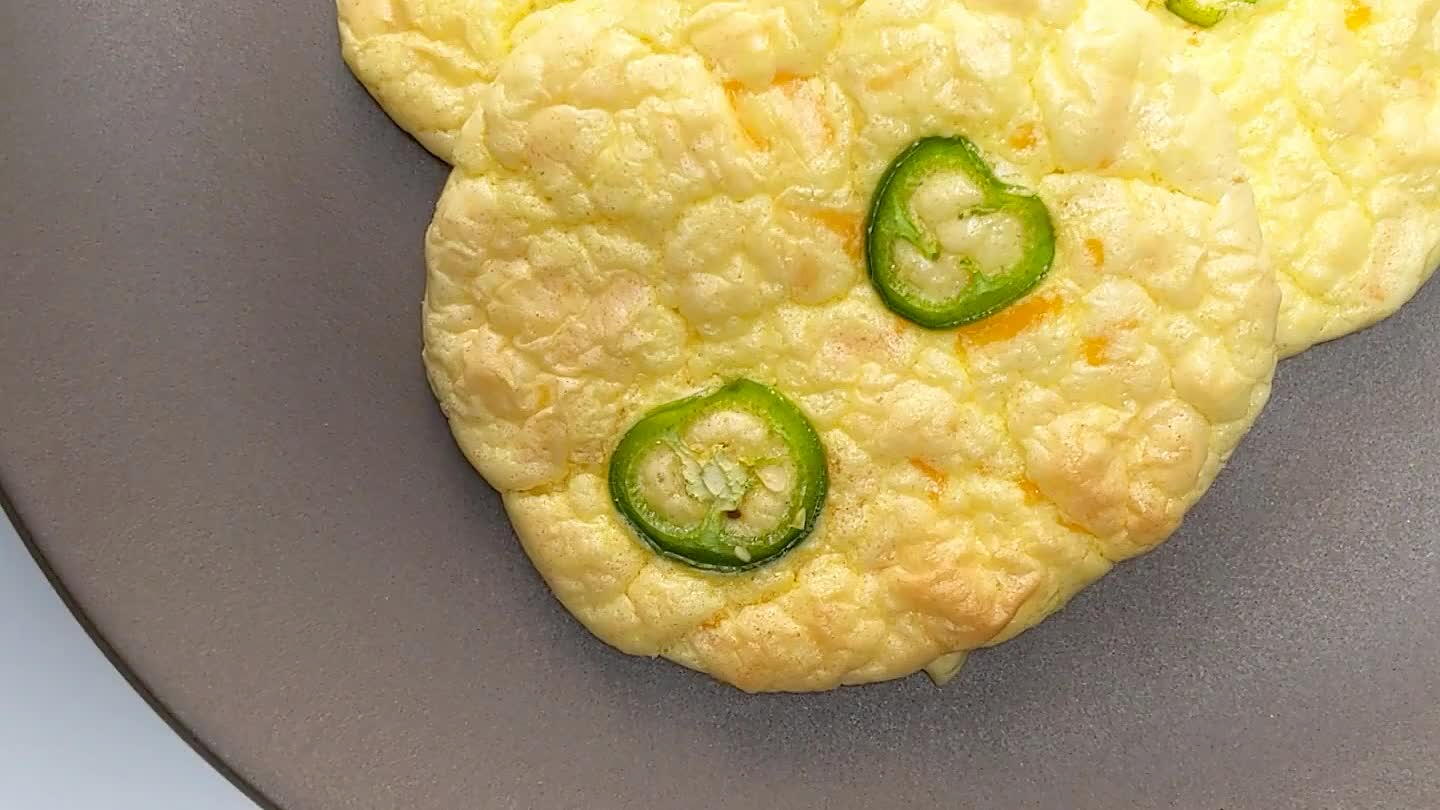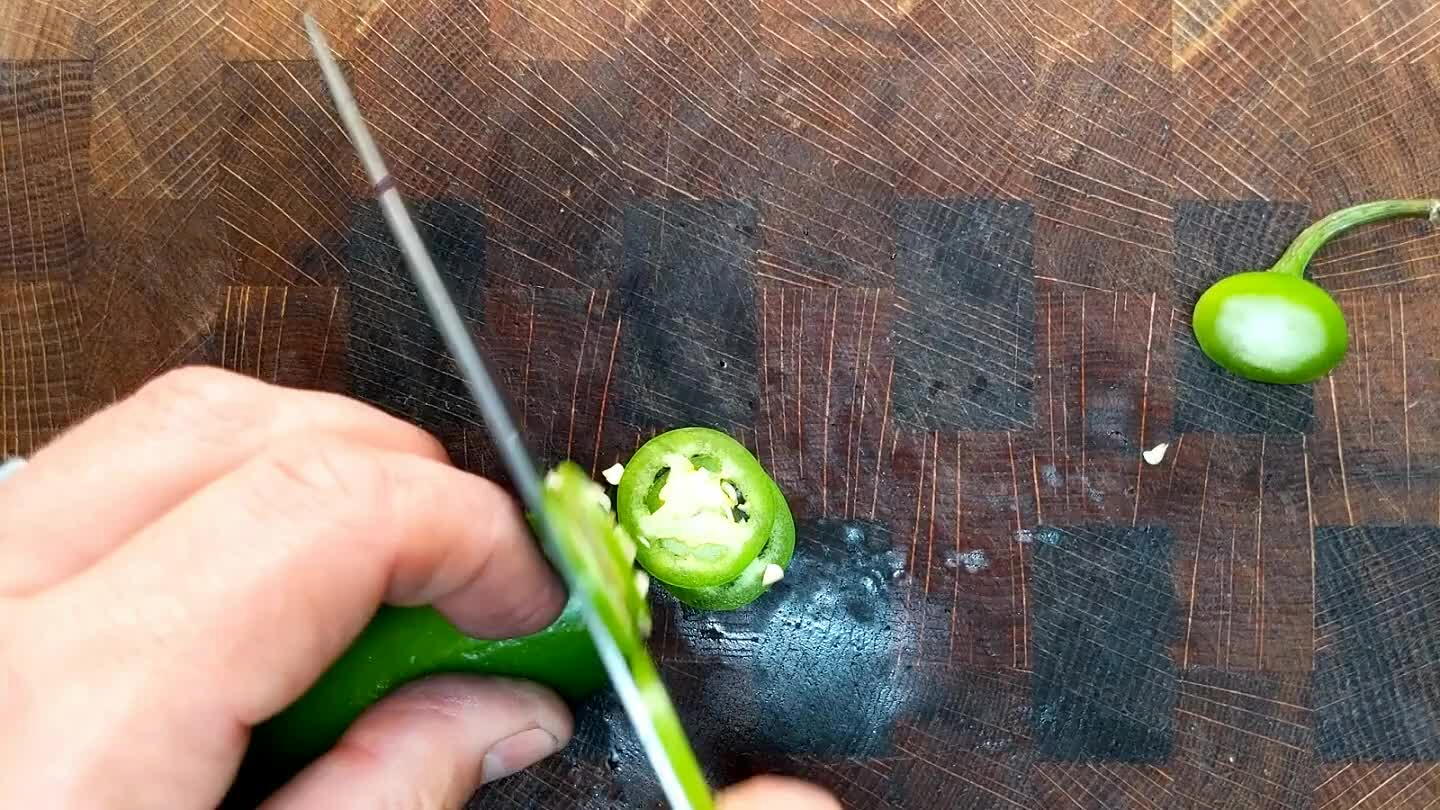 Slice Jalapeño into thin rounds.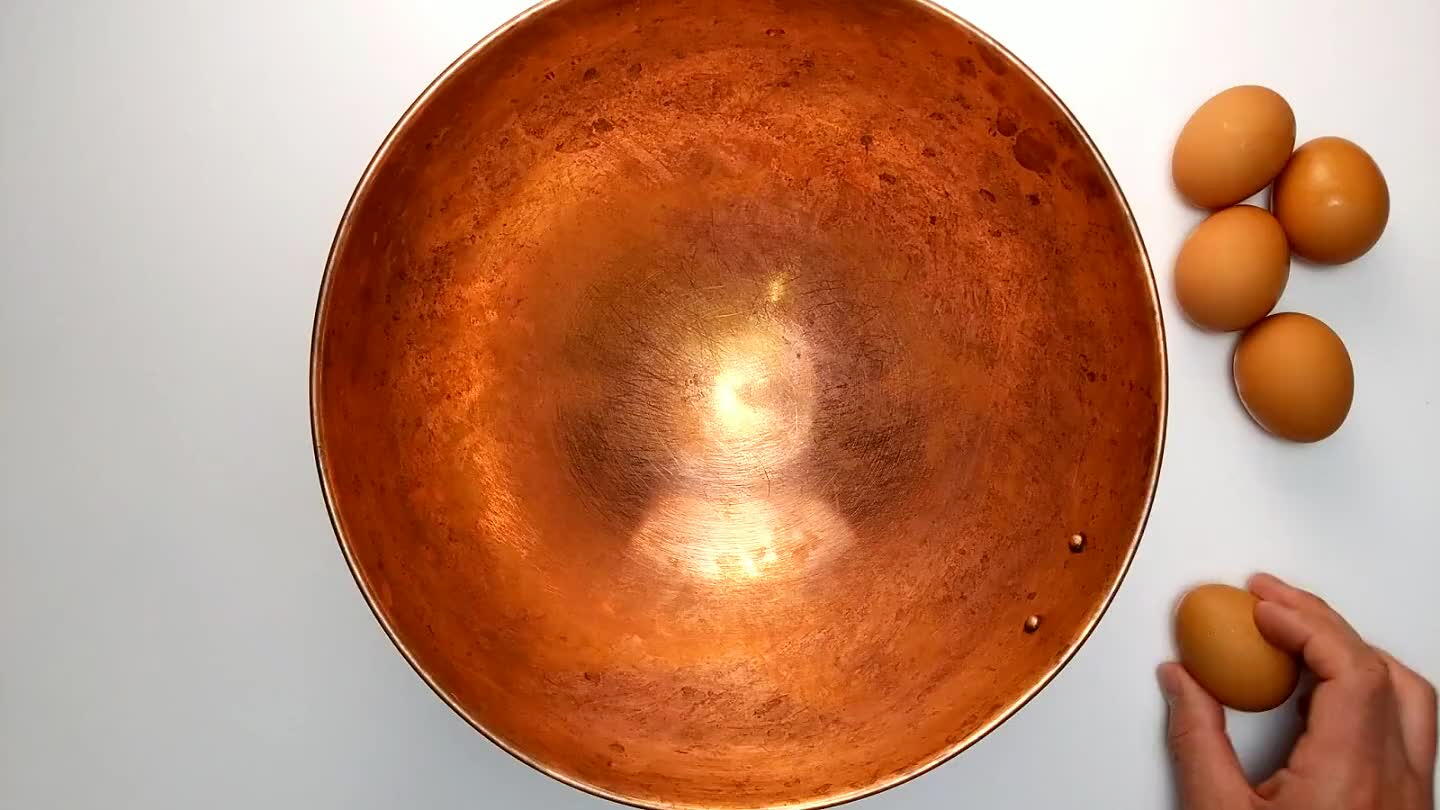 Crack all of the eggs into a bowl. Be very gentle. If you break one of the egg yolks, you're going to have to make scrambled eggs with this batch and start over. If you're low on eggs, I recommend doing this one egg at a time.
Remove the yolks from the bowl. I find the best way to do this, by far, is by hand. The old technique of passing it back and forth between shells is much more likely to break the yolk. Pick up a yolk and slide it around in your hands to slough off as much of the white as possible. Again, don't let any yolk get into the whites or they won't foam properly.
Beat the egg yolks briefly, just until they begin to lighten in color.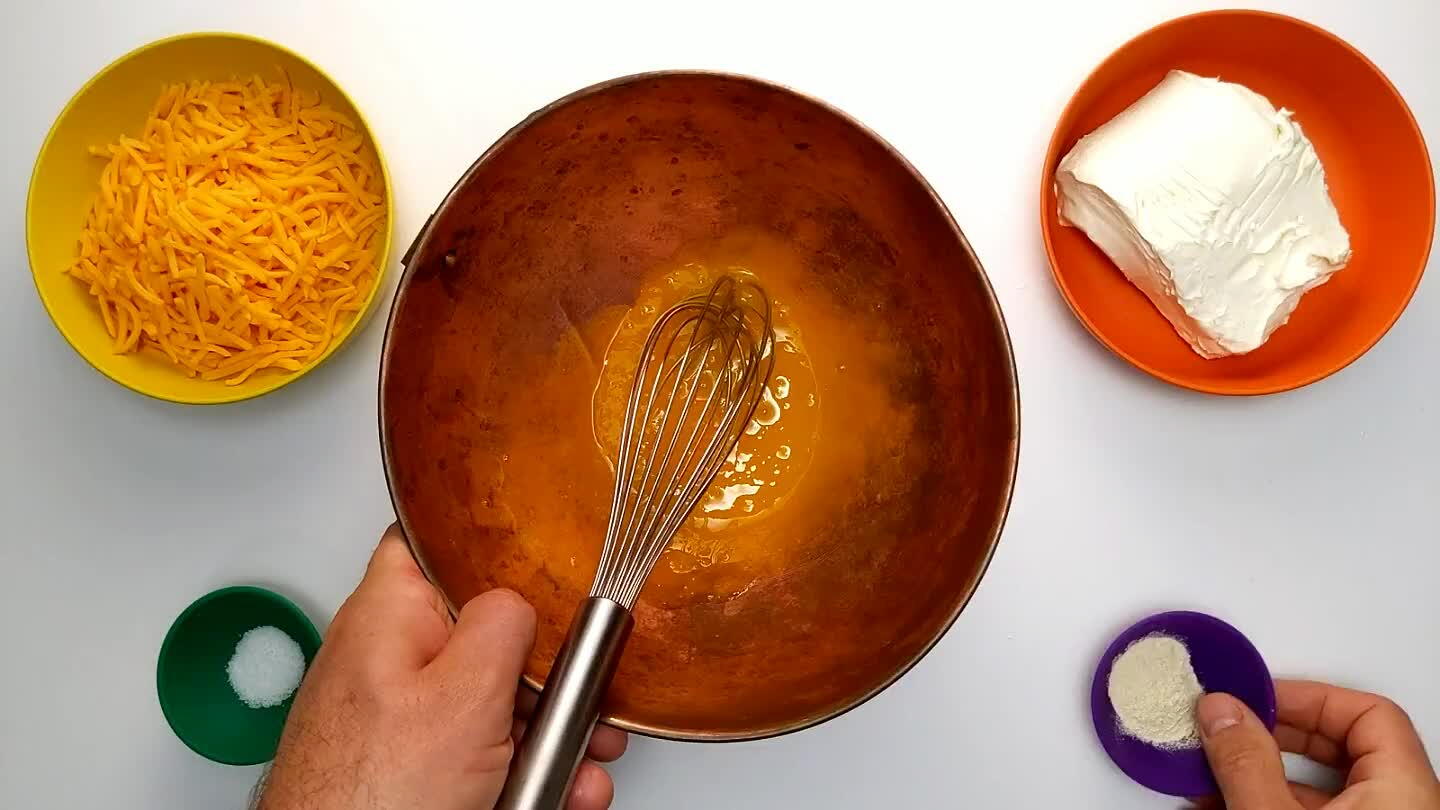 Add the garlic powder.
Add the salt.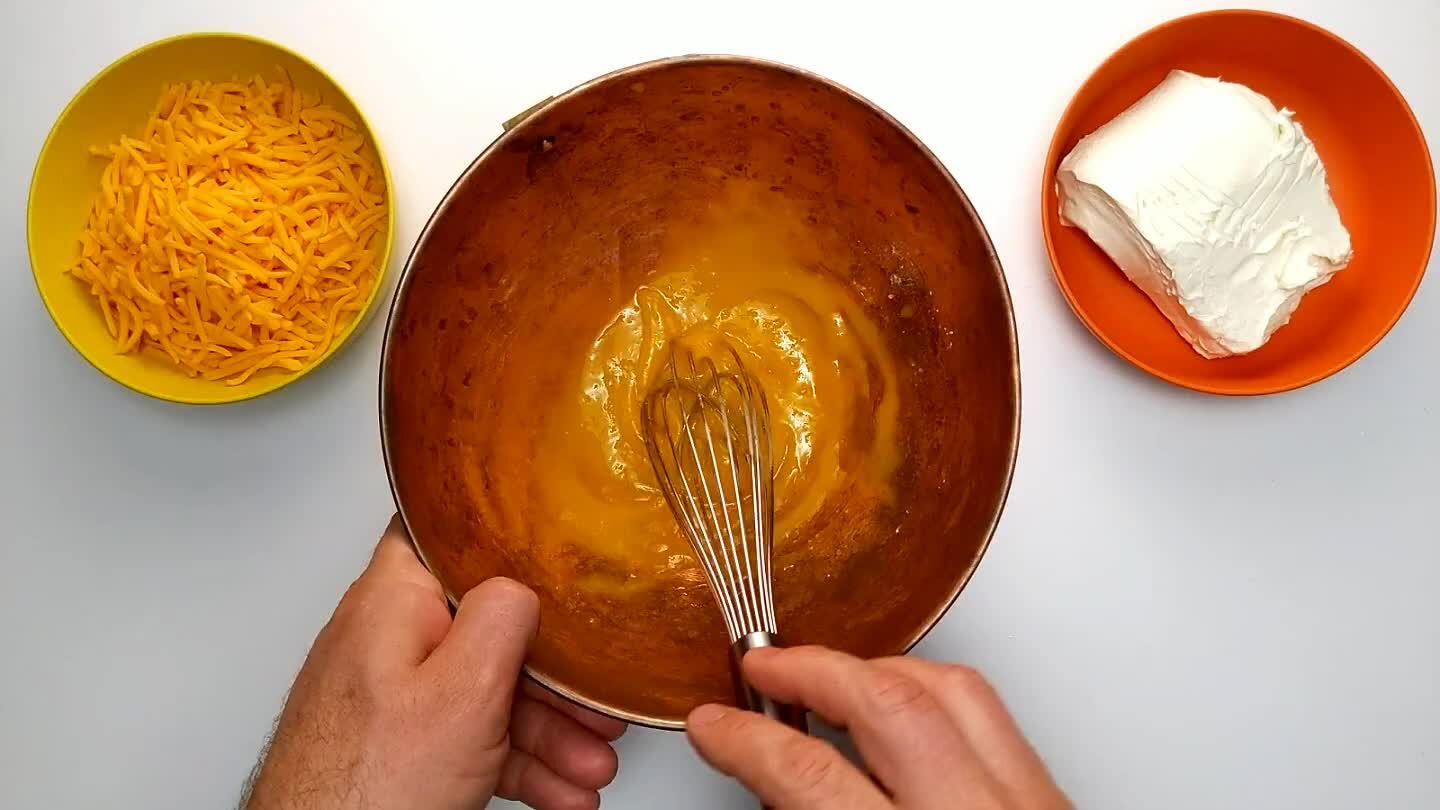 Fold in the shredded cheddar.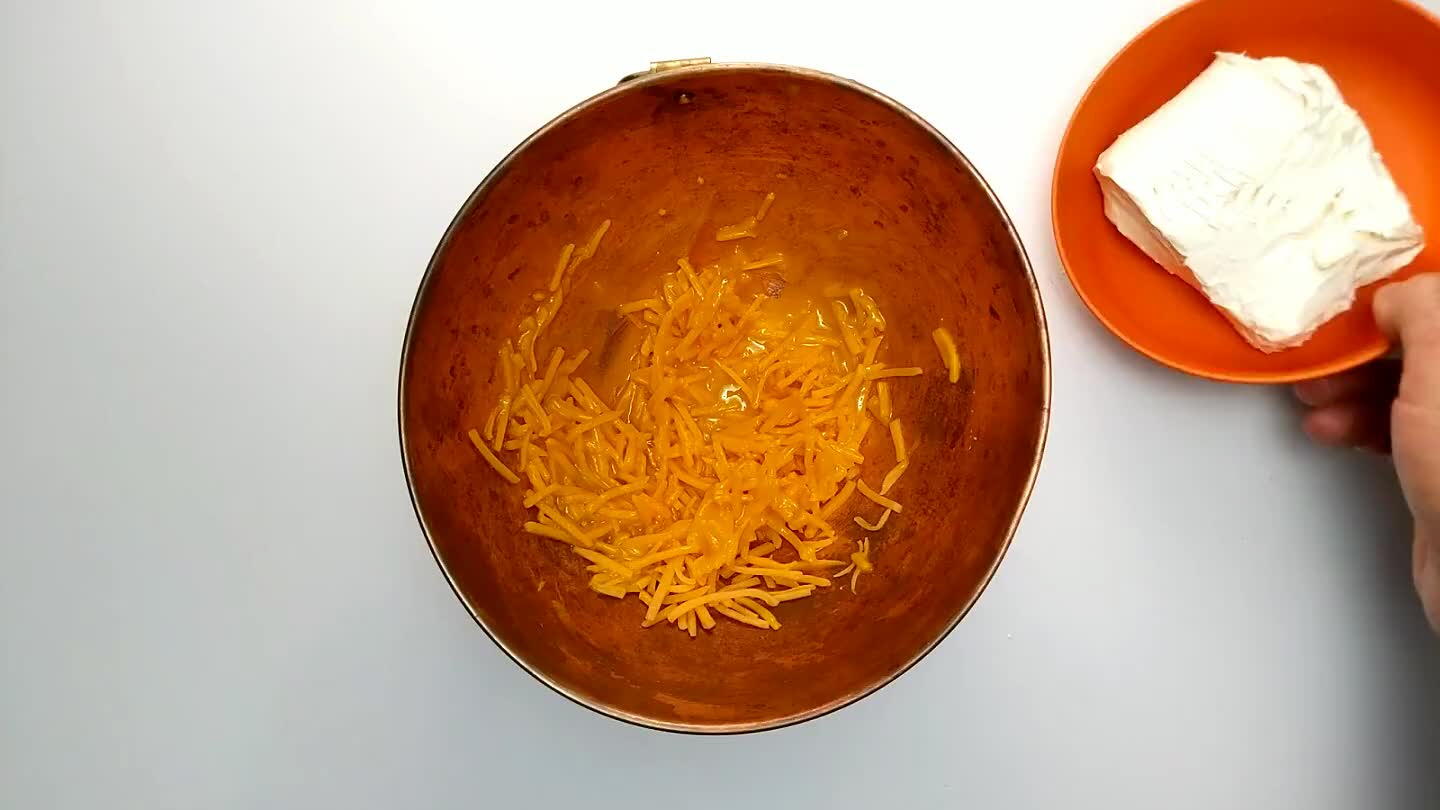 Add the cream cheese. Mix until homogenous.
In a separate bowl, beat the egg whites to stiff peaks. Meaning that, when you withdraw the whisk, you should see the foam come to a point and stay that way. This much whipping takes some effort. Feel free to use a hand blender or a stand mixer if you like. You can also add 1/4 tsp of Cream of Tartar to make this foam more stable. I don't find it necessary for this dish.
Now, with a spatula, fold the egg whites gently into the egg yolk mixture. You want to get an even mix as smoothly as possible to avoid breaking down the egg white foam.
Line a baking sheet with parchment or a silicone mat. Scoop the batter onto the baking sheet. I used 1/2 cup portions here. These flatbreads will spread slightly as they bake, but not much.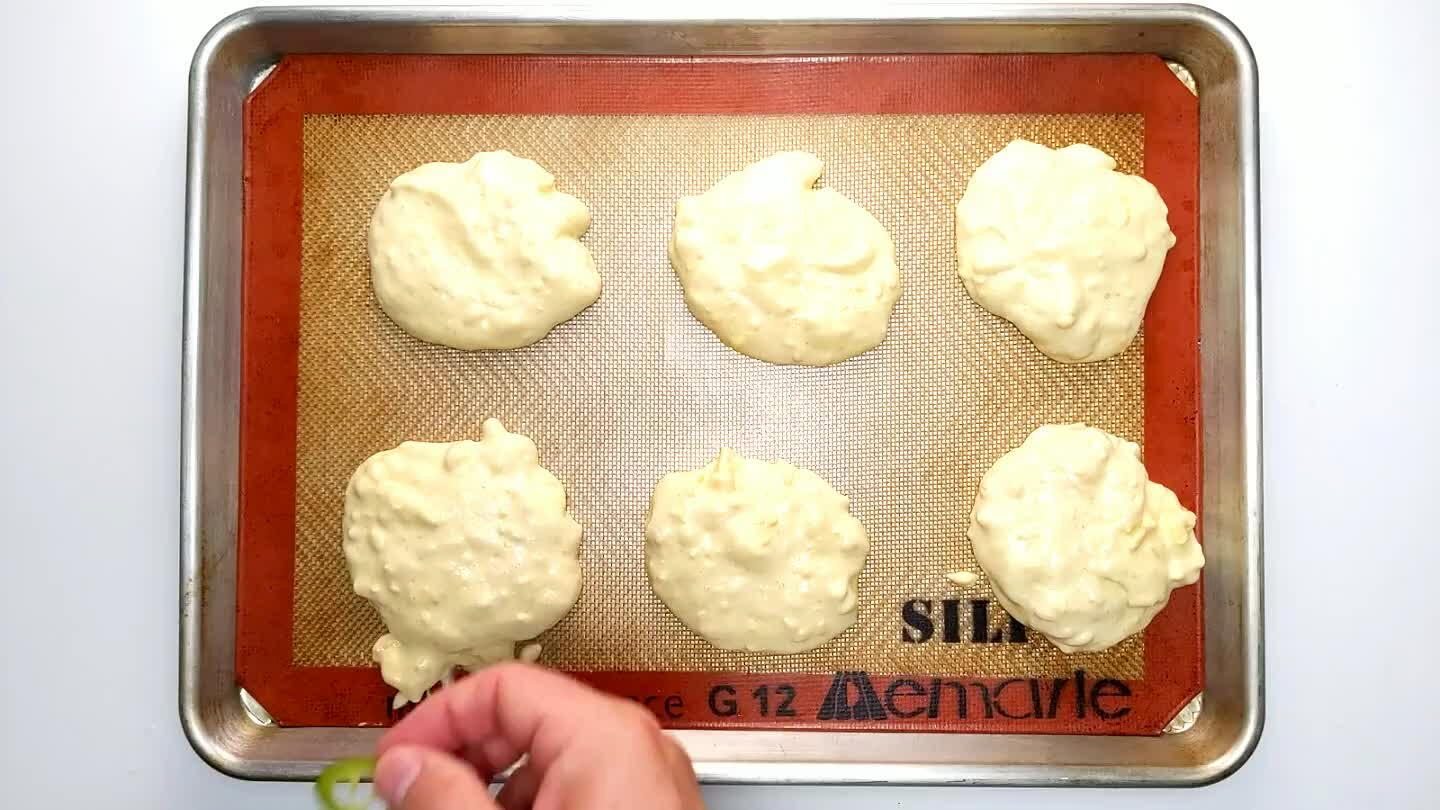 Place 1 or 2 jalapeño slices on each flatbread. You can leave the jalapeño out of this if you're not a fan of spicy foods.
Bake for 25 minutes. The flatbreads should be fluffy, but fully cooked through.
Comments