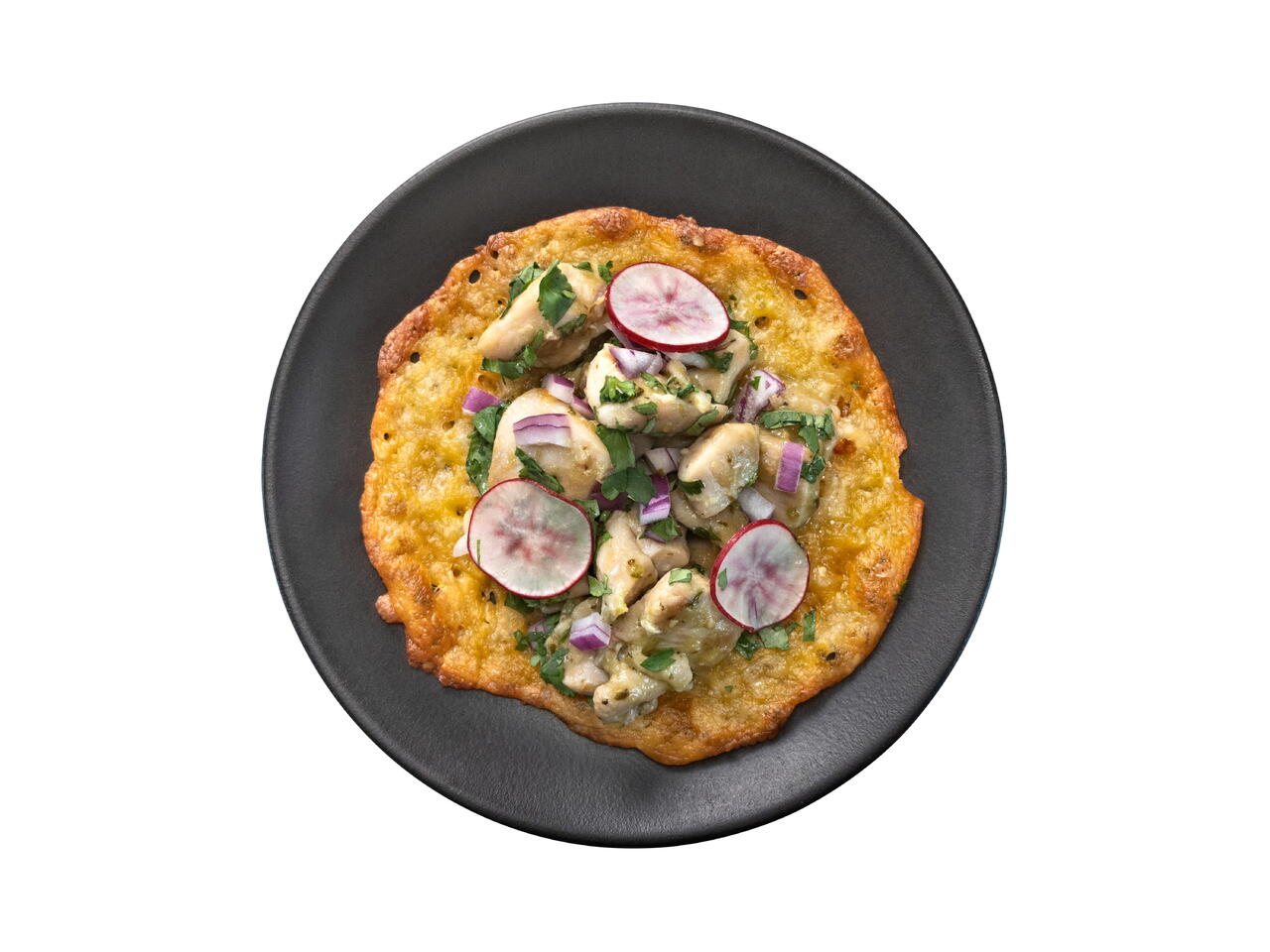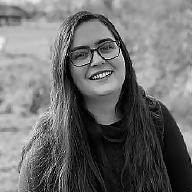 Recipe video made by Michelle
Published on 08/10/2021, viewed by 1043 , 1 Comments
6 portions
25m
Chicken simmered in salsa verde is paired here with melty cheese tortillas. What more could you want!
What you will need
1 lb Boneless Chicken Thighs
1/4 tsp Salt
pinch Black Pepper
1 Tbsp Vegetable Oil
16 oz Mexican Blend Cheese
7 oz Salsa Verde
1/2 bunch Cilantro
1/4 Red Onion
1 Lime
1/2 bunch Radishes, optional
(Nutritional facts 213 calories, 15.95 g fat, 2.61 g carbohydrates, 14.38 g protein, 63 mg cholesterol, 303 mg sodium)
How to cook
Gather and portion ingredients.
Clean any excess fat off the chicken thighs and then cut into bite-sized pieces.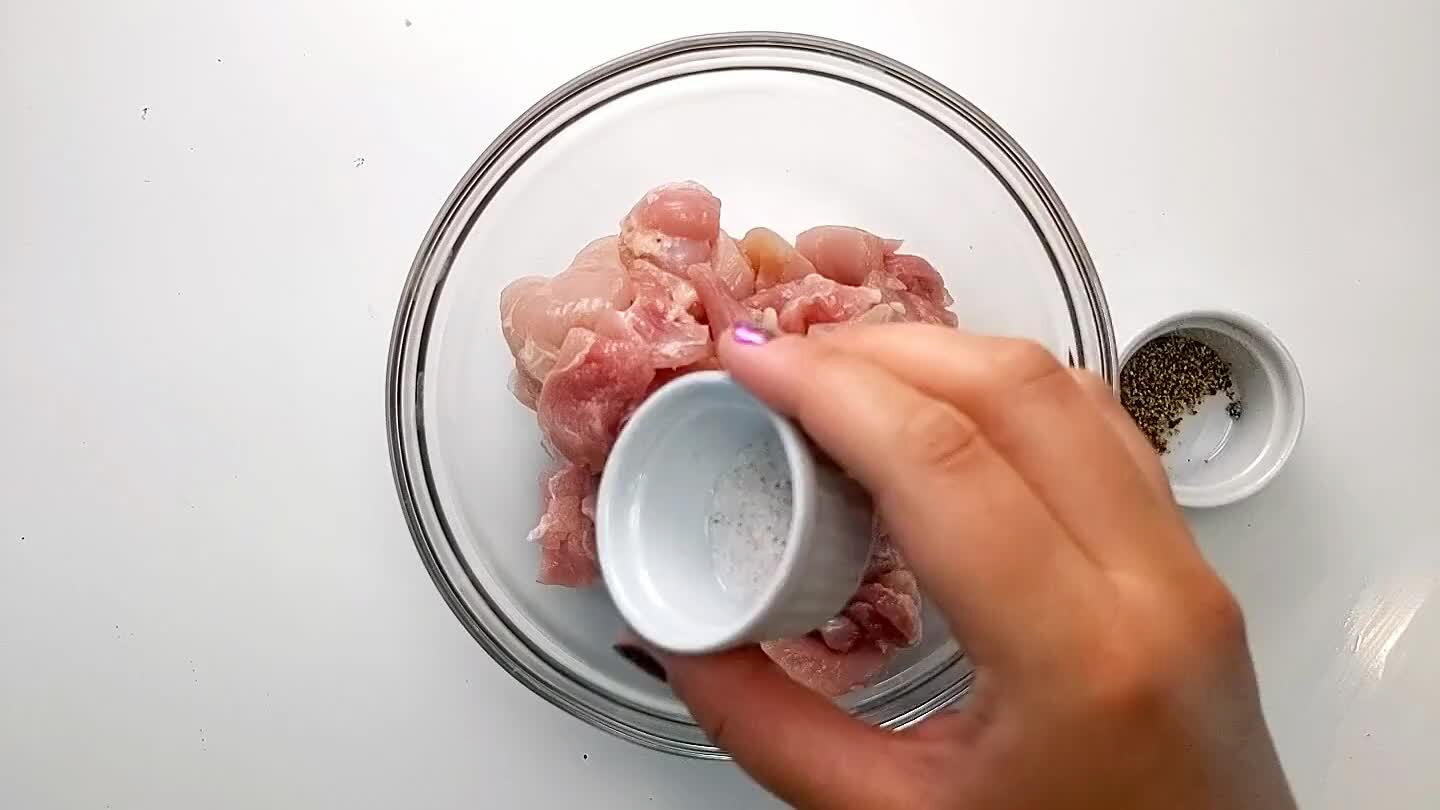 Season the chicken with a few pinches of salt and a sprinkle of black pepper.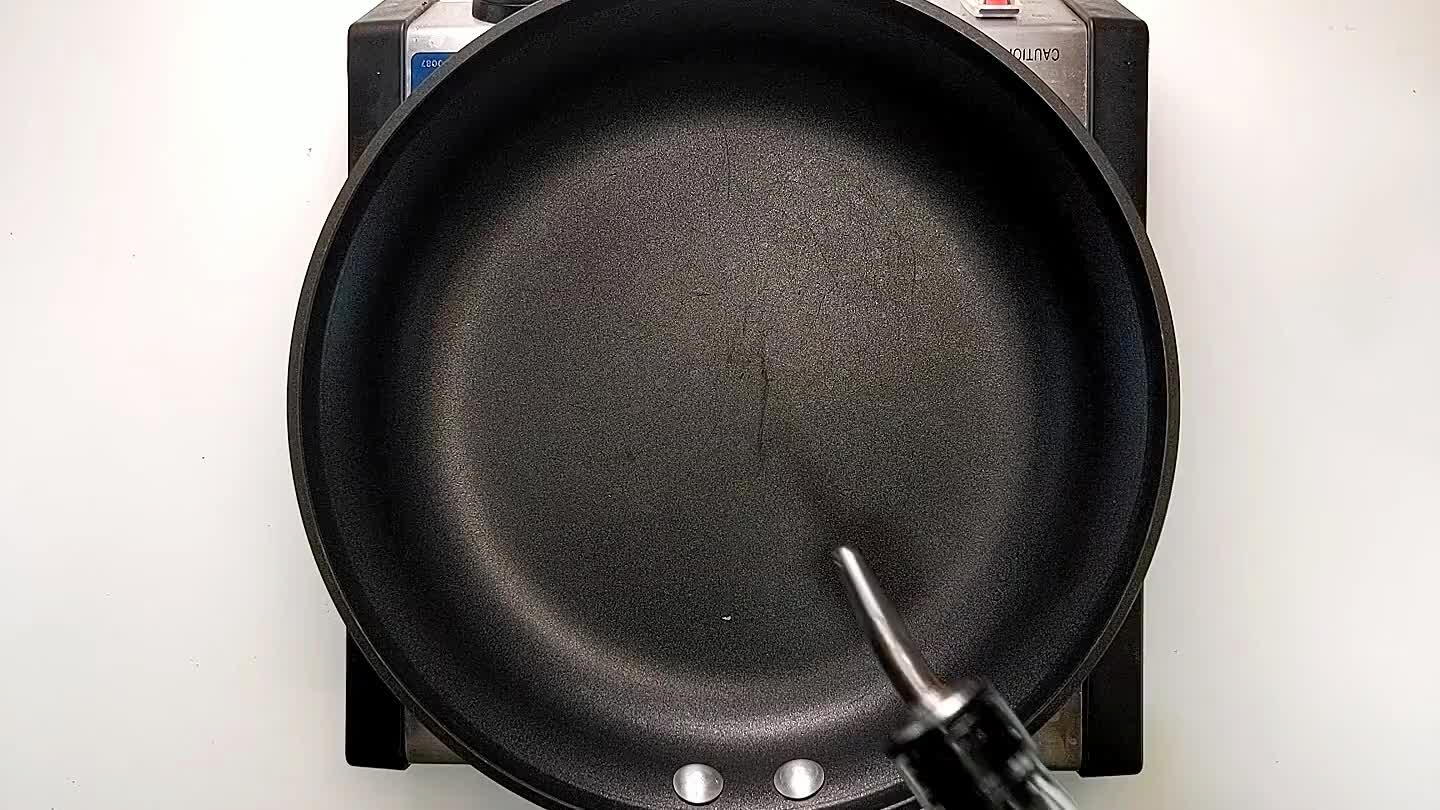 Add the oil to a skillet and bring to medium high heat. Brown the chicken for about 3 minutes on each side.
Add the green salsa and simmer for about 5 minutes stirring occasionally until the chicken is fully cooked.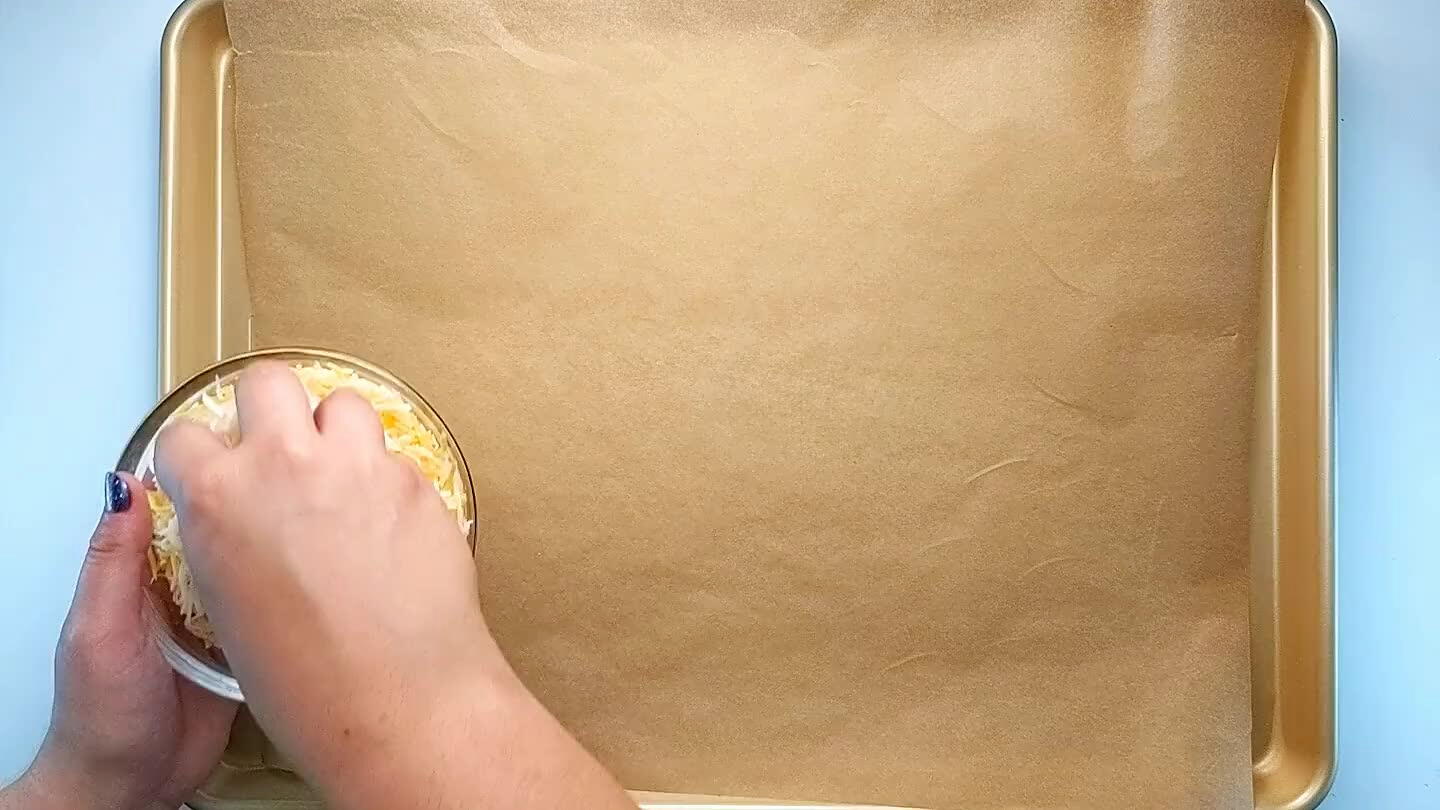 Pile cheese into mounds on a parchment lined baking sheet.
Bake until the cheese is melted, bubbly and crisped up around the edges. Let cool for a few minutes and peel off of the parchment.
Peel and finely dice the red onion.
Finely chop the fresh cilantro.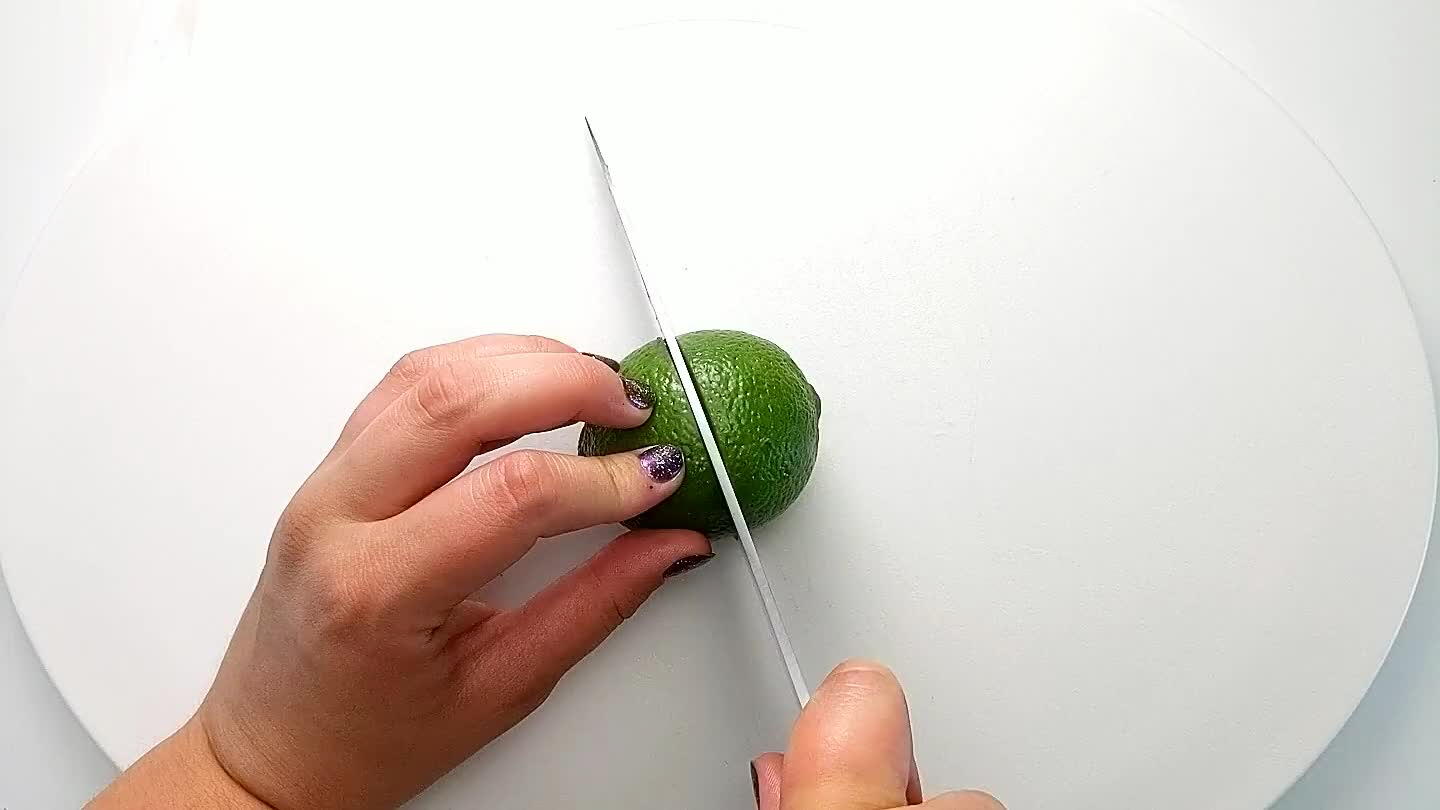 Slice the lime into wedges.
Add a scoop of chicken to each taco.
Add a little chopped onion to the tacos.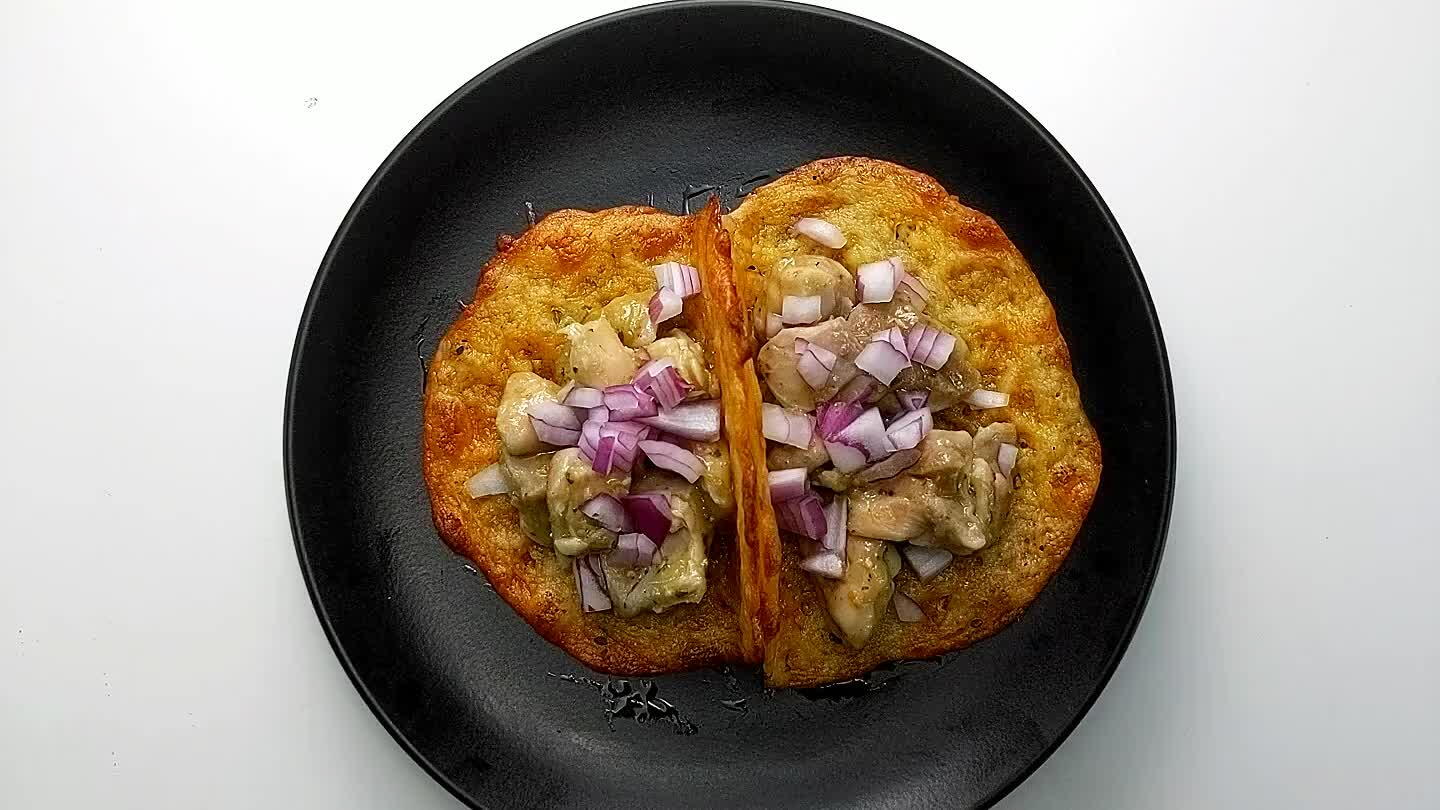 Add a generous sprinkle of chopped cilantro.
Shave the radish on top if you like.
Squeeze a bit of fresh lime juice and enjoy!
Comments