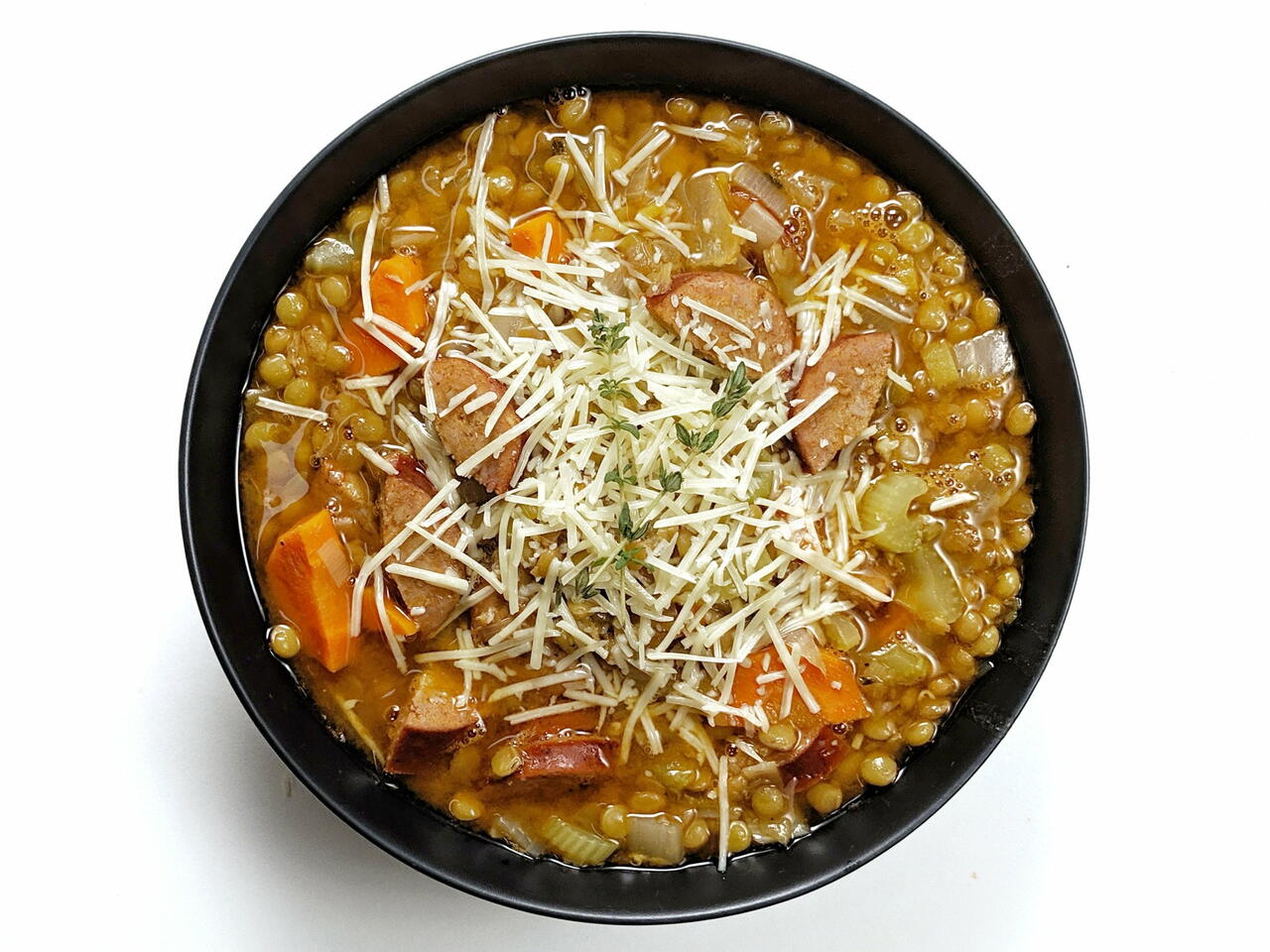 6 portions
65m
This is a very filling soup with smoked sausage and lentils. Remember to soak your lentils for 30 mins before getting started!
What you will need
1 lb Green Lentils
1/8 cup Olive Oil
1 Yellow Onion
2 Leeks
4 cloves Garlic
1 tsp ground Black Pepper
1/2 Tbsp Fresh Thyme Leaves
1/2 tsp Cumin
1 bunch of Celery
2 Carrots
2 Quarts Chicken Stock
1/4 cup Tomato Paste
12 oz Kielbasa Sausage
1/2 cup grated Parmesan Cheese, optional for serving
(Nutritional facts 102 calories, 4.21 g fat, 11.19 g carbohydrates, 5.11 g protein, 8 mg cholesterol, 432 mg sodium)
How to cook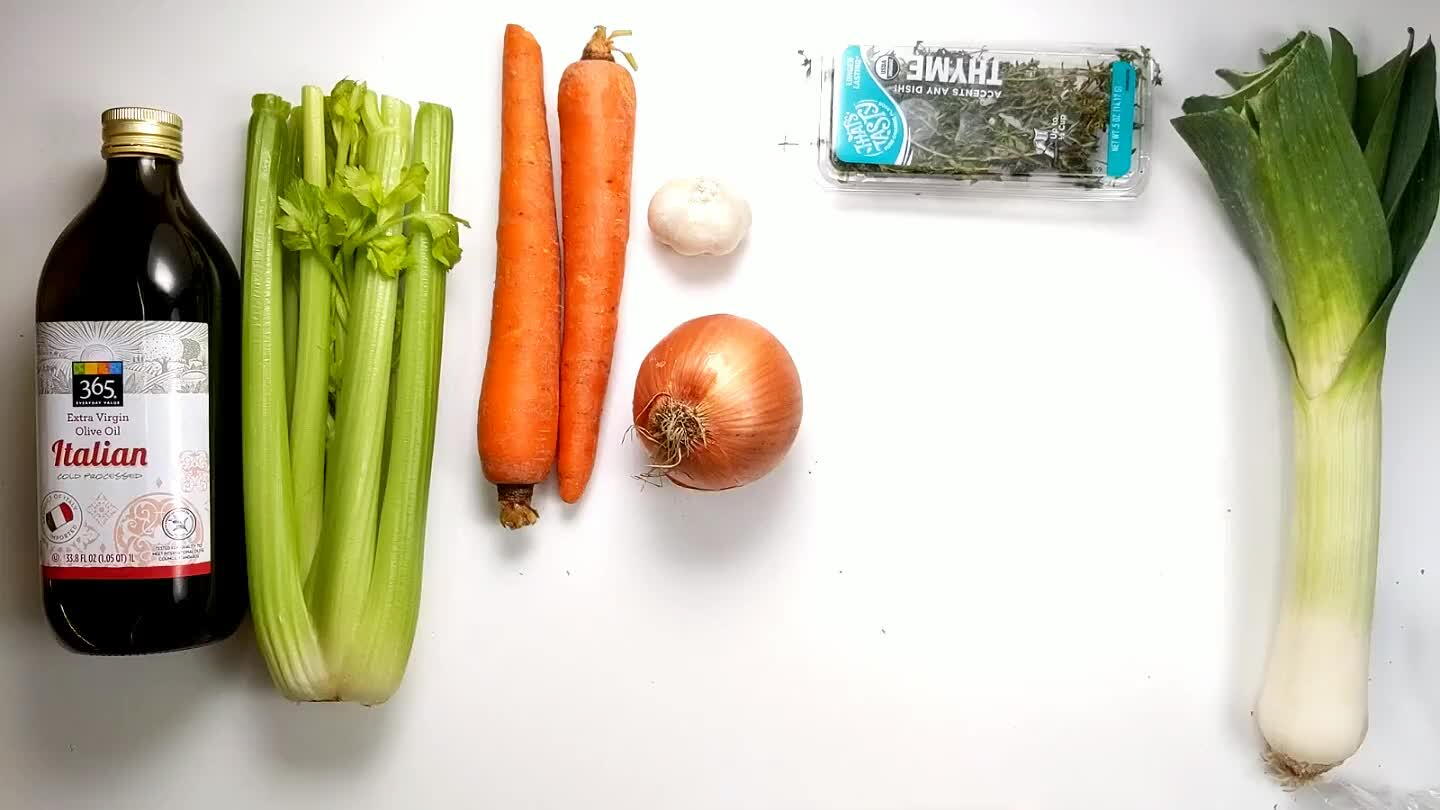 Gather all ingredients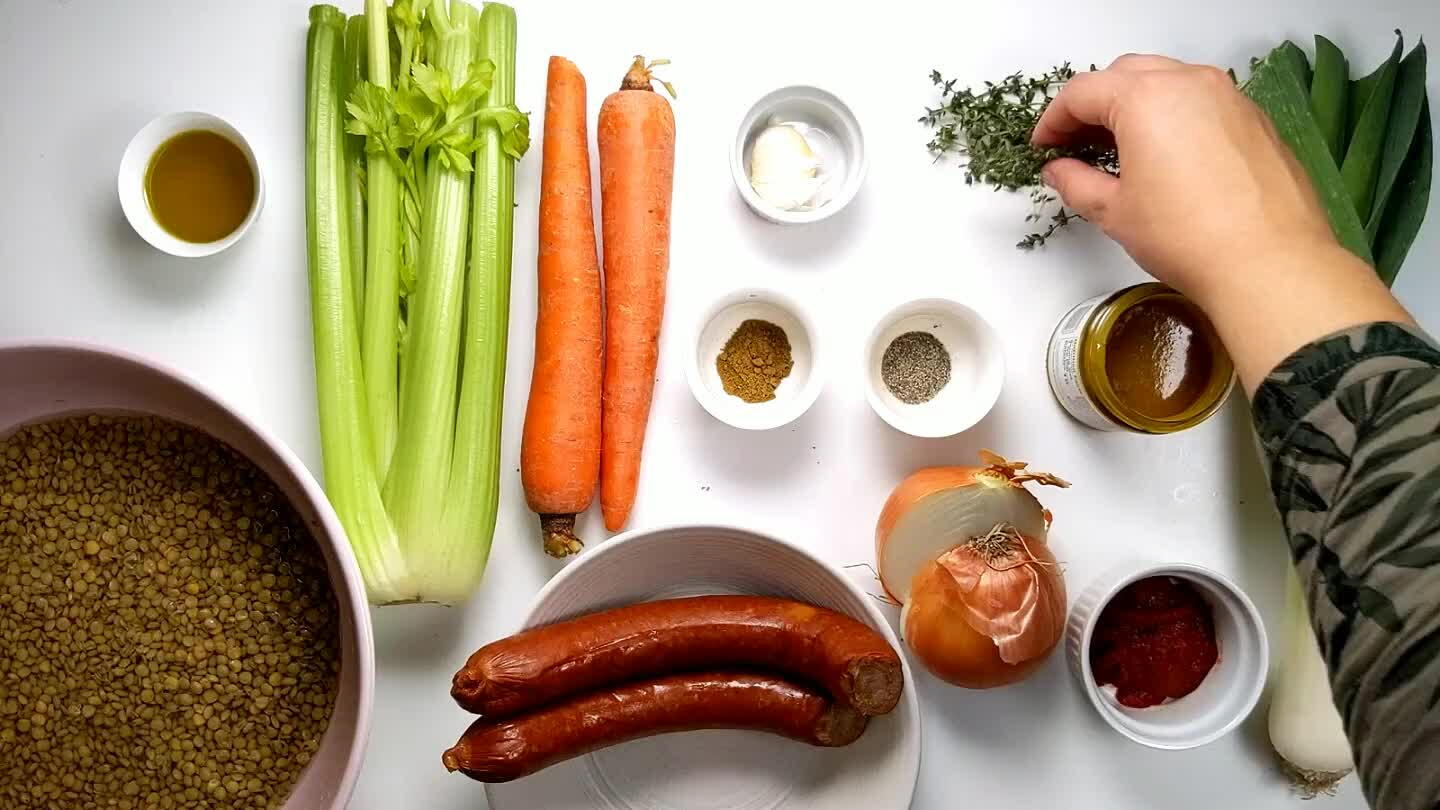 Portion all ingredients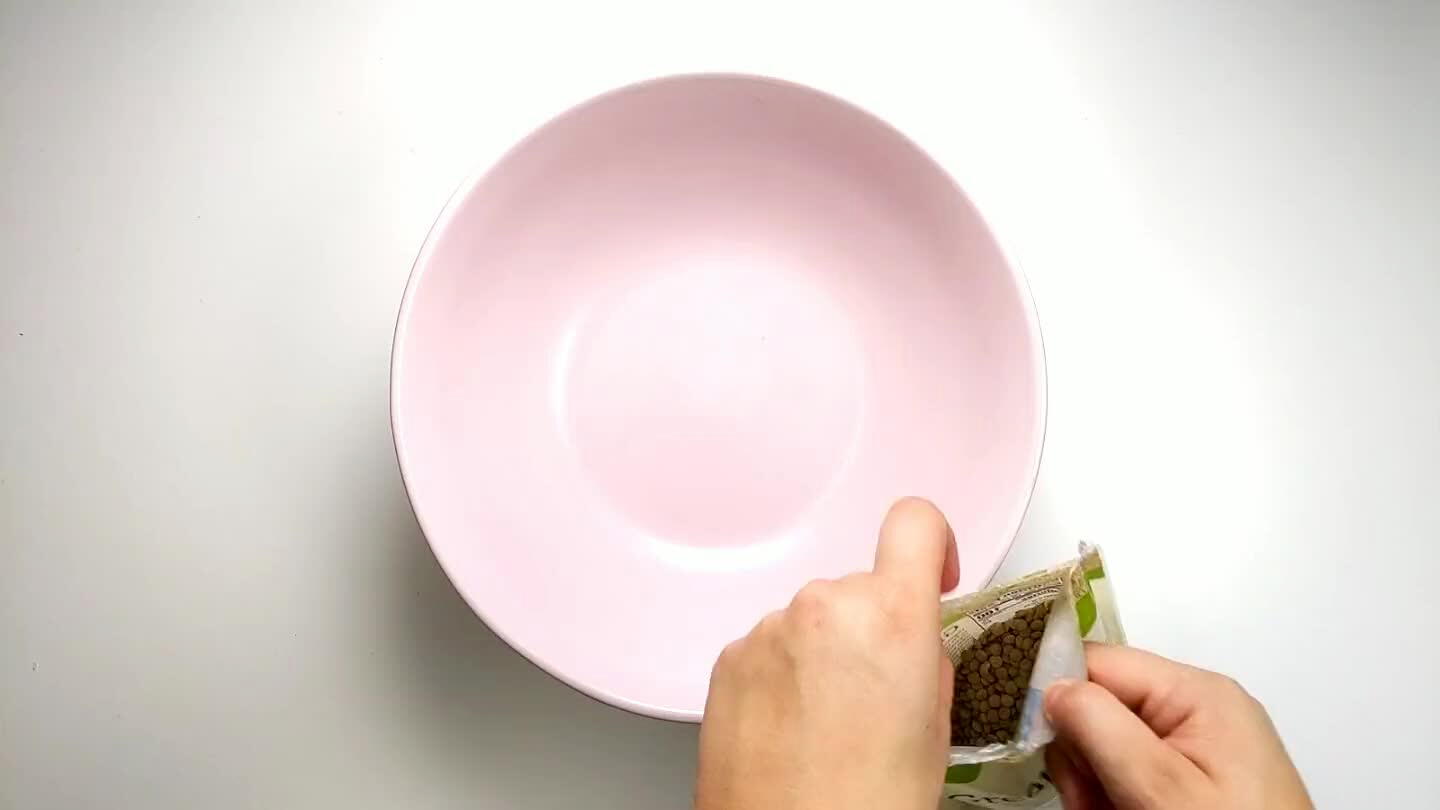 Put the lentils into a large bowl and add warm water to cover the lentils by an inch. They will expand as they soak. Soak for 30 mins.
Cut the sausage in half lengthwise and chop into half moons.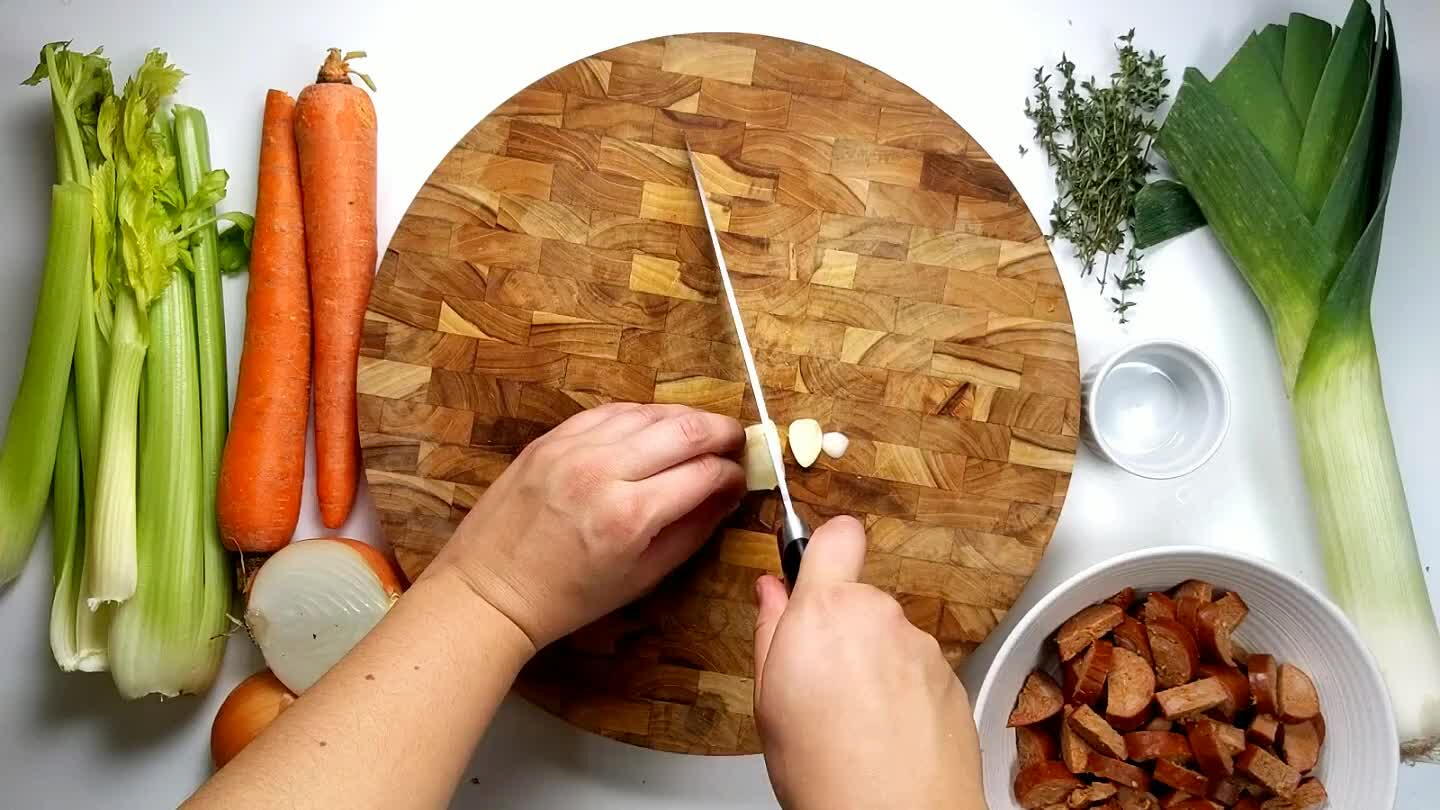 Remove the skin from the garlic clove and dice by running your knife across a few times.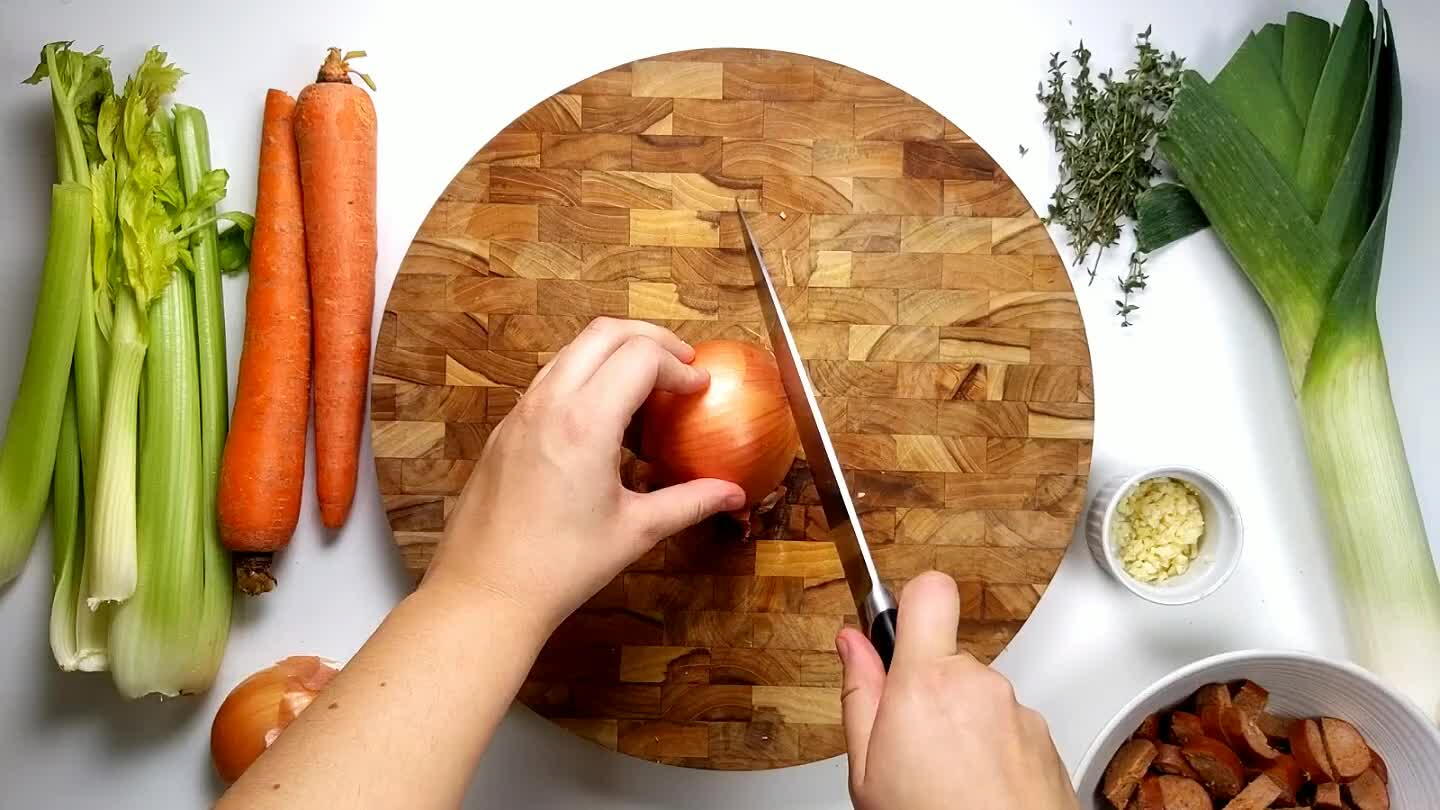 Cut in half, and remove the root and stem from the onion. Peel off the outer layer and dice into small cubes.
Cut the root off of the leek, remove the outermost layer, and cut in half lengthwise, keeping the top leaves in tact. Chop into half moons until you get into the thick green leaves.
Leeks hold a lot of dirt inside the layers so it is best to chop them up first and then wash.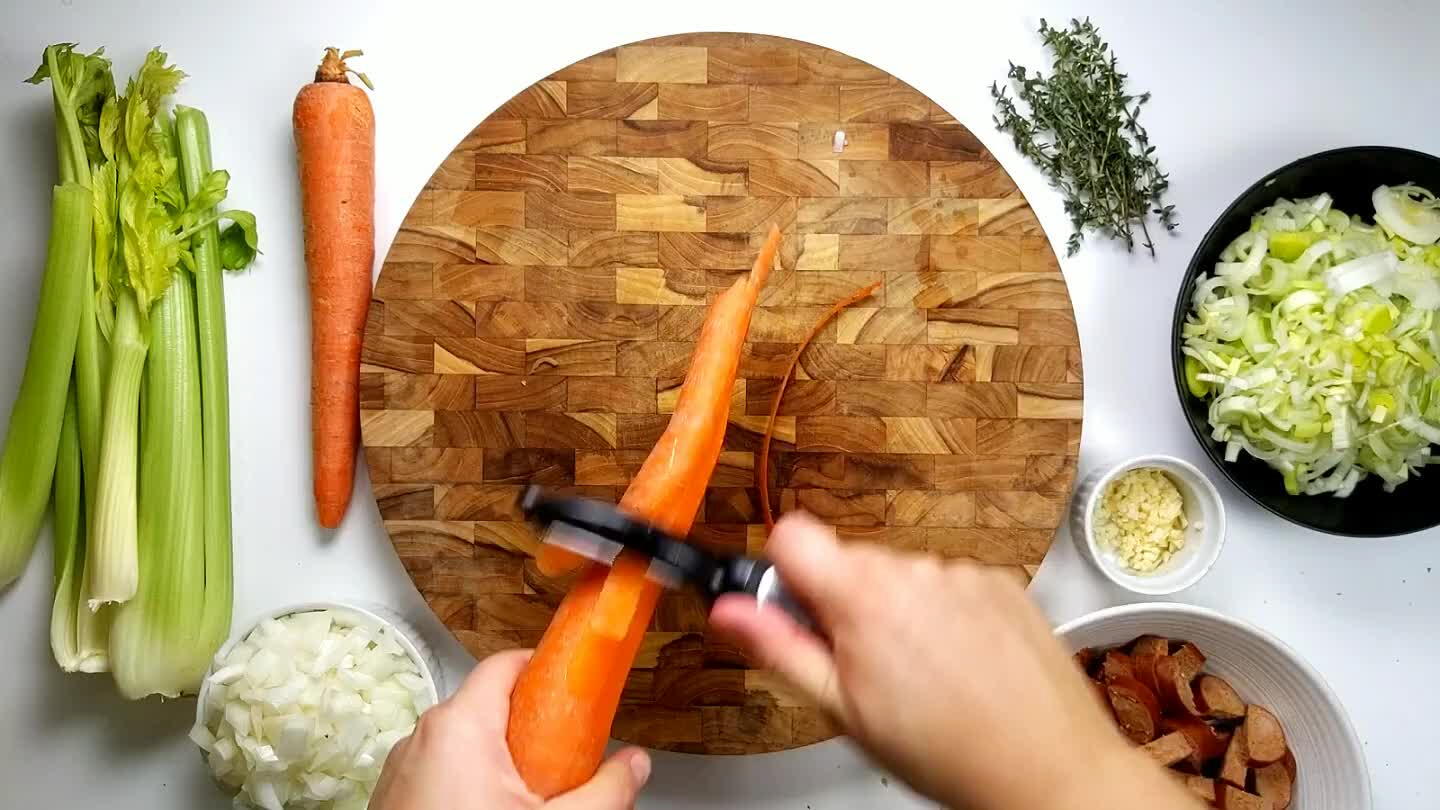 Peel the carrots and cut them in half lengthwise. Chop into half moons.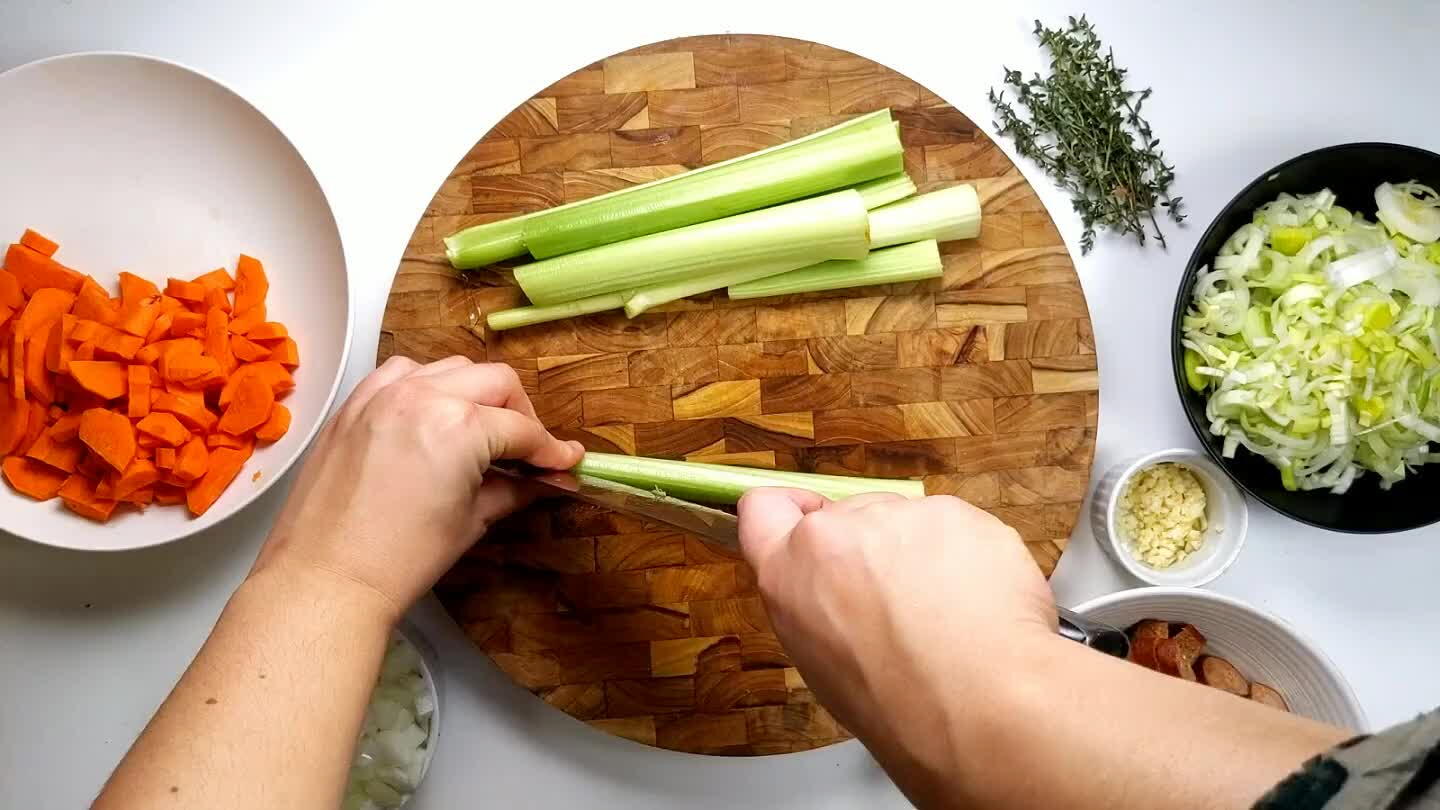 Cut the ends off of the celery and cut in half lengthwise and chop into small pieces.
Grab the stem with one hand and use the other hand to pinch off the leaves.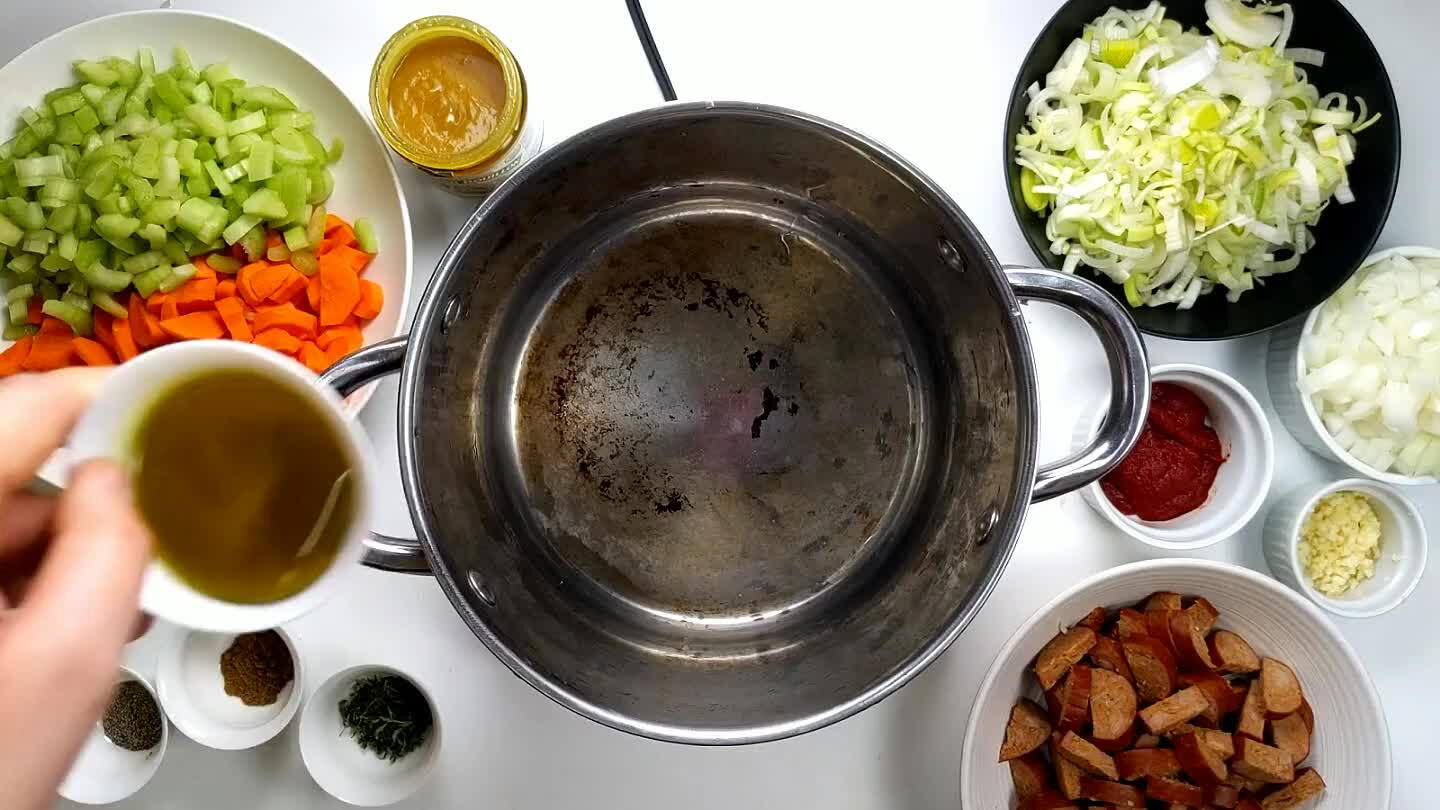 Add the olive oil, onions, and leeks to the pot.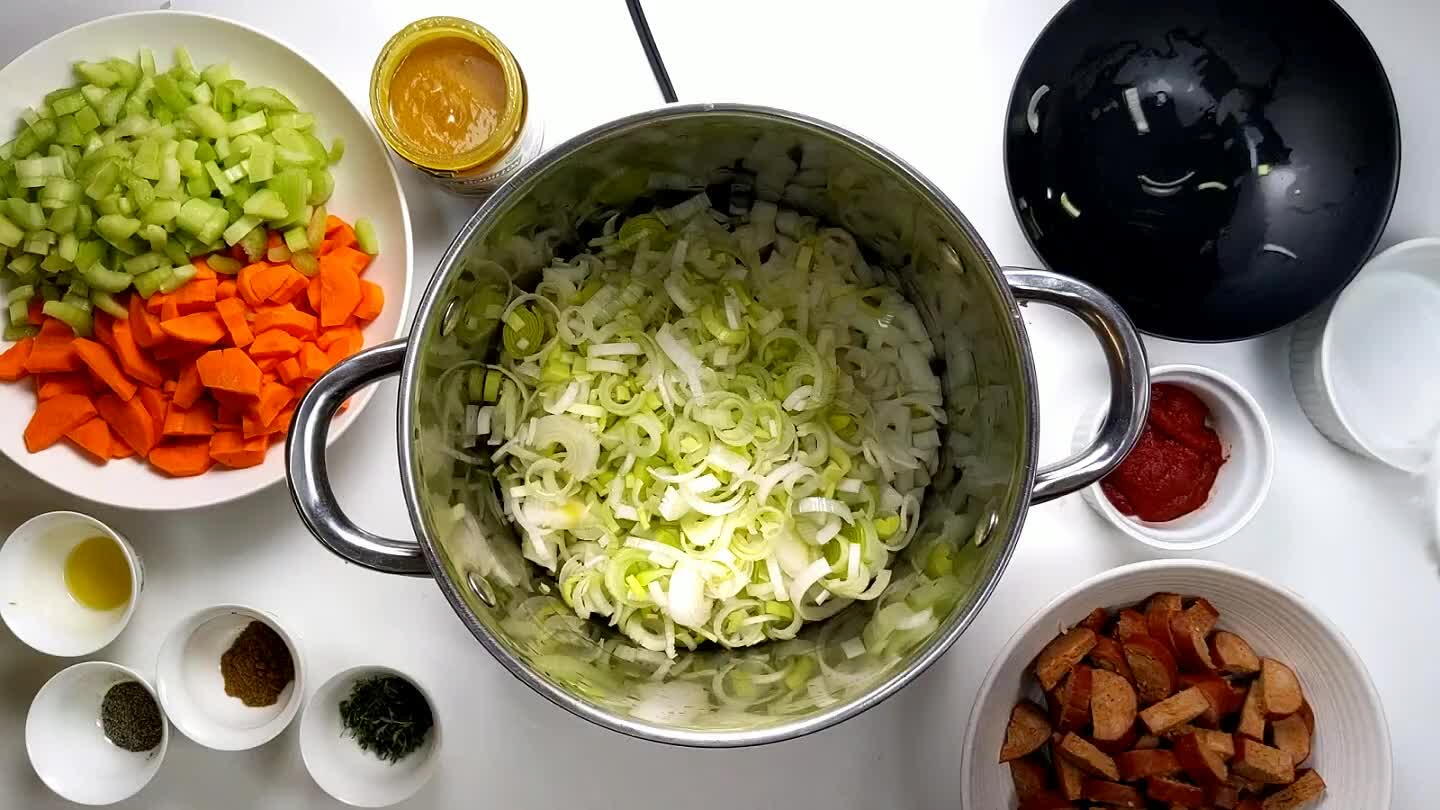 Add the chopped garlic and pepper to the pot with the onion and leek.
Add the fresh thyme, and cumin and saute for 5 minutes or until translucent and lightly caramelized.
Add the chopped carrots and celery to the sauteed leeks and onions.
Add the water and bullion or the prepared chicken stock.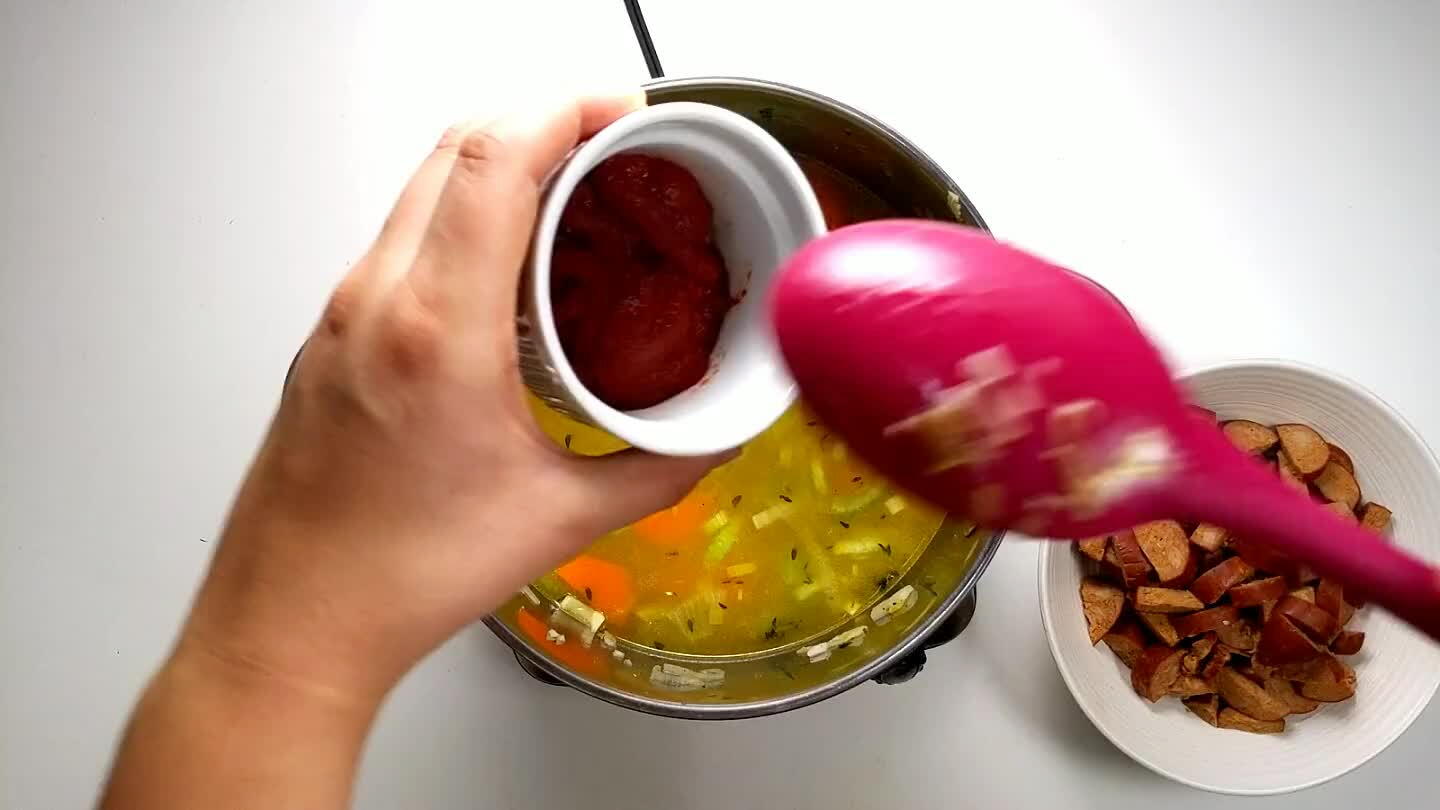 Add the tomato paste and soaked lentils. Stir and and cover the pot with a lid and simmer for 20 minutes or until the lentils are soft.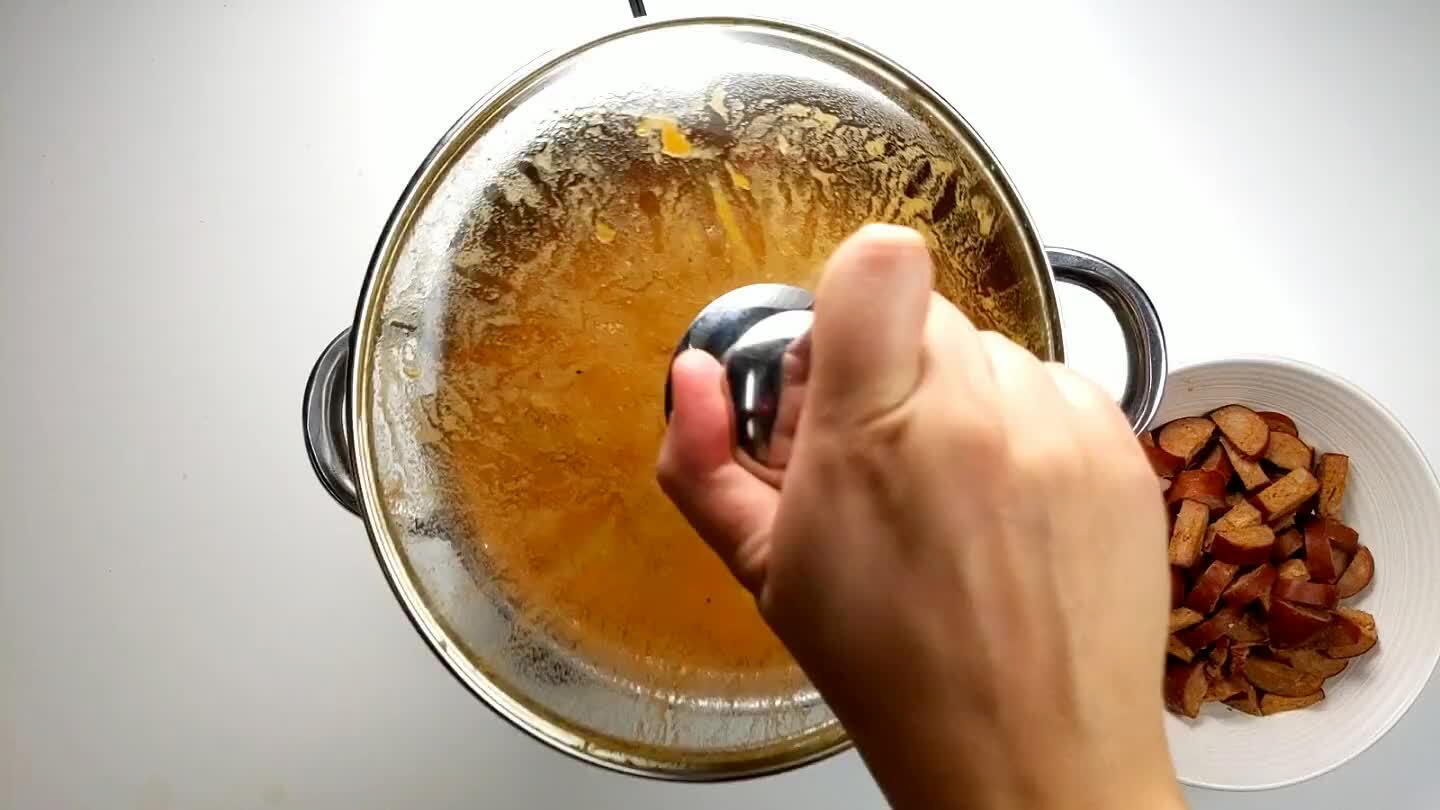 Add the kielbasa and bring to a boil again to warm the kielbasa before serving.