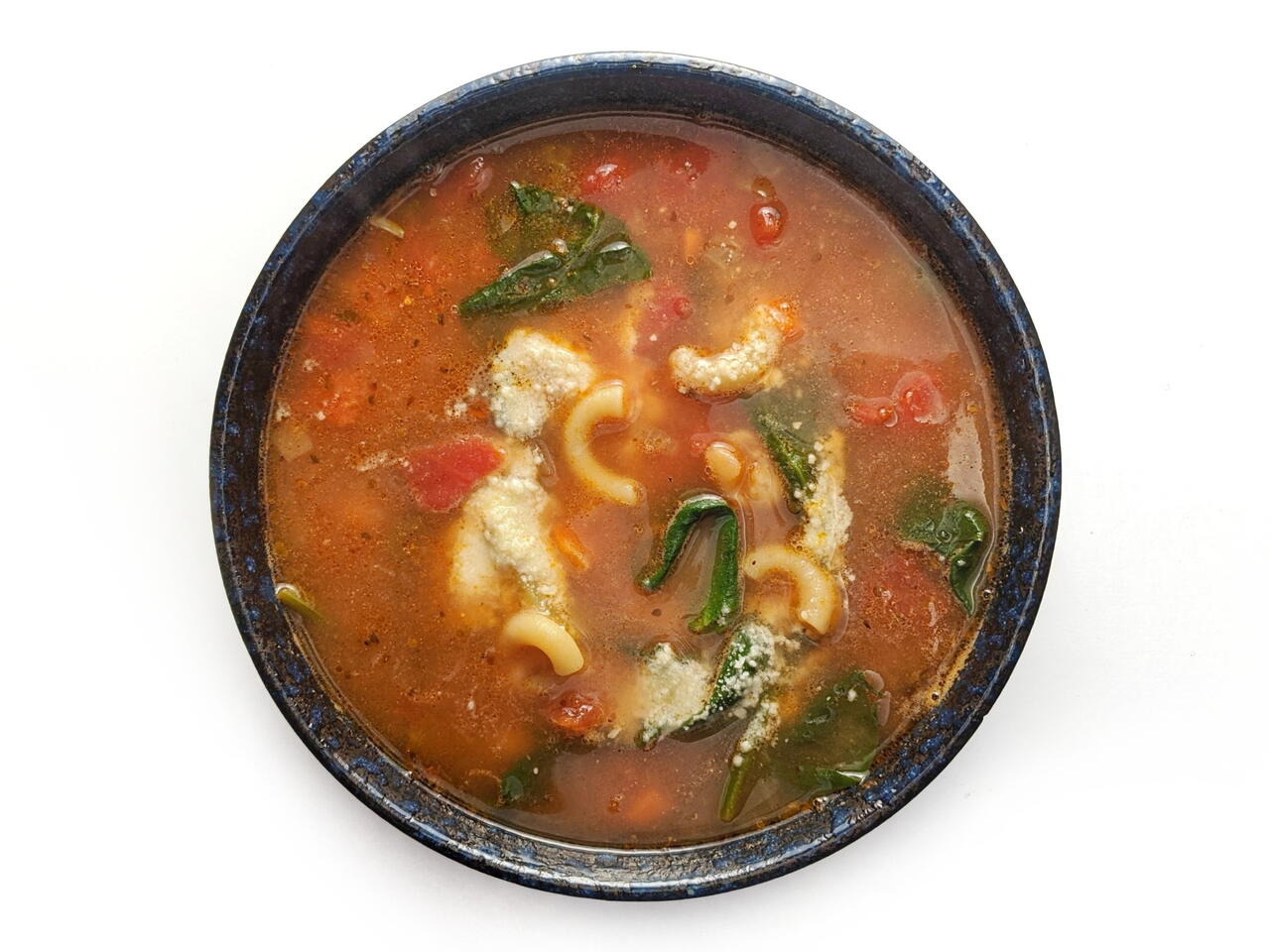 Recipe video made by Ryan
Published on 03/02/2020, viewed by 1883 , 0 Comments
6 portions
45m
Classic minestrone. This recipe is a great vehicle for using up any vegetables you have on hand.
What you will need
4 Tbsp Olive Oil
1 Yellow Onion
2 large Carrots
2 ribs Celery
¼ cup Tomato Paste
4 cloves Garlic
½ tsp Dried Oregano
28 oz. diced Tomatoes
4 cups Vegetable Broth
2 cups Water
1 tsp Sea Salt
2 Bay Leaves
Pinch of red pepper flakes
Freshly ground black pepper
1 cup Small Elbow Macaroni
15 oz. Cannellini Beans
2 cups Spinach
1 Lemon
1 Yellow Potato
(Nutritional facts 131 calories, 3.73 g fat, 20.91 g carbohydrates, 4.02 g protein, undefined mg cholesterol, 142 mg sodium)
How to cook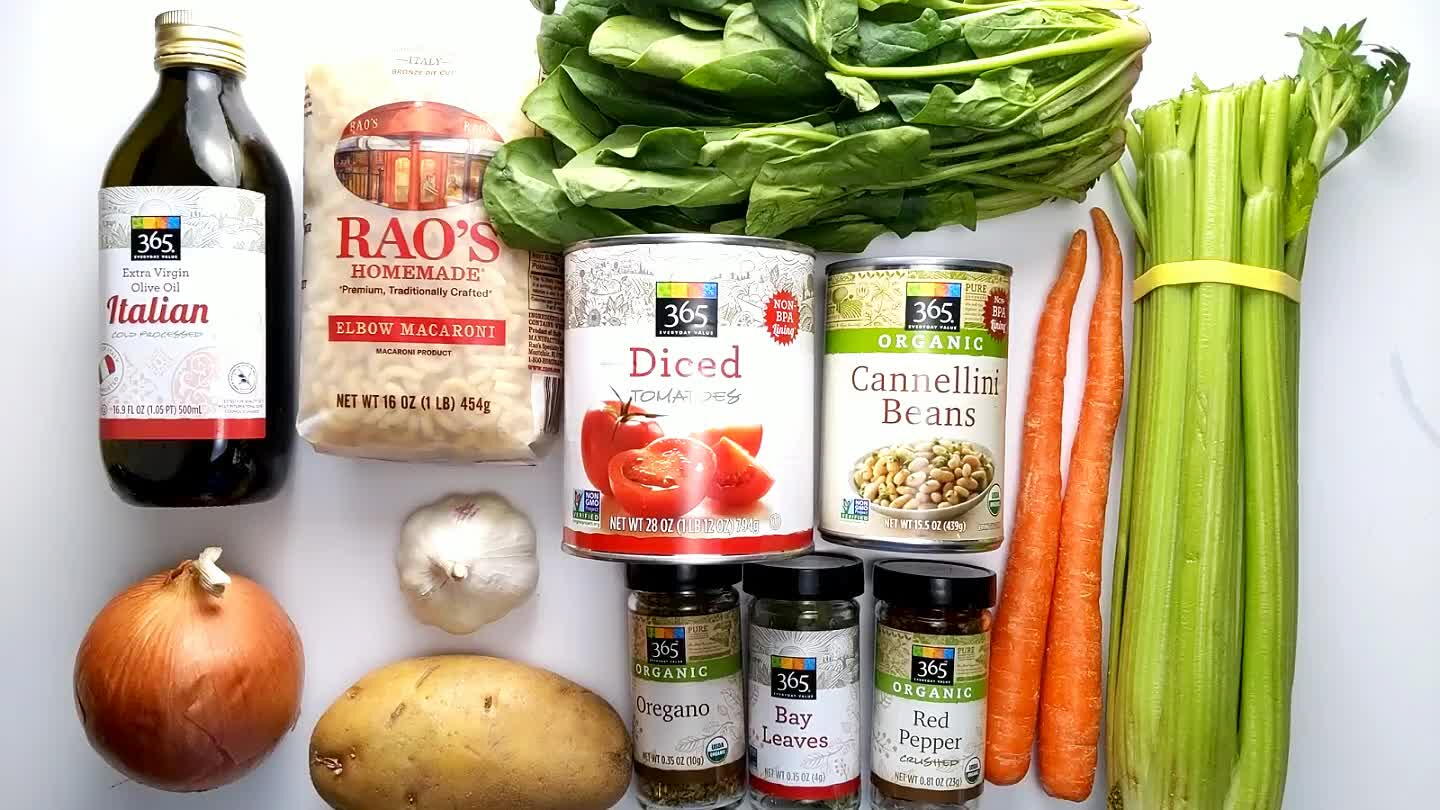 Gather all ingredients.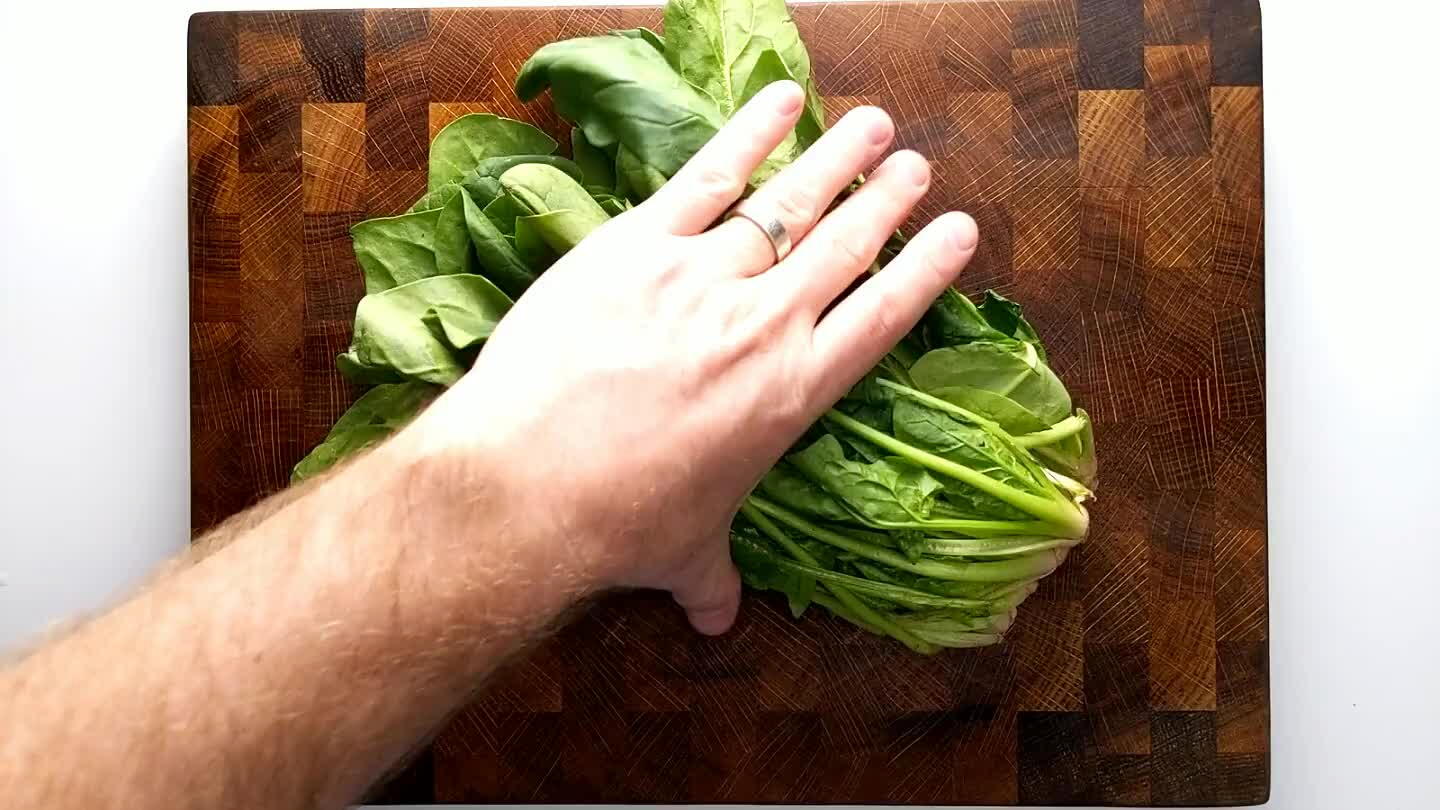 Cut off the long ends of the spinach stems.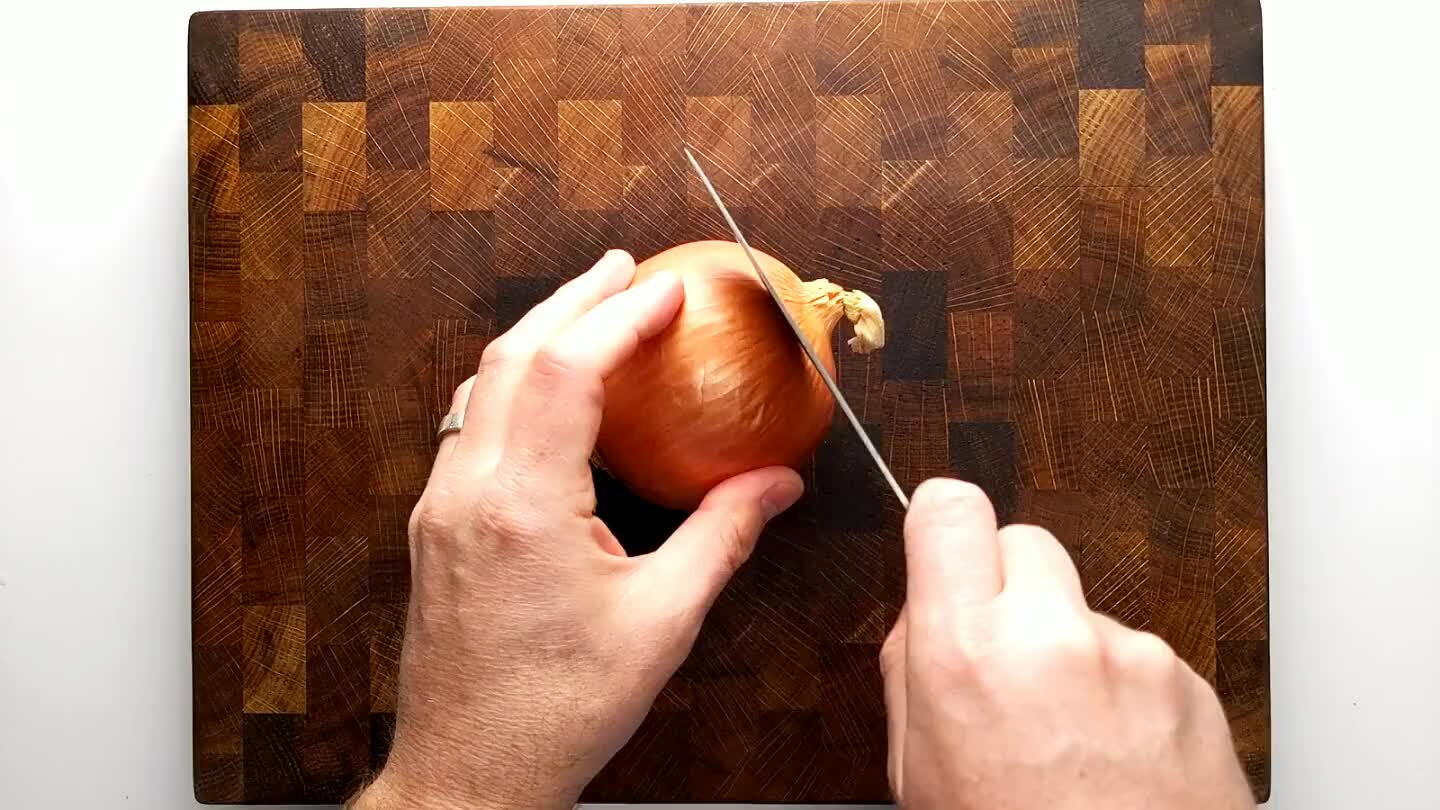 Chop off the stem side of the onion, cut in half, and peel the skin off.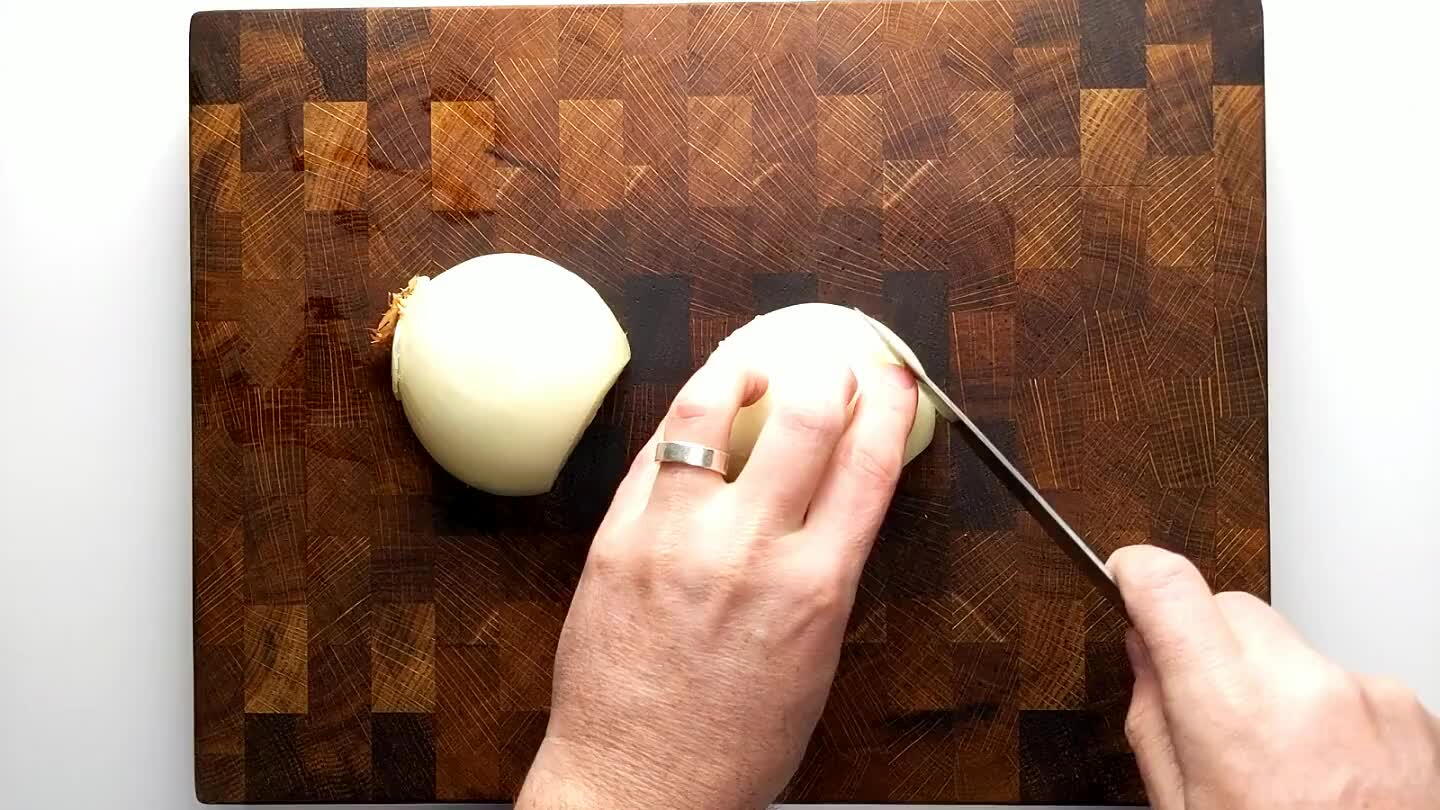 Leaving the root side intact, dice the onion.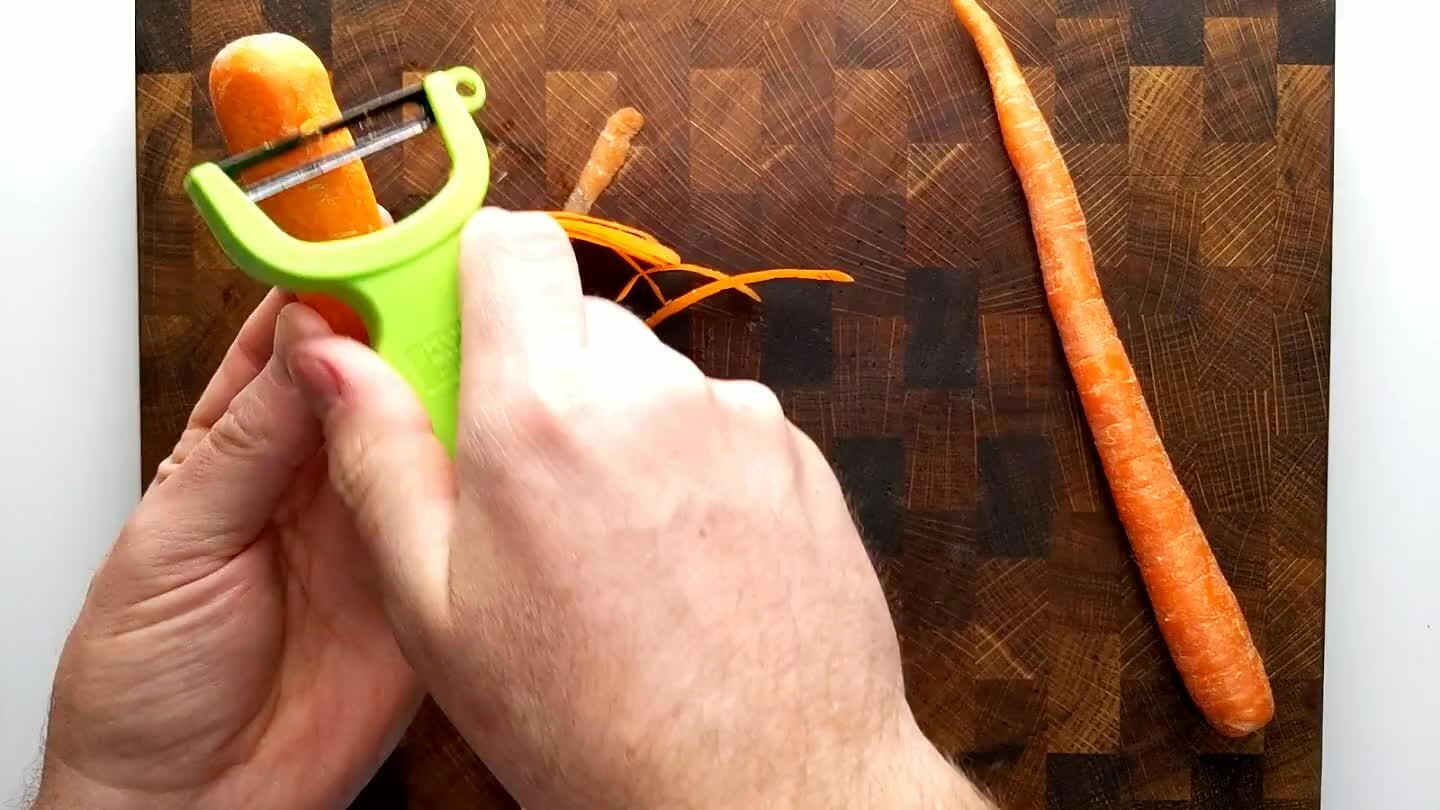 Wash and peel the carrots.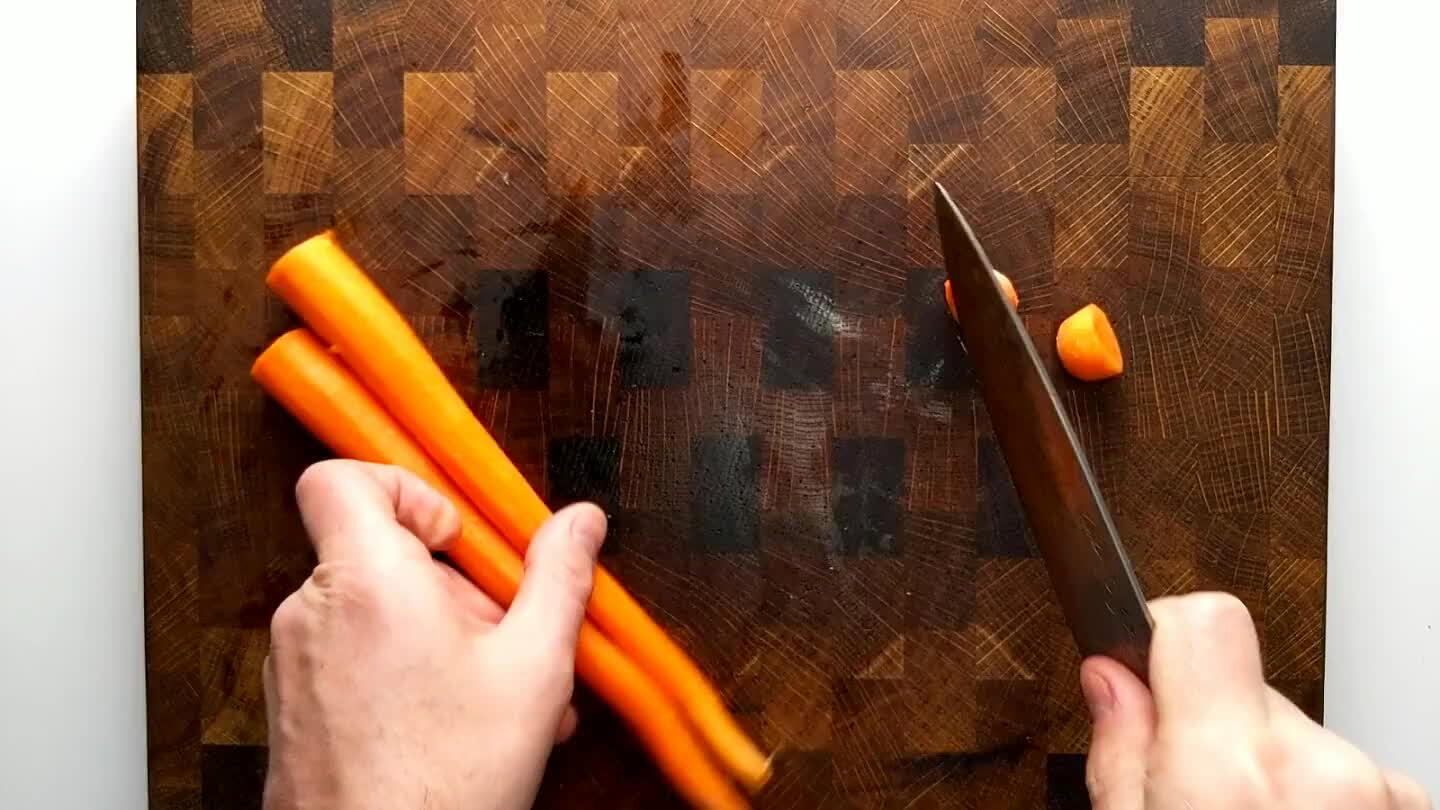 Slice the peeled carrots in half lengthwise and then into quarters. Dice the matchsticks into small cubes.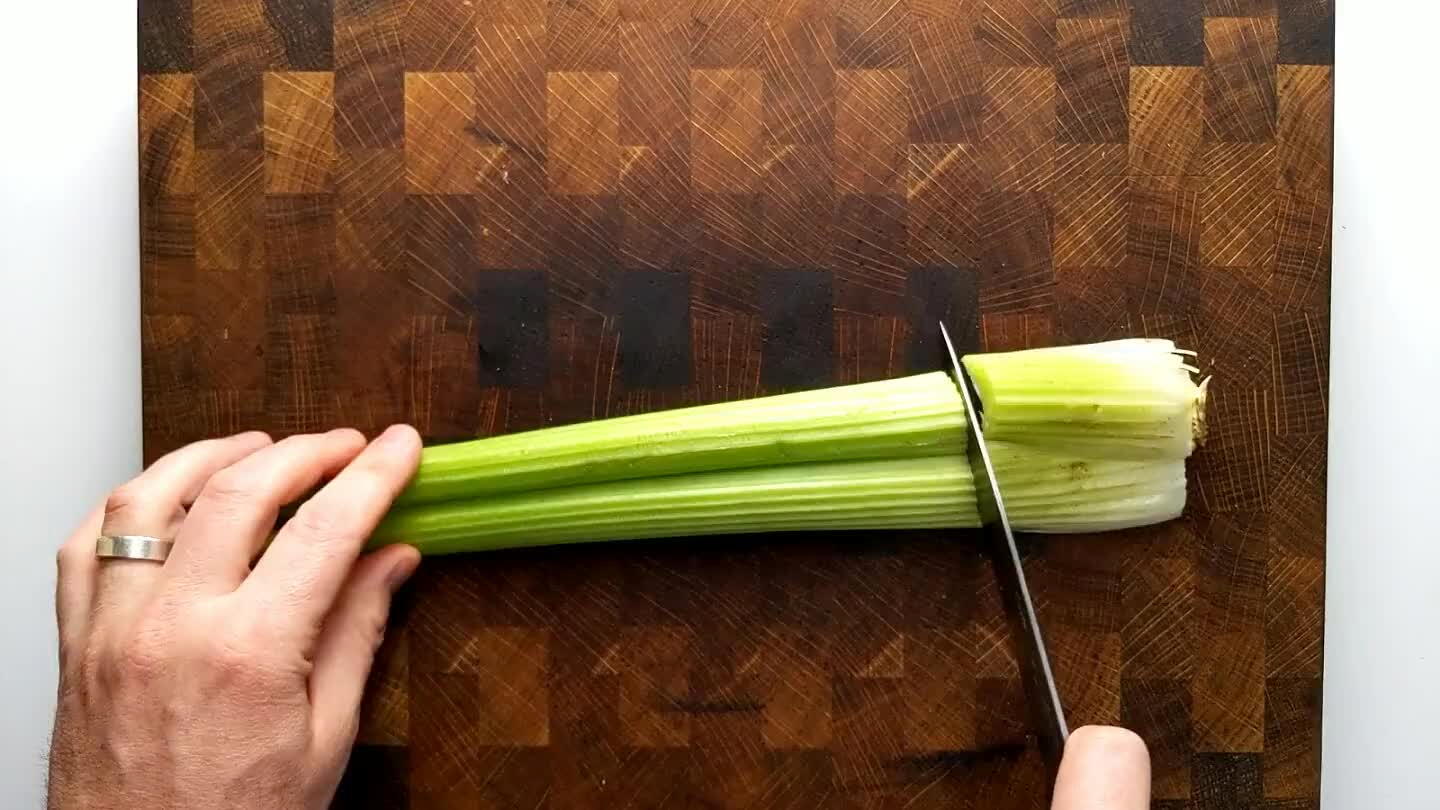 Remove the ends of the celery ribs and chop.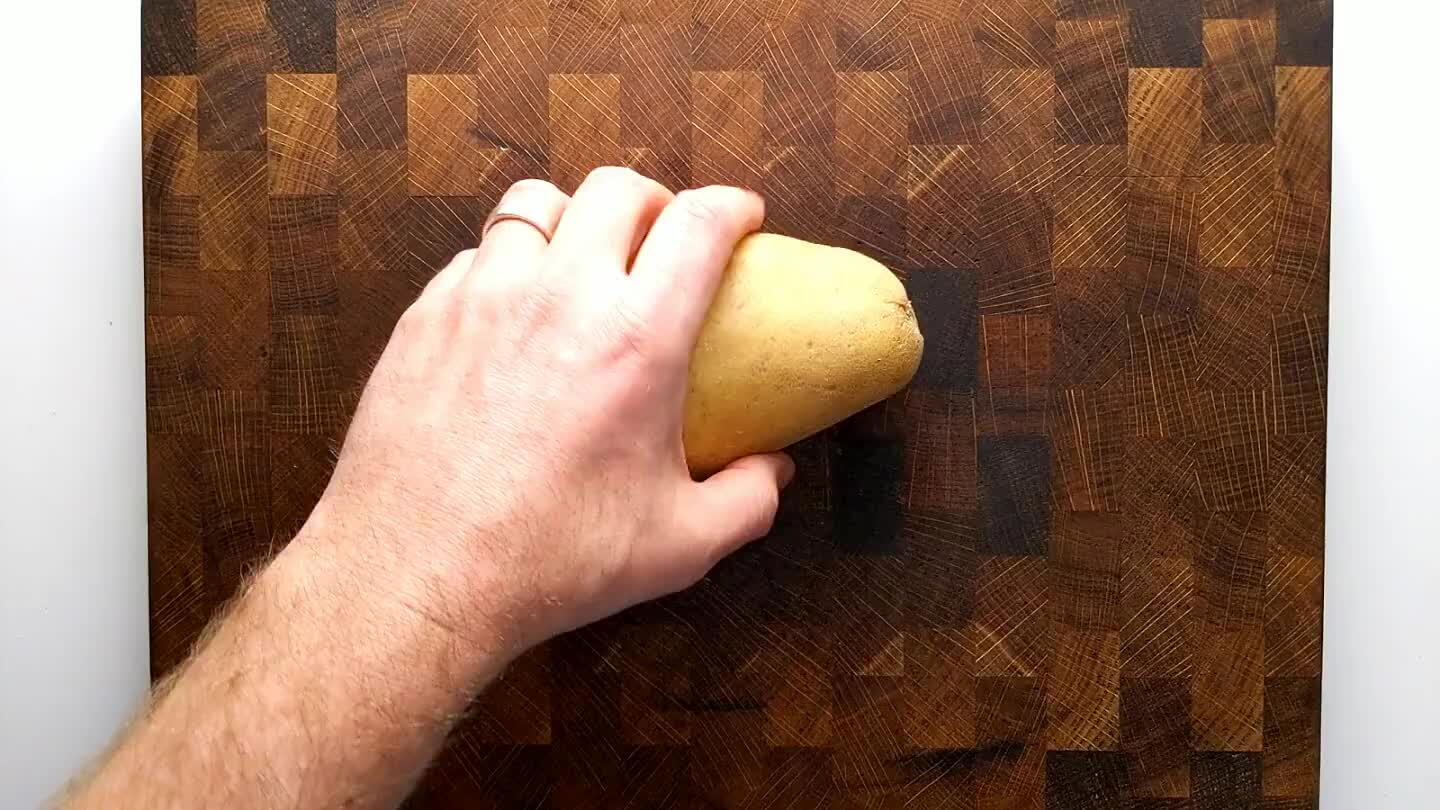 Wash and peel the potato.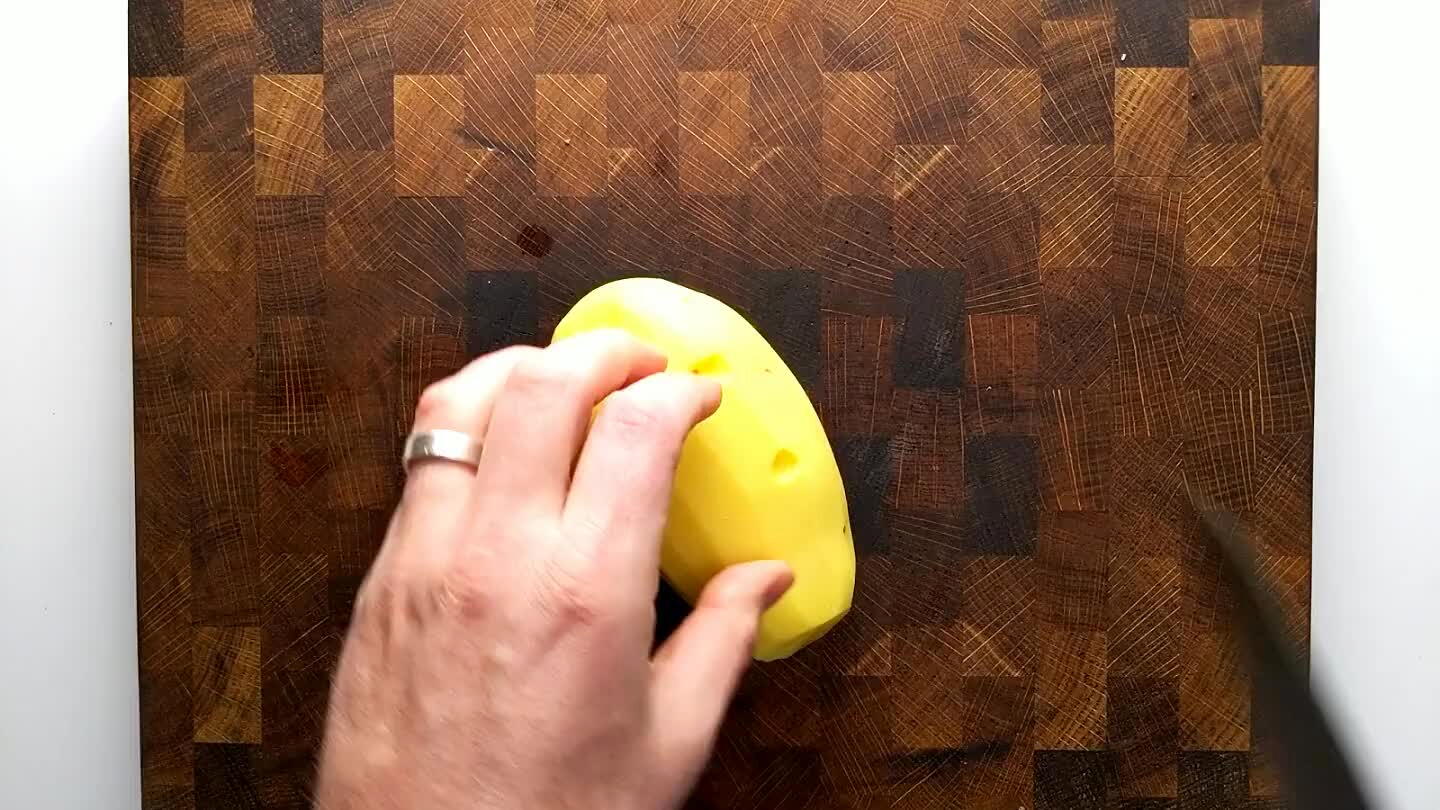 Cut the potato into slices and lay the flat side down on the cutting board and slice into matchsticks.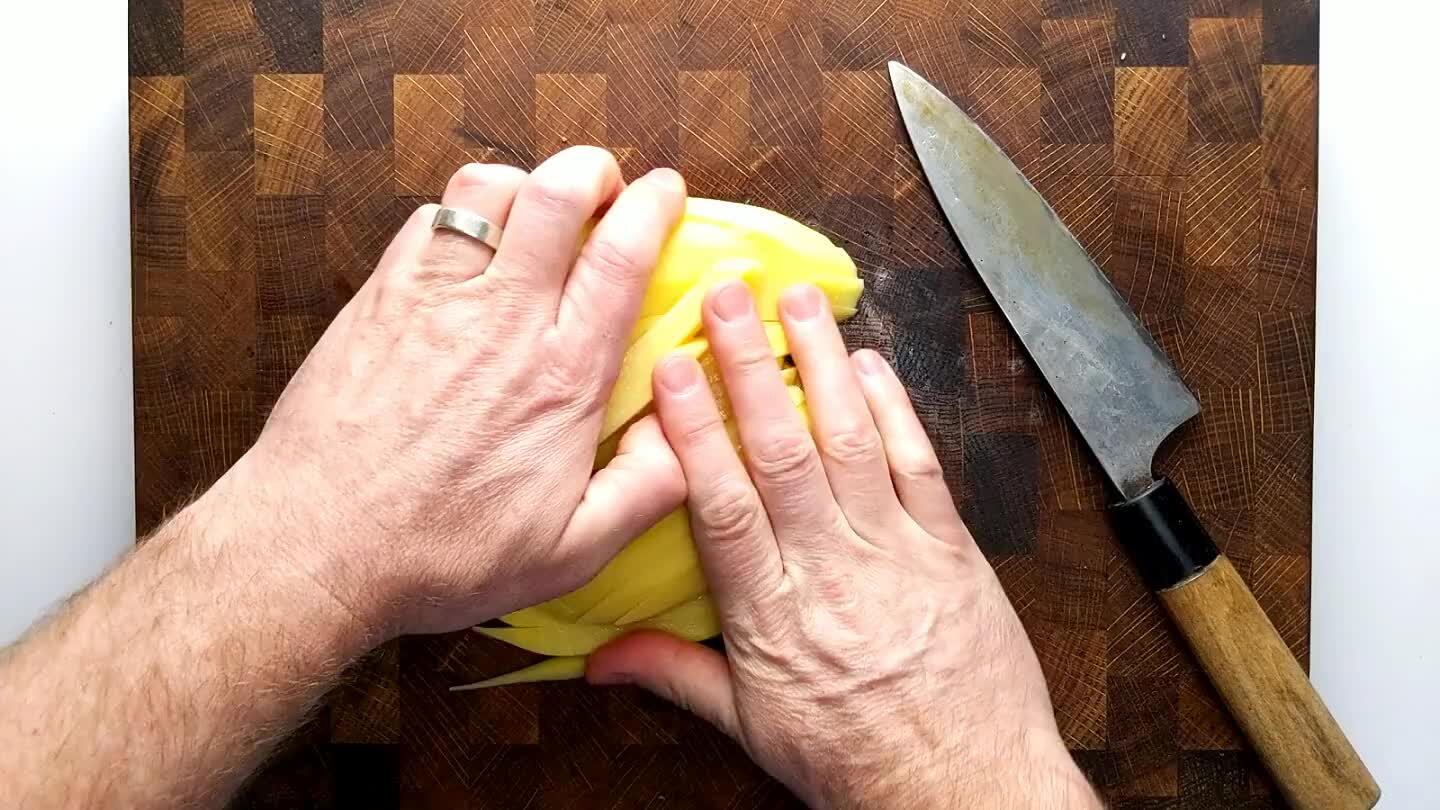 Chop the matchsticks into small cubes.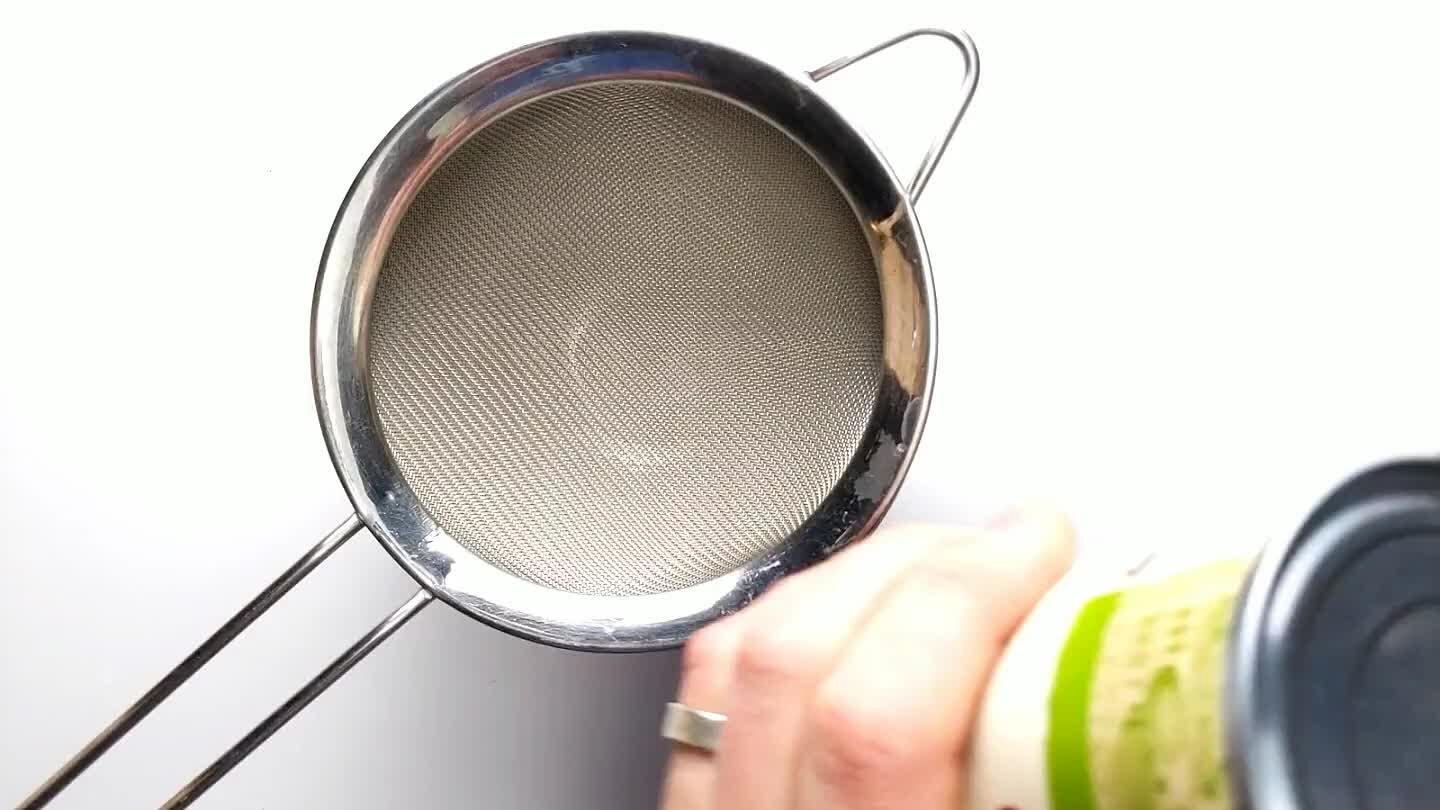 Drain and rinse the can of beans.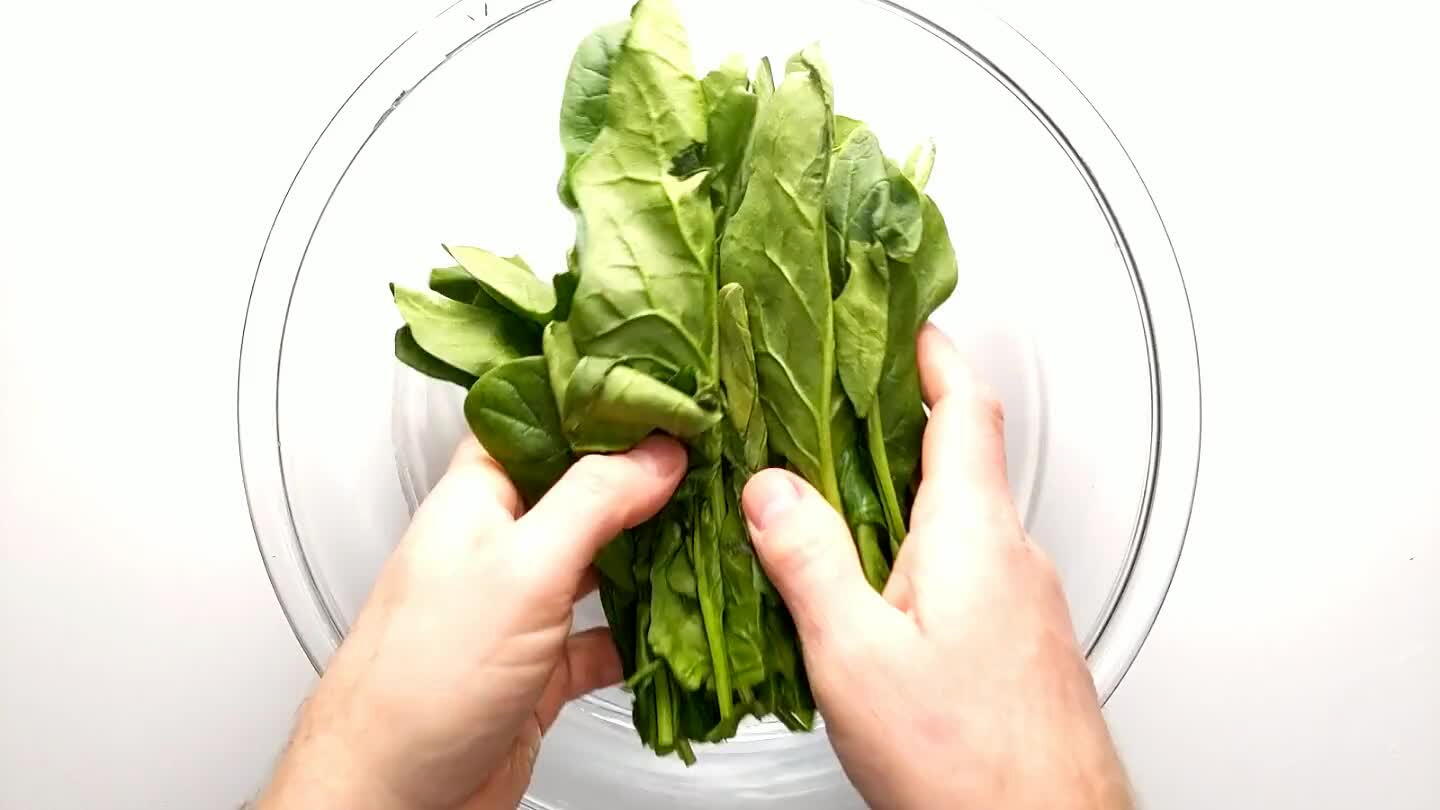 Rinse the spinach under water.
Portion prepped ingredients.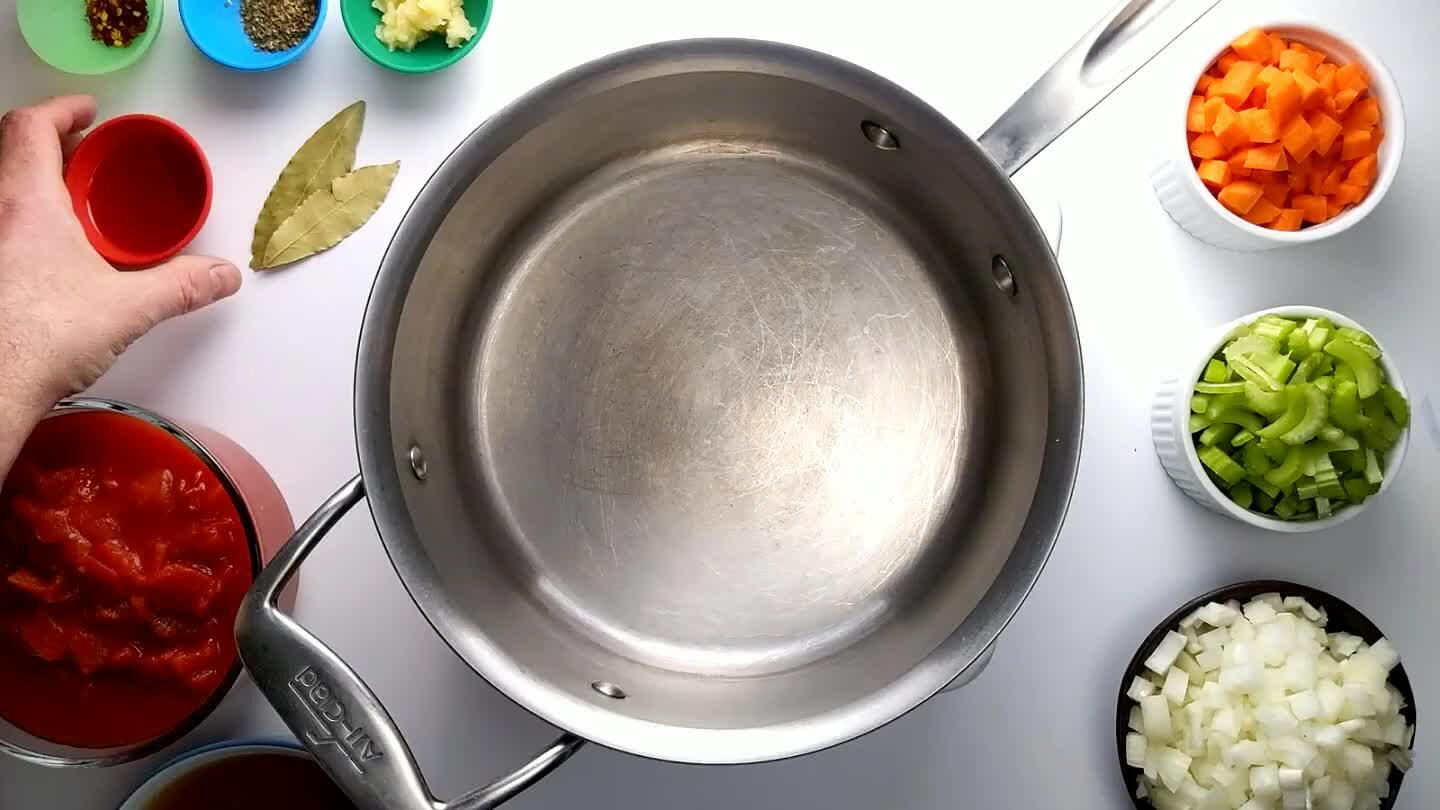 Add the oil to a pan heated to medium high heat and add the onion.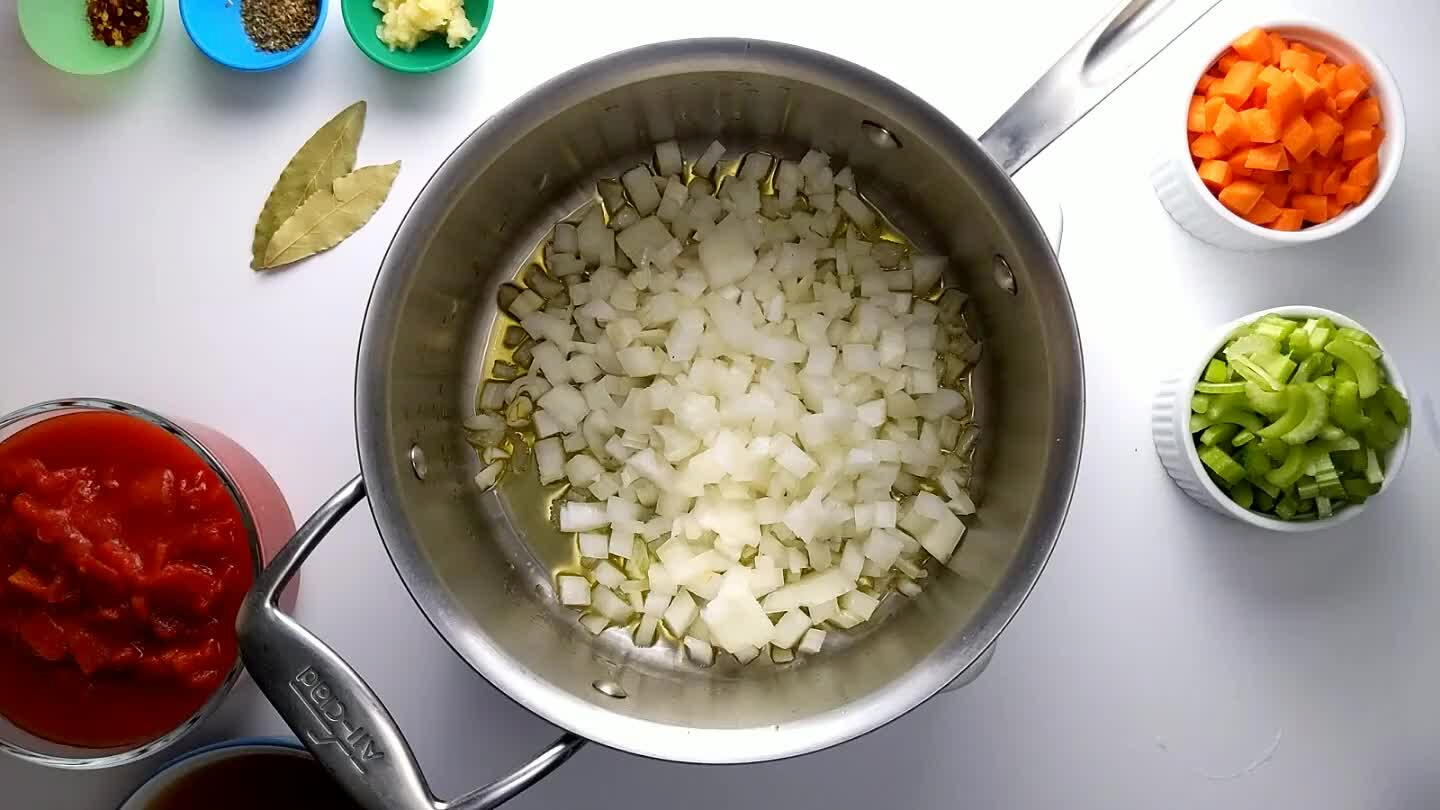 Add the celery and carrot to the pot.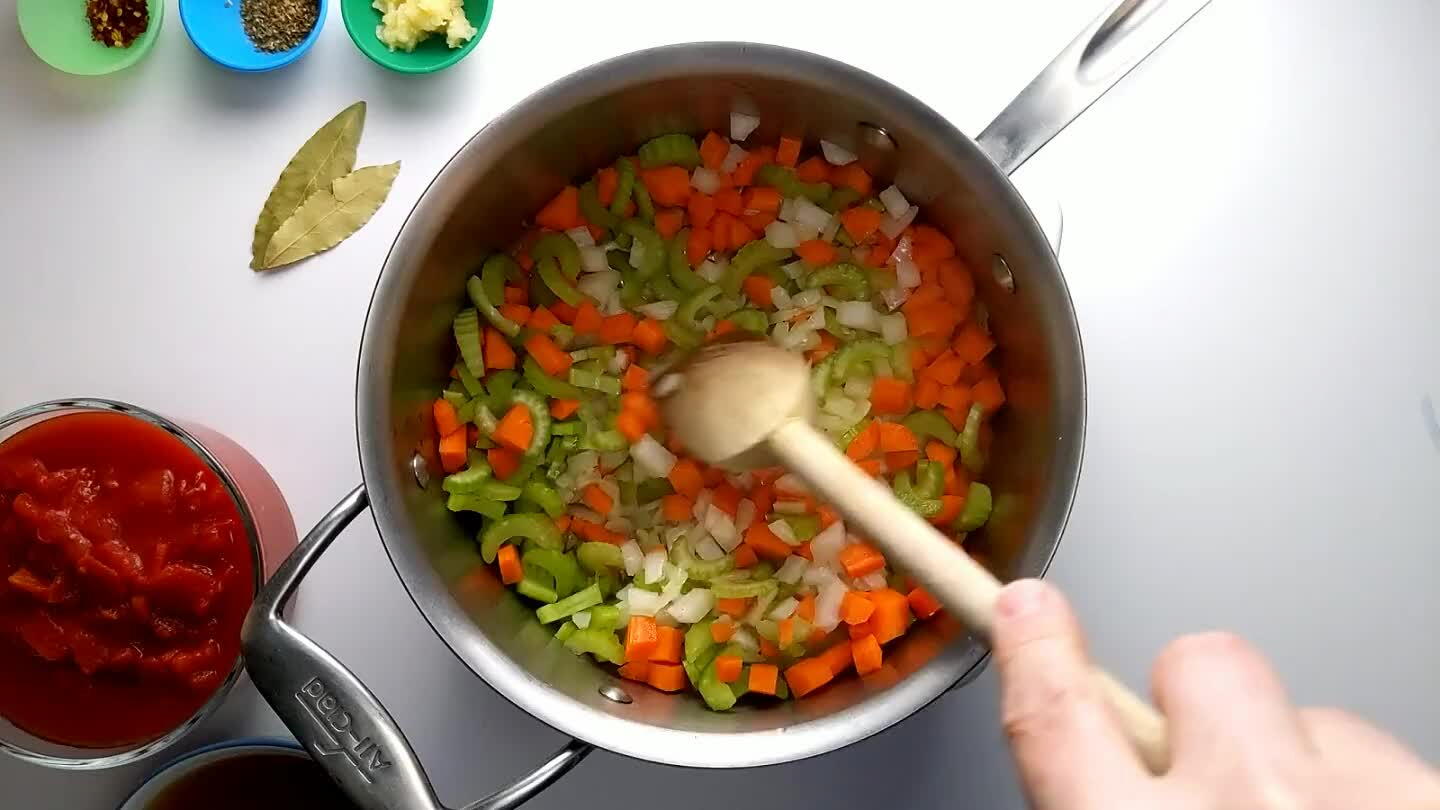 Stir and cook until softened.
Add the garlic and the dried oregano to the pot with the sauteed onion, celery, and carrot.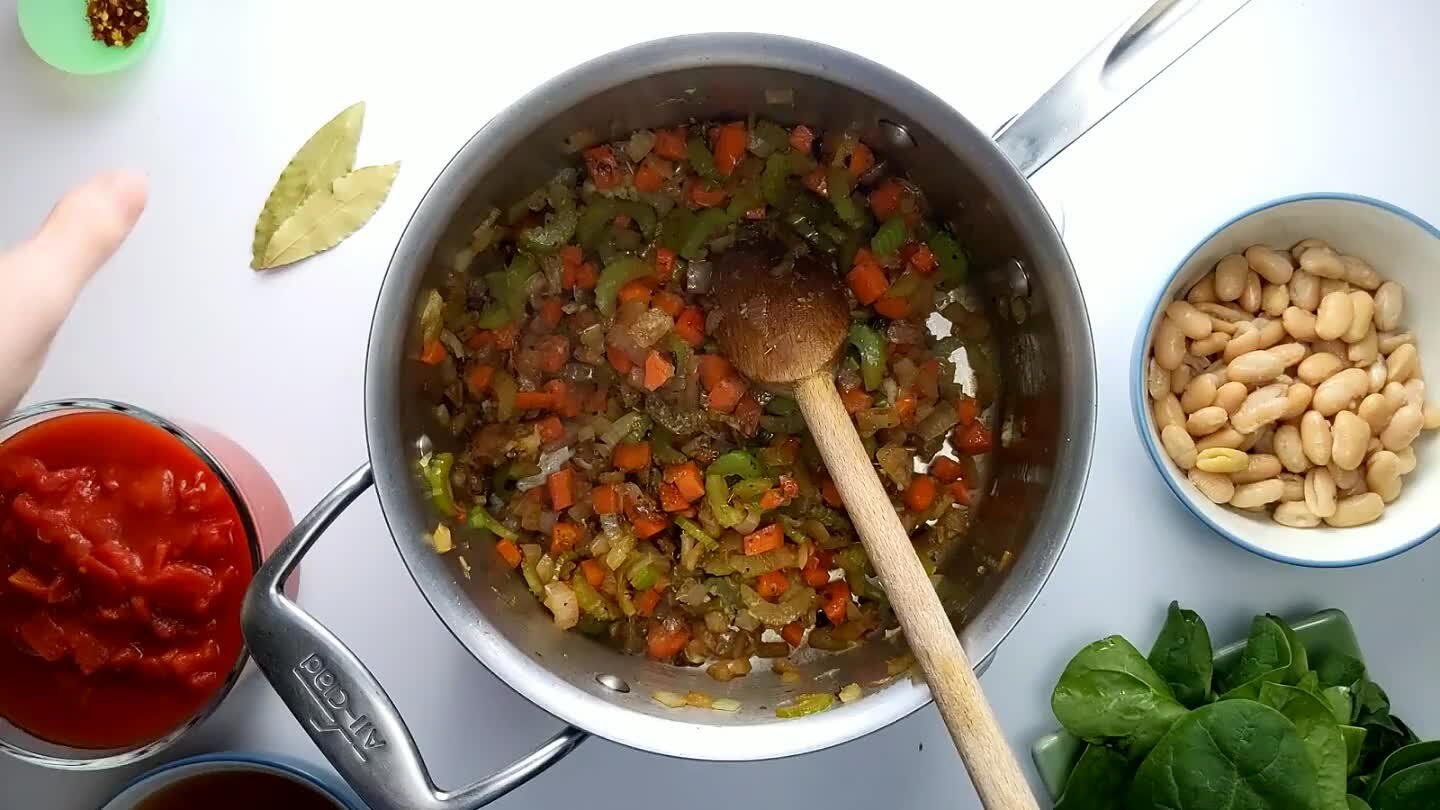 Add the red pepper flakes and bay leaves to the pot and saute for 2 minutes.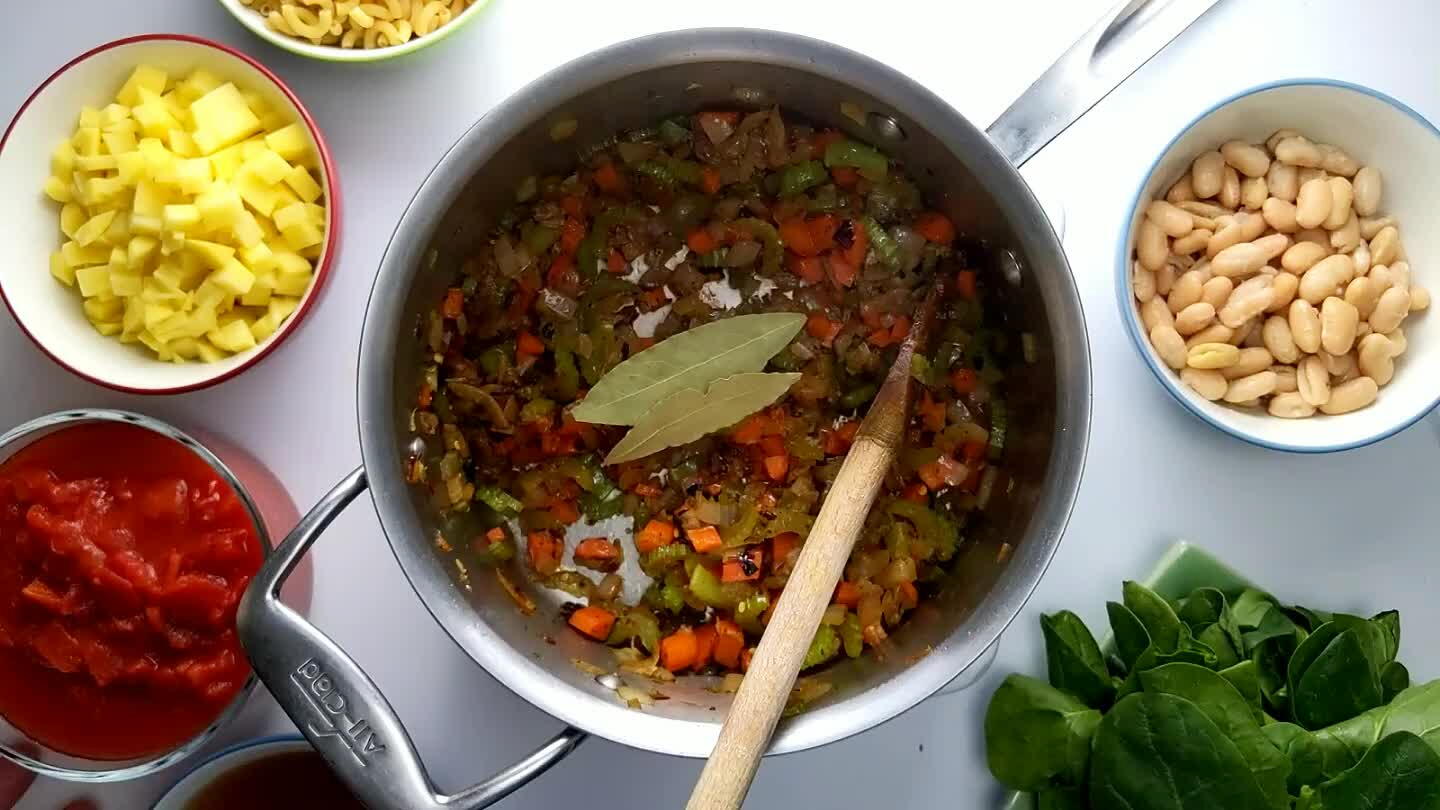 Next, add the diced tomatoes and the broth and bring to a boil.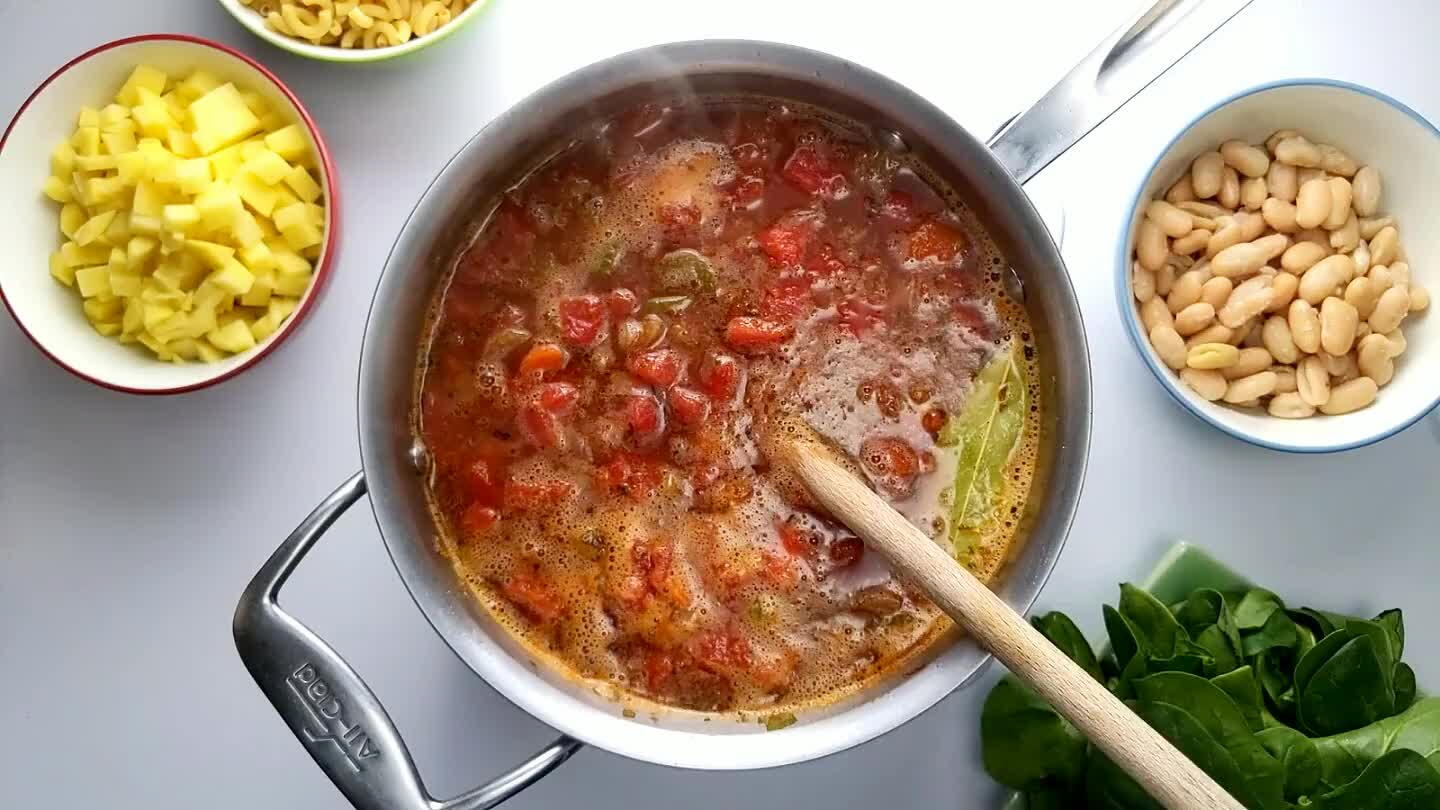 Add diced potatoes and pasta to the soup.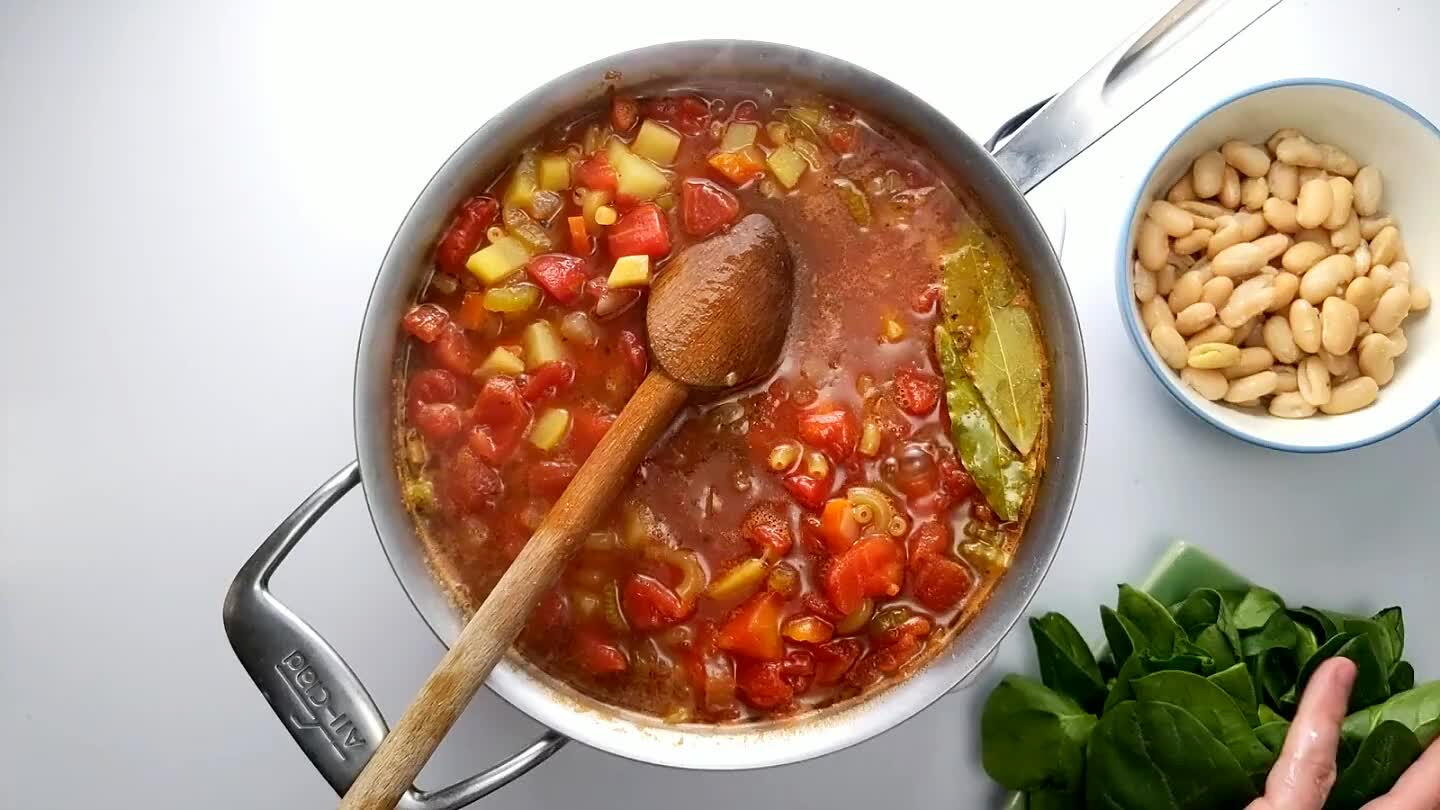 Stir in the spinach and beans and simmer for 20 minutes or until the pasta and potatoes are cooked through.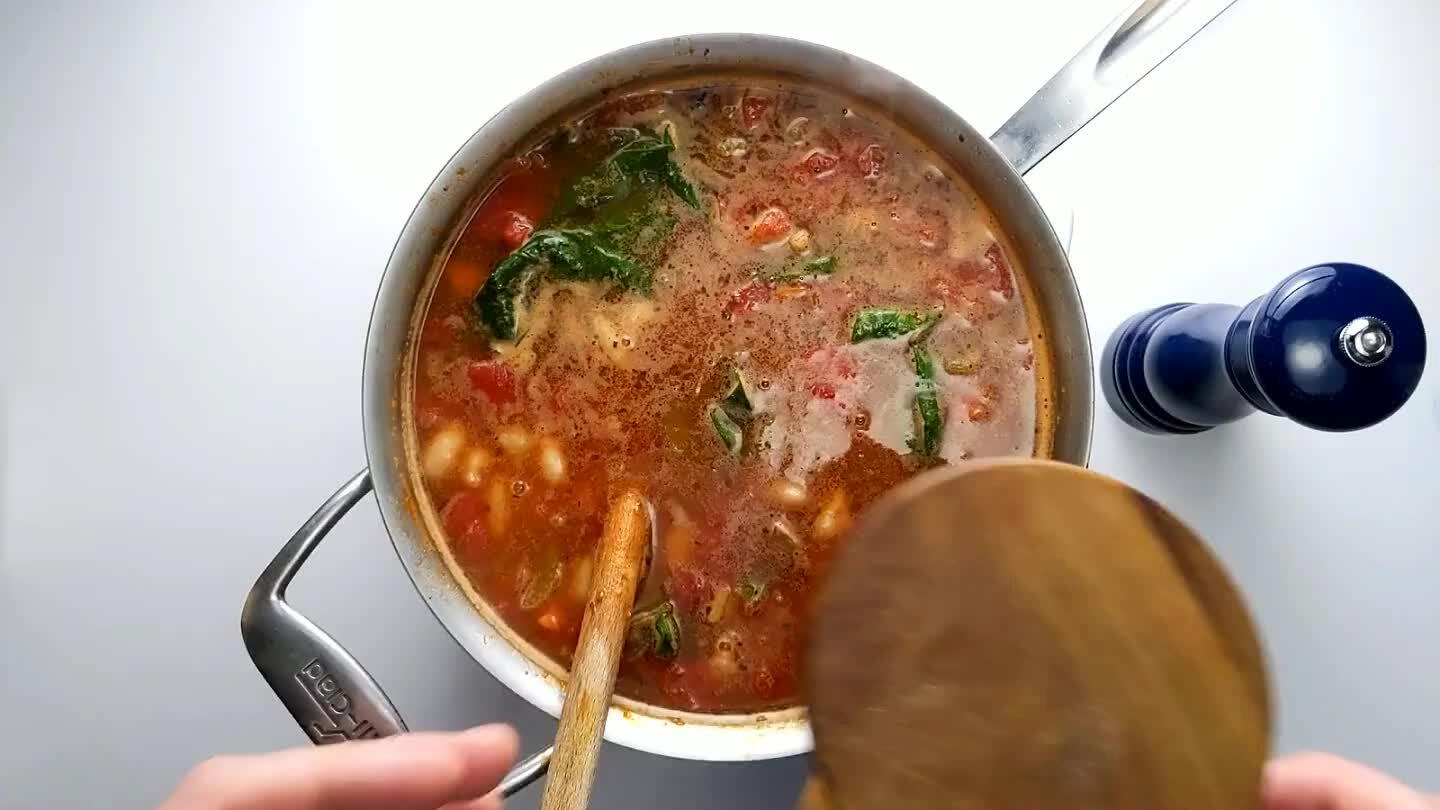 Add salt and pepper to taste.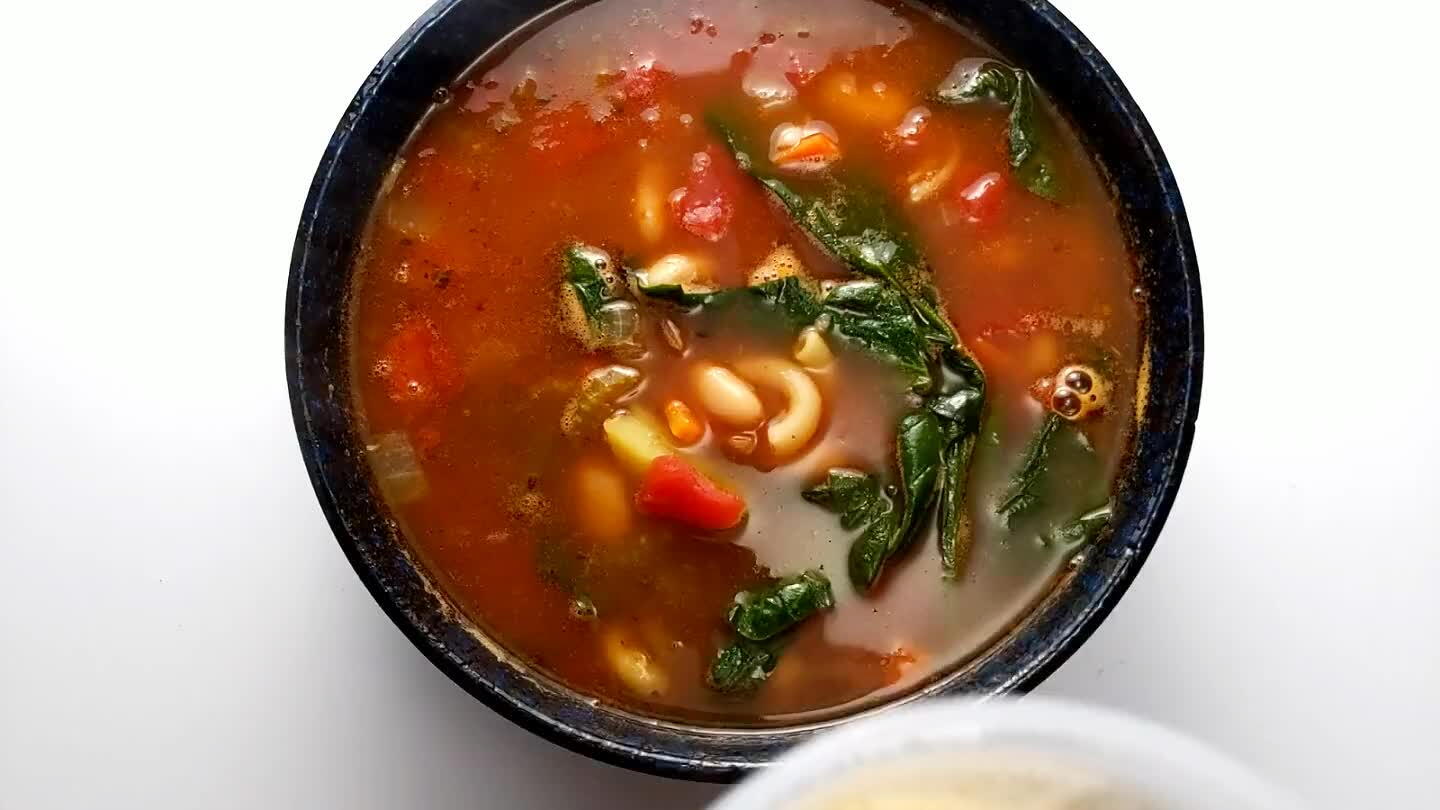 Remove bay leaf before serving and top with parmesan!
Comments