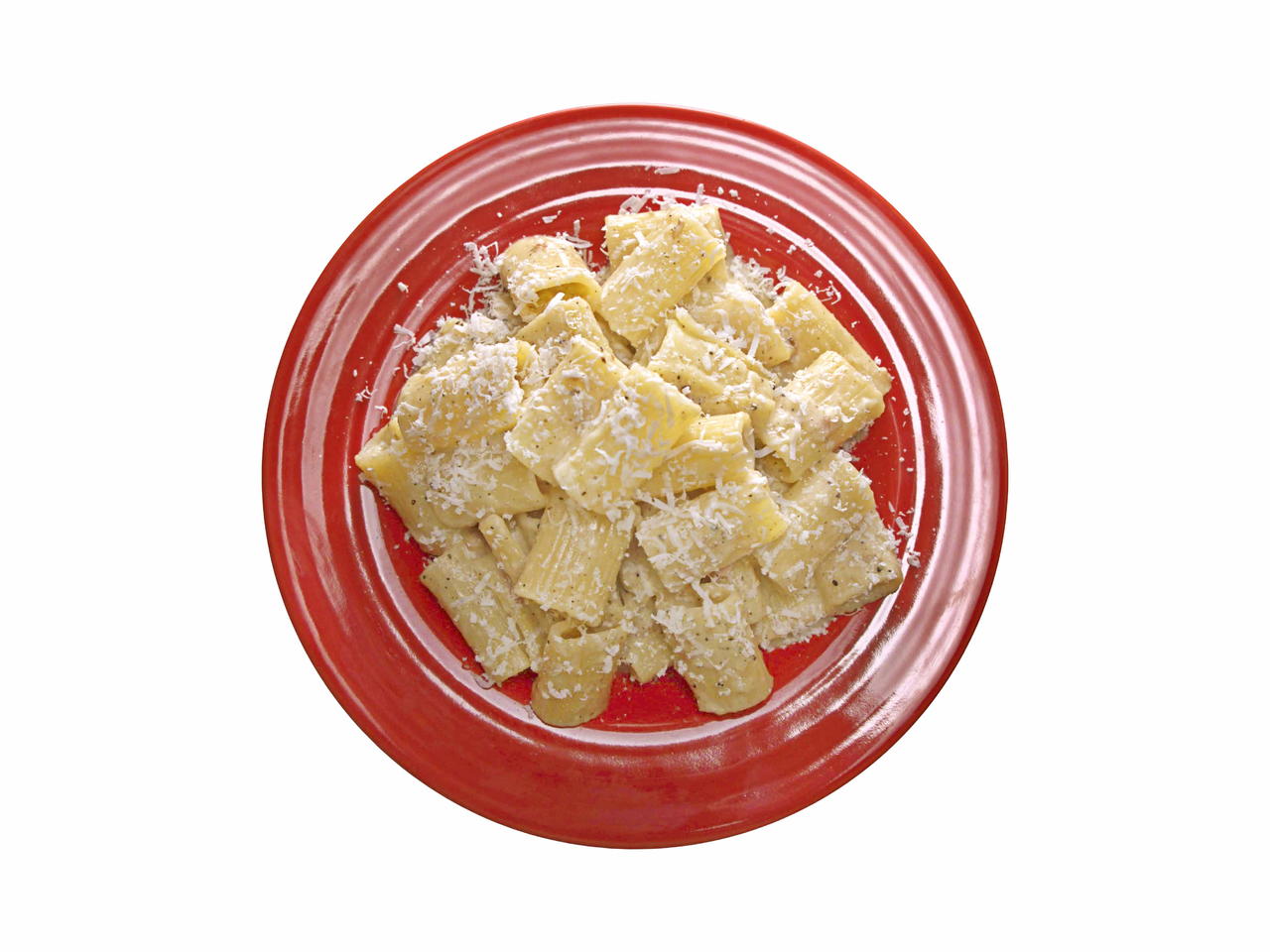 Recipe video made by Ryan
Published on 09/03/2019, viewed by 415
6 portions
20m
Pasta Alla Grecia is Cacio e Pepe with Bacon. Technically, you're supposed to use guanciale (cured pig's cheek) instead of bacon. Bacon is good and it's much easier to find.
What you will need
8 oz Bacon
6 oz. Pecorino
1 lb Rigatoni
2 Tbsp Olive Oil
1/2 tsp Black Pepper
(Nutritional facts 328 calories, 12.58 g fat, 43.57 g carbohydrates, 11.13 g protein, 5 mg cholesterol, 440 mg sodium)
How to cook
A very simple dish. We don't need much. But the simplicity is misleading. This dish does take some skill to master. Dice that bacon.
In a full pot of salty boiling water, boil the rigatoni until nearly tender. Strain, but reserve the pasta water. Leave the rigatoni slightly underdone so that you can finish the cooking in the sauce. This will make it easier to cook the rigatoni just right, so that it keeps its shape but yields to the tooth.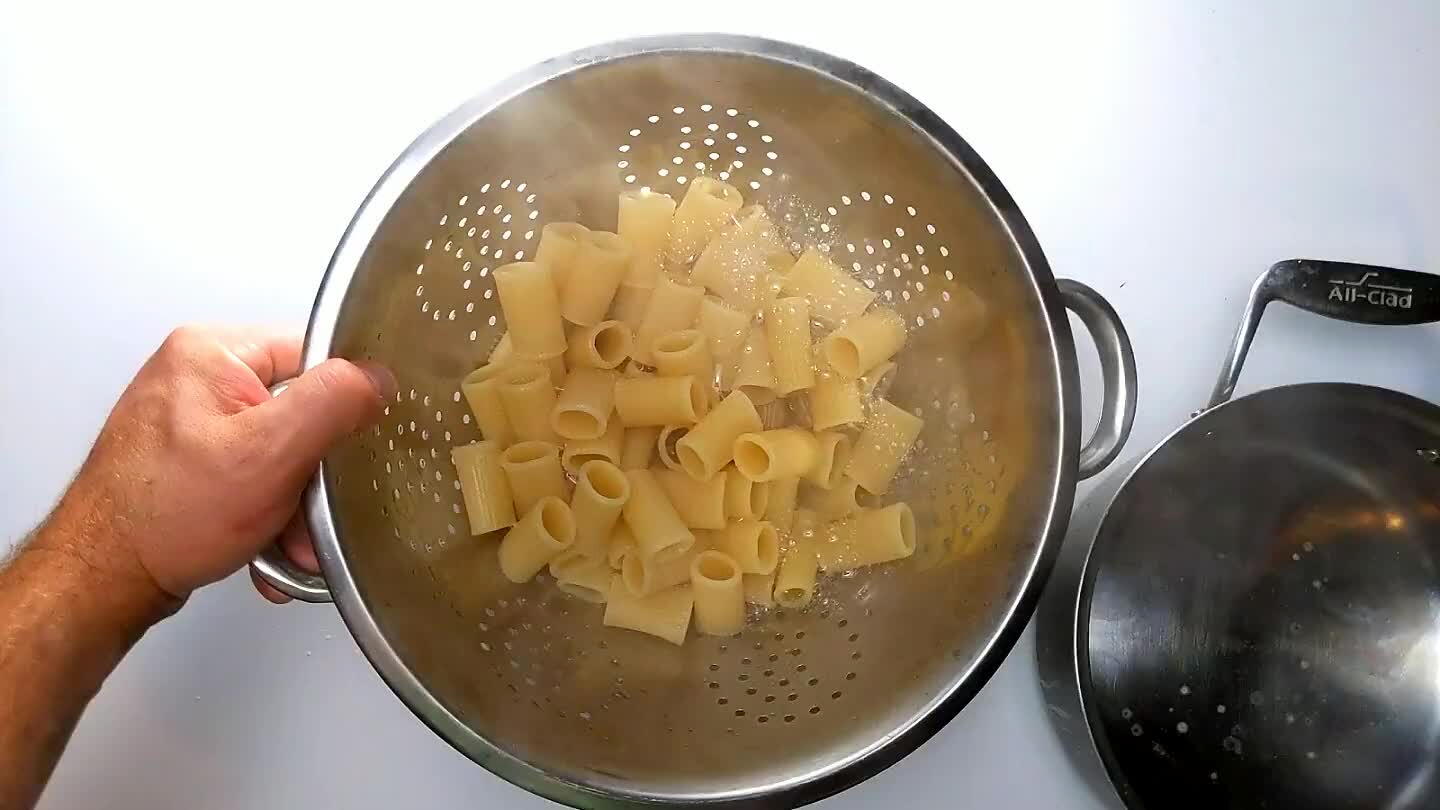 Grate the cheese on the fine side of your box grater. The finer the you grate the cheese, the easier it will melt into the sauce later.
Warm the oil in a heavy skillet over medium heat.
Add the bacon. Stir frequently until bacon is crispy.
Dump in the ground black pepper.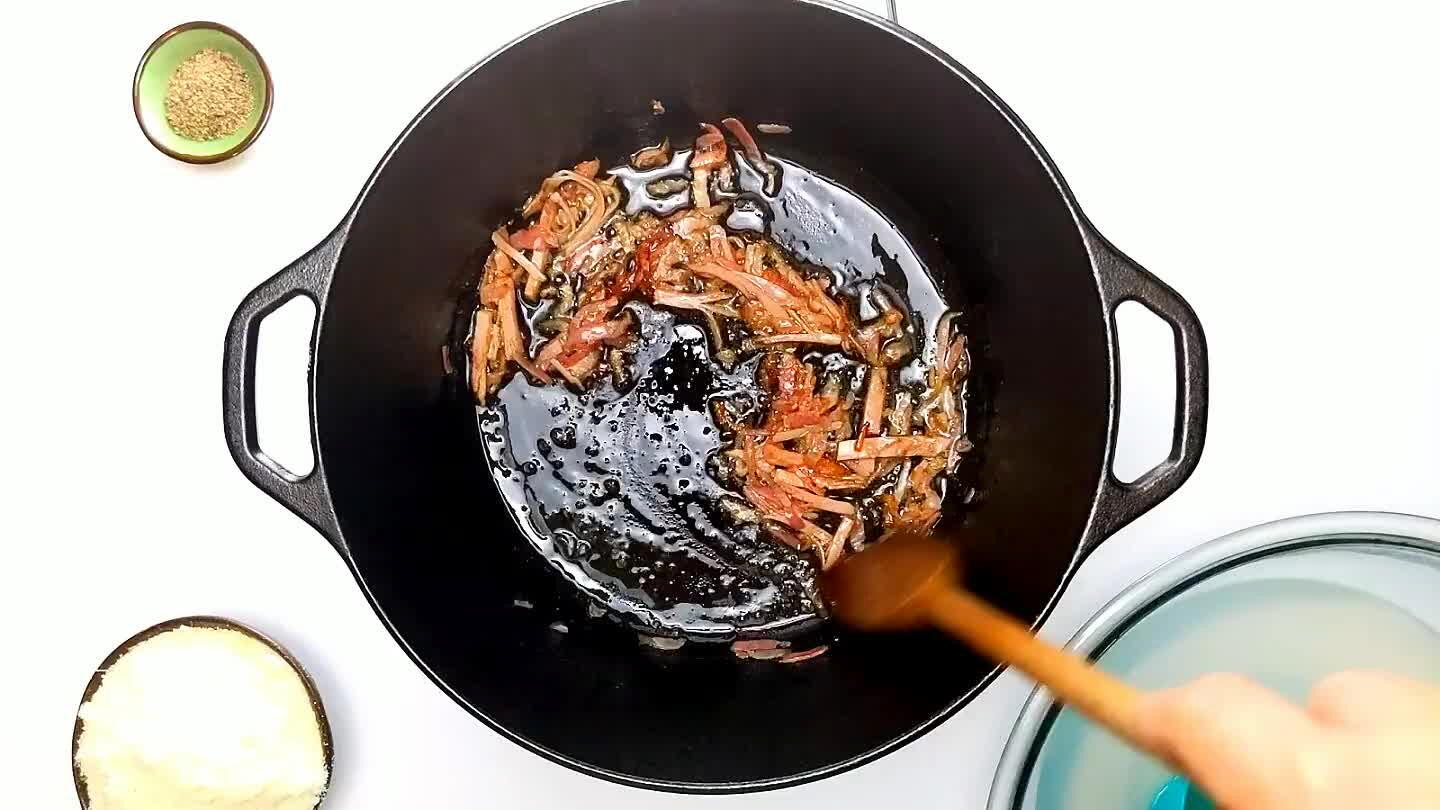 As soon as the pepper becomes fragrant, add a small ladle of pasta water to the pot.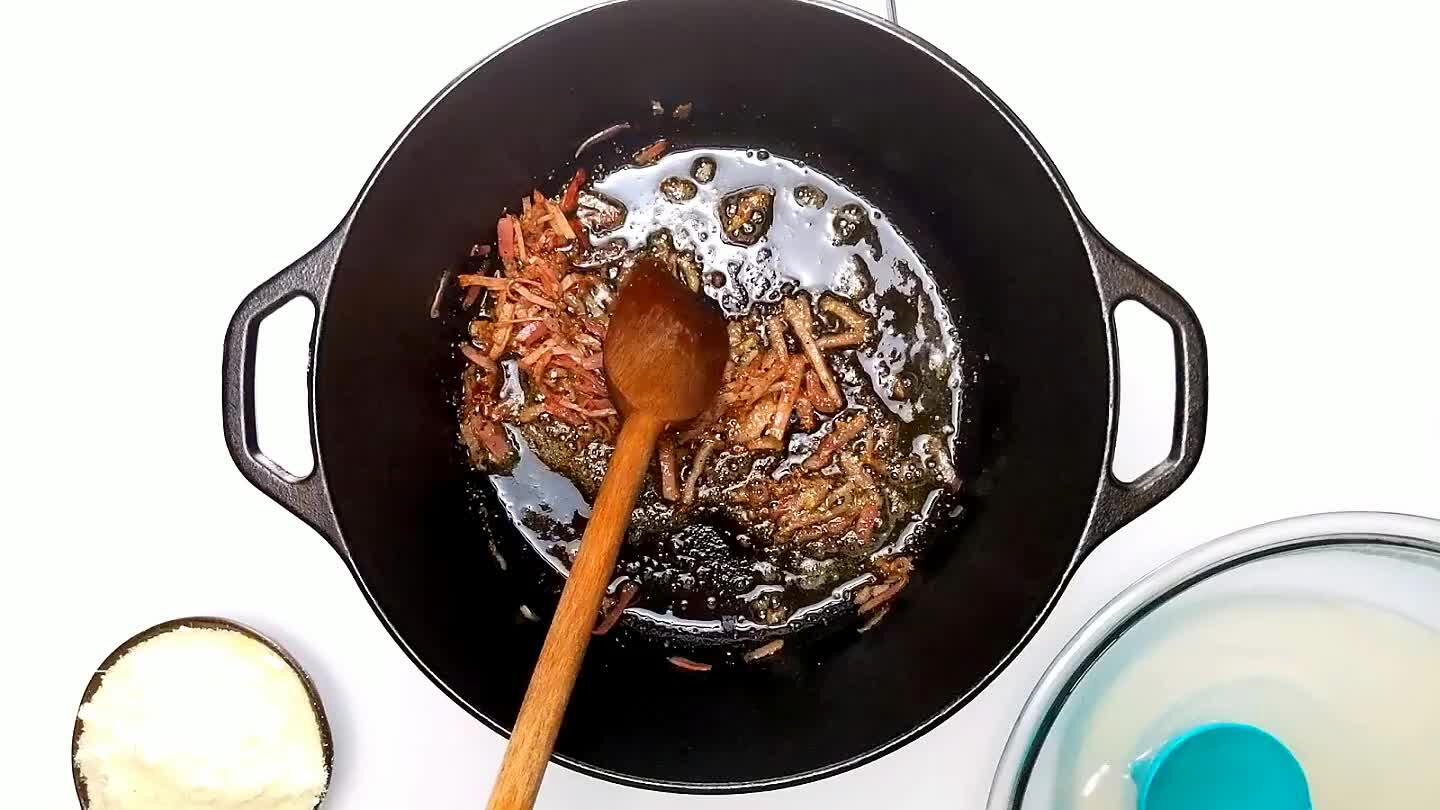 Add the rigatoni to the pot. Simmer gently until rigatoni is cooked to your liking..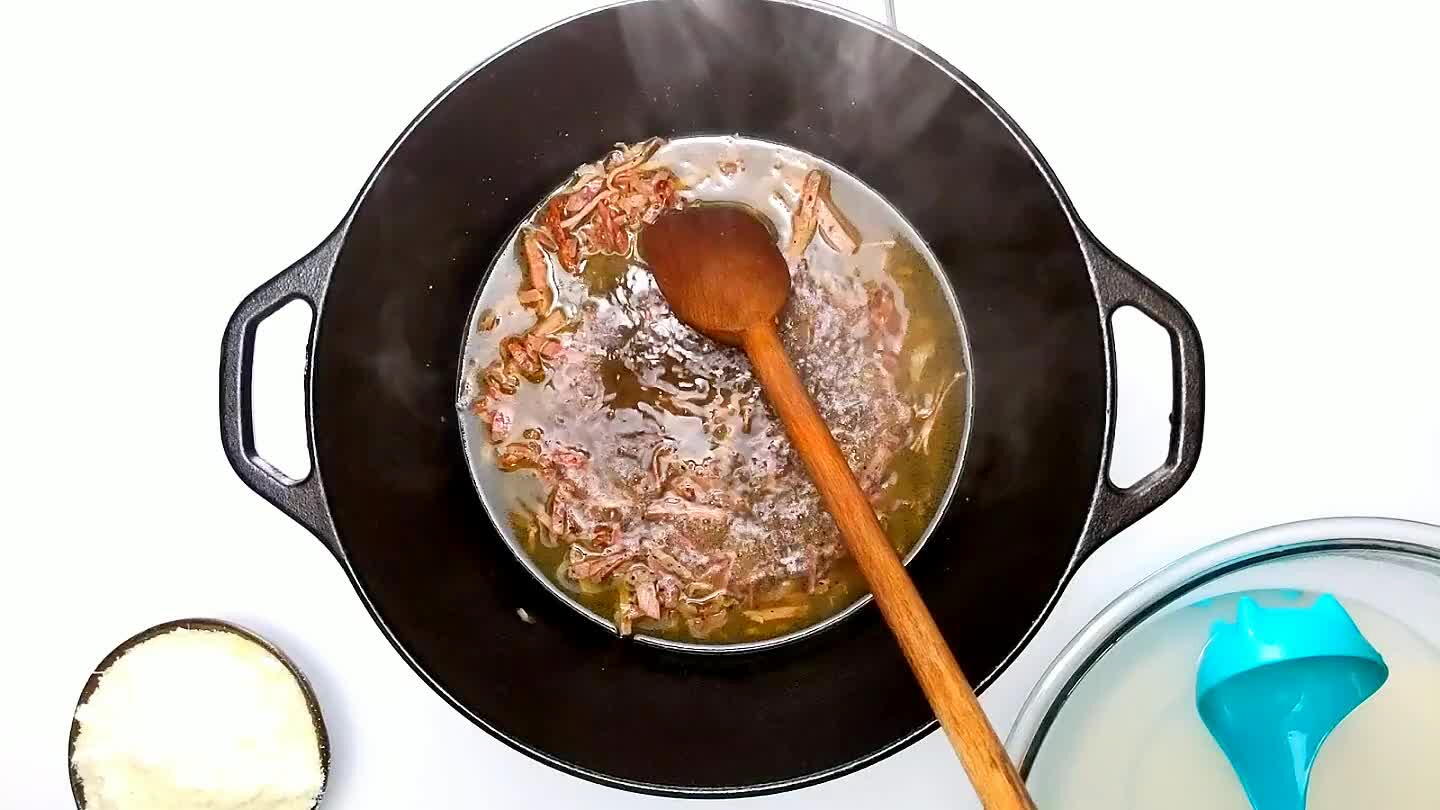 Turn off the heat. Let the pot cool for a few minutes. If you add the cheese too soon it can get goopy. Stir in the pecorino. Stir continuously until the cheese is melted into a smooth sauce. You will likely need to add a little more pasta water to keep the sauce flowing.
Comments