Pear and Goat Cheese Salad
with Apricot Balsamic Dressing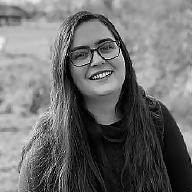 Recipe video made by Michelle
Published on 08/14/2020, viewed by 1156 , 0 Comments
4 portions
20m
If you've never tried this delicious combo, don't wait! This has all the texture and flavor to make a perfect salad.
What you will need
5 oz Mixed Greens
1 Bartlett Pear
1/2 cup Microwavable Quinoa
3 oz Goat Cheese
CANDIED WALNUTS
1 cup Walnuts
1/4 cup Sugar
1 tbsp Salted Butter
APRICOT BALSAMIC DRESSING
1/4 cups Balsamic Vinegar
1/4 bunch Parsley
2 Tbsp Apricot Jam
1/2 tsp Salt
1/4 tsp Black Pepper
1 Tbsp Stone Ground Mustard
6 Tbsp Olive Oil
(Nutritional facts 413 calories, 40.55 g fat, 9.49 g carbohydrates, 3.74 g protein, 17 mg cholesterol, 269 mg sodium)
How to cook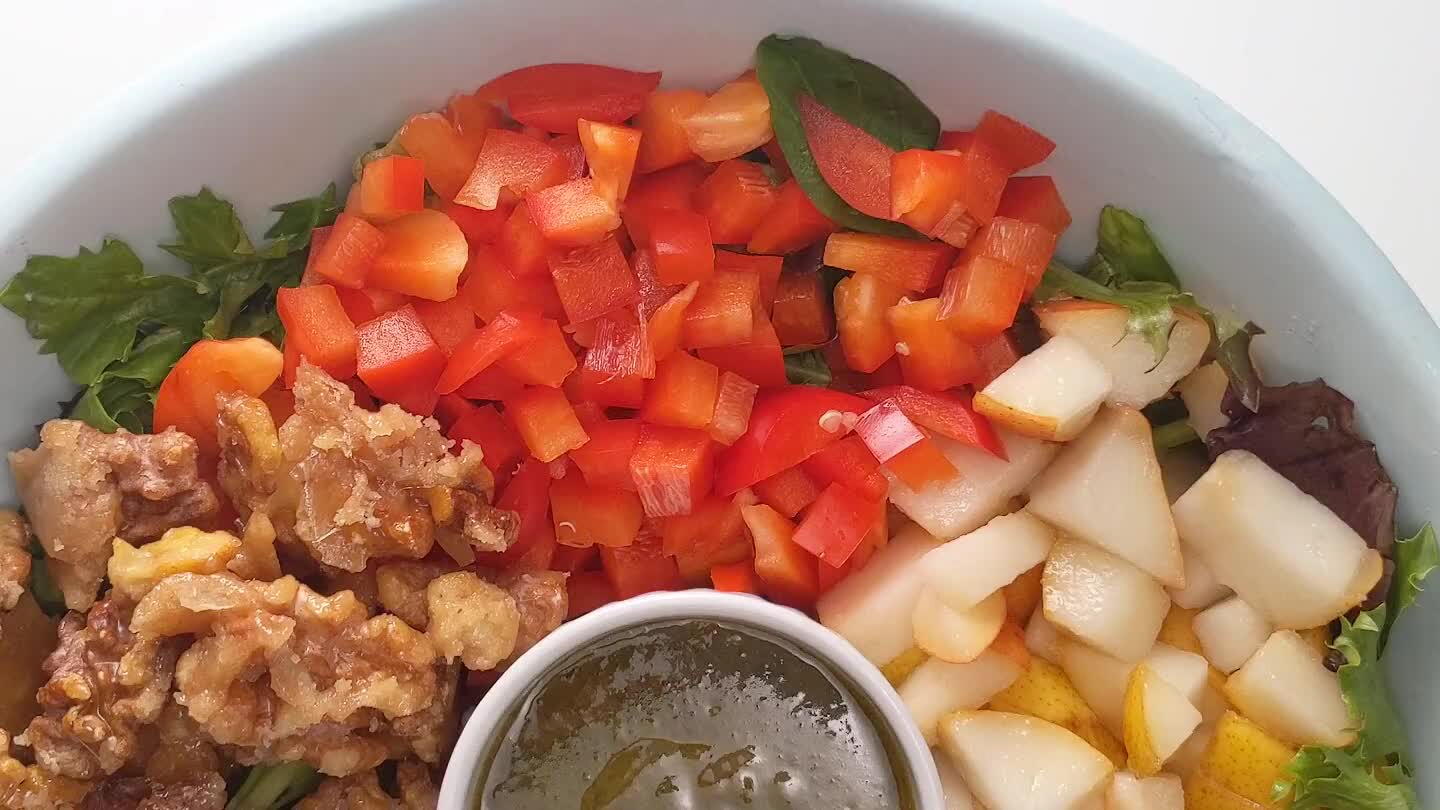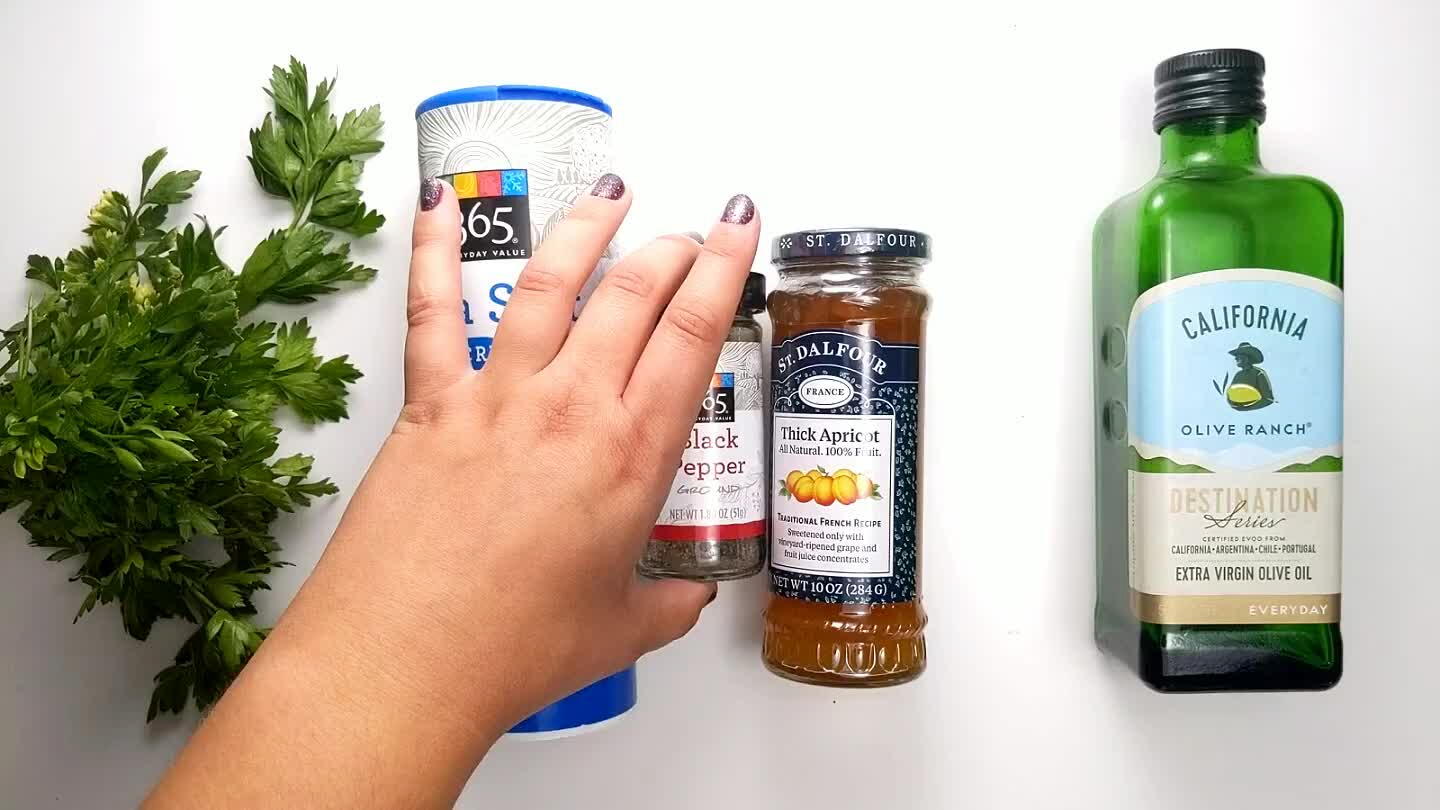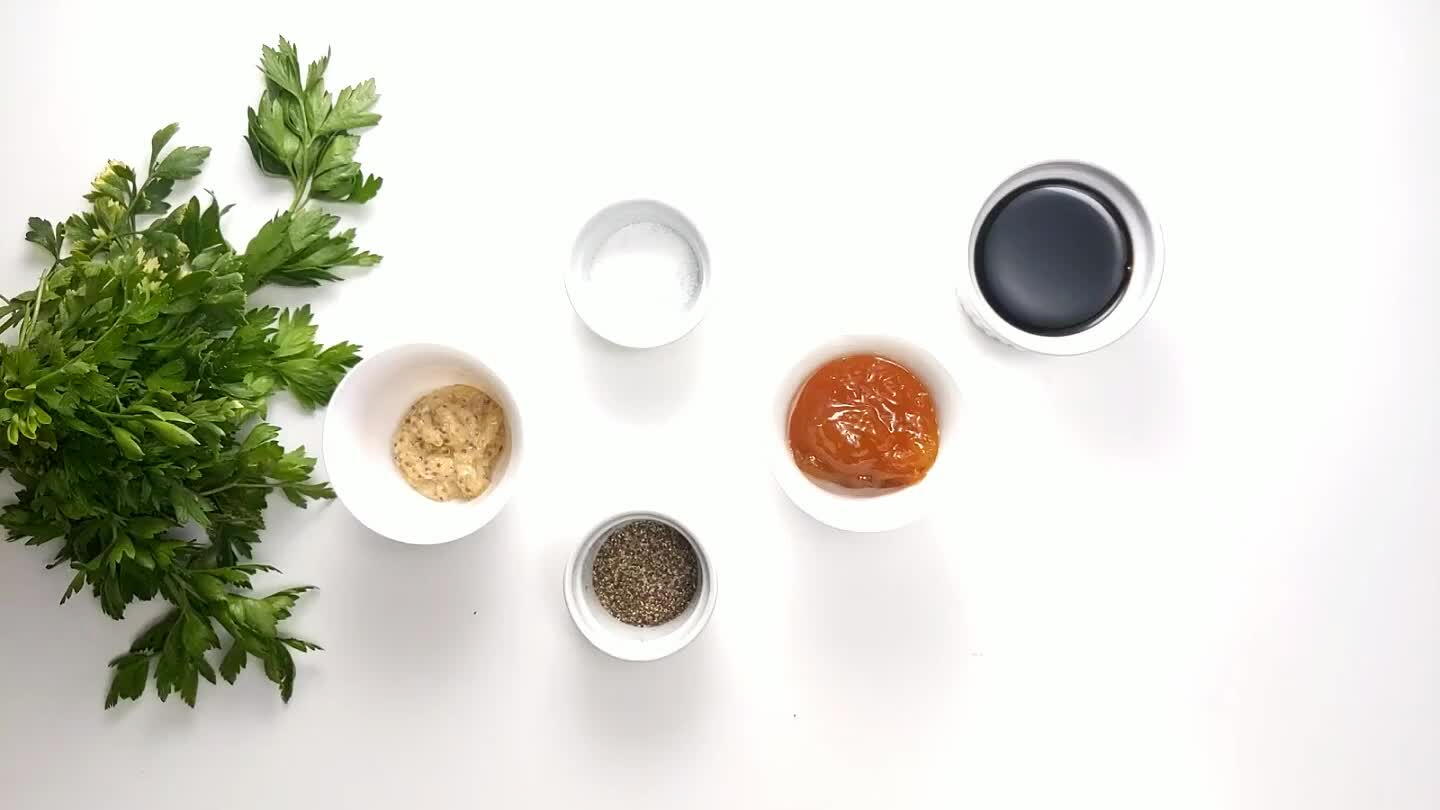 Gather and portion all ingredients for the dressing, candied walnuts, and salad toppings.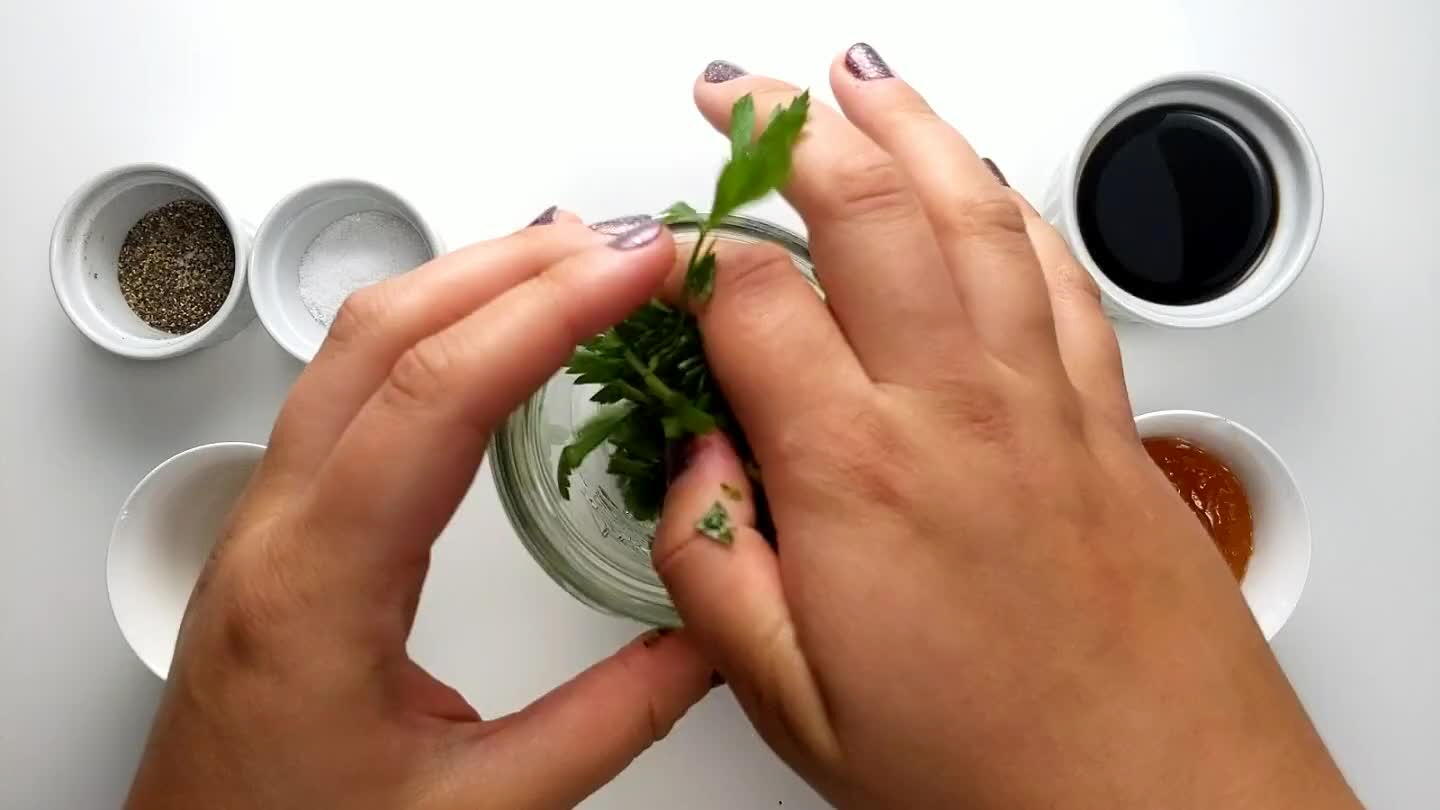 Add the parsley leaves to a jar, blender, or food processor.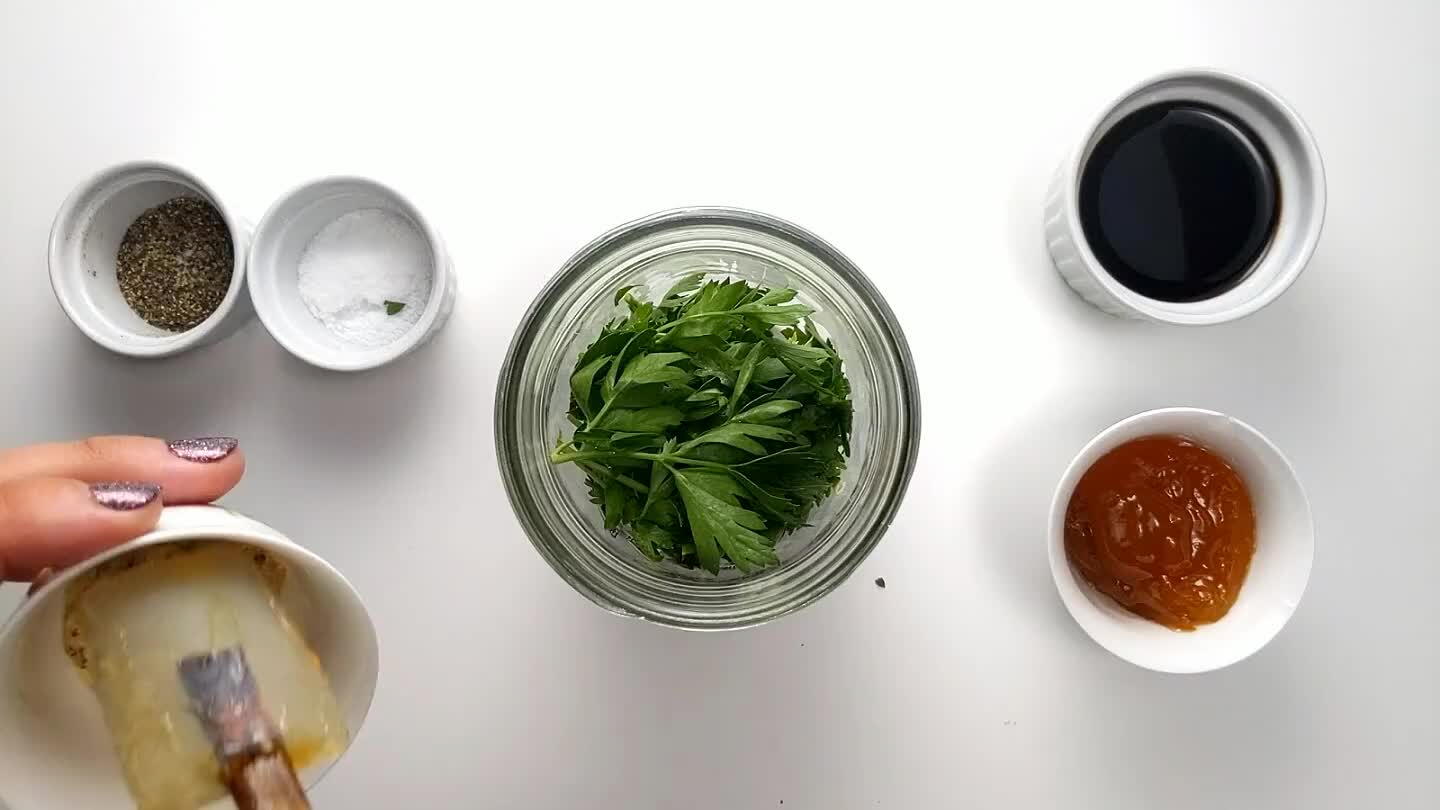 Add the mustard.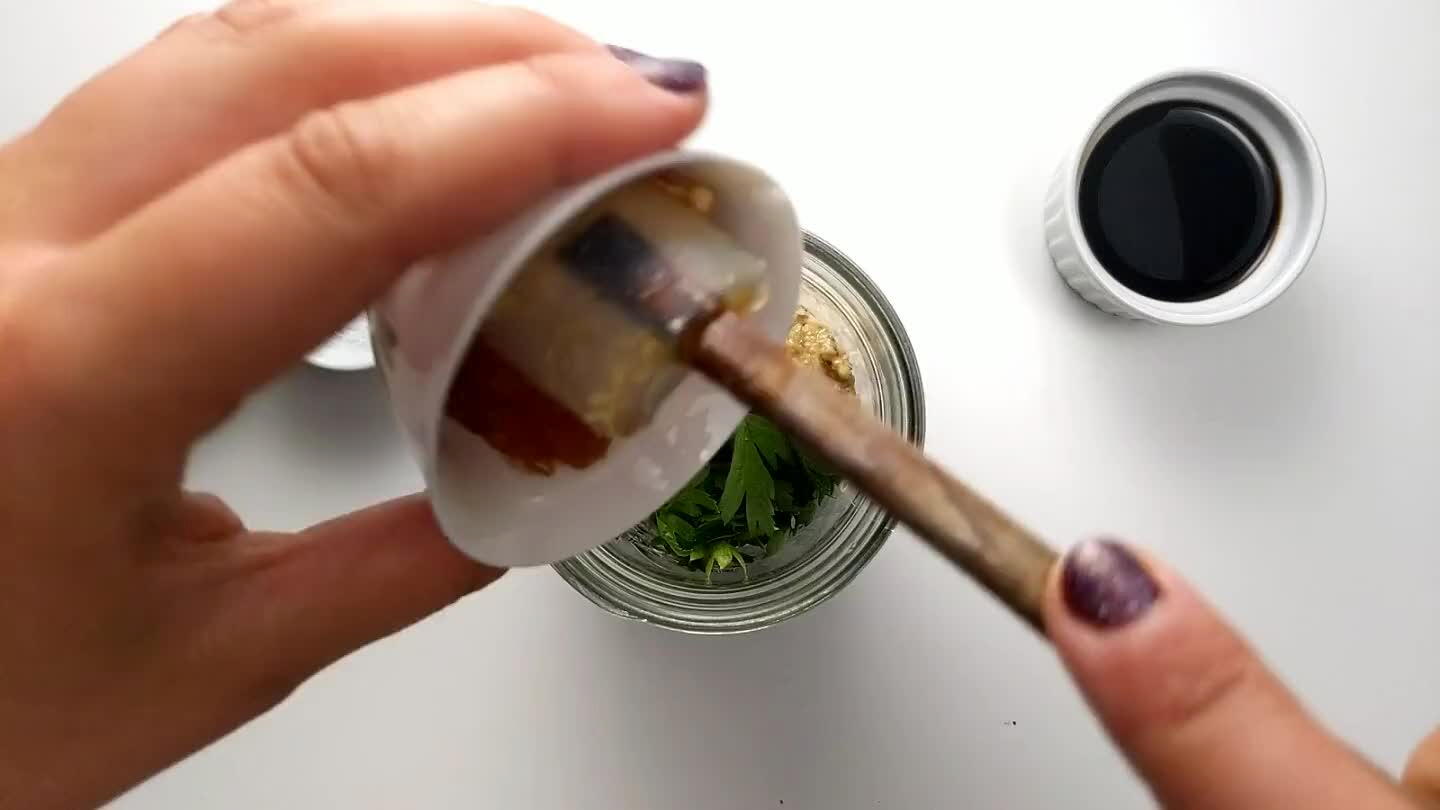 Add the apricot jam.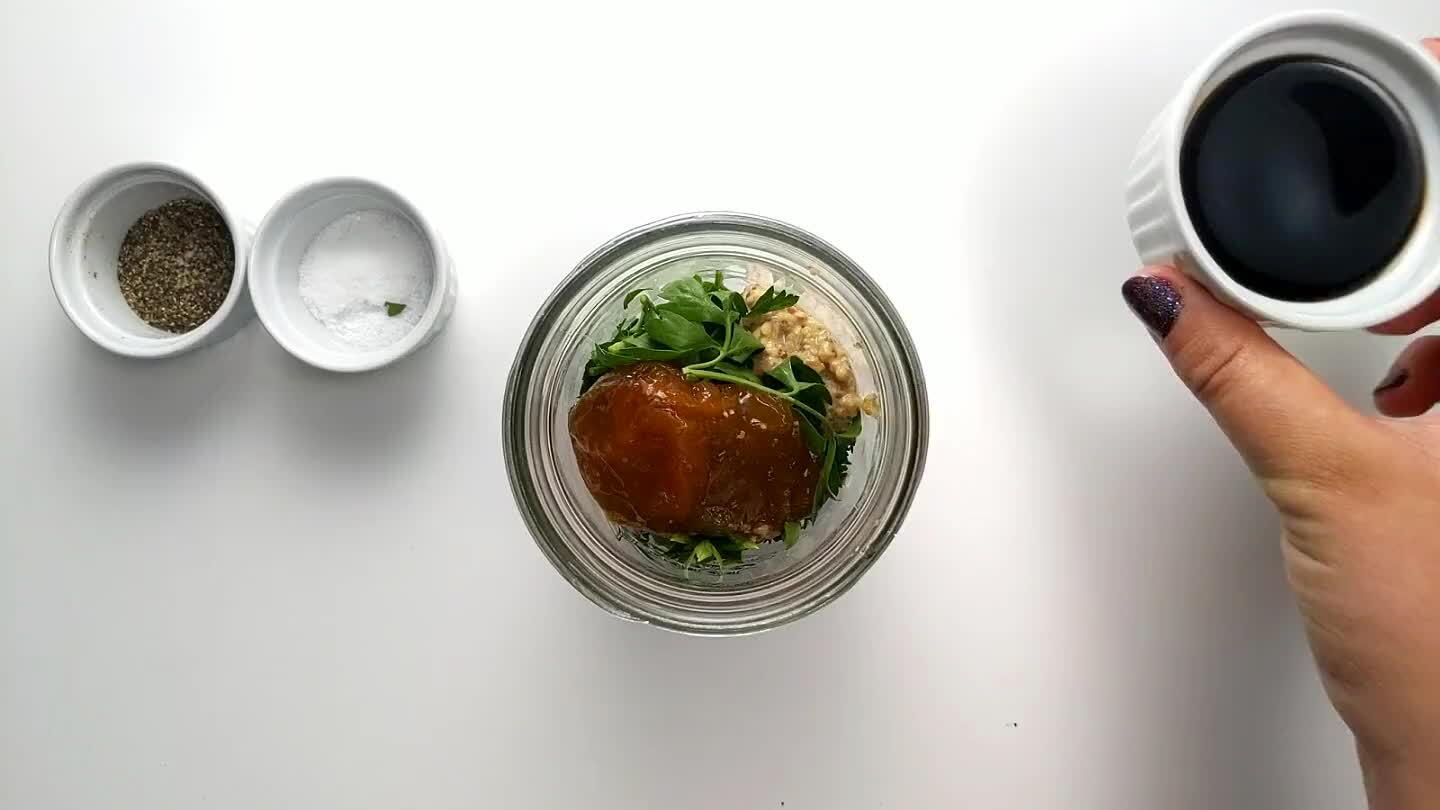 Pour in the balsamic vinegar.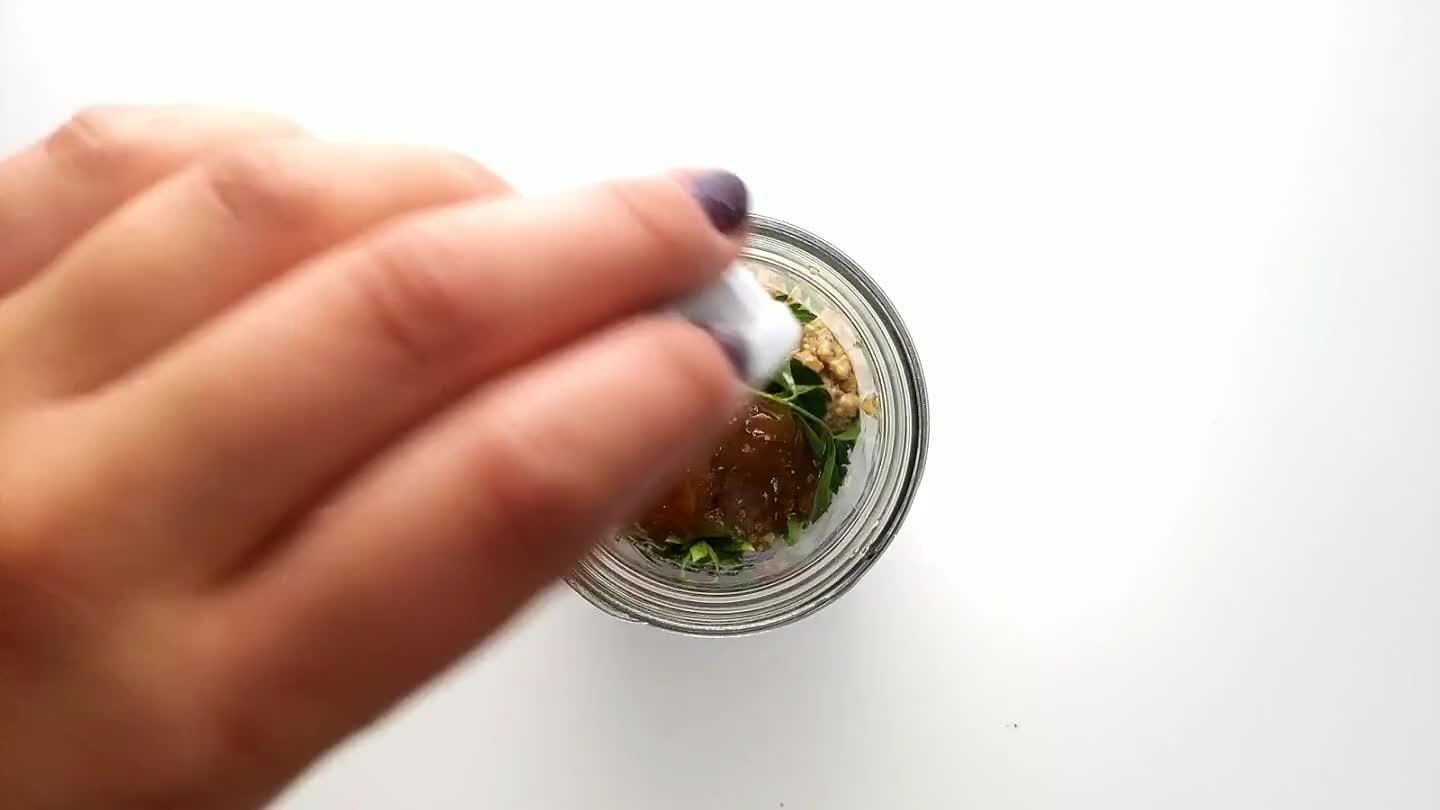 Season with the salt and pepper.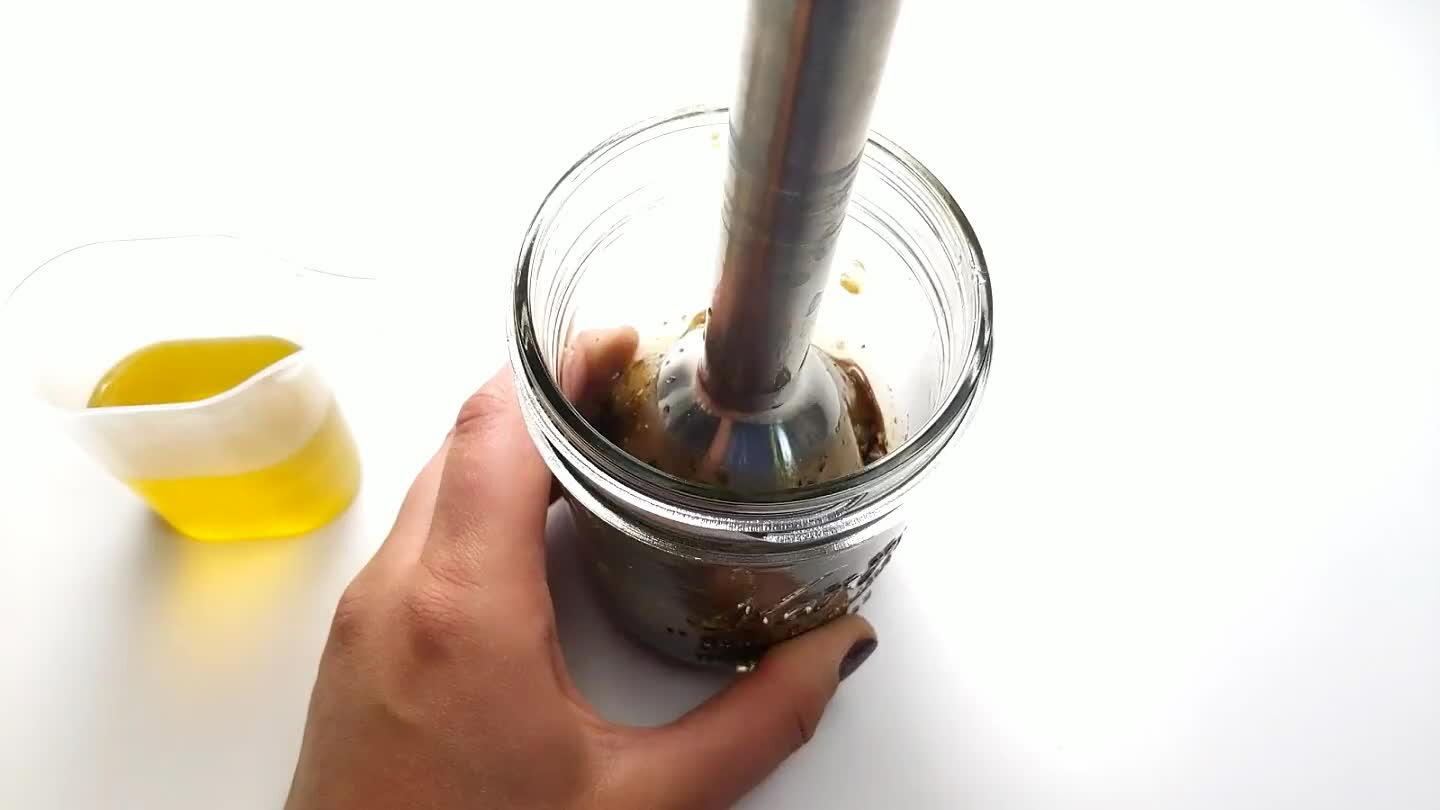 I prefer to use an immersion blender here and a jar, but a blender or food processor works well also. Blend all the ingredients becides the olive oil.
Slowly pour the oil in while blending to emulsify the dressing.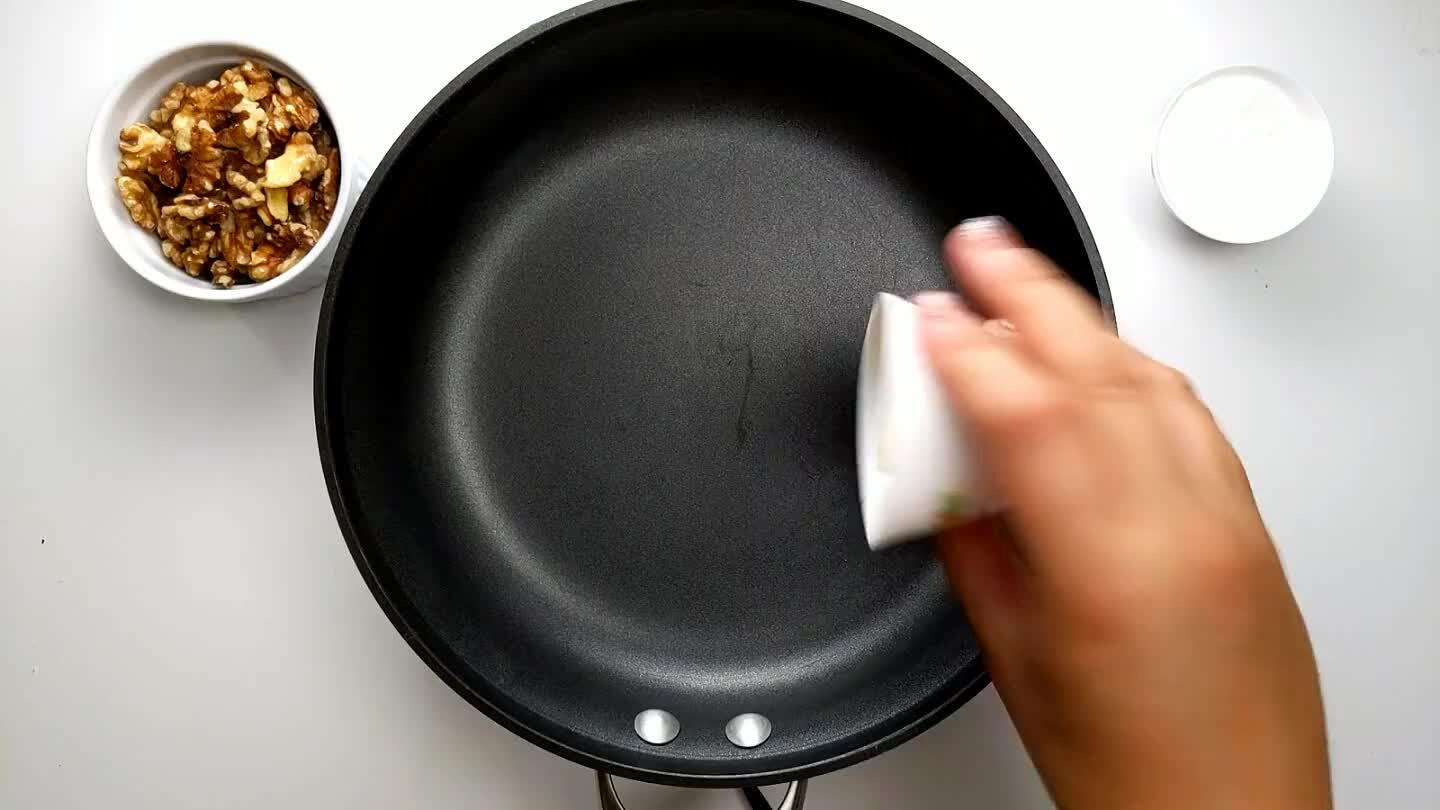 Add the butter, sugar, and walnuts to a non-stick pan over medium heat.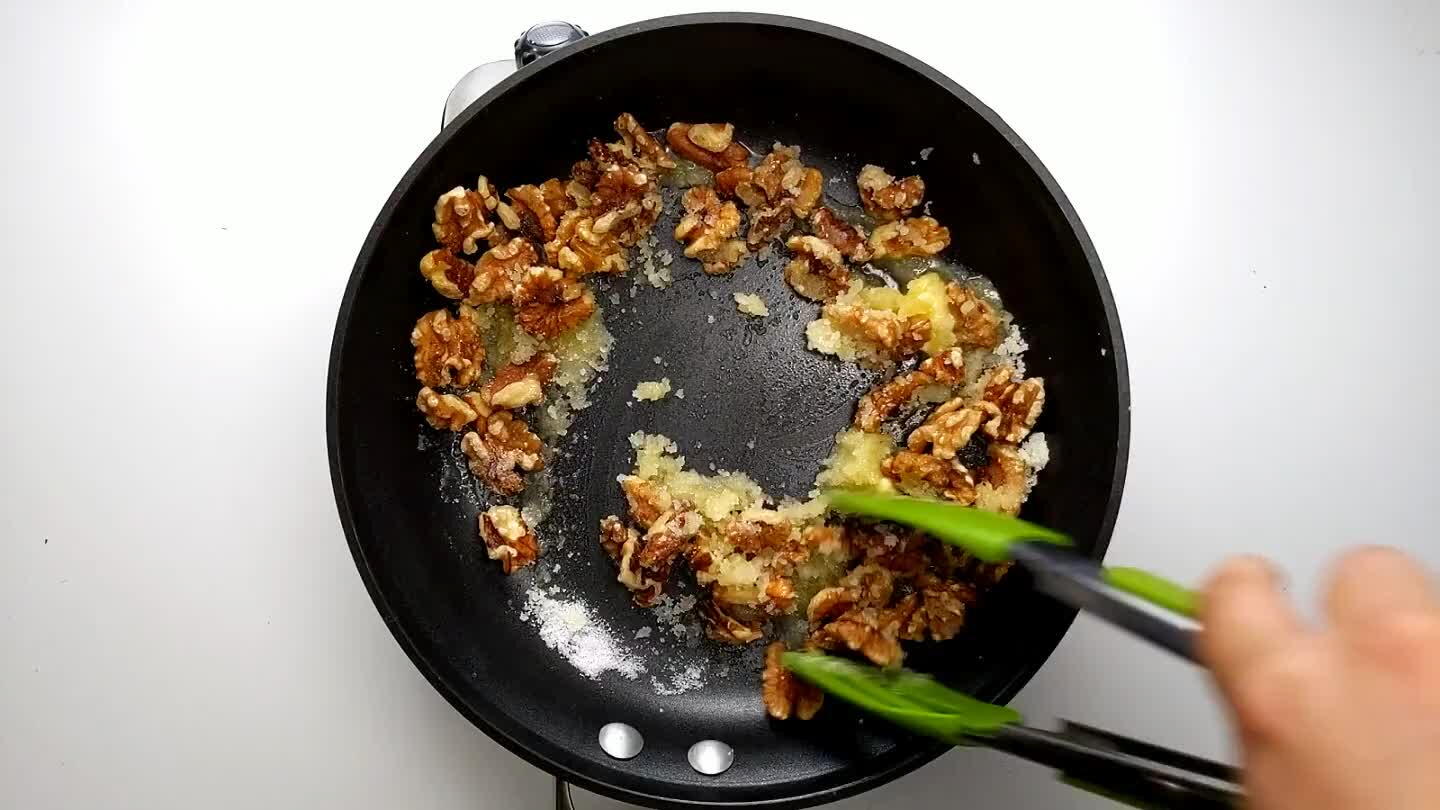 Cook for about 5 minutes or until the sugar dissolves and darkens in color. Move the nuts to a parchment-lined pan immediately and break up the walnuts.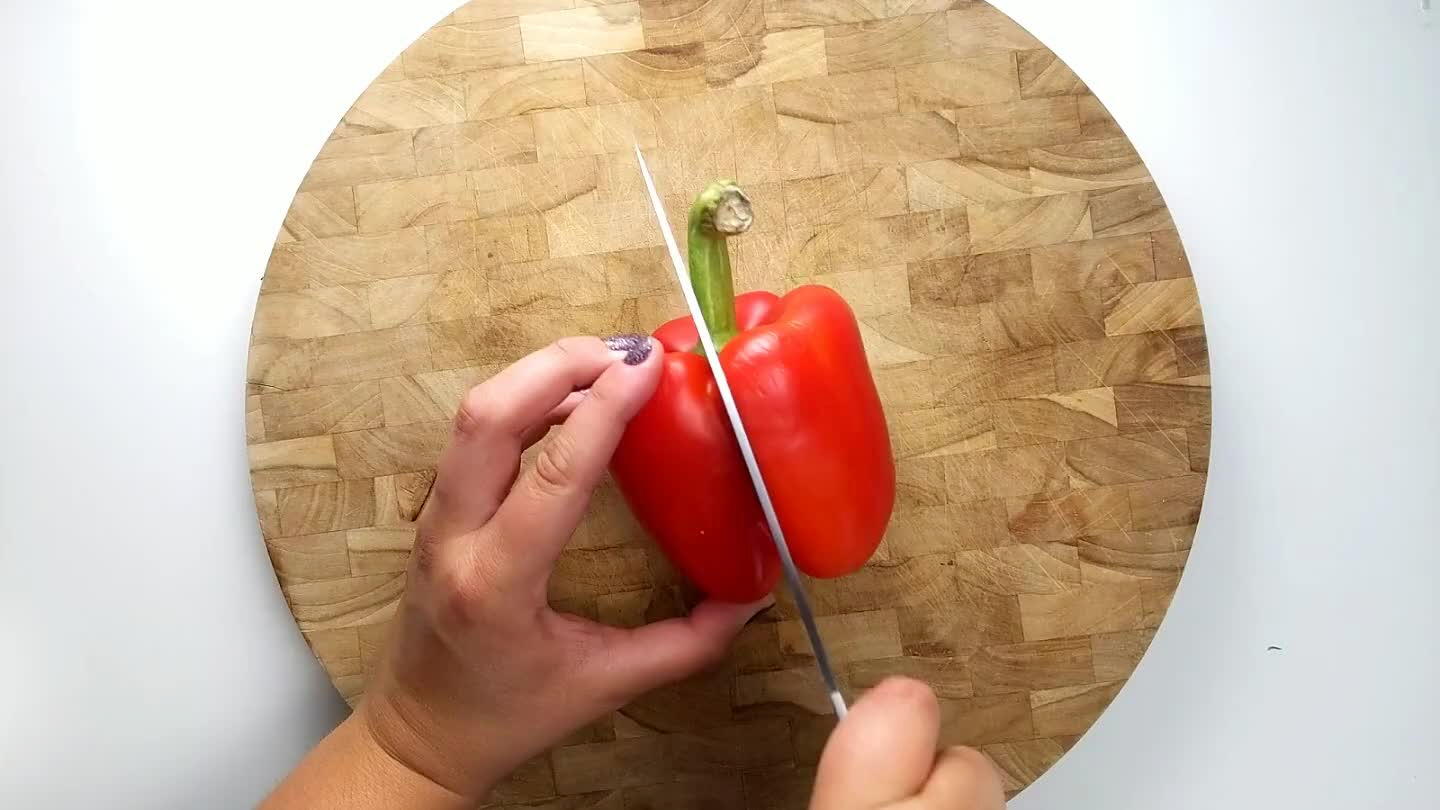 Cut the red pepper in half and pull out thee seeds and stem.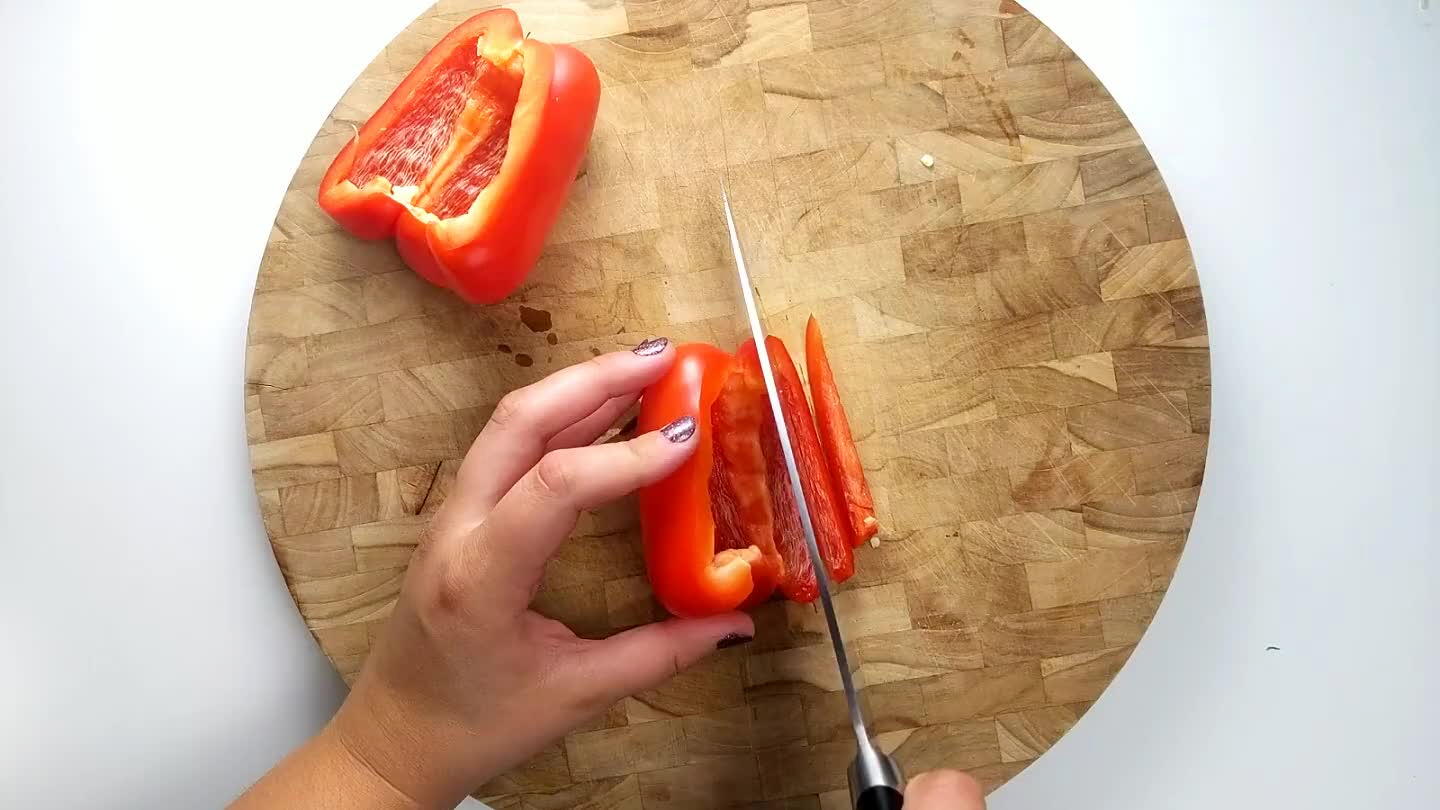 Slice the red pepper into thin slices.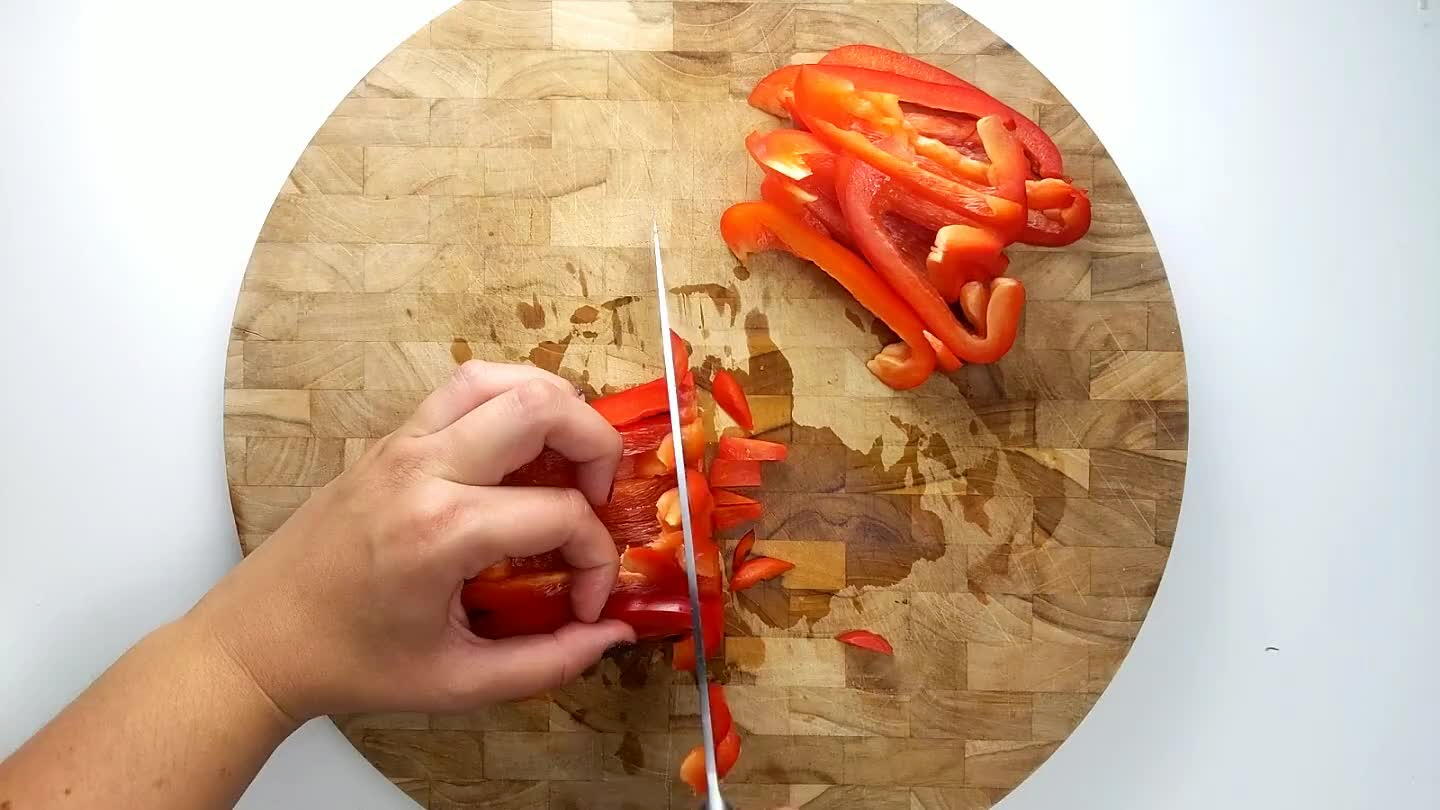 Chop the slices of red pepper.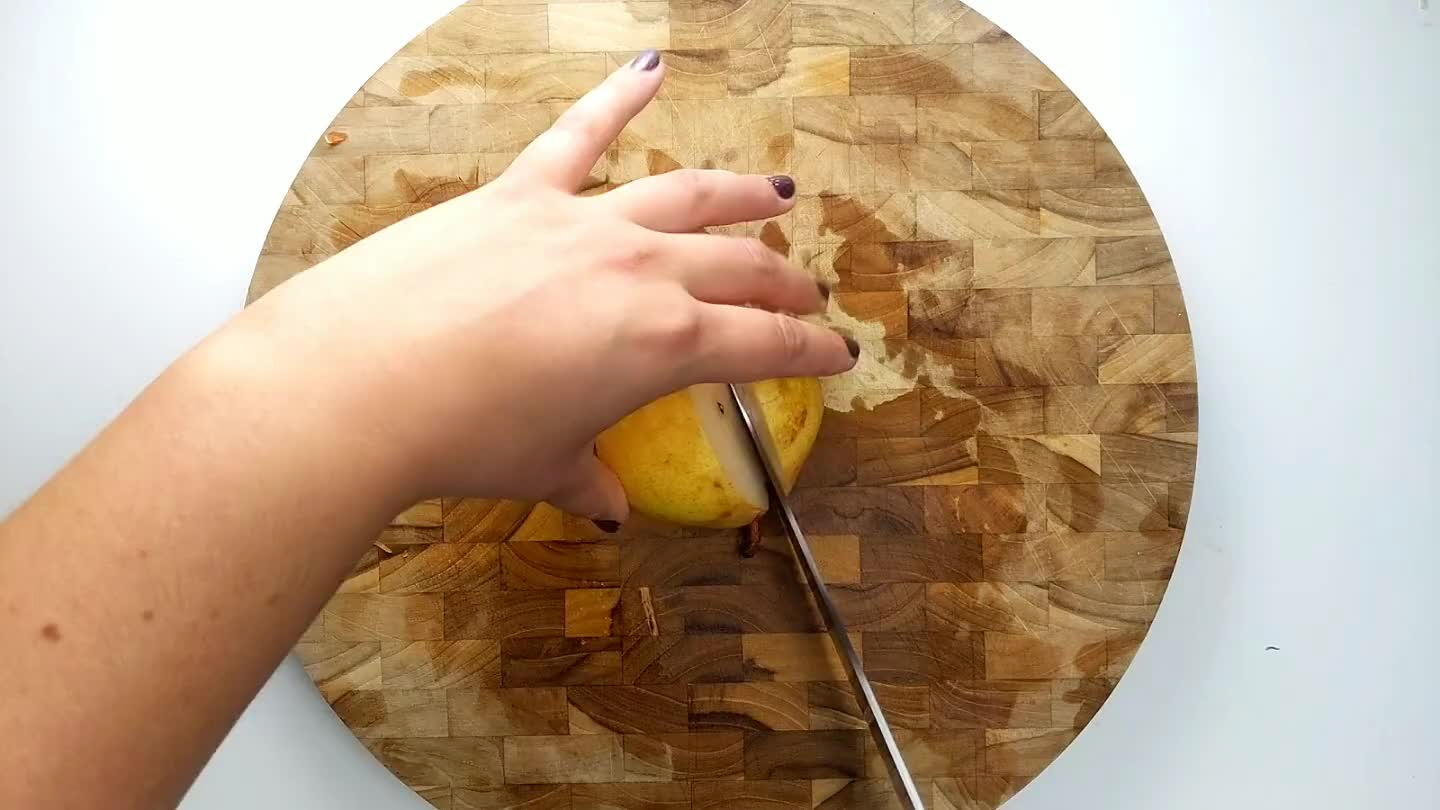 Cut around the core of the pear and then chop into 1/2 inch cubes.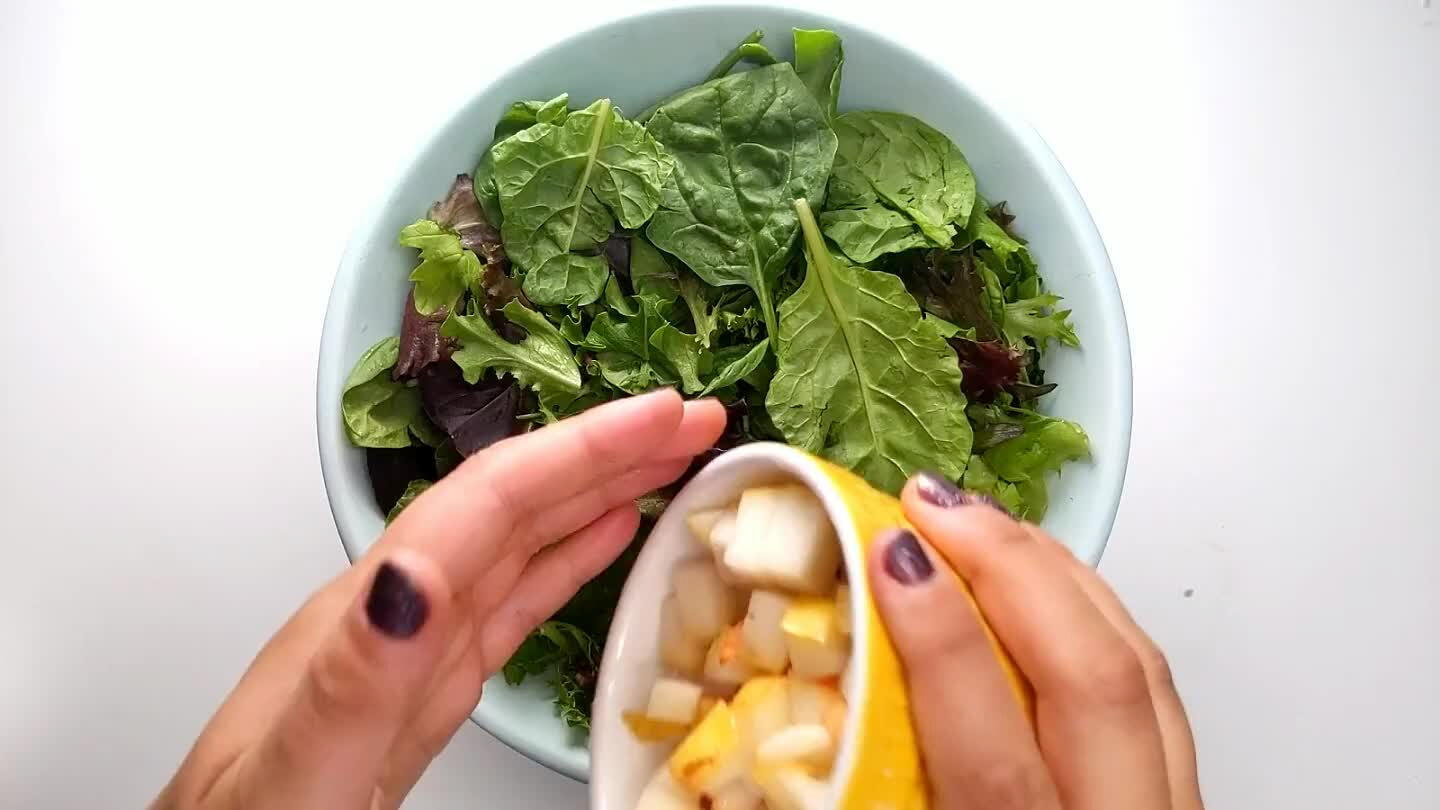 Add the mixed greens to a large bowl and top with the chopped pear.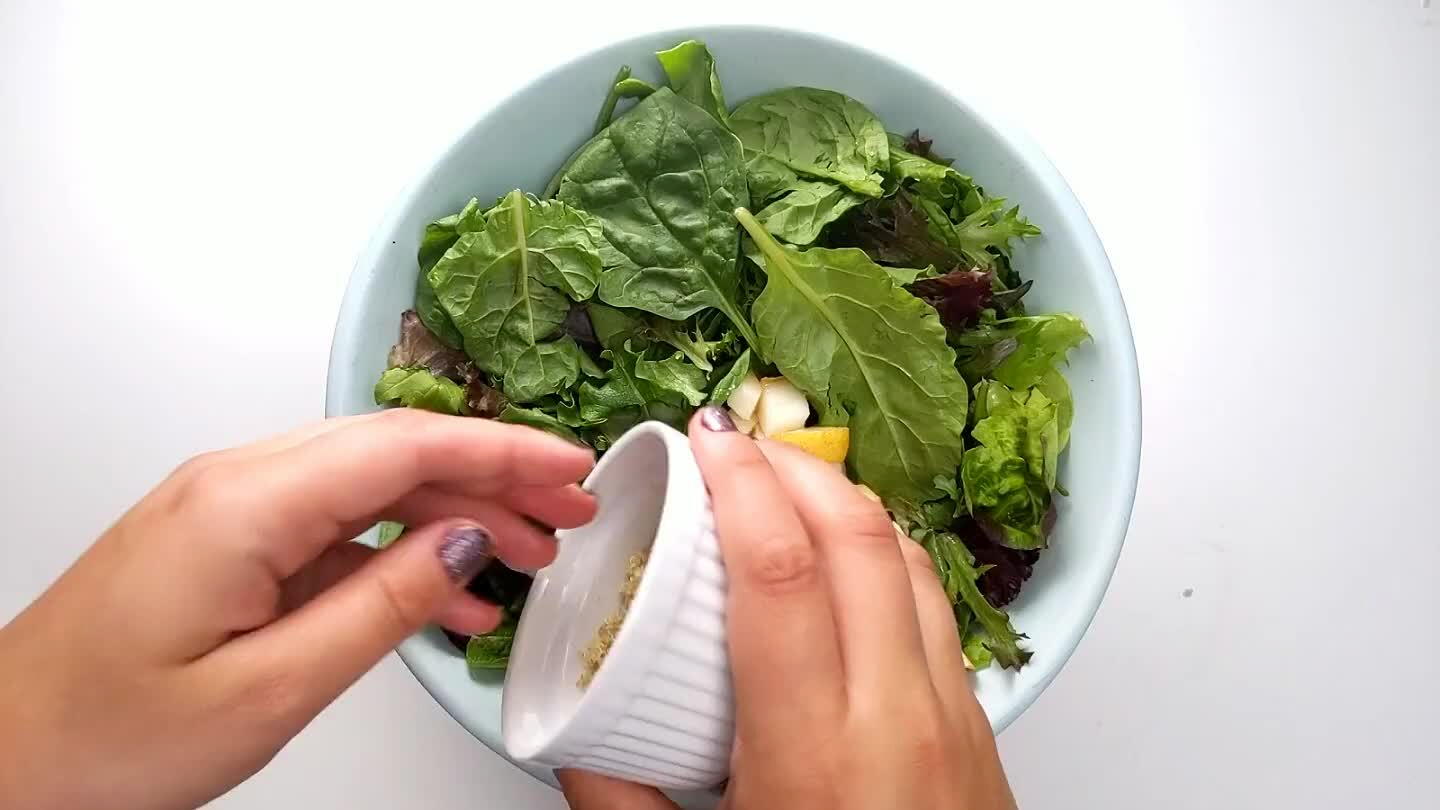 Add the thawed quinoa to the salad.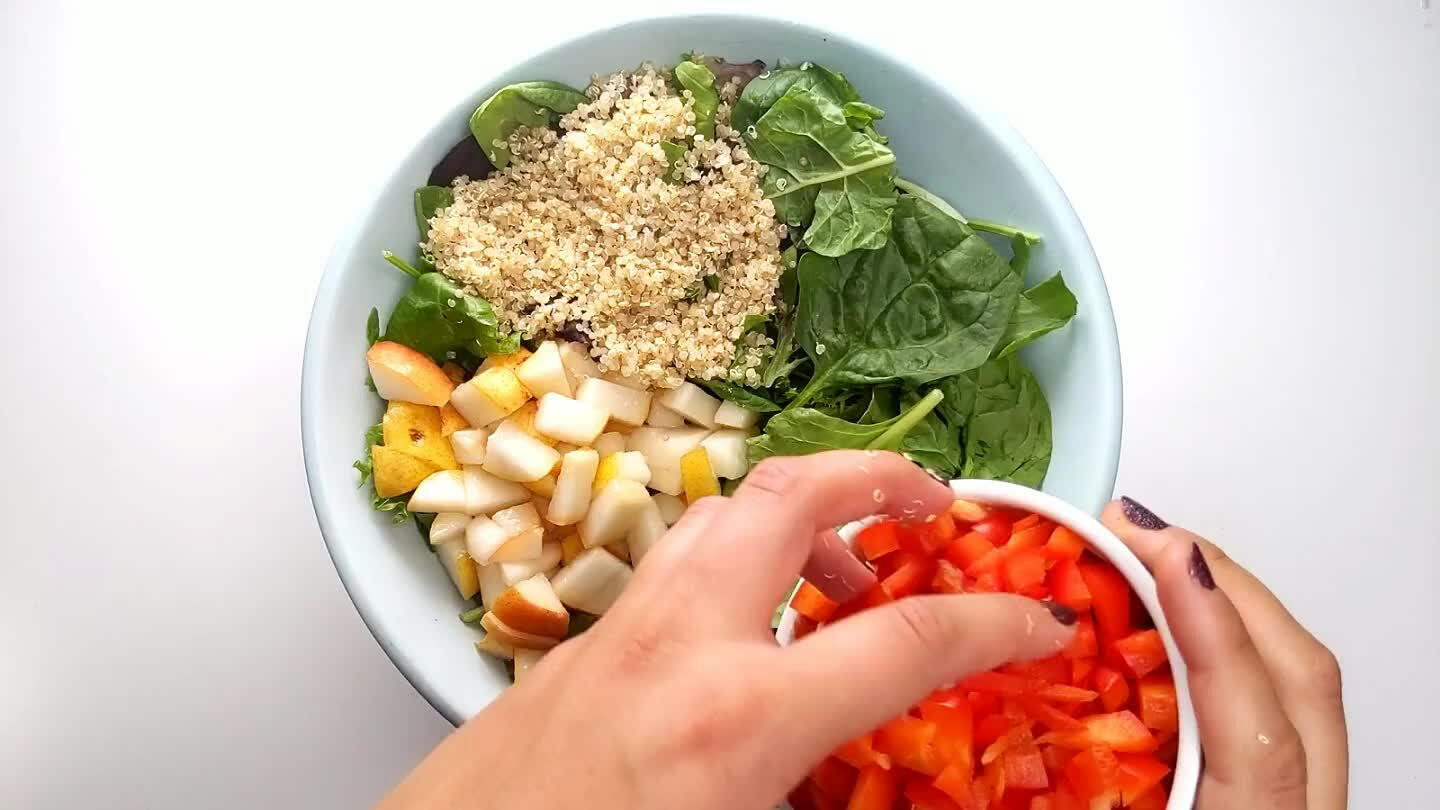 Top with the chopped red pepper.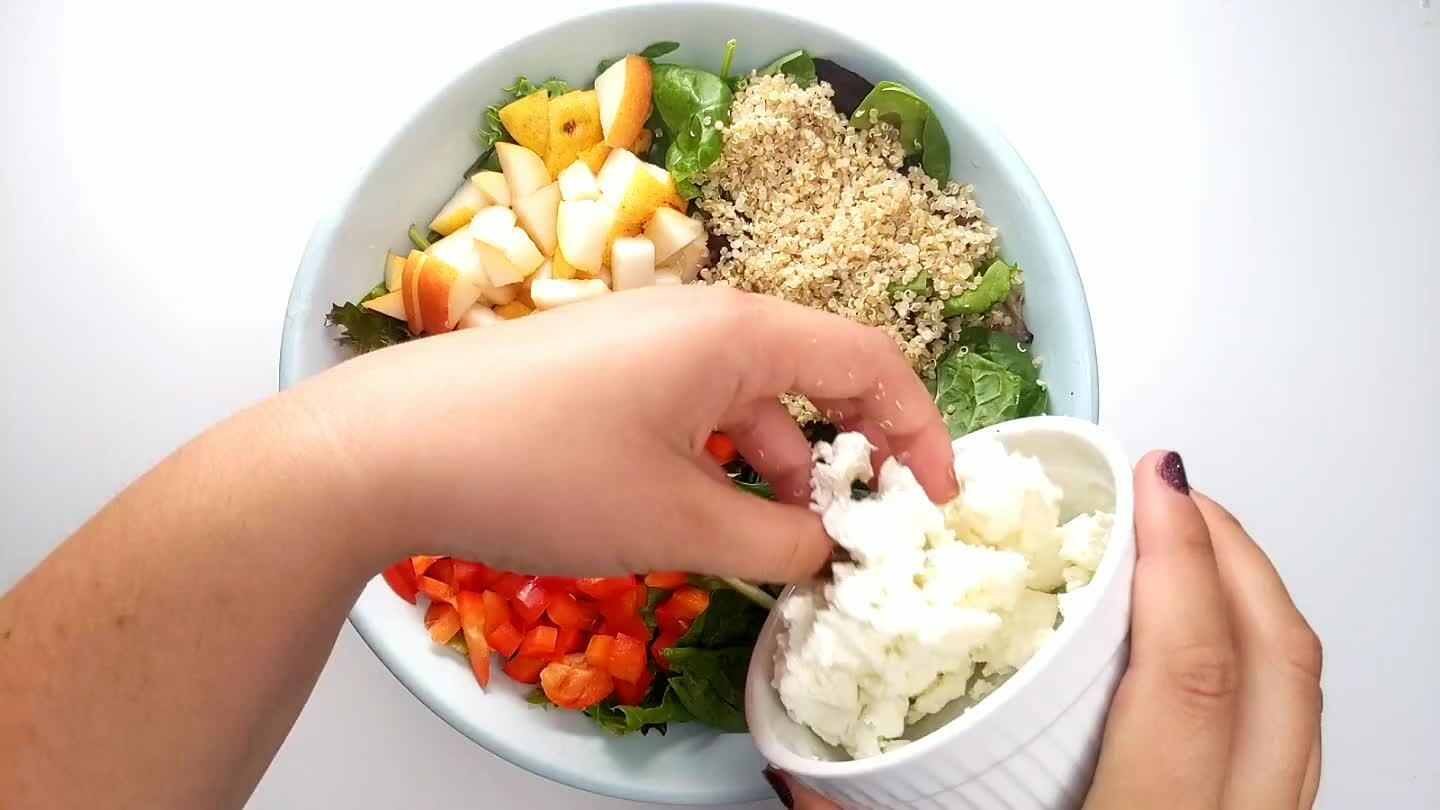 Top the salad with the crumbled goat cheese.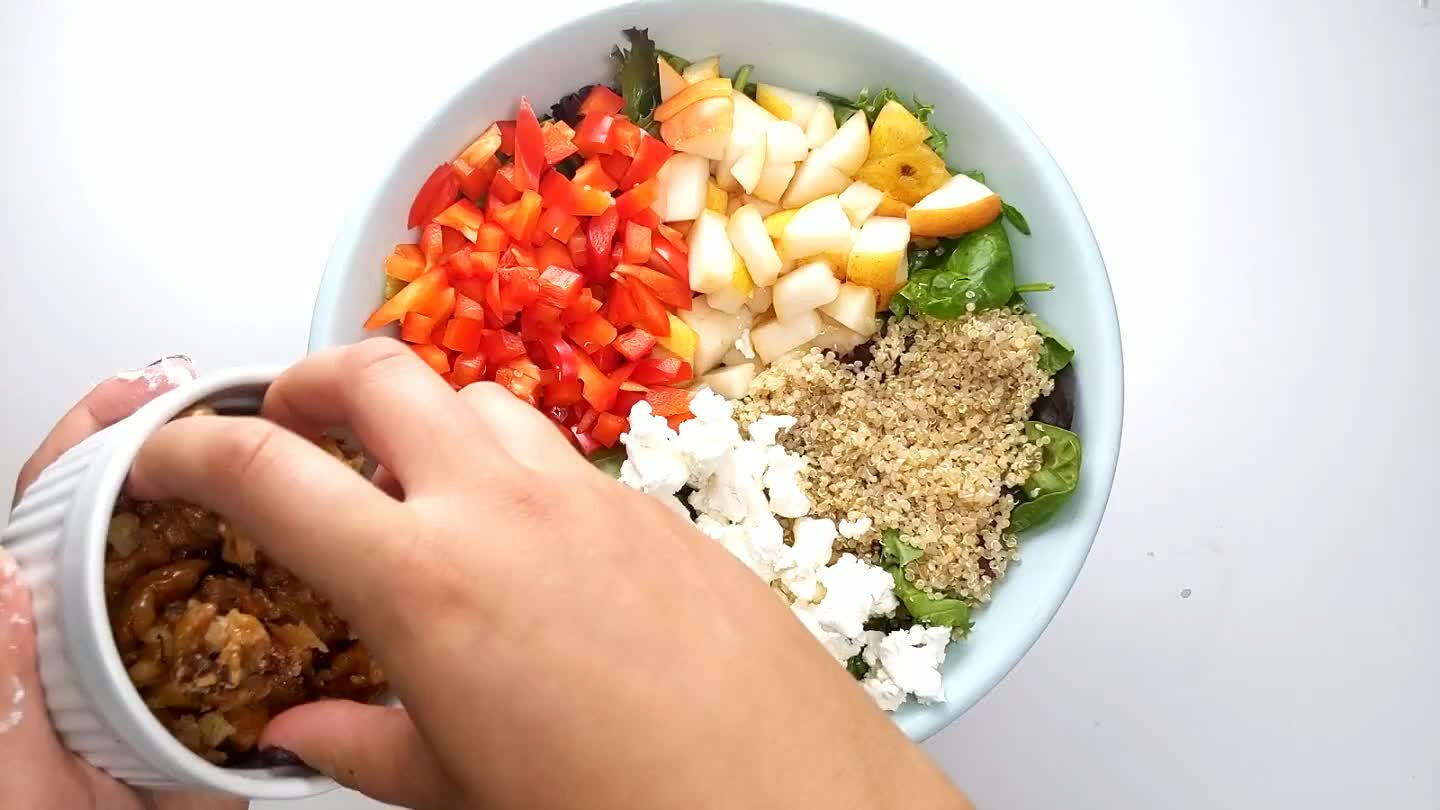 Finally, top with the candied walnuts.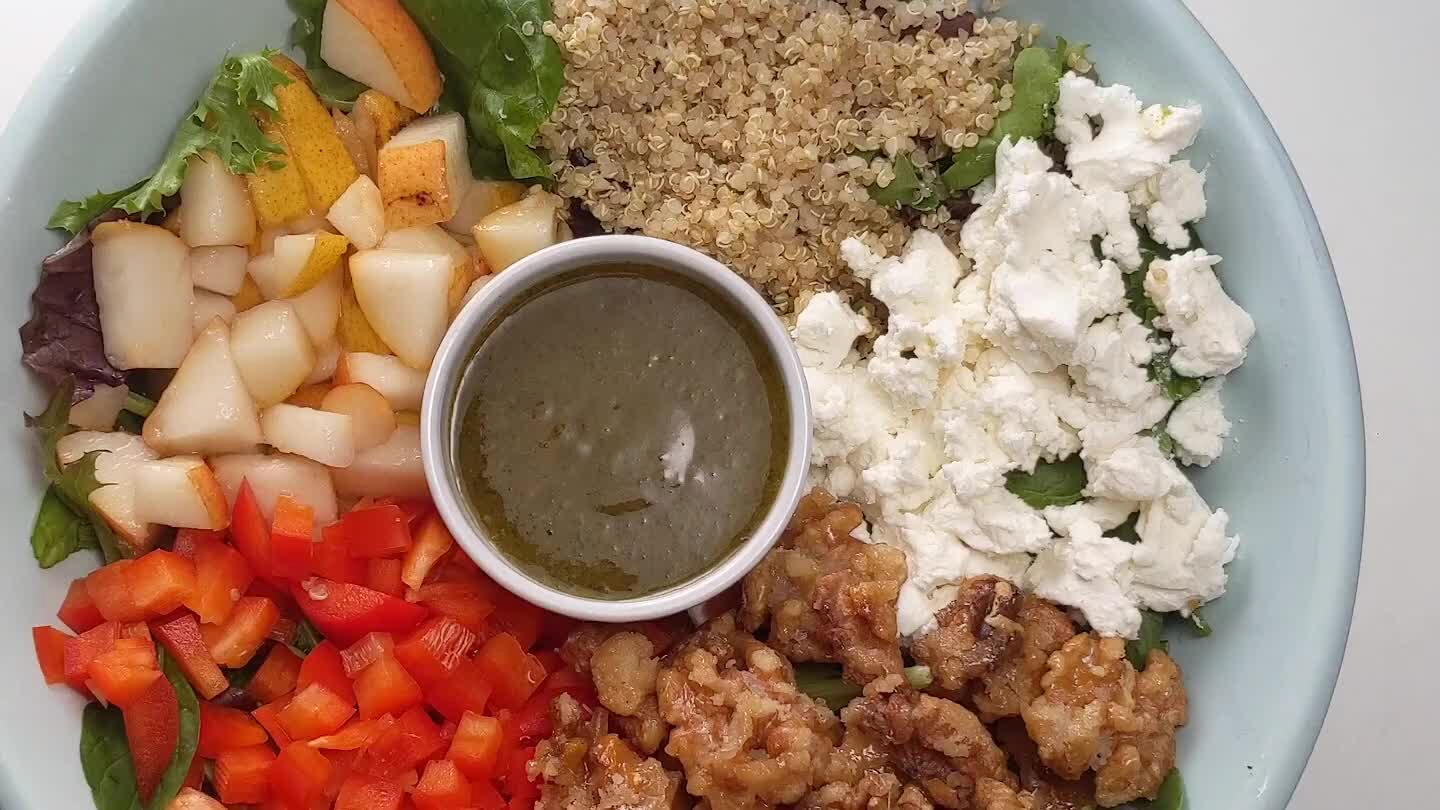 Toss with the dressing or serve with dressing on the side.
Comments